Spent my weekends indulging in movie marathons :)
This weekend, we caught two love Chinese movies - "Love" & "Romancing in Thin Air"
Something unusual since we do not catch Chinese movies very often except for blockblusters, probably its due to the influx of V-day movies & us feeling the mood.
Would prefer "Romancing in Thin Air" over "Love" strangely as it leaves a deeper impression and touches me more.
Romancing in Thin Air - Very lovely love story played between the two lead roles (Sammi Cheng & Louis Khoo), both actor/actress I really like for their wonderful acting & good looks. Very touching but yet you won't really tear, with very nice scenery of Shangrila as well. Leaves a deep impression at the end & I can't stop playing the theme song on you-tube. Displays true love between Sammi & her ex-husband and the longing feeling with her not able to move on and accept Louis Khoo. Sets me thinking alot and what if the situation happens to me, will I be able to move on? Probably no.
Love - Heard so much about this movie from the radio, newspaper ads & facebook and it was apparently quite a big movie this year with loads of big stars like Vicky Zhao, Shu Qi, Ethan Juan, Eddie Peng etc. Shows three couples with different yet interconnected relationships in the movie and how they progress. Writer connects all 8 main characters together, showing the different kind of love - family, BGR etc. However, it leaves little impression at the end and I feel the story was still quite disjointed, probably due to high expectations from the grand cast. Still, awesome eye-candies though I would prefer the previous movie for the "Love" theme.
Our dinner & breakfast weekend dates :)
Love the Miss Selfridge S/S 12 Collection.
Pastel colours, crochet, lace, delicate hems with a relaxed fit, yet showing the sillouhette
Very flowly & romantic pieces, items that I will very much love to wear out.
I don't usually wear rompers but these pieces are really quite adorable
Totally loving the pastel palette, who says you need Vday to wear them :)
***
Some recent outfit & instalgram pictures!
Trying out the new ASOS red dress & different combi with my new Aldo wedges & magenta flats. Attempting to mix & match to repeat items and not to be so lazy to don on a dress (self reminder!). Bought these tank dresses at Hong Kong & I'm loving how versatile they are.
Speaking of ASOS, I was kinda disappointed with this batch that i sent back 3 items. They were gorgeous but do not suit me that much.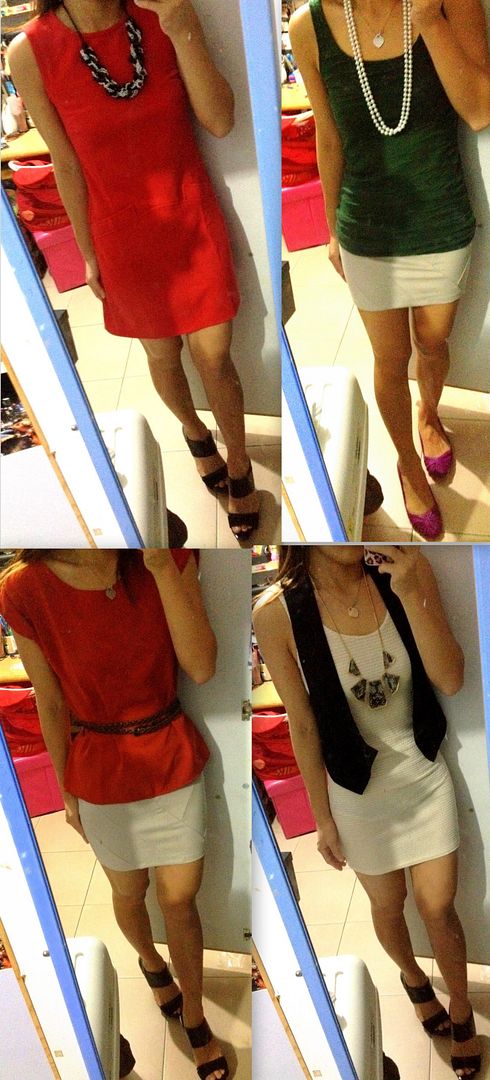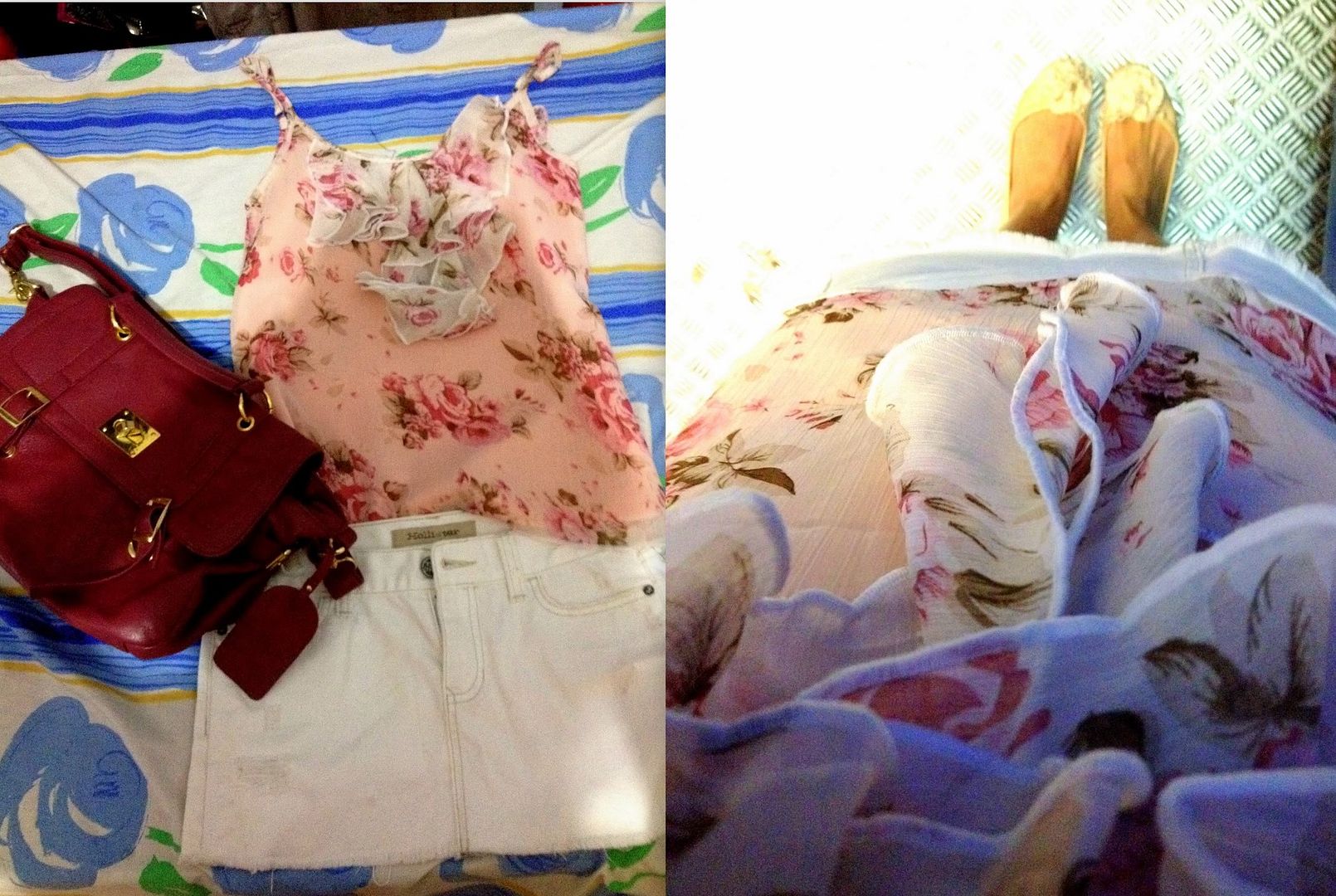 Friday outfit: CWC ruffled floral top / Hollister White Demin/ Bysi Red Bag/ Topshop nude flats
Was doing my gym laundry from the past week & love the colourful mess. Mostly hot pink, blue, white tops/sports bras - i'm loving it!
Till laters, have a lovely week all!