Its 12.40am right now & I've FINALLY finished uploading the pictures :)
So.. here it goes before I procrastinate further!
D&D
Prior to the D&D, we attended some dancing lessons (chacha & ballroom dancing). Didn't attend too many lessons but thankfully on the actual day, I didn't fall down nor make a fool of myself haha.
Went ahead with the flow and danced before dinner & after dinner.
Its really heart warming seeing all the couples dancing together on the dancefloor, hand in hand and looking into each other eyes. Super sweet I must say :)
The event was held at Fullerton and its such a grand ballroom.
Didn't really like the steps coz guests had to carefully make their way down, I still kinda like Crowne Plaza or Intercontinental Hotel more :)
Was the first time we attend such a grand event together and dressed up, other than the wedding dinner invitations, so we quite enjoyed ourselves that night!
In my super pink accessories with dainty accessories to contrast the LBD :)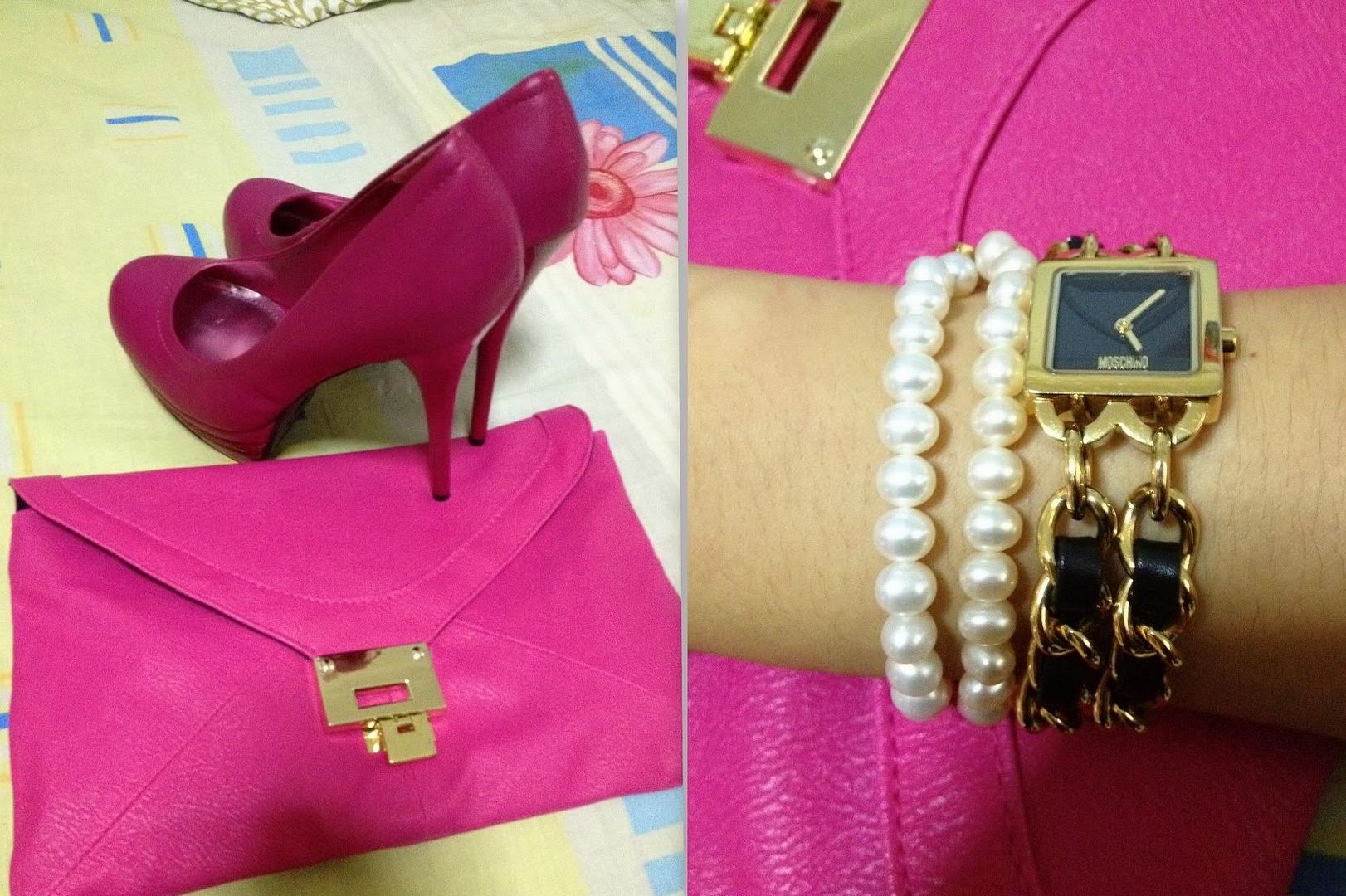 We were both in black & I'm so so loving the Smooch Black dress which is so classy!
First time wearing it as I always felt its abit too formal for work heh, but now I can't wait to wear it out with its embellished shoulders, thank you SMooch !
Loving his suit as well!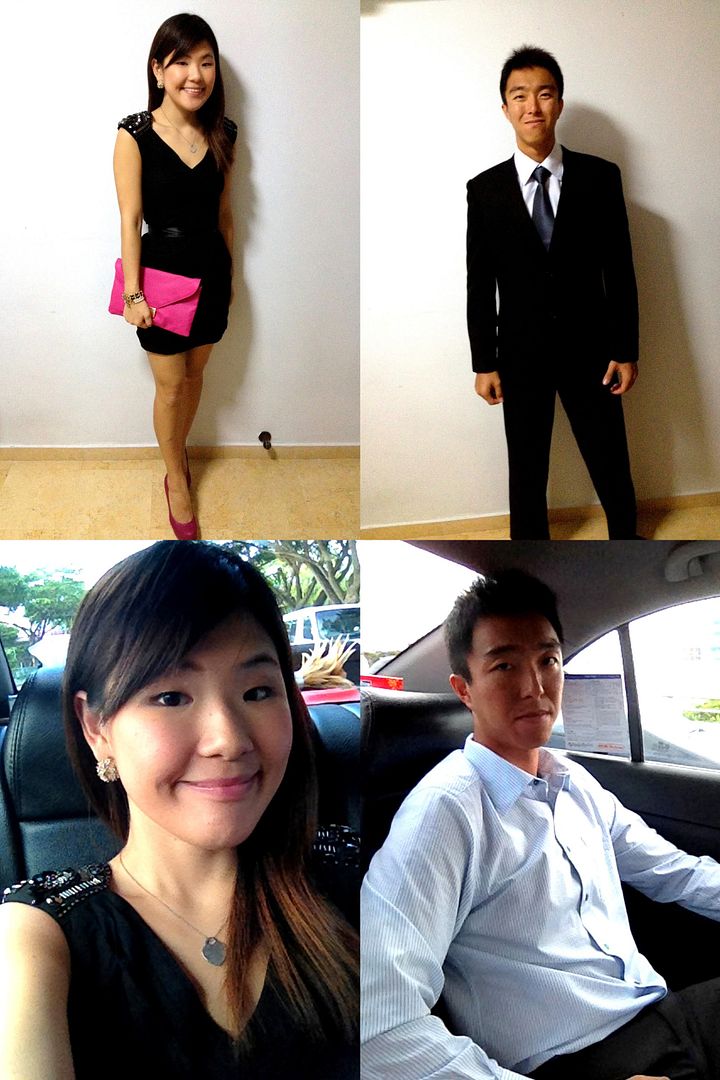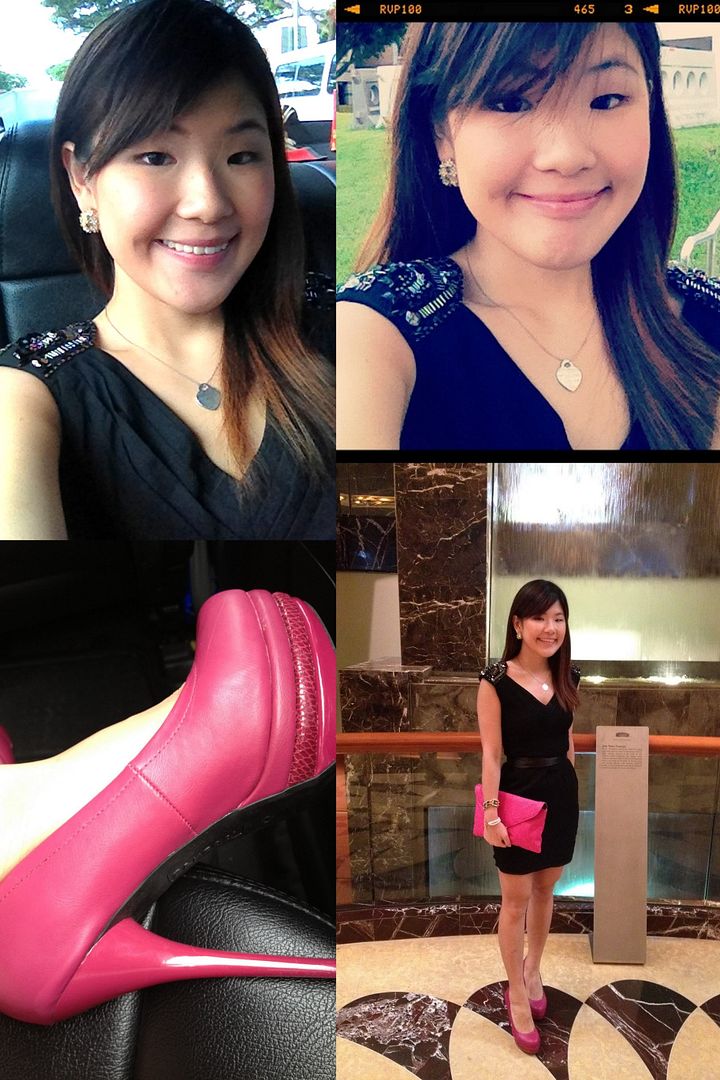 Smooch luxuire dress / gojane heels / asos clutch/
Us, super love this shot!
(in my 5-6 inches high heels & still barely till his shoulders )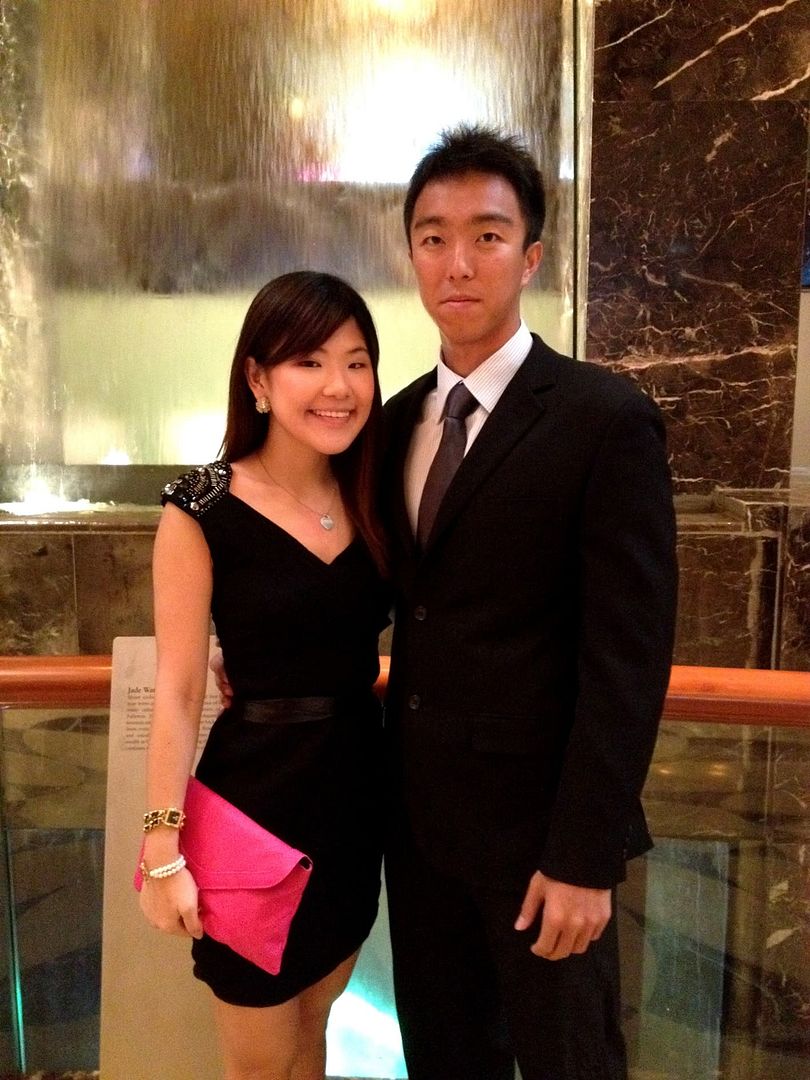 TC with his best friend, both looking smart!
Free flow macaroons at reception and they were really yummy :)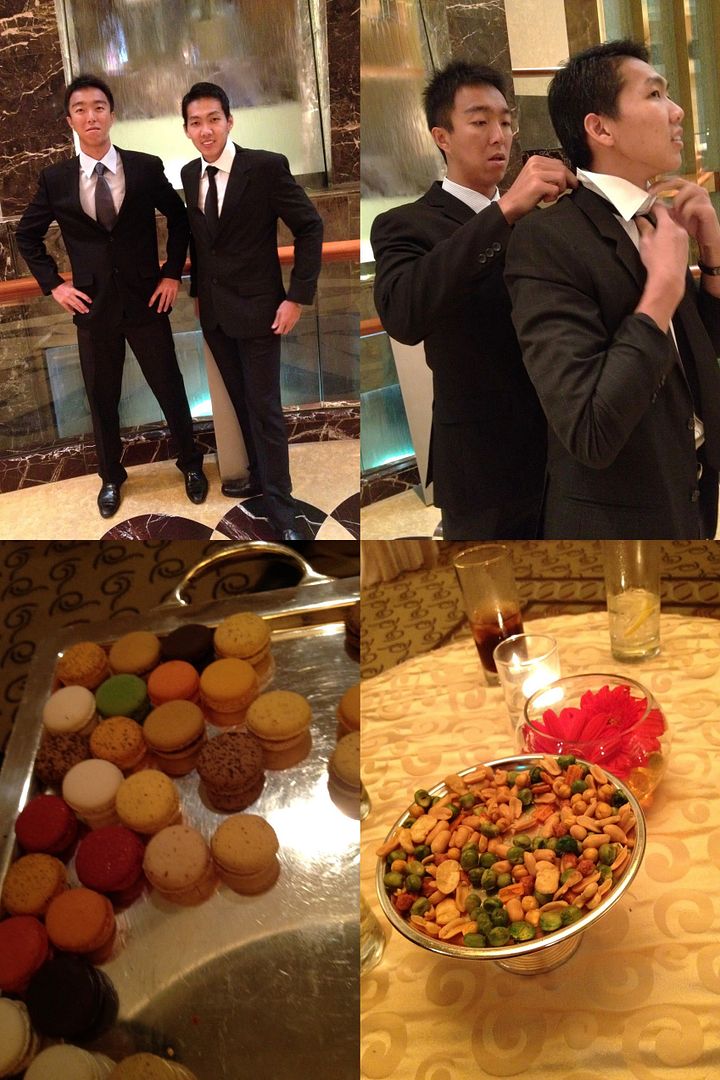 Super like the sleek black piano as well & couldn't resist a shot!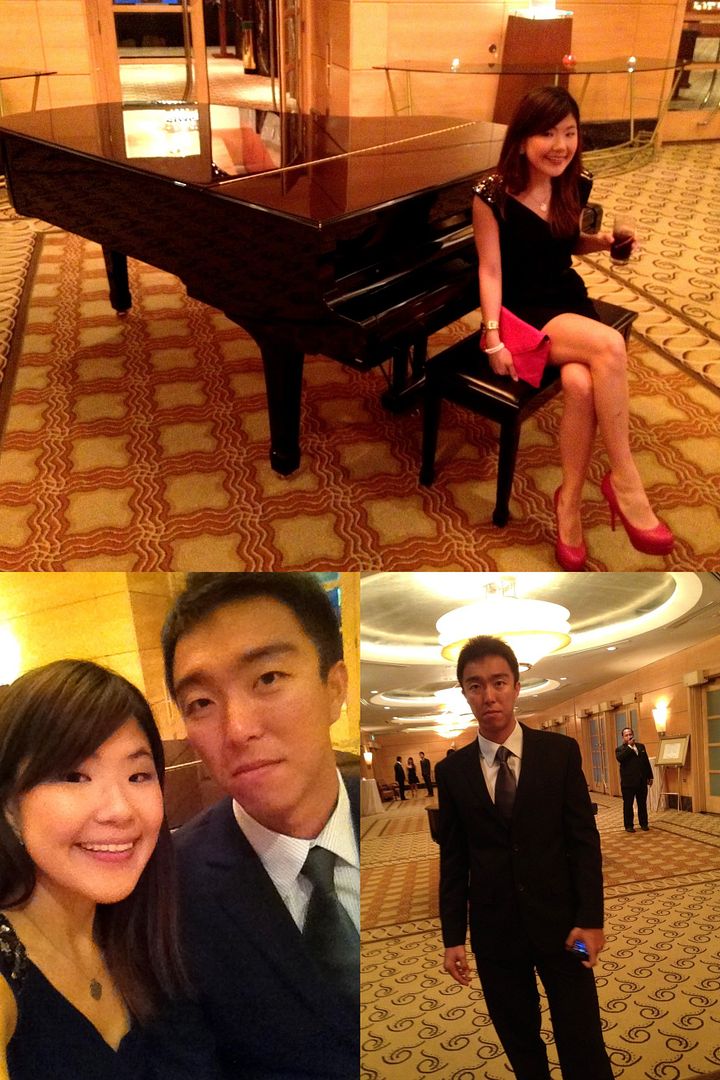 As it was Vday eve, there were plenty of bears & flowers around.
In fact, we were given roses at the end during the dancing part.
The dancing floor was super grand as well with blue lights!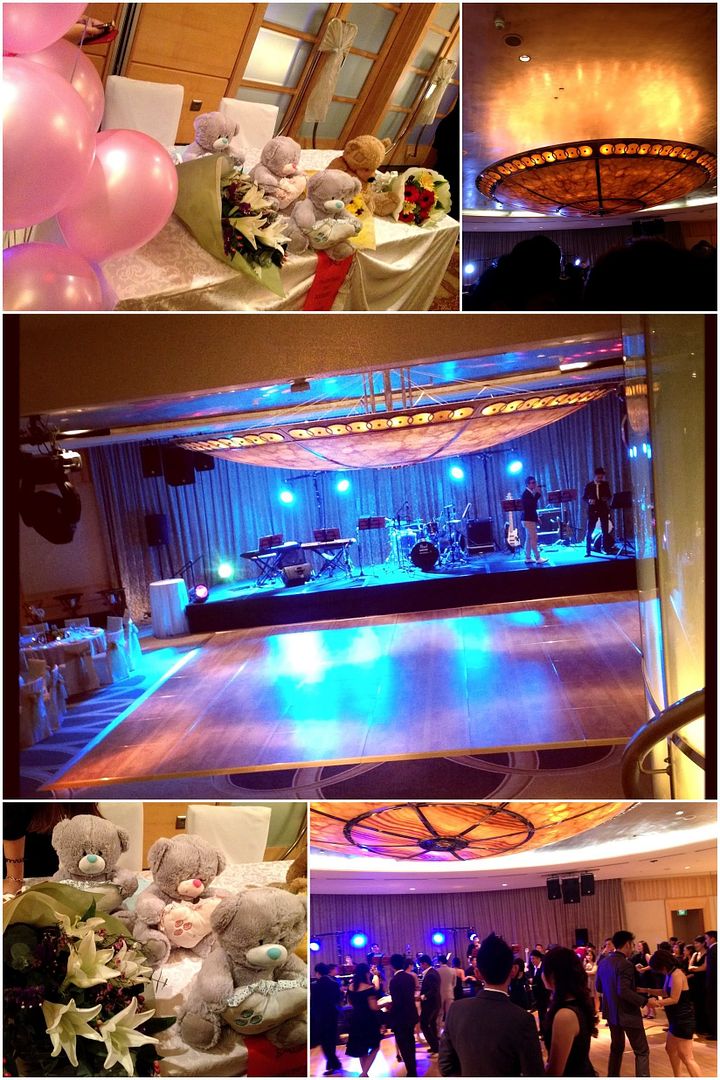 Here's the yummy food, love the desserts especially!
Meat were all very tender and fresh, and salad was delicious too!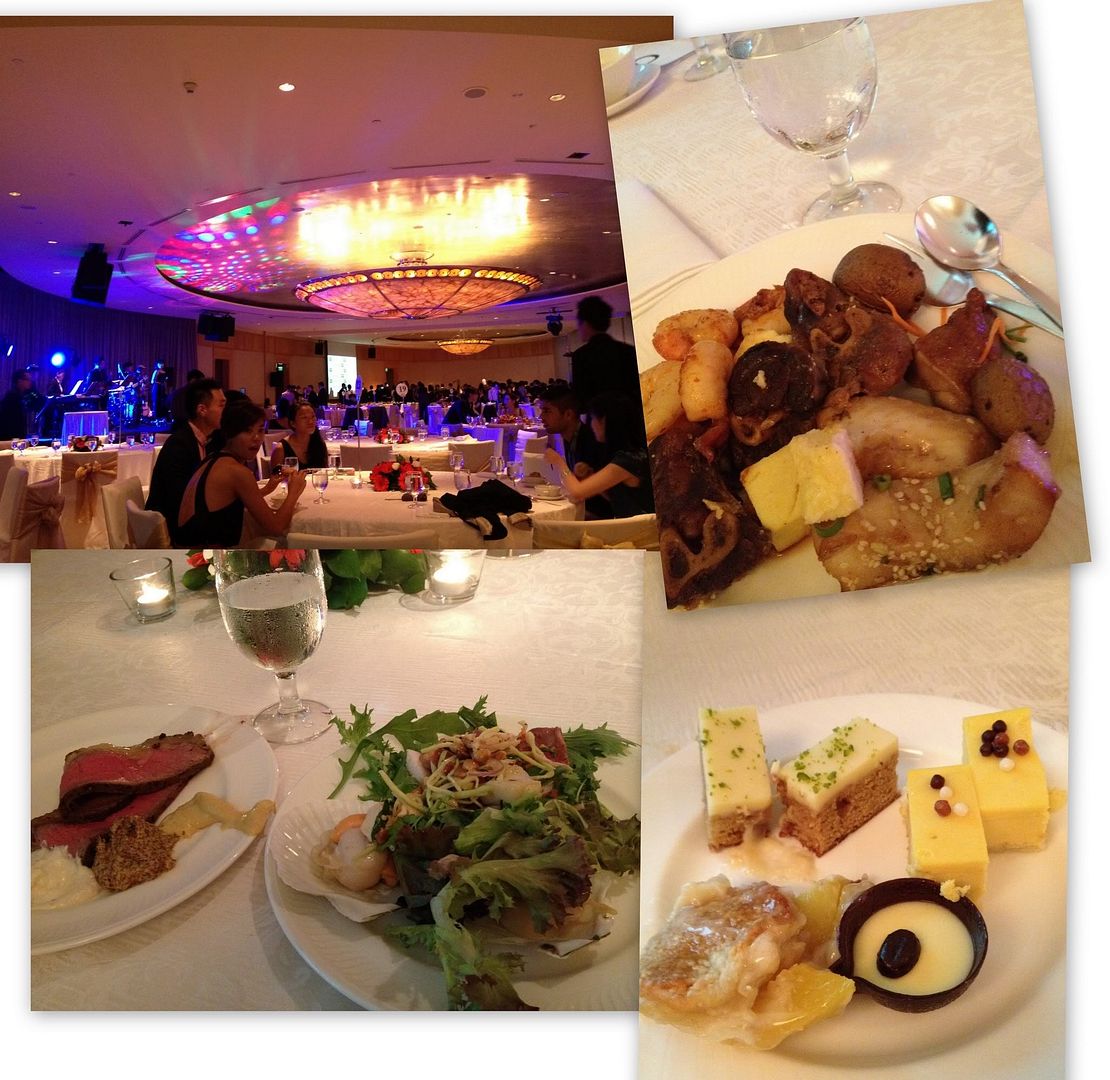 With pretty maggie!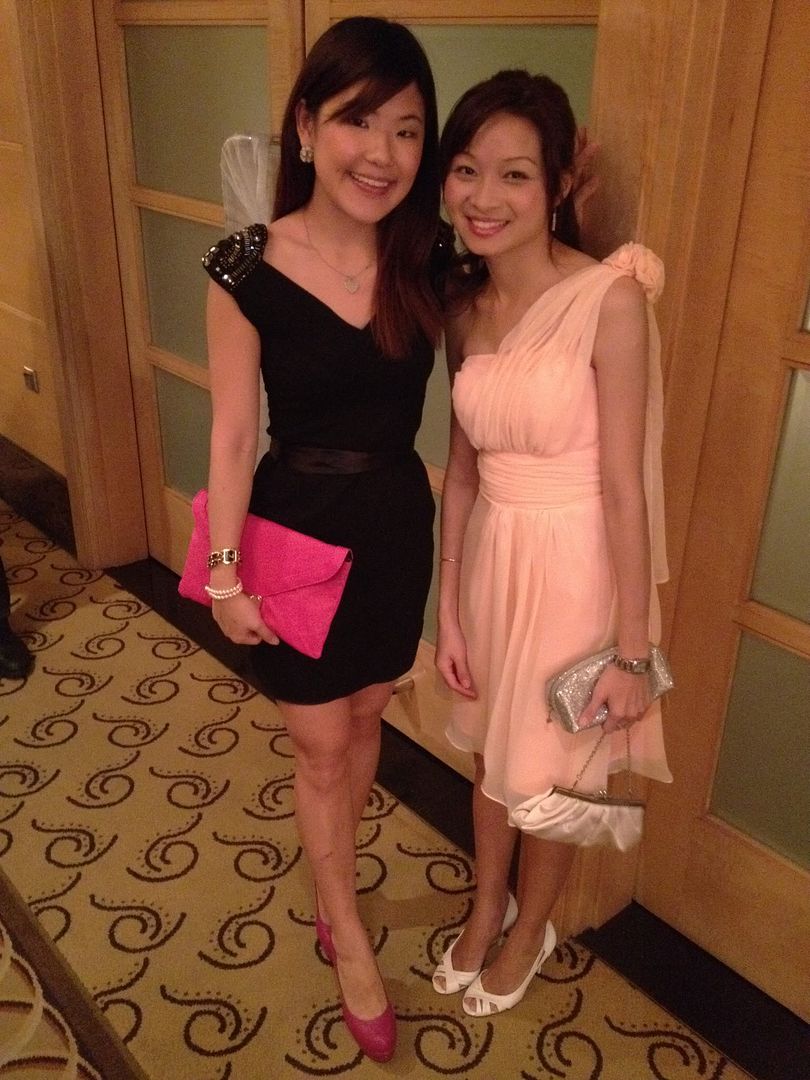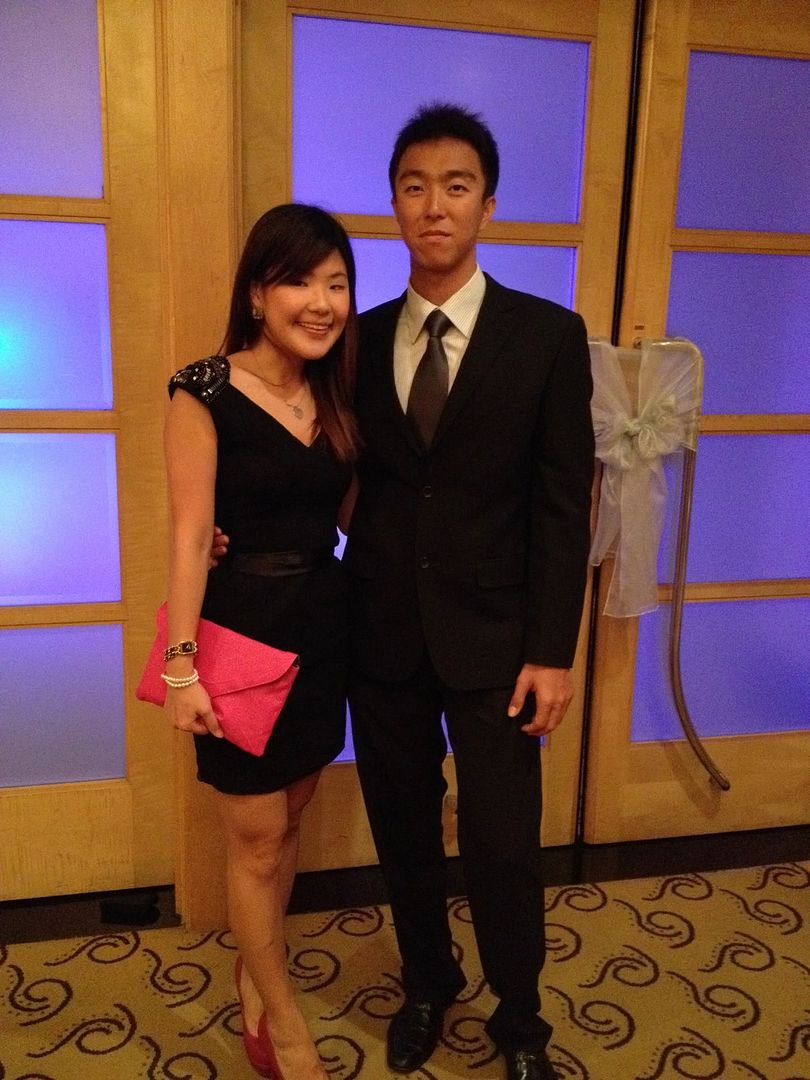 With JH & Mag :)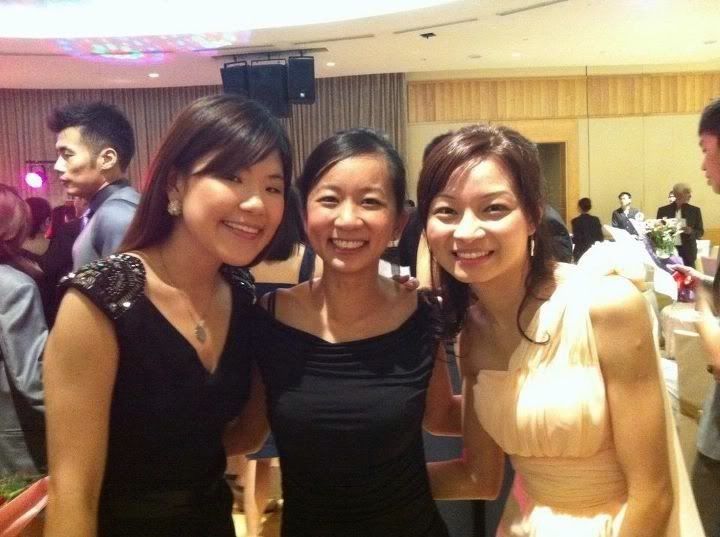 Our final shot at the dance floor hehe :)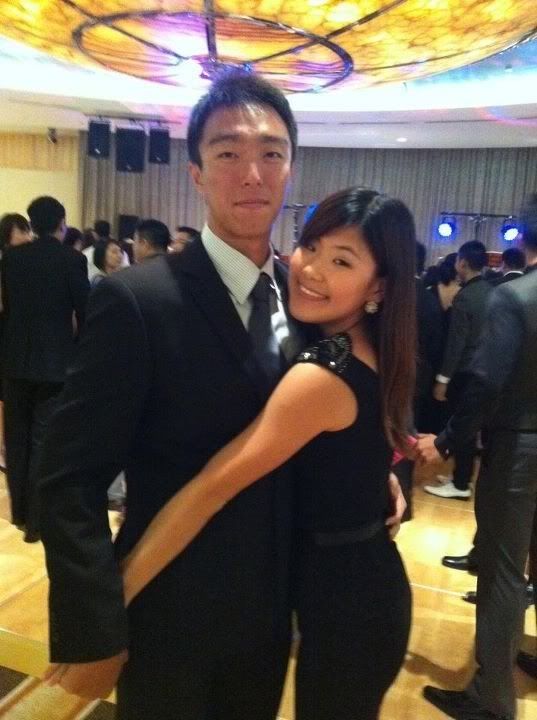 & we were giving Polaroids to keep as gifts!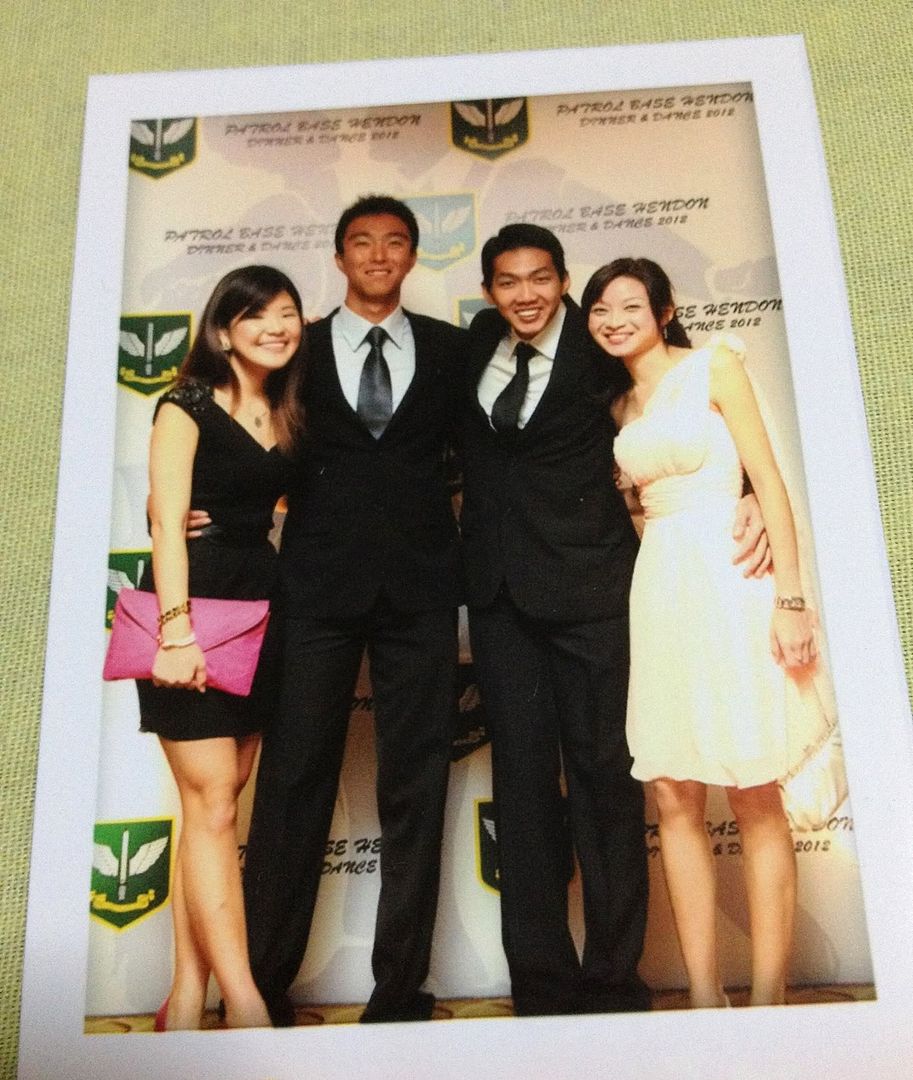 This ended the wonderful night :)
***
Meanwhile, Vday was kept really simple and a normal Tuesday affair
Just that we went for a date together at our first date place, same time and same outfit
Tee shirt, shorts and slippers, comfty and I've nothing to complain really :)
During the past few years, I have start to learn how to be contented with what I am, minus the frills but of course, I have a soft spot for hand-written letters & sweet dates & all haha.
Happy Valentine Day!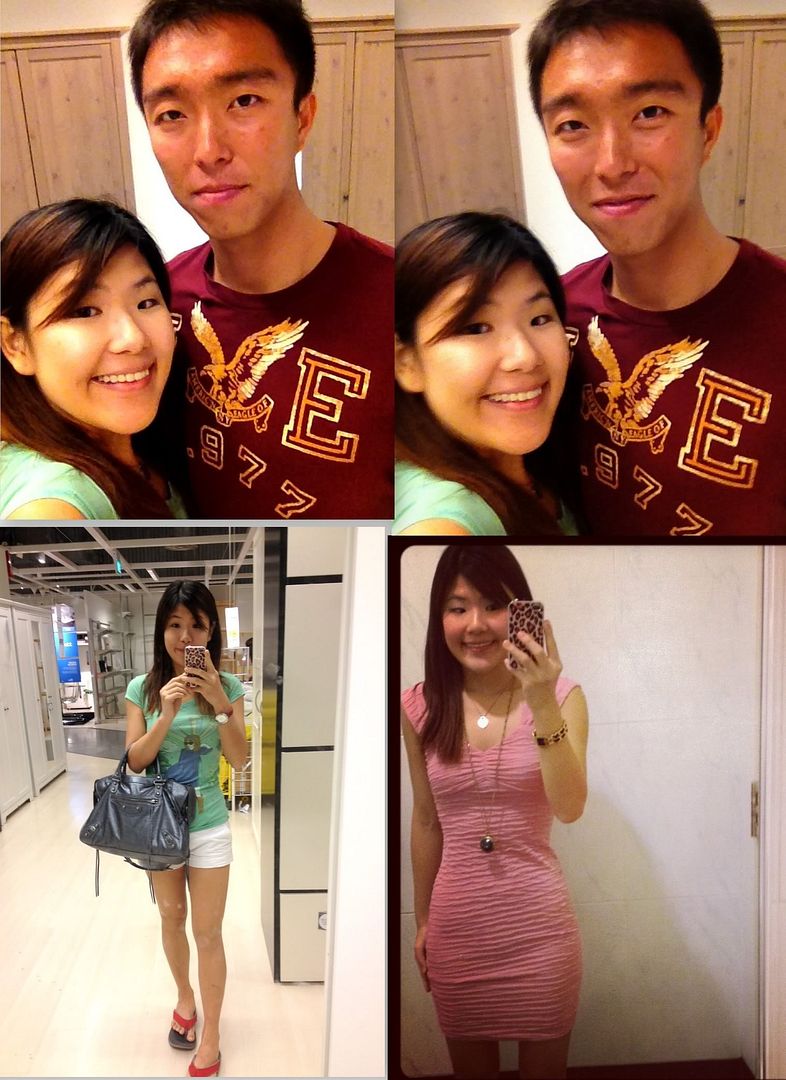 changed out of my pink bodycon dress into eyelet shorts & tee heh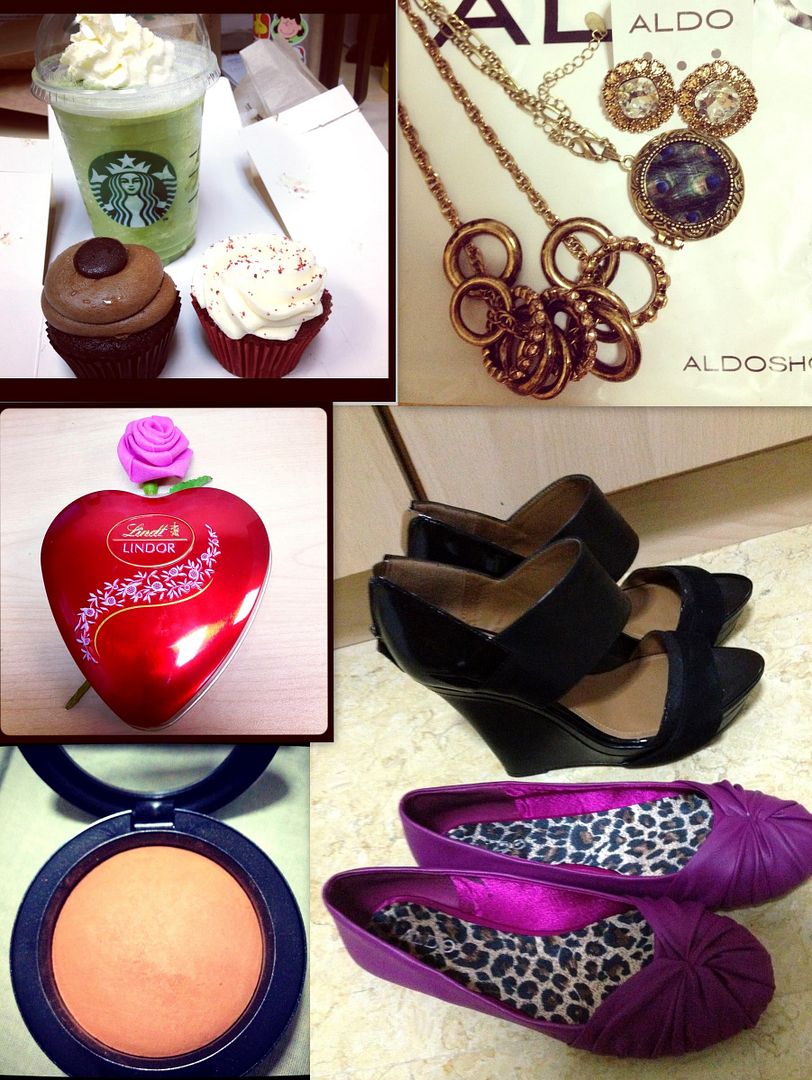 Boss gave us hand-made flowers & chocolates, really sweet;
And our lovely Starbucks 1-for-1 promos with cupcake & drink, really worth it;
As well as more accessories & shoes from Aldo;
& another new MAC Mineralize Blusher (Fresh Honey), am loving it!
& Ending the long long entry with a random outfit post on Monday!