Back to the weekend & I'm gymming and eating hard due to the busy weekdays.
Spending time with the family & bf

, simple pleasures in life even if its just a simple breakfast!
On a side note, been blogging for 1 month and quite

diligently

so far though still less

enthusiastic

as compared to the past :)
Started out as a private fashion blog to spam outfit posts but I've grew quite attached to this space after a while,
Still trying to segregate between public & private but its all cool for now
& THANK YOU all for reading this boring little space :)
tell me what you wanna see & stuffs, I'll keep improving on that!
On Thurs, I tried
out a new colour combi - Paired a Bysi green top, cream pants & nude heels.
Love the pastel hues brighten up by the green colour.
Love pants because they are so easy to don on and you can look smart in it!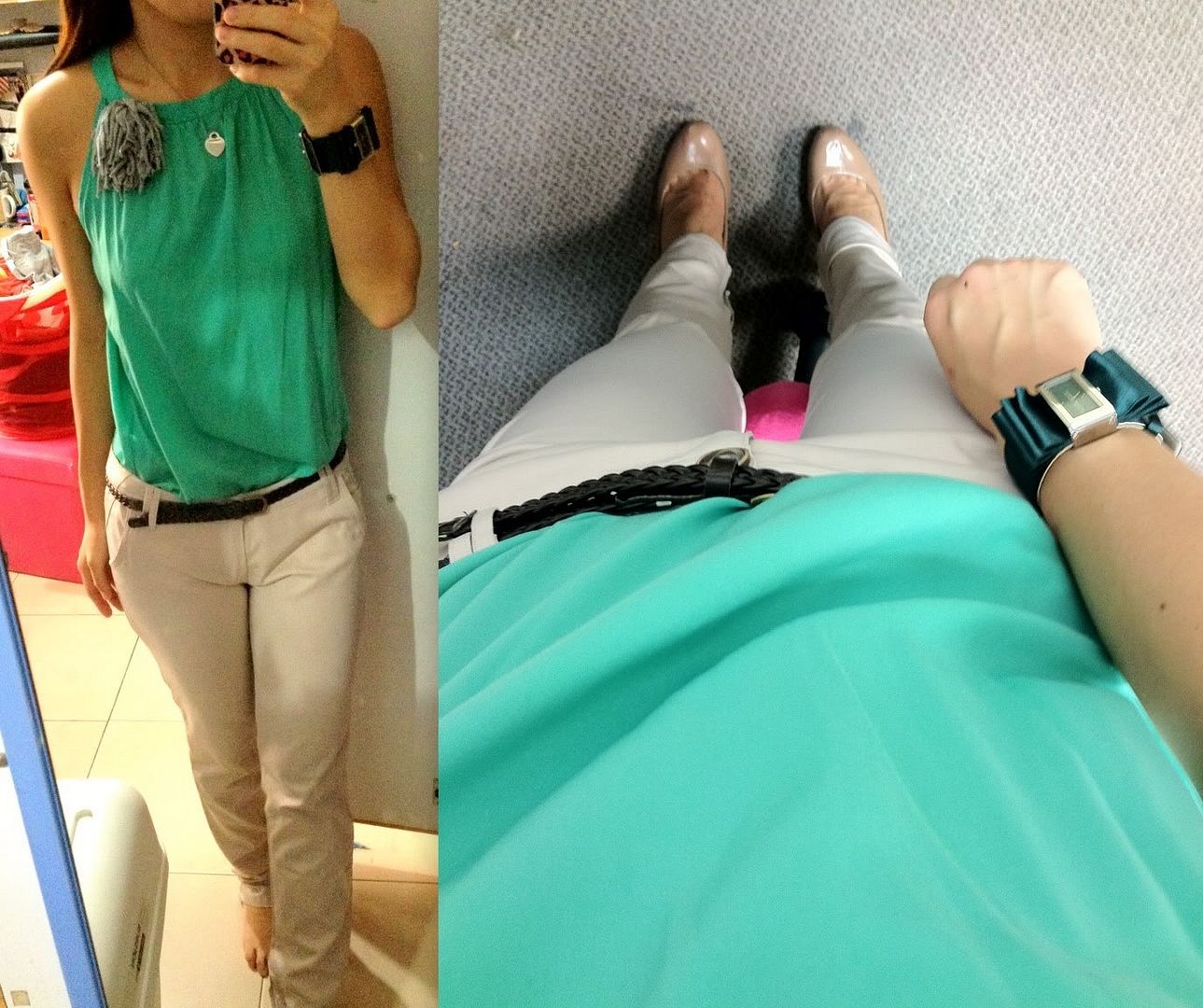 Our lunch time yogurt from TYP, which is their grand opening that day as well.
Job satisfaction to its max!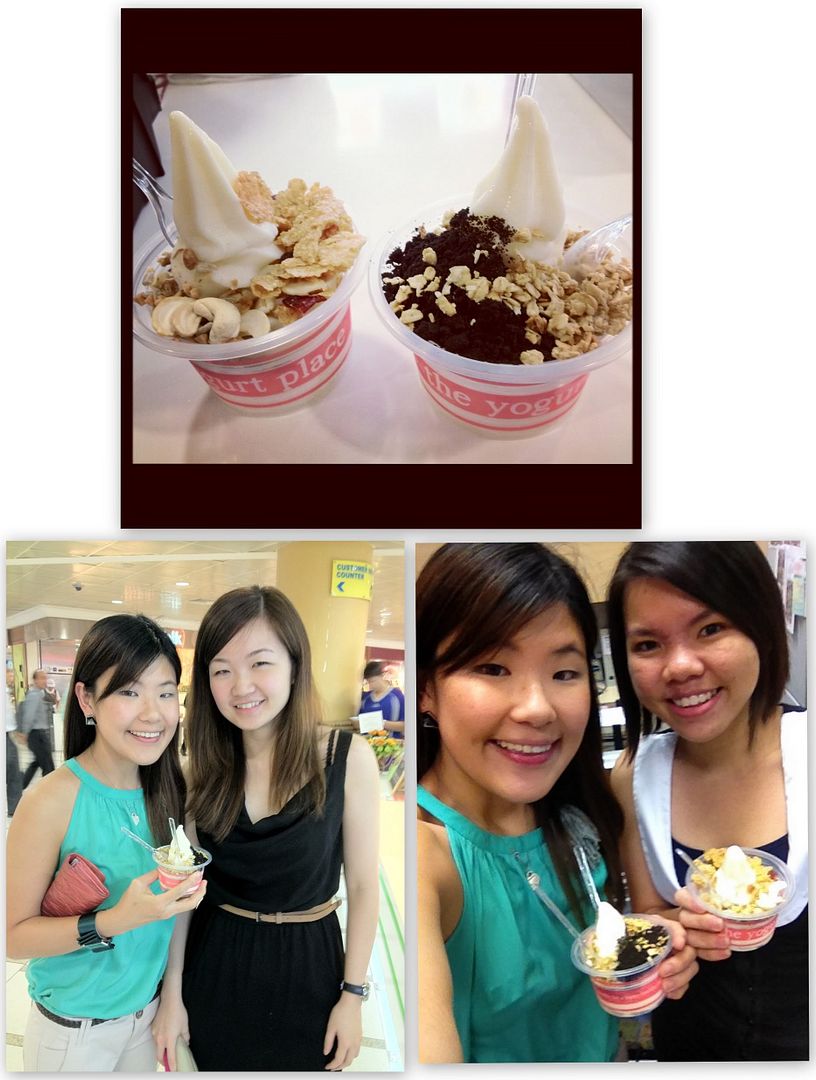 With the lady boss, E & colleague E :)
***
Fav day to dress up in less formal outfits, I like.
Wore the new leopard printzz top with the MGG lampshade skirt & new Melissa flats.
One of my fav outfit so far, I'm trying to mix and match to repeat my stuffs more often.
Leopard prints is one of my fav print together with polka dots, stripes and floral :)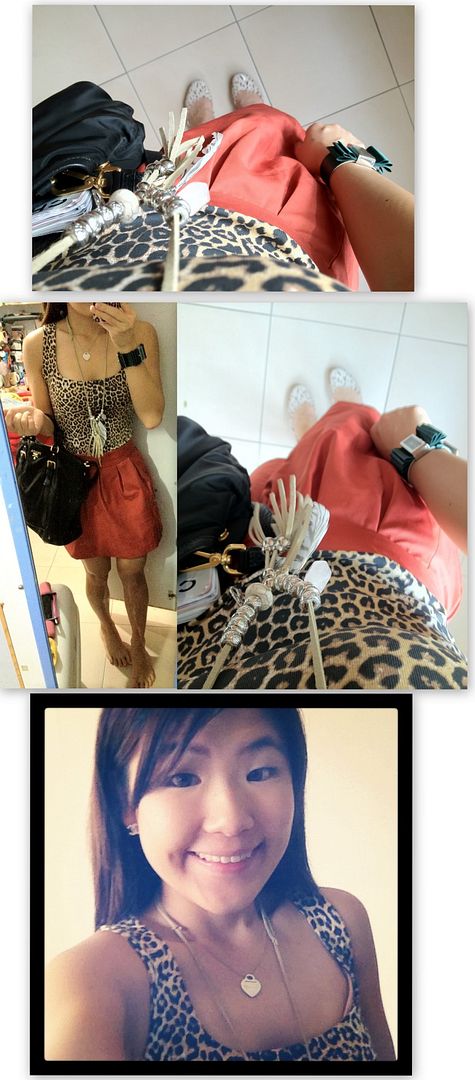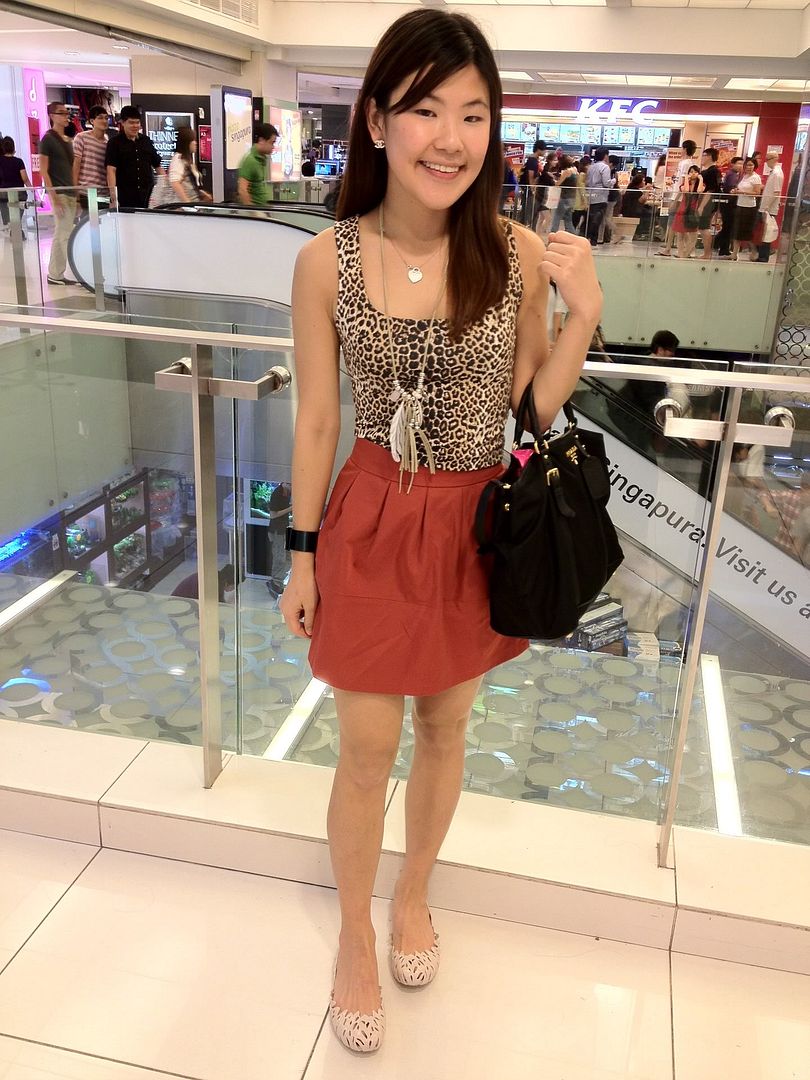 Met W at night and we went for dinner at Fish Mahatten.
They had the 1-for-1 promos till end march, which is really worth it.
A big plate of fish, rice, french and calamari rings at just $10, what's there not to love please except for the calories haha.
Watched movie - "Laughing Out Loud" and its really awesome, had us LOL from head to toe.
Such movies are really PERFECT for friday nights!
I was determined NOT to spend that day on shopping, but walked away with new accessories from DIVA once again
Self reminder - I have only one neck, one neck, one neck, two ears, two ears *repeats*
Anyway, they were having a buy-2-for-price-of-3 promos so its really quite worth it!
And I'm really loving this Melissa flats, its so comfty!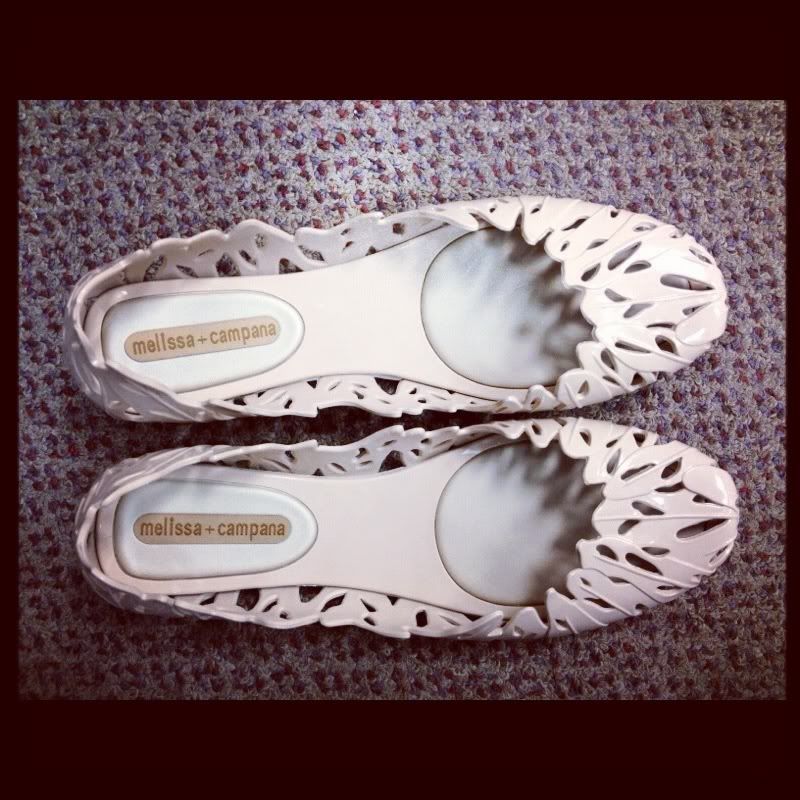 ***
Finally worn the green tank dress bought from Hong Kong at Graville St. It was winter back then so I had almost nothing to buy, so I got two tank dresses (green and cream) for fun.
Loving it so far, its fitting and of good material, able to wear as a tank or dress.
TC insisted on me wearing shorts so it was converted to a tank in two seconds :)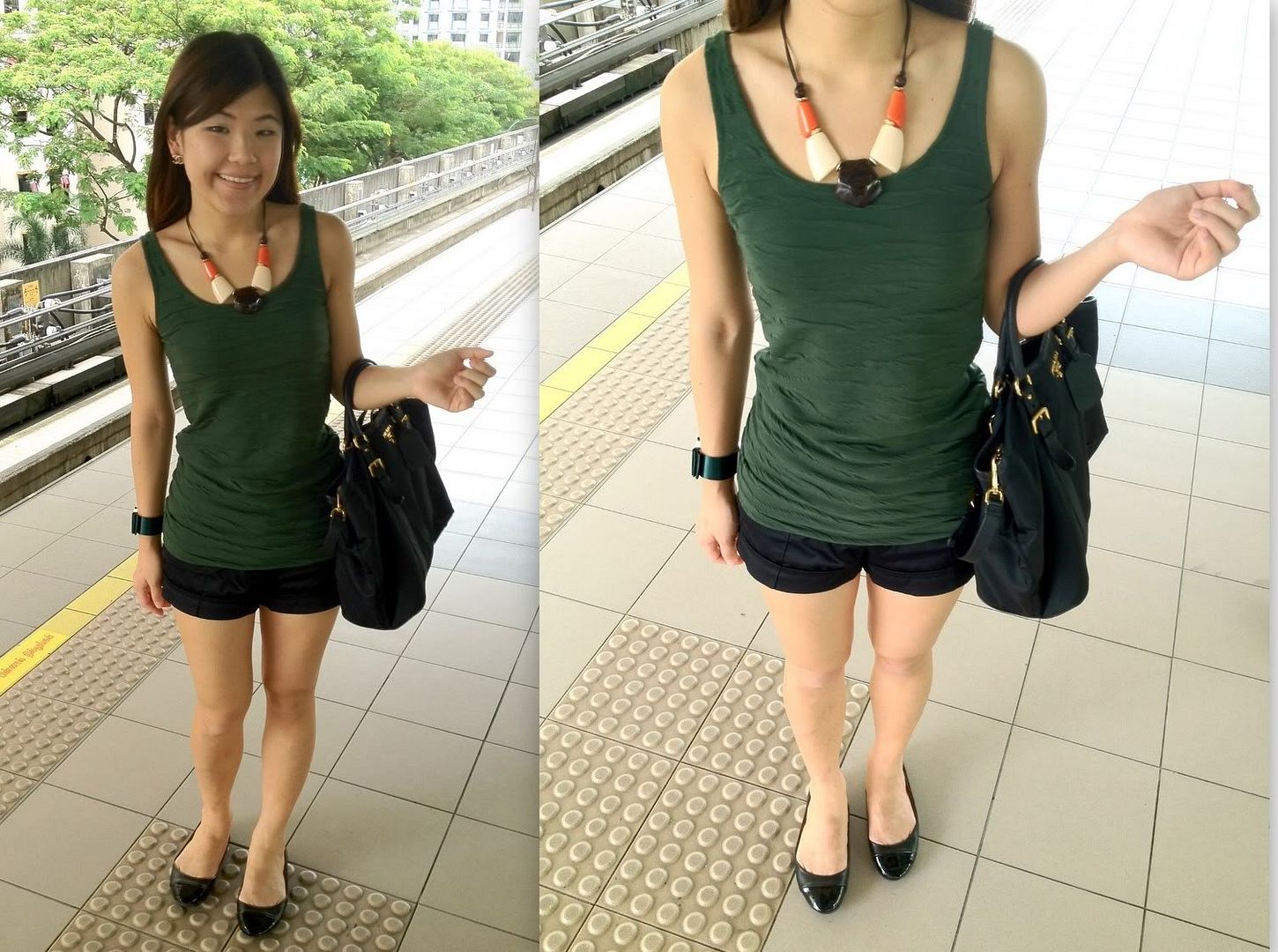 We headed to the F1 Pit for the OCBC Cycle with the rest after lunch at Sushi Express.
Loving Sushi Express for the cheap cheap price & fresh sushi!
They had 1-for-1 icecream at city link so we ordered like 6 icecream in total lol.
Didnt join the cycling race this time but am determined to do so next year
Cycling is a different activity from running and I need to use my pink bike more often really :)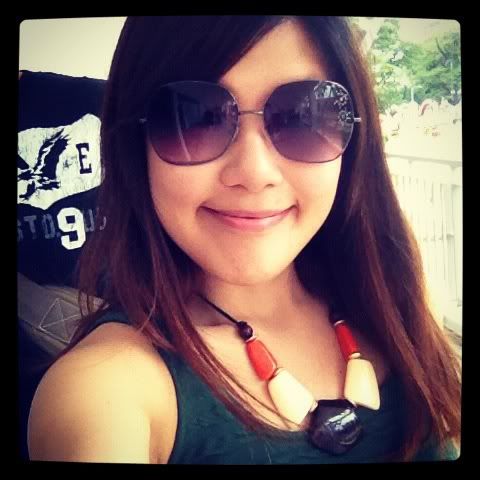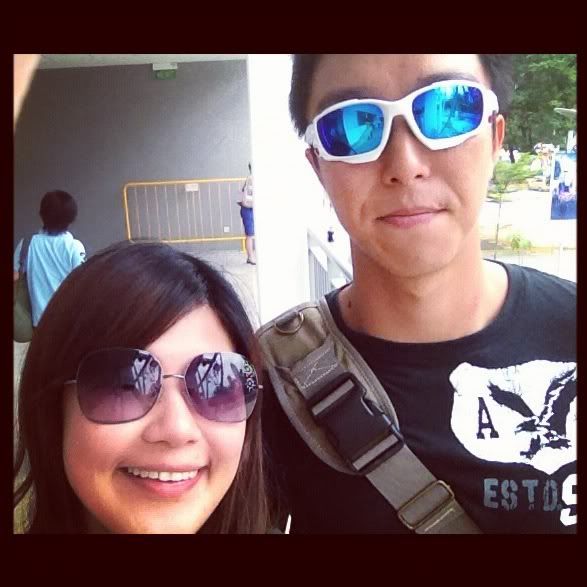 Was quite fun going around looking at bike & sports stuffs, spotted a gold-plated bike!
TC got me a 2xu pink cap as well for races purposes teehee :)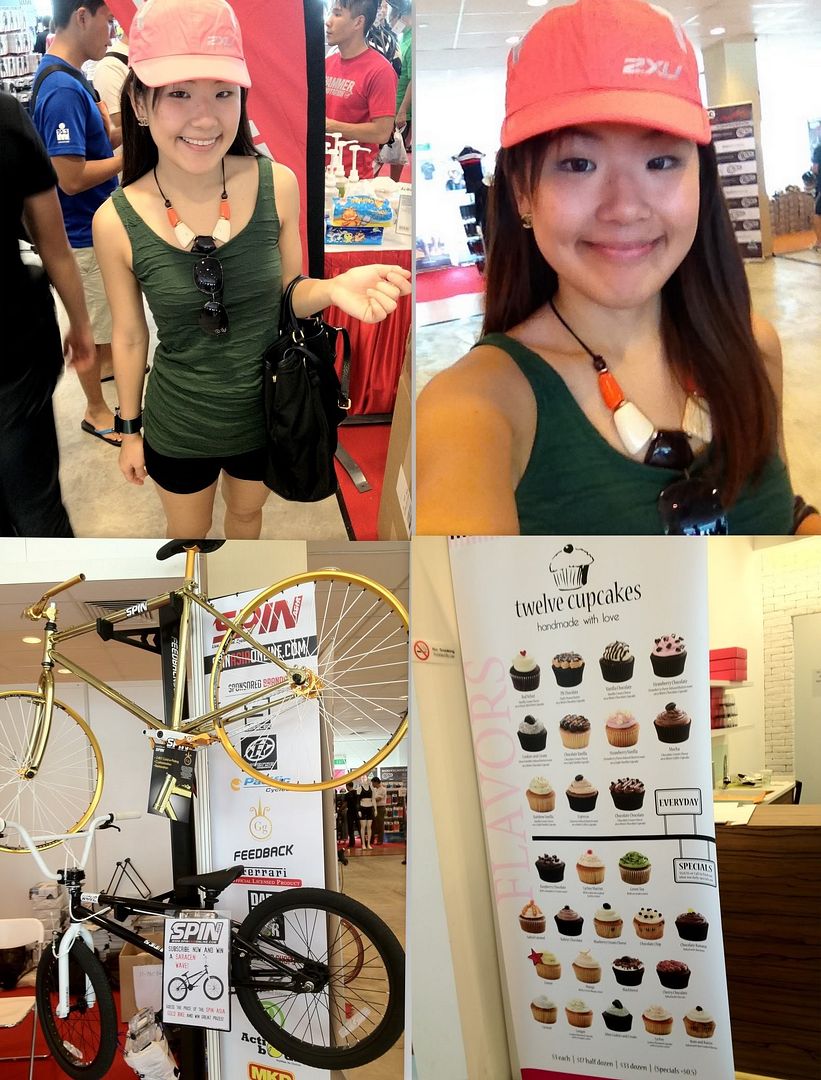 Our mega yummy dinner at Old Airport Road; f
ood for 7 seems like food for a class of 40 instead
We started with the famous Lao Ban Tao Huey and had crabs as well
we were so so full coz the spread on the table was too scary and we over-ordered!
camera went out of batt so here's pics of these only
With Changi V & Bedok 85's renovation, this is definitely a good place for all food lovers.
Nothing beats authentic hawker food really!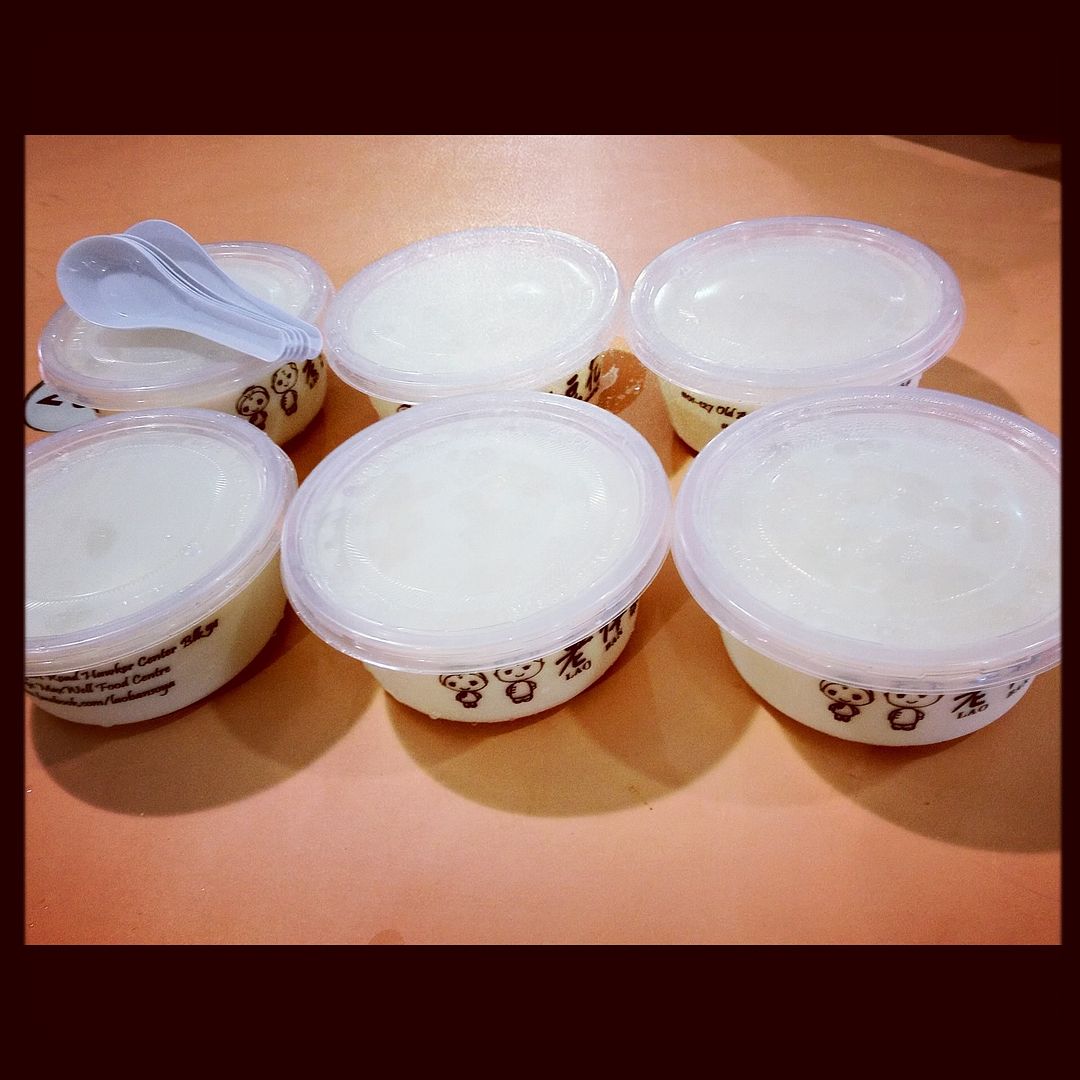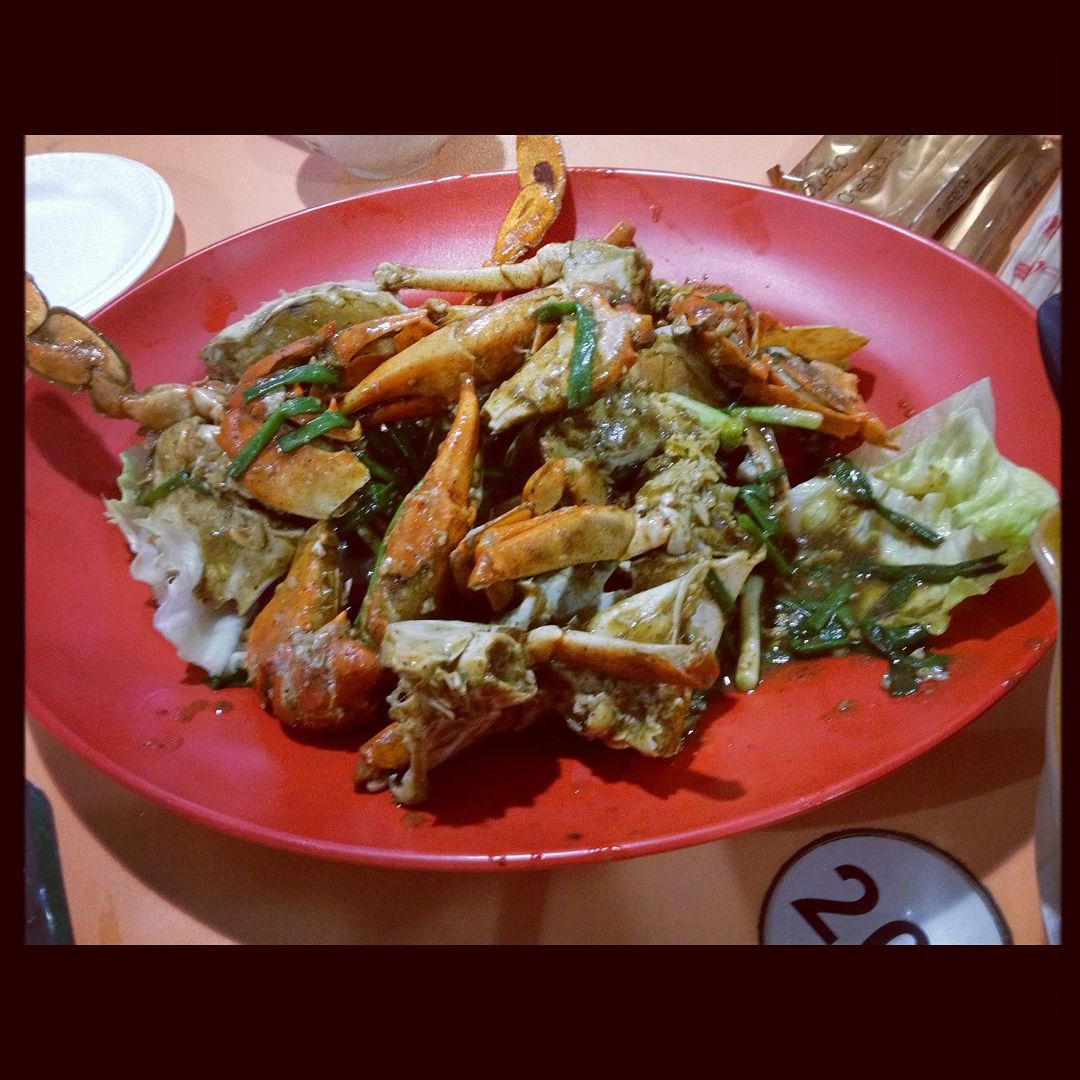 ***
Lusting over these colourful Zara's caridgans at just $39.90 which I didnt get because I don't need them!
Bright yellow, turqoise, hot pink, kelly green and orange orange, what's YOUR pick?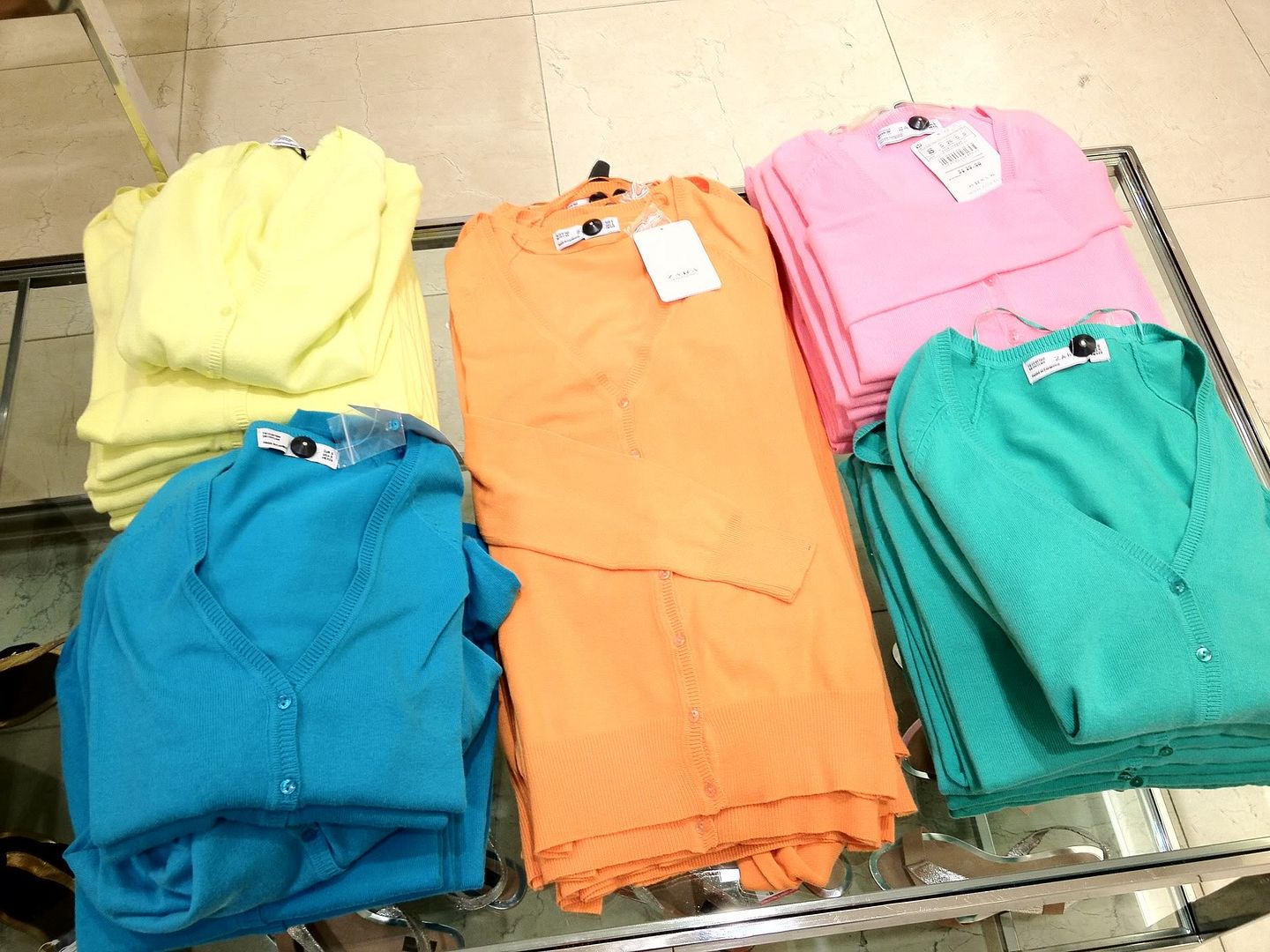 Sharing some fashion articles picked from Urban & Woman Weekly - two of my favourite fashion reads.
Hot fashion items this year would be
Couldn't really more really. The collar will be a good add to your wardrobe for basic tanks, dresses & tops.
One top two looks, just by jazzing up the collar. Fit is very important as not all collar fits every person.
I got mine at Far East Plaza at just $19 and it works quite well, so we dont really need expensive ones. Can DIY as well if you have the time!
Love this! Clinching your belt with a statement belt can change your ENTIRE look as much as a statement shoe. I really like how URBAN styled it, 1) over a shift dress for work 2) over a maxi dress for a casual glam chic 3) over a cardigan and top, how preppy

Lastly, Kate Middleton's fashion predictions when she visits our shore this coming May. There's alot of fashion critics on her style being boring, predictable with her covered shift dress and conservative shift dress. Well, I really quite like her because she HAS her own style and knows what makes her look good. She doesn't need to be a fashion icon to be jazzed up in her latest trends like prints, crochet or flirty dress, because she knows what works and what does not. Plus, she has a very toned and lean figure and that works for everything she wear!
Her custom-made lace dress is absolutely flirty & pretty, and she looks good in EVERYTHING she has worn so far. So why the harsh critics- she's a princess AND already has a prince for her wrist candy haha.
Anyway, I thought the predictions on her colourful tunic and jumpsuit look quite cute on her, can't wait to see what she will don on when she visits to combat our hot sun!
***
Such a long blog post so I better stop. The LB reviews will be in the post below :)
Absolutely welcoming Monday because I have taken leave for some errands to run & personal time for myself.
I find myself squeezing too much things to do on weekends so its a welcoming change to have time to idle, reflect, do things alone and I really cherish that :)
Have a great week all!