Finally able to take some time off to post these reviews, as the photos have been sitting in my phone since last week (:
LaBellaVita Imogen Crochet Shorts & Imelda Crochet Skirt
First purchase from them & got to know from dear Fel, who look extremely pretty in their items!
Review on their Customer Service first, which I think should be the top thing to look out for in any online shops beside their apparels. It plays a very important part and may stop someone from buying if response is slow, item never reached, defect items or rude replies. Since shopping is such a fun experience, noone would want to make themselves angry or pissed right.
So far, it has been a fuss-free experience for my first and i won't mind patronizing again!
Here's the items :)
Imogen Crochet Shorts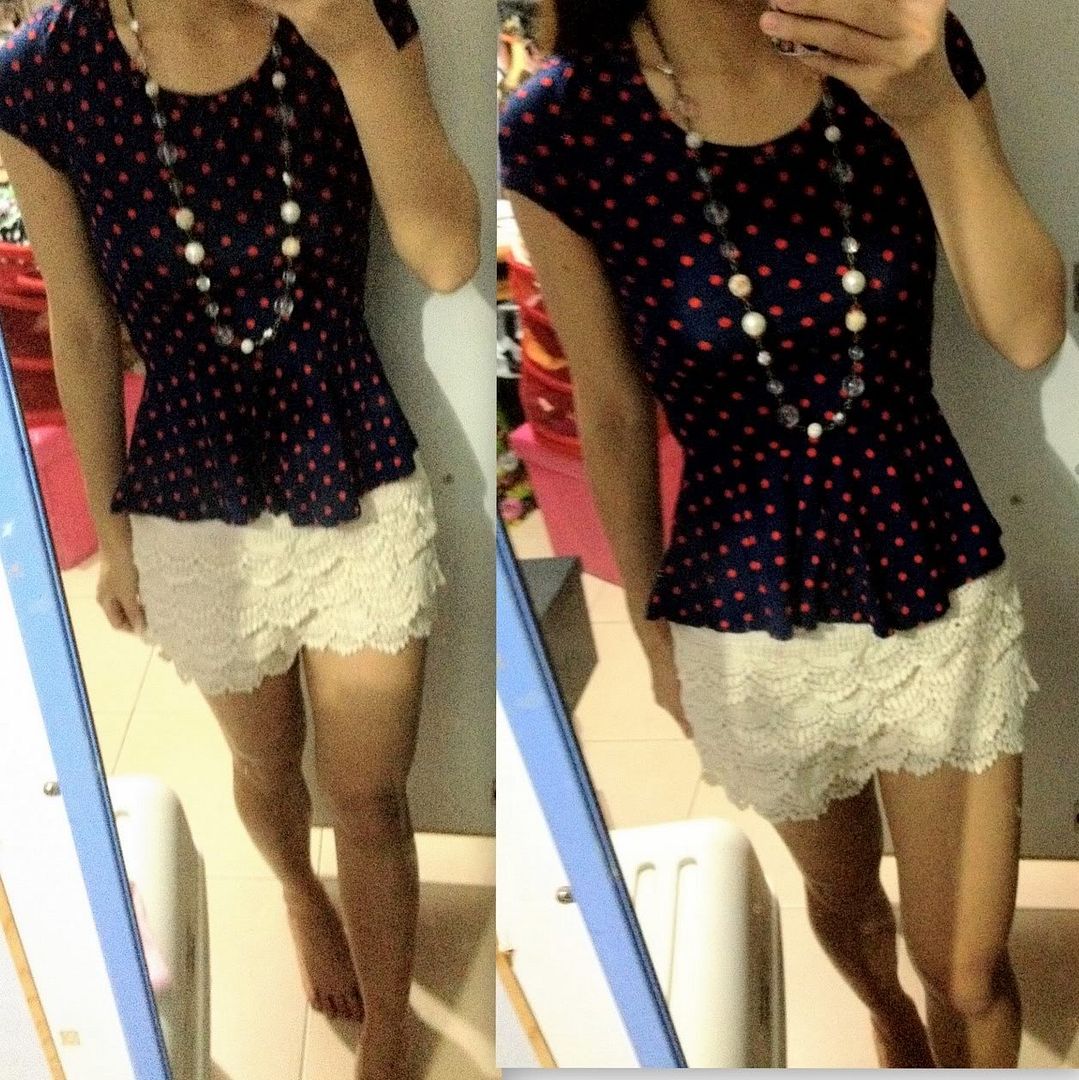 I've tried those at Zara which costs about $79.90. However for this shorts, its at more than half of the price and IS really flattering!
Good quality and of decent crochet details which I do not think will be ruined easily via washing. Comes with elastic band, but do no cheapen the shorts as it kinda blend in with the rest of the crochet parts. Able to fit up to a uk 10 with the elastic band.
Comes in a very nice cream and not the very yellow nor white sort, which would pair with outfits very easily! Able to pair with a flowly pastel tank (since its the S/S collection now!), cotton shirts or with cardigans. Who says shorts need to be boring? Definitely a good addition to my trunk of shorts which were mainly coloured, eyelet or demin.
Would say that it is definitely a good buy for its price & I love it! Wore it out today since its the weekends and outfit post in the post above this.
Honestly, I got the skirt as well since I could not decide between one. Shorts are extremely casual and easy to wear or match while skirts are dressier and can be wore to dates/towns! So I got both as they were really at a steal as compared to retail prices.
No regrets, as the crochet was not exactly similar to shorts and its equally pretty. Comes with black elastic band which can be easily concealed by longer tops. Just that its slightly short so its best to wear with flats for me. :)
Really no complains and it makes any basic top looks dressier instantly!
***
Love Bonito Taffie Top (S) in White/Black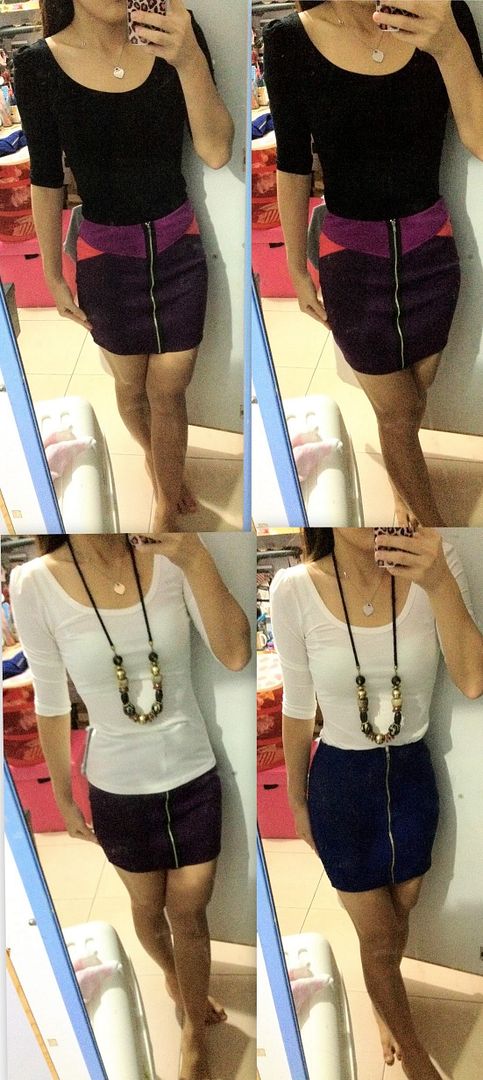 Paired with my new Gojane skirts!
Both are extremely good basics to have, though I feel that the white seems to be smaller than the black. Of good material which may not fur, so its a good buy at $19 each. White is sheer so best to wear under nude garments while black obviously is not. The U shape is extremely flattering, as well as the low back top.
These basics match with almost everything, and I foresee them wearing alot under high waist skirts, demin shorts and pencil skirts! They kinda conceal the arms abit to make it slimmer, so its awesome! One thing is that they slip off my shoulders quite abit but its still fine at the moment.
Carted out two blacks accidentally but I have sold one already, do not PM me :)
***
ASOS arrived as well, together with the pink Melissa shoes in the right size (UK 7) this time!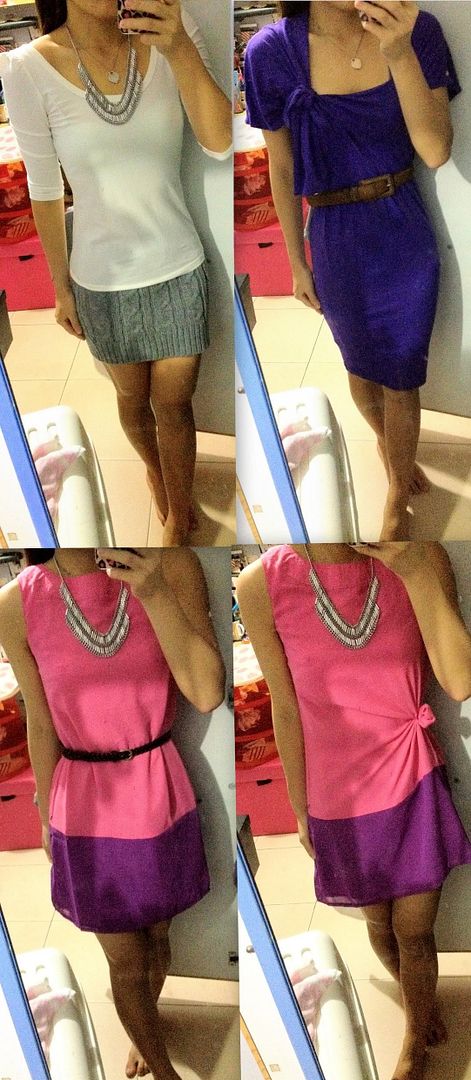 Love the purple and colourblock dresses, the colours are extremely rich and vivid in reality! However, alteration needs to be done to make the purple dress shorter and the colourblock dress tighter, though they were both in size 6. Of good material and can't wait to wear to work soon :)