Okay this is going to be a really a massive outfit & review post :)
So for guys, you might want to exit as it might really bore you out *subtle warning*
Some of my recent & not so recent outfits
Usually they will be up on twitter/instalgram on that very day if I managed to take pics of them!
Into the colour-block mood so I wore out the ASOS dress for the first time!
I've reviewed it
here
before before altering it, which has alot of excess cloth
Hopefully it looks much better now even though lighting plays a part as well.
To keep it simple, I wore it with black accessories & flats
Really like it how bright it is, without the need for an belt, as well as the long gold zip at the back!

ASOS Dress // Victoria Secrets Bag // H&M Necklace// Cotton On flats // FCUK Watch
A school girl casual look on TGIF
Honestly these are the items that match which I could piece with the limited items at TC's place
I really like this slouchy smooch top with cute buttons, so preppy! :)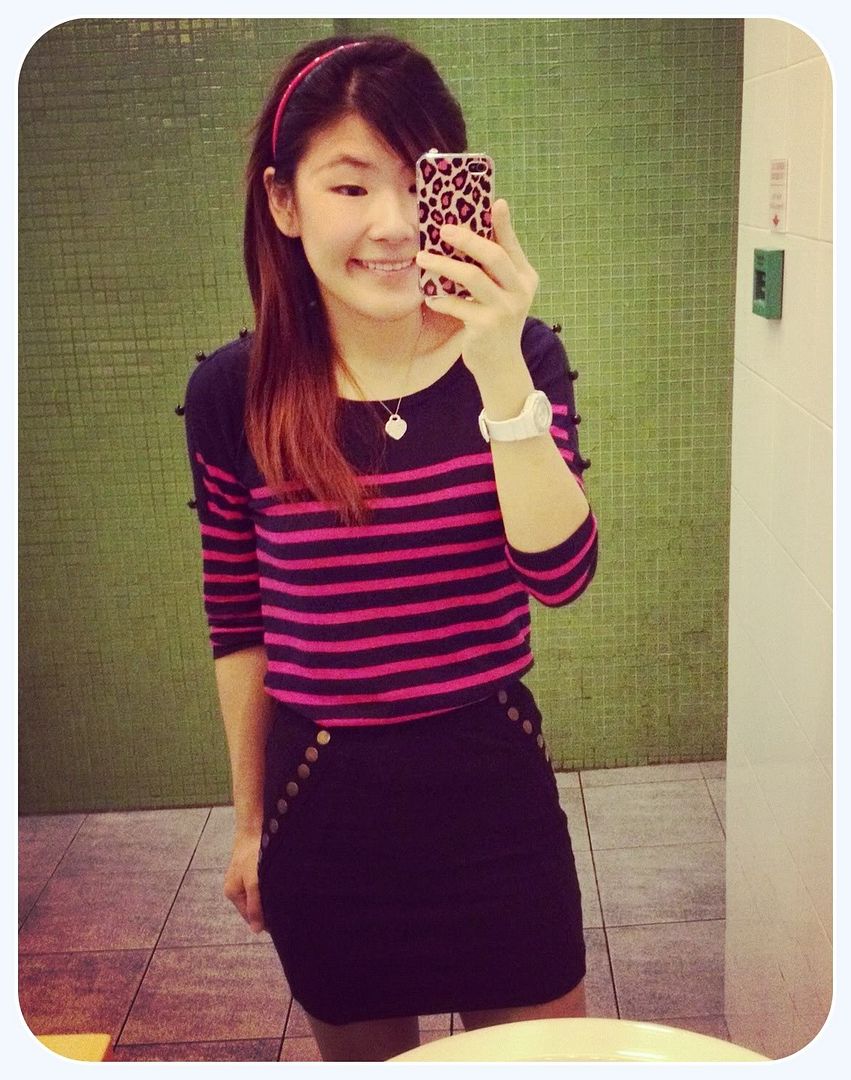 Smooch Top // BC Demin Skirt // Baby G Watch
Had lunch at Instanbul at Eastpoint and its really good!
Finally wore out this H&M peach shirt dress bought from a year ago
Pardon the eyes, I was having infection that day
It was tucked in my wardrobe bcoz it was slightly sheer & I felt fat in the cap sleeves haha.
Paired with a H&M scarf as well to keep it less plain, as well as matching heels
I like how prim & proper it is :)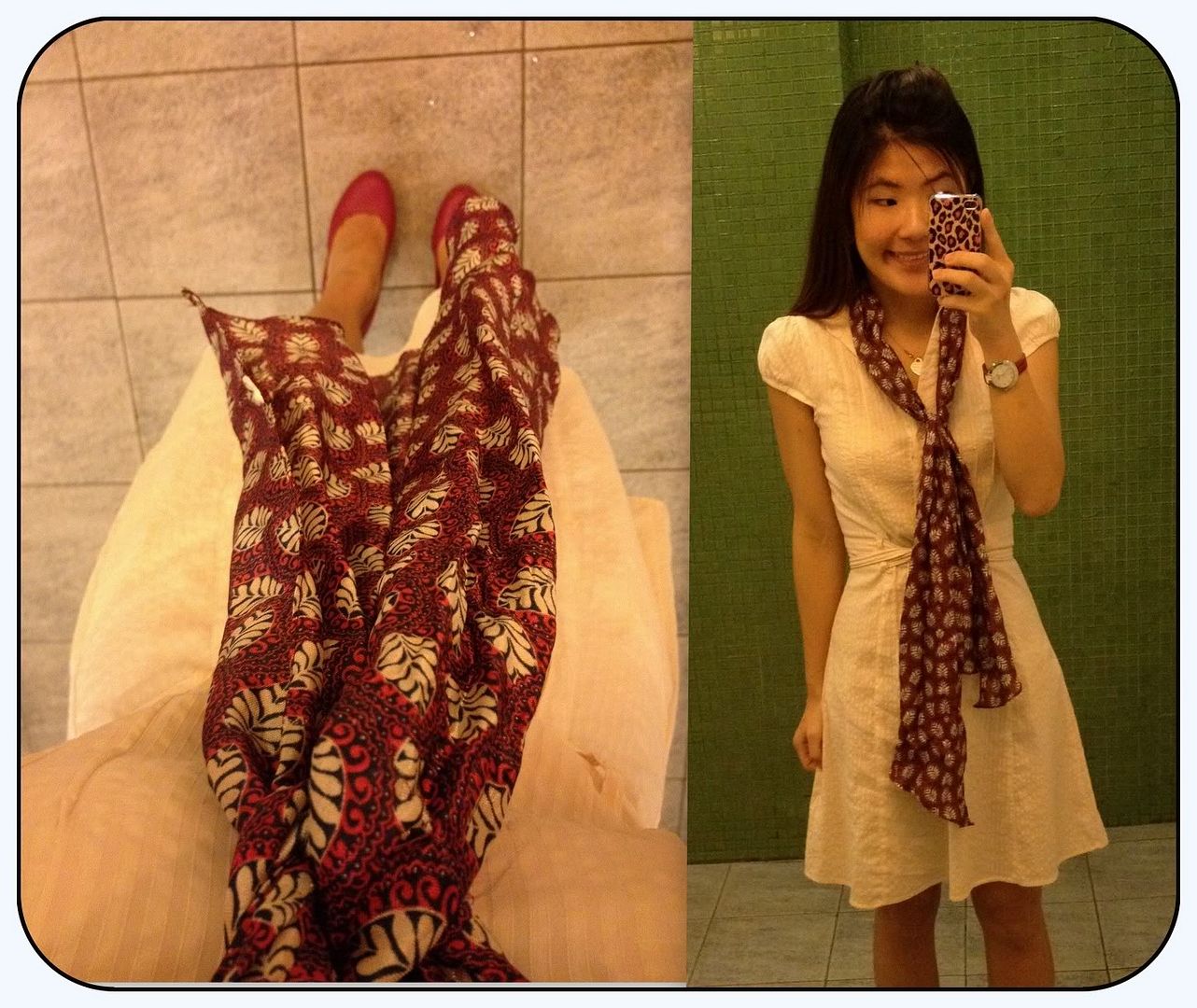 Here's my fav outfit this week - WEEKENDS woo!
It was love at first sight for this BYSI floral shorts as I have been searching for something similar.
I love their collection this time round, alot of pastel items but too bad the blue blazer is too thick for my liking.
Saw a few floral items at Newlook but somewhat the prints didnt look good on me
Paired this with a black top and a leather outerwear for that contrast, with the new ASOS sandals as well
Quite happy with how it turns out to make the shorts less feminine and TC likes it too!

Bysi floral shorts // Bysi Top // TE jacket // ASOS brown sandals // F21 mint earrings // H&M Bangle // VS Bag
***
Reviews!
Catwalkclose Chelsea Peterpan Top (Tangerine S)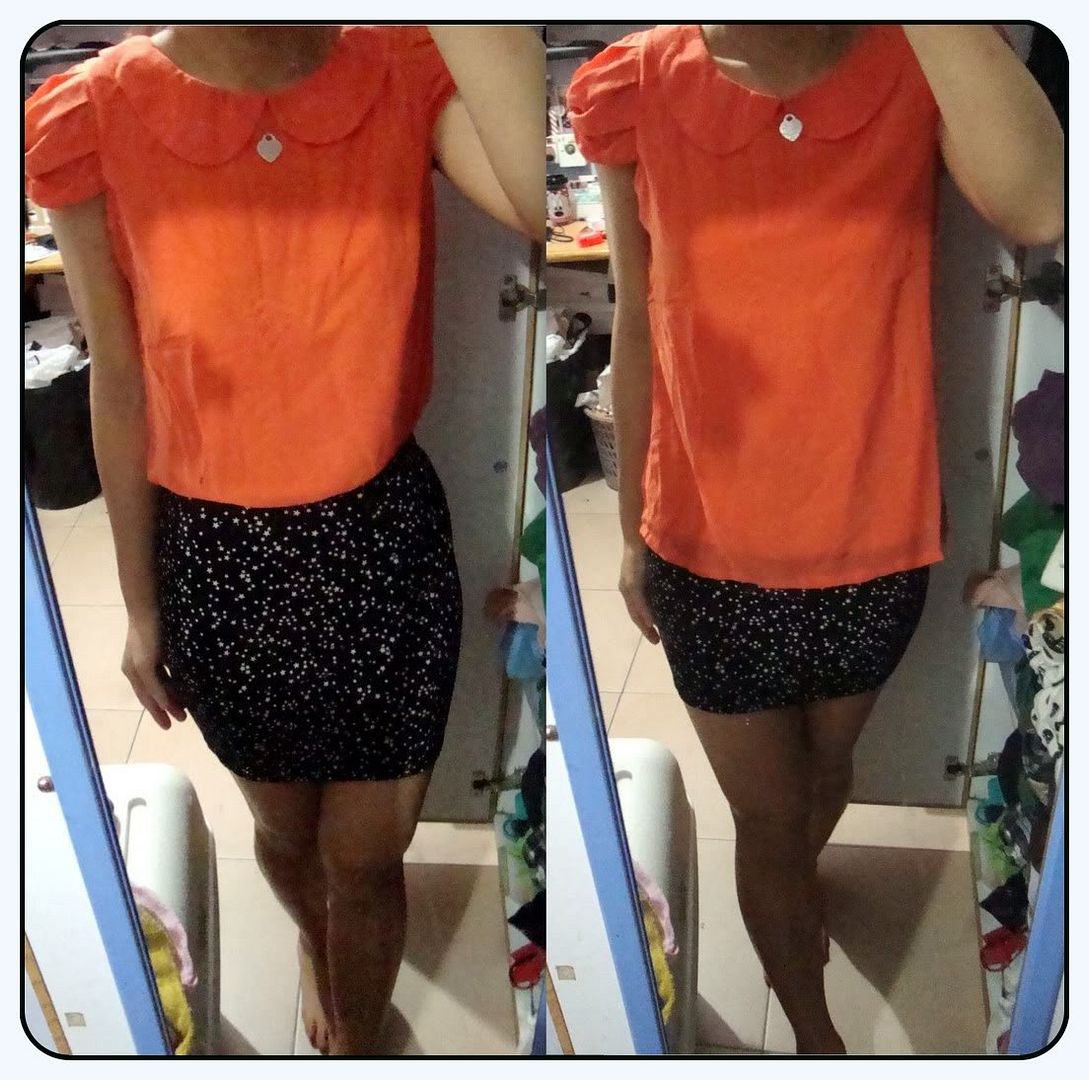 A very cute top with the cap sleeve and buttons at the back, as well as the peterpan collars
Size S fits me well at the shoulders but abit loose at waist
Can be tucked in or without, would prefer it with high waist bottoms to make it less baggy
Own quite a few items with the same shade, so will be letting this go :)
sold!
Catwalkclose Katelyn Tube Top (Purple)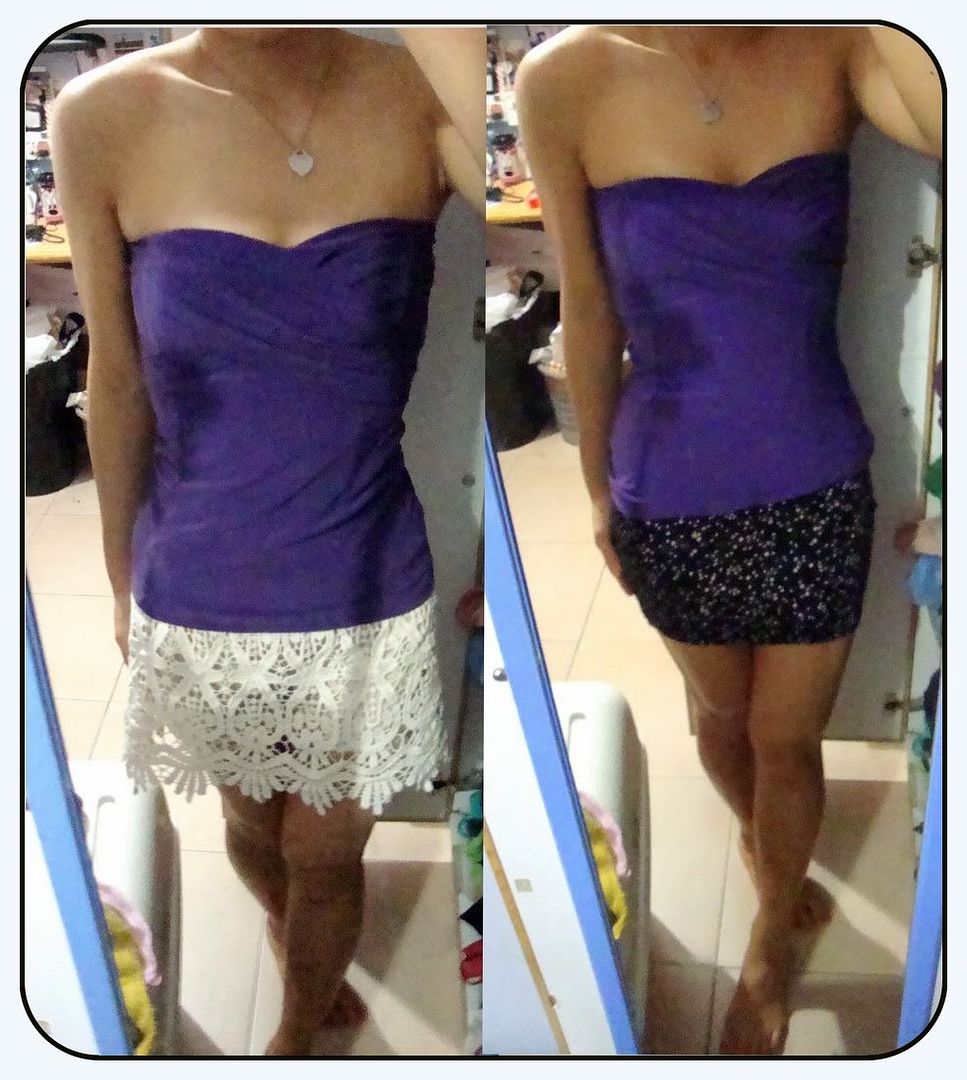 Very pretty purple, as in not too dark or light, yet able to see the bust details clearly
However, didnt really suit my skin too much so I sold it (dont email me!)
Super awesome basic to match with alot of bottoms so that's why its so highly raved!
Very flattering too and of good quality :)
Catwalkclose Wynslet Ruffle Top (Crimson, S) & Avennue Textured Skirt (XS, 20")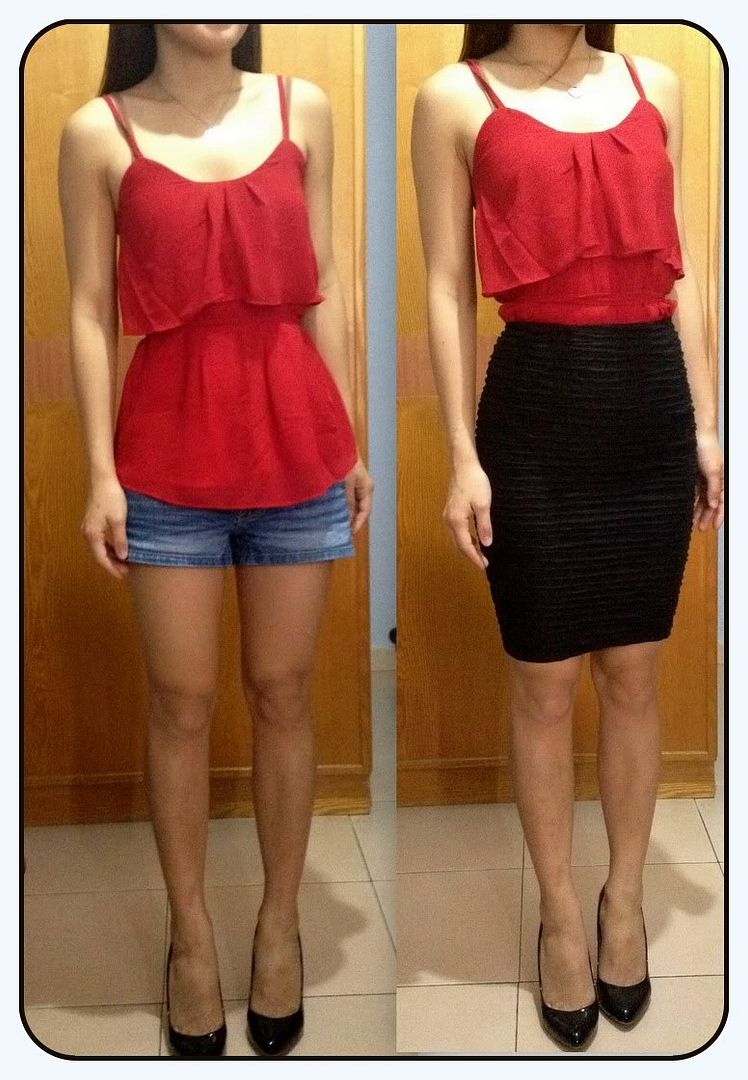 Super on impulse because I missed their collection to get the peplum jacket
I like ruffled tops so decided to get the Wynslet Top in crimson, love the pretty shade!
S fits me fine and comes with a tie back as well. A good basic to have of good material :)
As for Avennue Textured skirt, got in black for work
I like that there's no zip and its stretchy and easy to wear on
XS fits me fine though it was quite a gamble since S is OOS
Tummy friendly as well and goes well with the above top.
SMooch Tweed & Poplin Jacket (Navy / Beige)

Love it so much that I took more pictures of this baby :)
Very cute jacket and fits me like a glove!
Surprised at the material because I expect it to be tweed, but turned out to be the trimings only. Not that I mind because its less hot like that and very wearable
Very korean and different from my usual outerwears
Peplum and looks cute from the back
Still thinking on how to match this with my wardrobe, its a keeper for now!
SMooch Moroccan Dream Dress (Black)
Finally decided on black because it has the most contrast and versatile, though more formal
Altered this dress abit so the top two pictures are non-altered and slightly loose
Wanted a good fit to wear this out :)

So loving the fit better, I changed my alteration to Eastpoint temporarily and turned out good.
I really like the beaded details front and back, of good quality!
Of good quality and not body hugging, so even at $40 its a good buy really
Just that its slightly short so gonna be careful on this one
Can't wait to wait this out already, weekends I hope with flats :)
SMooch never disappoints, that's why Im supporting them so much!<3
Hollyhoque collar fit & flare dress (Red S)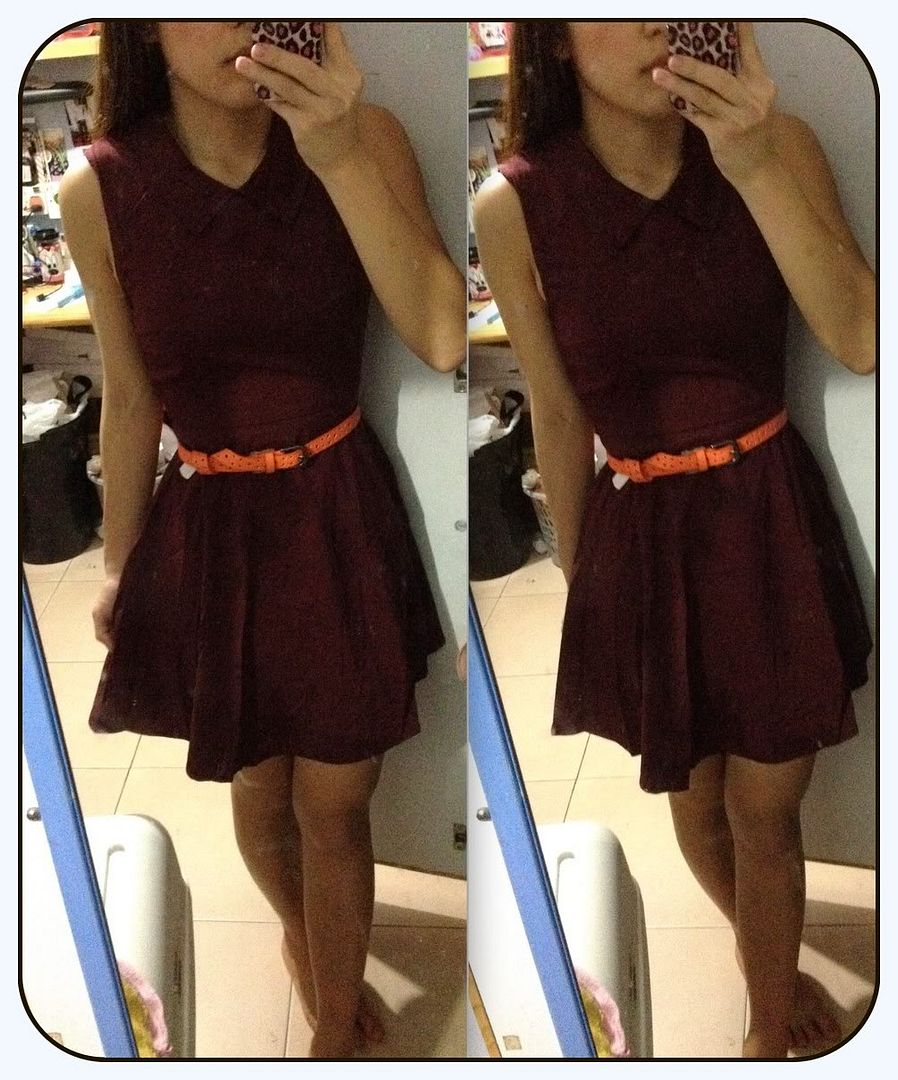 Bought this from HH as I was looking for a wine red dress for an event
Lovely cutting with peter pan collar details
Length is alright as well, and not too short :)
S fits lovely as well and will look good with a contrast belt
Quality is so-so and too thick/thin as well
However, I have sold this (do not email me) as it was abit too poofy for my liking
Hollyhoque Crochet for Spring Jacket (White S)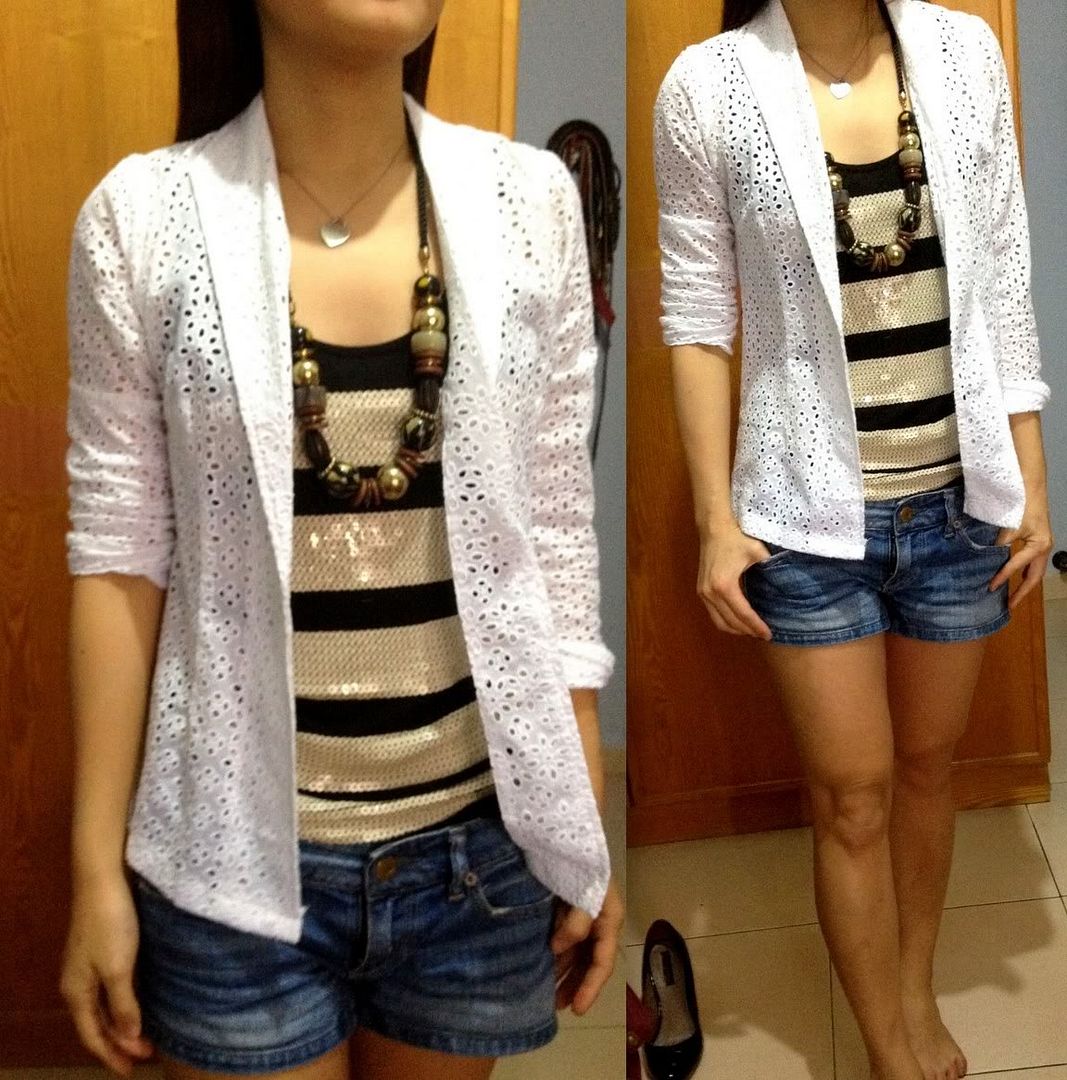 I had to get this coz I only lack of an eyelet jacket in my collection to complete my twitter nick!
It looks cute as a outerwear and wore on weekends especially
Pardon for the pairing, I was doing the review for all items one shot so stuffs were repeated :)
Would love if it comes with an inner lining too, other than that it will be perfect
S fits me fine but slightly loose.
Will be selling this at $28 shipped, bought at $30 shipped
Interested buyers - email me @ rainbowbangles@gmail.com
Megagamie look at my peplum skirt (Black S)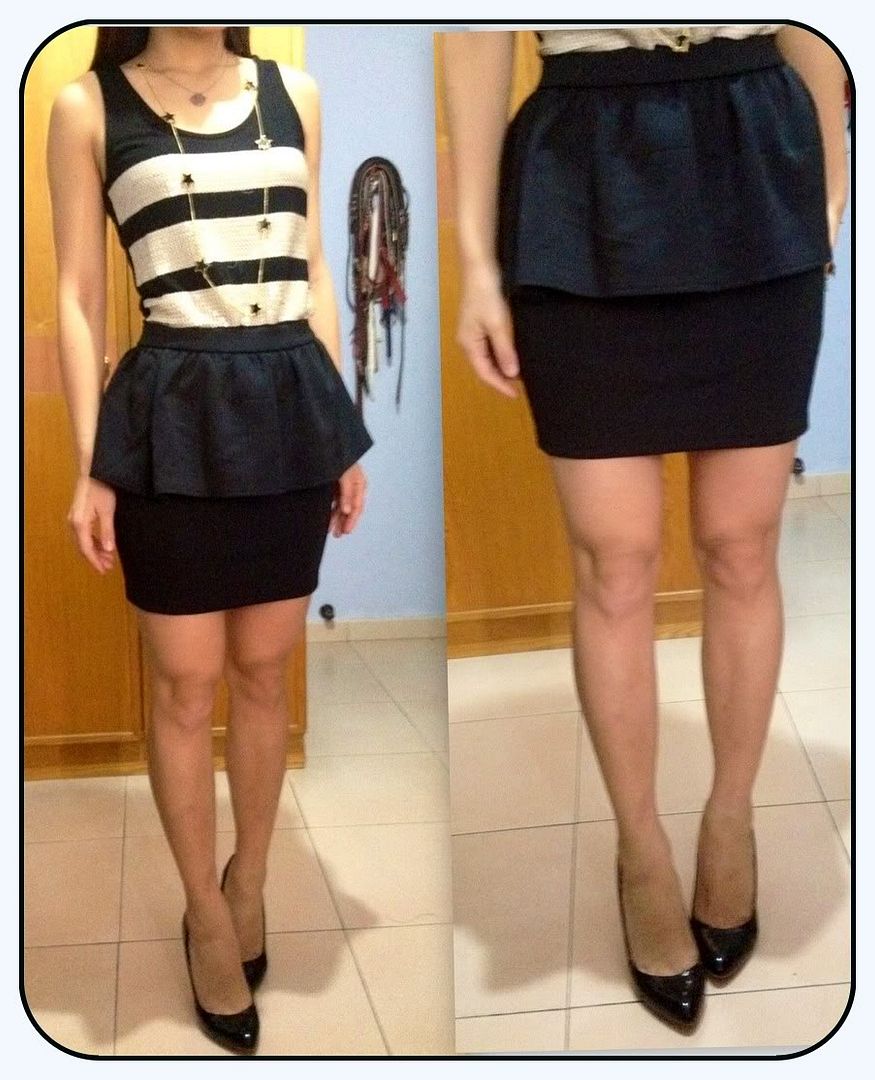 Super into peplum skirts now because its so cute and makes legs look skinny!
This skirt is too awesome because material is thick and of awesome quality
Makes waist looks smaller and with button at back :)
Didnt get the purple in the end because black is easier to match.
S fits me just nice and skirt is slightly stretchy as well!
At this price, its strongly recommended to join the BO really!
Amber Avenue Ada Contrast Blazer (Salmon S)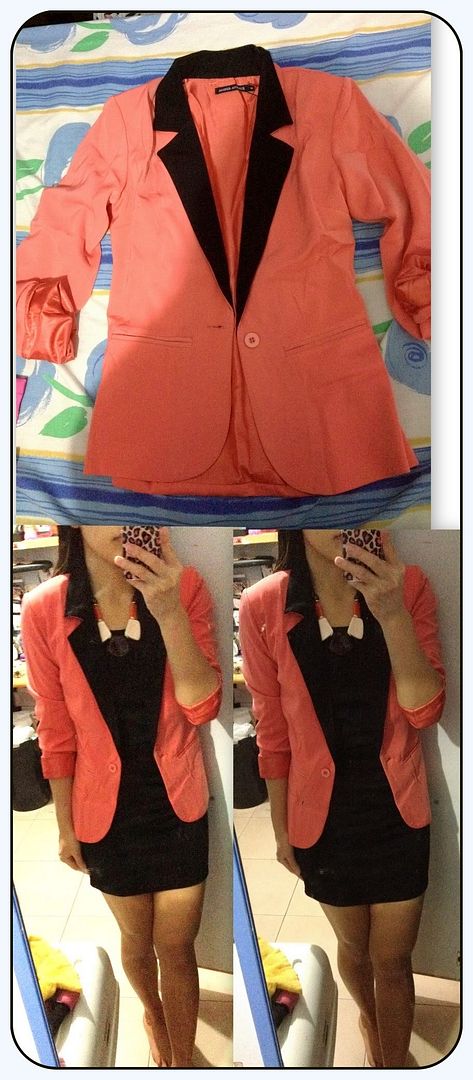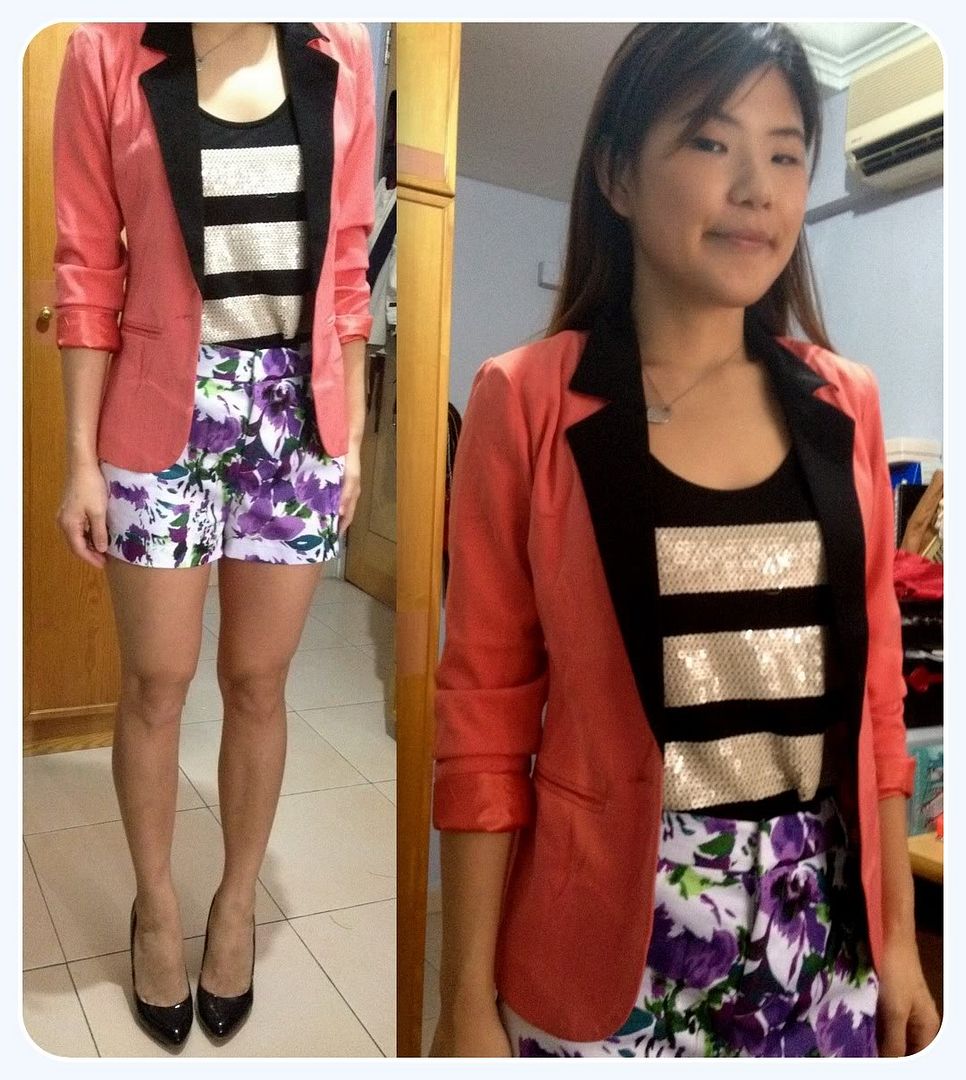 The above look was to TC coz there's alot of "NG" shots for this jacket haha, he's nice to help me take all the pictures, will try out door next time for better lighting!
Bought this jacket more than a week back and it comes with red, but I decided to cart this out since its easier to pull it off
Love the long length and how it wont look awkward with shorts and goes well with tank dresses as well. Can so picture this for weekends and for work!
Good quality and not hot as well, major plus point in SG at least!
Decided to put this on sale since I have 4(!!!) pink jackets :)
Will keep this happily if noone wants this haha.
Agneselle French Plait Work Dress in Charcoal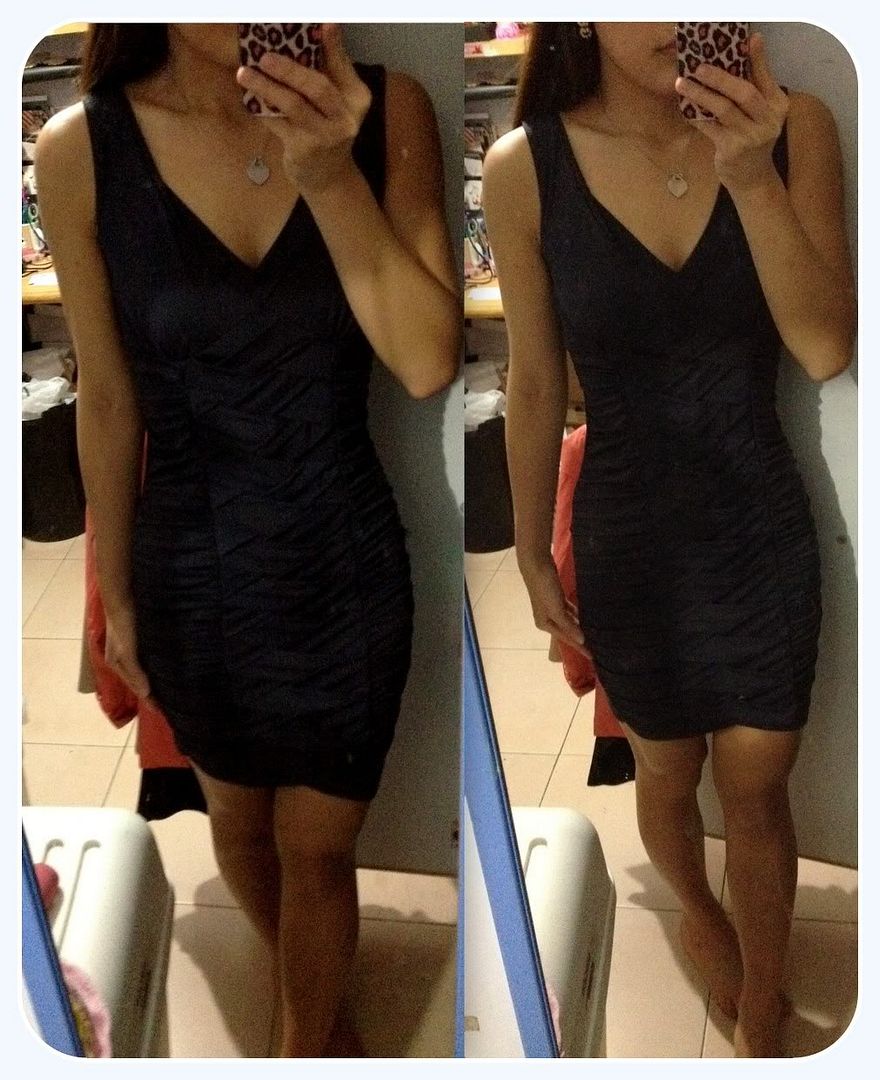 Carted this out because I really like the Plait details from top to bottom :)
Fits me fine and will look good for wedding dinners with heels!
Will probably need a blazer over this for work and material is lycra
Should be keeping for now :)
FINALLY finished doing the reviews, they have been in my drafts since forever heh.
Some new love from Forever New over the weekends :)
Pretty earrings that I couldn't resist because 1) it had blings all over 2) it looks so much like HOH 3) it is in peach 4) it was the perfect size
Funny how my brain processed all these info within a second and I had to get them!
Pointy green heels at a bargain
So loving the gold heels with green/emerald contrast, my first green heels!
Super love pointed heels because they looked so polished and finally its not in nude.
Can't wait to start wearing them out with interesting combis whee!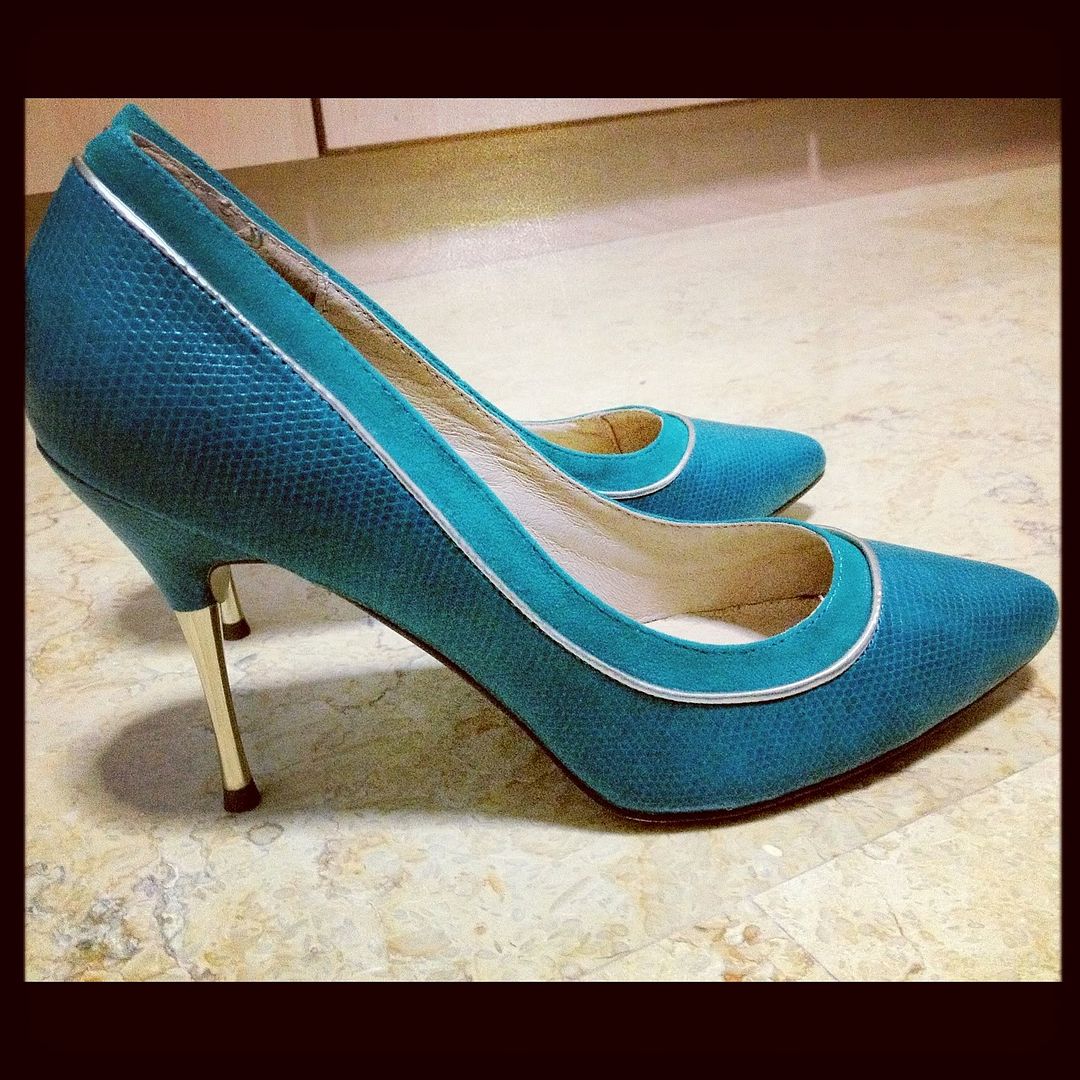 Hope you survive reading till the end haha :)
Till the next review, which is the LRH demin bustier ONLY (for now!)