Here's my Happy Monday summarized in three pictures :)
With dear Val at PS for a yummy lunch date @ Ichiban.
Really thankful for another ex-colleague turned good friend <3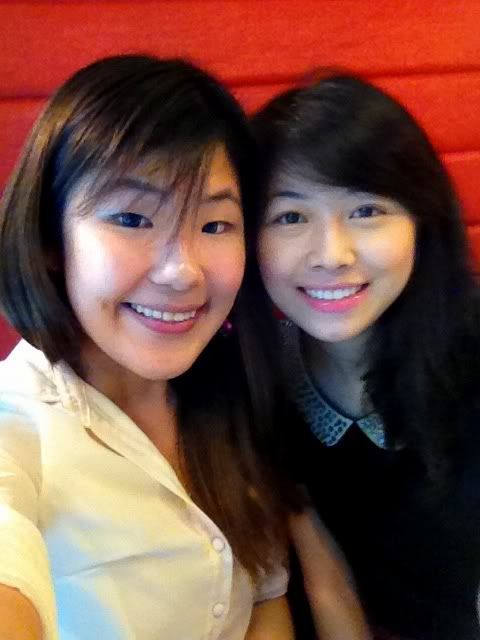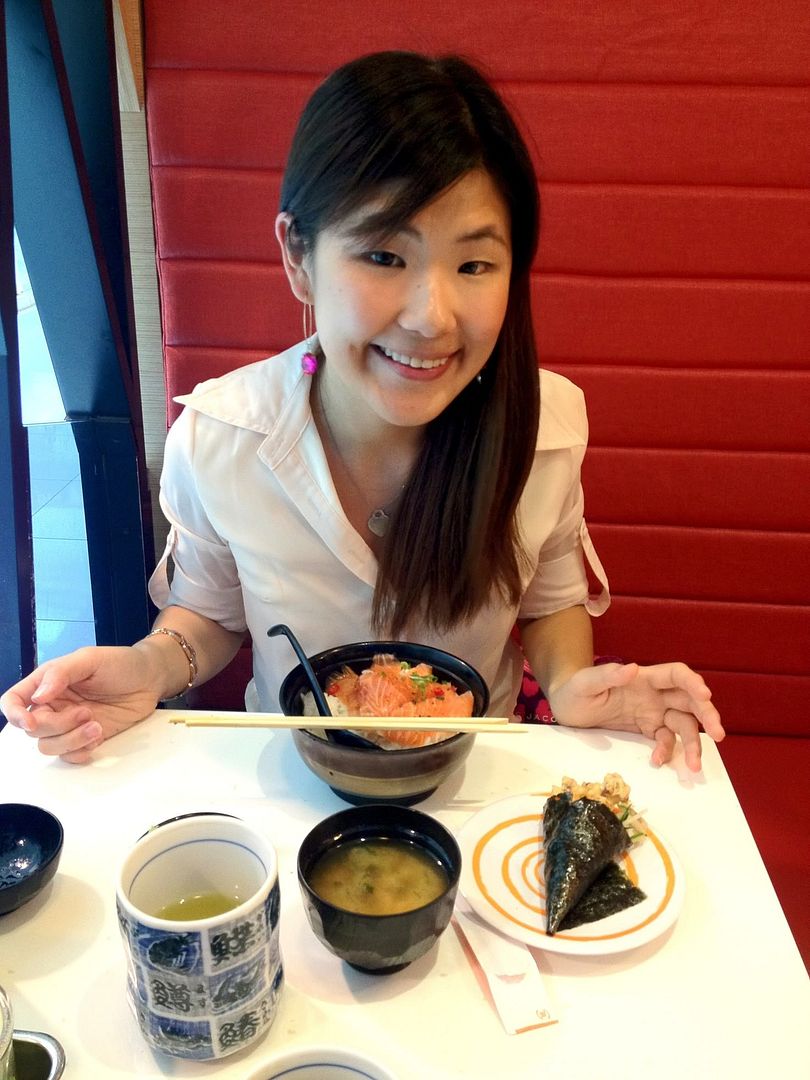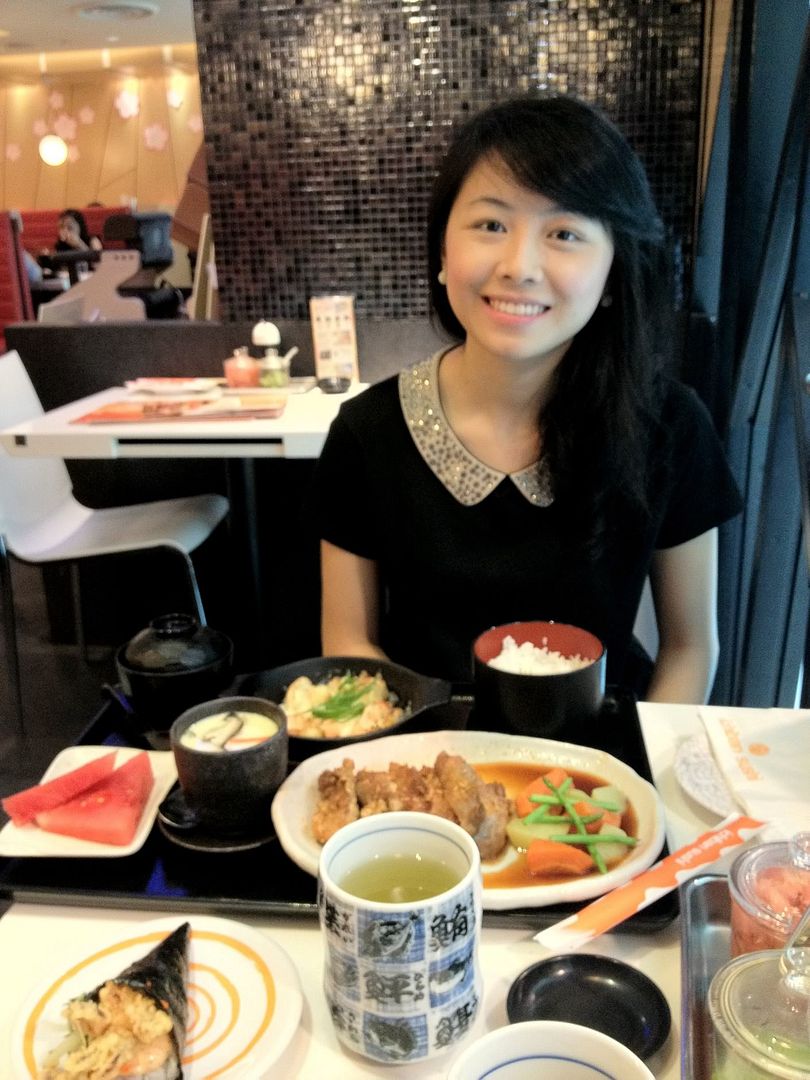 ***
Been practicing it for the past few years since Bikram is included in my TF membership and I really like it
It is different from the other yoga I have done as this really pushes my limits in a good way, by surviving the 41 degrees heat, listening to my body for the full 26 poses in the 90 mins
Each session is a challenge even though the poses are repeated, because your body perform differently that day and you have 2 times to repeat every pose.
Everytime after the class, I feel like a transformed person especially that night's sleep!
I like combining it with
other forms of Yoga to make it more exciting.
Apart from the toning up, it gives full health benefits which ensures healthy and balanced functioning of the entire body.
What is Bikram Yoga?
"It
is
a scientifically designed style of yoga guided by Bikram Choudhury's trademark dialogue. Consisting of a fixed sequence of
26 postures
and 2 breathing exercises, it lasts 90 minutes and done in a studio heated to a minimum of 41 degree Celsius to provide a full body work-out.
Sequenced to systematically stimulate the body's internal organs and glands as well as pump fresh oxygenated blood to all parts of the body, Bikram Original Hot Yoga will also strengthen and tone the muscles helping you to increase your focus and concentration!
The 26 postures and 2 breathing exercises will also help you combat a variety of afflictions – from stress and insomnia to arthritis and back pain – and maintain exceptional health for years to come. Suitable for all levels, Bikram Original Hot Yoga also prevents injuries and aid in the healing of injuries. The heat from the work-out promotes detoxification through sweating and limits the effects of ageing. "
Reshapes your body

Restores flexibility

Tones, strengthens, and lengthens your muscles

Strengthens your spine

Improves circulation

Reduces risk of sports injury

Achieves relief from pain

Reduces your weight – lose pounds by balancing your metabolism

Raises energy level

Diminishes the effects of stress

Increases balance, coordination, focus and discipline

Clears your mind

Calms your soul

Ensures healthy and balanced functioning of the skeletal, muscular, circulatory, nervous, digestive, elimination, respiratory, endocrine, and mental systems of the body
BENEFITS OF THE HEAT:
Warms the muscles for greater flexibility

Helps achieve a deeper stretch

Flushes toxins from the body

Improves efficiency of the immune system

Creates a cardiovascular workout

Burns calories


Builds endurance
Went with MH, YZ & Wendy & they are such awesome sport buddies!
It was their first time round and they did great, surviving the heat whee. Namaste!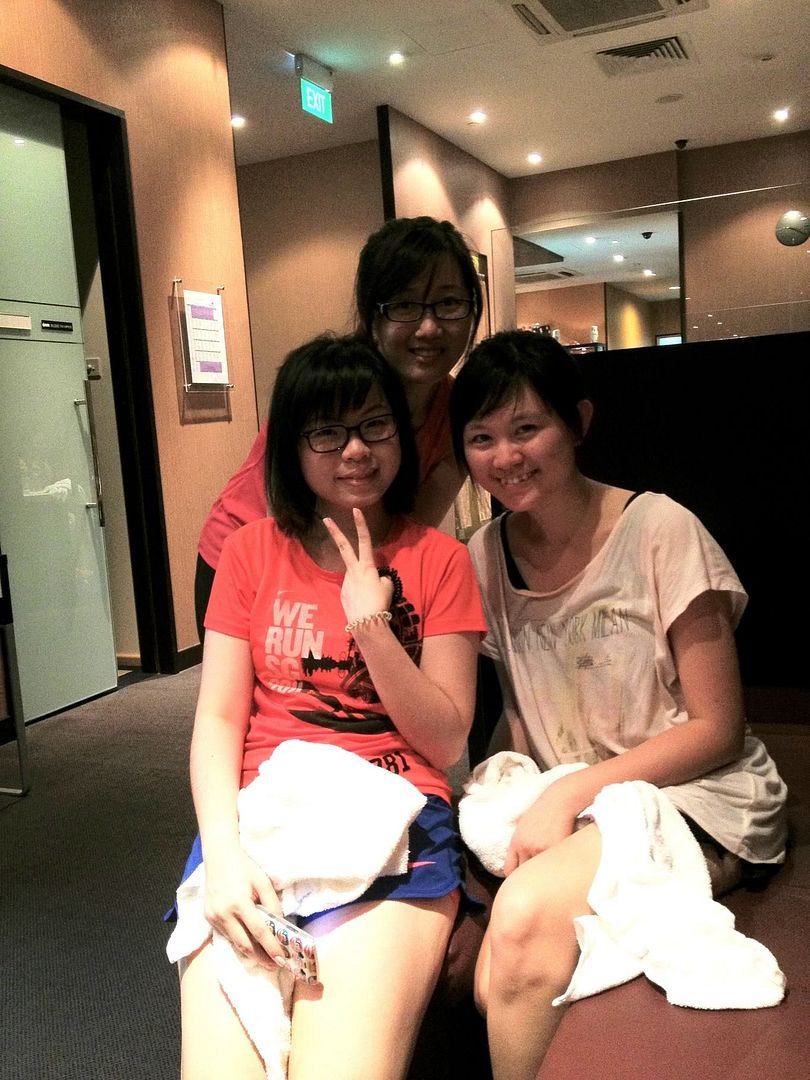 After the workout, no makeup but refreshed!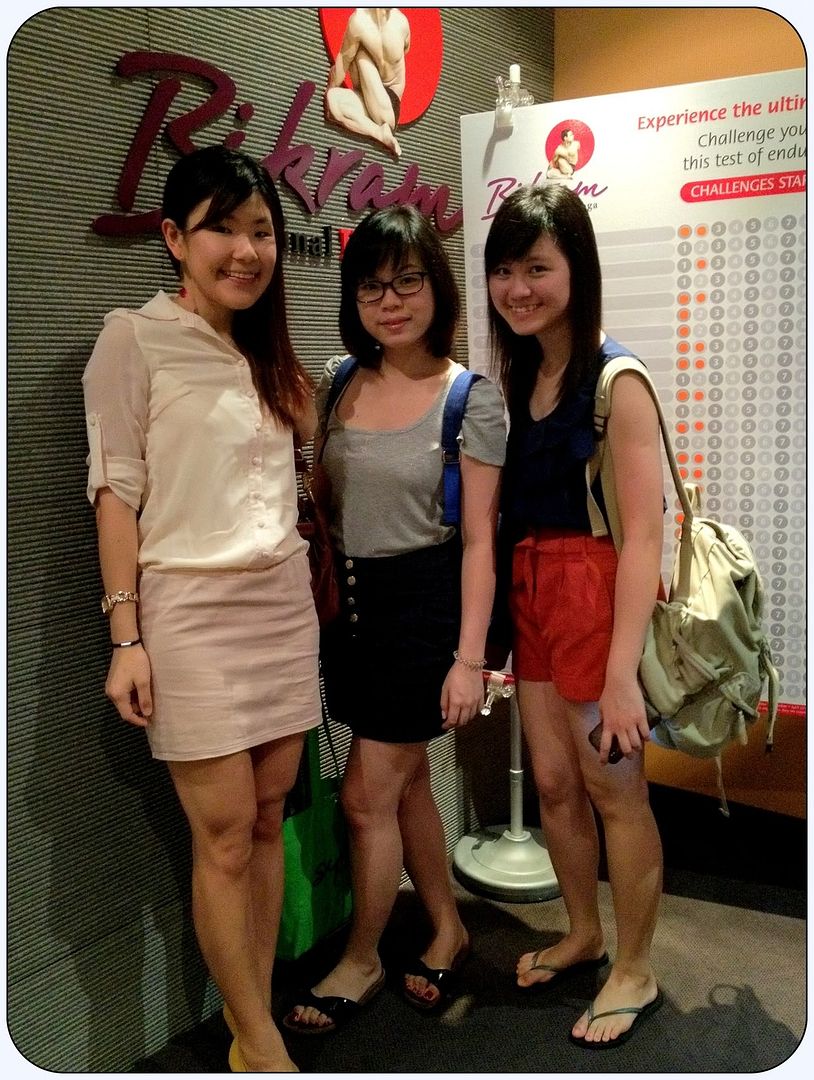 Can't wait to go back for more :)
Review - Little Red Heels Hooked Denim bloom Bustier Top (Classic Denim - S)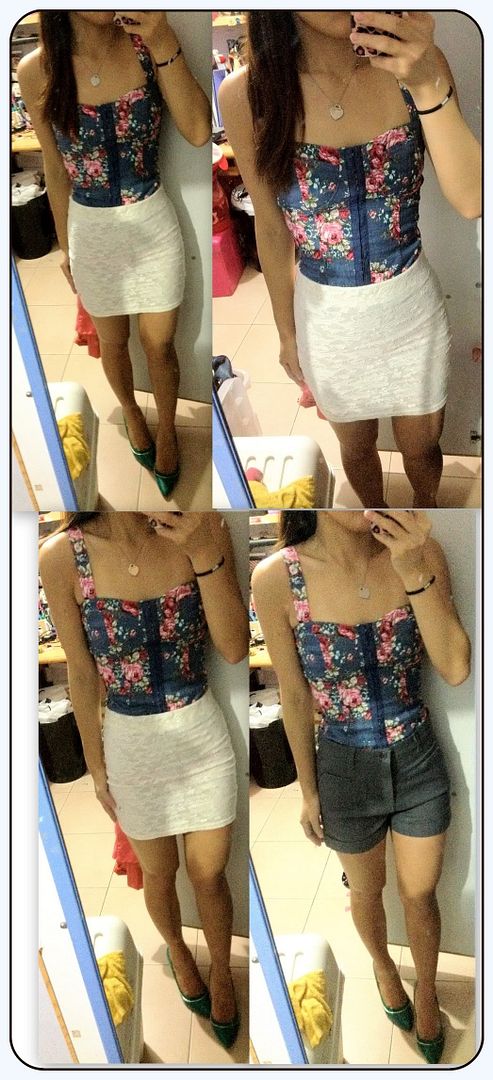 Managed to get this baby thanks to MH for collecting for all of us!
Wanted wash denim for that vintage vibe but I checked out the wrong colour for Fel & I
Nevertheless, I really like the shade and looks very striking and making it extremely easy to match
Above paired with a lace white skirt and I like the contrast of lace and floral denims!
Tried a demin high waist shorts together with the demin bustier and surprisingly, it looks not so cow-girl!
Material is soft and comfty, with a zip at the side.
Looks extremely like the Topshop bustier top, at a friendlier price.
LRH mentioned it looks better fitted and I agree, it fits me perfectly at the waist just that M will be better for the bust and less snug.
Other than that, no complains and I love it!
Review - Little Red Heels Paneled Bustier Top (Tiffany Green)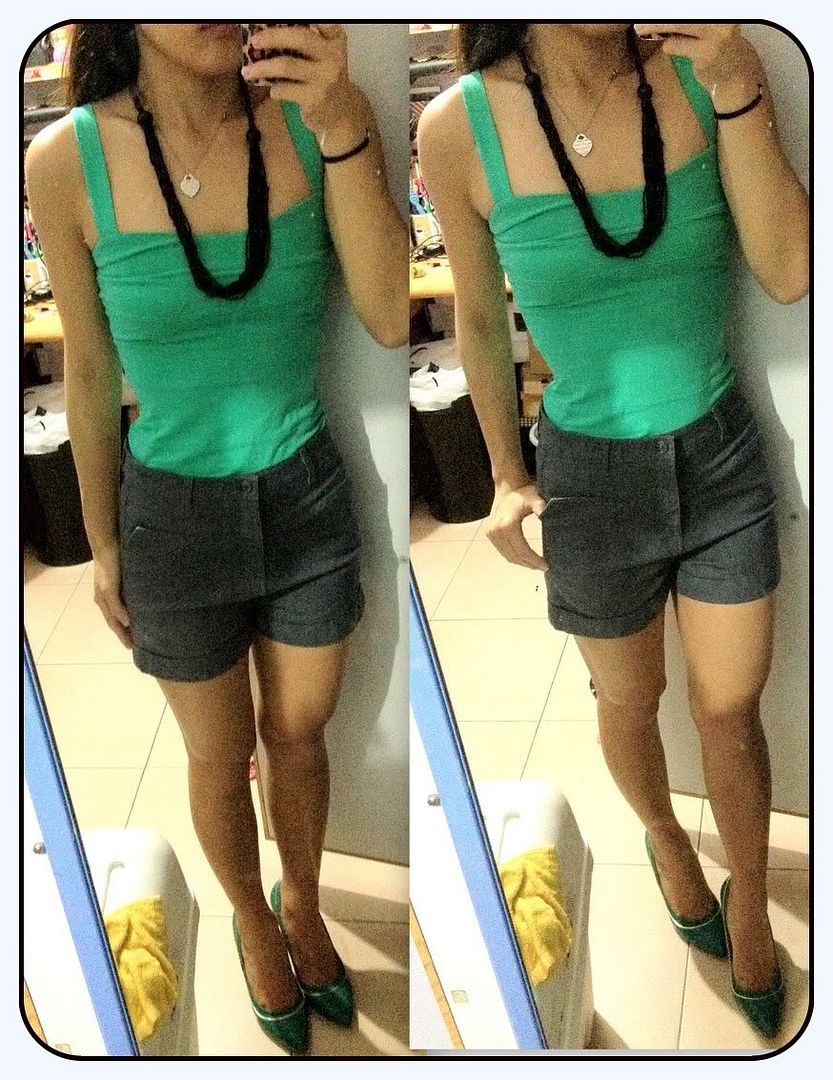 Showcasing my new heels to match the green top haha.
Bought it coz I was looking for a Tiffany green top and it was affordable at $22
Love such basics, fits well and so easy to match!
***