Love this issue of Her World especially because it came with two beautiful scarves!
Could not resist grabbing the black one this time round and I love its bright and attention-seeking colours.
The pastel butterfly piece is nice as well esp for this season.
At $6 for the mag, its really a steal (I'm not doing advertorial :P), so grab it!
Outfit of the day
Wore it to work today with the Her World Scarf over a frilled LBD to make it more colourful, together with a red bag since the scarf has reds on it.
Its mid-week after all!
Quite like how it turned out on the whole teehee.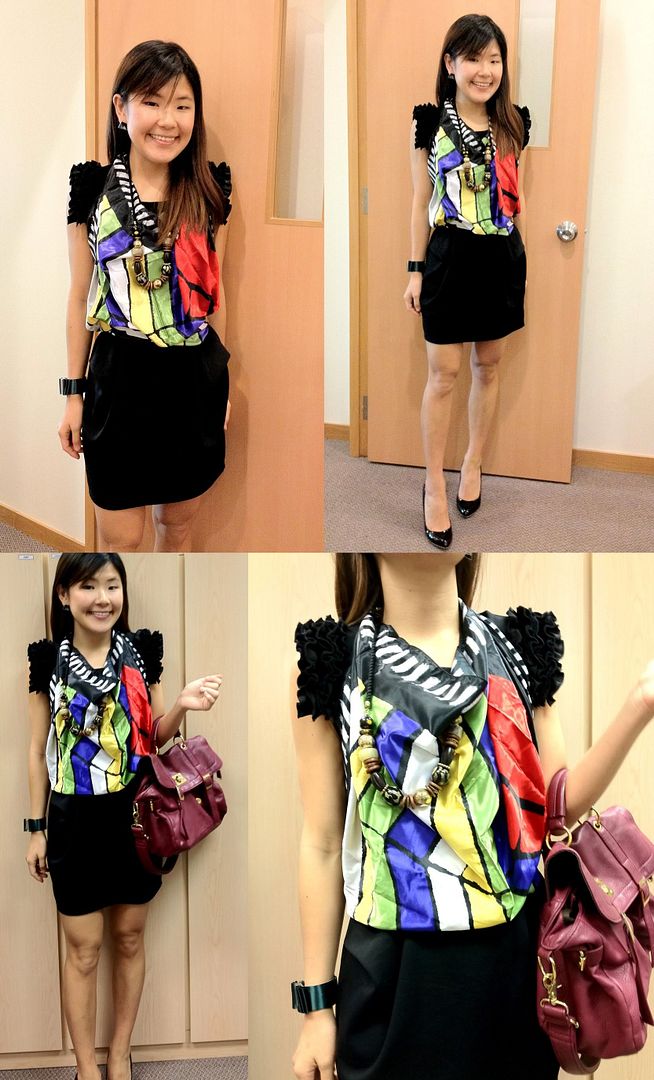 Hongkong dress / Herworld scarf / Diva Necklace / BCBG Watch / Bysi Bag
Can't wait to try out the rest of the styles up next.
This weekend, I will tie in the ribbon way over a plain tank and maxi :)
Here is my fav link on tips how to tie them
Scarves are my fav accessory apart from necklaces.
Its somewhat like the convertible dress, versatile with SO MANY different ways!
I got mine mainly from F21, H&M, New look and Cotton On which are really affordable.
Love the printed ones and how versatile they are, to jazz up a basic top/dress or even romper!
Some of my fav scarves :)
Some outfits with them :)