Massive photojournal ahead! :)

Wore a cobalt dress & I love how that colour brighten up your skin totally, so different from navy :)

LB Dawnson Dress / Mango Cardigan / Melissa Flats / Diva Necklace / CWC bangle / Prada Bag
Pics with the cousins and little Selin is totally like me when I'm young, small eyes and smiling non-stop *grins*
***
Did a catch-up dinner with Tess on Sunday & this time round, we tried new places thanks to her recommendations!
Checking out Books Actually, lovely place for book lovers :)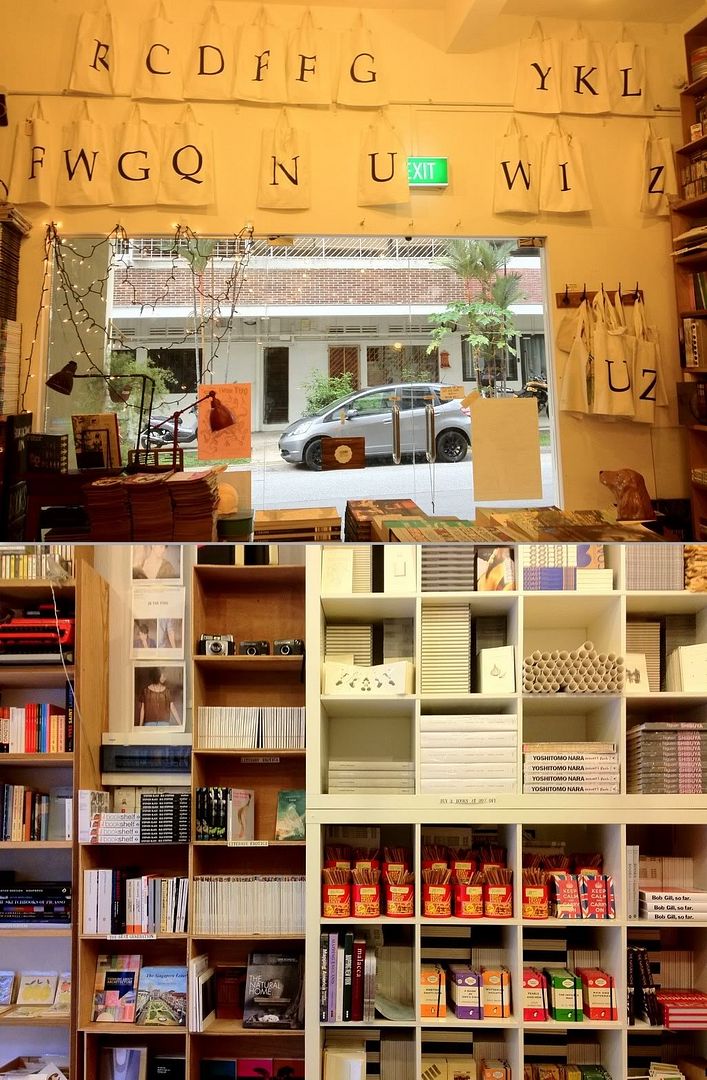 Love the ambience at ODP, its very modern yet with wooden & unique furniture, the whole place looks v cosy. I really like the contrast of the textures :)
19 Yong Siak Street (Yong Siak View)
Singapore 168650
Tel: +65 6221 9307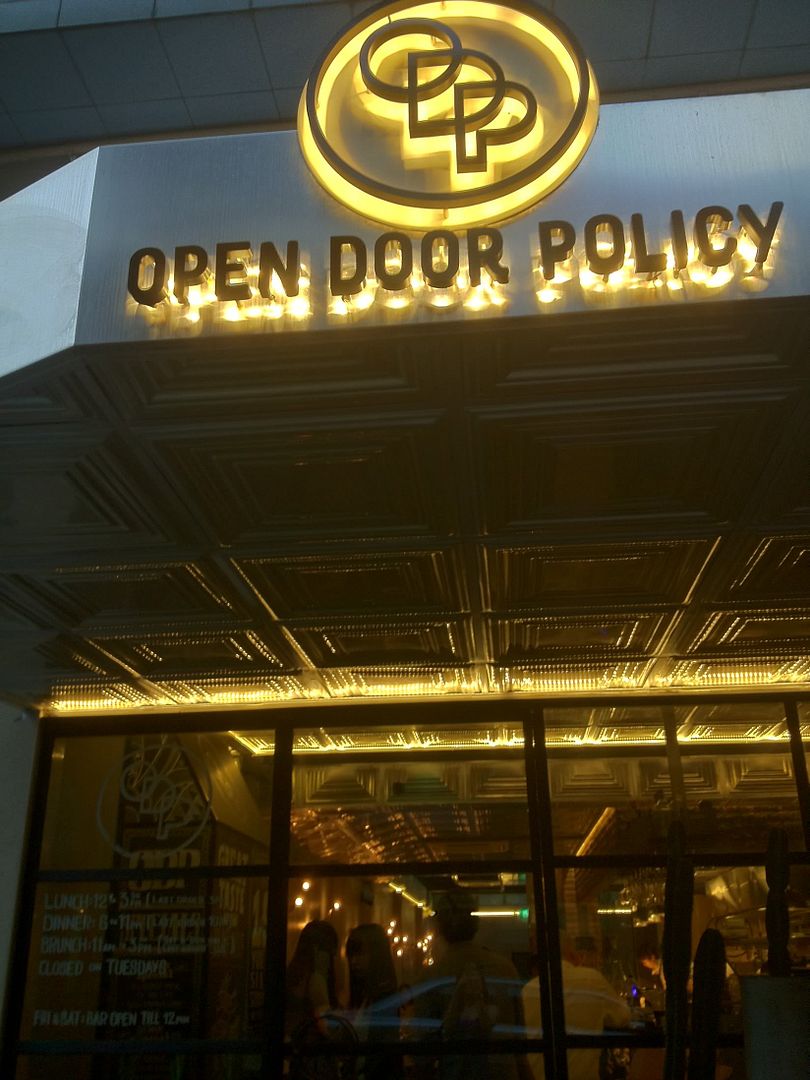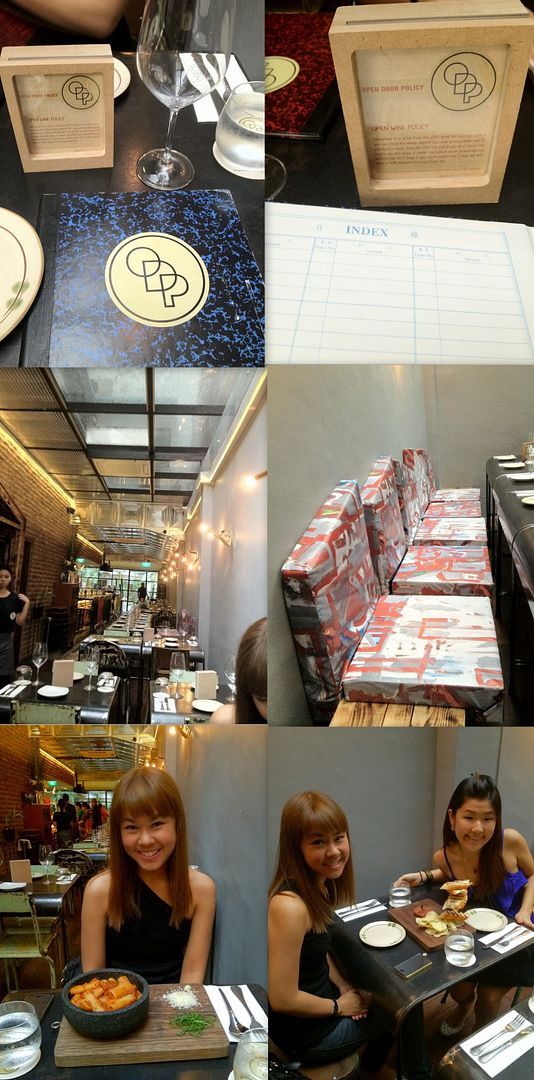 Our starters (steak with chips) & pasta.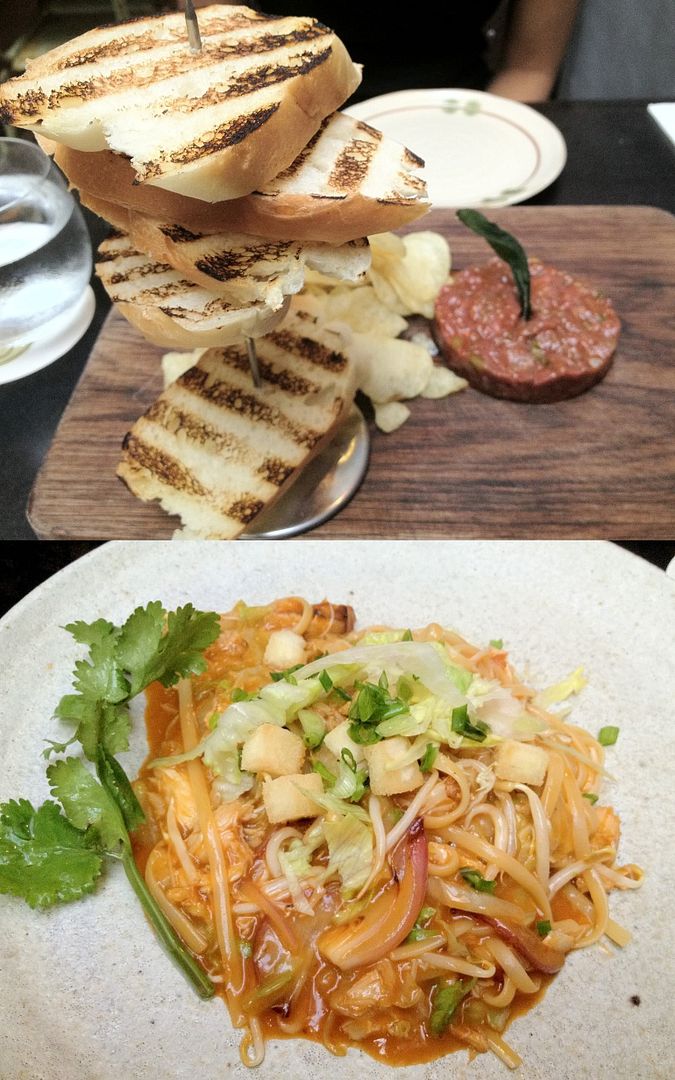 Eng Hoon Street
Tiong Bahru
One of the prettiest cafe ever, with sofa seats and the whole layout is like a house instead of a cafe. Basically you can chill there with group of friends all day long!
Hazelnut cake & earl grey tea :)

Recent outfits!
Finally wore this leather mango dress bought from last year, when I was looking for a LBD for Monday.
Love the leather portion on the upper half and structured cotton on the bottom, so app for work! Wore the Smooch statement necklace to brighten it up as well :)

MNG leather dress / Smooch necklace / Juicy bangle / Newlook heels / Bysi Bag
Met Emmy, MH, Janice & Veron for Bikram!

First time meeting some of them and they feel like old friends :)
Bikram was good and it made me really refreshed as usual, targeting to go at least twice a week now!

With Janice and our nude faces after bathing, she's gorgeous and so slim!
Wore one of my fav tan pants today from New look, love the colour and the cutting is awesome.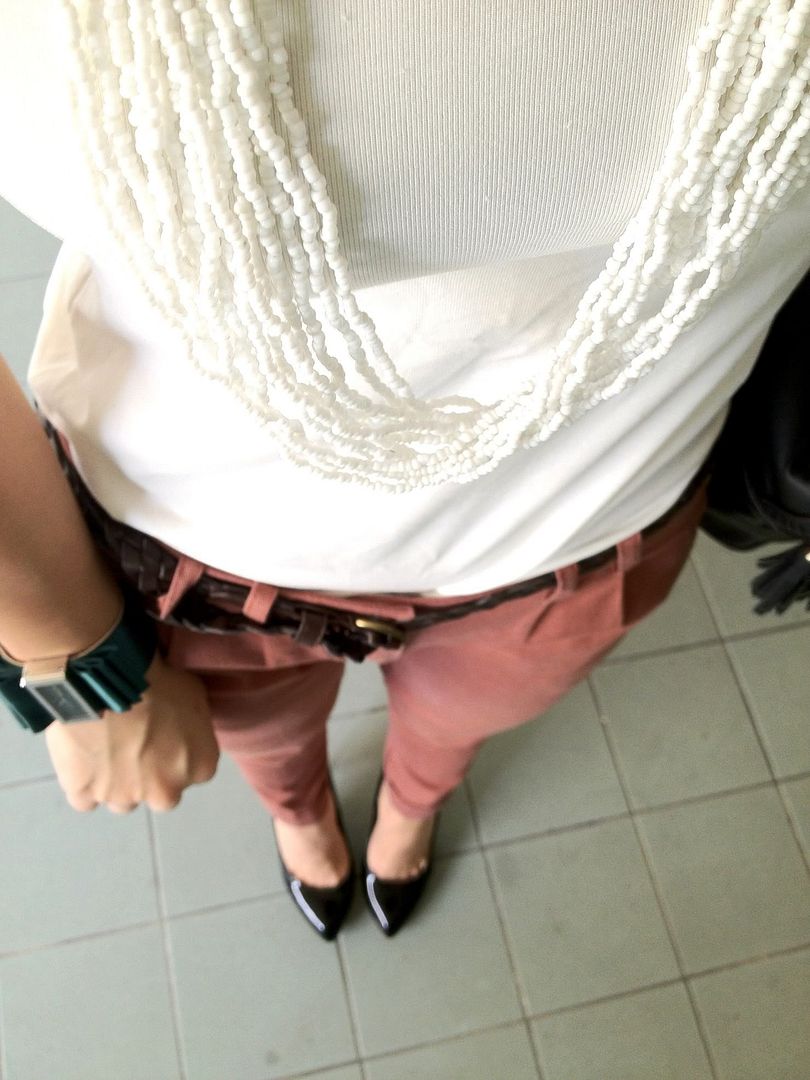 LB Basic Top / Newlook pants / Zara pumps / BCBG Watch / Bali Necklace/ F New Earrings
So loving how bling the earrings are, that I could not resisting camwhoring with them heh.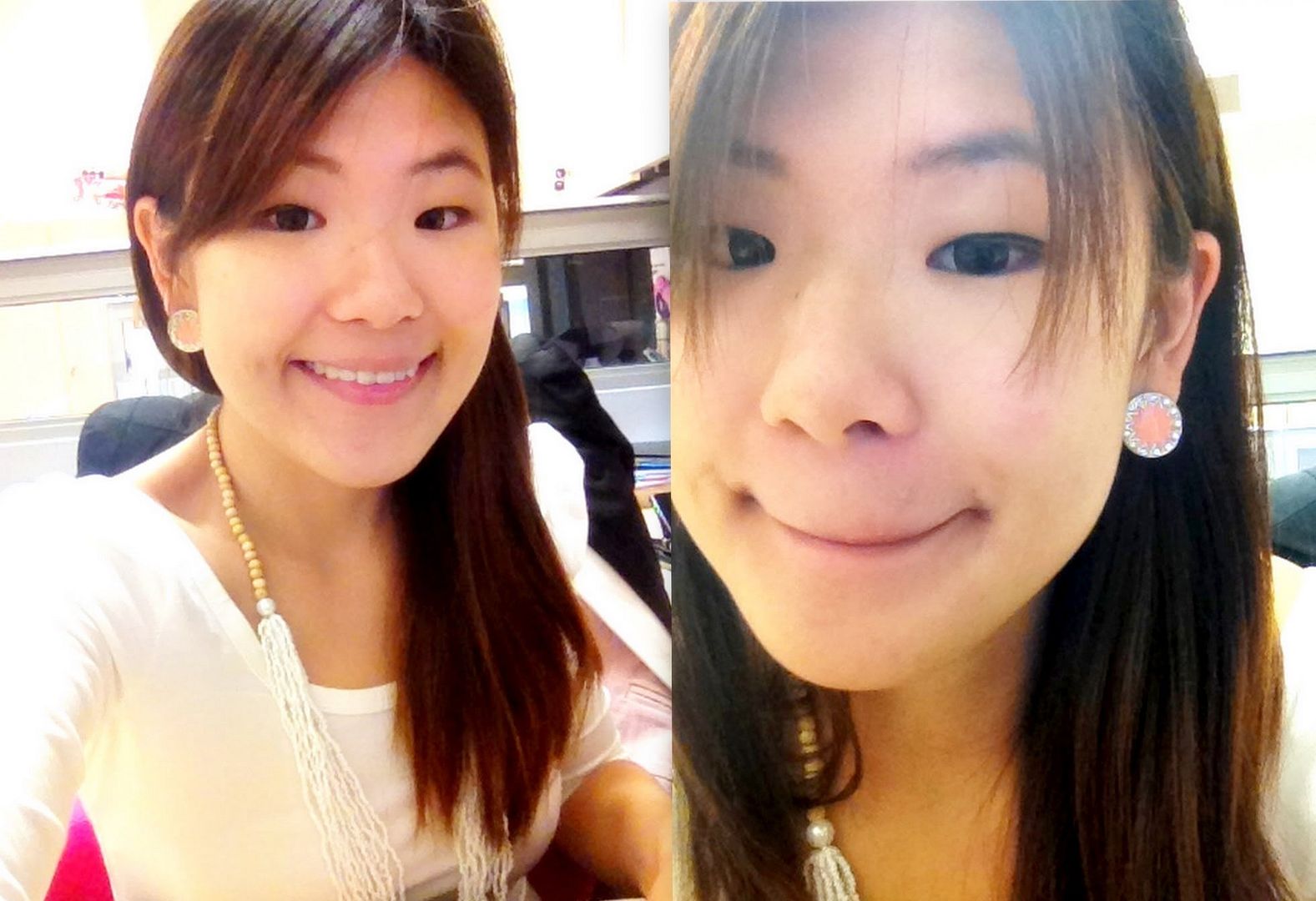 Trying to utilize my jeans more so I have quite alot bought during school days, mainly skinnies. My favs so far are still from Uniqlo (above pair), River Island (best skinnies ever) and Mango. So comfty and flattering, but somehow I rarely wear them due to the weather, sticking to either shorts or dresses sigh. Paired with a F21 floral cami & Dorothy Perkin clutch.
Tried the Her World scarf with a MNG ribbon basic & The Closer Lover 8 button skirt, really like the combi!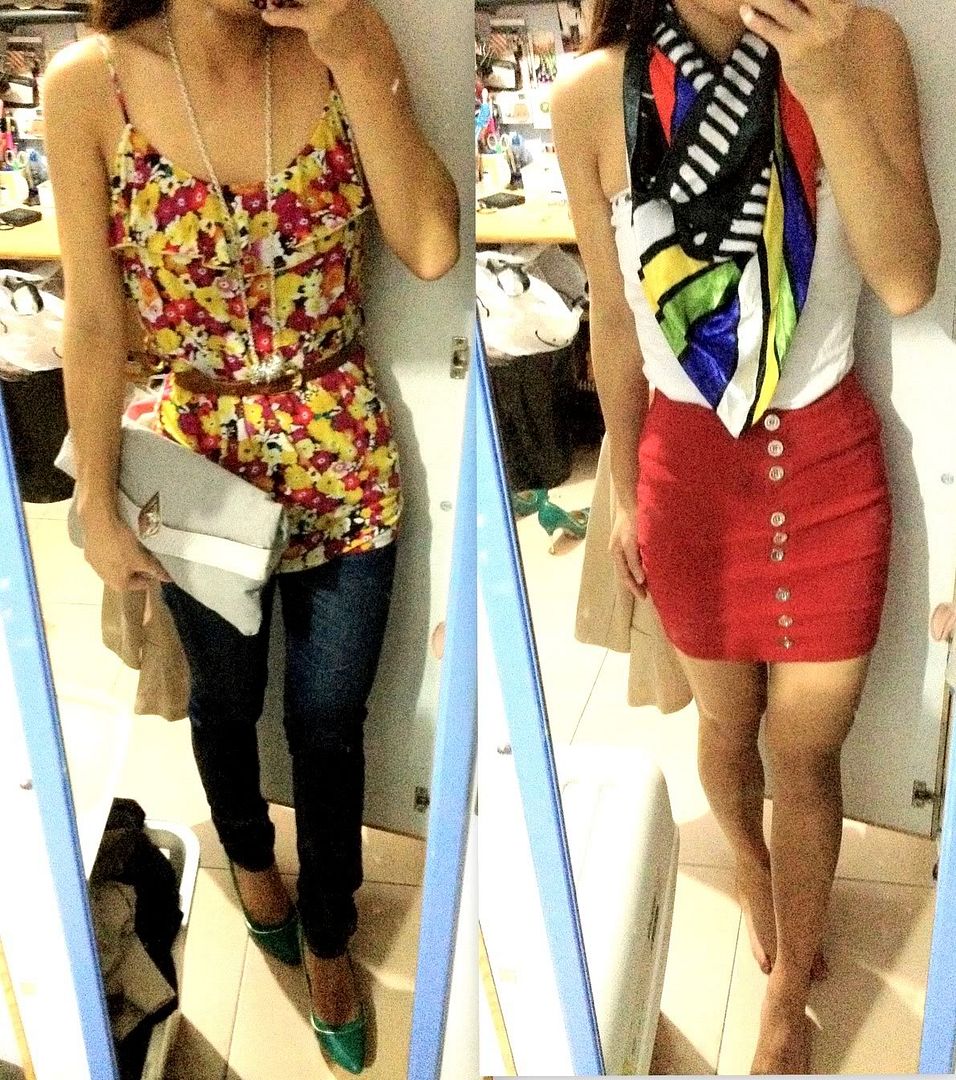 One of my fav pleated tube dress from Bysi, love the colours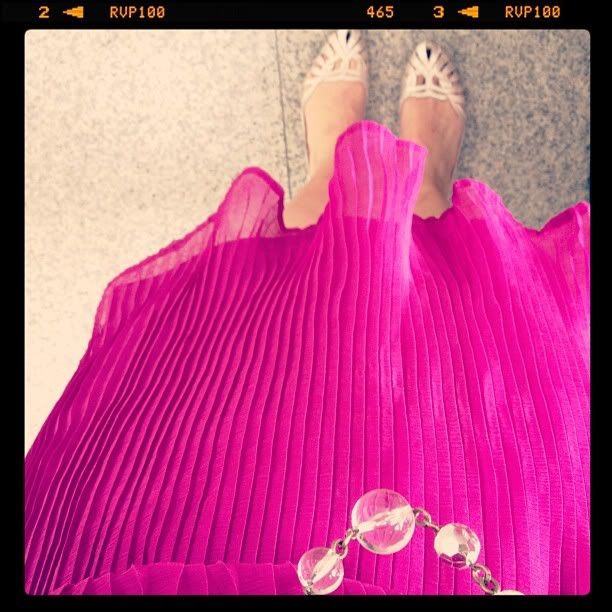 Again, so loving this LRH denim bustier and its so easy to match.
Pairing it with a LRH Plait Buckle Pleat Skirt (Buttercup) and they go well together!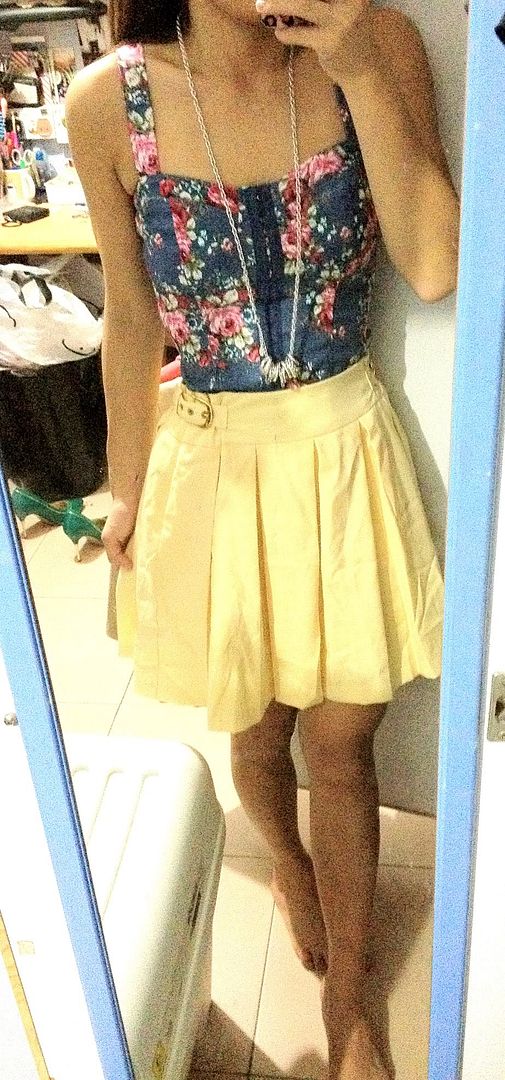 For the skirt, S will fit me better so I'm letting this baby go.
LRH Plait Buckle Pleat Skirt (Buttercup) M
Brand New
Size M (Waist - 13.5")
$20 only
Ending with the post with a review,
Review - MGG Tee Time Top (Lilac)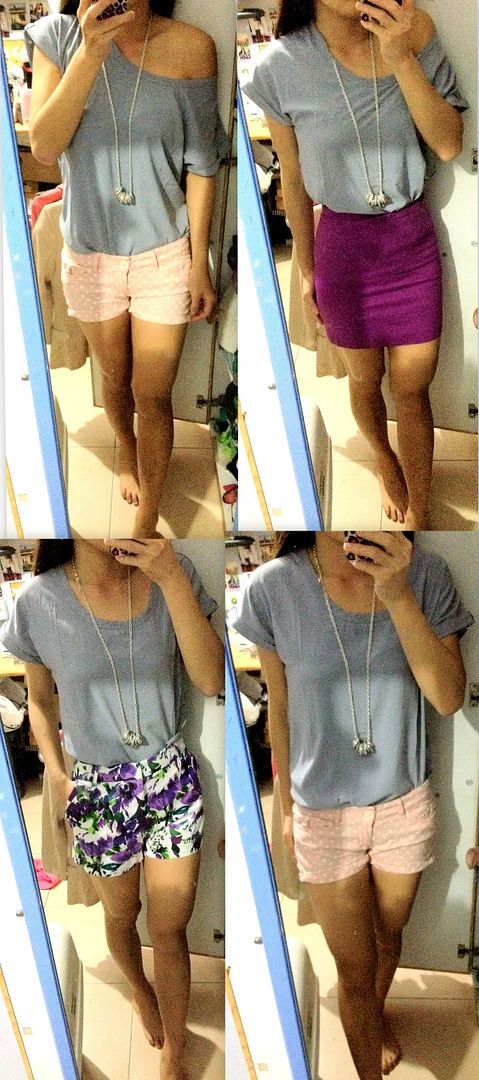 Collected this from MH yest and I'm so loving it!
Its worth it for its price though its a basic, due to its comfty lining (which tee has lining, barely none!), curved hem, loose fit design and cuffed sleeve details. In fact, its so cooling and easy to match! :)
Got lilac as LH looks super fab in hers and I wanted to try this shade out instead of white/black.
Was rushing to sleep, so I paired it with shorts and skirts hastily. It can be worn off shoulder as well. Would love to try it with other skirts, jeans and maxi skirts as well, with statement necklaces or scarves!
Basics will never go out of style :)
Shall end adruptly now, have a great week guys! :)