I love fashion, because its a form of self-expression & reflects your mood :)
Though I tend to stick to a certain style for work (shift dresses with high heels), I quite like to change it now and then, to incorporate in more refreshing combis!
Takes effort esp in the morning since I hardly plan outfits but I'm trying to be hardworking!
Wore this new dress from Bysi to work.
Was kinda love at first sight coz I like grecian dresses and the combi of white-gold especially. I like how white it is and simple, with just gold details at the front :)
Paired with green and black accessories to keep it simple.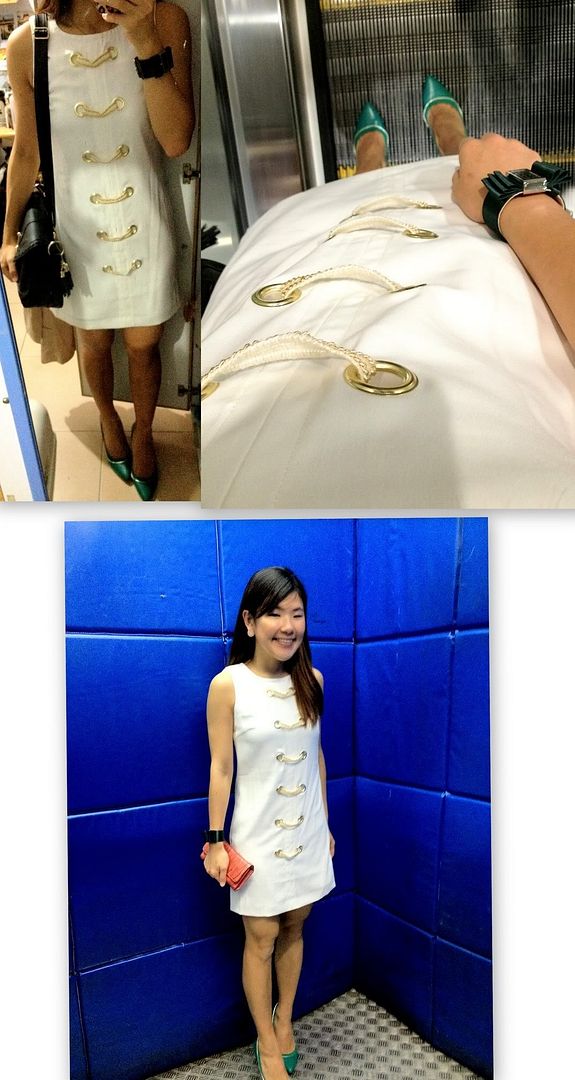 Bysi white Dress / BCBG Watch / Forever New Heels
Was inspired to wear my salmon pink pants which have been in my wardrobe for a while. Worn it before on a weekend to gym with a white spag casually, so I finally tried wearing it to work today.
To keep the pink pants less loud and bimbotic, I tried to tone down with dark black hues and colourblock heels. Love how it turned out in the end, and the fit of the pants. It was not tight, slightly loose but the flattering was still cutting. The salmon pink colour is so spring right now!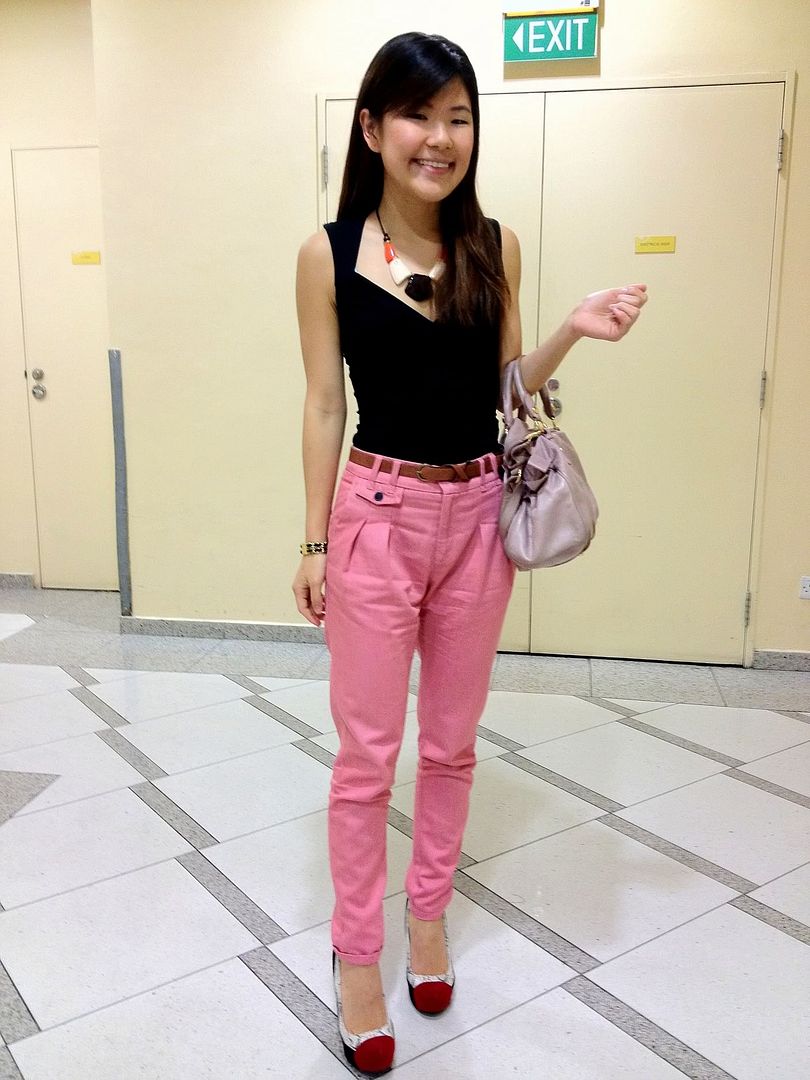 Mango basic / Zara salmon pants / Diva necklace / Gojane heels / Miumiu bag
With the colleagues for Tiff's farewell @ Swensens, gonna miss her to bits!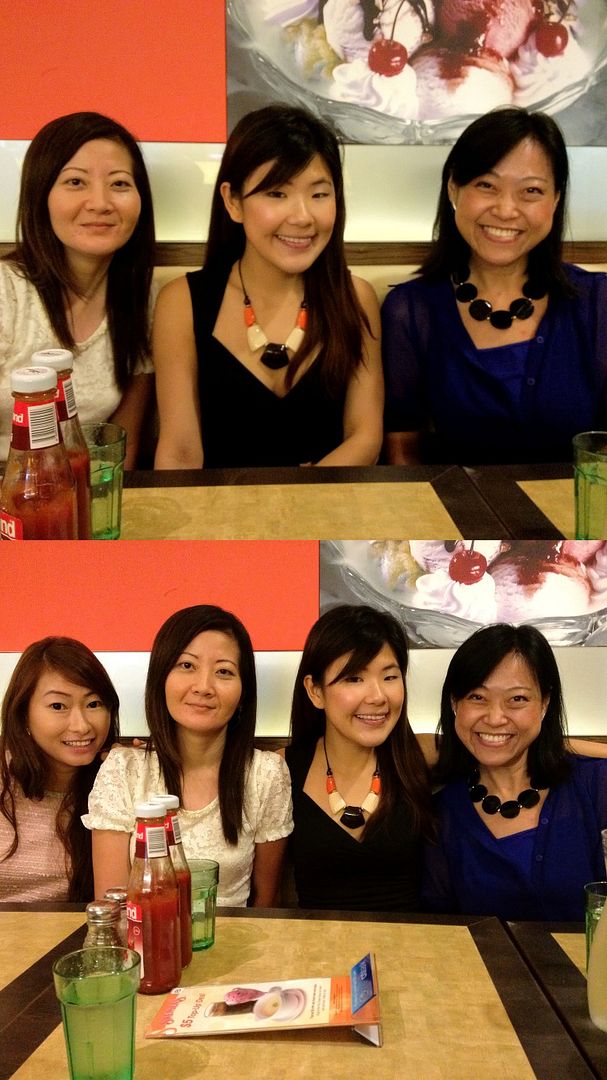 Was extremely excited that day to meet the babes for dinner, can't wait for more shopaholics to join us next time!!
It was quite a crowd with 6 of us and we had Seoul Yummy to satisfy our korea & anti-
capsicum
craving.
Pre-dinner shots with the colourful balloons for dear Val & MH!! :D
Then came the yummy food for 4 pax, but 6 of us had it! :)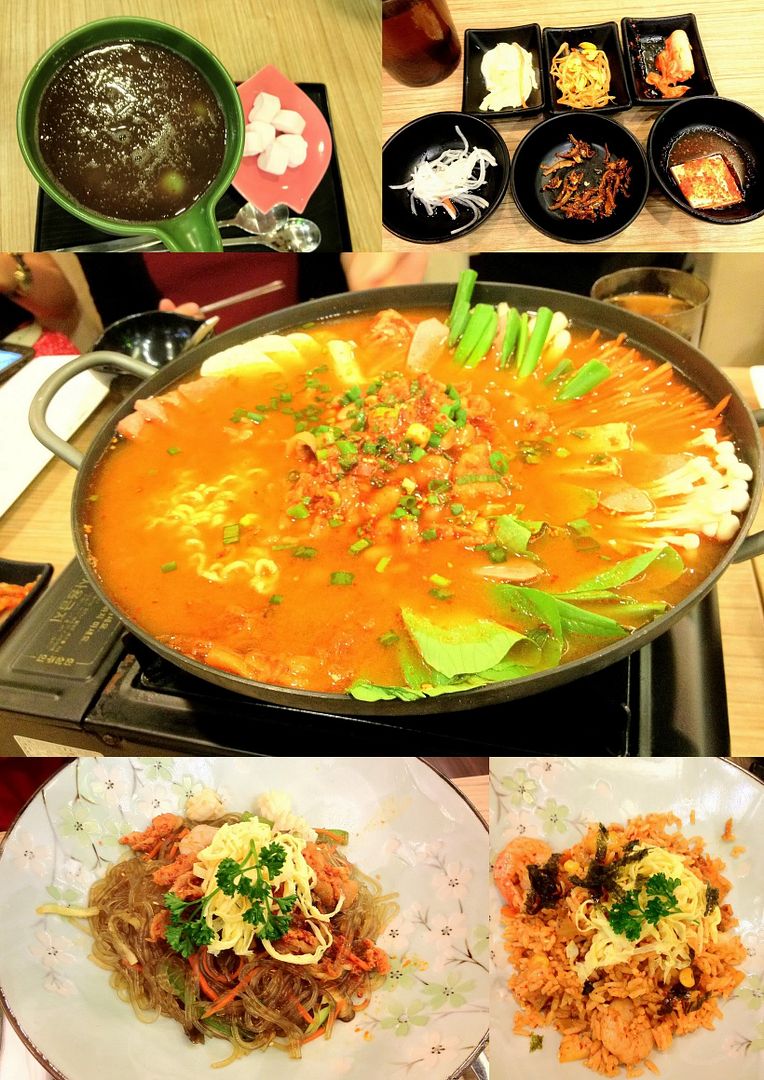 Pretty babes!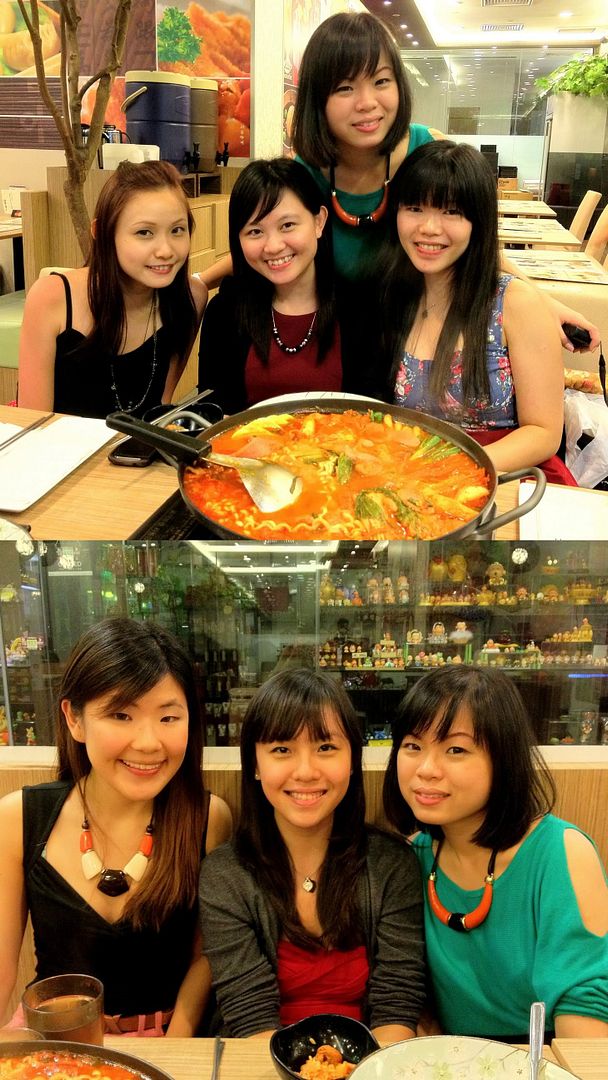 Love this Group pic - colourblock theme, mostly black/red/pink! :D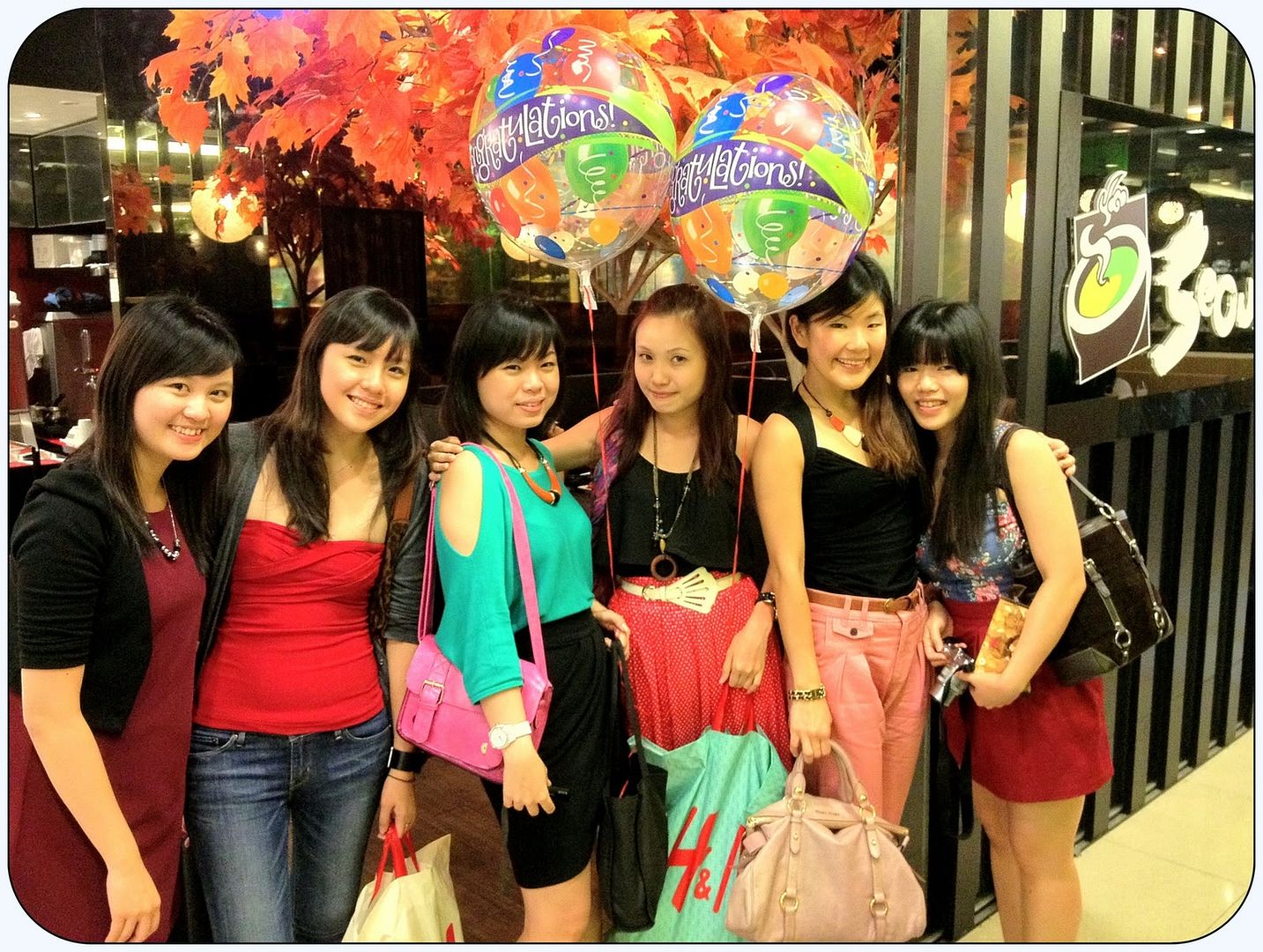 The balloon girls led the way to Udders and decorated the board haha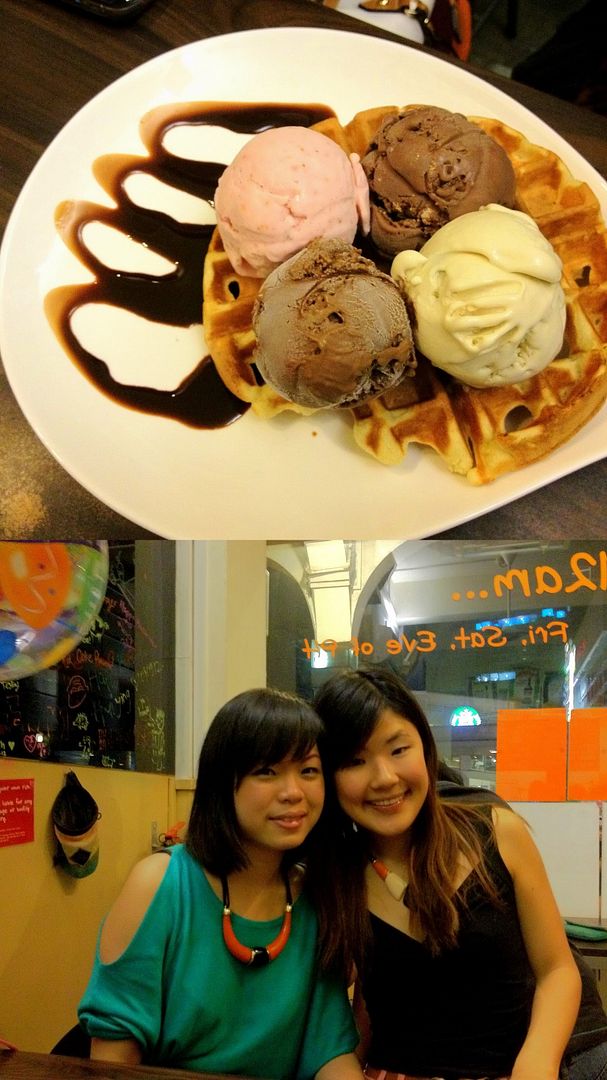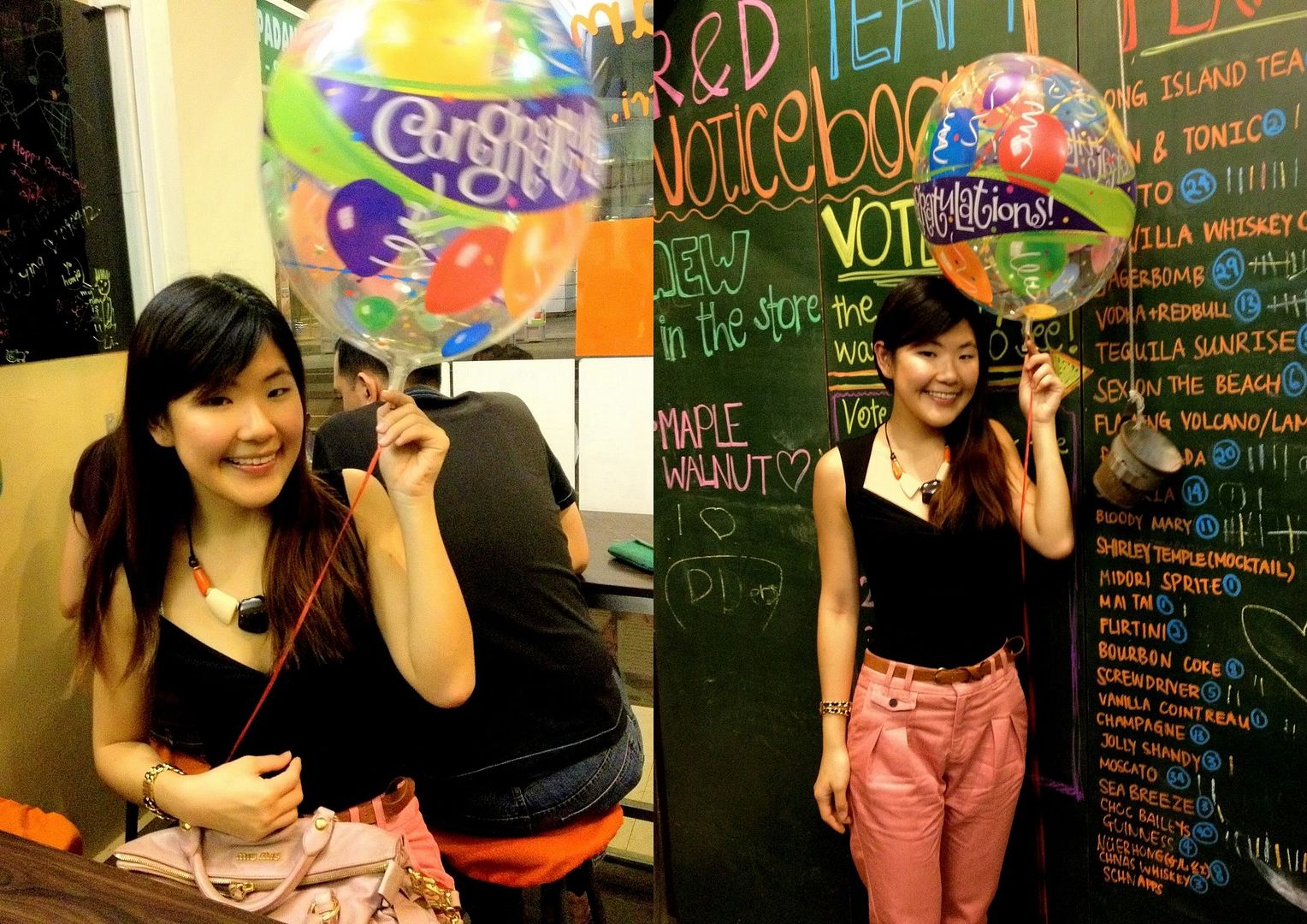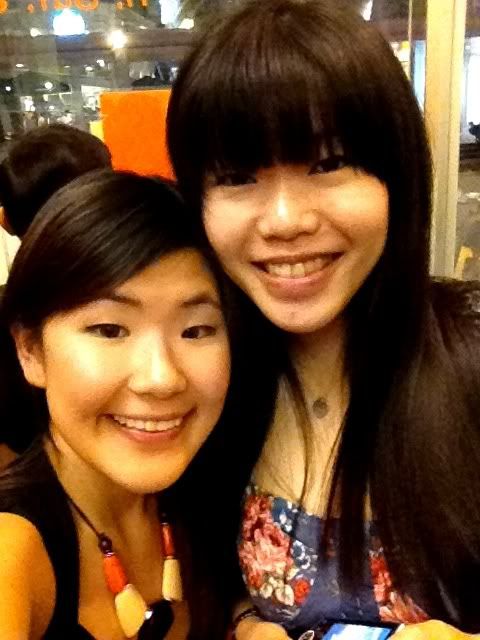 Such a fun evening, more please!
Review - Megagamie Highstreet Asymmetrical Slip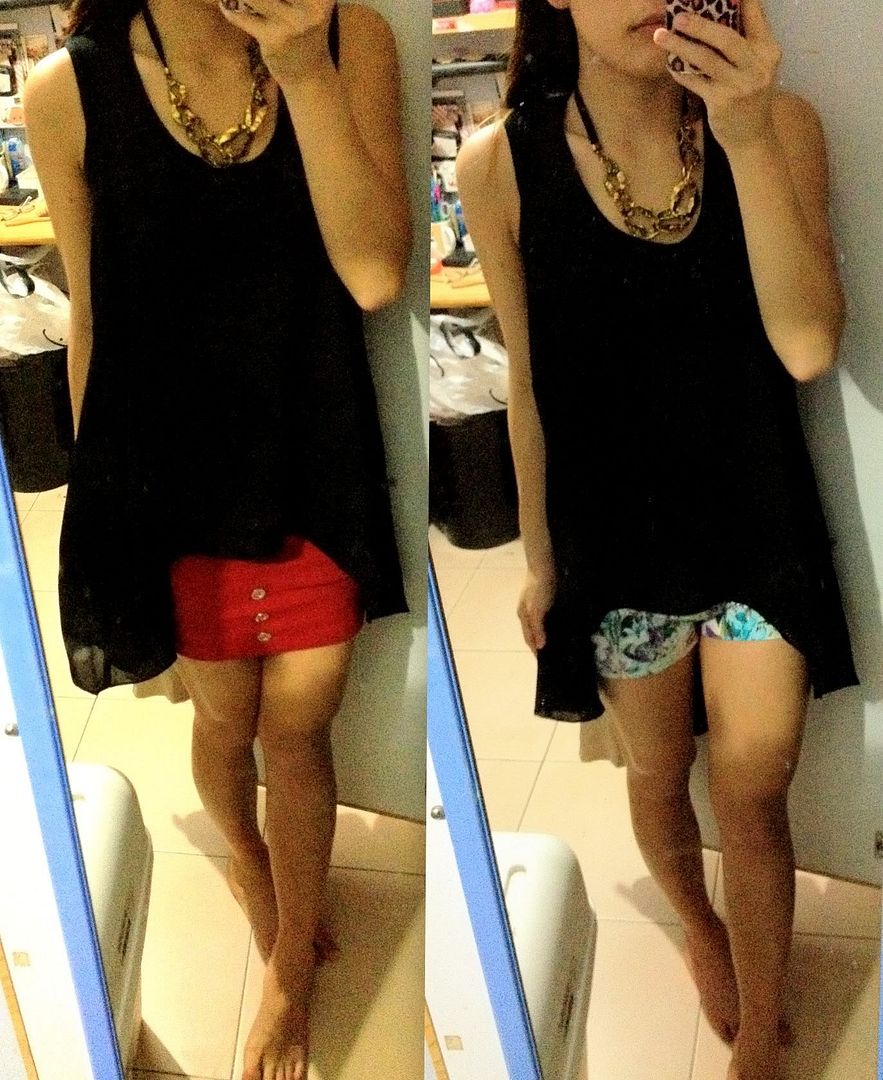 Just got this in the mail so here's a quick review!
The highlight of the top will be the asymmetrical hem and how it sashay when you walk, feeling so feminine! I got black because its the easiest colour to match with any bottom, and the details of the top stand out so not much accessories are needed, except for a statement necklace.
Sheer and meant to be a slip, so a top inside is required. Match it with shorts and skirt to test the effect and it looks good! Does not require a belt, I tried it with it and spoil the flowy effect.
Material is quite normal actually ,thought it will be something better but I guess the design stands out by itself. Not really my style so I'm letting this go!
$28.50 mailed
Mail me at rainbowbangles@gmail.com
Can't wait for a new hairdo next week, still thinking if I should perm it like the past or grow it shorter hmm. I like curls but am too lazy to maintain it, so perhaps shoulder length is a consideration. decisions decisions.
perm or short?!