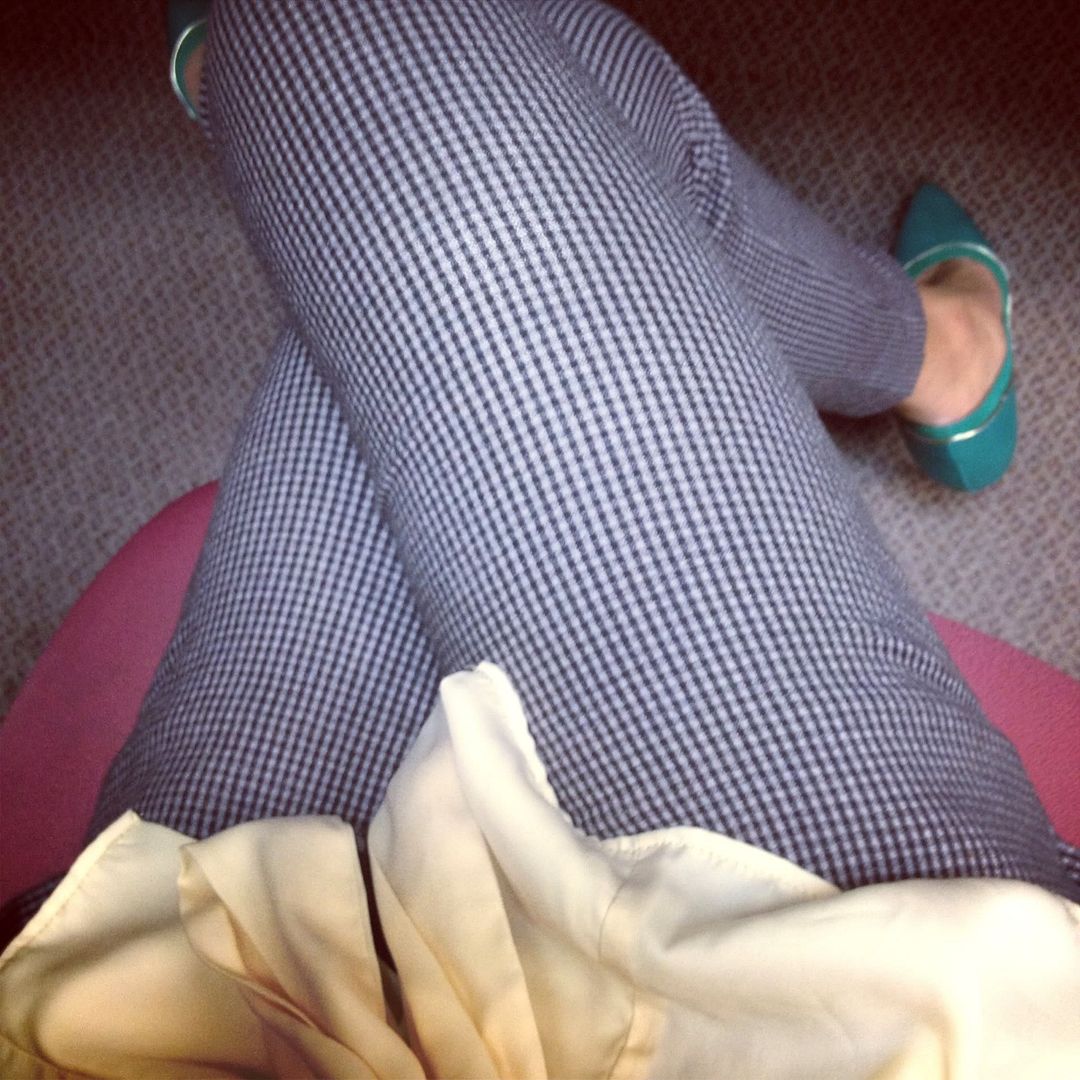 #Project Shoes - With my Forever New green pointies heels today. Love how they jazz up the whole outfit with the yellow necklace and kinda compliment my checkered pants. Paired with a slouchy comfty shirt from HVV with cuff tabs on shoulders. Pants are super comfty!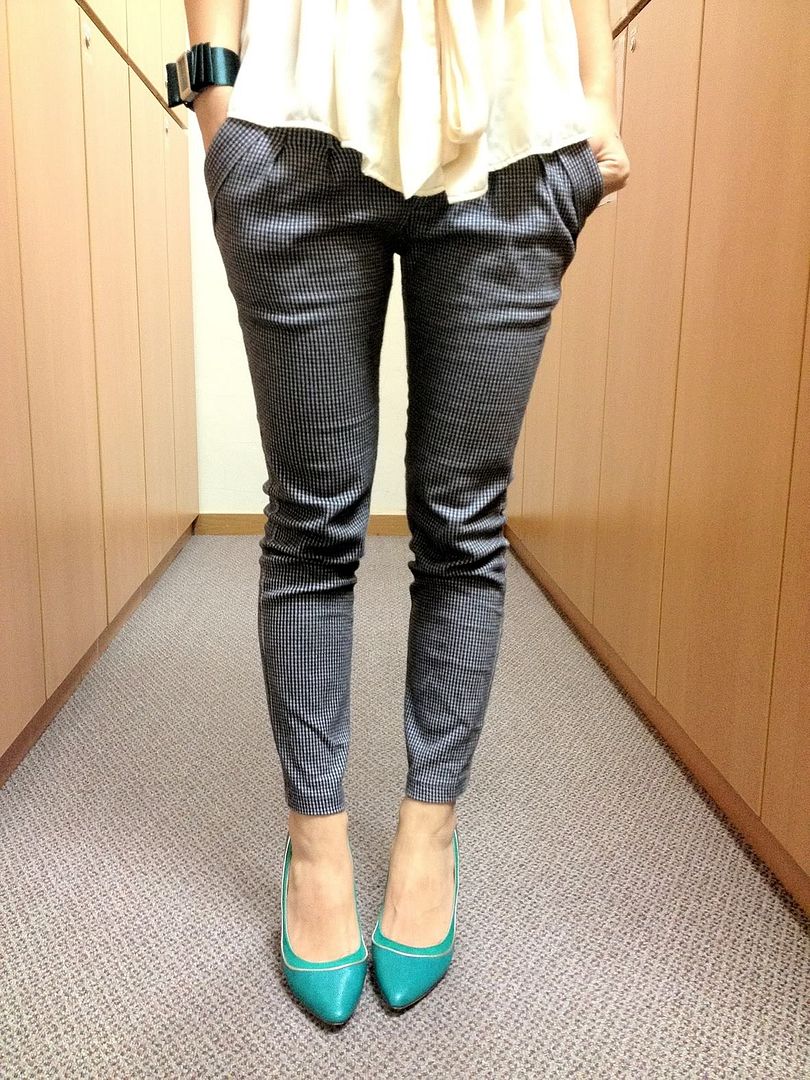 Top & Pants - HVV, Forever New heels, Pull & Bear necklace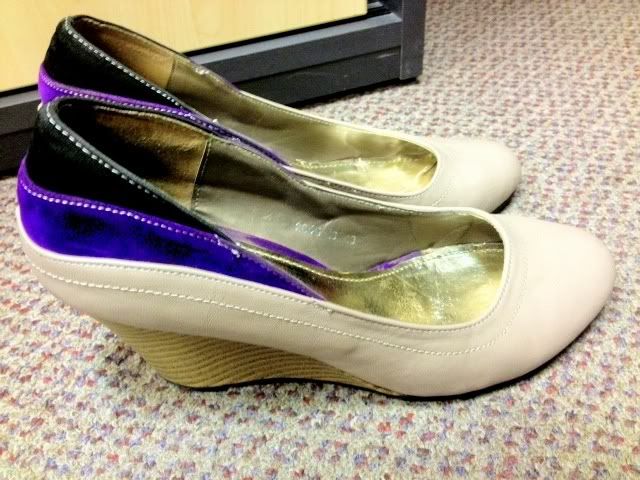 #Project Shoes
- One of my oldest pair of
nude wedges from Substance.
Love the colourblock and its mad

comfy

of about 3".
In my favourite nude & monochrome basics to complement the nude heels, with lycra over knit material.
Paired with the new SMooch mayan necklace to make it less plain.
SMooch mayan necklace / Zara basic / LB knit skirt/ ASOS brown watch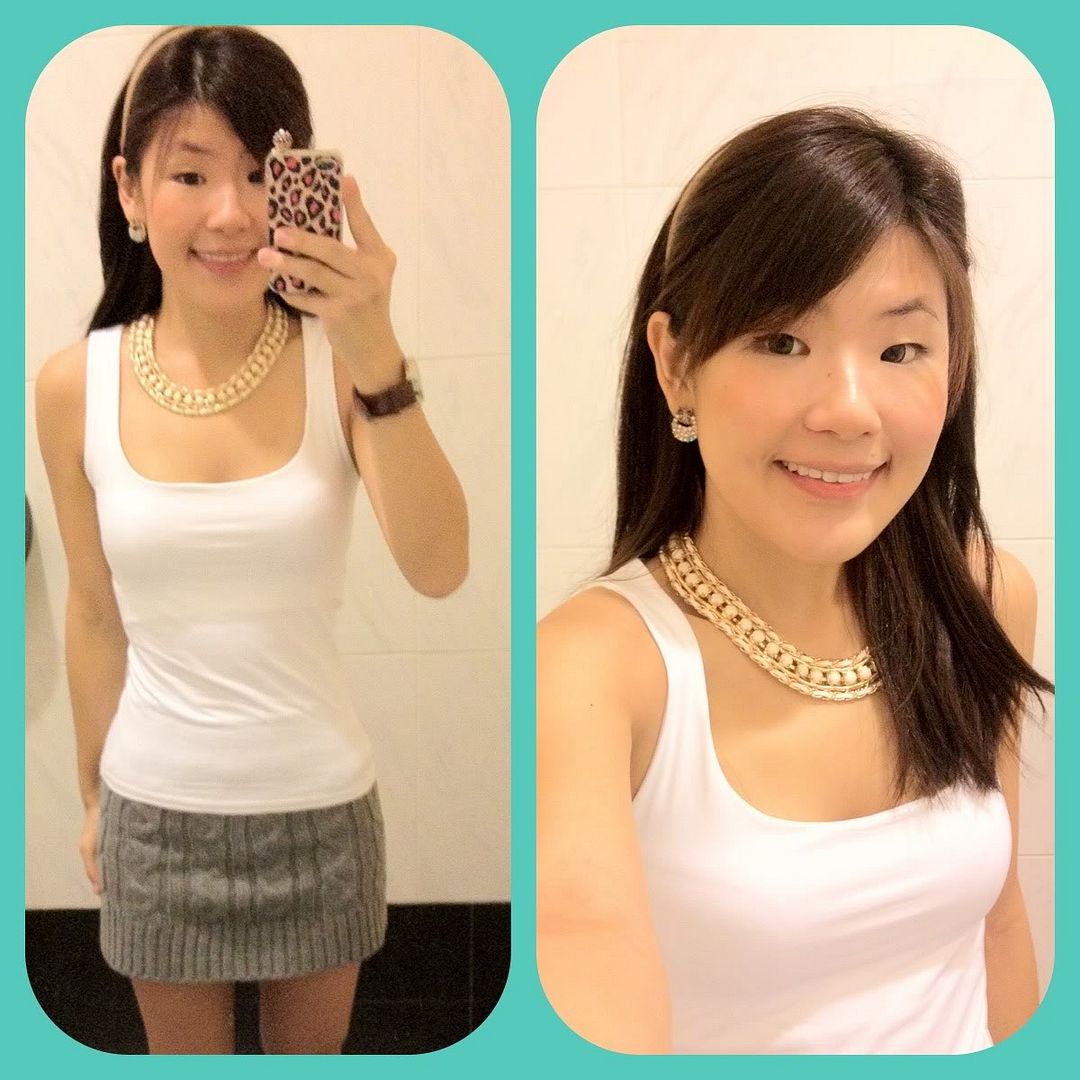 PS/ Helping a blog reader to sell this BNWT ASOS Navy shorts (8) that I have reviewed previously at $28 shipped, email her at rachel_tansj@hotmail.com if keen. Thanks!