If I really have to name something that I dislike, its people with
self-
inflicted
emo-ness 24/7 or people who
mellow
in self-pity.
Not referring to anyone, but this is a really strong stand I am taking all along and I have to get this off my chest.
I do get emo at times but I vent it on other things like sports and get out of it after awhile.
The world will not stop just because you think your life sucks.
Issn't it tiring complaining daily or gets emo daily?!
Even if you don't, people around would get really tired of seeing you tired.
My point is that, everyone has a choice in doing something.
I always believe that nothing is out of no choice, unless someone pulls a dagger to your neck.
You chose your job, so if you hate it,

leave it and do something!
If you hate your partner, either change him or leave him.
Do not force yourself to marry him or be together.
If you hate the way you look, then do something about it.
If you do not like this friend, then don't add him/her on facebook. Noone forces you to click it.
No offence, but I always believe that we control what we do and our own fates.
Its really okay to complain, but doing the same thing about the same issue daily can really be quite energy sapping issnt it?
And self-

fulfilling

prophecy - if you think your life sucks, the negative thought, actions and energy will make your life even more miserable even if it does not suck to start with

. Its a never ending cycle and it is not a happy one.
We are all humans & noone will be totally with satisfied with what they have, but being human we can be pro-active to change things or even change our perspective in life.
Noone will help you if you are not willing to help yourself.
My principle in life, do not do things that you don't like and in everything, you have a choice.
If you are unwilling to do anything about it, then its your choice and you live to take whatever decision you make. So don't complain and say you are forced to.
The day when I hate something I am doing, I will stop it immediately.
Life is too short to force yourself too much really!
And always remember, someone is worse-off than you and please count your blessings.
Its not cool to be emo all the time really. Constant pessimism can really be a turn-off.
Above is just my personal opinion :)
Project Shoes #4
Bought both the bag and shoes from HK 2 years ago, but I never really used them. Dug them out and was amazed at how good condition they were in. It was love at first sight for the shoes because of its leather material, how white it is and the chanel-ish flower in front. Very classy and statement piece I thought. The bag was made of leather with studs, quite YSL and very spacious. Bought both at $50+ each and its quite worth every cent!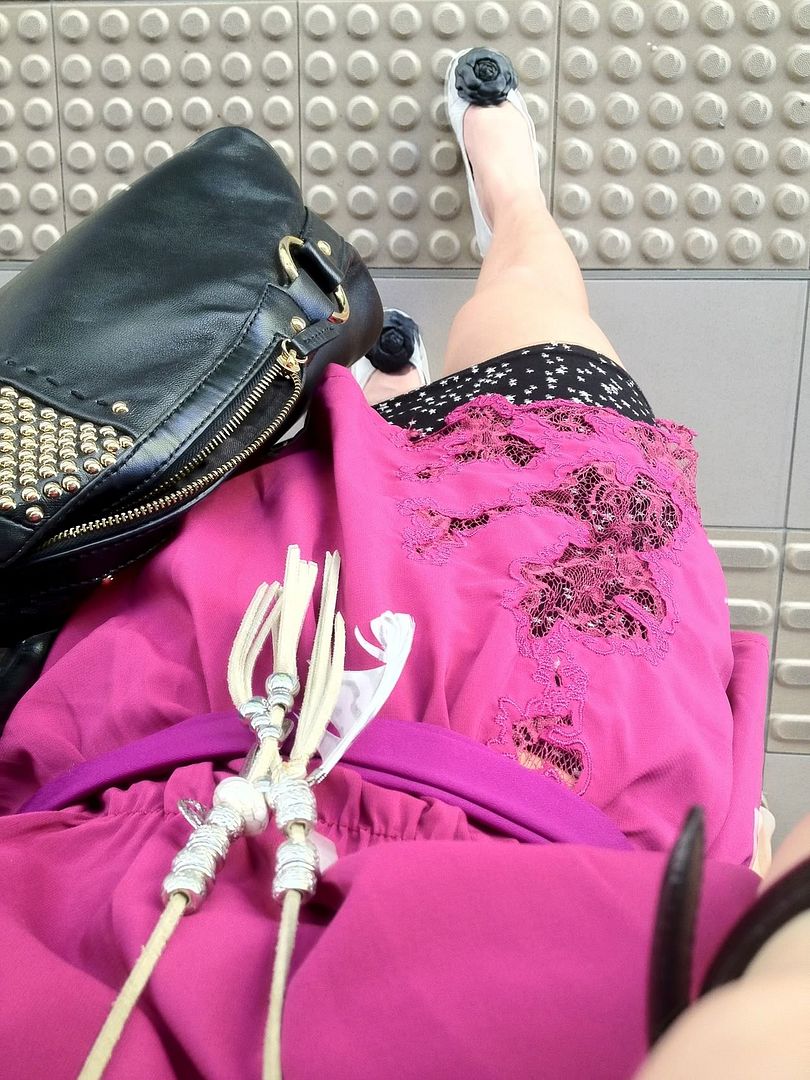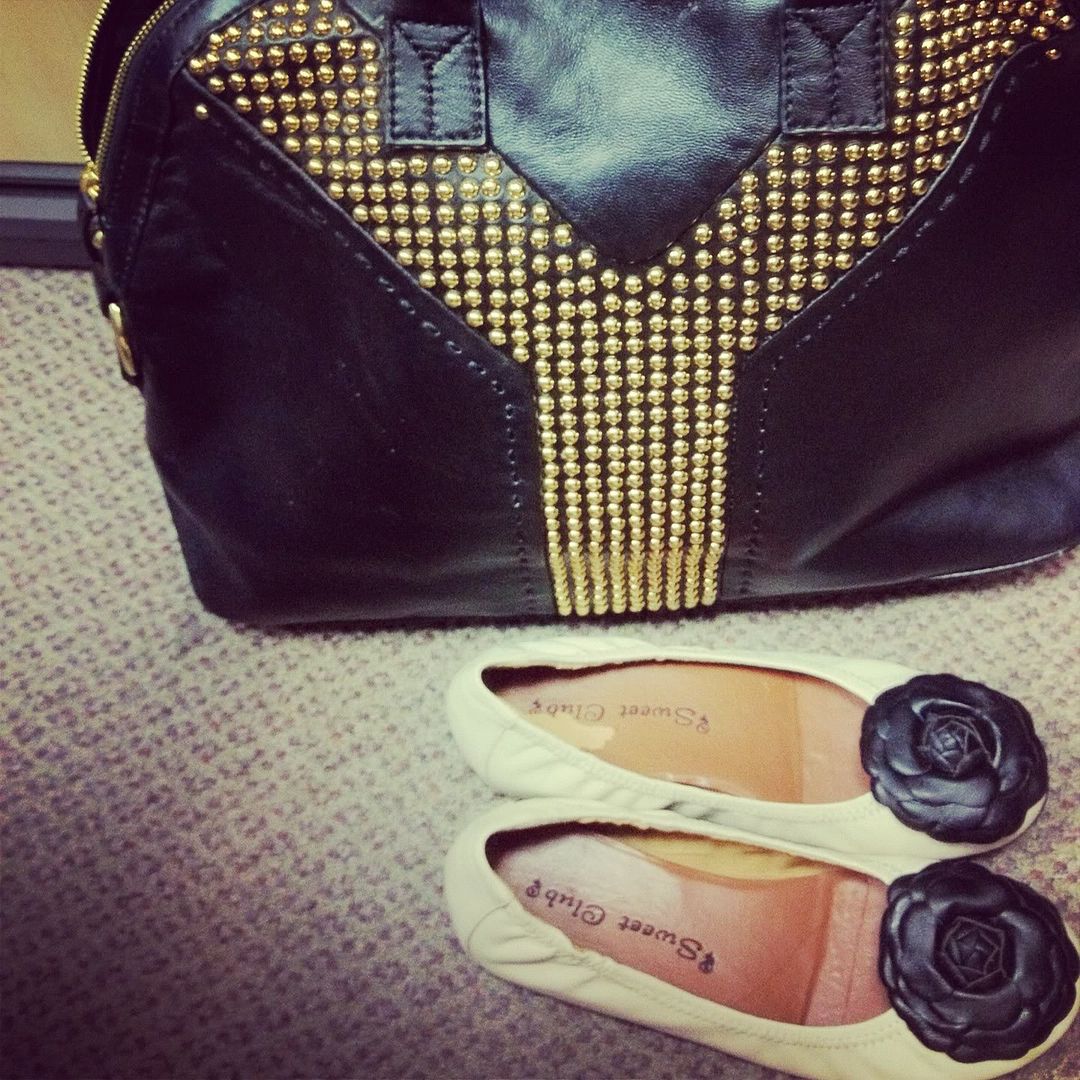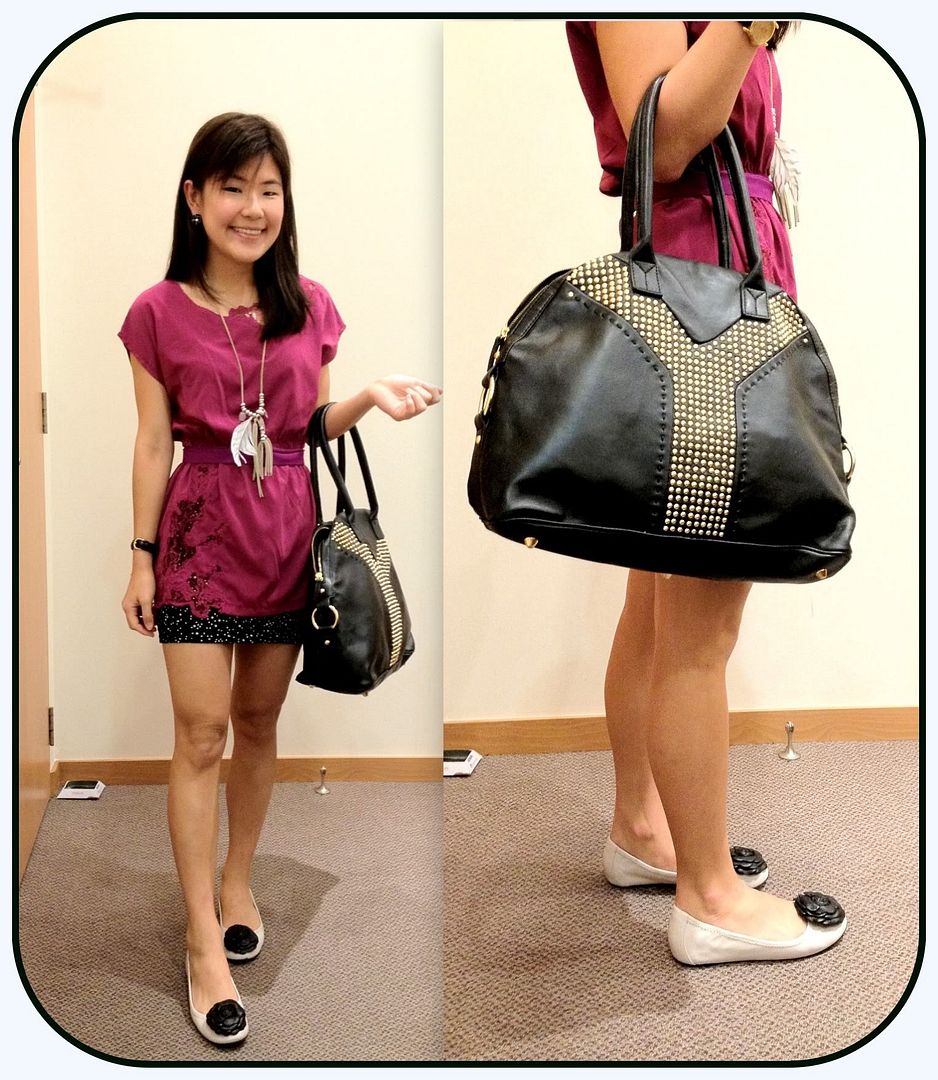 Bag & Shoes - HK / TVD top / H&M Starry Skirt / Casio Watch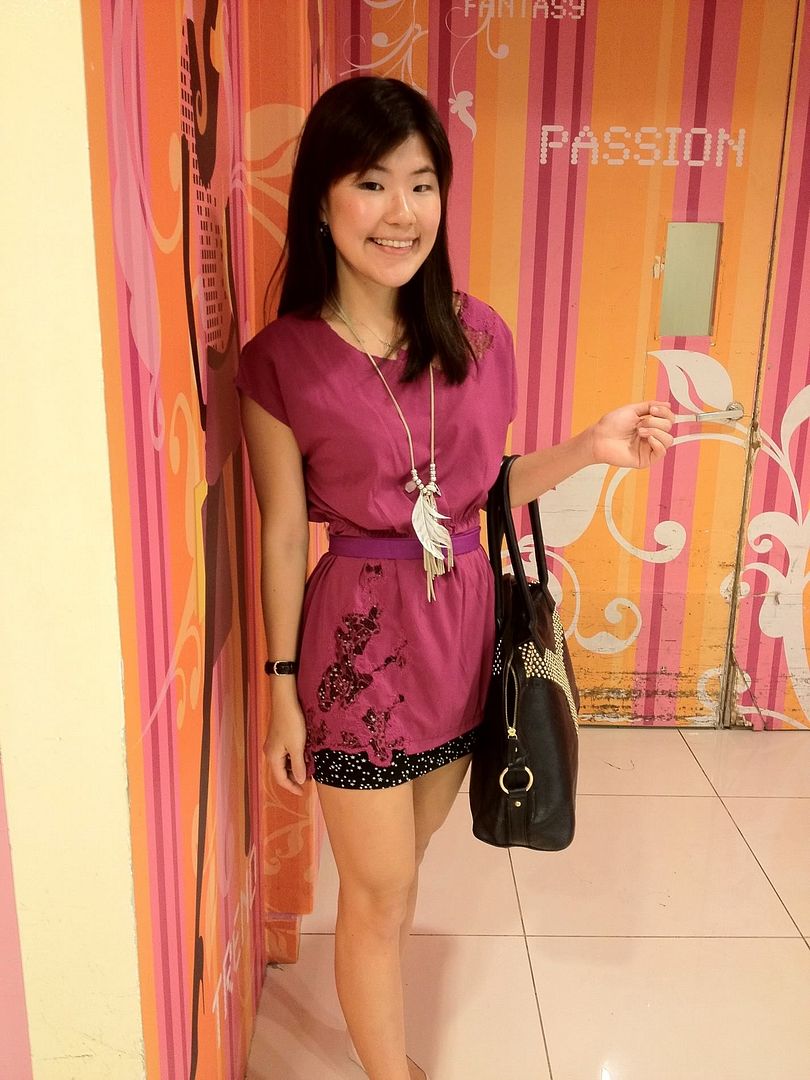 A very slack weekend outfit, pairing pastels with florals for gym!:)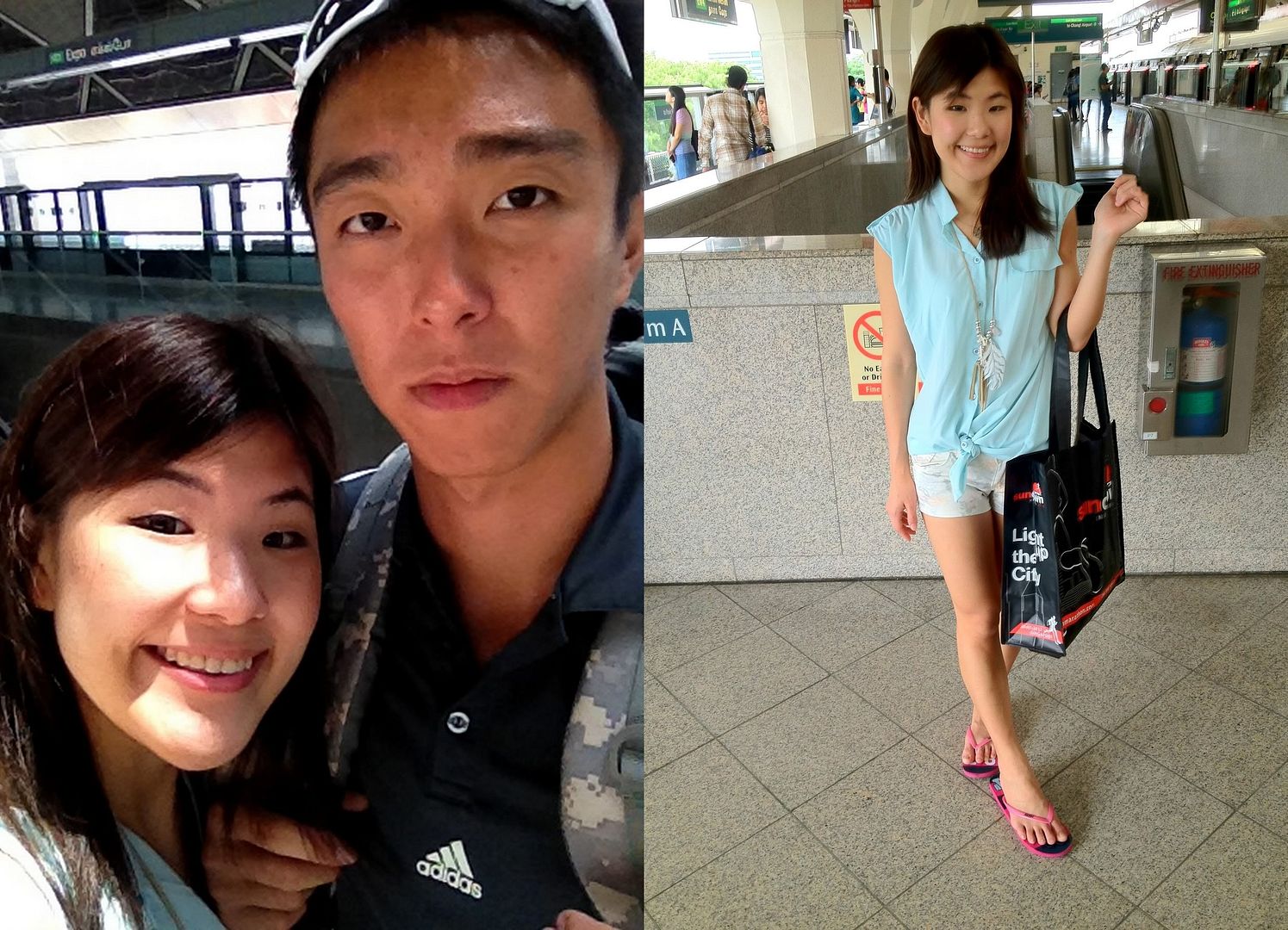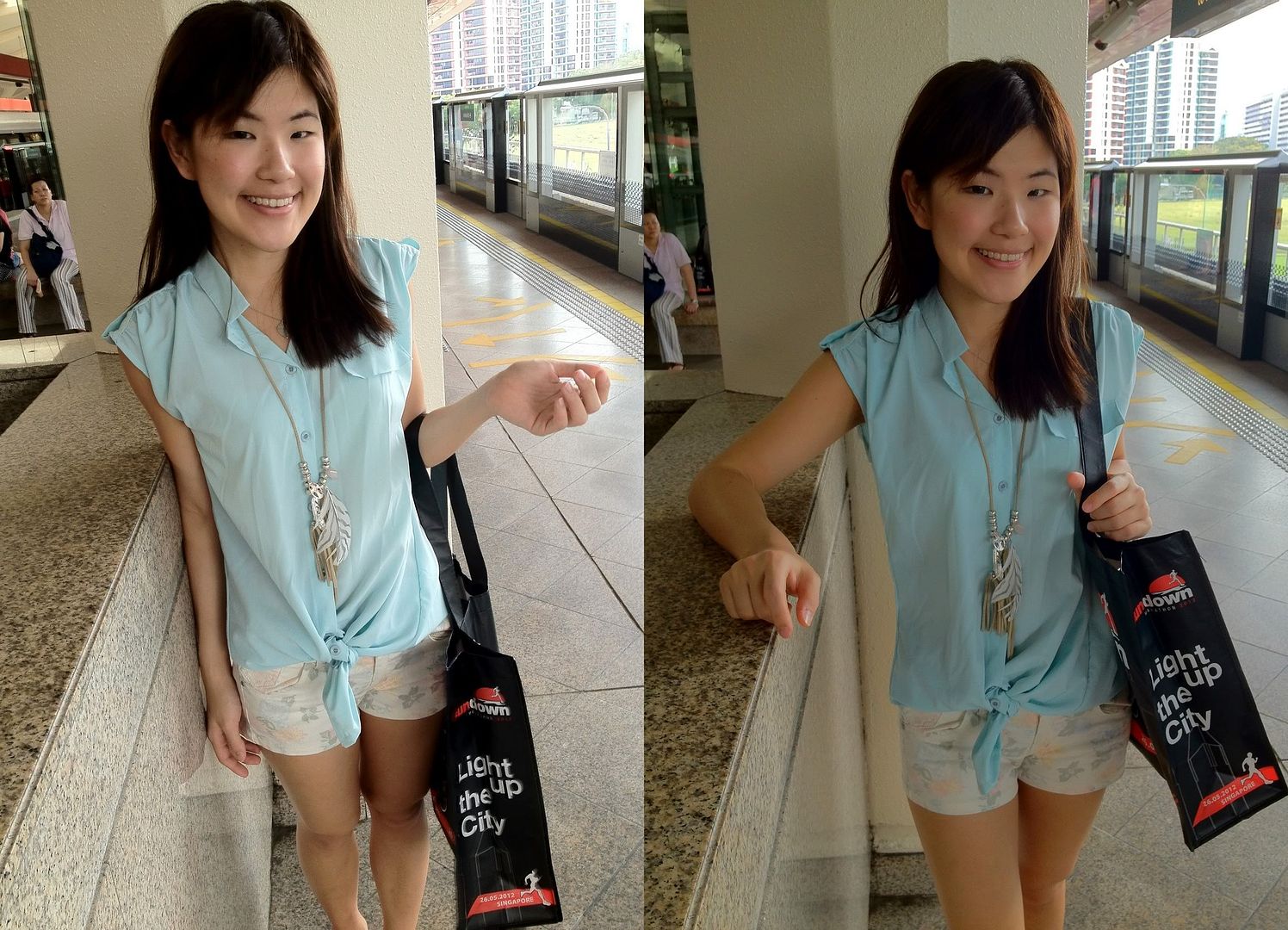 TVD top (selling this!) / Diva necklace / Mango shorts
Collected my sundown racepack as well. Not really impressed with the stuffs inside but the race tee this time round is of good quality. 15 more days to sundown!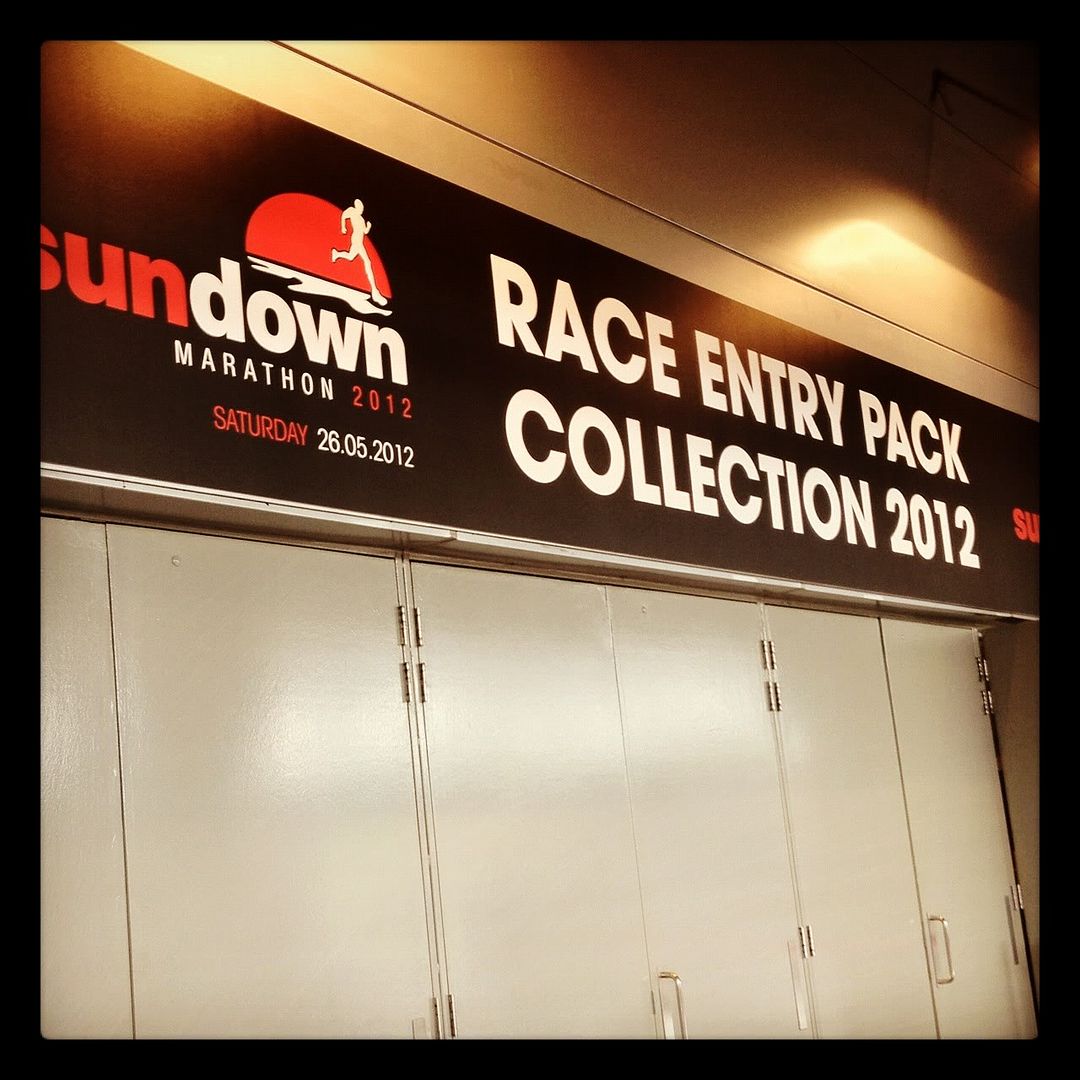 Spotted myself on the screen! :P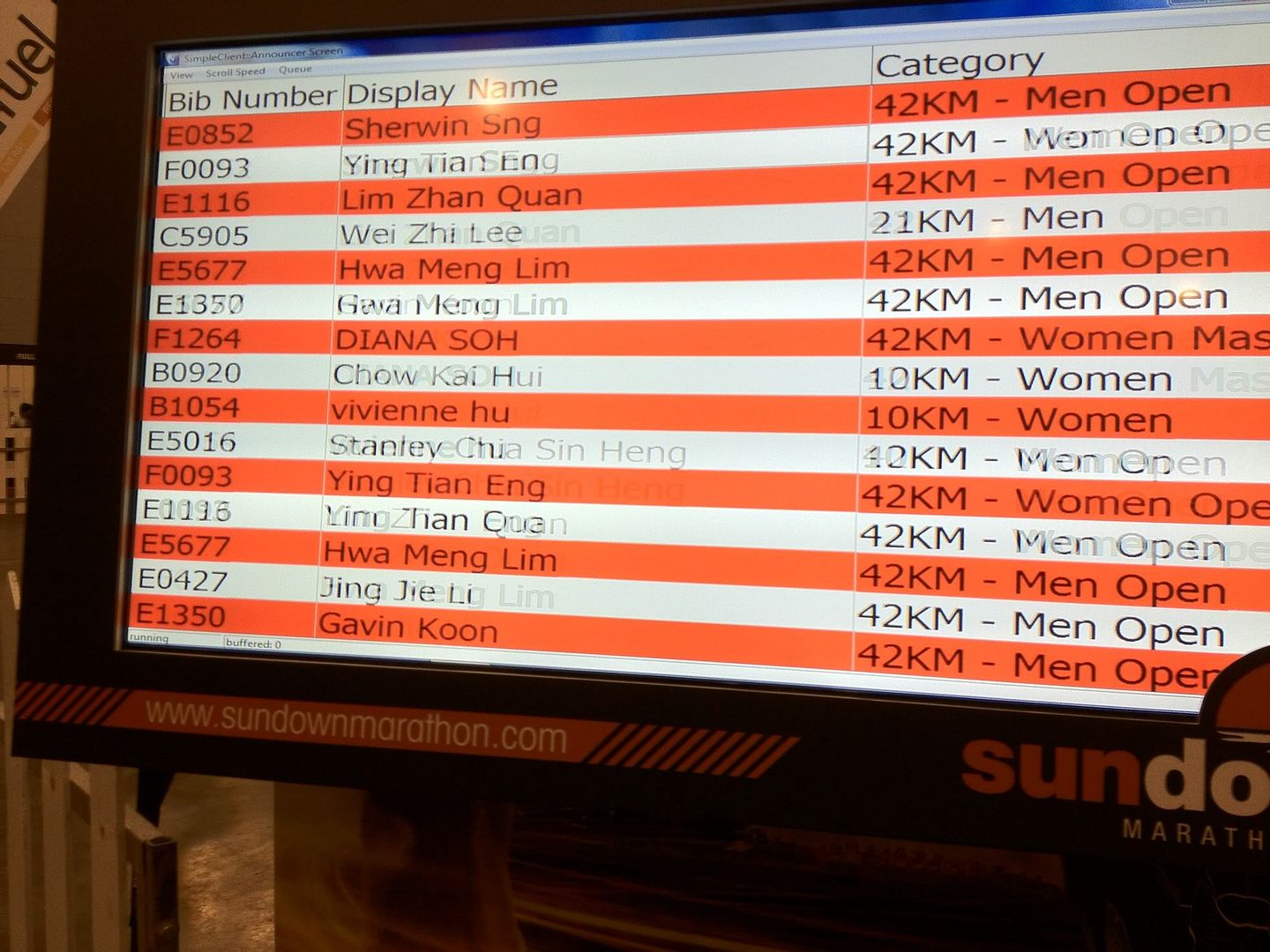 Simple dress from American Eagle with elephant prints for Mothers Day. Its from the Aerie series and quite thick enough to be worn out! :)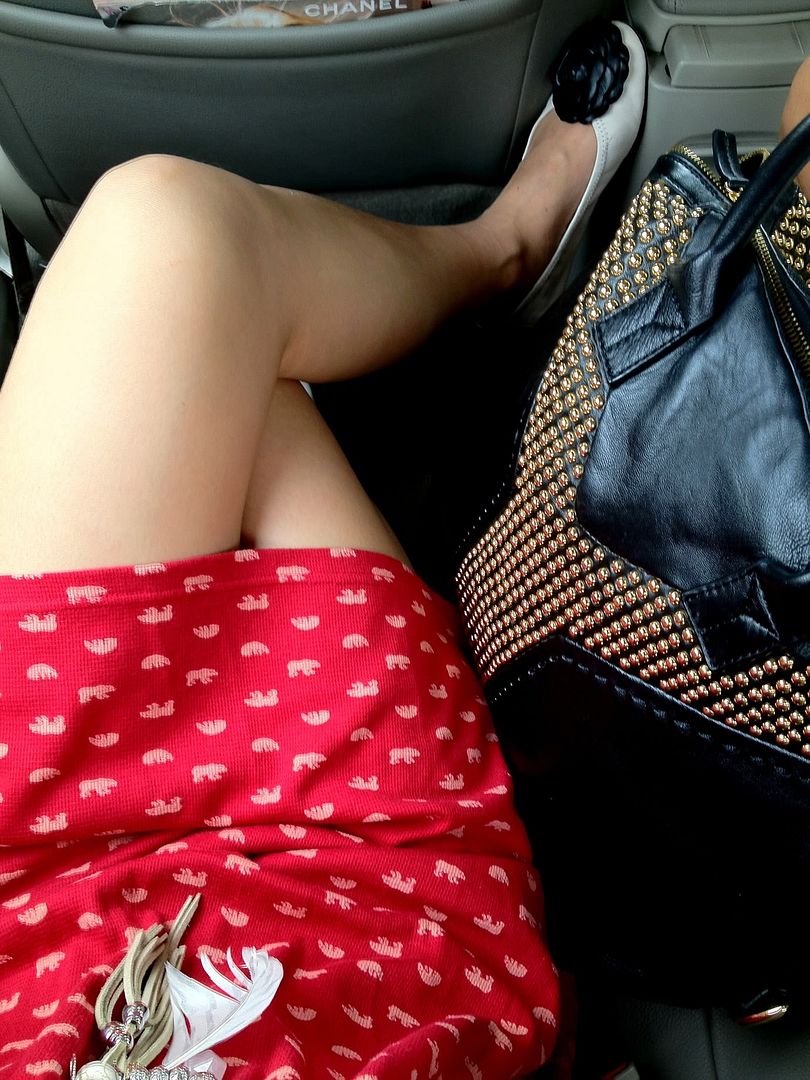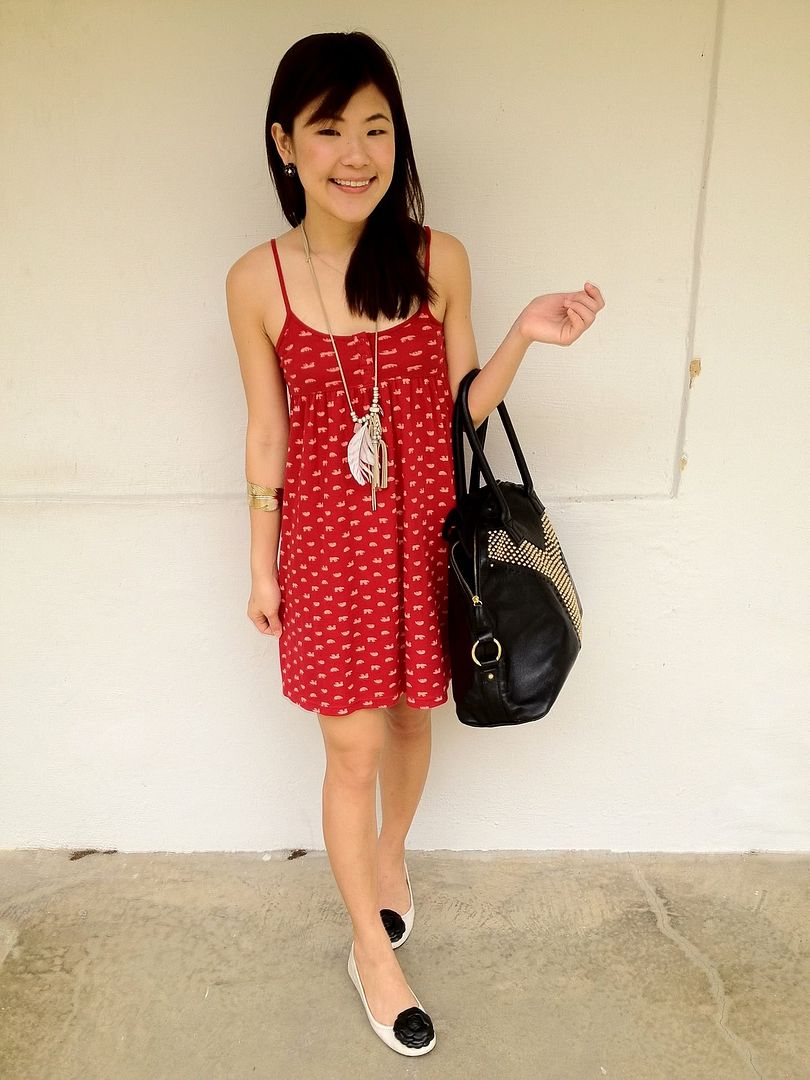 Happy Mothers day mummy! :)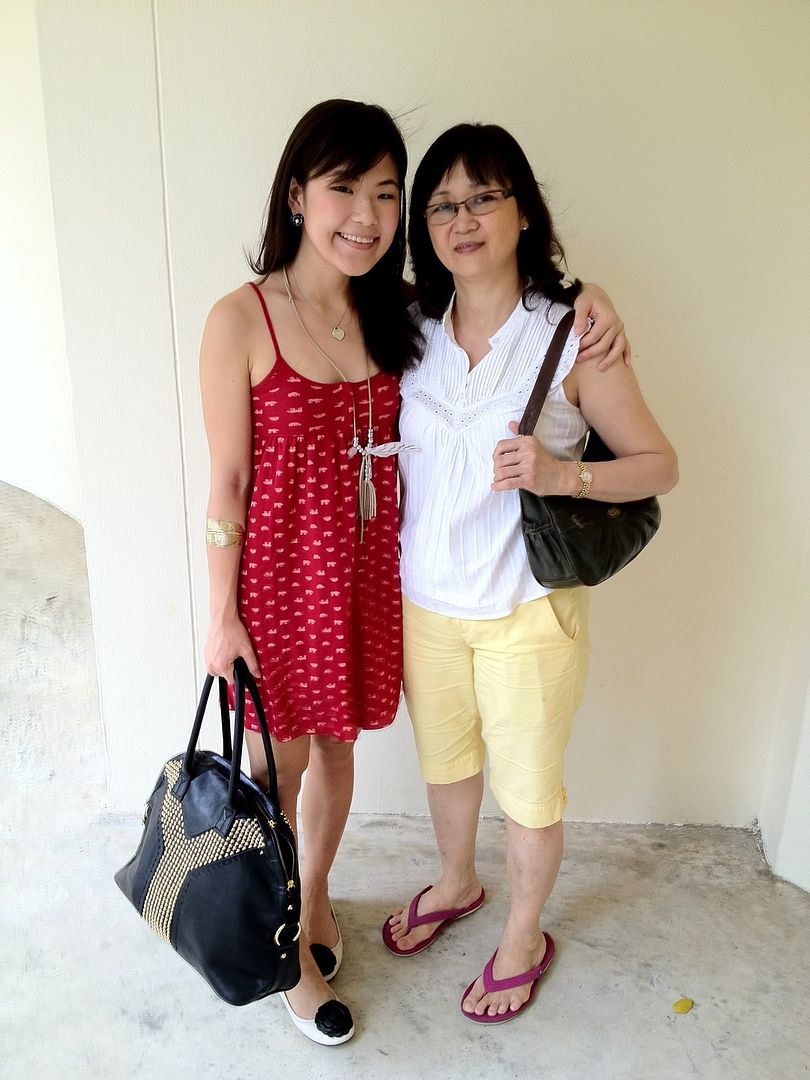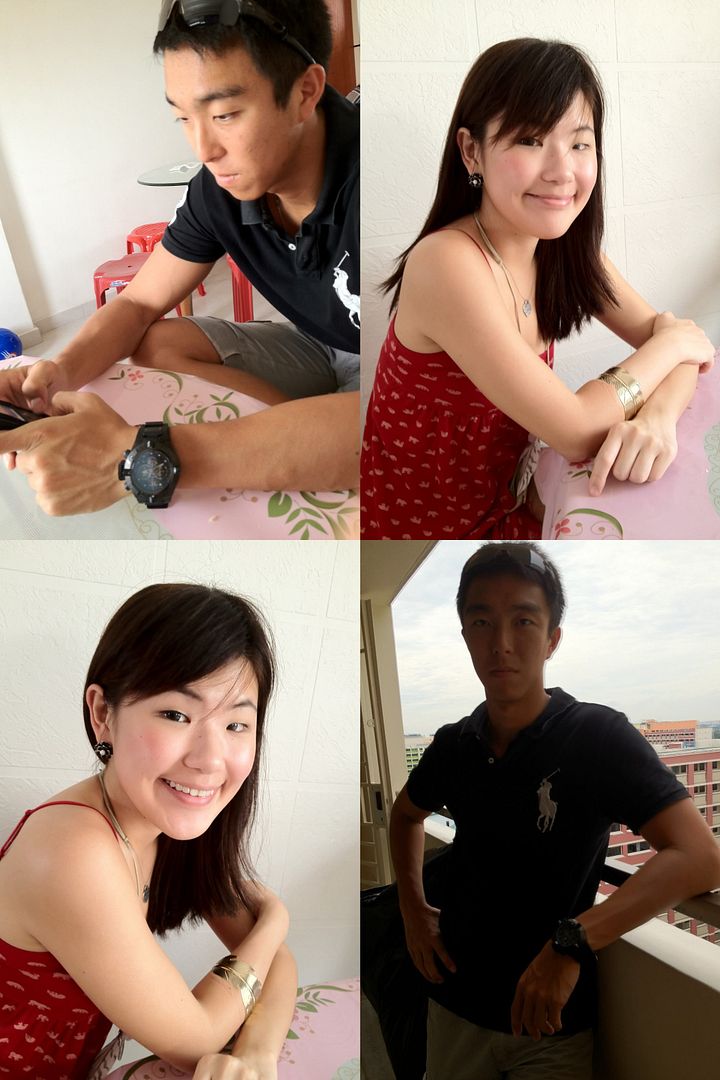 Really glad to be back in the familiar gym doing things I like.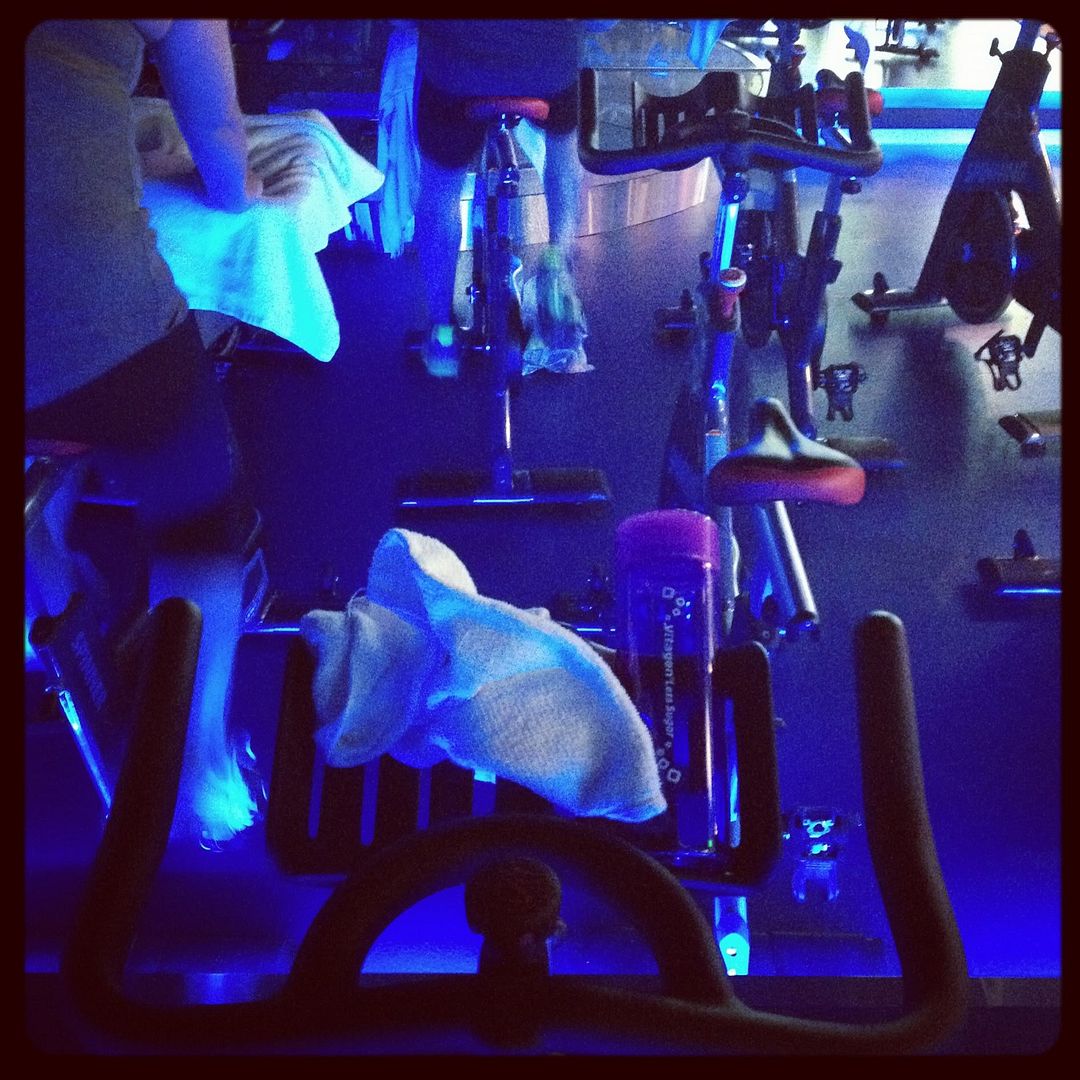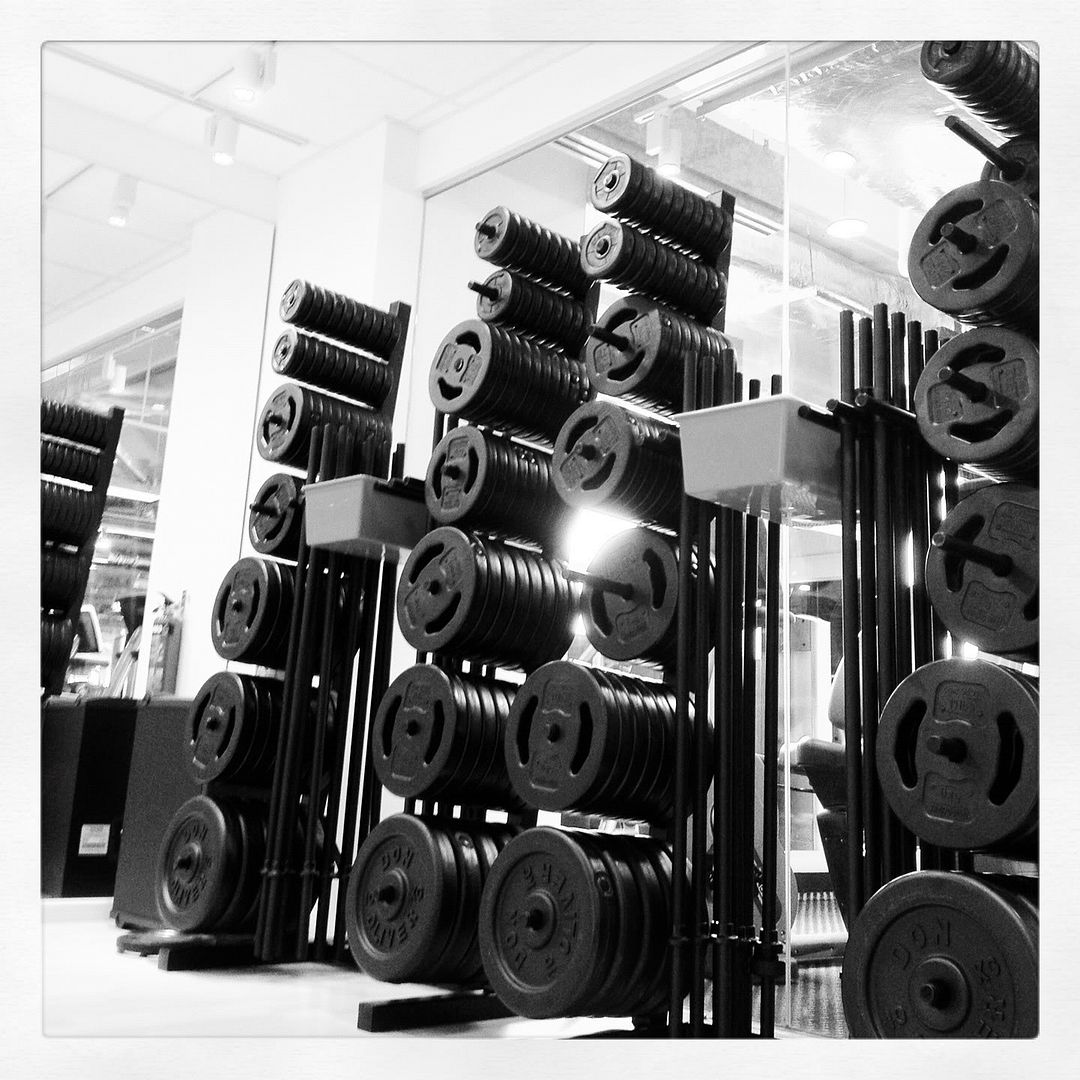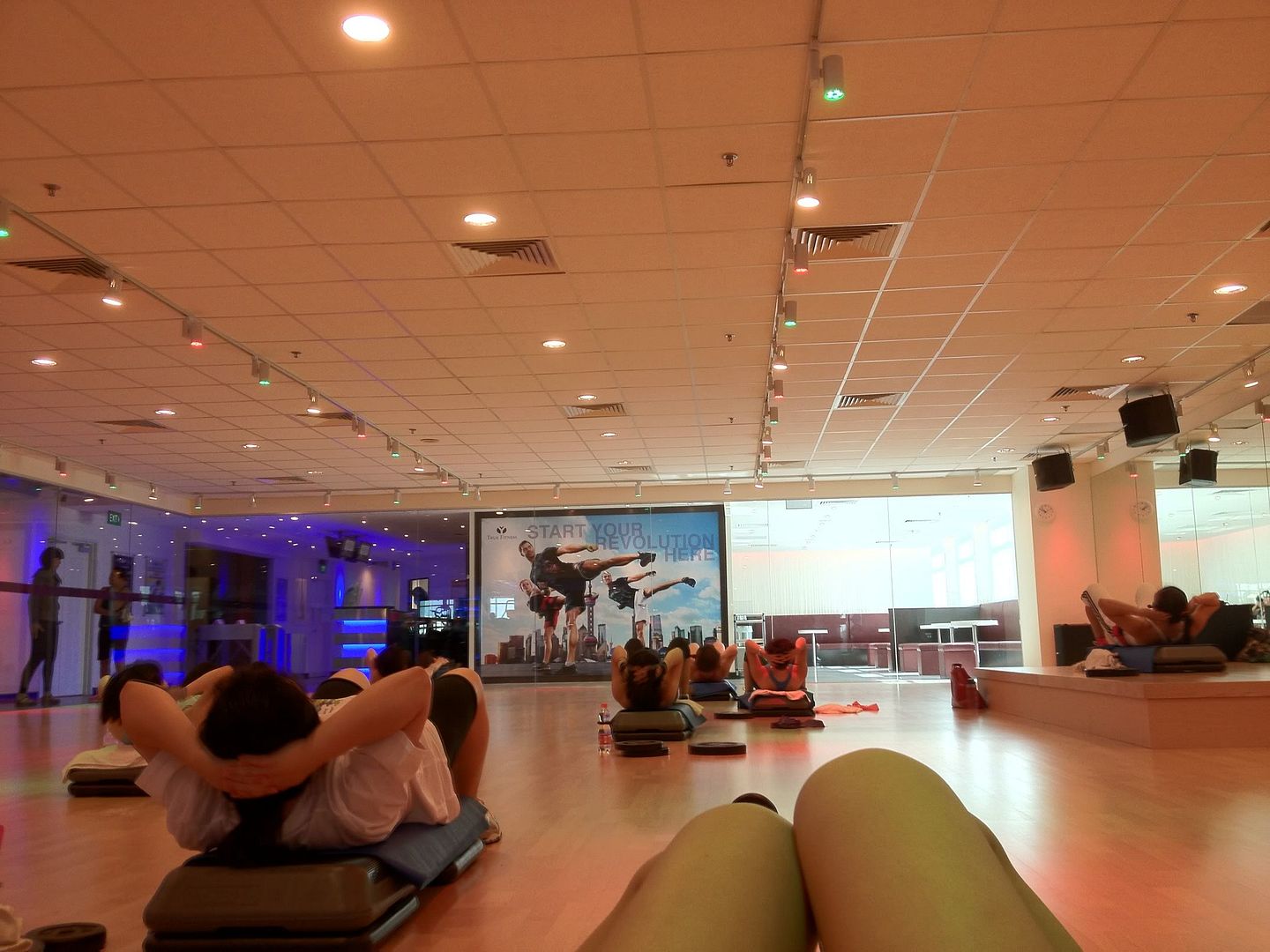 Review - SMooch Scallop Shorts White (S)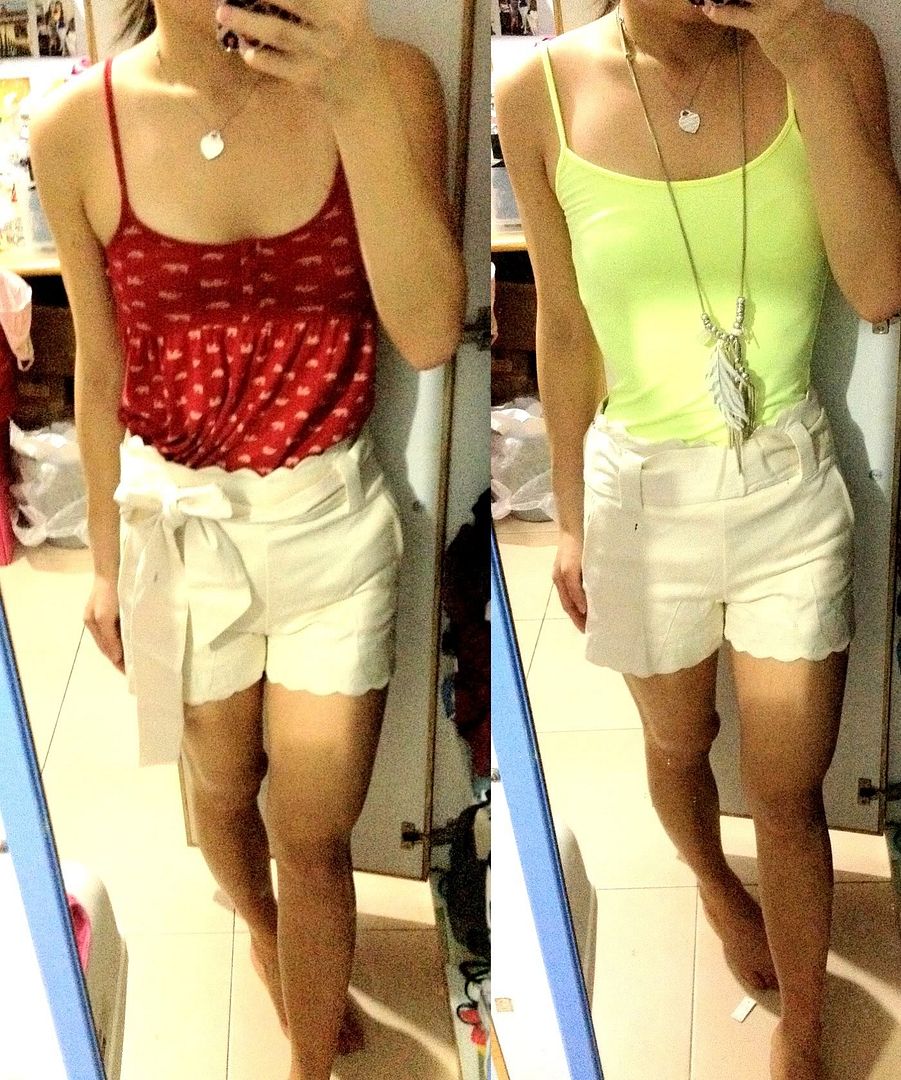 Tucked the shorts into my long dress for a quick review - pardon the pong-ness!
Its really lovely in reality and I'm glad to get it despite the delay :) Glad I didnt get the scallop hem shorts at Forever New at the hefty price tag. Big fan of scallop and eyelets, so this shorts is a definitely must get for me!

Got Almond so white won't be so clean and a more neutral colour :) Then now I realised I have a equal high waist almond shorts from TVD so which one should I let go? :(
Back to the shorts, its thick and of good quality, prefer it to the Forever New material really. Came with a thick sash and very awesome for the price paid!
Size S fits me well with some allowances so I'm a happy girl!