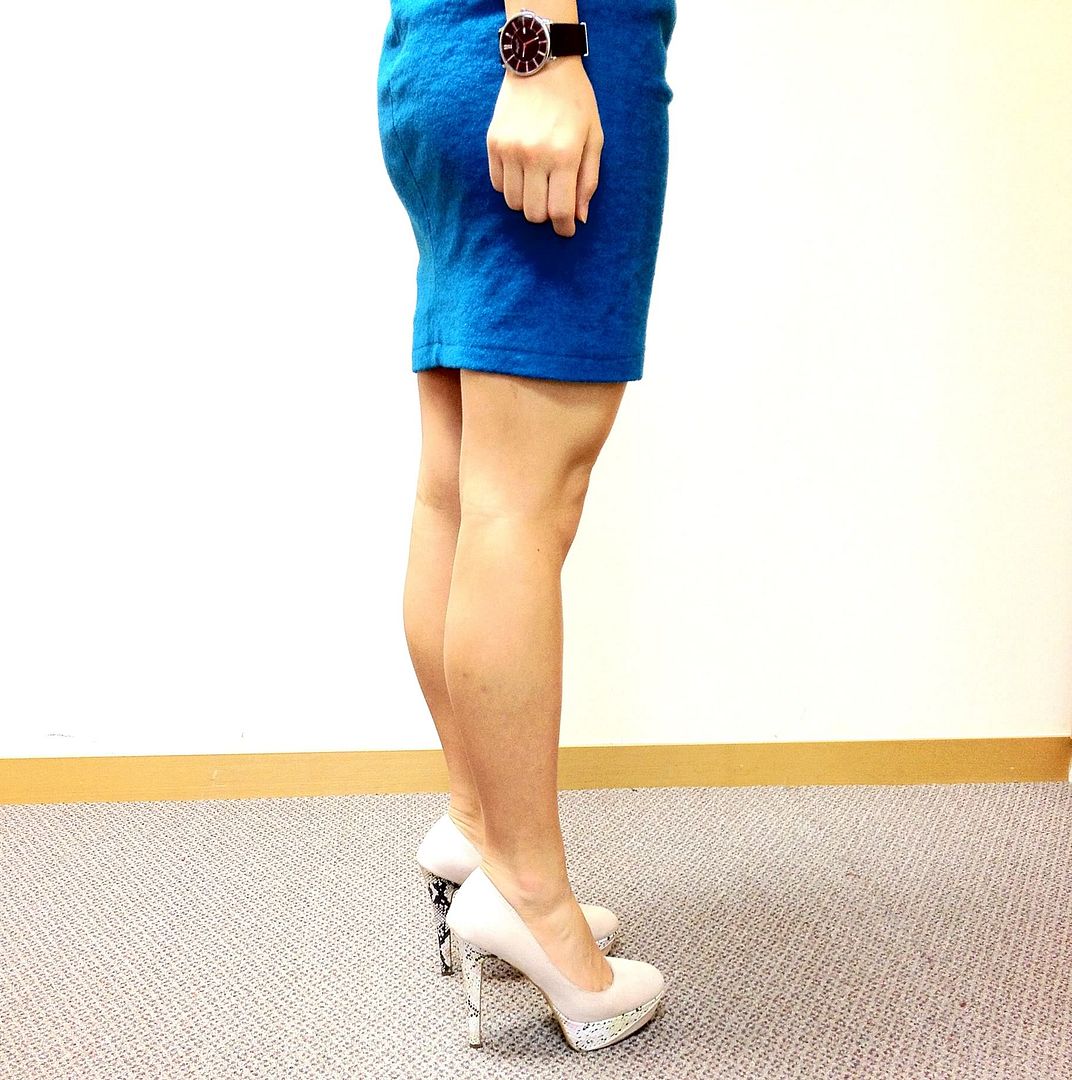 #ProjectShoes - Wore this newly acquired python nude heels from Newlook again which goes well with almost everything!
Paired with a python top from Mango &

turquoise

suede pencil skirt. I didnt plan my outfit last night and this morning, I wanted something with animal prints again (very into it these months!). Didnt want to make it too monochrome and the

turquoise

skirt caught my eye. I quite like the whole combination as the colourful skirt adds colour contrast to the prints and made it more fun!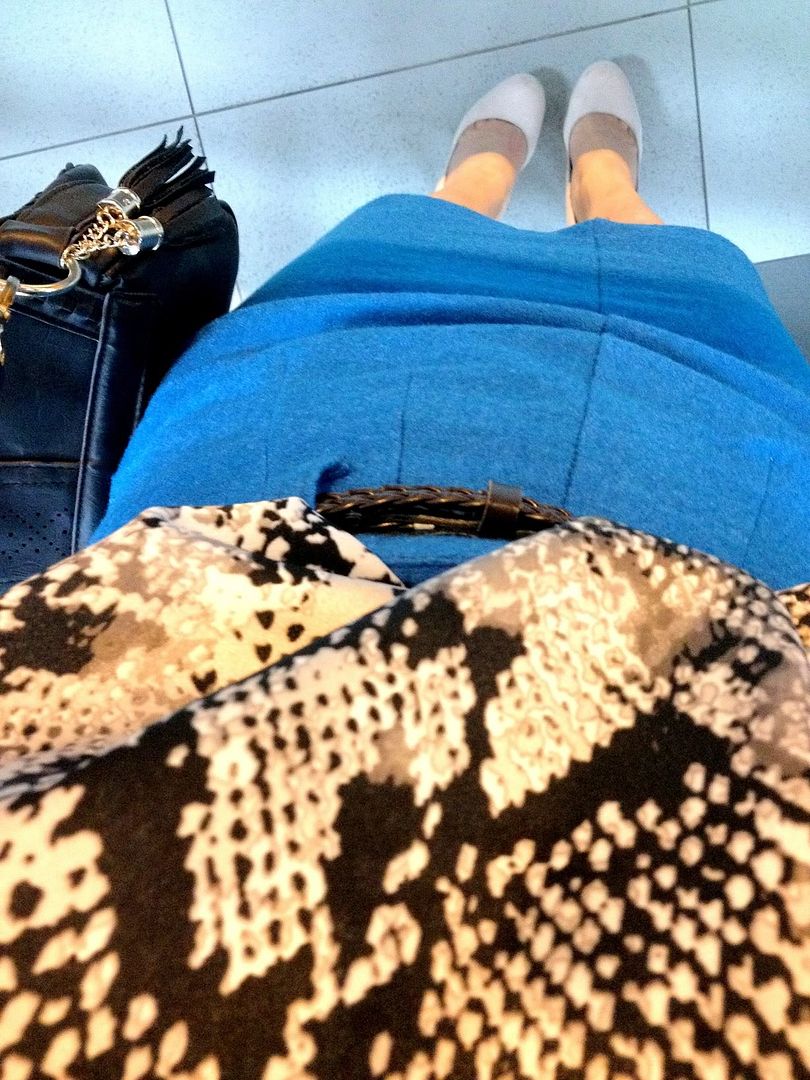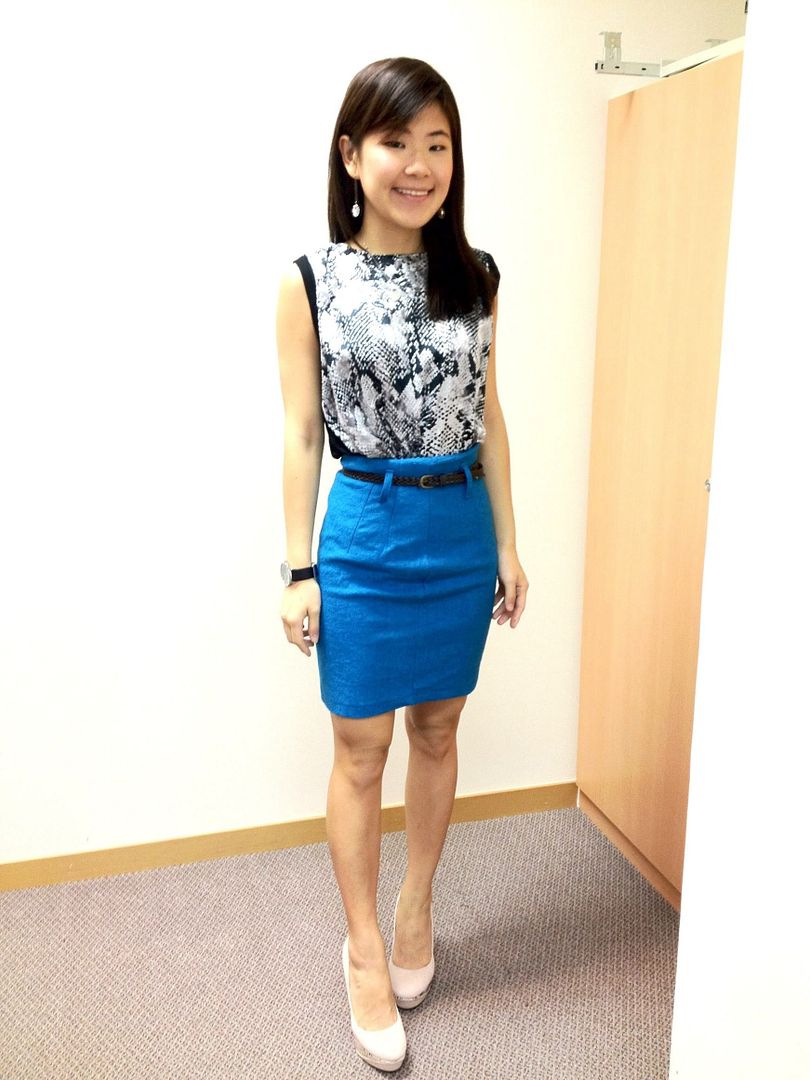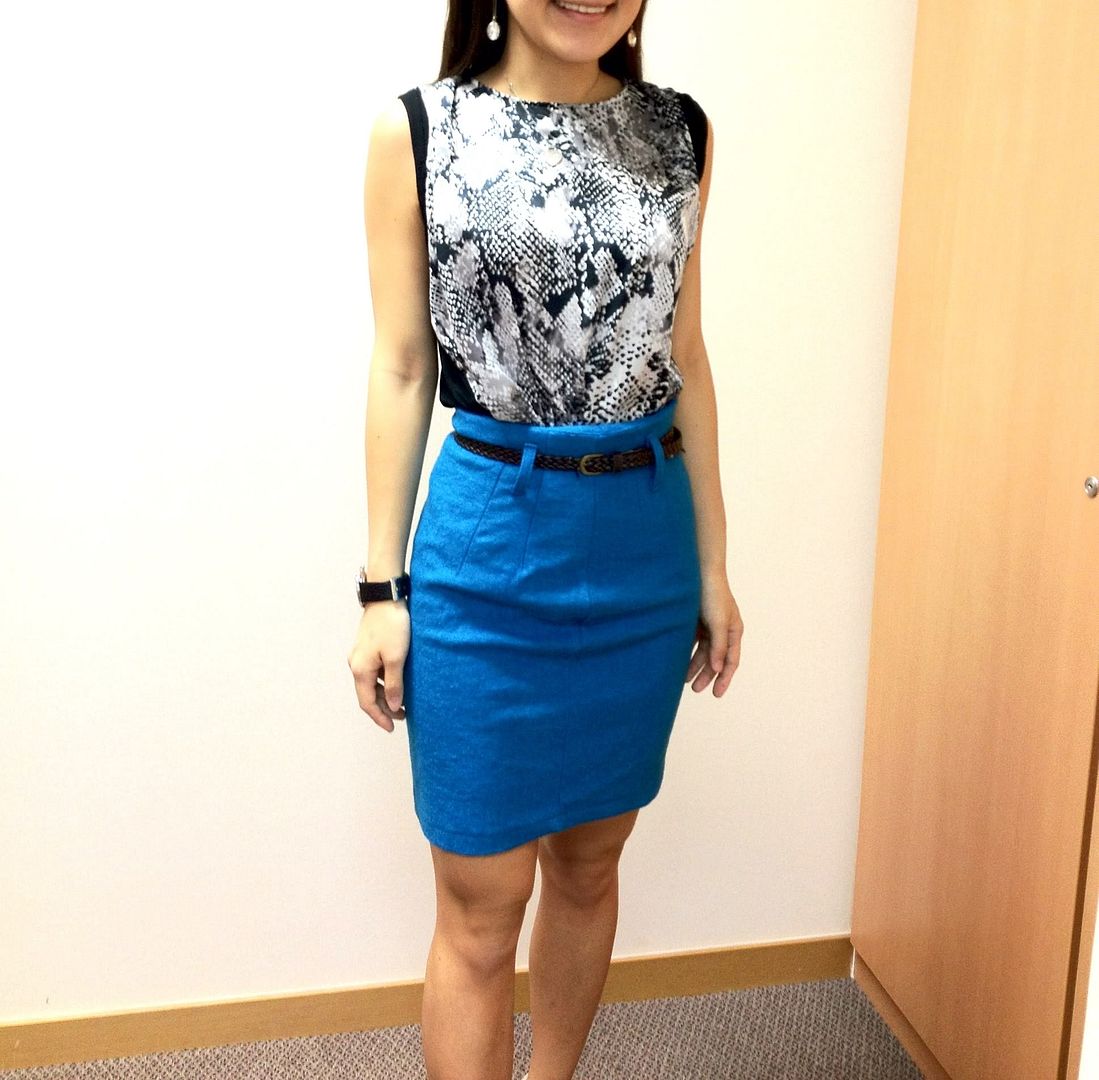 F21 earrings / Mango Top / Hollyhoque Suede Skirt / Kenneth Cole Watch / Newlook heels
***
Actually the main point of the whole entry is this pretty Smooch Issey Dress review, since the BO is currently opened! Wanted to blog like max twice a week but because of this dress, here's an entry! Was super duper happy with this dress and couldn't resist it during its preview.
Smooch Issey Pleated MiniDress in White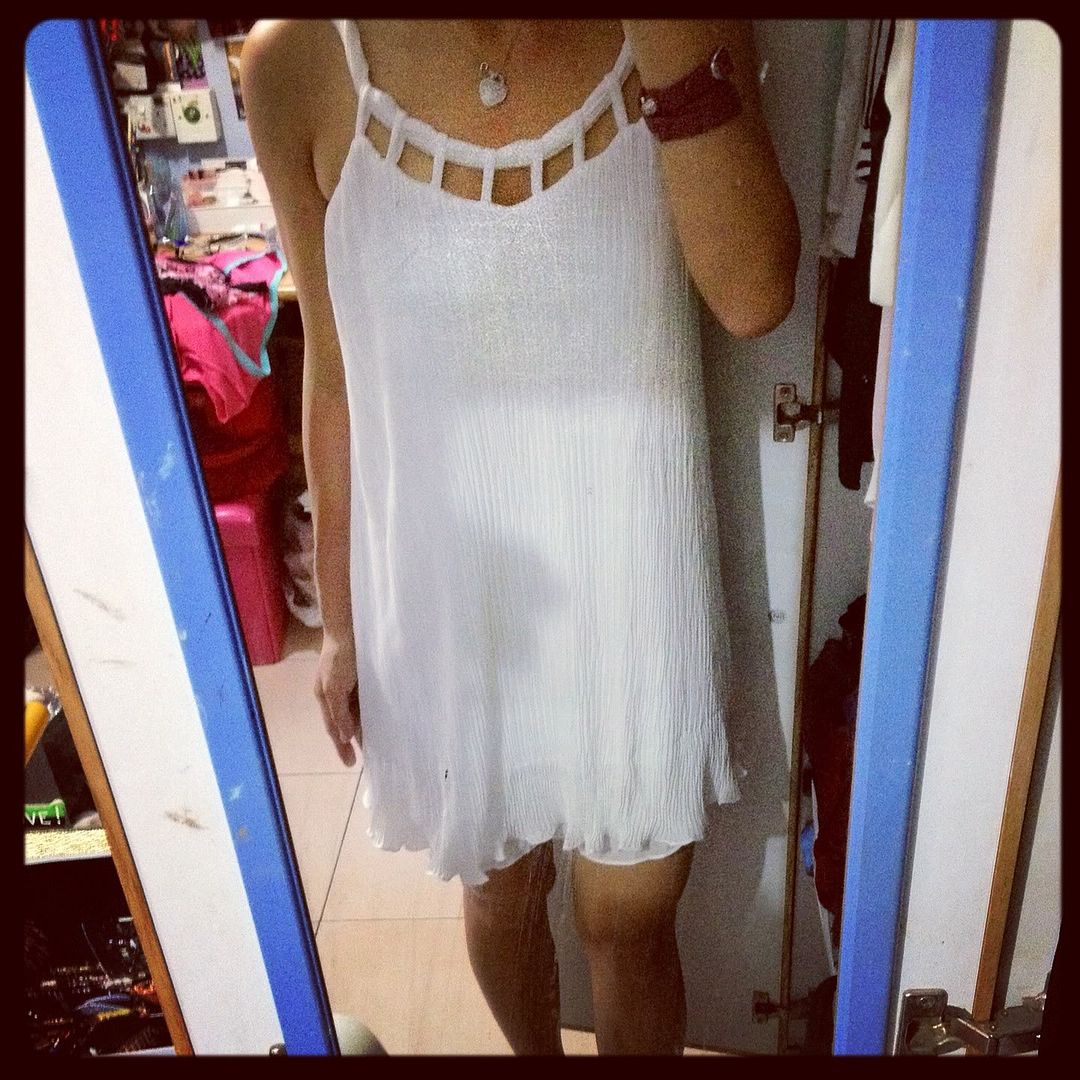 No exaggeration, but this white dress has won the favourite white dress in my whole wardrobe. I love love white dresses and its not easy to find nice ones which are not sheer, don't make you fat and looks angelic.
This dress is ultimate the winner and I'm glad I got white, though I'm so tempted to get black since it makes people look slimmer. Firstly, the quality is superb and its mega thick though heavy, with 3 layers and so luxe that $32 is cheap in that sense. Not sheer at all despite being white. Very nice to touch and comfty as well!
Colour is of pure white, not cream, beige or khaki. Absolutely loving the details at the top and make it look chic, I love cut-out details!
As for sizing, it made me happy coz it does not require any alterations and the arm-hole is not too big though there are still very slight allowances. Waist part is slightly poofy but its meant to be like that, flowy and angelic I think. Tried with a thin waist belt and it looks quite okay, so I can do with a belt and without.
In conclusion, please join BO its mad chio! I have found my anniversary dress! :)