Feeling really happy today - work was okay and I'm in control of all my tasks, had a nice run with the sunset, got my parcels in the mailbox, had yummy home-cooked dinner at home with my parents and lots of time to myself.
So that sums up my Wednesday, how was yours? :)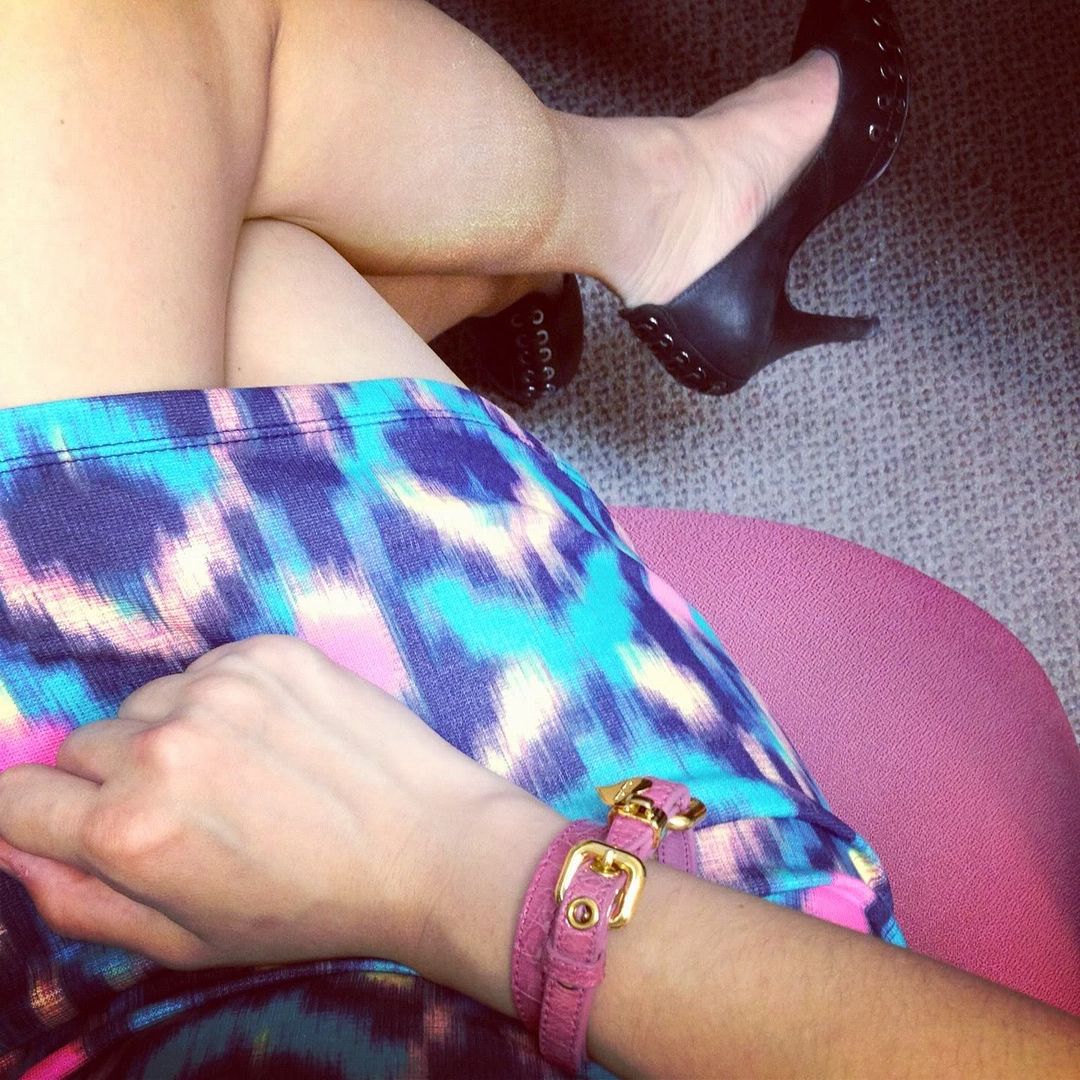 #Project Shoes - Wore one of my fav
HK leather criss-cross black heels
today to office. Very comfty as usual though it stretches abit over the years. Wore it with tip collar top from Tess & printed skirt :)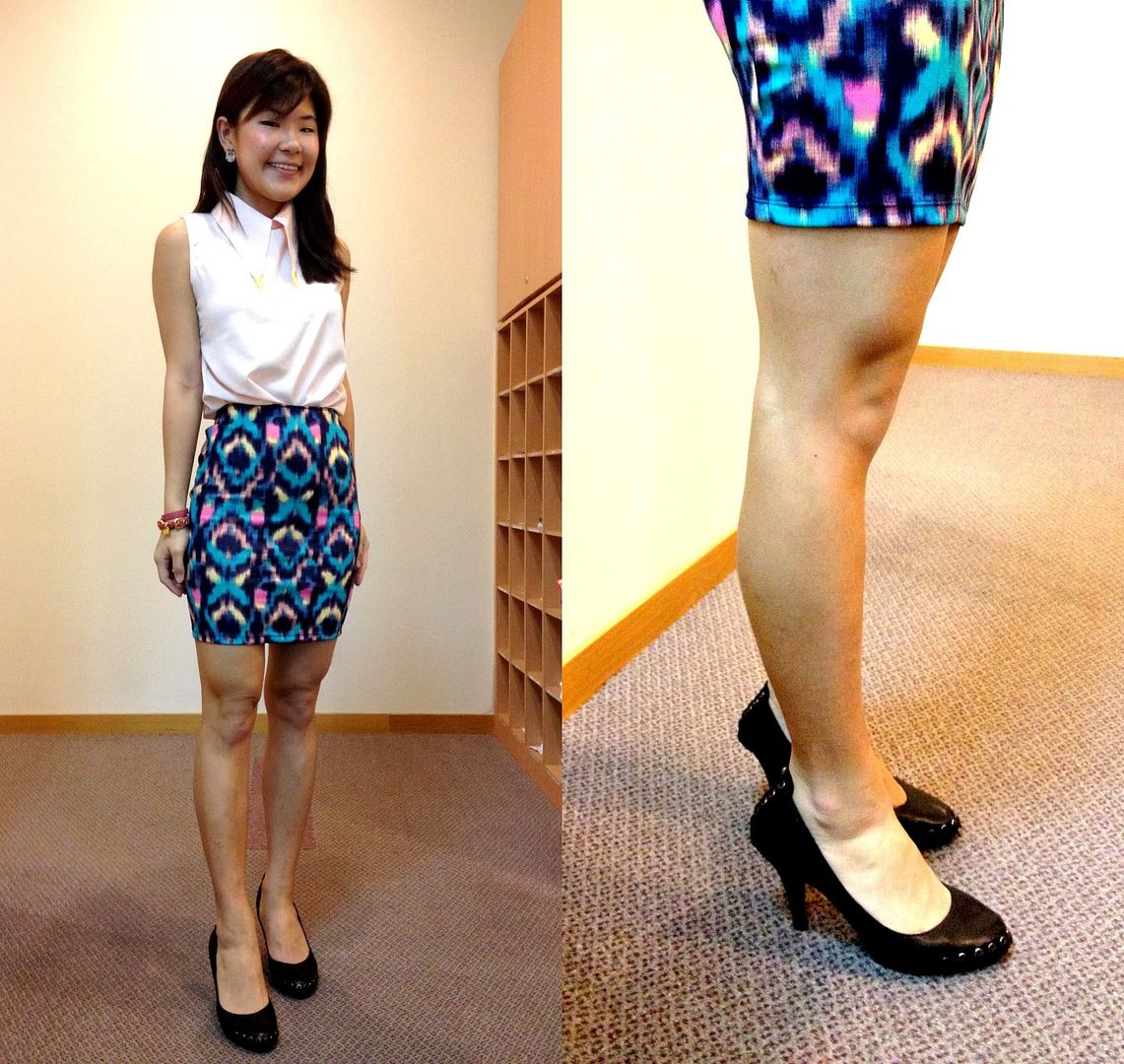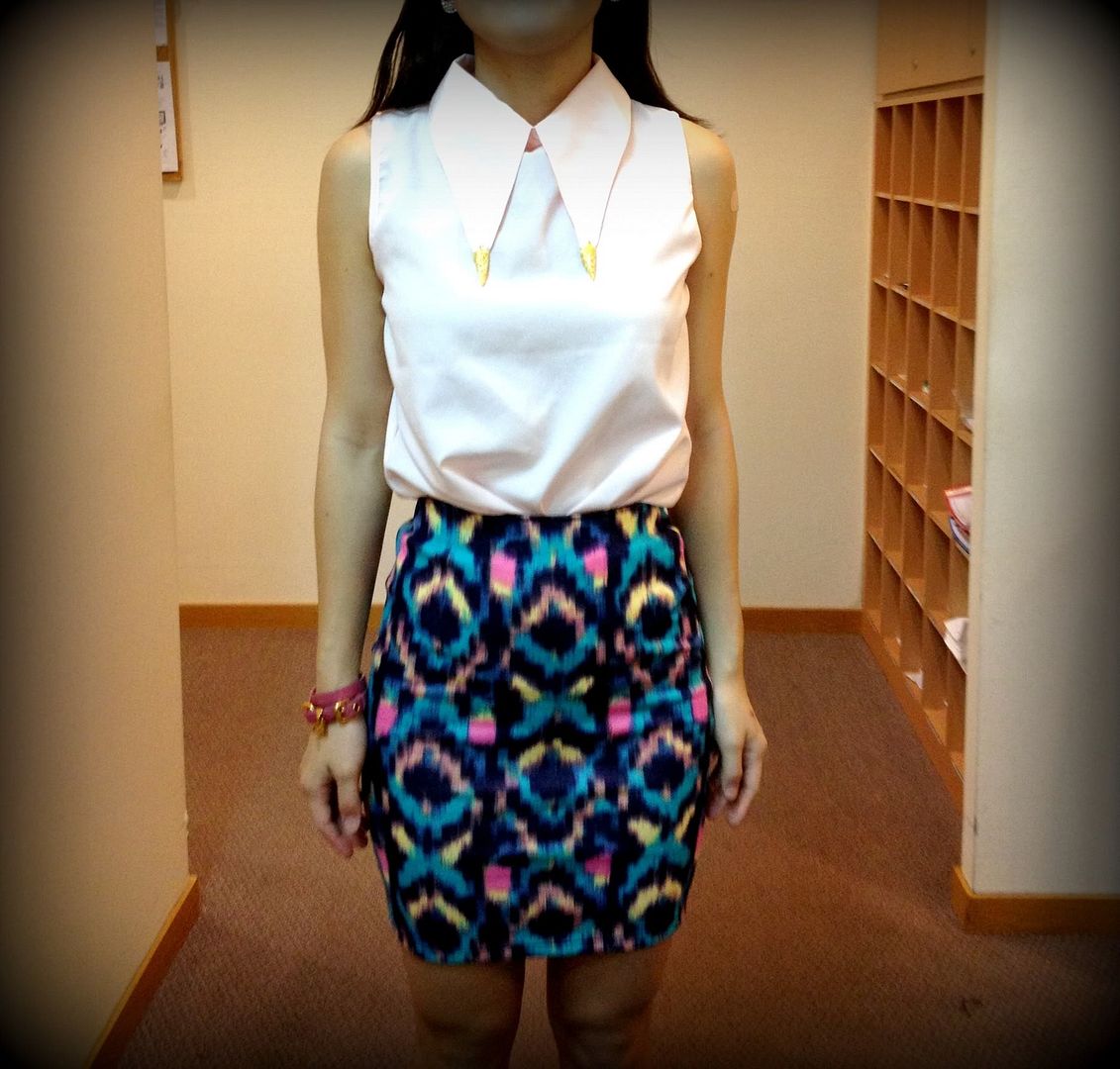 Top - Gift / Pull & Bear skirt / Miumiu double bracelet / HK Heels
With S and her pretty green dress!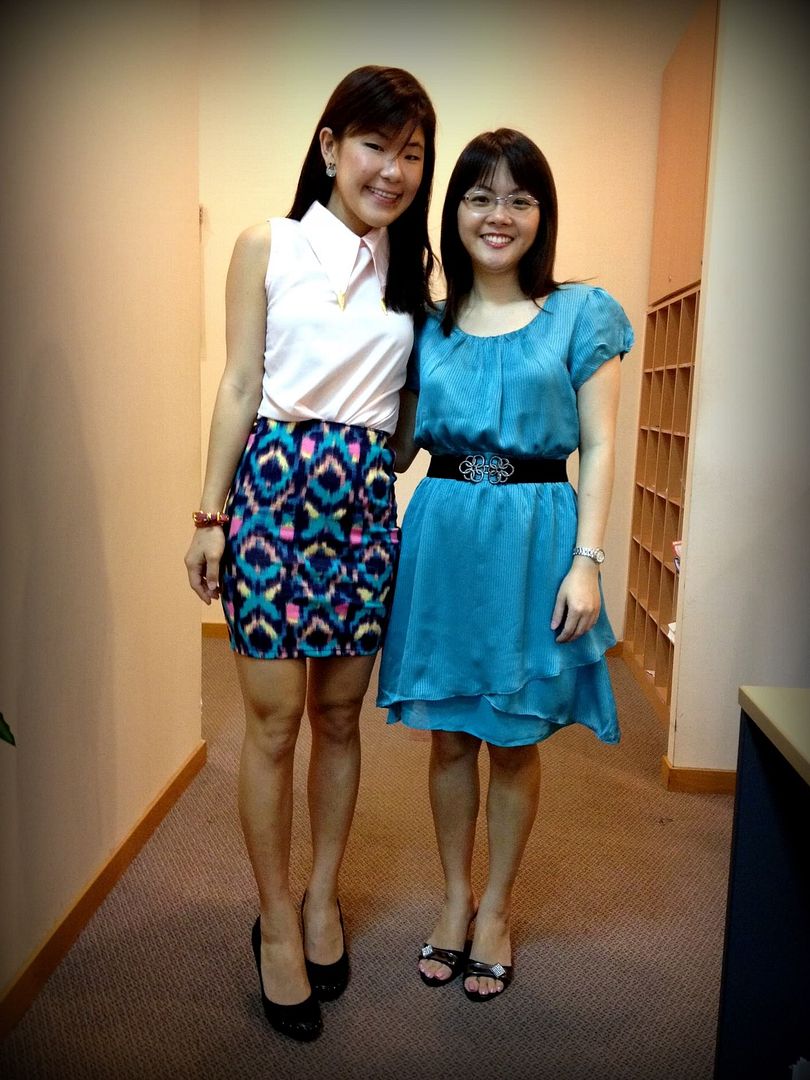 Finally saw the perfect solution to organise my shoes & its a steal at $10.90 only.
The before pic is totally the condition of my under-bed pic.
It can fit up to 12 shoes and I desperately need them in my room to store new shoes!!! Ordered two can't wait for them to come. I've seen those in Ikea and Houseproud but none fits the bill. This looks good and hopefully it is good.
Received my SMooch & LB parcels so this is a really happy review!
LB Philippa Dress in Forest - S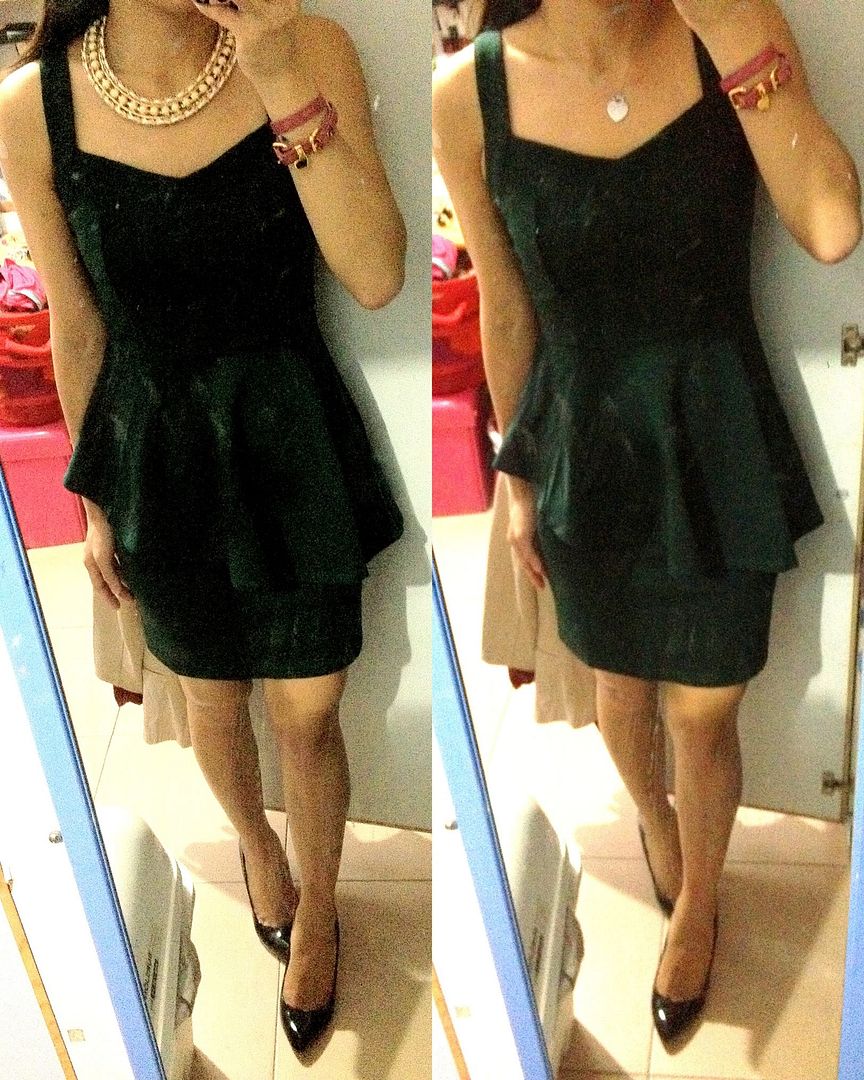 Been continuing my hunt for black/forest green peplum dress ever since the previous ASOS one was too short for me and this fits the bill so I had to get it.
It does not fail me and at 33.5", it is decent length for work and I love the peplum part so much! Its

asymmetrical and slanting down

, making it more flattering. Can go without a belt and gives a hour-glass shape :)
For the material, its thick enough and totally worth the bucks! In a lovely forest green shade so this is a keeper for me definitely!
SMooch Mayan Necklace in White & SMooch Ladder Necklace in Green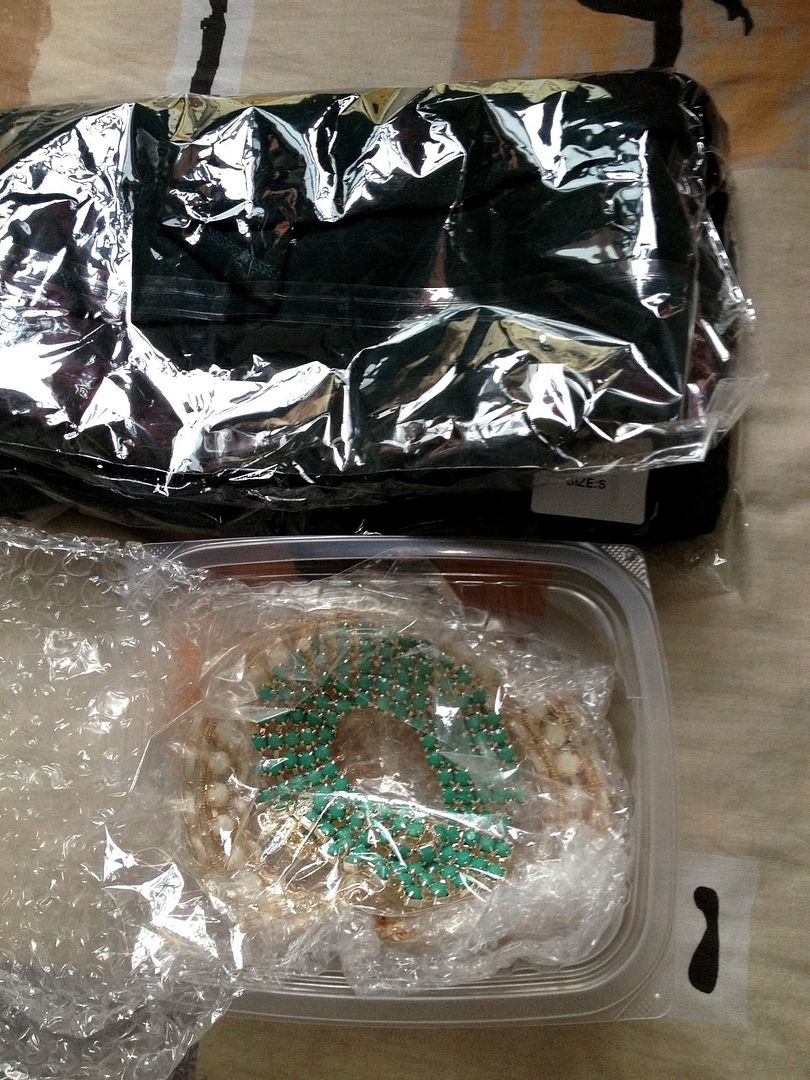 They came inside a lunchbox to protect the necklaces instead of just bubble wraps, mad thoughtful. Was super excited over the necklaces as I'm a big accessories fan!! Both are equally gorgeous and photos do not do it justice!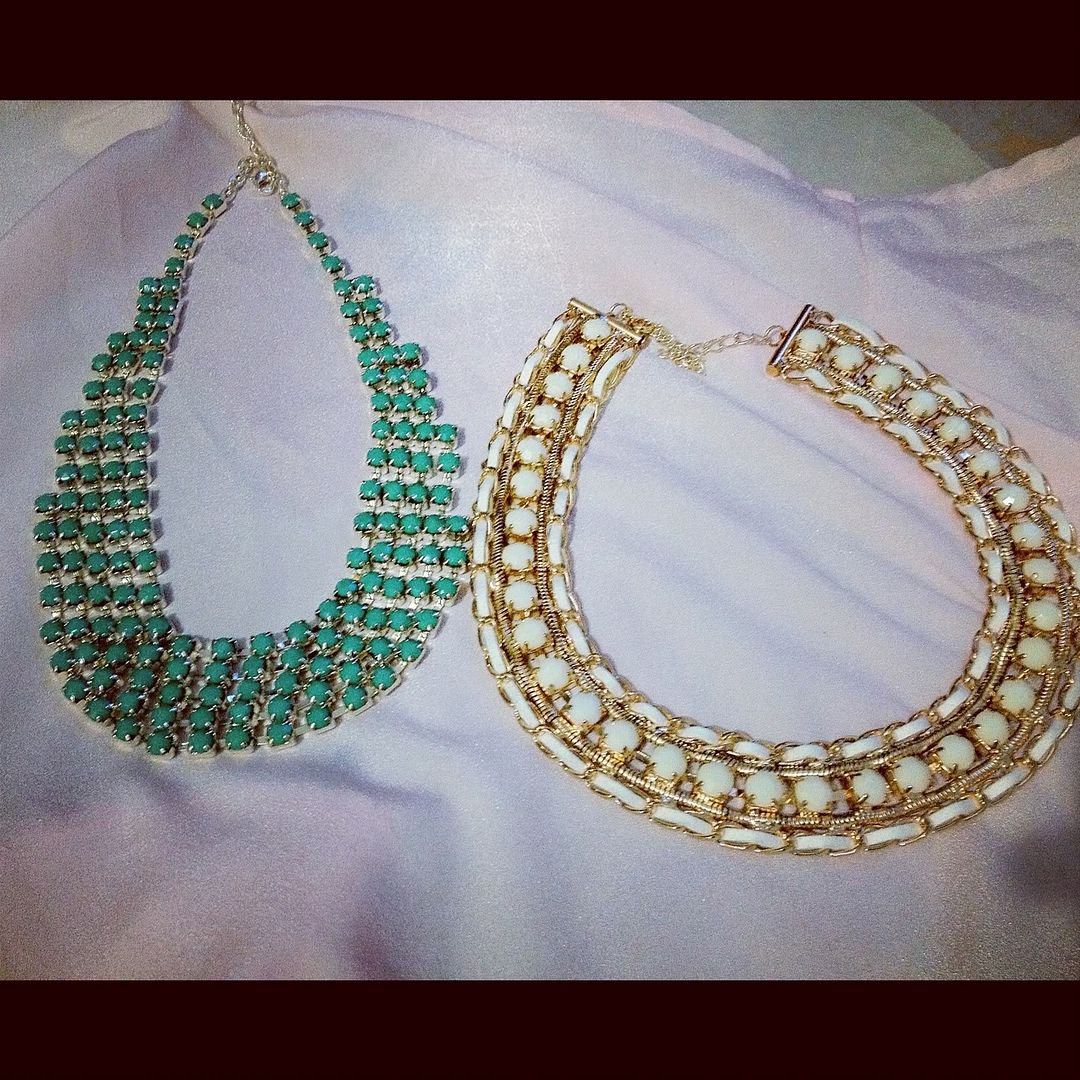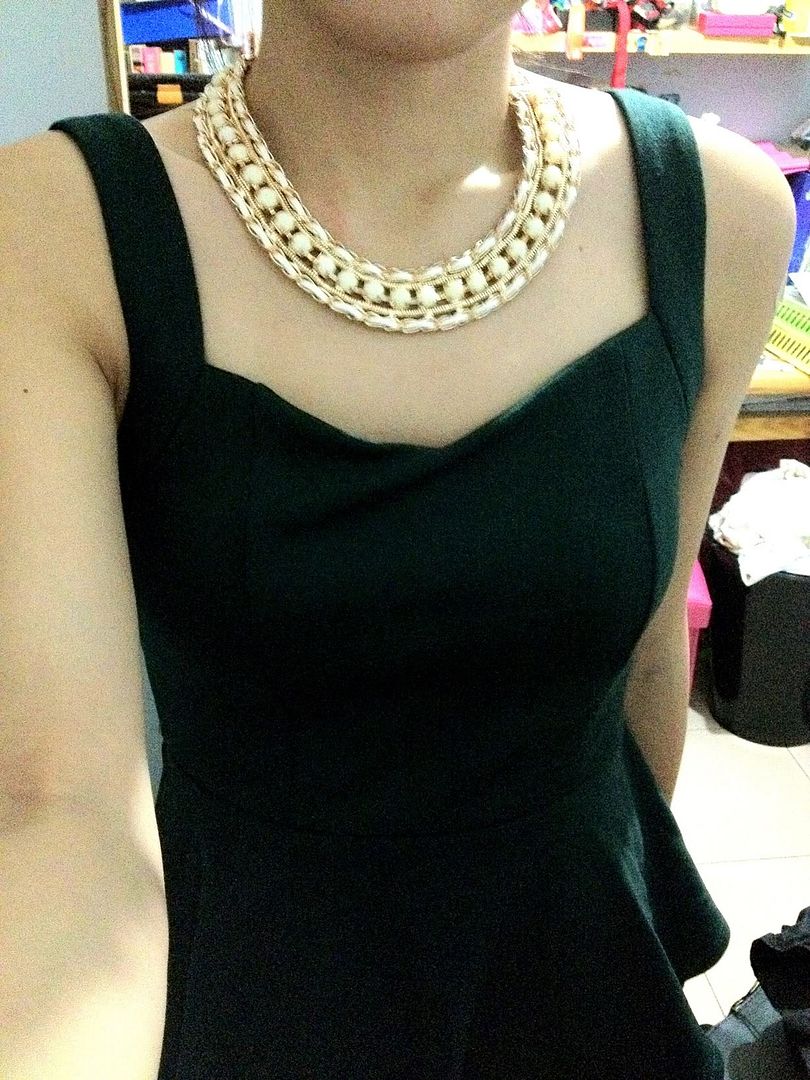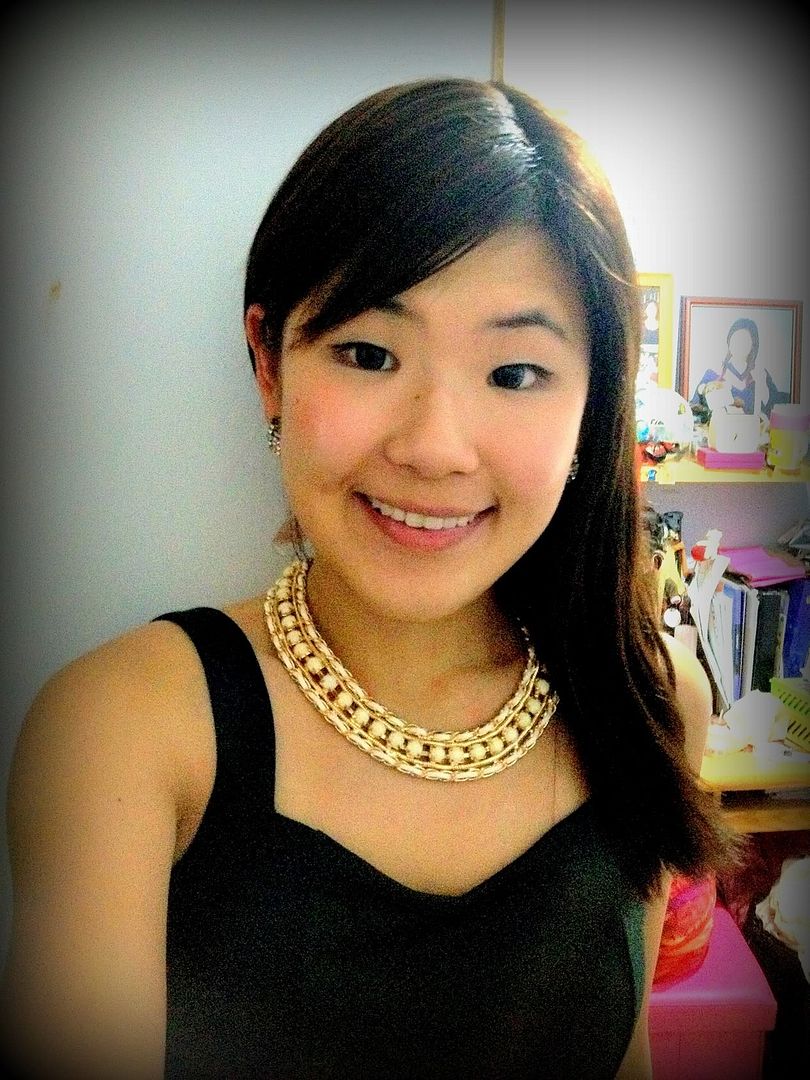 Absolutely loving the Grecian white Mayan necklace and workmanship is super good, I do not have similar necklaces in my collection so this was a must get for me! :) Would look perfect with dresses or tops and its so chic & demure looking!
Super sturdy and I love the white-gold contrast!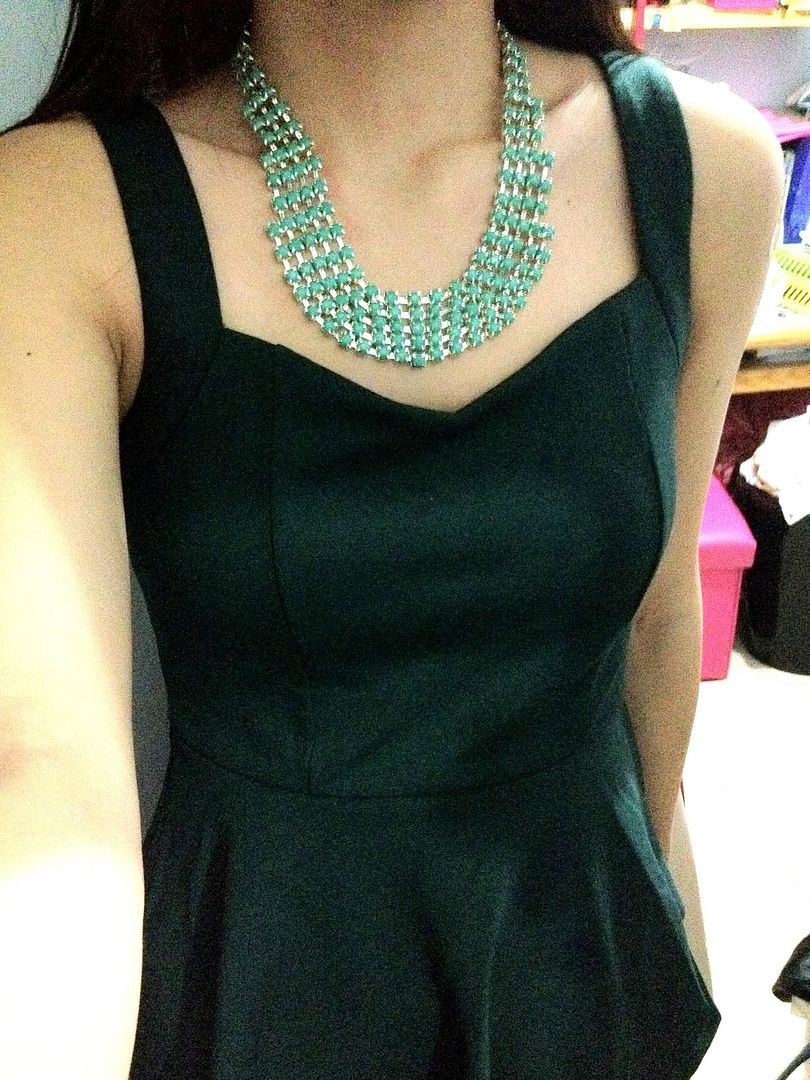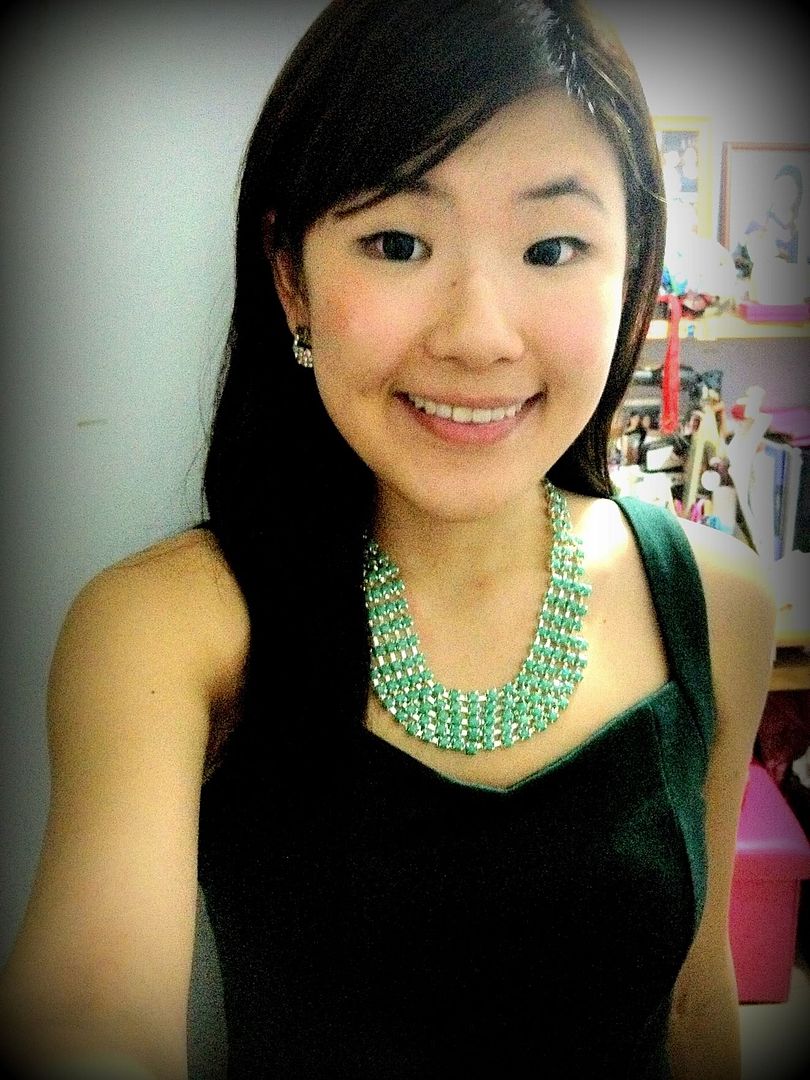 Was super lucky to win this via Smooch's contest and its my first time winning accessories/clothes from a blogshop online, was super happy when Sarah informed me about it!!!
Back to the necklace, I commented for it actually during the launch because the green is too pretty to resist. Been wanting to own a green necklace but I didnt like those jade ones but preferred something more minty. So this is mad gorgeous!
Would look good with white, pastel and black clothes especially and can't wait to wear this out already.
Thank you SMooch for picking me for the above necklace! xx
Ending with the sunset I saw today after work to wrap up the happy entry :)