Shoes are my top weakness, other than accessories.
Its an open secret that I am totally crazy over shoes that I think I may be a caterpillar in my previous life, which explains the blog banner.
I have more than 100 pairs of shoes to date and the collection kept growing and growing crazily..
I love my high heels, pumps, wedges and sandals madly and equally...
For me, its either very high heels or total flats, I don't go for anything in between.
I get mine from everywhere basically, be it in local stores, overseas or Gojane.
My usual preferences would be nude/colourful or pointed shoes, but right now its cap-toe shoes.
Despite the many many pairs, I normally just rotate b
etween just 20 pairs of shoes, those that are normally in my outfit posts.
That is really bad but it seems really easy to slip into a familiar pair and leave the rest prettily in shoebox collecting dust.
So I have decided to start a Project Shoes, for me to wear every pair before I start buying!
That will take me prob about 3-4 months and I'm quite determined this time round :)
It takes effort, because I usually match my shoe according to my outfit but this time round, its going to be the other way round.
These are the shoes I have kept after throwing plenty during CNY taken in Jan, apart from those new ones acquired in this year
and those stored in office and at TC's place.
The other 30% are stored in my room in shoe-boxes, still waiting to be opened sigh.
***
To kick start, here's Project Shoes #1
S
hoe of the day - Pink Melissa Skull Shoes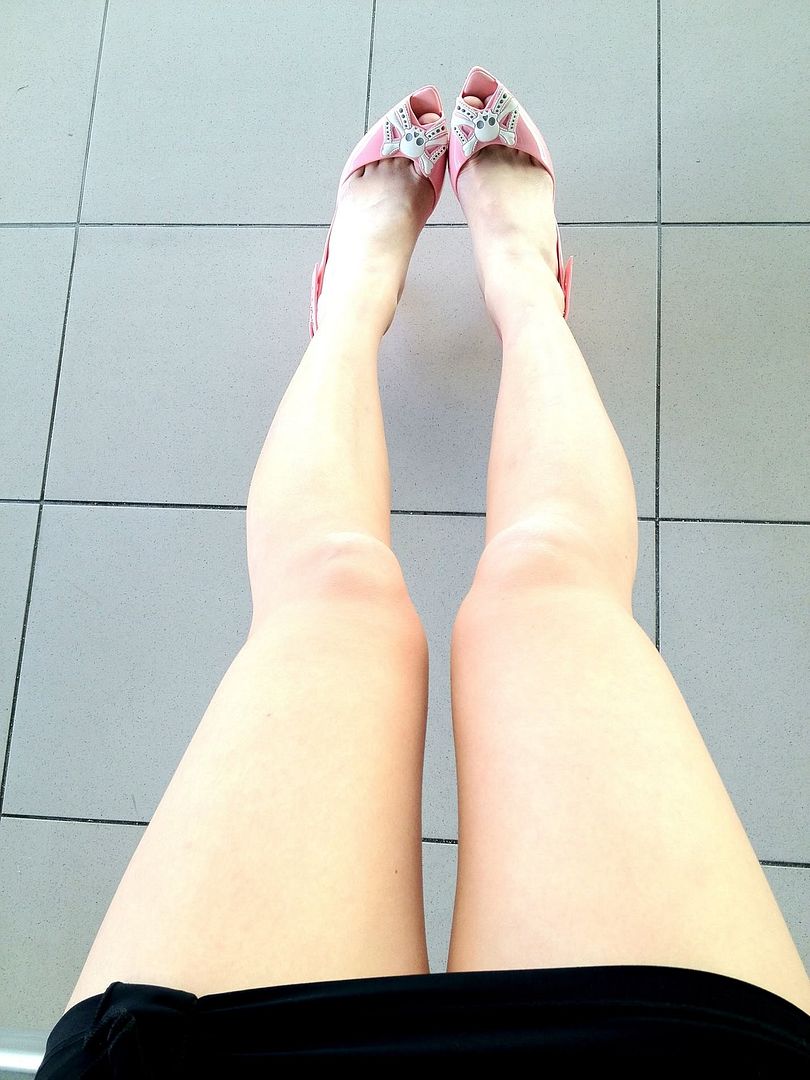 Here's a really lazy outfit this time round to go along with my fav bubblegum pink shoes.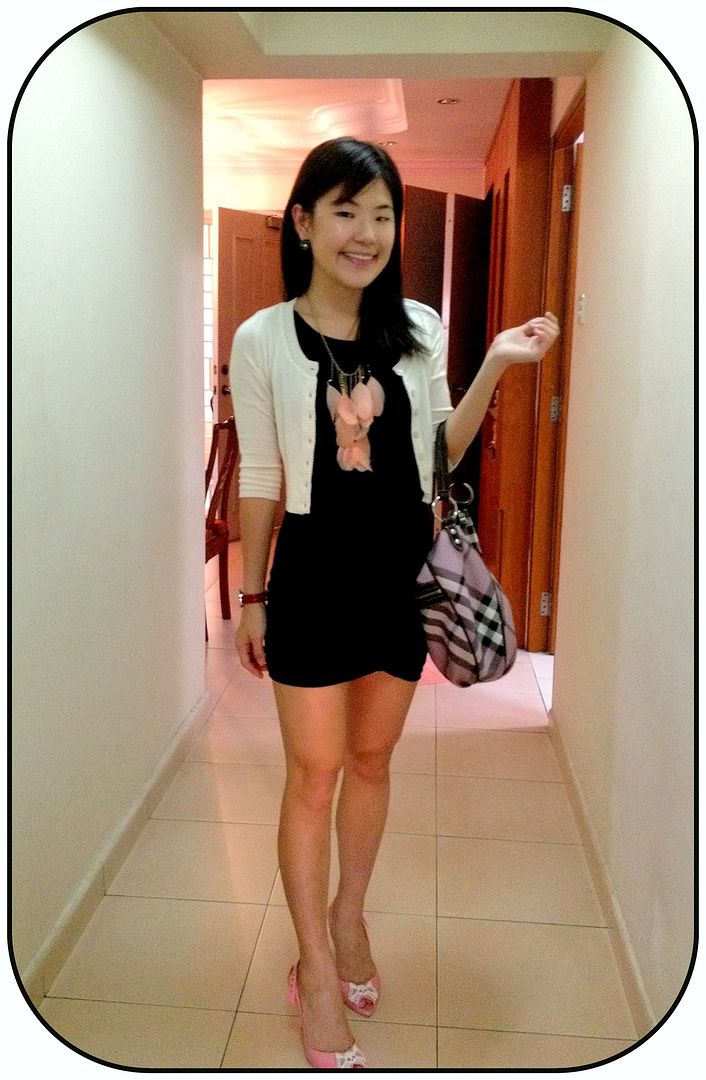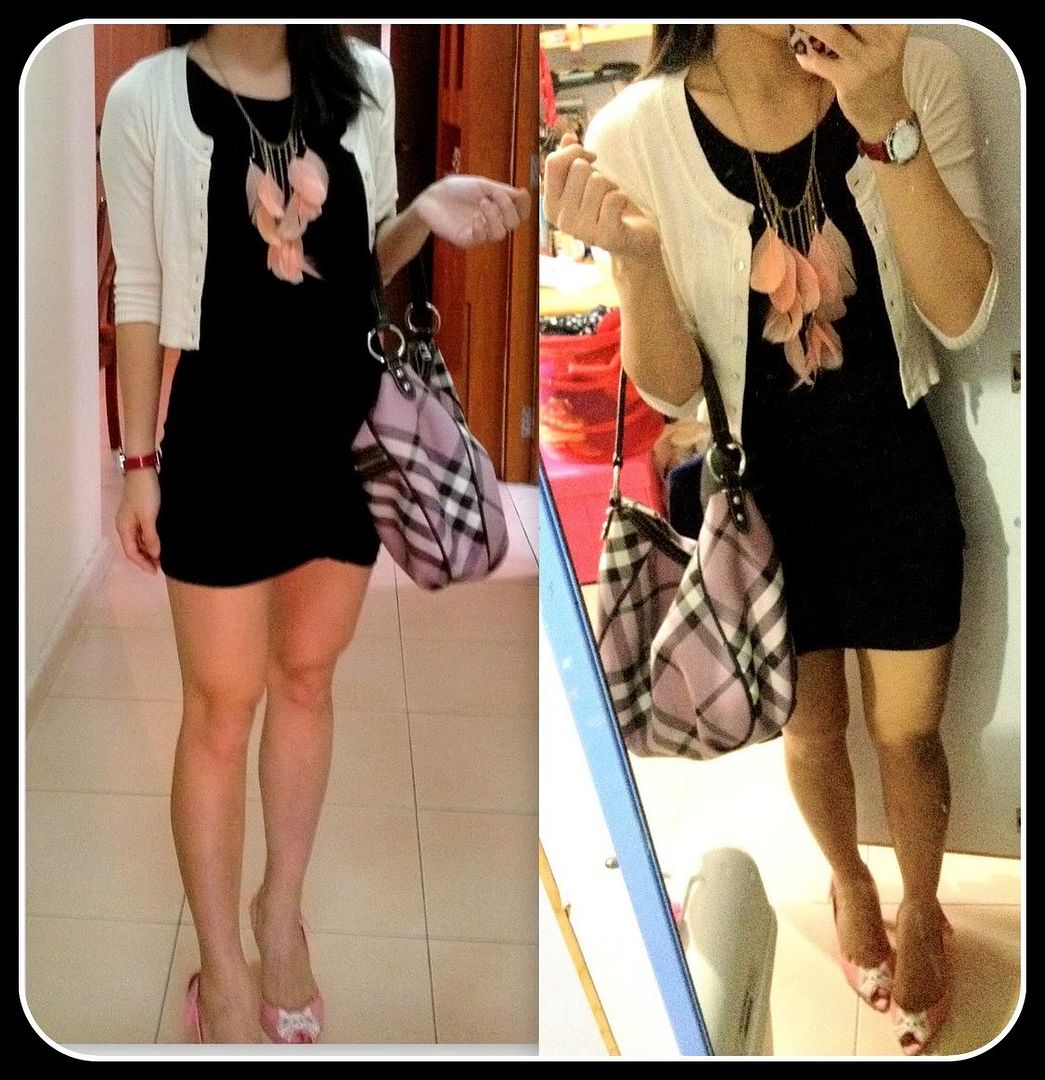 CWC ruffled dress / Mango Cardigan / F21 necklace/ Kenneth Cole Watch/ Melissa Shoes
Hopefully I will put in more effort to match and wont cheat too much during the Project Shoes by rewearing the same pair. All related blogposts will be labelled "Project Shoes" :)
***
Finally got the LB parcel and here's the very popular Camilla corset!
Review - LB Camilla Corset in White (S) & Sunflower (S)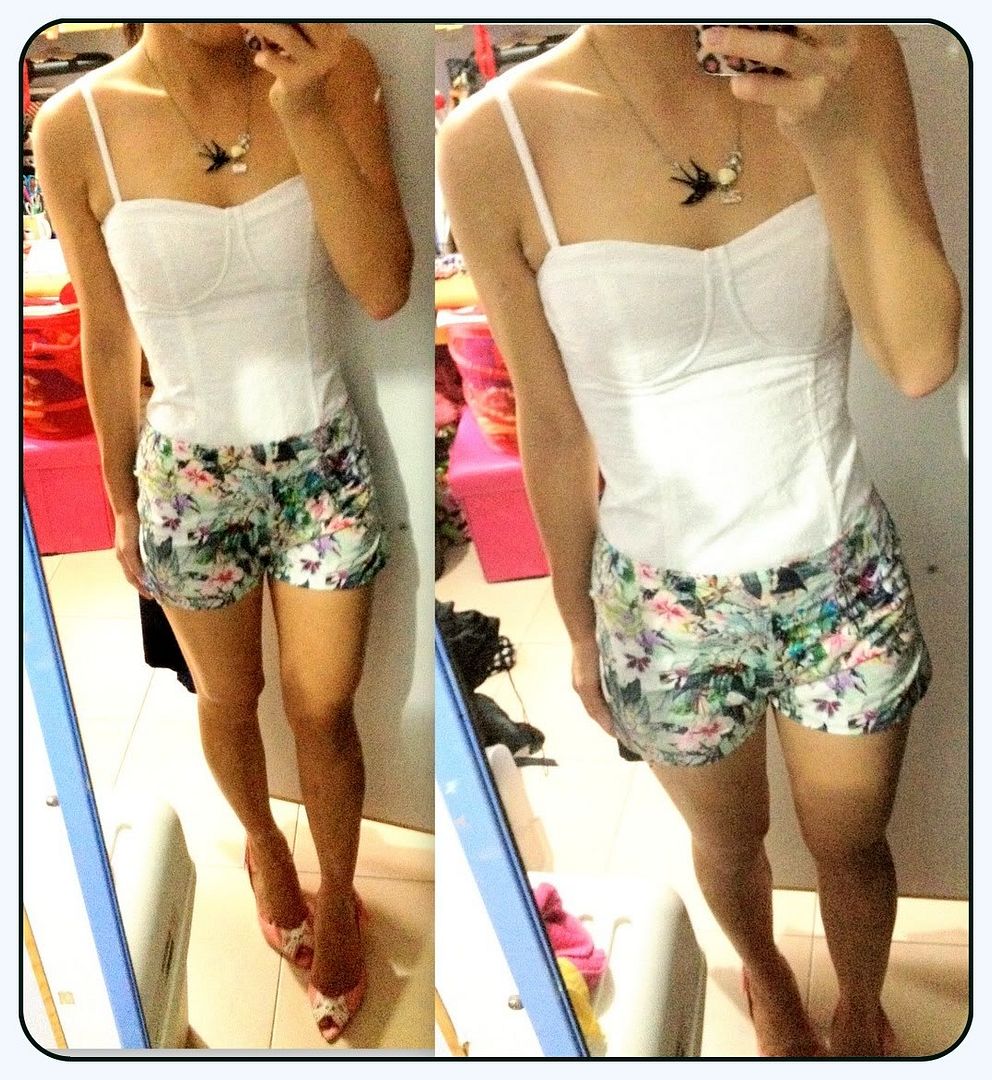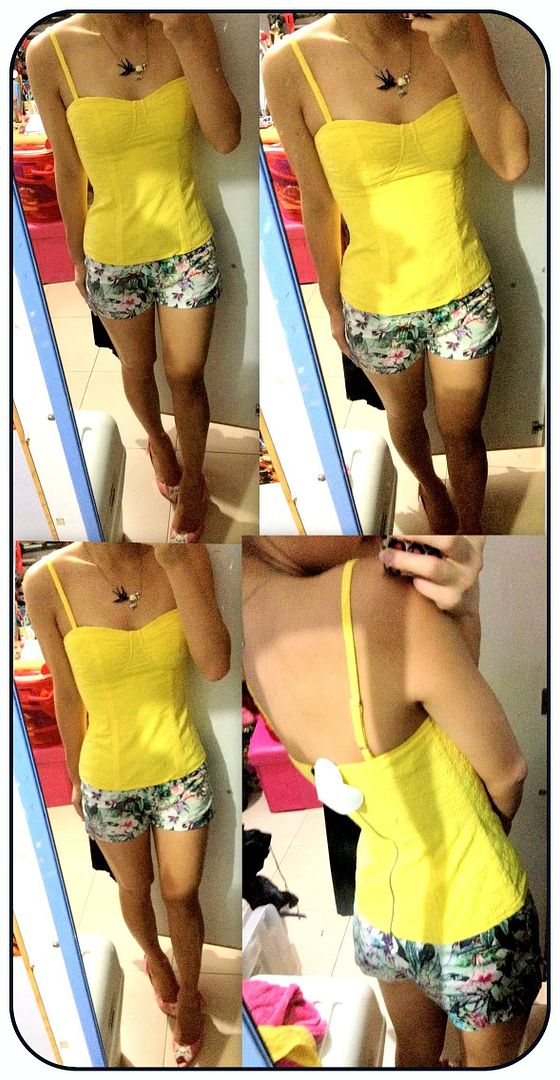 I seldom get two colours of the same top but the corset is just too pretty to resist.
Material wise, it is really awesome and thick, nothing to fault about for $30. With boning and really make one looks slimmer, like the normal corsets from the lingerie department.
Colour wise, I like both alot actually. White is classic and easy to match while yellow is bright, vibrant and makes one look slimmer.
However for sizing, honestly it didnt fit as well as I thought. Sizing runs small this time round. I normally get a S for LB clothes and this time round, S was a little snug for me at pit to pit area. The waist/tummy area fits well with some allowances (I'm about 23" inch waist). Probably due to my huge ribcage, the top torso feels snug after it is being zipped all up. M will probably fit better at PTP but loose at the waist part, so I have decided to stick to a S :)
sold!
Selling the Sunyellow one only
Hope that helps for those planning to join BO!