Hi, I'm back AGAIN. *waves*
Initially wanted to do it last night but somehow I knocked out when the photos were uploaded in my photobucket :)
Feeling so much better and 100% recovered I hope!
Went on a 1.5hr run yest despite the slight drizzle yesterday, it feels quite good really and I really like the Punggol Promenade route!
Went without music this time round and I felt quite good running at my own pace for the first hour, listening to the sound of nature and lots of happy thoughts. Ran past my new house twice and I got really excited imagining how it is going to be like few years down the road and how I'm going renovate it tog with TC :*)
It also struck me that my full Sundown marathon is just in 3 weeks time away and hopefully the two weeks hiatus wont stop my momentum too much :)
It was a

splendid simple

weekend and we did our usual stuffs, hanging around just plain chilling. Catching up on the happenings of the whole week and we could talk forever, that's good thing and I'm not taking it for granted :)
***
Wore my
ASOS bralet
on Friday and I really like the sexy back haha.
Paired it with a super old skirt from Supre (during my spree days) since it was high-waisted enough :)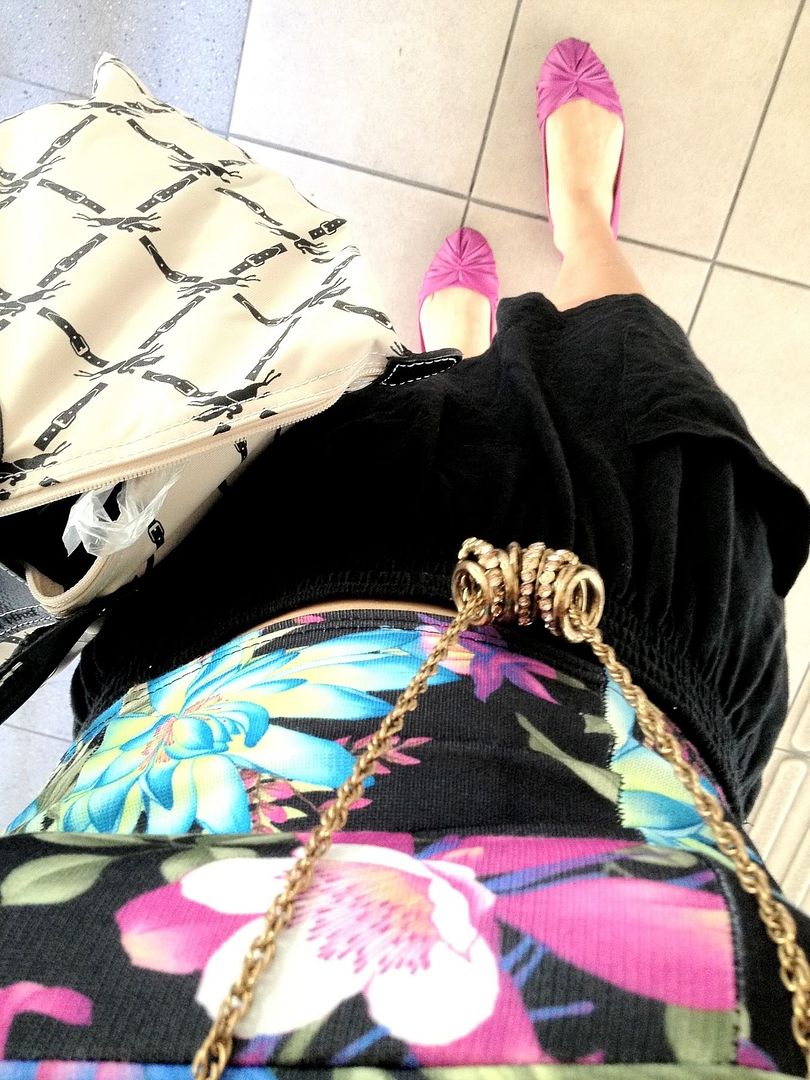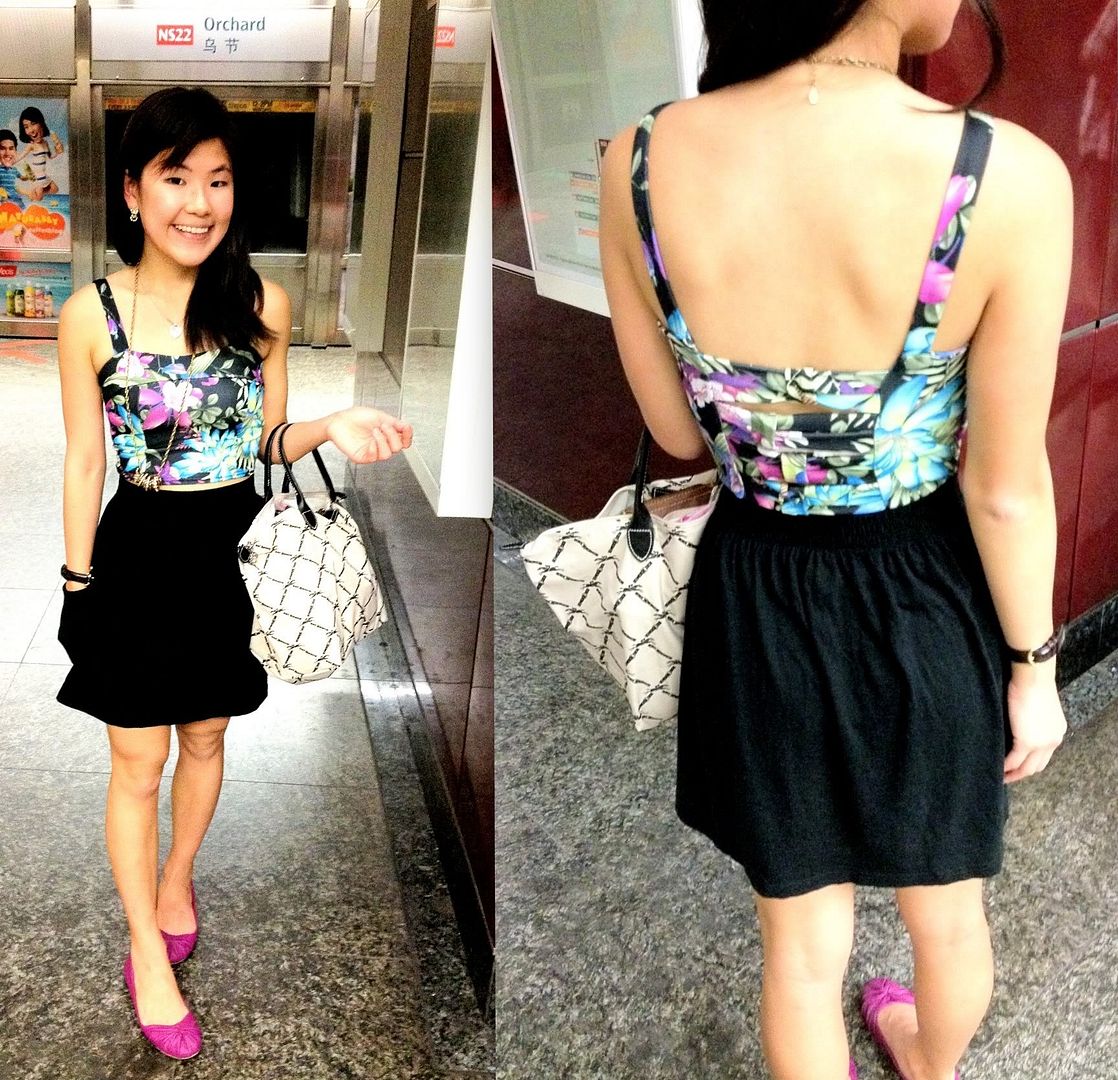 ASOS bralet / Supre skirt / Aldo flats / Longchamp bag / Casio Watch/ ASOS earrings
Went shopping with dear Fel and we didnt get much surprisingly :D
Lusting over this Bershka tweed white jacket with the perfect cut, that came in orange as well. Very pretty just that I do not usually wear jackets in offices :( & the cap-toe mint Zara heels due to my fetish for cap-toed shoes right now, but no sizes yet. Didnt get any since they are just wants and not needs for now...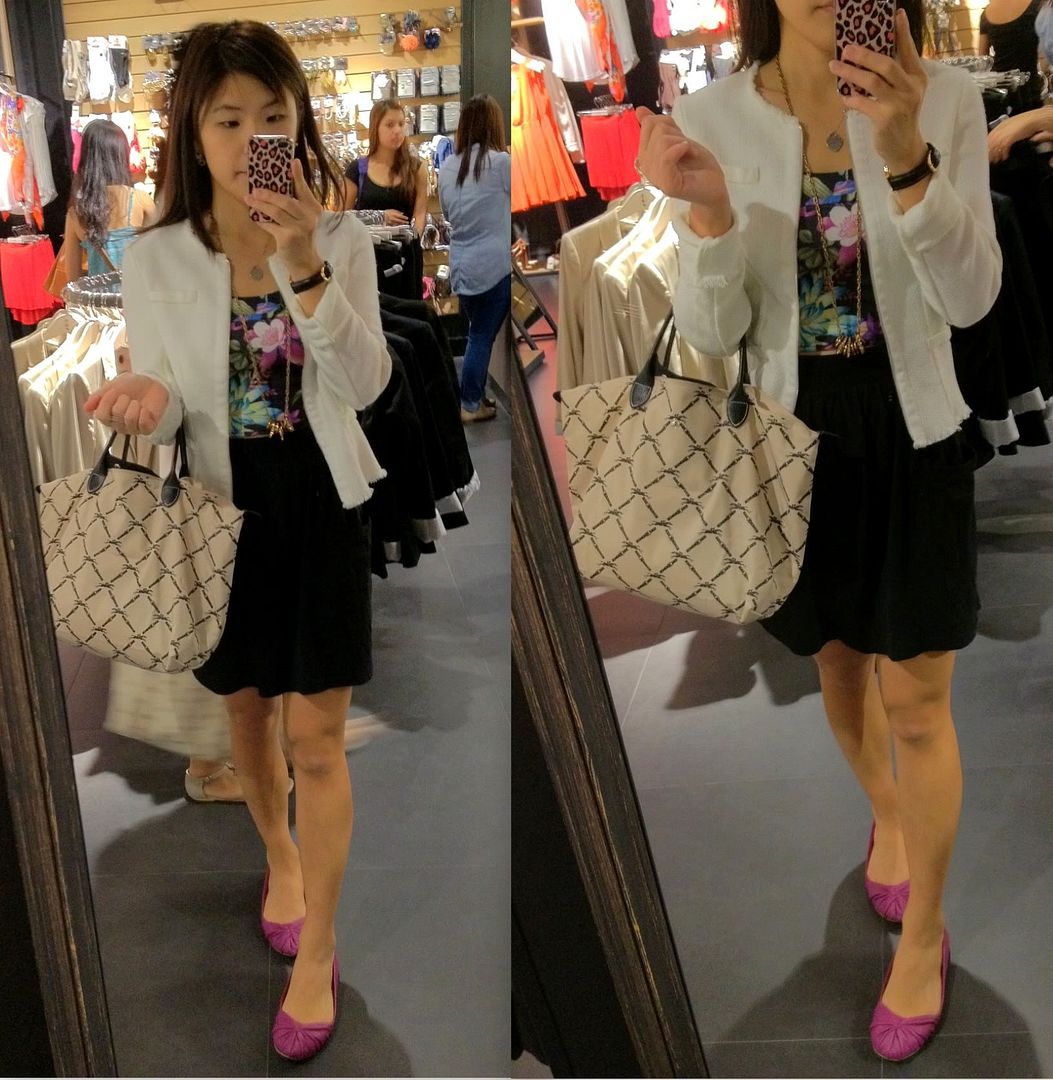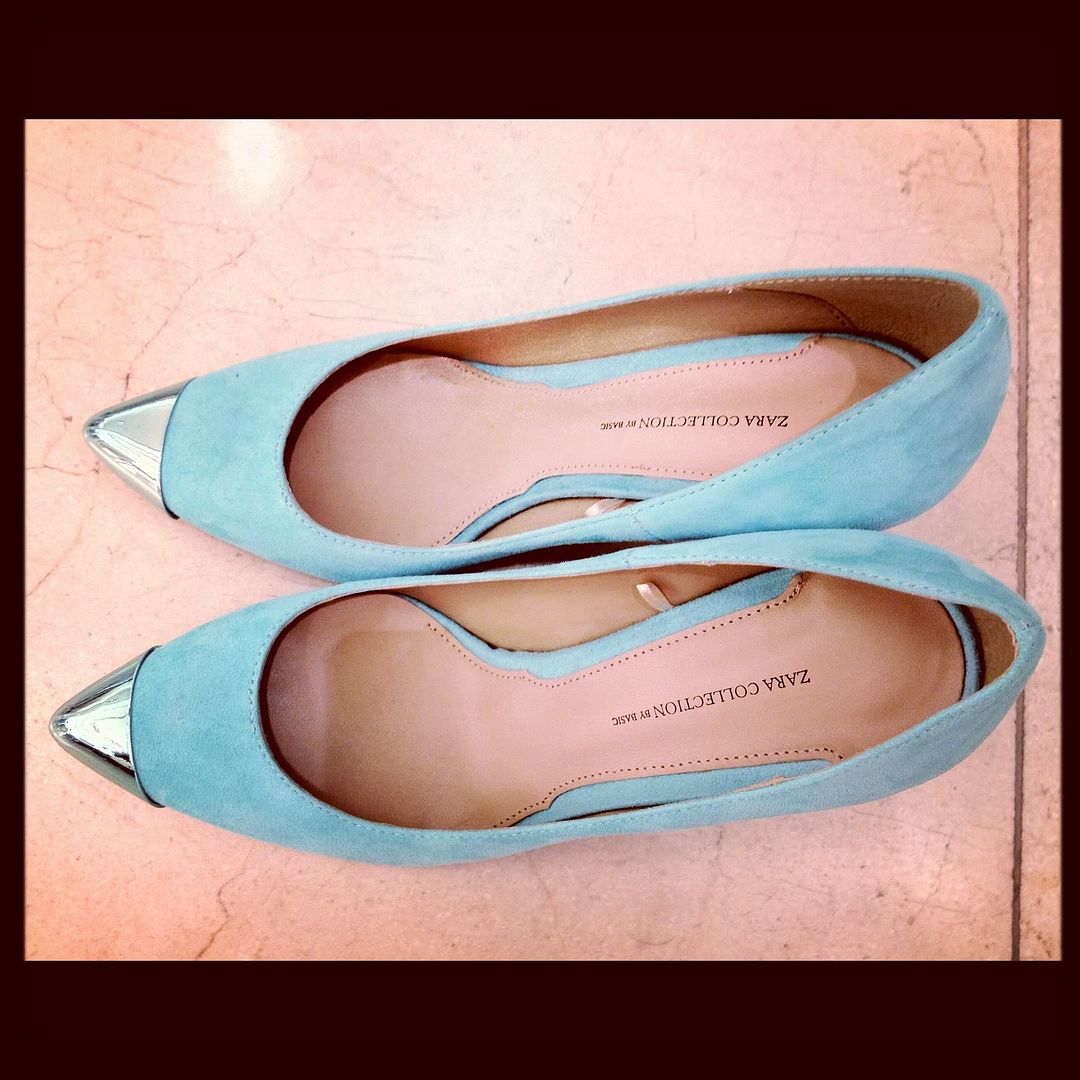 why so chio one?!
Wild honey with Tess for catching up, and we were lucky to get seats despite dinner timing.
Lots of raves on the place and I really like the ambience, with huge proportion brunch :)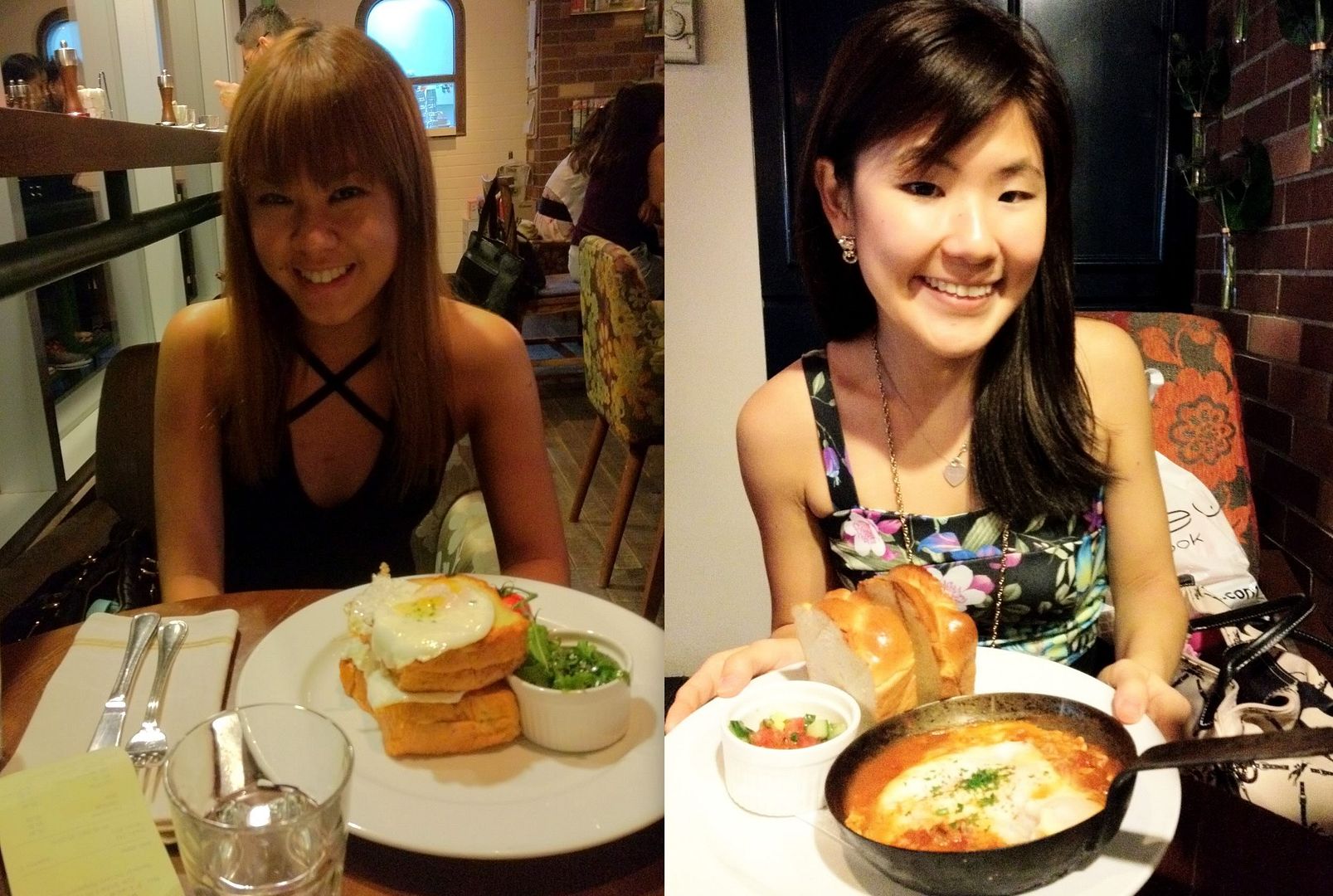 Our food!
French Toast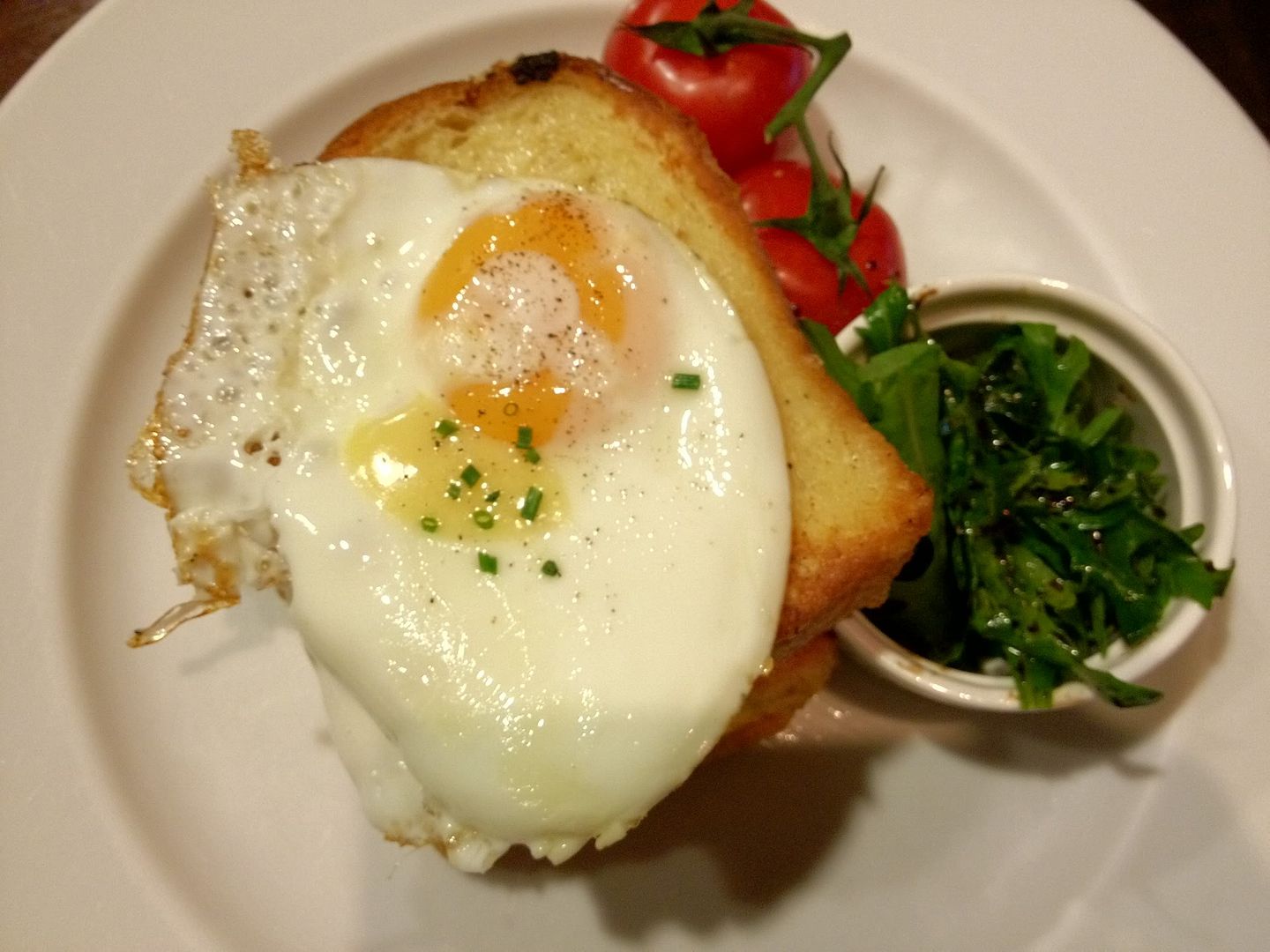 Tunisian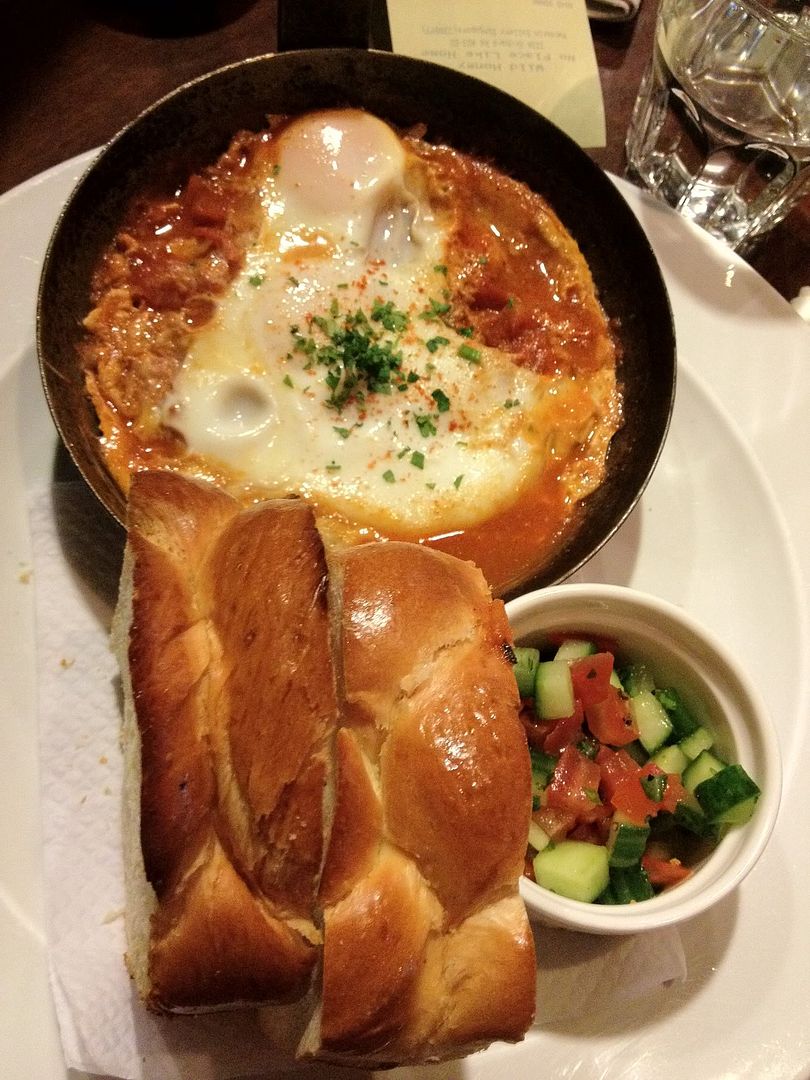 Chilled out at Soul-Out at Changi to support Kel's bro latest outlet with TC & the rest.
The new outlet has not opened officially yet and they were having $38/- free flow beer that night.
I like it more than the
Farmway@Pasir Ris
outlet actually, a good & refreshing place for Friday nights for people who do not like crowds (Timbre etc). Very good place to chill with pool tables, beer and live band as well. Love the crabs especially!
Only thing was that transport was a challenge, needs to drive in just like the Farmway outlet
Will post the new address when the outlet has opened :) East people can check it out!
SoulOut @ Farmway
11 Pasir Ris Farmway 1 Aquafauna Centre Singapore 519355,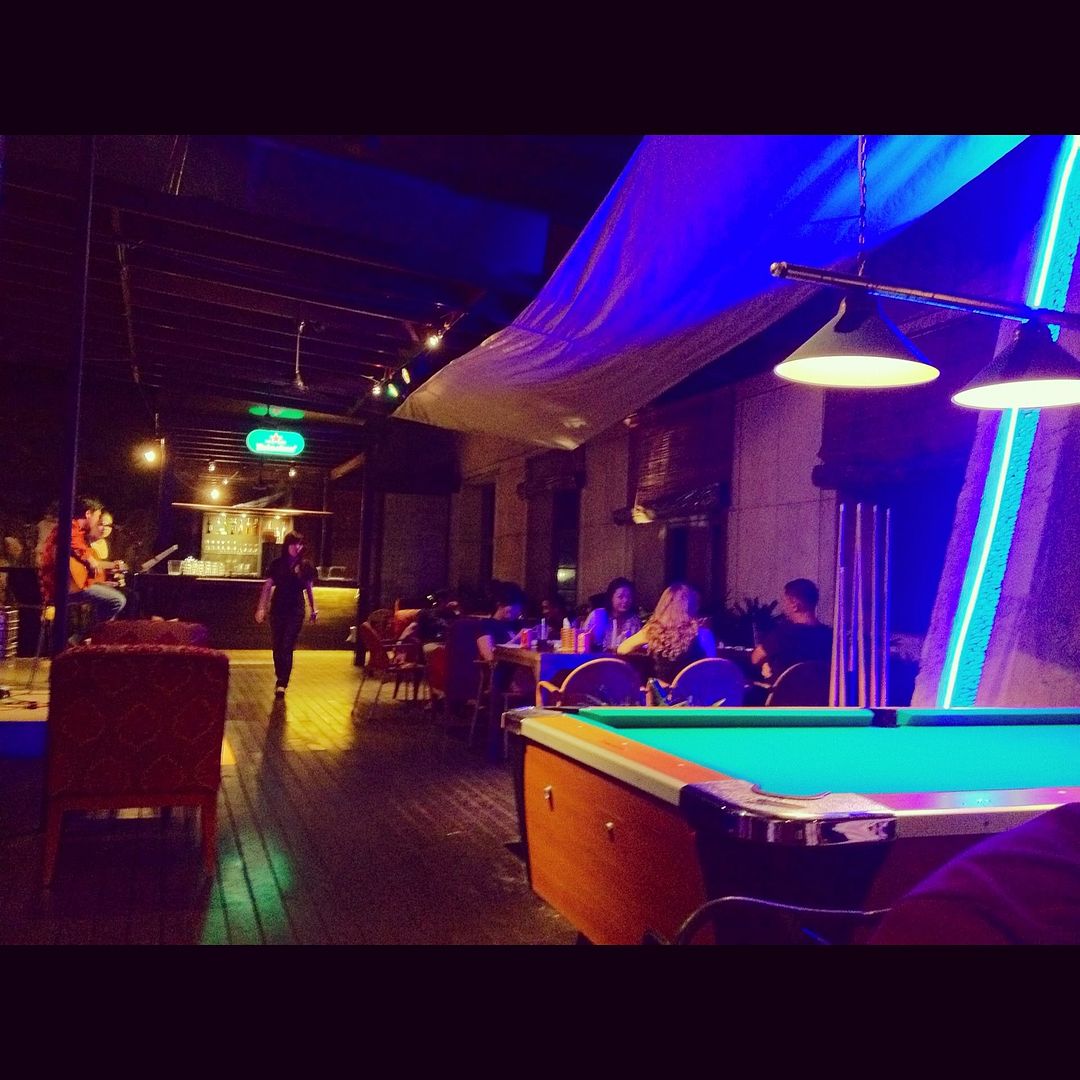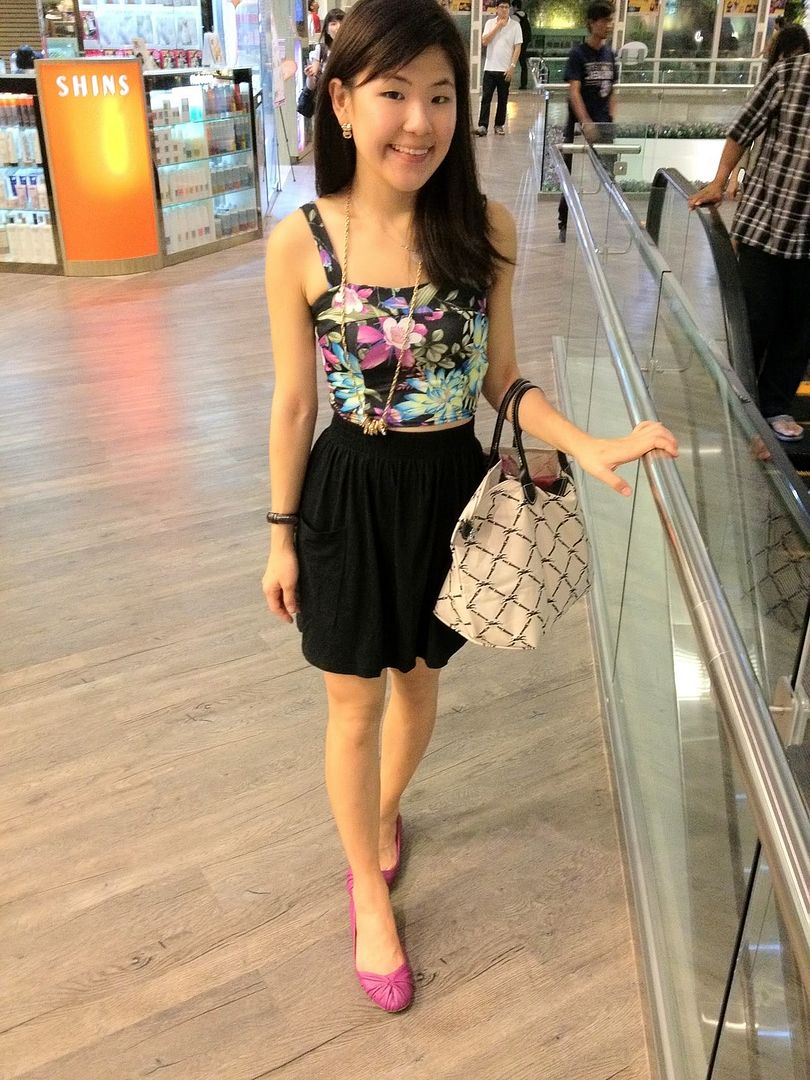 & I'm loving my new buys that day, the perfect nude pair with plyton details (to die for) from Newlook and H&M eyelet top :)
Wearing the shoes right now at work and mad comfty!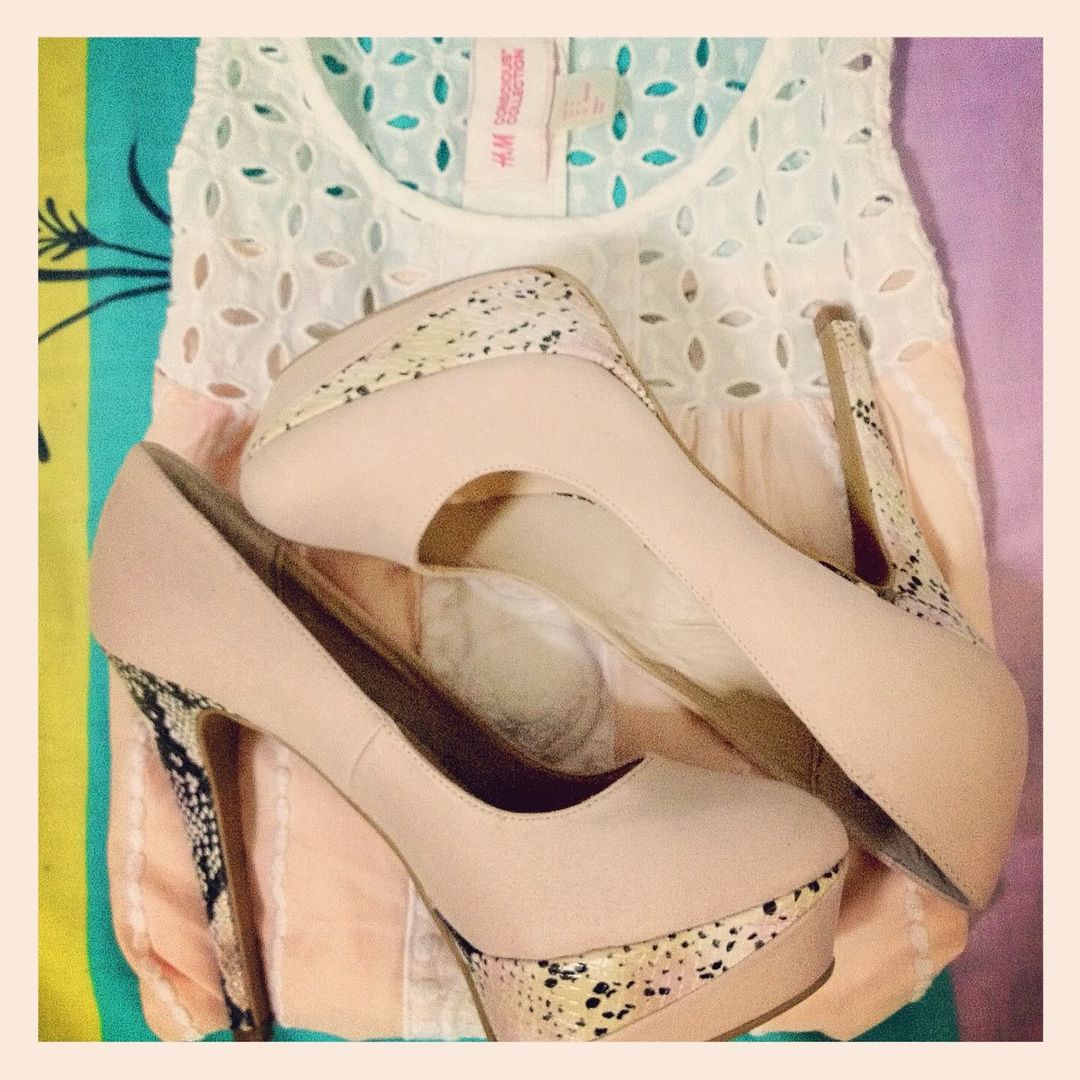 ***
Wore the new top immediately the next day with a old pair of eyelet shorts. So apt for my twitter nick haha :)
Was still schooling at NUS but it was love at first side so I splurged $50 on that eyelet shorts at m)phosis, glad it is still white till now so money well spent! :P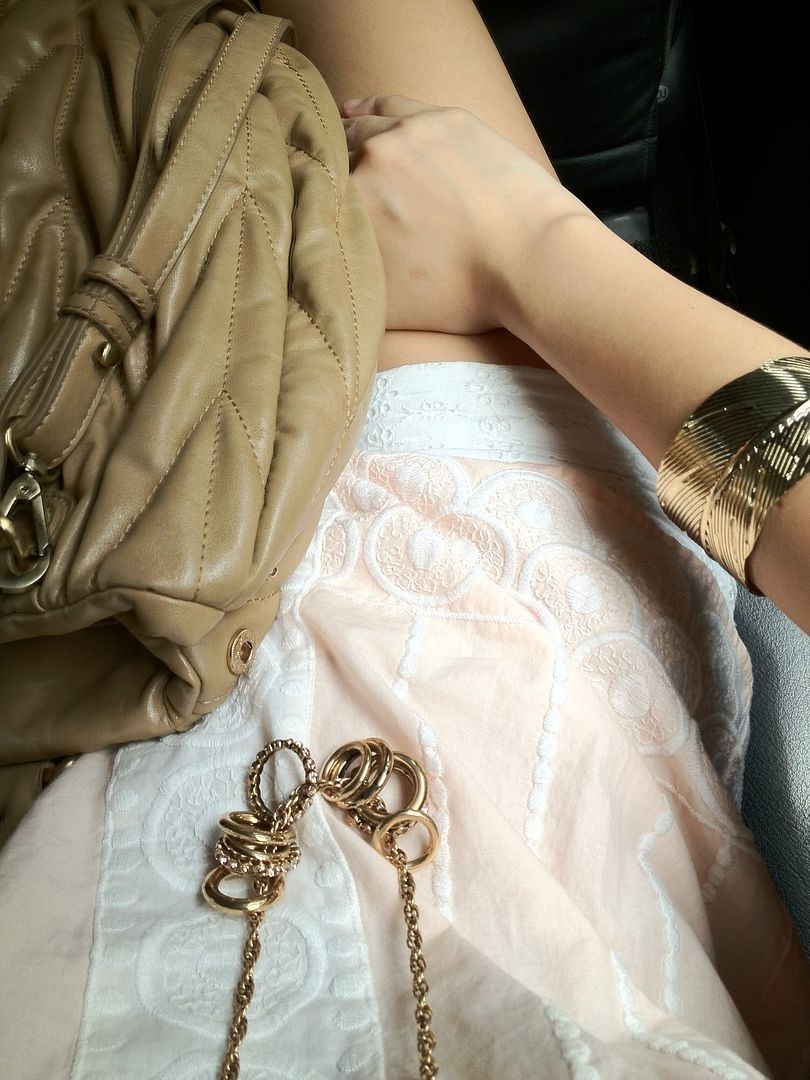 Really casual OFTD that day, was really comfty in shorts to town!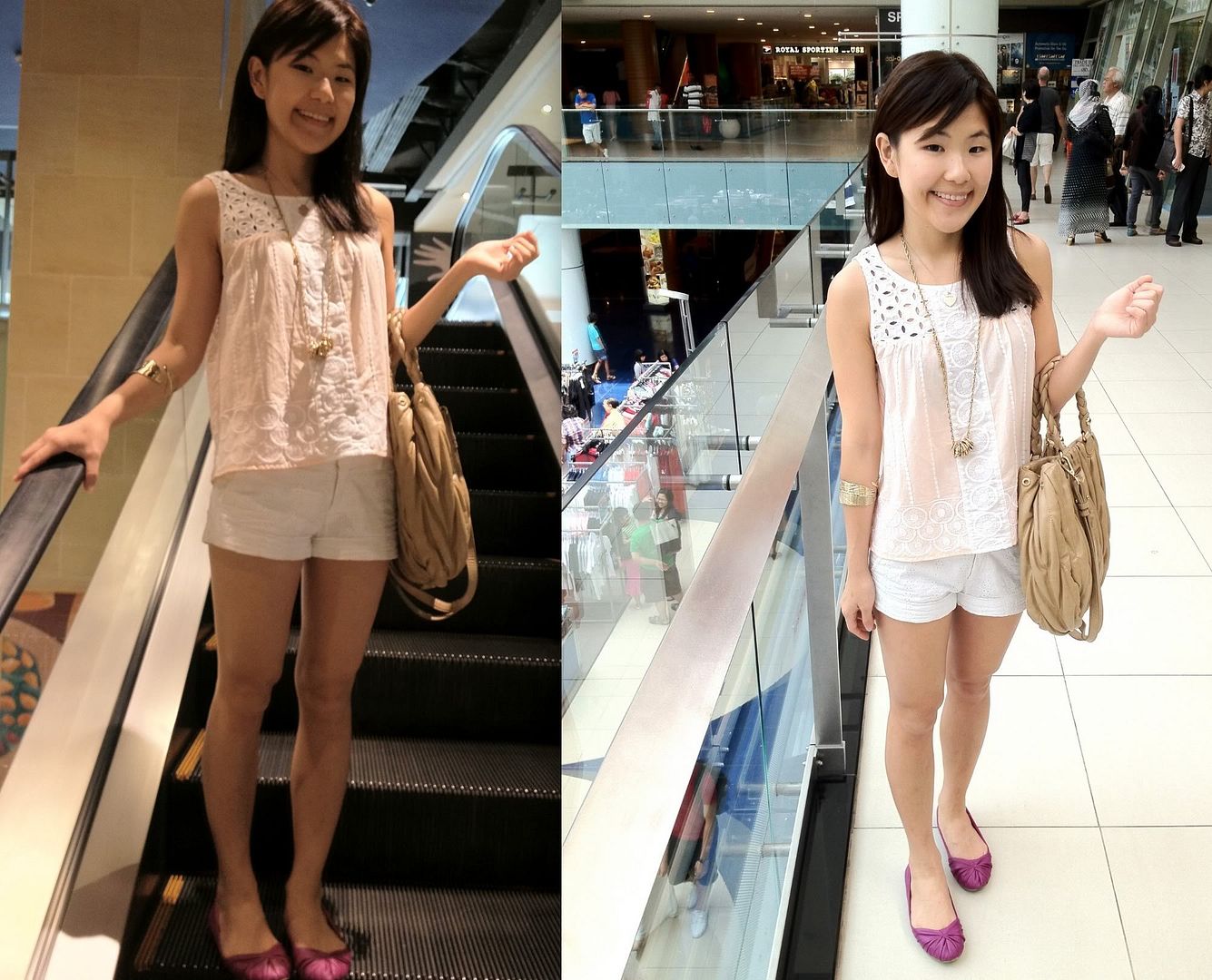 H&M eyelet top / M)phosis shorts / C&K bag / Aldo shoes / H&M cuff
My fav date! :)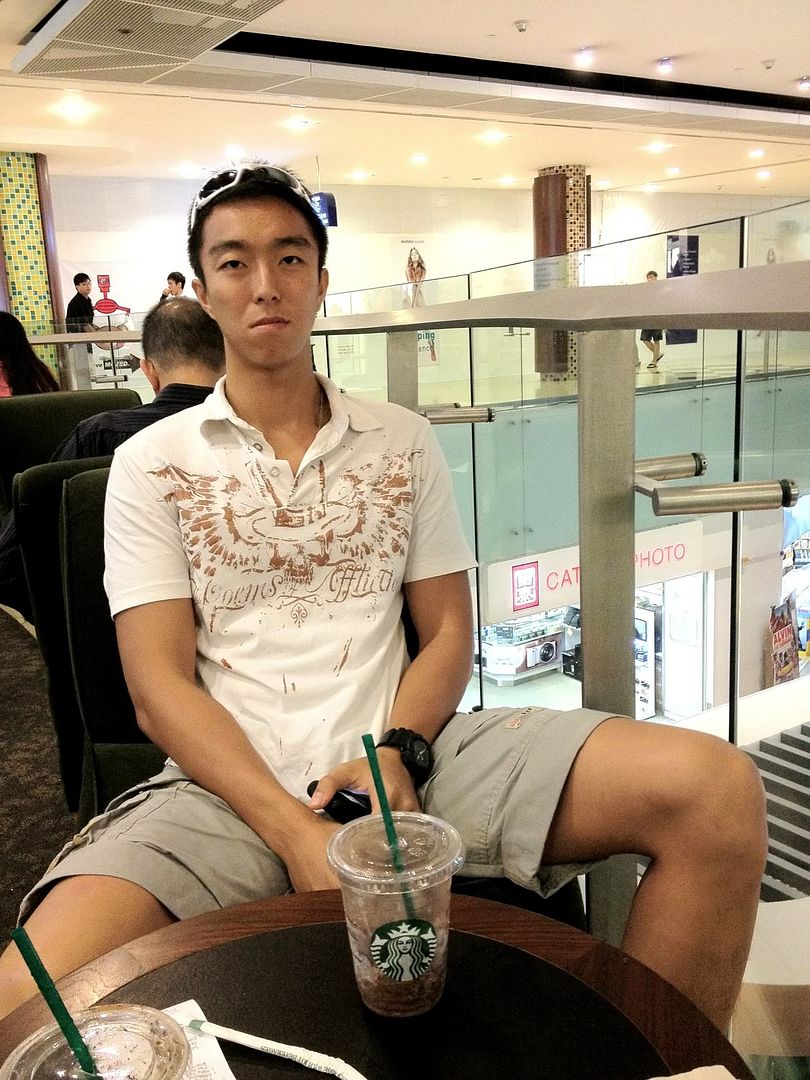 Our breakfast - Prawn Noodles @ Beach Road. I'm a prawn noodle fan and so far my favourite outlets include the Blaco Court, Beach Road and Old Airport Hawker Centre. Yummy yummy!
370 East Coast Road, Singapore
Tel: +65 6345 7196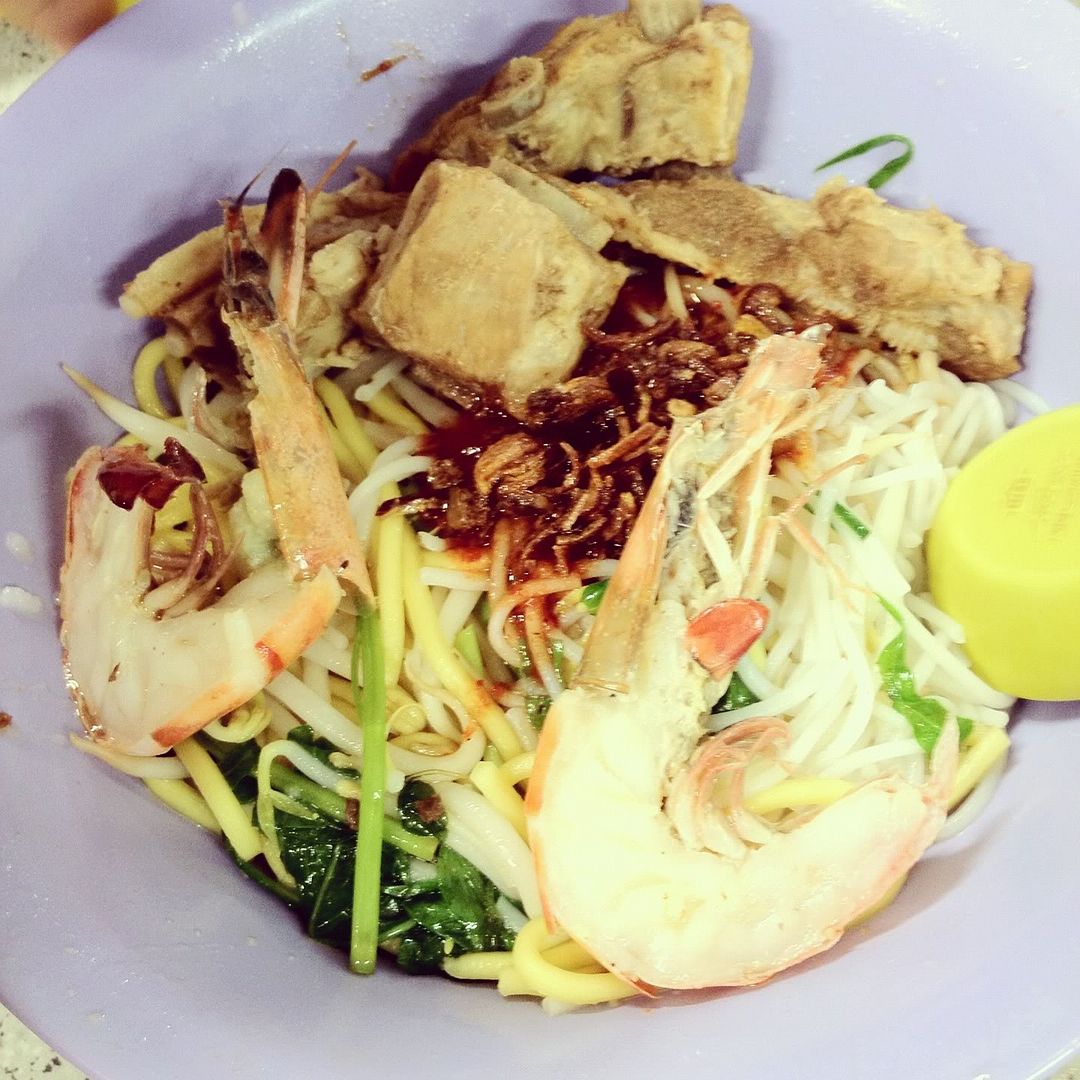 Skinny Pizza at Raffles City - gave it a chance after the disappointing experience at Suntec.
Surprisingly, it was not that bad and I kinda like the pizza (not so filling as compared to Pizza Hut) and the sides! We had the one quarter sausage, cheese with toast and truffle fries for $15. Would love to try the Squid Ink pizza soon!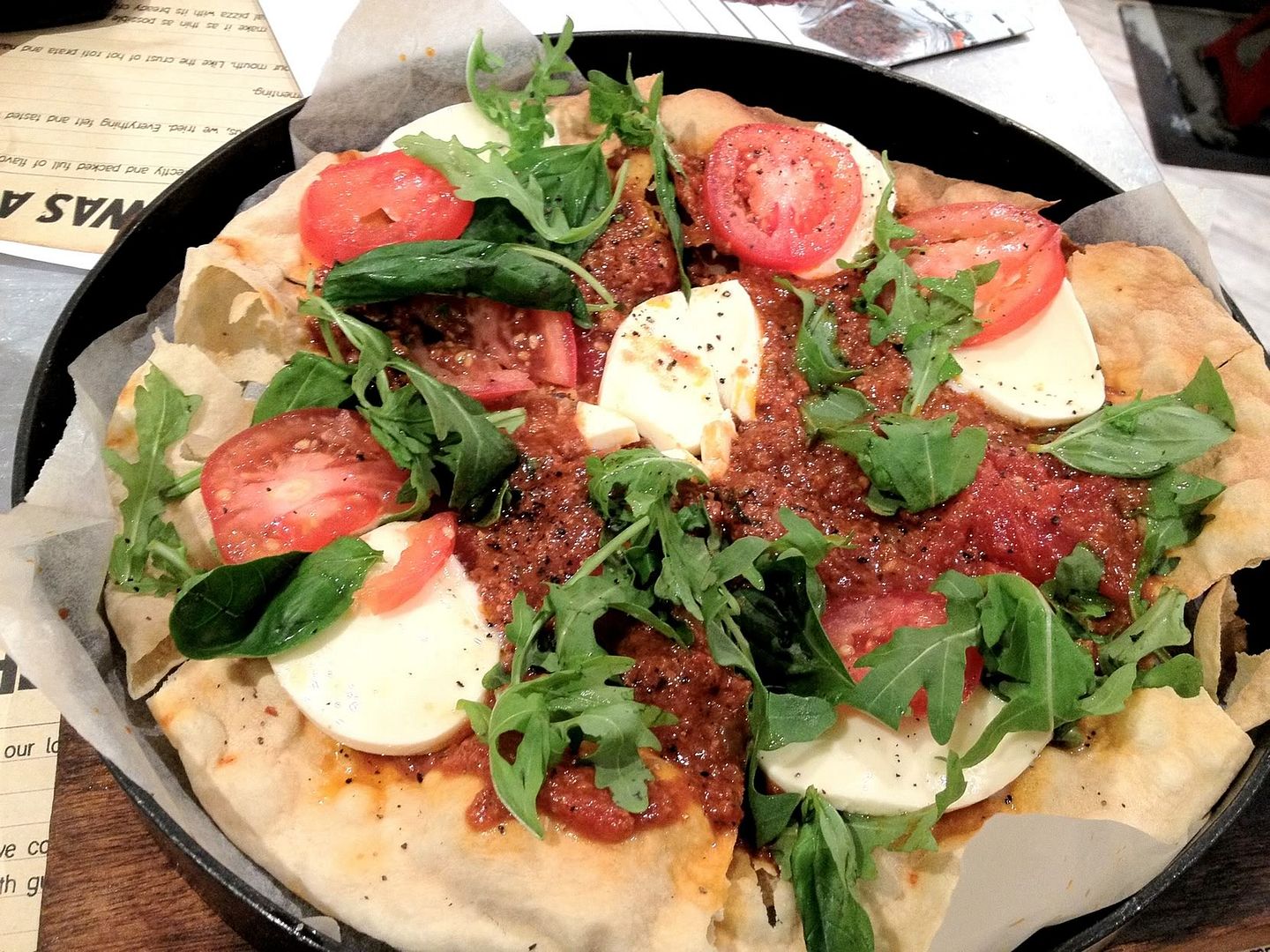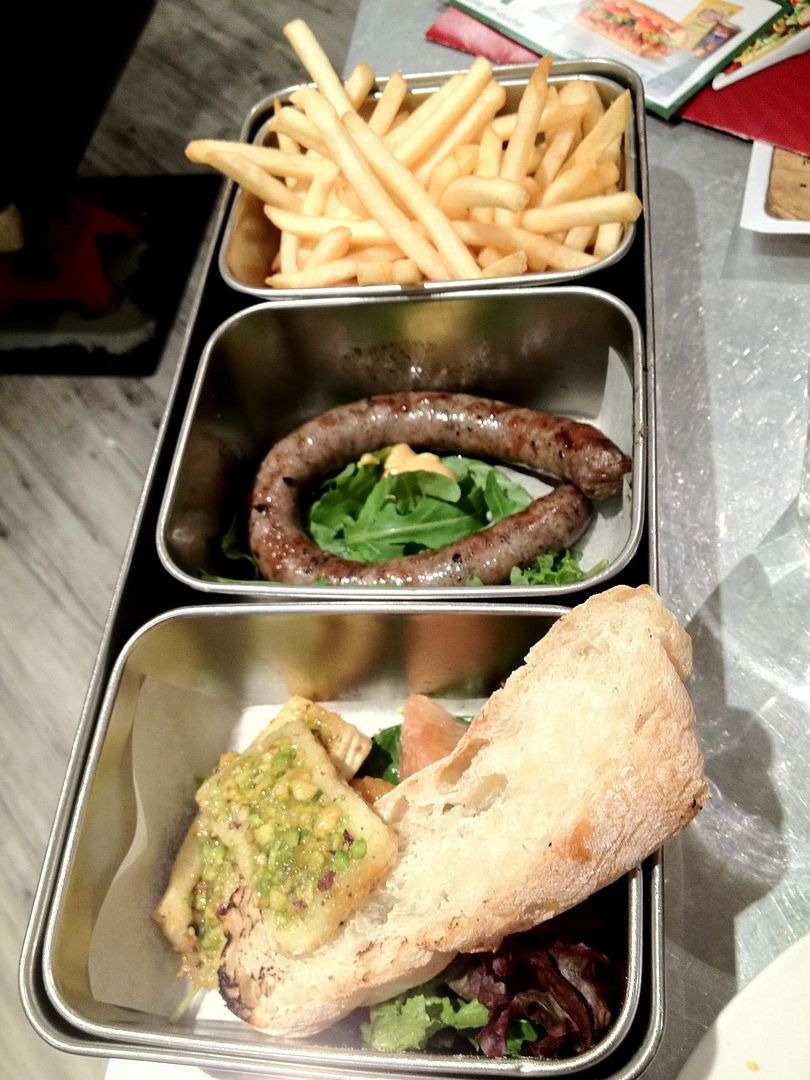 New lusts - the mint skinnies from Zara & chiffon skorts.
Really pretty & elegant in reality and the skorts are really tempting, with a smooth chiffon over a pair of white shorts with superb cutting. Didnt buy it coz its at $79.90 though I'm still thinking if I will wear it on a frequent basis :)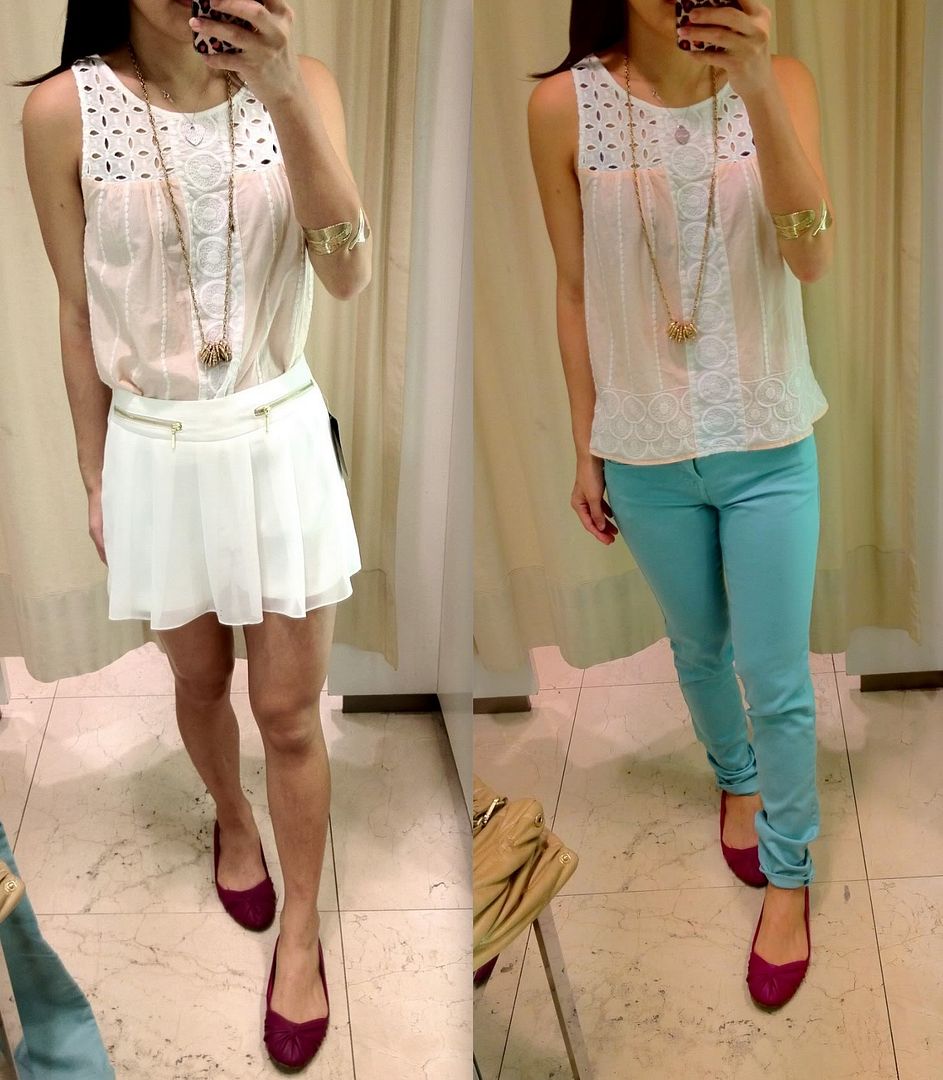 ***
Here's some of the other pictures "koped" from Candice & Veron :)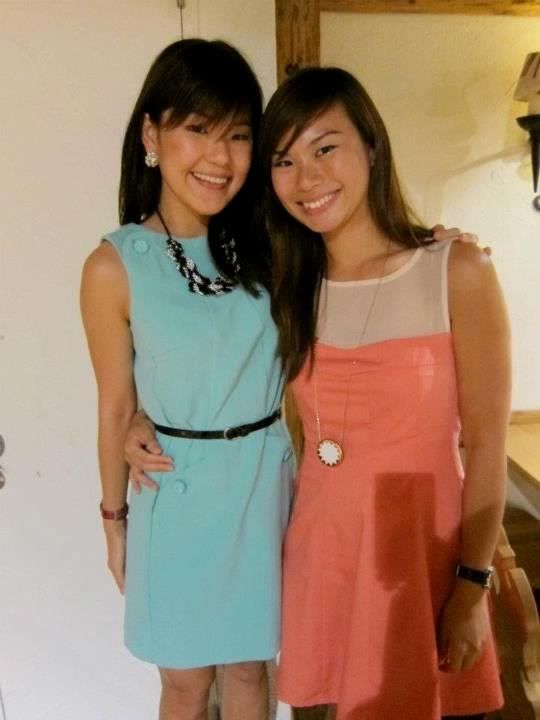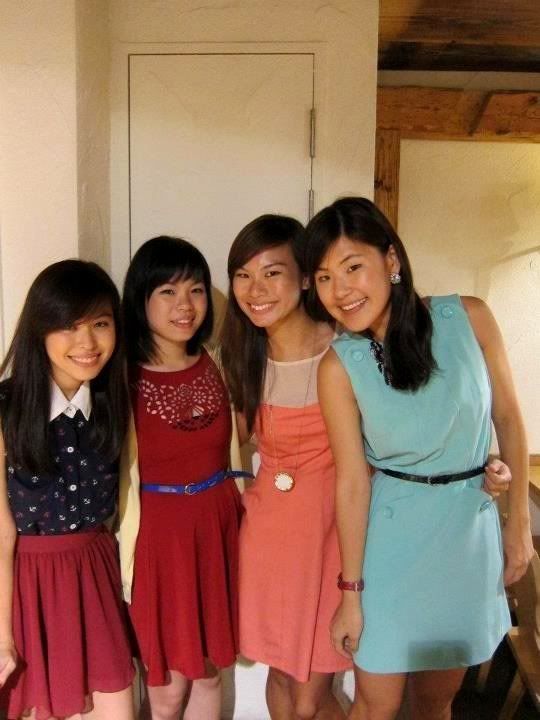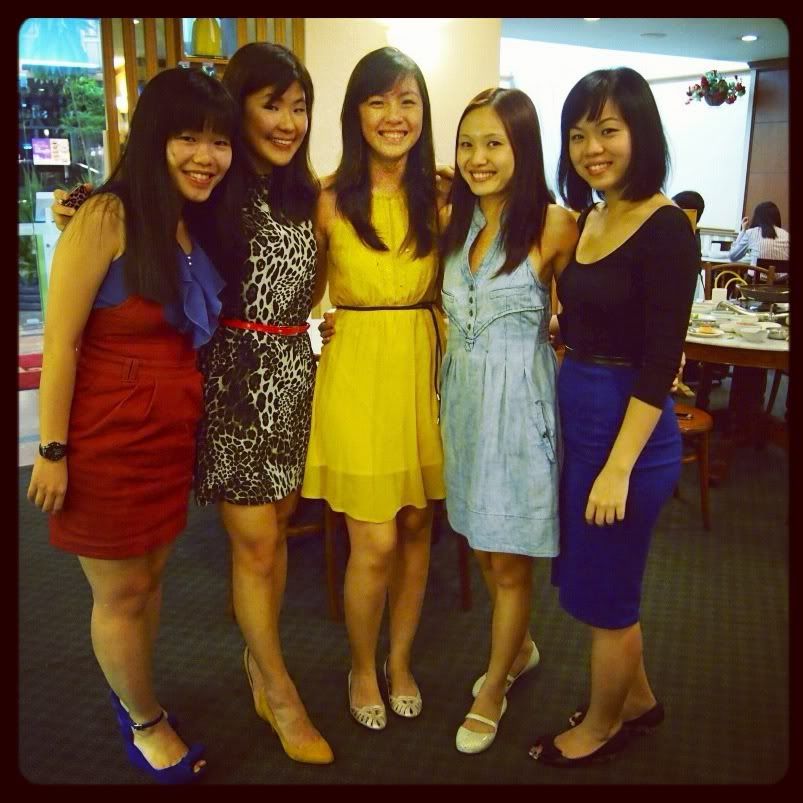 ***
Here's the only item received this week :)
Review - CWC Clarisse Knit Cardigan in Pale Peach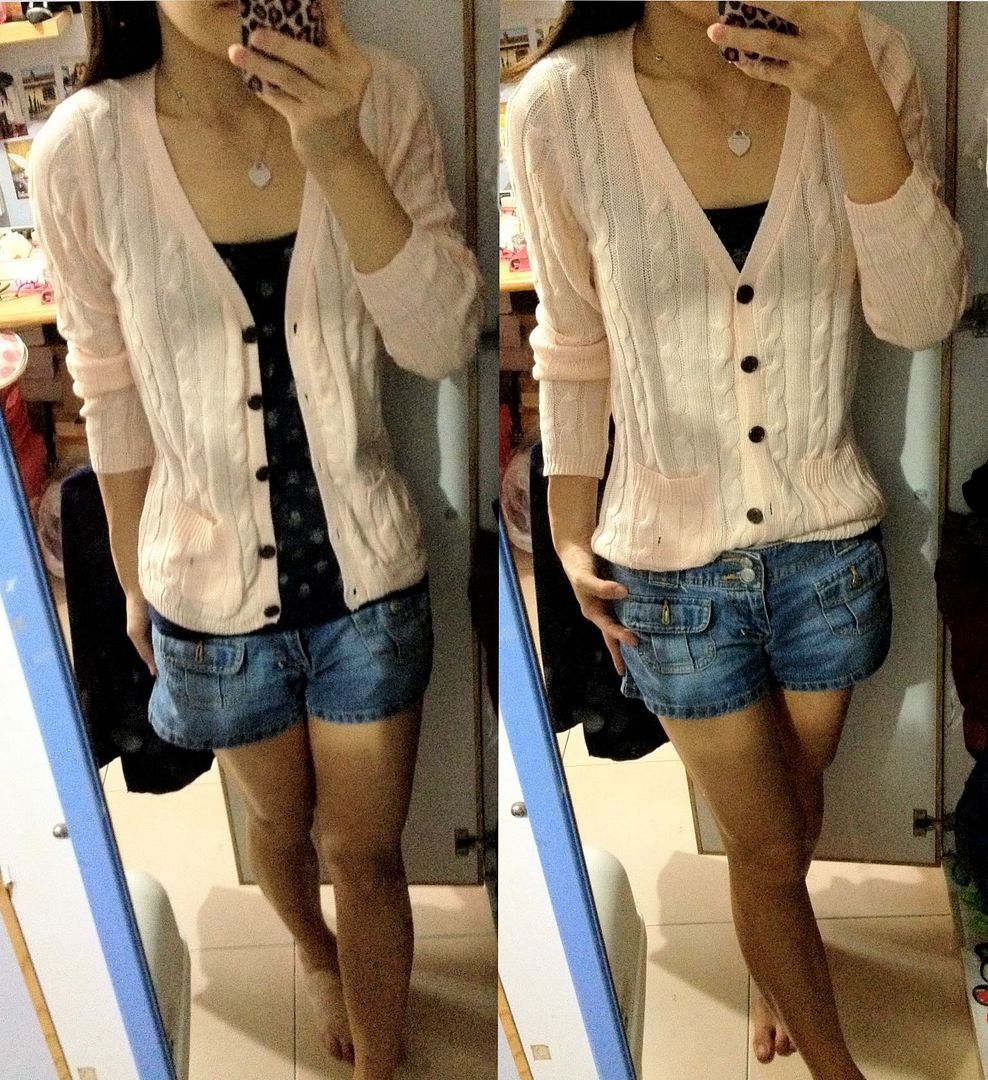 Loving the colour of the cardigan especially, its a perfect peach and unlike the nude colour on CWC's website. Really comfty and thick and super worth the $28 paid I should say. Perfect for cold offices and it feels really good against the skin, not scratchy. Thicker than the usual Zara / mango cardigans and I would say it is a really good buy.
Sizing is good as well, with allowances on me. Comes with wooden buttons as contrast :) However, I would be selling it since I rarely wear cardigans in office :)
***
Hoping to receive the SMooch & LB parcels today so check back for more reviews! xx