It's 2am right now but I'm feeling super duper hyper, as if its a Sat night
So I decided to type and type here till I fall asleep!
Warning , it
s going to be a long post ahead and photo spam haha with with a review below!
I actually like doing long entries than break it up into different portions :)
Work has been hectic of late, but I have been squeezing in short runs, dinner dates.
I have always love trying out new exercises and I finally tried
Floating Yoga
this w
eek!!
That was probably the highlight of the week besides the routines .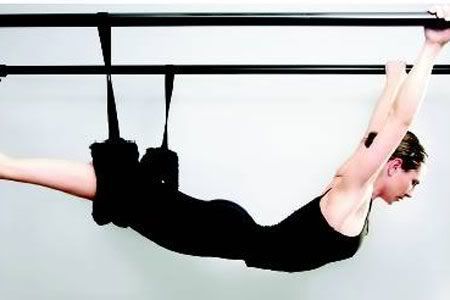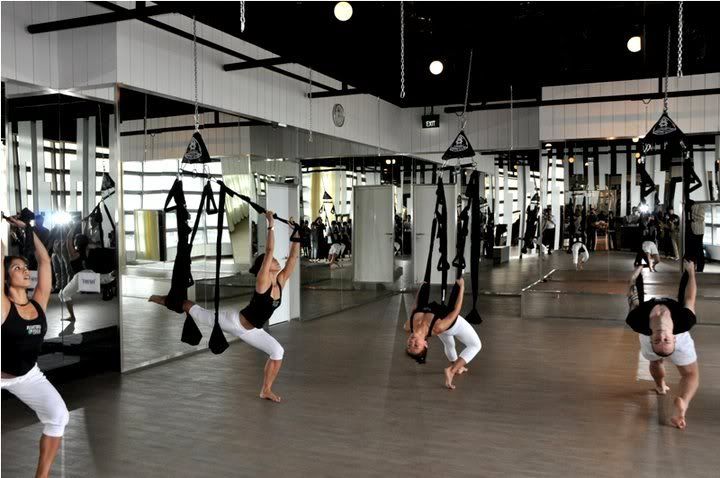 Basically, Floating Yoga is doing yoga and poses in the air instead of on the mat, so you will be hanging on top doing head-stands but in the air. Been reading so much about it, but my yoga & gym place do not offer that, so I went to source for alternatives.
Managed to try the trials at Celebrity Fitness and its super xiong but fun in a way, managed to stretch my body and didnt break any bones whee!
On yoga, when I started doing it 4 years back, it was more to complement my gym and running. I needed something light to bend and stretch my muscles, to make it toner instead of bulking too much muscles since I do weights.
And over time, I have fell in love with it.
Beside improving my sitting & standing postures, it has made me a happier person and after every lesson, I will feel so much better and at peace with myself
I'm quite an impatient and fast-paced person by nature and yoga has made me calmer and focus better and slow down my pace
Still not easy to slow down, eat slower, walk slower, do work slower since it is by habit, but yoga has taught me to concentrate, think better and not rush into things too much
I started out not able to bend too much but now, I can bend much better and it has strengthen my spine quite abit, especially doing back-ward bends and headstands.
Hopefully I will be able to retire at 55 years old with grandchildren, do yoga everyday when my legs can no longer run anymore haha.
***
Besides the Gojane batch received in my previous post, we received another batch after that the next day, but it was all for my colleagues and they are all kinda addicted thanks to me hahaha.
Felt super happy ordering for them and glad it fits everyone again!
Some of their wedges, I like the polka dots one so cute!
Identical wedges haha
With S, who is in her new chunky heels bought the other round, super hot! Love how she matched it with a blue tee and black pants to complement the prints :)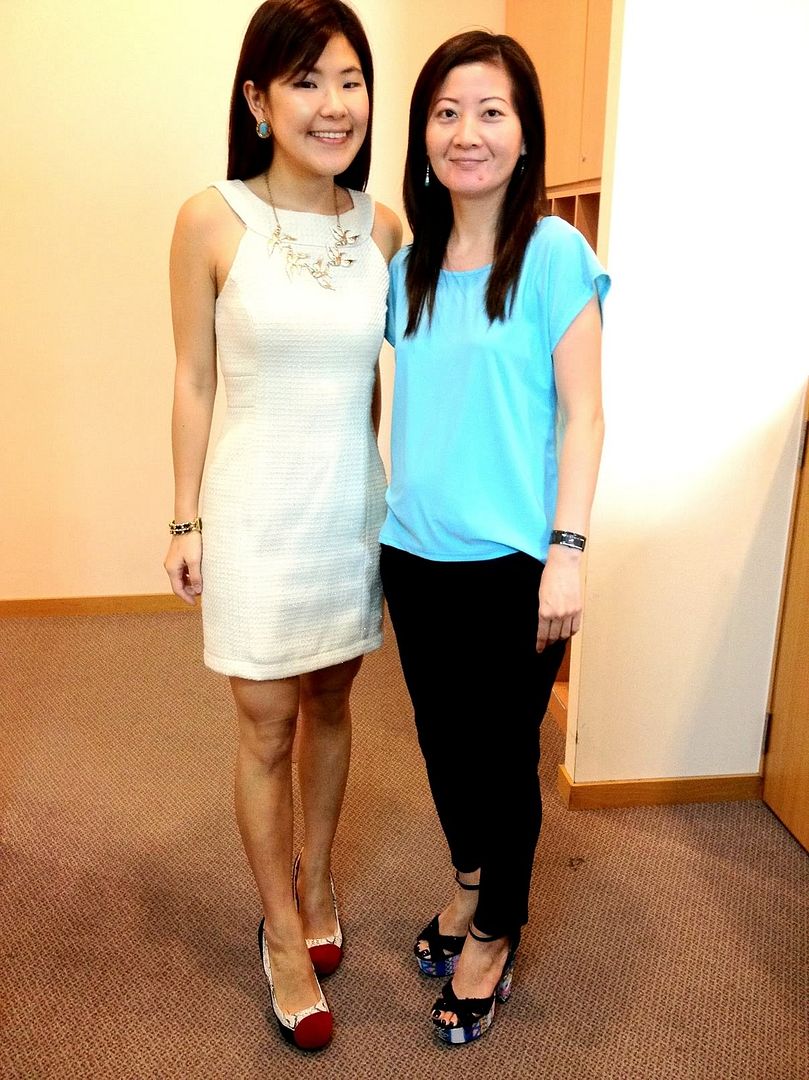 #Project Shoes -
Wore this old
Gojane red-tipped colourblock heels
, just in line with my cap-toe craze right now haha. I like how comfortable it is especially being seasoned over time and a statement piece by its own. The perfect pair if I need some height and comfort.
Got it at less than SGD30 I think due to their sale last year.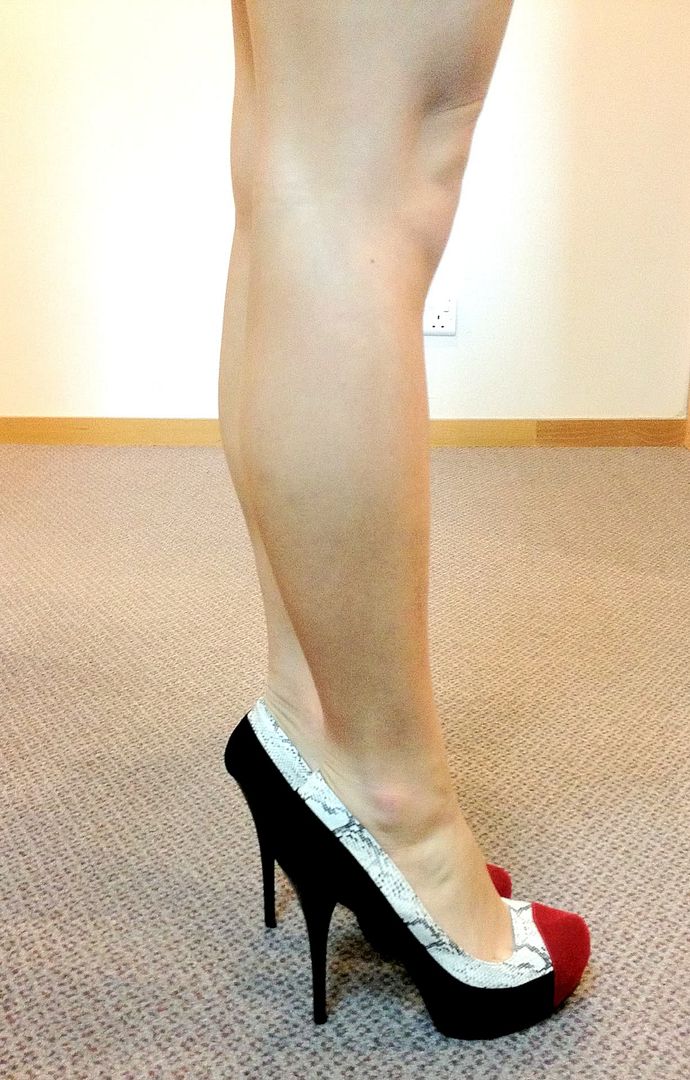 Wore it with a cream shimmery tweed dress from Starglace back then, an online shop which has stopped operating. I bought it at $39 back then as it was the perfect thick tweed dress that I wanted, but stopped wearing after one time. Almost posted up on my selling post but suddenly I gained the love for tweed again, after the tweed shoes haha.
I love how simple and chic the dress is on its own, and not of any colour khaki or yellow, but a beautiful cream/white colour. Except for the material which can be rather thick in this weather, I really love this dress right now! Wore it with simple gold accessories as I like white-gold combi so that was my OFTD that day :)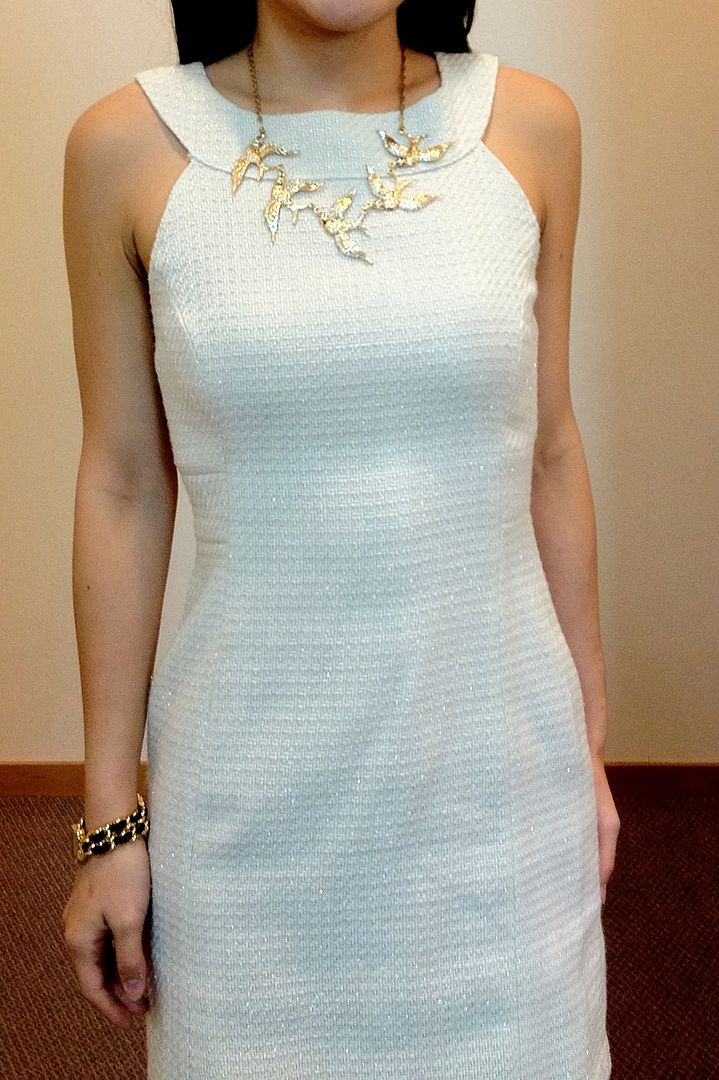 Starglace dress / Moschino gold chain watch / Gojane heels/ TE necklace
***
It was a tough decision but I decided to choose the printed heels over the neon print snake print for today :)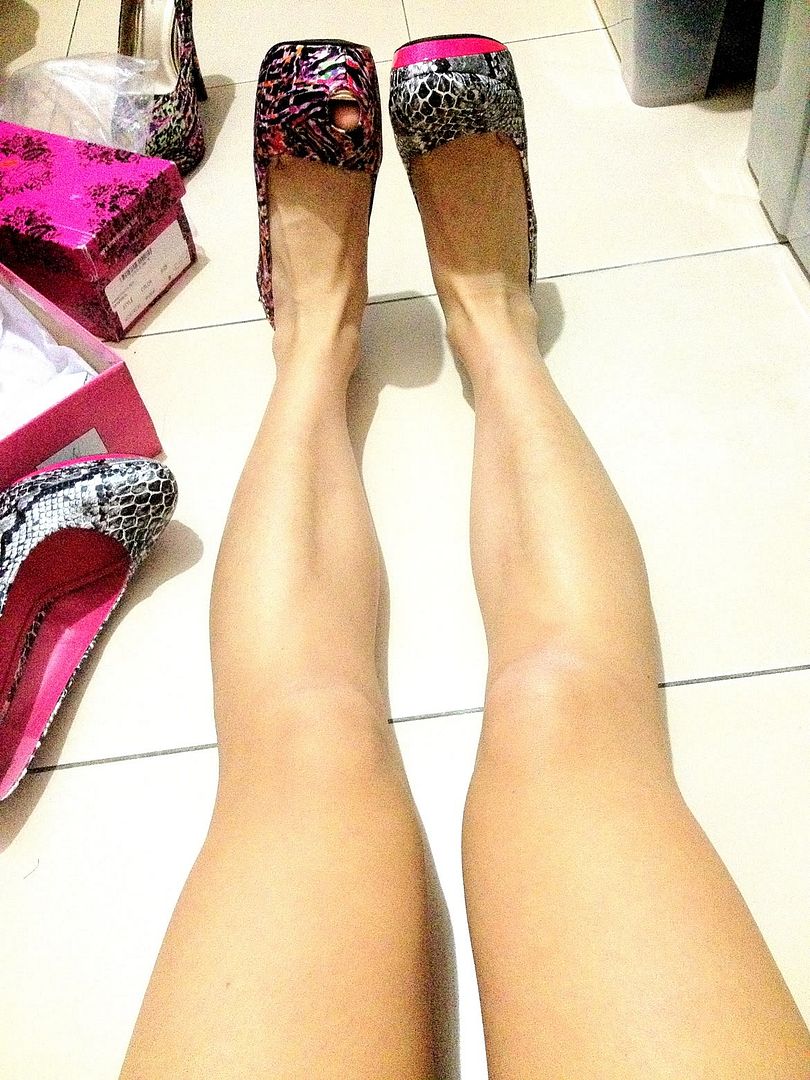 So today, I decided to keep the outfit really simple with a
Mango Little Black Dress (LBD)
and accessories to make the printed heels stand out :)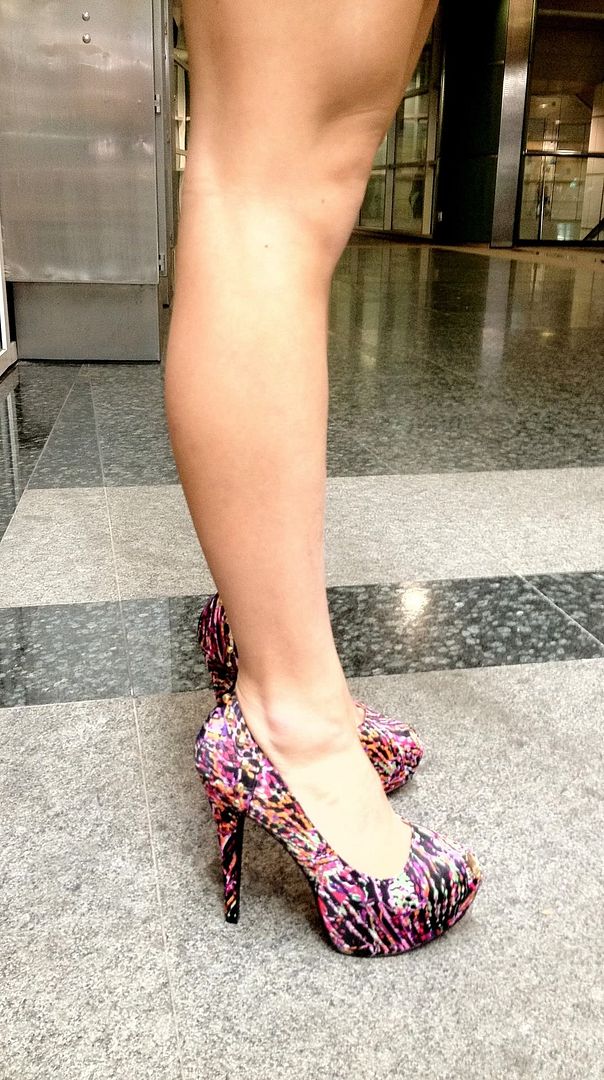 Really mad gorgeous printed heels, and I love the small hole in front with studs at the side!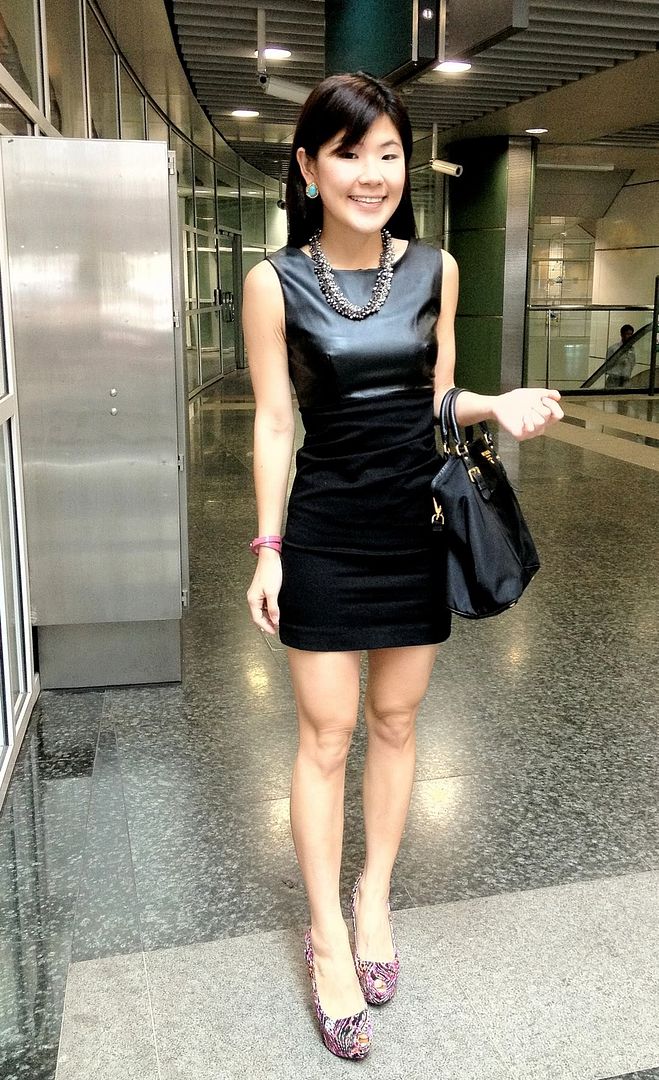 Mango Dress / Miumiu bracelet/ Gojane heels/ MDS studs/ M)phosis necklace
With S at lunch :)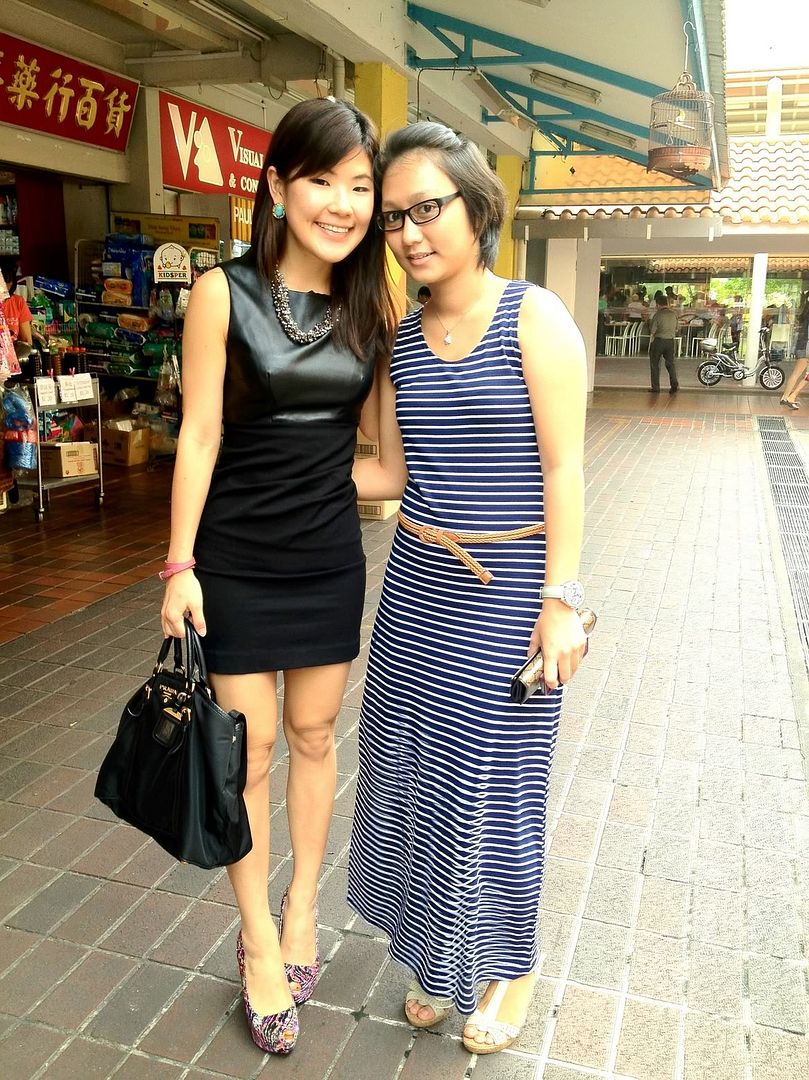 Had a massive gathering with the shopaholics again and super love it!
It was much more comfortable than the first time round since we have met mostly everyone :)
Thanks to Candice for planning this with me.
Its always a good and nostalgic feeling returning to good old Shaw Tower, the place that I have been for my first job, seeing the familiar tenants and tasting their pasta & ice-cream once again. Lots of memories definitely..
Here's pasta from
Creation Cafe
, really affordable esp during lunch and its quite highly-raved!
Here's my carbonara :)
Pictures of the girls dining, everyone looks so radiant!!!
The colourful girls
Monochrome girls!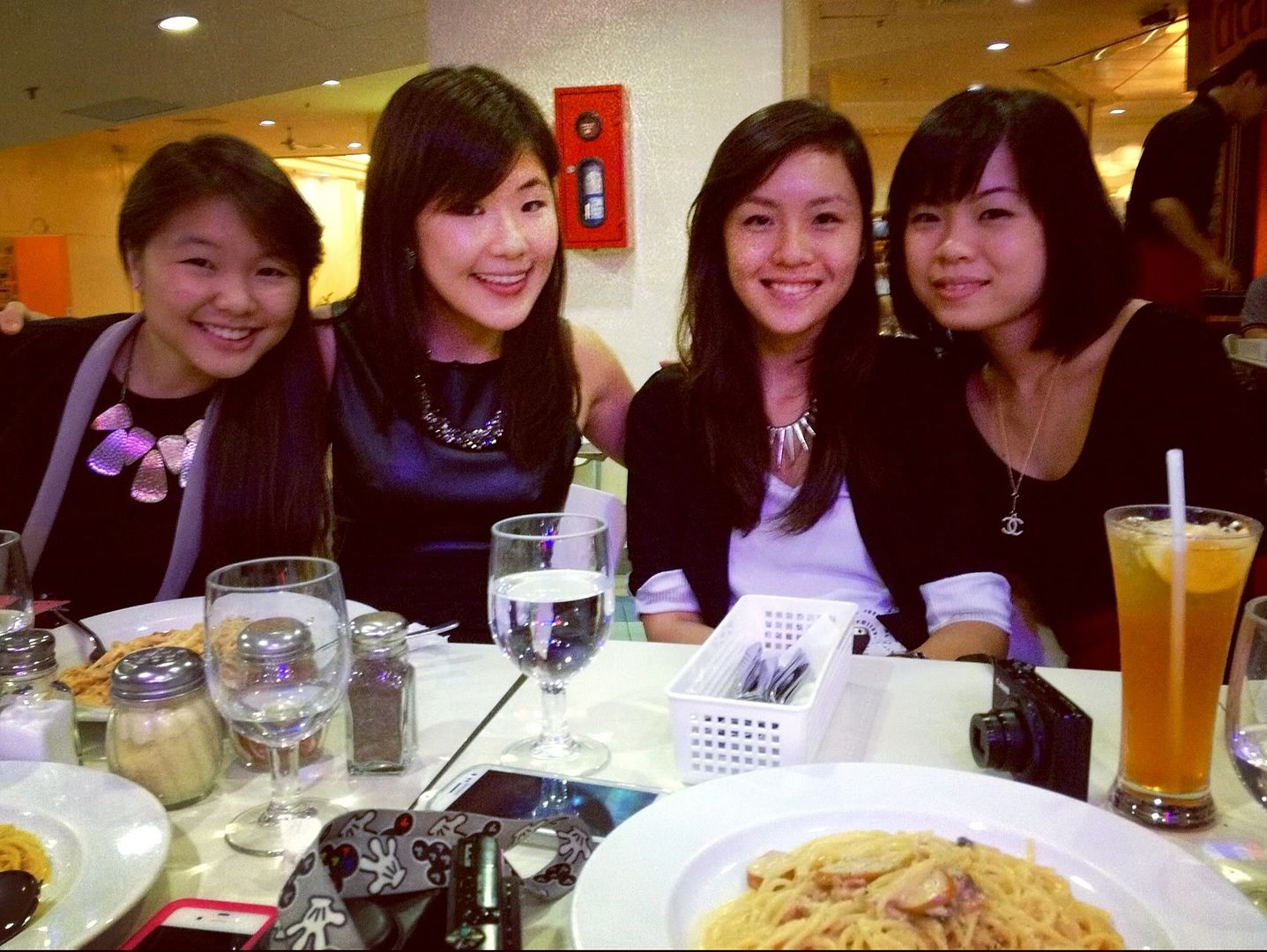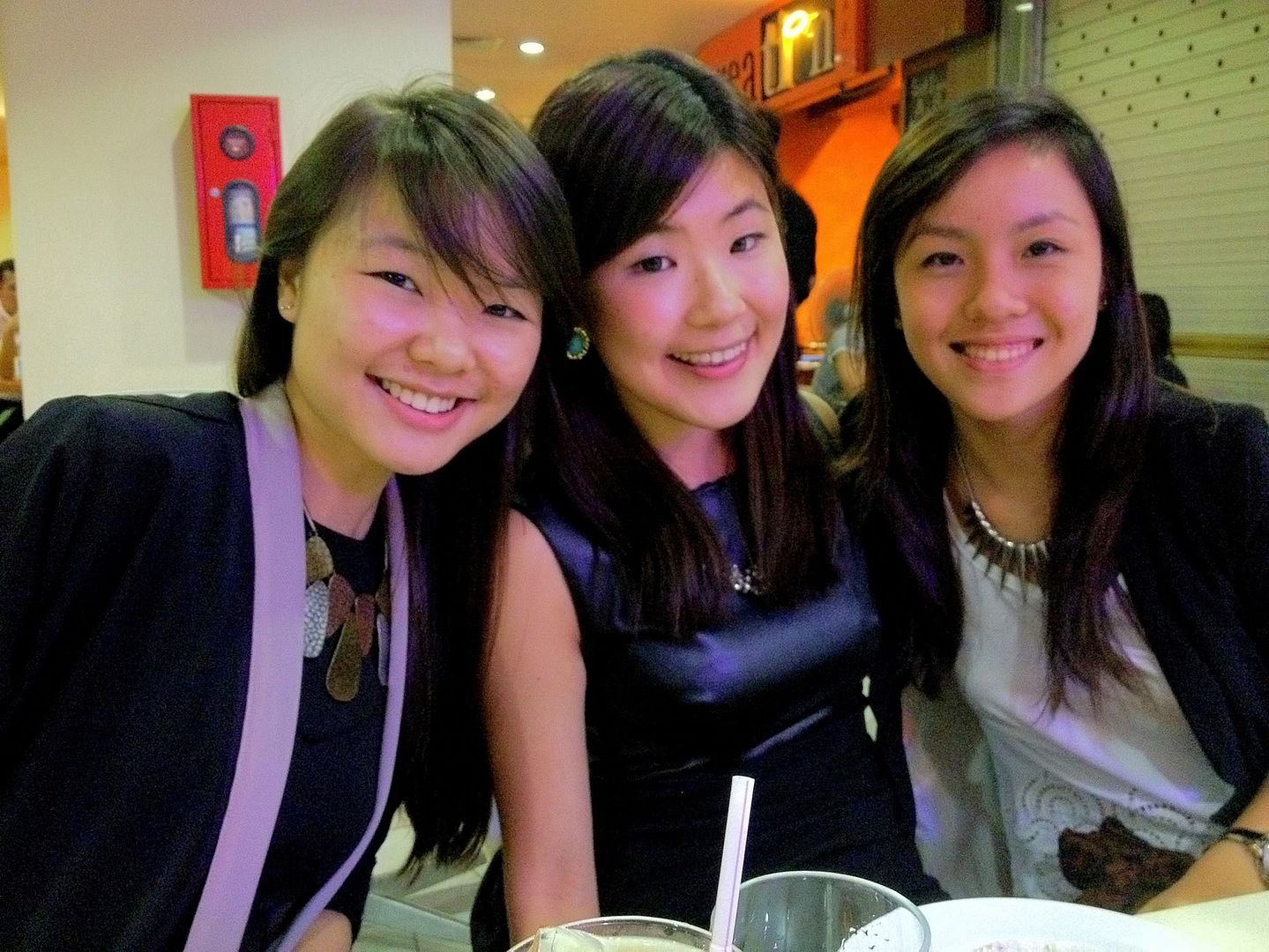 Super petite babes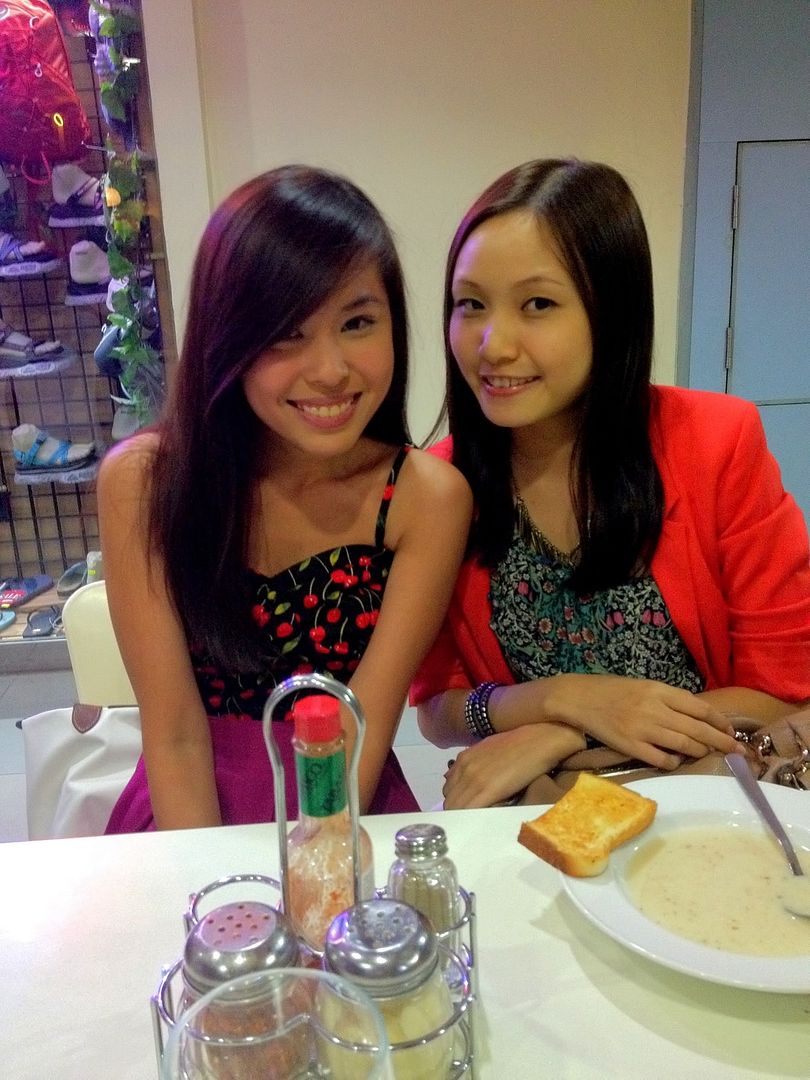 Individual photos from my iphone taken, shall kop more photos next time haha :)
With Fel, who is rocking in the blazer!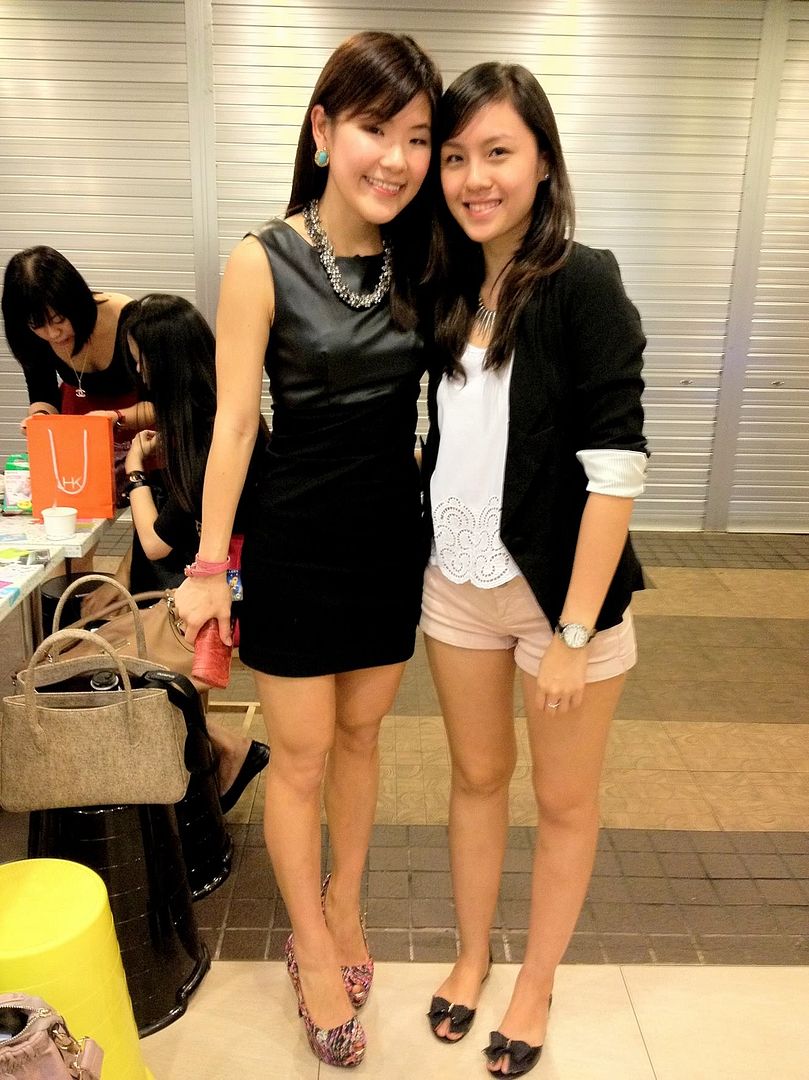 Finally seeing our dear Emmy who look awesome in the red skirt that I'm so tempted to wear my piece next week! :)
& finally finally finally meeting IVY for the first time that I felt like a shy fangirl!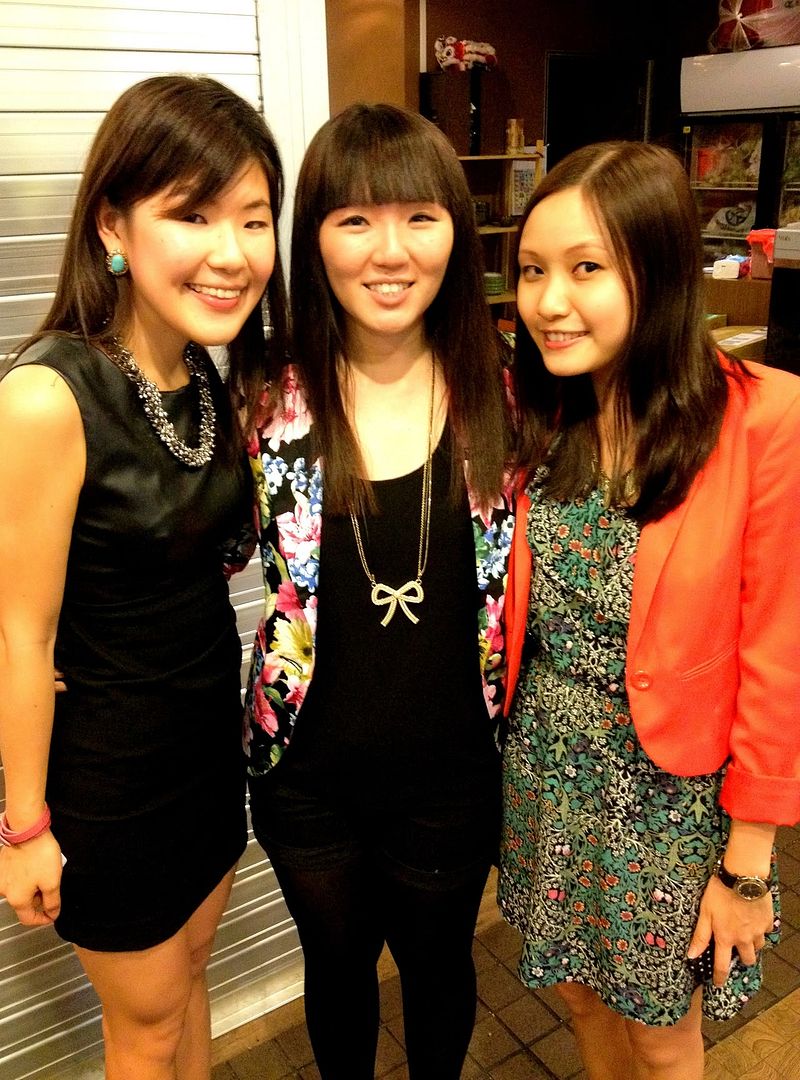 With the super petite Val & Bei that I look like a giant :(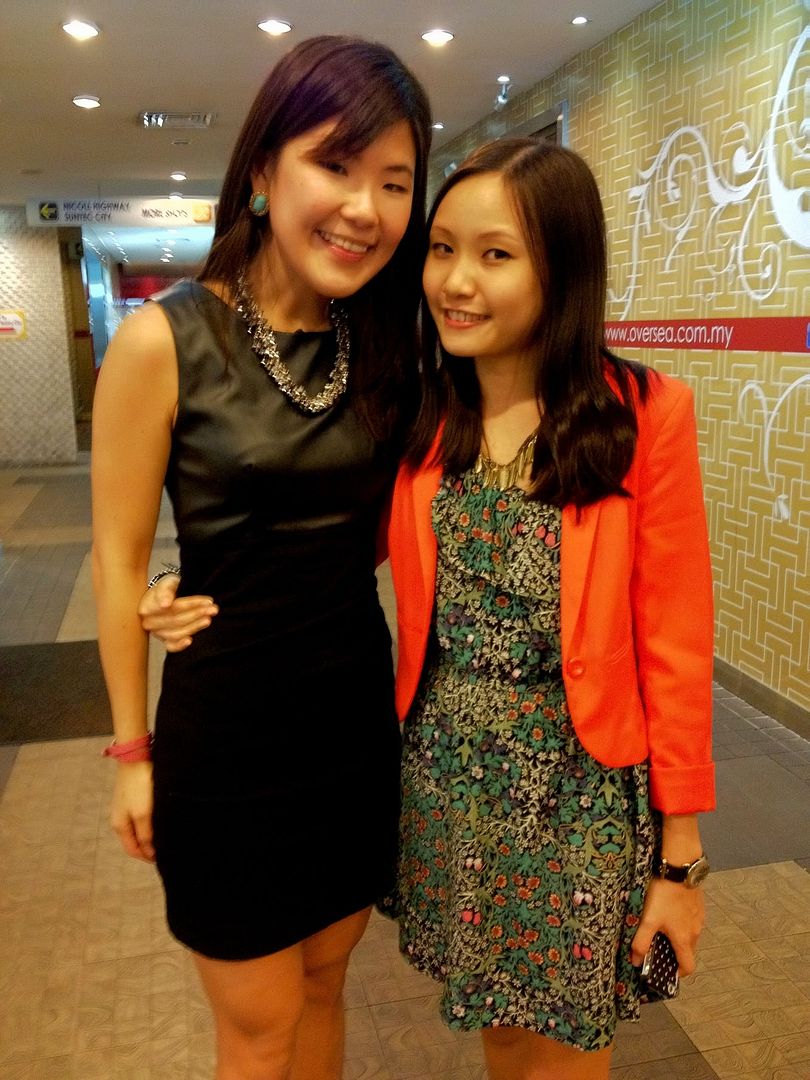 With Mich and both in LBD!!
Starting out project swop soon :P
With dear Wendy:)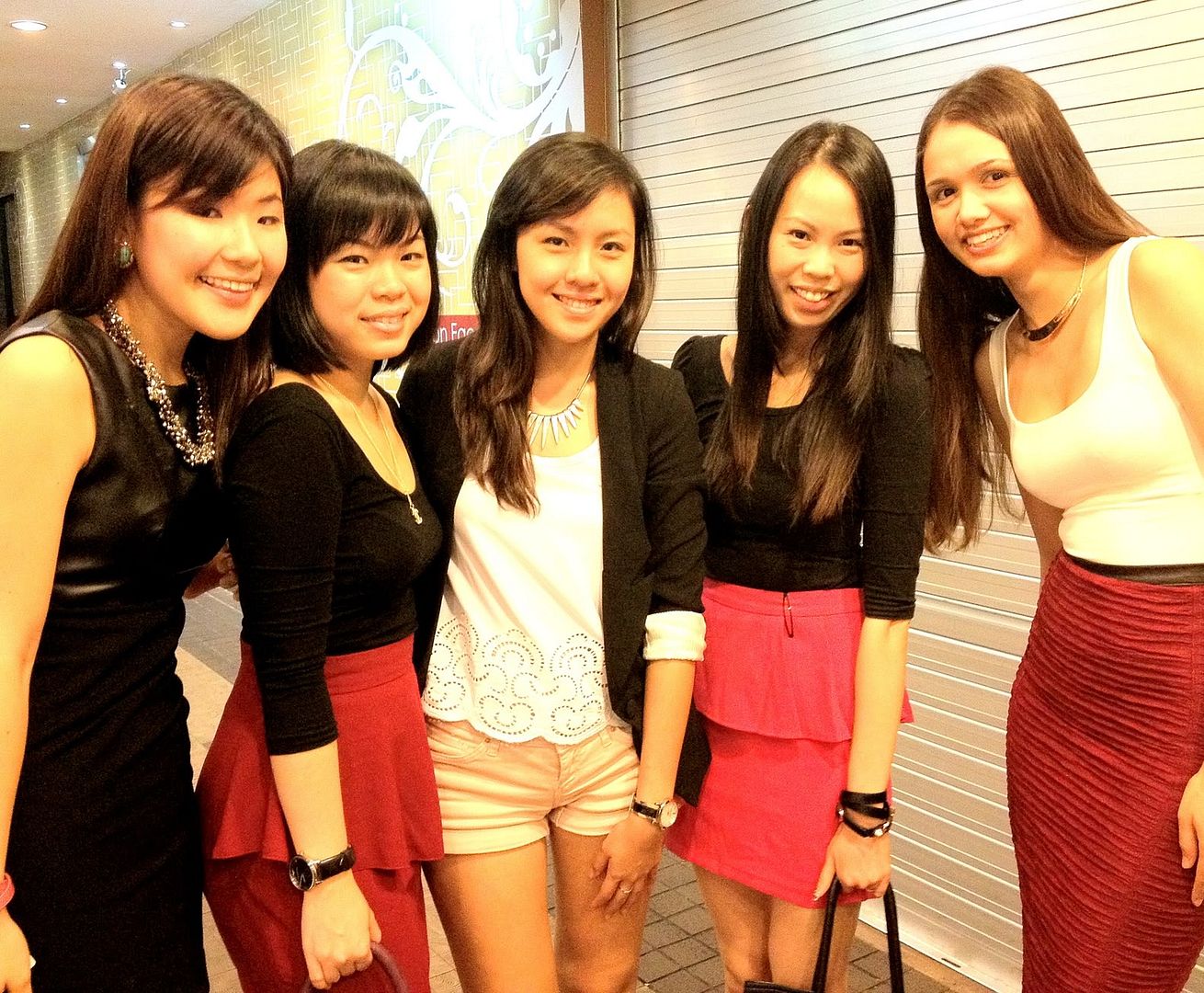 Finally took pics with the super high and boom Veron while eating our icecream at Tom's.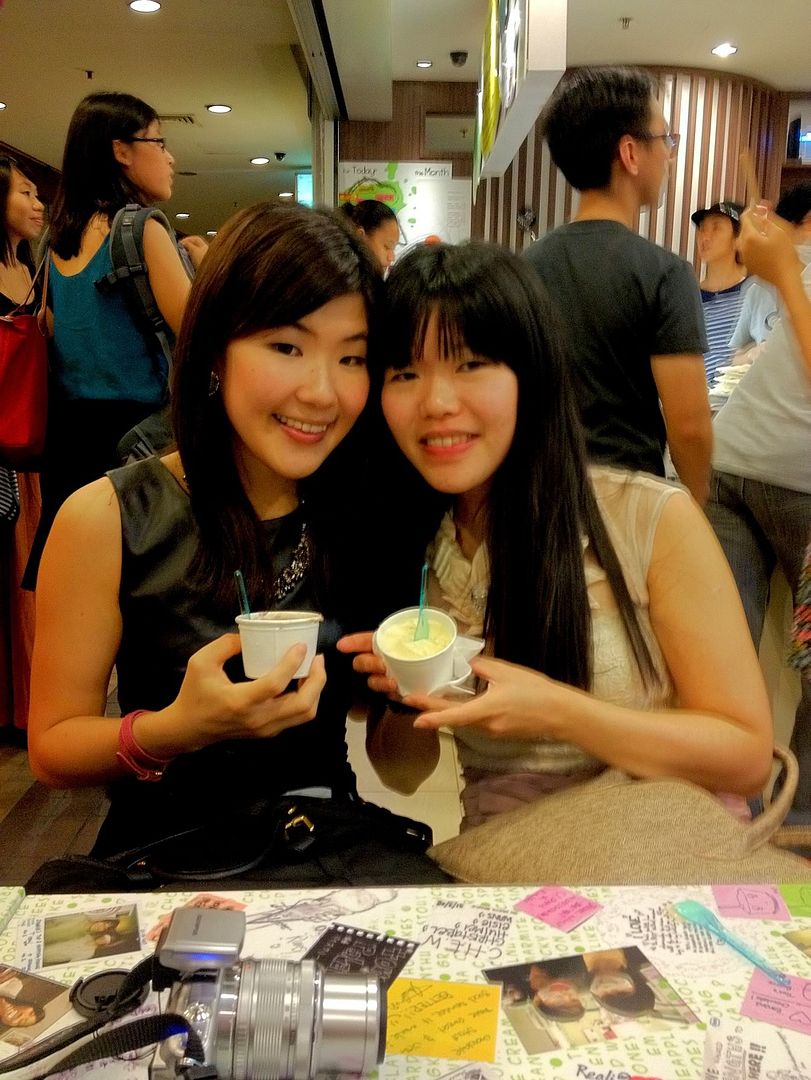 The crazy random girls!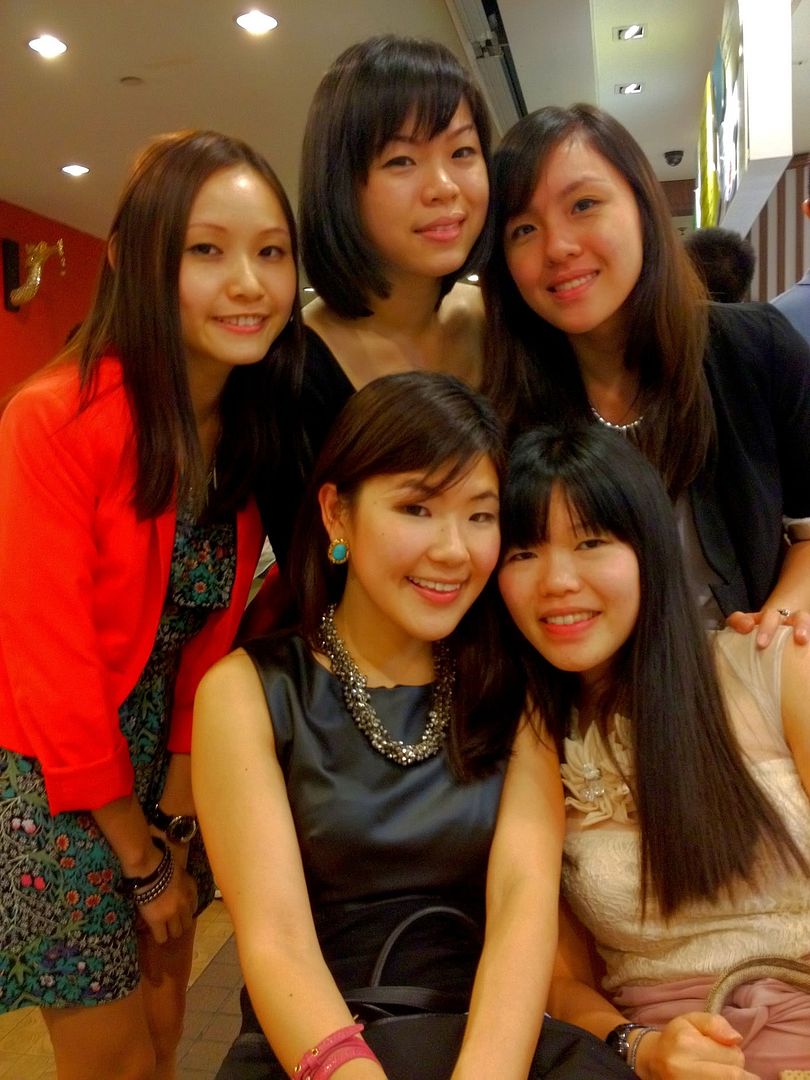 Ending with an awesome group shot to end the lovely night:)
***
Received my TTR fishtail skirt in Black (S) this week, but I shall just do my AE review since I will be wearing the fishtail skirt out tomorrow.
AGNESELLE PEPLUM TOP (M)
AGNESELLE HIGH WAIST ROLLER SHORTS IN WHITE (M)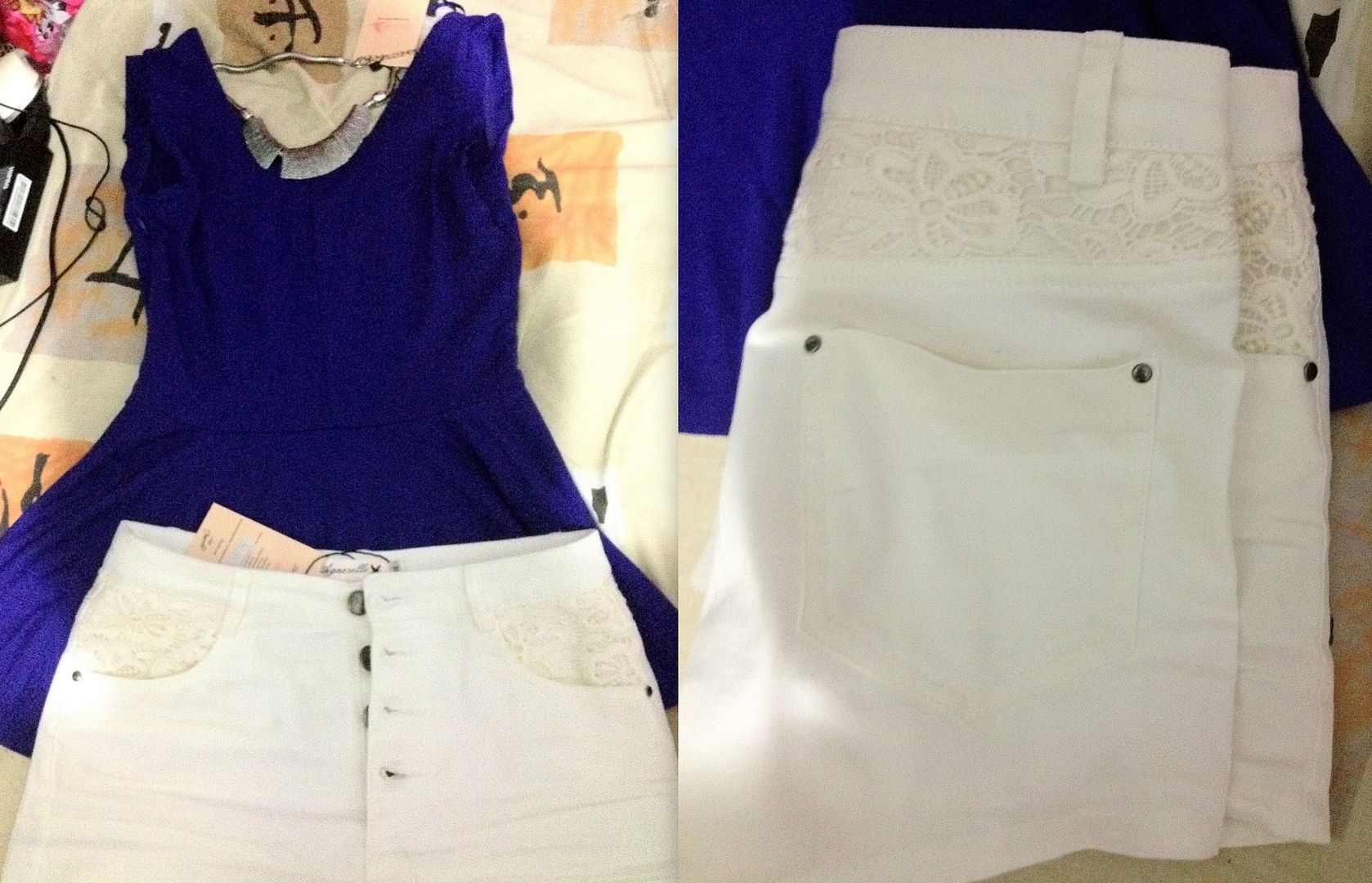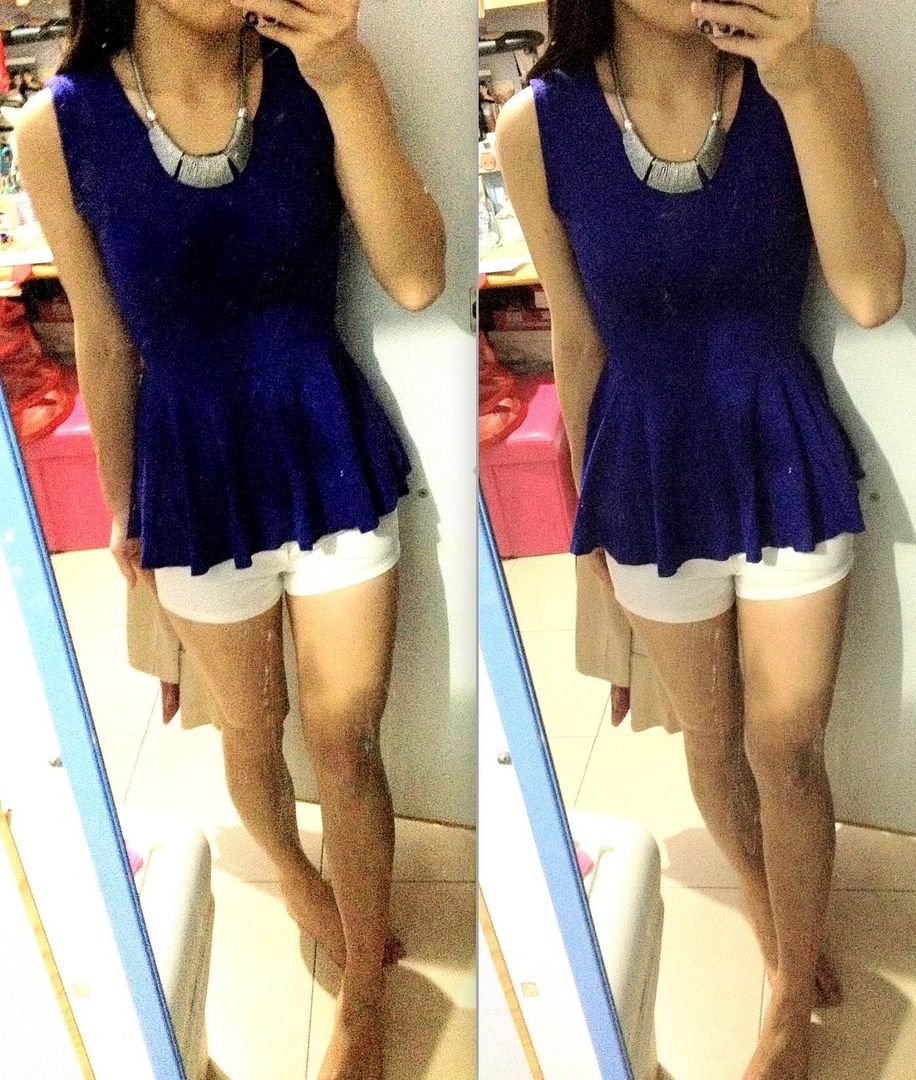 Have not ordered from AE quite some time but I like their designs this time round as they are classic pieces that I can wear for quite some time.
Got this peplum top in blue and it is more purple-ish as per Candice's review. Very pretty and striking shade. Material is not thin and just nice, very comfortable. Would prefer this to MGG peplum top honestly. Only thing was that the peplum part wasn't too obvious and do not emphasis the hips as much. For girls who like subtle peplum designs, this top will be for you!
For sizing, I'm really glad I got M and not S, as this fits comfortably with some allowances. S would have been too small and snug! A keeper for work and weekends :)
Paired it with the high waist shorts in White but tucked out.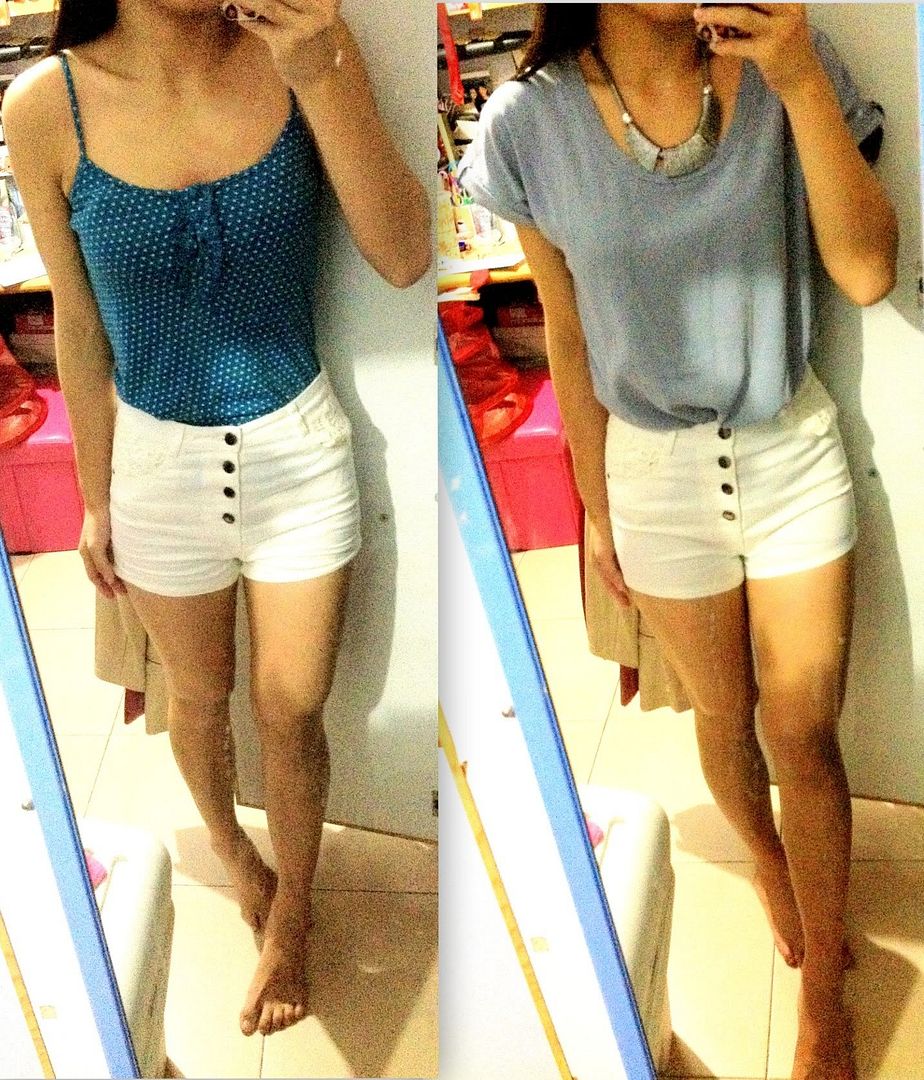 Here's a pic of two tops being tucked in (sorry didnt tuck in too well)
On this shorts, I have been eyeing it for quite some time, especially since the H&M one is much shorter and butt-exposing. Love this shorts for its crochet design in front and back.
Was worried that M would not fit me since it looks so small in bag, but glad its slightly stretchy so it fits me with some slight allowances. Material is not thin and not sheer, but nude garments are advised.
I really like it as it is chic and easy to match it, but it is too short for my own comfort, so I will be selling this baby away :)
***
Ending with something really meaningful...