I've lost count of which Project Shoes this is, but I think its at least 15 so far because the remaining shoes to continue wearing are reducing by the day, which is good!
Every shoe has a small story and I

must have bore you guys with all the shoes and feet talk, the torture will end soon!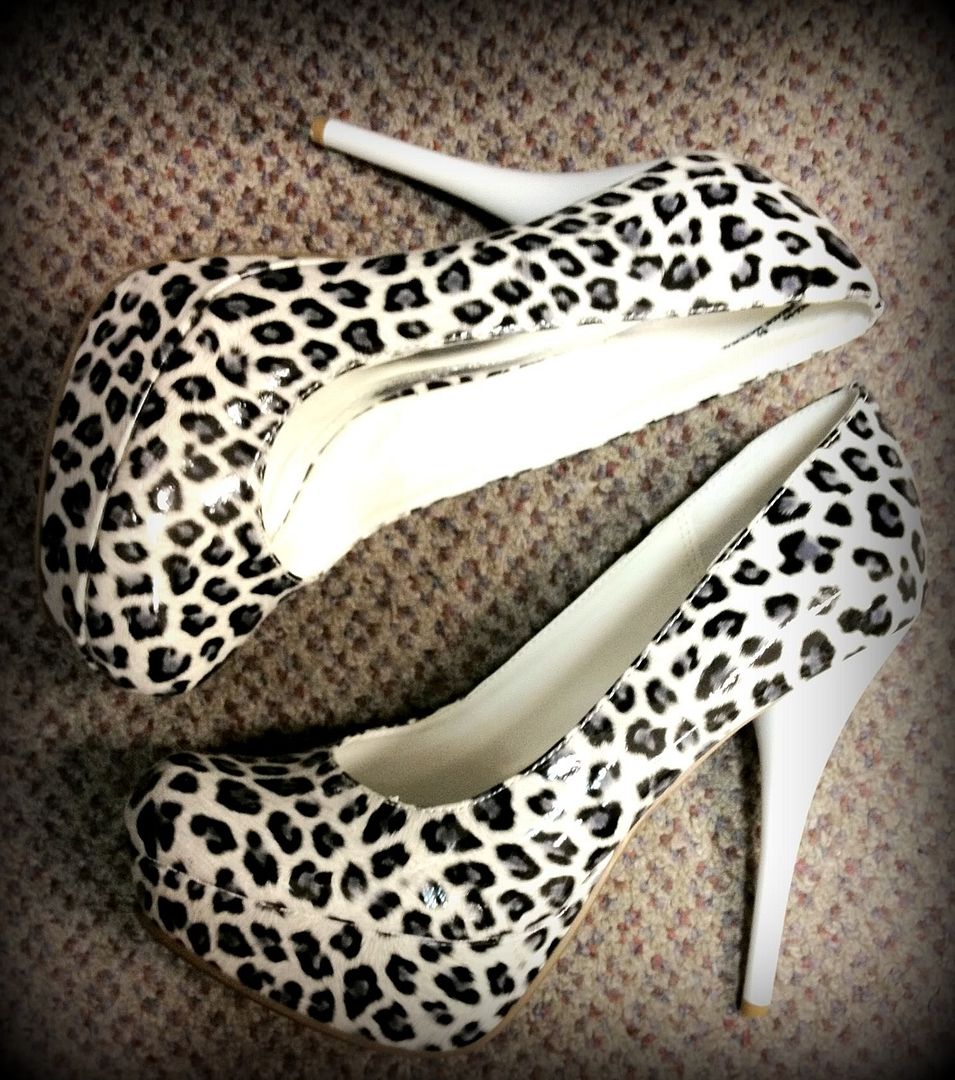 #Project Shoes -
Gojane Leopard Print Heels
that I got early this year. Its still sitting prettily in the box and never worn. I bought this to finish my leopard prints collection, so this was the first printed leopard prints heels I got. Came in hot pink too but I went for this for the cleaner look, since the prints itself is loud.

However, I have never worn because I wasn't too sure how to match and it can seem very ah-lianish if match wrongly.
So thanks to my Project Shoes, I finally wore it with colourblock black-pink to match the shoes. Usually if the shoes is printed or loud, I try to keep the rest

simpler

for the attention to be on the shoes. Wore it with an old F21 pink drape skirt years back when I was super into such drapes haha. Its loose so hopefully its because I lost weight haha :)
The shoes were amazingly comfortable for its 5" height and I could even jump in it no kidding. Its padded inside and super comfty, with rubber at the bottom of the sole to prevent slipping.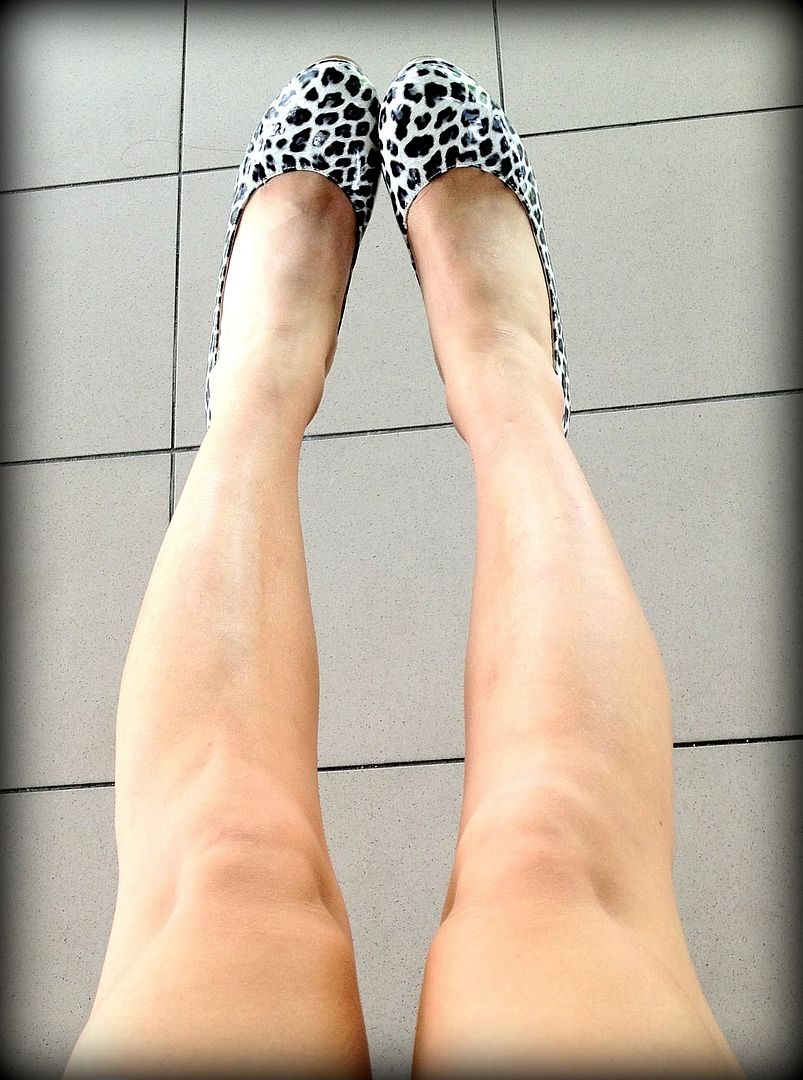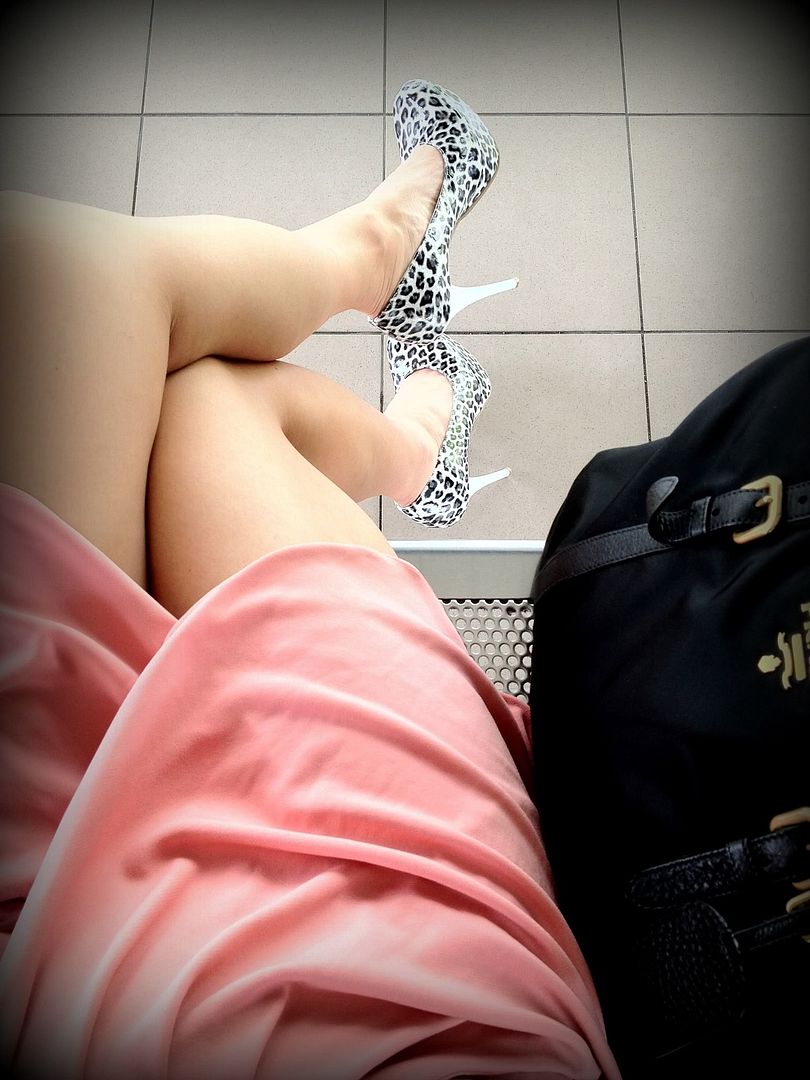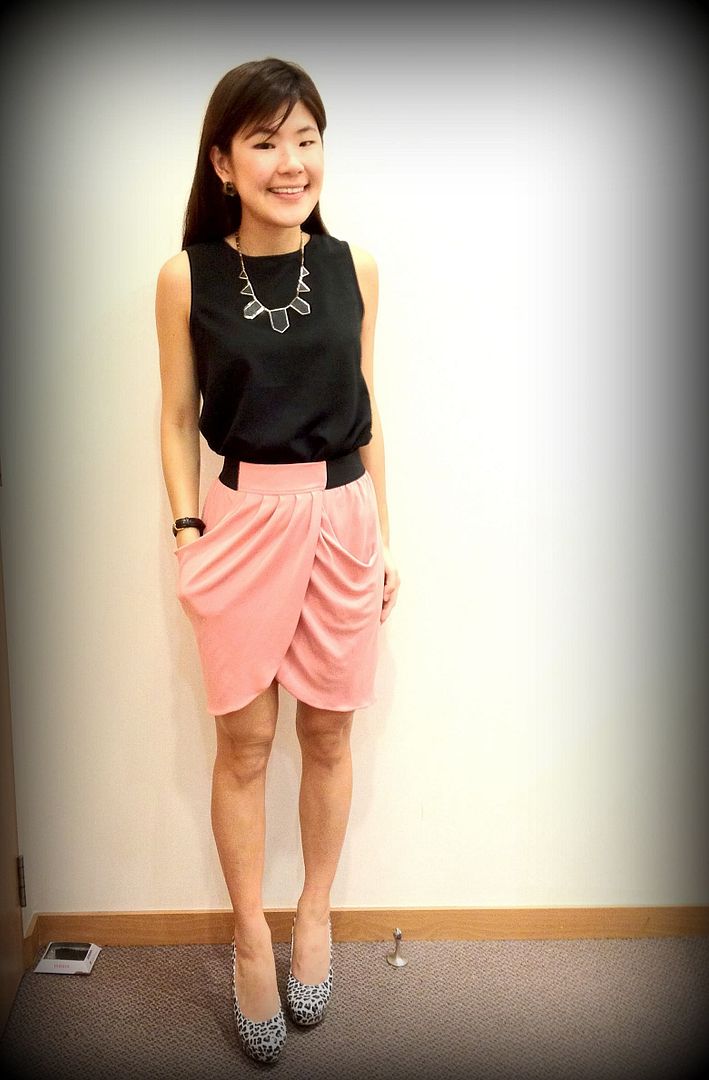 F21 skirt / Bysi Top/ Gojane Heels
Favourite Fish & Co for dinner.
I still prefer it over Fish Mahatten, more authentic and can never resist fried food.
Seriously, I exercise to eat because I never count my calories because life is too short to diet forever. Trying to strike a balance and exercise more that week if I have sinful dinner dates haha.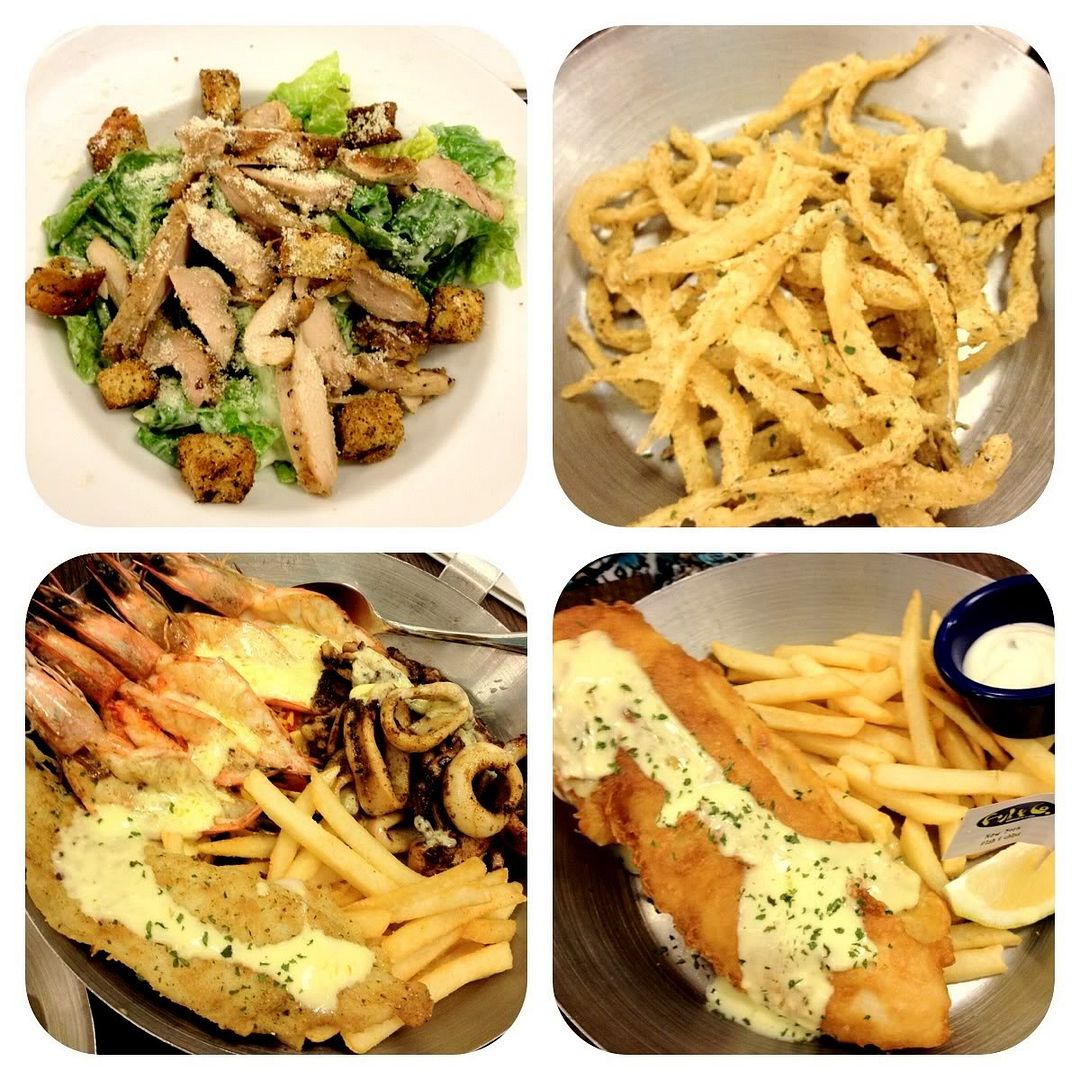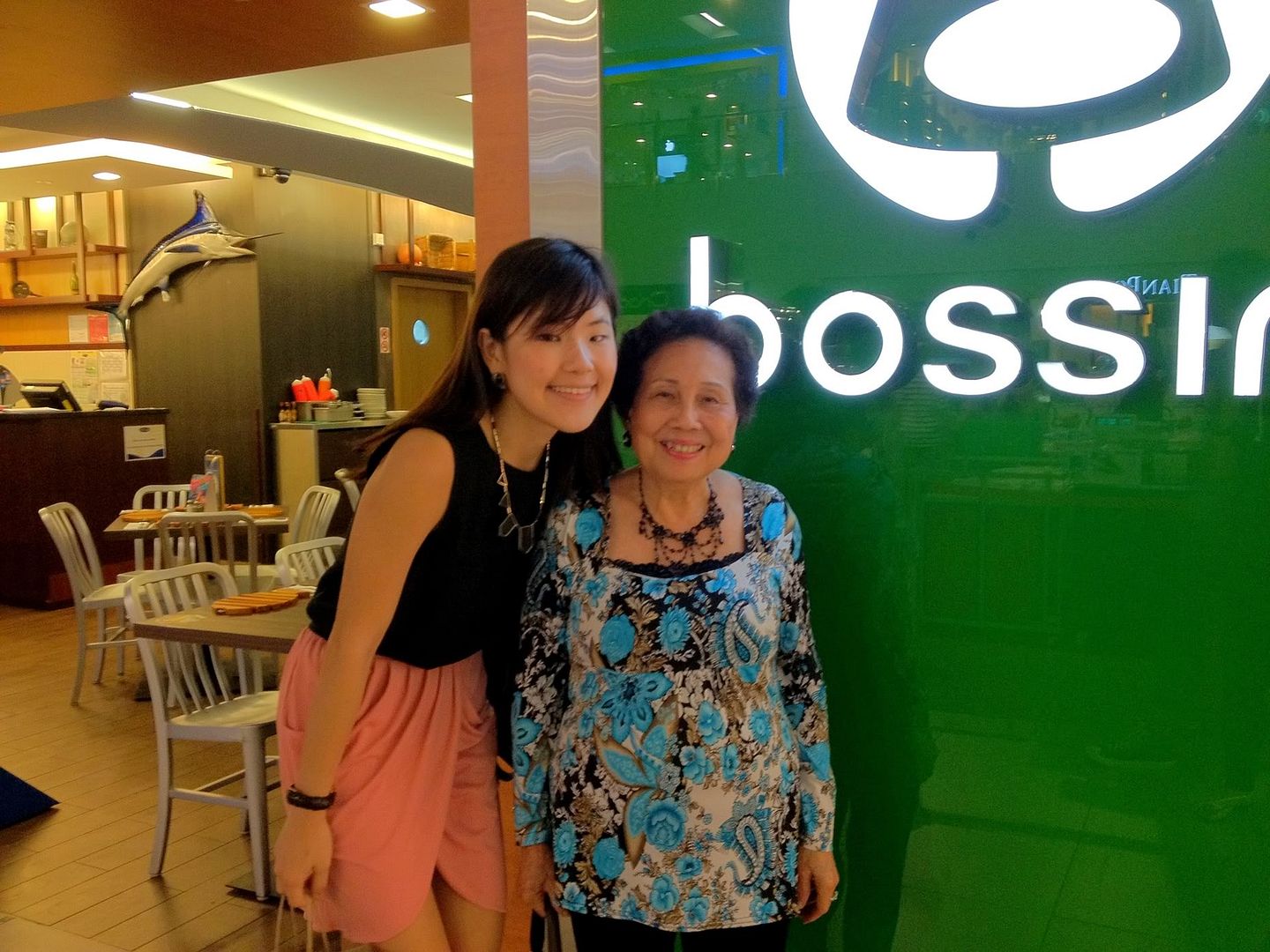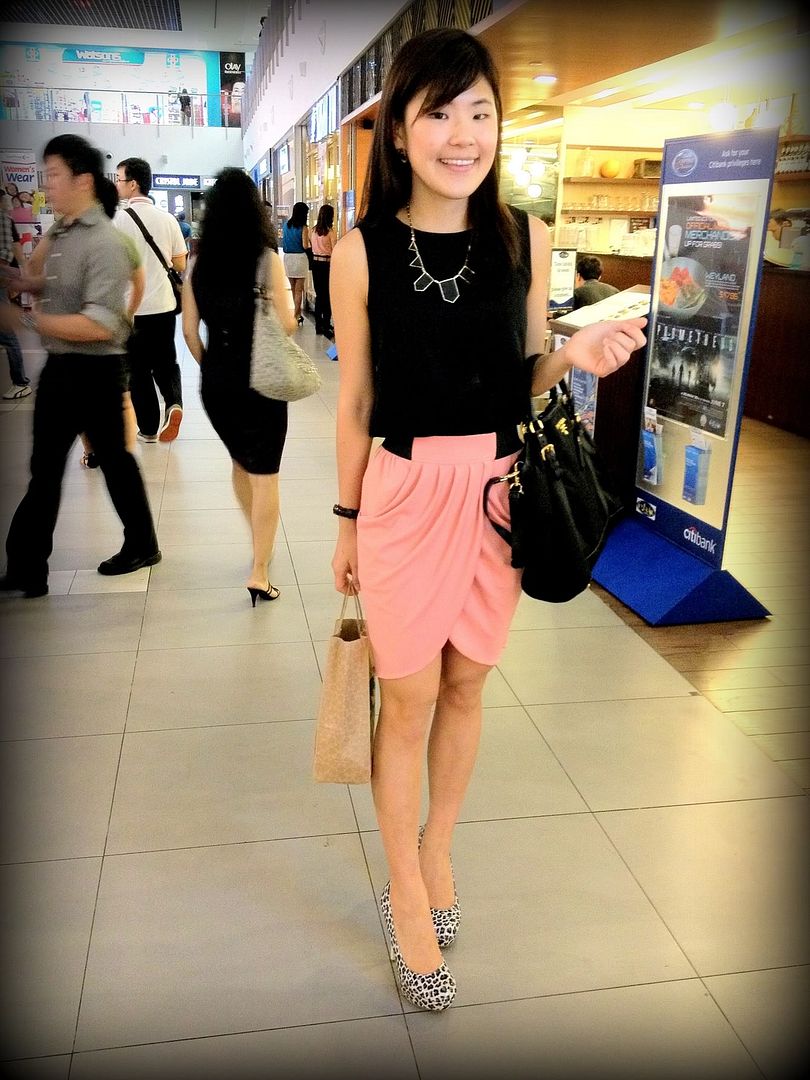 ***
#Project Shoes - Probably the oldest heels from Taiwan to date.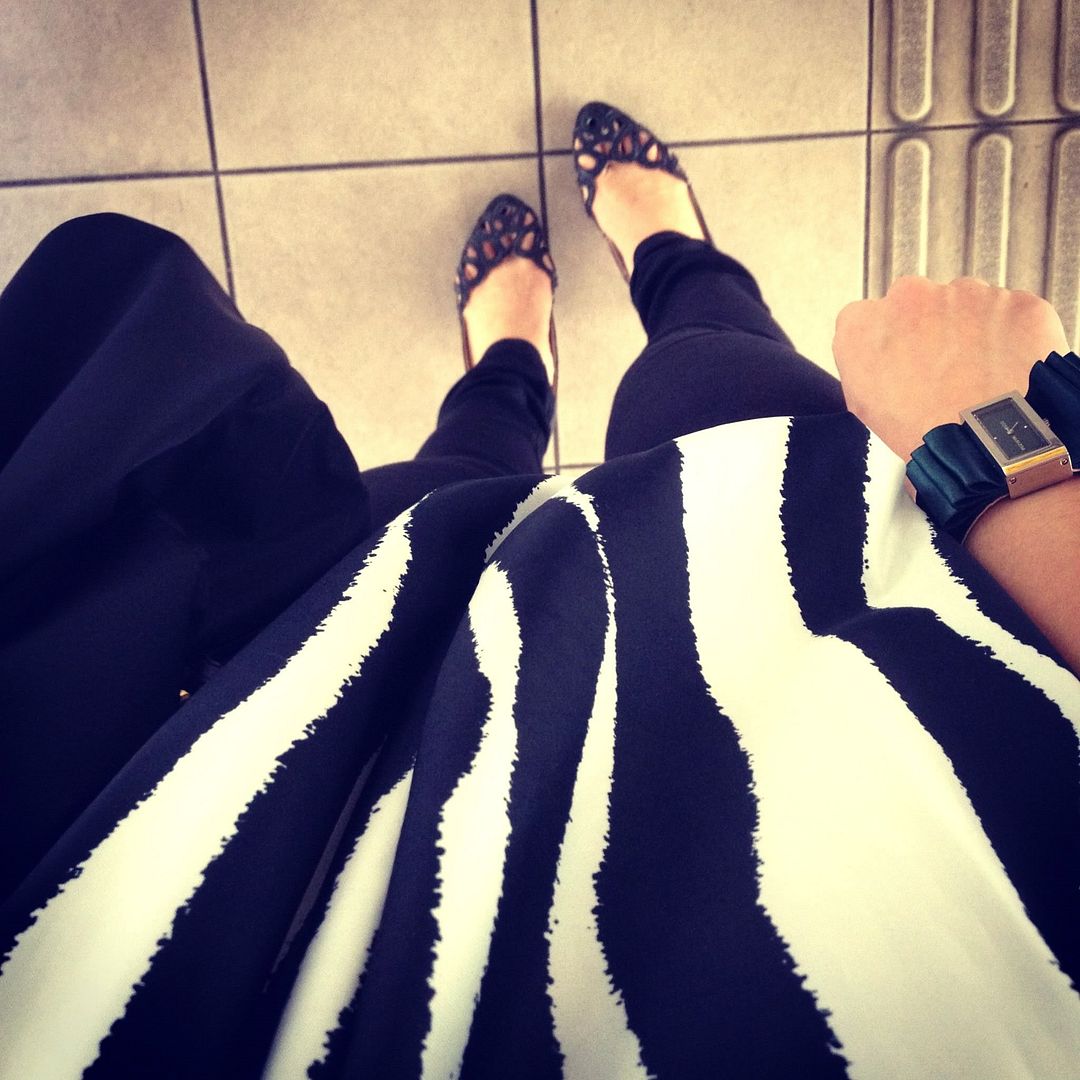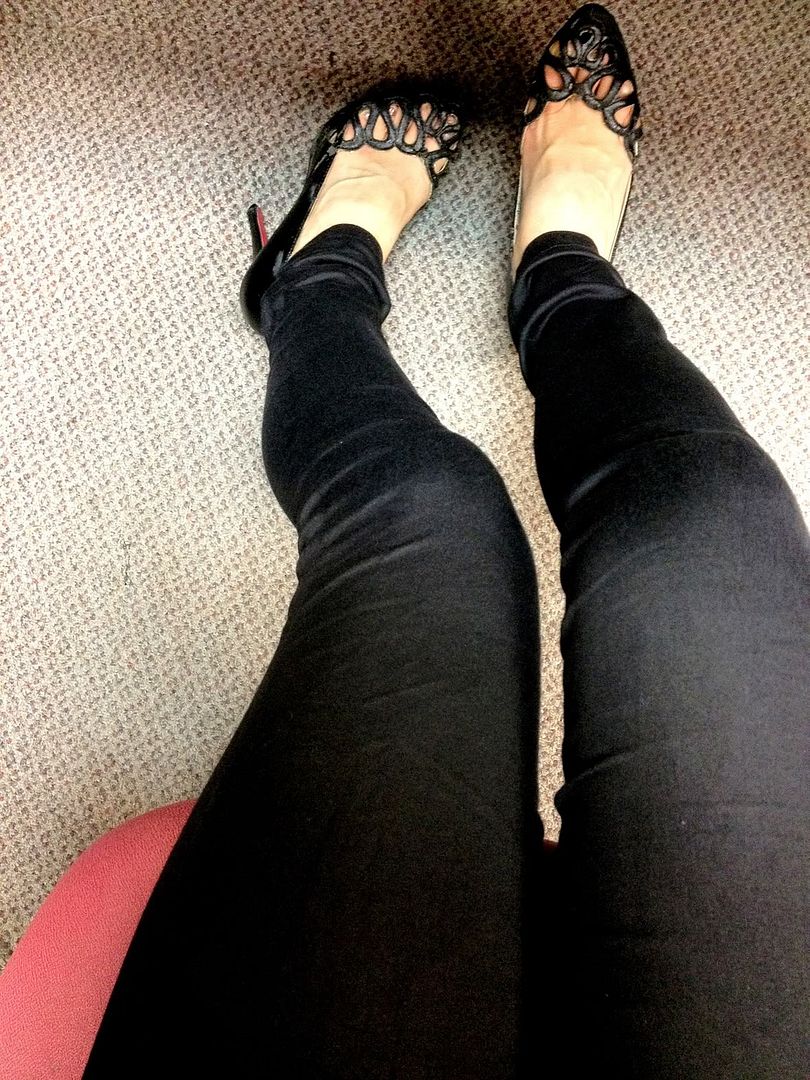 Never wore it for a super long time. Used to be one of my favourite heels due to its unique cut-outs and my fetish for toe cleavage back then. Also, it had red heels and sole as well.
This morning, I wanted something monochrome to accentuate the shoes, so went for a all white-black outfit and pulled out these pieces. Kinda like how the whole thing turned out and added a gold necklace with big

turquoise

ear studs to make it less plain.
Okay but the heels didnt last throughout the day, coz it got super shaky and I realised the glue was giving way and decided to throw it away sigh... :(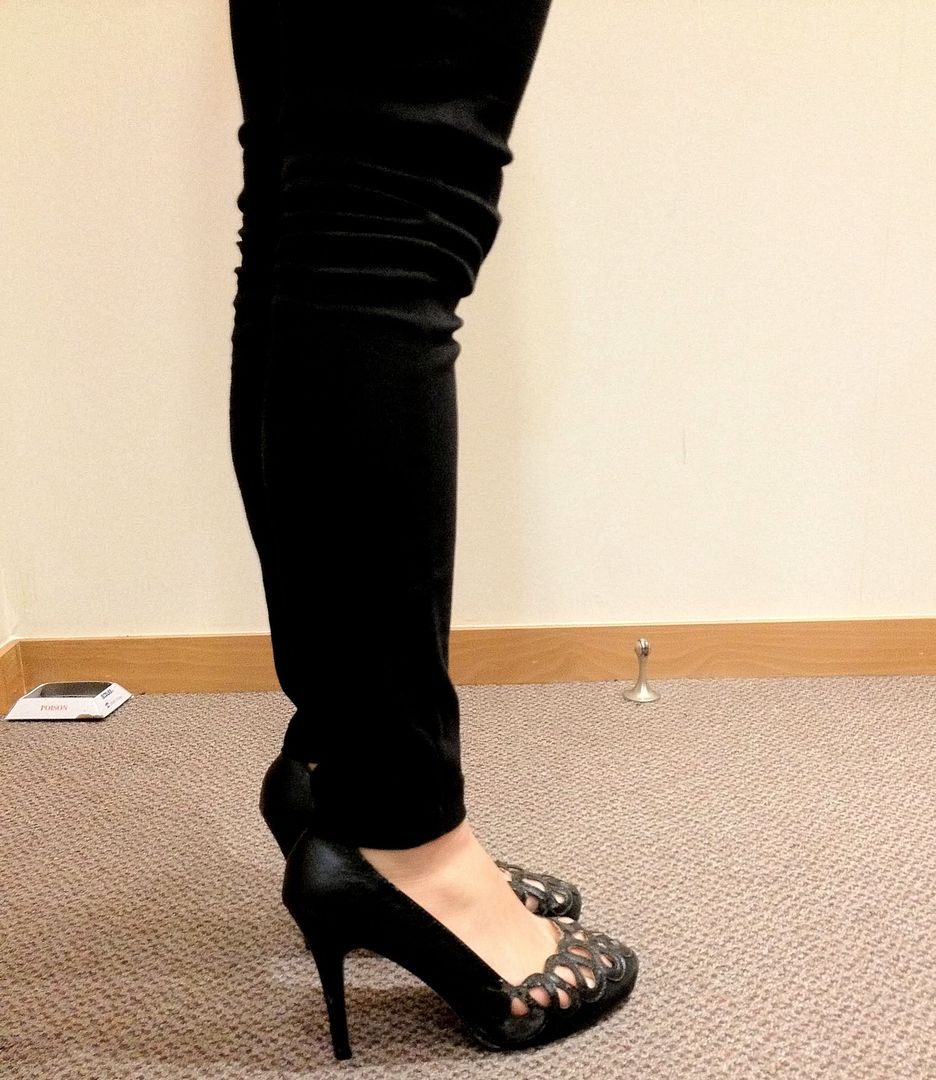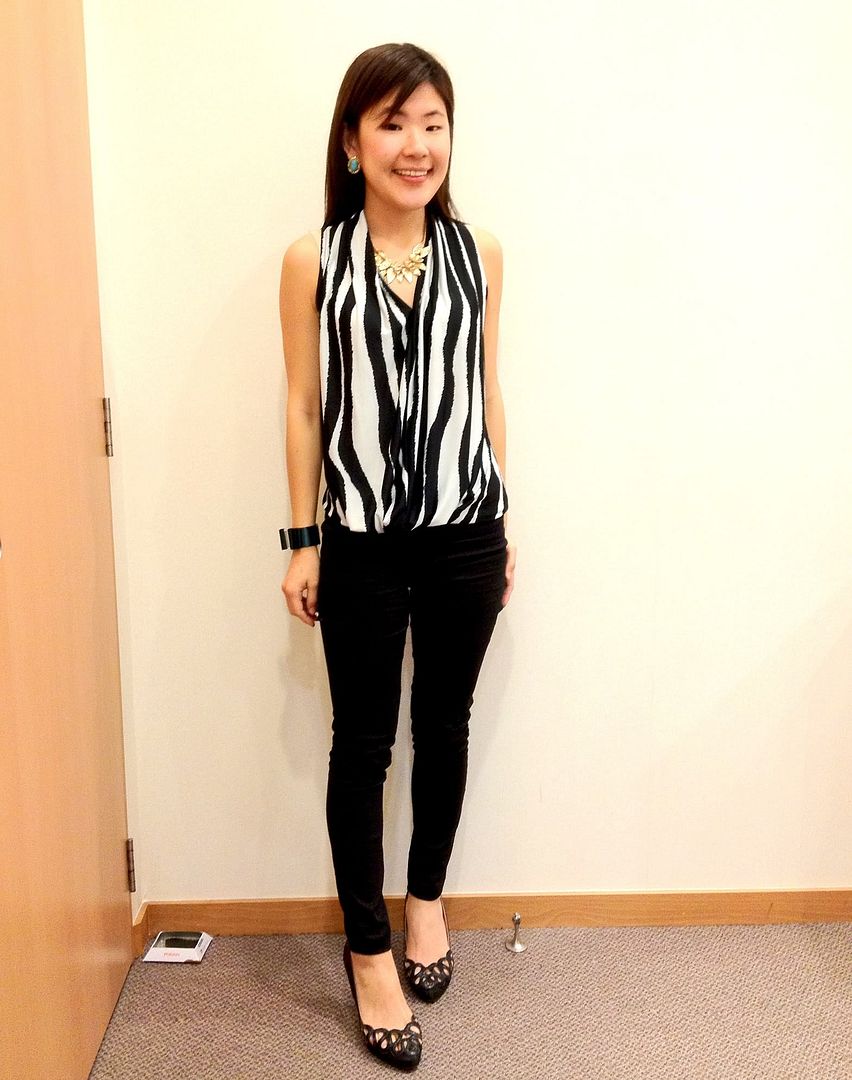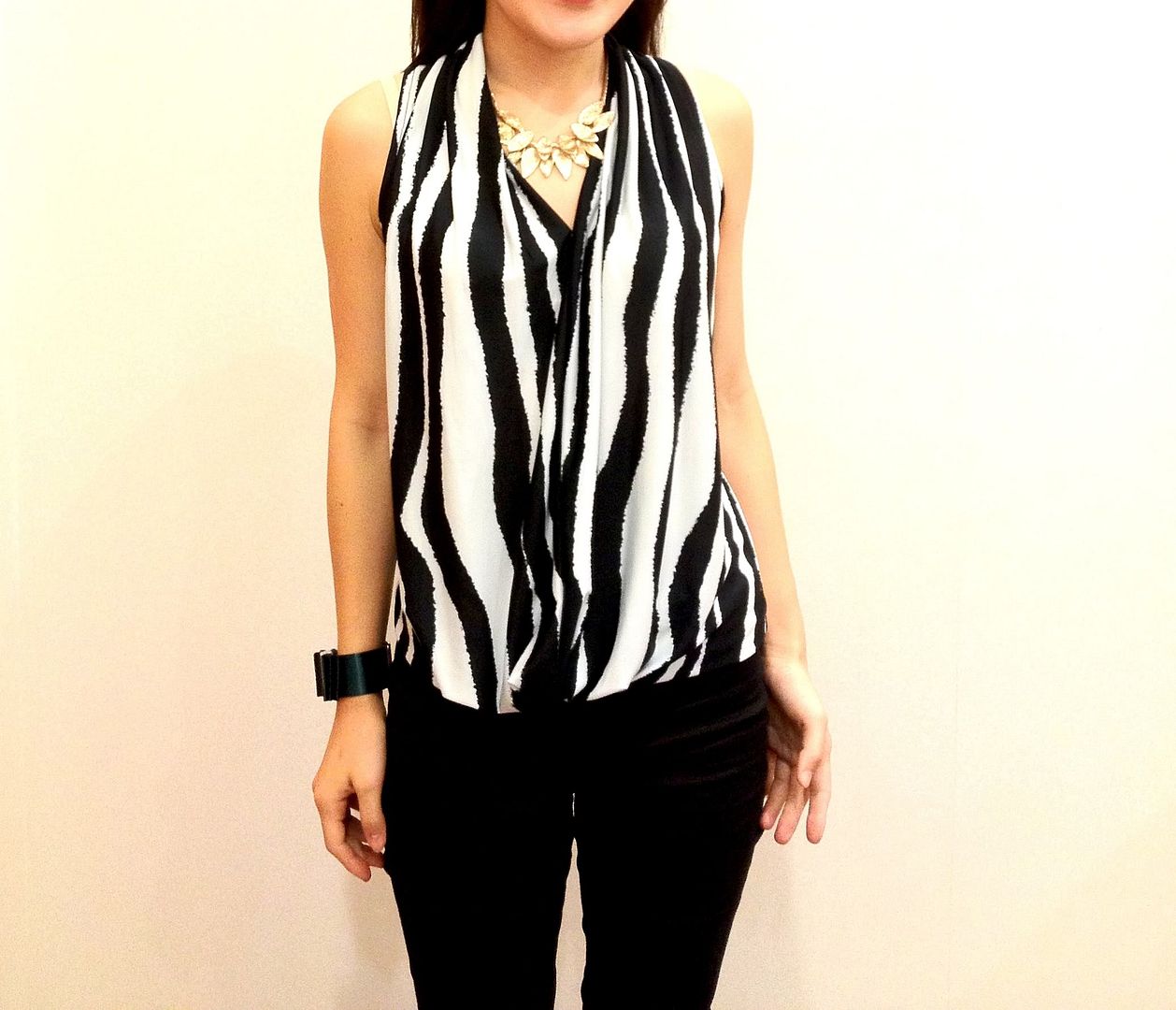 ASOS earrings / TE Top & Necklace / SMooch treggings / BCBG Watch
Seriously cheating with this outfit to elongate the body and look taller, as vertical stripes always have that kinda effect especially matched with black pants :P
GOJANE IS MAKING ME SO HAPPY REALLY!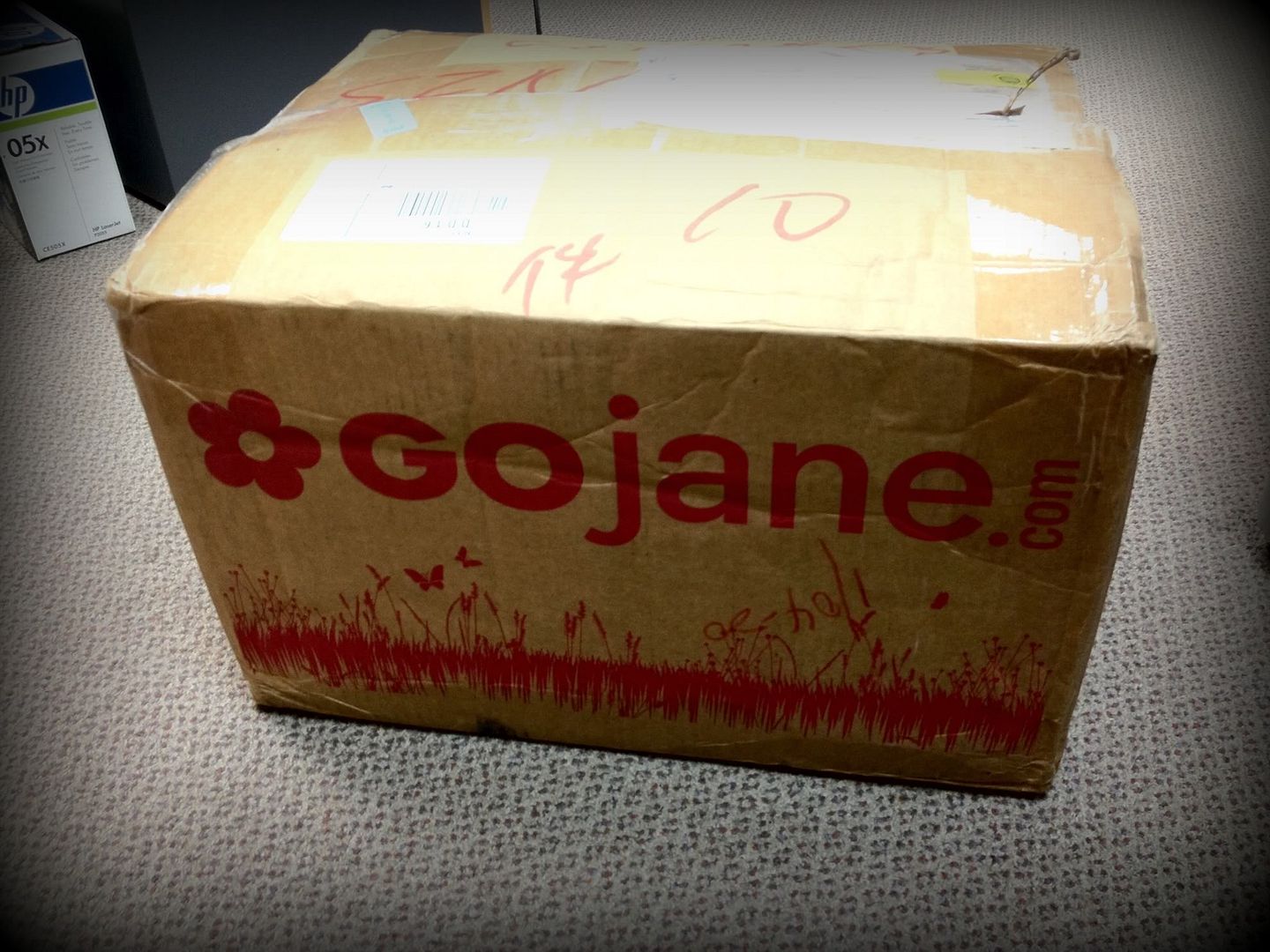 Ordered on the 30 May and it came today, super duper fast or what?!
It was shipped on 1 June and it arrives today smoothly, with no hiccups from Singpost.
It took just 6 days for it to arrive, which is the first time ever, thank you!
Guess it helps to have GoJane and Singpost "friends" who helped to expedite and all hahaha.
Shall not order extra more due to that though haha.
This time round, I ordered two pairs with the rest for my beloved colleagues & friends.
And I'm so happy to share the shoe love that its contagious, couldn't help smiling to myself when the box arrives and snapping pictures, trying to picture it on my friends' feet and their outfits. More excited than looking at my own shoes really. Shoe fetish or what?!? :(
However for the first time, a pair was packed wrongly but still in the same size.
First time happening and thank god they packed the pretty blue medallion flats instead of another ugly pair. Sorry Wendy! :(
Super worth it for the 25% discount this time round :)
So here are the pretty babies for my friends!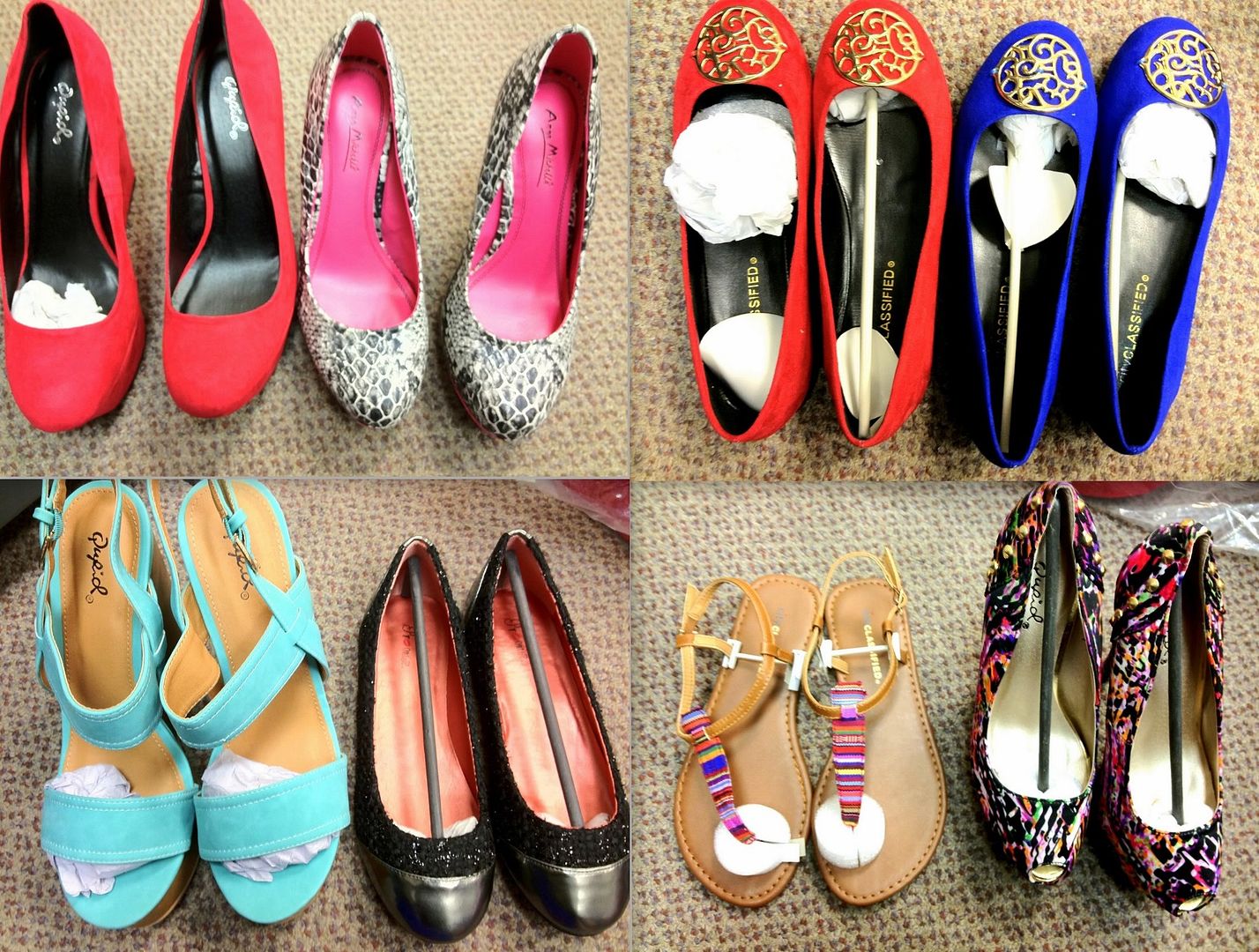 Here's the pair for my dearest BFC MEL with the hot wedges and coral heels!
Can't wait to see you in it my dear!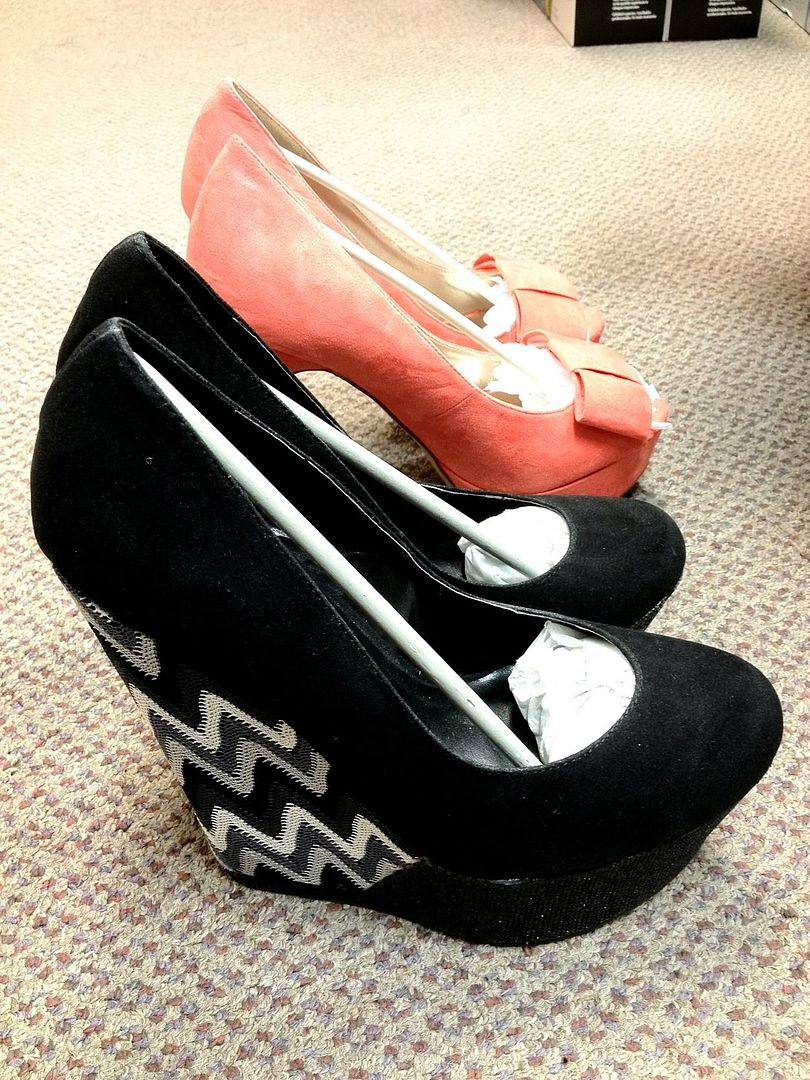 Okay, here's MINE, the tweed pink flats and snakeskin heels and look more gorgeous in real life than website seriously! :)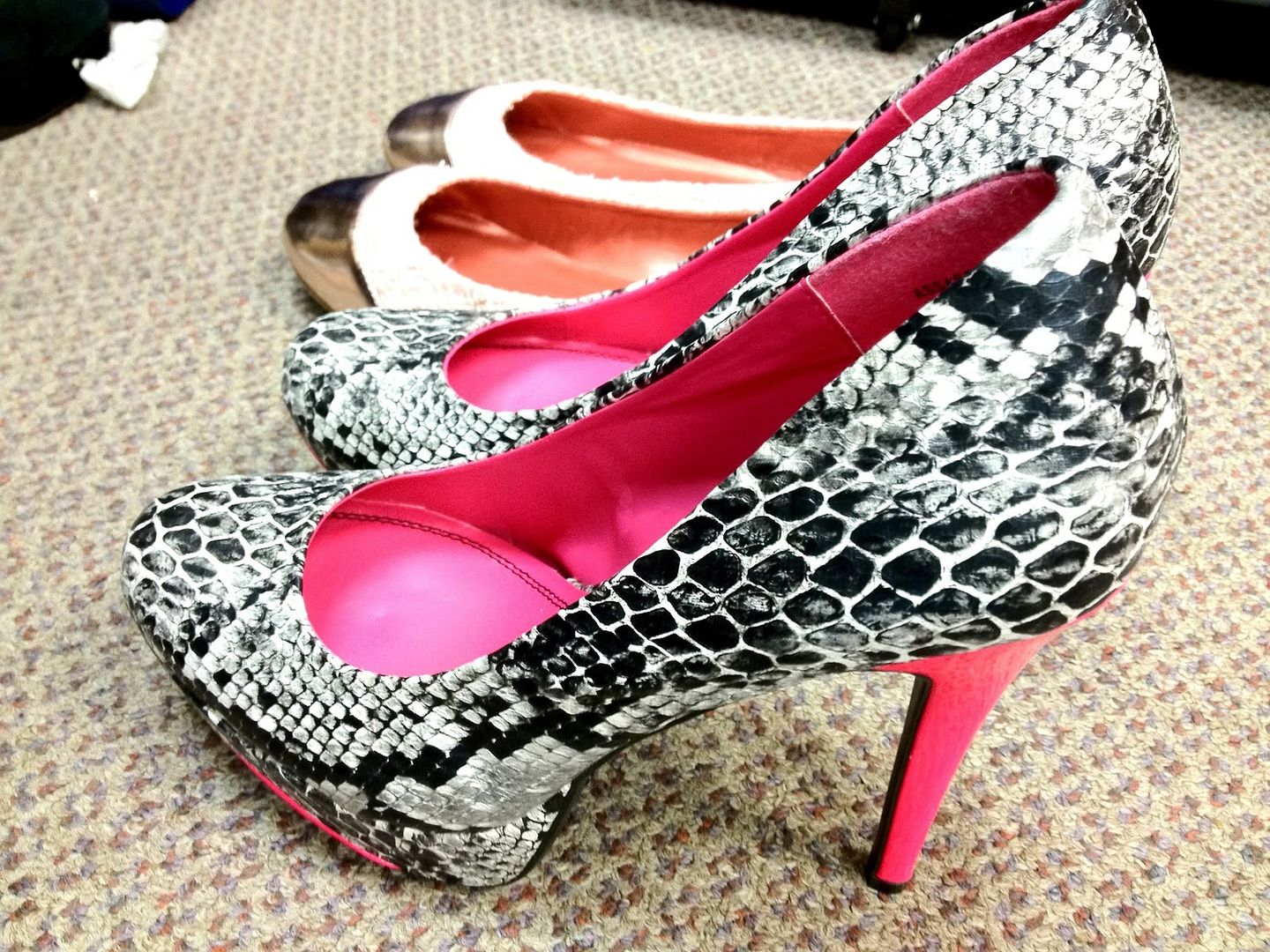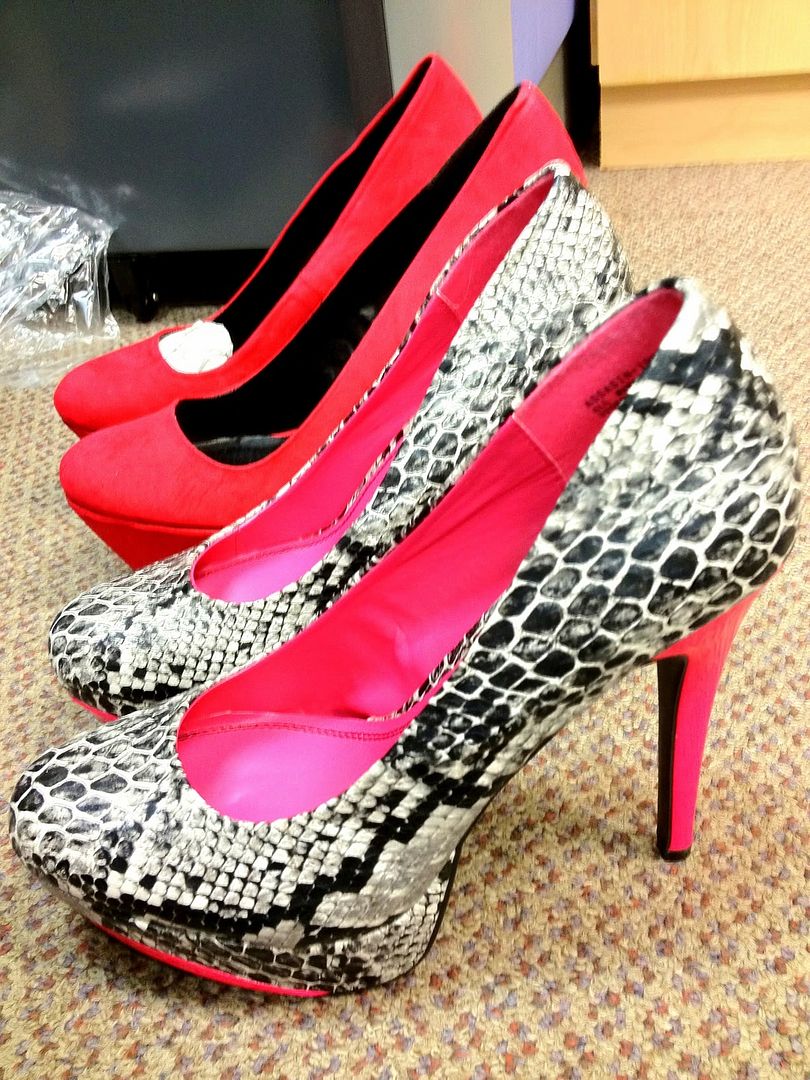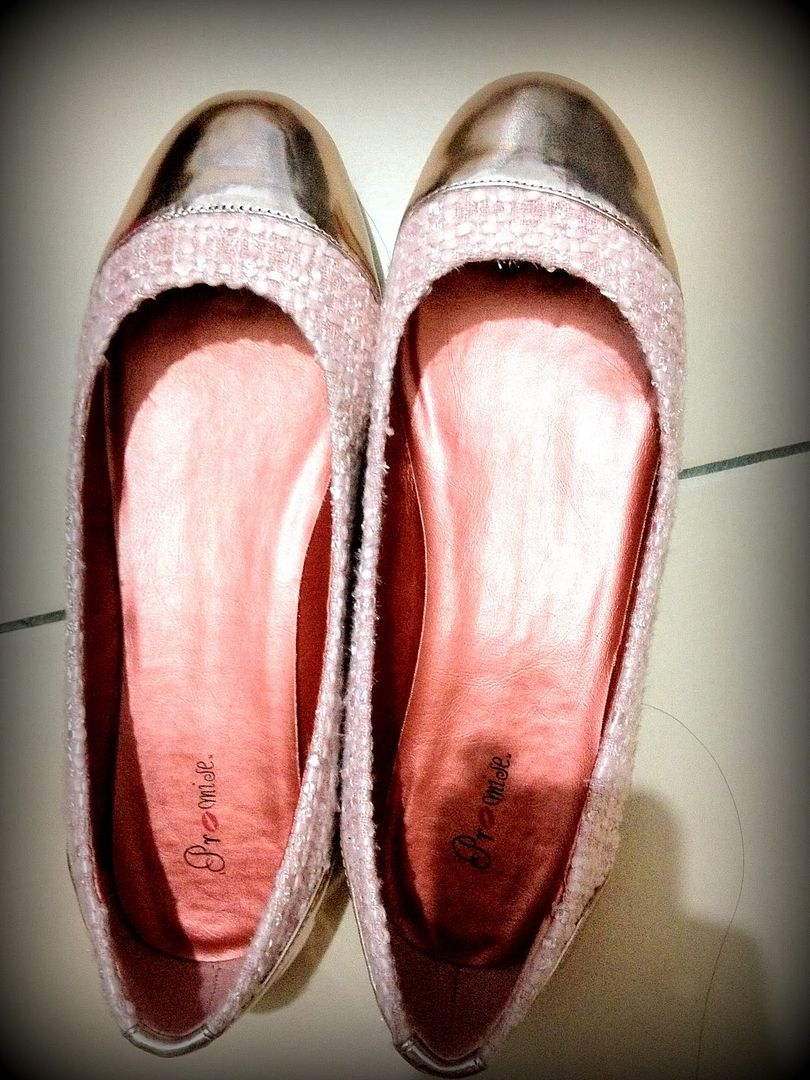 This time round, I took half a size down for the flats (8) because the other time round, size 8.5 was loose on me. Luckily I did that as this time round size 8 fits nicely and 8.5 would have been too big. Guess it really depends on luck sometimes especially online shopping!
Got the heels in 8.5 and honestly, its rather snug than all my other Gojane heels so perhaps its the cutting? I hope it stretches out otherwise I will have to sell this pretty hot heels off. Other than sizing, its of super good quality and stable heels and rubber soles. Nothing not to love really.
Cannot stop shoe-whoring with the new babies....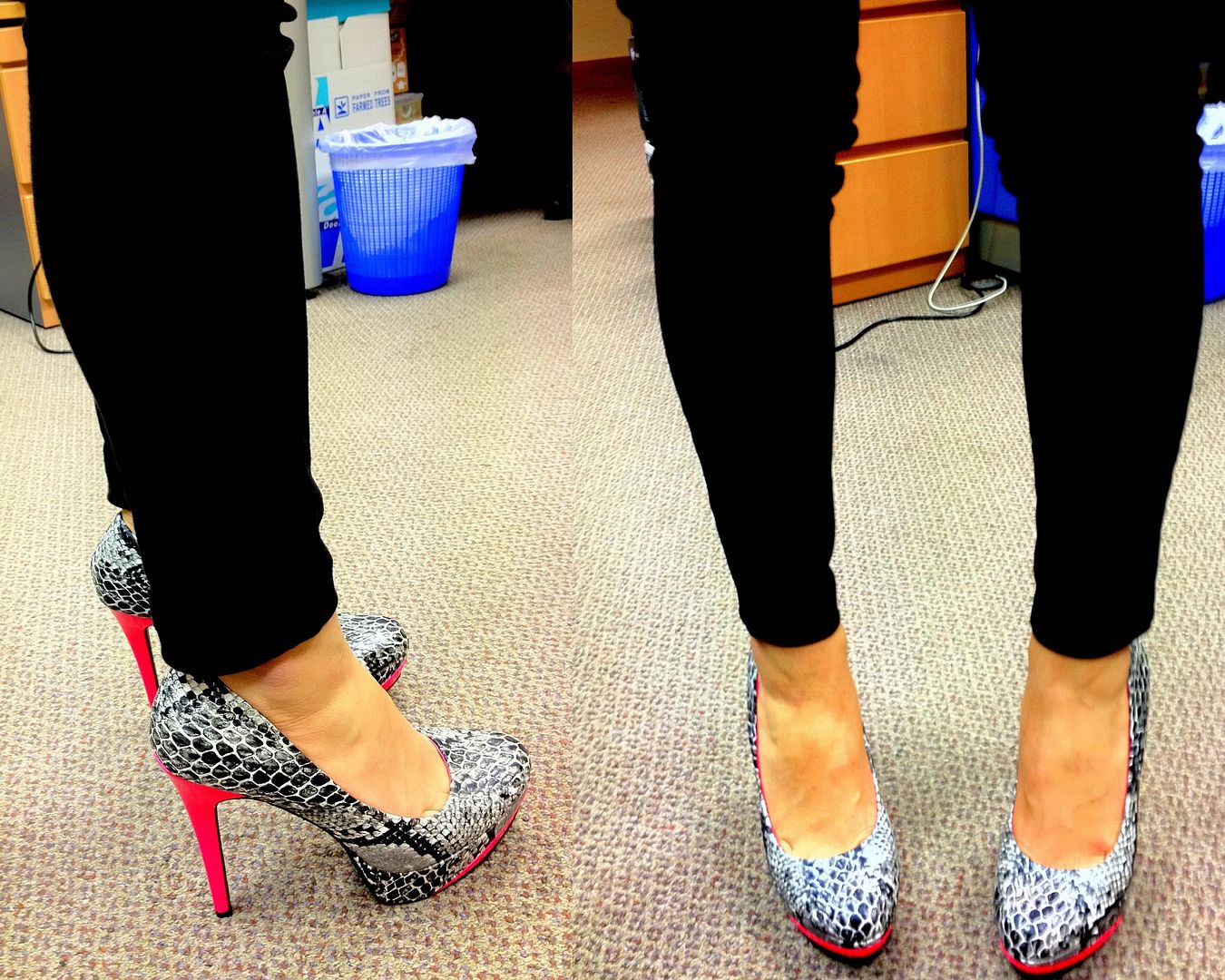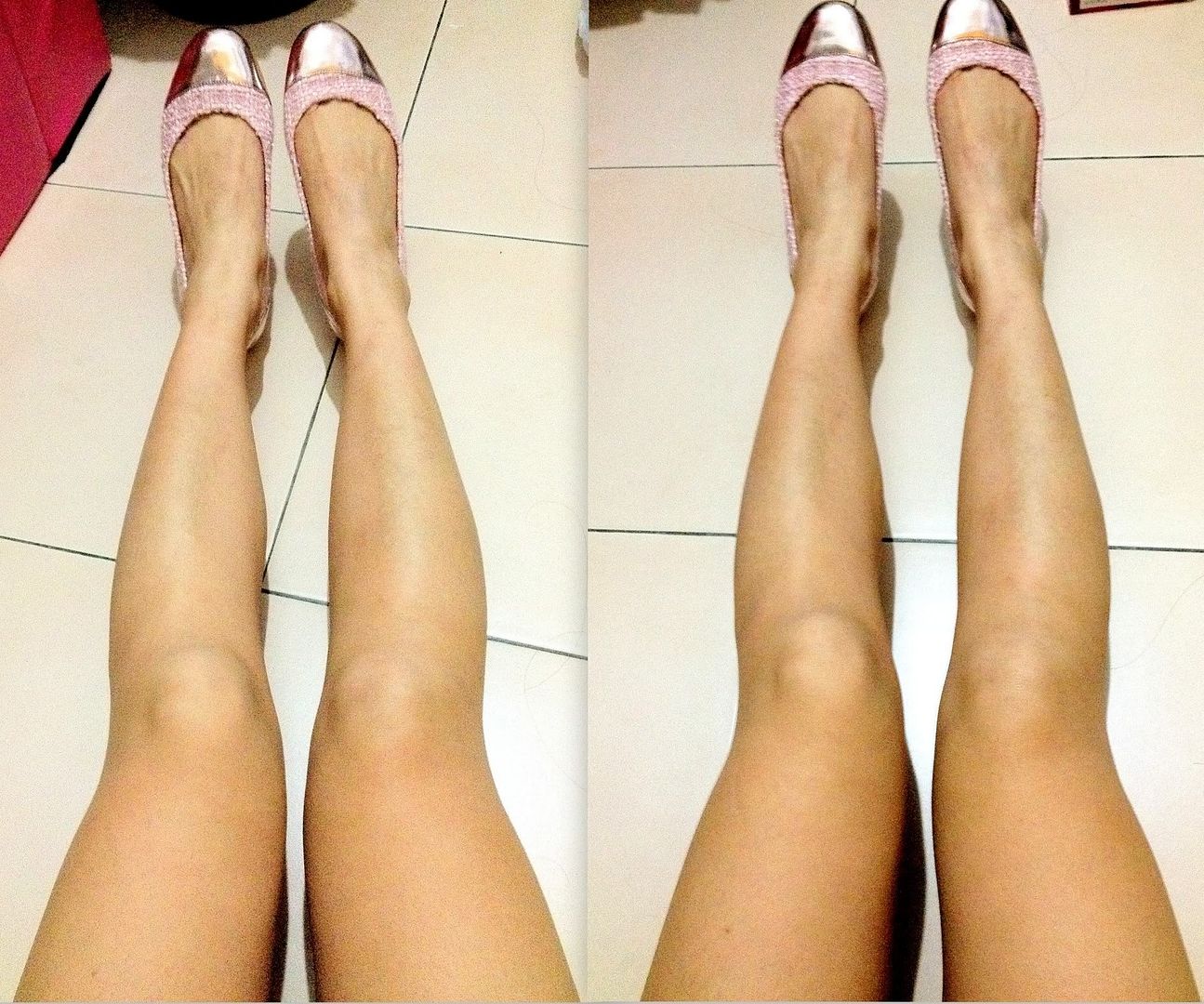 Enough of shoes I think I sound really excited that its no good for bed time!