Did this
post
previously for our 32 months & now we will be celebrating 3 years end of June, how time flies!
Been watching the 9pm show on marriages and it really takes two hands to clap and effort to maintain any relationship :)
Just did a quick Gojane order for my cousin today. I managed to compile orders from my friends and blog readers before the 20% ends today, hopefully it goes smoothly again this time!
I didn't order anything which was probably a first. After looking at the shoe boxes in my room I managed to remove my shoes from the cart haha.
The thing about online shopping, it can be rather tricky at times and give me heart attacks occasionally, so please no out of stock items I don't want to disappoint any girls! :)
Taking some time off for a quick blog entry on the outfits & several reviews
***
For those new to my blog,
Project Shoes
is something started last month to start wearing EVERY SINGLE pair of shoes in my cupboard because I often just repeat a few and neglect the rest despite the massive pile. It refreshes my memory on the shoes I actually have and throws them away if they didnt last throughout the day or got painful.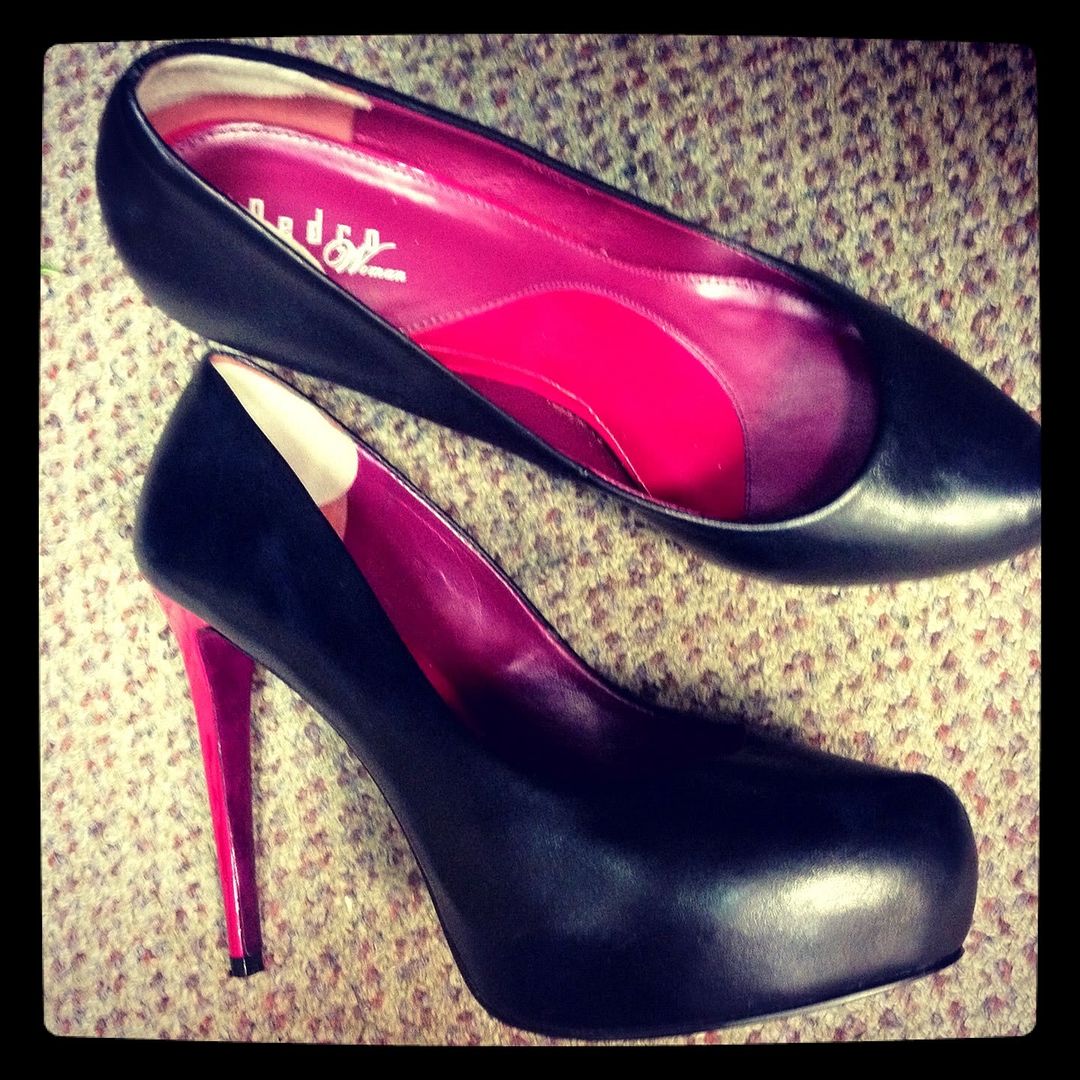 #Project Shoes
- A
black leather heels from Pedro
with fuschia heel and soles that I had to get it back then despite the high price. Material is super good and heel is super duper stable. Just that it wasn't exactly super comfty unlike my New look heels so it was neglected after one wear. Put some insoles from Watsons and it's much better this time round. Love how chic it looks at the side and back even though I cannot really see them haha.
Lazy day with bare-face so I paired it with a simple cobalt-purple dress from TE with knot details and a scarf over it to make it less slack. Love how the heel colour complement the dress and scarf. Love love the heels again!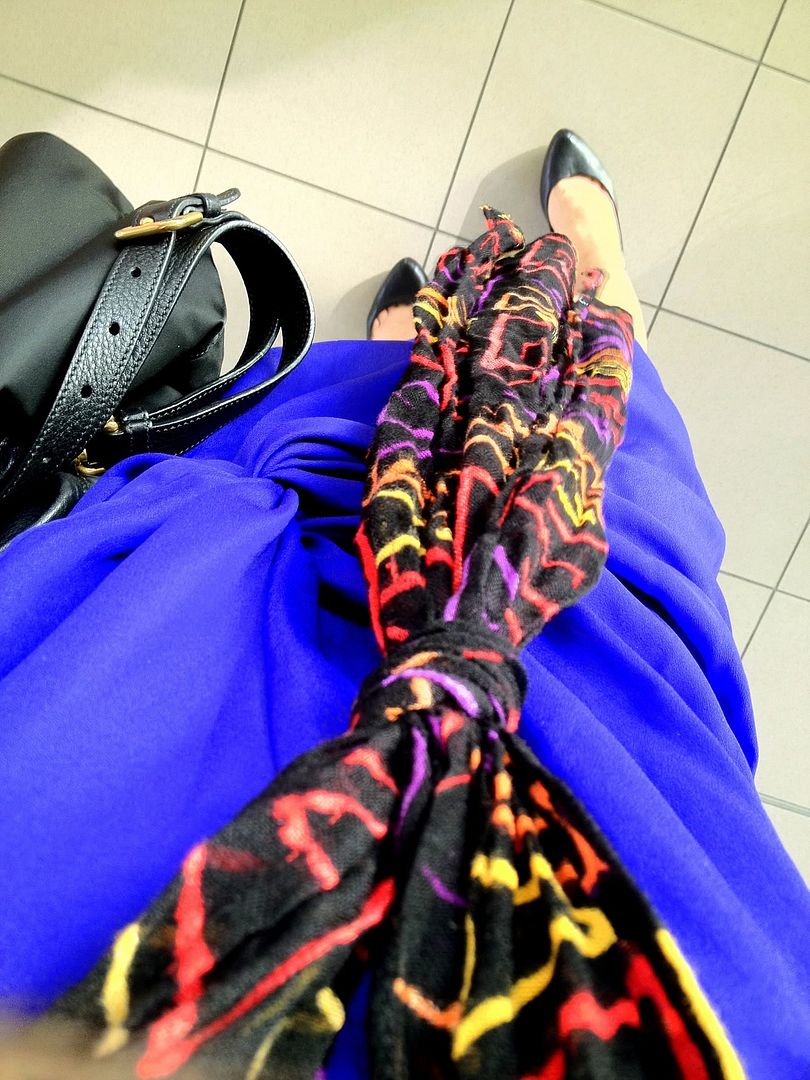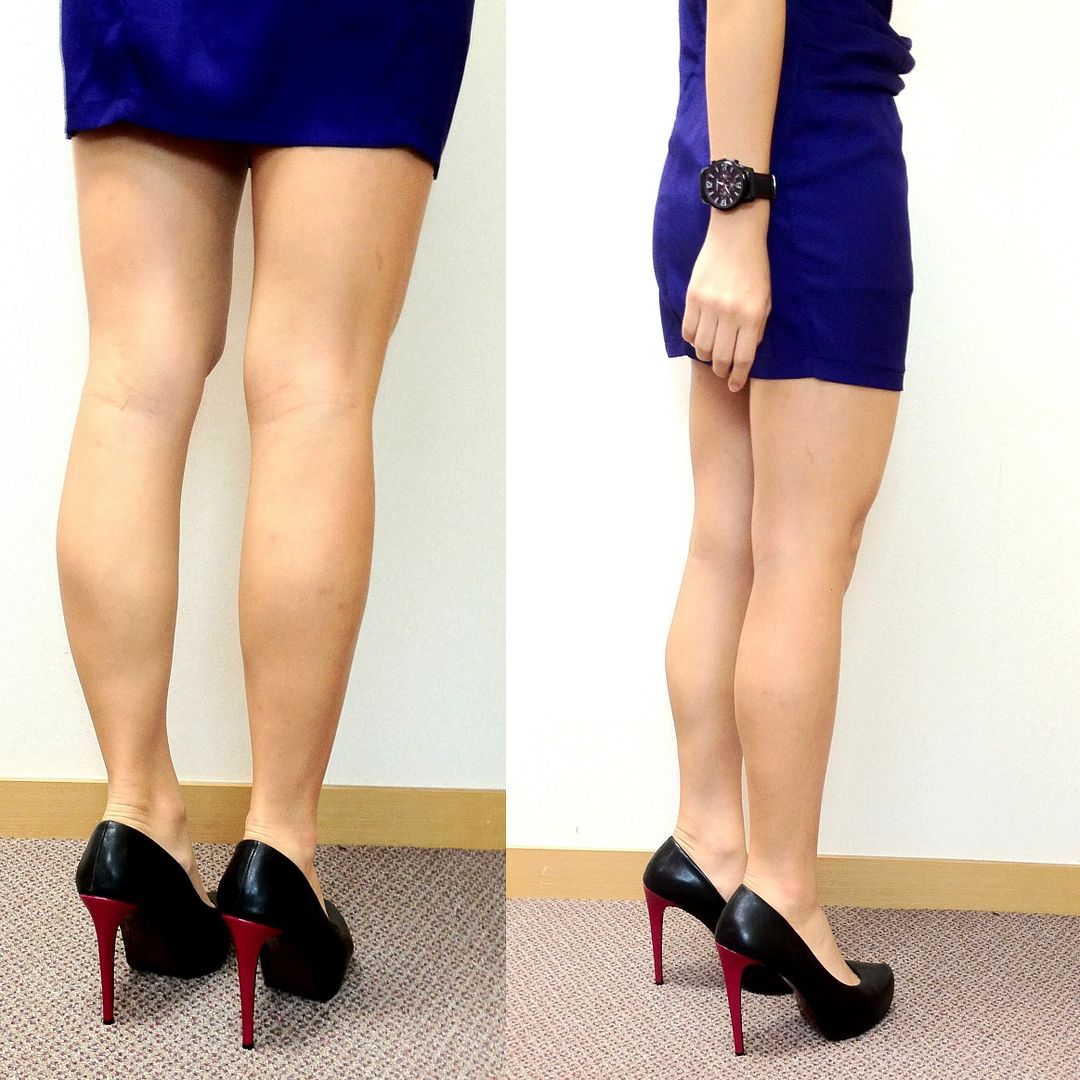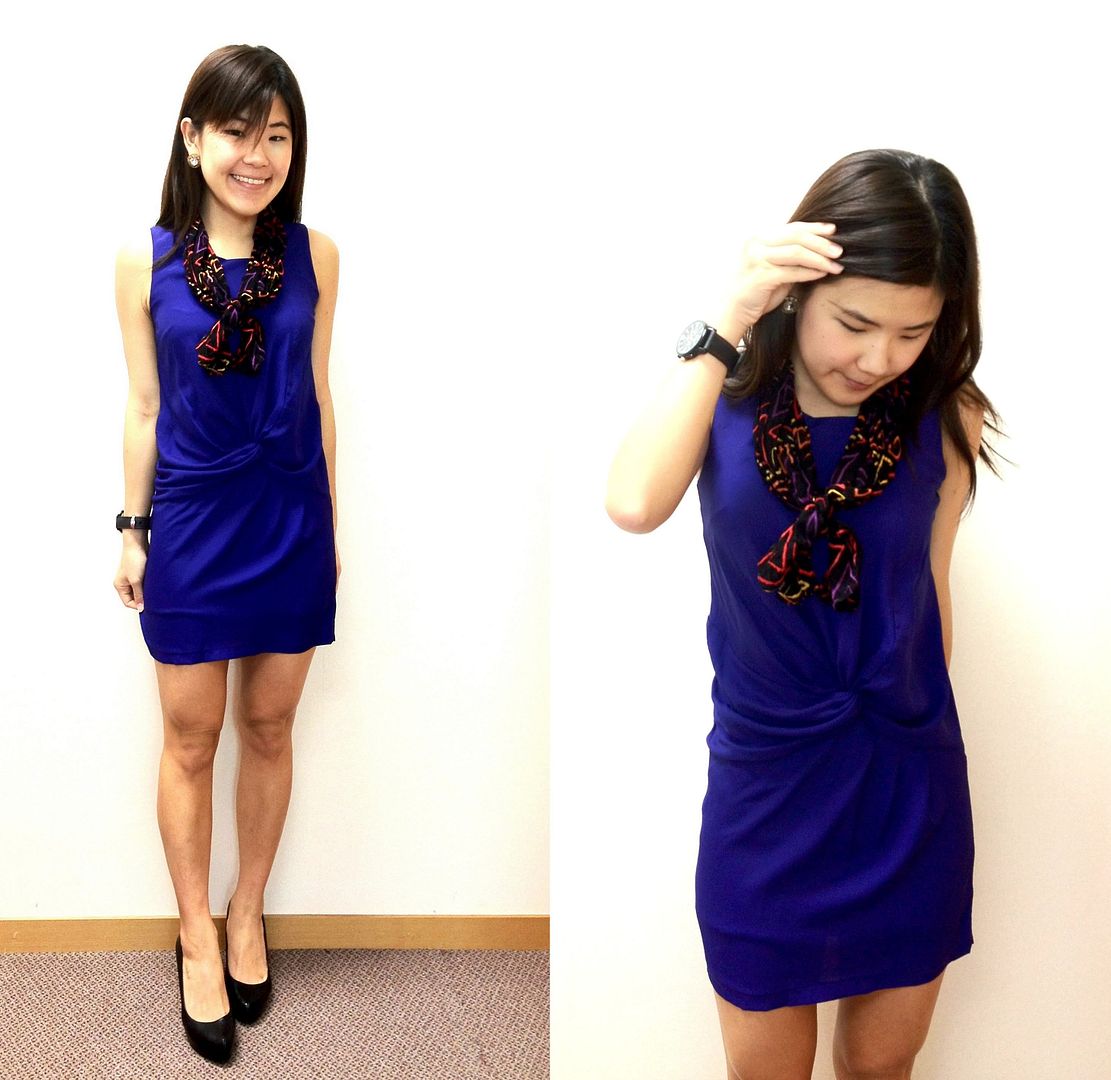 TE keyhole knot dress, F21 scarf, Pedro heels
Selling the above dress at $15 shipped, keyhole back, if interested email rainbowbangles@gmail.com :)
***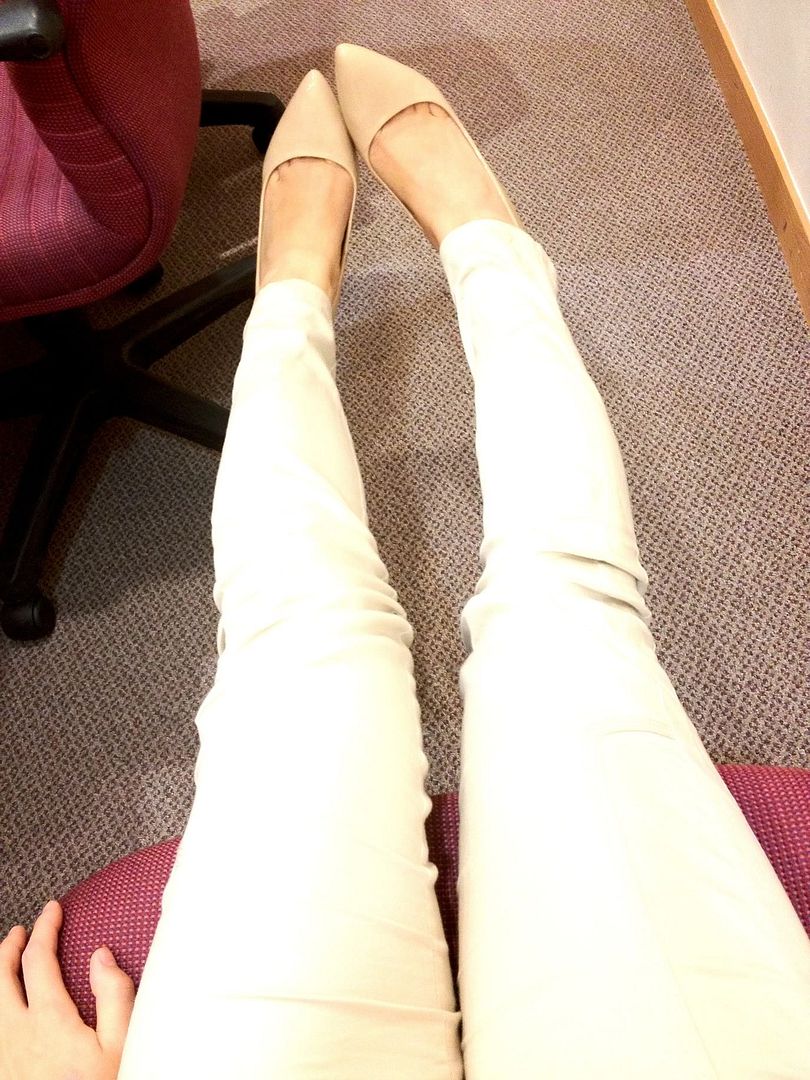 #Project Shoes - Another nude pointies pair from HK for work. They are such basic shoes that I cannot cannot live without them! Slightly patent so it is quite glossy unlike the mango one that is more matt.
My favourite neutral outfit that I like with clean lines. Wore it with a Bysi lace top (still selling at $33 now!) with nude Bysi pants. Bysi outfit day! Super love this old pants as it has leather pockets in front and behind, and is super seasoned after wearing it for at least 20 times. I like the cutting as much as the nude m)phosis pair, it's easy to match and super comfty! :)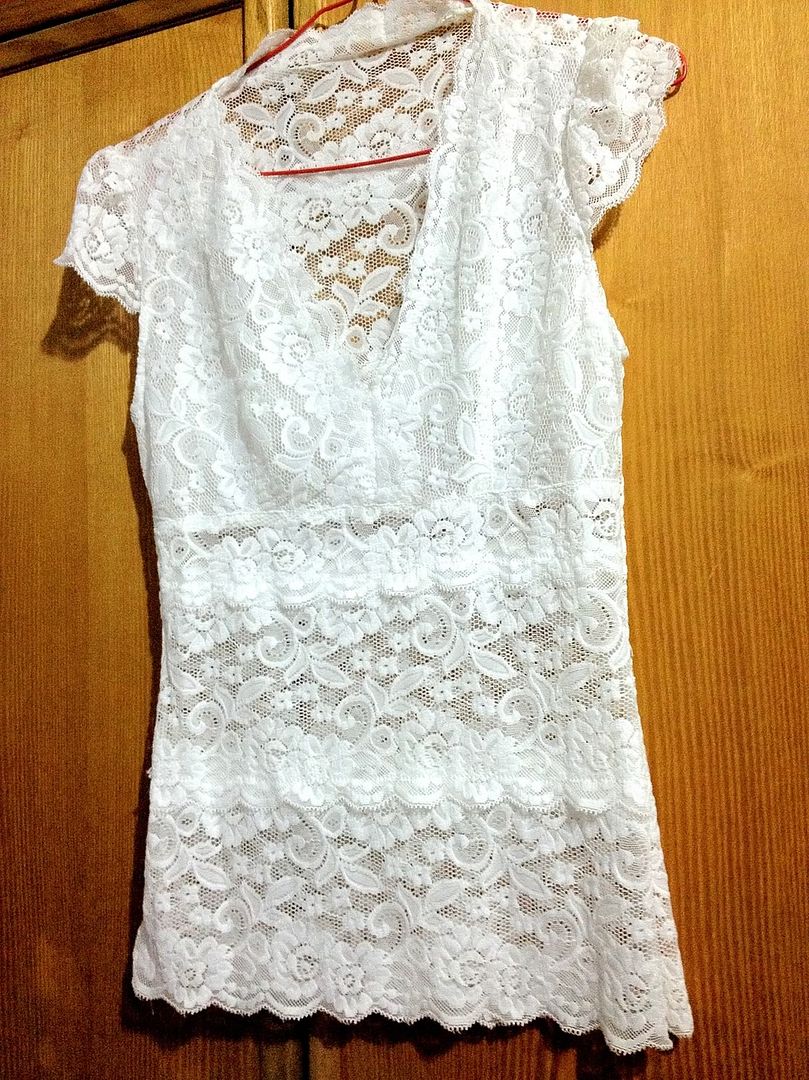 crumpled pants by end of day haha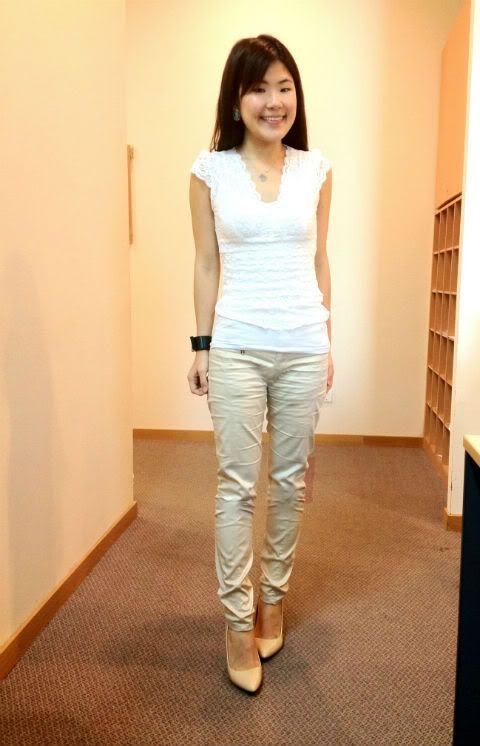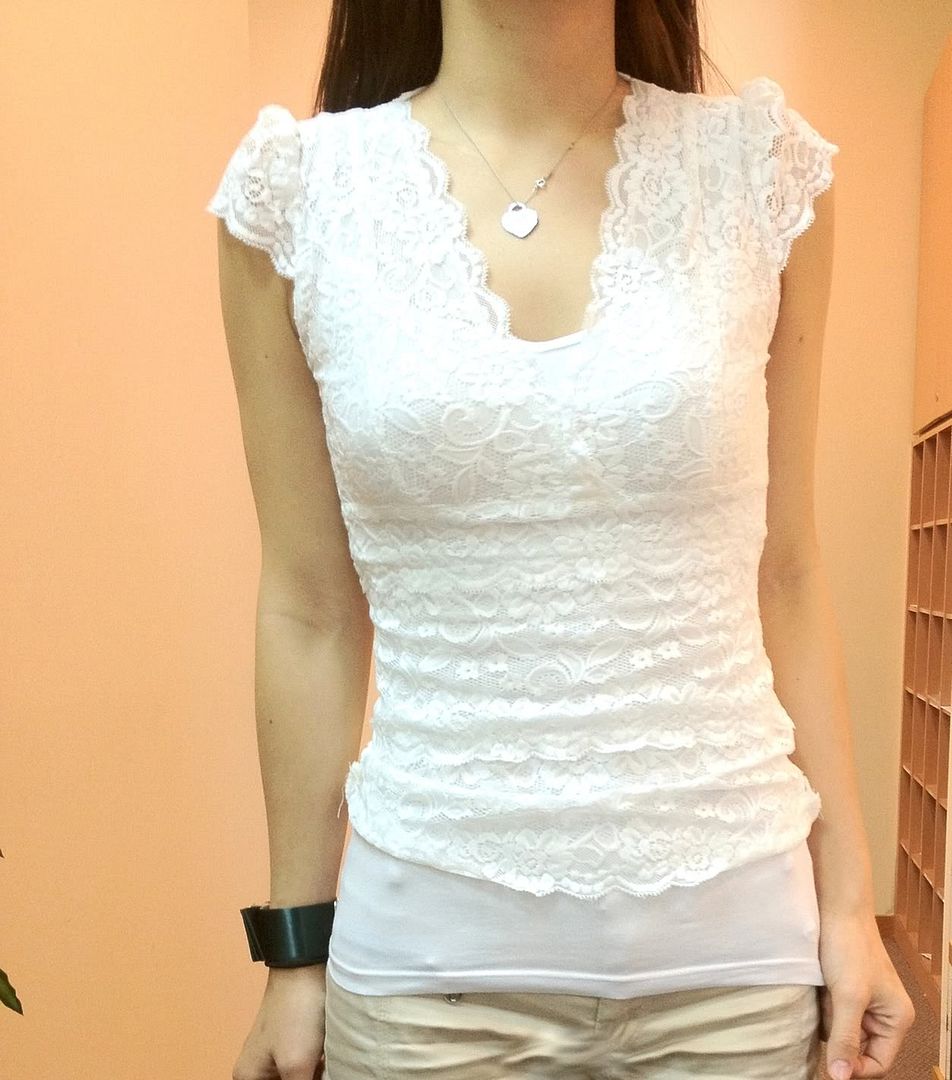 Bysi lace top/ F21 camisole / BCBG Watch/ Bysi pants/ HK heels
***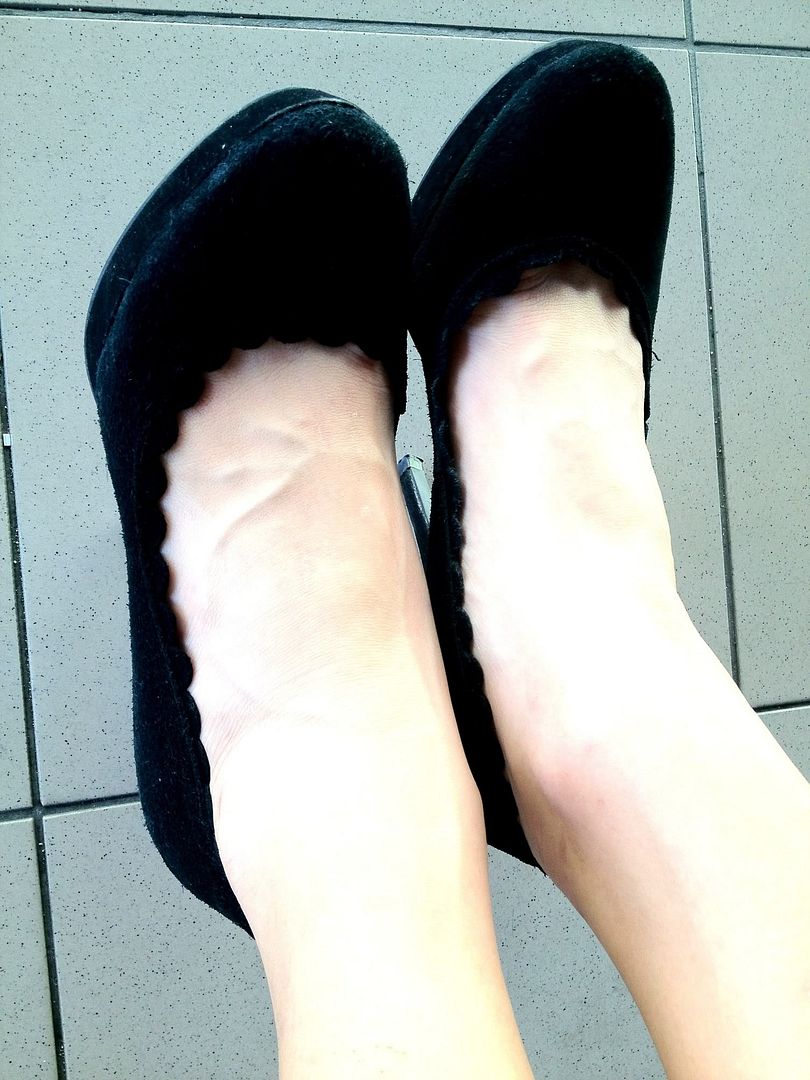 #Project Shoes - probably the oldest New look scallop suede heels that I have. This is actually my office shoe that I dumped it there because it is super comfty and has seasoned over two years, but still in quite good condition. I love the scallop design and picked it up during a sale at $30+. Just 3 inches and very stable!
Paired it with a hot pink dress with black draped necklace from Bysi. Love the necklace as it is quite a statement piece with its long drapes. I like the hot pink and black combination for its contrast.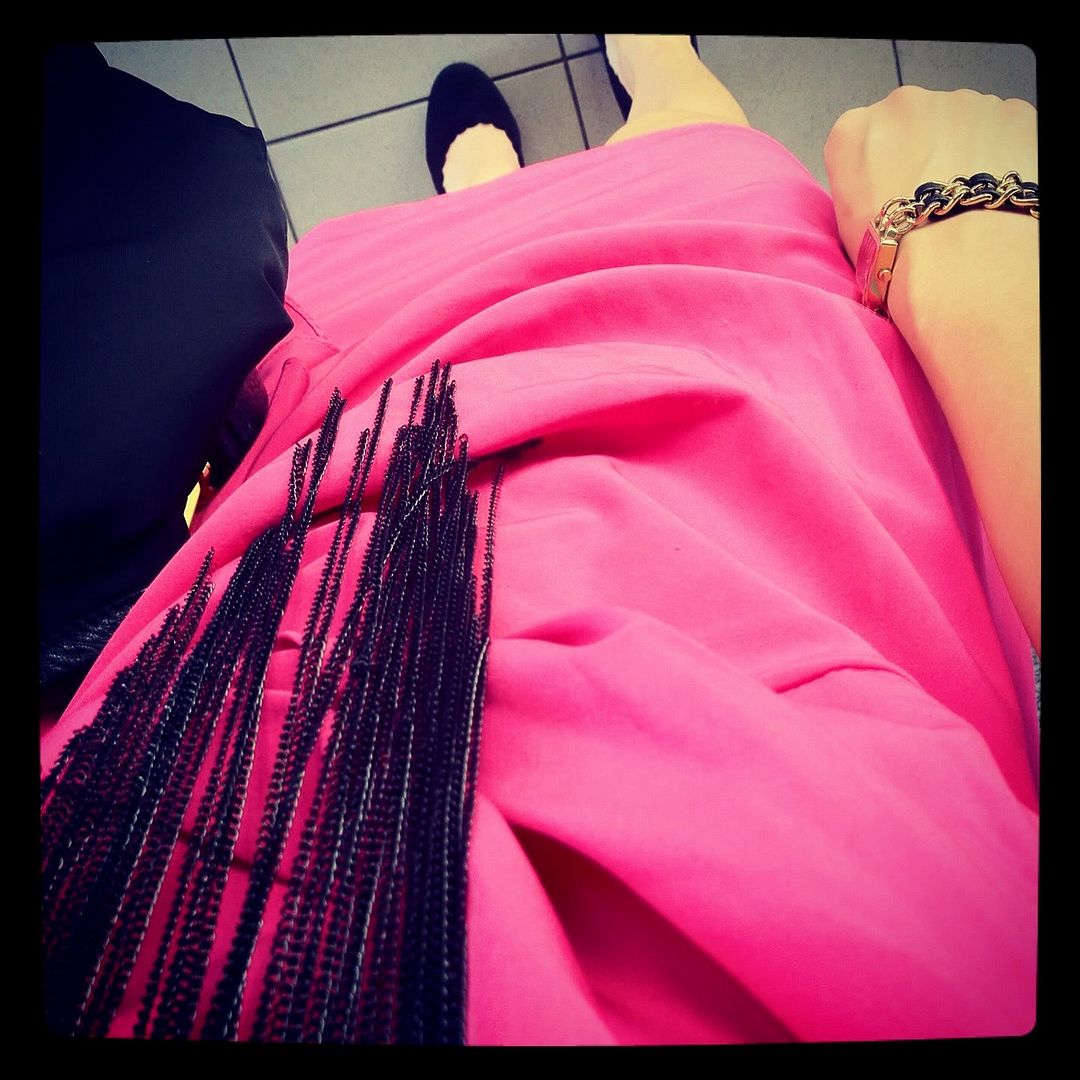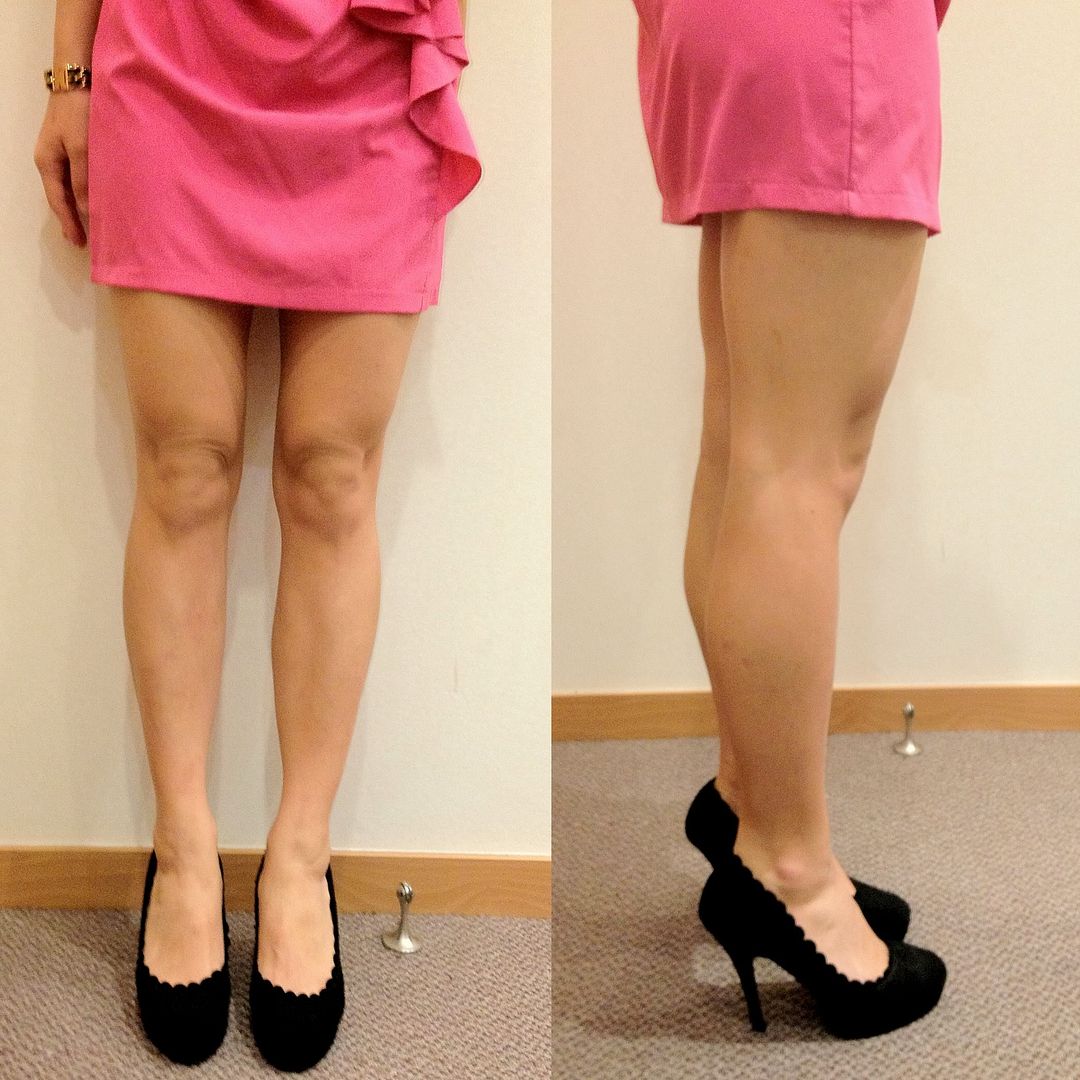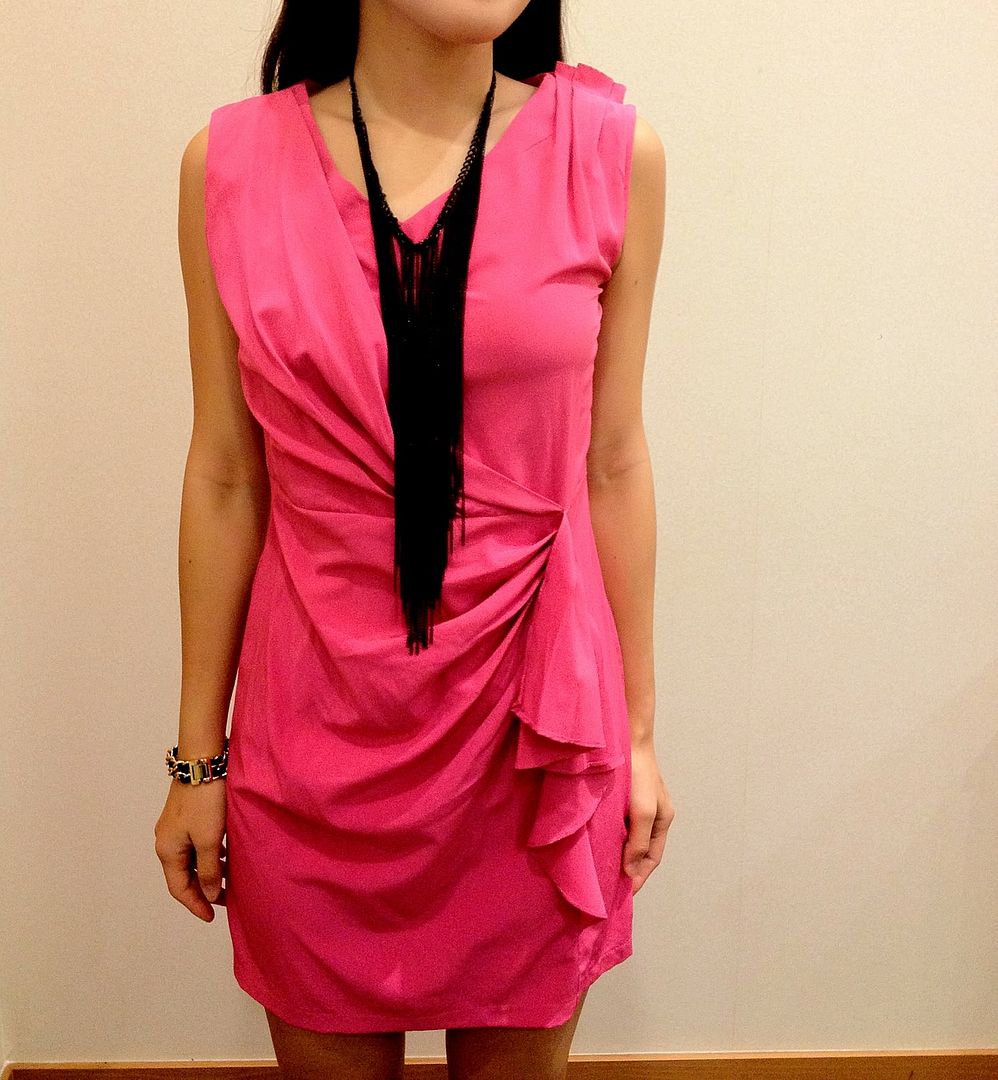 TE waterfall dress / Bysi necklace / Newlook heels
***
Some reviews from Her Velvet Vase & Agneselle, two blogshops that I honestly do not always buy but these designs caught my eye this week :) Have been really slow in launches and staying abit away from online shopping due to my schedule, so pardon the slow FS replies on launches questions!
HVV Rebel Acid Wash Denim Jacket in Black (M)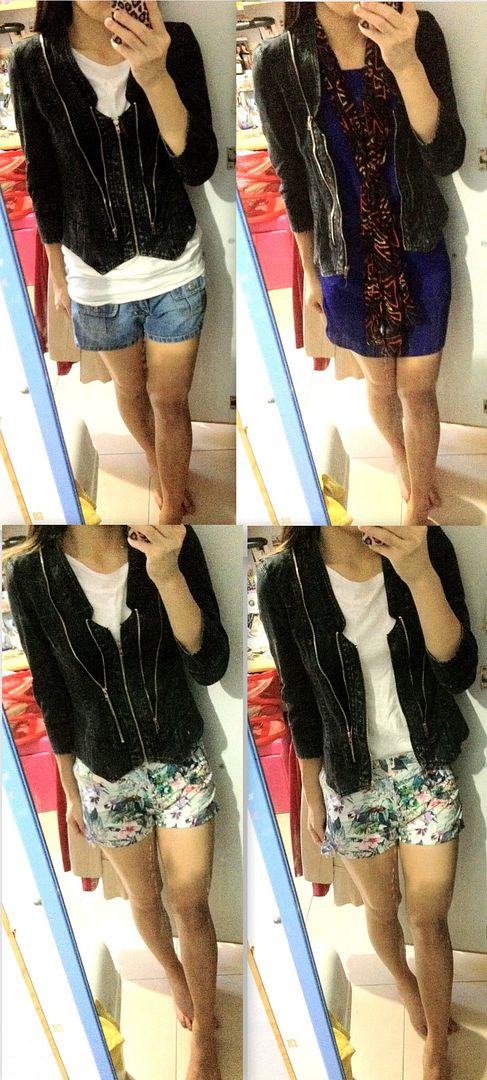 Only had one denim jacket so I bought this for its rocker look, something quite different from my usual styles.
Got it in M as measurements for S seem super small. For size M, it has allowances on my waist but fits nicely at the shoulders and pit to pit when zipped up. Fits comfortably and I can layer outfits inside, be it dresses or tank tops! :)
Would love to try it with different outfits next time and it's a super versatile piece! Material is good but not overly thick, very suitable for our climate, no wonder Caroline raves so much about it previously! Really a steal at $31 shipped so there's nothing to complain really. HVV scores this time :)
Able to play with the zips to create different looks so it's quite fun! Still thinking if i will wear it often so I can keep it. Hope HVV manufactures more jackets like this, chic and affordable!
Agneselle Blair Peplum Dress in Red (M)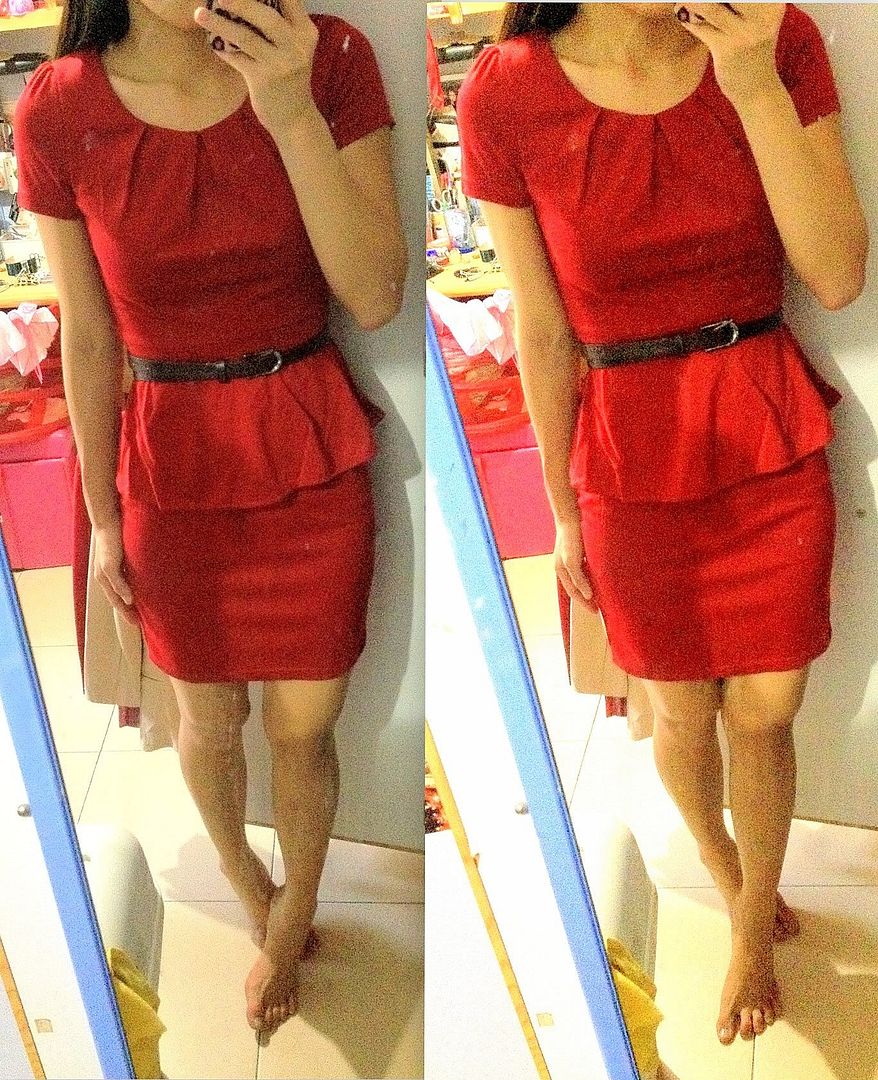 Size M for AE stuffs for me fit me perfect (UK 6/8) so I'm going to stick to this size! :) Got this dress after Ket's pretty review in black as I'm looking out for more peplum dresses.
Material is not thick and does not look like it will fur much. Smooth and not sheer, but there's no lining for this dress. Love the back part as the zip part is hidden underneath the peplum design, so it's quite well-designed by AE this time round :)
However, selling it because I still prefer black as I do not look so good in this tone of red, so trades anyone?
Selling @ $26.50 shipped only
BNIB
Rainbowbangles@gmail.com
***