Totally relaxed and listening to Adele's music curled up on my bed so I felt like doing up this entry impromptu-ly..


Had my usual Hot Yoga & Spinning session after work today and this time round, MH came along and I'm so glad that she likes them too! :) Definitely tones up the body and butt so much. Main reason why I like spinning so much because it's mad effective apart the catchy music! :)
Wore out my new accessories from Forever New and Smooch as well, mad love!
I have too much of such big stud earrings because they are so easy to match :)
& received my shoe organizer ordered last month. Bought two so it can fits 24 shoes. But sadly it can fits only flats and not heels :( Got my shape mag and Wong Li Lin is mad hot at 40, her abs are to die for and she's such an inspiration!
& Starbucks 1-for-1 frap drinks during 3-6pm this week, don't miss it! #cheapskate
Attended the Spiderman Gala Premiere for work this week and had extra tickets, so my friends could come along as well!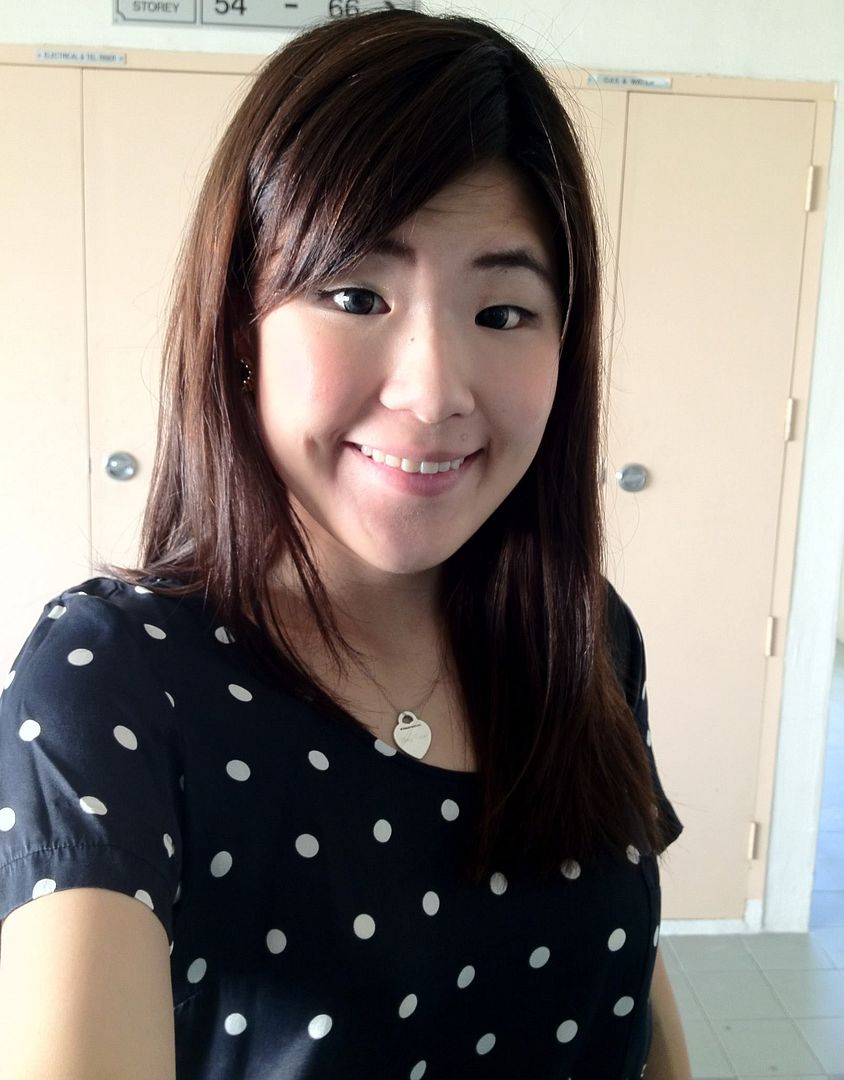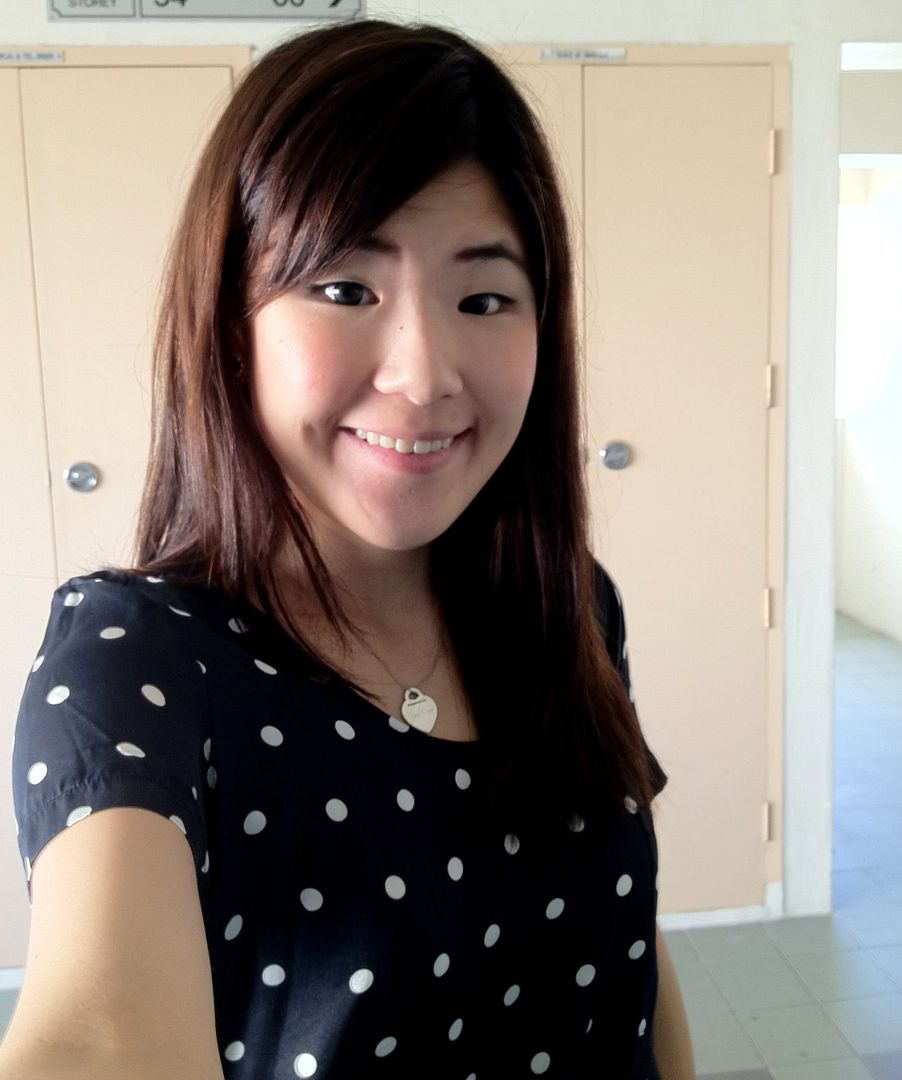 Wore the
polka dots tee from Zara with a Chilli Belted Pencil Skirt
that Triselle has kindly sent me :) Quite like the whole combination and match it with my
black studded heels from Newlook
, probably the last few black heels for #ProjectShoes.
Got a M for the skirt and it has allowances and fit me comfortably, without being snug at all. I like how striking the colour is and glad I got it over basic black :) Just that it did not have any slits at the back so no big movements for that day = ladylike. Goes best with black for work especially for that contrast to tone down the CNY shade!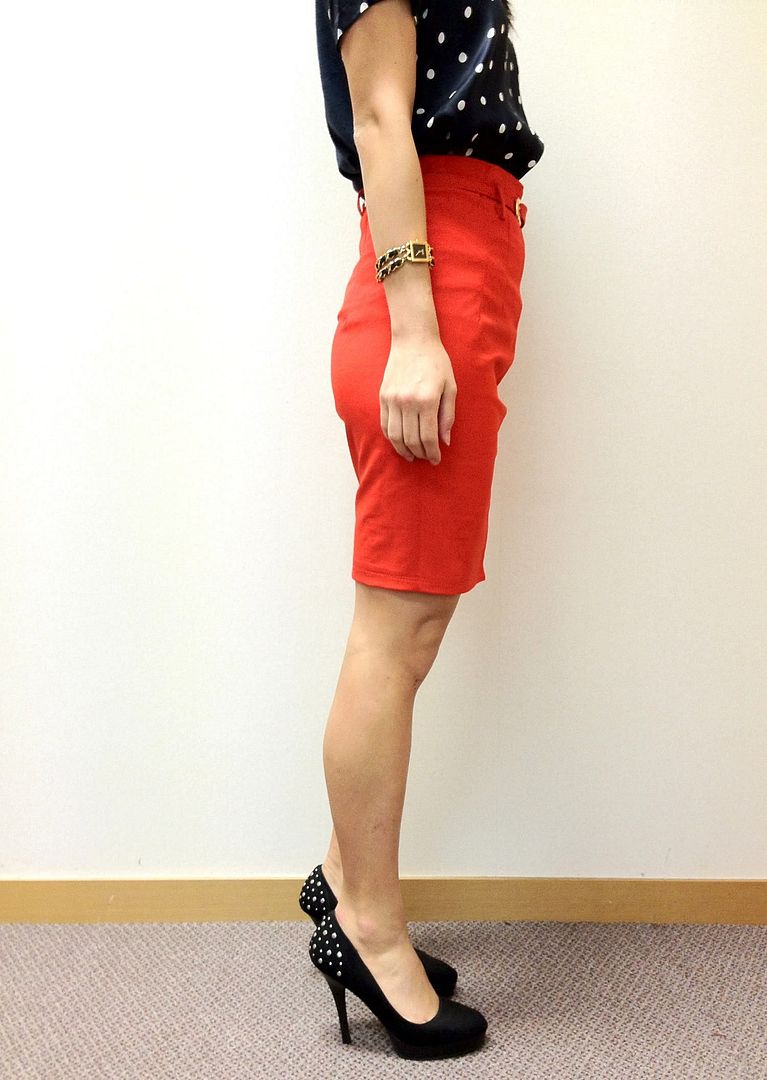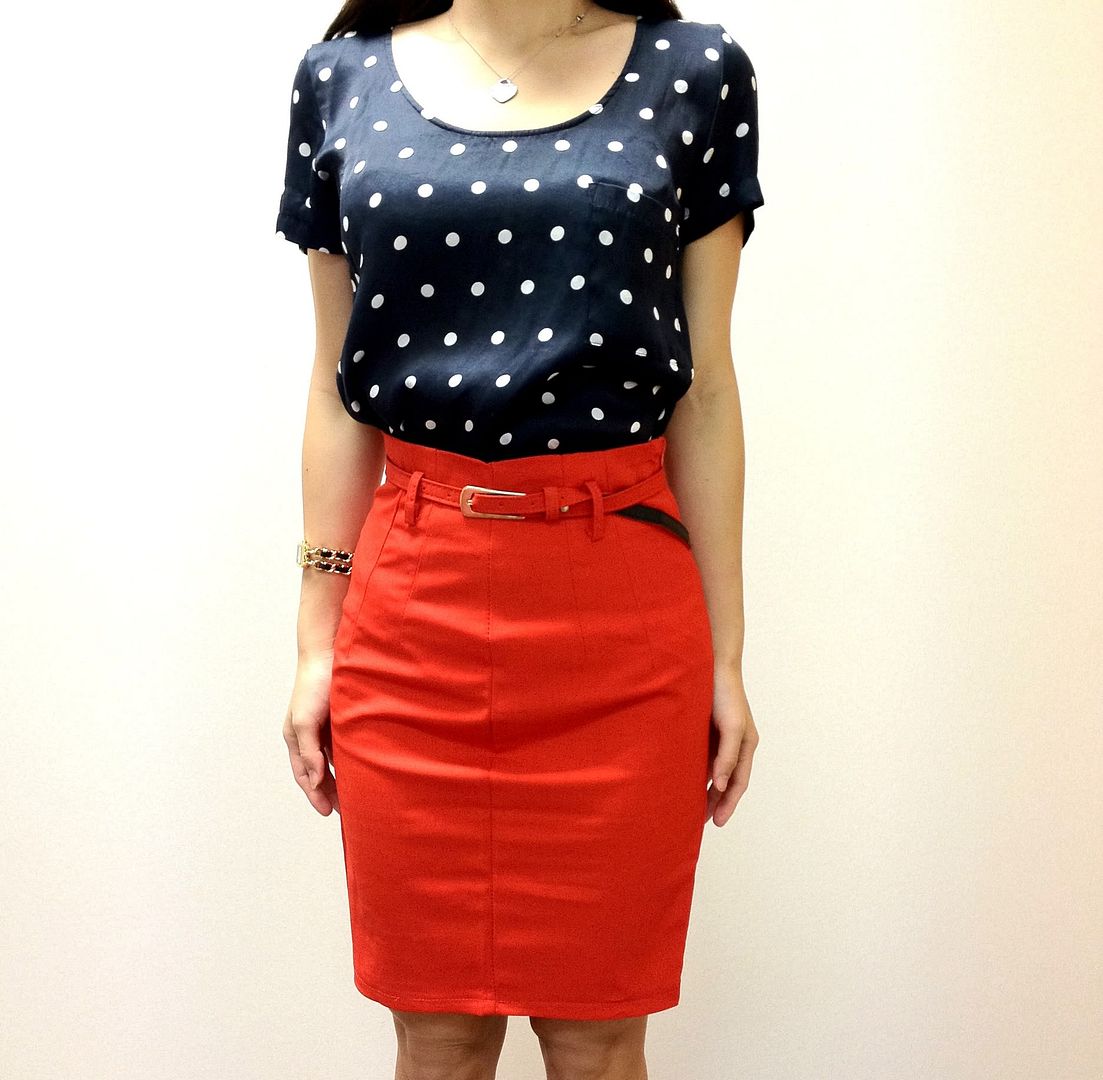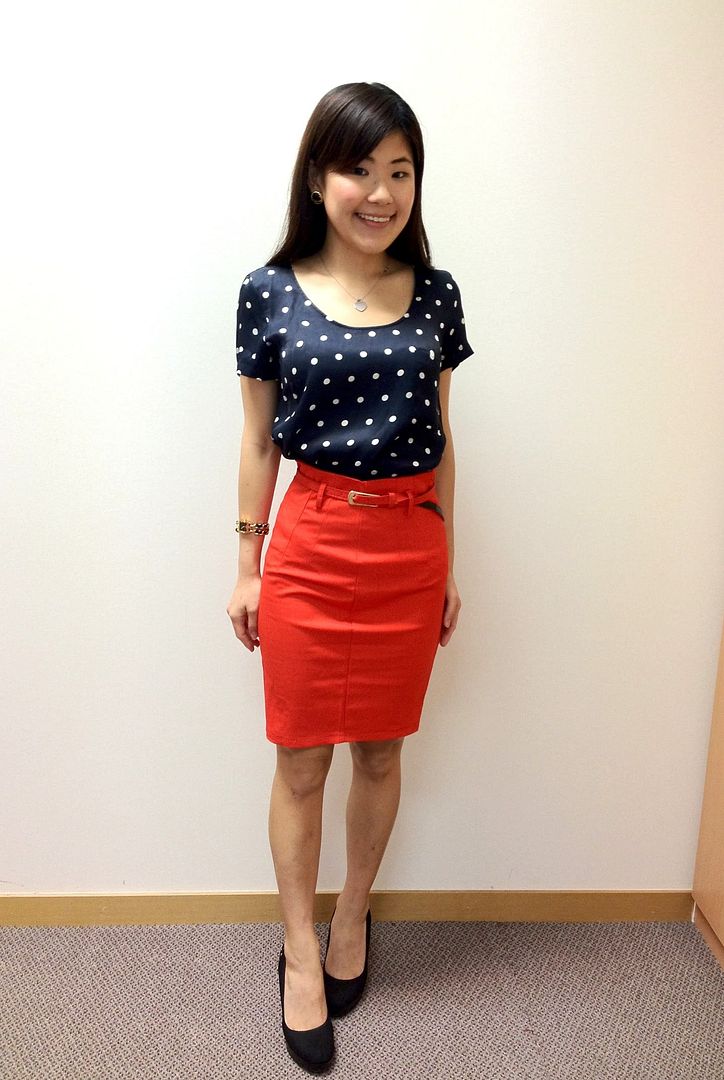 Pics of us! :)
Met Kexian for the first time and she's so sweet in real life and mad petite, feeling like a giant beside her hehe :) Really sweet!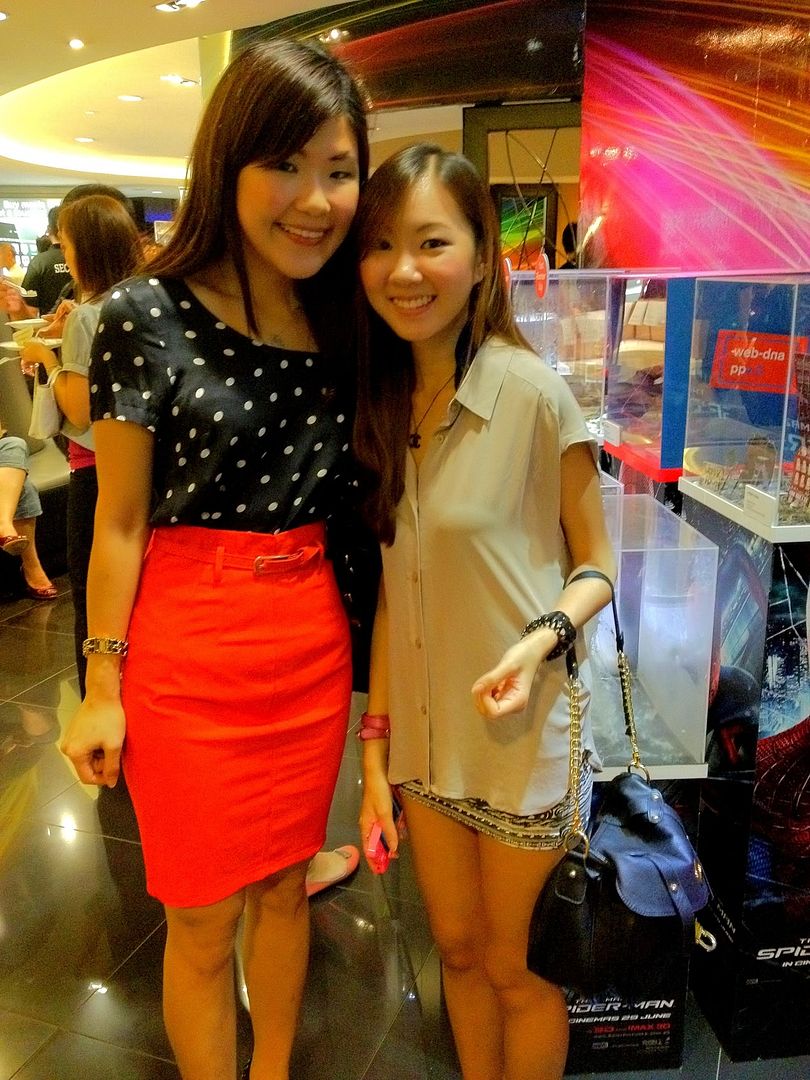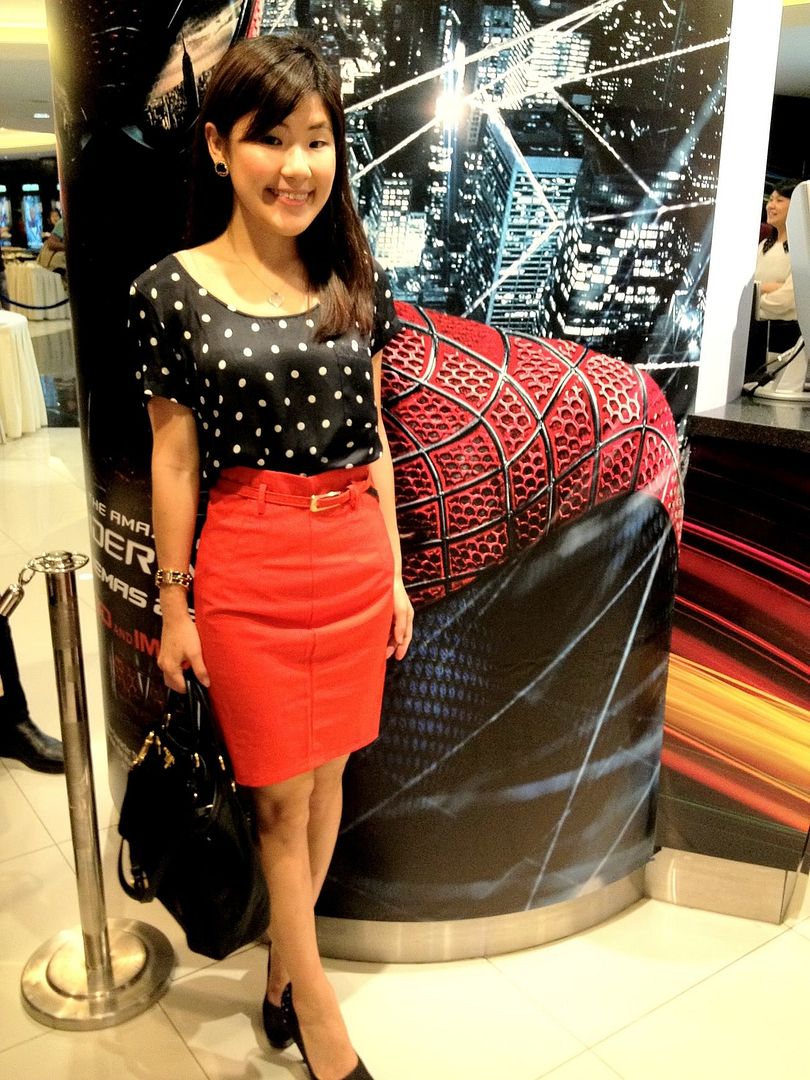 The movie will be launching this weekend on 29 Jul so I will avoid giving spoilers! Would recommend all marvel fans as it is highly entertaining despite the change of cast this time round. Emma Stone is quite an eye-candy and I think Spiderman is amazing :)
***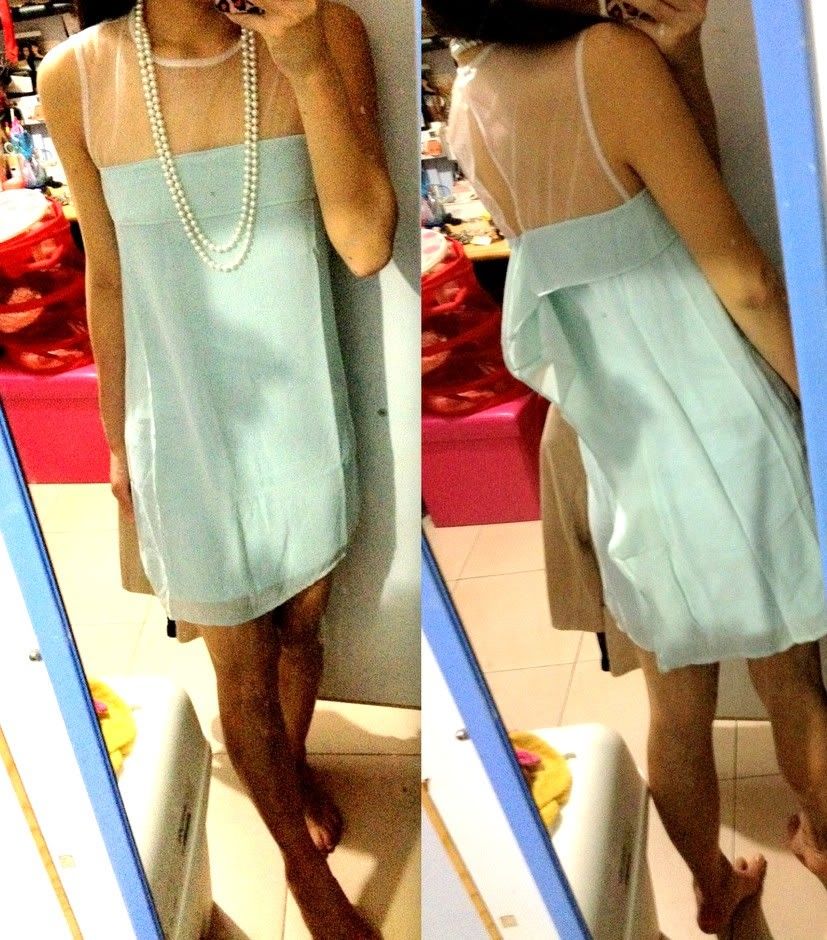 So glad I got S as it fits comfortably and the inner lining is mad mad comfty!! Good quality as well with the mesh and all, super worth the $32 paid :)
Love the back waterfall design as it flows so nicely and mad pretty! Very classy and perfect for weekends or dinner dates :)
Got pastel blue for a change and it is really really sweet and something I do not have in my wardrobe. However, I think I will pull black off better as this is kinda too sweet for me.
-sold-