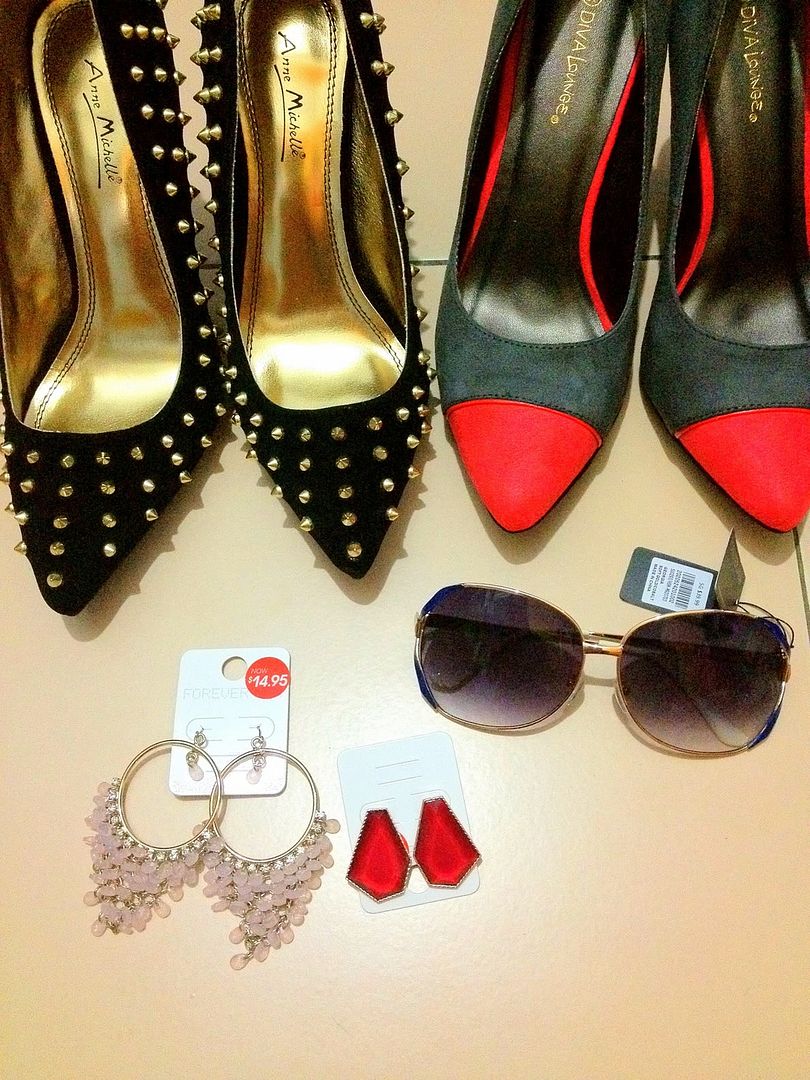 Super love the Gojane heels this time round that dear Wendy has helped to order this time round :) Now it seems that we take turn ordering to continue the shoe craze heh.
I know I'm on a strict ban but couldn't resist these two really. Wanted to say they are the last but LH just showed me another super hot cap-toe heels on twitter hahaha...
Super sad that the cap-toe heels is too big for me though so I have to sell it!!!! :(
The thing about online shopping is that there's still 1% of risk that you have to take for sizing.
Super duper chio studded pointies that I have been combing for a long time.
It's just 4" and super stable!!
Weapon on the train and dark nights as well i guess haha. I pricked myself with the studs after taking it off and it left holes on my leg!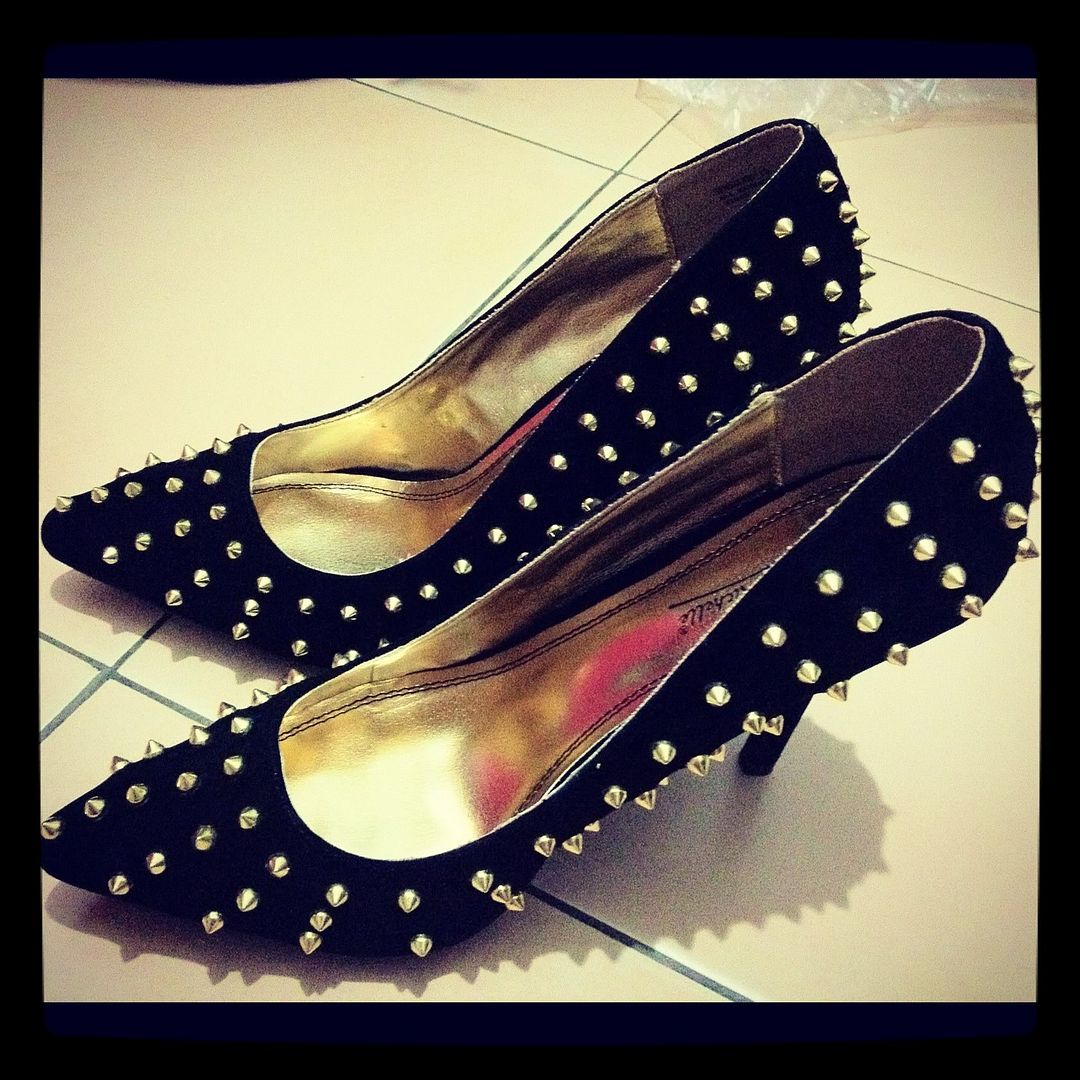 Kitten Gojane cap-toe heels (3 inches)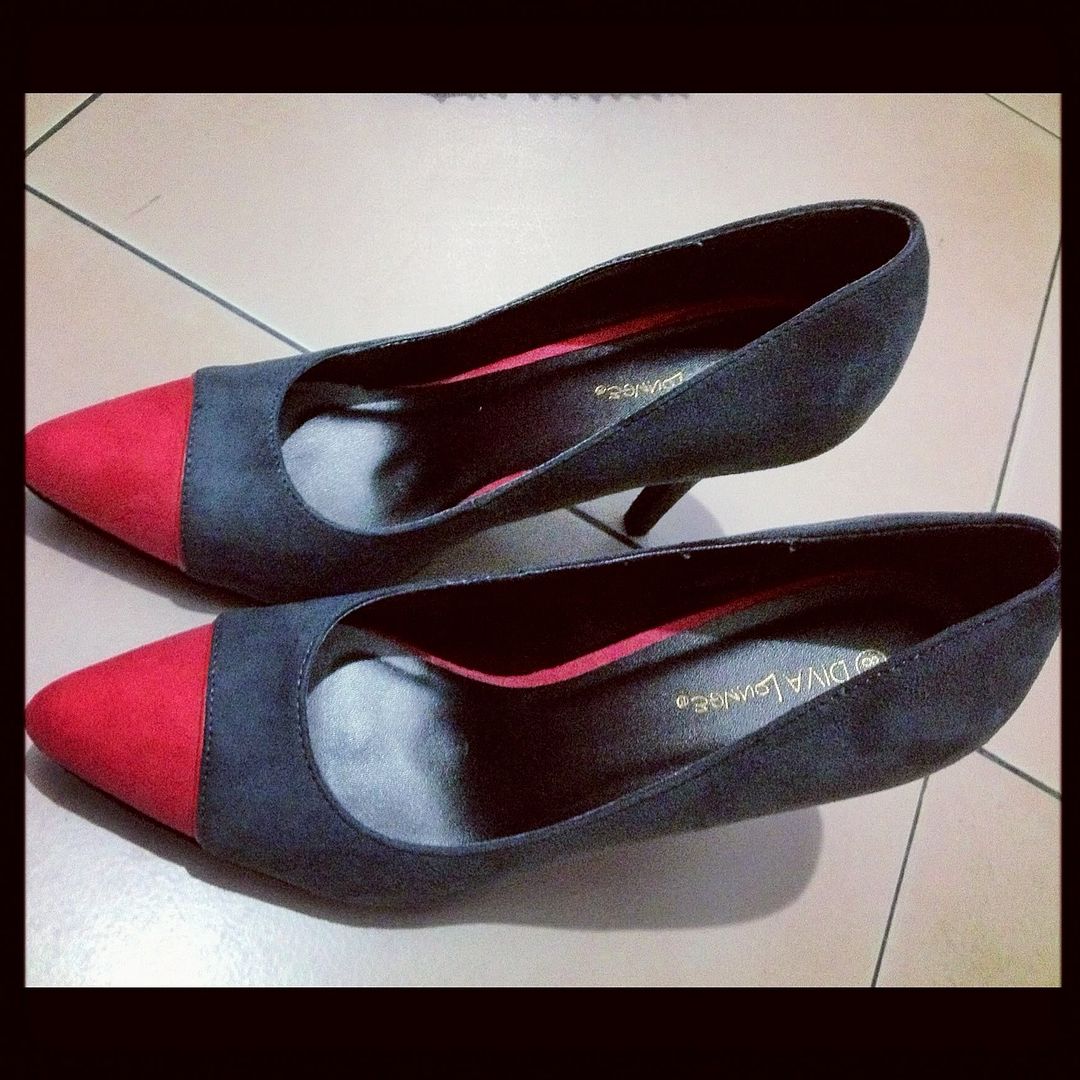 I seldom take 3" but its too pretty to resist and would be good for a change but unfortunately I should need a size 8 :(
Selling this super pretty charcoal/pink cap-toe heels to

a girl who can fit into this better!
Size 8.5, fits Size 40/Size 8.5-9 perfectly!
Went to

Bugis+ for dating on Sat and it's amazing how the old boring Iluma was transformed to such a shopping heaven... the layout and shop configuration are amazing and I cannot resist taking pictures of shopfront and making lots of notes, job hazard! The crowd and traffic have improved tremendously and I'm totally inspired.
Wore this

U Back Lace Crochet Dress that MJ from Triselle has kindly sent me for reviewing.

Chose this over cream as I have too many cream dresses and this is a good change. Black dresses are quite basic and you can match it in so many different ways! :)
The dress was nicer than expected as it looks abit too poofy on the model online. It looks nothing like that in real life and fits nicely, with a key-hole at the back. Can fit up to a UK10 I guess. Crochet was of good quality but I have to make sure I don't keep pricking zips or keys with it. Length is just nice and good for a weekend date definitely.
Wore it with a neon yellow belt and fuschia flats for colour contrast to make it more summery and casual. Dug out my skull bag as I thought the edgy bag will make the outfit less feminine and more rocker feel. Quite like how it turned out :)
Would love to wear to work next time with a statement necklace, structured belt and blazer over, with high heels. Thank you MJ :)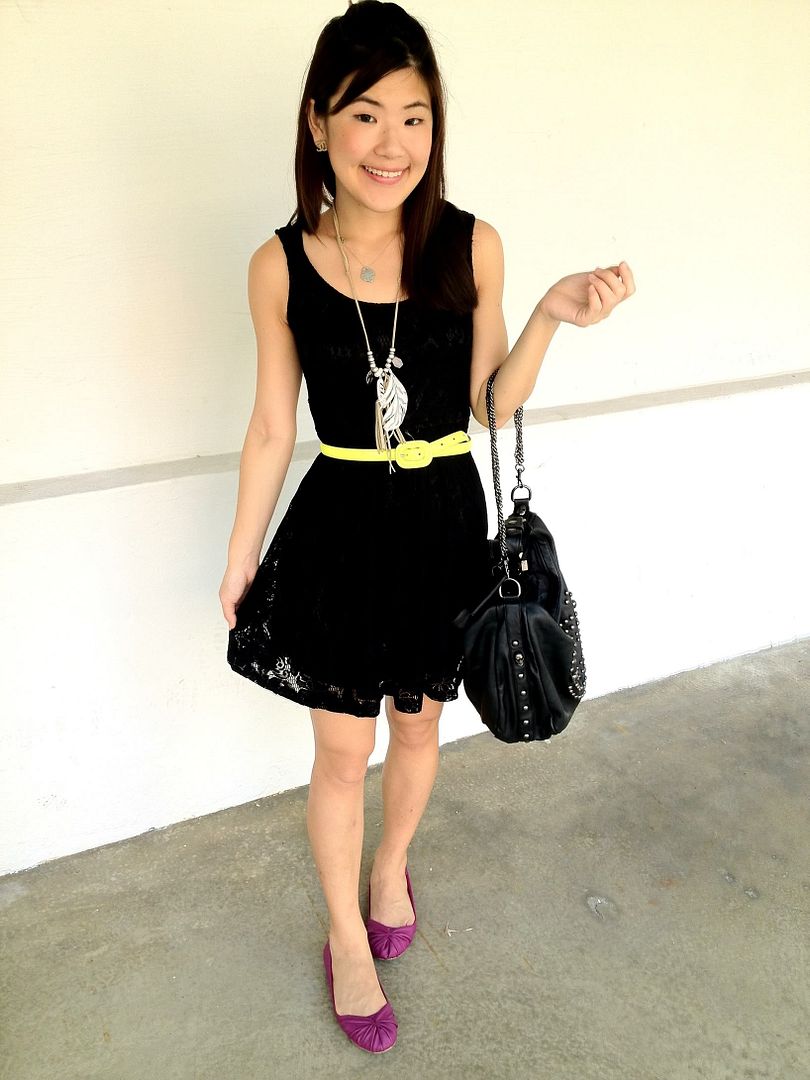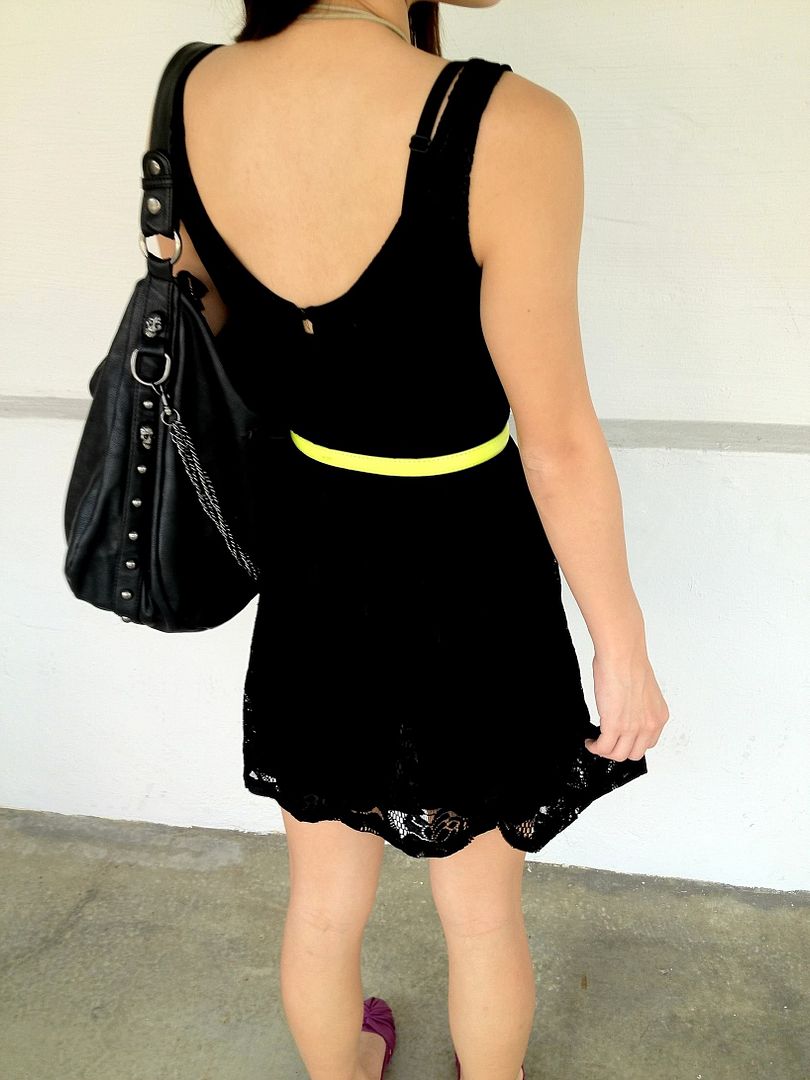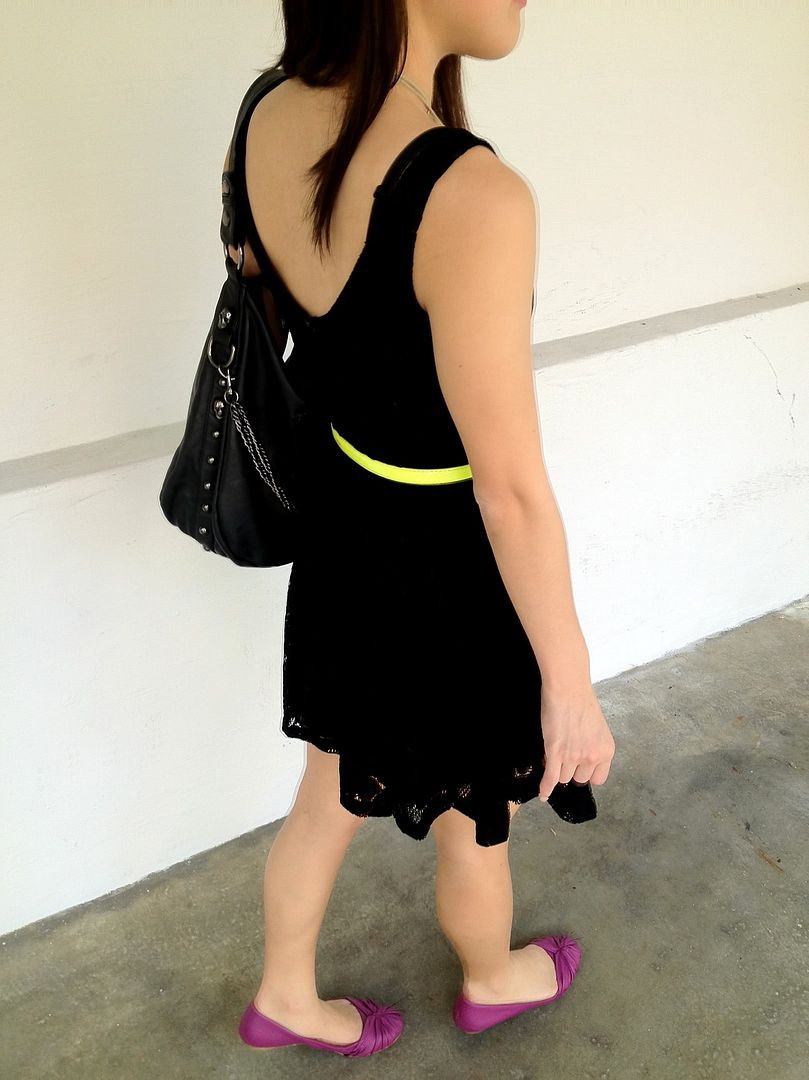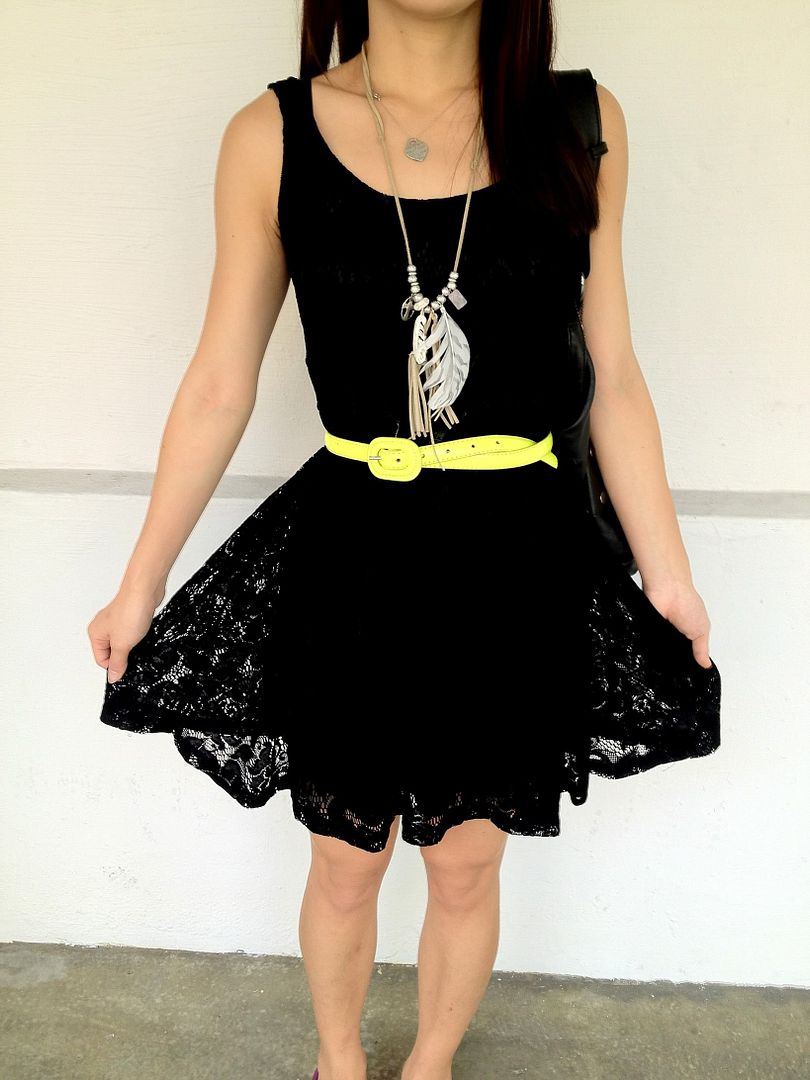 Super like the bag and glad I got it at $36 in BKK years back!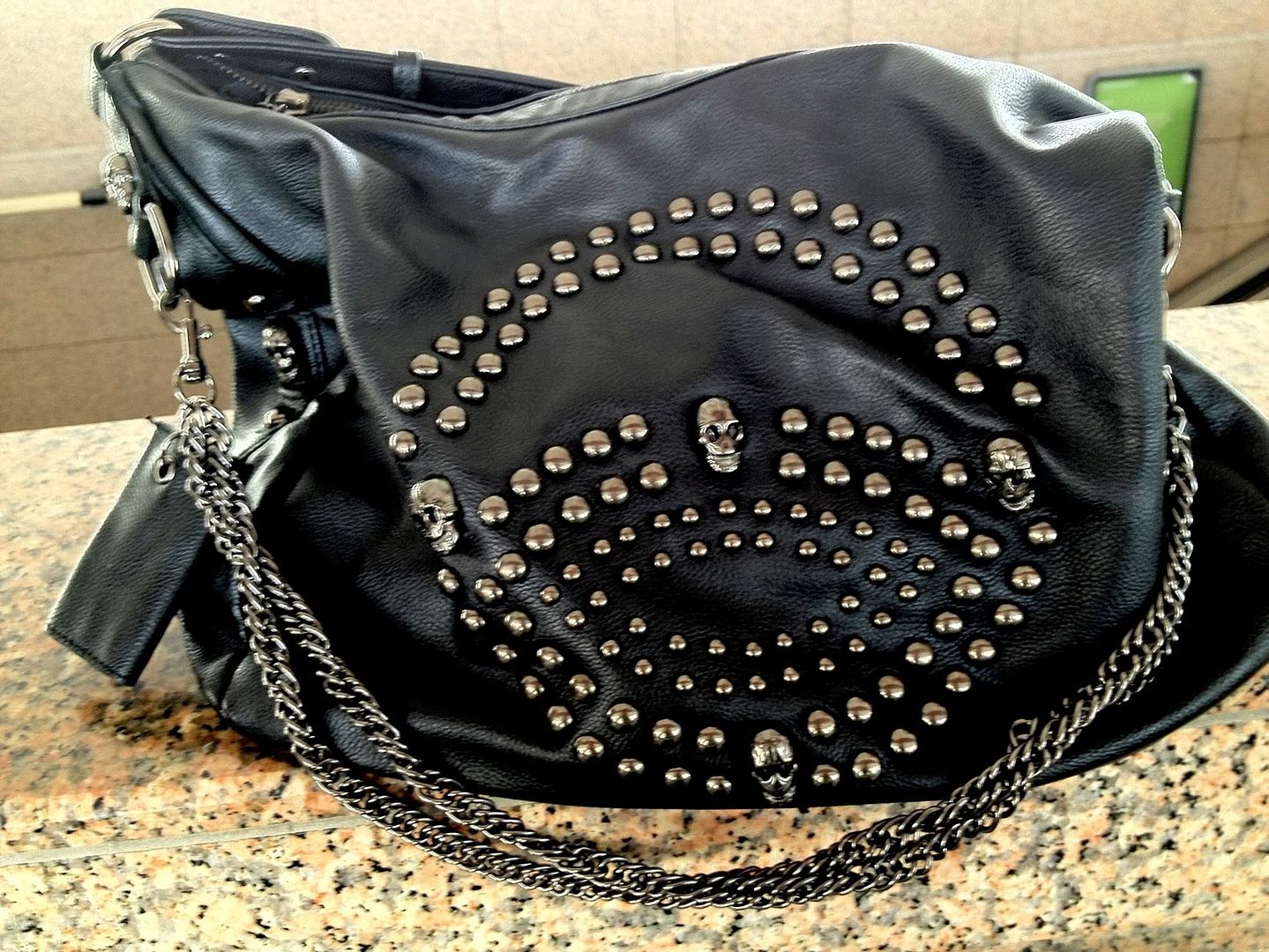 He proudly dug out his black/yellow tee just to match mine lol.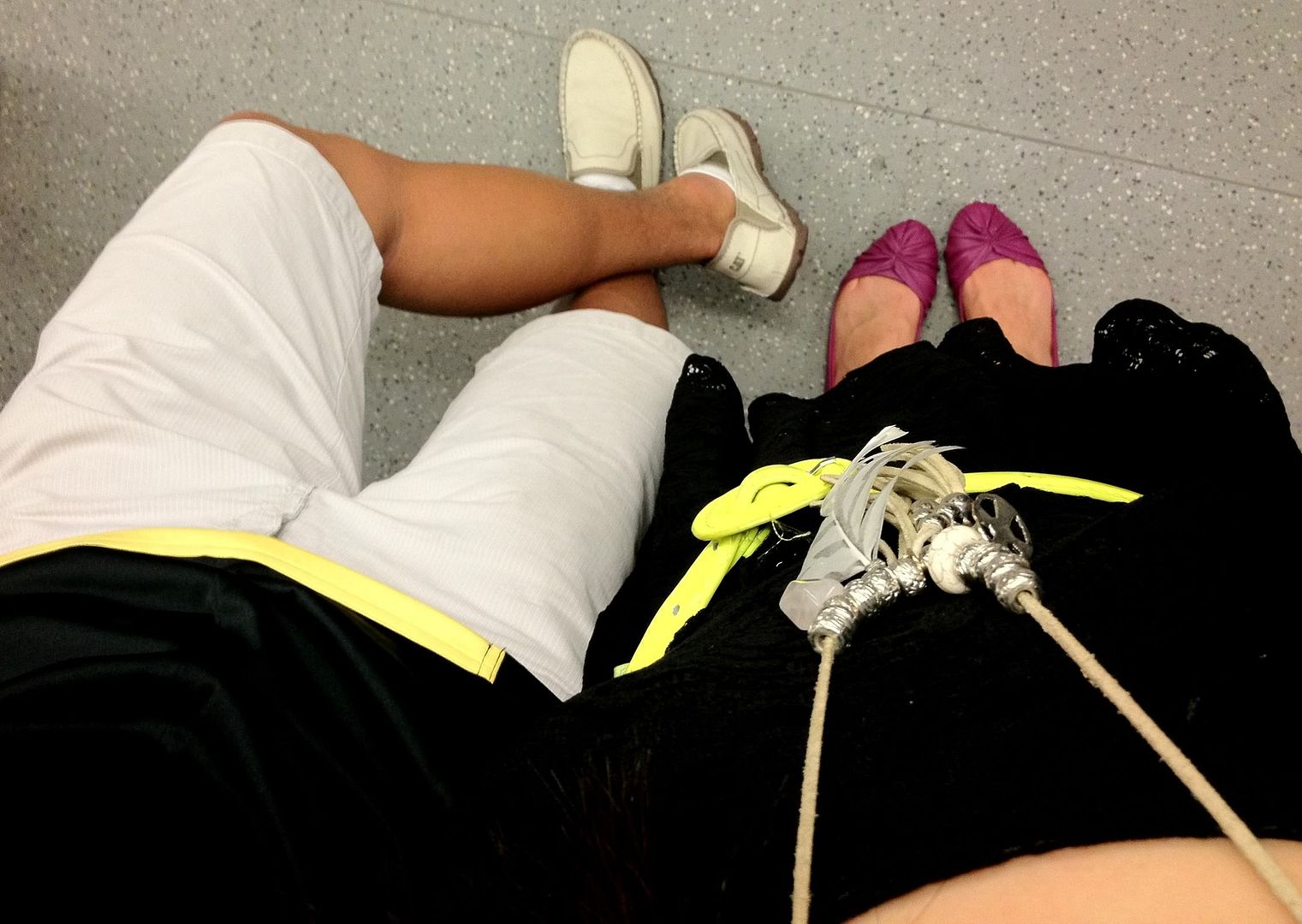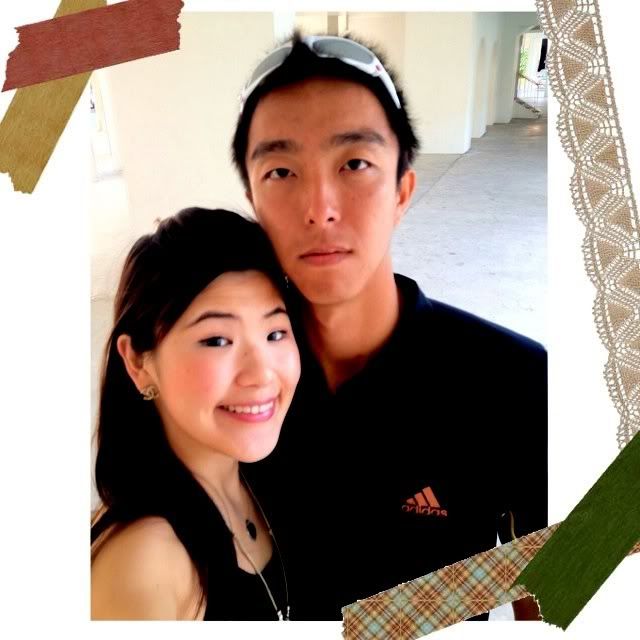 Checked out Twelve Cupcakes at Bugis and it's really worth the raves! Had red velvet cupcake and cookies & cream, mad yummy!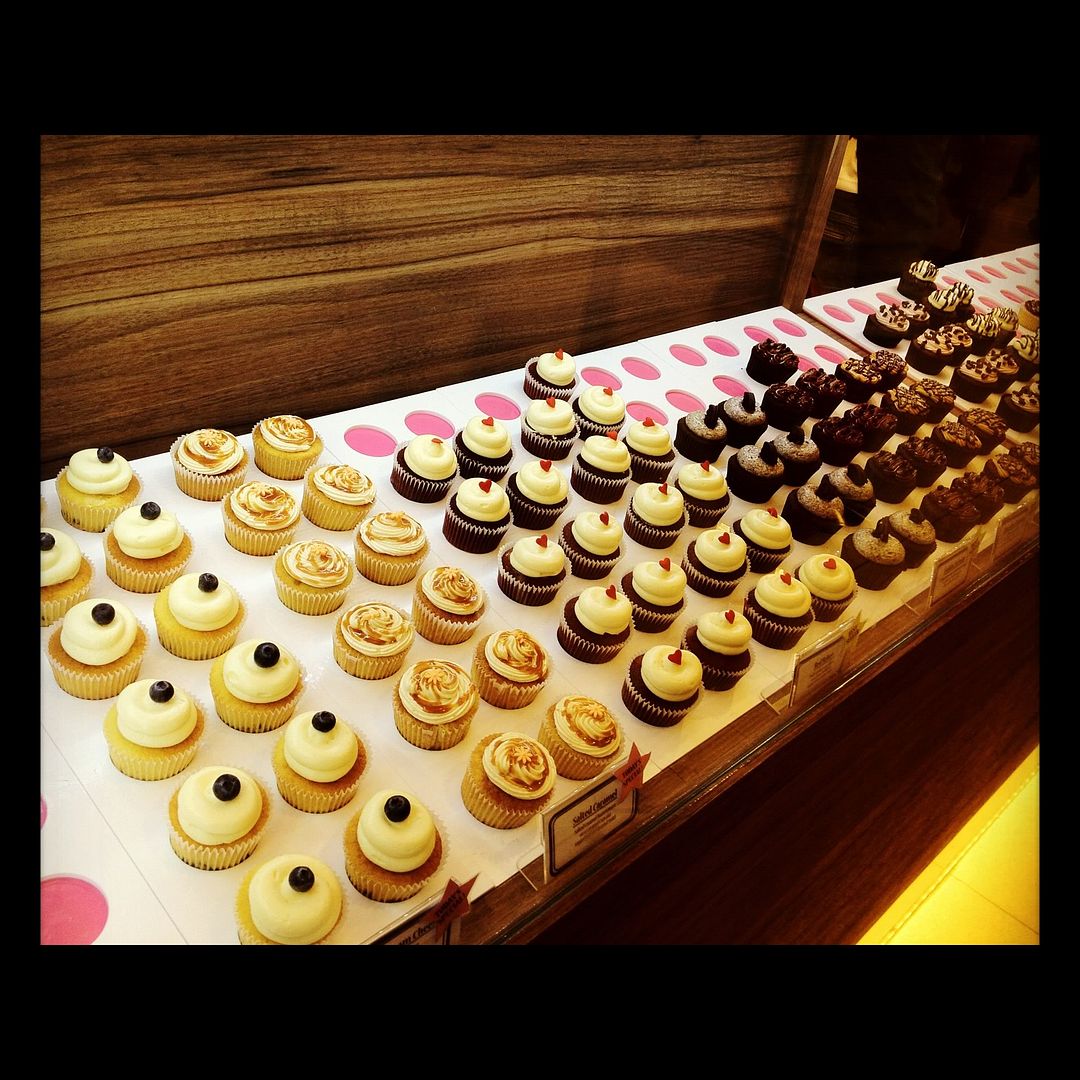 Finally a pretty notebook to describe my shoes fetish!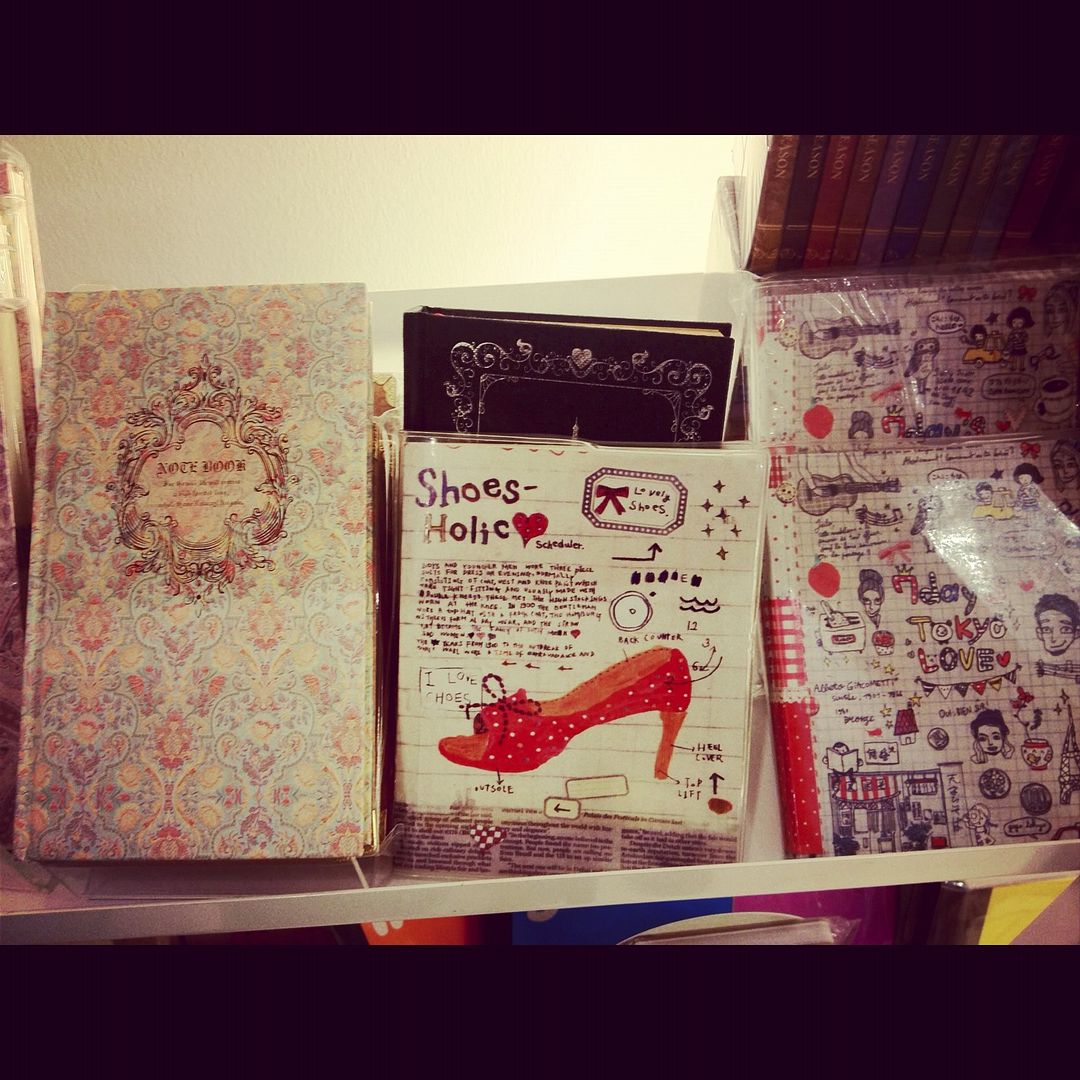 Very quirky clocks sold as well, they had the wheel one too!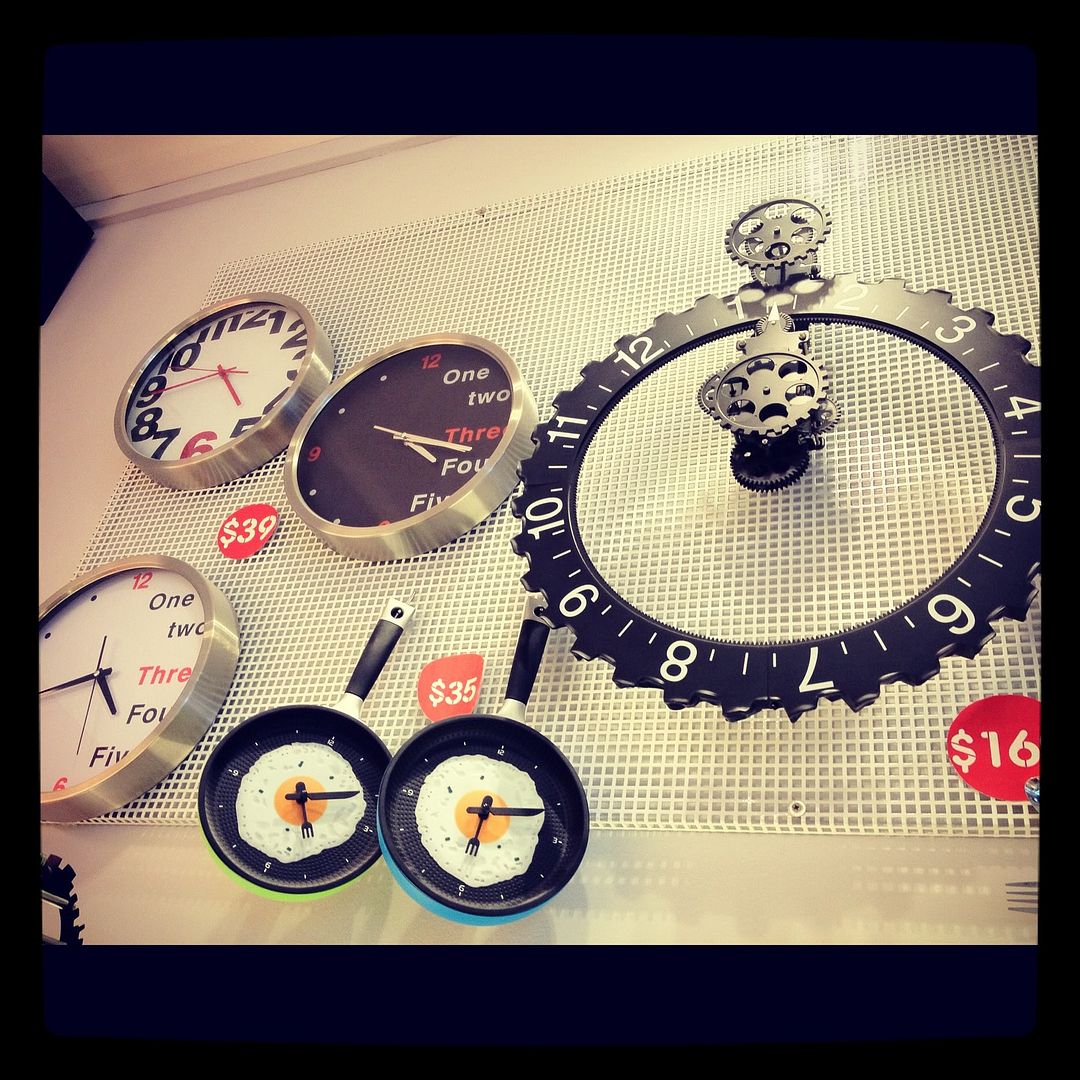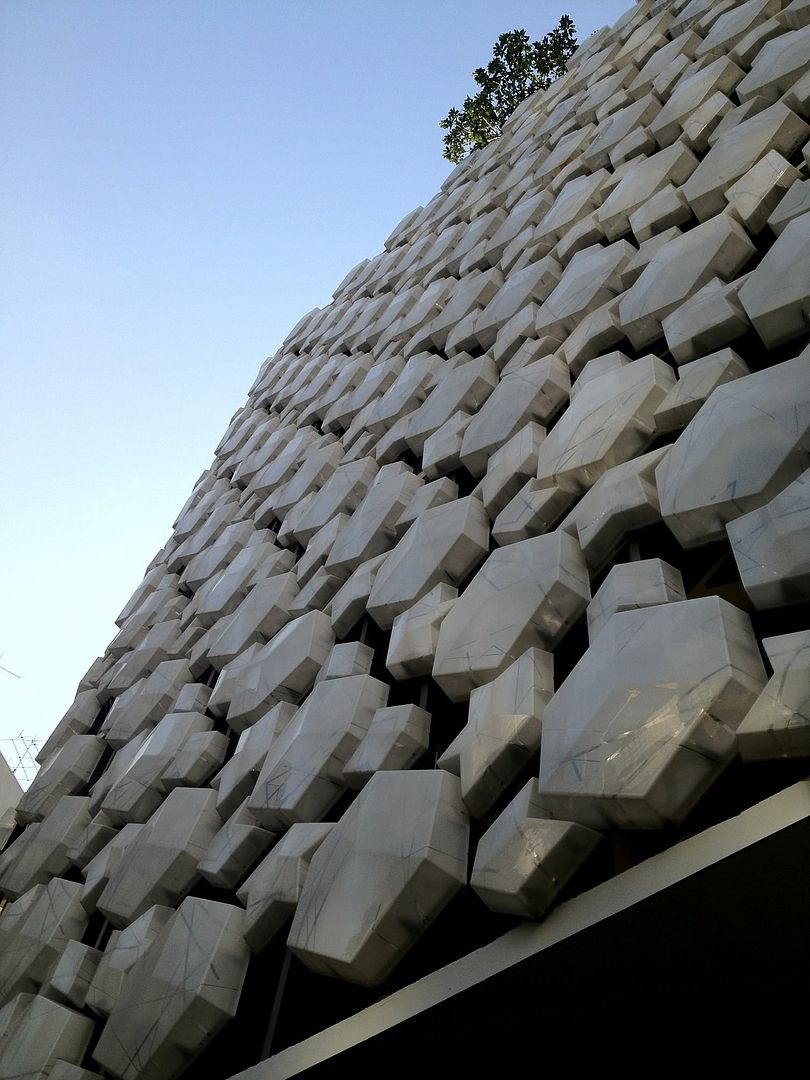 Favourite jap food again at Sushi Tei!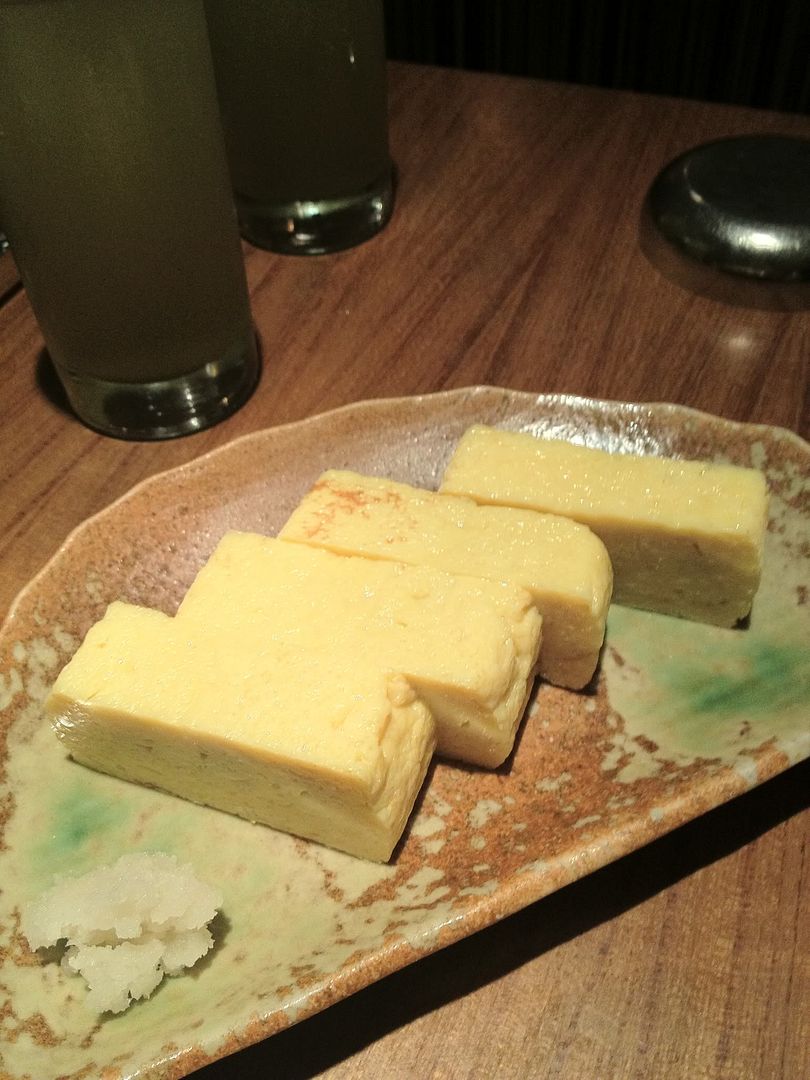 Can never ever come into Sushi Tei without ordering the sashimi salad!!!!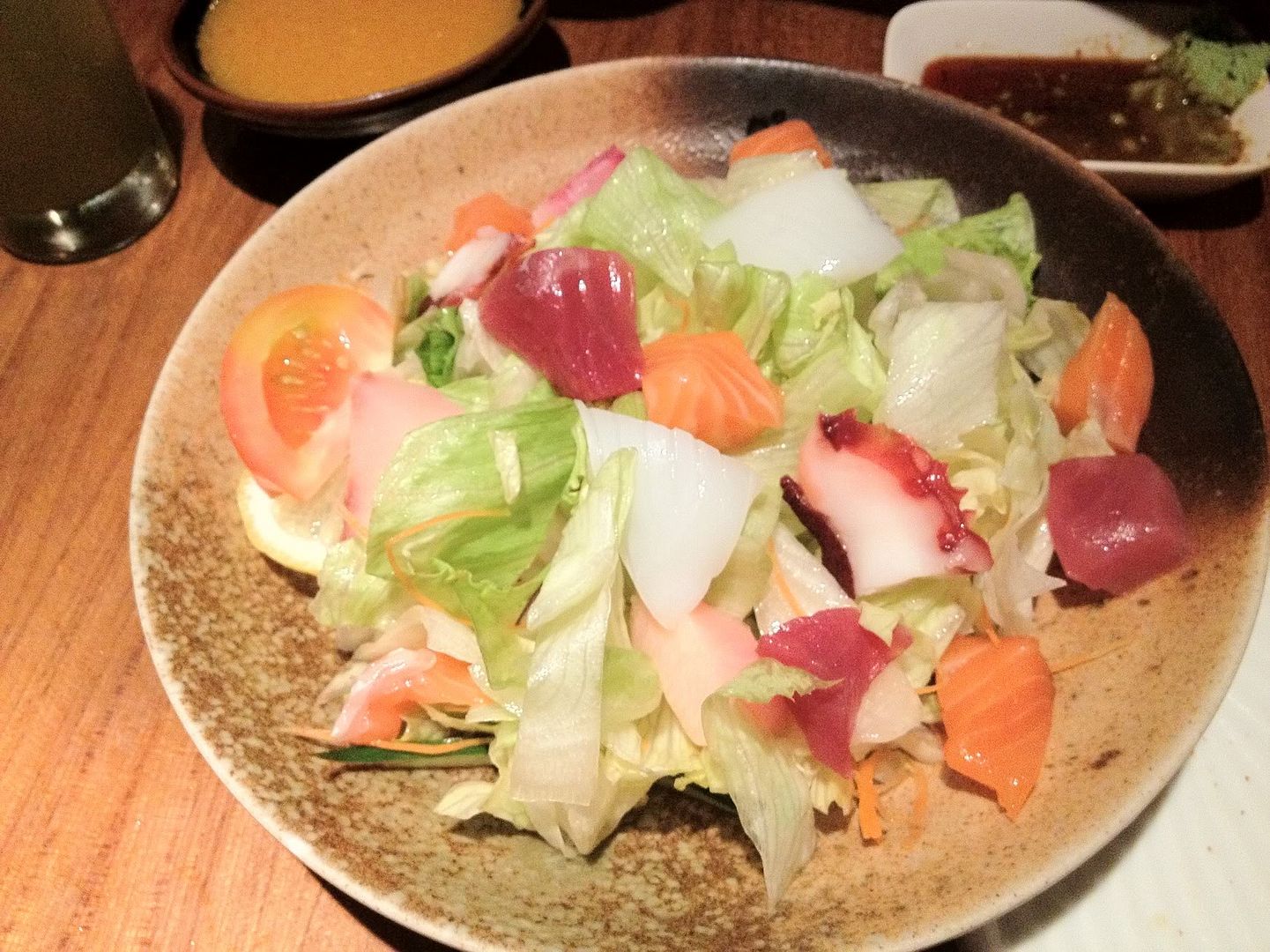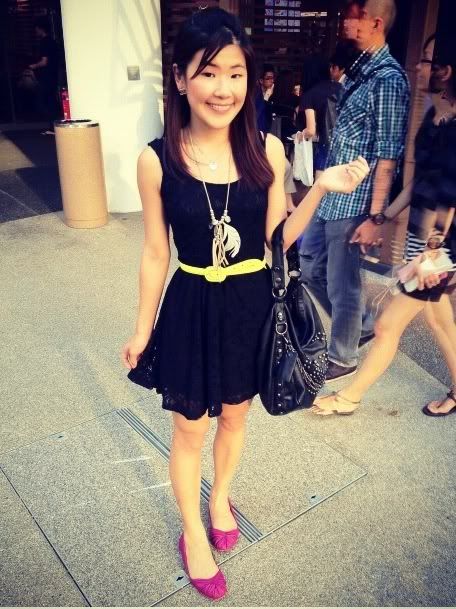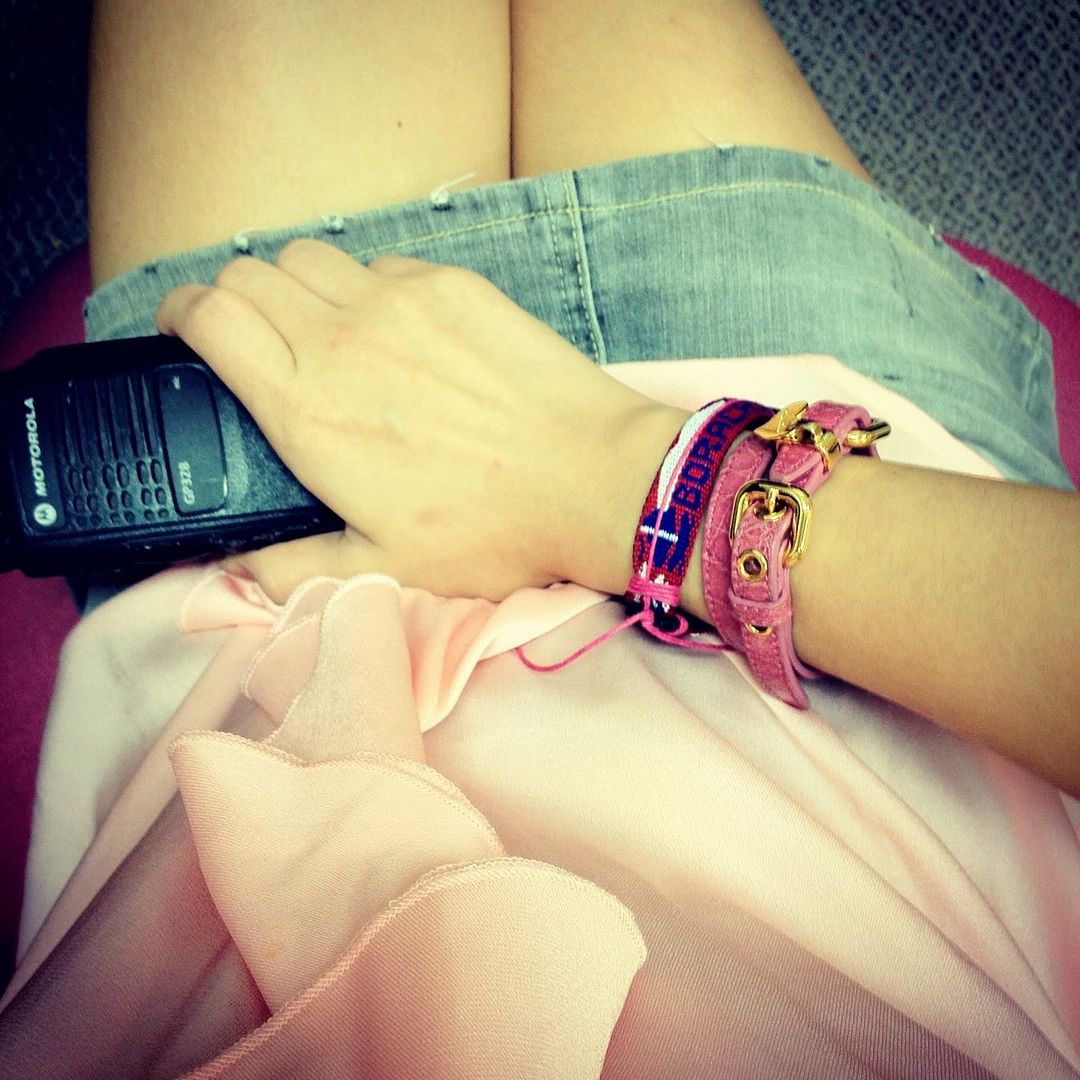 Super like the cheap Forever New shades which were on sale! :)