Back to catch up on my blogging debts!
A really long entry with many pictures so I will be splitting this into two entries :)
While waiting for the photos to be uploaded, I was browsing at the Rebecca Minkoff bags on shopbop and endless.. i think that is going to be my next bag despite the four big boxes of bags behind me frowning haha, okay maybe not so soon!!!
Girls can never have enough bags or shoes i guess..
***
Out-dated #OFTD of the week.
As mentioned earlier, I'm really really lazy this week but yet determined for #ProjectShoes to continue heh.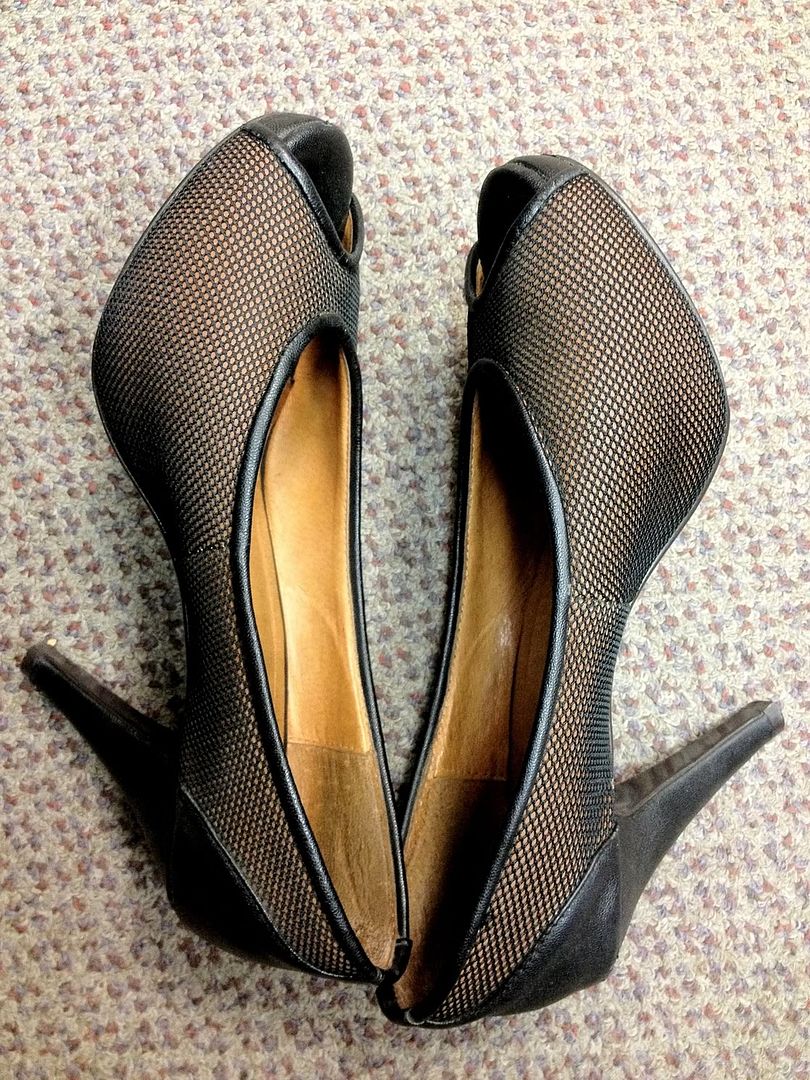 Here's a old pair of
black hole-y heels from GG5
, which is a whopping $80 after sales. Love its peeptoe design, super stable heel and it's just 3", so i count on this pair when I need to run around the whole day :)
Cheered my day up with mint-yellow combination and I like how fun the outfit turned out, especially when paired with a black blazer for meetings :)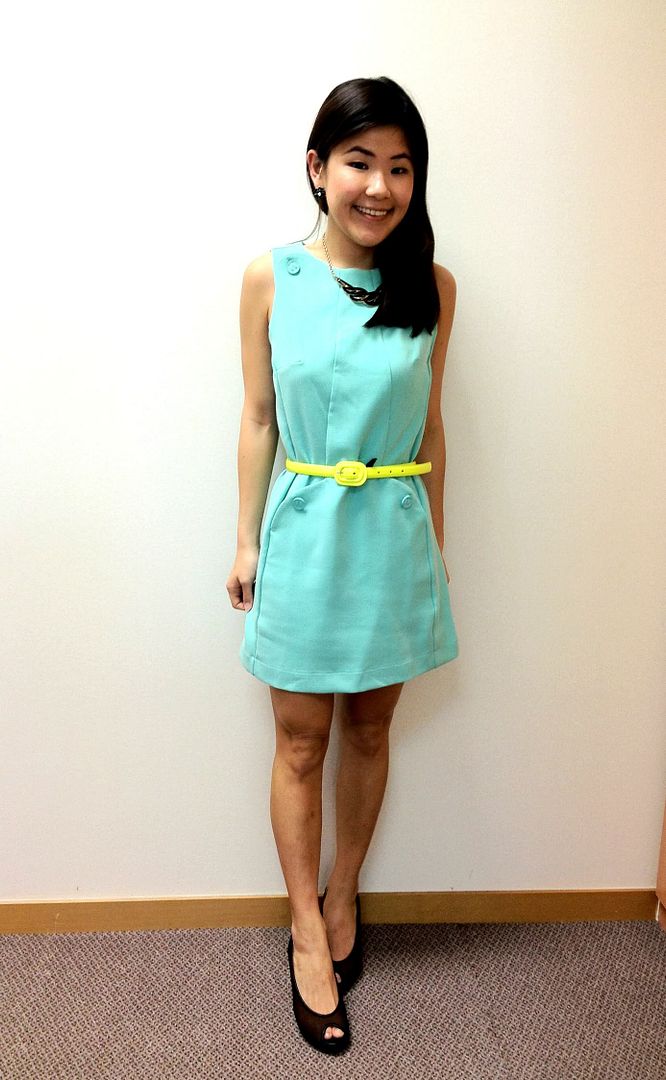 ASOS mint button dress / TE necklace / GG5 Peeptoes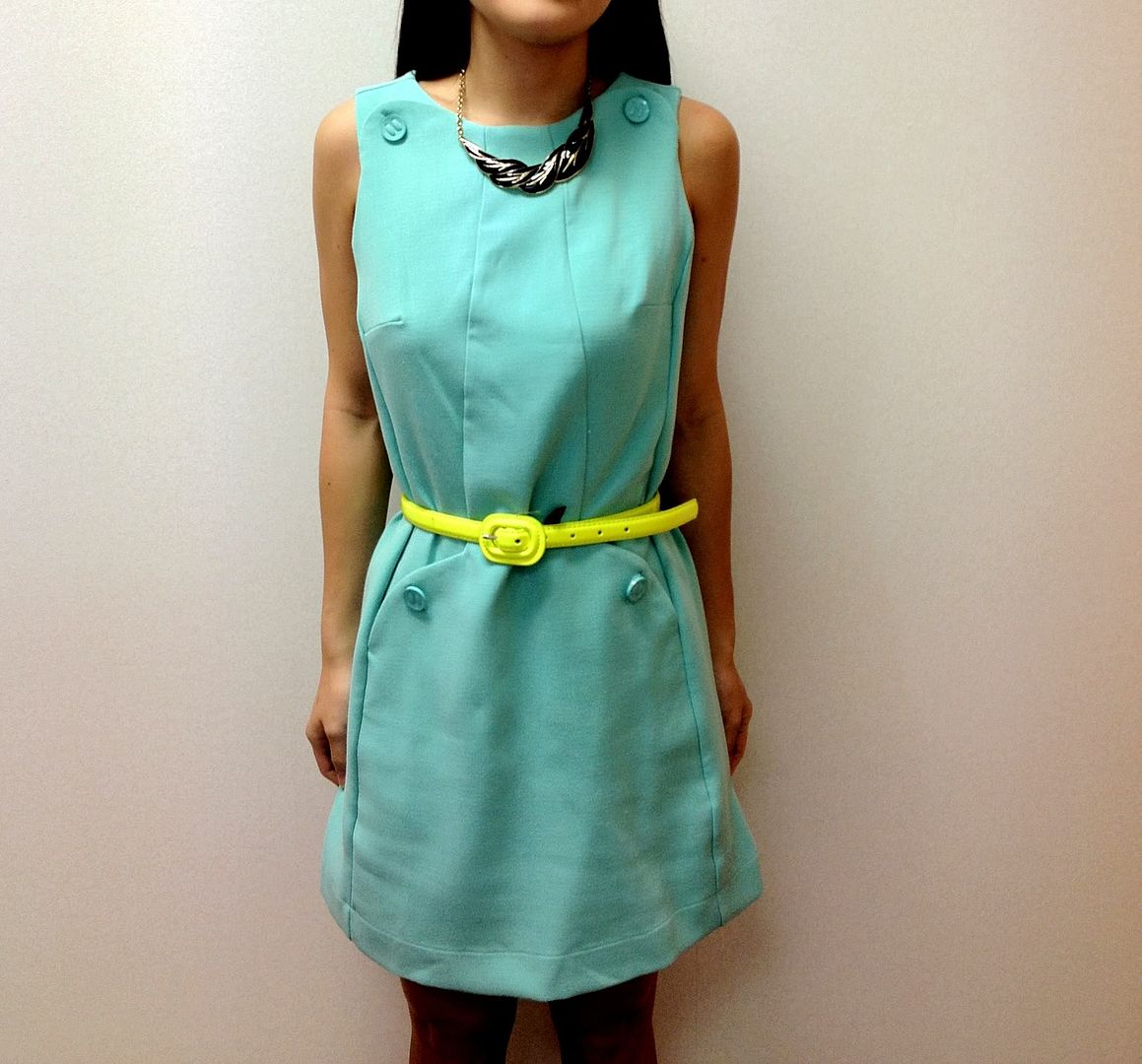 The next day, I went with another
colourblock black heels from Newlook
, with red base and heel. Love such colourblock heels that I have three similar ones from Pedro and Zara, probably I need a yellow heel now to complete this silly collection.
Paired with Agneselle Charcoal Dress, love its zig-zag details and how flattering it is even after a buffet that day.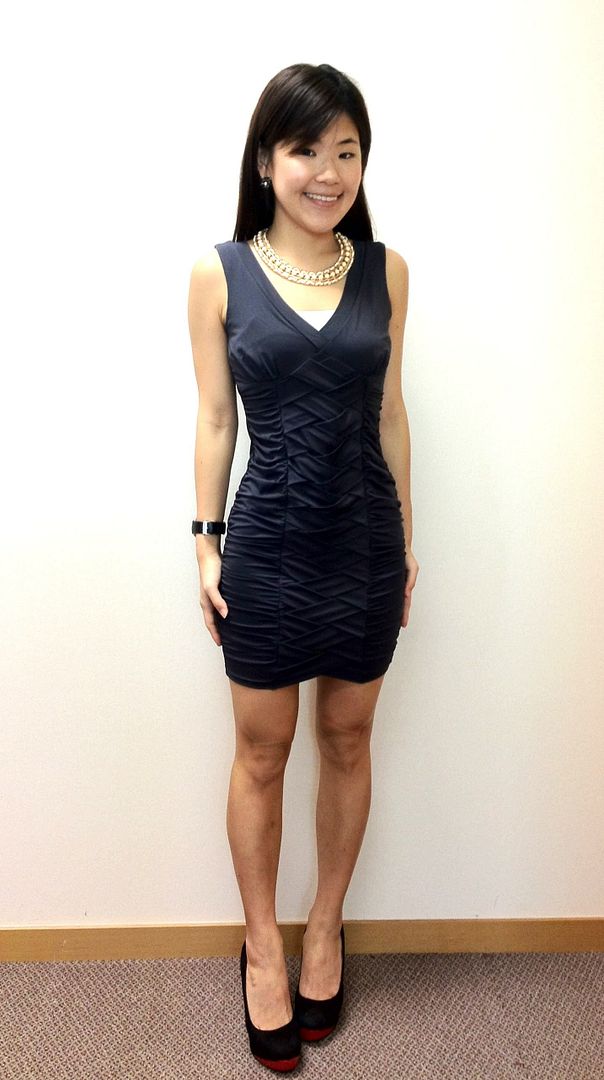 AE charcoal dress (selling this!)/ Smooch necklace / Random tube / Newlook heels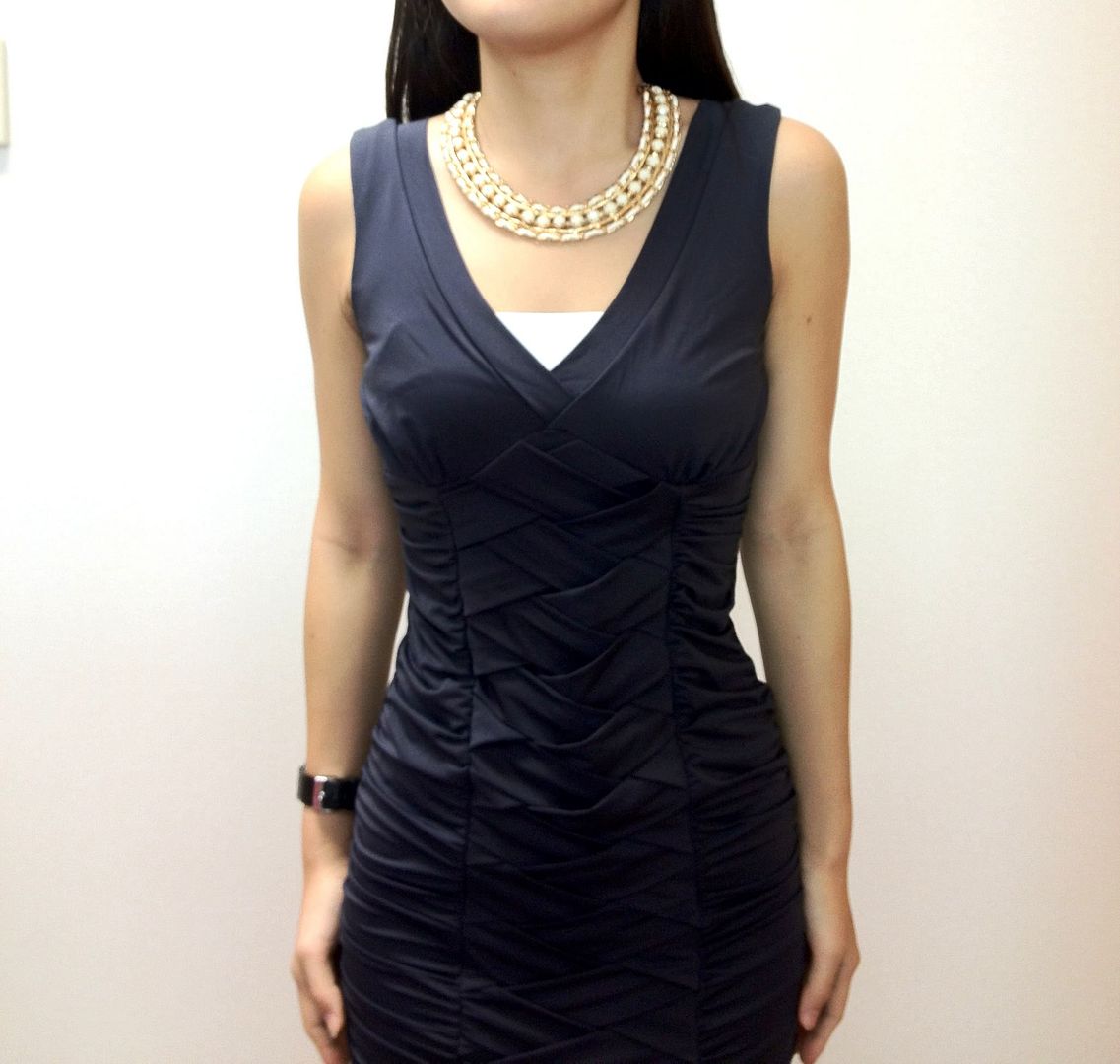 ***
Had the whole friday to myself so I dug out my favourite old tiered dress from CWC with Her World scarf.
#Project Shoes - Wore out the Gojane tweed flats finally, mad pretty!
Super super love the flats for its captoe design but this was the only pair that gave me blisters so far during the first wear.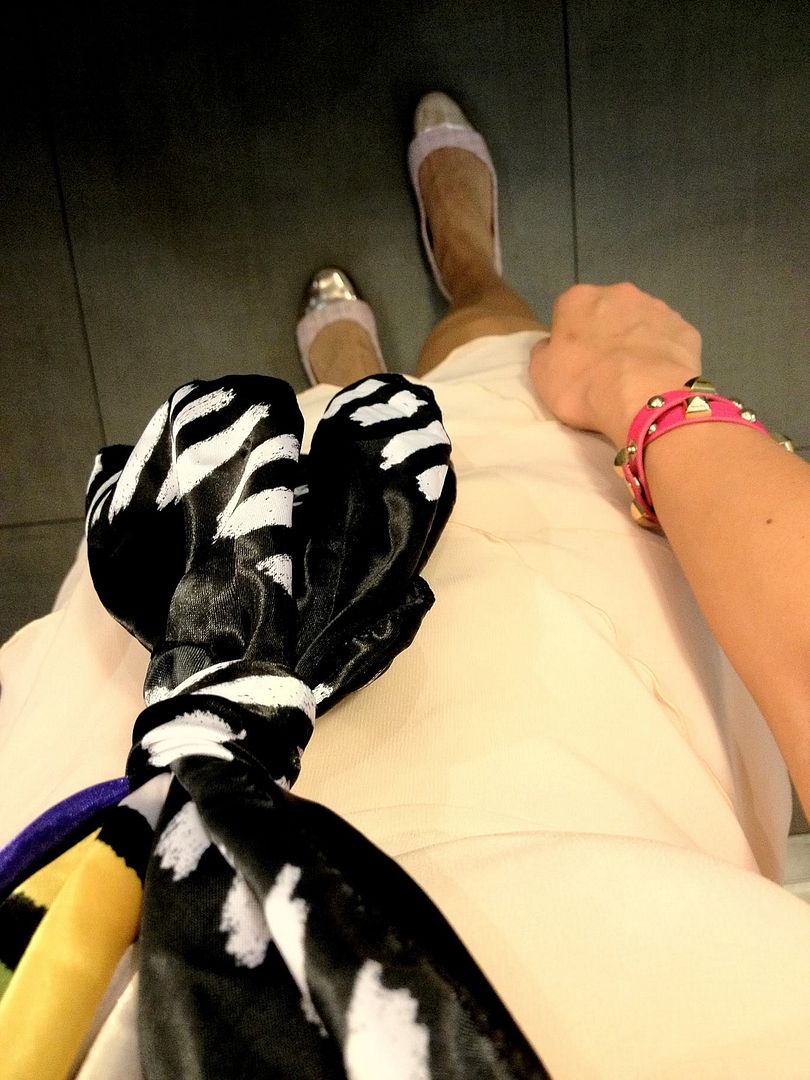 Had a girly

catch-up

with Tess at Barracks @ Dempsey Hill. Super love the

ambiance

and this place didn't disappoint, highly recommended!
House, Barracks and Camp
8D Dempsey Road, #01-01 to 06 Tanglin Village (Dempsey Road)
Tel: +65 6475 7787
Love the entire feel of the place, would love to try the Vintage Tea Party (high tea buffet) @ $22 next time for more girly time!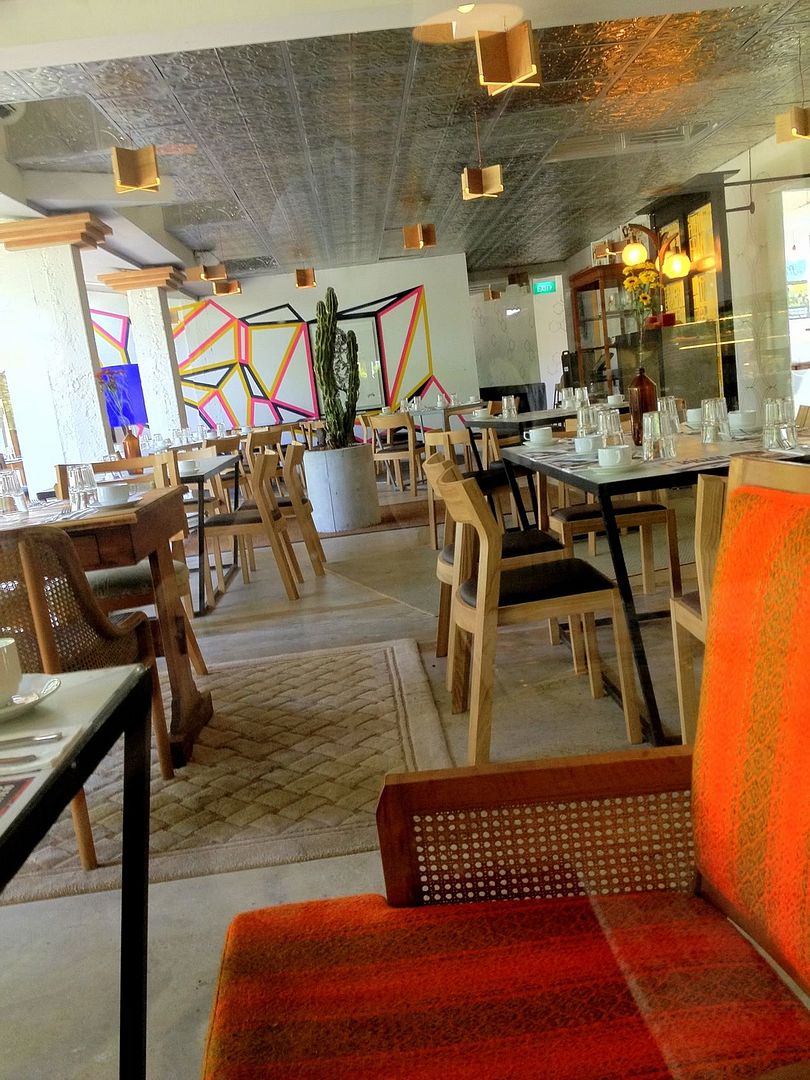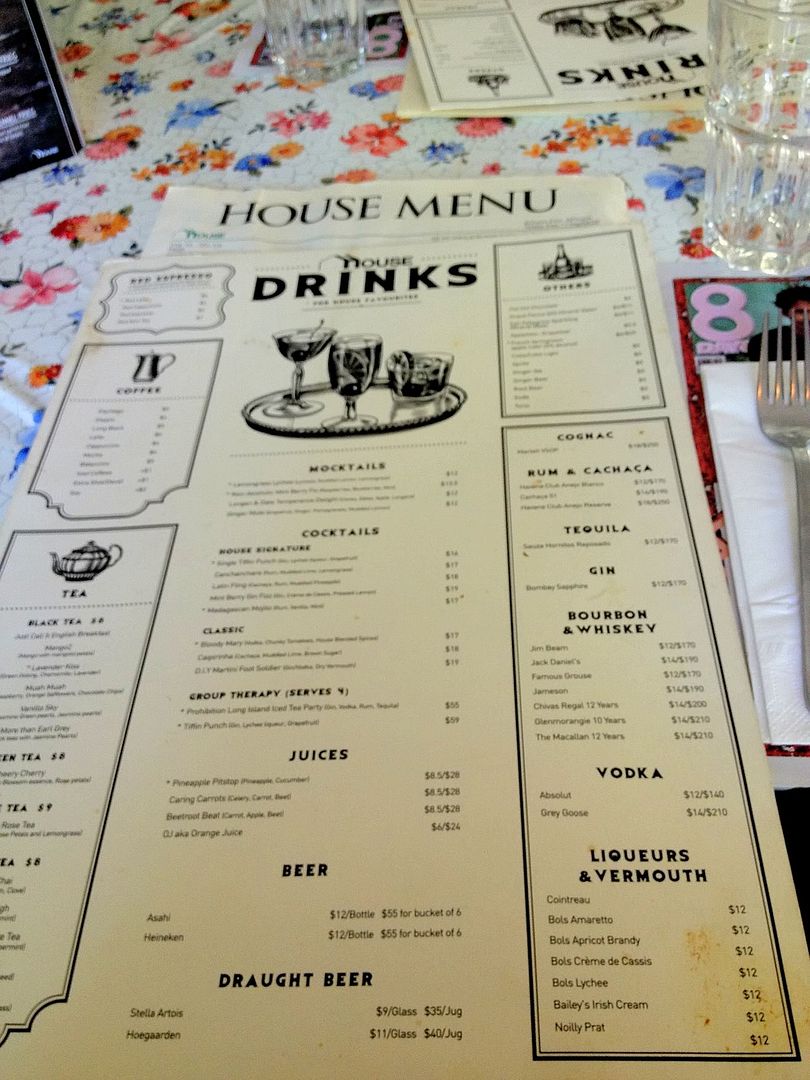 For fries lovers!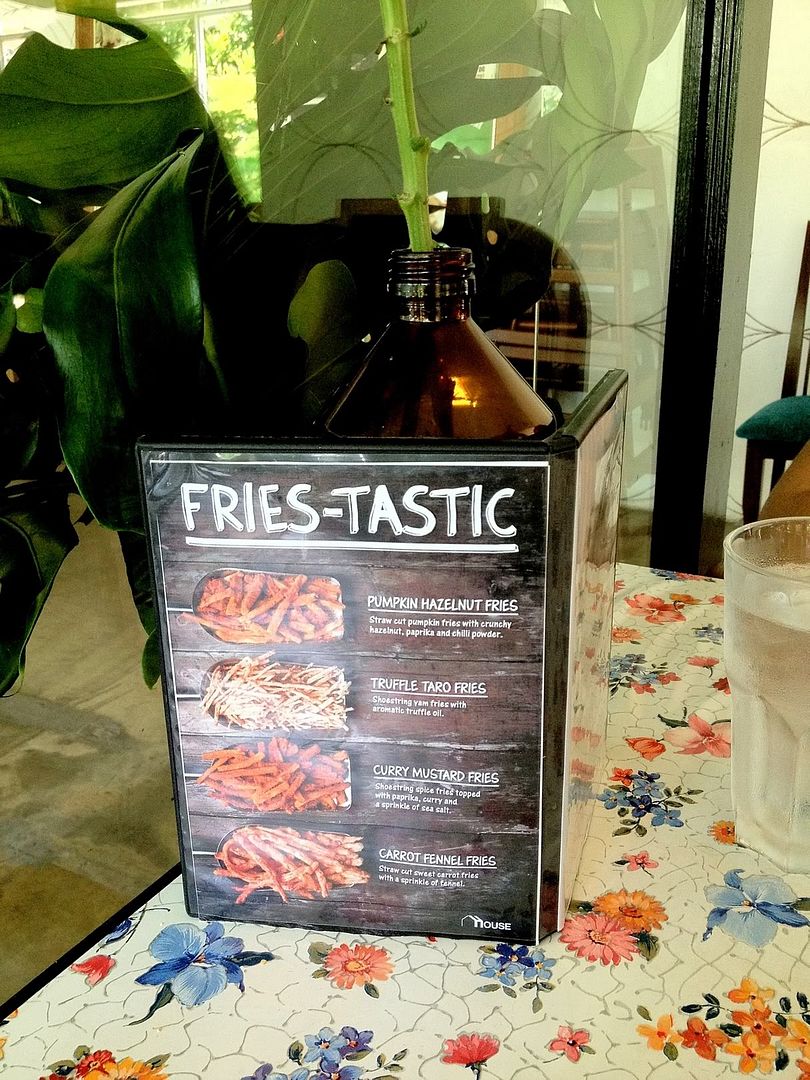 Also famous for their tau sar pow!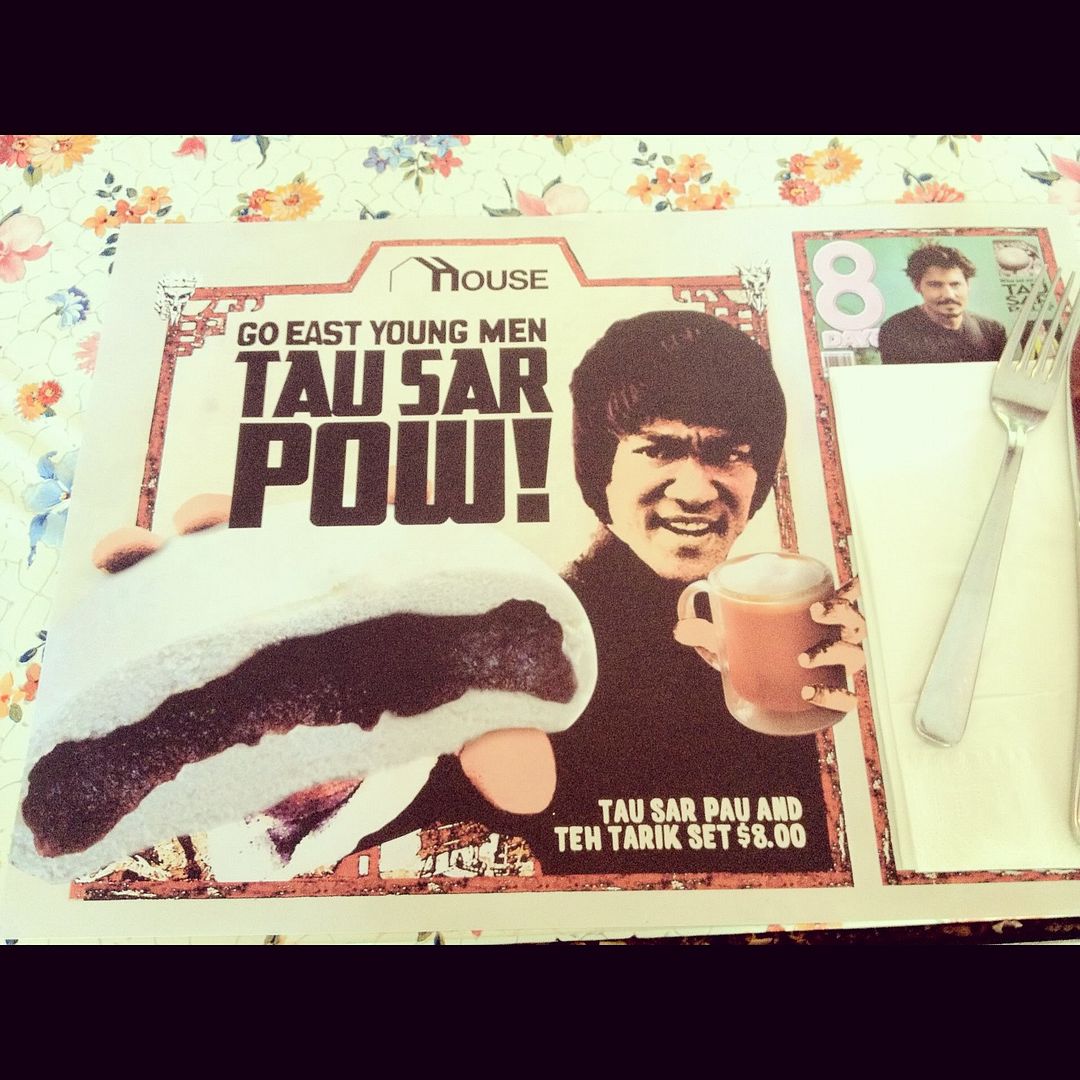 Totally into the Friday mood..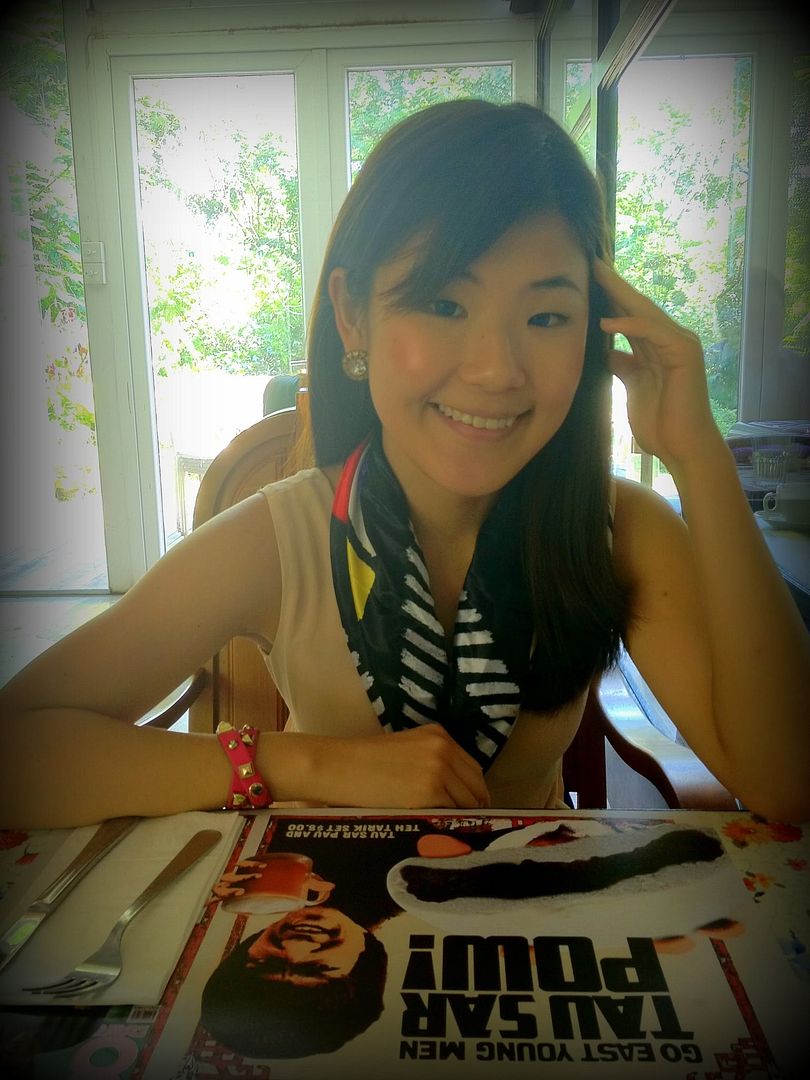 We ordered the mini burgers with truffle fries. Totally yummy and huge proportion, quite worth the $22 paid :) Burger was not tiny either and quite big, with beef inside!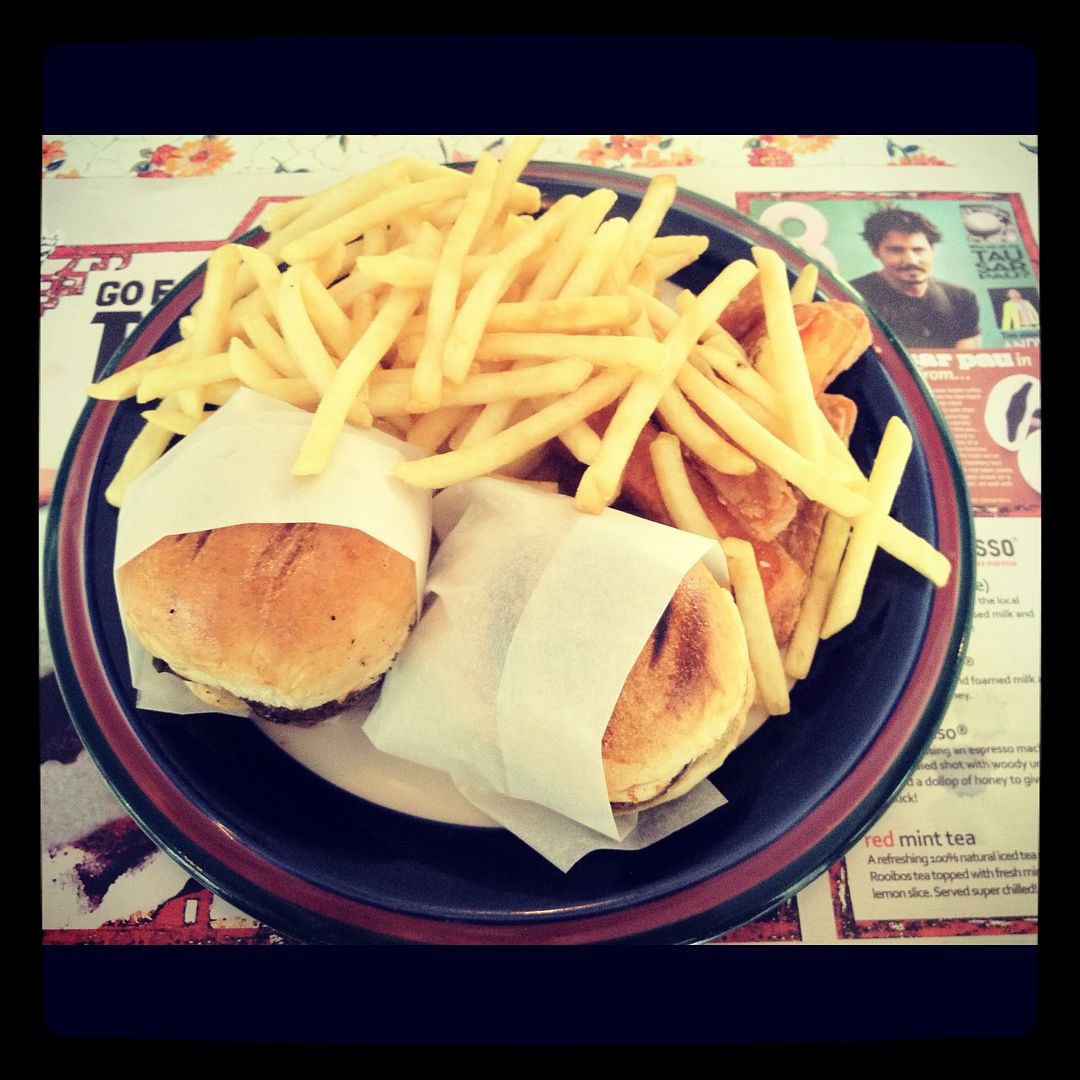 Happily tucking in :)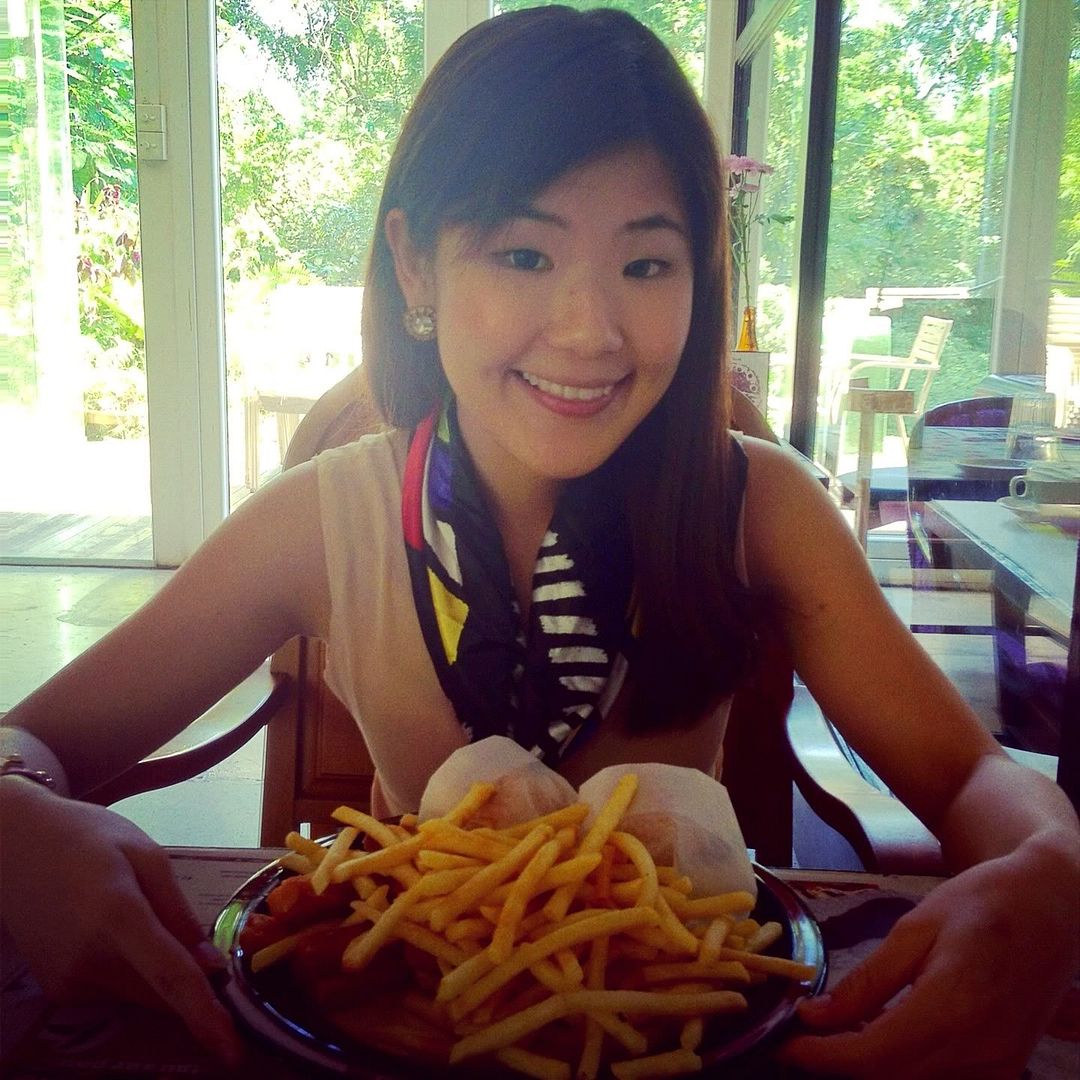 Perfect place for a OFTD shot :)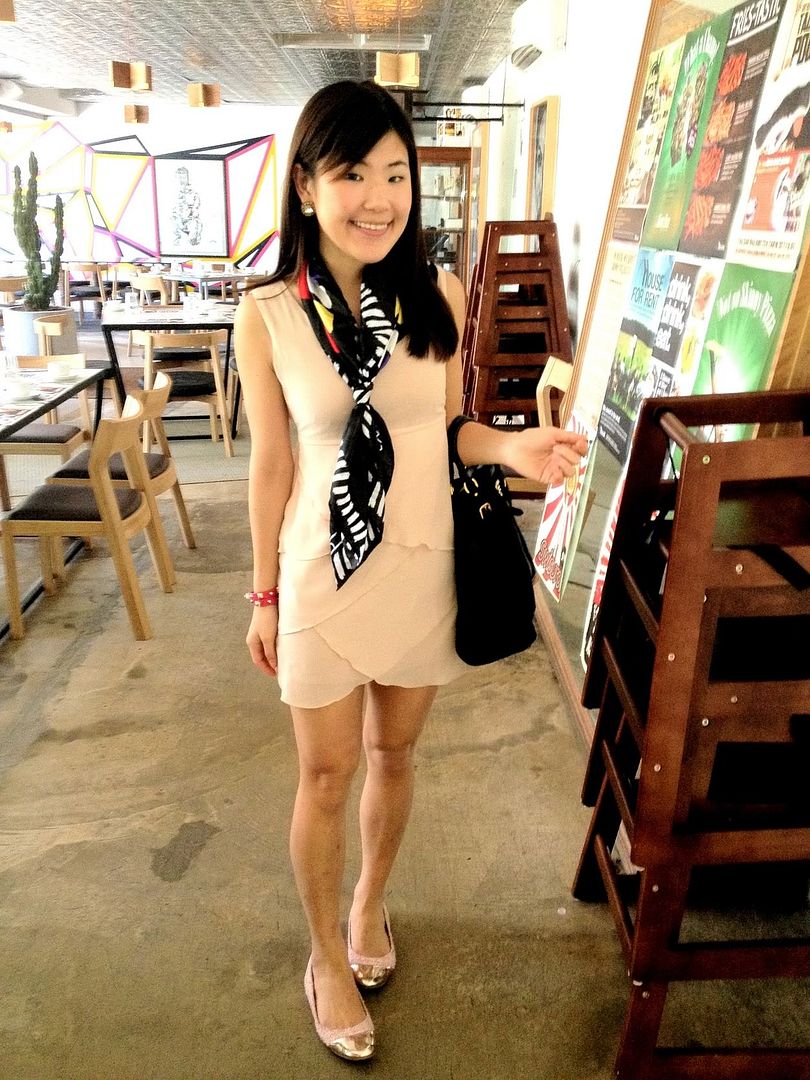 CWC dress / Gojane flats/ BKK bracelet/ Herworld scarf/ F21 earrings
Tess suggested to camwhore inside the toilets as it's super posh and pretty!
Check out their salon chairs in the toilets for us to nua haha, love it!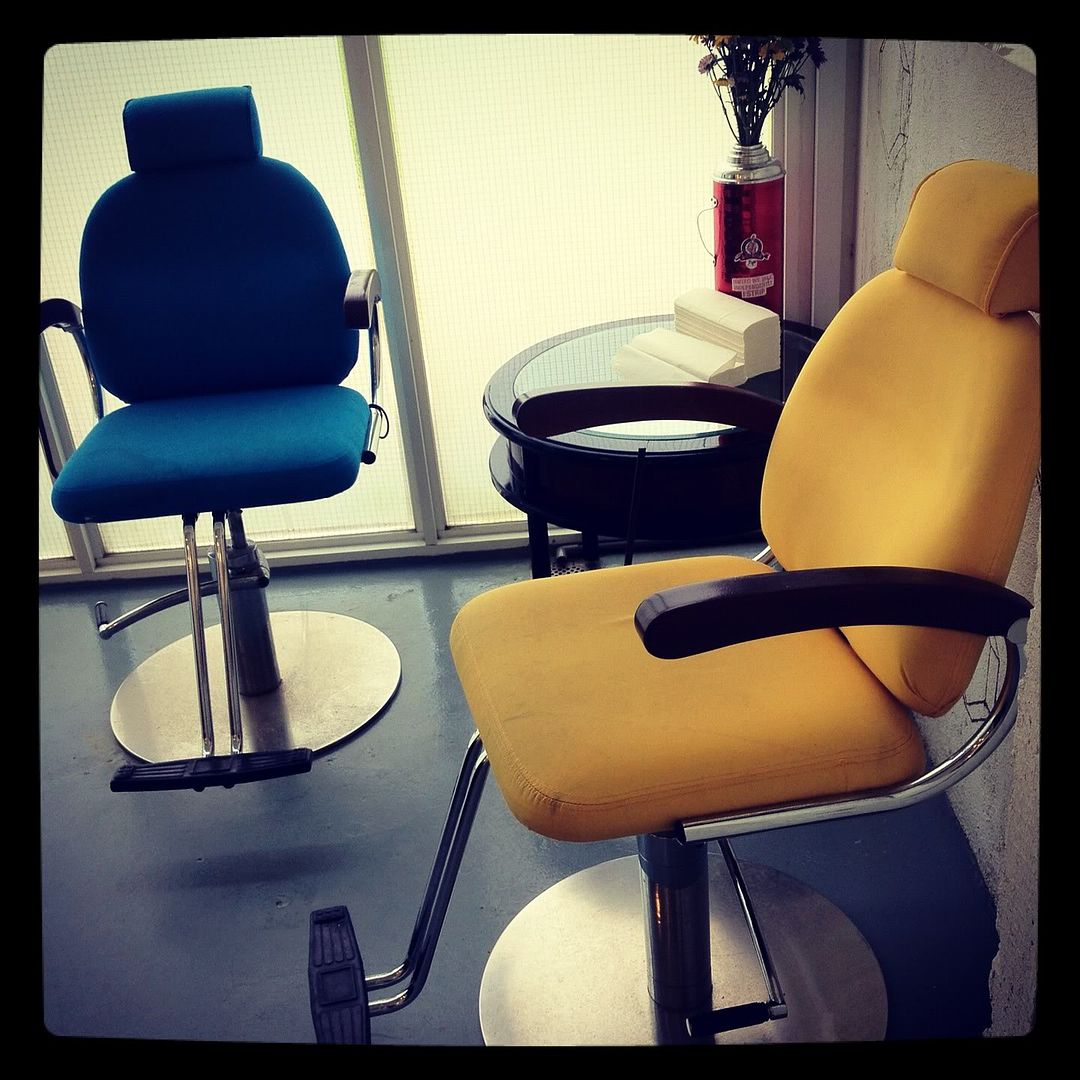 Finally a shot together :)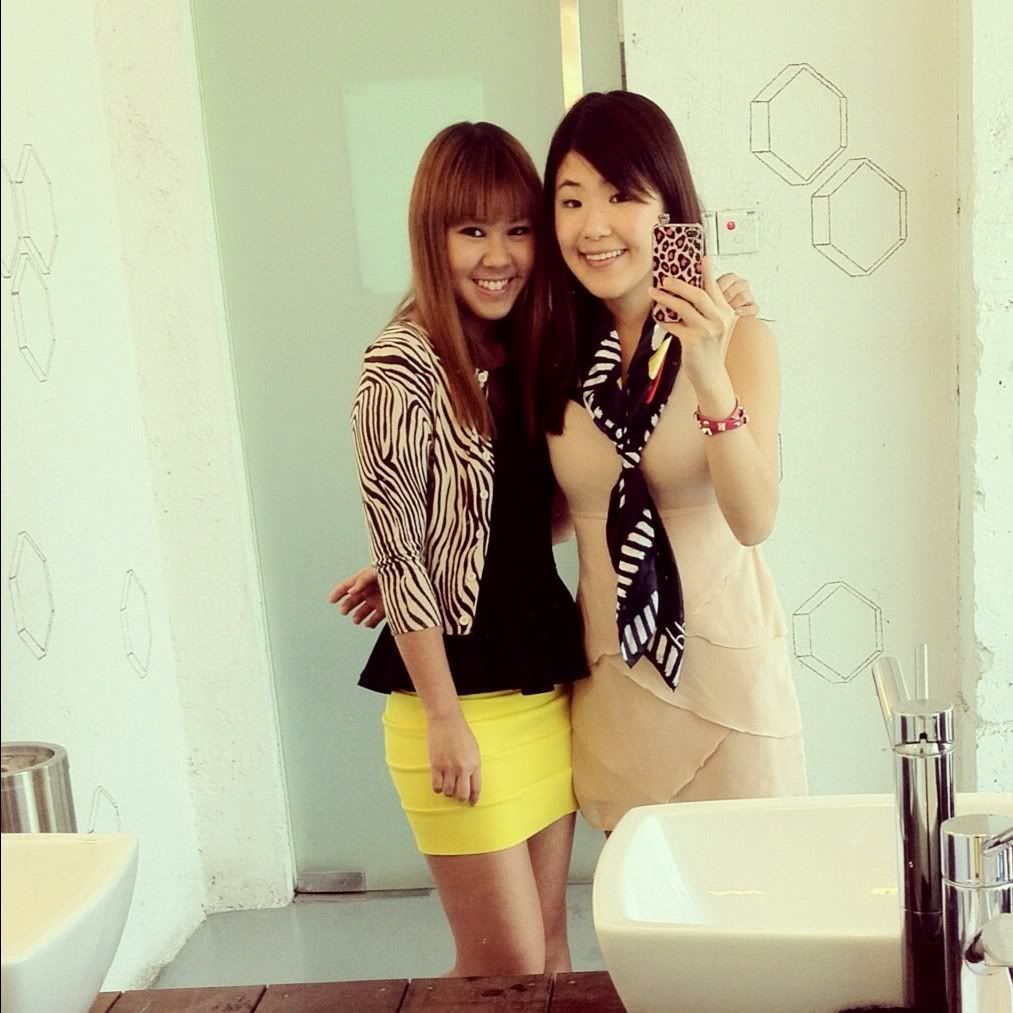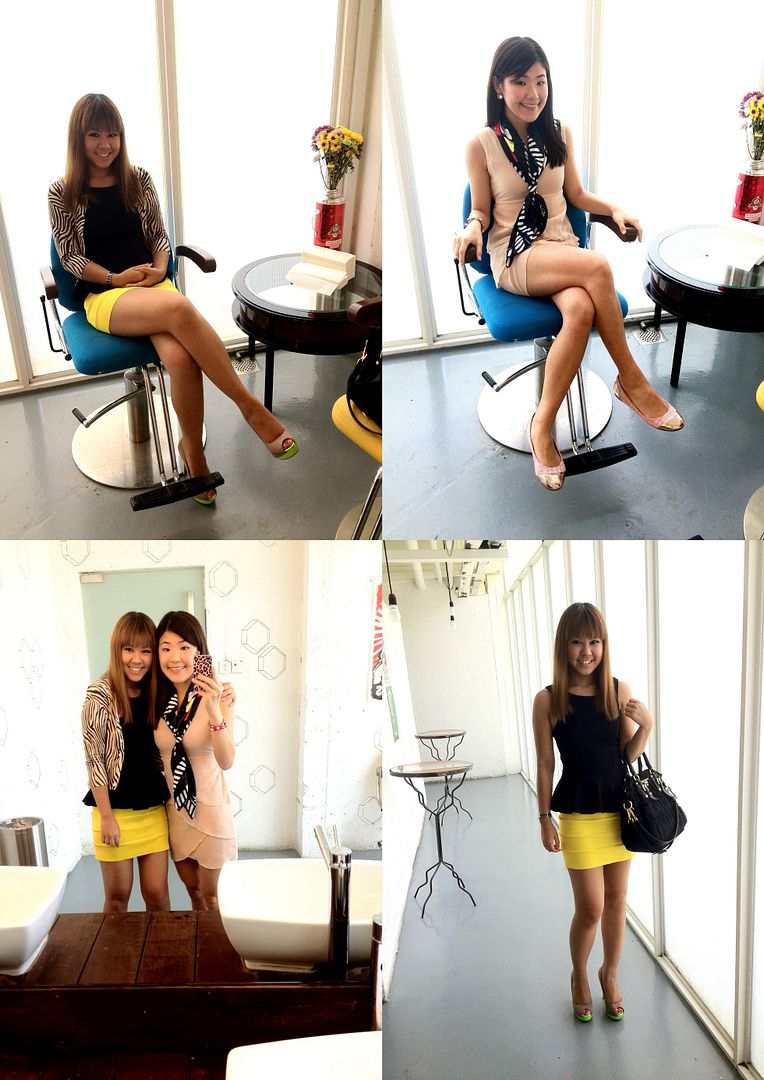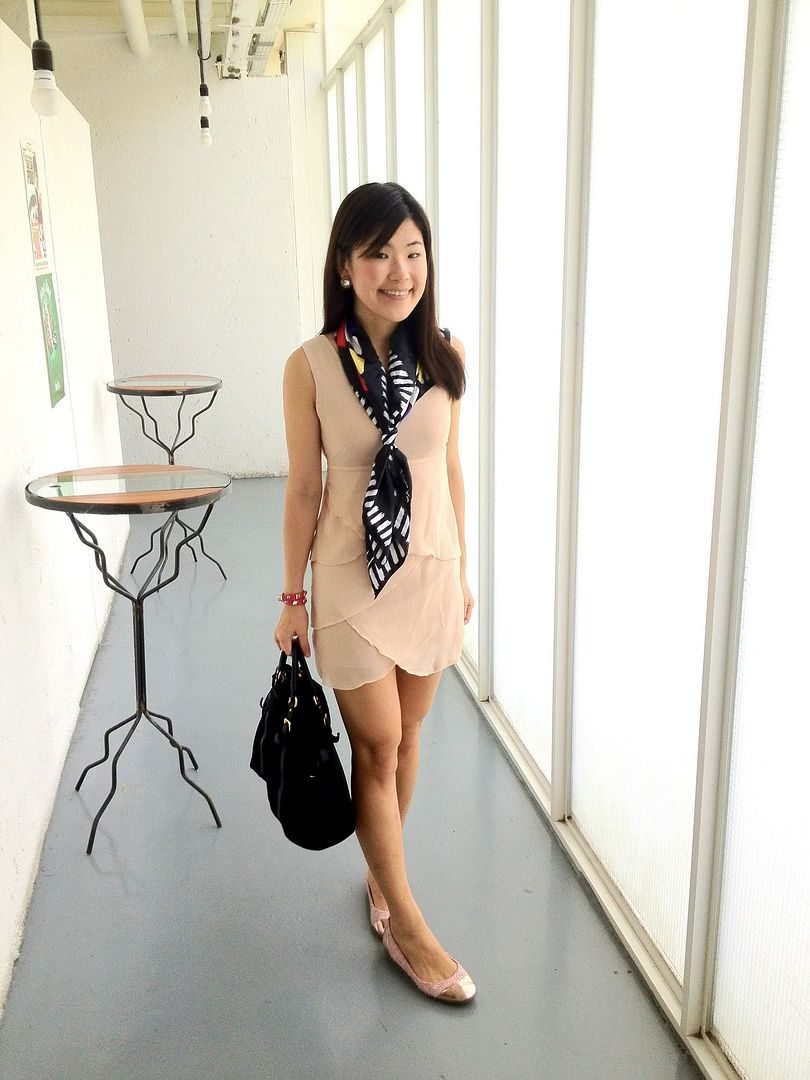 Leaving the place for shopping after that :)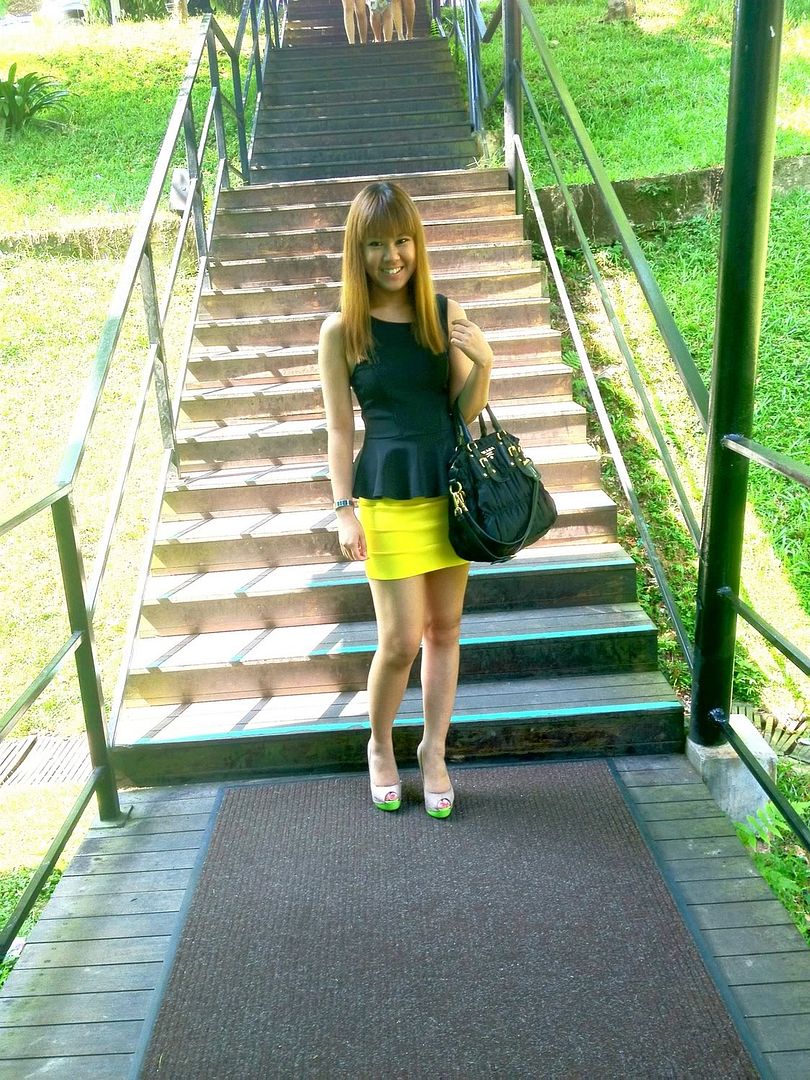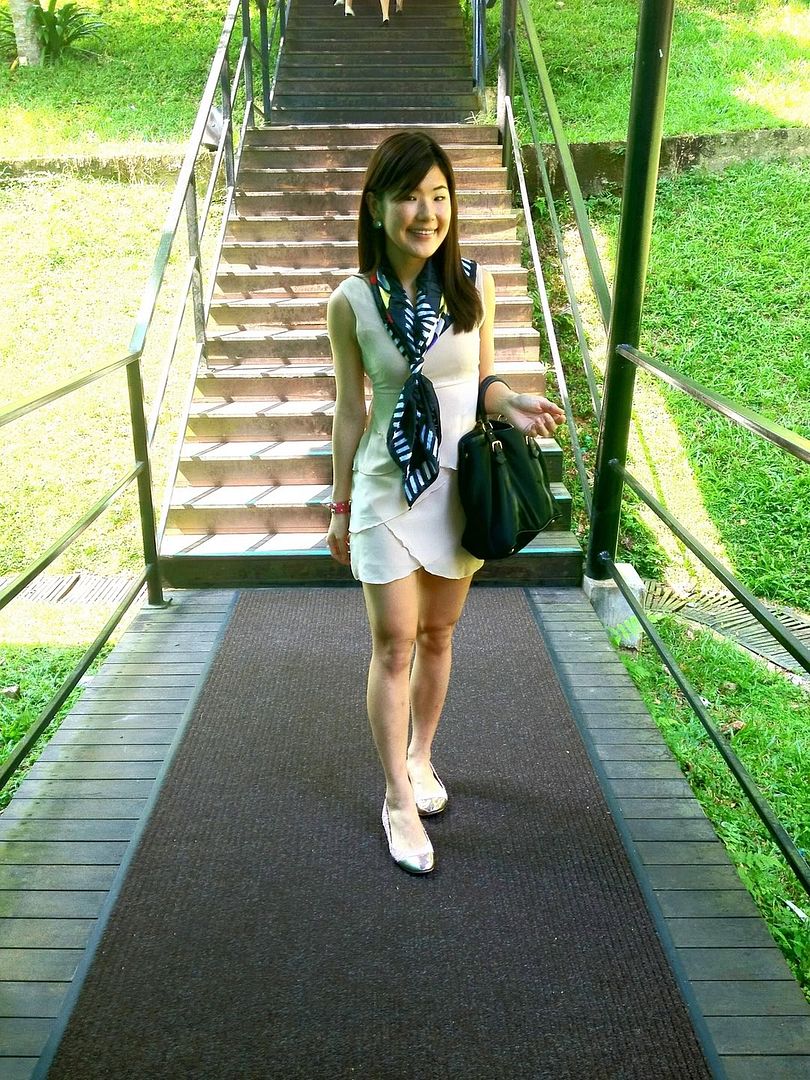 ***
Met the girls at our favourite Sushi Express for lots of omega and sashimi loving. We completed 38 plates in total for 5 pax and the waiter used his eye-count to miscount it to 45 instead zzz.
Veron stacked it to the brim that her friend behind was worried about the plates falling down and hitting the conveyor belt haha.
All photos from MH & Veron.
Unplanned coordination in colour!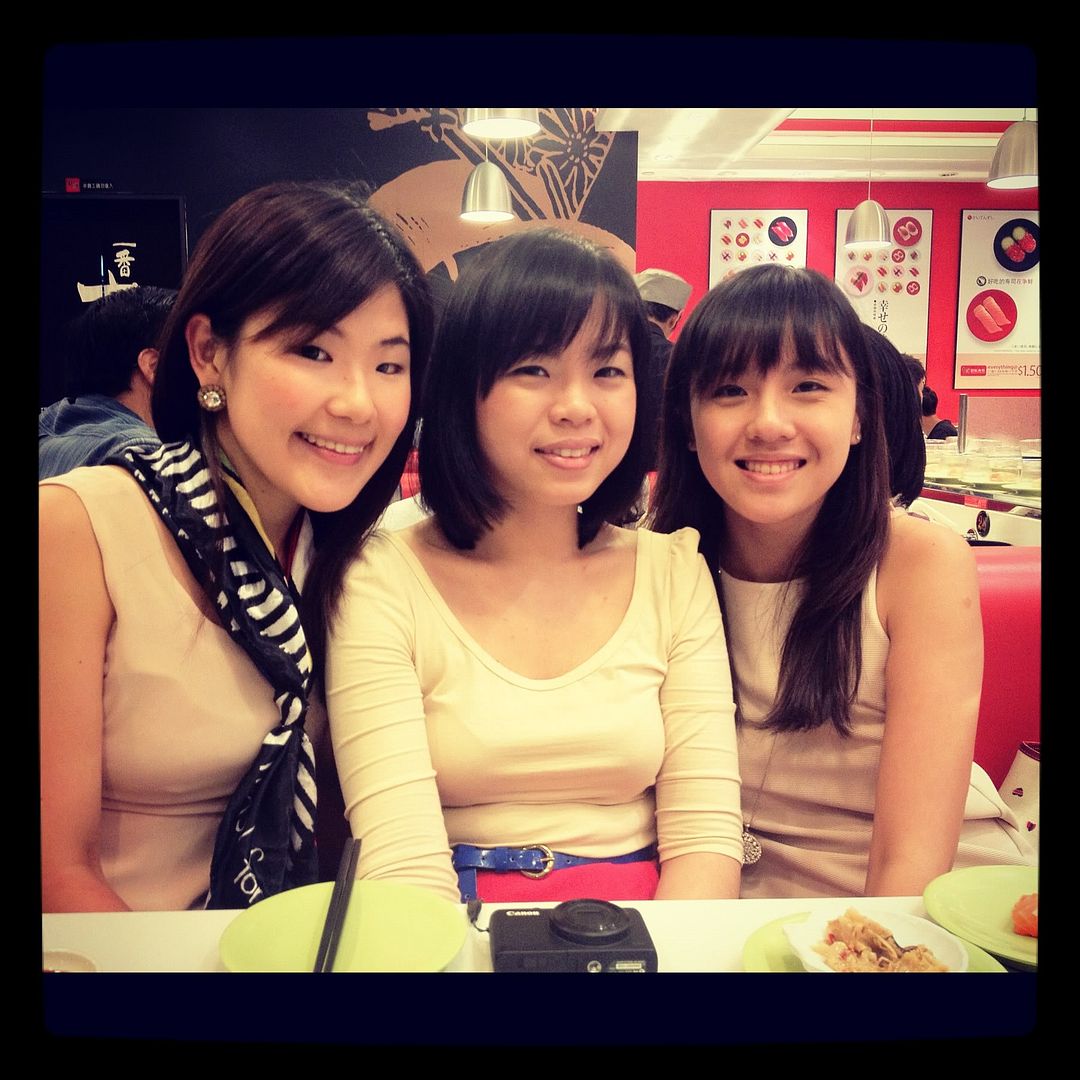 With our wrist-candy from Fel!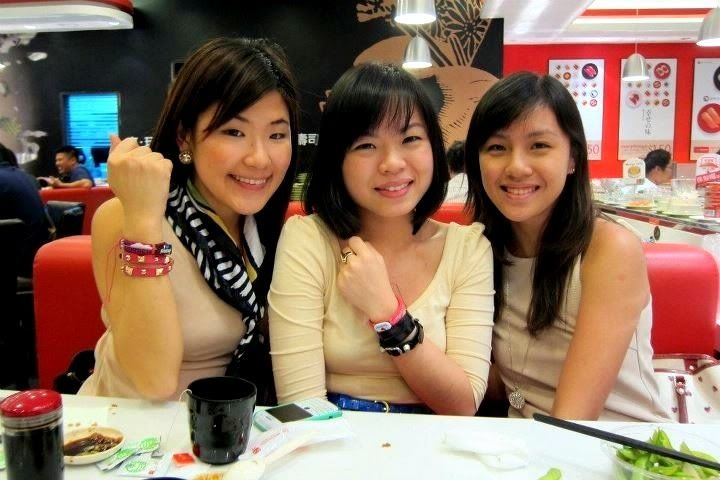 Touristy group shot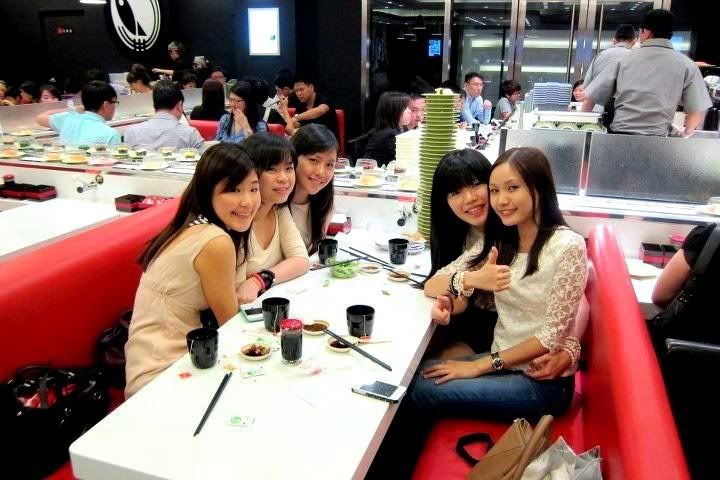 Ending with our tower of sushi all thanks to Veron carefully lining them straight with her friend behind!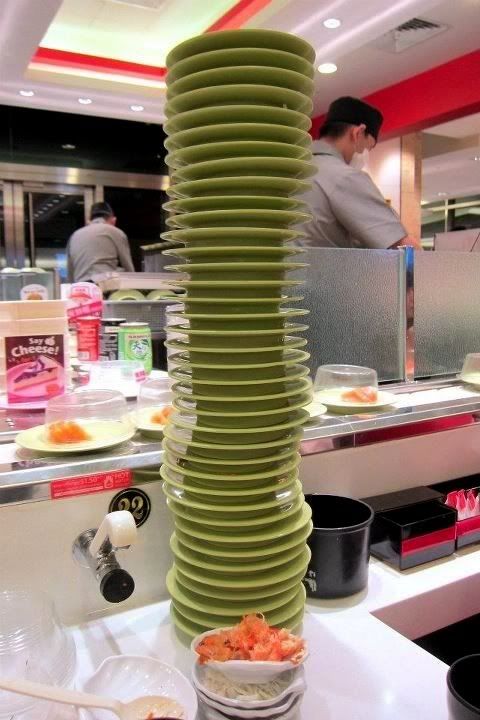 Group pic outside before Fel flies!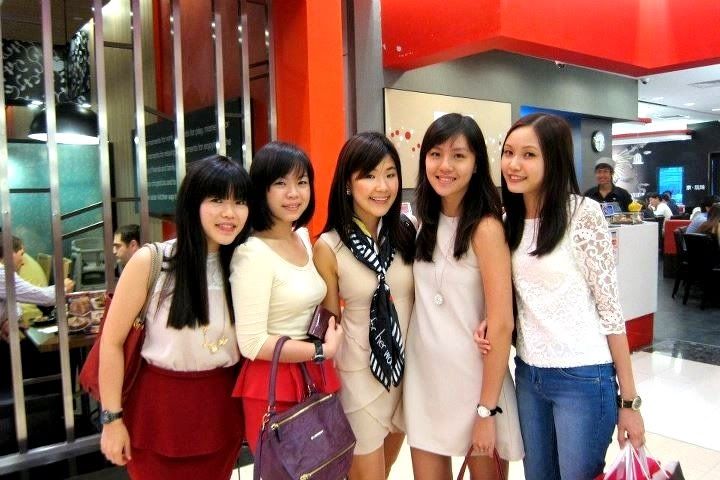 Had some time left so we headed to Sauce @ Esplanade for super cheap beer and chilling session. Perfect place for us to shoe parade, talk loudly and take pics!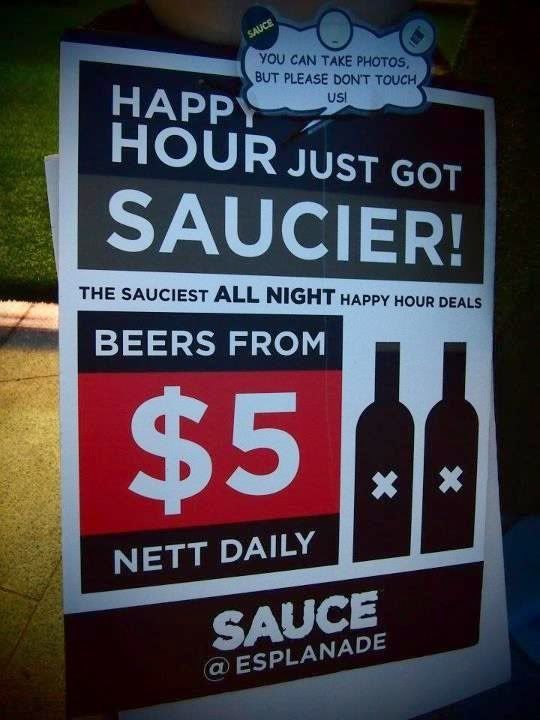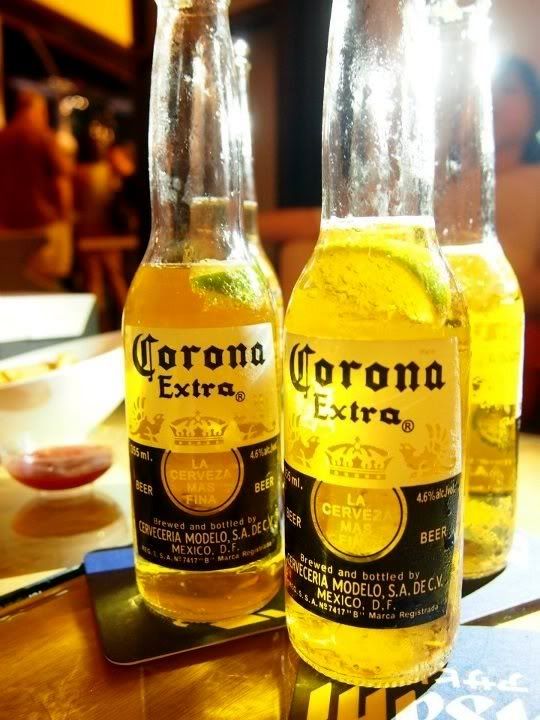 With the new Gojane studded heels, mad love it (more of it in next entry!)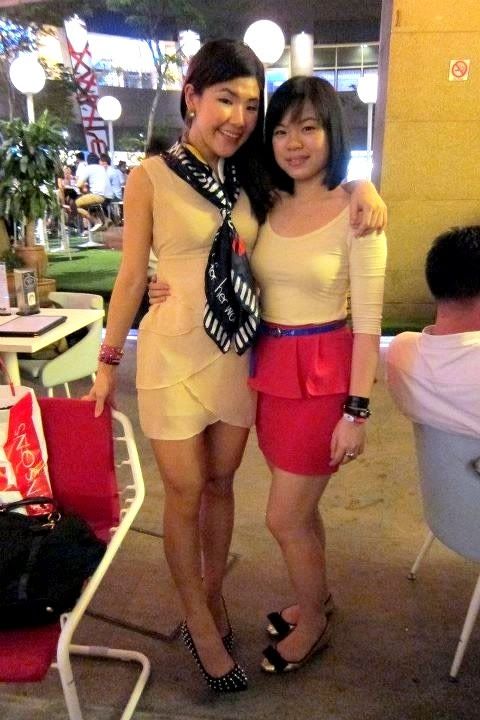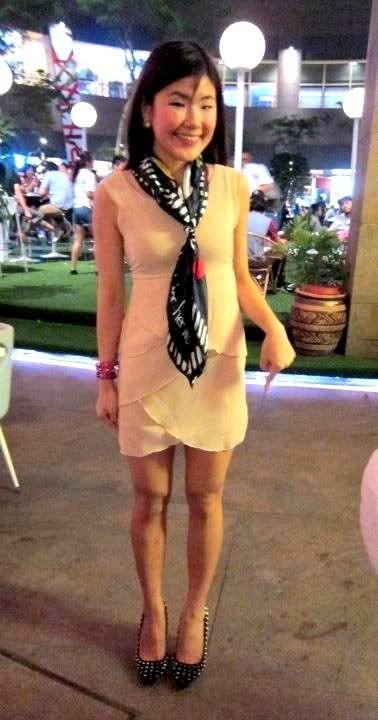 Cheers to a better tomorrow, healthier and happier self for everyone!
Okay now I'm going to blog about the next entry :)