Okay I have re-uploaded all the photos again since the links previously failed after doing it the whole morning so i hope everything can be loaded this time round..
Finally got the BKK photos sorted so here's the a Day 1 & 2 post on it.
I brought along my trusty Sony Camera but ended up taking all the pictures via my iphone, it's just too convenient and i'm too lazy to take out the camera esp during shopping and dining!
This post i

s

going to be quite long but i will try to cut down the boring parts :)
We booked the air-tickets and hotel separately and everything costs about $350 each pax for a 4days trip.

R

eally cheap as Agoda is having a promotion for Baiyoke Sky Hotel which was one of my fav BKK hotel to date. Convenient location, good breakfast and tallest hotel in BKK, even though the room and service are quite average.
Exchange rate was super good at 24.88 as well. Went to my fav money changer at Raffles Place which has the fab exchange rates ever :)
The Arcade #02-05, 11 Collyer Quay, (S)049317
The places we went are all quite standard and the usual popular places that people go. For shopping, it will be the
famous Platinum Mall
. We also go to
MBK, China Town, Central World, Siam Paragon, Discovery World.
. very standard places really, like going to Orchard and Sentosa in Singapore like that. Except for a night, we finally visited
The Dome at State Tower
together for some couple time and the place was mad gorgeous as usual. Went 4 years back and it has been in my to-go-again list for quite awhile.
For those that have been asking about shopping buys, to be honest I didn't had much time to shop this time round, it's mostly food and dining. So I have decided to just post the main shopping buys on top so you can skip the rest of the post if you want to.
However, I managed to comb almost 80% of platinum mall within a short span of time so almost all my buys are from there, except a bag from MBK. Have bought alot in BKK before but I ended up not wearing or throwing them away, so this time round I really want to shop smart and not just spam buys. Really train my purchasing and shopping skills to the max, sieving out items that I like/suit me/will wear, find out the price, buy and move on to the next, quite tiring especially doing it at super high speed for hours straight. I actually bought these items below in like less than 5 hours combined for all four days? TC was super patient and walked with me while playing my iPhone with the data sim card, super duper appreciate that.
If I had four hours to shop on each day, I think I would have bought home more, which thankfully I didn't with the very little space left in my room. I should consider this being my full time job please hahaha.
Basically all the things I got were either

studded, tip-collared, bright, skulls, embellished or florals, with a couple of peplum tops.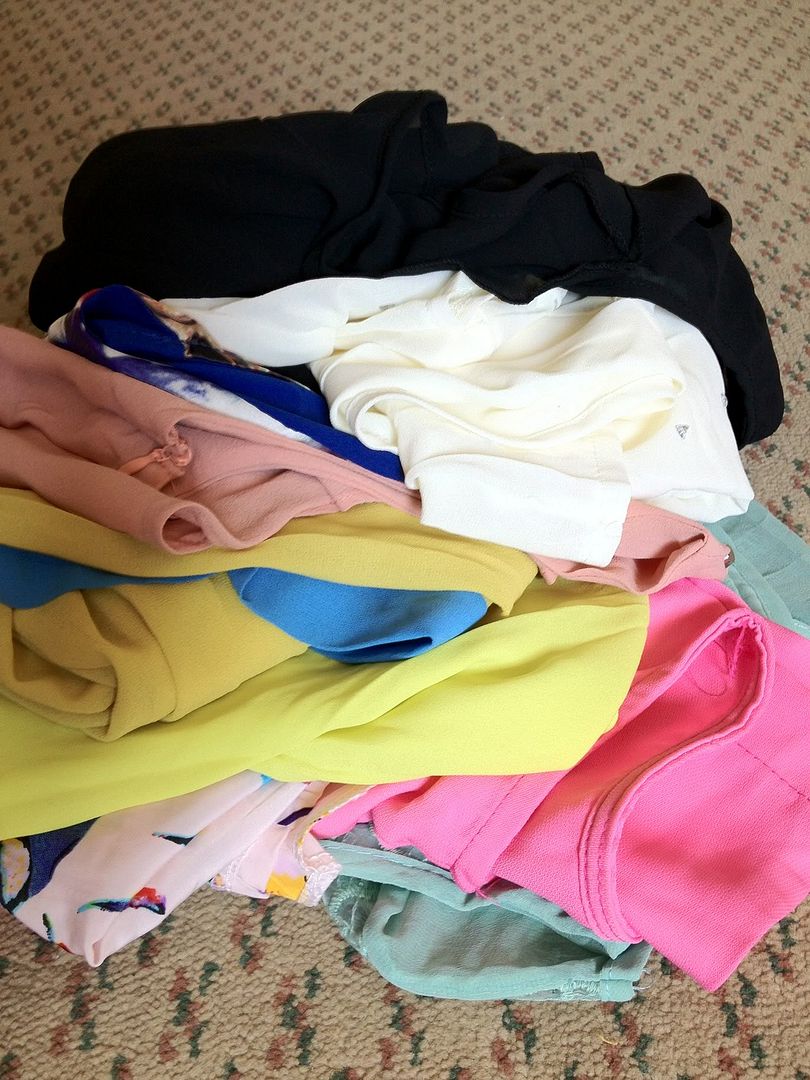 These are all tops except for the black studded dress and yellow skull dress in first row.
Favourite ones would be the floral denim bustier (chio max) which came in two design at just $10 each. The items range between $6-12, really cheap!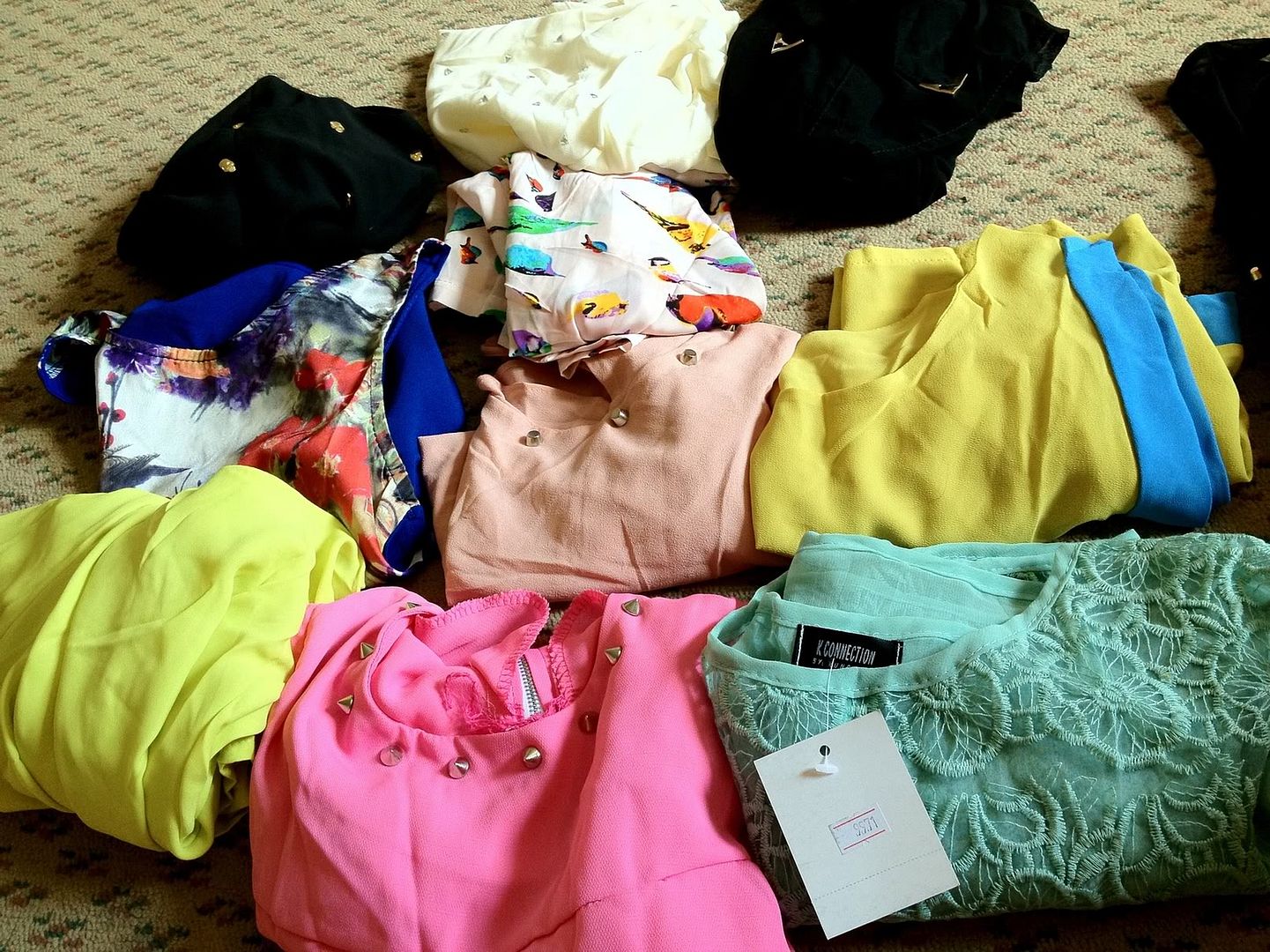 Two dresses on the first day, a studded LBD for work and a casual skull dress!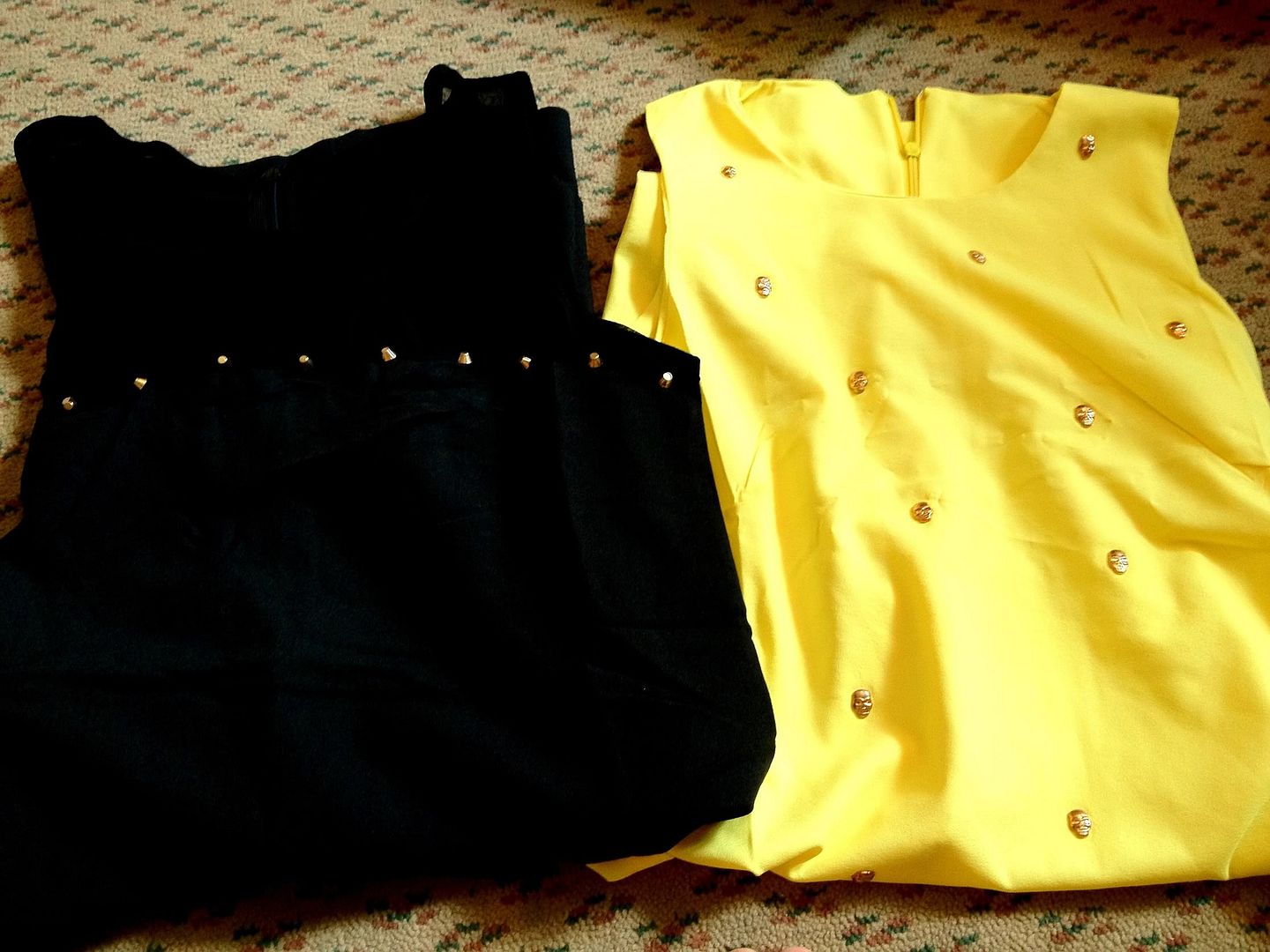 Super love the bright tops that require no accessories please. The lime and yellow one at $10 each that I bought in two colours and have worn out already..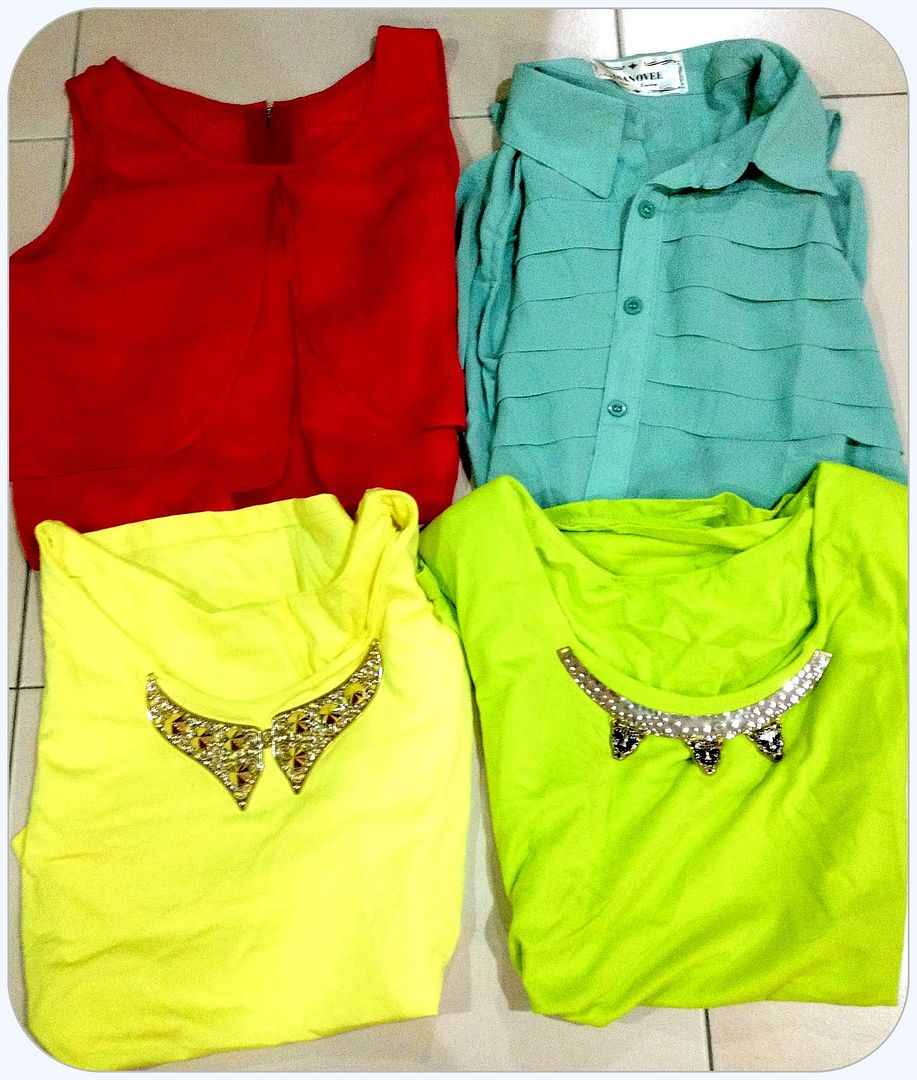 Dresses combed on the last day within an hour haha. Studs, fringes and lace! :D
Coloured blazers
from Plat mall, love them so much as been searching for these colours for quite some time. The first one had no lining at $10. The other two were at $20 and with lining and of good quality! Actually returned to the shops to get it though the price was fixed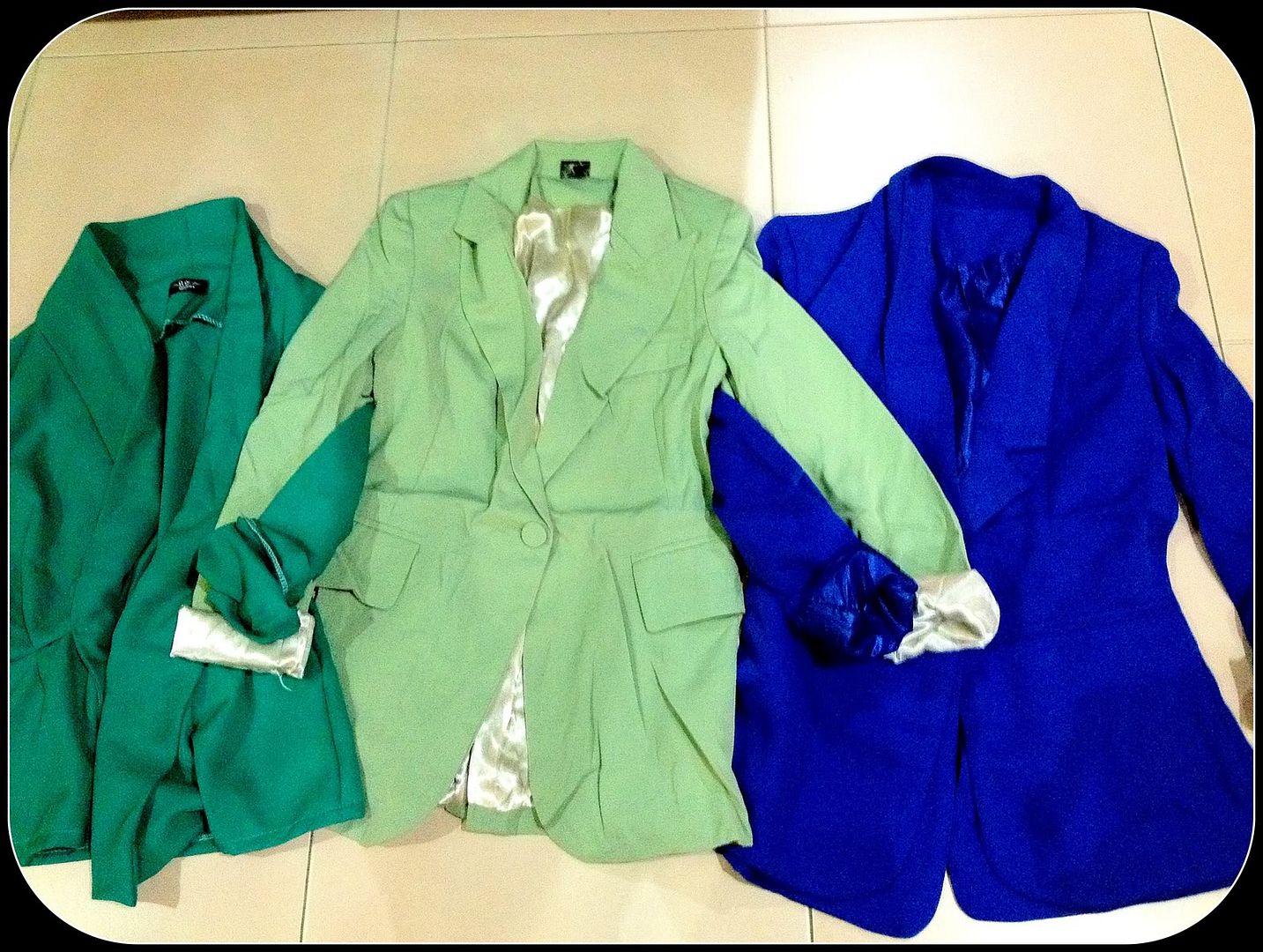 Didn't grab as much accessories as the past because I have so many at home.. most were all between $5-8. Could not resist not buying the HOH inspired ones because quality was super good even though I have the authentic beige one at home haha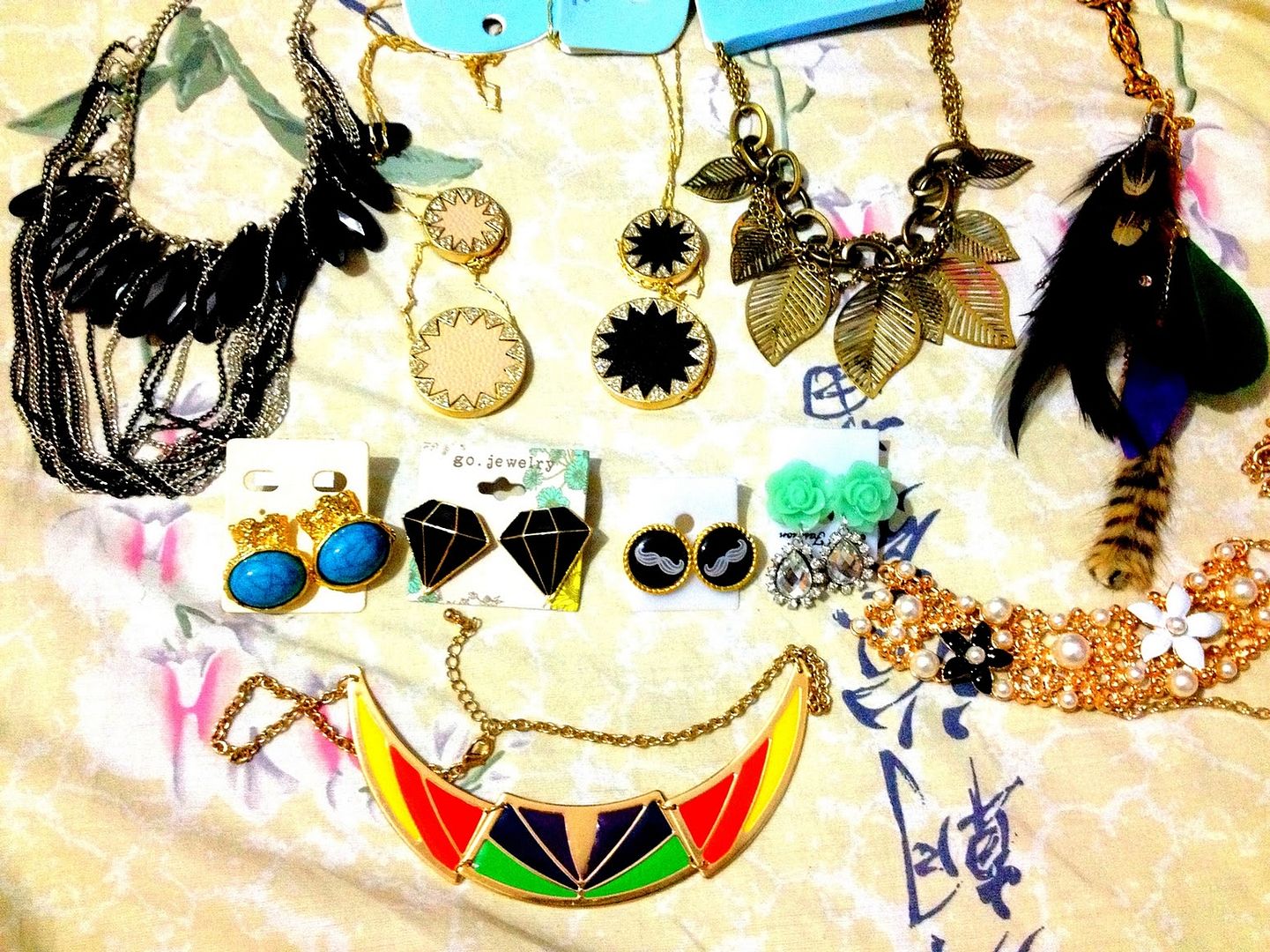 Awesome

bags that I got on the last day before heading back, 1st one was from MBK at $8 and the other 3 were from Plat mall new wing. $30 for the second cobalt leather one and $12 for the other two bags. Super pretty I love it!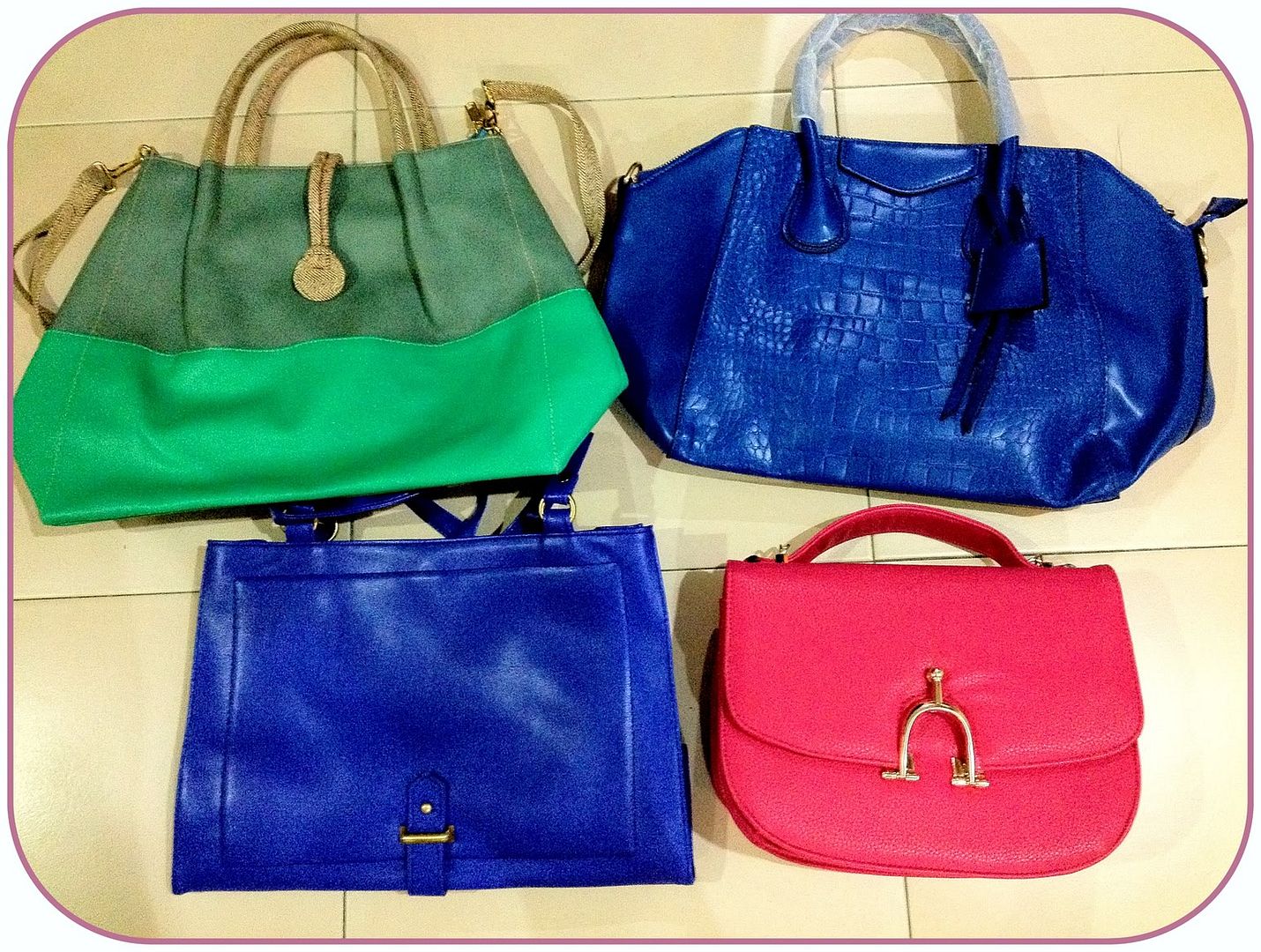 That's all for purchases :)
We have matching passport covers, luggages and luggage tags. Cheesy I know haha.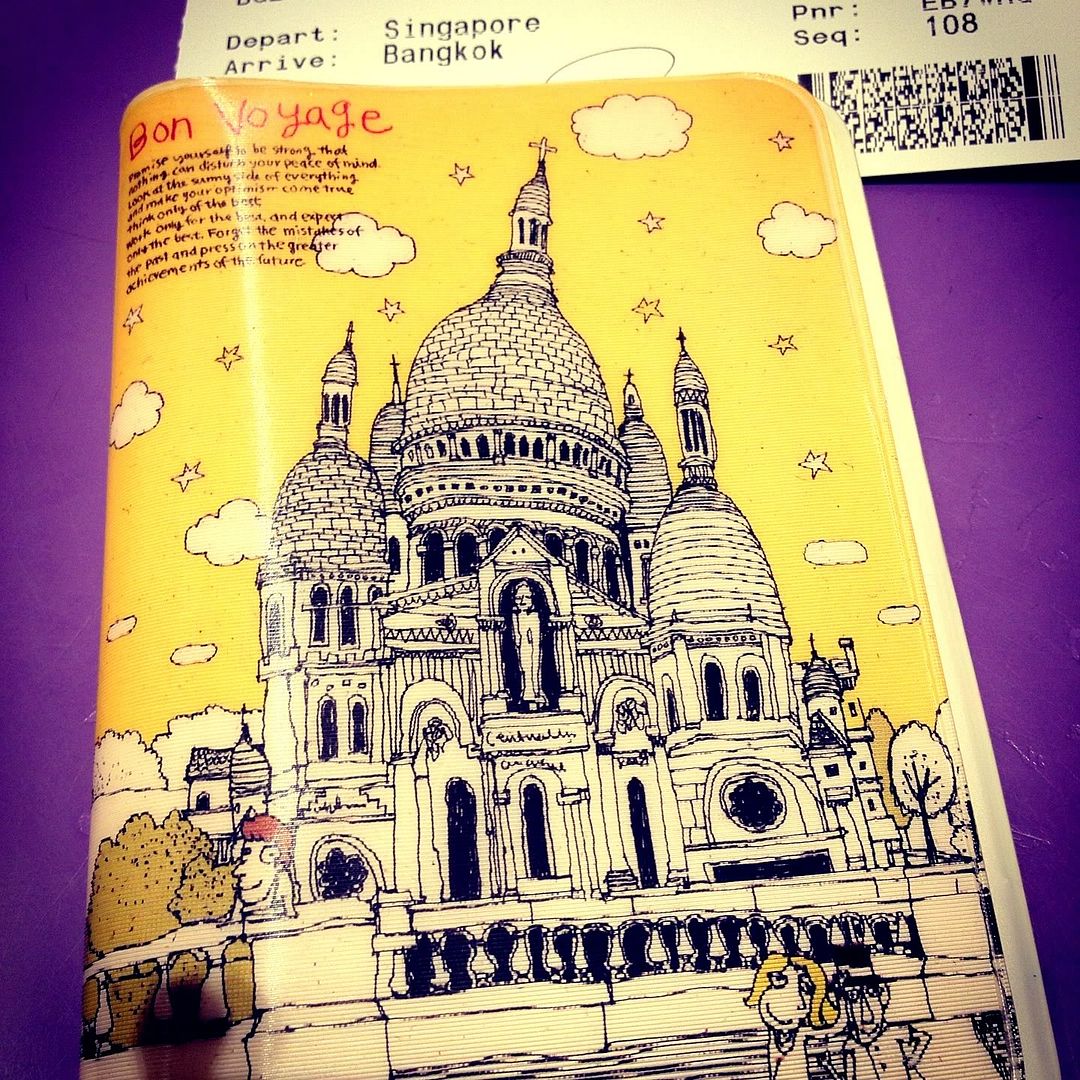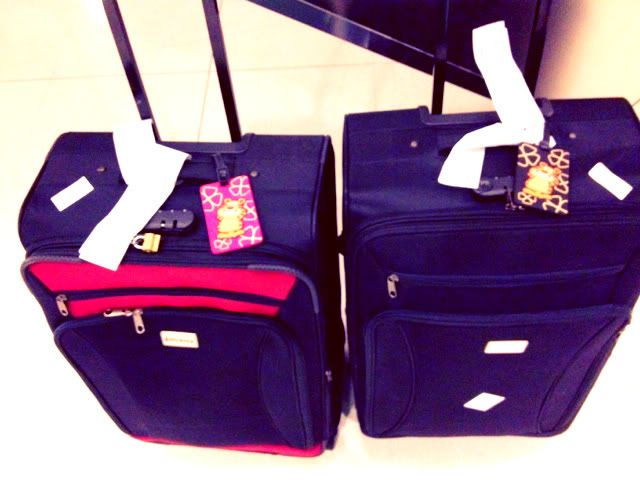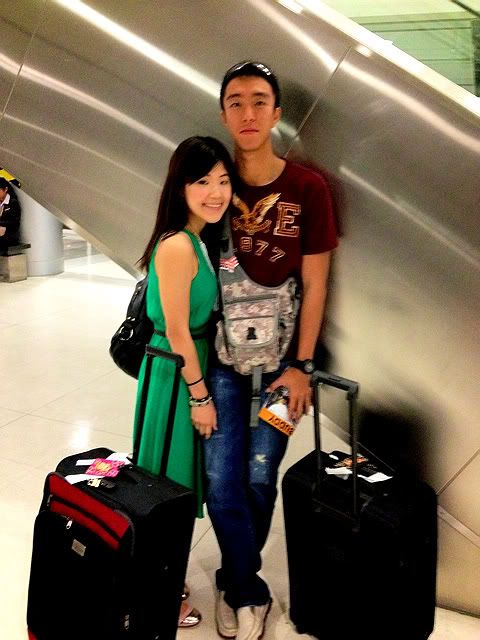 Wore the ASOS green midi again and i love it!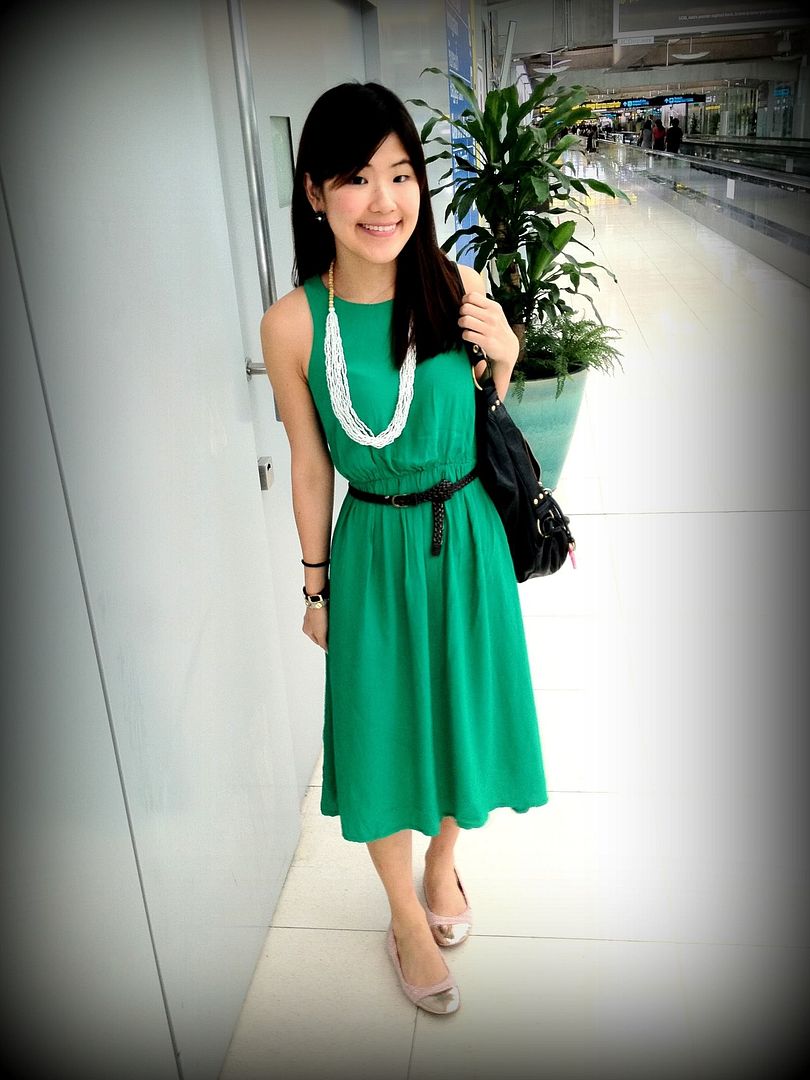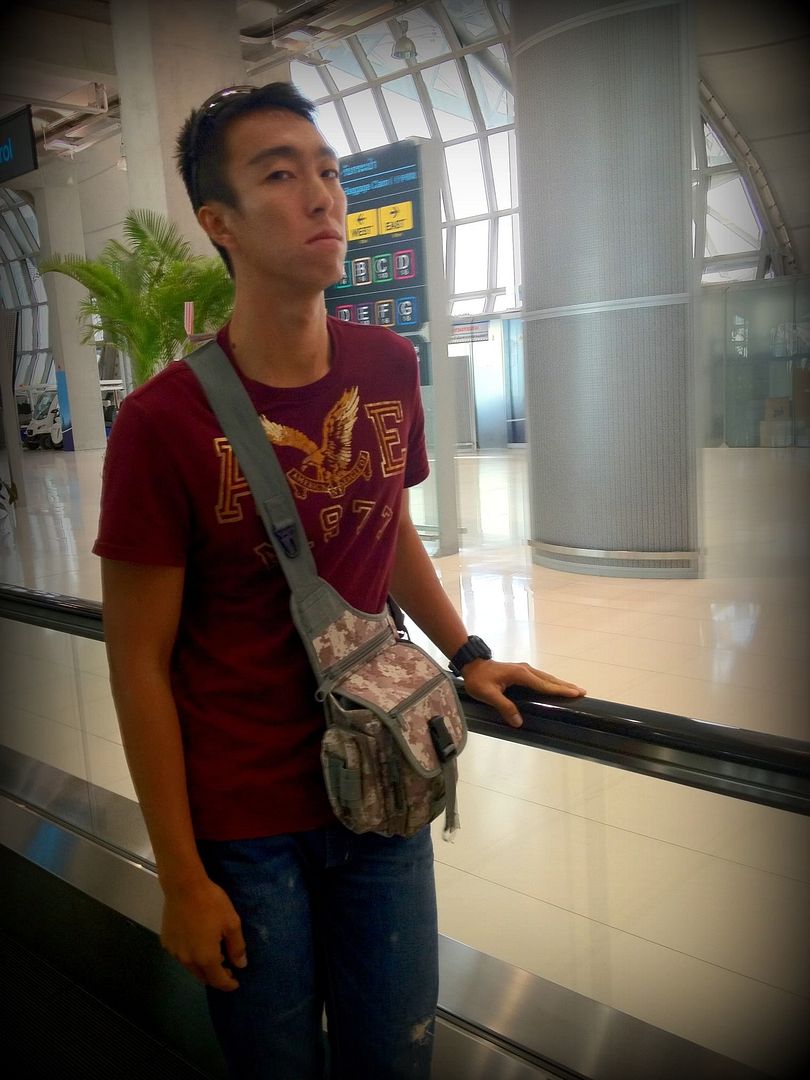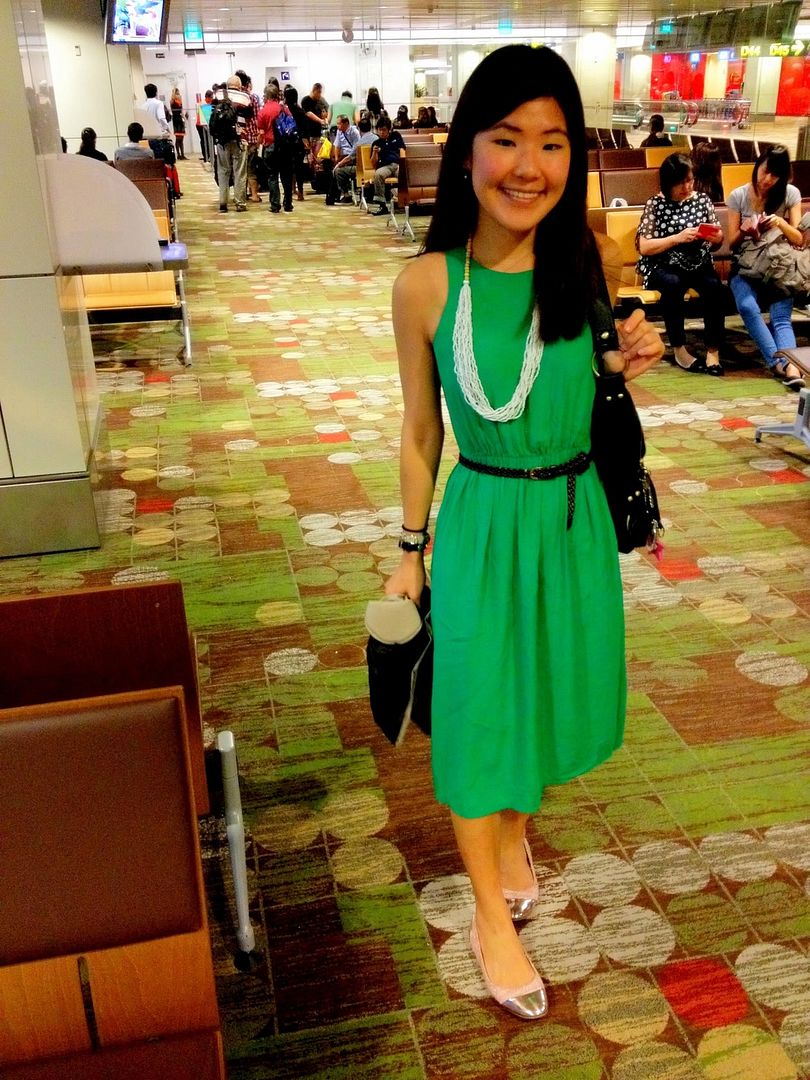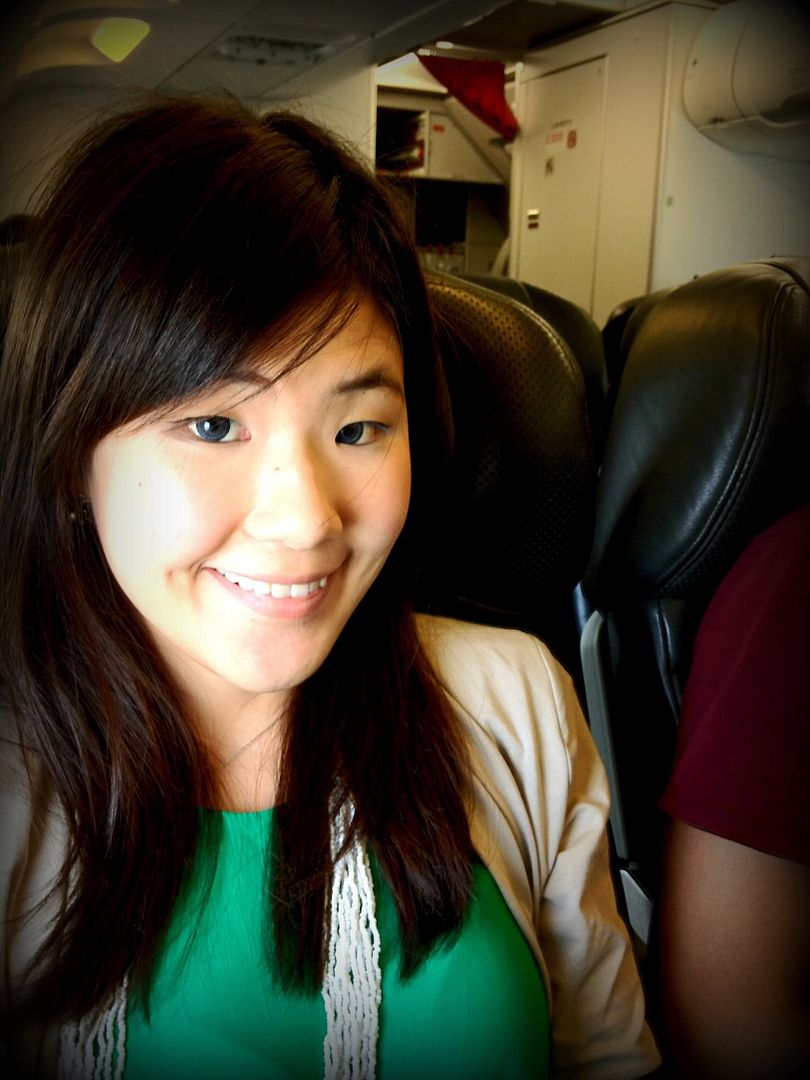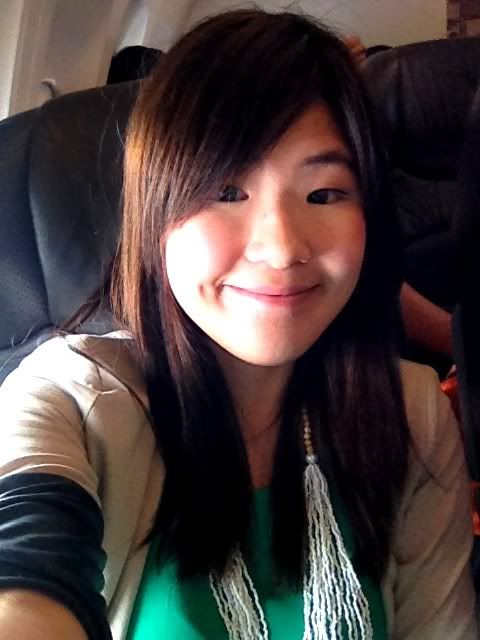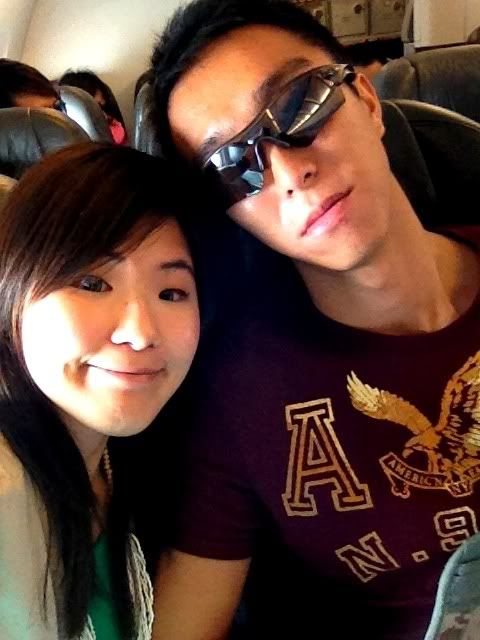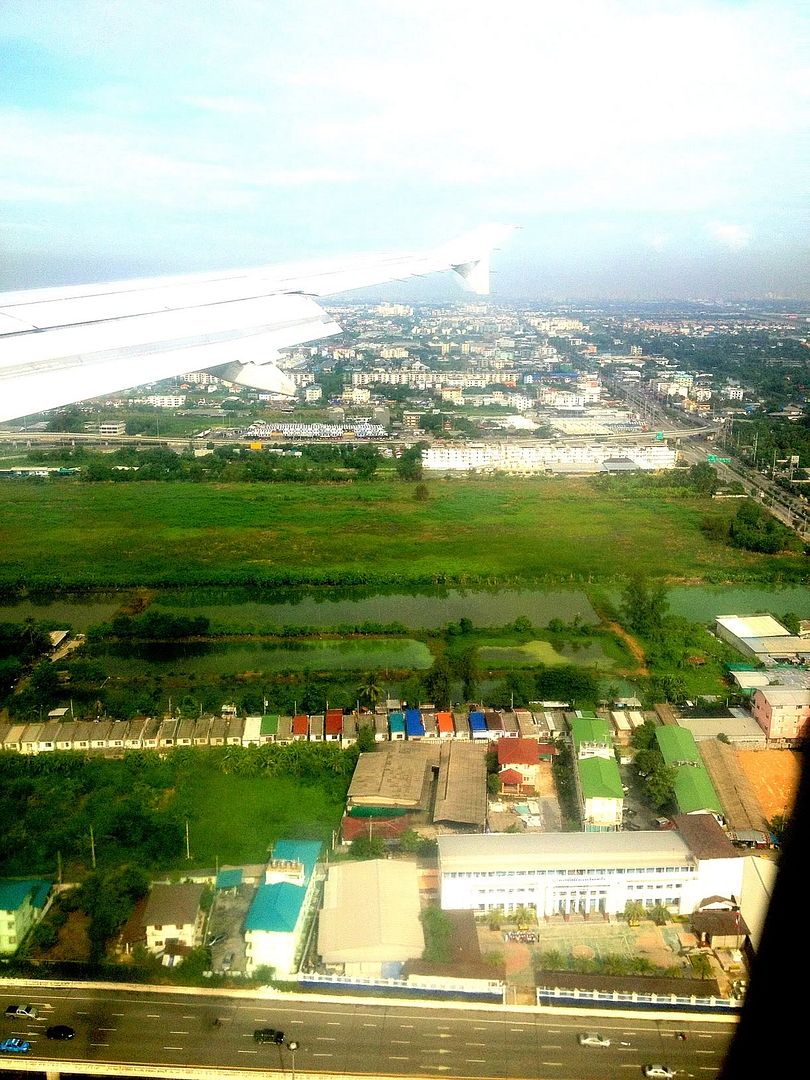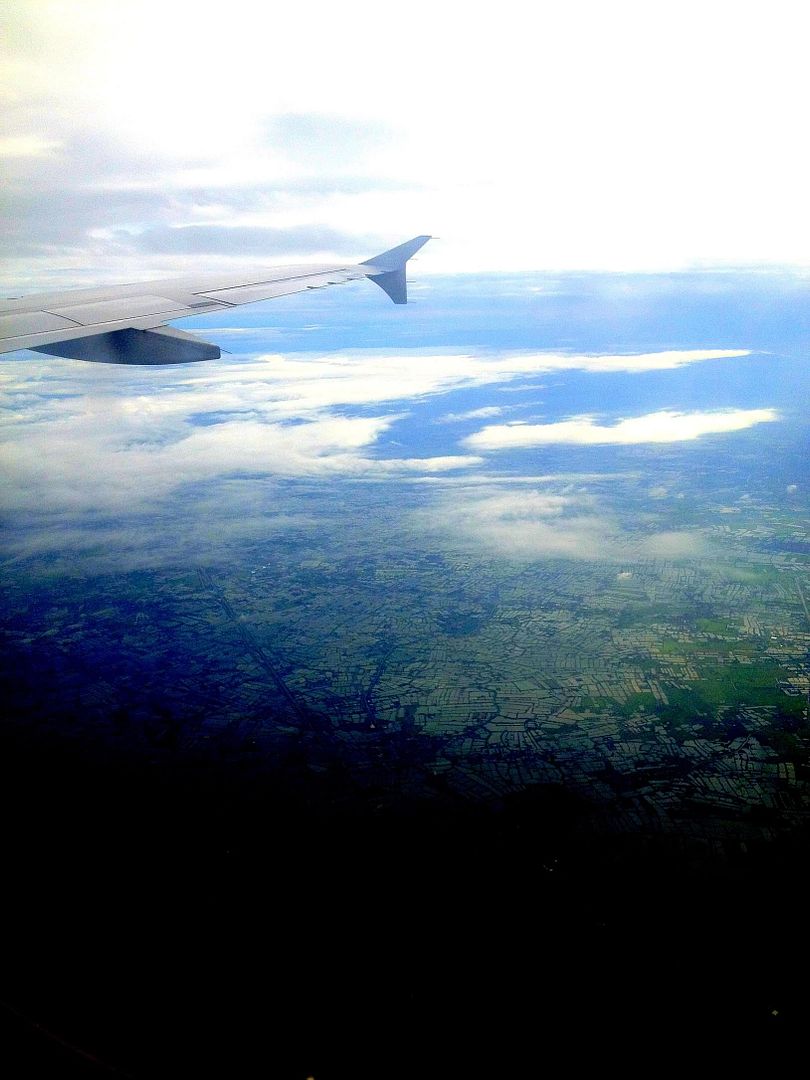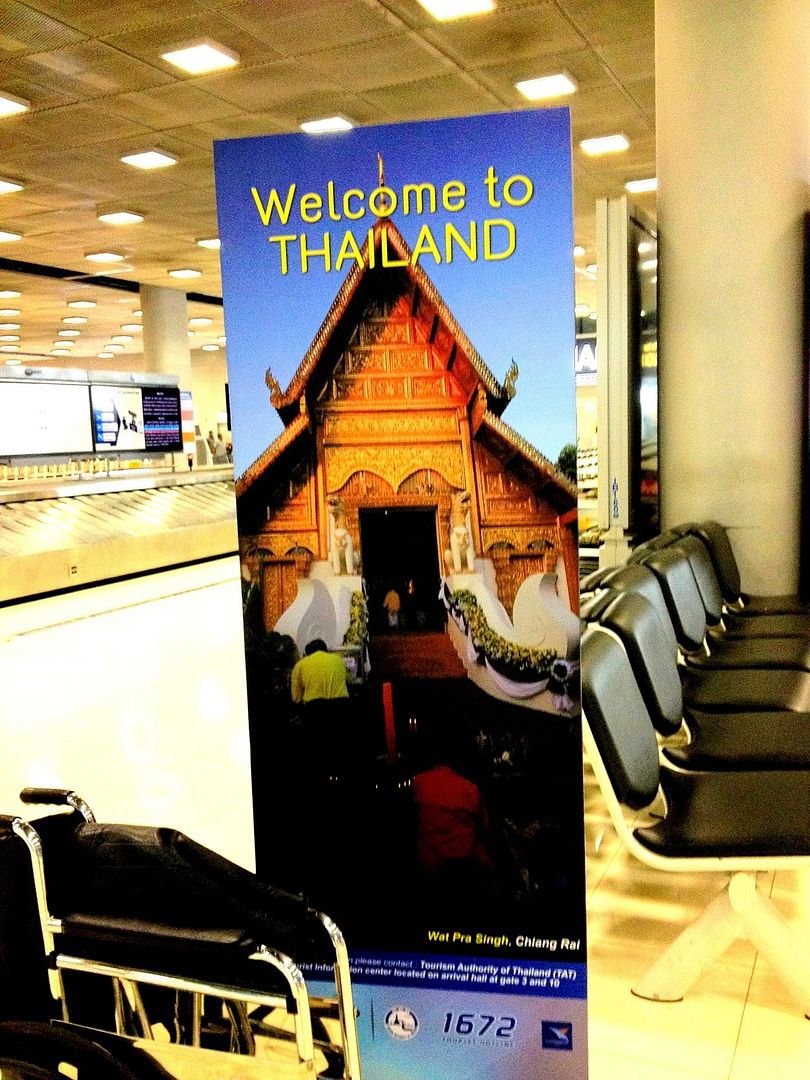 Training back to the hotel at 10am took about 20 mins, much faster than cabbing and cheaper as well. The other time we suspected that the driver twigged the meter coz it costs us SGD20 when we reached the hotel.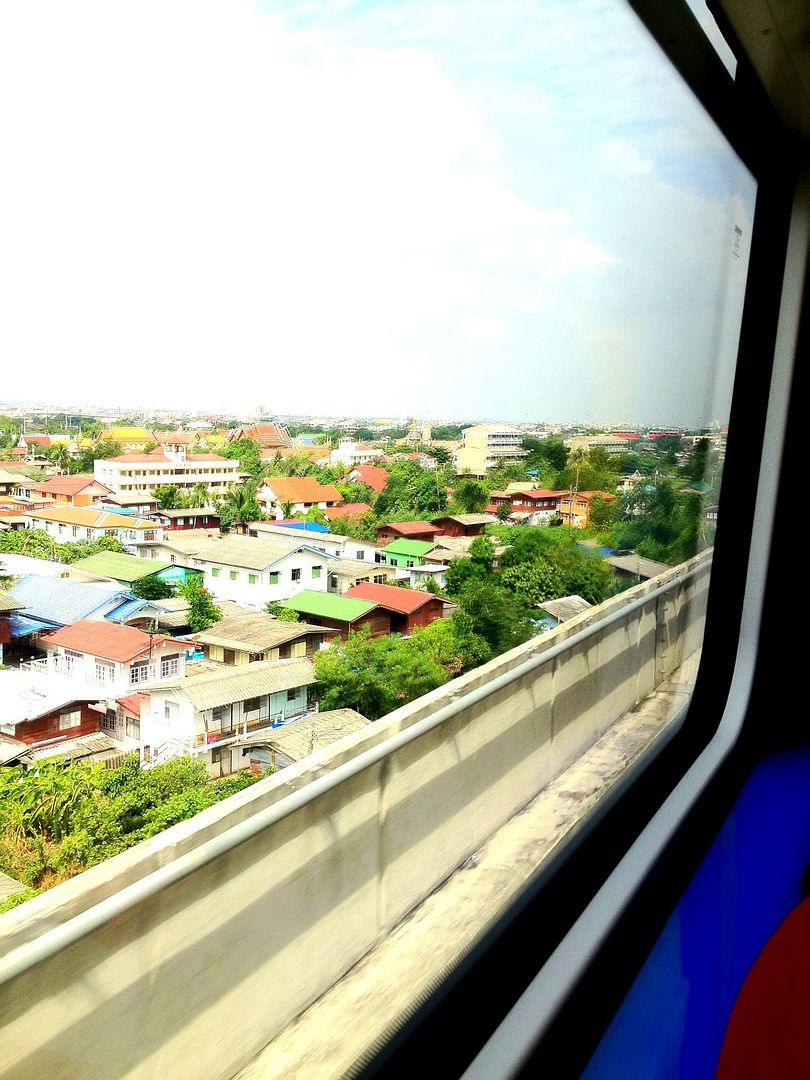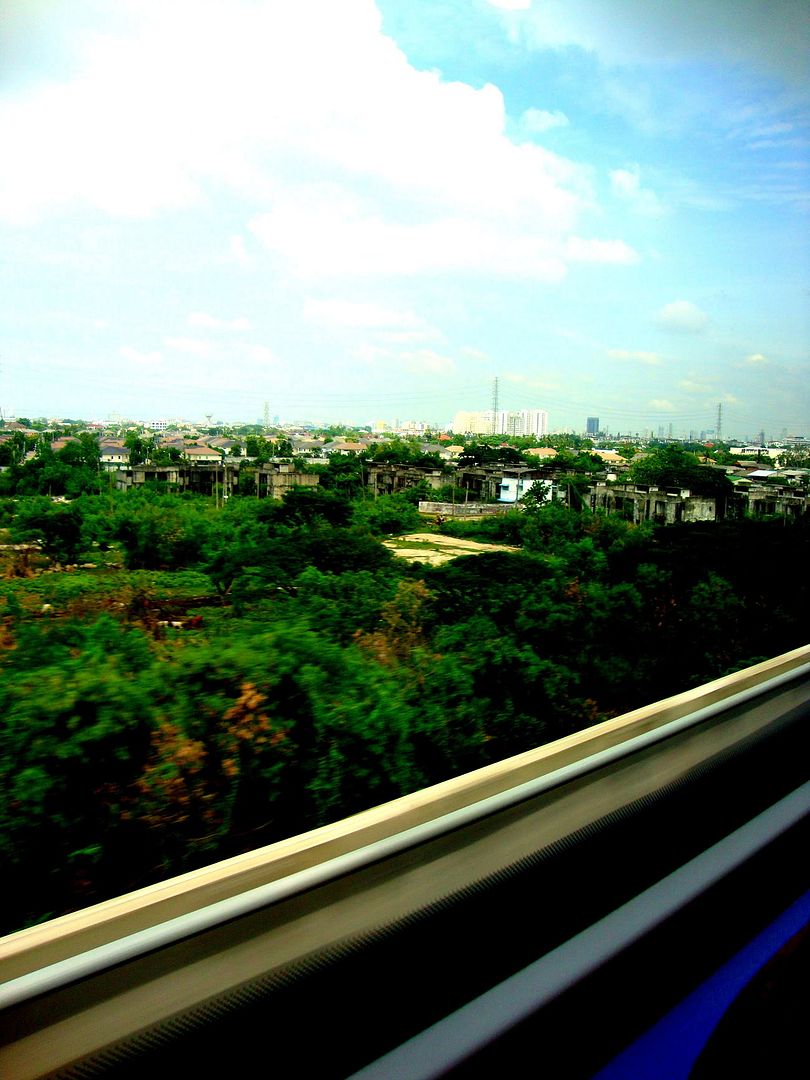 Our favourite drink - yakult! Huge bottles that can send you to the toilet within 1 hour.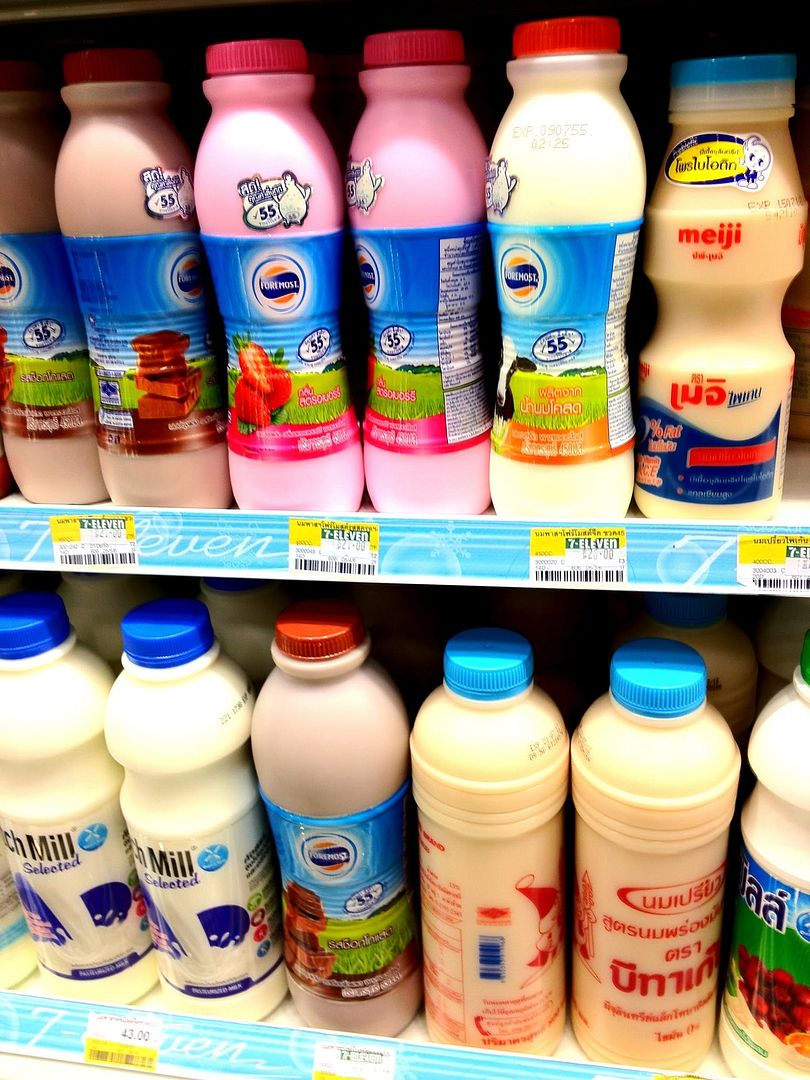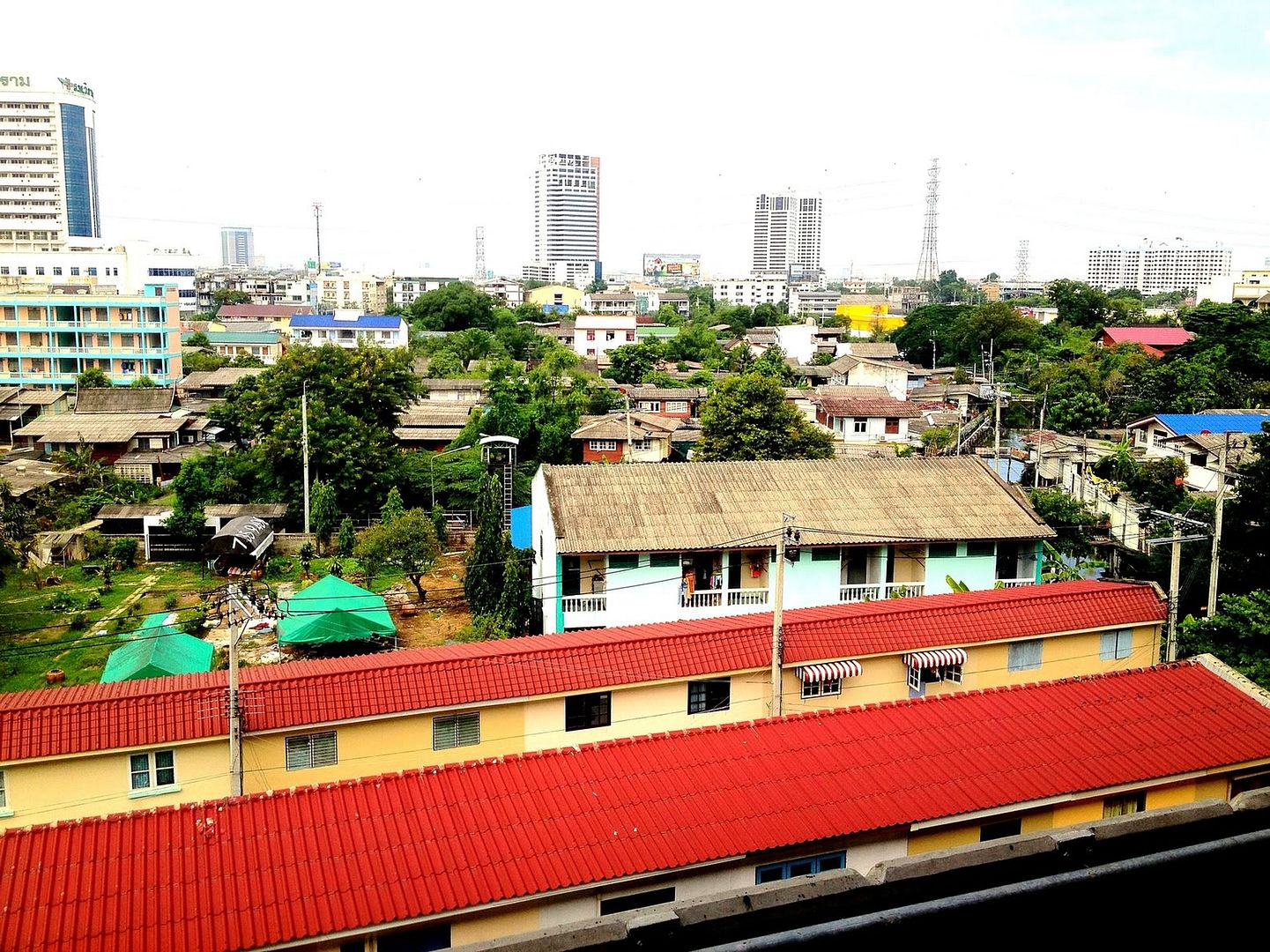 Mad colourful with tiny toy cars. I took many shots like that and really love it, so a shame not to put it up.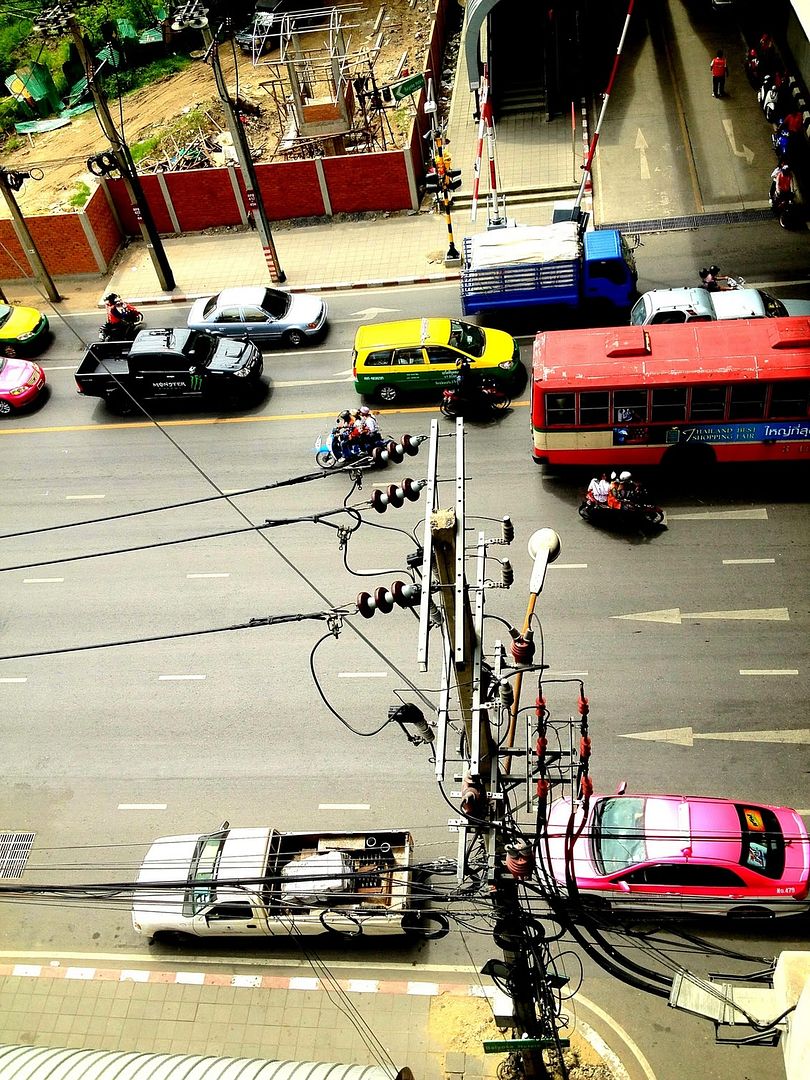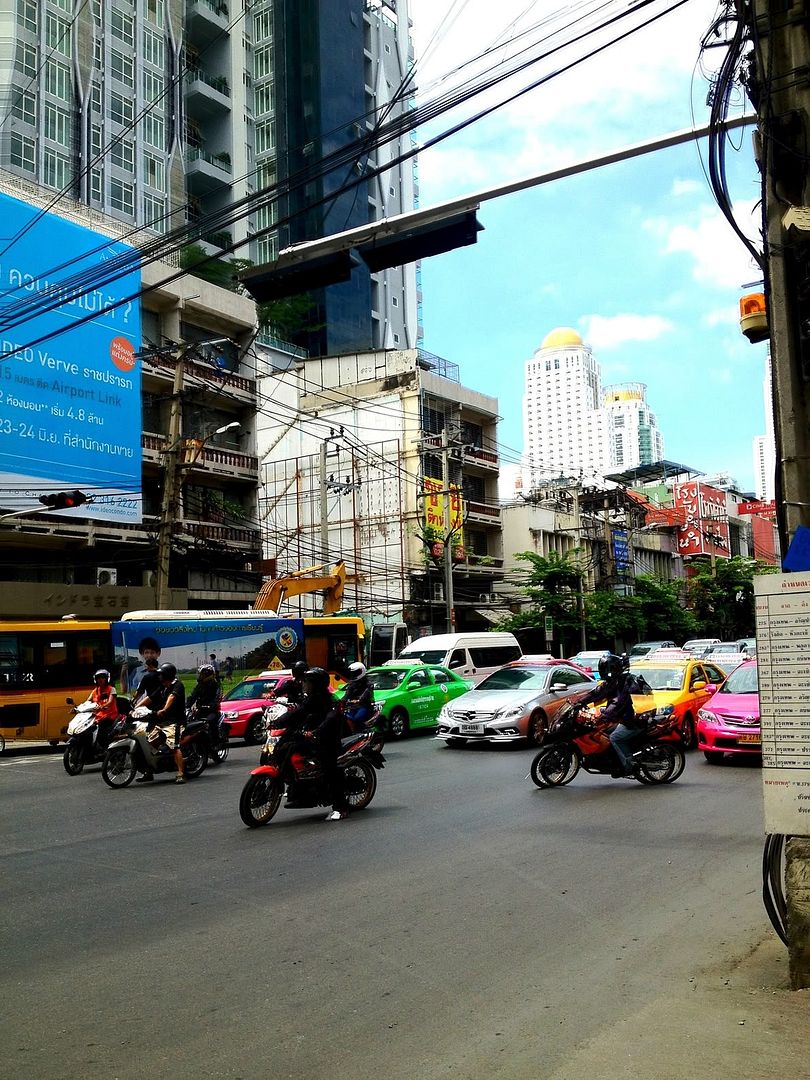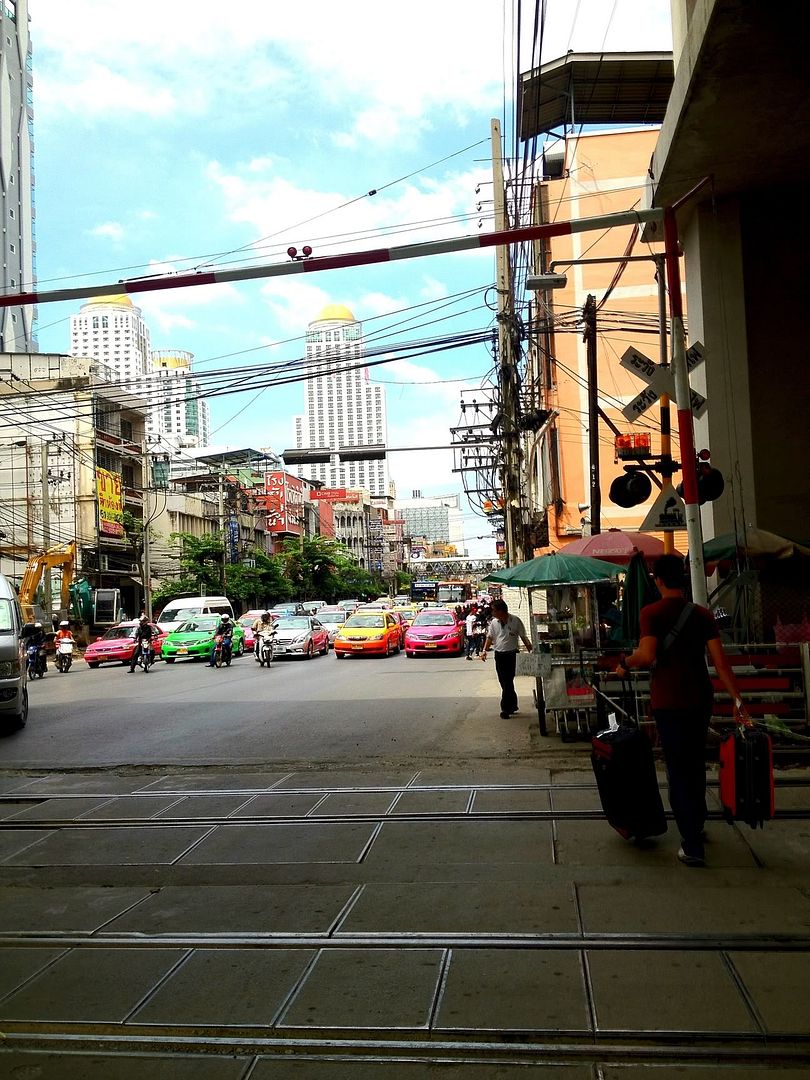 Our tall hotel Baiyoke Sky with 84 levels! Helps alot especially when I need to locate the hotel from afar and makes it easier to walk towards it at night.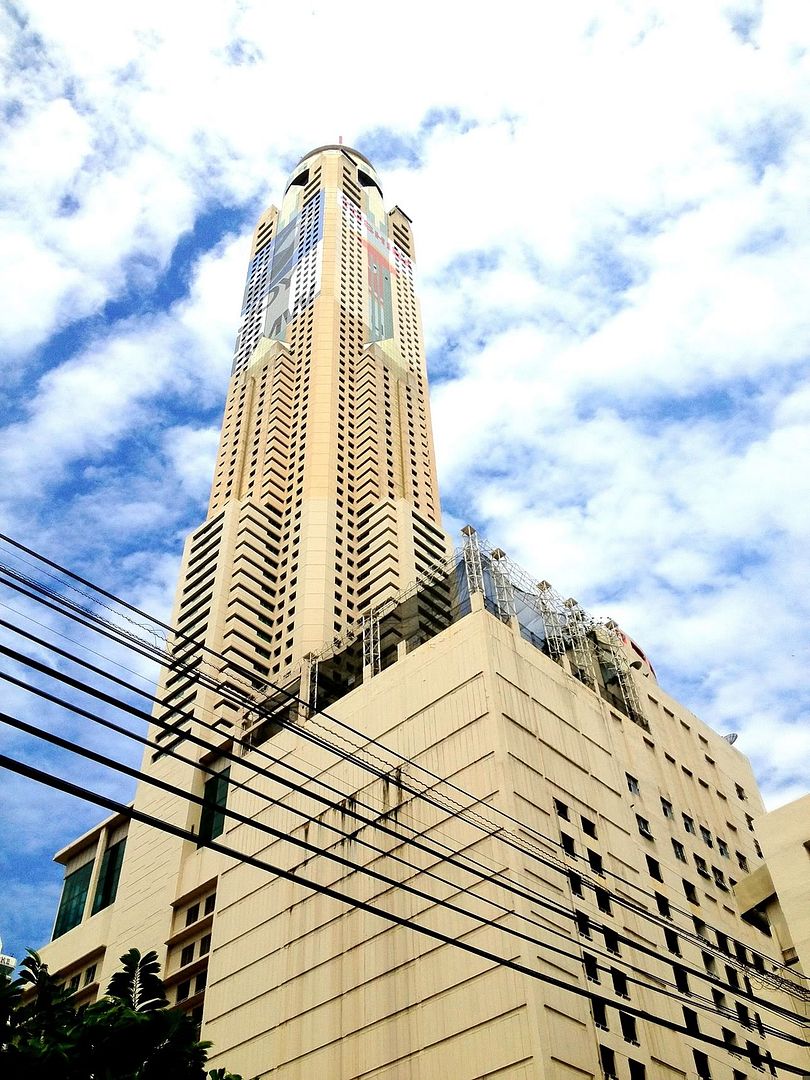 The golf-course at the hotel, chargeable of course.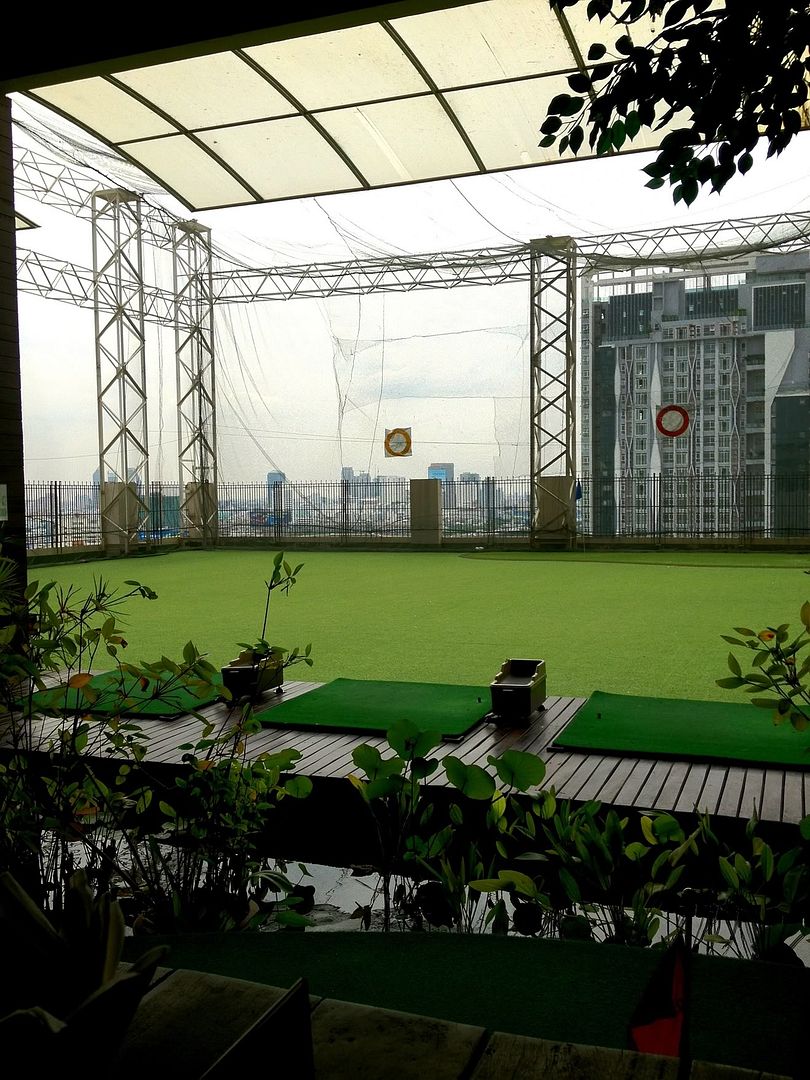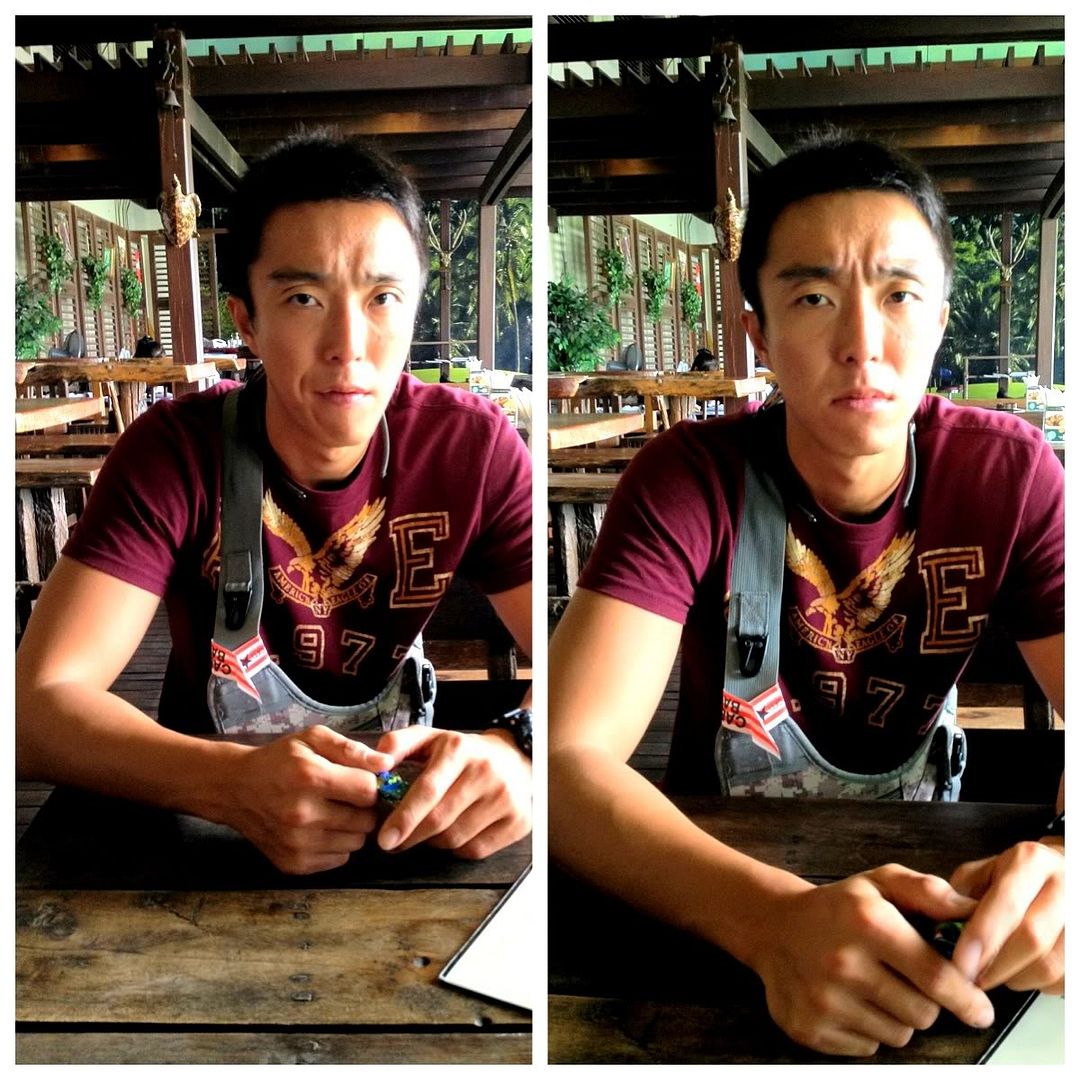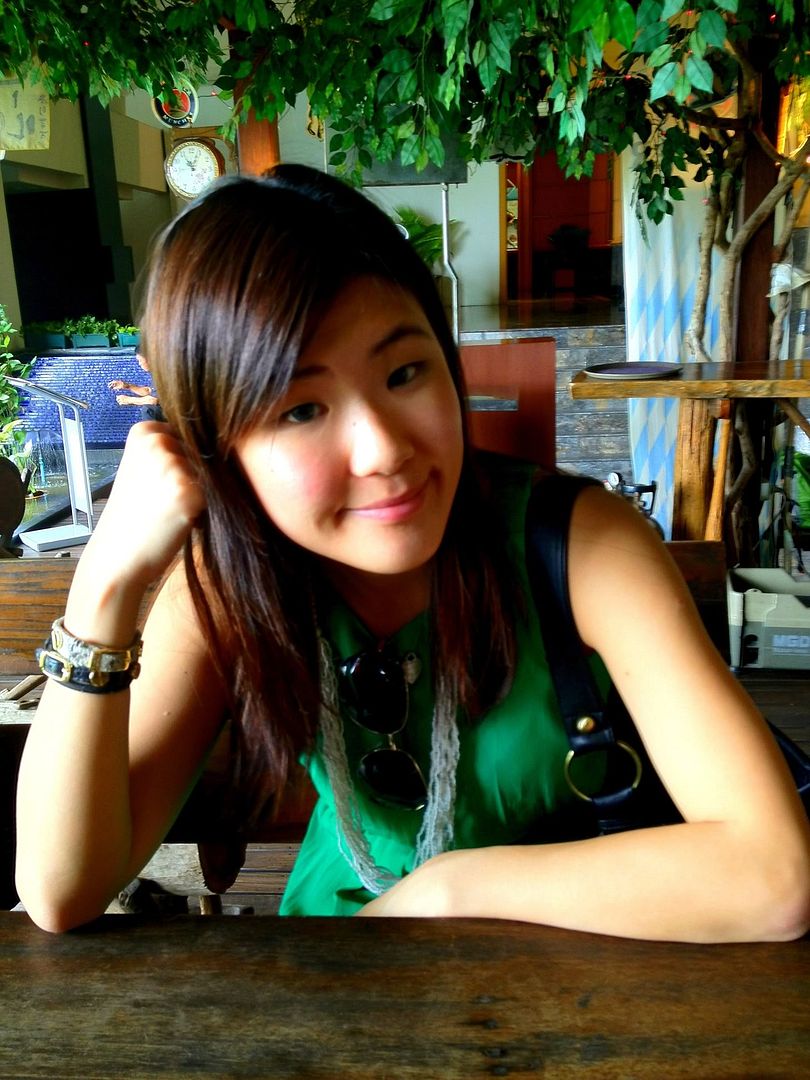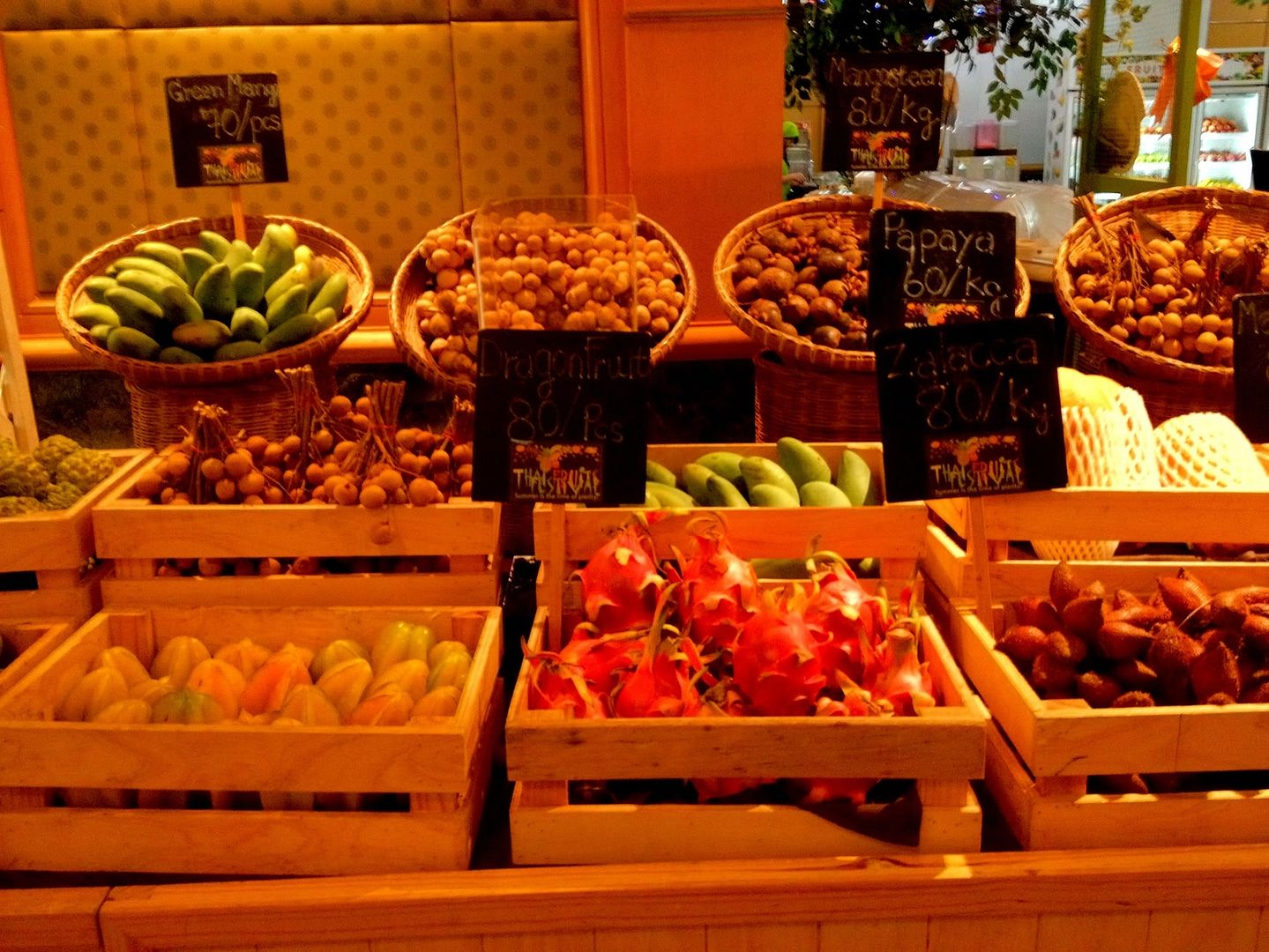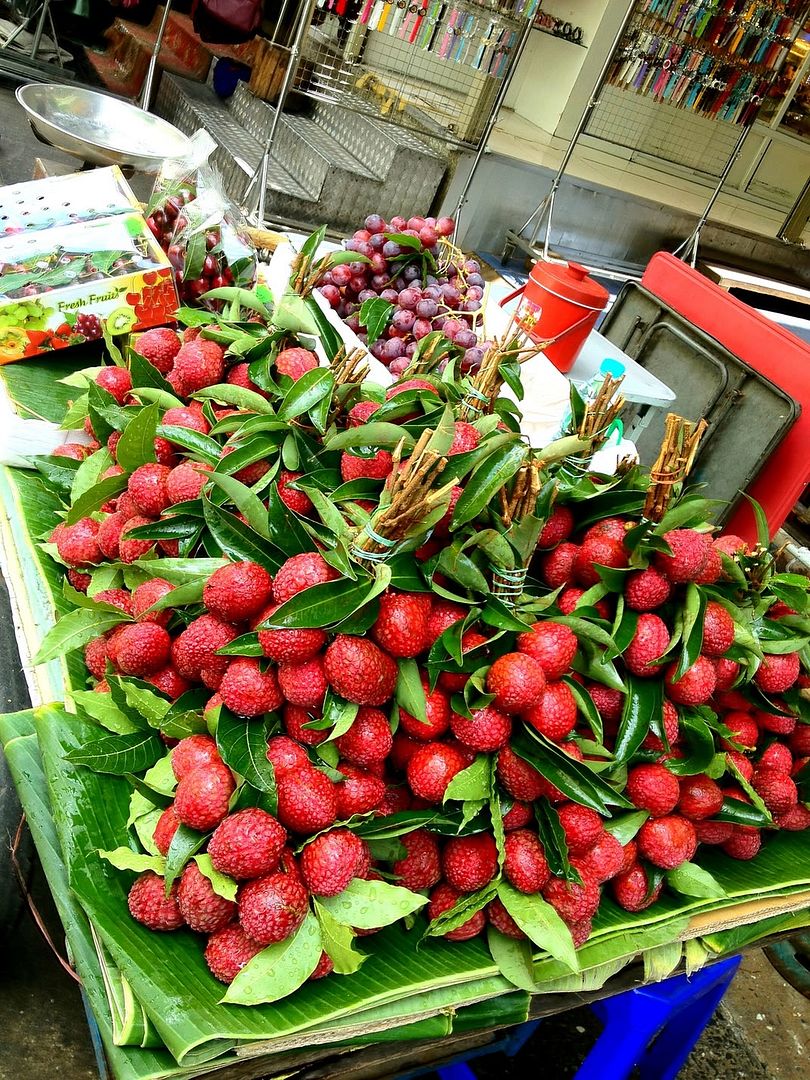 Our first meal in BKK was the famous

Wanton Mee near Platinum Mall. Tried it whenever I came to BKK ever since my friends introduced years back so this time round we had to try it again! TC find it so-so but girls believe me when I said it's good esp for wantonmee fans!!
Directions (Depending on where you are coming from):-
1) It's directly opp Platinum Mall. So cross the overhead bridge from Plat mall, keep to your left and turn into a side lane.
2) Turn right from Amari Watergate, head right towards Shibuya mall and McDonald's and turn right into Soi 19, the stall is somewhere down the middle of the lane
The shopfront! It is quite prominent with braised pork pot and wanton soup pot boiling. Air-conditioned environment as well.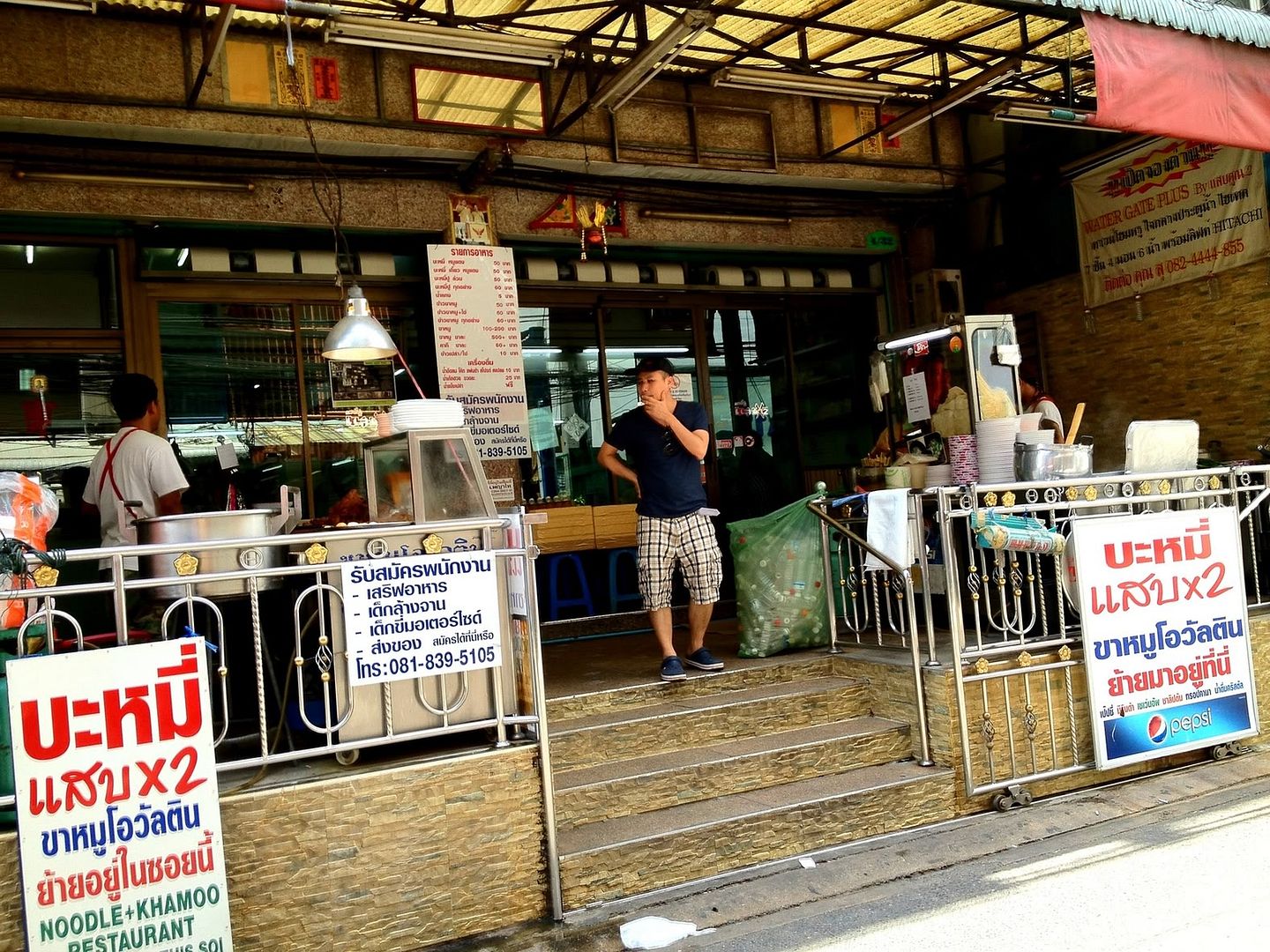 Here's the famous wanton noodles!!! It's super duper good, with springy noodles. Great if you like QQ noodles like me haha. Wantons and char siew were tender and super shiok. Though proportion wasn't big but it's rich and worth the raves :) My favourite!
It costs SGD$2 per plate, so you have to try it!
We ordered the braised pork to share and it was good too.
After that was shopping time at

Platinum Fashion Mall, who can miss this seriously? Everything under one roof and it's shopping heaven! This time round, they had more male shops so TC actually bought some stuffs there and made him quite happy than following me around haha.
Bralets were trending there as well, all inspired from Zara / Topshop and the replicas were exactly the same at just $10. I didn't get it coz I didn't think i will wear them alot.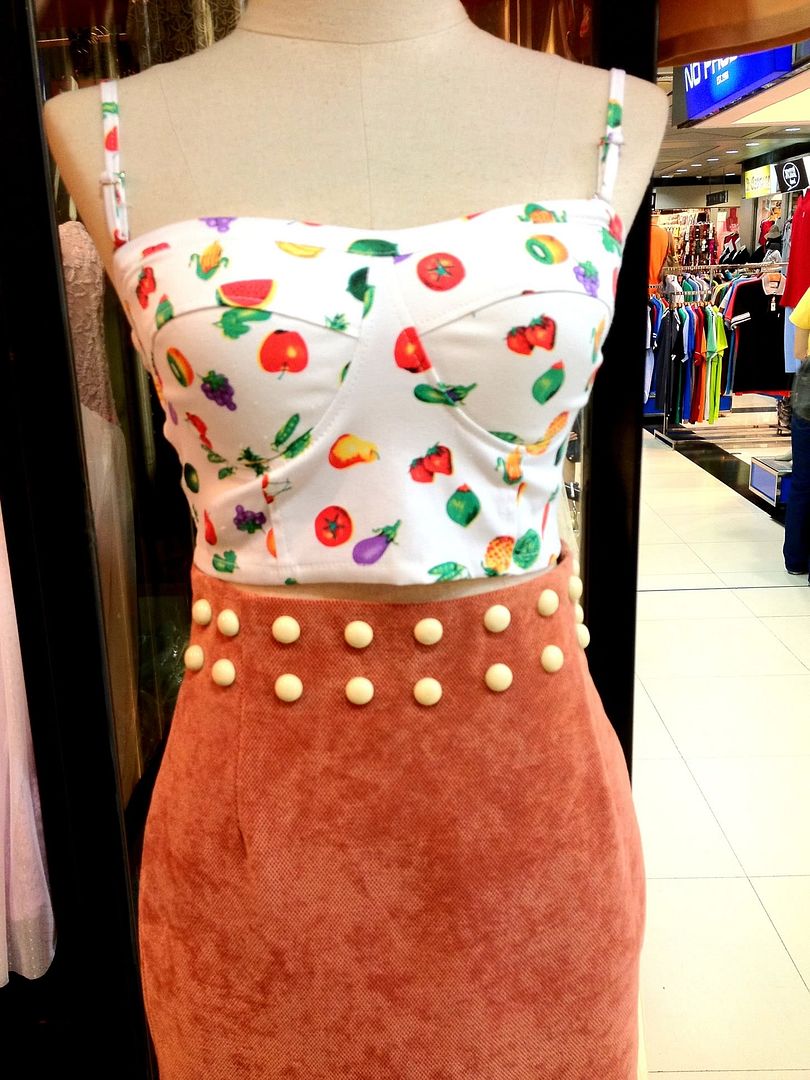 Showcasing some of the stuffs I like in the shops during my speed shopping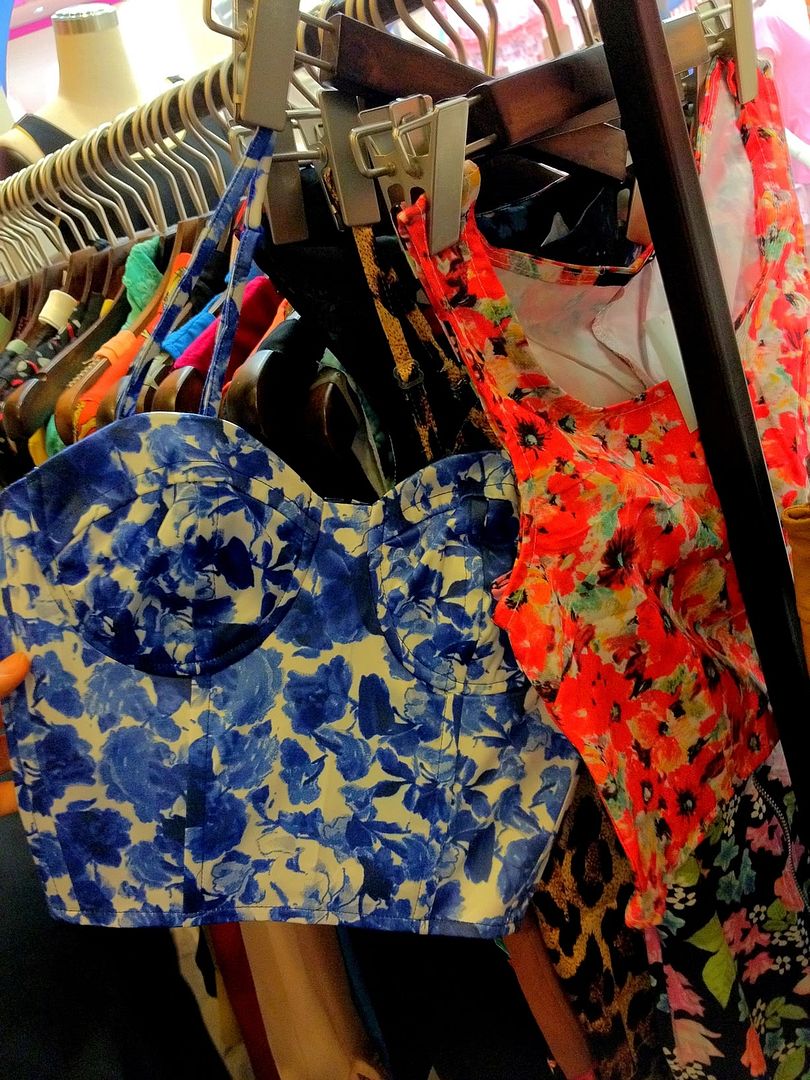 Got my first purchase, 3 items from the first shop I set my eyes on. A zara inspired top and 2 peplum tops at $33 altogether. Score!
Love it for its variety, crepes, mango sticky rice, octopus balls etc. It works in the form of pre-paid card so you have to purchase it before buying, we usually will top up alot so that we can return on other days! :D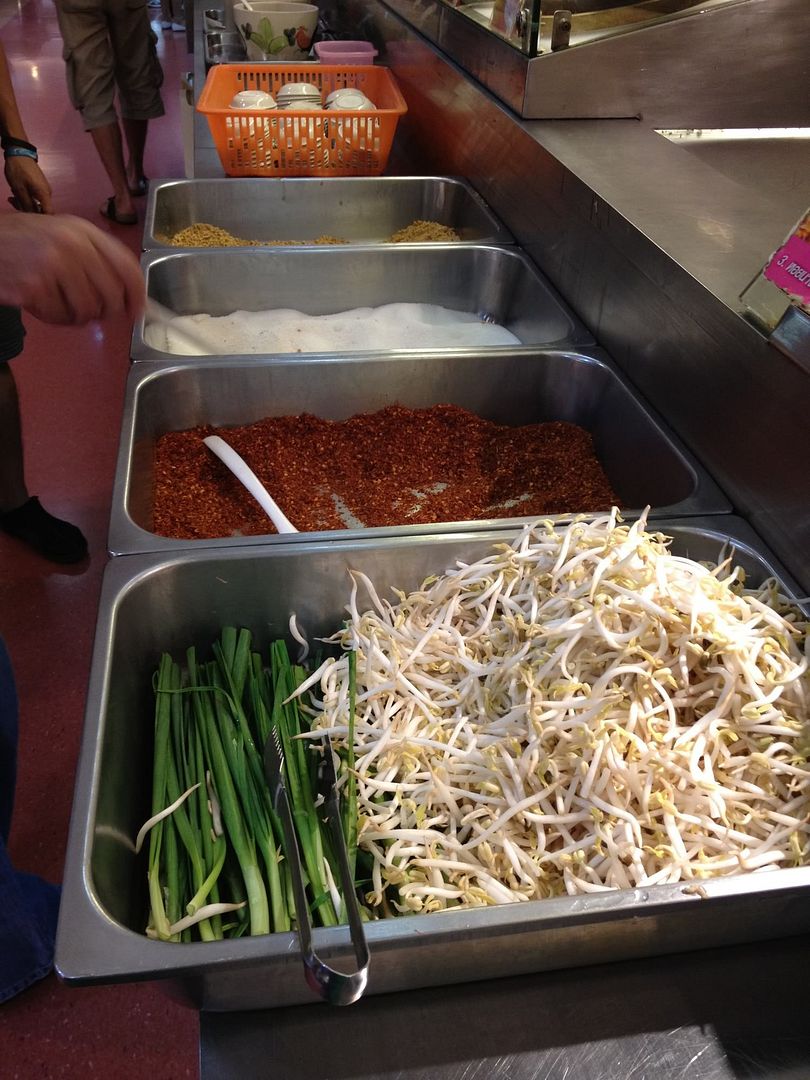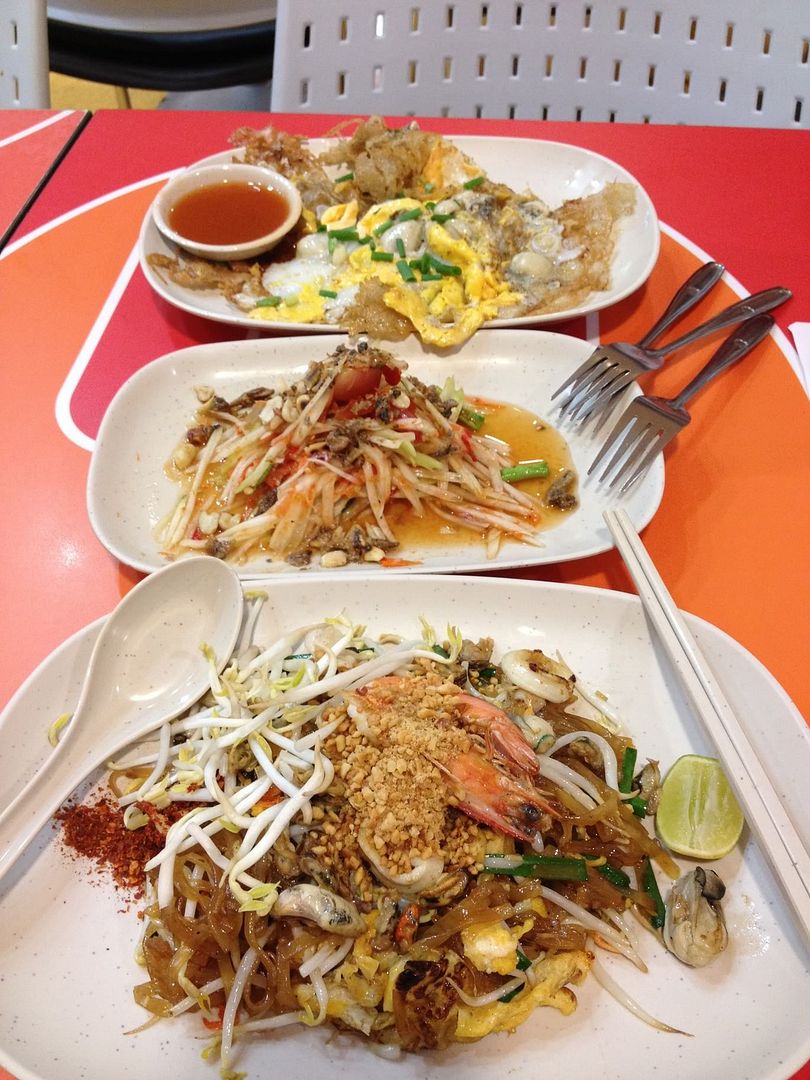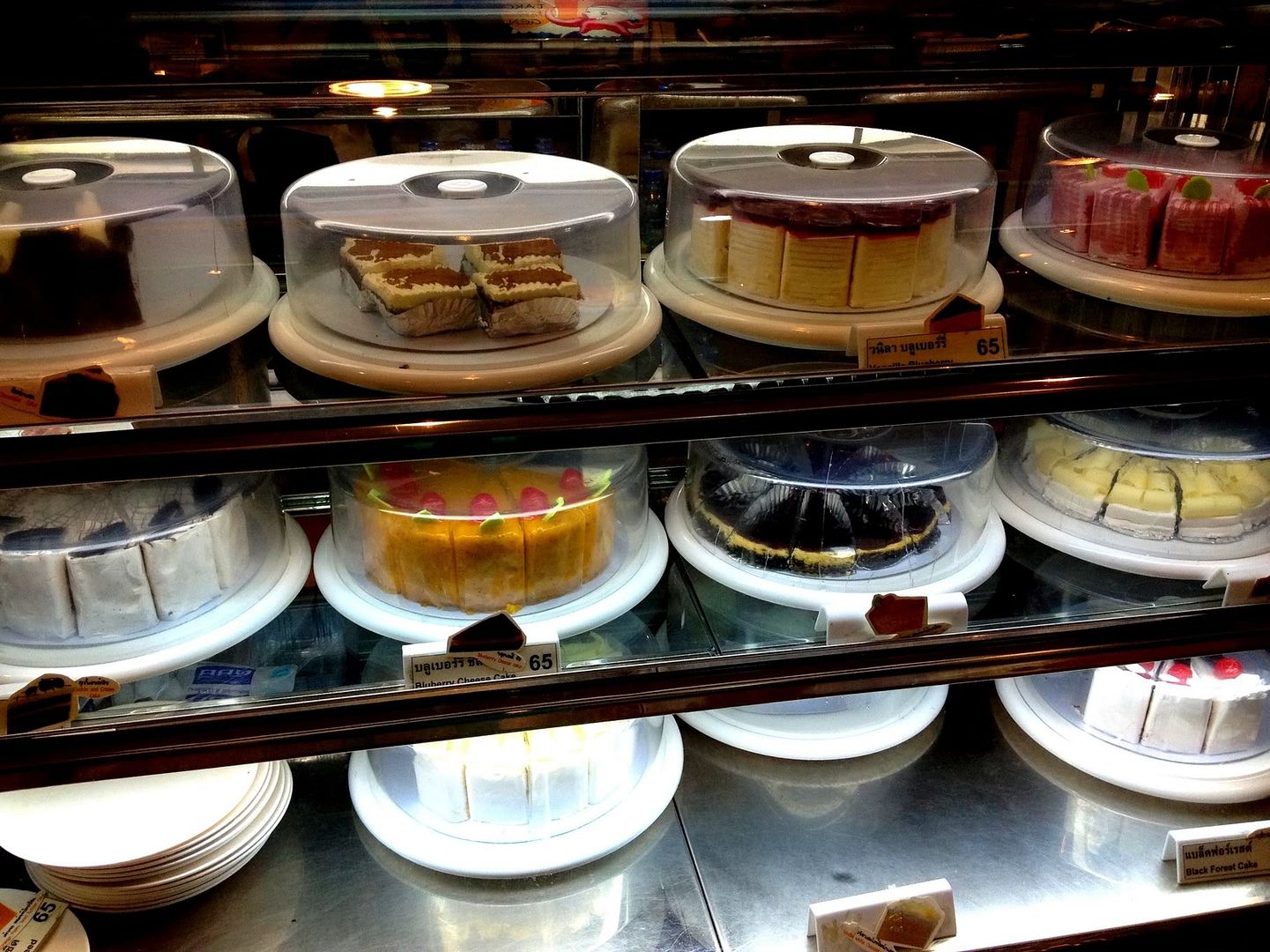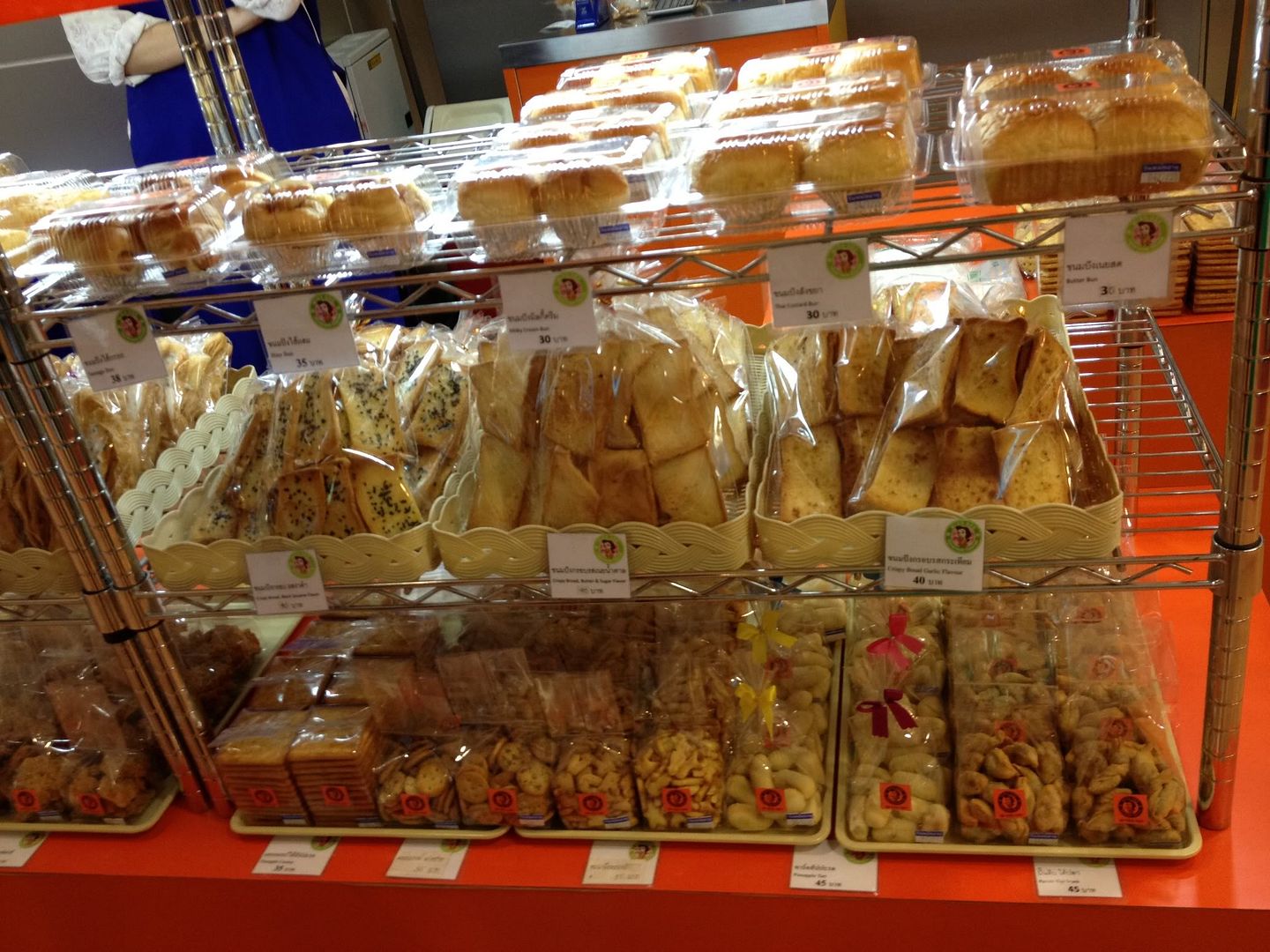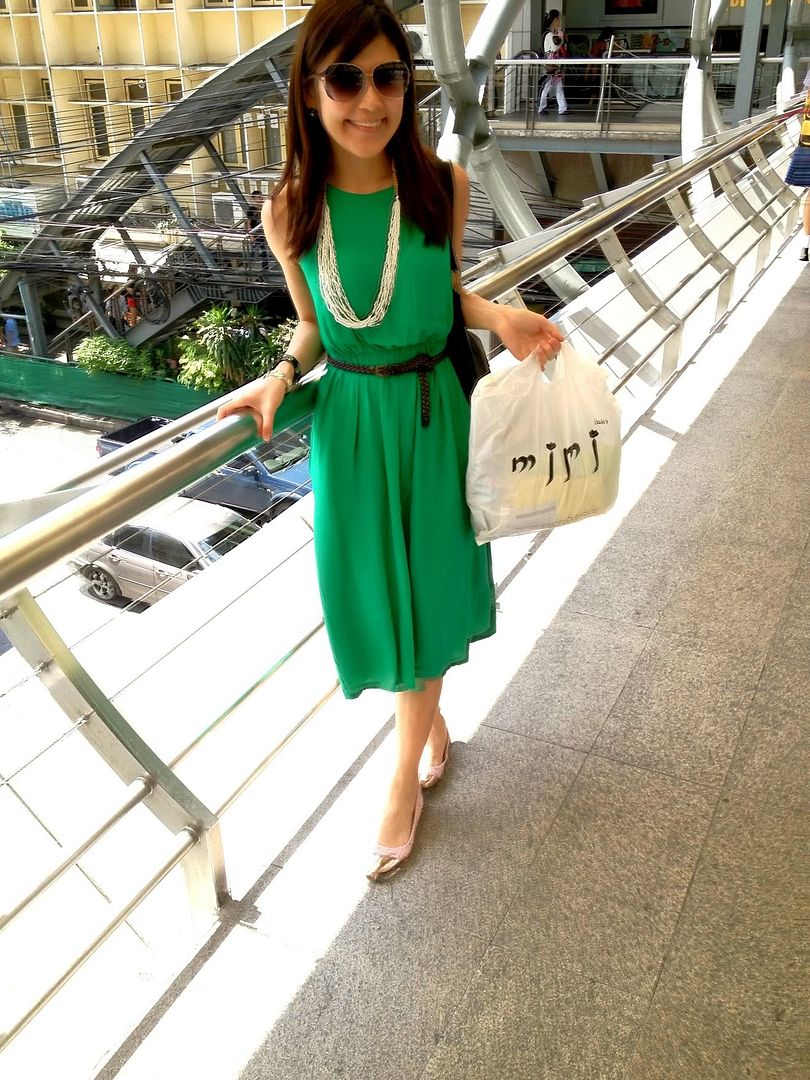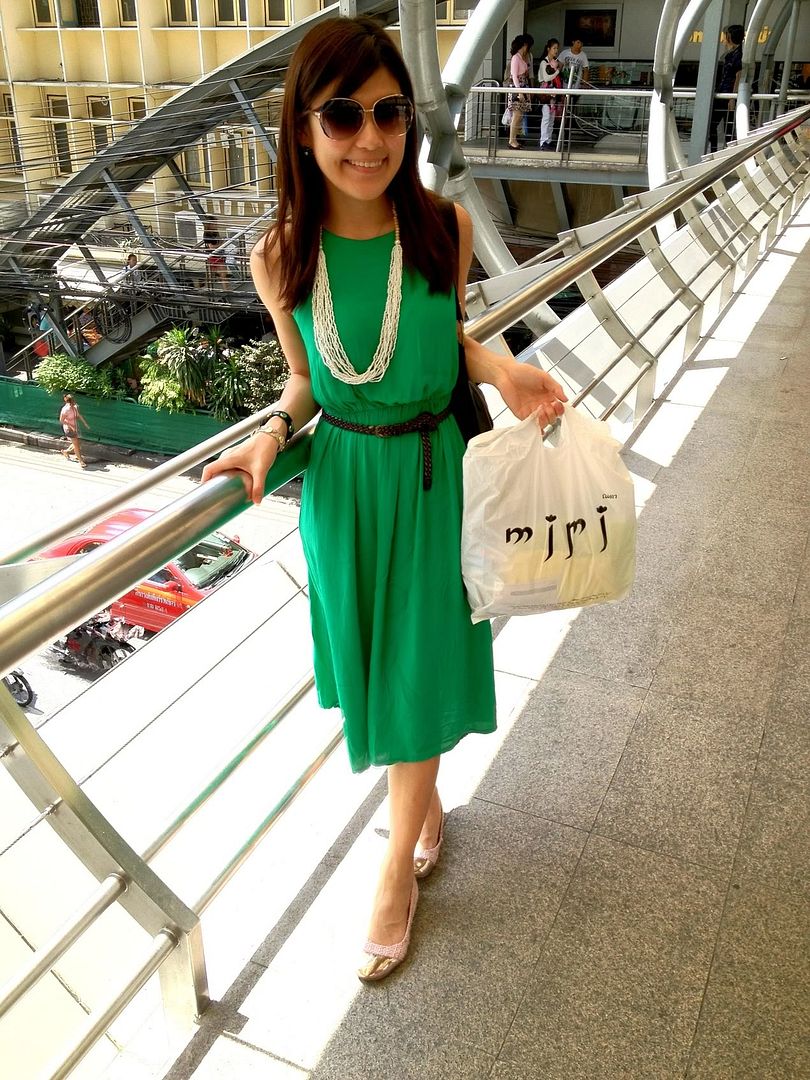 Roadside stalls were yummy, do try!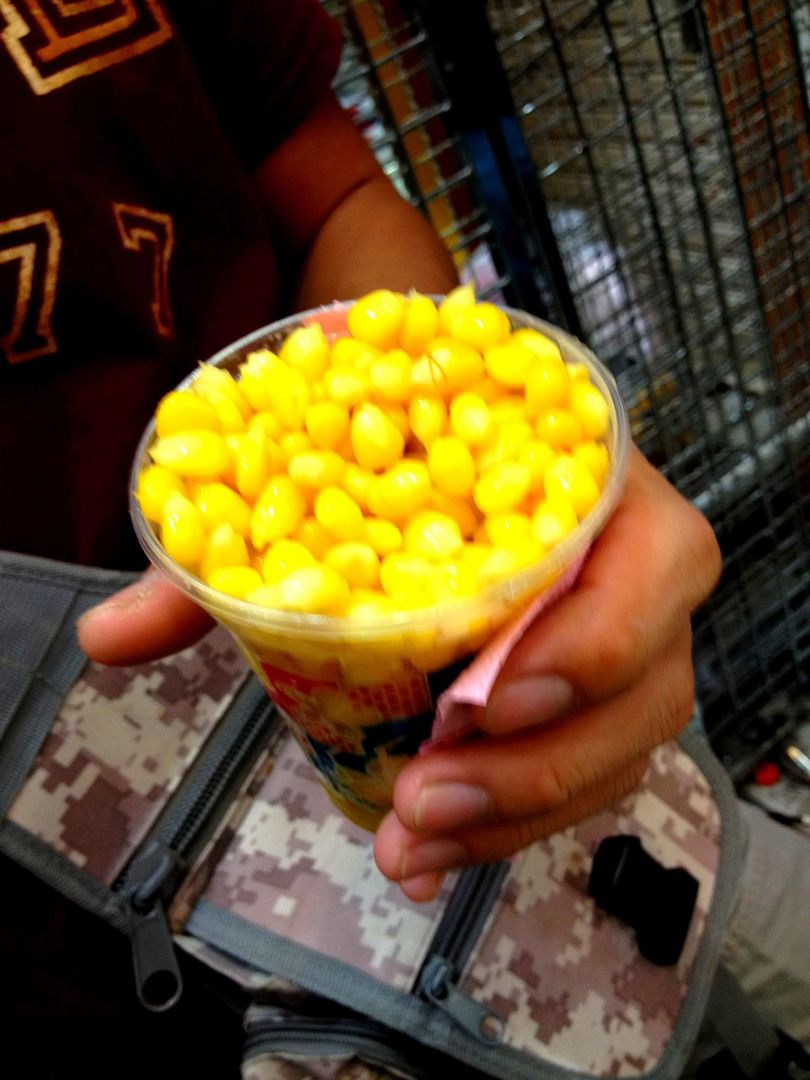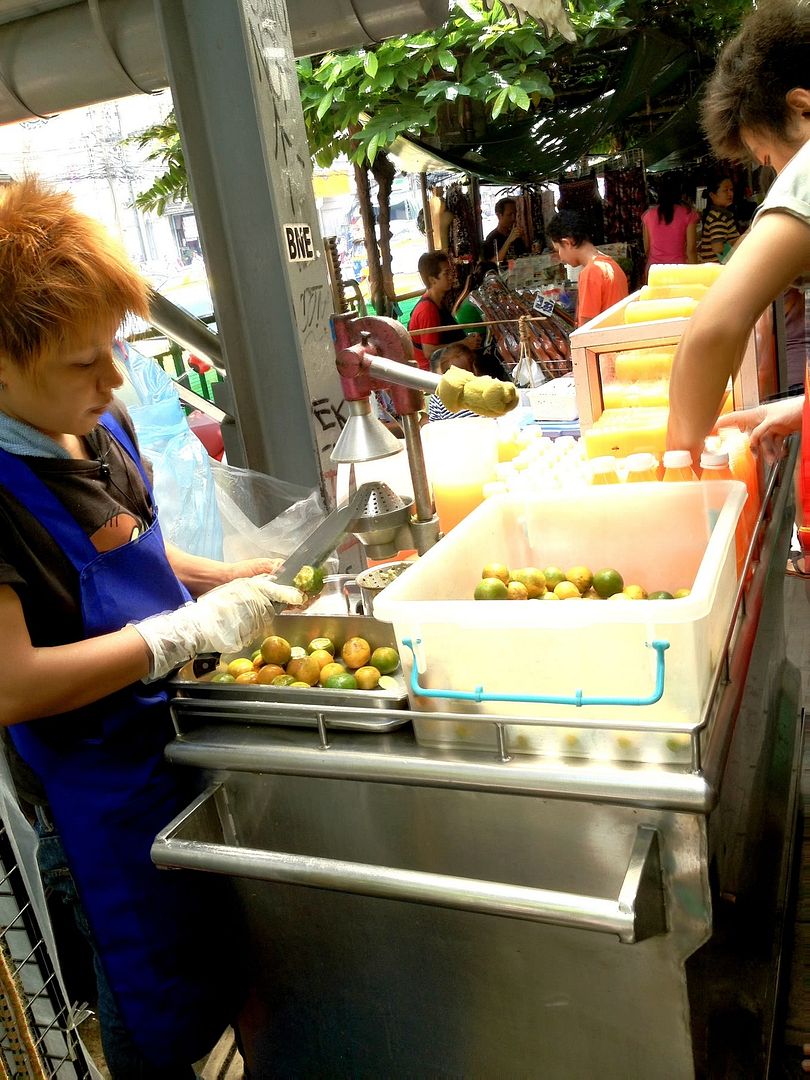 Here's TC basic tee from Plat mall that he got in two colours teehee.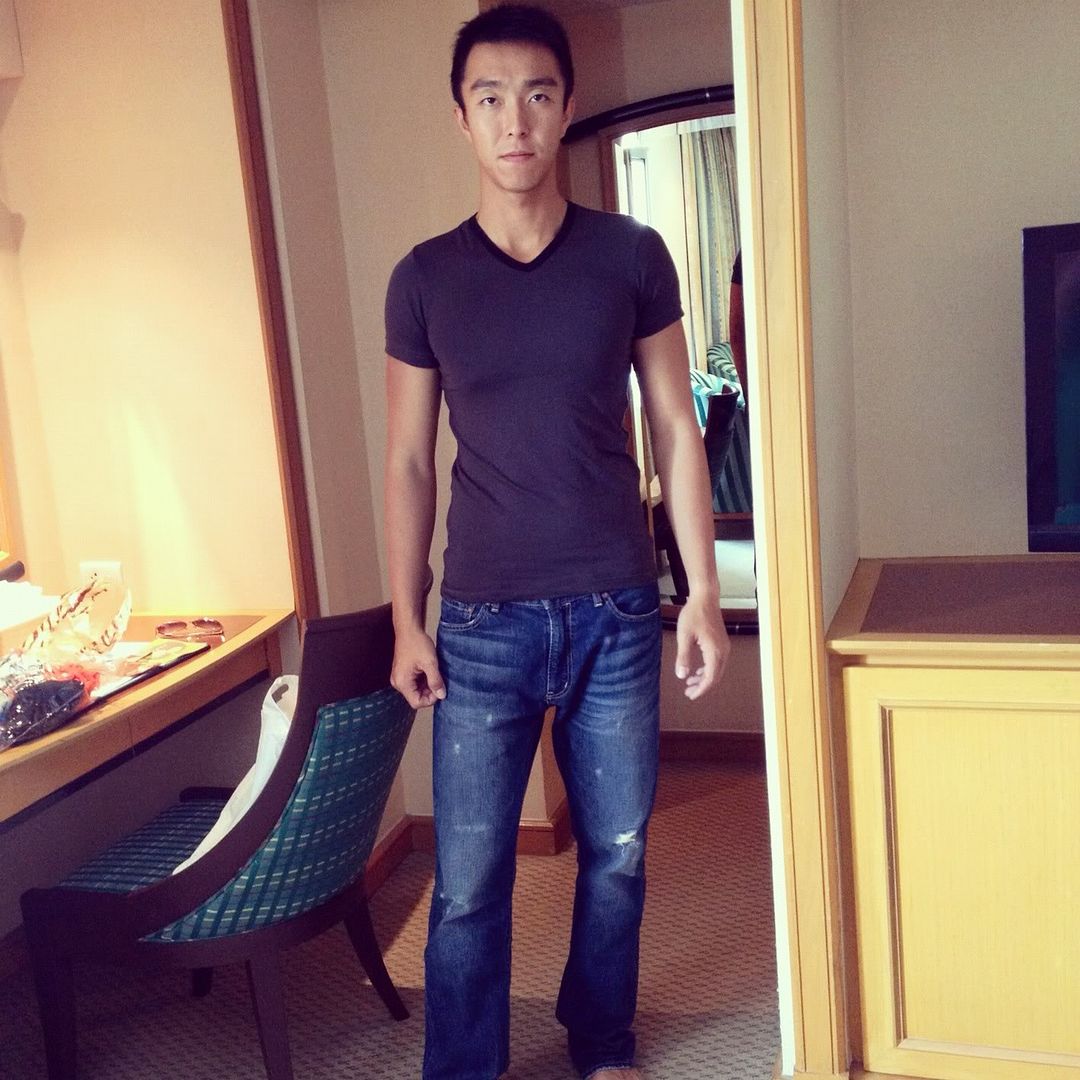 Here's my new cobalt blazer (Y)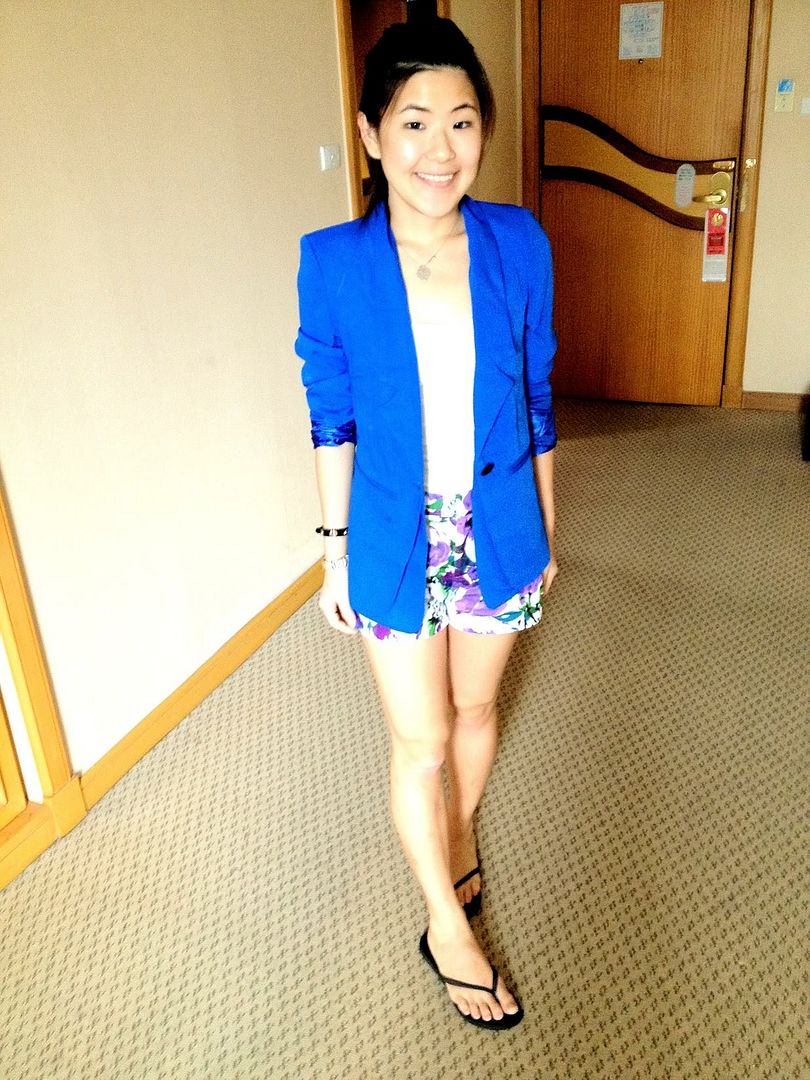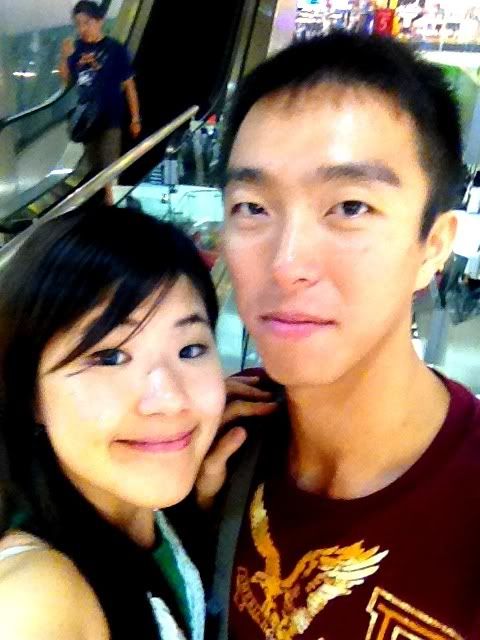 Healthland was in my itinerary but because of heavy traffic issues that require two hours to reach, we decided to change venue after recommendations. This place was not bad and related to Healthland as claimed.
It costs us

1000 baht (SGD$40) for a full Thai body massage with balm for two hours. Back, torso, shoulders, head, legs, feet, hands all included, so it was really good for us since our muscles were kinda tight from the exercising.

Shiok max can.
I actually took the namecard before leaving since I find it good so I can type it in my blog.
104/10-13 Rangnam Road
Rajtavee Phayathai
Bangkok 10400 Thailand
www.rangnamspa.com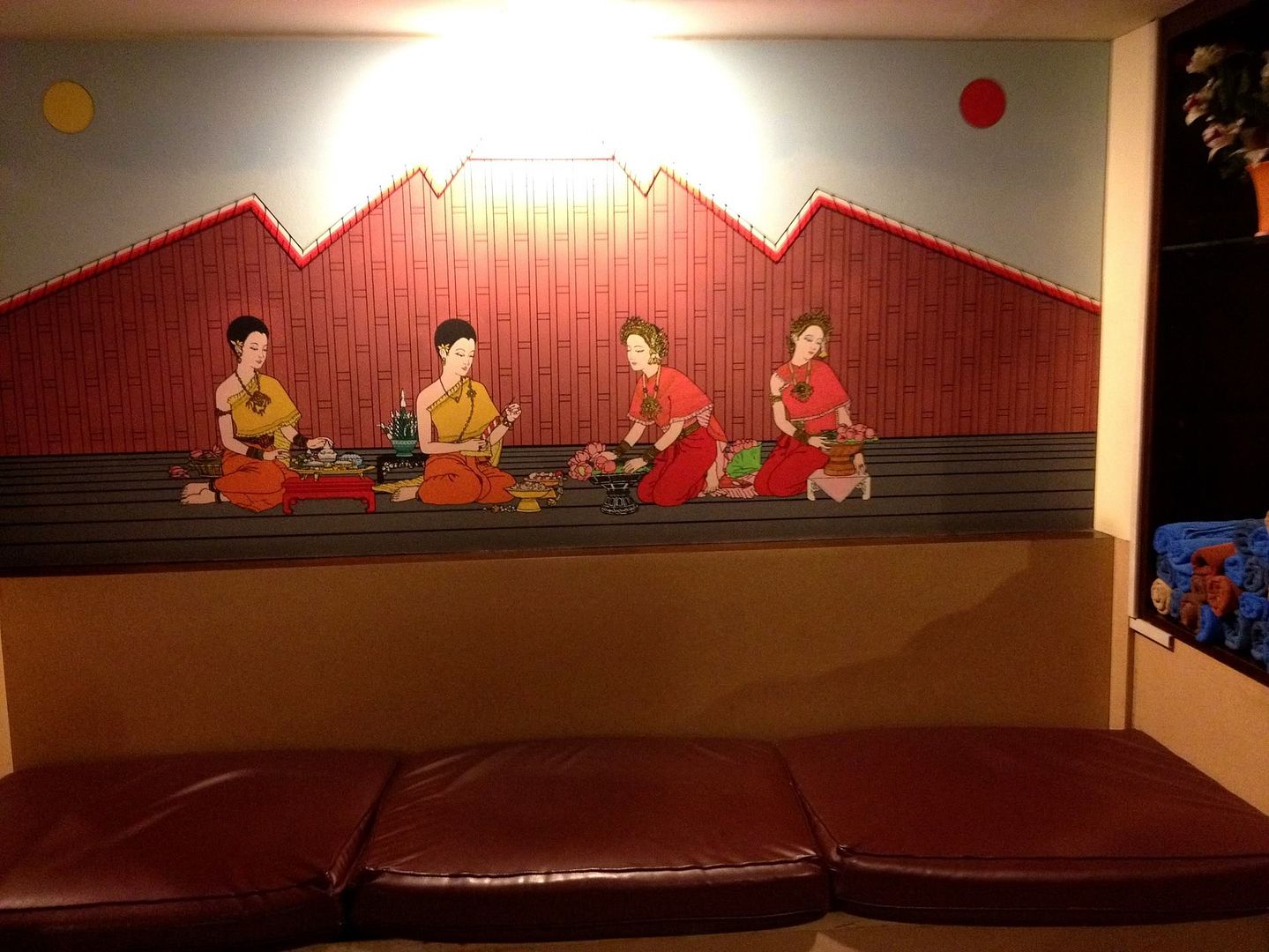 Not good for those who come for sex because they made it so clear..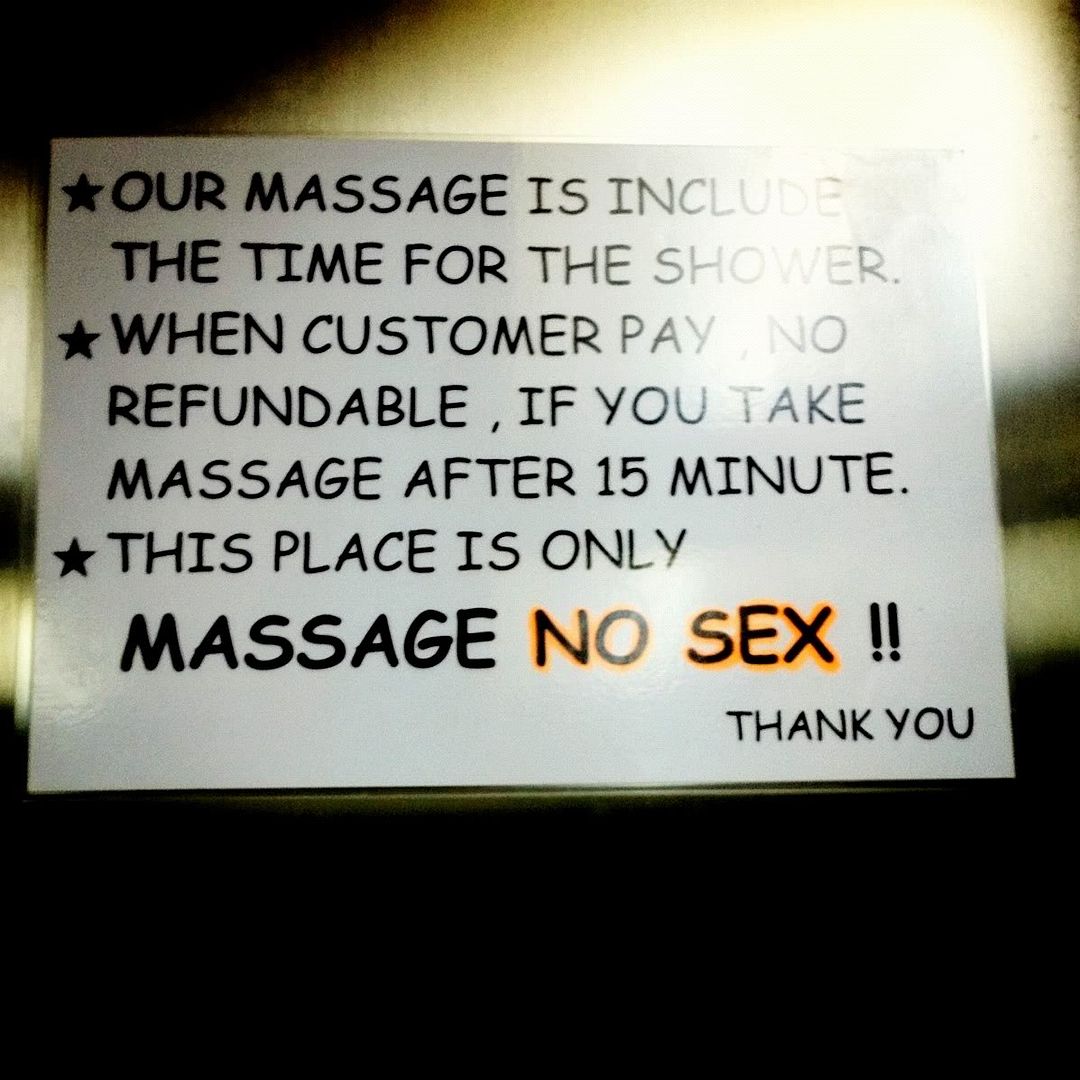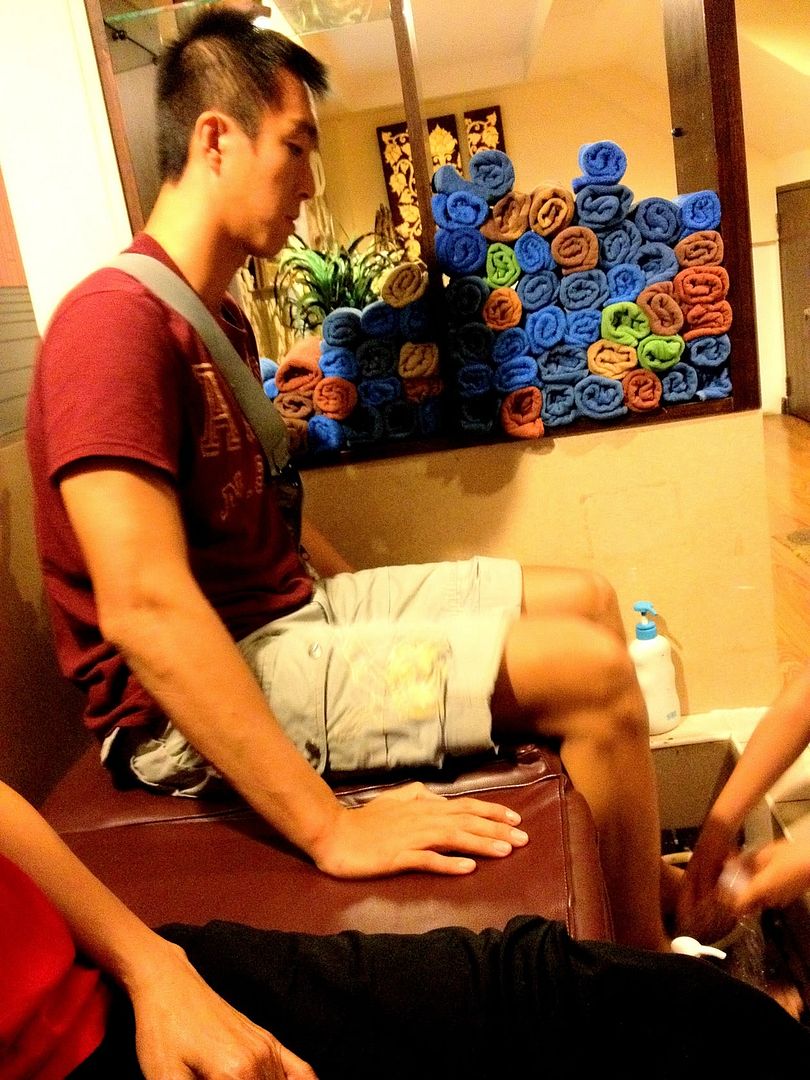 We came with aching shoulders and left with happy feet, walked back to our hotel since it wasn't very far
McDonald's for supper at Indra Square, pork samurai burger cannot miss!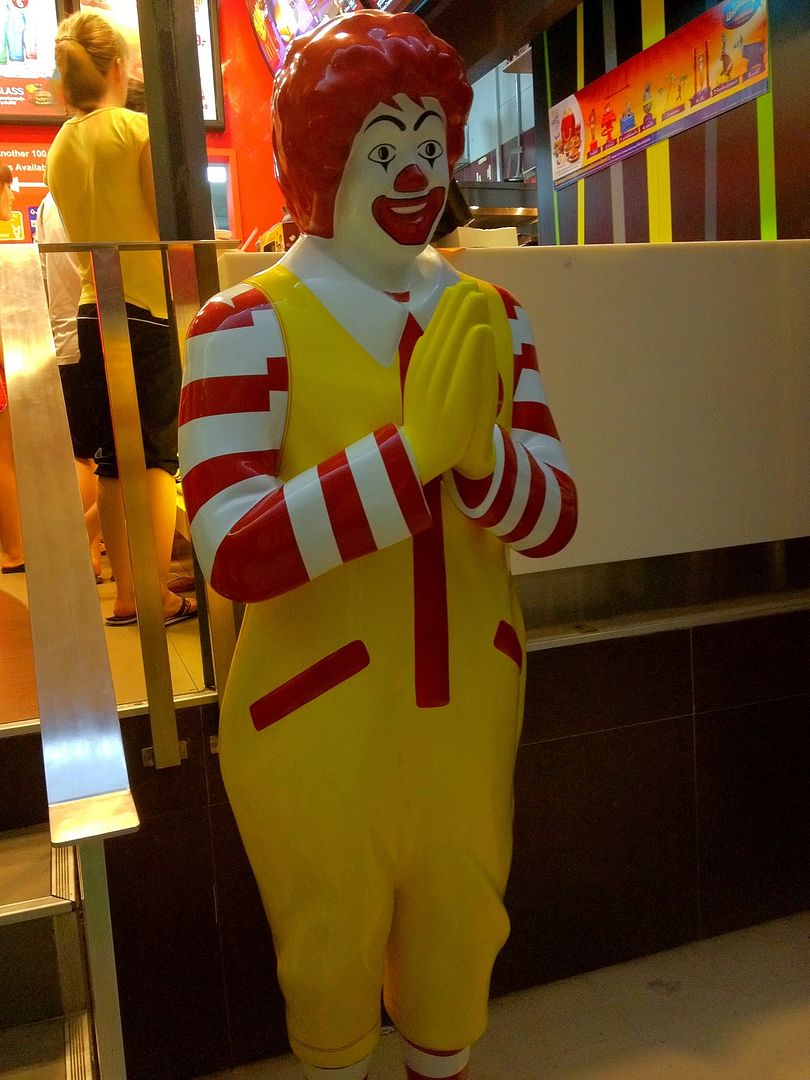 Back to the hotel, got used to the lifts so I don't really feel anything in your ears inside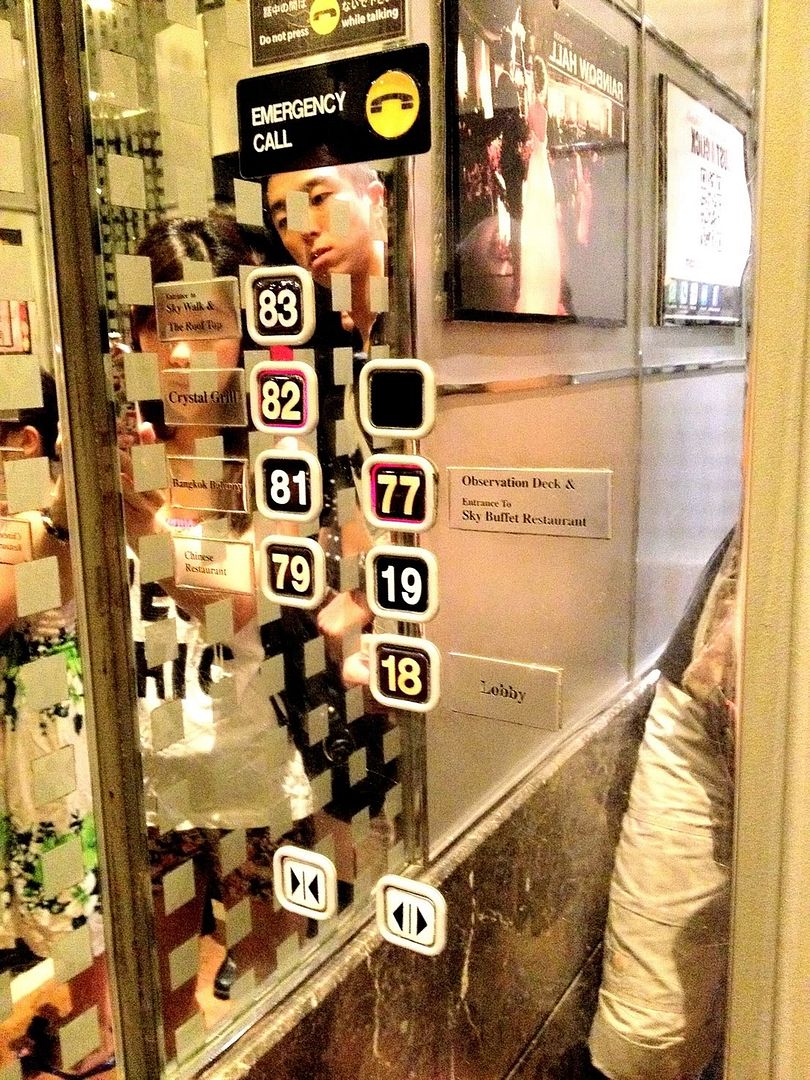 Day 2
Awesome view from the hotel room to start the day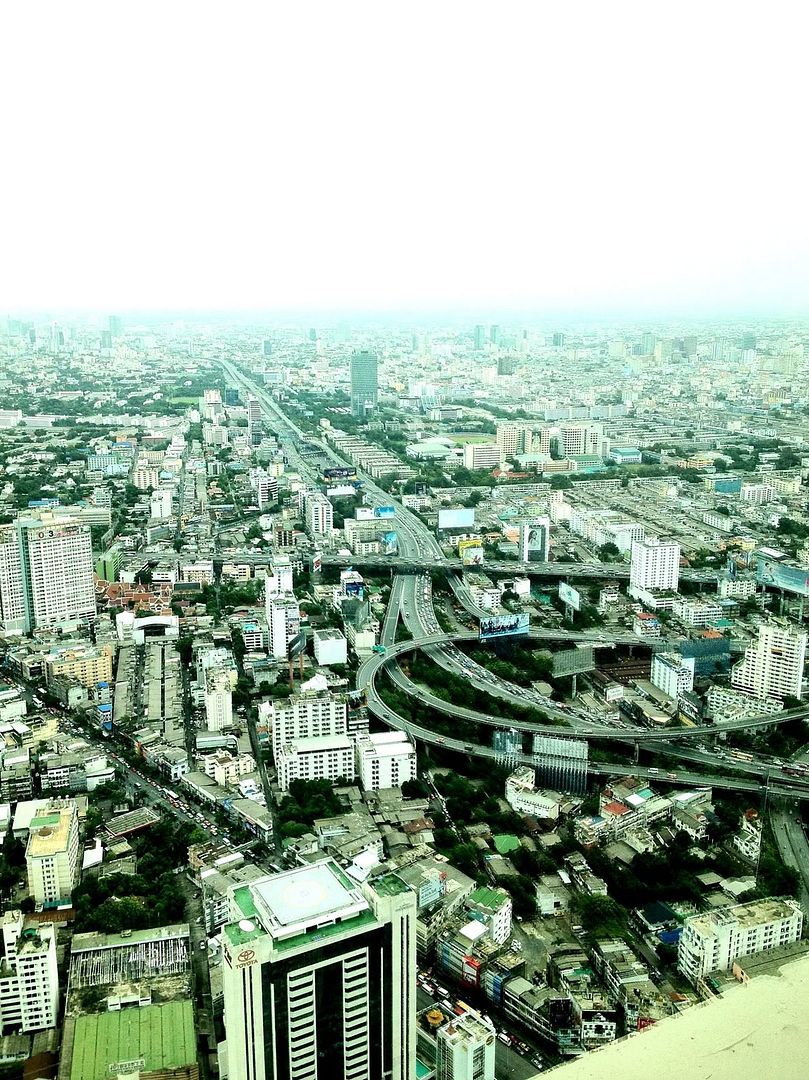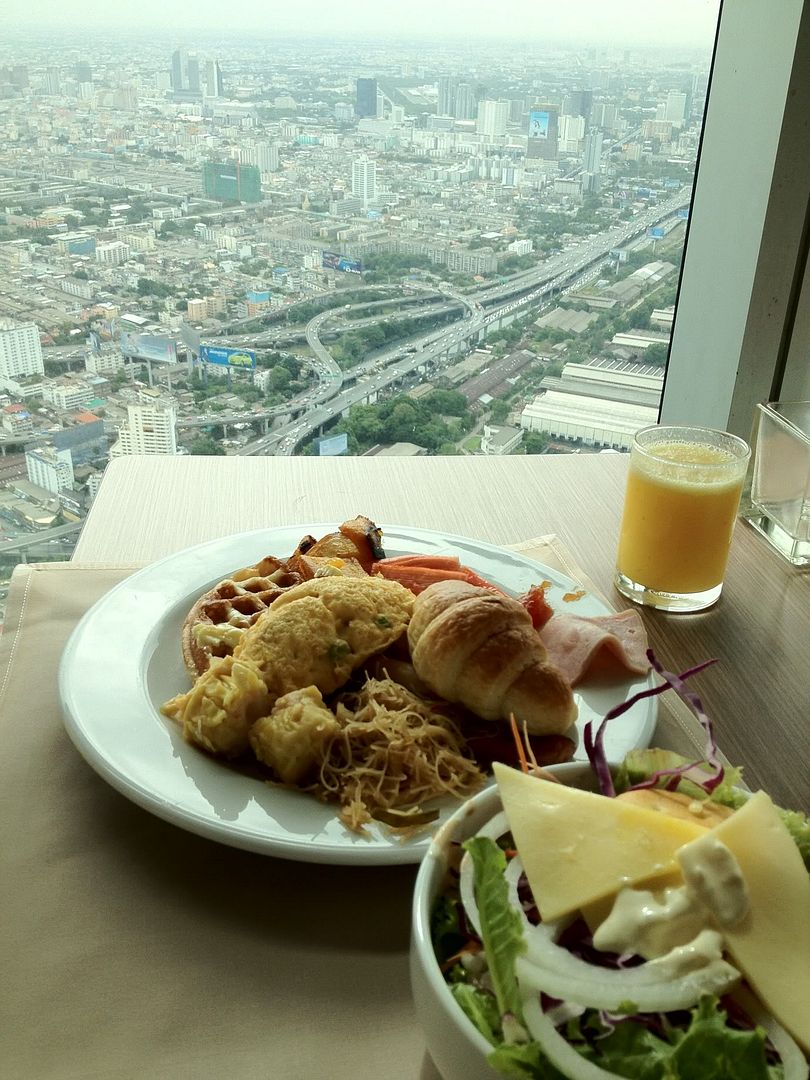 International breakfast buffet with alot of choices.. so we usually have late lunch or skip it totally. They have sushi, western, indian food beside the usual western breakie so it was alot of pigging out in the morn :)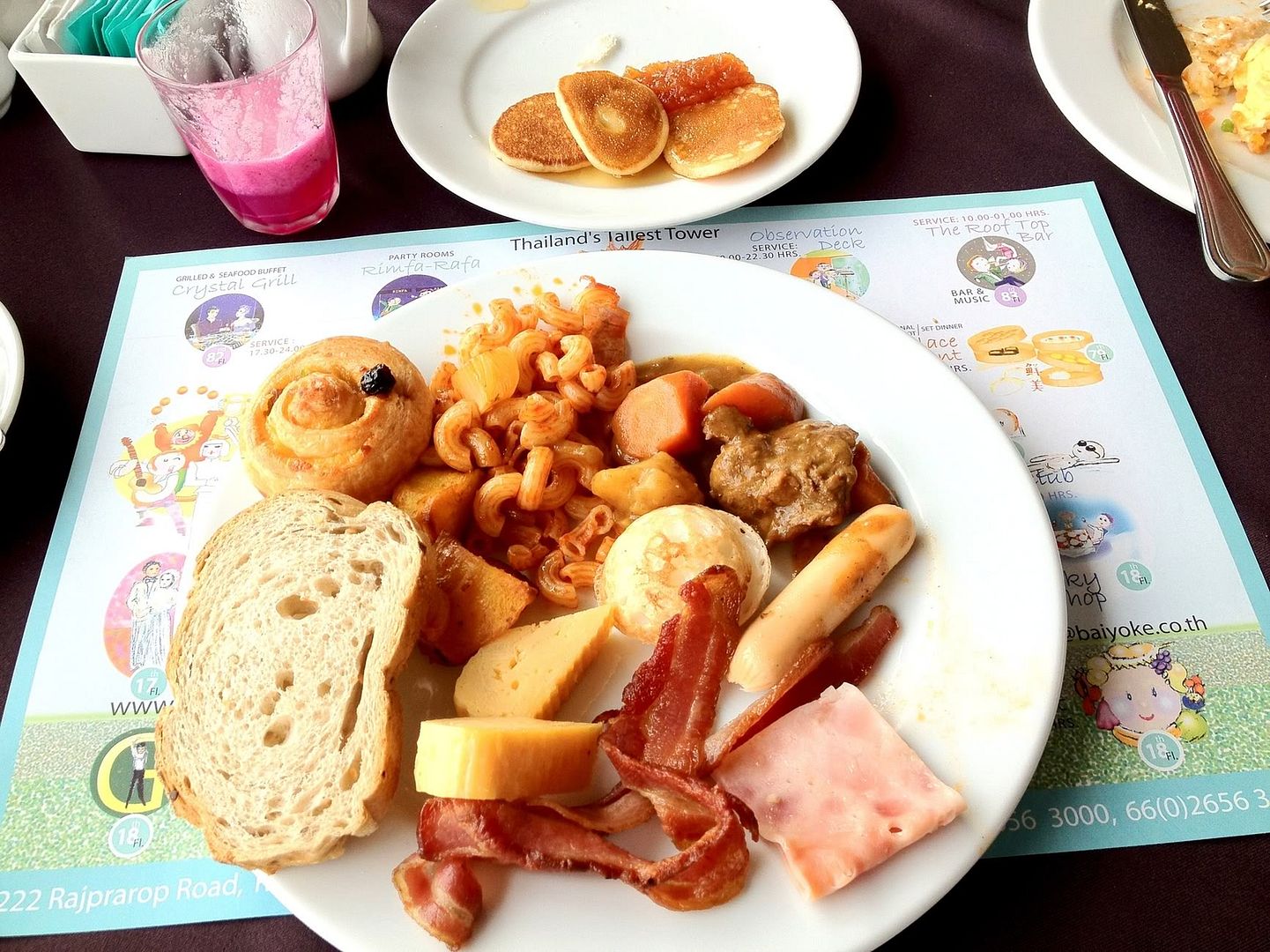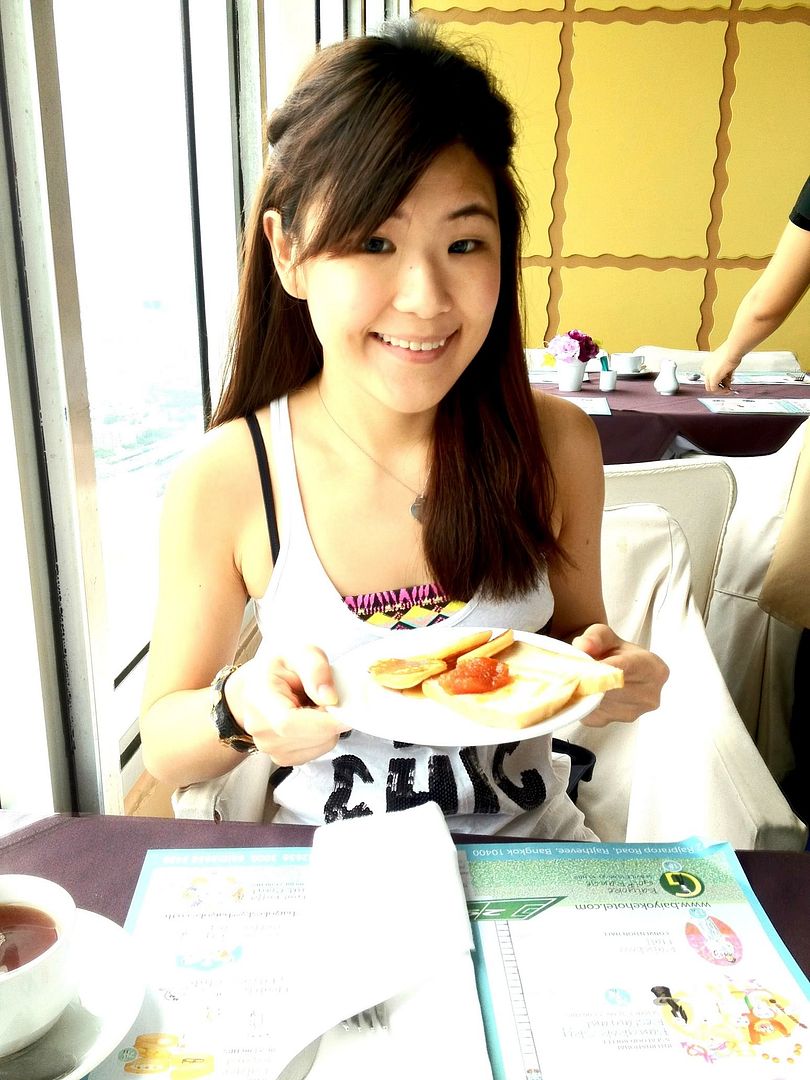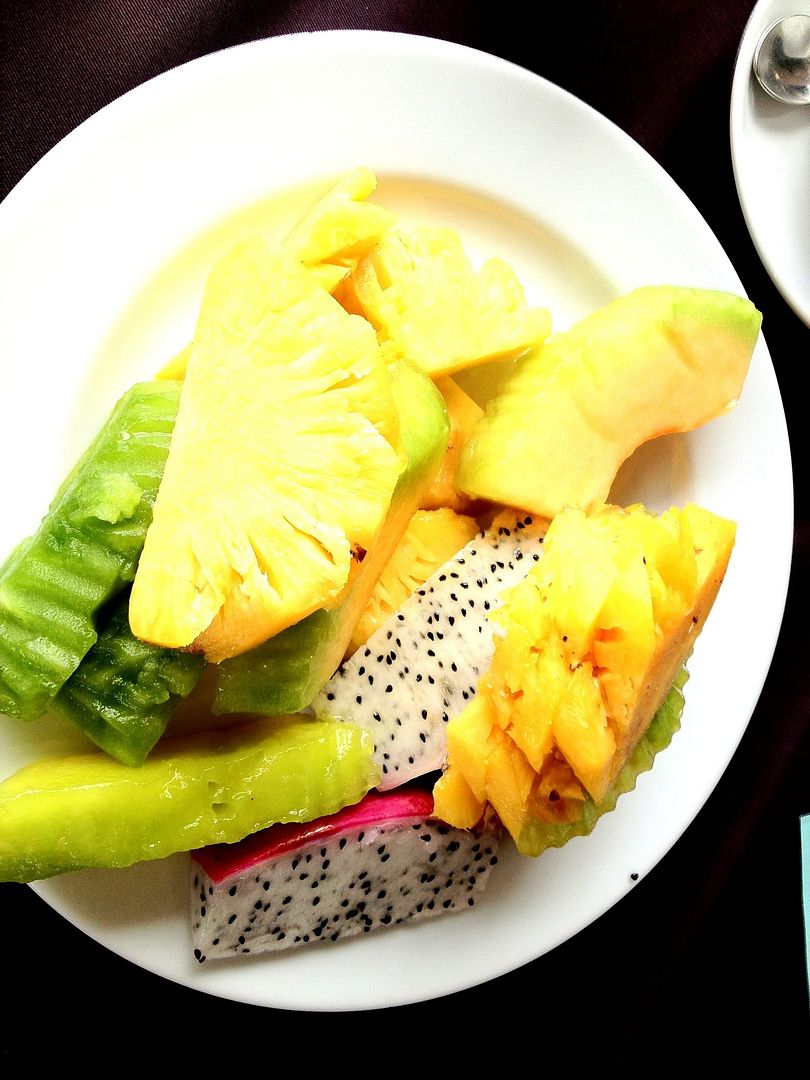 My OFTD for the day - pull & bear shorts & a super old vest from ASOS that says C'est Chic!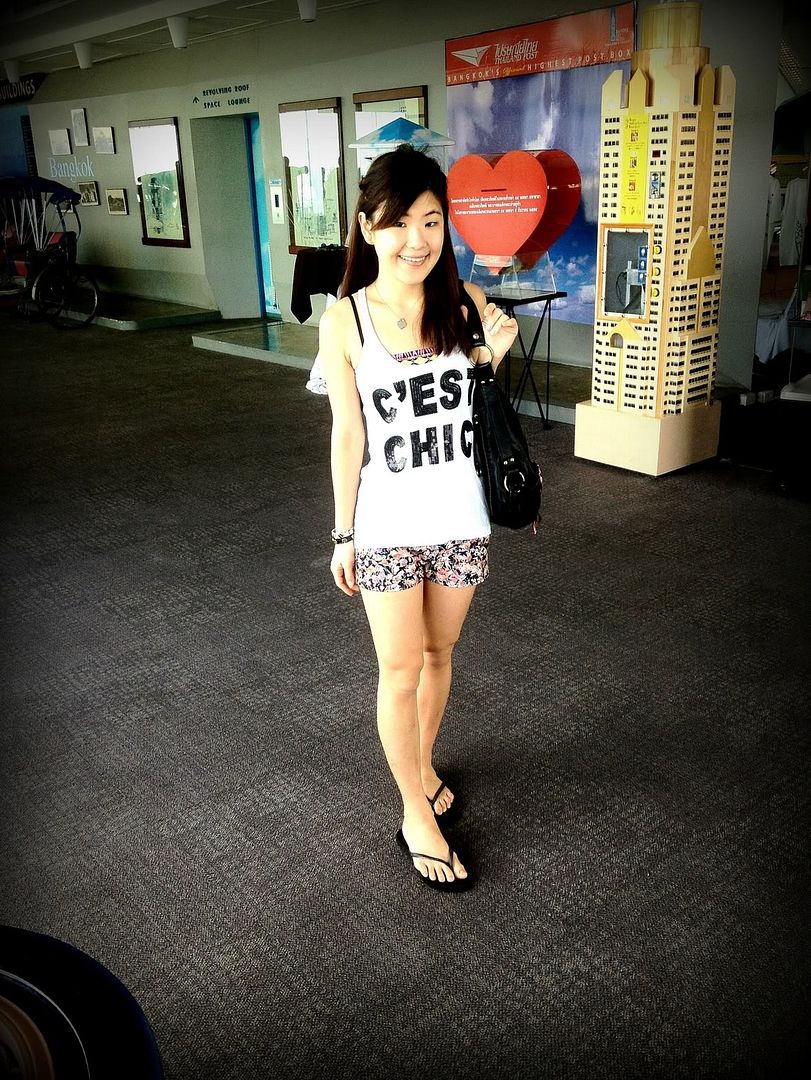 New look aztec tube, Pull & Bear shorts, ASOS vest, ASOS bag, CC Skye bracelets
Started taking our touristy photos!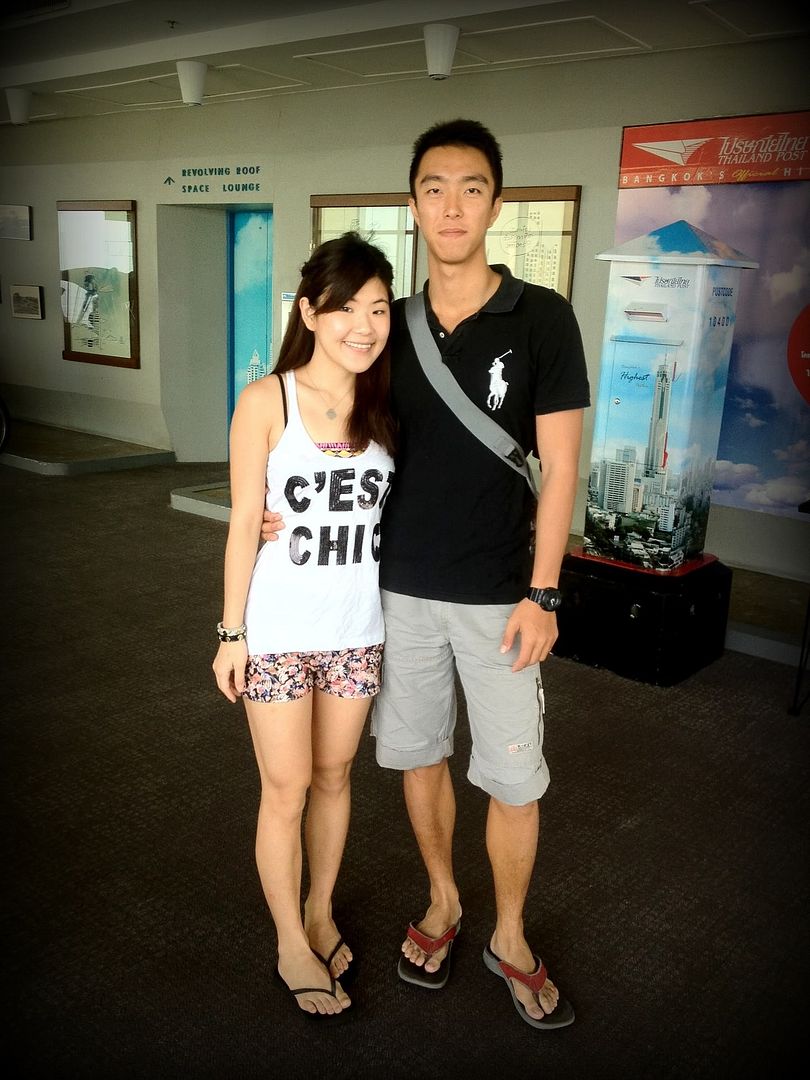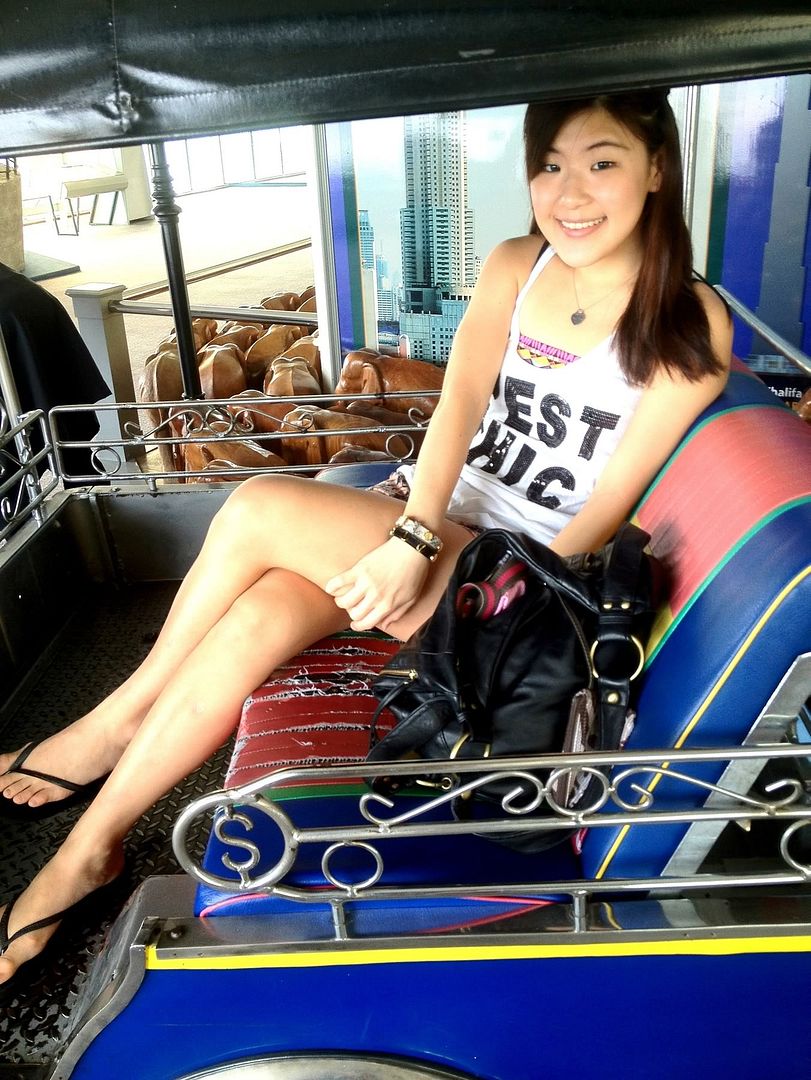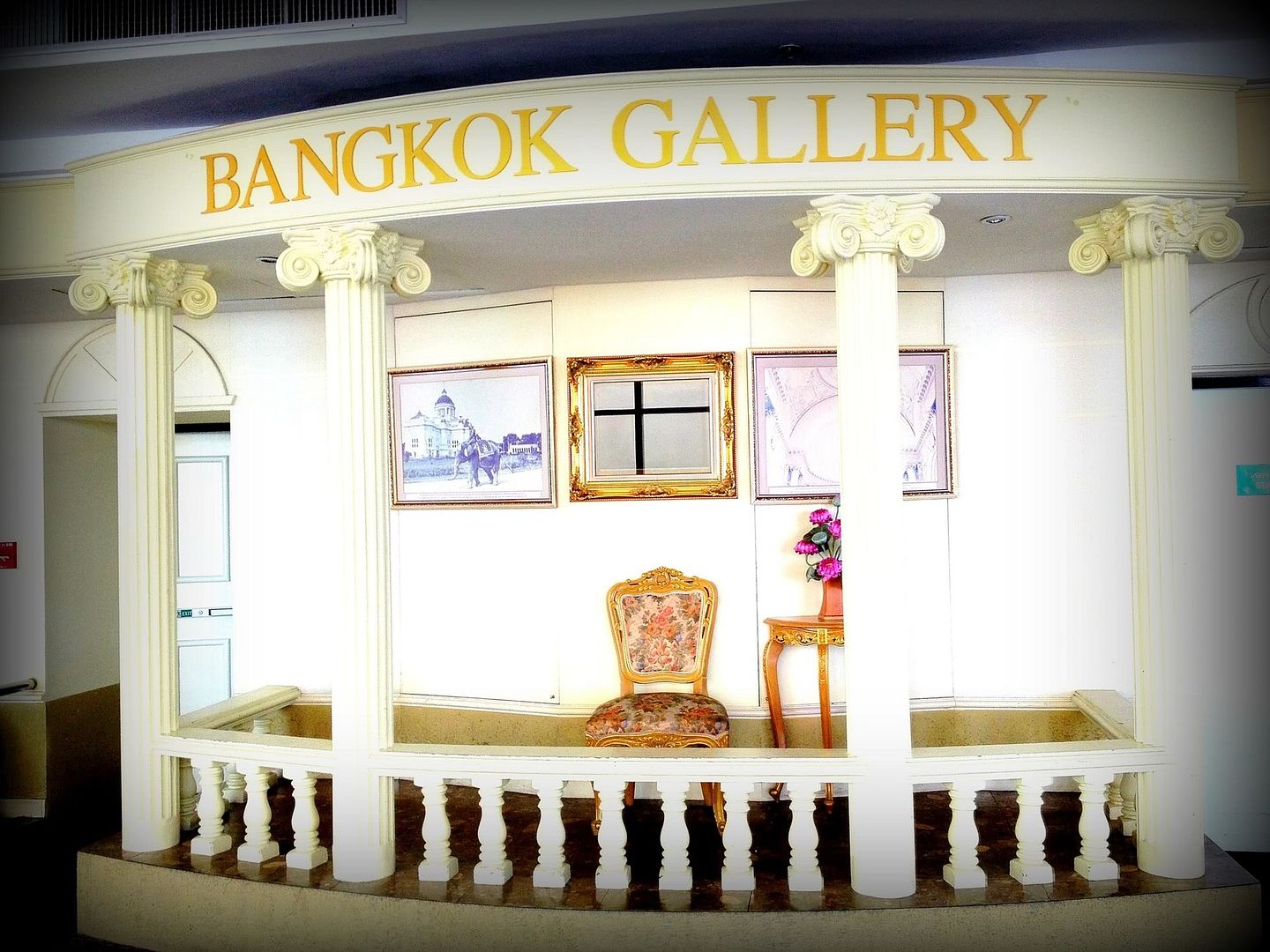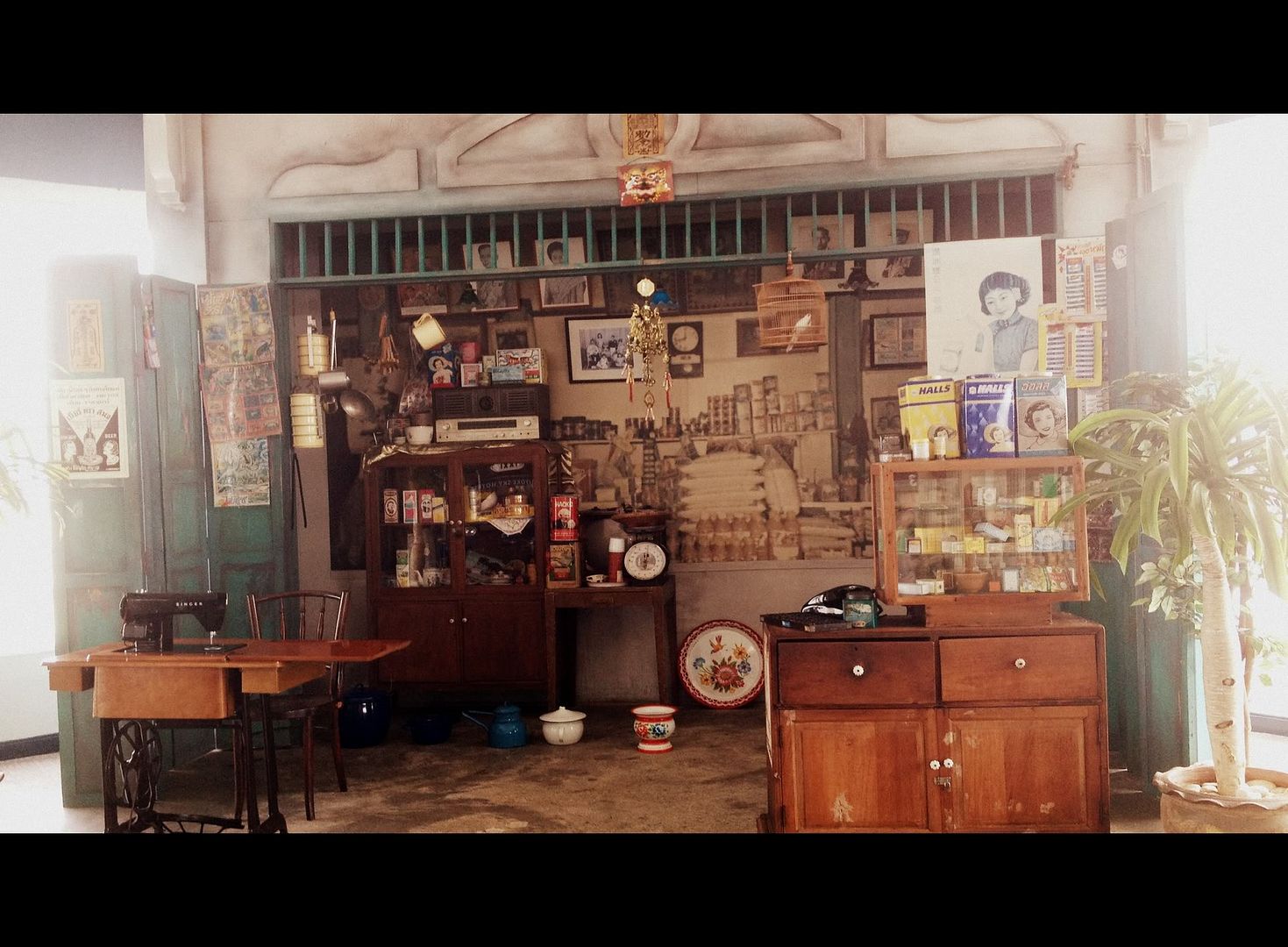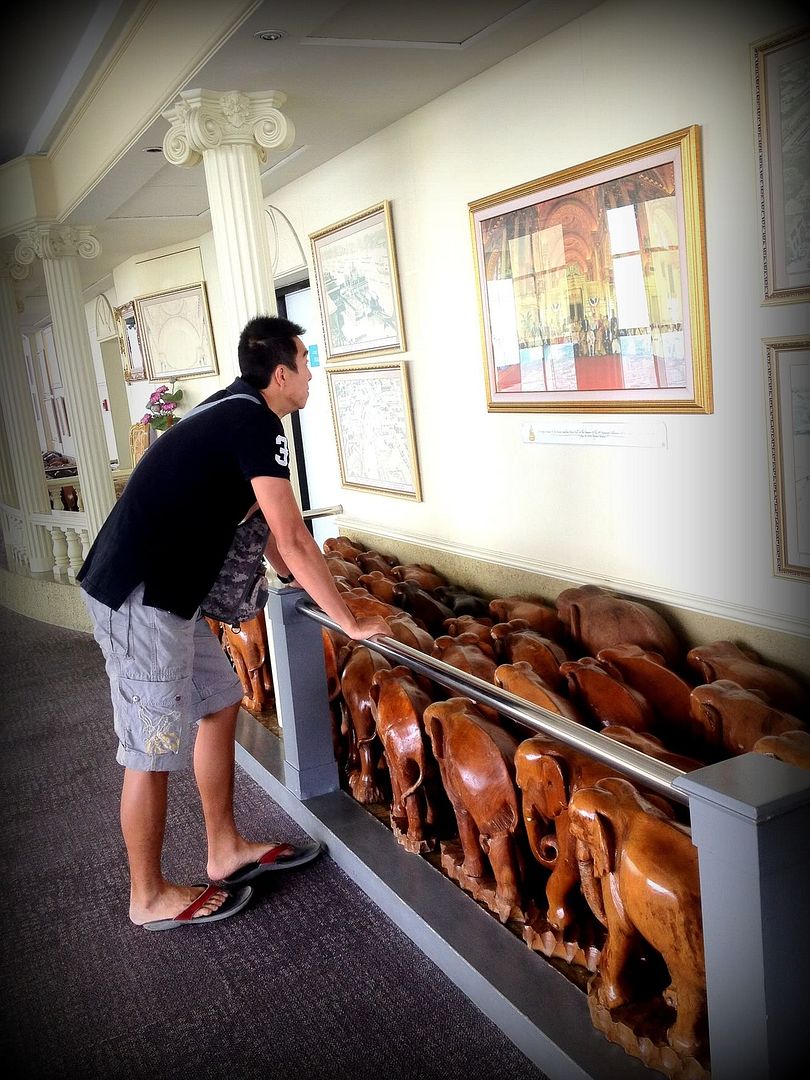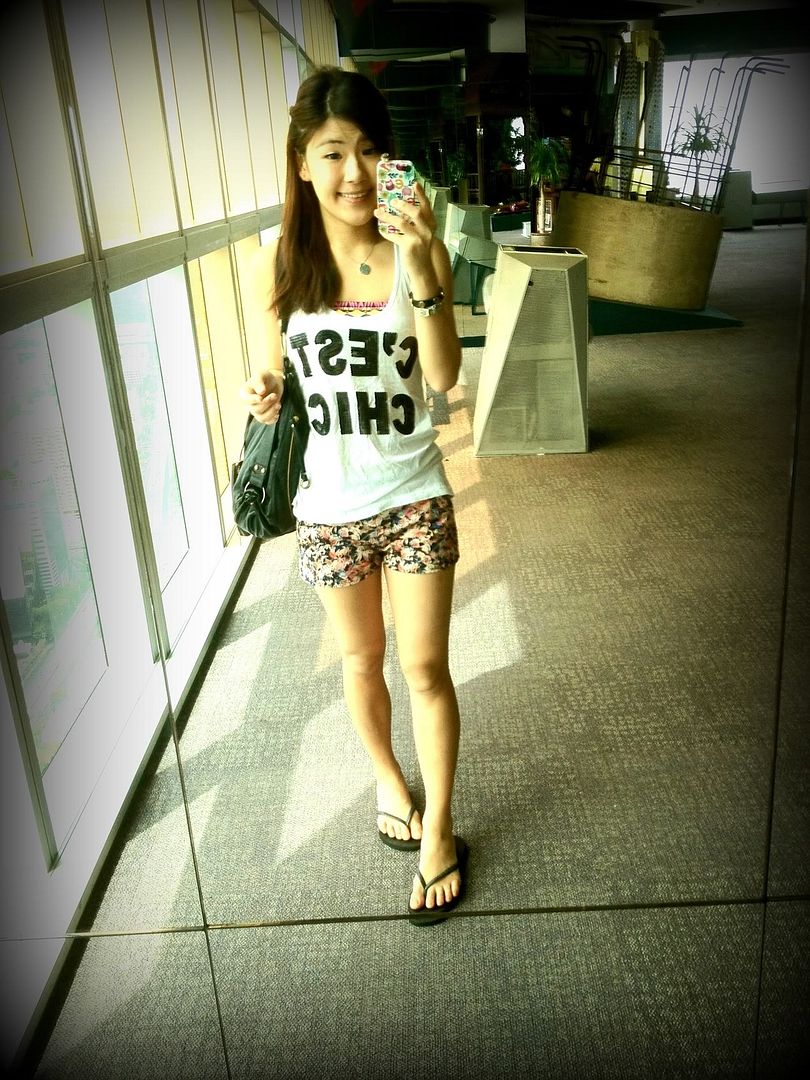 playing with their antique phones #poseralert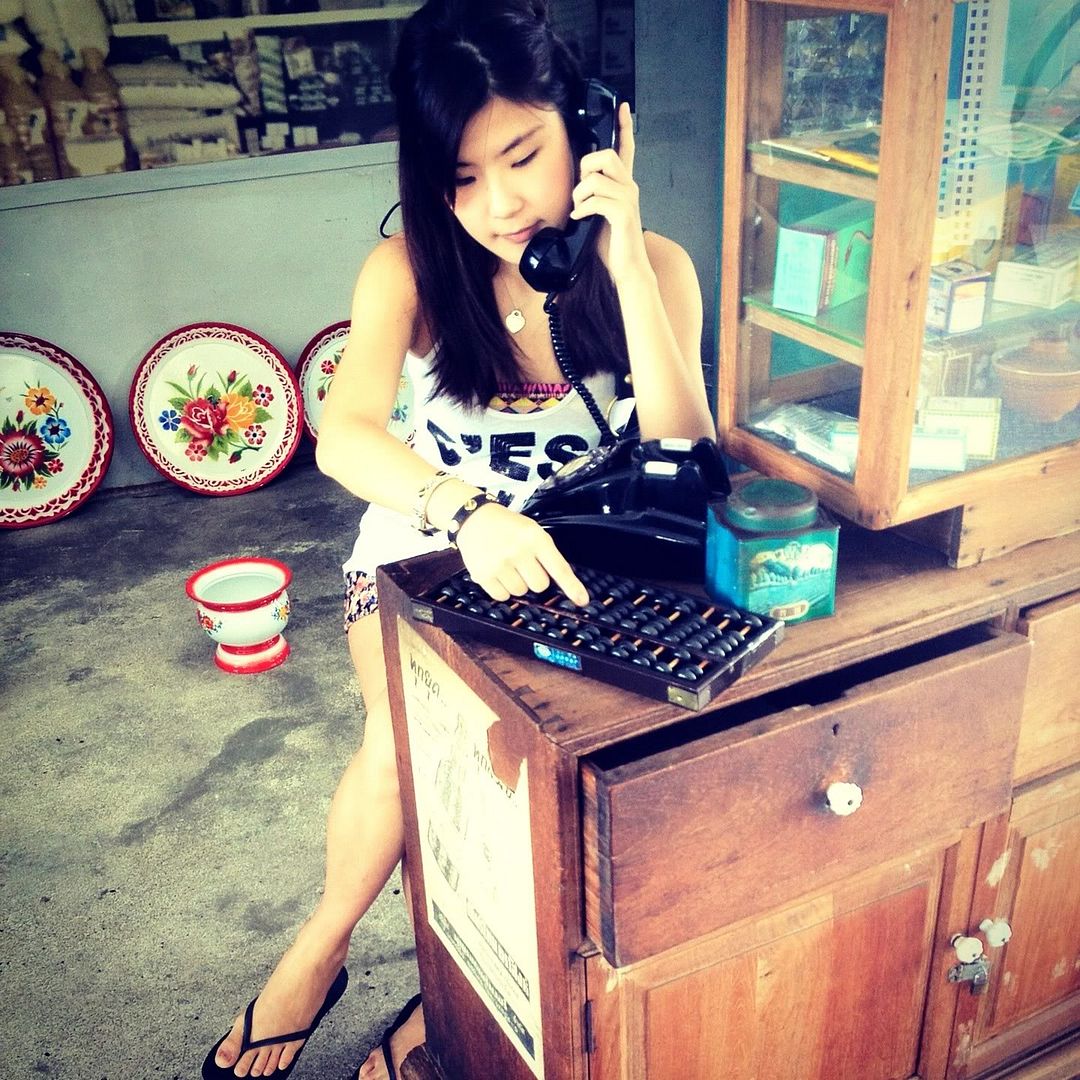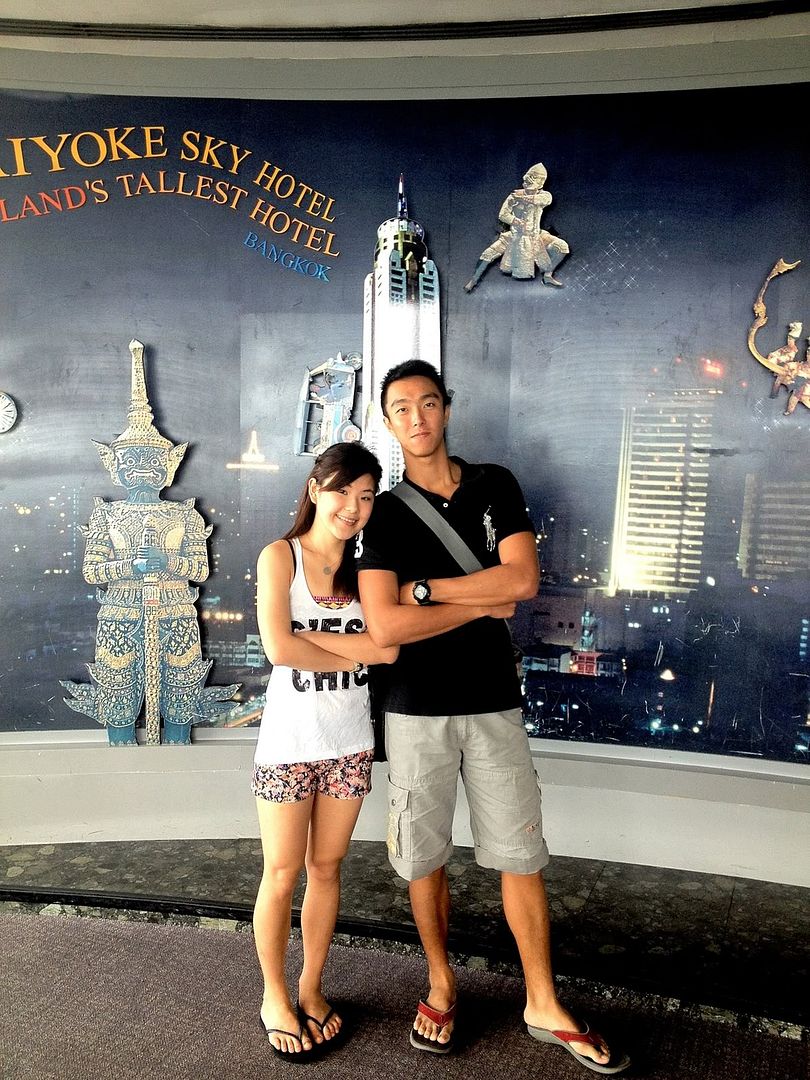 Cabbed to MBK, his fav place for polos & berms!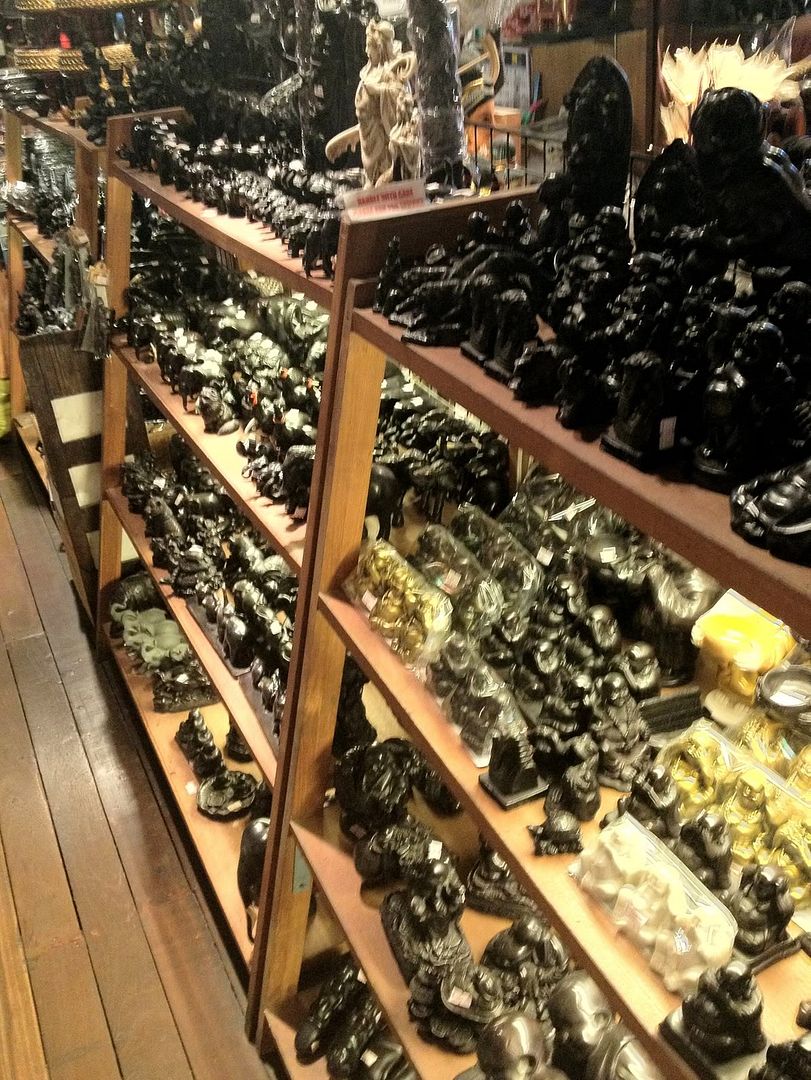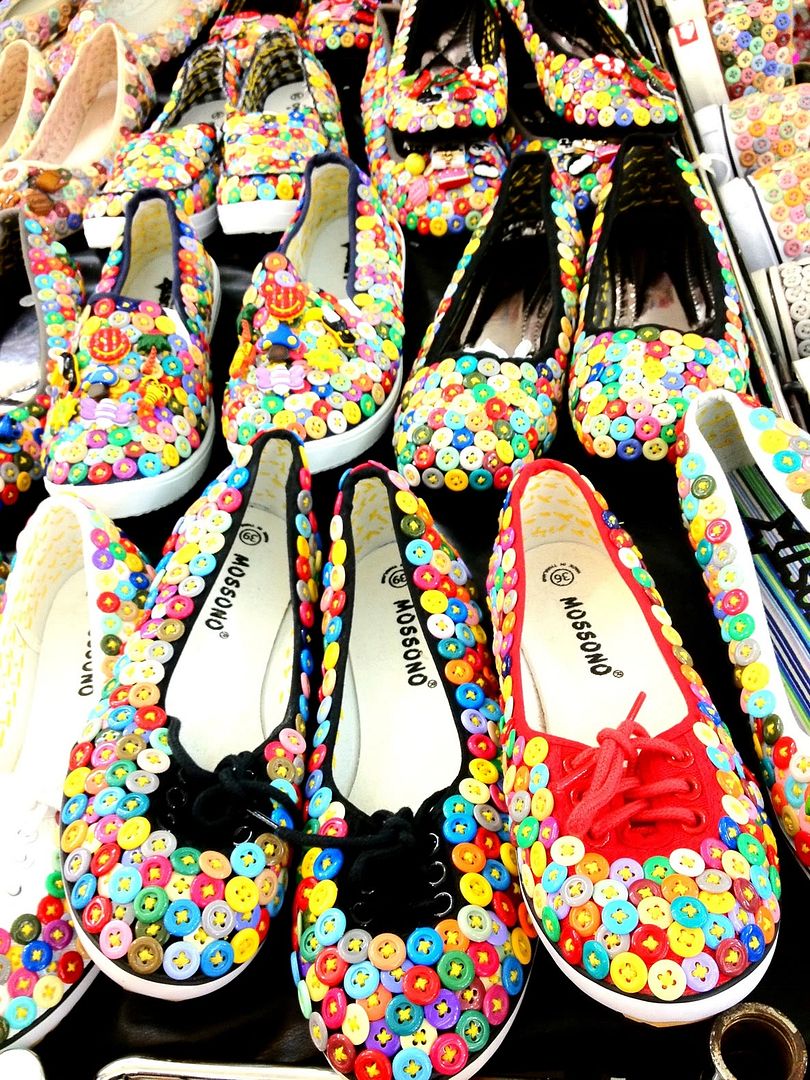 Headed to Centralworld area after that :)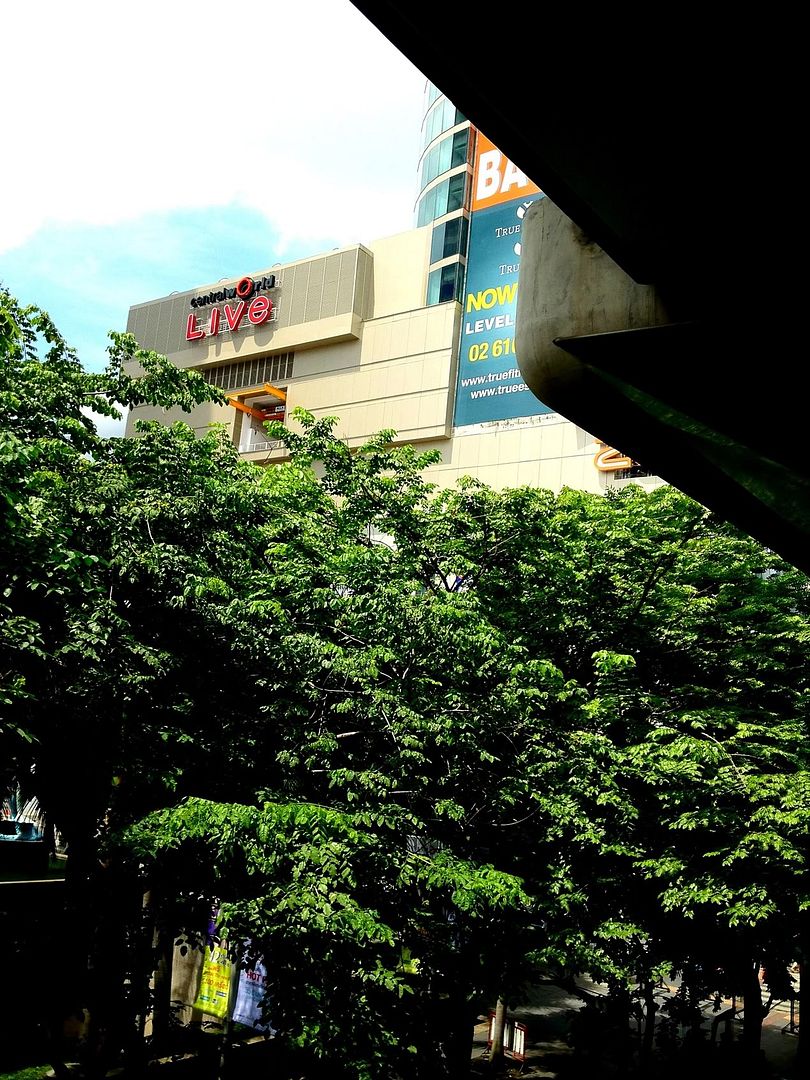 Check out the pretty Cath Kidston outlet!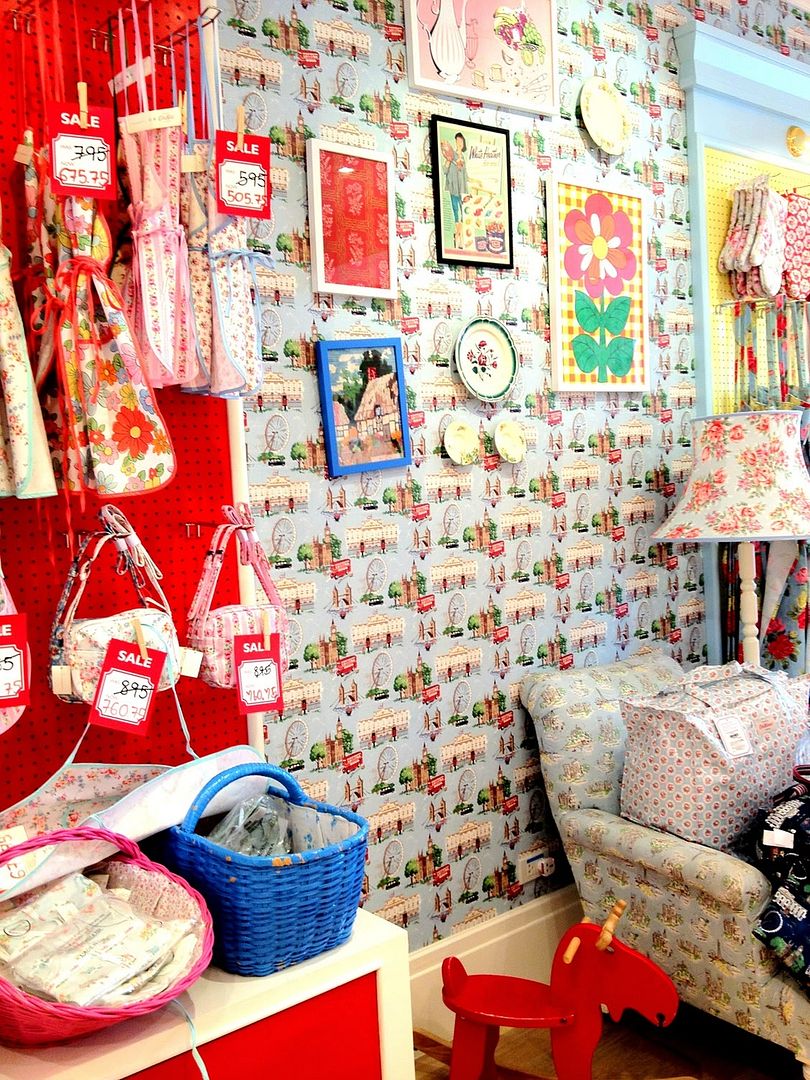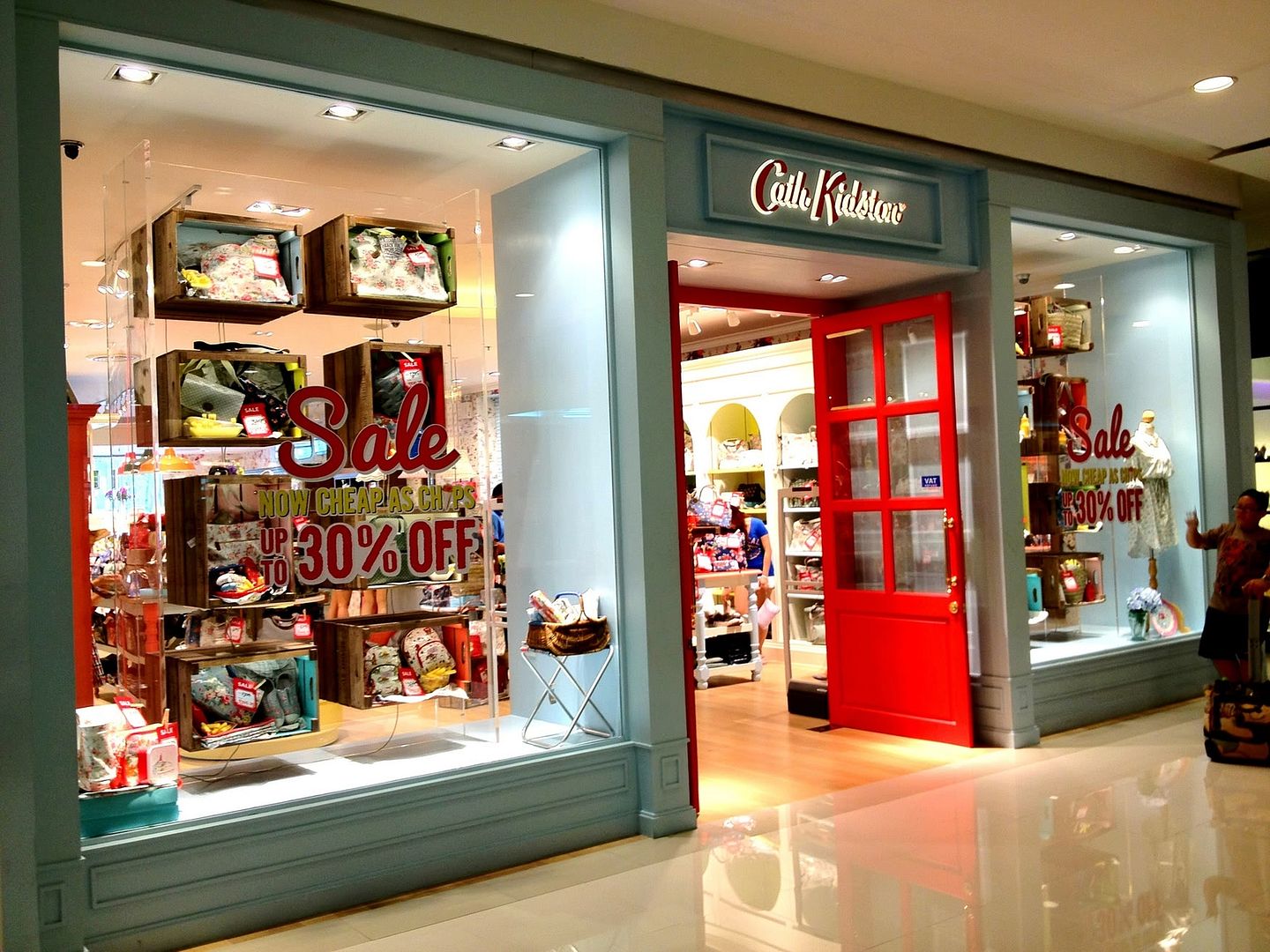 Aunty Annie for their cheap pretzels :)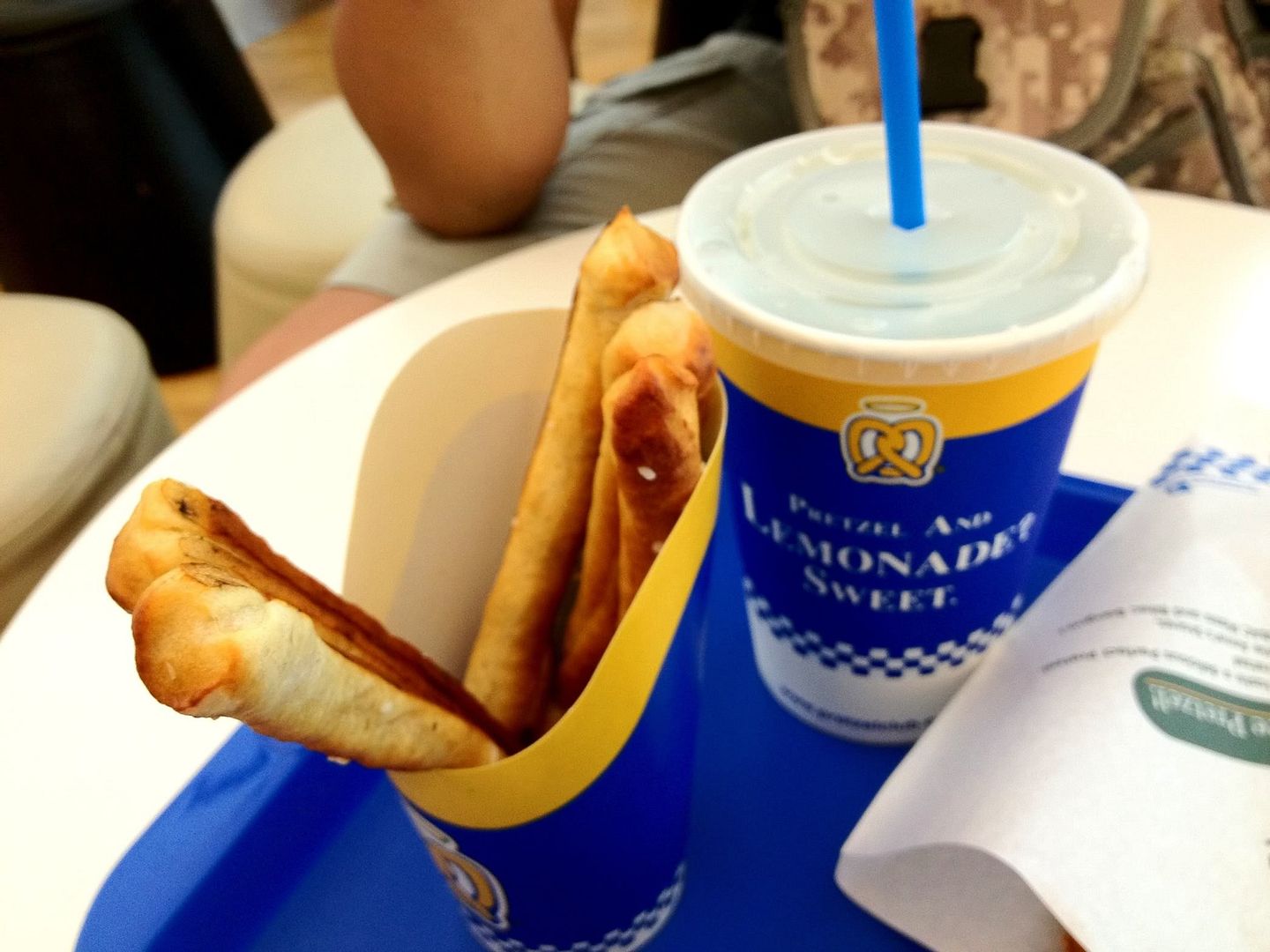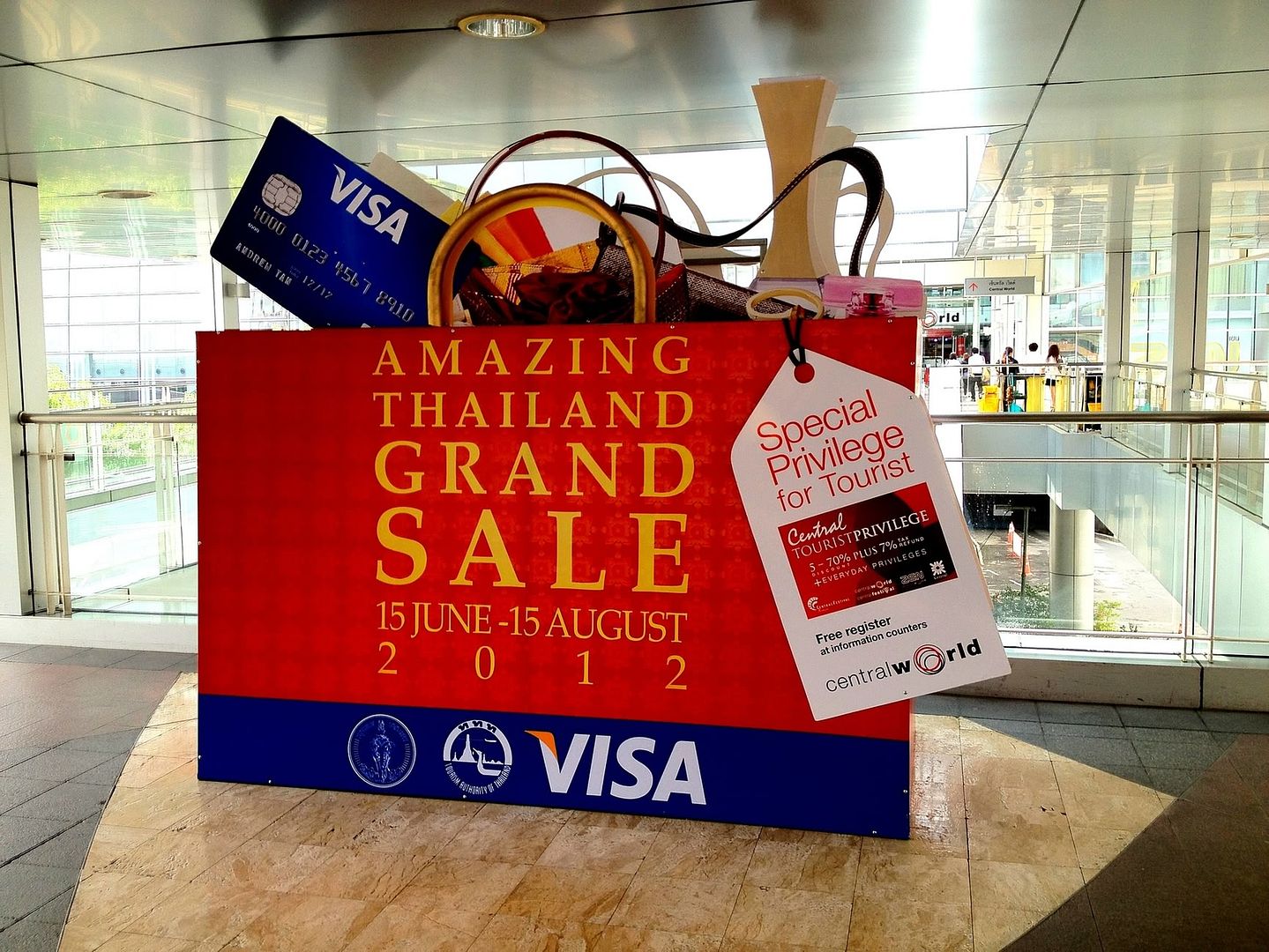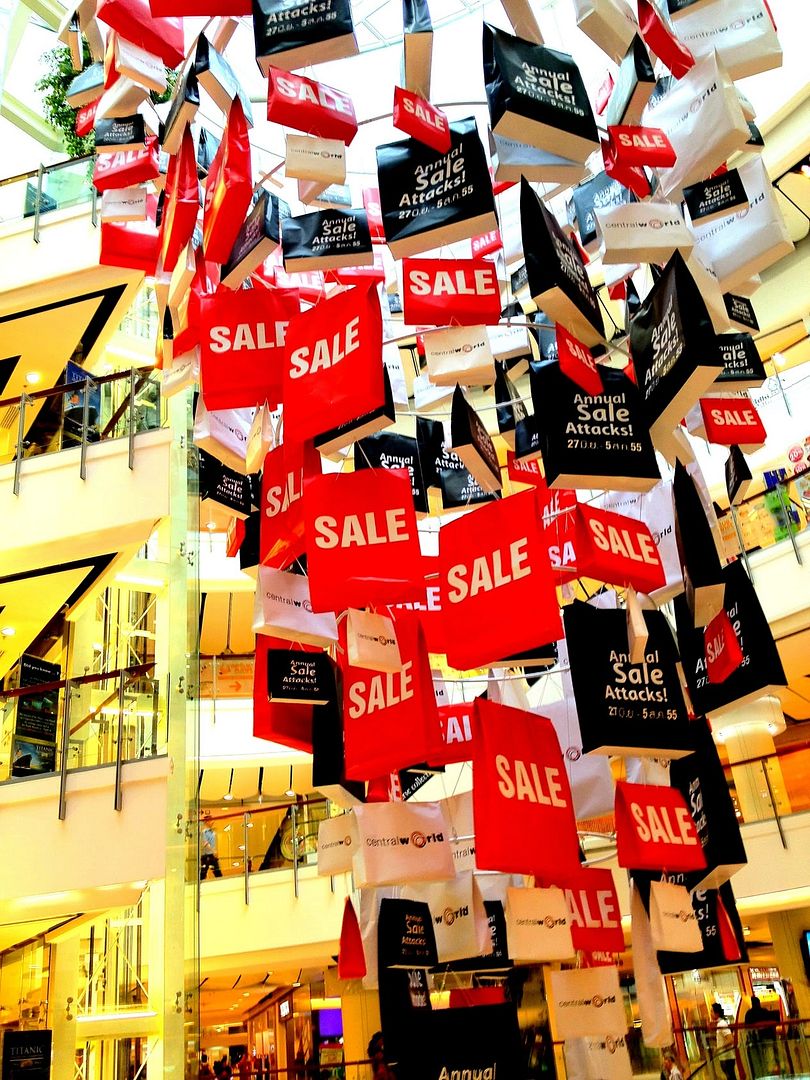 Not a liverpool fan but still...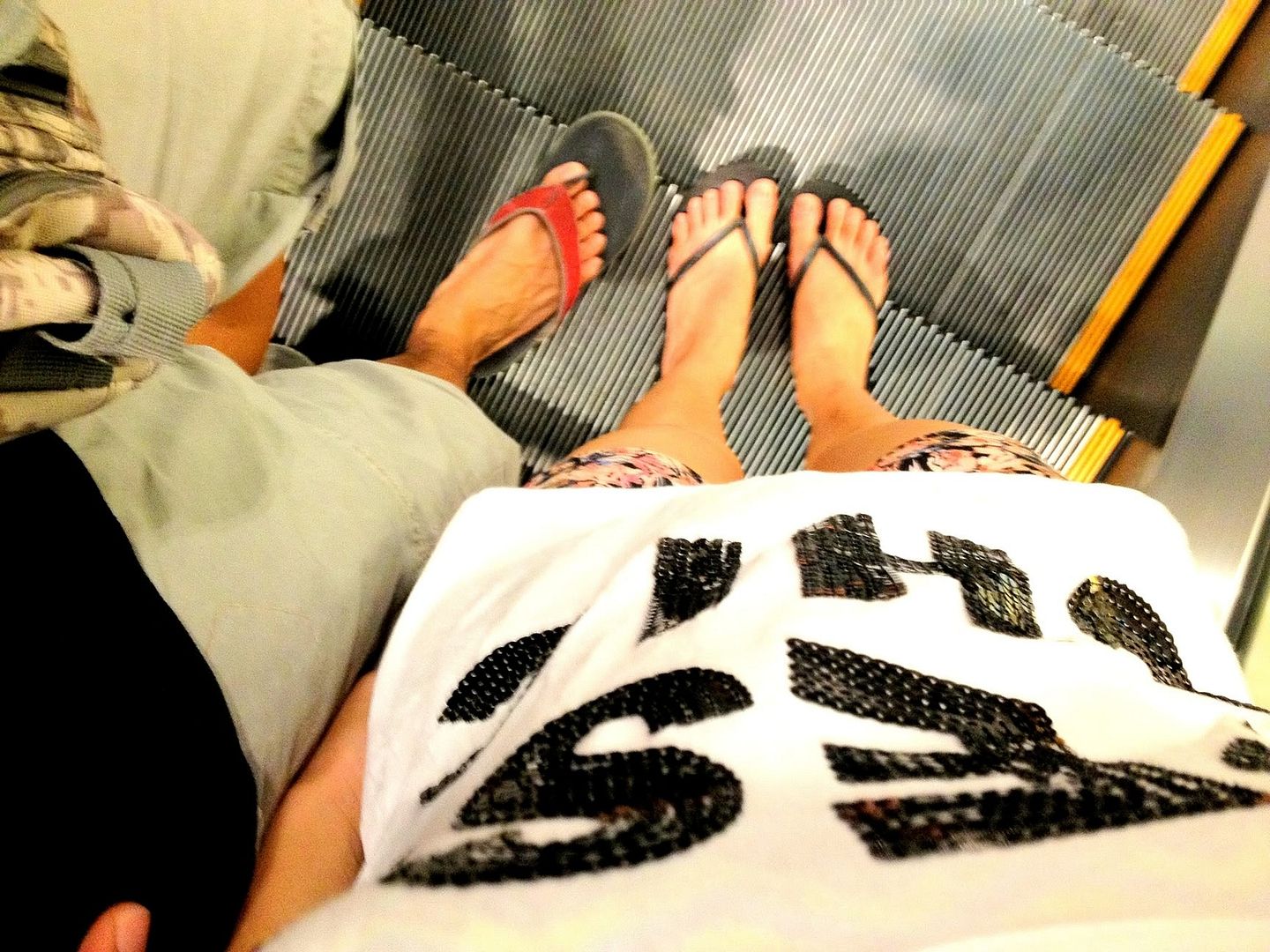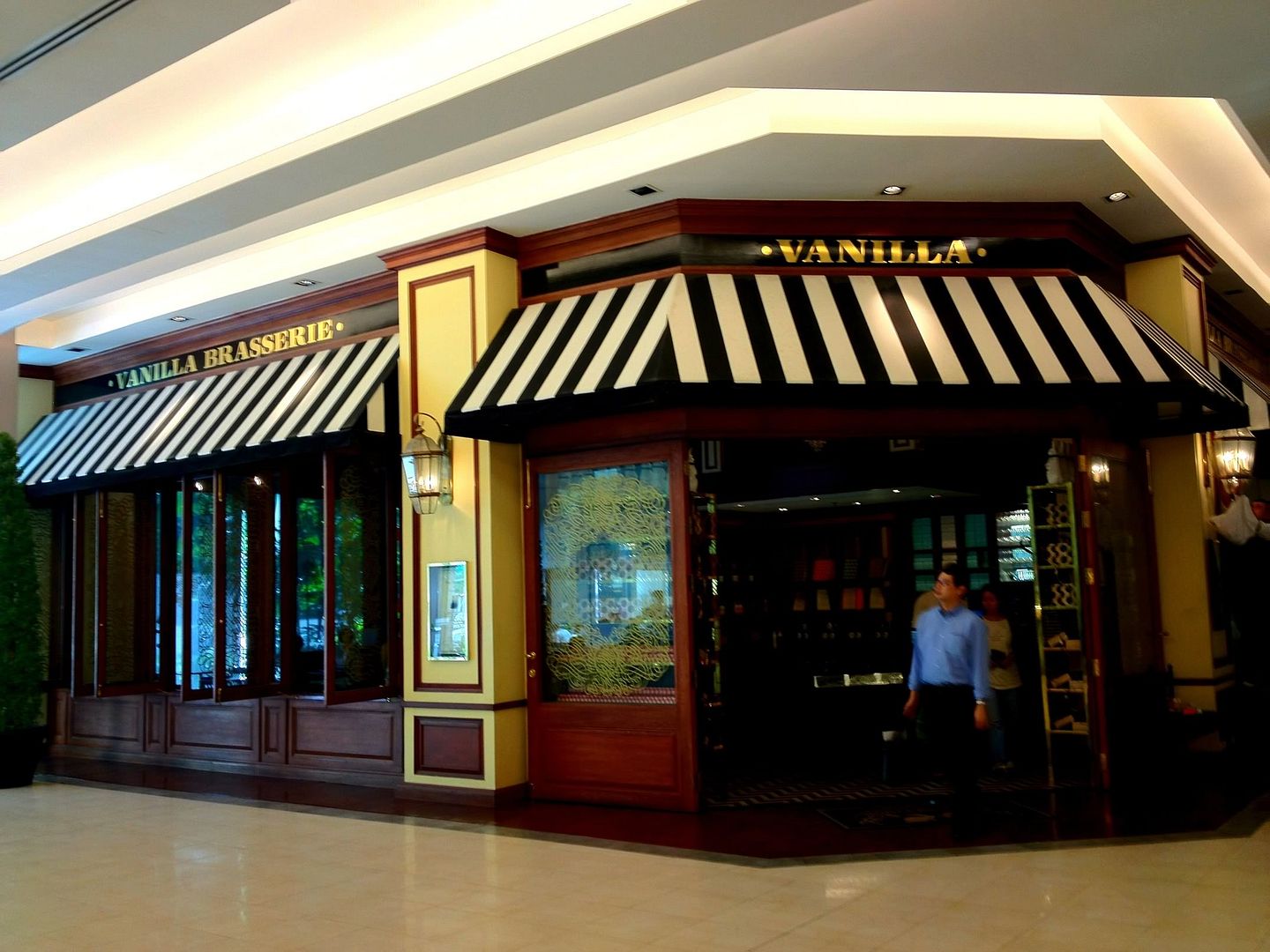 Krispy Kreme at Siam Paragon, how not to miss this!
Love the donuts and the spiderman series is so cute!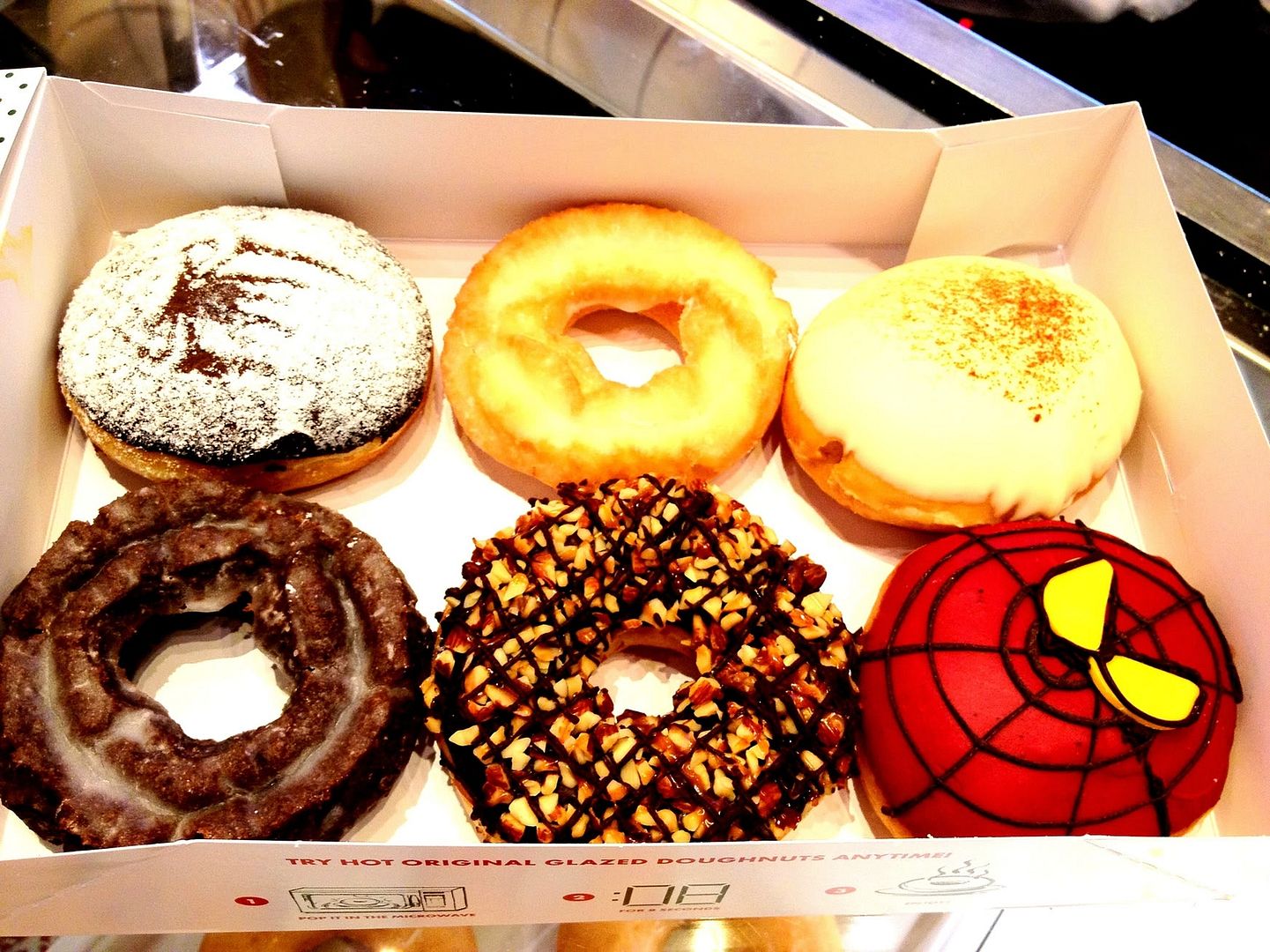 Had dinner at the hotel lobby since the food was excellent. We had our dinner during NYE a year back. Food still as excellent esp the pineapple rice!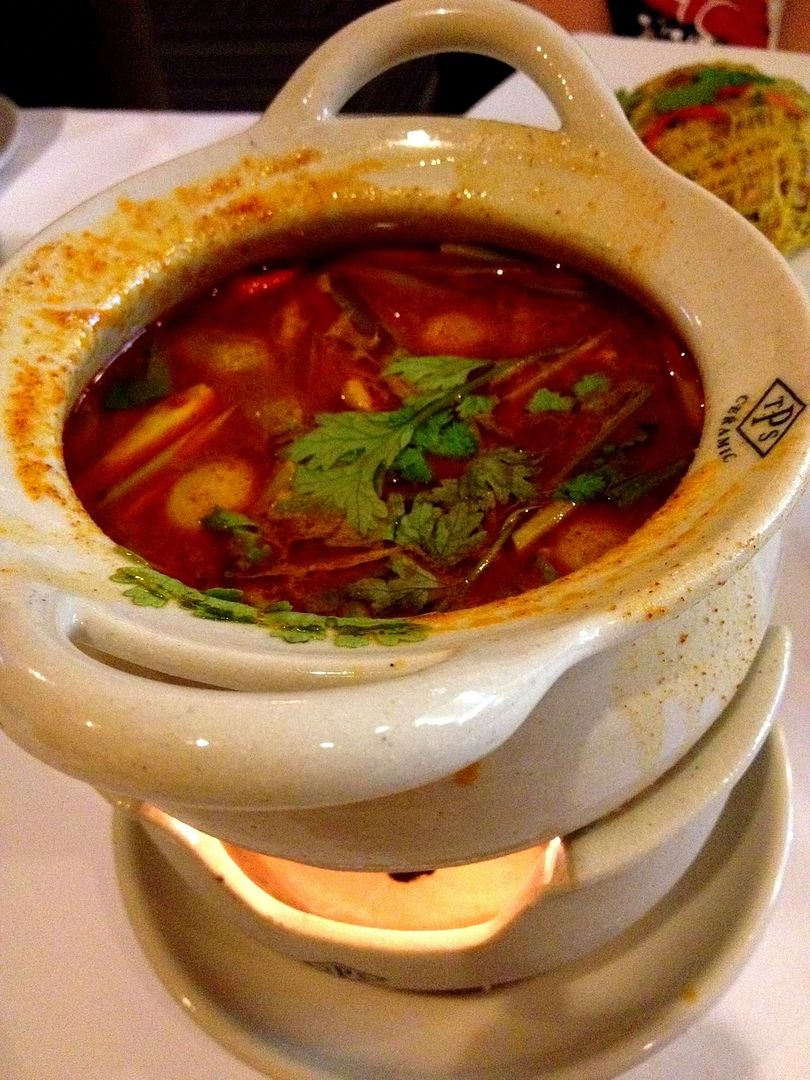 After dinner, we headed to The Dome @ State Tower.
In love with the place since years back then and since we skipped the place last year, we finally went back again! As breath-taking and gorgeous as ever really :)
We took a cab and it took about 20 mins from the hotel.
Went to Sirocco, Level 63 of the State Tower, voted the most romantic rooftop restaurant ever. Didn't eat there because it will cost a bomb so we had drinks at the sky bar. It costs about SGD10-40 for the drinks but it was worth it for the atmosphere and all, top of the world!
Sirocco, The Dome @ State Tower
Thanon Silom Silom, Bang Rak, Bangkok 10500, Thailand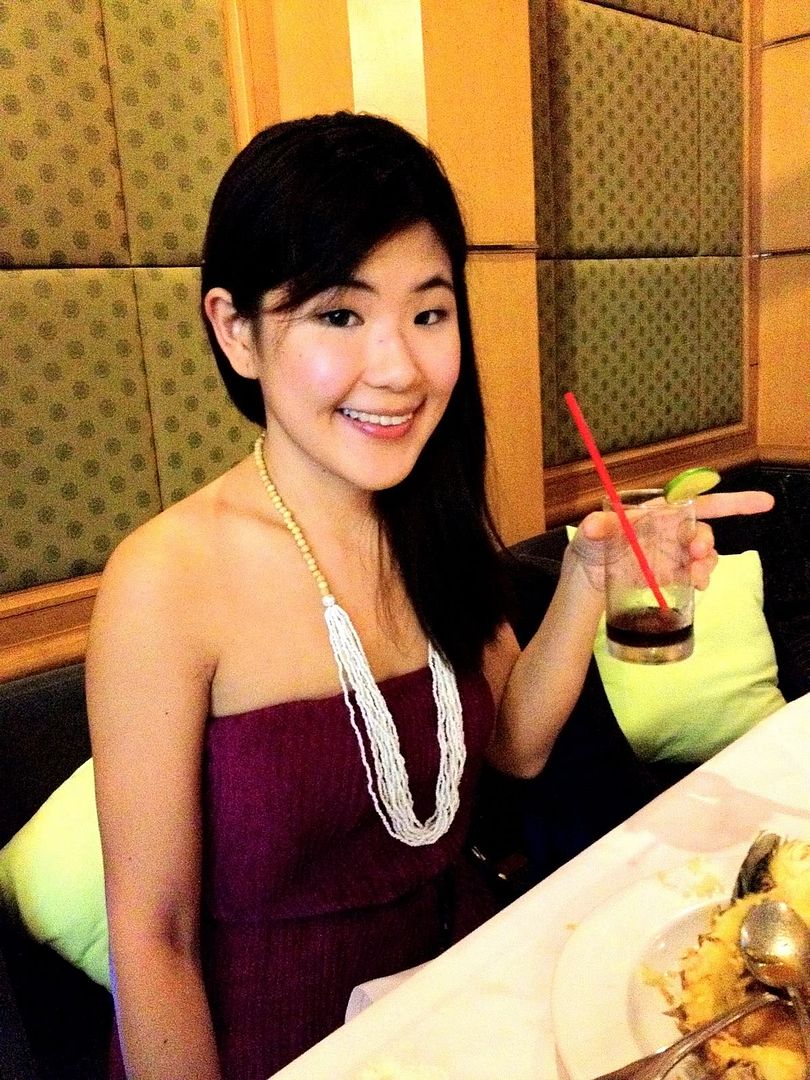 Breath-taking atmosphere really!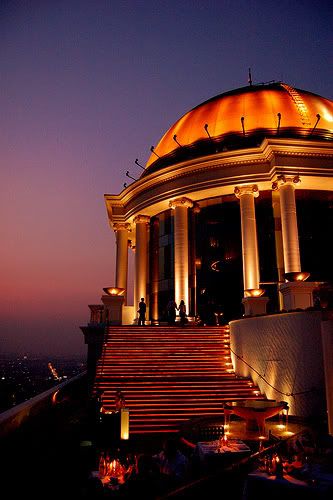 Drinks were reallyyy good as well and came with free-flow peanuts. Costs us SGD40 in total :)
love this pic that the waitress took for us :)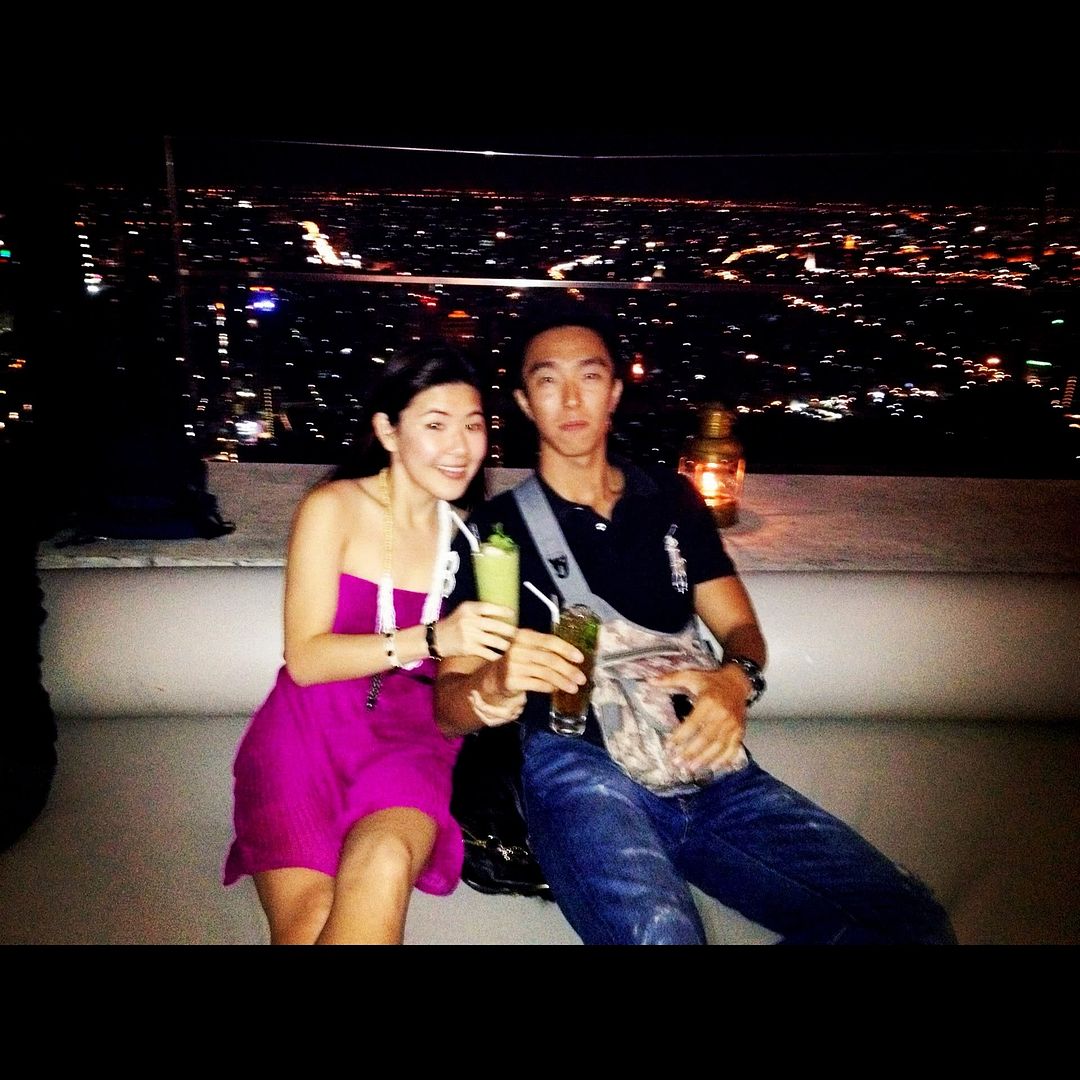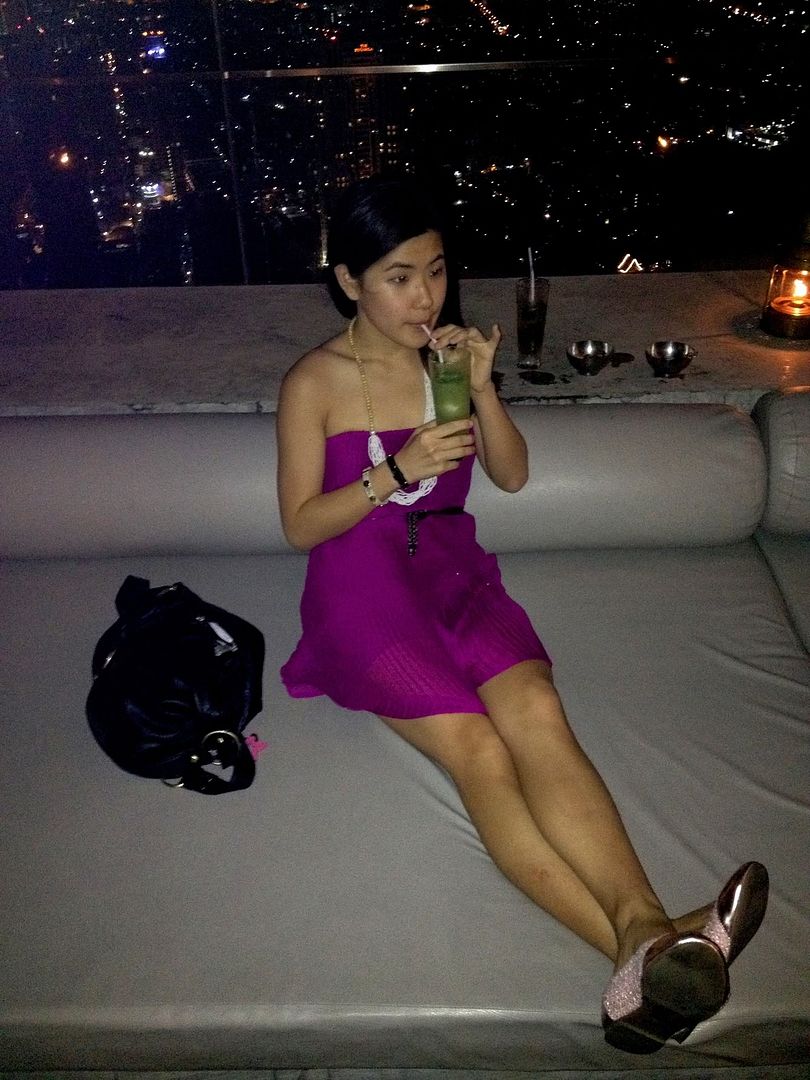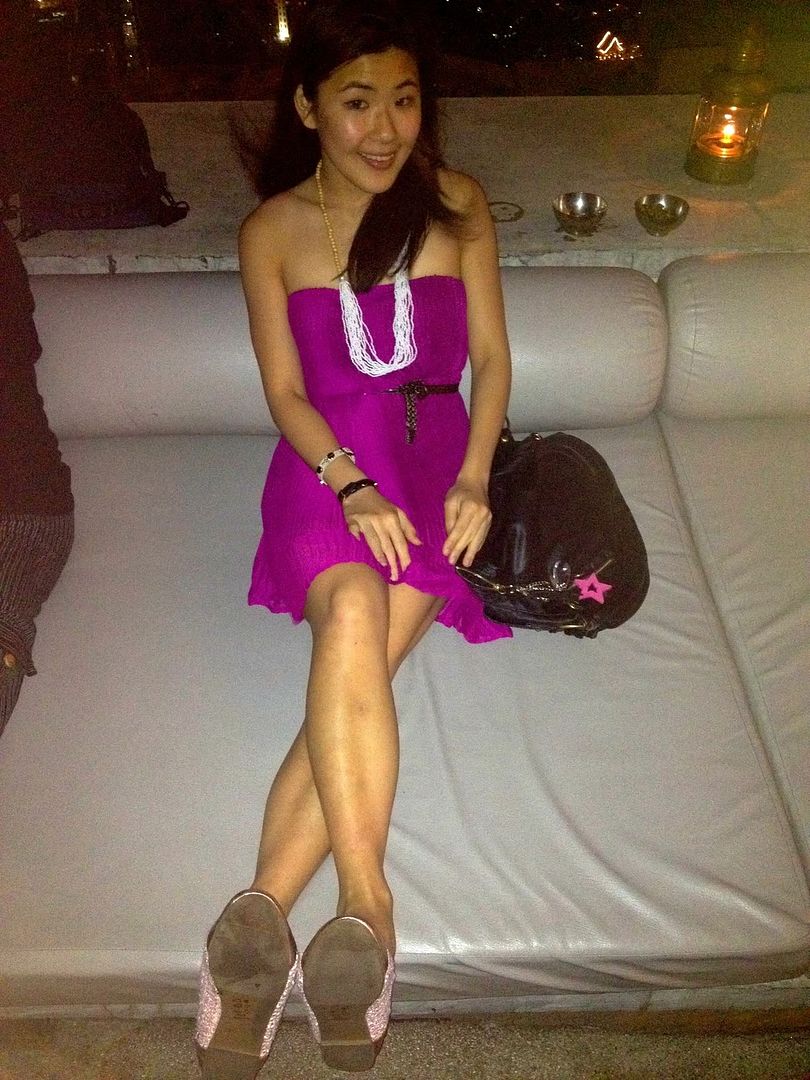 Couple pic at the lobby before leaving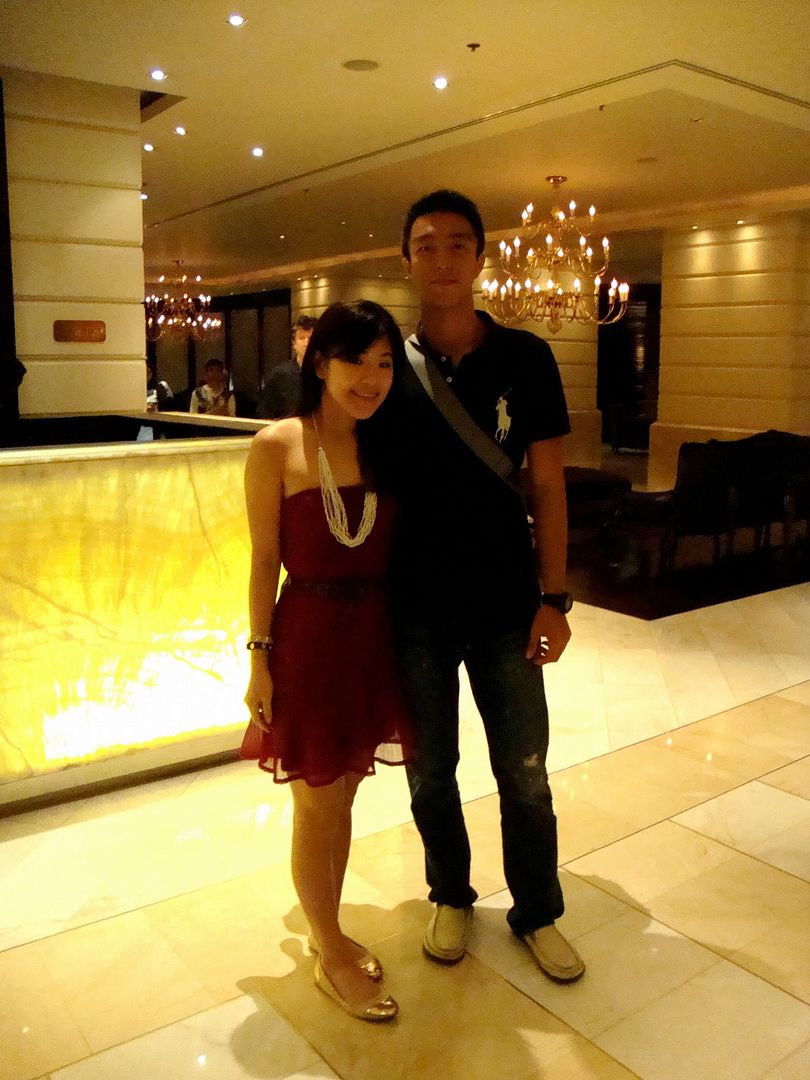 OFTD of the night in the bysi pleated purple dress.

I actually only packed one necklace and Gojane flats over so they were quite versatile to be worn daily :)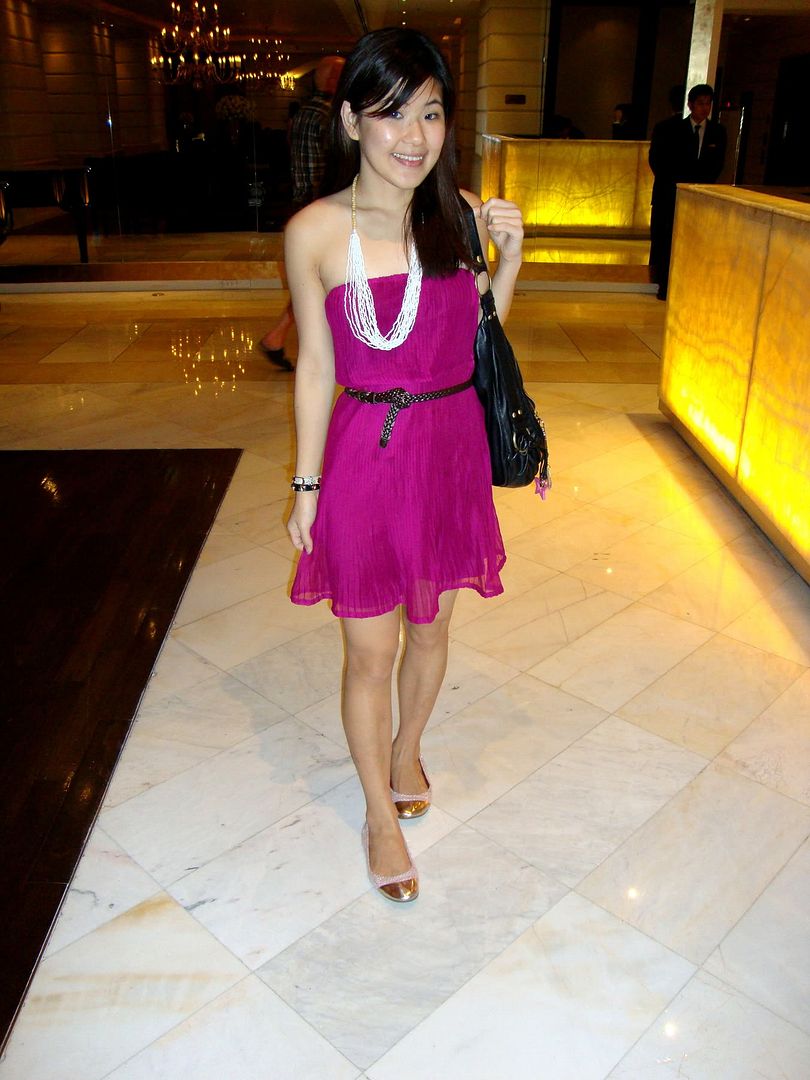 Ending the romantic night and will definitely be back!!!
Will continue Day 3 & 4 soon since there were really little pics for these days...