This blogpost is way way way over-due with the photos taken somewhere in March!
Some tips on how to apply perfume effectively
Apply perfume on your skin preferably after a bath/shower since your skin is nice and clean and can absorb your favorite fragrance more thoroughly.

Less is definitely more. Your fragrance should attract people to you, not the other way around. Discretion is the key regarding amount. If you are using a splash, moisten your fingertips and dab perfume lightly on your pulse areas. These are your wrists, décolleté (neckline in French), behind your earlobes and neck, on your chest, elbow area, behind your knees and in your inner thighs. Why these areas? Since blood is closer to the surface, skin is warmer causing the scent to be more rapidly diffused.

If your favorite perfume comes in a spray, you may want to squirt some on pulse areas from one foot away to get an even distribution. You could also spray it into the air 2 or 3 times, form a perfume cloud and "walk" right in.
I am not a perfume person and have never used it in the past because I do not see a need to or reason to though everyone is using them and I see them everywhere. There are too many around with so many pretty packaging around and I have no idea which to start looking, start smelling and what kind of smell I actually like..
I always thought I will never use one, but I guess nothing is never.
It all started when Mel & I were shopping in Town and somewhat attracted to the Harajuku Lover bottle designs of those dolls, mad cute and we bought the perfume for each other LOL. The next perfume was the Lancome's miracle as while buying their Hypnose Mascara, I kinda like the scent and the
others start coming in slowly. Mostly came from Hong Kong's Sasa, my ultimate perfume heaven haha.
Gathered that I prefer something not too over-powering at all, something

sophisticated

and in between sweet and fruity but not too much of each. Prefer something clean, crisp and fresh.
Have yet to finish any even though I rotate them on days when I'm not rushing in the morning.
Decided that I will not purchase big bottles even though it is more value for money as I kinda prefer quantity and choices than a big bottomless pit. Not aiming any perfumes at the moment and will prefer small samples right now :)
Ultimately, I guess our preferences for perfumes just keep changing though there is your ultimate favourite bottle that you may repurchase.. for me it reflects a different stage in life and attitude in life, just like changes in preferences for clothes.
Personally, I feel that it is v
ery important to wear the scent and not let it wear you instead!
These are my small and stable collection (not growing!) at the moment
(except for Miracle which is at TC place and those random samples)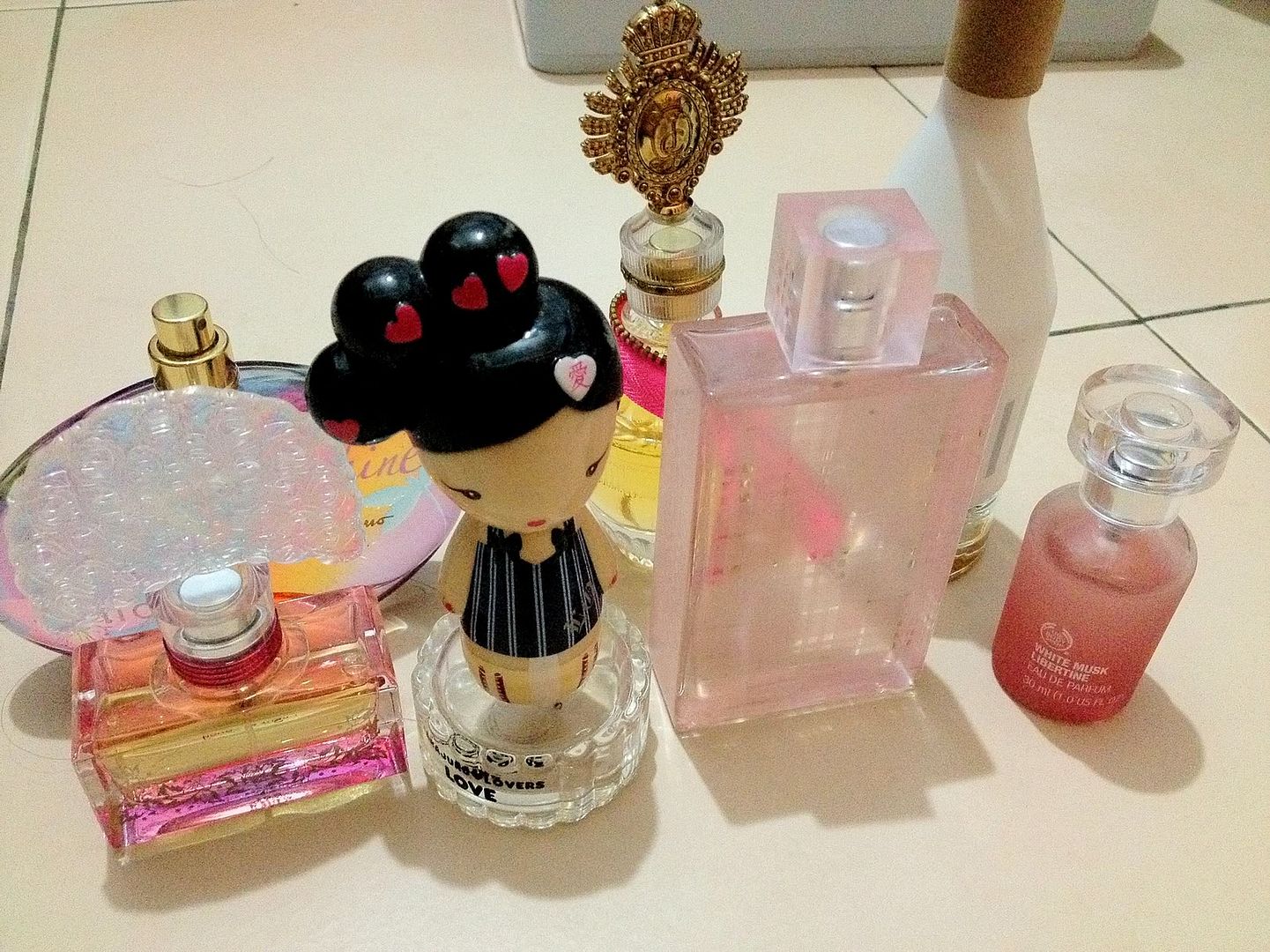 I like the pink bottles and how pretty they sit on my shelves like ornaments.
Firstly, I like the name of this.. wearing this makes me feel that my day is filled of hope and miracles hahaha. This is a fresh scent with a bit of sweetness that is kinda magical - fresh on the skin and I can relate to it very well. Probably something I will repurchase as I wear it on days when I do not know what to wear. Lasting power is superb as well.
2) Harajuku Lovers by Gwen Stefani - Love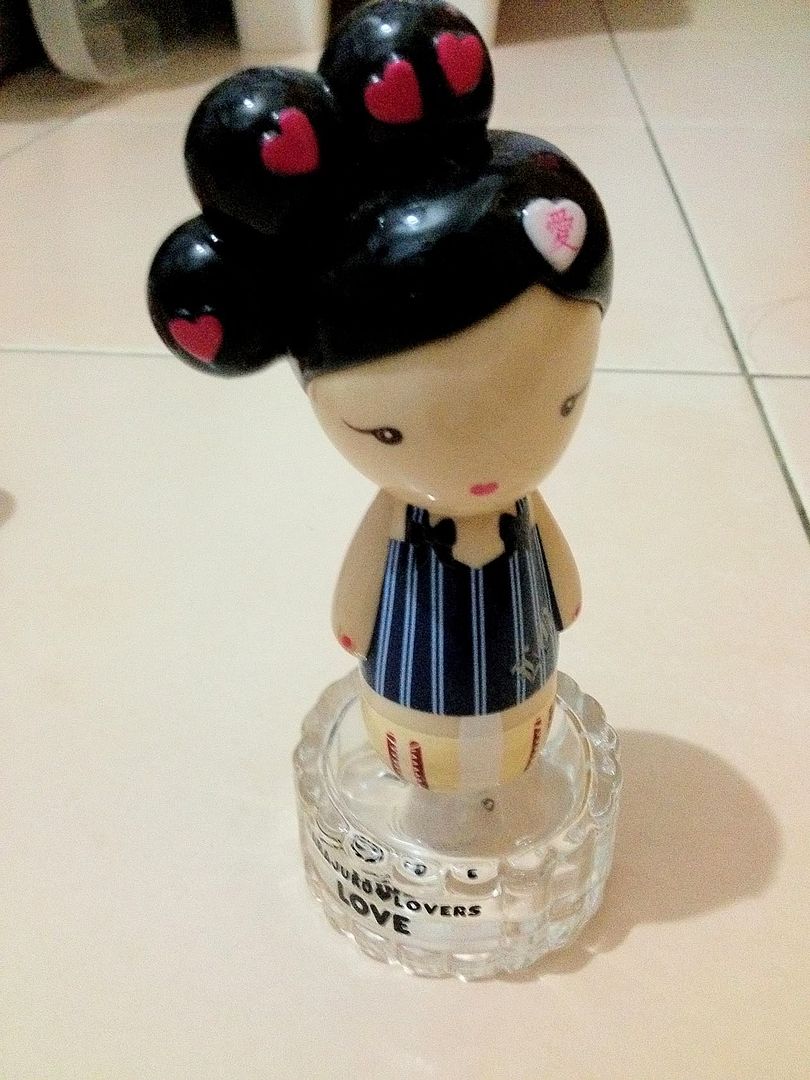 My first virgin perfume since Uni days and not finished yet. Maybe soon but the bottle is too pretty to cart and it has sentimental value to me.
On the scent, it is pretty girly just like its bottle. "Love" has a sweet, romantic and sensual scent that fits the name of this perfume quite well. It starts off with it being sweet and fresh and ends off with a unique musky scent after that. However, lasting power issn't strong unless you have to re-spray it again. I usually use it on weekends when I'm in casual clothes and it made me feel like I'm back in high school again.
Won't repurchase unless it is dirt cheap. Kinda too young for me right now.
3) Salvatore Ferragamo - Incanto Shine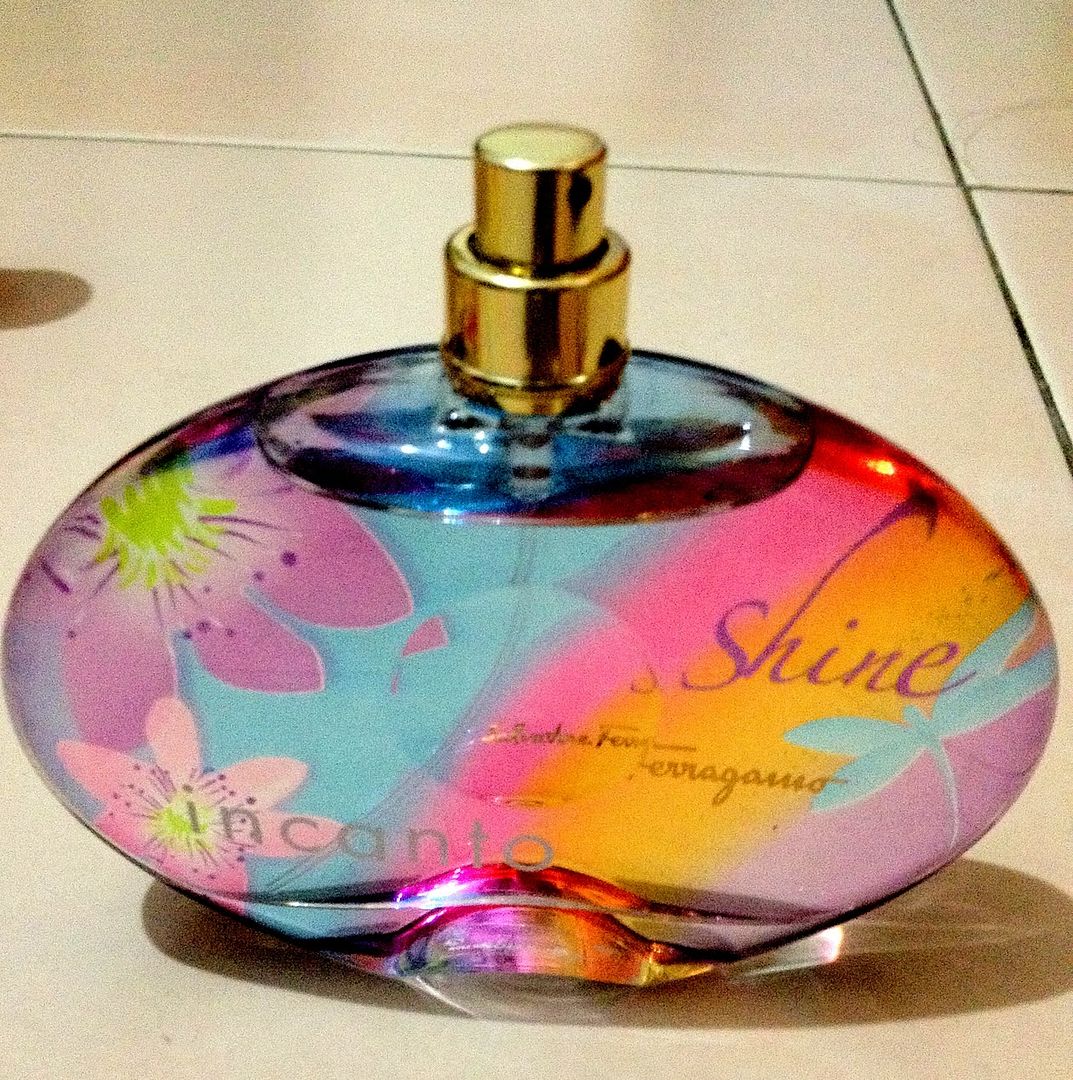 Kinda bought it on impulse a day. It is fresh & sweet, light enough for daytime work wear. This is a flirty floral. Initially, I feel that it is really too strong for me after after awhile, it dries down to a light floral smell. Perfect for summer, just that it doesn't last very well.
3) Anna Sui- Flight of Fancy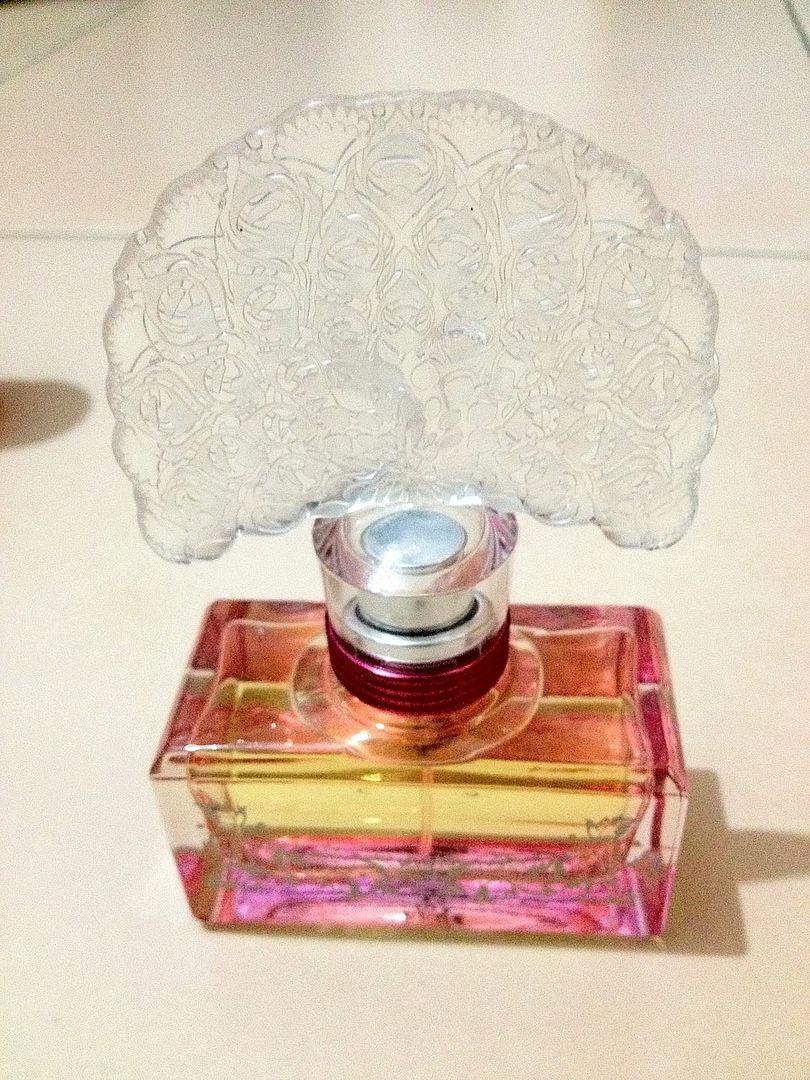 Love at first smell for me.
Very feminine, sweet and less fruity than SF's Incanto Shine. Nothing to fault at all and I really really love this! Smell is not too strong as well and lasting power is good.
Packaging is perfect as well, love the colours and peacock bottle cap.
4)
Burberry's Brit Sheer Perfume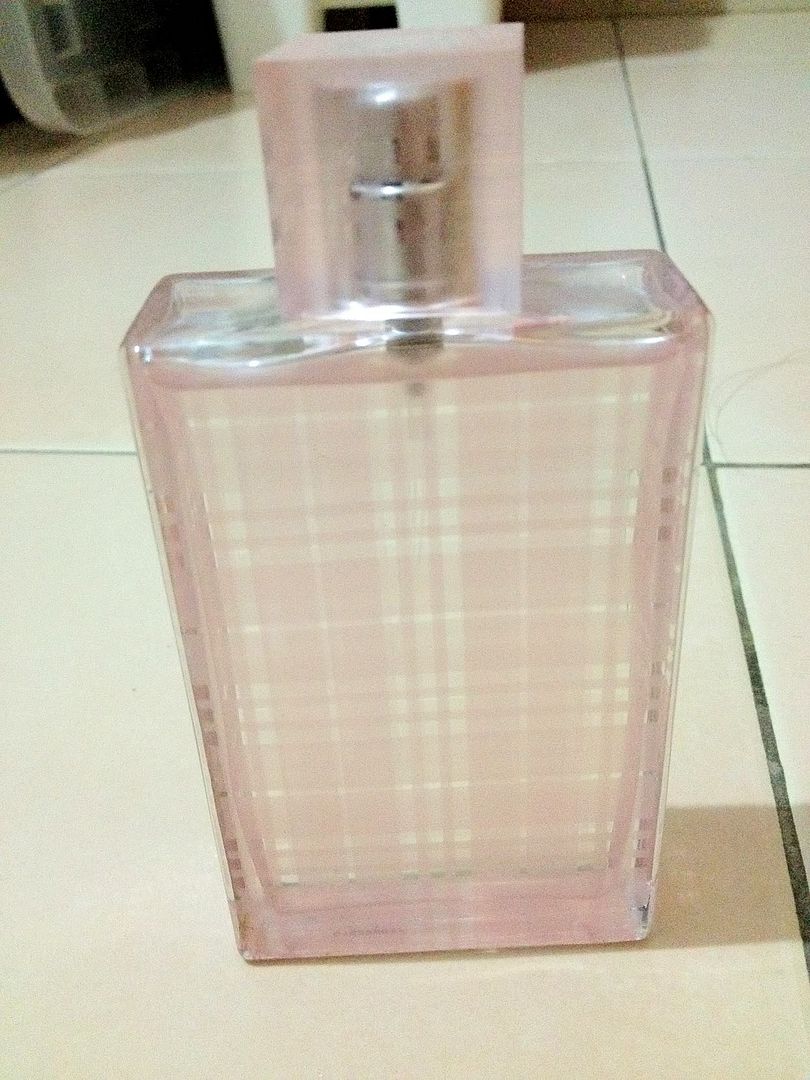 Perfect everyday daytime scent, especially for hot days when you need something light. Very fresh and clean. Grapefruit is quite dominant in this and fantastic for summer. Boost my mood immediately in the morning. Nothing over-whelming at all which explains the Sheer term used.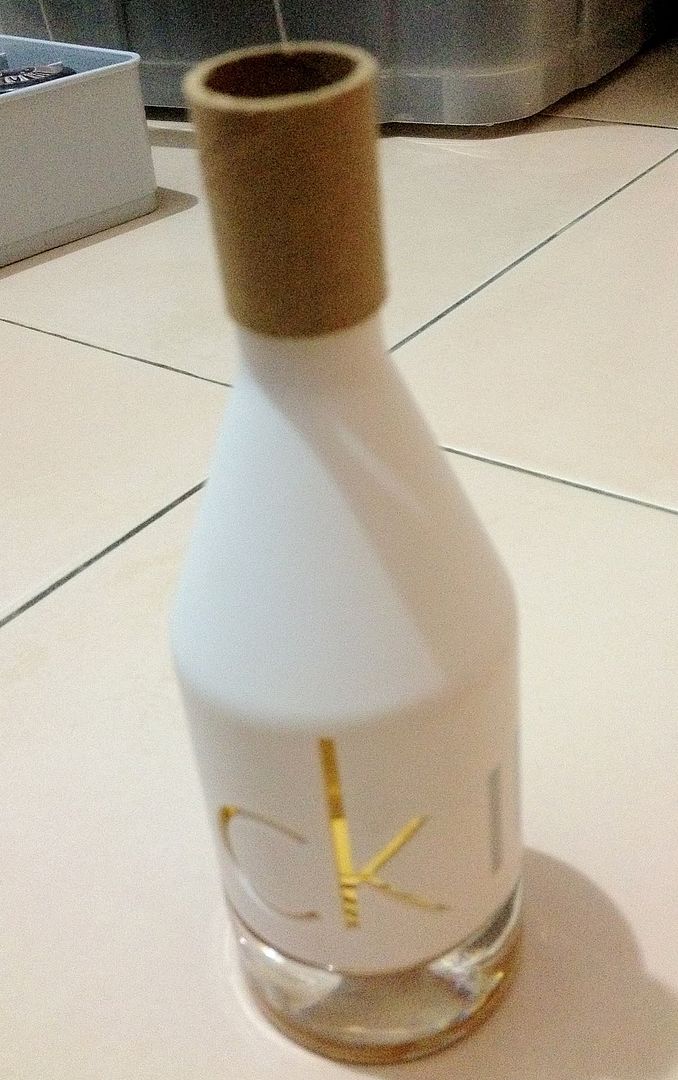 A fresh fragance and kinda too sweet for me. Still a fresh, nice smell and lasting power is strong. Not something I will usually reach for usually, kinda reminds me of the other Body Shop

citrus/vanilla/musk

perfumes.
6) Juicy Couture Perfume EDP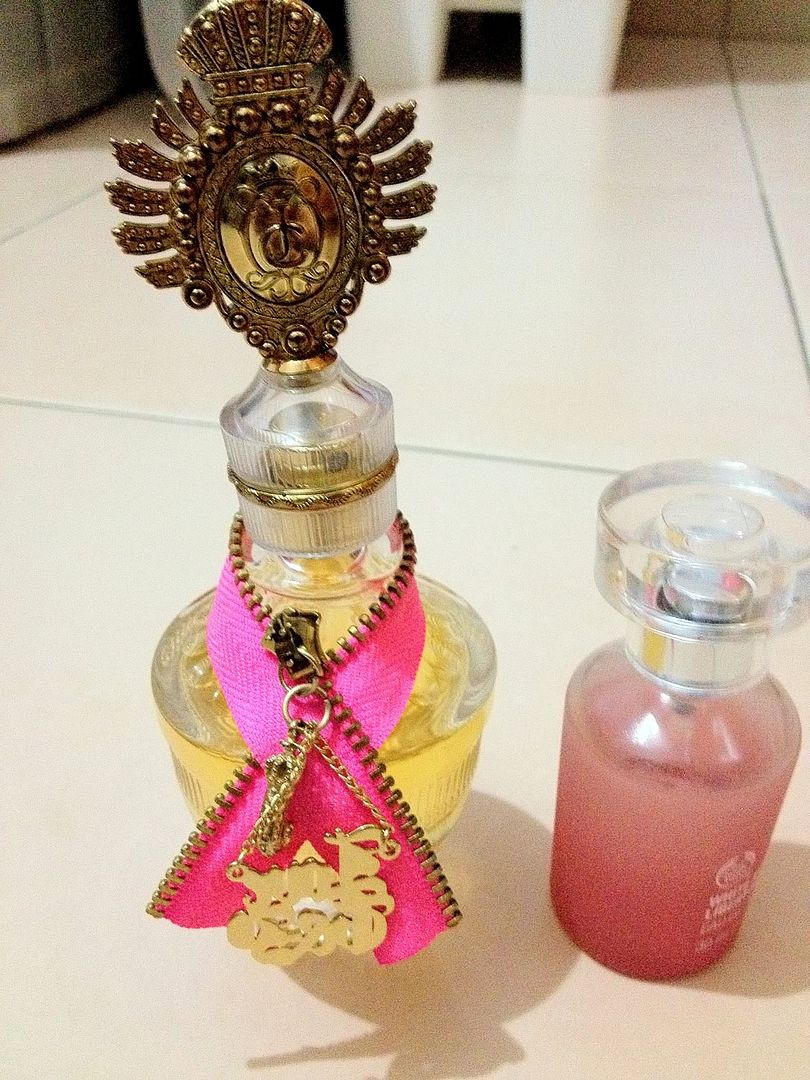 Love the Juicy Couture perfume from Mel. I like the packaging and it's a very fun and flirty scent, something really cute and perfect for Fridays. Perhaps I'm just biased towards Juicy Couture as I like their pink pink packaging and accessories!!
7) The Body Shop White Musk Libertine edp
A heavy musk scent and it is something vintage and floral. I find it rather

forgettable

and didn't last more than 2 hours on me.
Next up with will be Project Blushers , my ultimate soft-spot when it comes to make-up!
Just acquired three blushers from MAC's Heavenly Creatures Collection.. and while taking pictures of them I was swooning at how pretty they were sitting in the pan, like icecream waiting to be eaten.