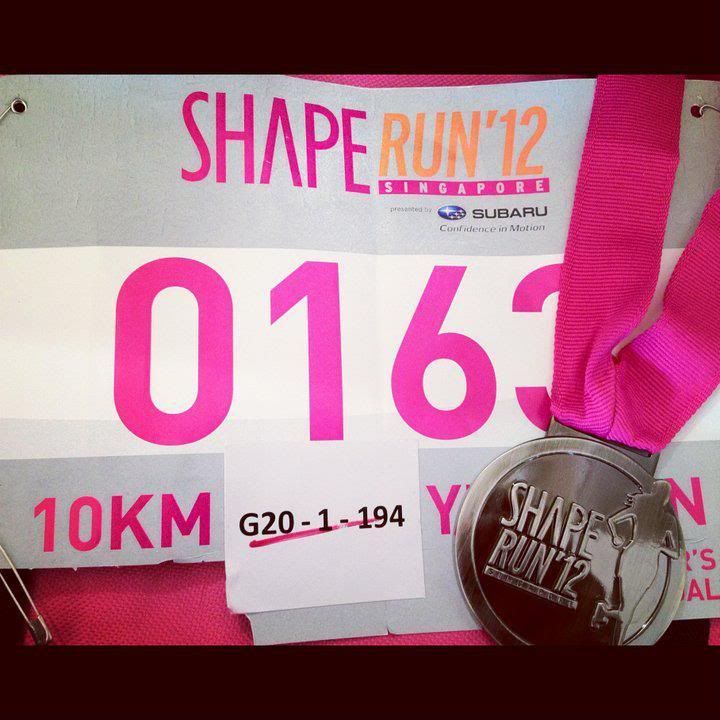 Managed to make it to Shape despite being on medication due to the cough, flu and super duper runny nose the entire week.
I finished my pills but doctor said I can only start exercising next week, but no way am I not turning up and wasting that money haha.
It was a happy pink run to go with the girls coz I usually signed up for all the races on my own. However, we were
late for 30 mins! :(
I guiltily over-slept this time round despite many alarms and this is one of the few races without TC to go with me and to make sure I have everything and wake me up.... so I'm on my own!
We flagged off with the 5k runners and stood with the male pacers holding 30 mins for 5k, and then ran! Quite sian to miss our flag-off but
luckily, there were quite a few 10k runners who proceeded straight at the 5km-10km diversion point. *phew*
Self-reminder to wake up earlier for future races!!
It w
as quite a easy run despite the hot weather and my runny nose. Had to sniff non-stop but luckily this 1
0km felt shorter than my usual running routes.
There were not alot of distance markers and the queue for the race kits were mad long which I thought they should be collected with the medals at the end point. Other than that everything was really smooth as usual.
Results for shape out here girls!
Was glad to get my PB for 10k this time round, though it is just improving by 40 seconds but that made alot of difference to me.
Hopefully by next year I will be able to cut down by a minute to hit below 1 hour for 10k. Somehow after running for a while, I find myself hitting the wall with stagnant and similar timings so interval trainings are the way to go I guess.. so let's keep challenging ourselves to improve further, every second counts! :)
(By the way, I saw this excellent 30 mins interval programme on threadmill to improve stamina and speed on Shape mag, will post the article up next time)
Still, I am super happy to get my pb for 10k, 21.1k and 42.2km in 2012 and that really motivate me to keep running as exercising is a never ending journey in life and never a destination. :)
Well done girls we all made it esp the first-timers!!! (Y)
Our first pic, late for 30 mins and still happily photo taking #likeaboss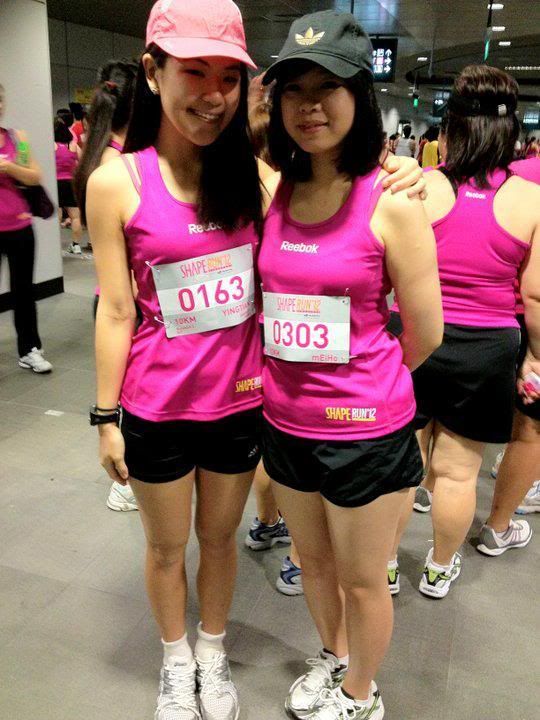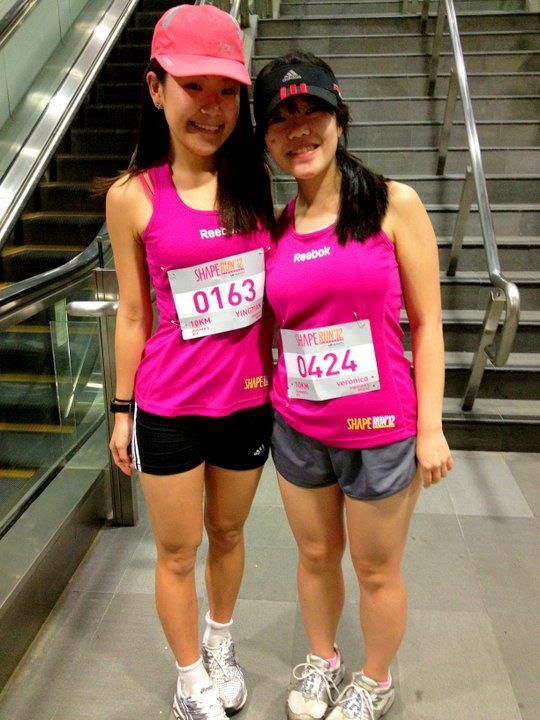 Flagging off in front of the 5k pacers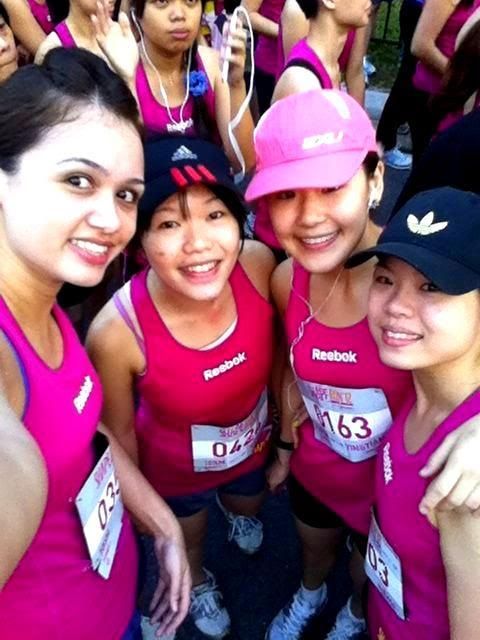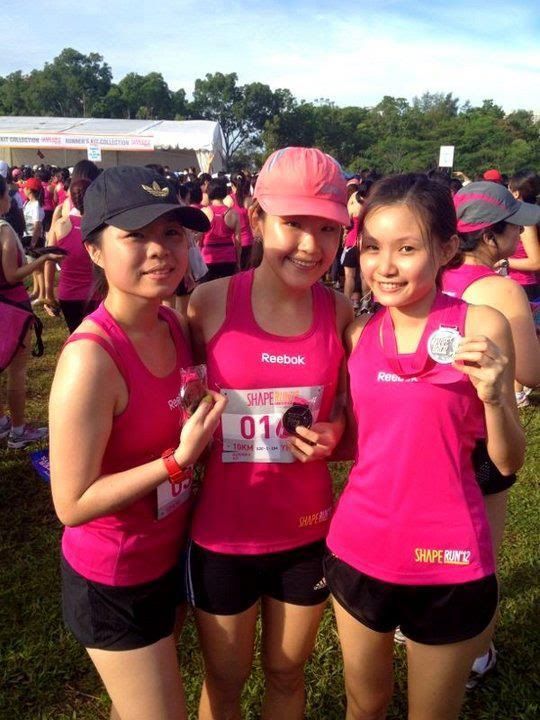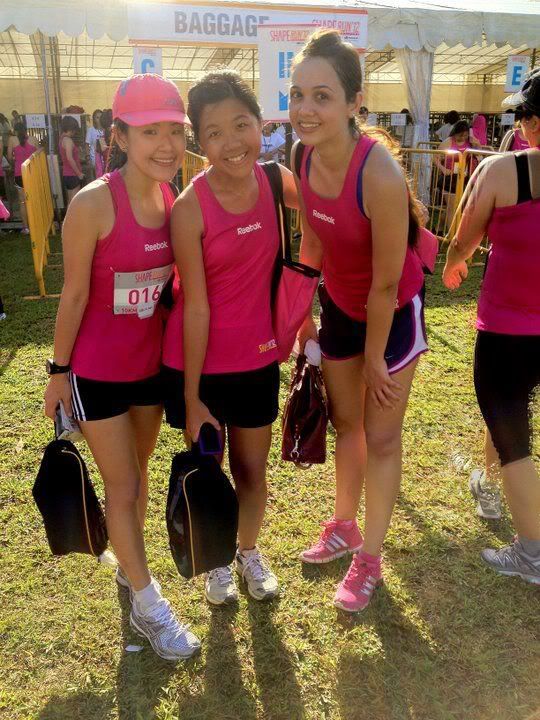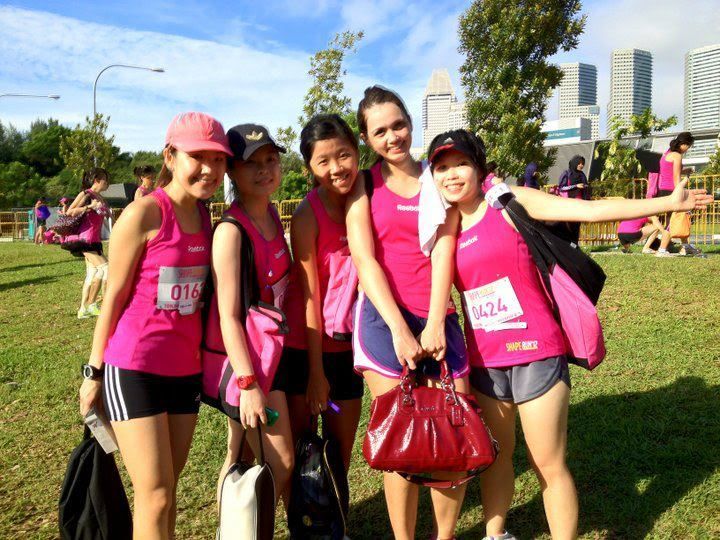 With my dearest old buddies!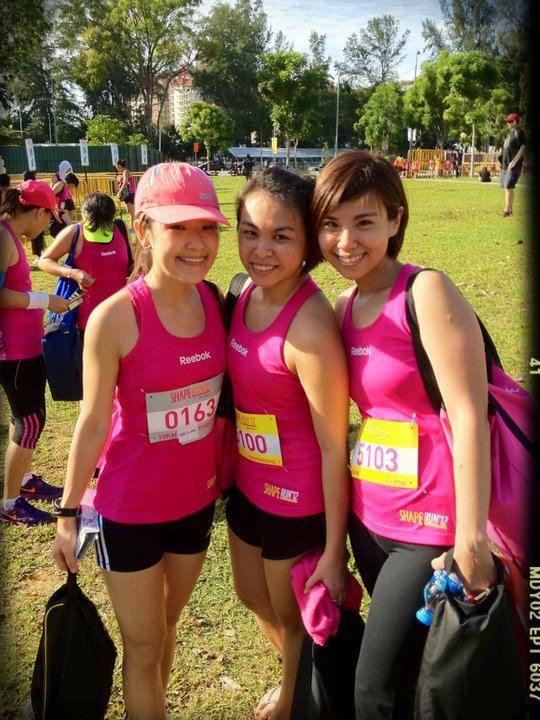 ***
Gonna keep training for the 5 upcoming races in the remaining half of the year - Yellow Ribbon, Adidas KOTR, Great Eastern, SCM and Nike (most prob). Really getting addicted with 8 this year when I thought 7 races last year was abit siao already, but the andreline

rush is

indescribable

really.
Till the next Yellow Ribbon 10k, let's keep running and keeping fit!