Planned the surprise staycation for the boy for our 3rd birthday together :)
Anniversaries are like celebrating birthdays together somewhat, progressing together from an infant we are now a toddler at 3 years old.. many more years to come till old!
I'm a big fan of hand-written cards & love buying them to write because they are much more meaningful than emails or text messages somewhat. I like re-reading my cards & postcards which capture memories instantly.
If photos say a million words, cards would then say a billion words then even if the sender might not be a close friend or person in your life anymore....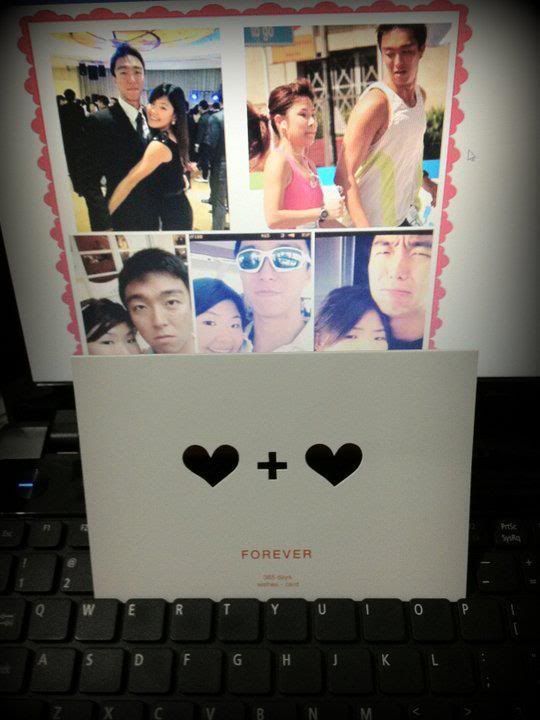 Got this simple cut-out card from a shop at Nex together with pretty notebooks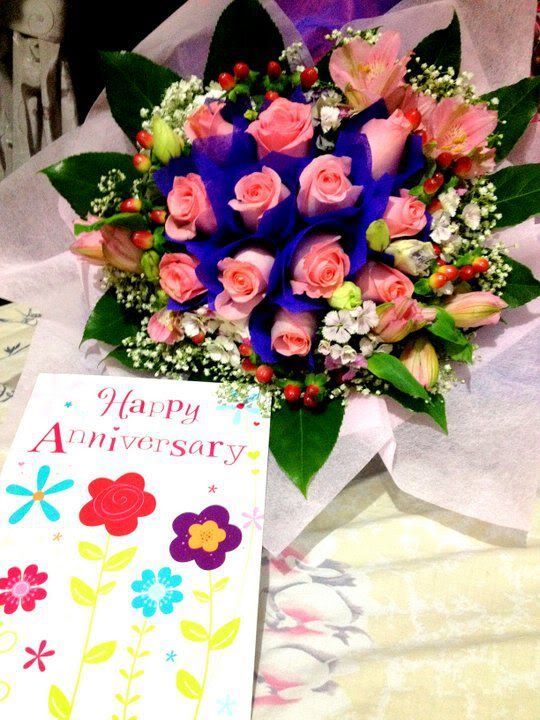 I actually rushed to read this card before gushing at the flowers hehe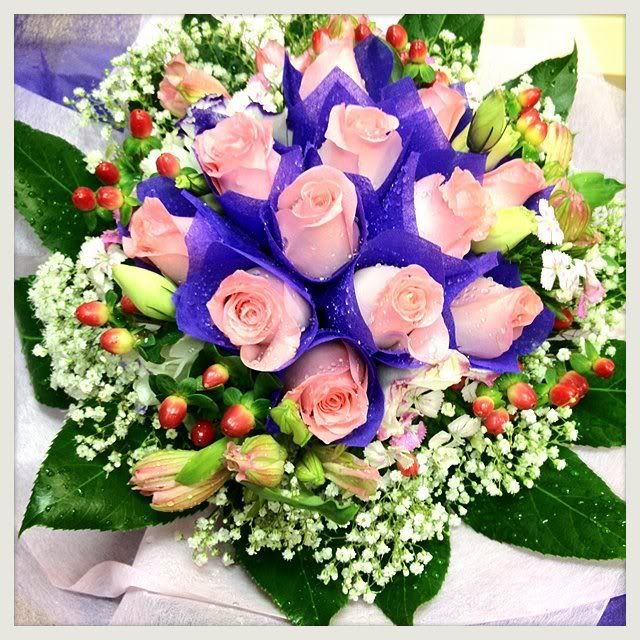 Decided to choose Quincy Hotel for a staycation over MBS and the other hotels.
We stayed in Resort World Sentosa previously so I decided to do somewhere in town though we like beaches! Booked it via the website at about $350 after GST as they are having a promotion.
The good reviews and raves made me reallyyy excited and thankfully, it did not disappoint a bit. We had such a good rest and it was really worth it with free flow lunch, dinner, teabreak, breakfast, fridge food, pop-corn, chips.. yes it's all about food!!
Not to mention that everything is posh, new and modern.. and I love their pool & gym.
Key highlights would be the activities planned by the hotel as well, with the Cupcake baking class on Sat afternoon & movie night by the pool on Sat night. Couldn't ask for more really, would love to be back but maybe next time!
My very minty outfit in SMooch Issey pleated dress in white, yes it's my anniversary dress!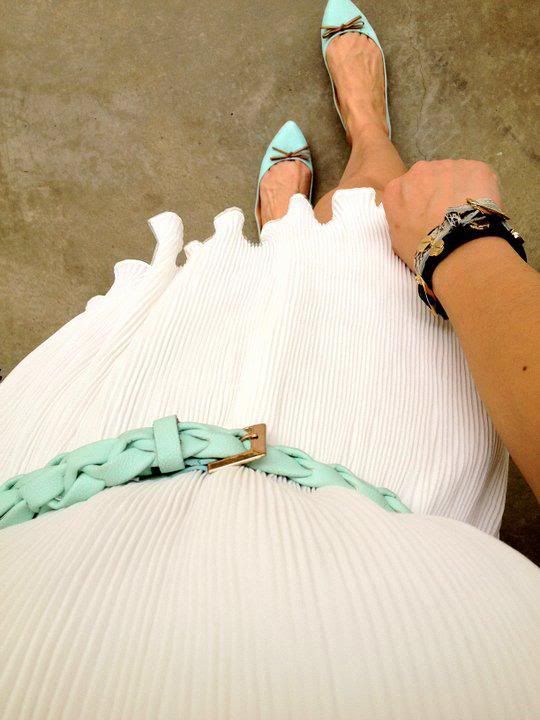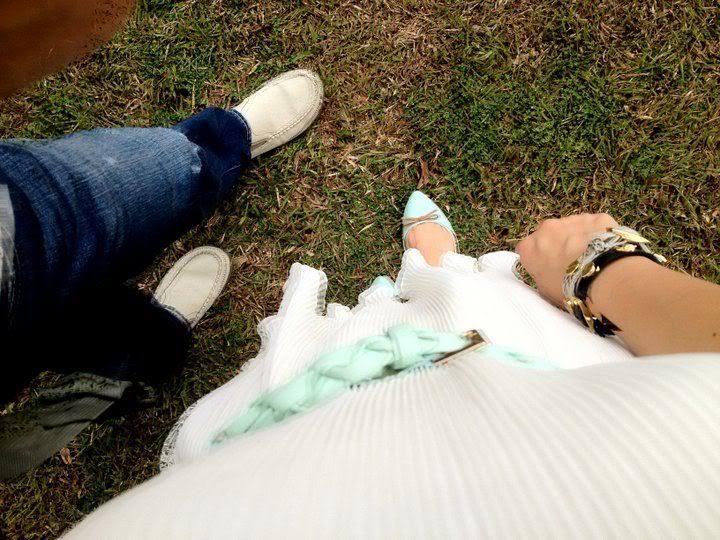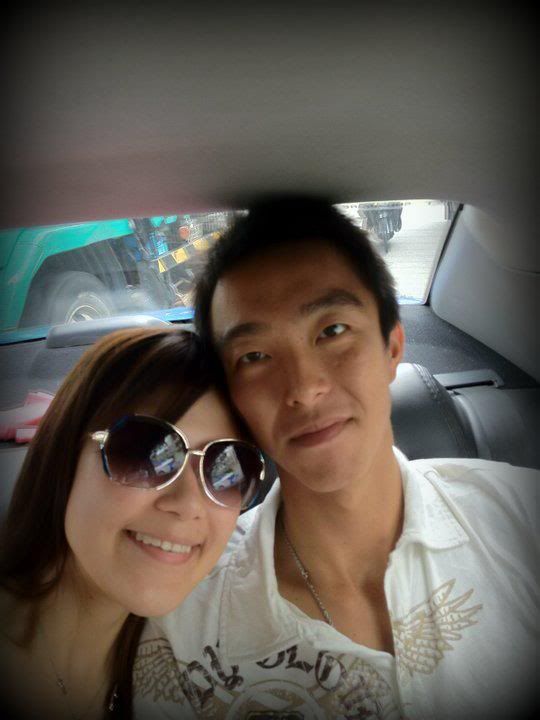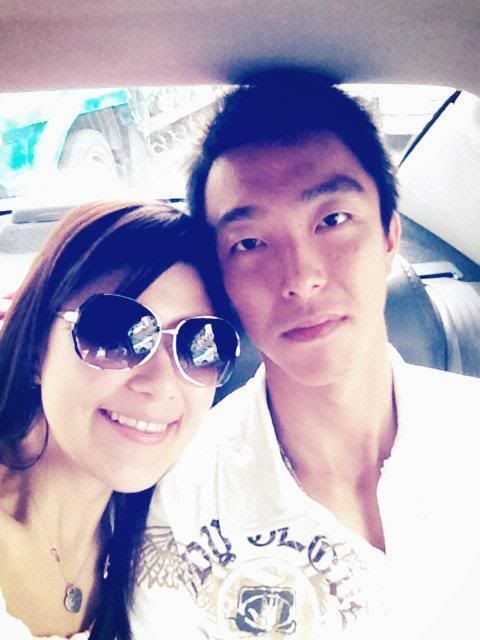 Cosy hotel lobby with I-Macs!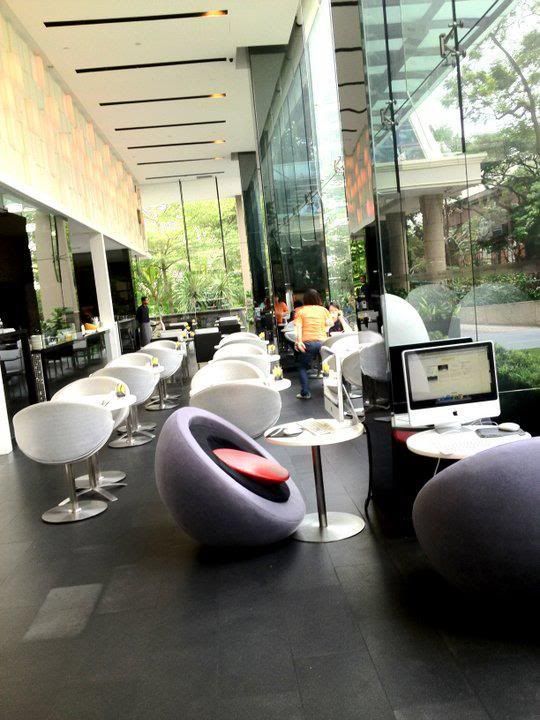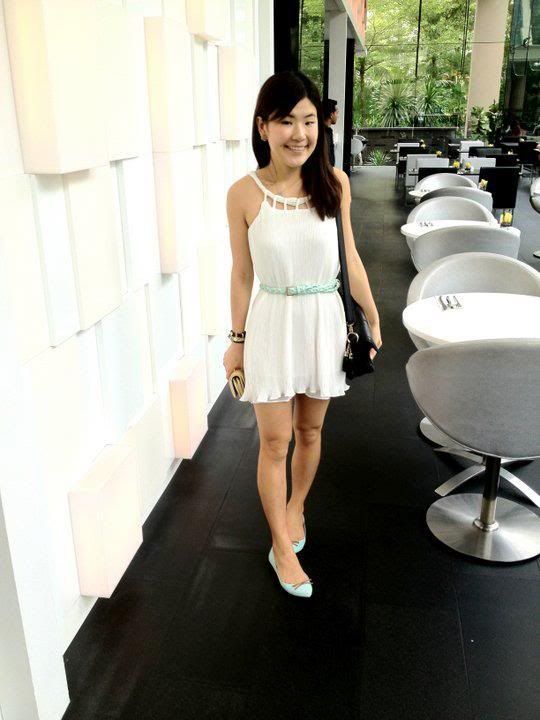 Located at Orchard road above Mount Elizabeth and Paragon. Perfect for shopping!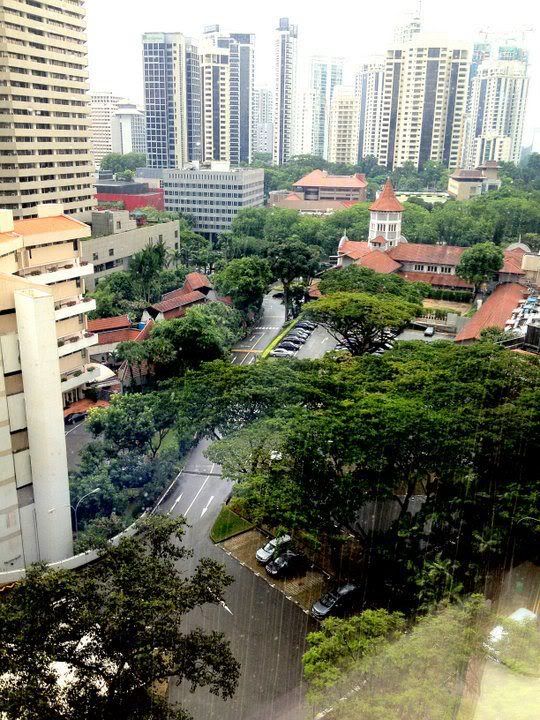 Complimentary wine on the bed!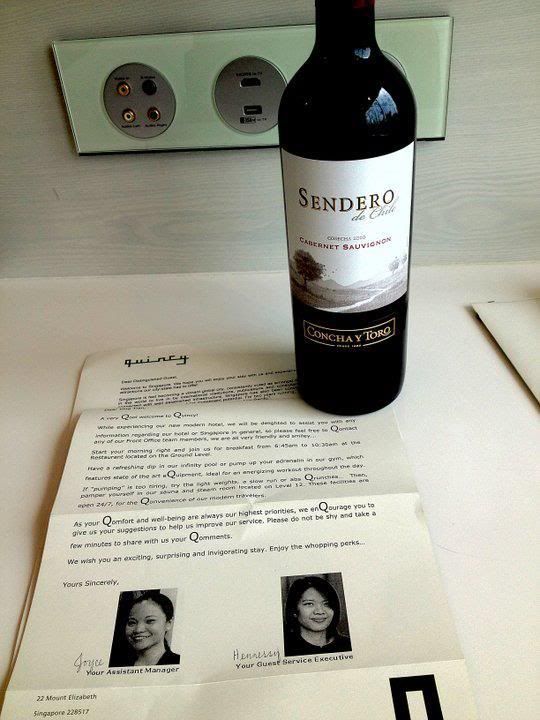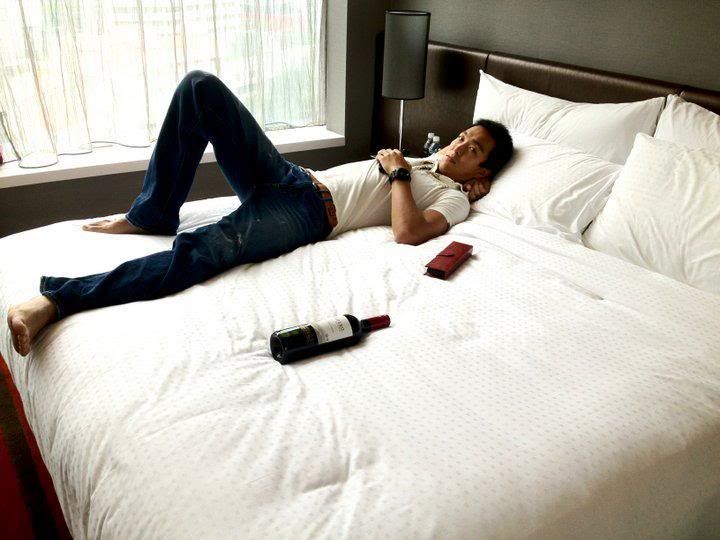 Yes these are the benefits.. free wireless and FOOD!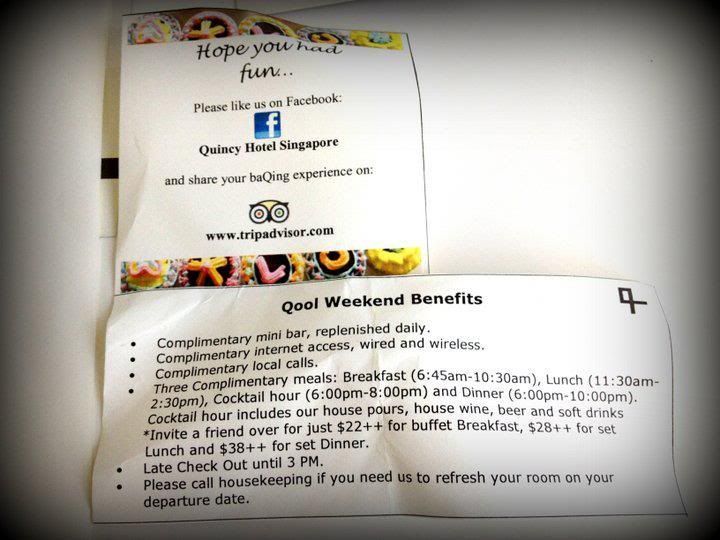 Drinks to quench the thirst!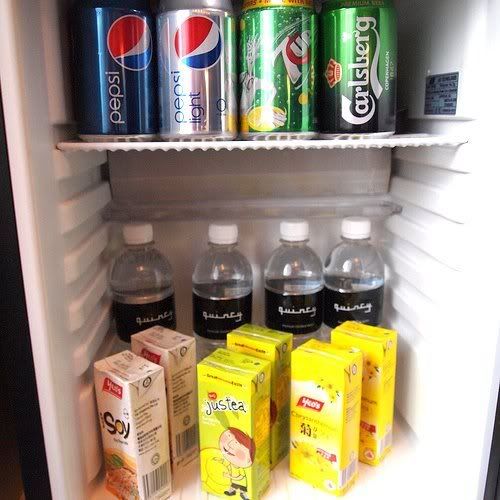 Besides the iphone docking station, there's the coffee corner as well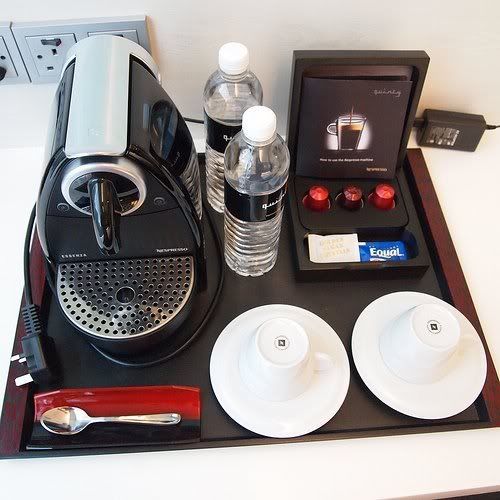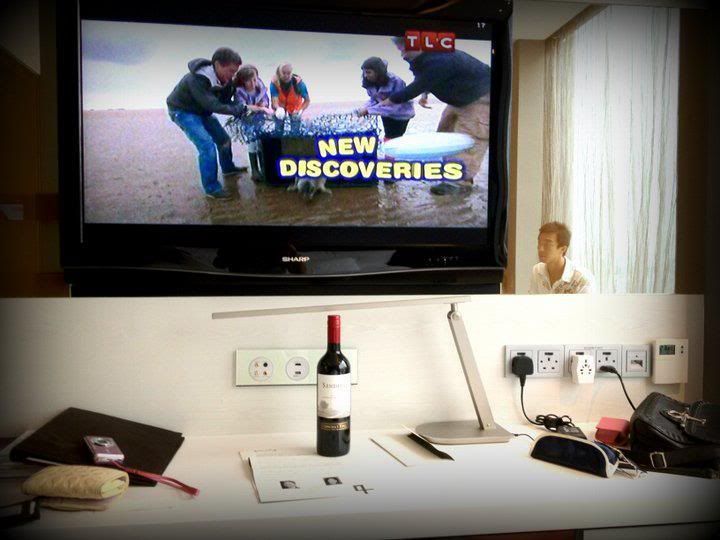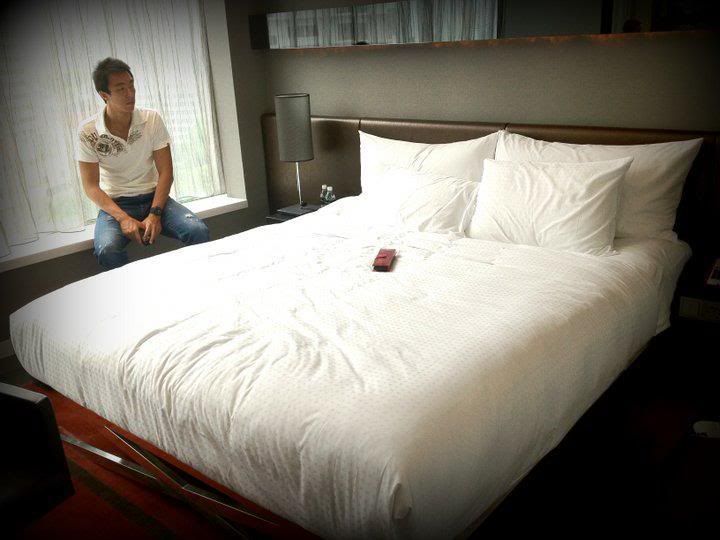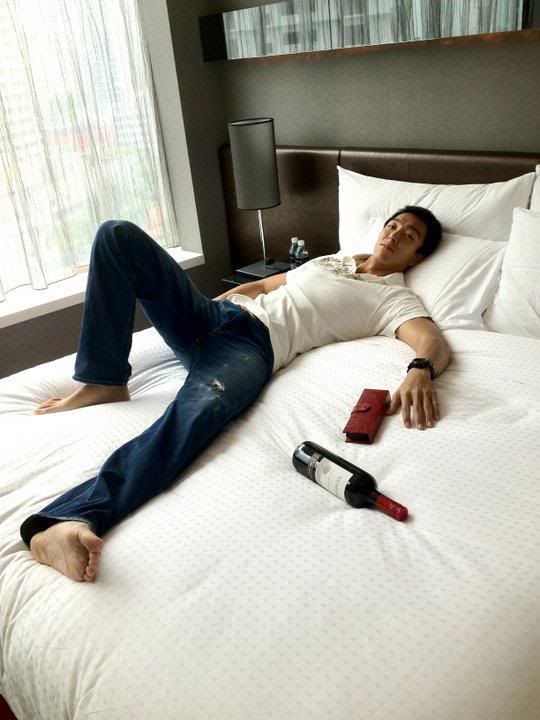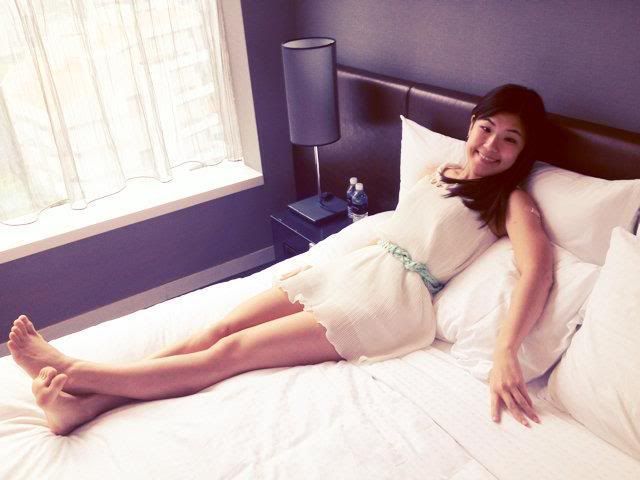 Almost a private pool overseeing Orchard..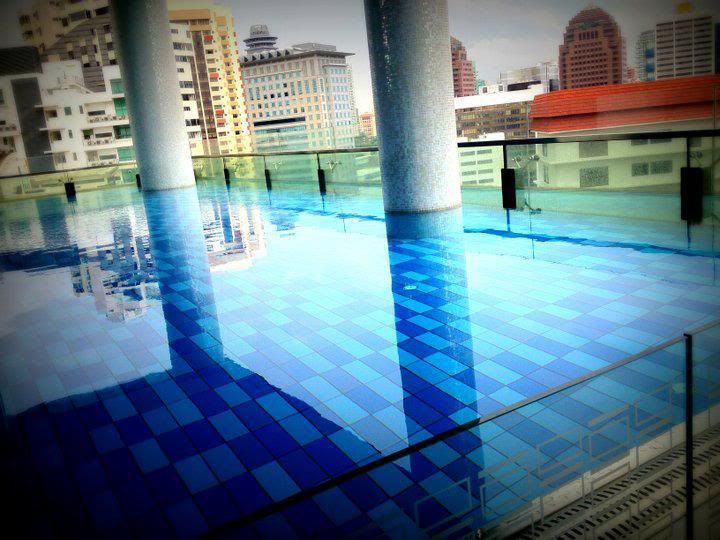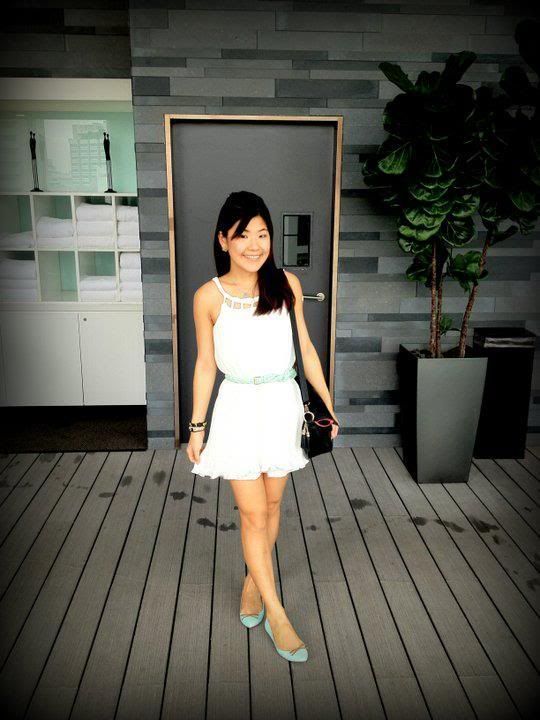 Lunch time! Couldn't resist the ice-cream dispenser machine first..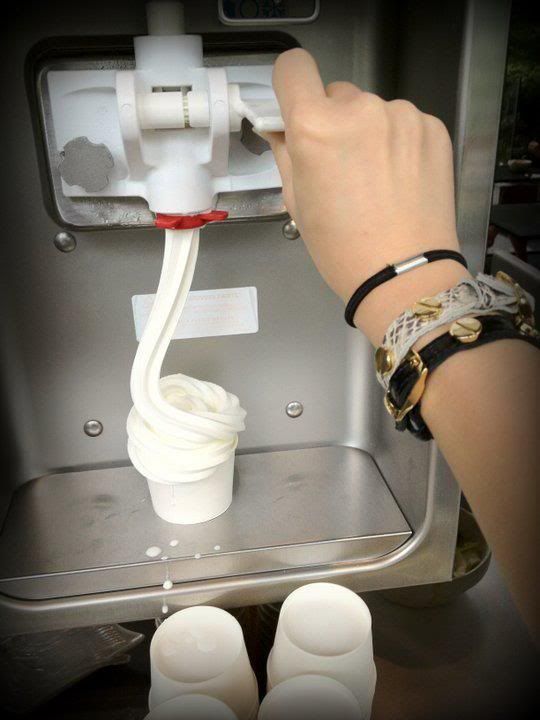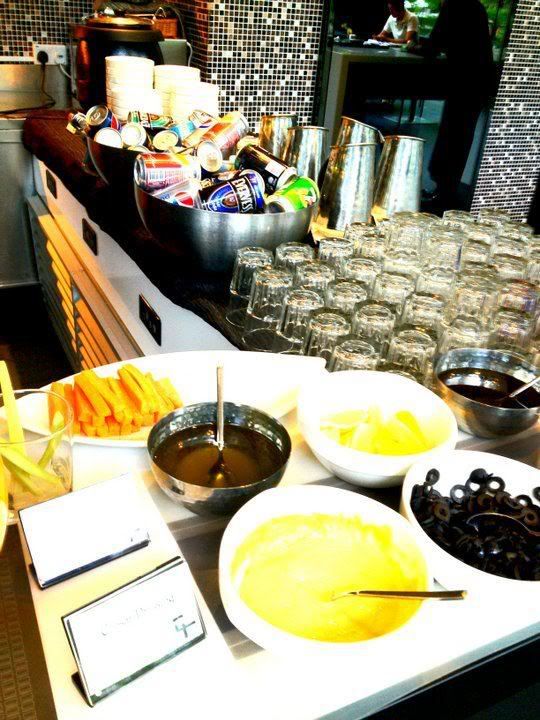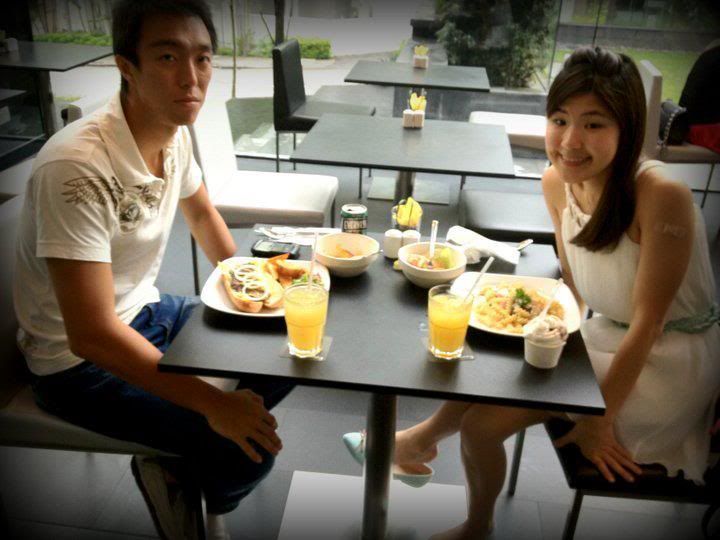 Lunch was fantastic though we didn't expect much really. Best pasta he has ever tried and his beef sandwich is really good..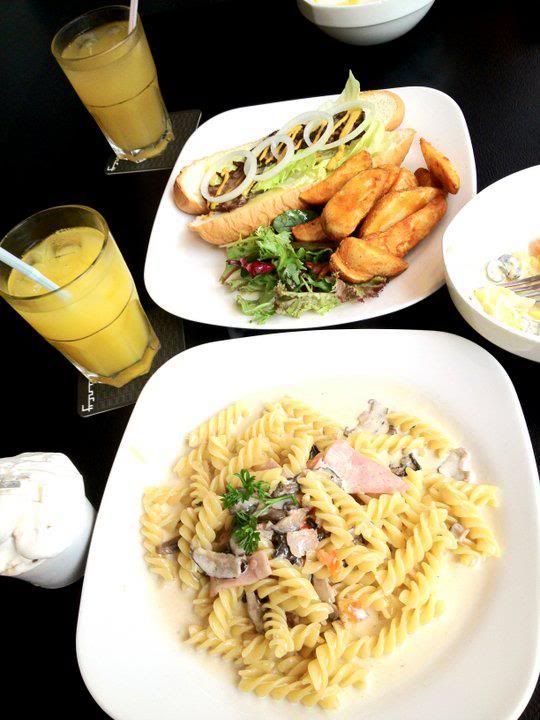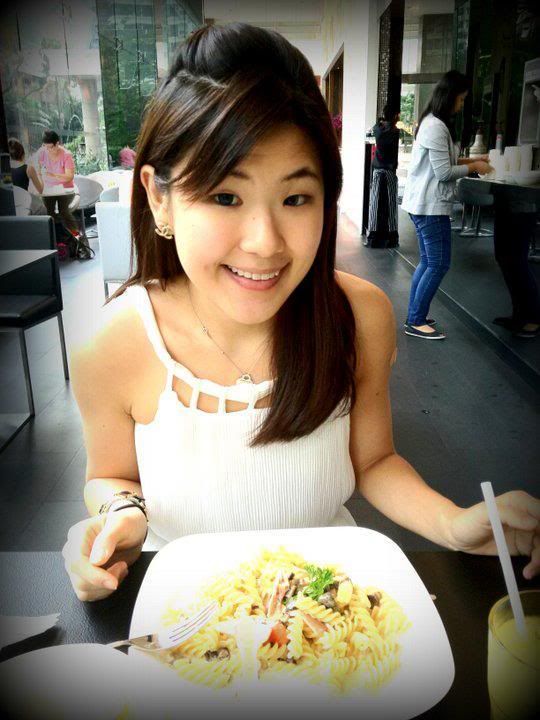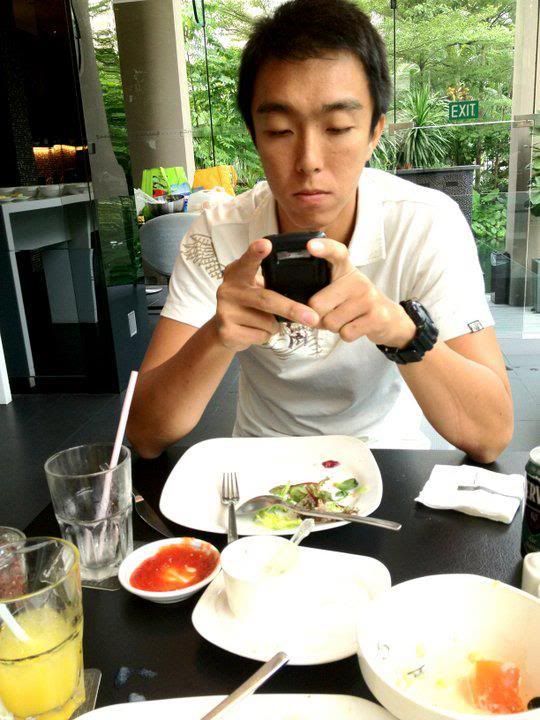 would love to do a similar ceiling/wall feature for my house next time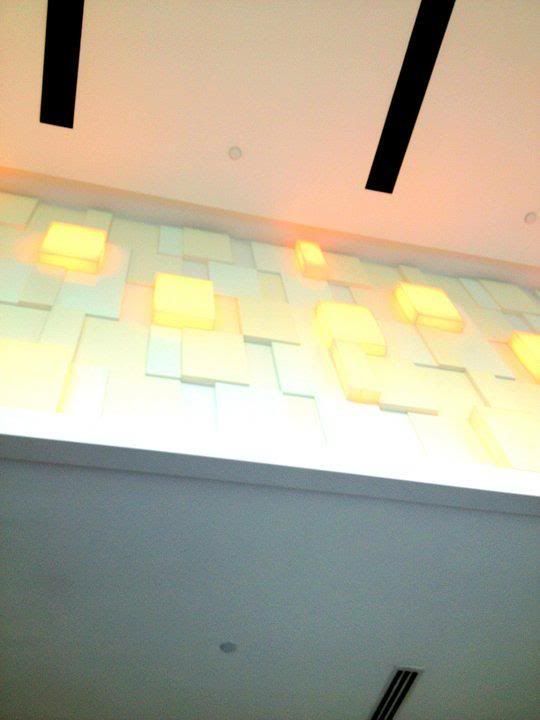 for the social media addict =x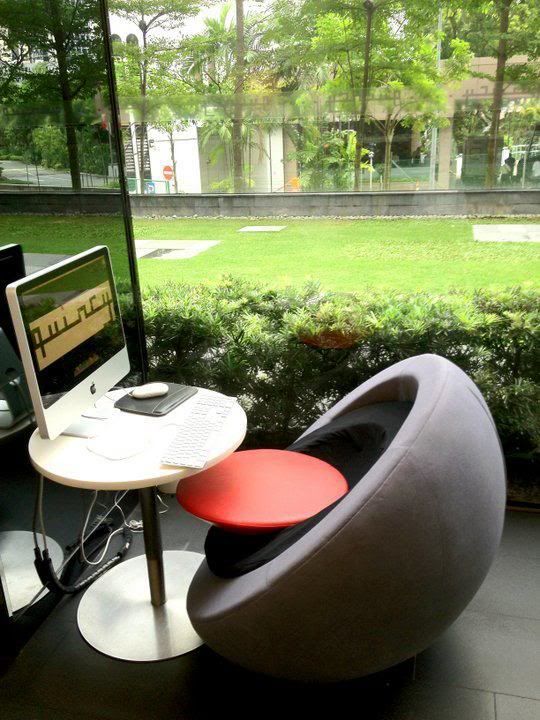 Next up is the cupcaking baking class! Really exciting and they started preparing all the ingredients for us while we were having lunch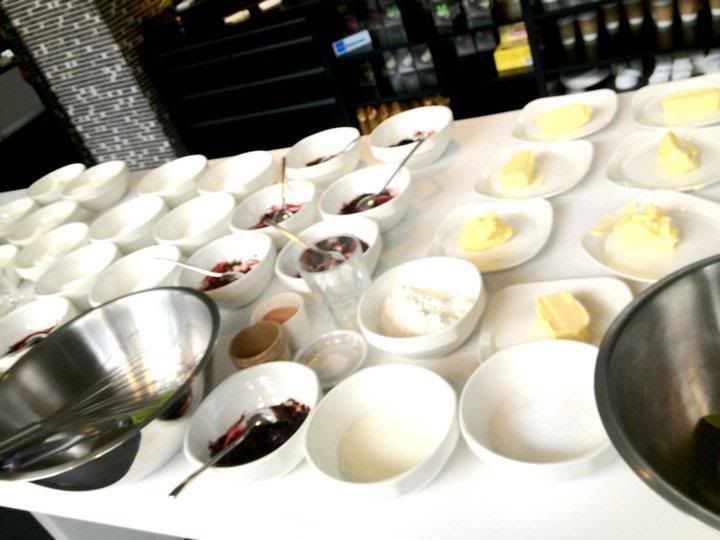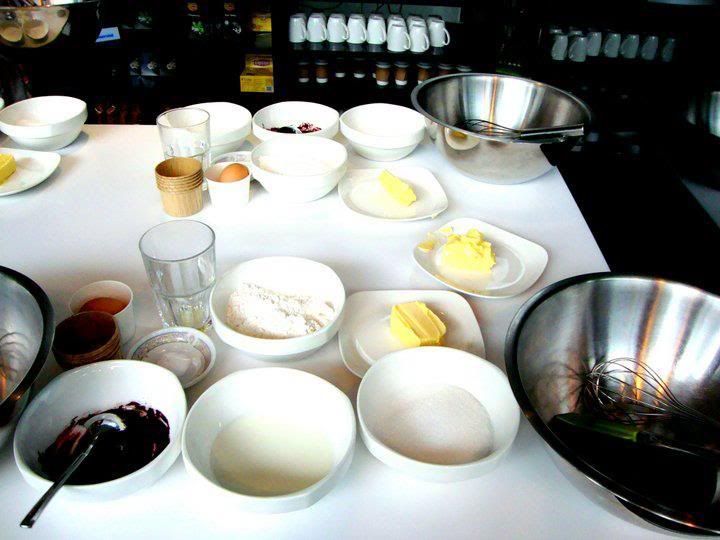 Wore our aprons and couldn't resist camwhoring haha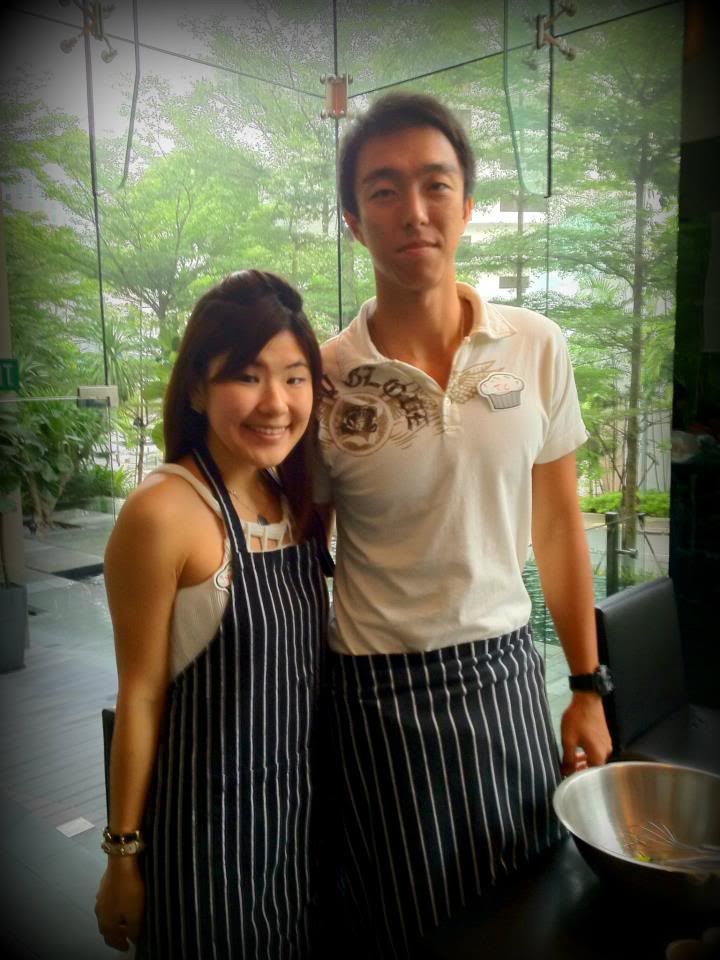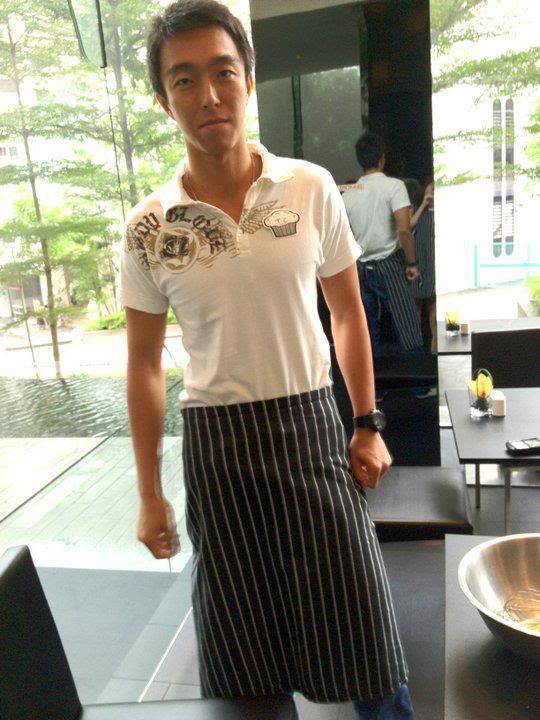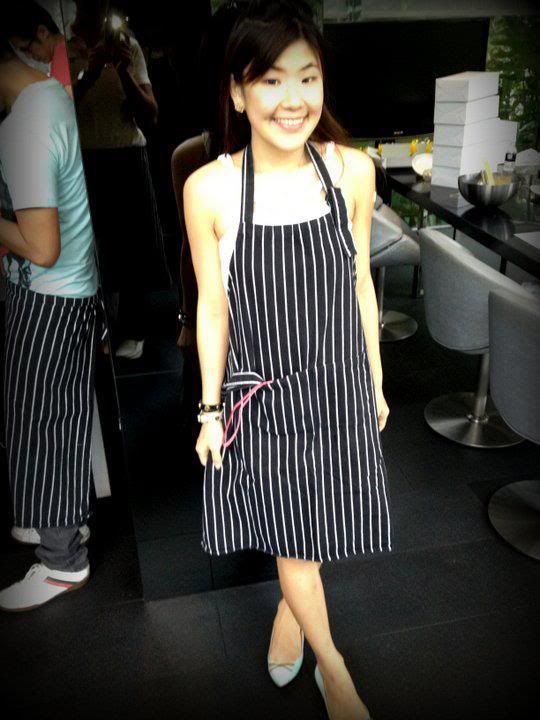 All couples in the class and we did a self-introduction..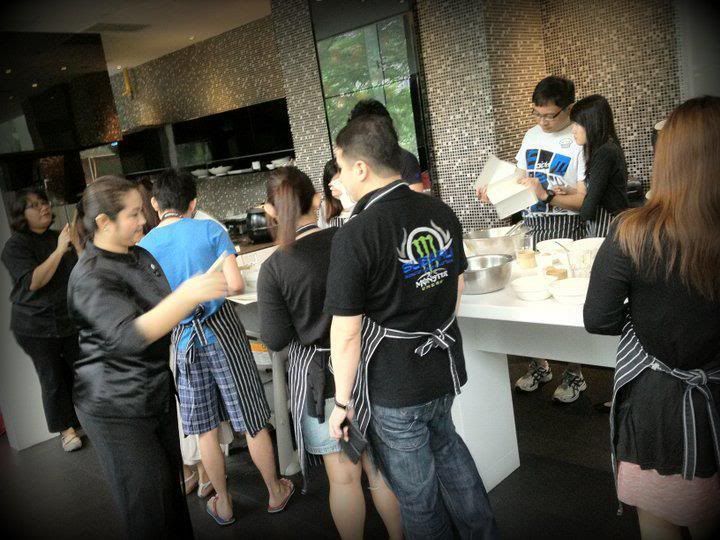 Baking begins! TC insisted on doing it because he said I was clumsy hahaha...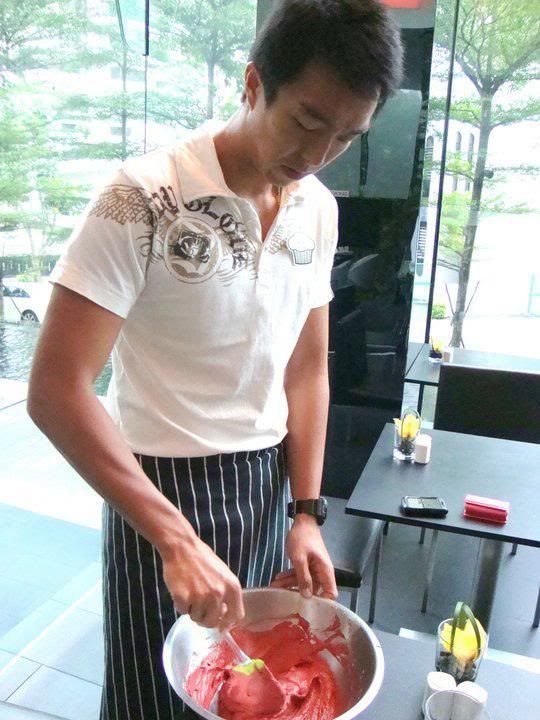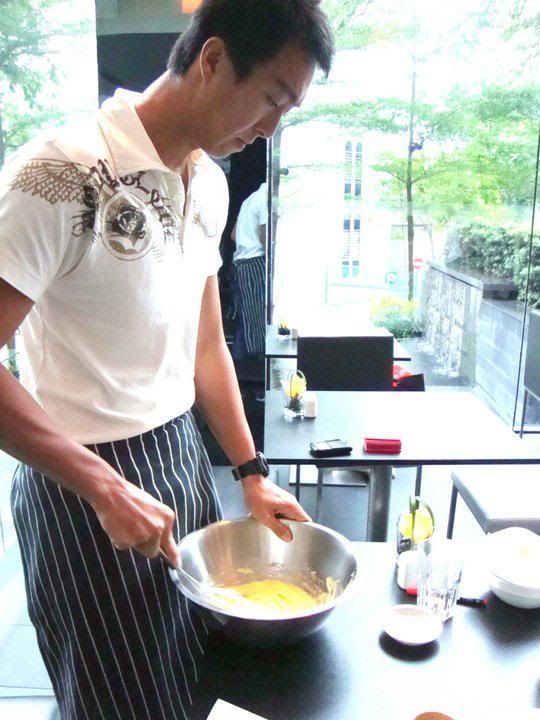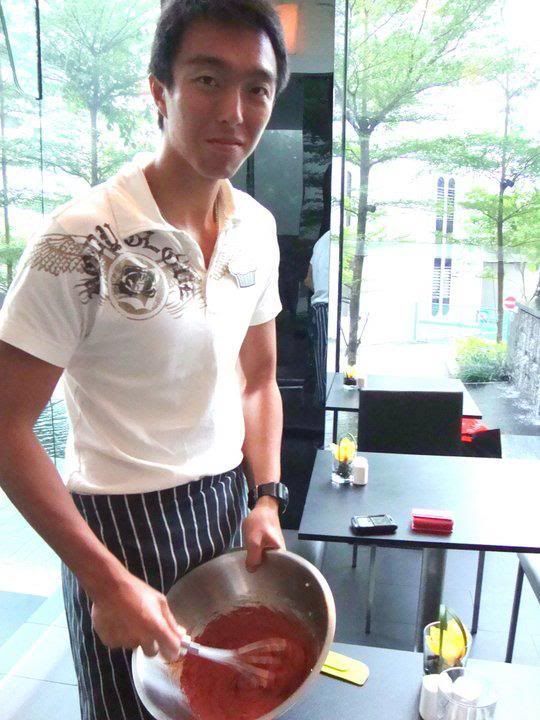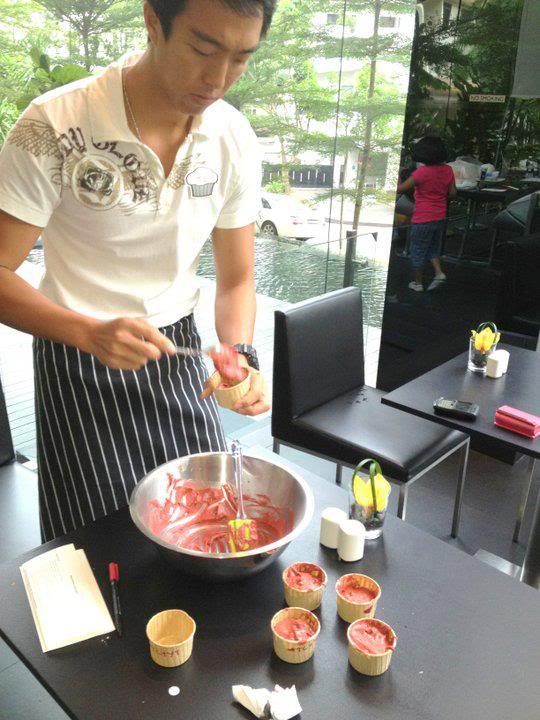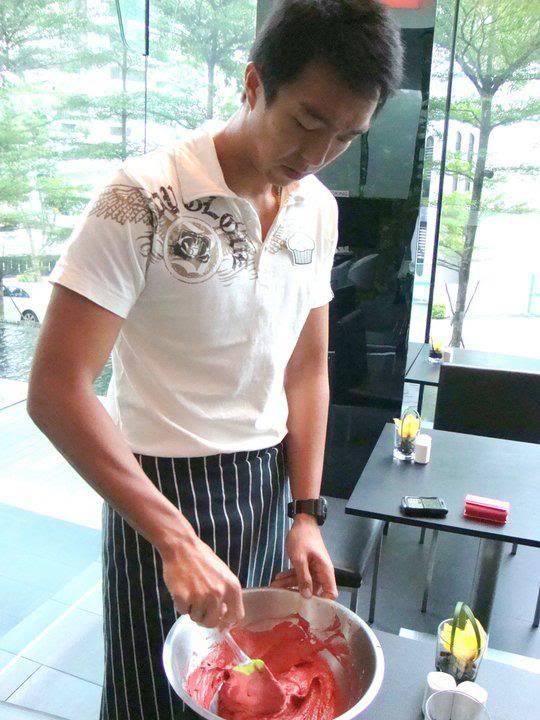 Our cupcake teacher was really friendly!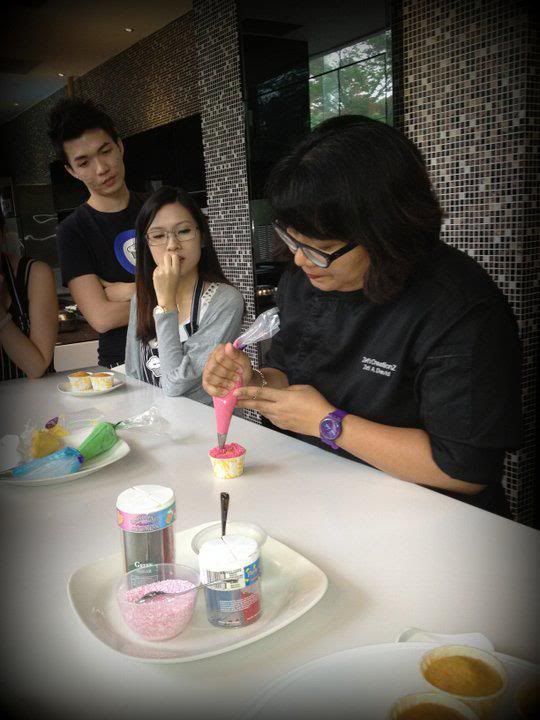 Our masterpiece! Red velvet cupcakes & vanilla cupcakes! :D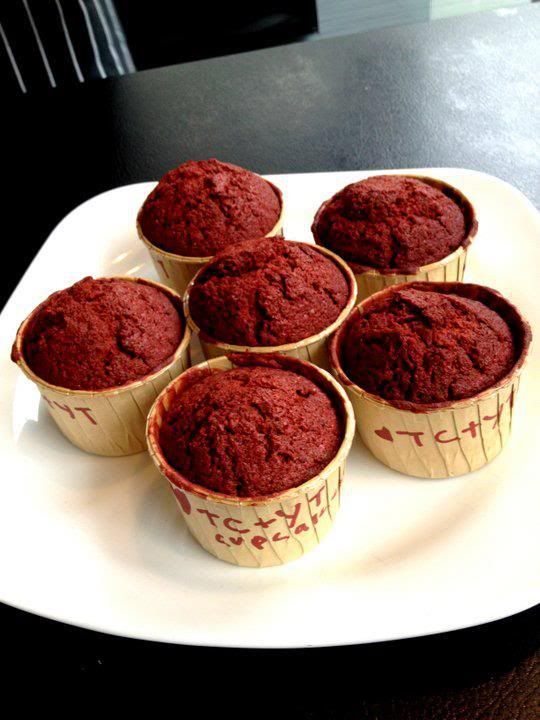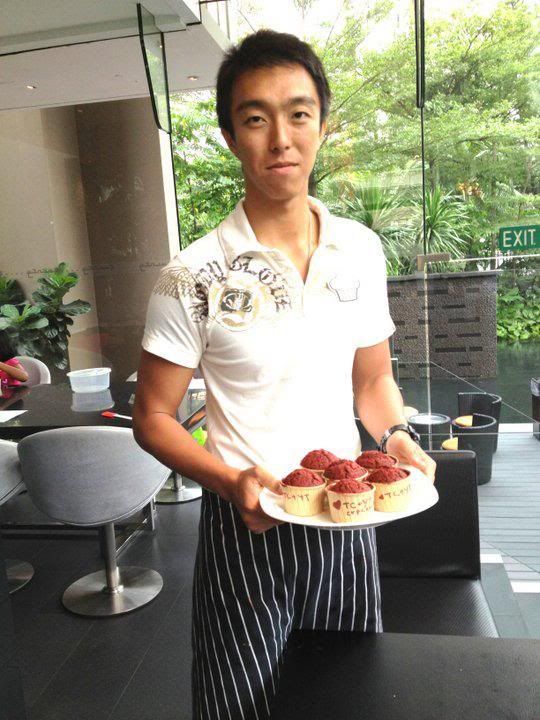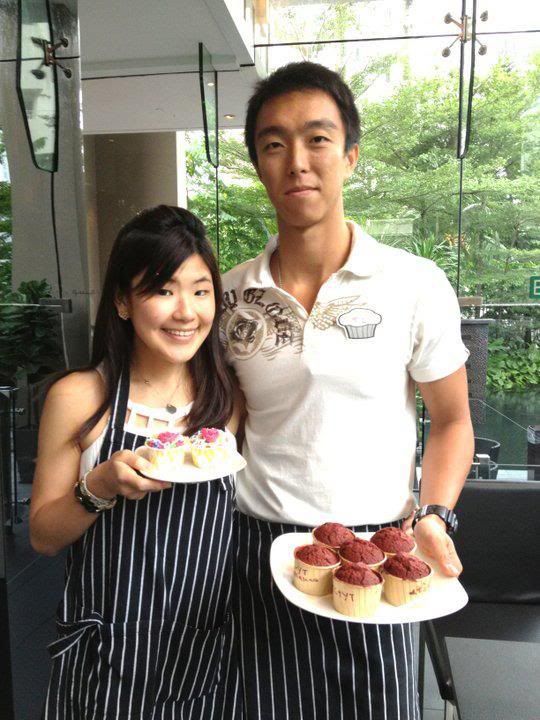 We celebrated our "birthday" with candles as well together with the other June birthday girls/guys in the class haha :)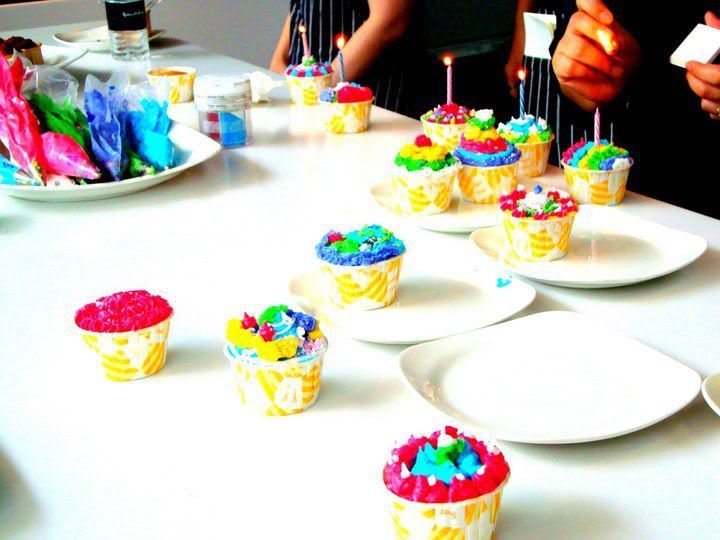 Cupcake decoration contest and our entry is mega mega fail. No creativity nor style, we better stick to our day time jobs.. the others are mad pretty but ours (second row 3rd from top) look damn funny with the zig-zag white cream on it to cover the fail design haha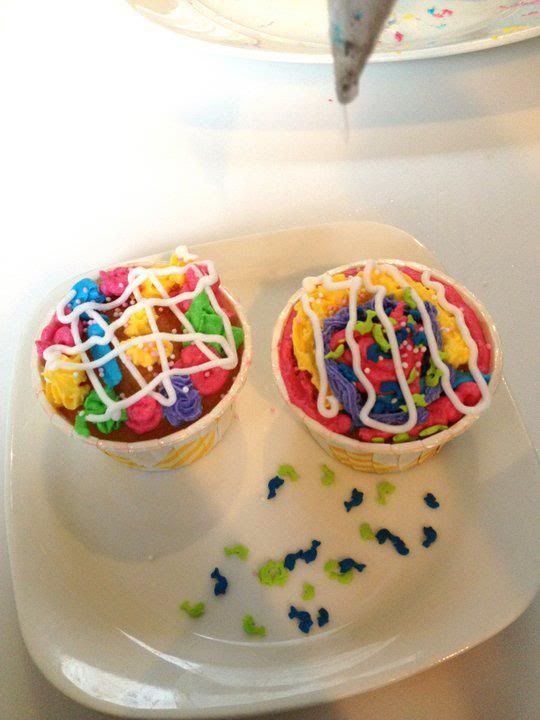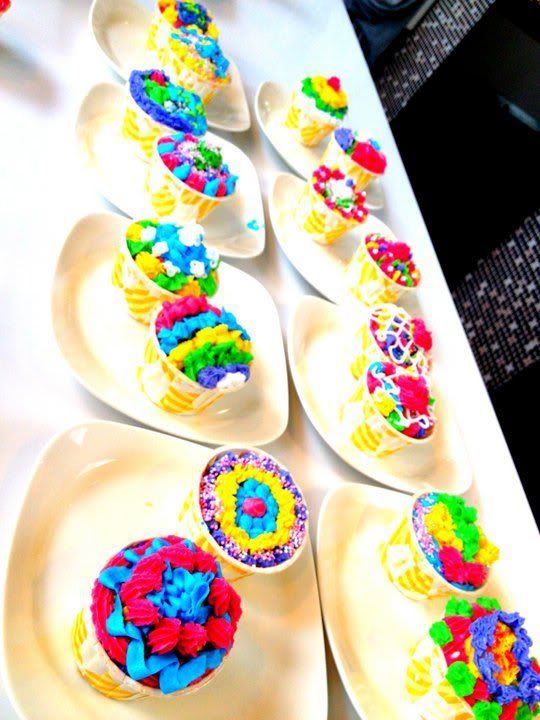 The pretty angmoh won and got herself a prize!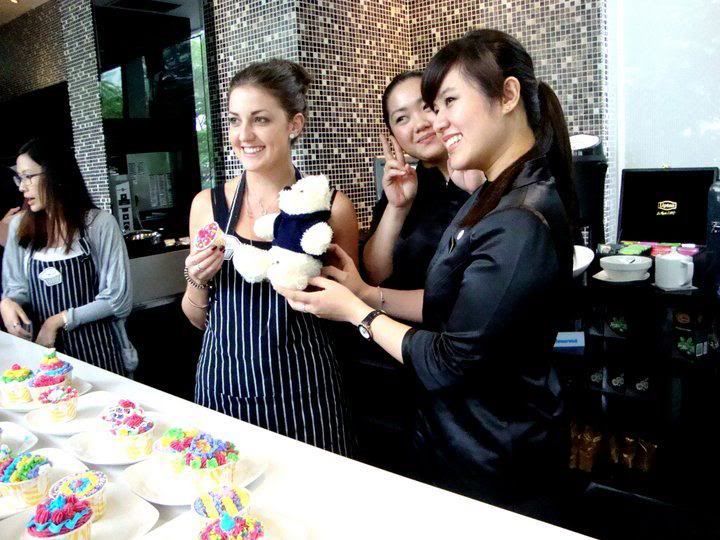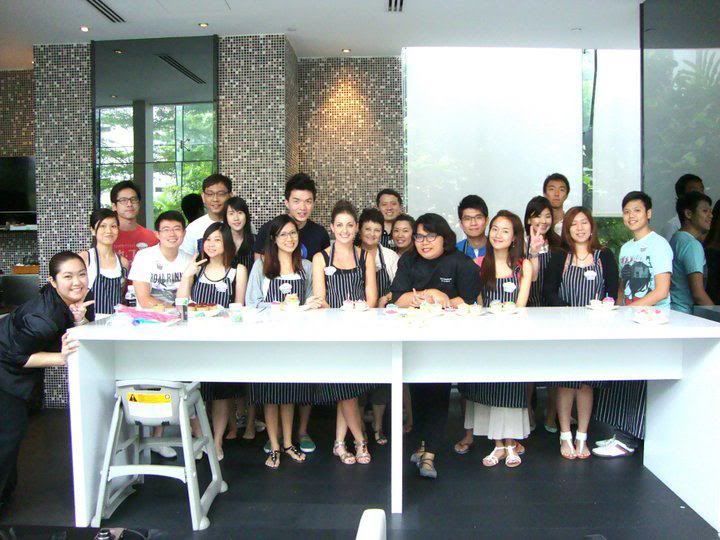 Best part is to eat without cleaning up.. icecream with chocolate toppings on top of our red velvet cupcakes!!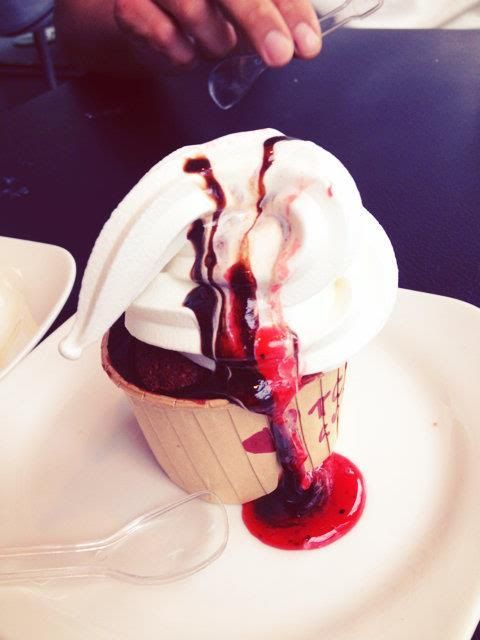 Brought home our masterpieces!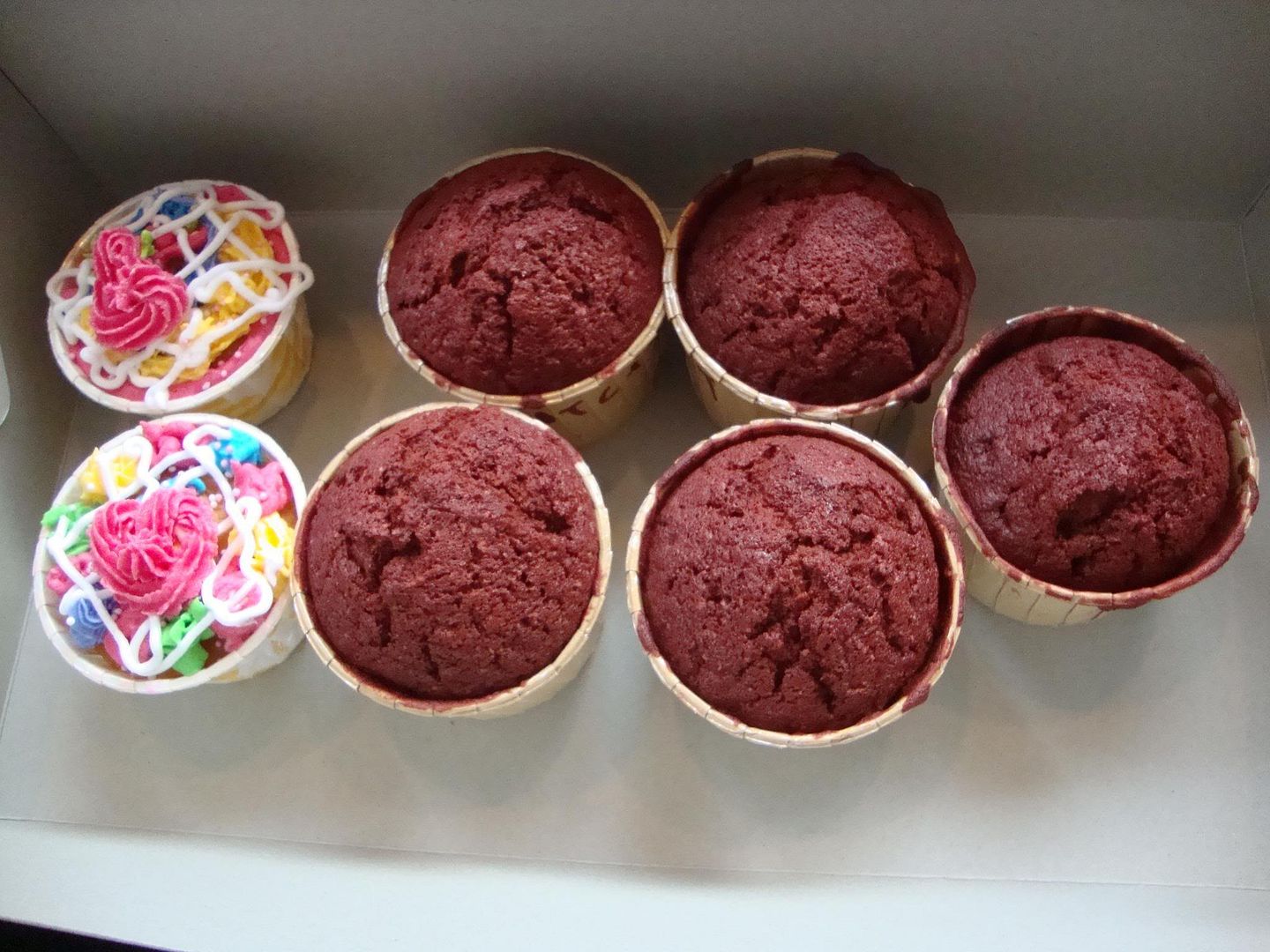 Recipes
given out as well to try at home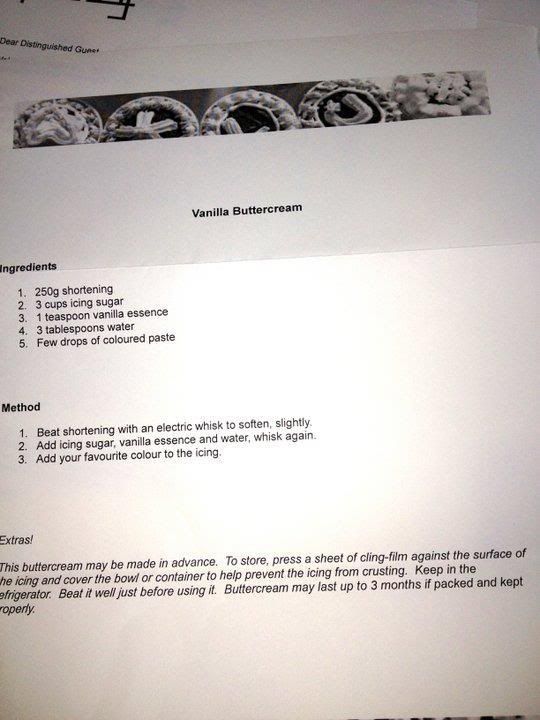 would love to try the red velvet cupcakes soon!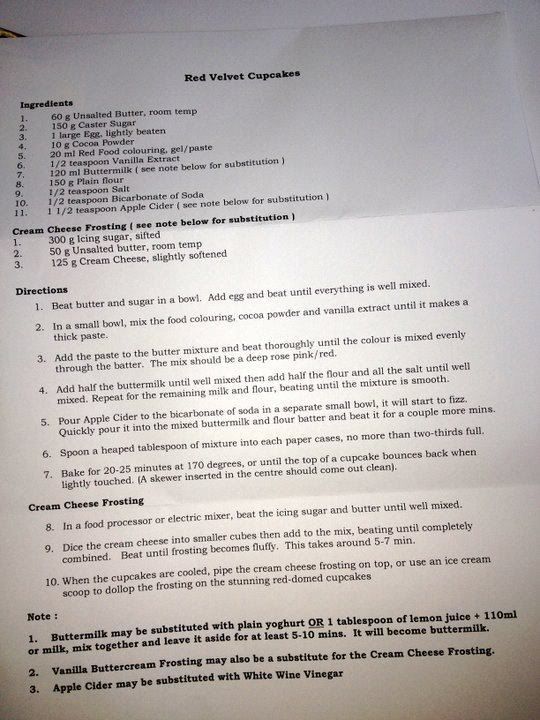 So it's swimming time after food & he loves anything outdoor and sports..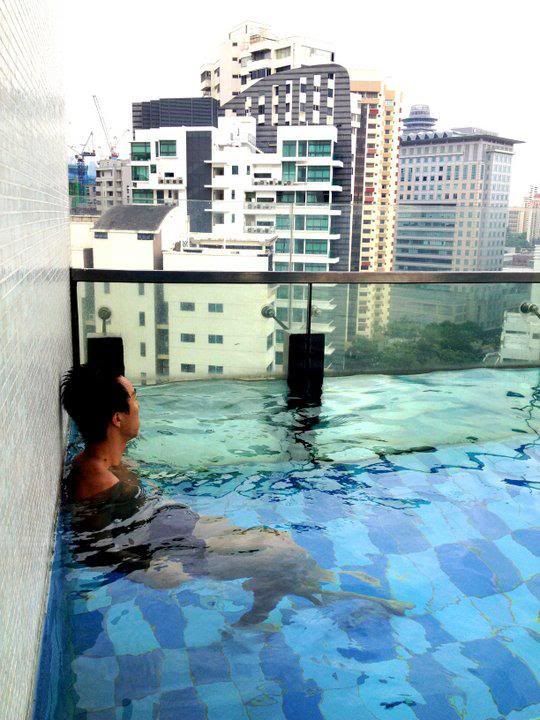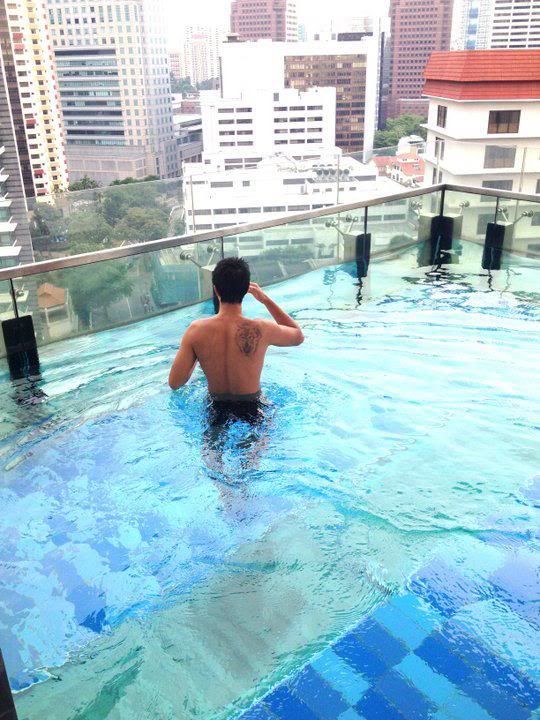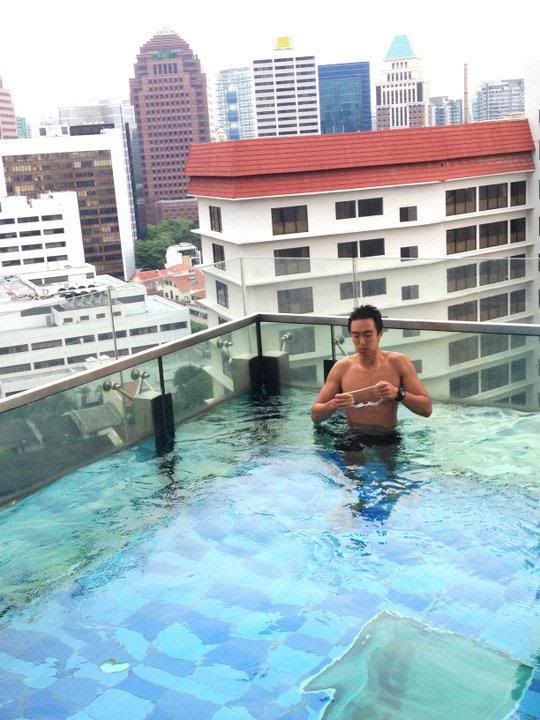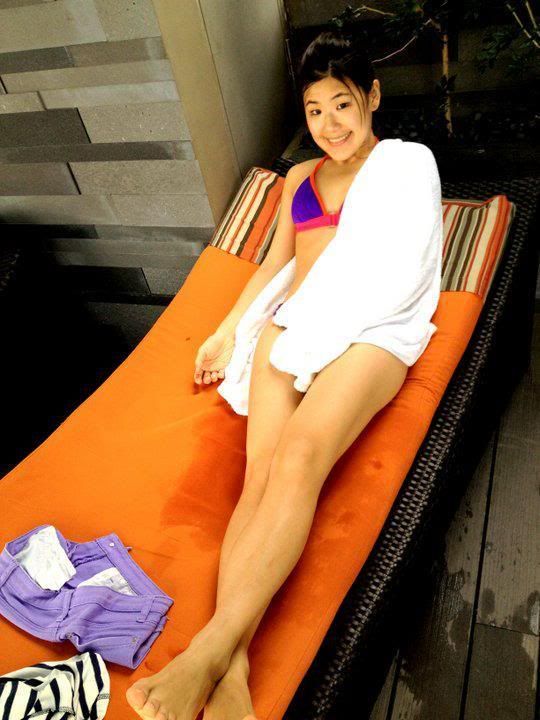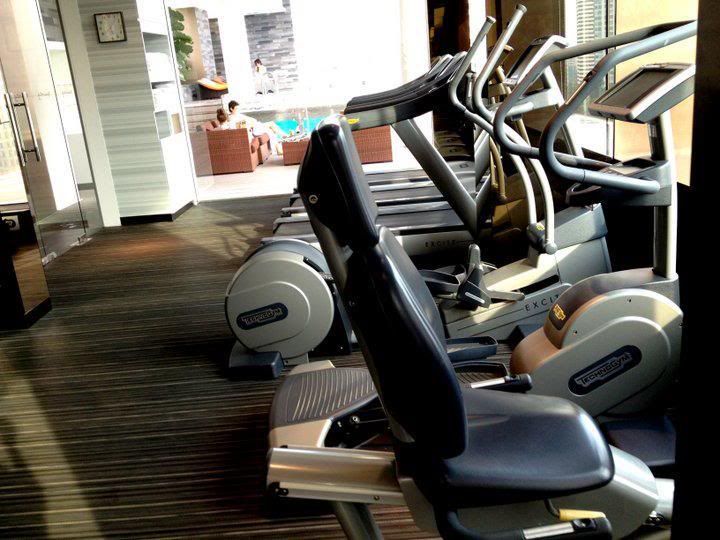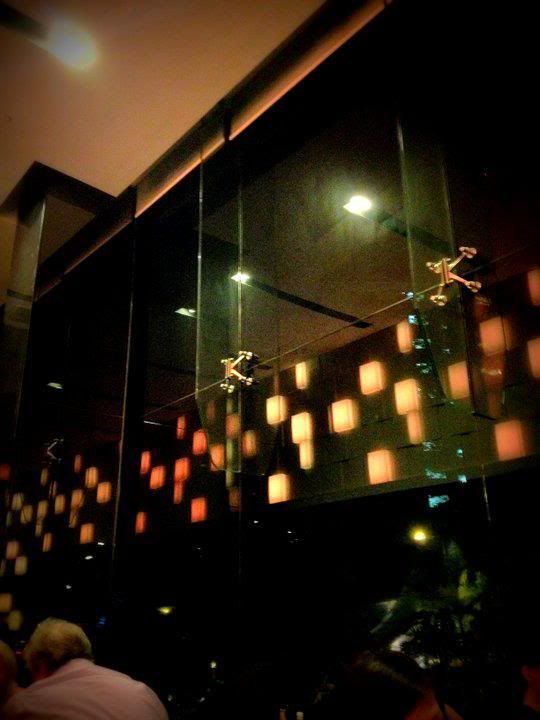 Dinner menu. We settled all our meals inside since they were inclusive!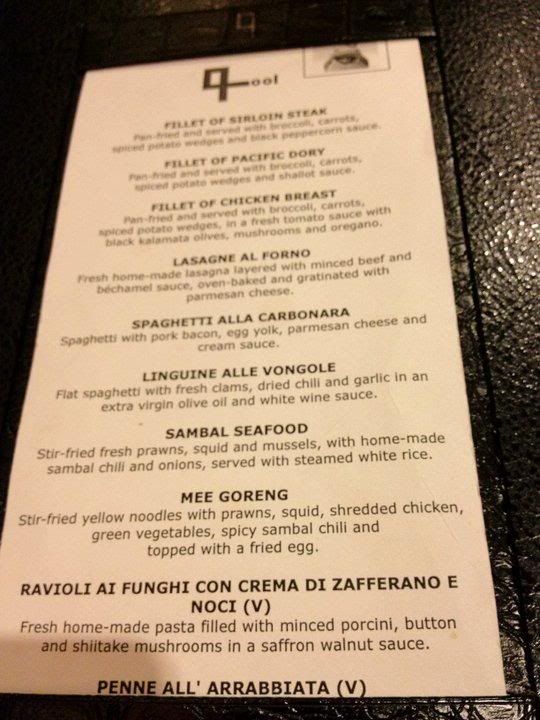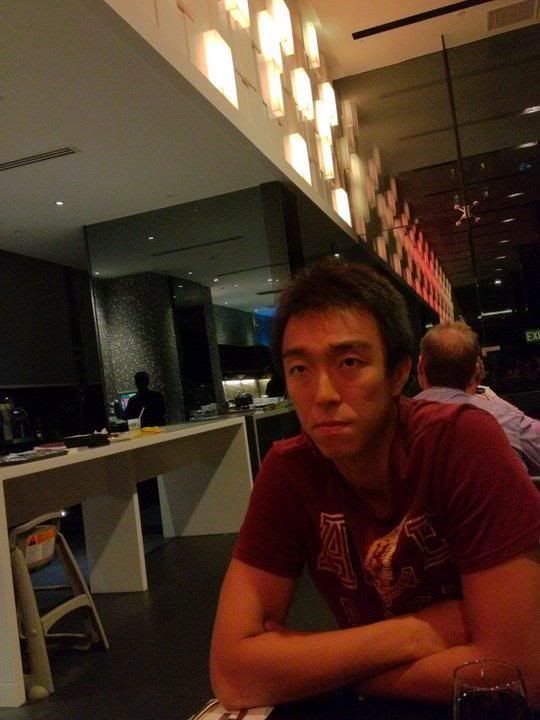 x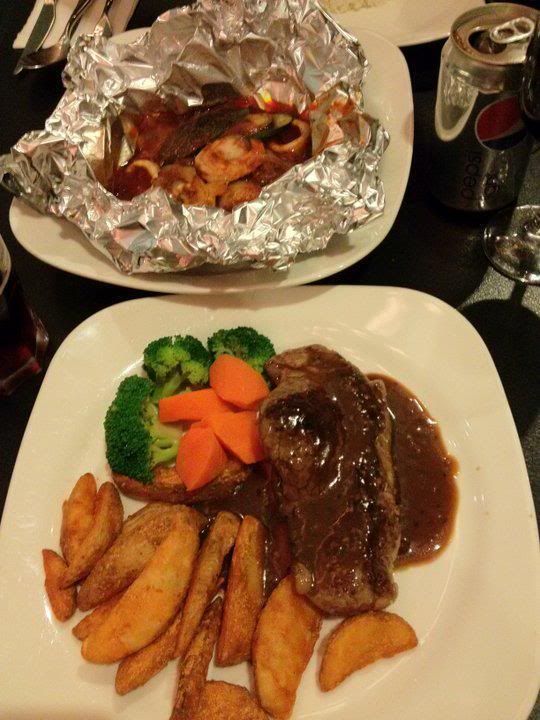 Wine after dinner and taking walks at the park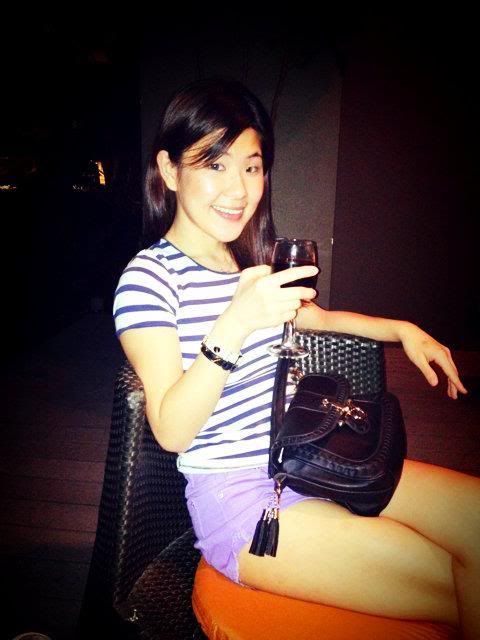 They had movie by the pool as well with free-flow chips and popcorn and drinks! Only two couples joined so we felt kinda awkward haha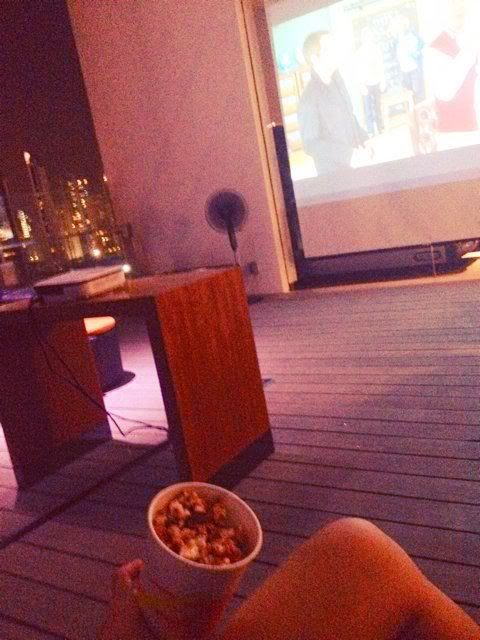 Went back the room for LOTR marathon instead with our popcorns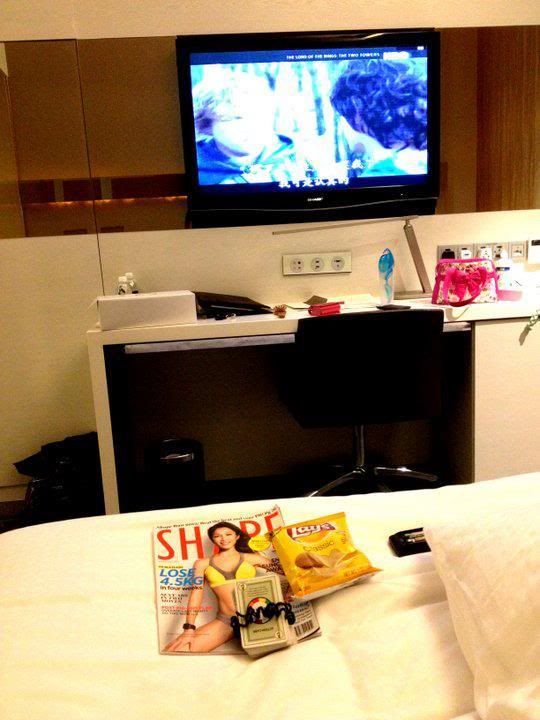 Breakfast buffet next day, not alot of choices but still decent.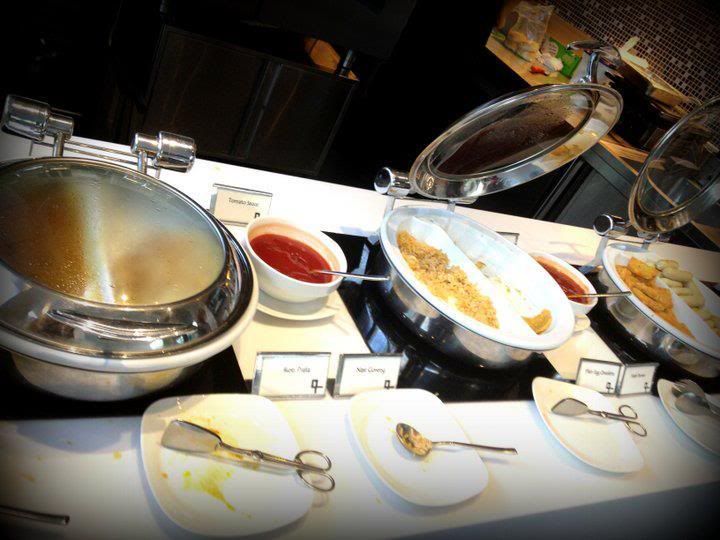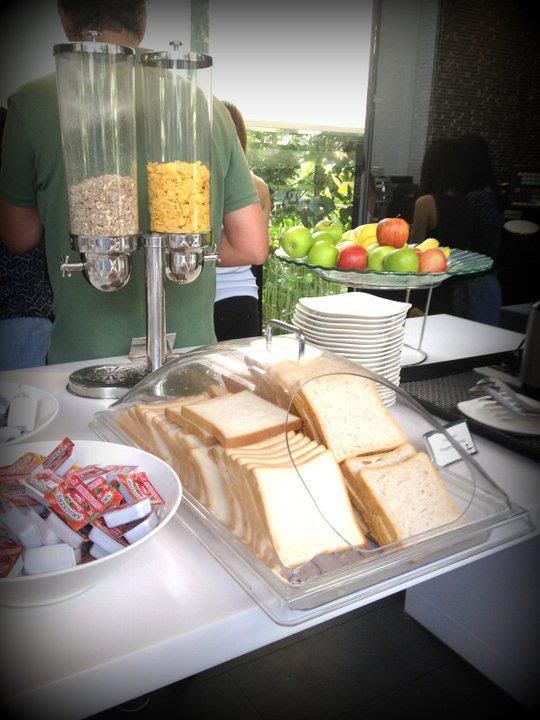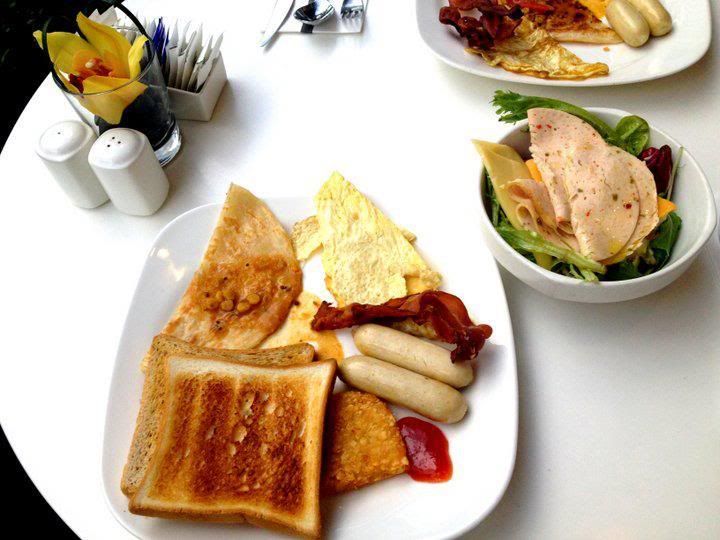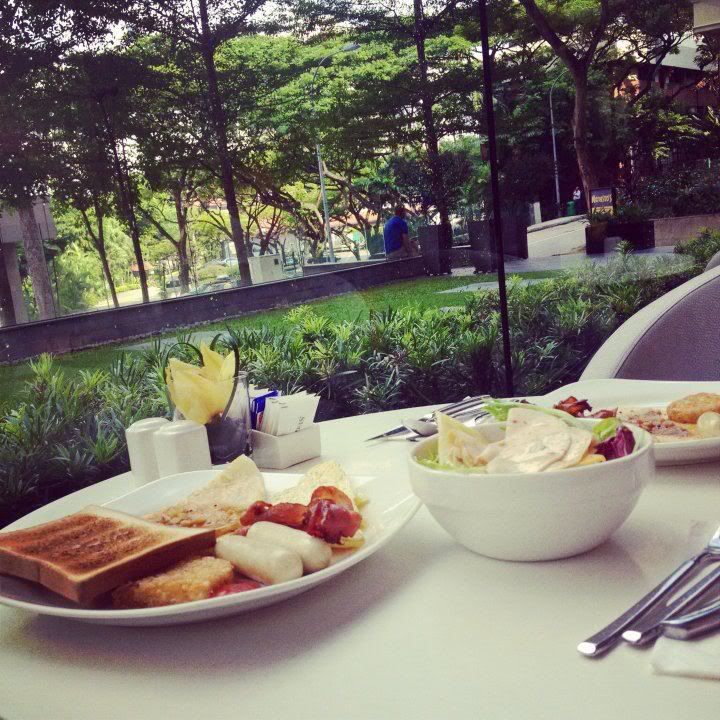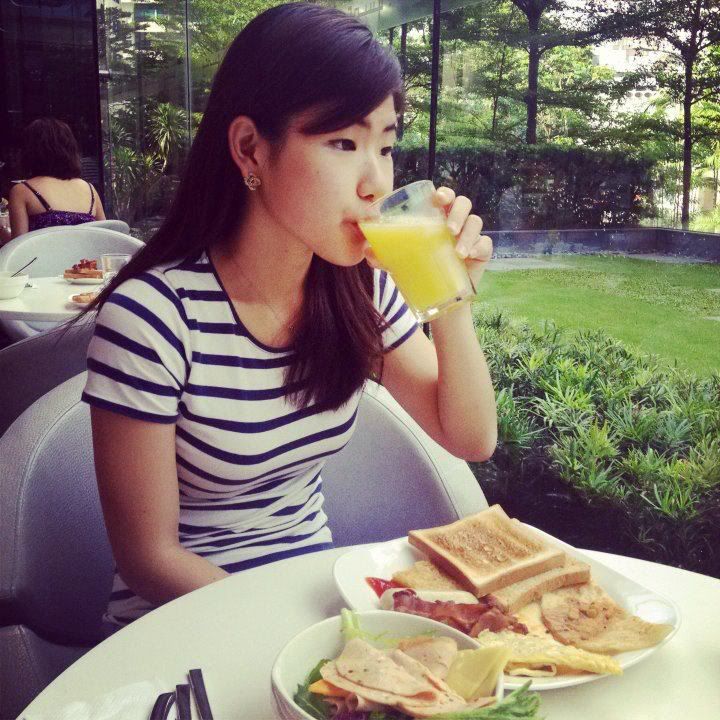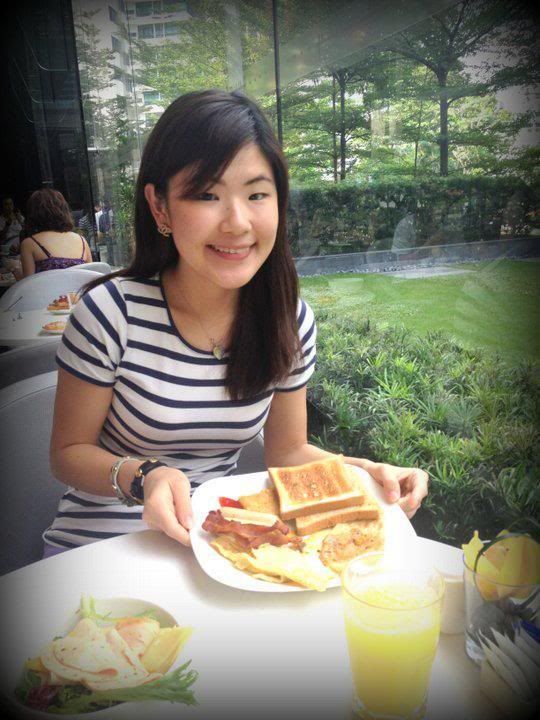 They had late checkout at 3pm so it was quite awesome to dip into the pool again :)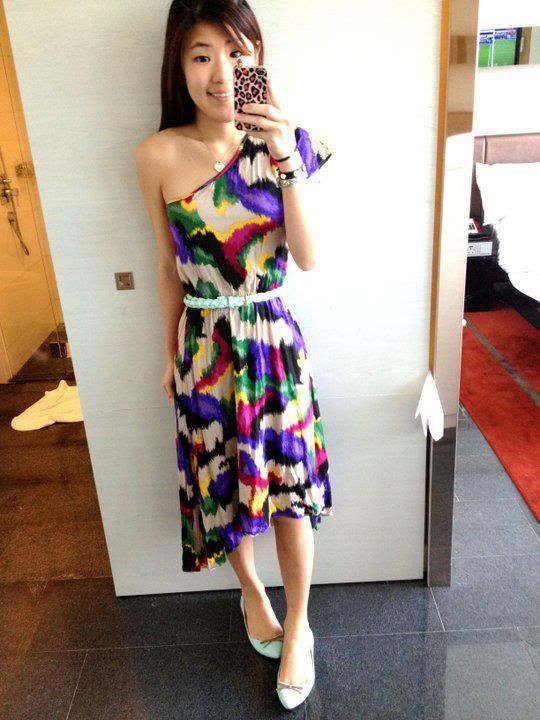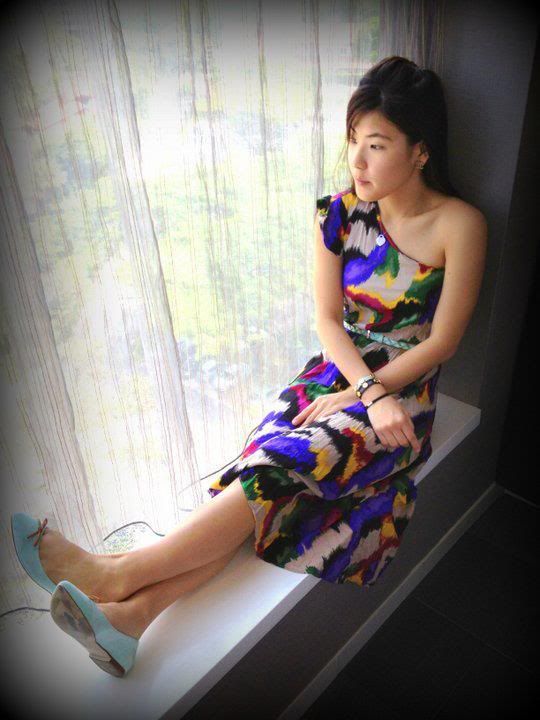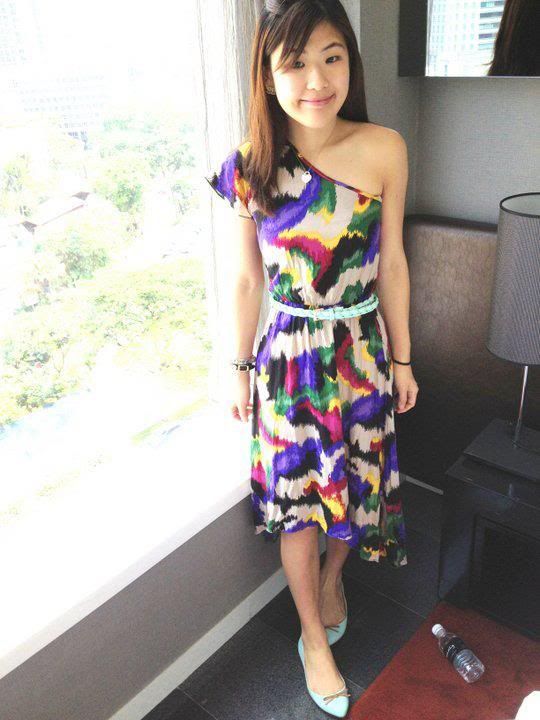 self-timer before ending our staycation and touristy day! :D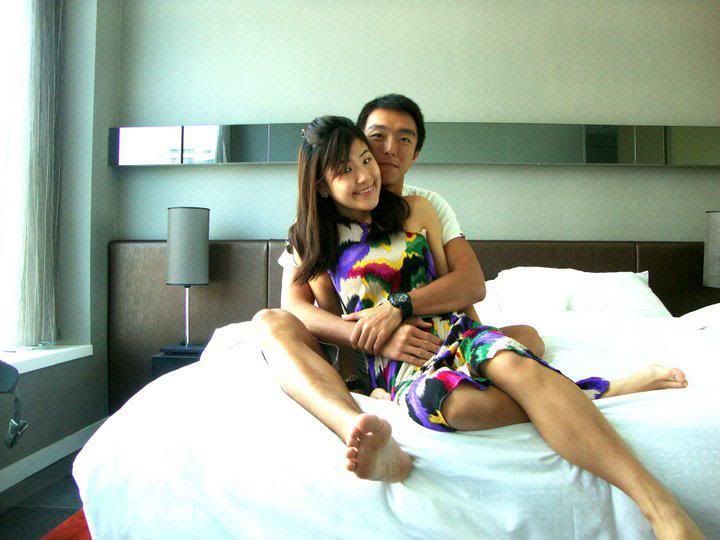 This entry is so easy to blog because it's just copying and pasting pictures and inserting captions haha :) Blogged another entry before this so click on Older Posts okay! xx