I was invited to the bloggers event at
iFly Singapore for indoor skydiving and Skyloft for the rooftop dining
last weekend.
I have heard about iFLY via social media but I have no idea it existed in Sentosa till I received the invitation. The last time I was at Sentosa was at least a year back for beach activities, dining at resort world, cable car rides, underwater world and touristy

activities

. So this time round, it was for iFLY and I was pretty excited about FLYING INDOORS, imagining myself to be like superman floating in the imaginary sky.
Basically, iFly is the world's largest indoor skydiving simulator and gives a body flight experience like the real deal! The wind tunnel is strong enough to contain 200 people of 100kg each and provide a thrilling experience for the flyers. At zero accident rate so far, it is safe and affordable (as compared to the real deal).
Beginner flight packages (inclusive of comprehensive training and two flight experiences) range between $50-89, depending on peak or off-peak timings. The whole experience lasts for two hours and when you show your certificate (gotten at the end of lesson), you get 25% off the next visit. There are occasional promotions as well, like the NDP coupons that I spied which had some iFly deal-savers!
iFly Singapore
43 Siloso Beach Walk, #01-01
(Beside Beach Station @ Sentosa)
Tel: +6571 0000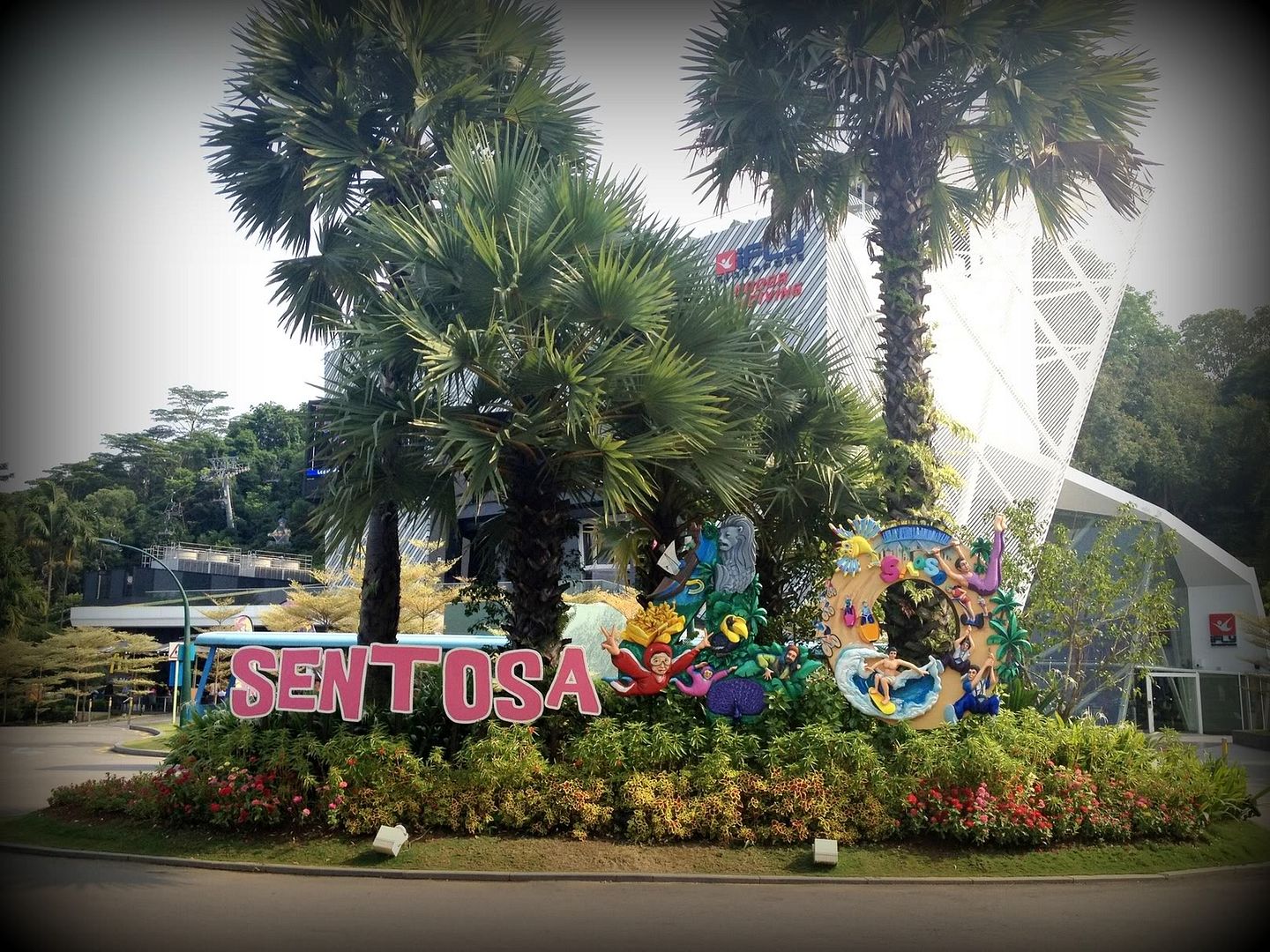 Decked in bright colours to reflect my excitement even though i had less than 6 hours of sleep that day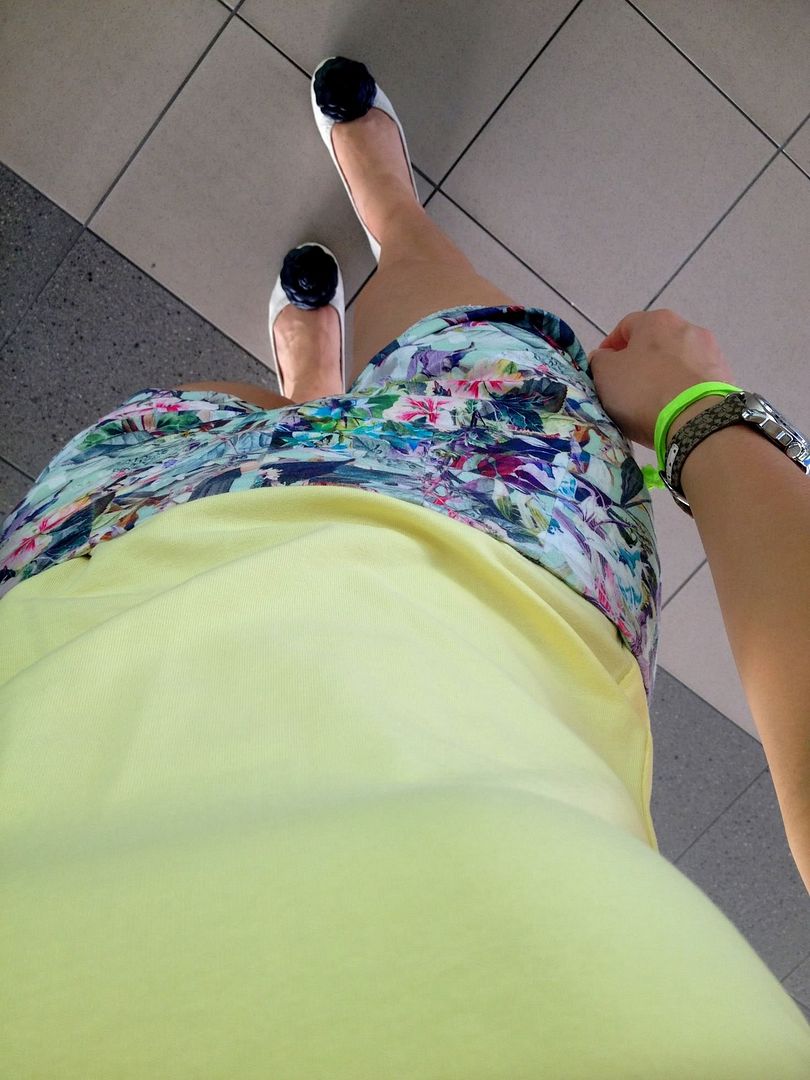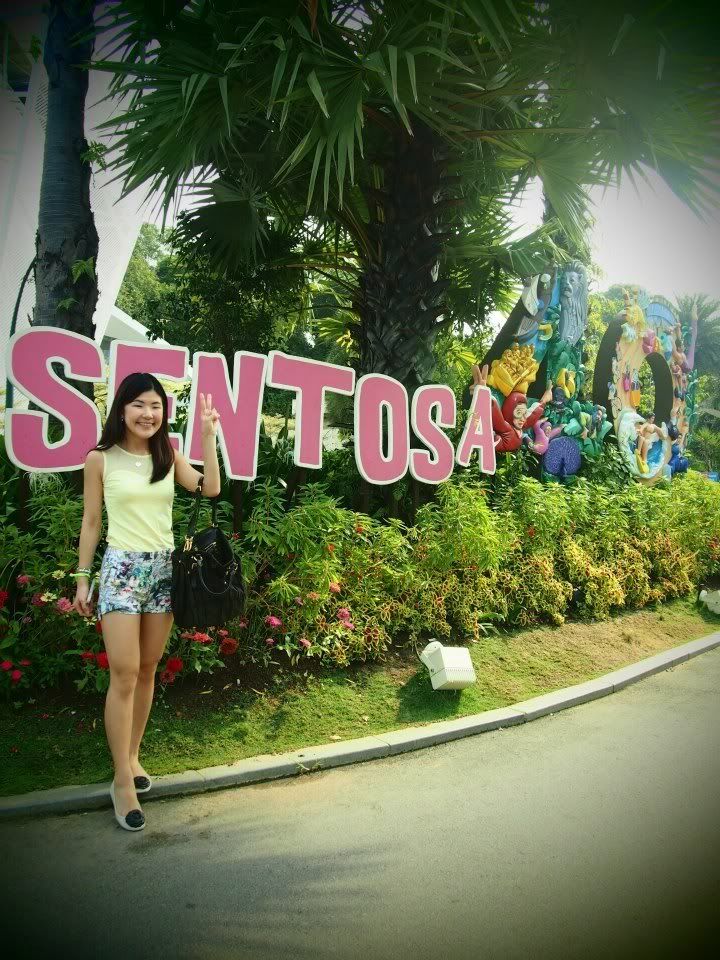 Went with Veron, my guest that day and she said it's been awhile since she visited Sentosa. Our first time visiting Sentosa together!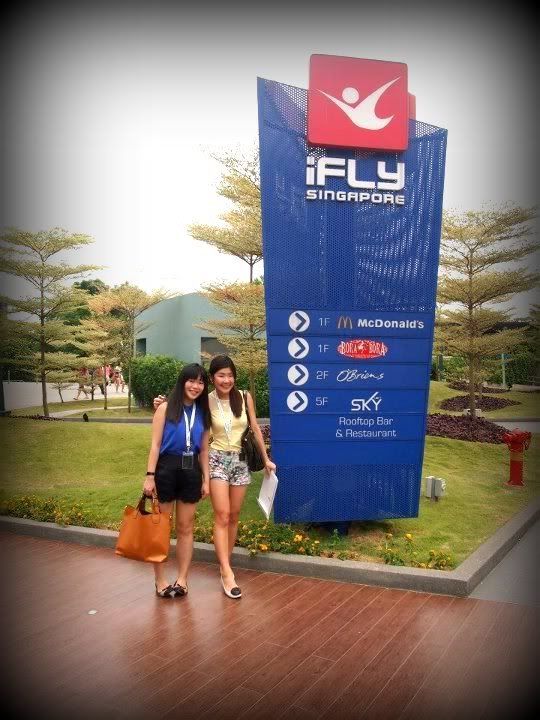 So here is it.. located just beside Beach Station and the same building for McDonald's as well!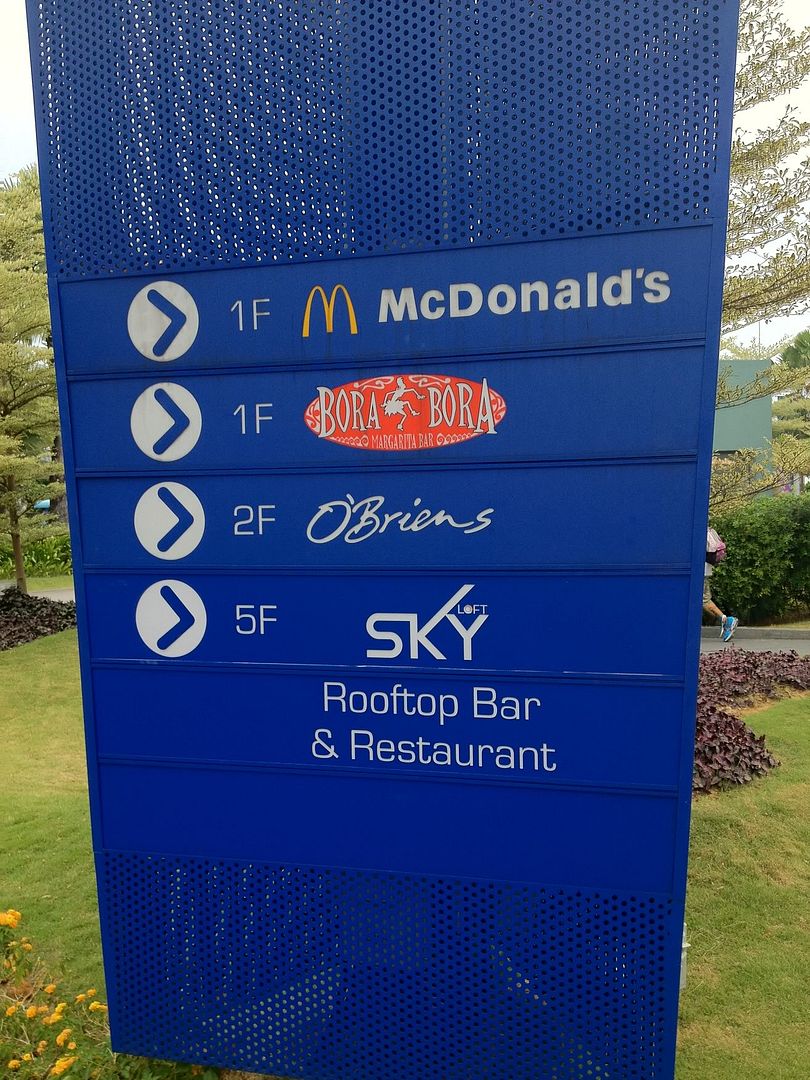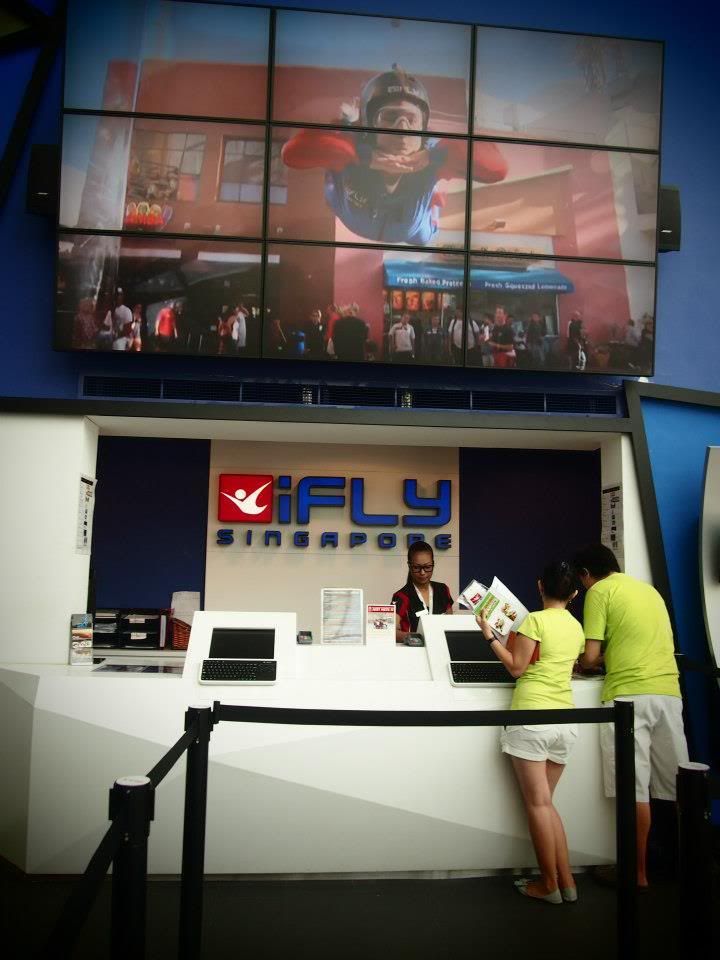 Check in counters and "flight" details!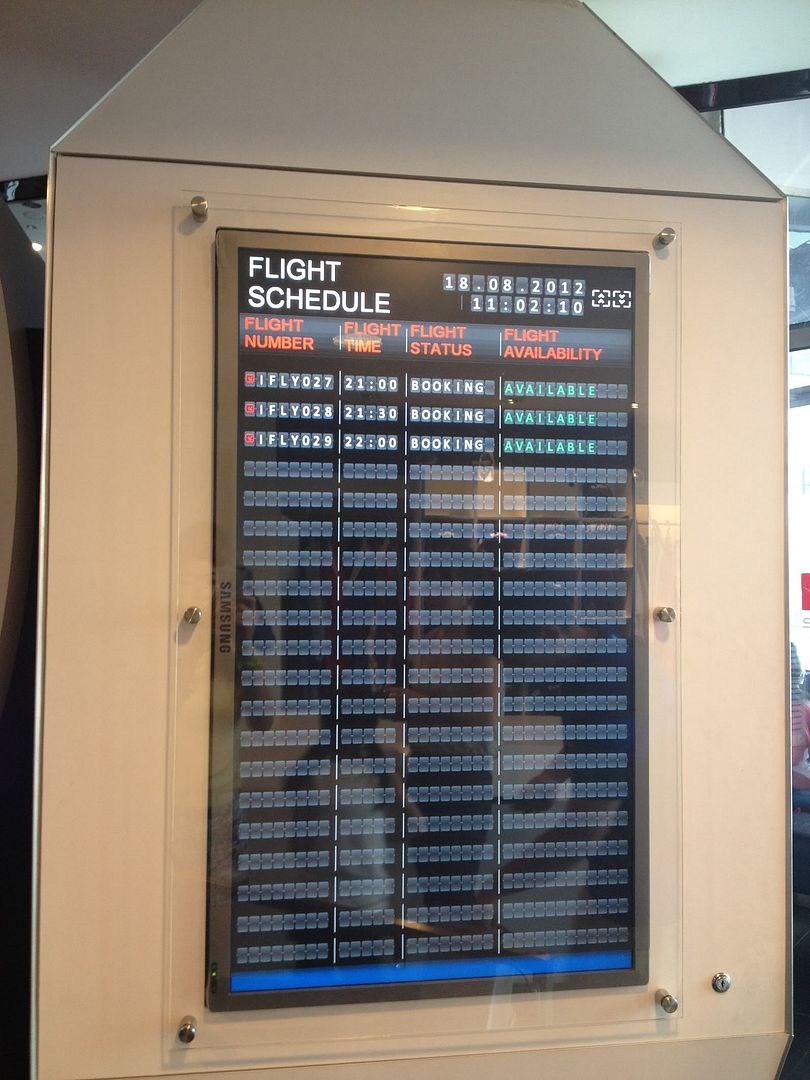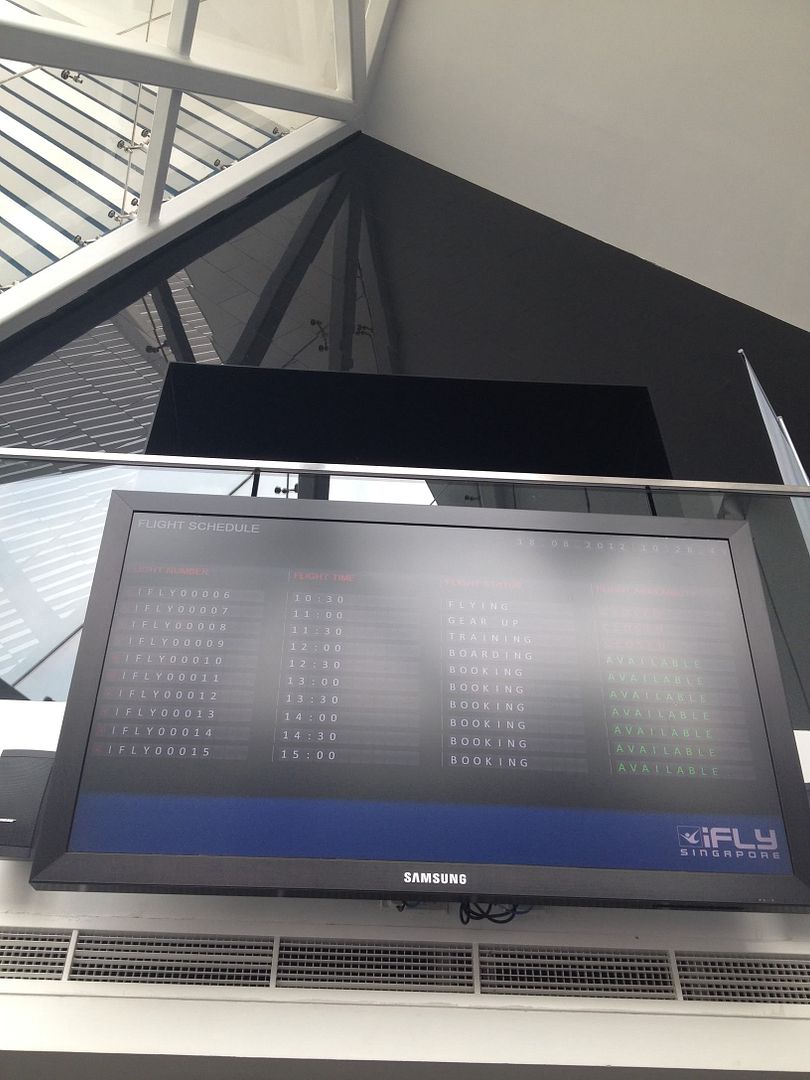 Our waiting area where we watched other people fly and they looked quite pro that I got slightly nervous haha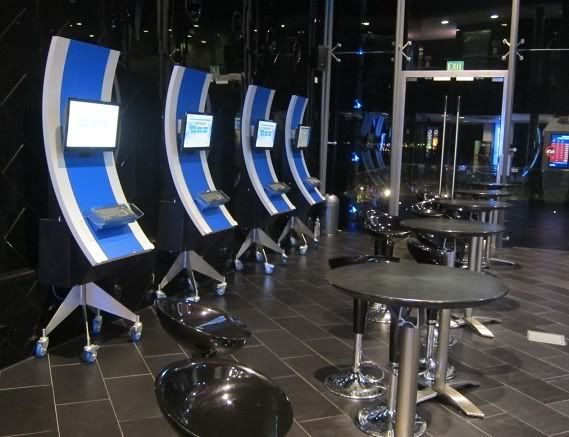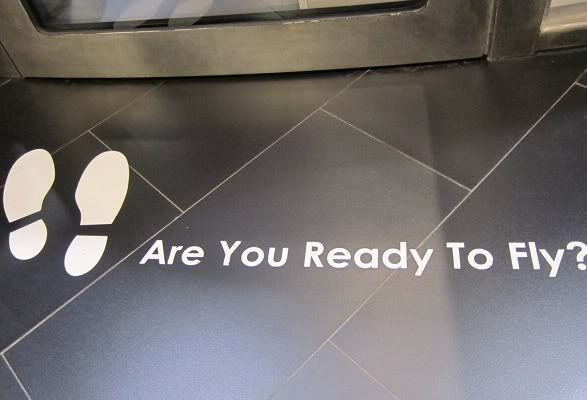 YES WE ARE!
We are brought to the training room where we met Ryan Chee, our instructor that day. The instructors are all certified by the International Bodyflight Association. Basically, they are all experienced flyers and properly coached, so flyers are in the right hands and can be assured of a safe flight.
During the training session, Ryan taught us the safety tips, basic postures for optimal flying experience and most importantly, the various hand signals used to communicate with the flyers in the tunnel. Each of us had to lie on the massage-looking chair for the right posture before proceeding to the actual thing. Chest up, hands up, legs straight and apart!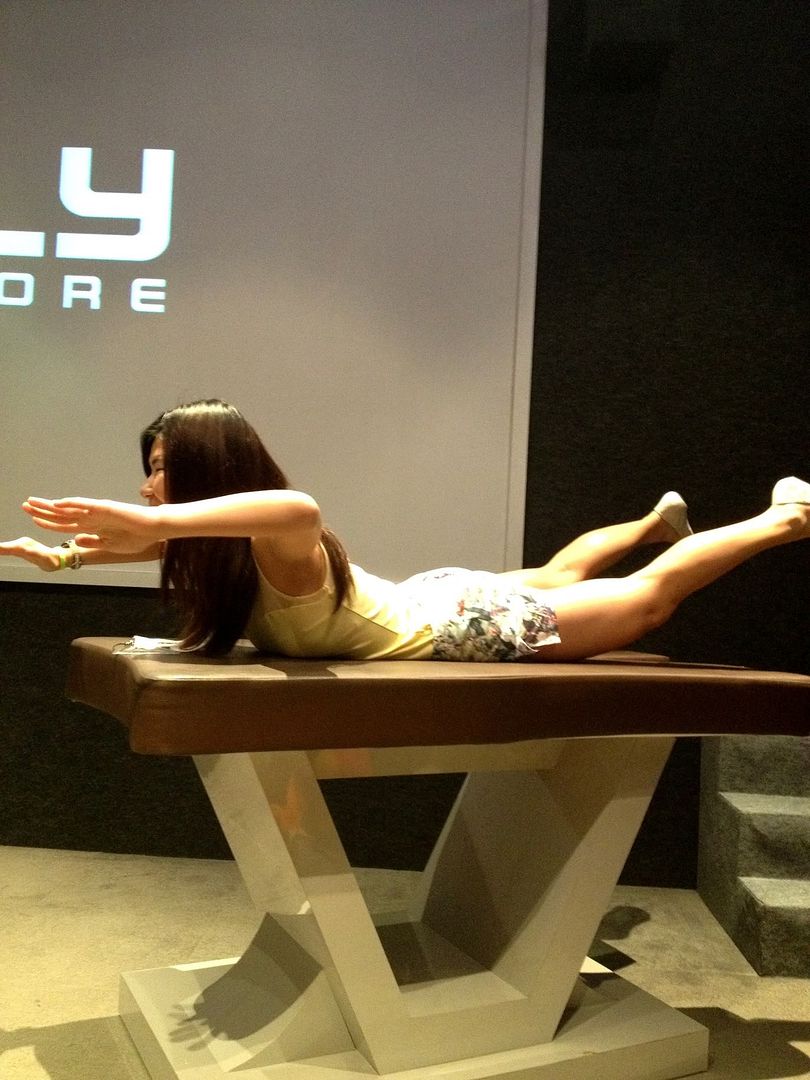 We had to wear the spiderman look-alike suit, helmet, ear plugs, goggles and shoes! So that was our OFTD for that few hours hahaha.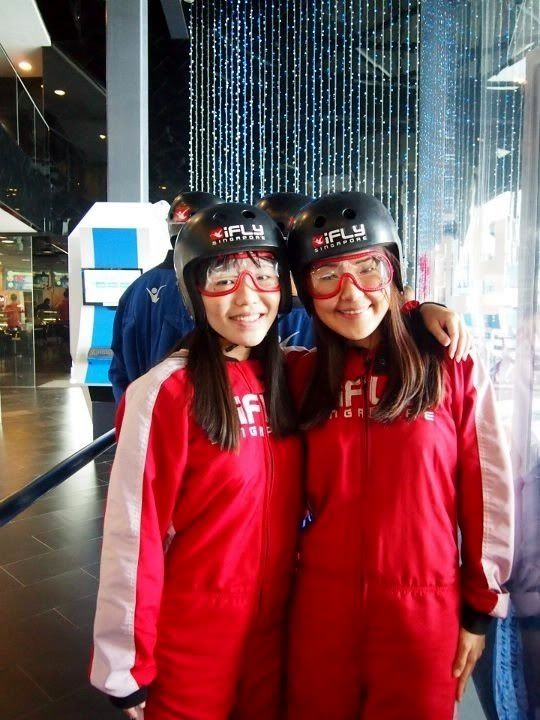 Flying postures!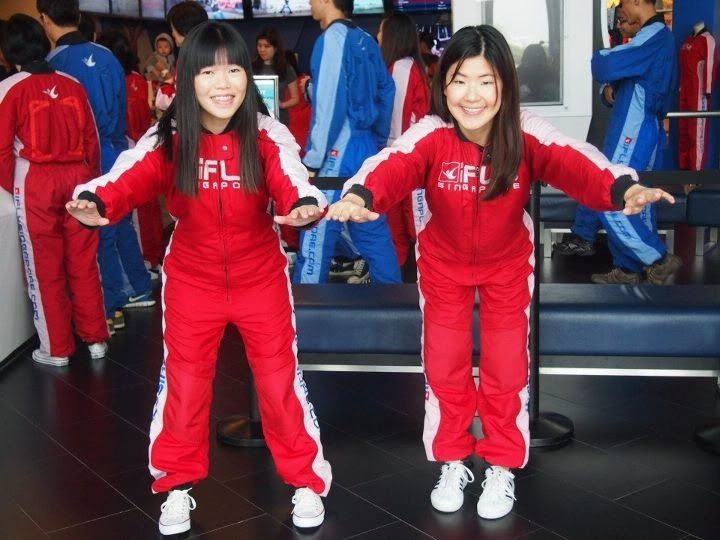 We were brought into a wind tunnel which is able to house about 20 adults but we went in individually as we were beginners. It is damn cool as you feel like you are in space, except that normal breathing can be done. We had two flying experience each and took turns.
Here's Veron looking extremely cool and she did fab!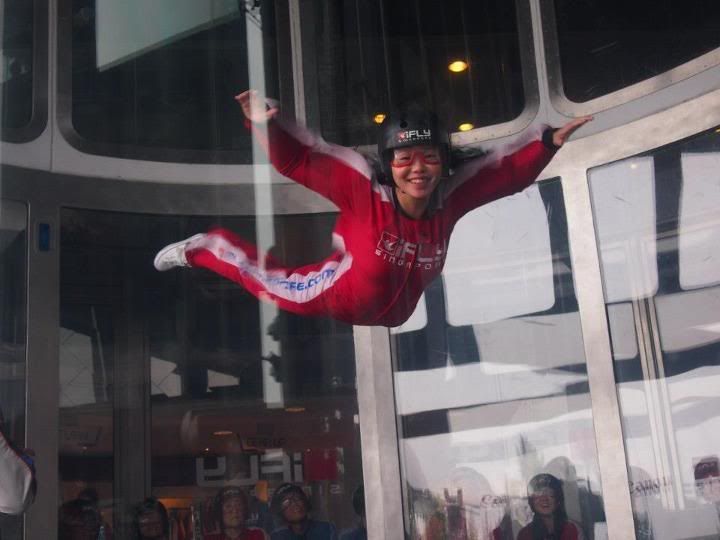 I was watching the videos on the disc given at the end of session and thankfully, I didn't fare as badly as I thought. Before I entered, I was afraid about falling and knocking into the wall and getting my nose smashed (think too much!). The first try was super amateur and I flapped my legs too much which affected the stability. The second try was much better :)
Here's the instructor guiding me into the air tunnel!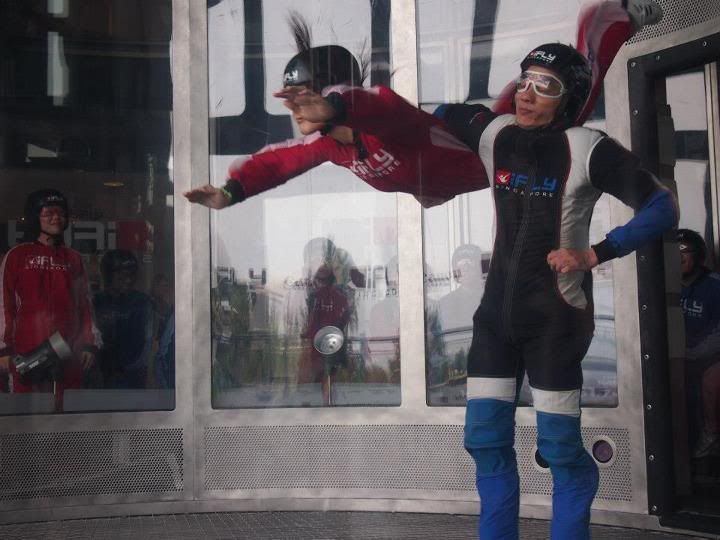 At the second flight, the instructor brought me to the top of the wind tunnel and dropped me down to the base of the wind tunnel.. super duper exciting!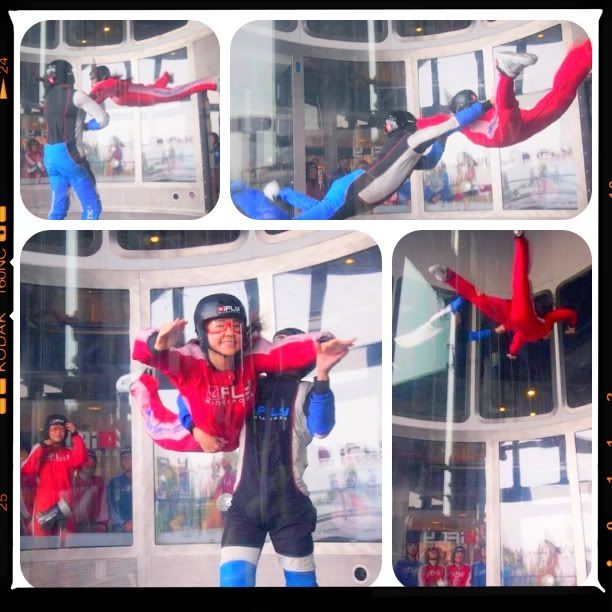 And we are done and it's time for rooftop dining at Sky Loft for our roaring stomachs!
SkyLoft @ iFly Singapore
43 Siloso Beach Walk, #05-01
Tuesday - Sat @ 4.00pm to 2.00am
Sunday @ 10am to 10pm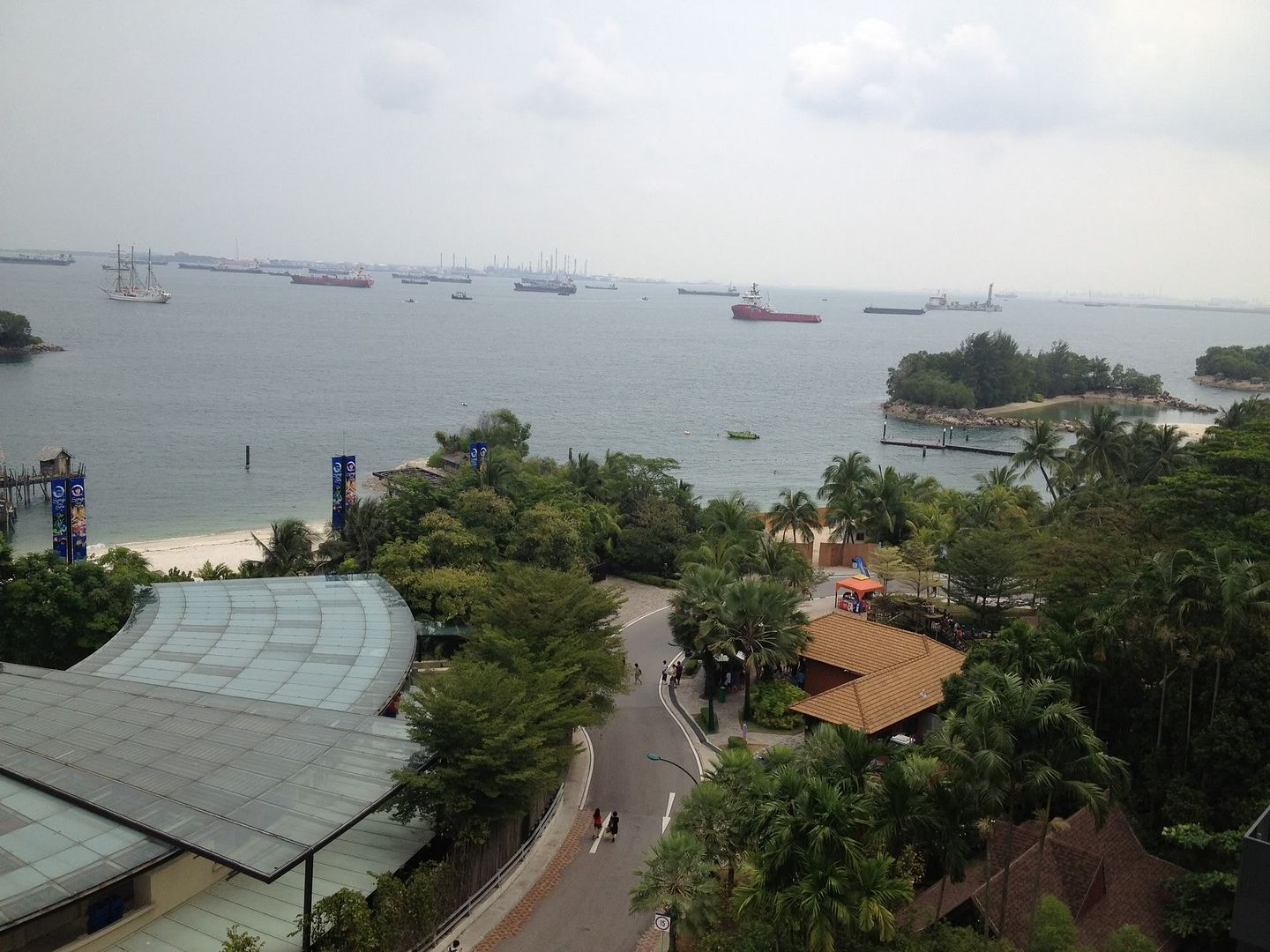 The view from the roof terrace was awesome with the nightly Sentosa's Songs of the Sea which offers firework display, stunning pyrotechnics.. perfect for couples or friends to hang out in the evening and night. They offer a full bar with beer, champagne, vodka as well, with live performances by local bands like Jack & Rai.
Starting with the touristy shot at Skyloft :)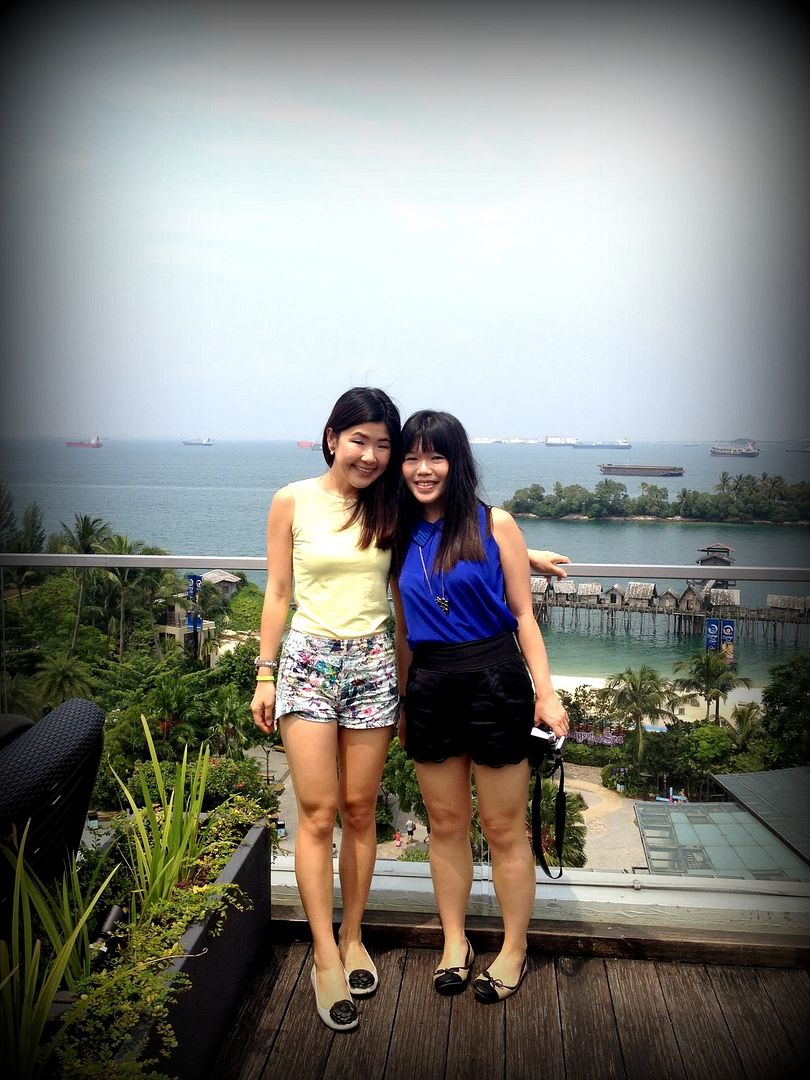 happy diners!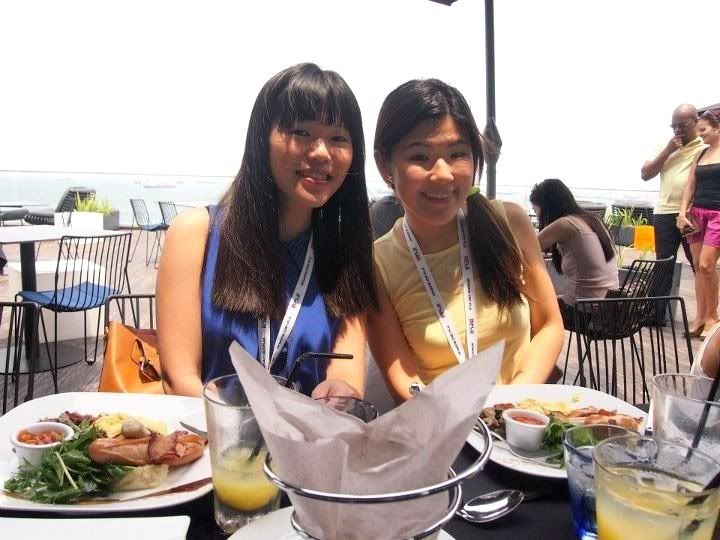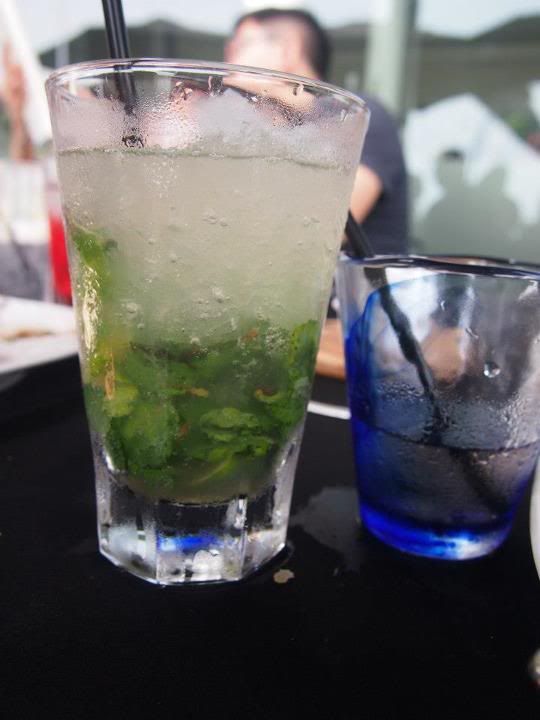 Appretizer - Truffle Fries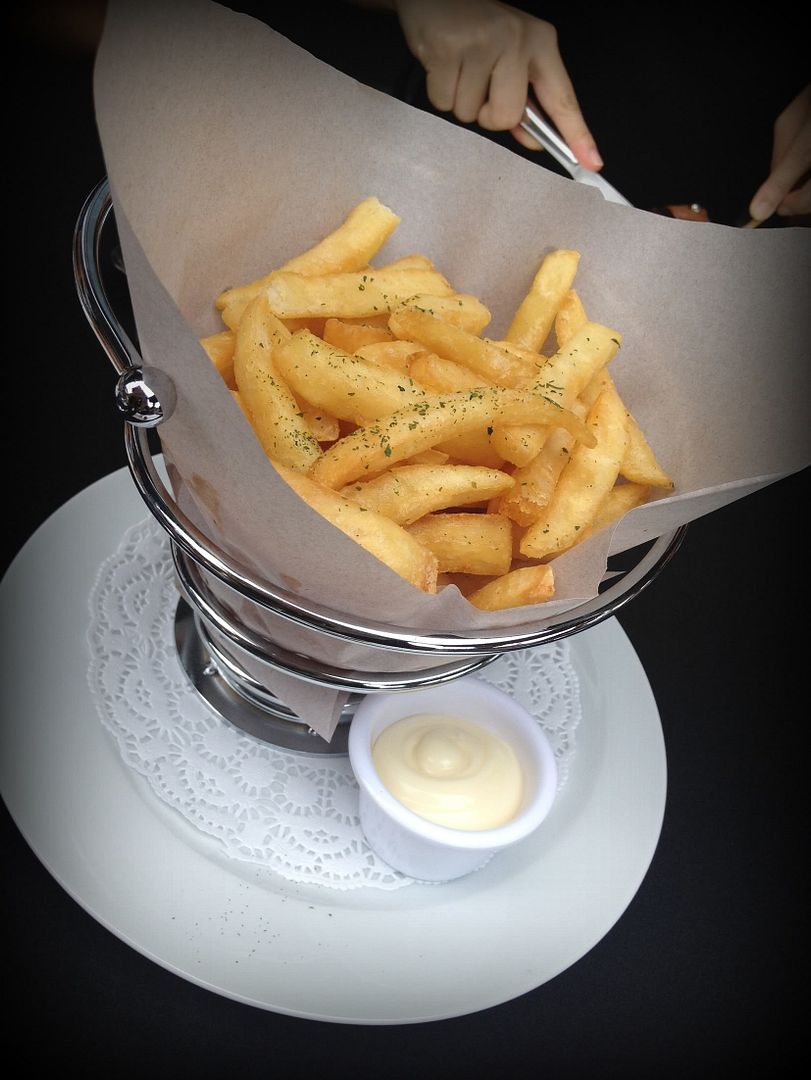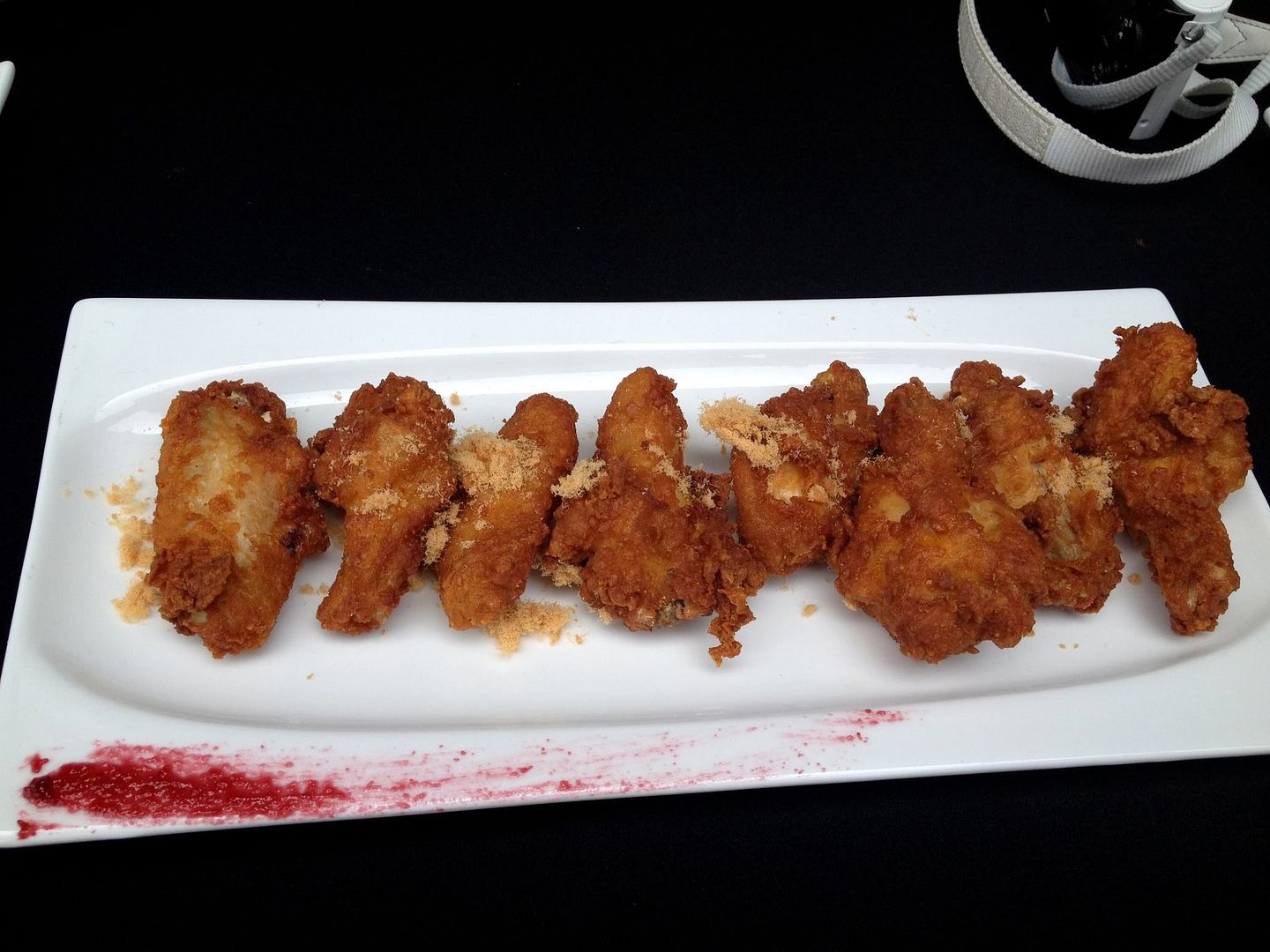 Big Breakfast
The truffle fries is quite good and crispy that I couldn't help eating it even though I had truffle fries three days in a row (from Coastal Settlement & Sauce). The wings and big breakfast were pretty average to me, though I'm not a food blogger in any aspect. To be honest, the big breakfast was quite disappointing and I felt that the bacon was slightly too salty and the eggs were so-so. Not something I will order the next round :)
In all, Skyloft may not be a place I will come especially for the food, not that it is bad but it is pretty average. Skyloft will be somewhere I will come when I'm at Sentosa for their wonderful ambience and live band with beer for chillax nights.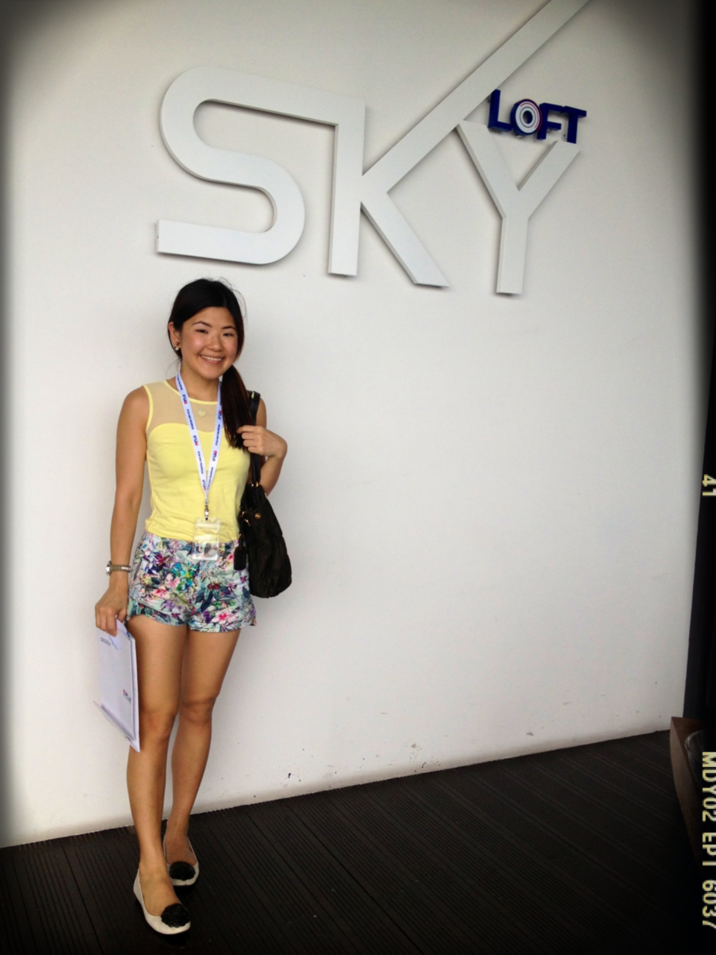 With pretty joy!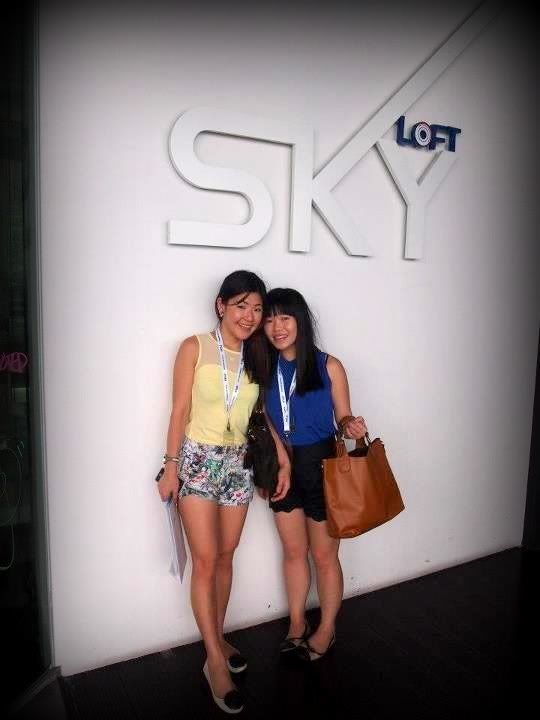 Went back with a certificate and a disc for memories sake. I enjoyed myself thoroughly and it was a wonderful event to try out indoor sky diving and meet other bloggers as well. Perfect afternoon with Veron as well and she's so enthusiastic about it too! Most of the photos credited to her as well :)
If you have not tried flying before, why not give iFly a try with your loved ones or friends for a memorable experience?
As quoted from iFly.. "Because everyone can fly, even grandma!"
Special thanks to iFly and Skyloft for the invite.