As requested, here's finally a blogpost on SKINCARE .
I love to hang around in Watsons & Guardian so I hoard quite abit of skincare. However, my

skincare regime is actually pretty basic, with cleanser, toner and moisturizer twice a day and face masks 2-3 times a week. Used to be pretty lazy with just cleanser daily but realized the need for a proper skincare regime in the recent 3 years.
I am blessed not to have much skin problems since my teenage days of pimpl
es on my forehead and cheeks. I have dry to combination skin so my problem would be dehydrated skin and the constant need to moisturize them. Unlike oily skins who are more prone to pimples, I rarely get pimples. Sometimes when I wash my skin too much, it might get flaky and tight which can be really irritating, esp being in the air-con environment for so many hours and I sleep in air-con since young as well. Other than that, my pore sizes are quite tiny but I get blackheads and tiny bumps on my T-zone.
I usually do my own facials at home as it is much more relaxing without the need to commit any packages. Recently, I went for a facial trial and after the collagen facial, my face was brighter, more hydrated and the tiny bumps have disappeared. So I signed on for three more sessions and will see the effect as I go along.
Personally, I do not believe expensive products work best. Different people have different needs so use what that suits best. Our skin changes as the years go by as well. My favourite drugstore brands would be Biore and Nivea because it is cheap and so good!
I hoard a lot of skincare because I like to try and see if they work. After testing for years, these are the loyal products that I am sticking that my skin likes (as of now):-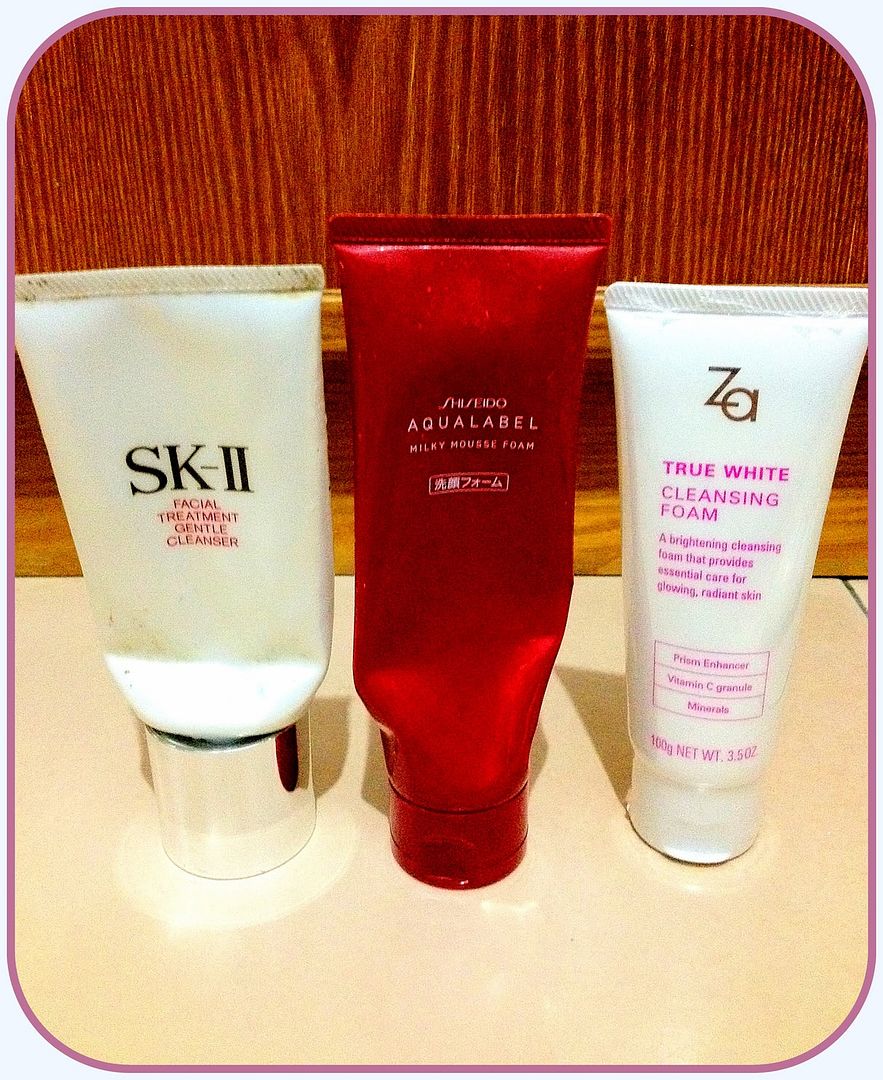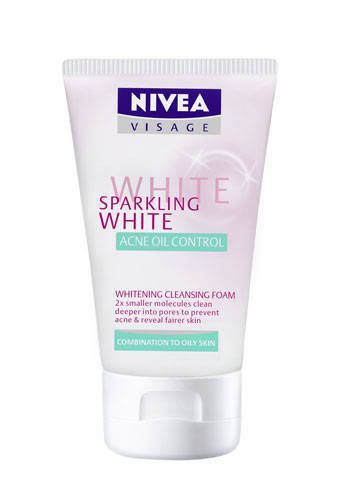 2.
AQUA LABEL Milky Mousee Foam
3.
ZA True White Cleansing Foam
4. NIVEA Sparkling White Cleanser
5. THE FACE SHOP Aloe Herb Day Cleanser Foam
All of the above works for me, without the oily feeling and my skin feels refreshed after cleansing. I rotate between all five but will probably stick to 3,4 and 5 in the long run, cheap and really do its work!
It's not that SKII is not good, it's awesome but for cleanser, I have no preference as long as it doesn't leave a very tight feeling on my skin and smell nice. 5 and 4 are very calming for the skin, I like!
MAKE-UP REMOVER
1 & 2. LANCOME Cleansers for eye, lip and face
3.
CLEANING EXPRESS Moist cleaning lotion
4.
LOREAL Gentle Cleansing Milk
5. BIORE Cleansing Oil Cotton Sheets
Most important step on weekdays to ensure that you remove all your make-up on your face! I do not use foundation usually so 4 and 3 really works well for me. I have been using 4 for few years because it is really affordable and not drying for the skin. Picked 3 up after some blog reviews and it is really good being water-based. Lancome ones are good as well, got them in gift packs but too expensive for repurchase personally.
As for make-up wipes for gym or travel days, I really recommend 5. Found out about it via online reviews and they are super good to remove all your junk on your face within 1 minute. Comes in 48 sheets and has refill! I used to use Body Shop and Neutrogena wipes, but the sheets inside didn't really last with the flimsy packaging.
1. QUEEN HELENE Cocoa Better Natural Facial Scrub
2. KOSE Exfloliating Massage Gel / KOSE Mask white
Done about 1-2 times a week.
Got 1. via drugstore.com and it is not carried in Singapore presently I think. I swear by it and have been using it for so long. Costs about USD5 and lasts for months. I love it together with its other masks! (pics below)
Got KOSE products via a roadshow as well and the massage gel is not too bad as it turned from black to grey while you rub off its impurities. I follow up with its other products when I am not too lazy.
1. AQUALABEL softener
2. THE BODY SHOP Seaweed Toner
3. KIEHL'S Calendula Herbal Toner
4. DERMALOGICA Toner
To be used after cleansing/scrub. Not so much of a toner person but I like how they keep my face matt after cleansing so I keep using it. I rotate between the above and stock up The Body Shop toners (3 for $20) during sale. Good for basic use and does its job nicely.
Got 3 & 4 via Bellabox and I'm still rotating them frequently. No complains so far as they are mild and good for the skin but too expensive to repurchase for toners so I will stick to 1 and 2.
STEP 3 & 4- SERUM / ESSENCE / MOISTUISER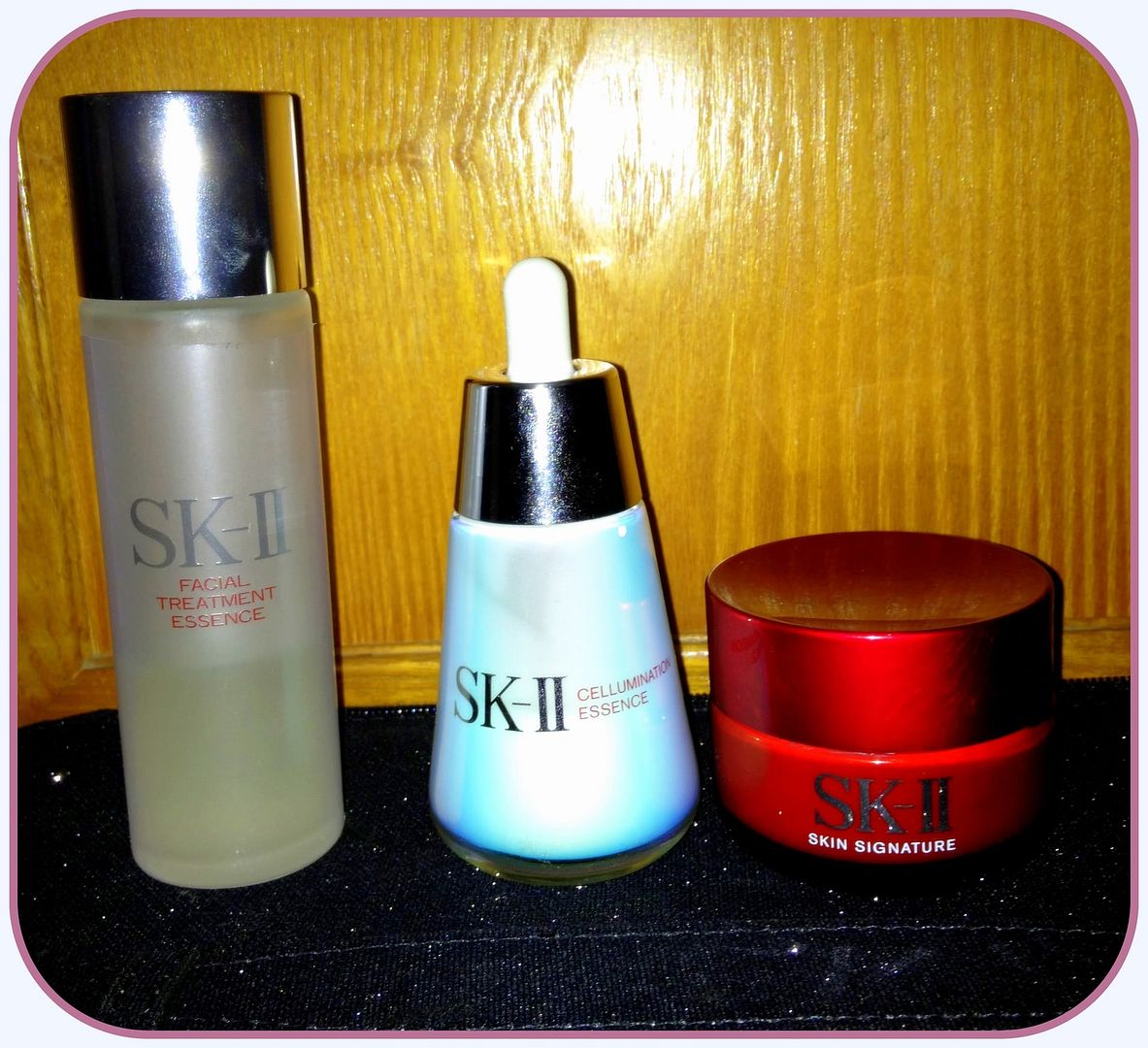 Been using these SKII products religiously for the last 1 year at least and I swear by them honestly. I apply the FTE first before using the essence, then the skin signature.
Used to have duller skin but now, my s
kin is much more radiant than before and the pore sizes have reduced. Gives me a glow even without make-up so I can just dab concealer and apply blusher on daily days. Cellumination essence has a whitening effect and I like how it absorbs the skin so easily without that sticky feeling that most serum has. Still at my first bottle though I have bought 2 bottles to stock up.
Been trying the Skin Signature Moisturiser recently after winning it through a contest and it works rather well though slightly sticky, though I've yet to see the effects to decide if I will repurchase. Moisturising is probably the most important step to end your skincare regime because, it will be naturally dewy and glowy even without liquid or powder foundation! :)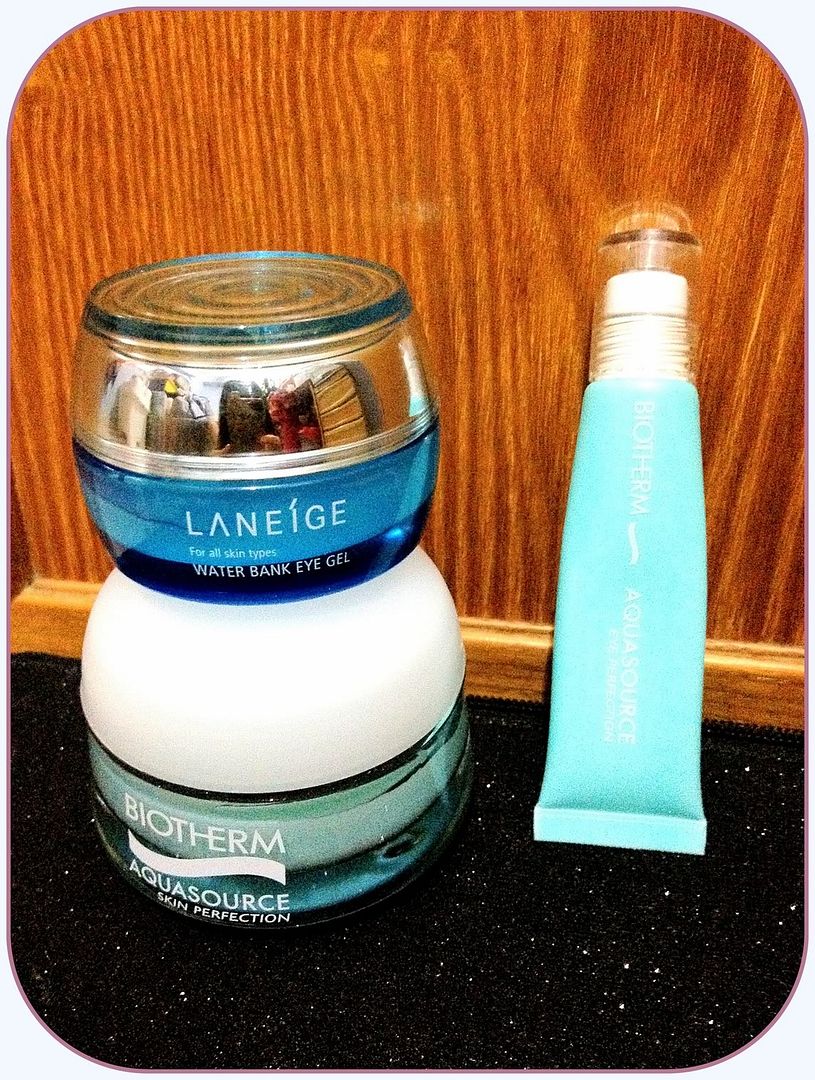 1.
BIOTHERM aquasource skin perfection
2.
LANEIGE water bank eye gel
3.
BIOTHERM aquasource eye perfection (moisturiser)
Not a frequent user but I use them when I have time.
I do not have much dark eye circles or puffy eyes problems, that's probably the ONLY best thing about having small eyes haha. But I have been seeing the need to keep the eye area moisturized.
The Biotherm aquasource is a moisturizer that I rotate between the SKII skin signature as above. Both works well so far.
Not yet to see a very significant difference but the area is less dry I hope?
2.
B.LIV off with those blackheads
3. QUEEN HELENE mint julep masque
These are products that I swear by besides the SKII FTE and I cannot do without them especially 2 and 3!!!!
B.LIV really helped to remove black-heads and it is bought from SASA. Used just like an essence, I apply it after my SKII FTE and before moisuturiser, by dabbing a little on my nose and foreheads. No need to squeeze at all and you will find the blackheads being removed tomorrow after cleansing. A little goes a long way so once a day is sufficient for me and hopefully it can last long!
Queen helene masque is my favourite mask ever, bought from drugstore.com and so damn cheap. I didn't take a picture because TC took all my two bottles and it's at his place, it's his favourite and his pores have became much smaller! Our favourite activity to use it together and pretend we are the hulks haha. This green mask does not smell fantastic but it sucks all your blackheads/ whiteheads and junk from your skin, leaving it so smooth and junk-free after that. Some might find it too drying so it is really subjective, but the fantastic raves online speak for itself! DO TRY IT!
I use the Laneige sleeping pack daily as well before sleep as I sleep in an air-con room for the skin to be soft the next day.
FACE MASKS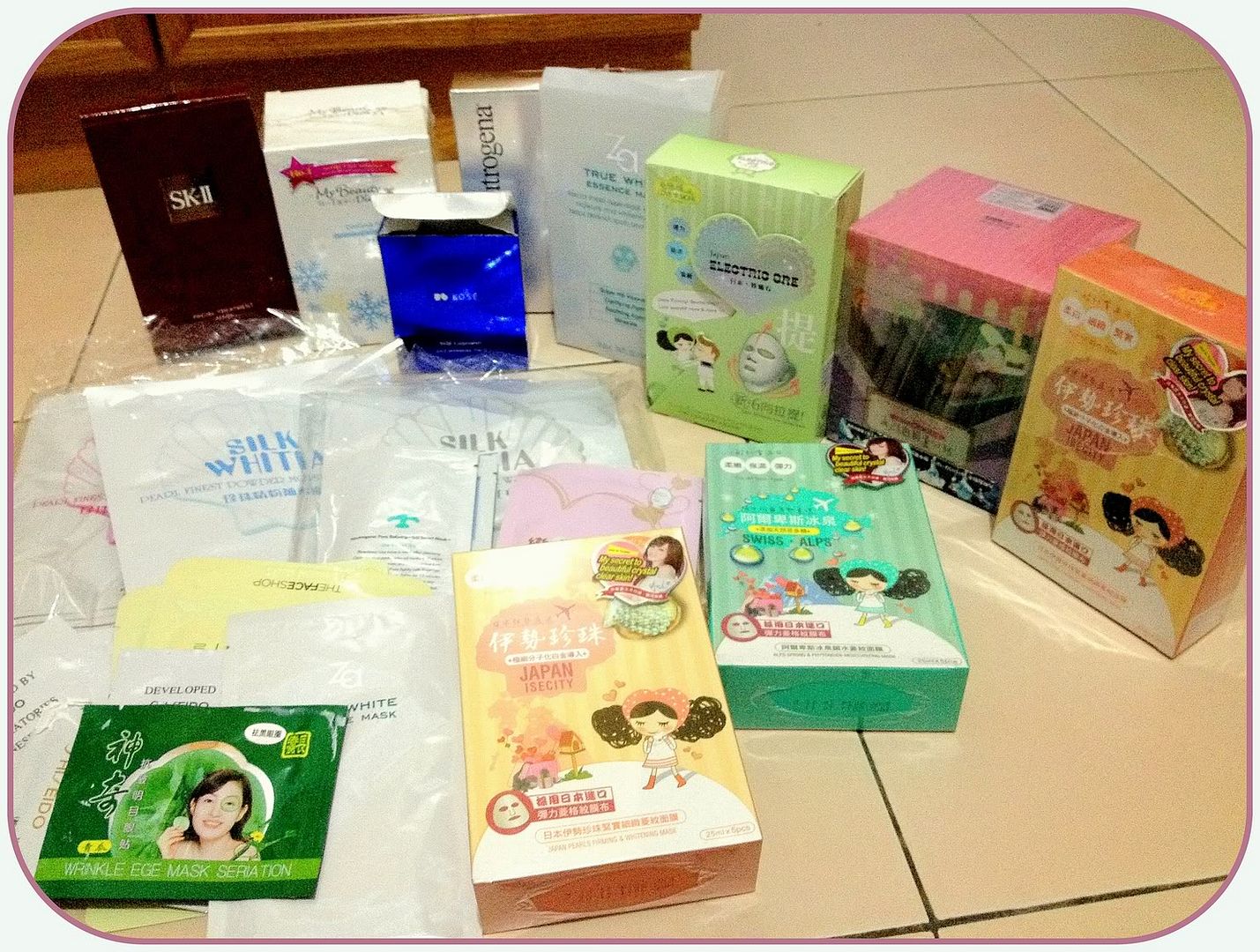 I buy them everywhere I go so seriously I do not realised how much I had until I took this picture. Seriously horrible.
My favourites are the SKII Red Box Mask, SASA Silk Whitia, ZA True White Masks, Neutrogena Hydrating Face Masks and especially the LOVE MORE Electric Face mask (green packaging). They can be found in Watsons and SASA bascially, overseas much cheaper as well. Used to use Skin Food but now I'm sticking to these.
SKII Masks are really effective but expensive, so I only use them before a day for important events. The serum inside can be kept in the fridge to be used on a next day. Favourite one would be the SASA Silk Whitia (whitening) and Watsons's Love More Electric Face mask (slims the face and improve its elasticity). For hydrating purpose, I go for taiwan face masks or the Neutrogena ones.
Okay hope the lengthy information above helps! Disclaimer, these products may not be the best in the world but they work very well for me, so it is really subjective!
Good skin gives confidence so do take care of it and drink more water, let's achieve glowing skin even if we age! And never sleep with your make-up on :)