It's been a week since the usual outfit post so here is it!
Have not been online shopping too much as well which is why I could not really answer too much FS questions on the recent launches. Been shopping mostly outside and also trying to cut down on unnecessary expenses as well.
Digging my wardrobe every morning for outfits and after awhile, it seems that most of my items are quite repetitive and seem to be swayed to a certain style and pattern, like the animal prints, pointed shoes, fitted blazers, statement necklaces, big studded earrings, shift dresses etc. And it seems that I can honestly live with what I have for at least 1 year down the road and mix-match stuffs without repeating much BUT still shopping is in my blood so I will try to prevent impulsive and repeated buys.
Soon, I will be shopaholic no more and this blog can say goodbye haha.
:) *waves byebye*
Okay basically the online items I got recently
were all from SMooch and a peplum dress from Oh Vola which will all be reviewed in the next blogpost.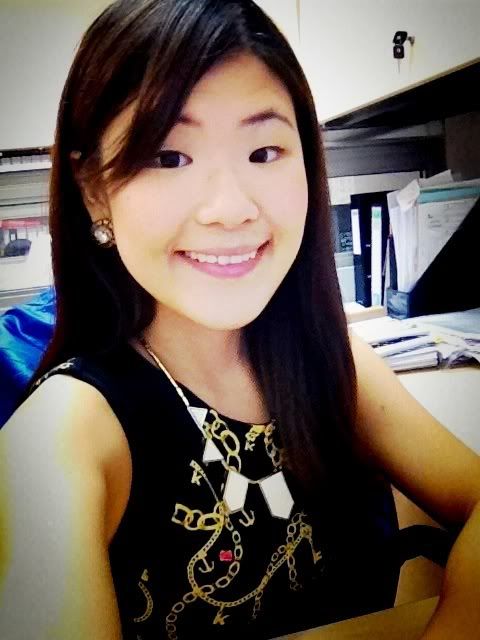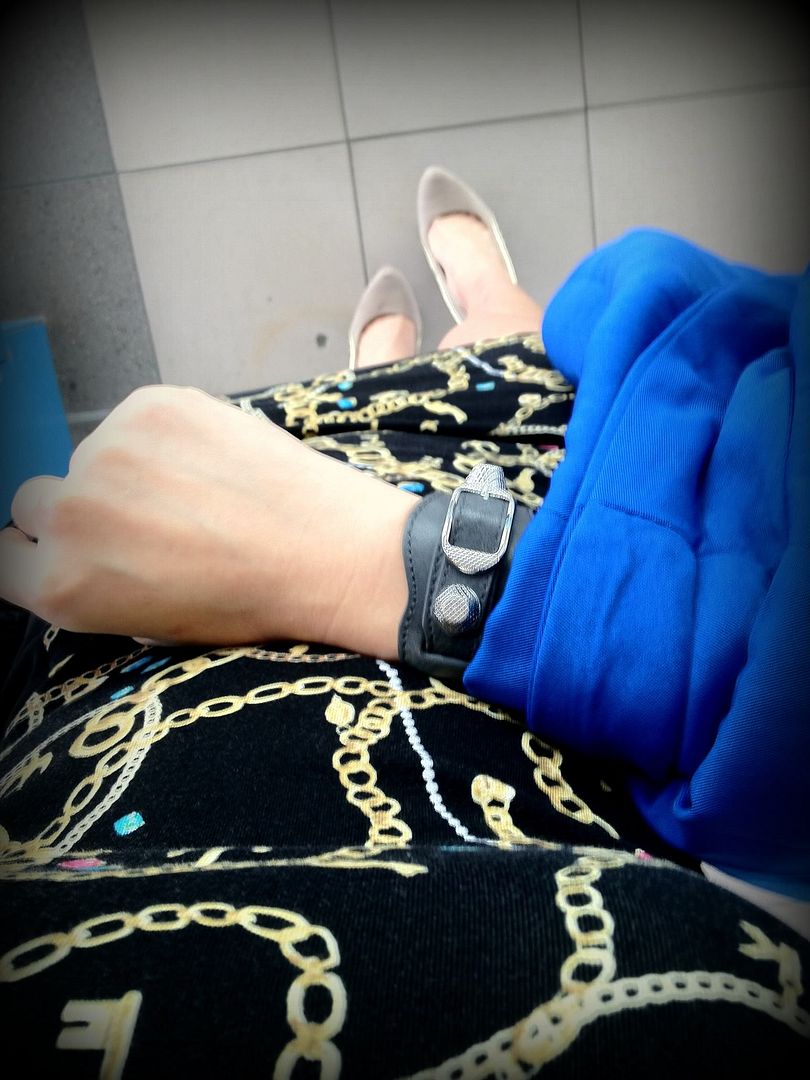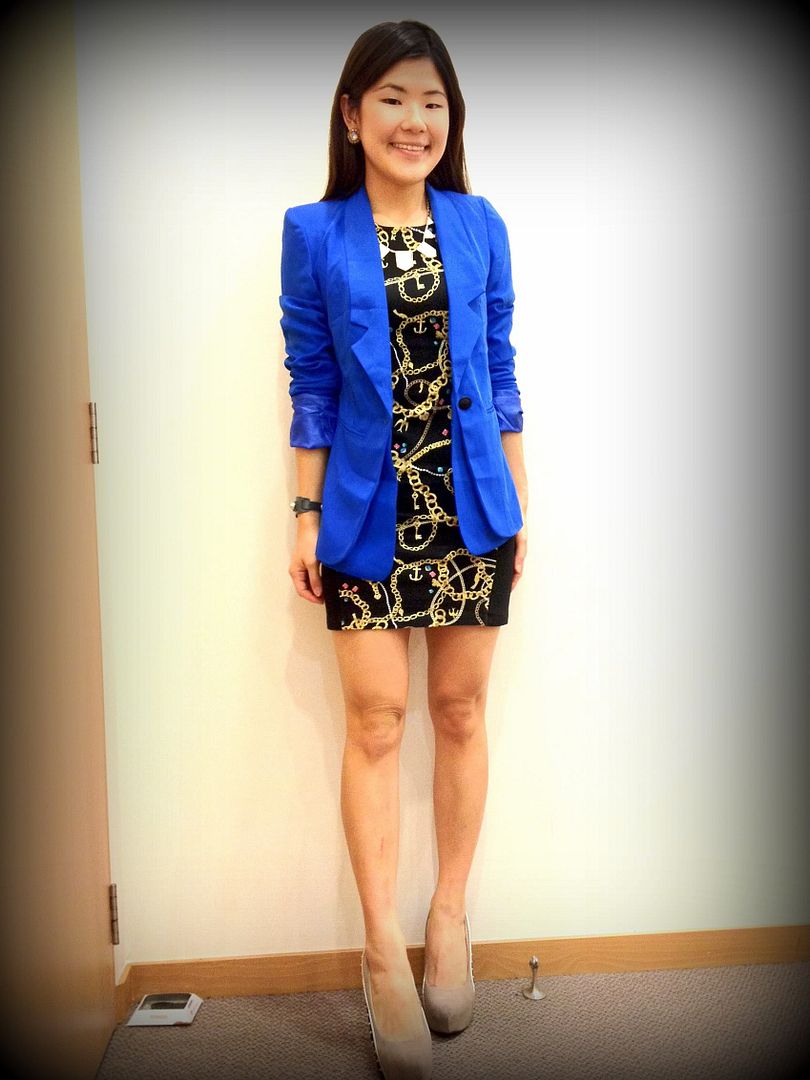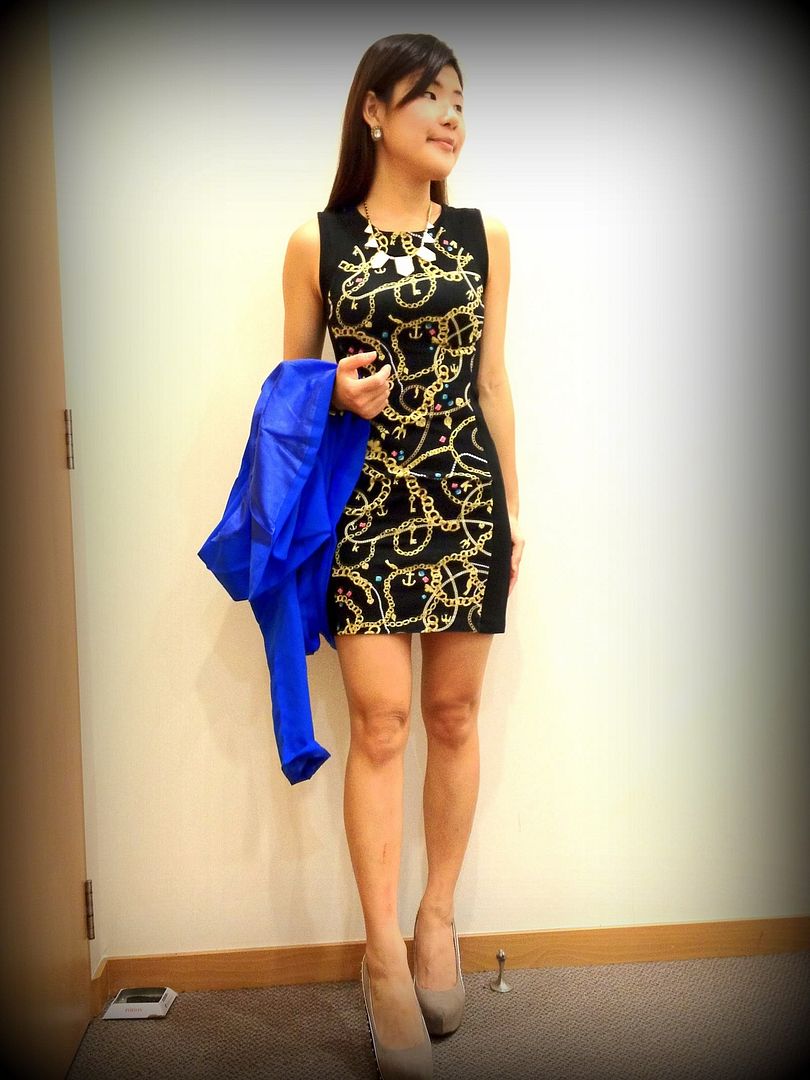 H&M printed dress / BKK blazer / Gojane heels / Bal Bracelet
---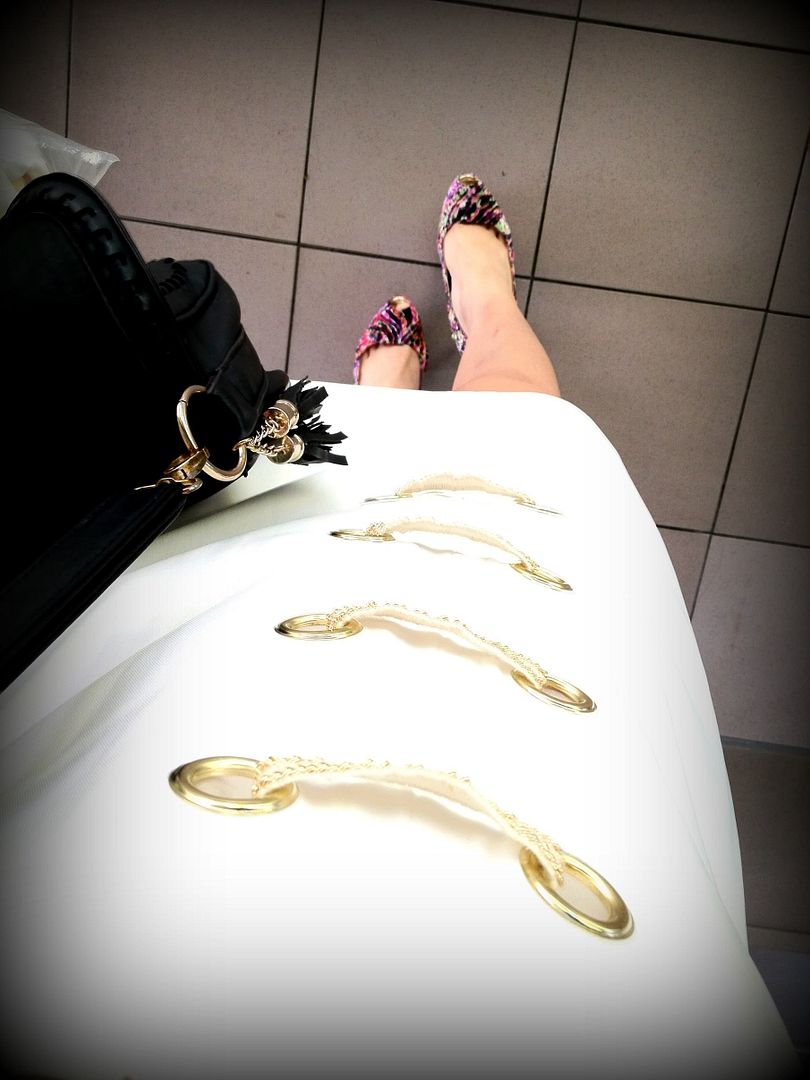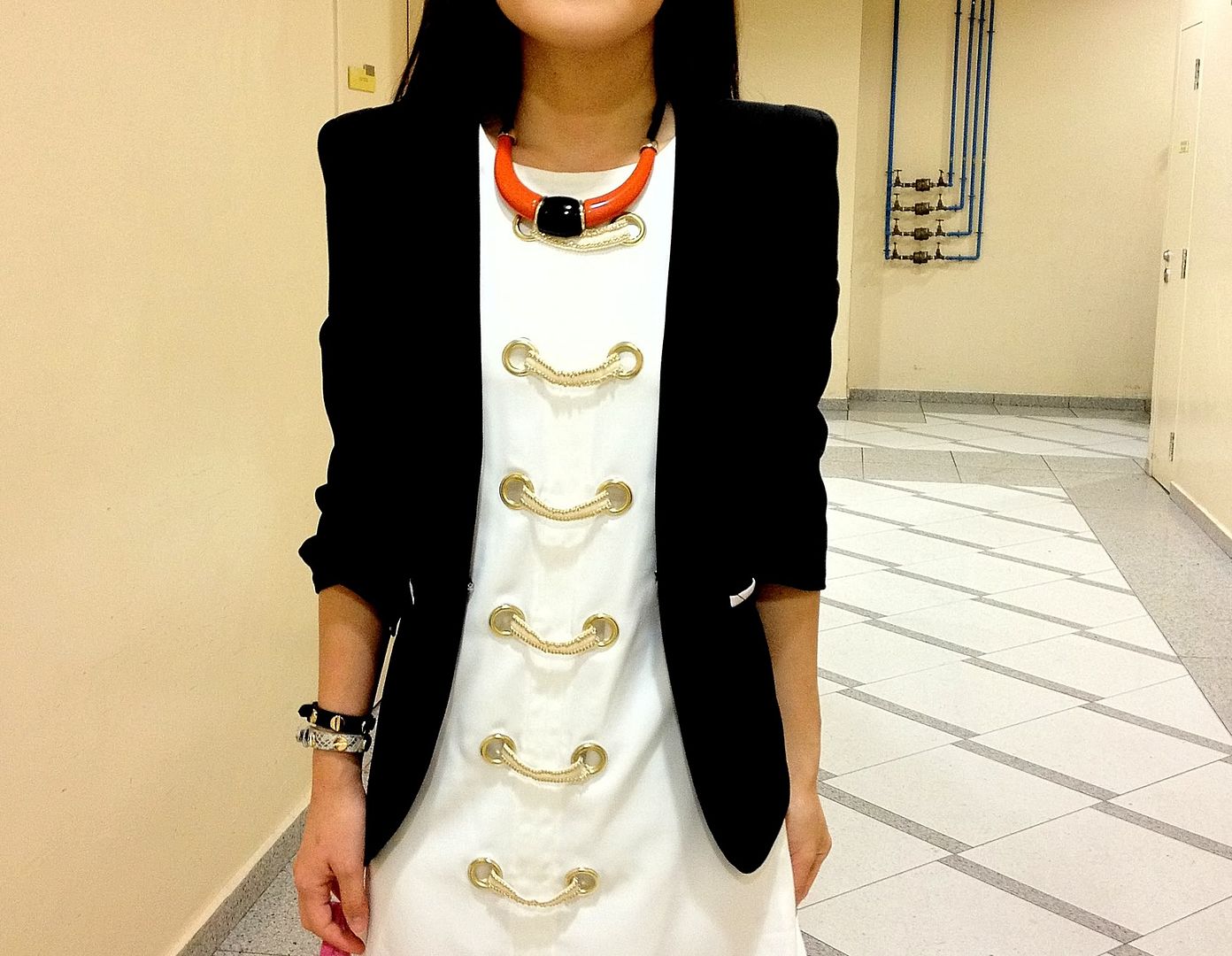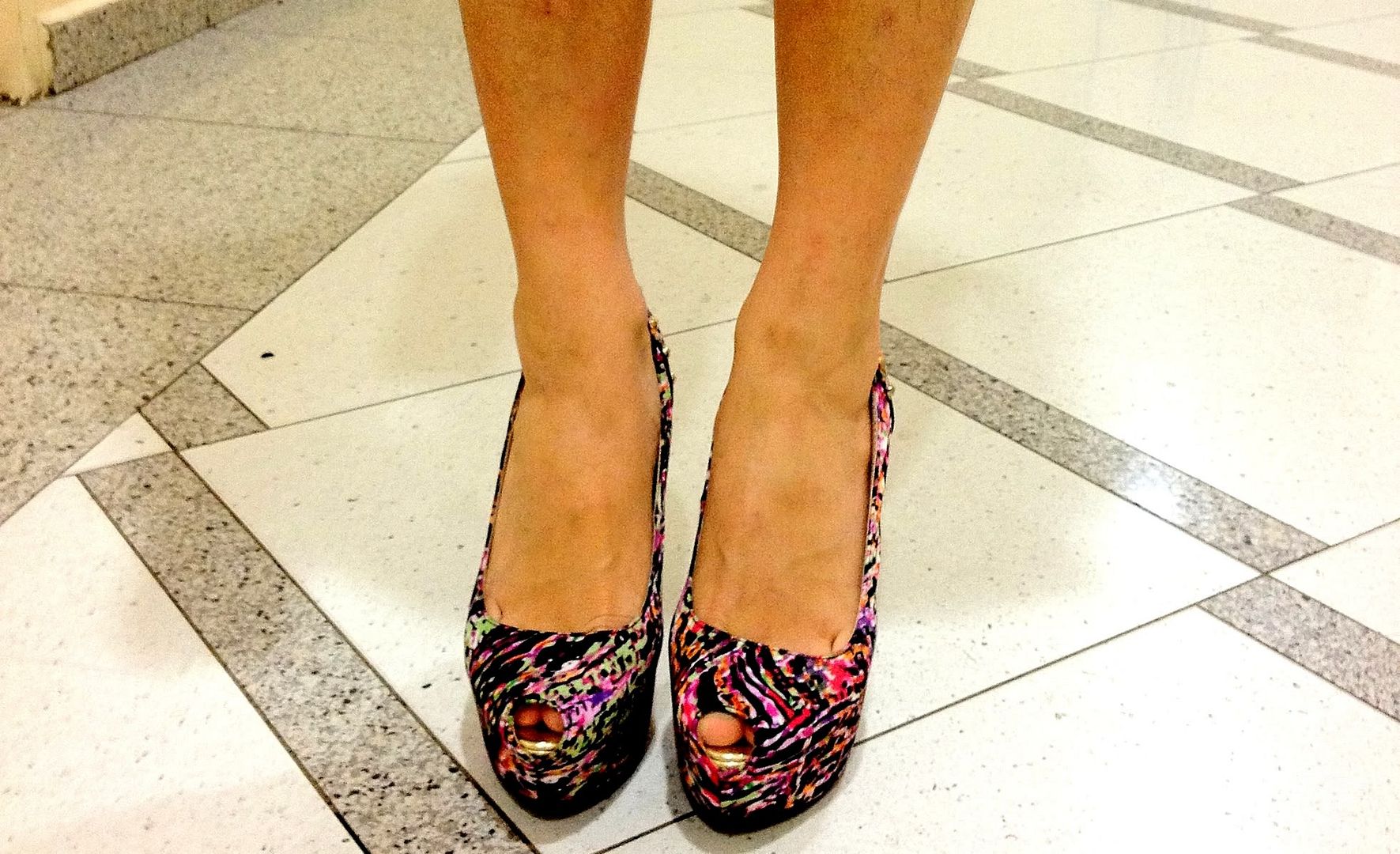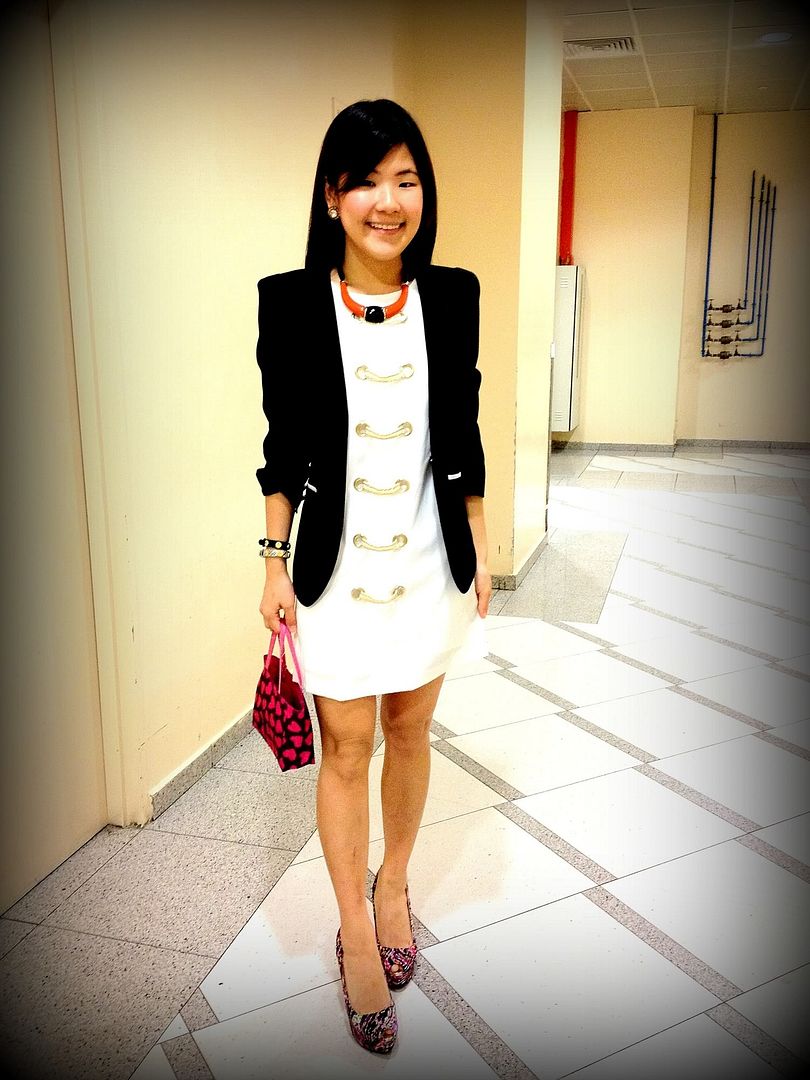 Diva Necklace / Bysi dress & blazer / Gojane heels / CC Skye Bracelets
---
One of my favourite outfit of the week in pastel colours :)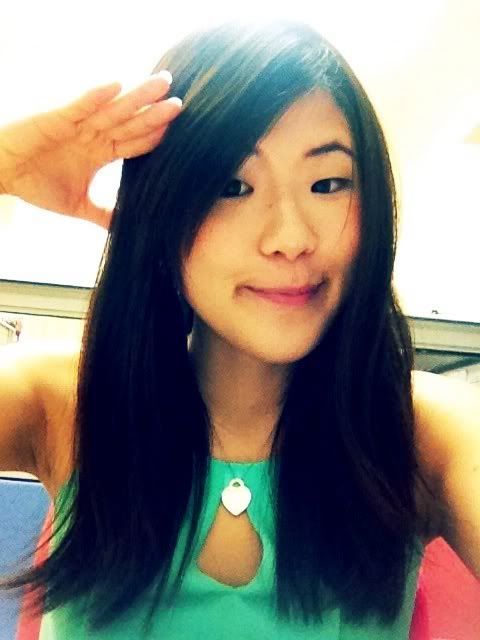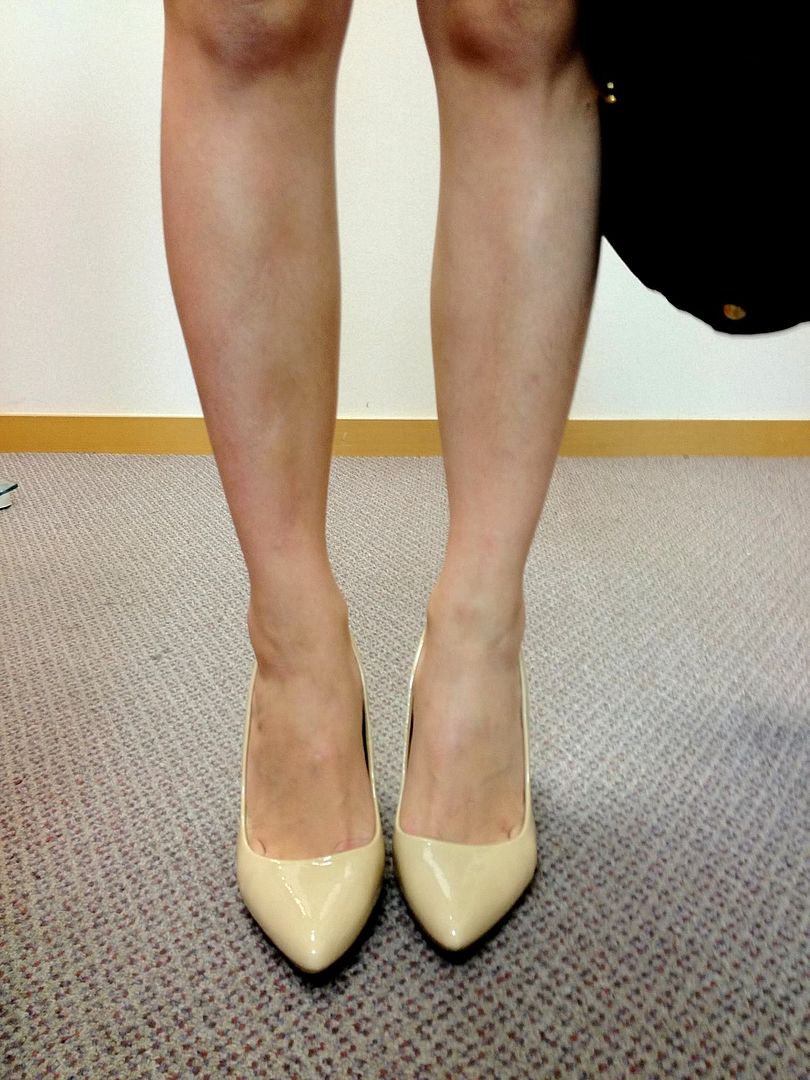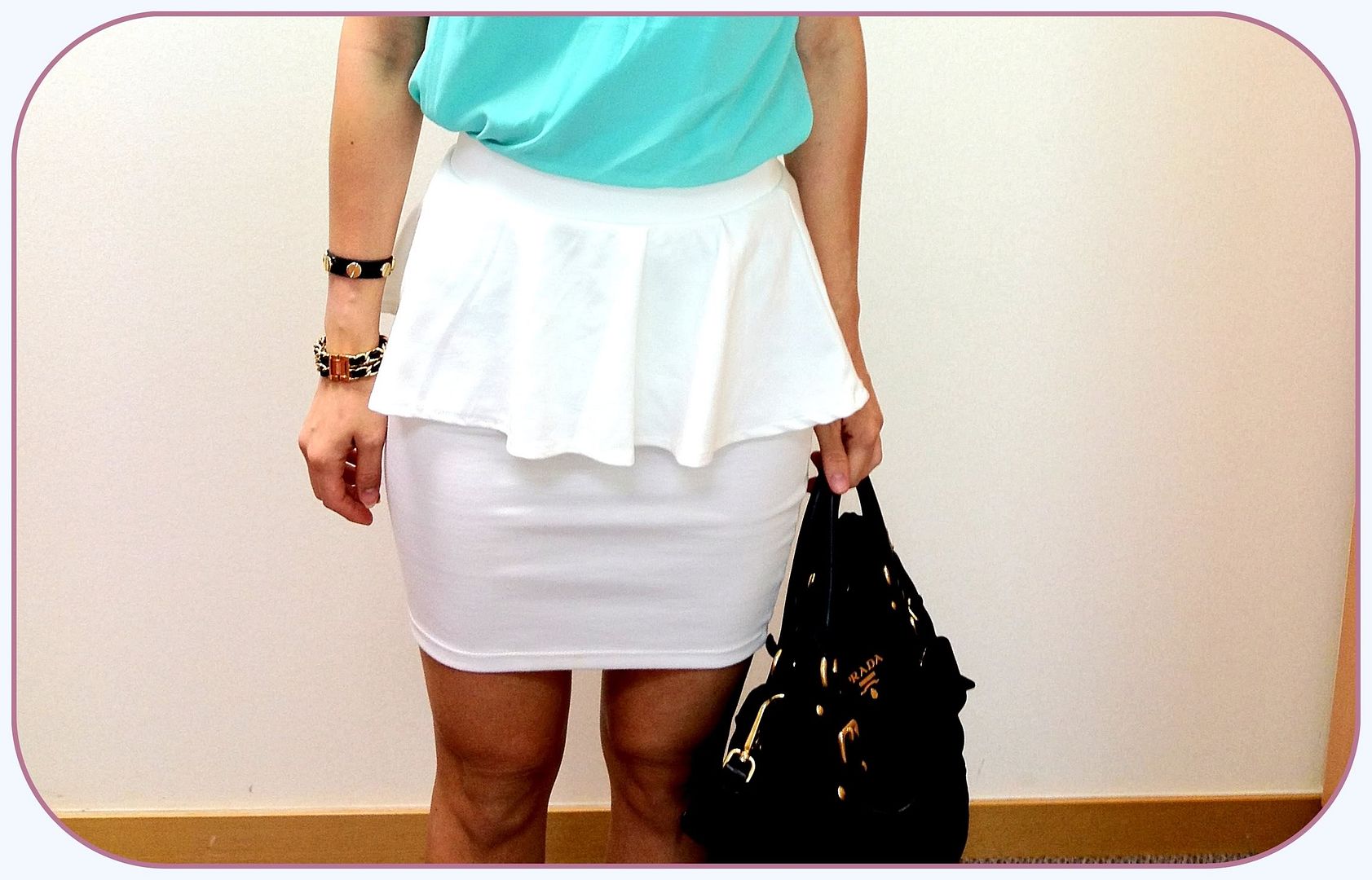 TVD keyhole top / Bershka Peplum Skirt / Mango Heels
Attended a ZA x Les Affaires Kissy Kissy Kiss Event with Koreen as well and it's fun, learning more make-up tips and we went home with lipsticks!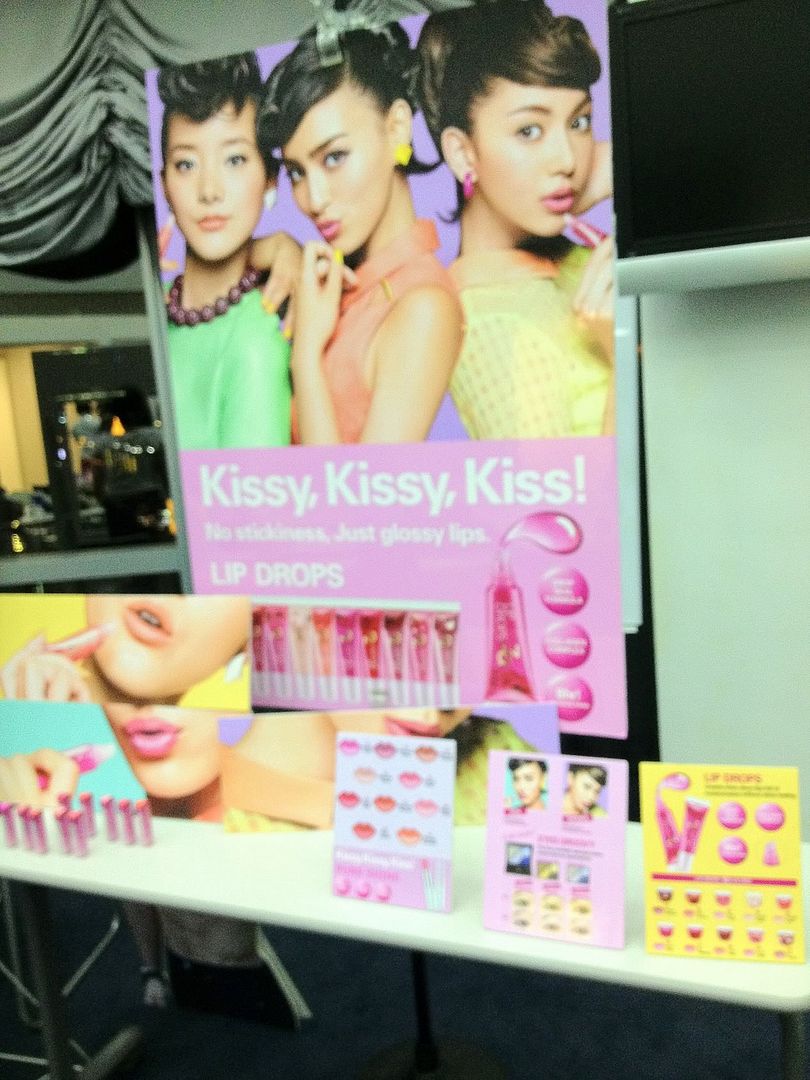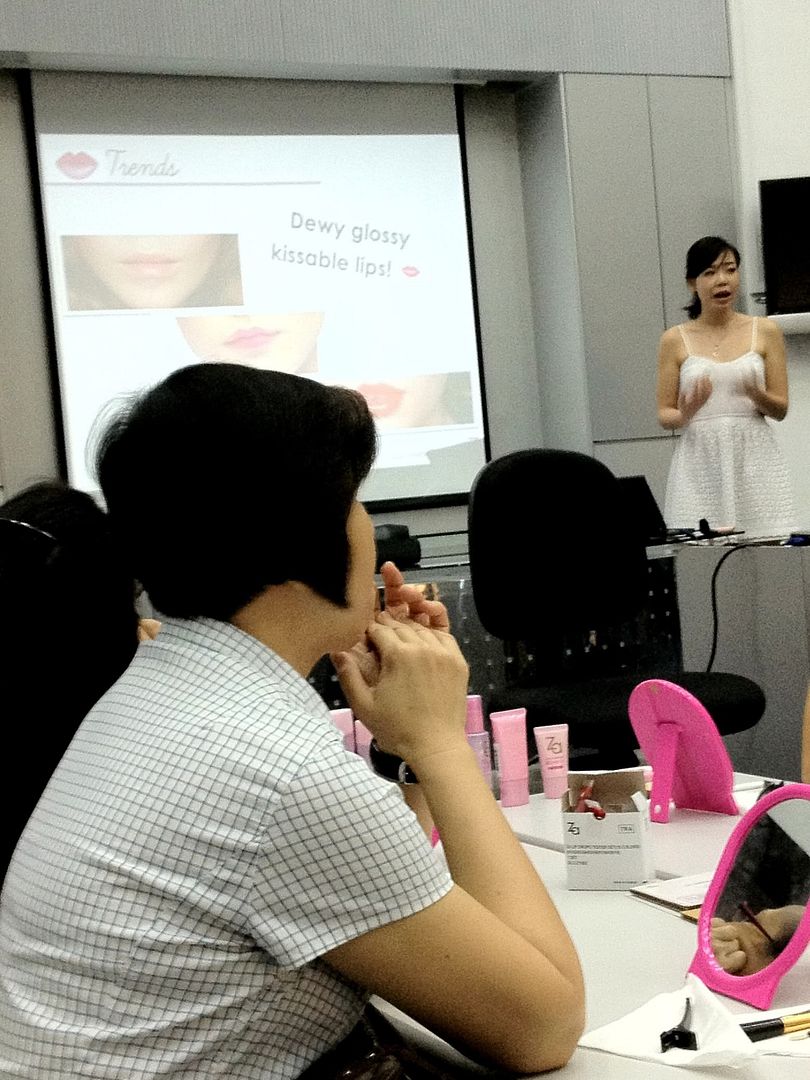 We had to remove our make-up and used the ZA complete range of skincare and make-up. Supposed to follow their instructions but I skip the BB cream and loose powder step because it didn't make sense to do the full make-up when I had to go home after the workshop... which really defeat the purpose and maybe it's laziness i admit. So I did the concealer, eye-brow pencil, eyeliner, eyeshadow, lippie and blusher, all from ZA! Concealer was not too bad and I love their lip gloss especially. Still I went home with some make-up tips so it wasn't a wasted trip.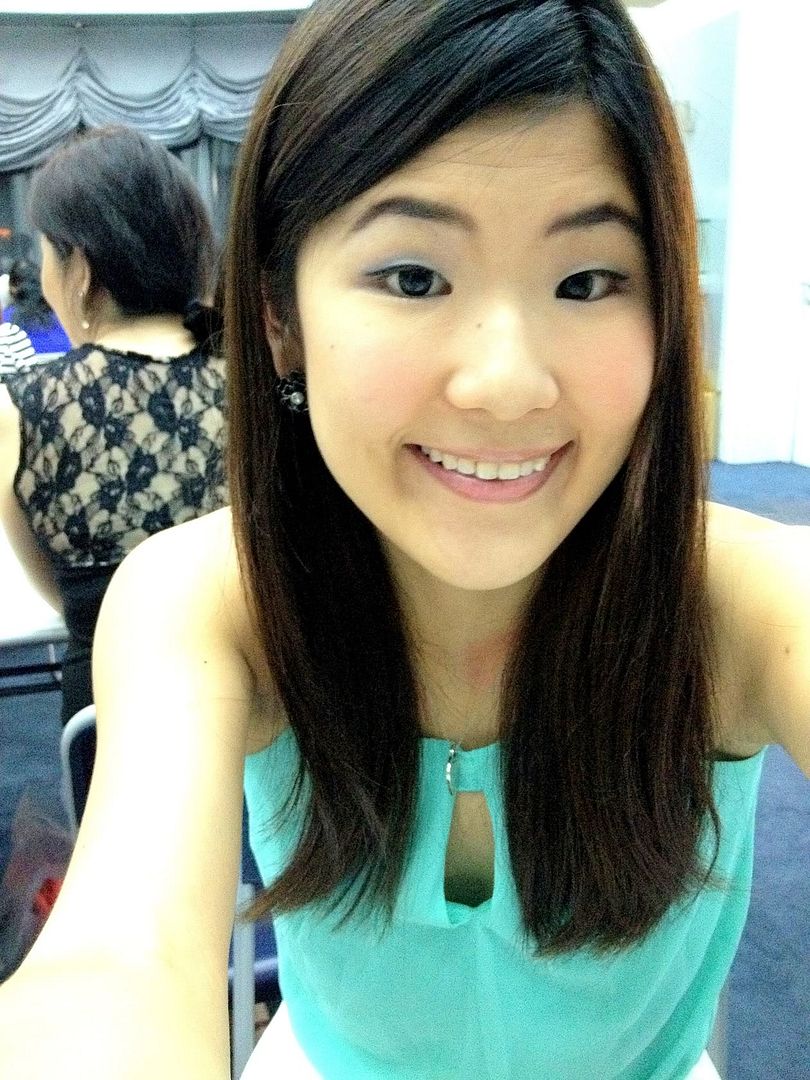 With Koreen!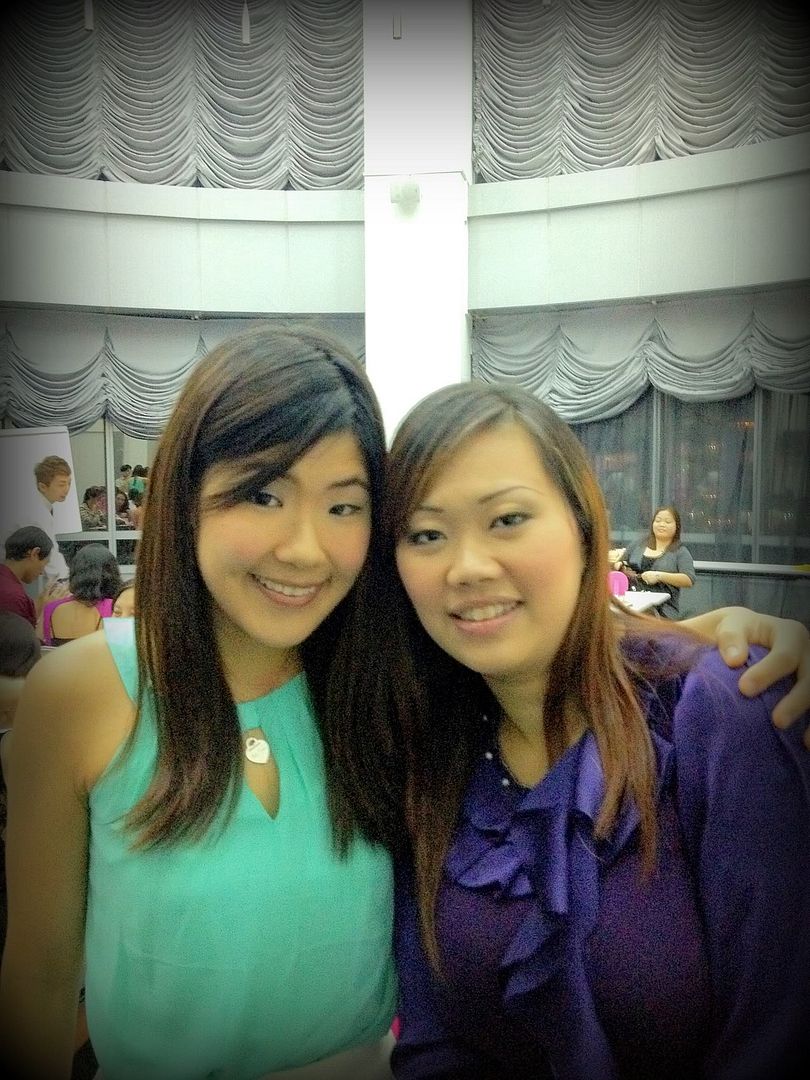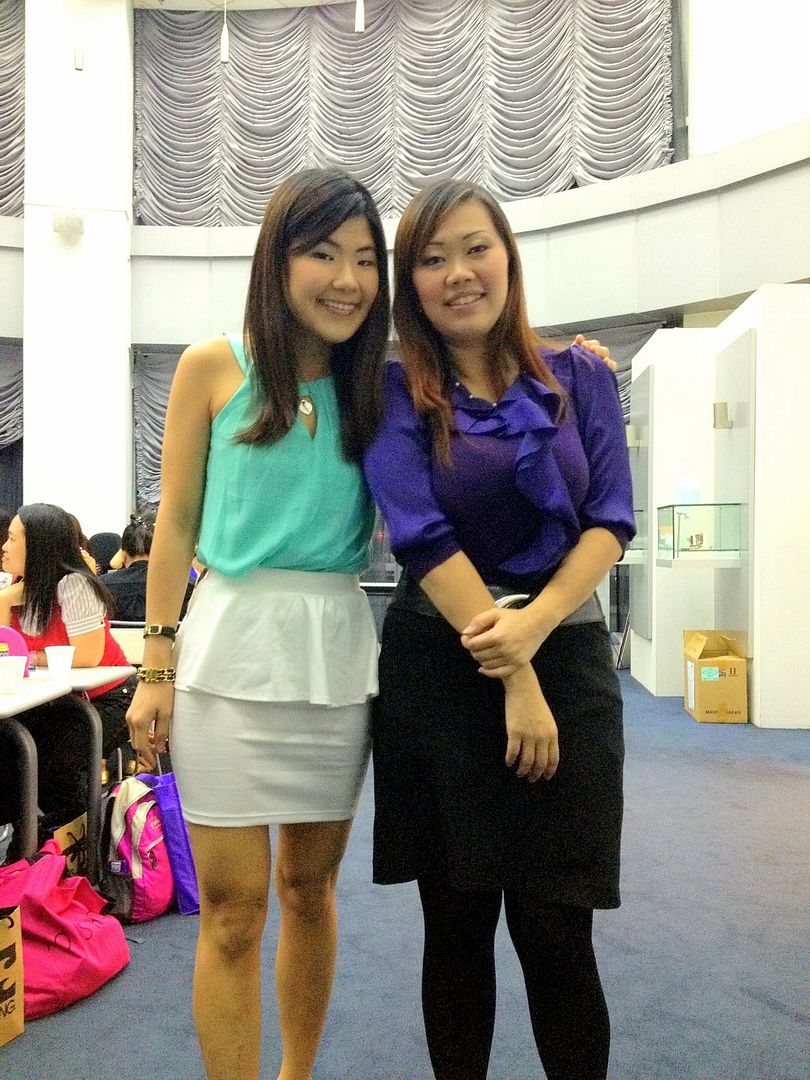 In conjunction with their Kissy Kiss Kiss lippie product, they had a kissing booth for photo-taking purposes.. both not my cup of tea haha.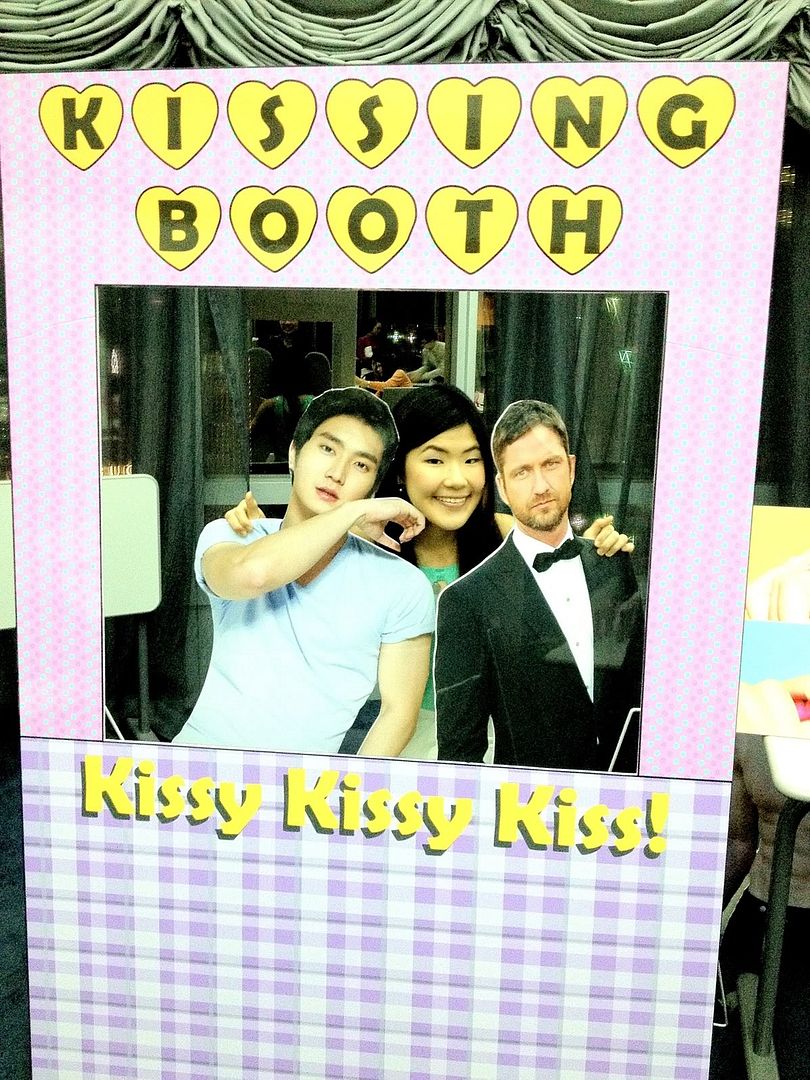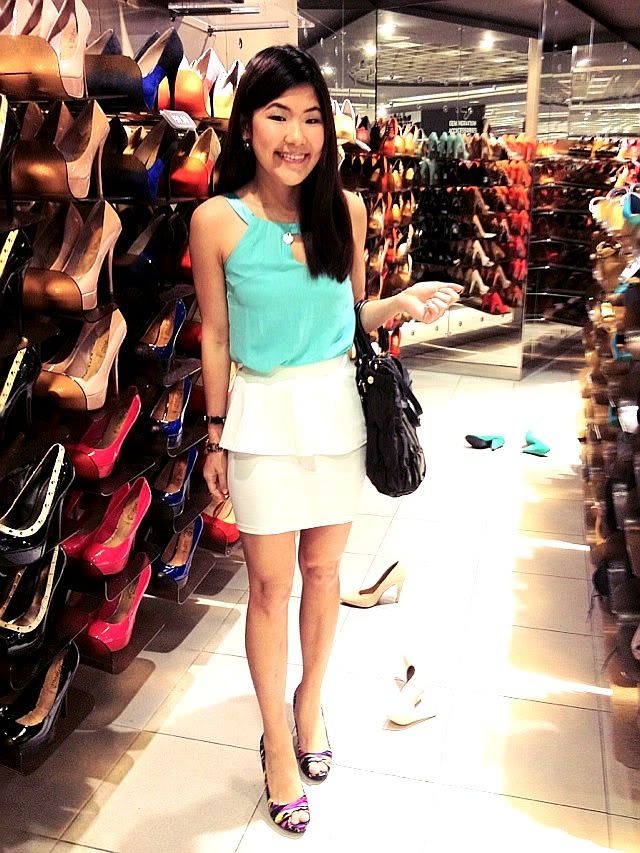 ---
Casual Friday :)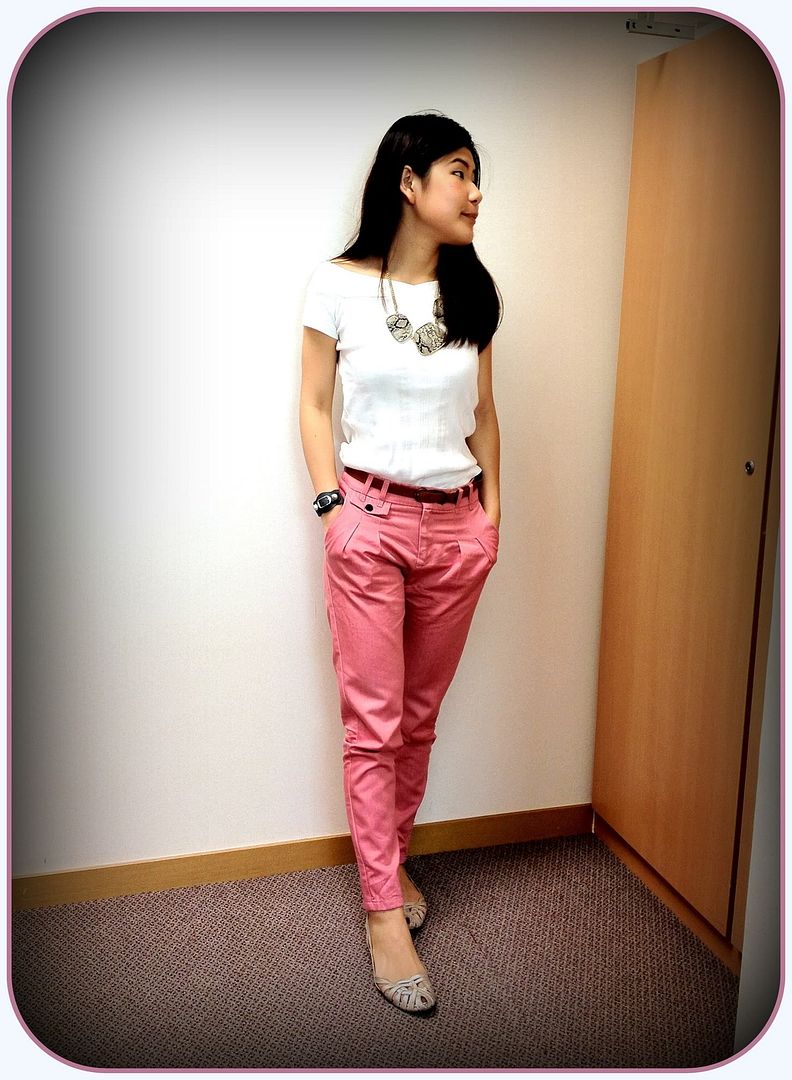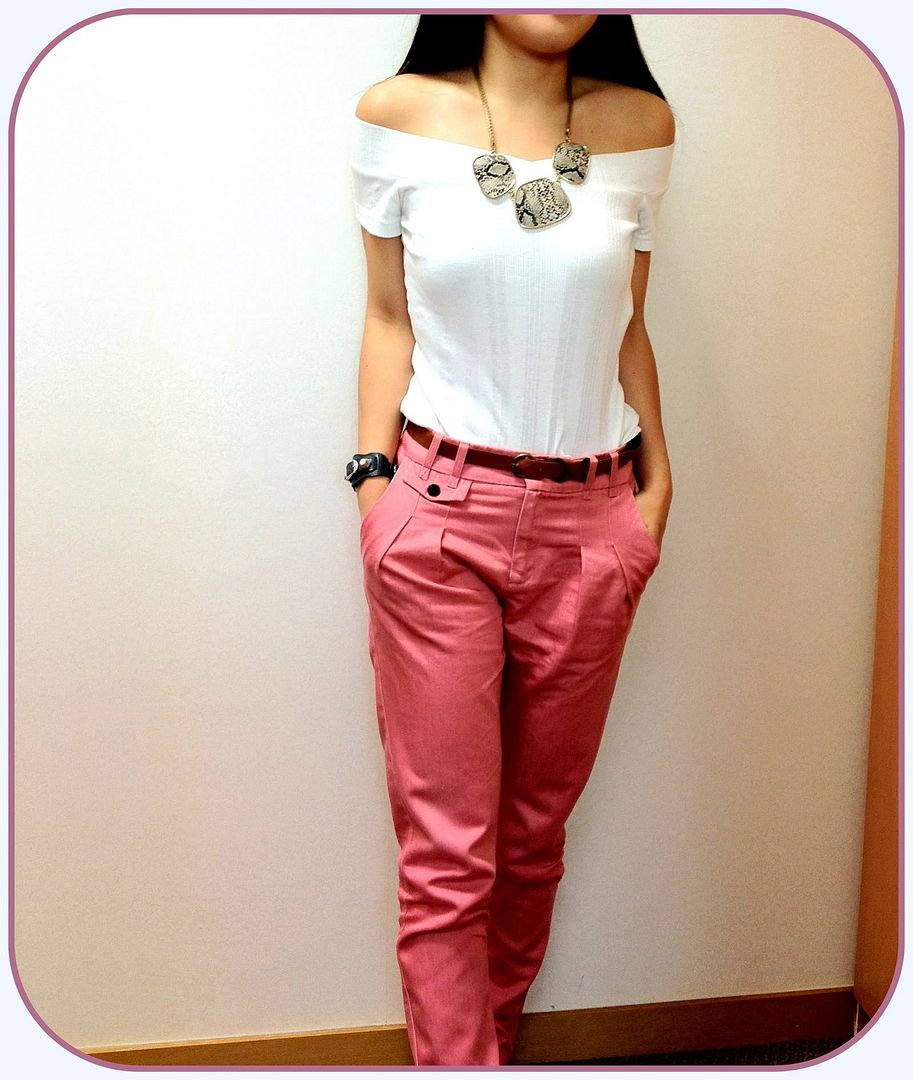 M)phosis off shoulder / Zara salmon Pants/ Pazzion flats / Bal bracelet
---
Been wearing the new bracelets out quite abit recently. The blue on rose gold bal bracelets grew on me after awhile and I really like it!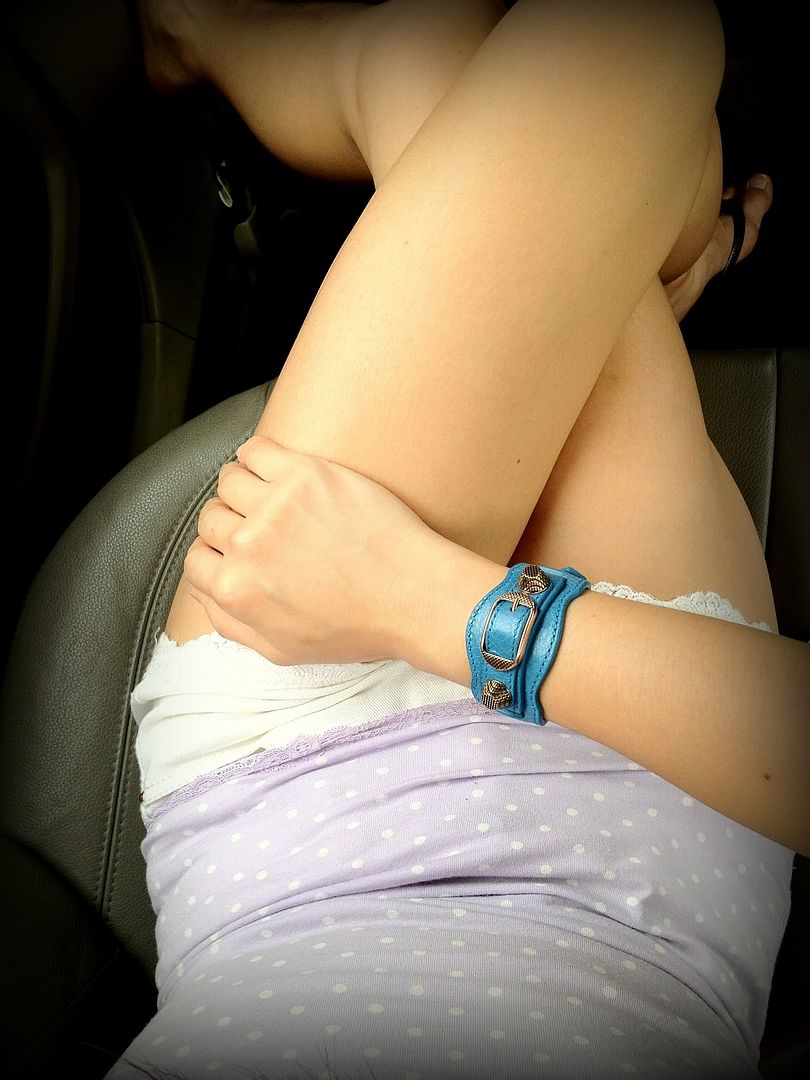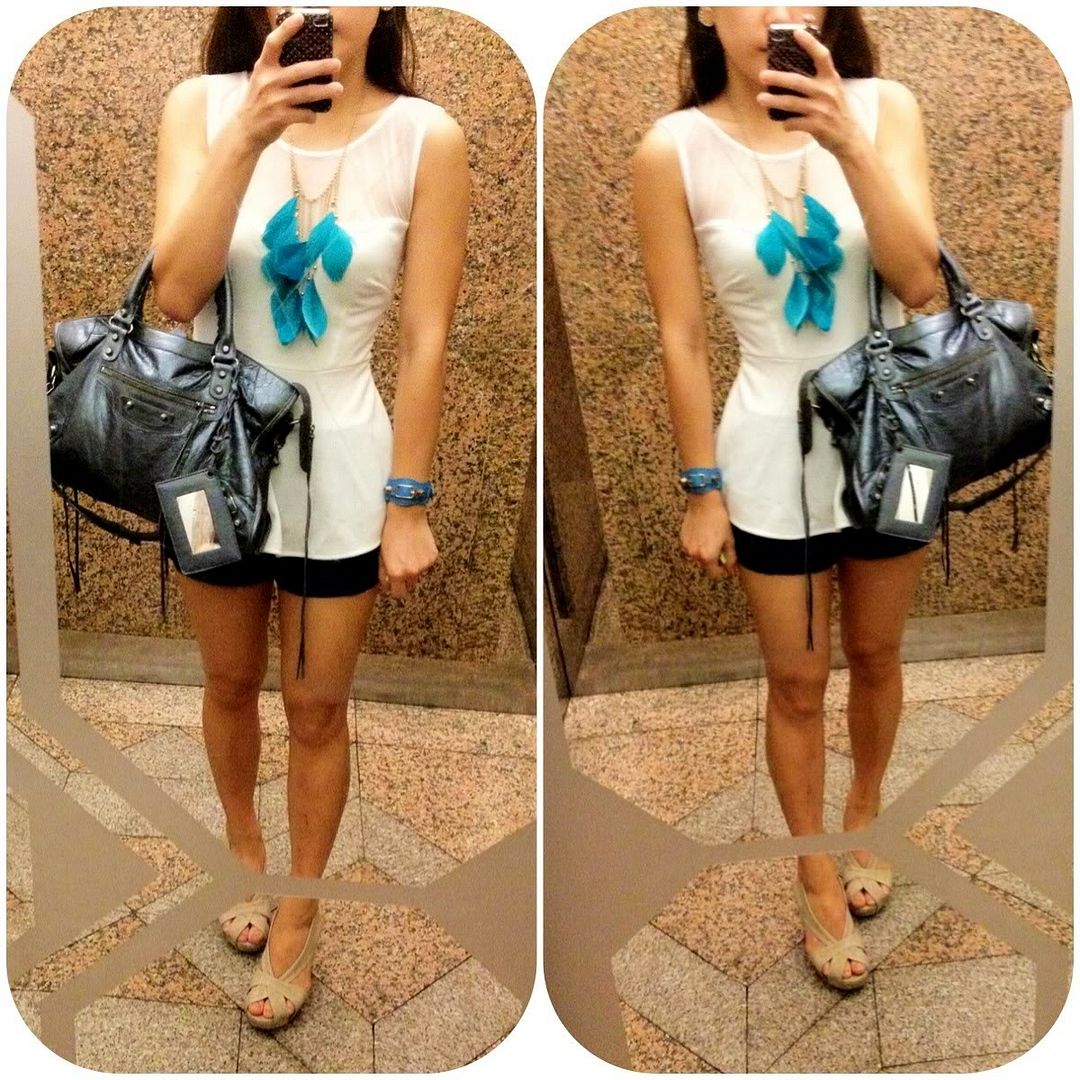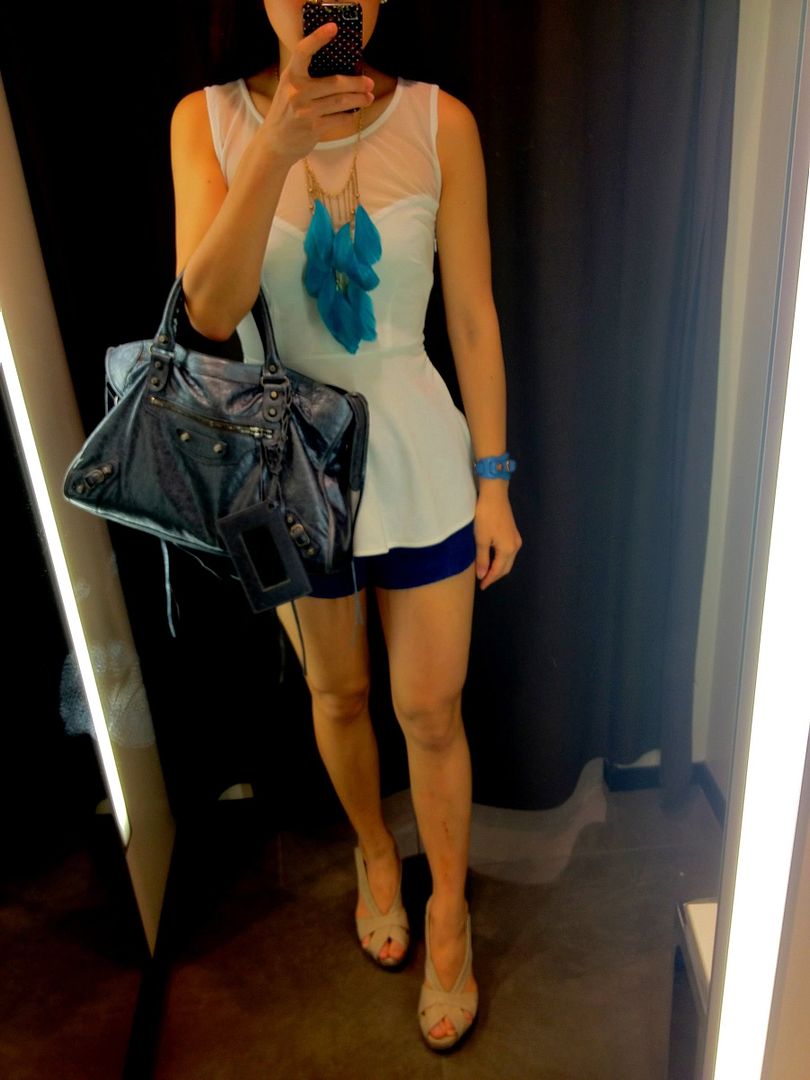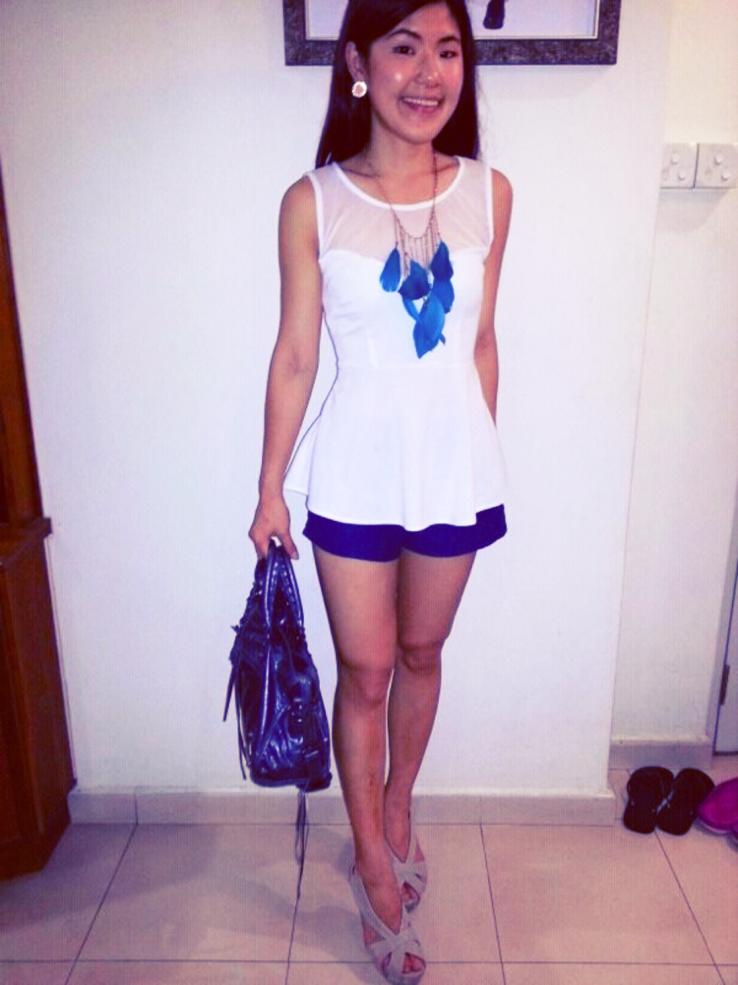 AE peplum top / ASOS navy shorts / Prettyfit Wedges / Bal City
---
Finally wore the RI Aztec skirt bought from ASOS awhile back. Would love to wear it on weekends soon! Got a Size 6 and it is mad stretchy, can be hitched up or down :)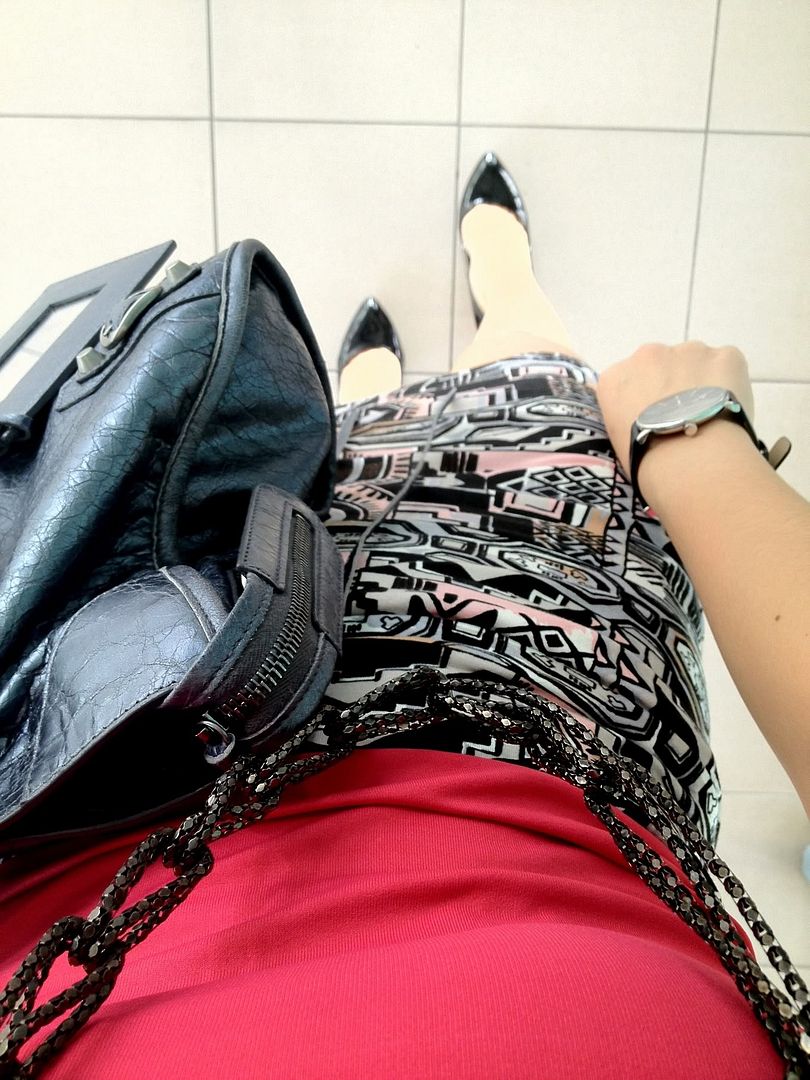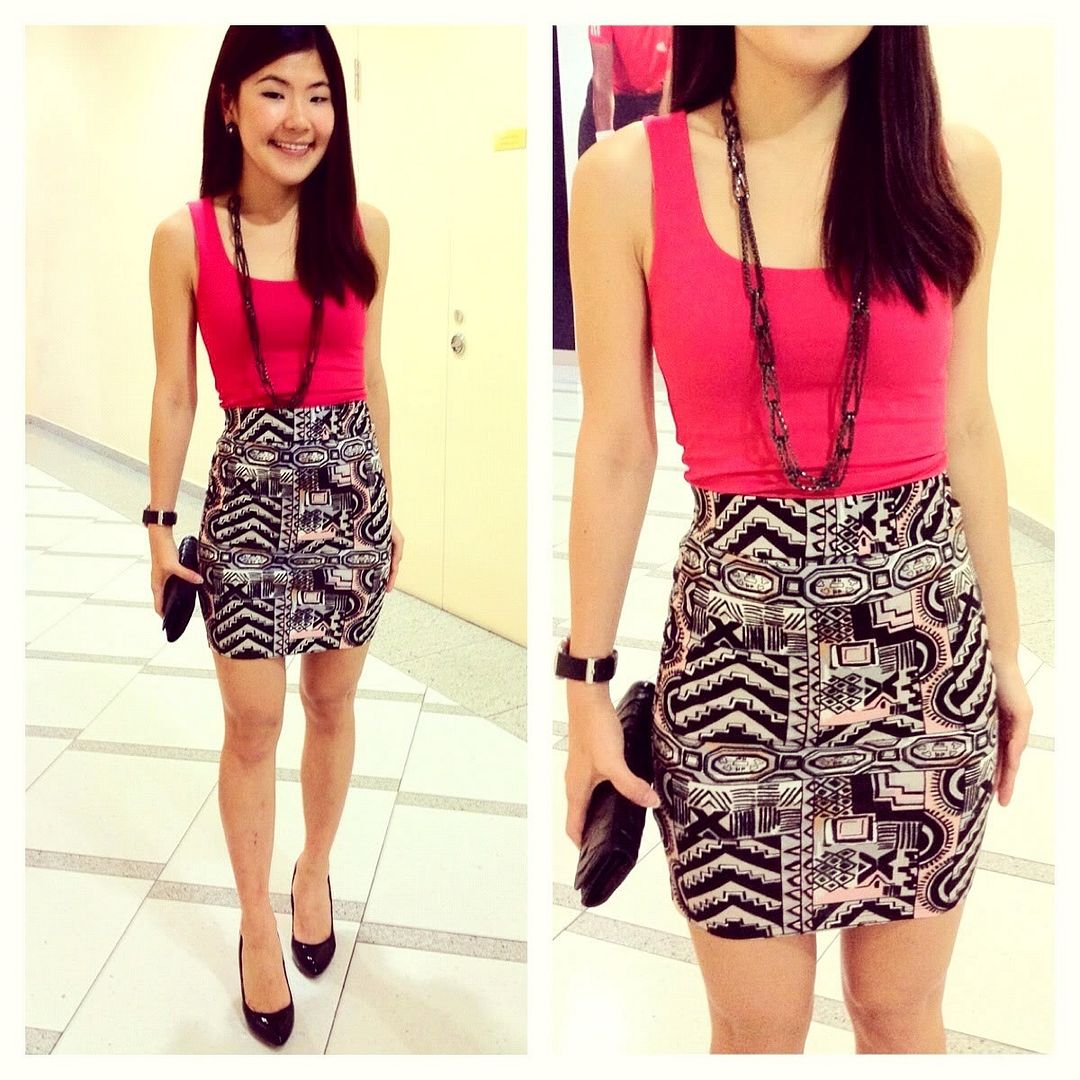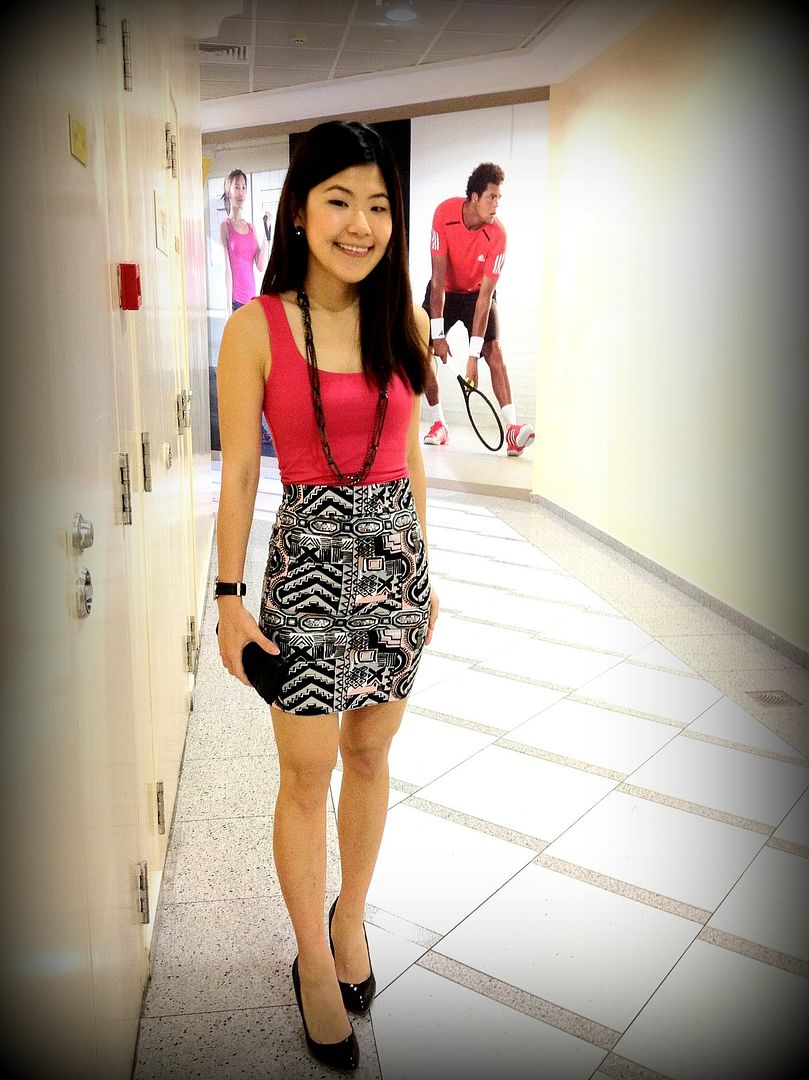 Zara basic / River Island Skirt / Zara Heels / F21 necklace / FCUK Watch
---
Last outfit in the recent SMooch necklace with a super old ASOS top. Decent at the front but with a big cut-out at the back hahaha.. love the leopard print heels!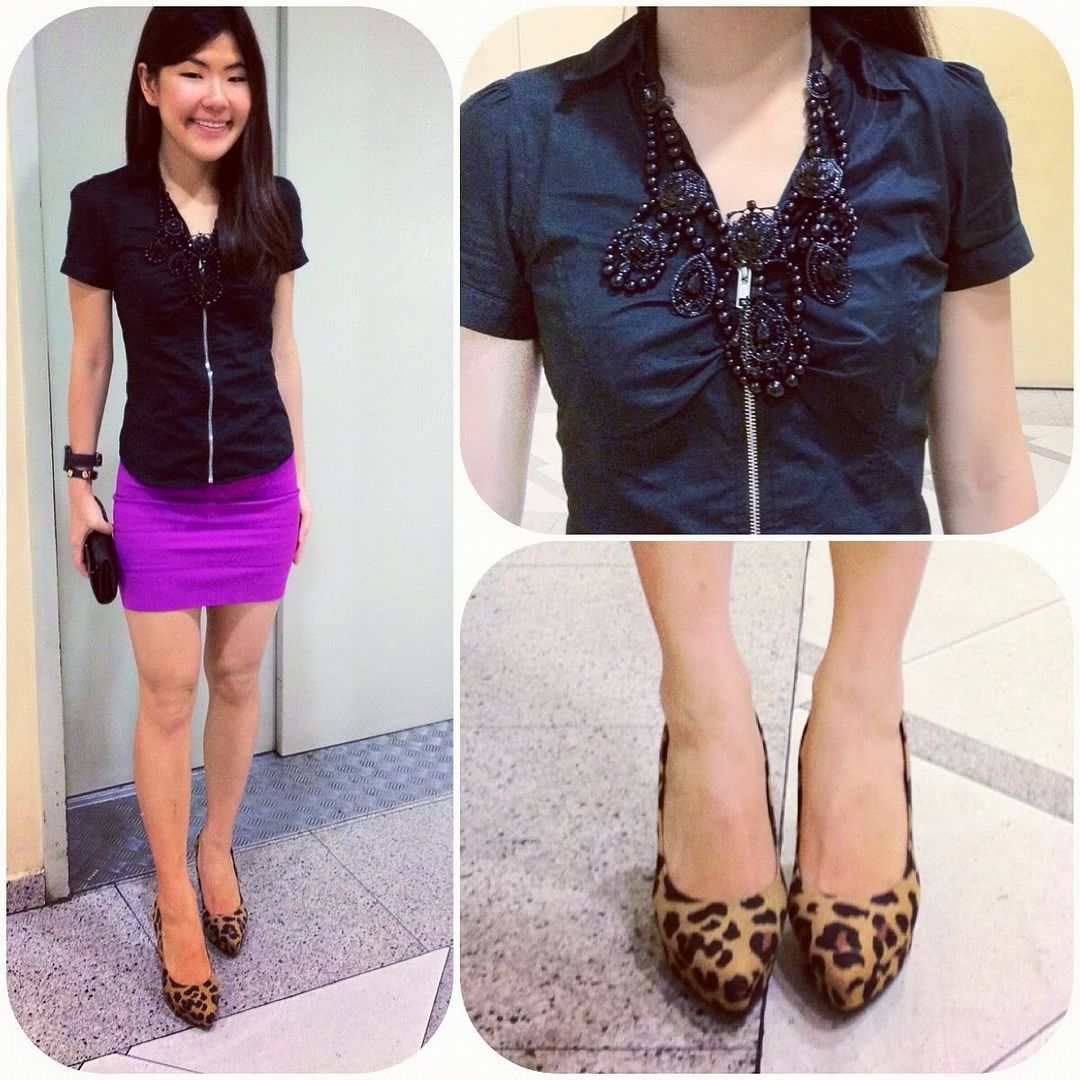 SMooch necklace / ASOS top / GG5 bandage skirt / H&M Heels