"When the going gets tough, tough gets going."
It's really been a tough week but I certainly hope the next few weeks or months will be better :)
They say there's a silver lining in every cloud and I hope it's true.


***
Outfits.

I have too many nude pencil skirts and this satin F21 one is still one of my favourite for its fit & gold zip details. White-nude combination is my fav apart from black-red & black-gold combinations.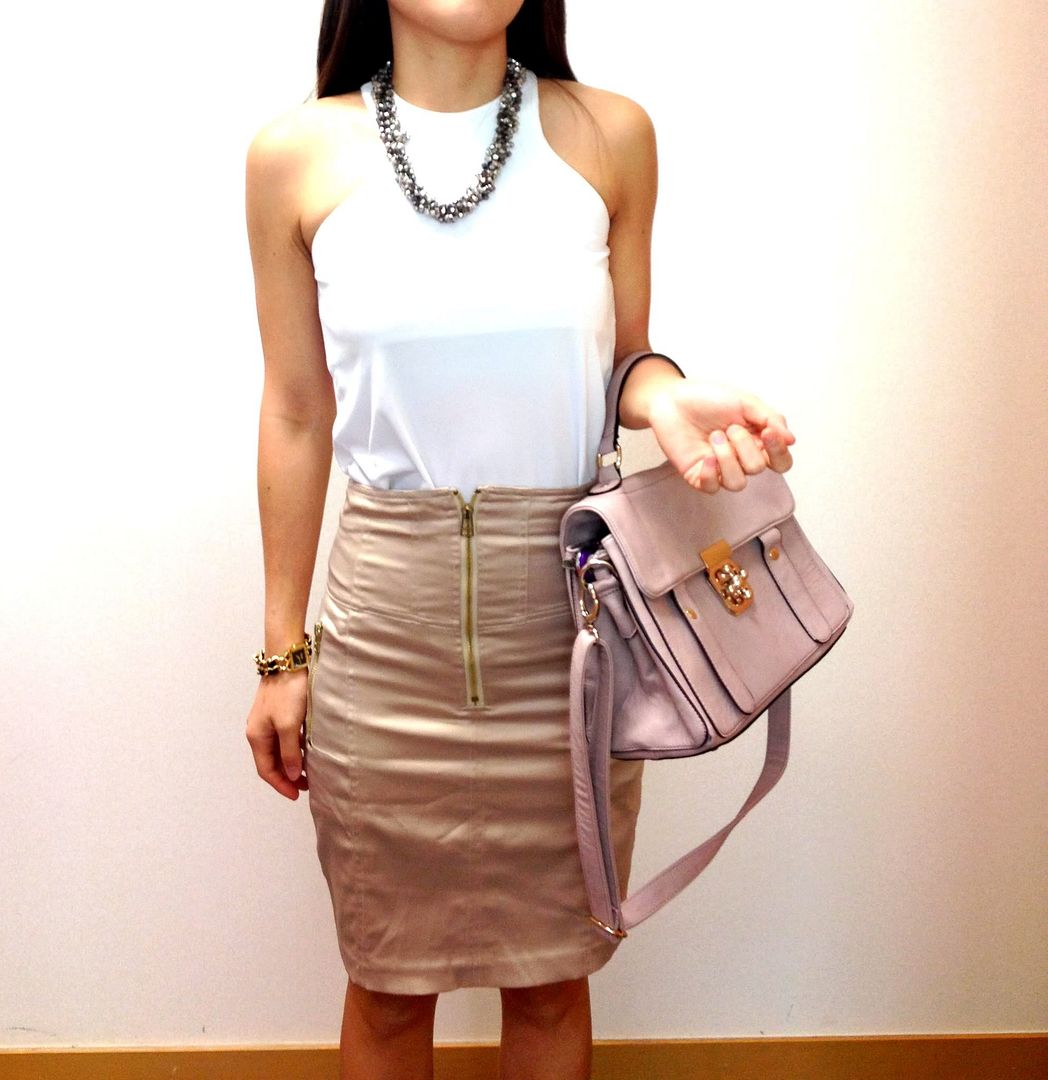 AE racerback top / F21 Skirt / M)phosis bling necklace / Chain Watch / SMooch bag / Newlook heels
---
Here's my new skull gold plated belt and I love how it doubles up as statement piece that you can skip the other accessories.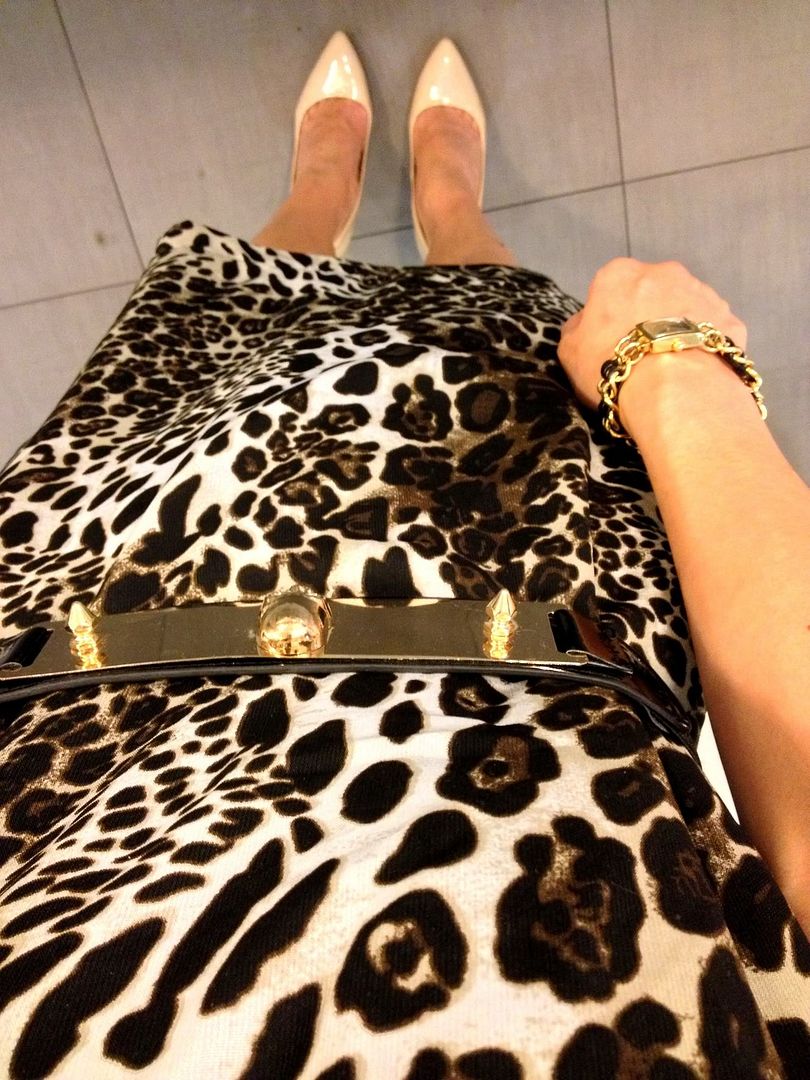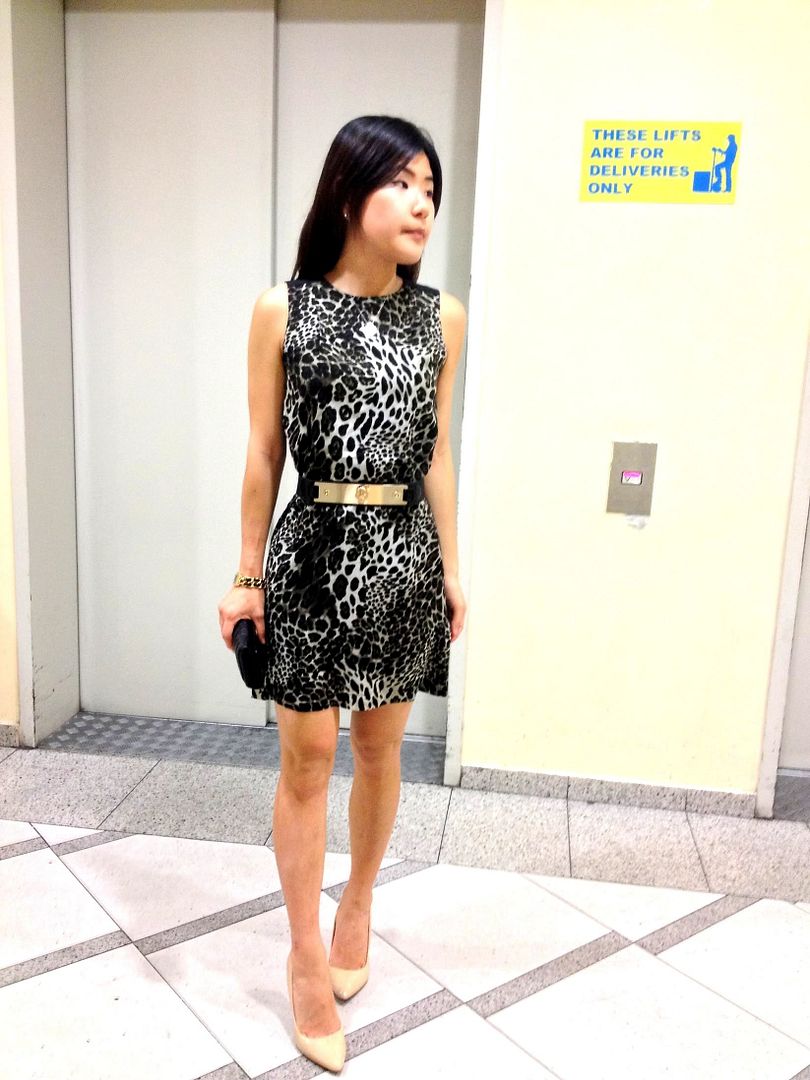 Bysi Leopard print dress / TE belt/ SMooch bag / Mango heels
---
I was packing for my flea for items and almost packed this fuschia skater-dress in but I decided to remove its tag and wear it. Another dress neglected and after wearing the whole day, I really like its fit and it hides my tummy! The flare skirt part is so flattering.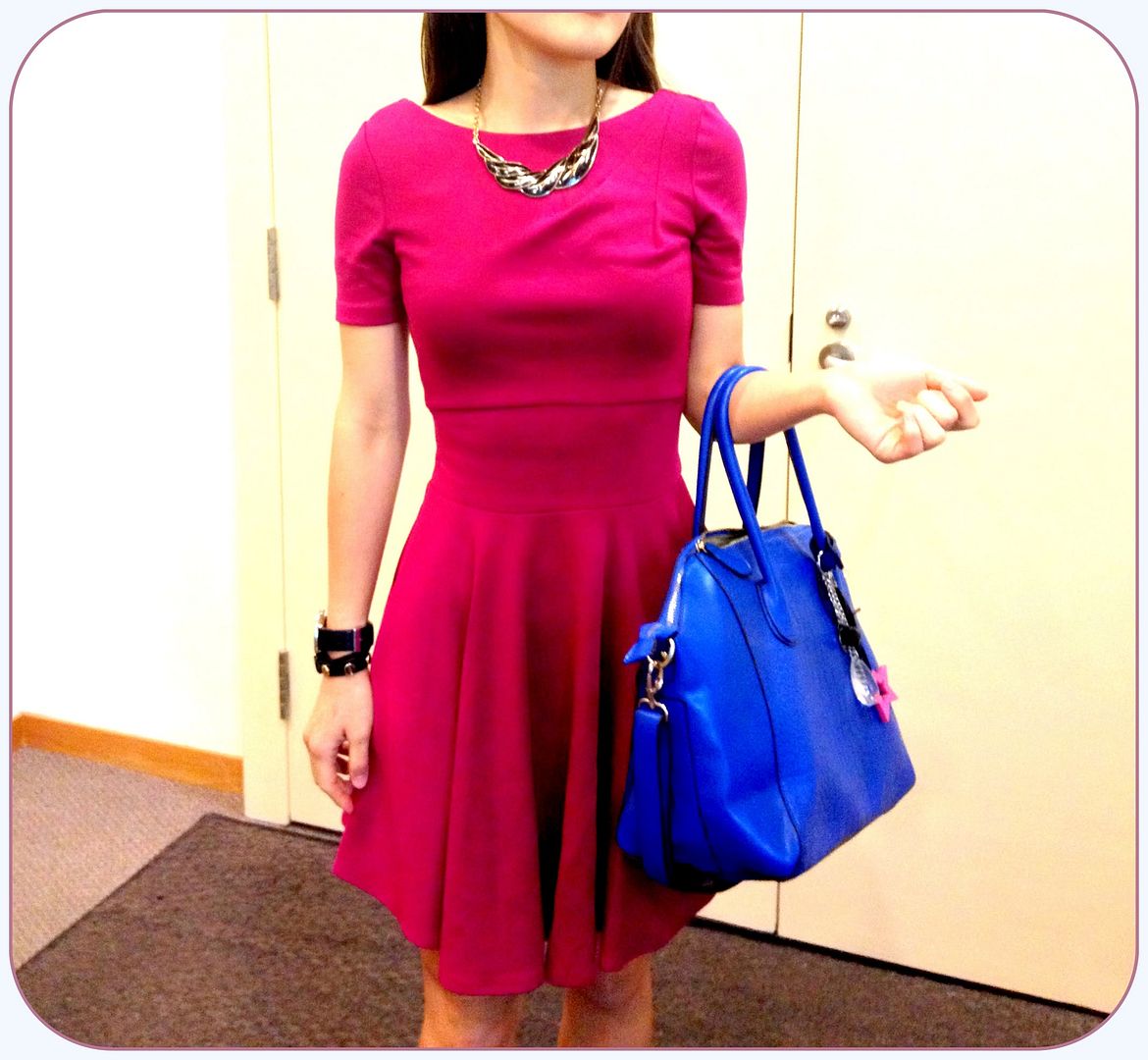 LB dress / Zara heels / BKK bag / TE necklace / Kenneth Cole Watch / CC Skye bracelet
---
One of my favourite floral dress that is making its way to flea. Paired with a hot pink blazer to make the outfit less monochrome.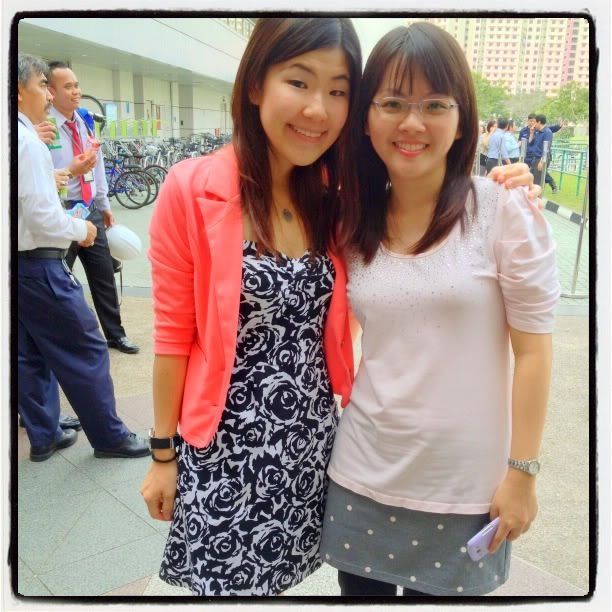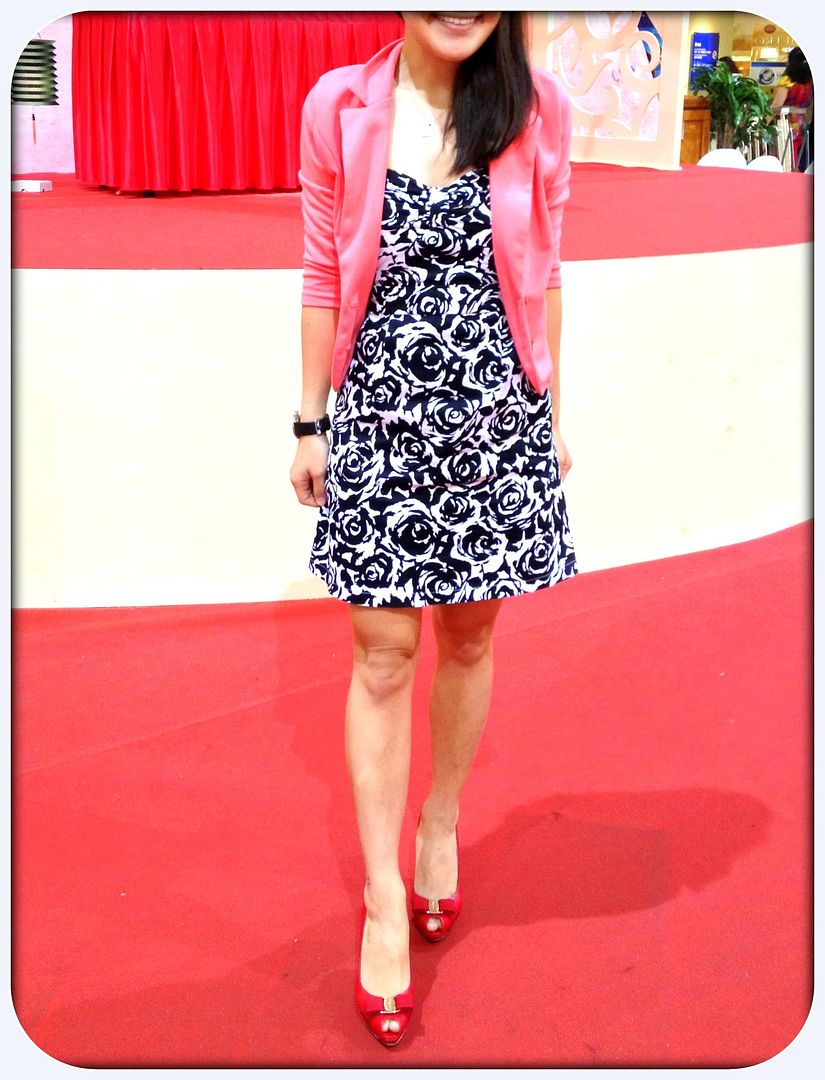 Hollyhoque floral dress / Bysi Jacket / FCUK Watch / Ferragamo heels
My heels that day matches the mooncake packaging from Grand Hyatt, so RED!
---
I rarely take pictures of myself in jeans so this is probably the first.
I have always like denim esp the minis and skinnies. My jeans are mainly from Mango , Uniqlo and River Island. I love Uniqlo ones as they are mad comfty and affordable! For jeans, the fitting is really important as different people have different body shapes.. somehow Topshop jeans don't work for me. I wear Zara pants but somehow their jeans look bulky on me. I used to have 2 pairs from Levis but they don't fit as good right now. Jeans are staple items in our wardrobe!
Decided to throw on my basics - scarf, tank and jeans on a casual friday, such basics should be worn to death! Can't decide between the necklace or scarf so I went with both.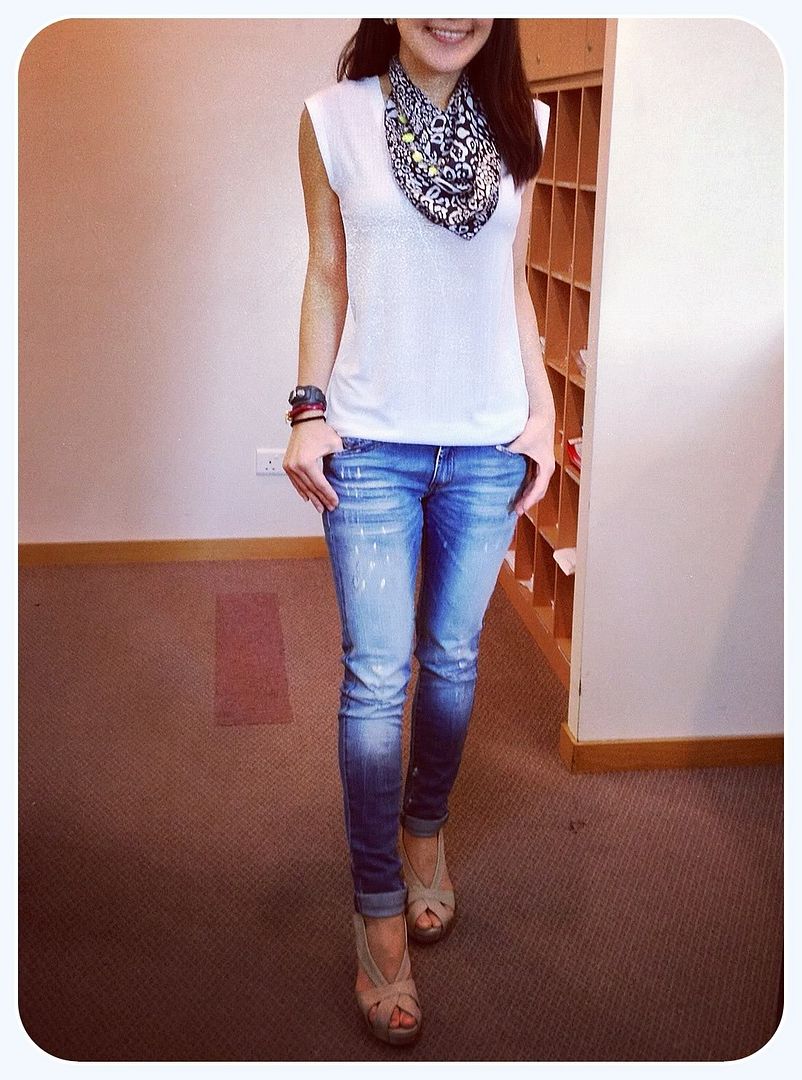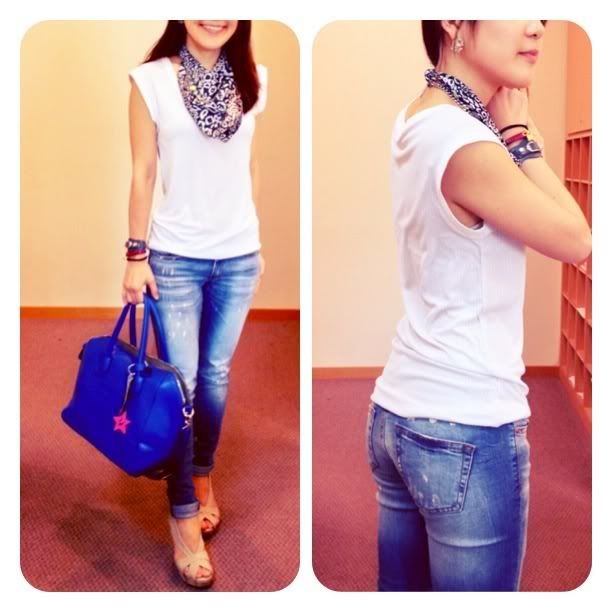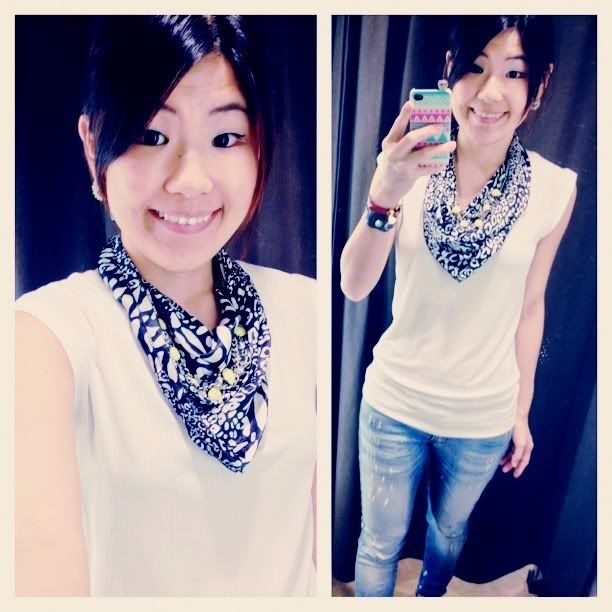 Bysi tank / Newlook scarf / H&M necklace/ Payless Heels / Mango Jeans
Lunch with my dearest babes that day after work!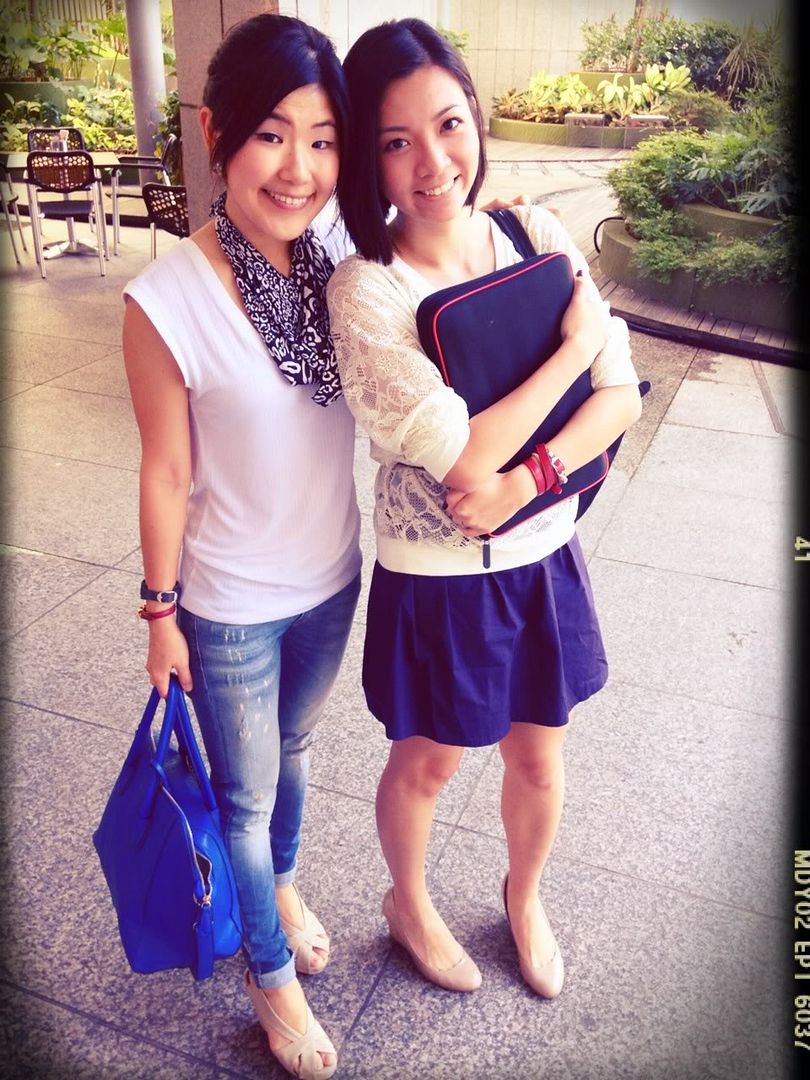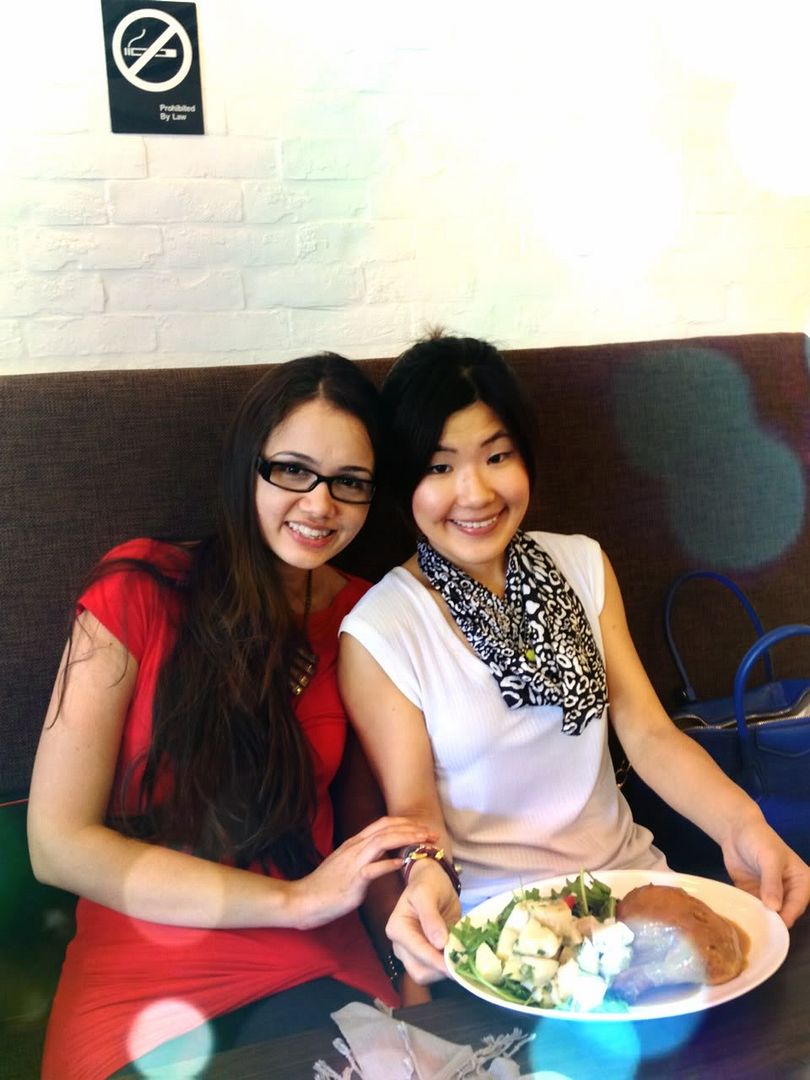 Dinner with my fav sec school buddies :)
---
New aztec clothes for my iphone and make-up from beautyjoint.com .
First time ordering and it arrives within 2 weeks, so fast! I'm loving the LA Pro-conceal (best concealer right now for me) and the NYX hot pink lippie thanks to joy's recommendation. Colour stays on forever I swear!
& I found the perfect studded dress with the gold plate belt as above! wore it to a friend's wedding and i love it!
---

Will continue to pack for my flea on 6 October & 14 October at Scape, I have too many too many clothes. Most of them are still in bag, things that I like but somehow I have forgotten about them and didn't wear them out. I guess I need to be heartless to decide which to sell to a new owner and which to wear to death. I'm a hoarder so it's gonna be tough but so far, I have filled up two big luggage.
Nothing above $10 I promise :) Details will be up soon!

Celebrating TC's bday in abit ! I get excited over his bday more than my own, planning surprises and executing them can be really fun! :)