Received this lovely 4" ASOS Floral Heels in office today. Love consolidating all our orders so they come within 3 days for everyone!
Mad gorgeous and at a steal just that I took the wrong size. Supposed to take UK 6 but I decided to try 7 and it's really way too big... didn't help that it's totally sold out so I gonna give up on a floral pointies for now.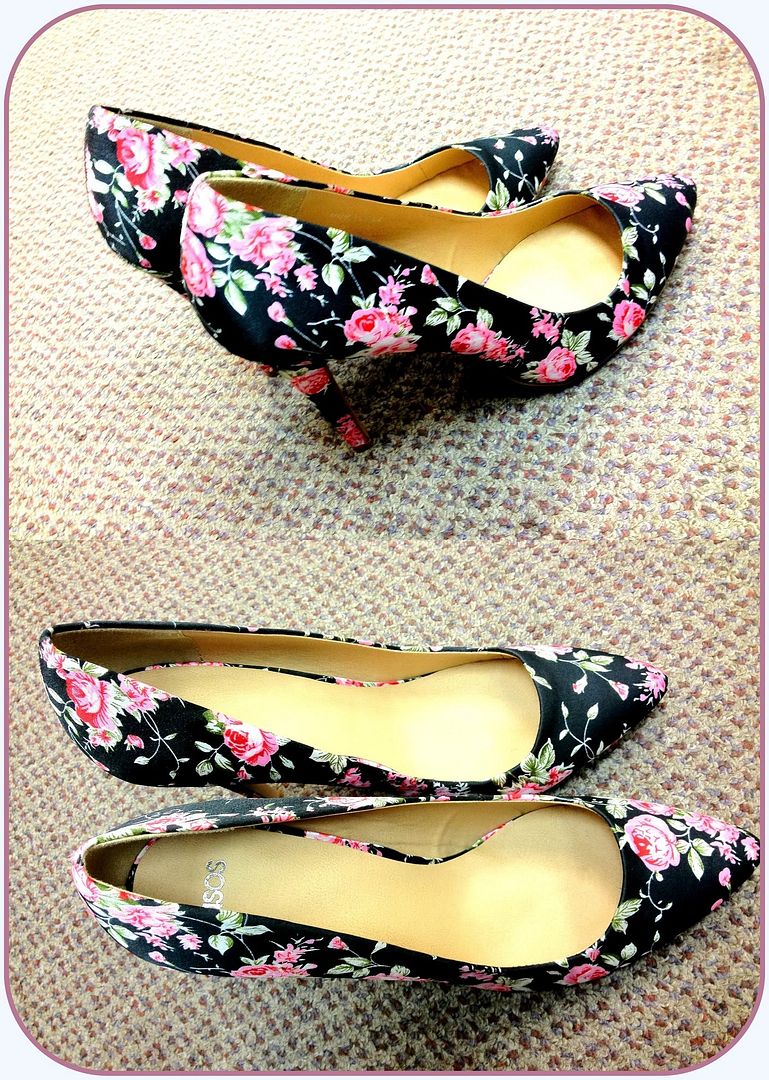 4 inches heels
UK 7, fits Size 40/41 best.
SOLD