Hello! I'm back for my usual Sunday blog post, fav day to blog to sum up the week outfits before preparing myself for another lovely week of work!
Alot alot alot of reviews and I better post them up before I procrastinate any further :)
It's been a habit to rotate my shoes daily instead of reaching out for my fav heels so as to prolong their lifespan. Putting the new ones in boxes and shoe wardrobe can ruin them if unworn for too long. So I b

rought my coral pointies out to play with a lace white dress :)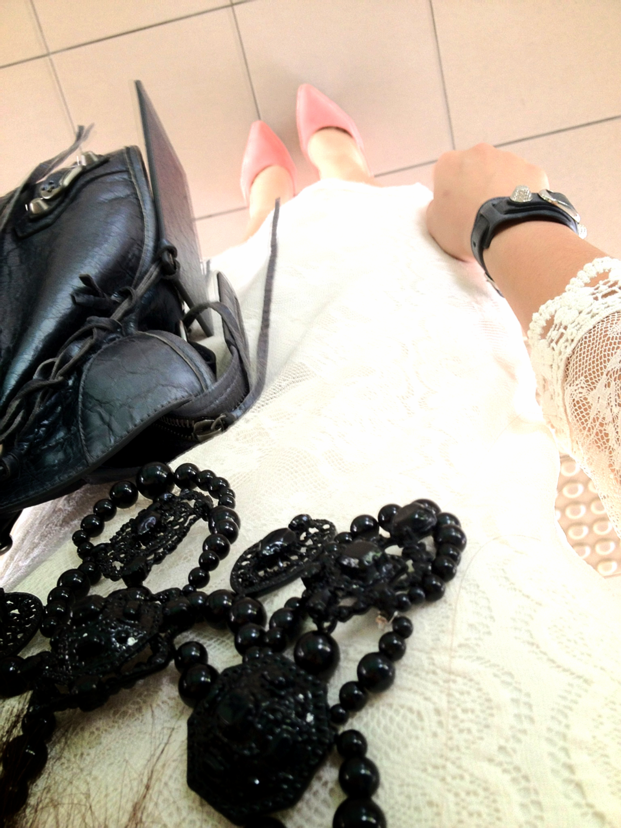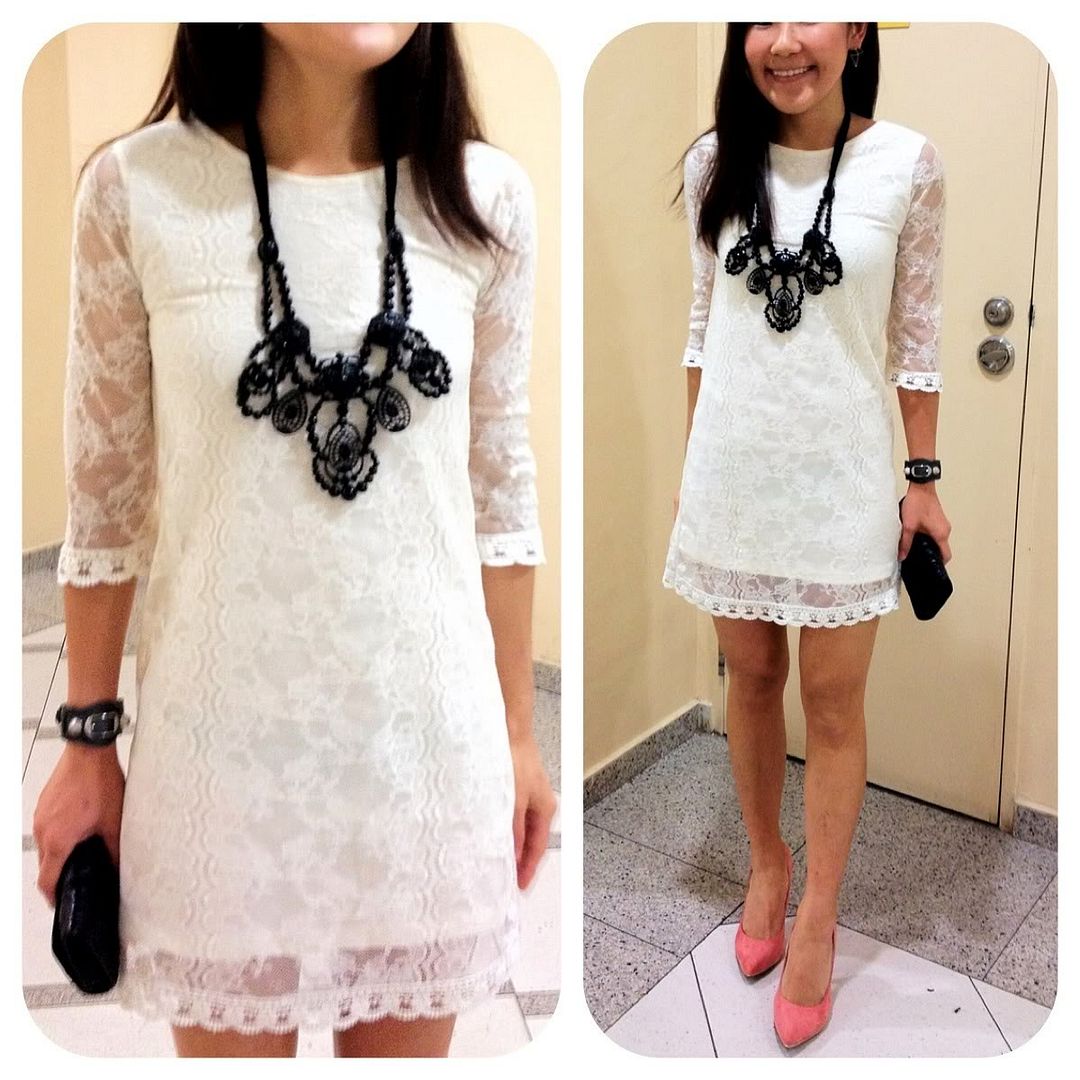 SMooch necklace / Dorothy Perkins Dress / Newlook Heels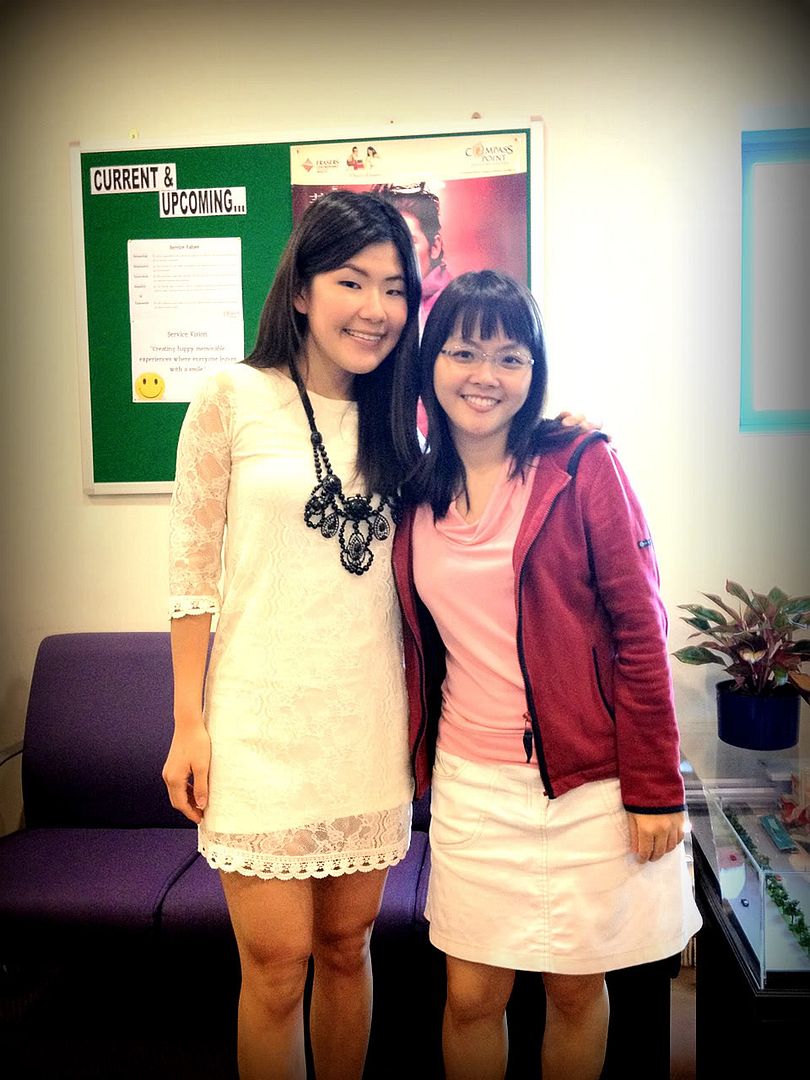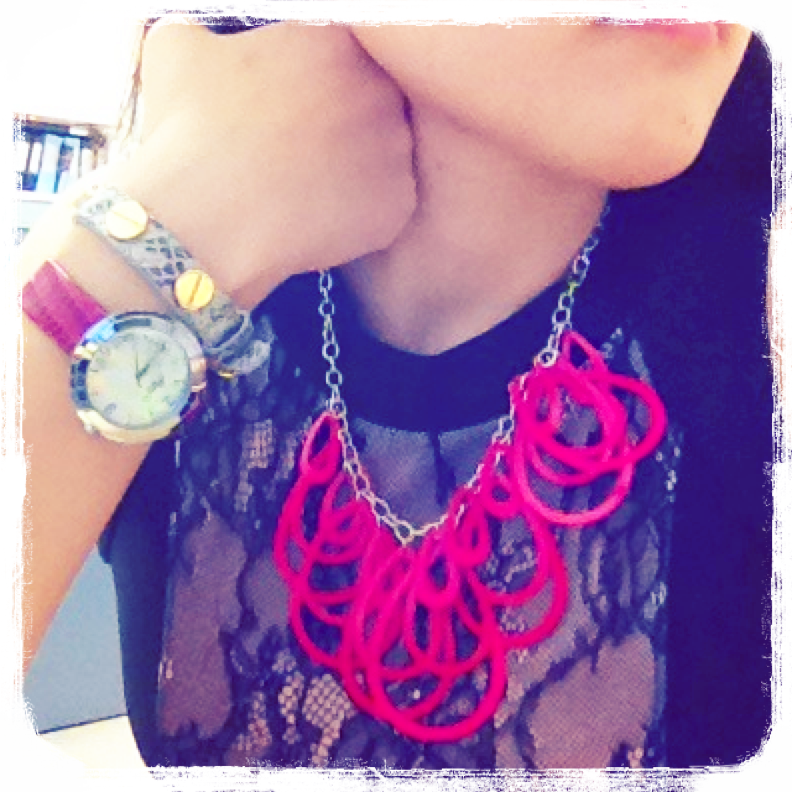 Attended a private XMAS preview party for work and I'm excited for Xmas already :)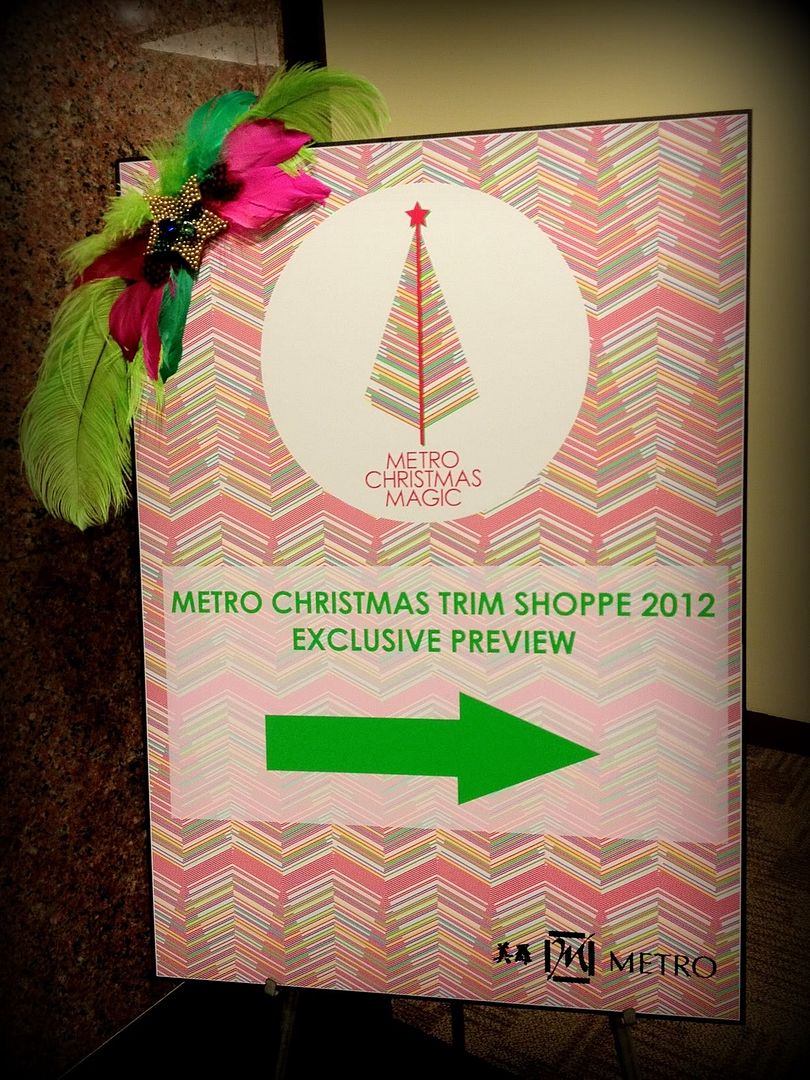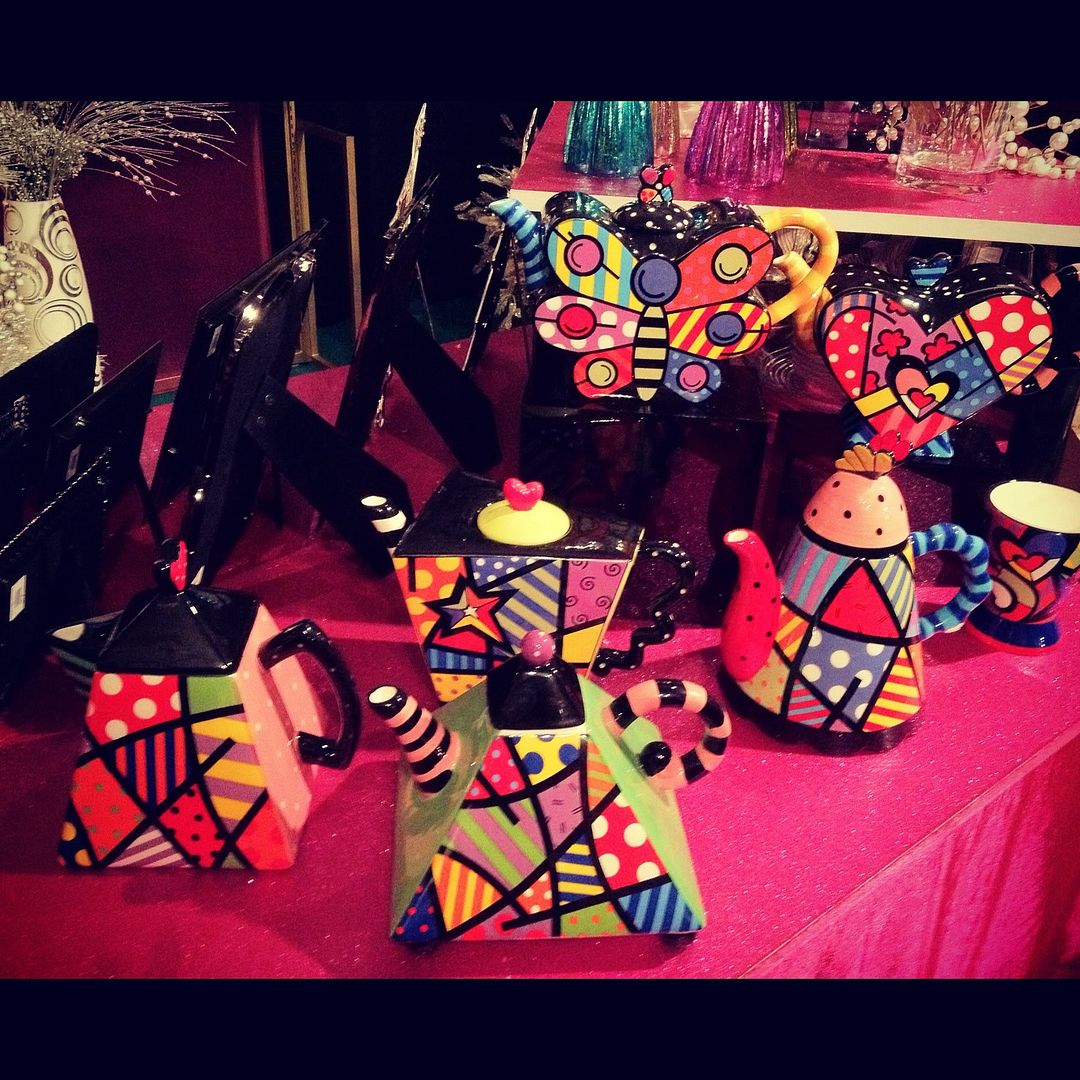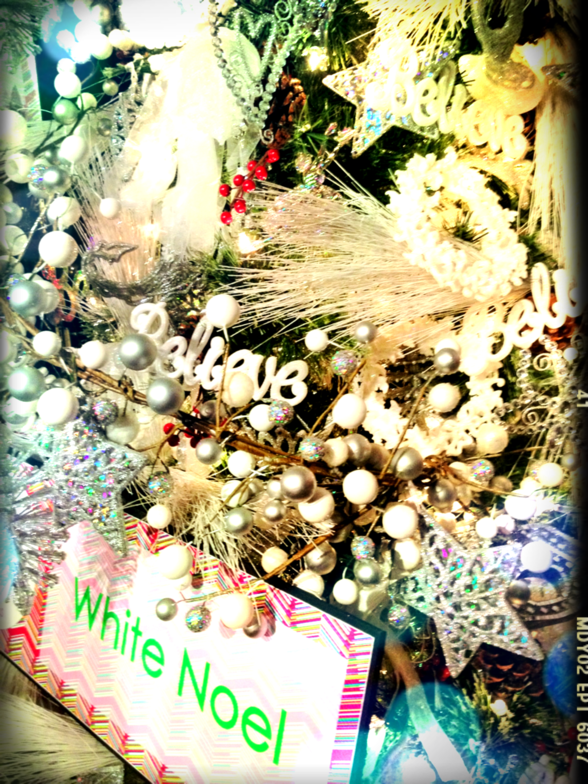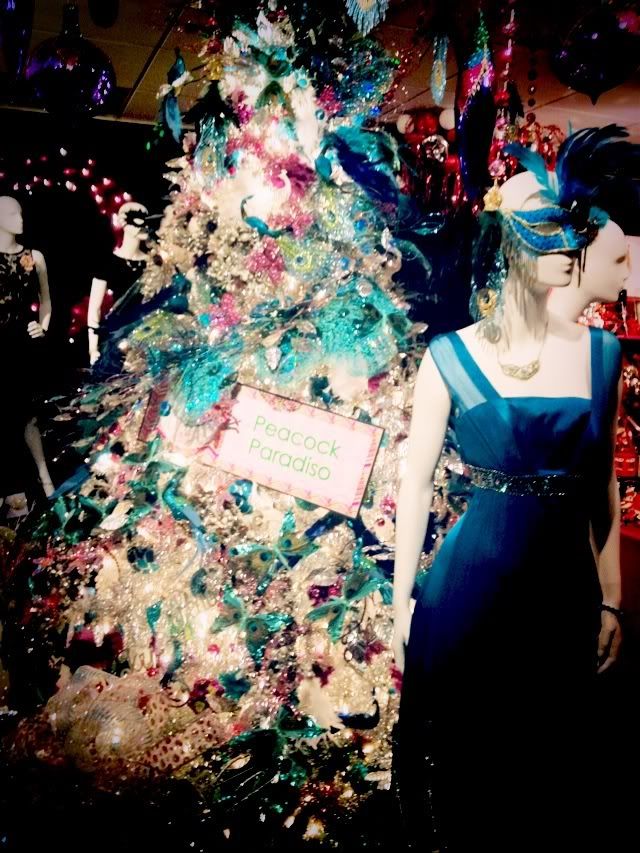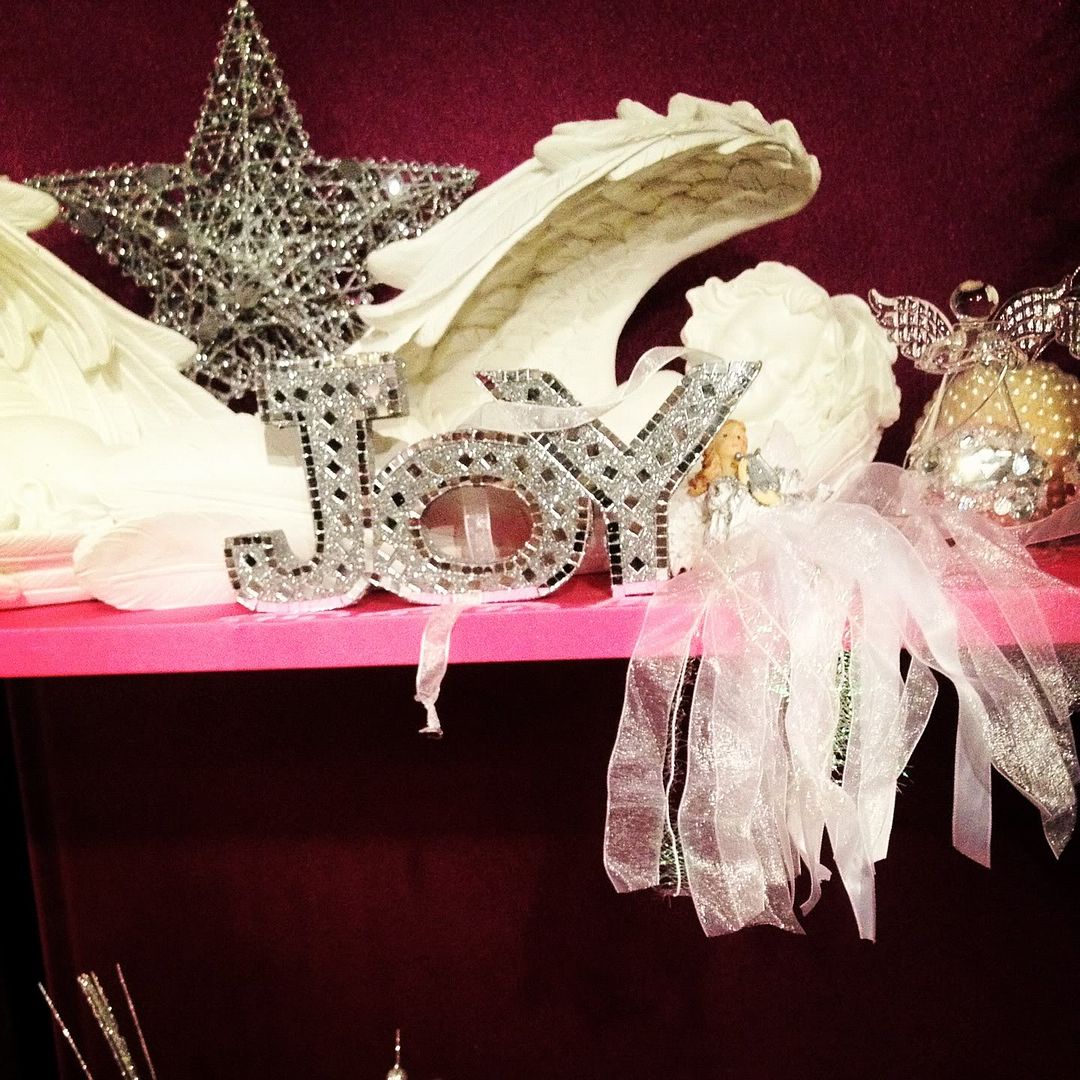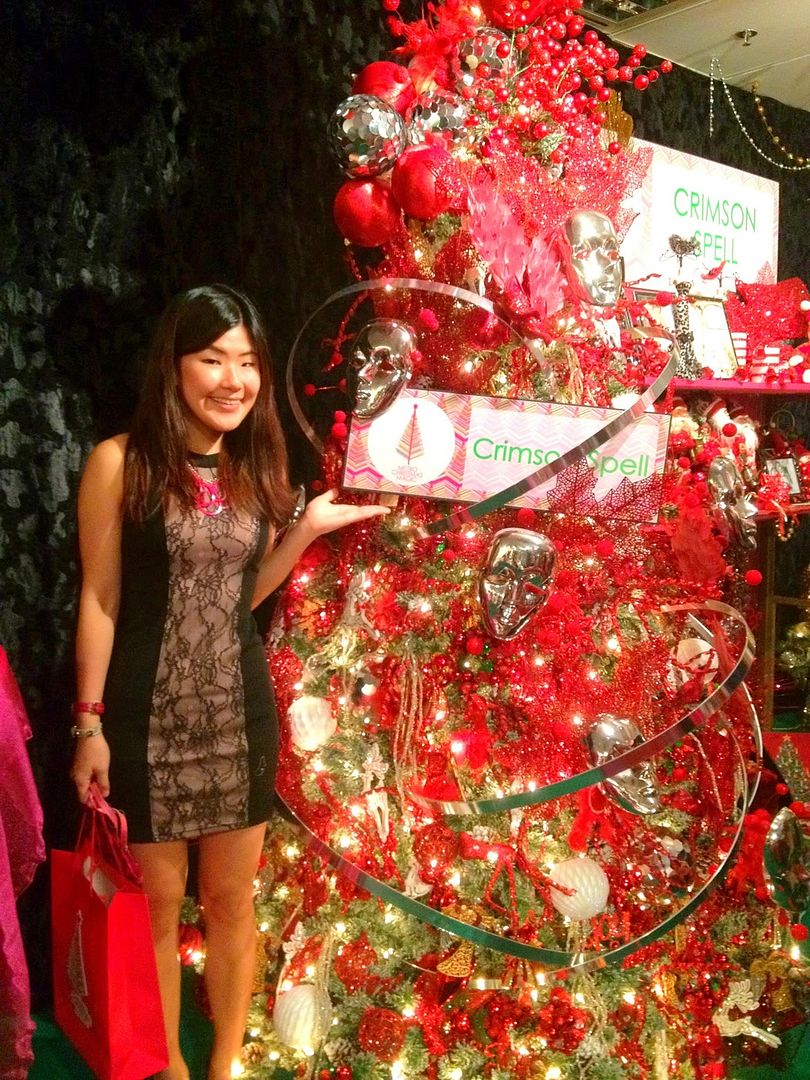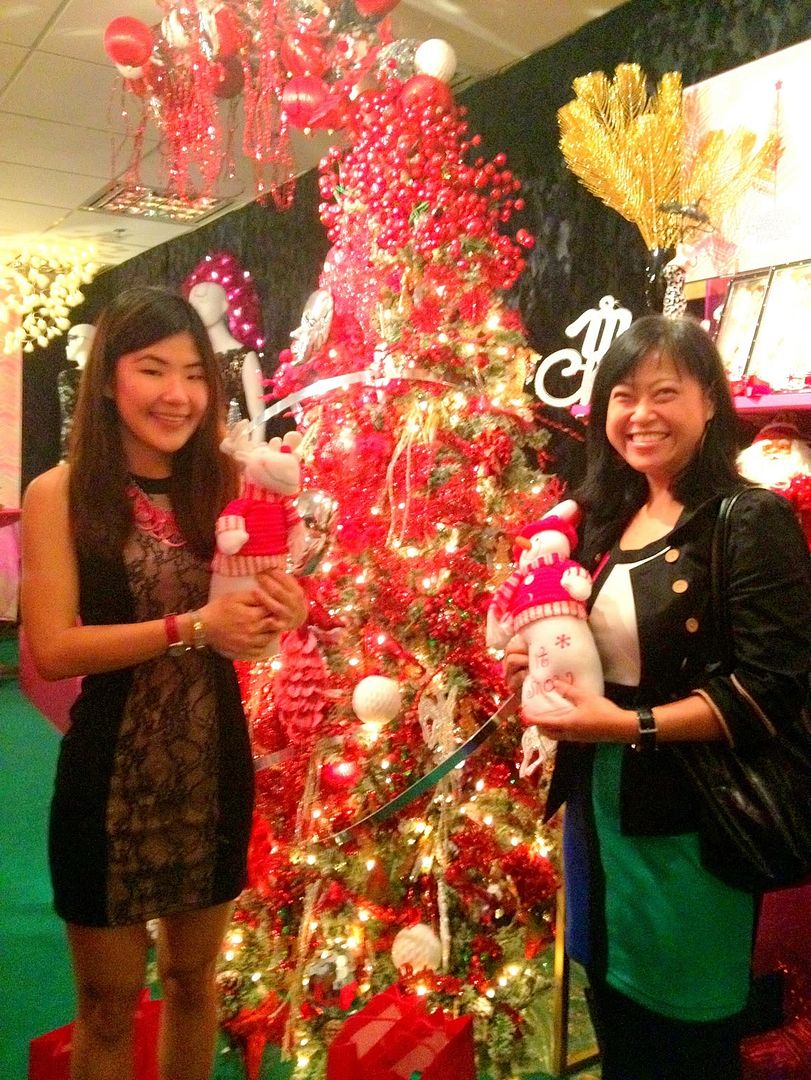 Saw three girls with similar dresses, look mama i have the most muscular arms!
Received my first Xmas present for the year as well :)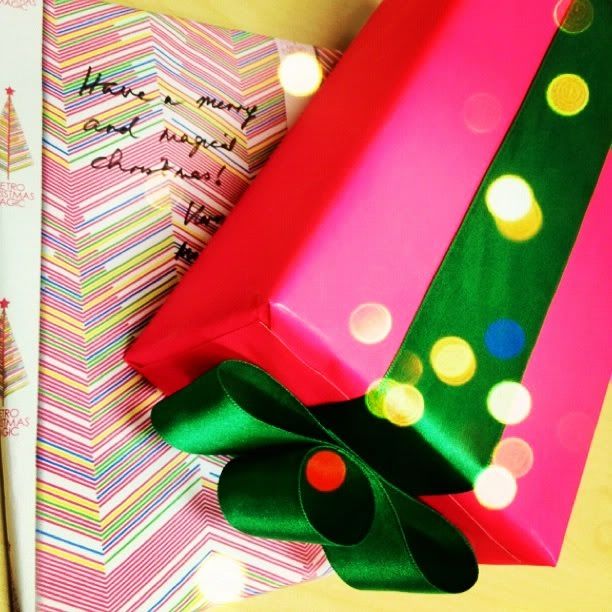 Selling the above dress from LB as well in size S, email me if interested :)
Finally wore the SMooch Parachute dress for the first time. I find it quite dressy for weekends so it's nicely in bag for so long :) Finally wore it for a ifly flight revolution party invited by Joy!
Everything from SMooch that day :)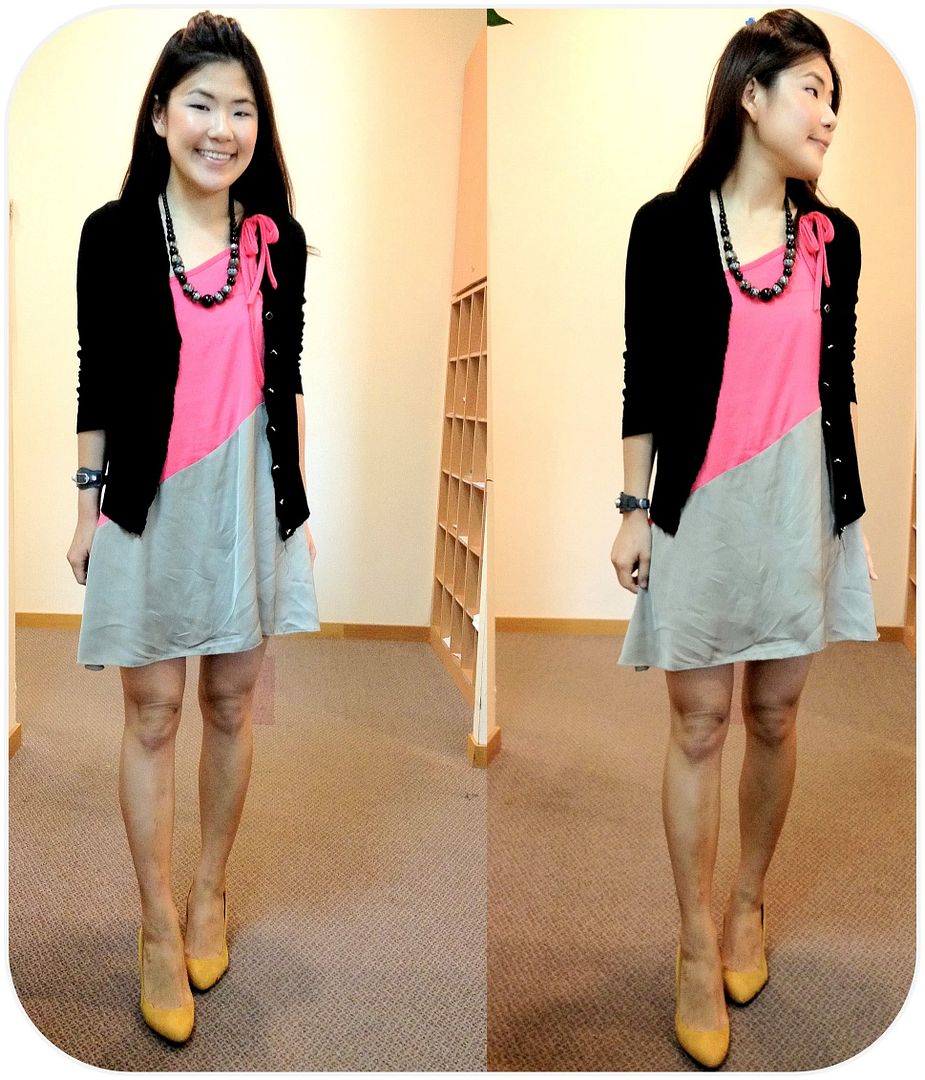 SMooch dress & Cardigan / New look necklace / Zara heels / Bal bracelet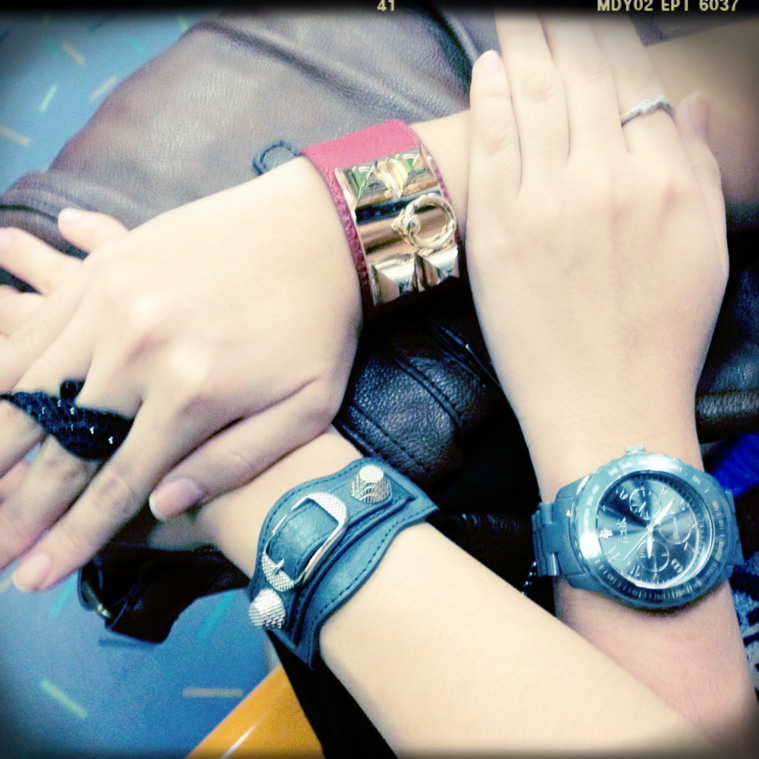 With my fav buddy after dinner and she looks fab as usual :)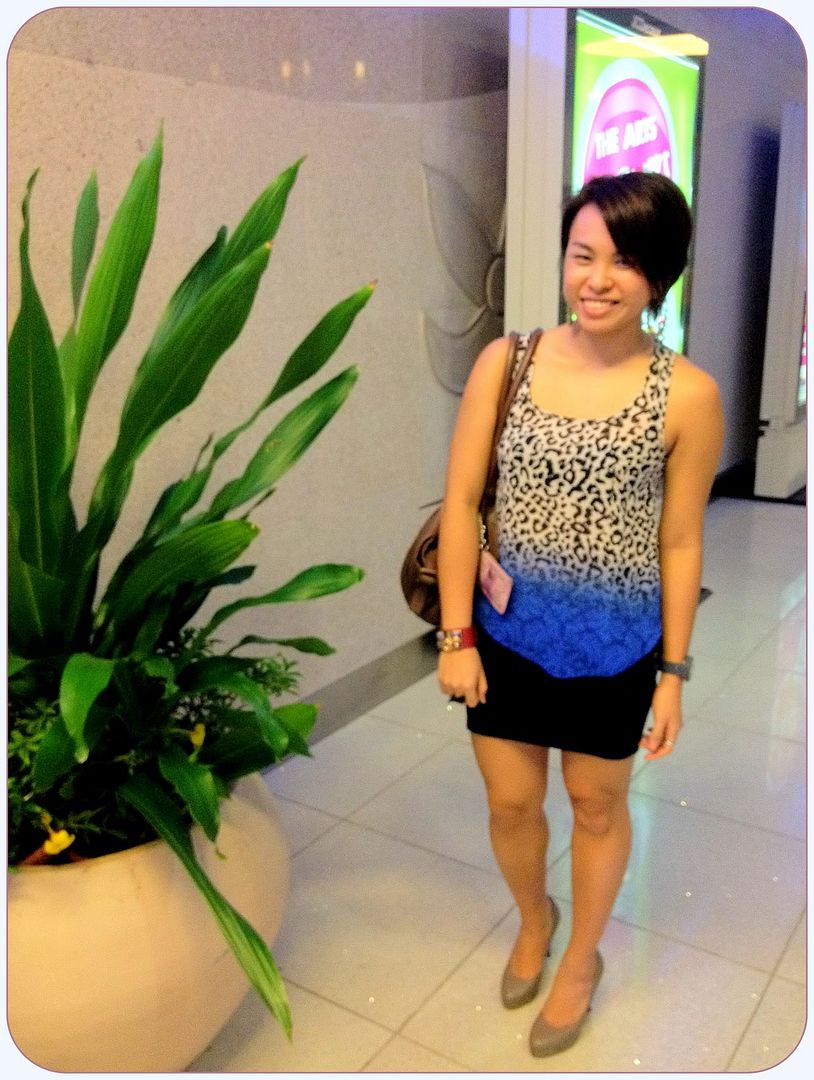 #OFTD - Topshop leopard tank / BC studded skirt / Gripz Heels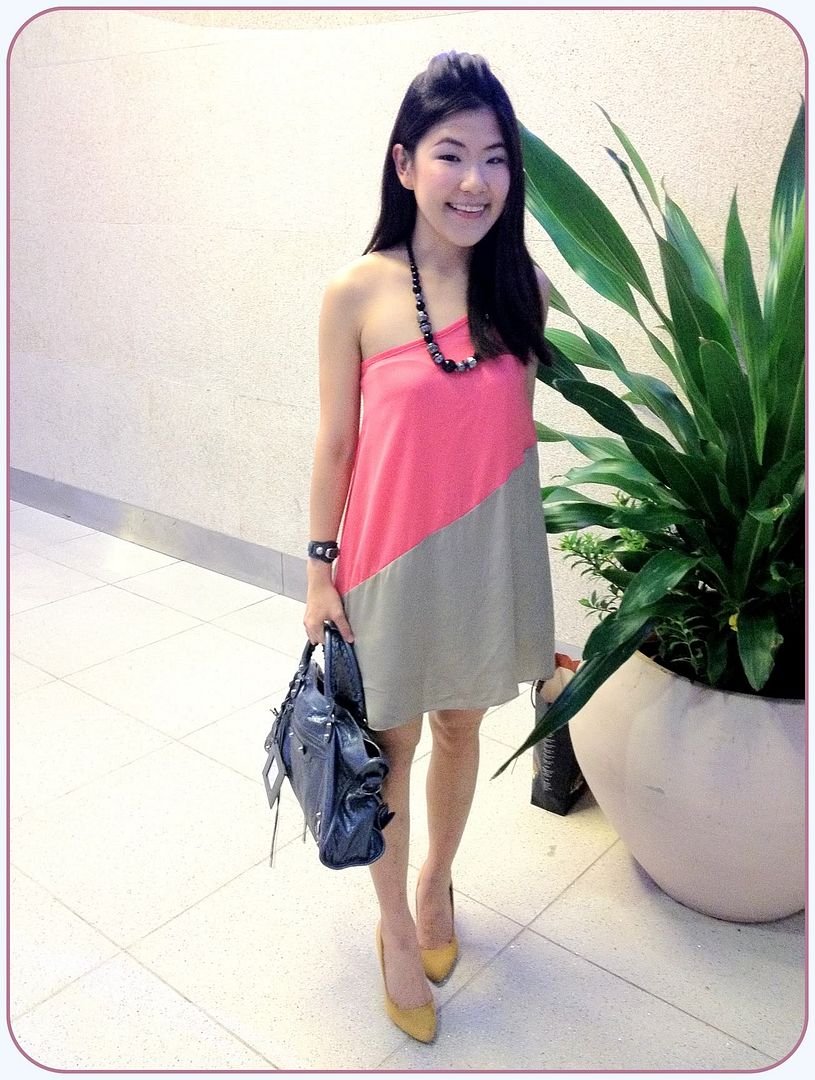 Party starts and iFly looks fab at night!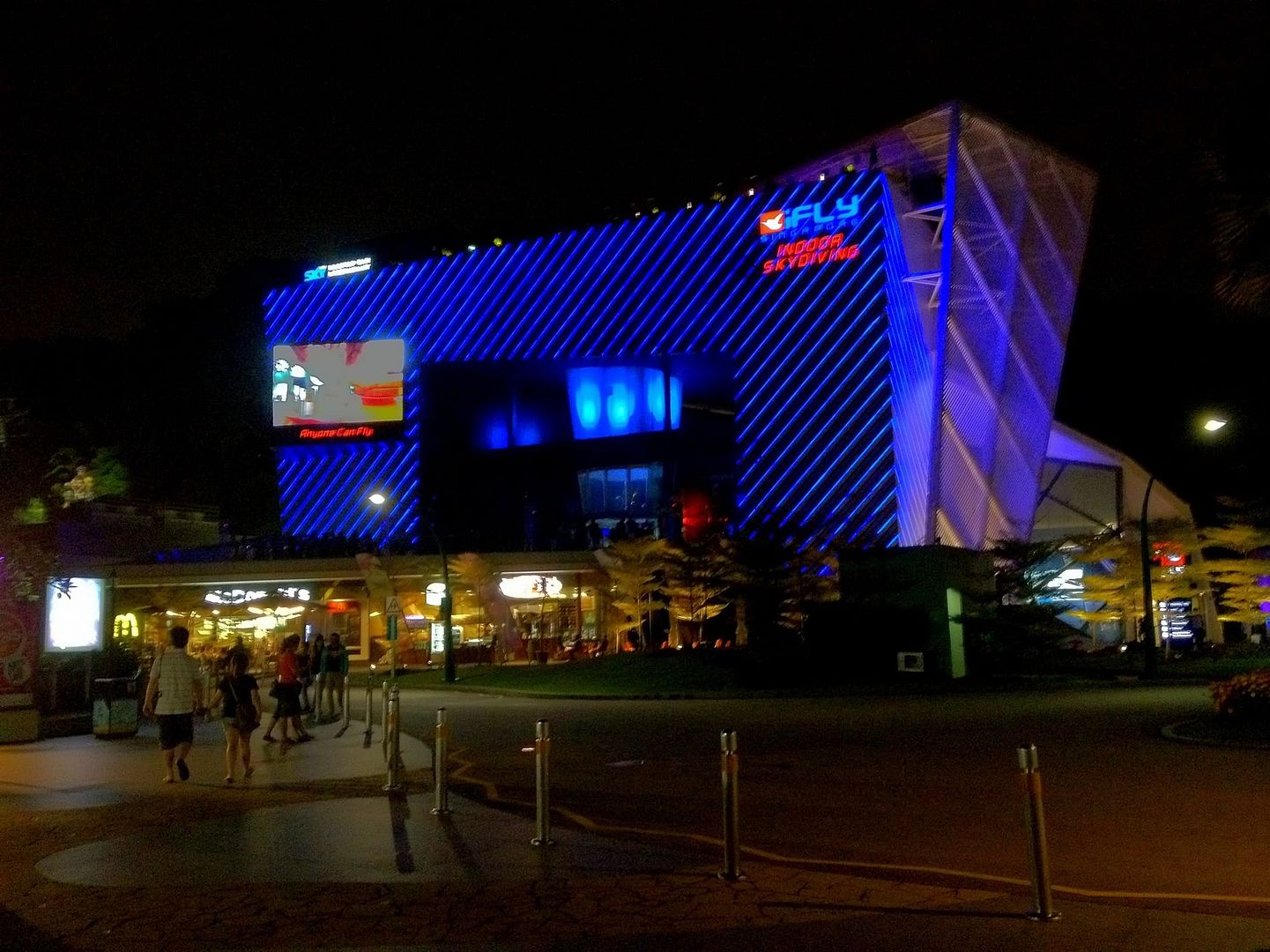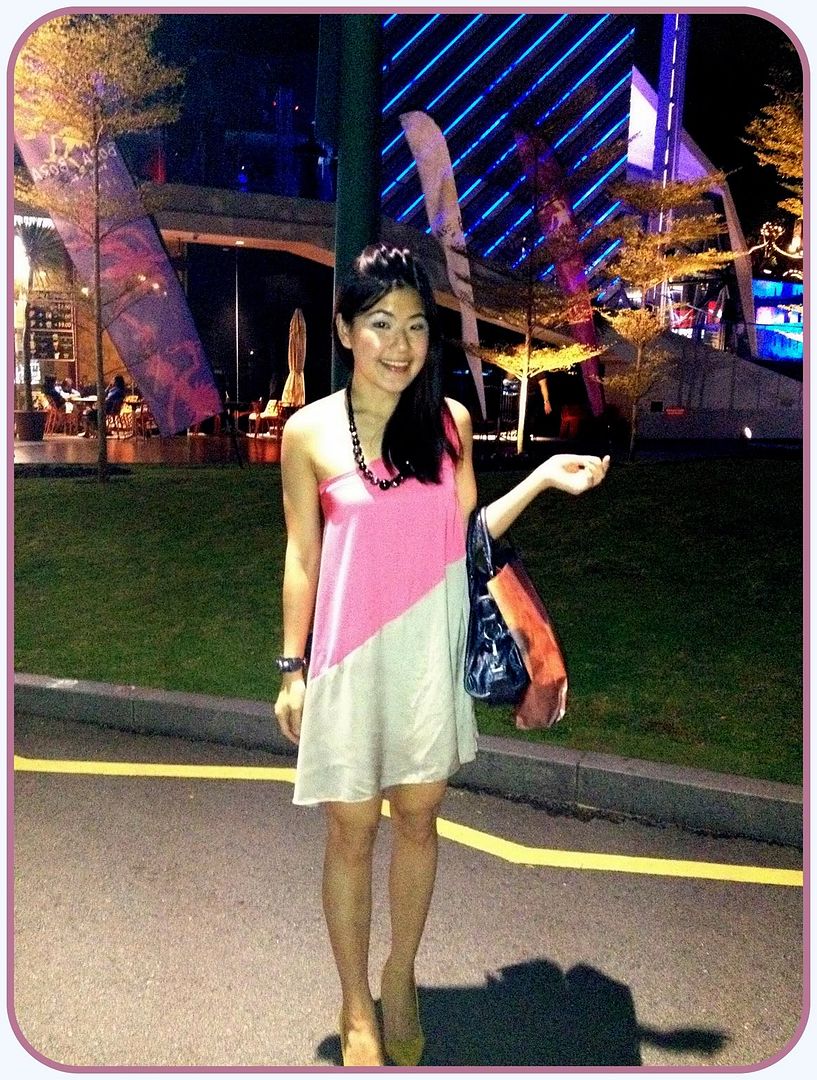 Happened to be an event to promote the new C8 drama, Poetic Justice so the stars were there with their fans. Spot Desmond Tan's eyes in the pictures haha :)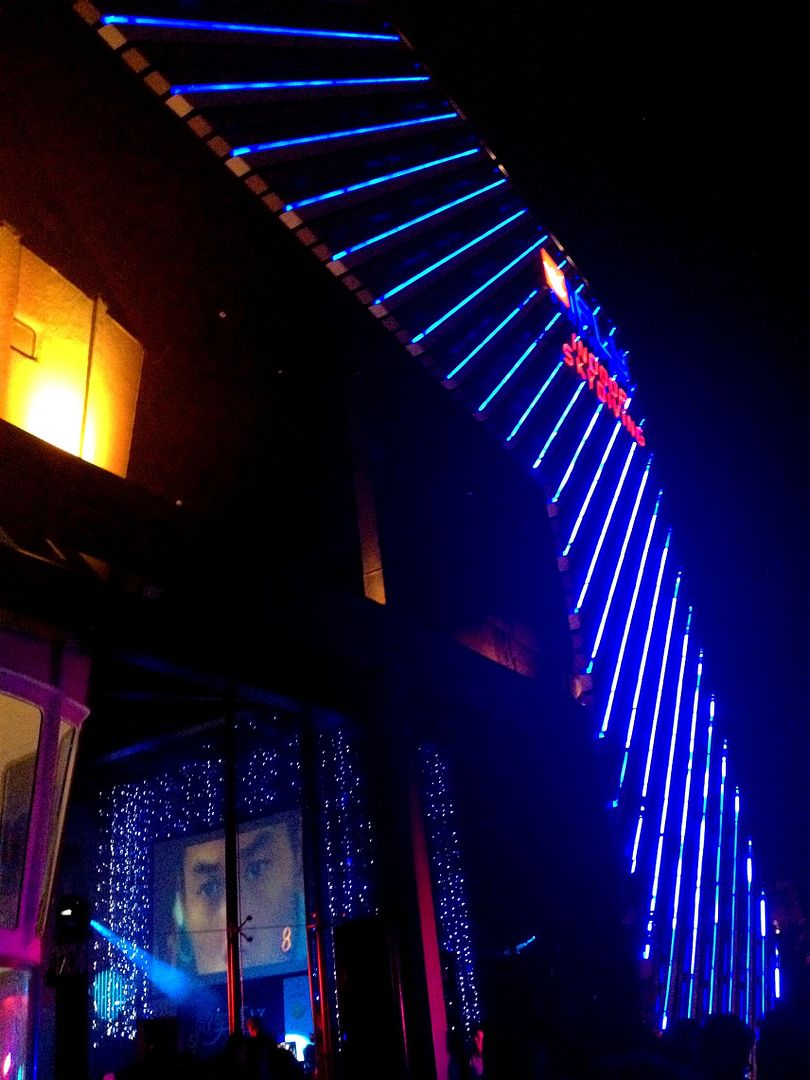 Free drinks for the guests and this drink is called "Poetic Justice", basically lemonade and flowers with a tinge of alcohol.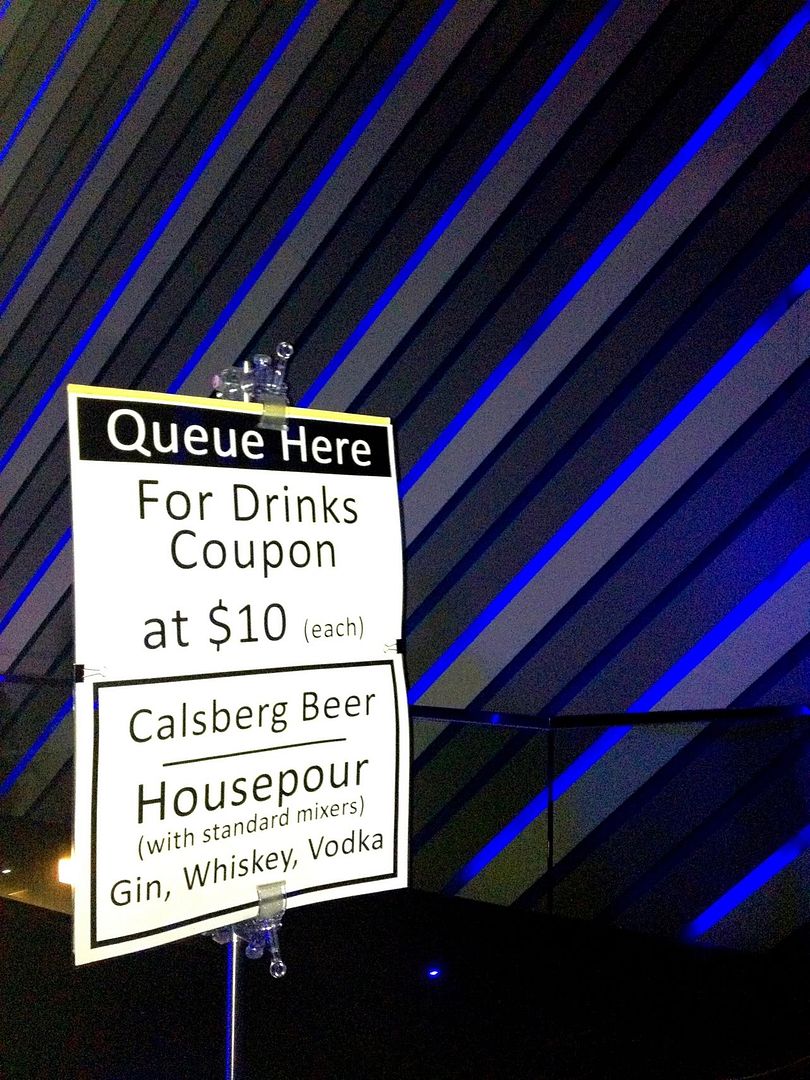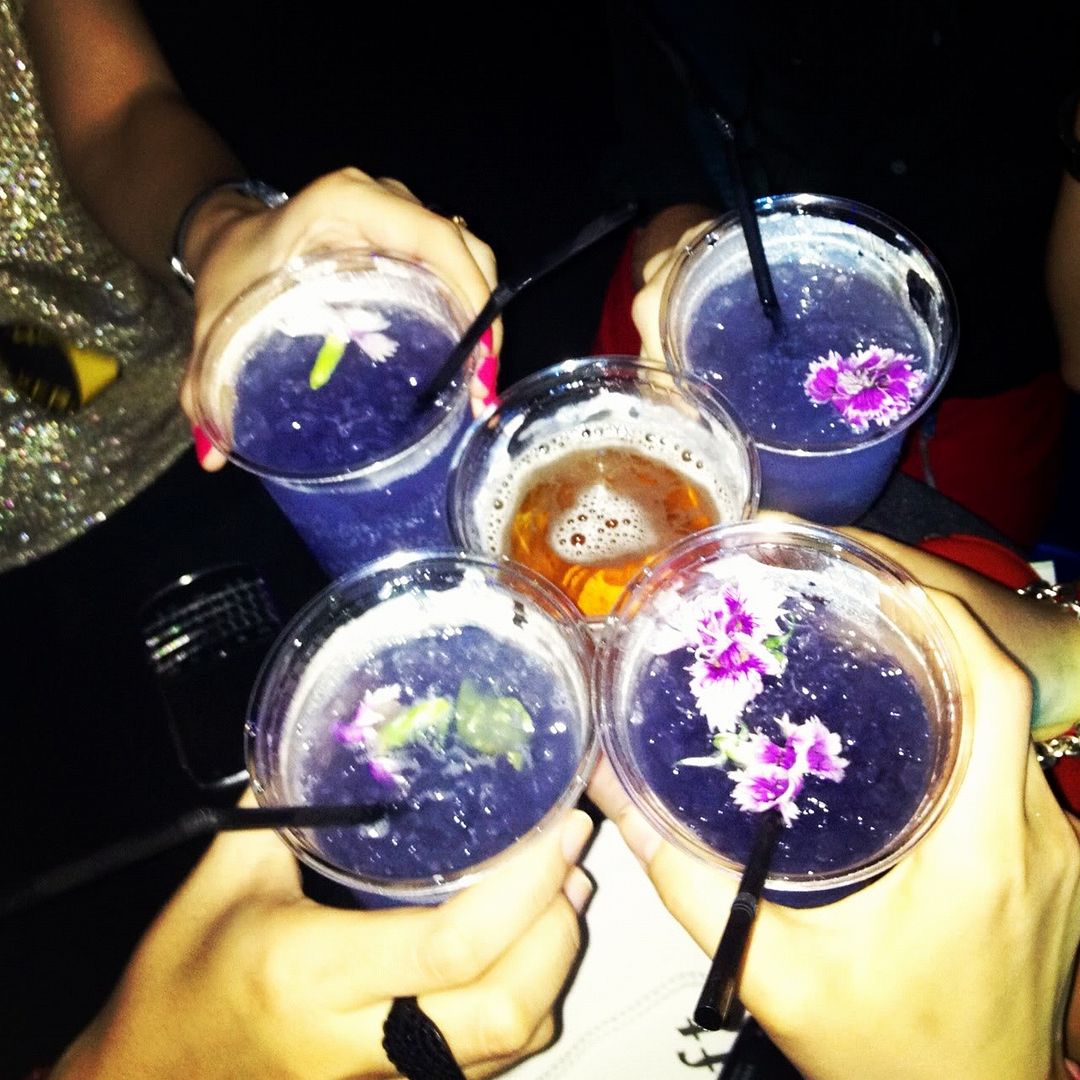 I like the blue stripes background!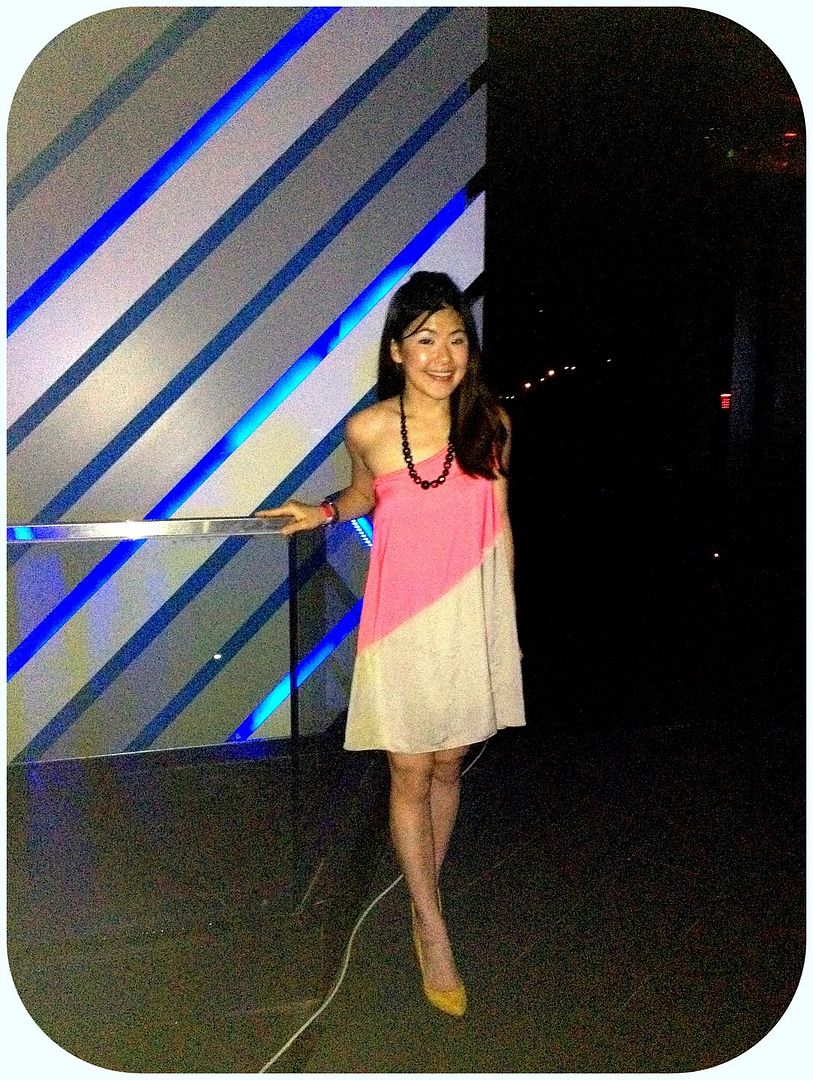 The babes & iFly instructors!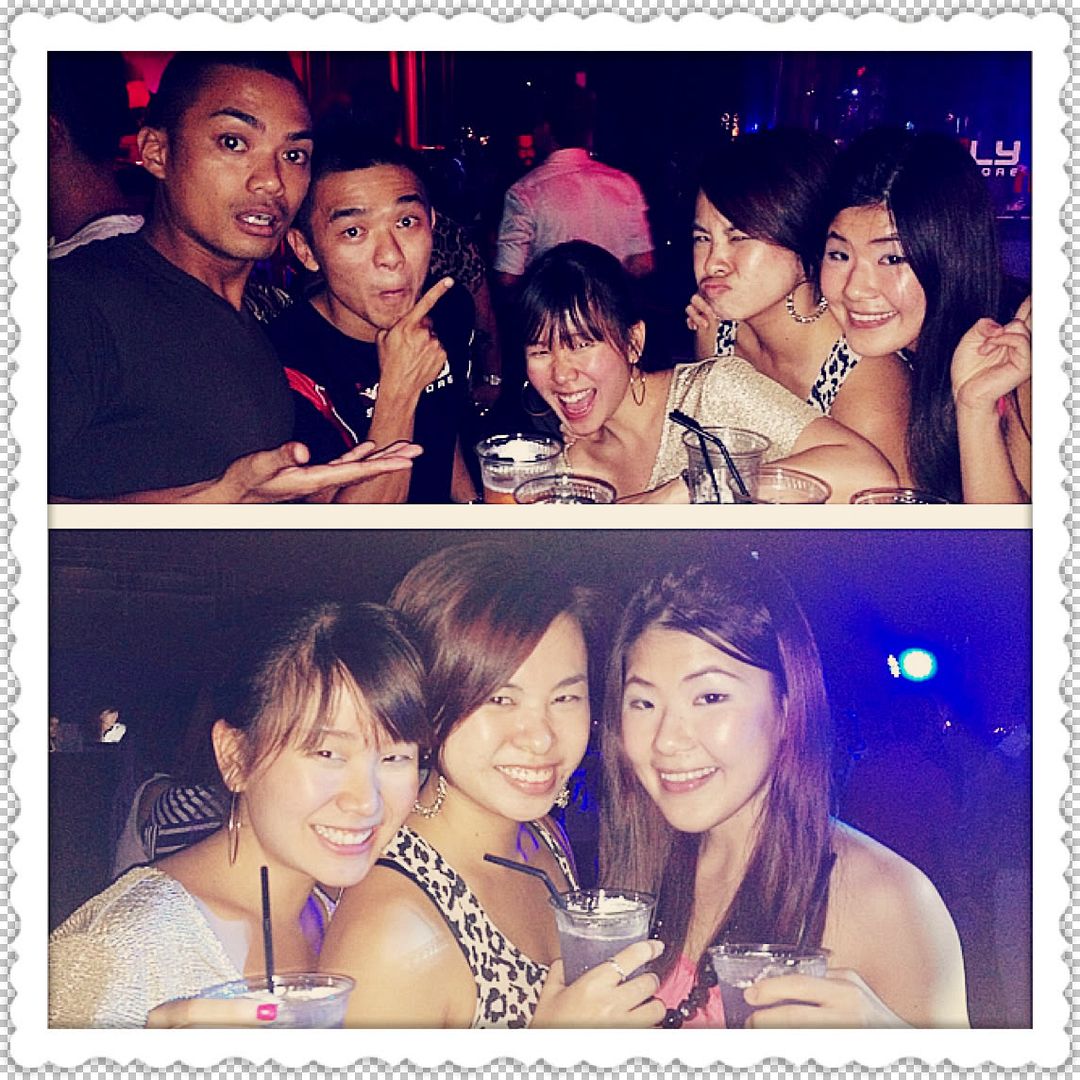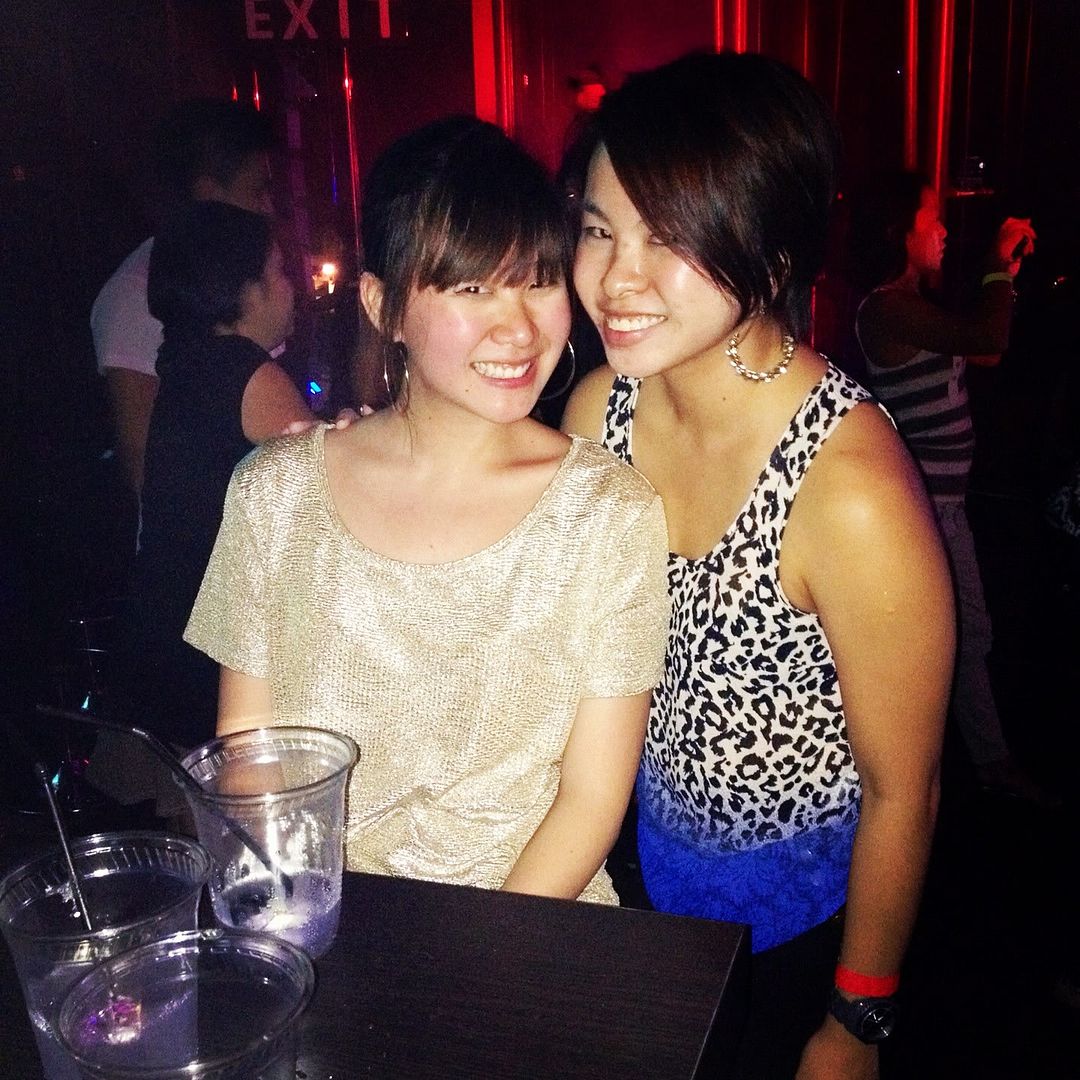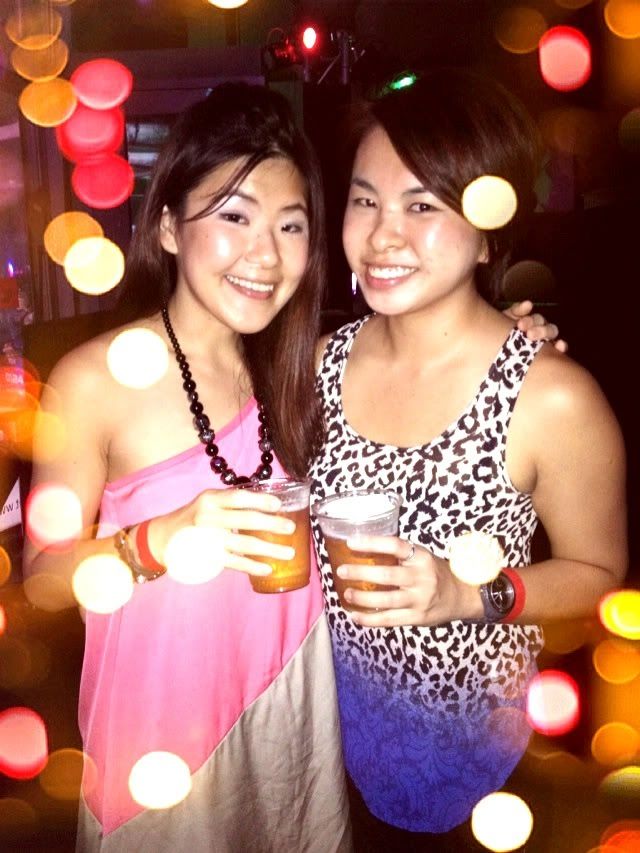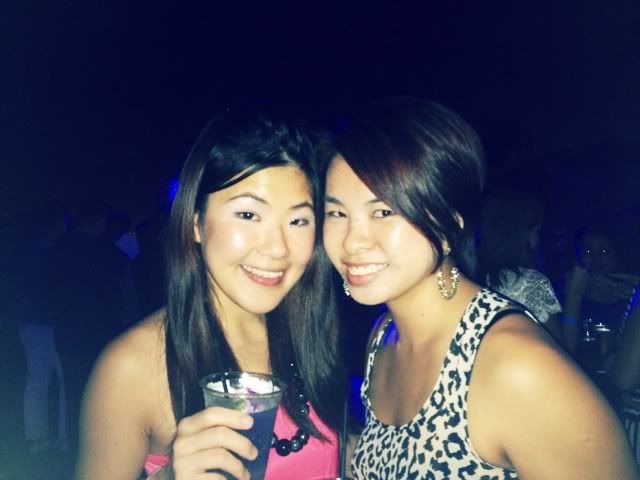 Epic pic!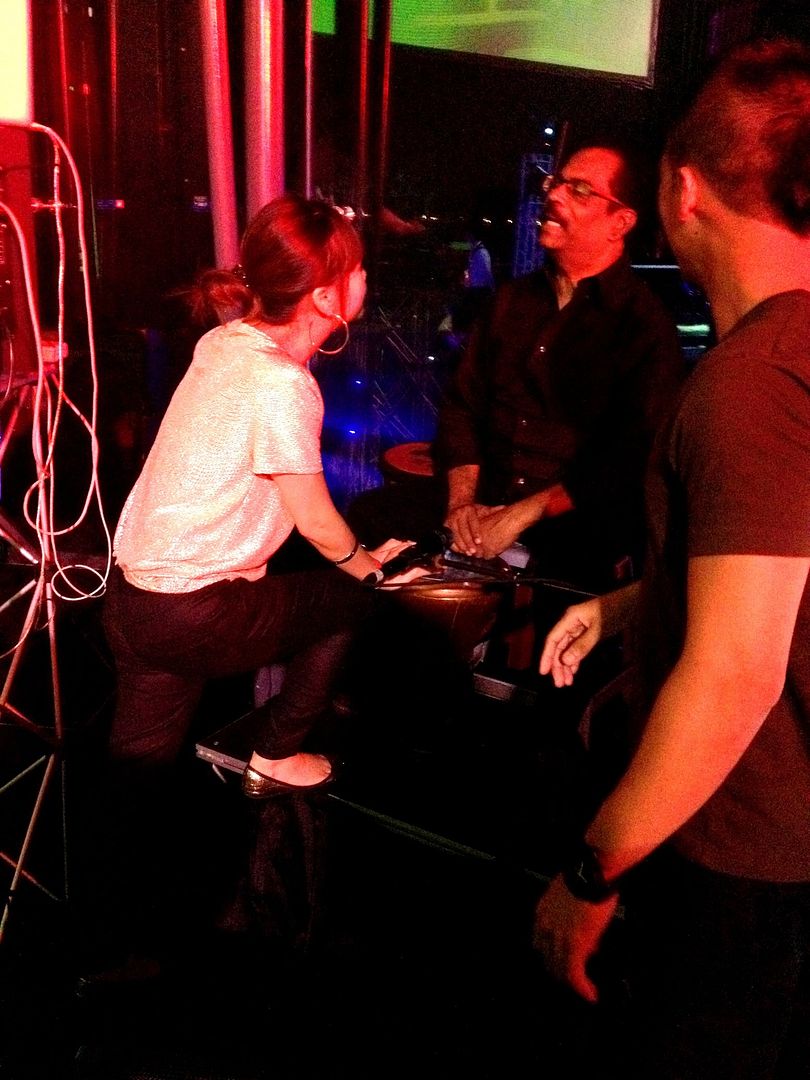 It was a good night and it's been awhile since we

survived

till 1am outside but still managed to wake up early to exercise the next day haha. Love the company, drinks and all! :) Thanks for the invite!
And one can never have too much shoes...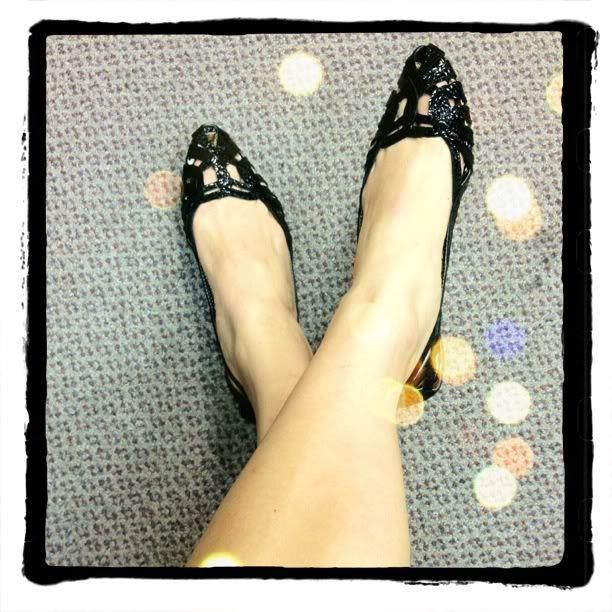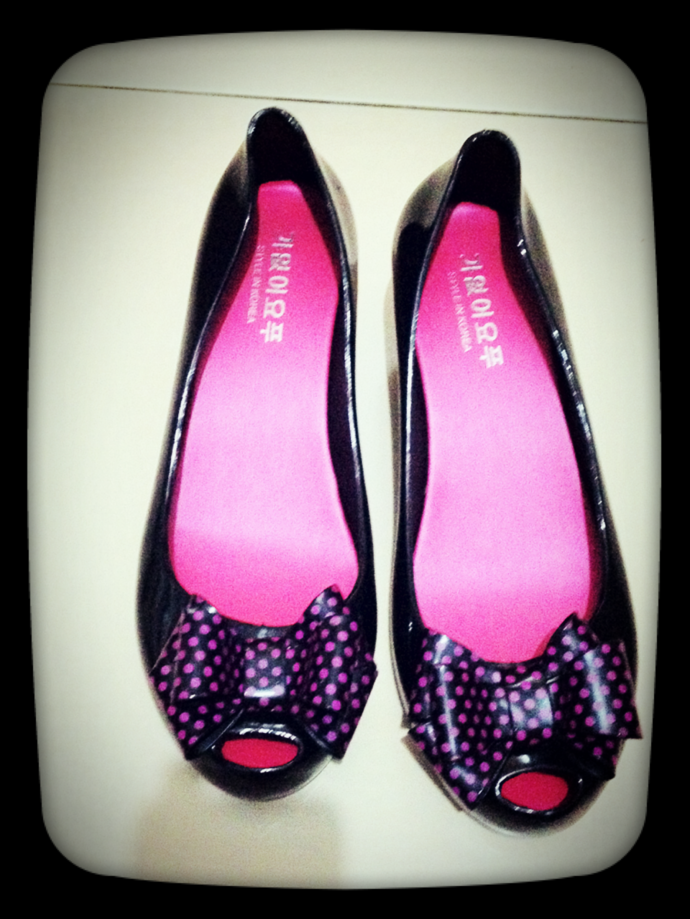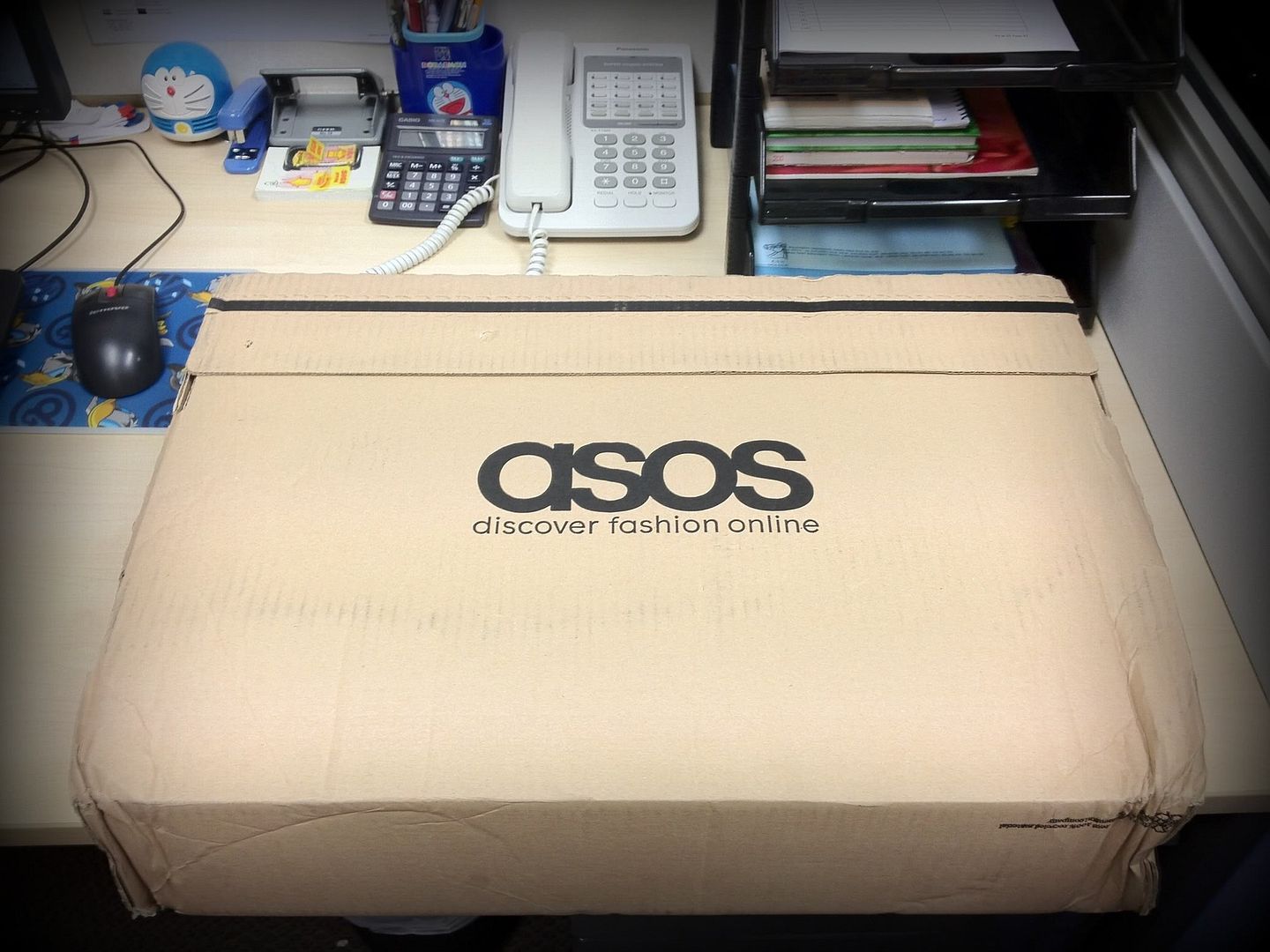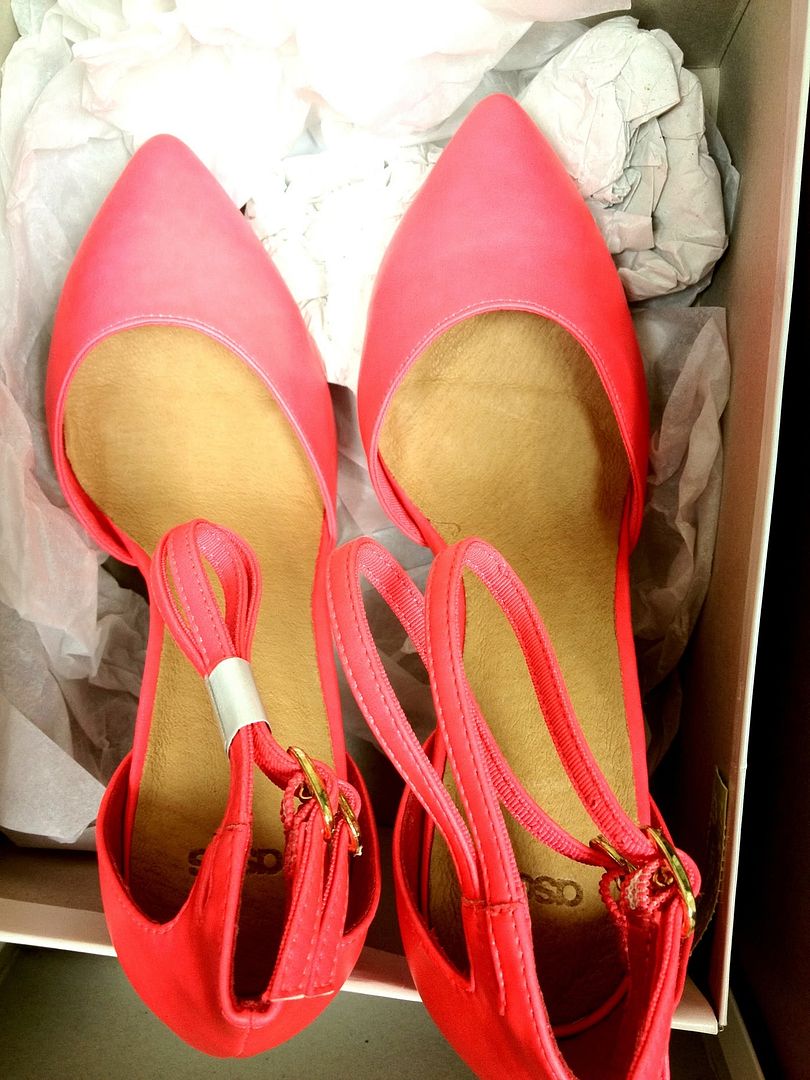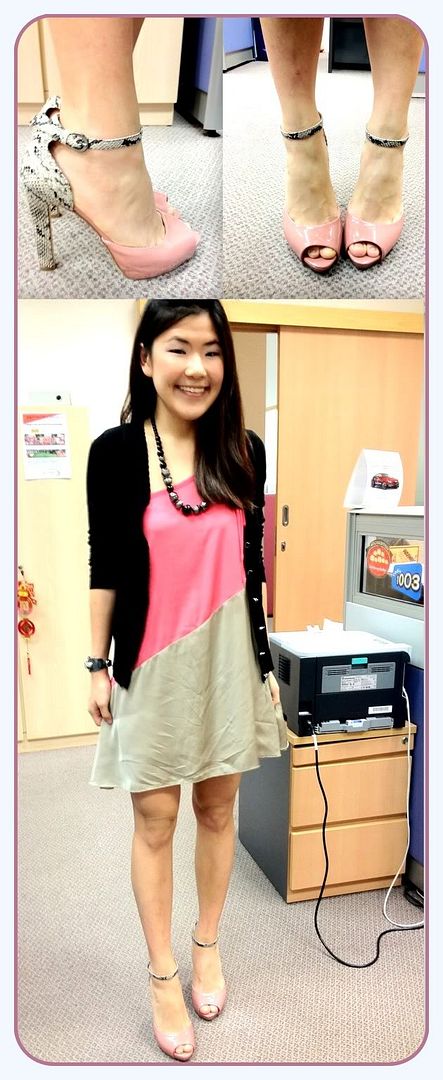 Love the above shoes from ASOS. For sizing, I'm a local 8 and takes UK 6 for them, fits well!
Received these apparels from ASOS as well, love both dresses.

Review of the River Island Aztec midi dress in different lengths .

Definitely altering it shorter

and perhaps knee length will look best:)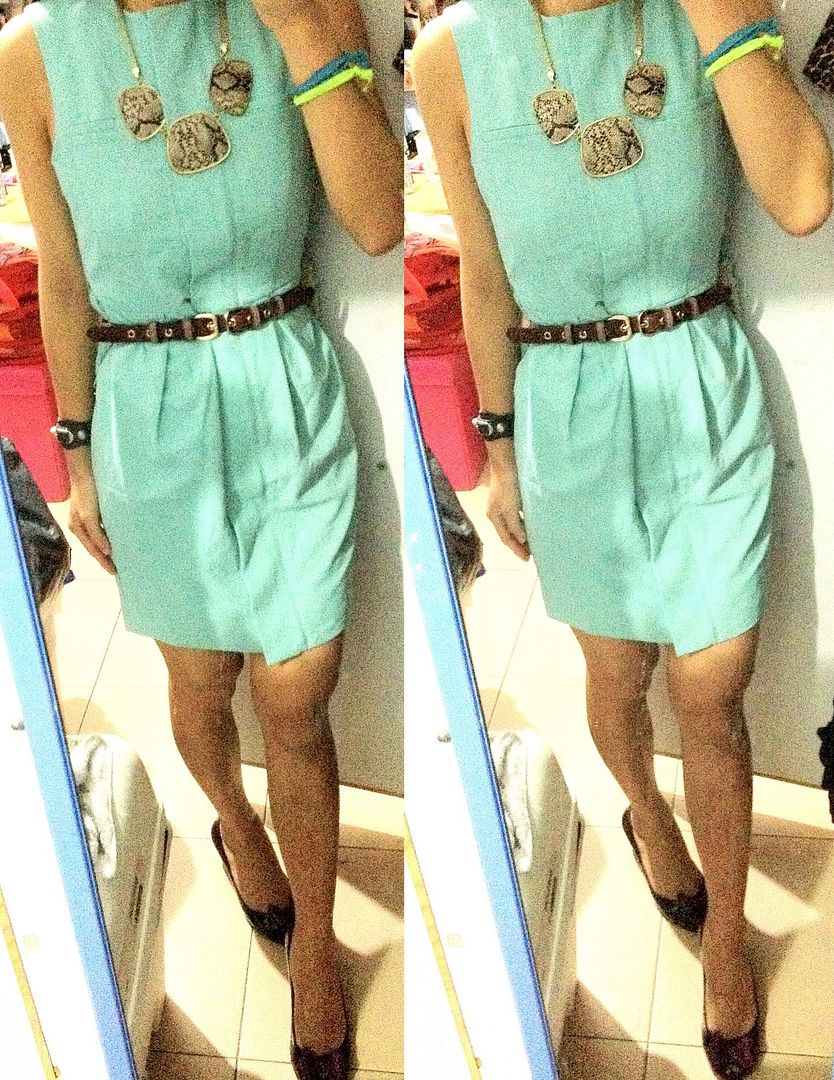 My first T&C blue dress and the material is mad good! Comes with a matching colour belt but I didn't like it because it makes me look like a nurse so I wore my own.
Reviews of the

accumulative

online purchases received for the last month.
SMooch C

handelier Grosgrain Necklace in Black

& Black Cardigan
No regrets getting the h&m x lavine inspired necklace though it's priced at $33 as it is a unique statement piece! Have wore if a few times already and really like it. Able to adjust the length with the ribbon at the back of the neck. Only cons is that paint can get strapped off so you need to be careful! Not very heavy so it's really wearable :)
On the black cardigan, I like its clover buttons and subtle heart shape all over. Been looking for a black cardigan for work so this does its job nicely without being too thick nor thin, just nice!
SMooch Liberty Bandage Skirt in Mink (S)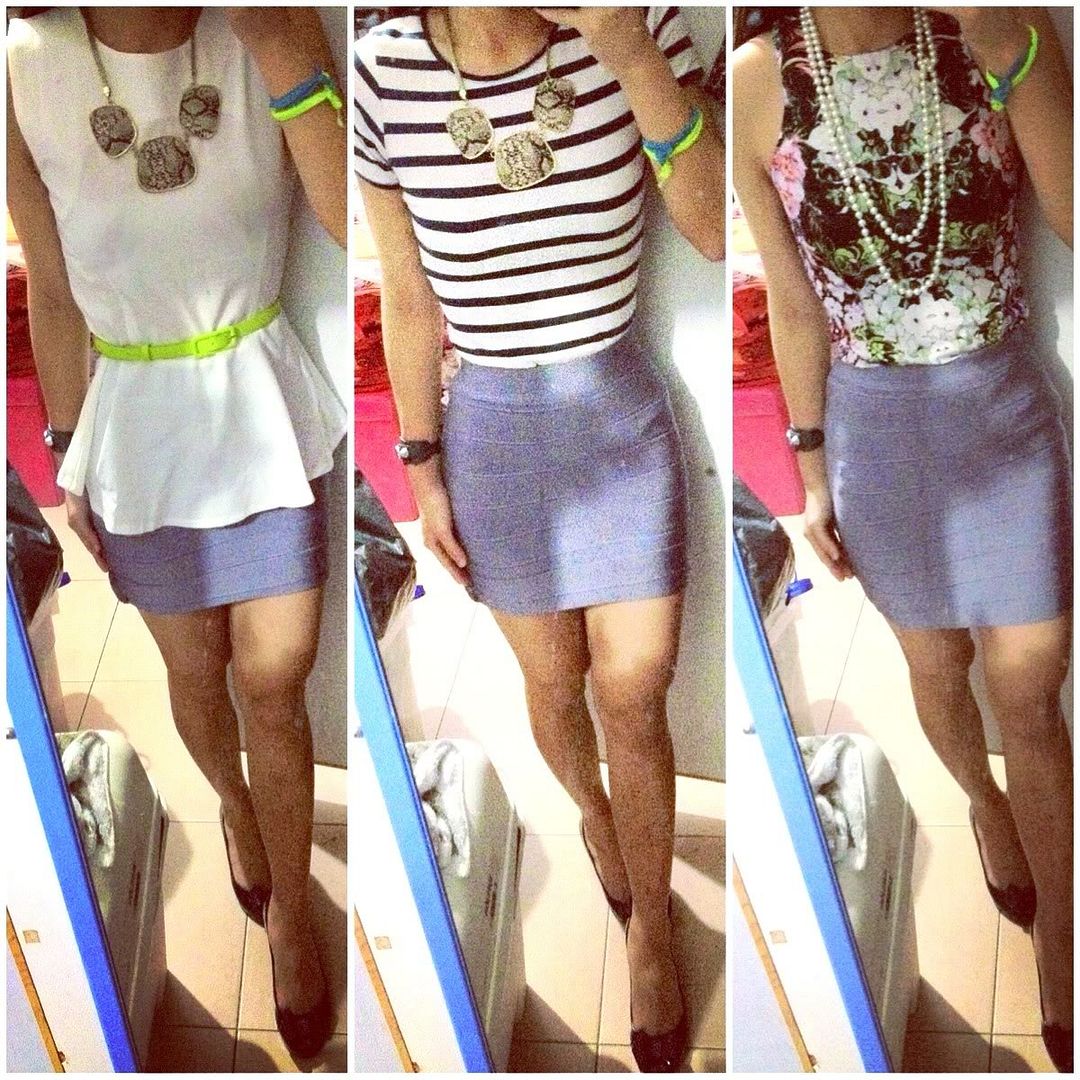 This skirt is love seriously! I have the same purple one from GG>5 but could not resist getting this. Very thick and quite heavy, so it's worth the $33! Resisting getting more colours.
It's quite long as well and able to wear as a pencil skirt. Pic above is folded slightly. I like the mink colour as it's unique, abit of lilac-grey and very neutral.
Took S and fits well. Very stretchy!
SMooch Noveau Print Dress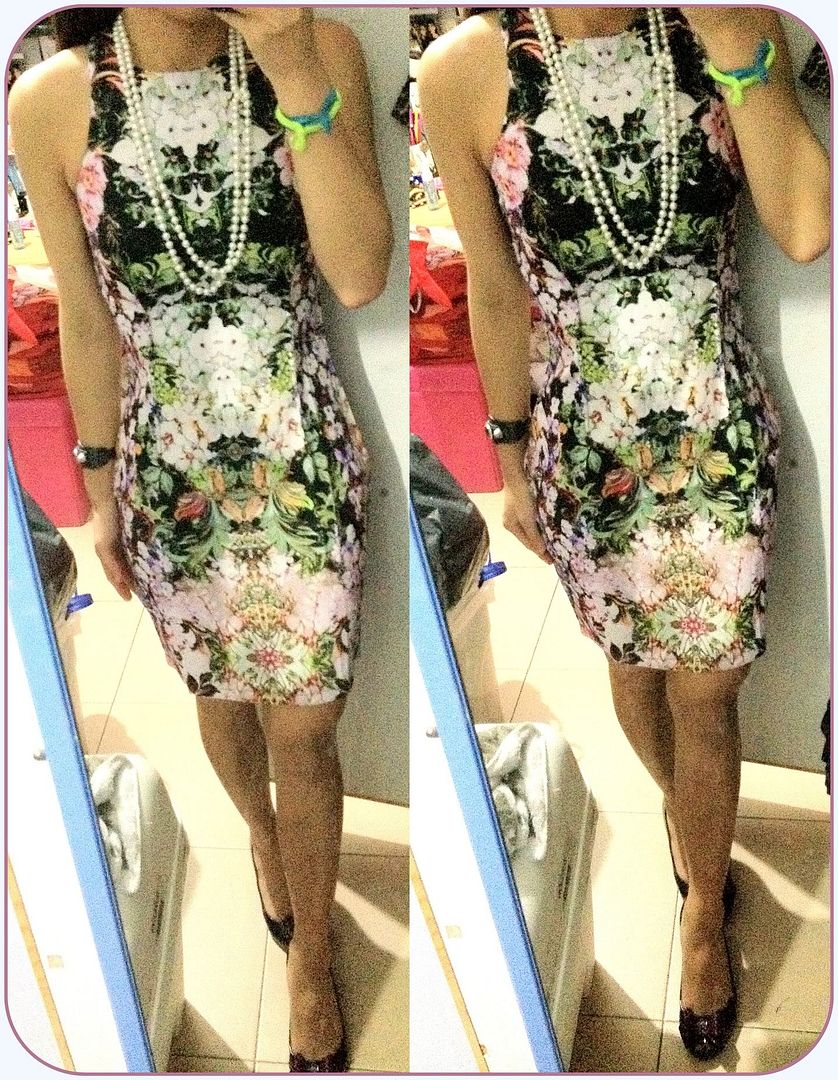 Got this dress from pre-order after staring at it for quite long. Love the floral designs though it made me look older haha. Perfect length for work. No inner lining but the material is not too thin. Wore above with the Liberty skirt as a top.
Waist part is loose but overall it fits well, love it!
SMooch Pastel Delight in Yellow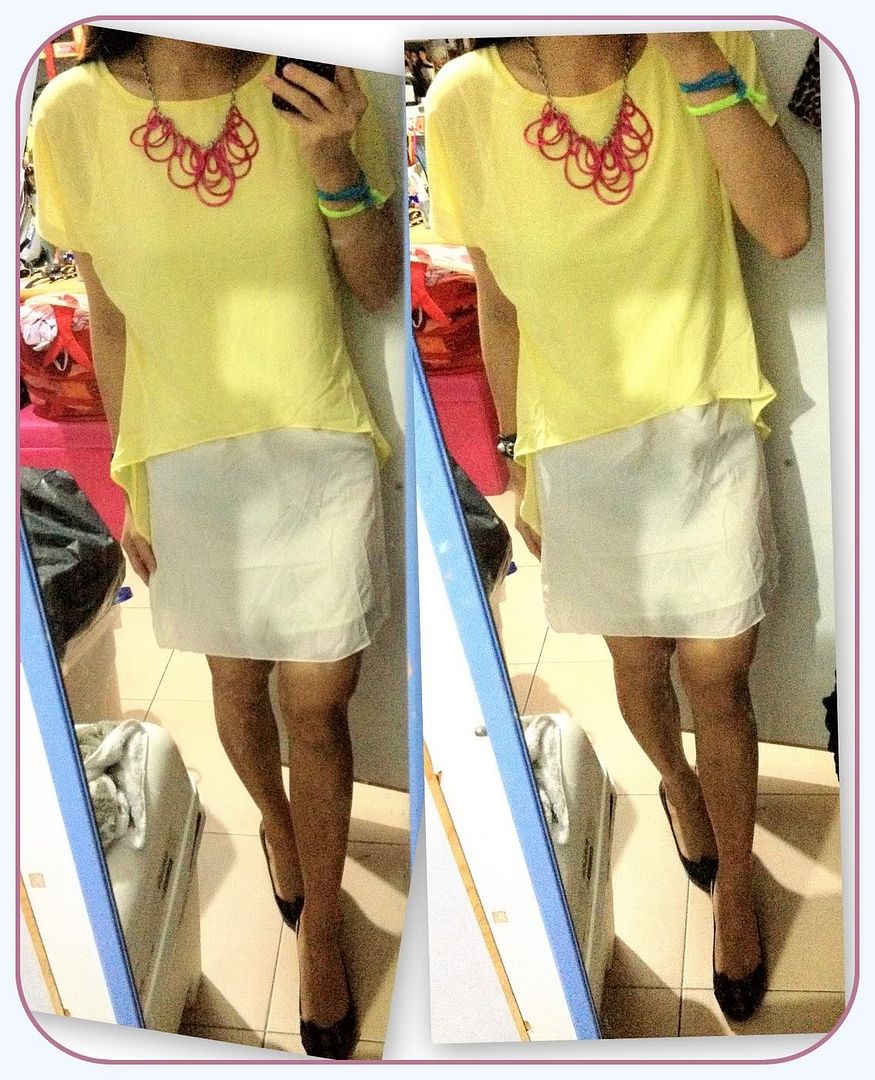 Zara inspired design from SMooch. Love its yellow and cream combination, not sheer at all. The lining is mad comfortable. Very lovely dress for casual weekends!
Fits up to UK 10 and slightly loose for me so I will be letting go.
TVD Swish it Fishtail Skirt in Cobalt (S)
My second fishtail skirt, this time from TVD!
I like its loud cobalt colour and Size S fits nicely. Not able to capture the fishtail effect but when I wear out I will take pics! Very good material as well and score from TVD again :)
Oh Vola Peplum Lace Dress in Navy (S)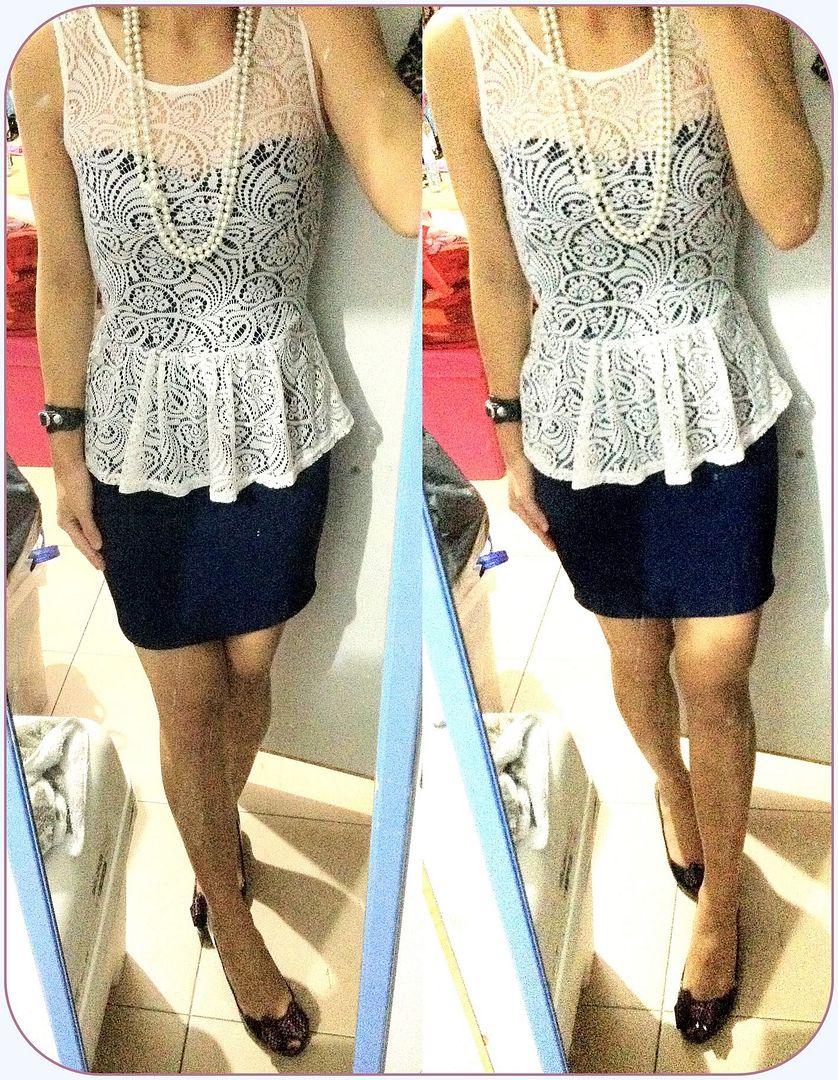 Very pretty lace details which go well with the peplum bottom. Fits nicely on me. The lace is not too flimpsy and the bottom part is quite thick as well. Don't usually get Oh Vola items but this is definitely a score! :)
Selling the exact same piece for my friend at $28 shipped