Hello to my second Adidas King of the Road (KOTR) and my 5th run this year!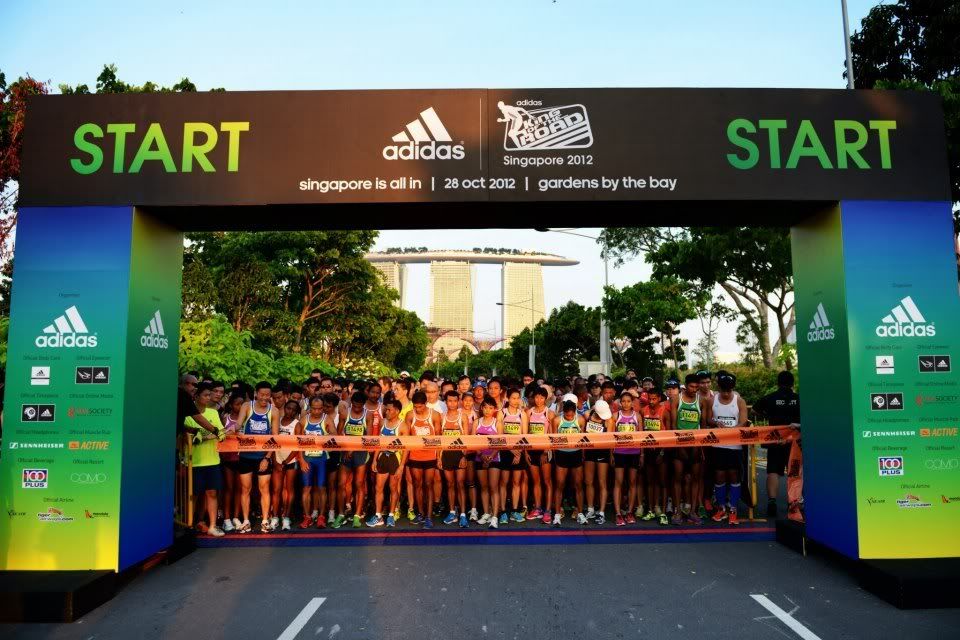 I was excited for two reasons. One reason was because Adidas KOTR race tee is one of my personal favourite design among all the runs apart from 2XU Compression run and something I will wear for quite a long time. Personally I don't really fancy Great Eastern & Standard Chartered race tees designs. Secondly it was the company and I'm going with my running girlfriends this time round!! More reasons to turn up and have fun while running!
The starting point was at Gardens By the Bay this time round for all the colourful runners. I really like the running route as it's scenic with lots of greens, passing by SG Flyer, MBS, Marina Barrage etc. Very smooth route with a couple of ups and downs for the legs!
We made it for the third wave on time so it started at 7.45am. Seriously, it was the hottest run I've ever endured and the temperature was a freaking 35 degrees that day! That was probably the hardest obstacle that morning. Maybe I should start training in the morning instead of late evening. We were clad in our colourful tees, caps and shorts but the sun was so strong that every km seems longer than usual. Last year KOTR's weather was pretty cooling so I guess this was really unexpected.
I was kinda disappointed as I did not meet my targeted timing. However, I managed to achieve my personal best by improving 8 minutes from KOTR 2011 and got a ranking of 175 this time round. Gonna work harder for next year Adidas KOTR!
Most importantly, I was glad that I did not stop to walk or give up during the whole race even though it is seriously very tempting. The scotching hot weather was quite a difficult obstacle and I had to stay hydrated especially during the 14km mark. During my last Sundown, I met a thunderstorm and had to run under the rain for 5.5 hours. This time round was a completely different scenario. Every race is different and I have emerged stronger! :)
The oldest male participant that day was 99 years old & oldest female was 65 years old. Full of respect!
Congratulations to all the runners that day we have survived the run, we are the king and queen of the roads that day! Timing is not important, it's toeing the ending line that we should be proud of!
***
Lovely skyline at the starting point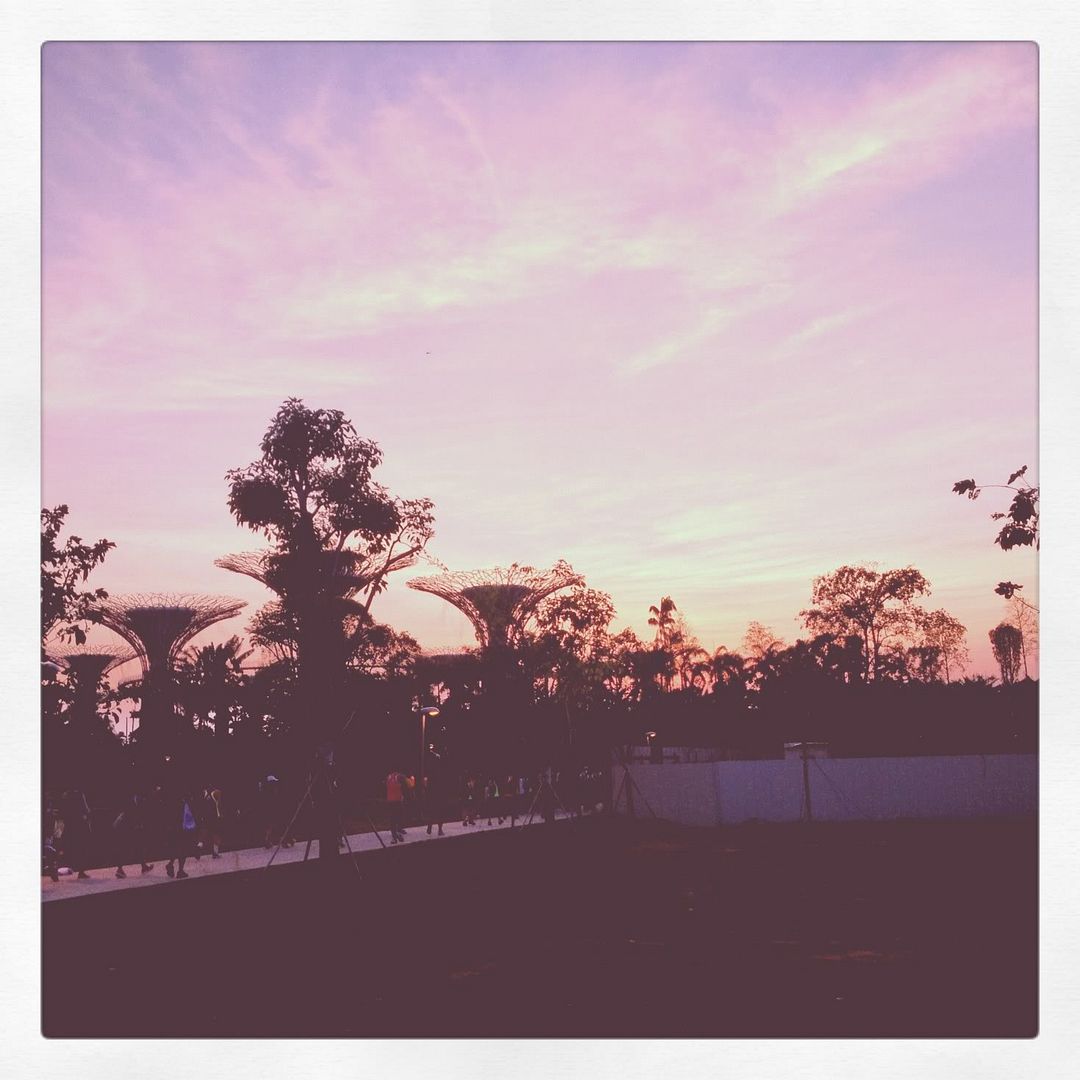 We reached there by cab and were quite early. Sleepy faces.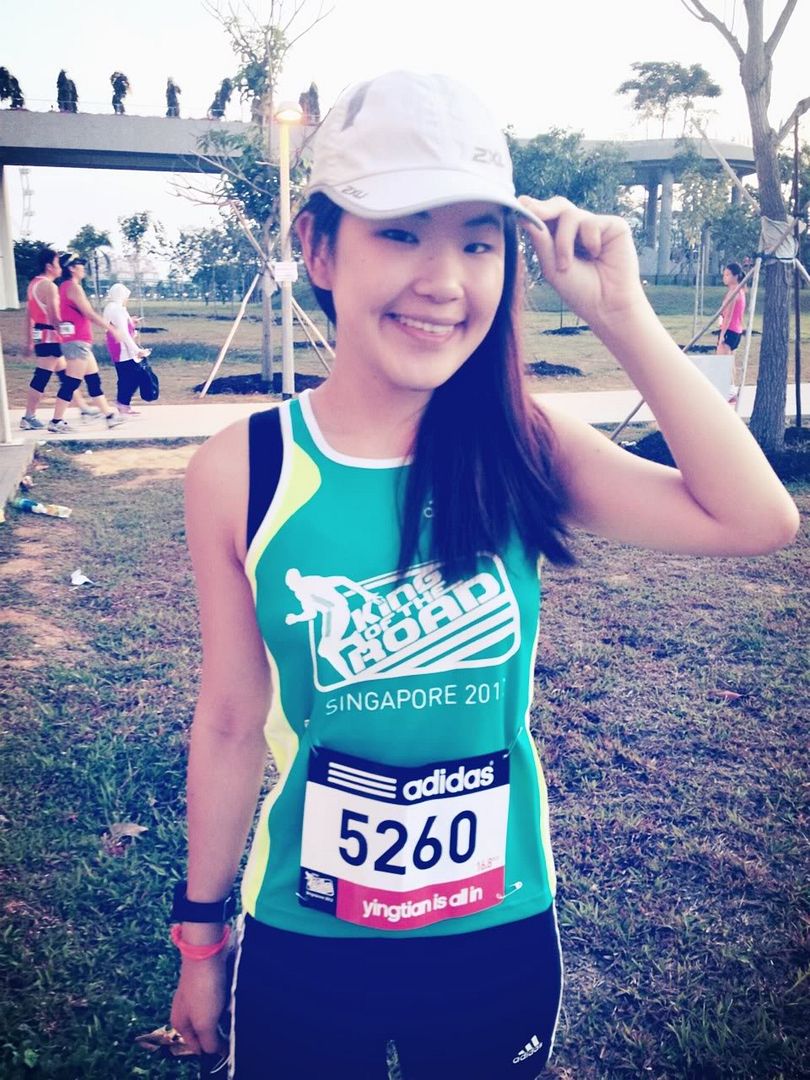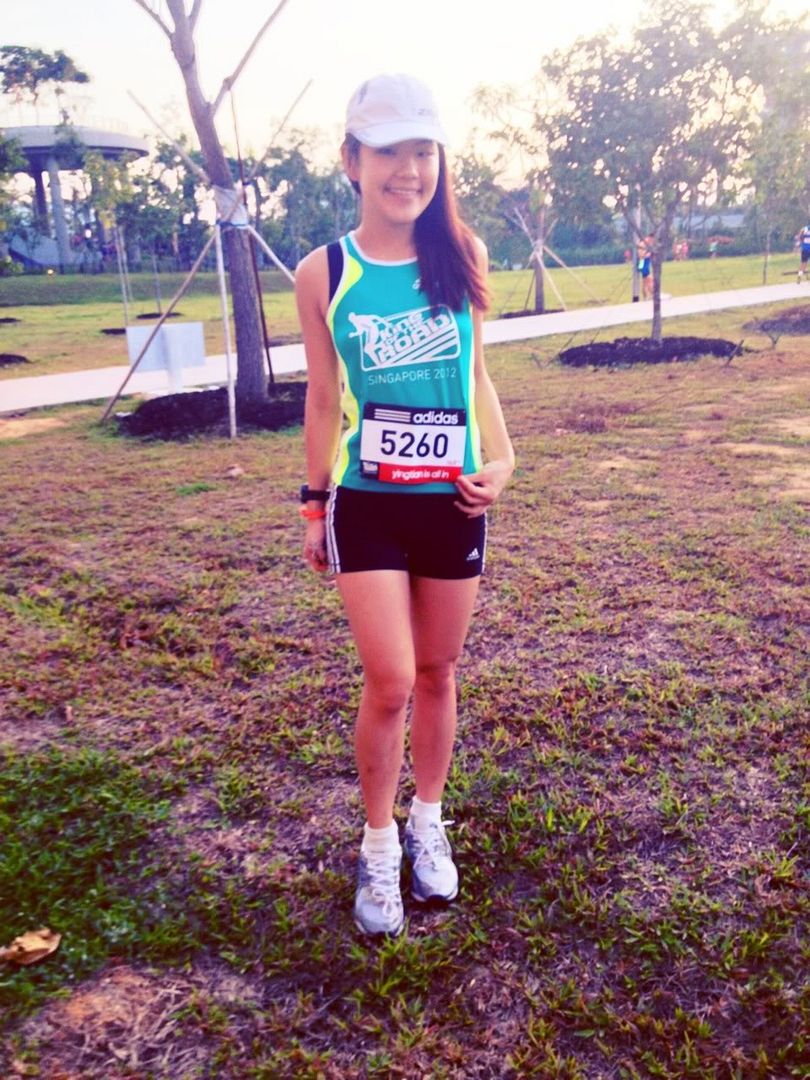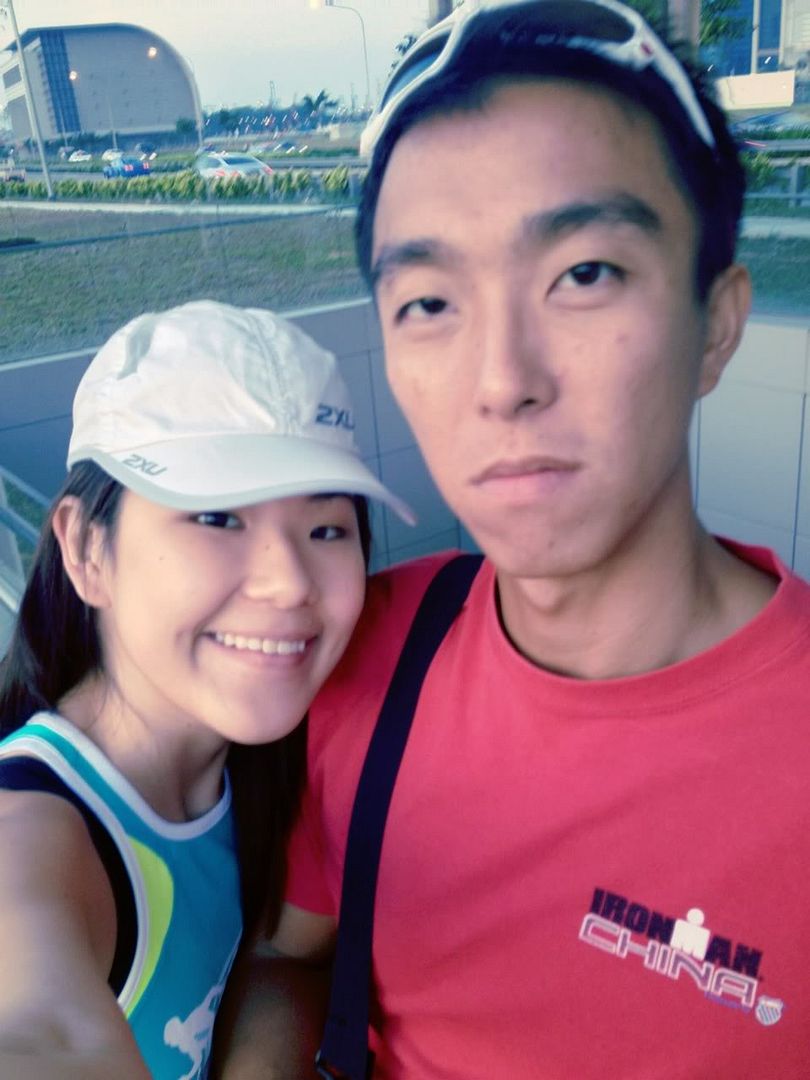 Met up with the minty girls! Pre-race glow with the romantic sunrise behind but we have really no idea that the sun will be working so hard that morning hahaha.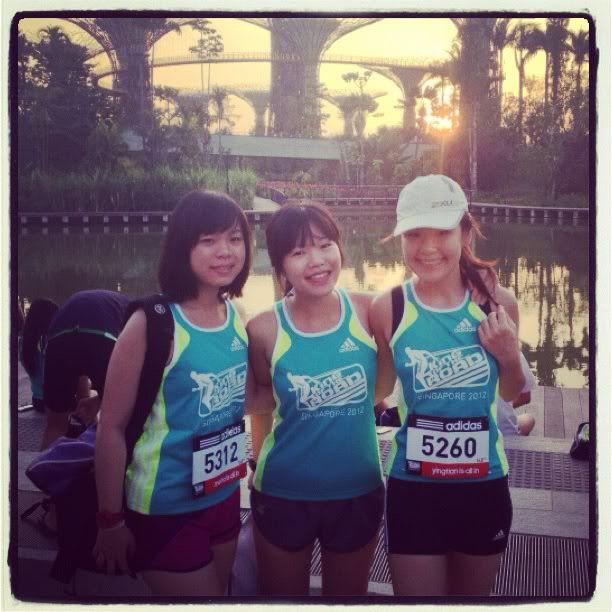 Flagging off FINALLY.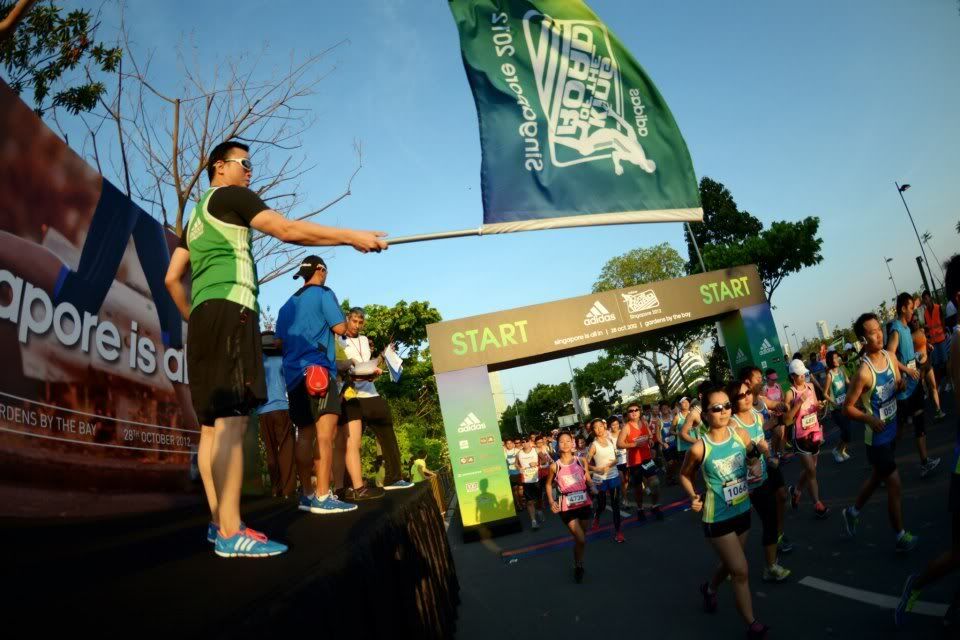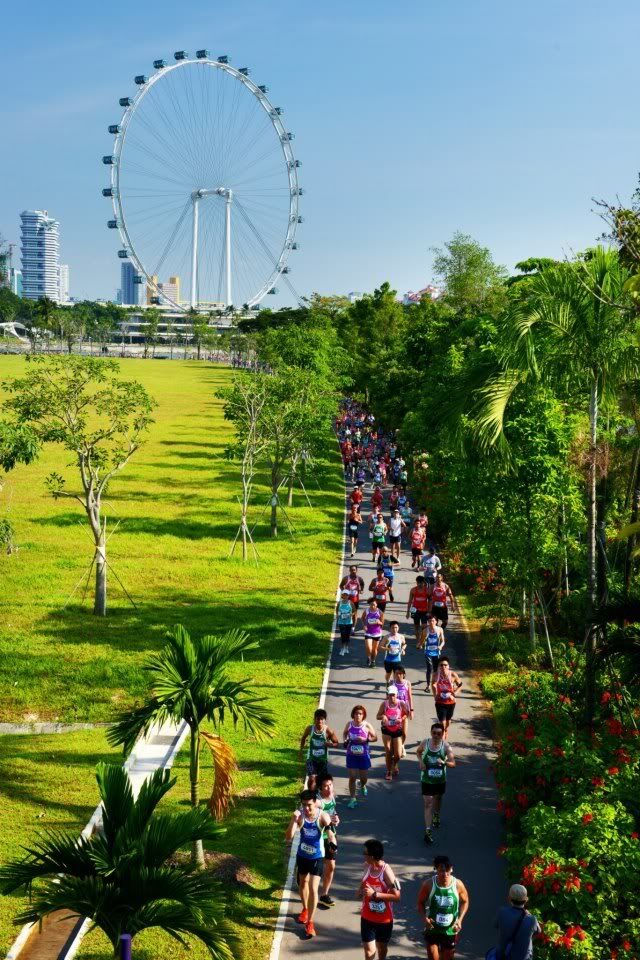 No matter how tired or or how hot, just say cheese-peace and all would be fine.
Credits to runeventshots for the pic & kudos to them for taking 3,000 pics under the hot sun.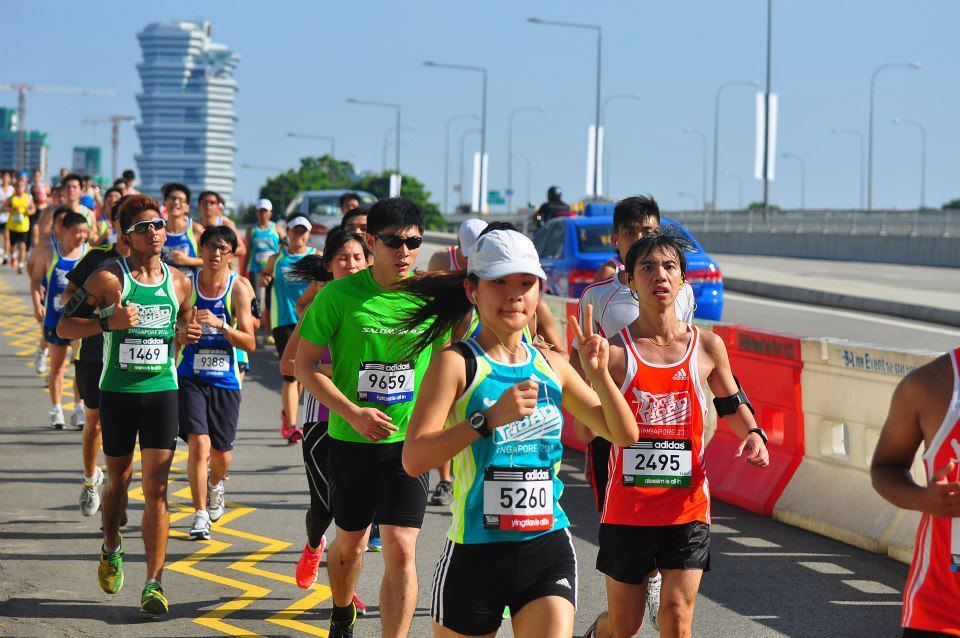 And I really like this picture of the uncle they took that day. Not the 99 year old one but he's close to 70 and still looking extremely fit.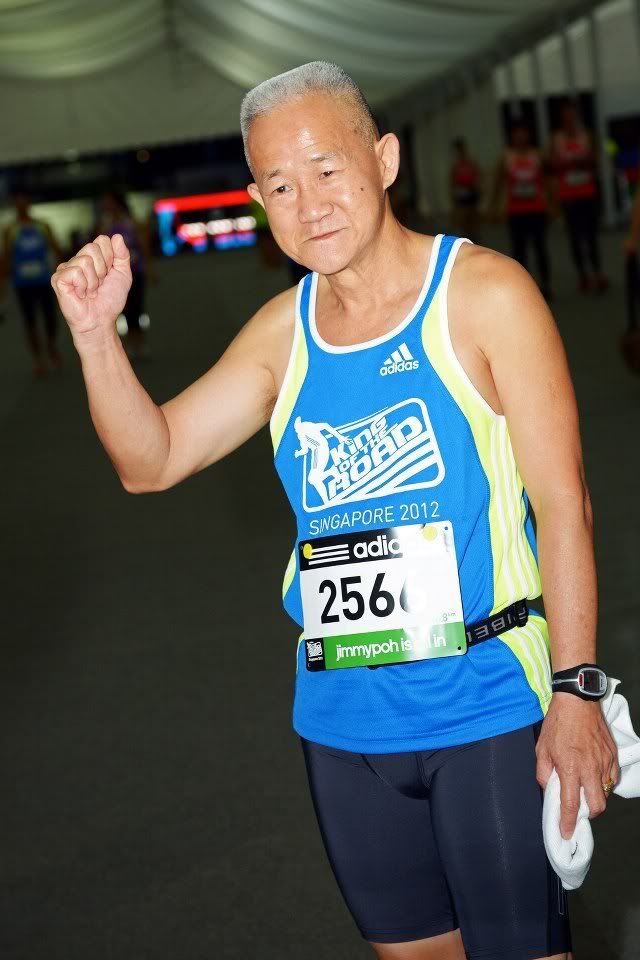 Mad unglam after fighting the sun but we did it! :)
I gave TC my bananas since he waited for so long in the garden!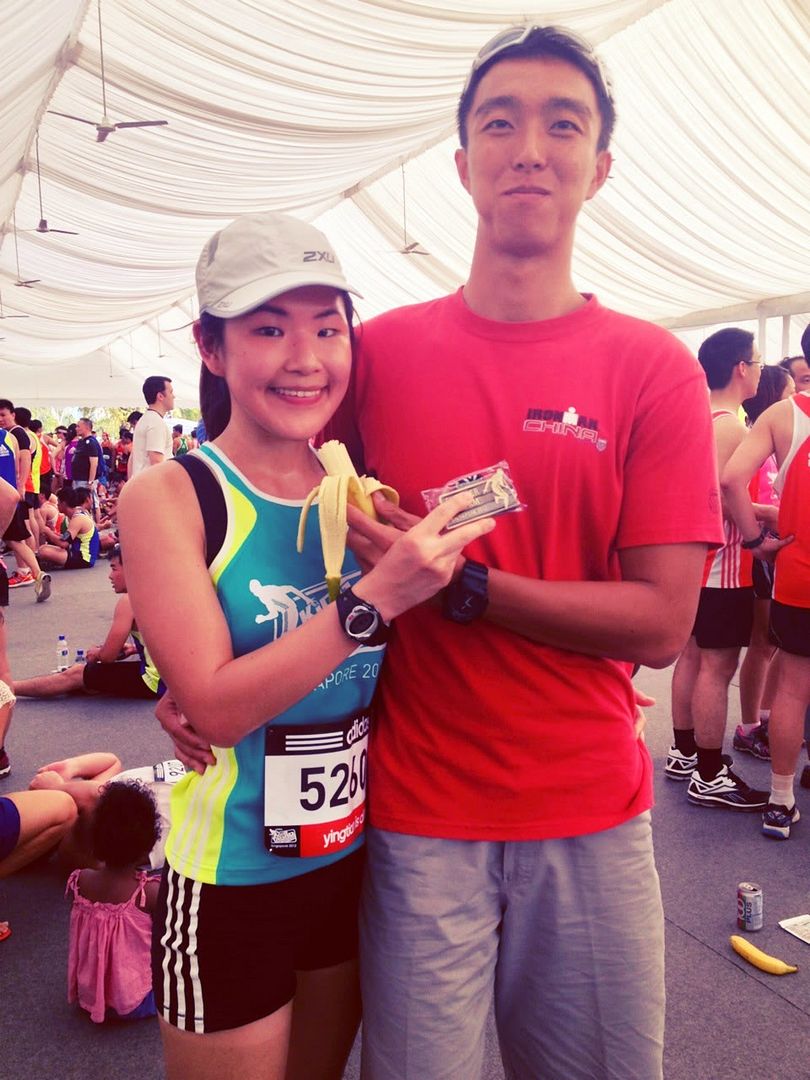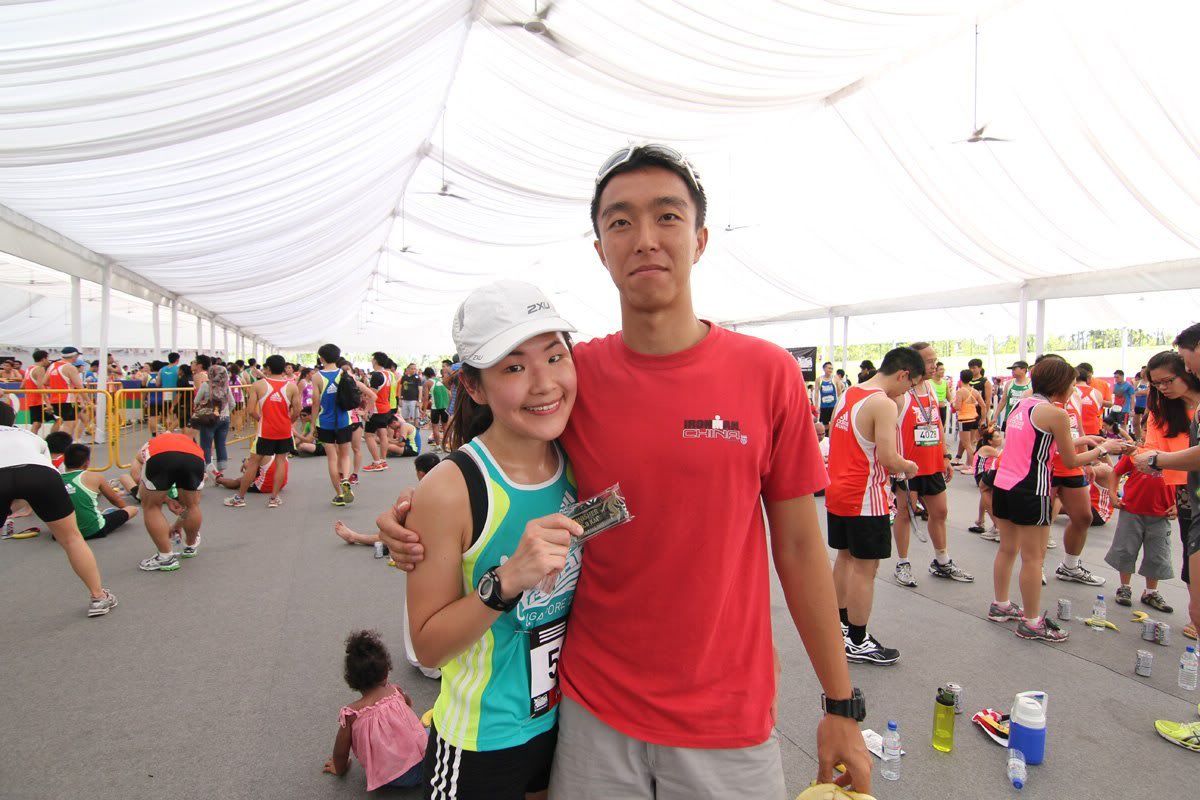 And pictures with the girls who all took the MINT race tee that day, love you guys to bits!!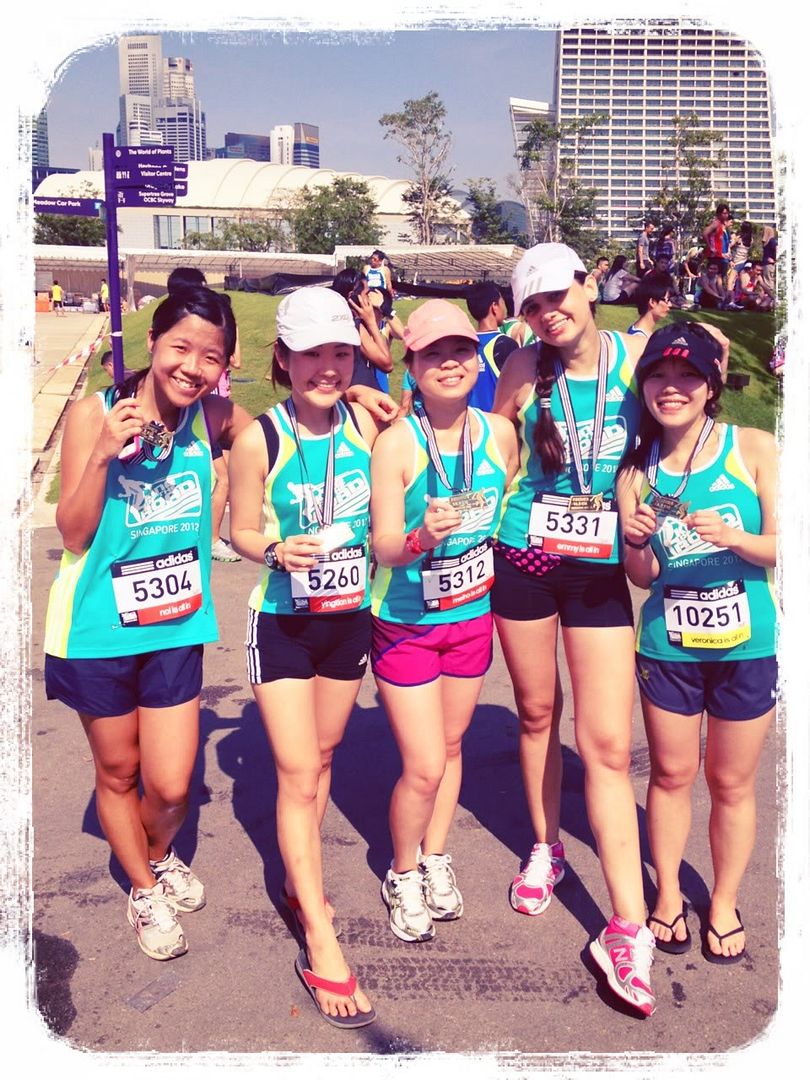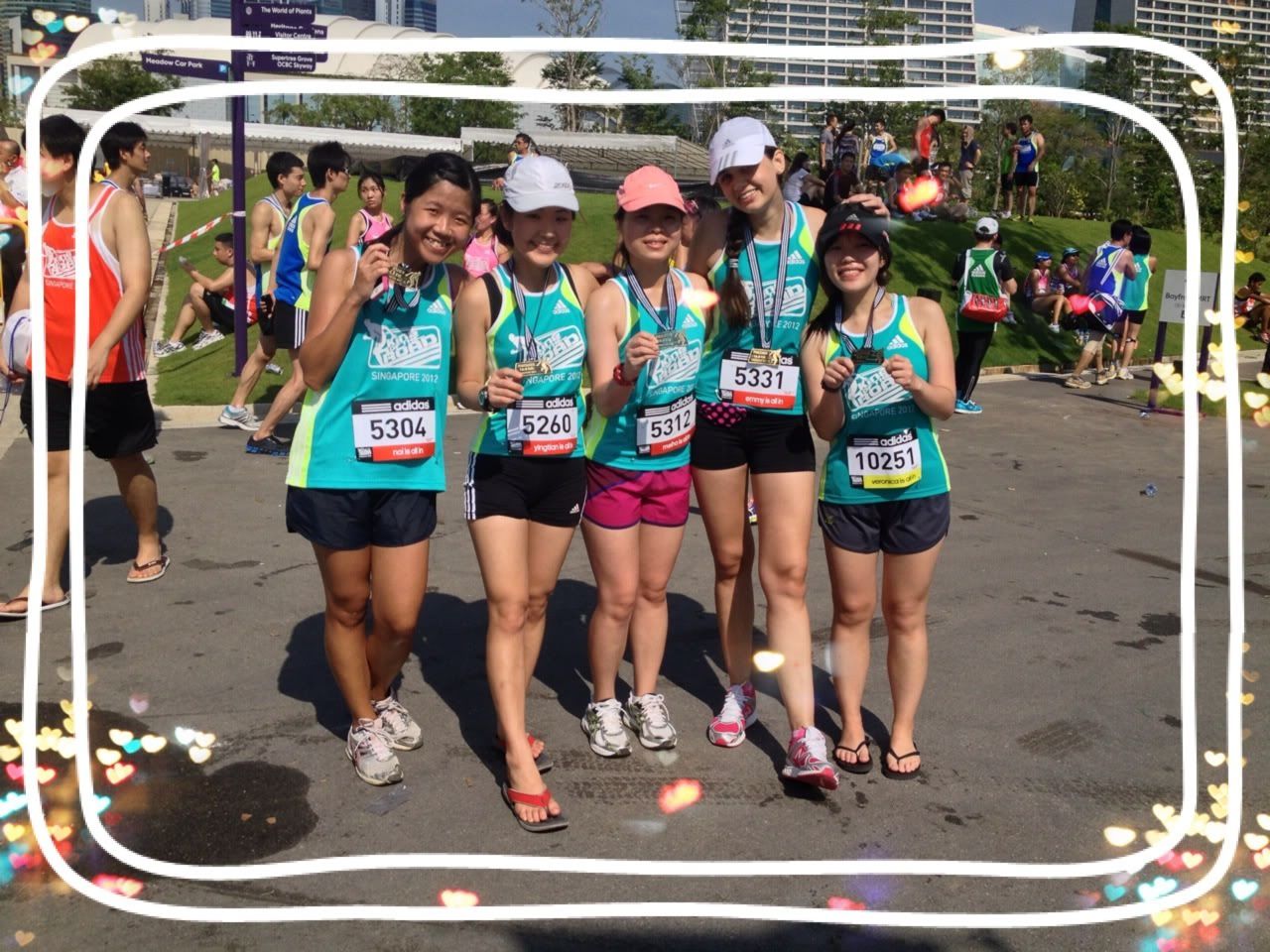 Our sinful lunch to reward ourselves!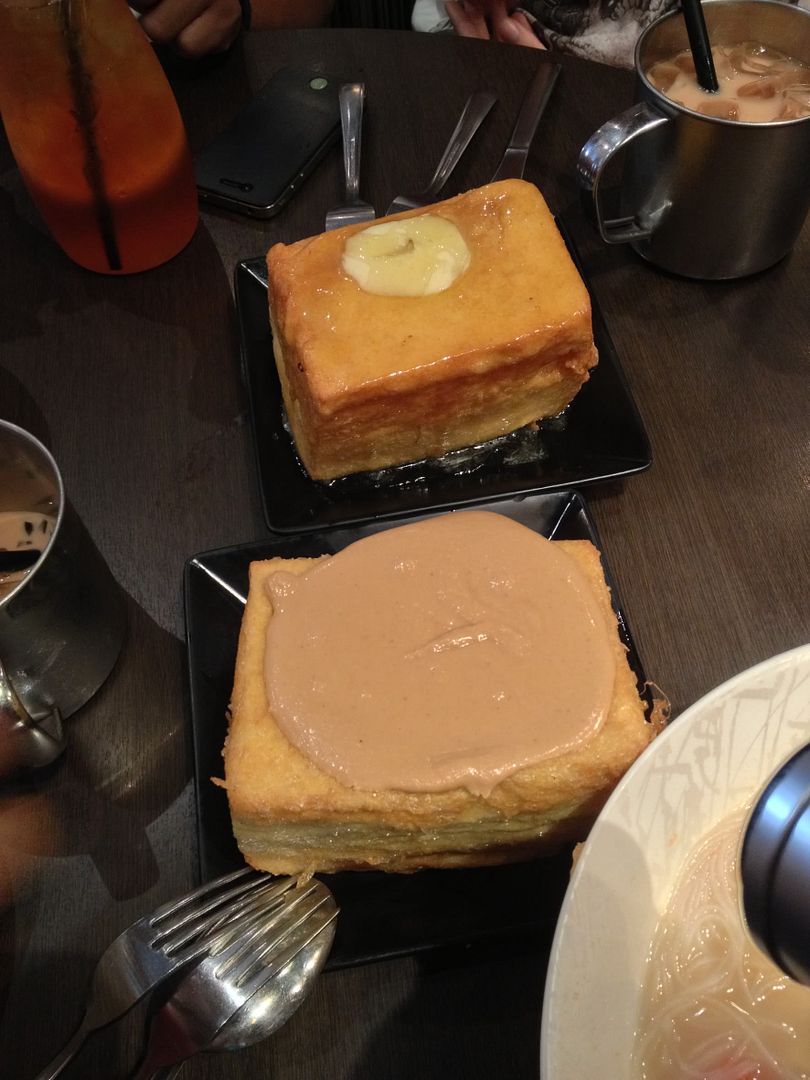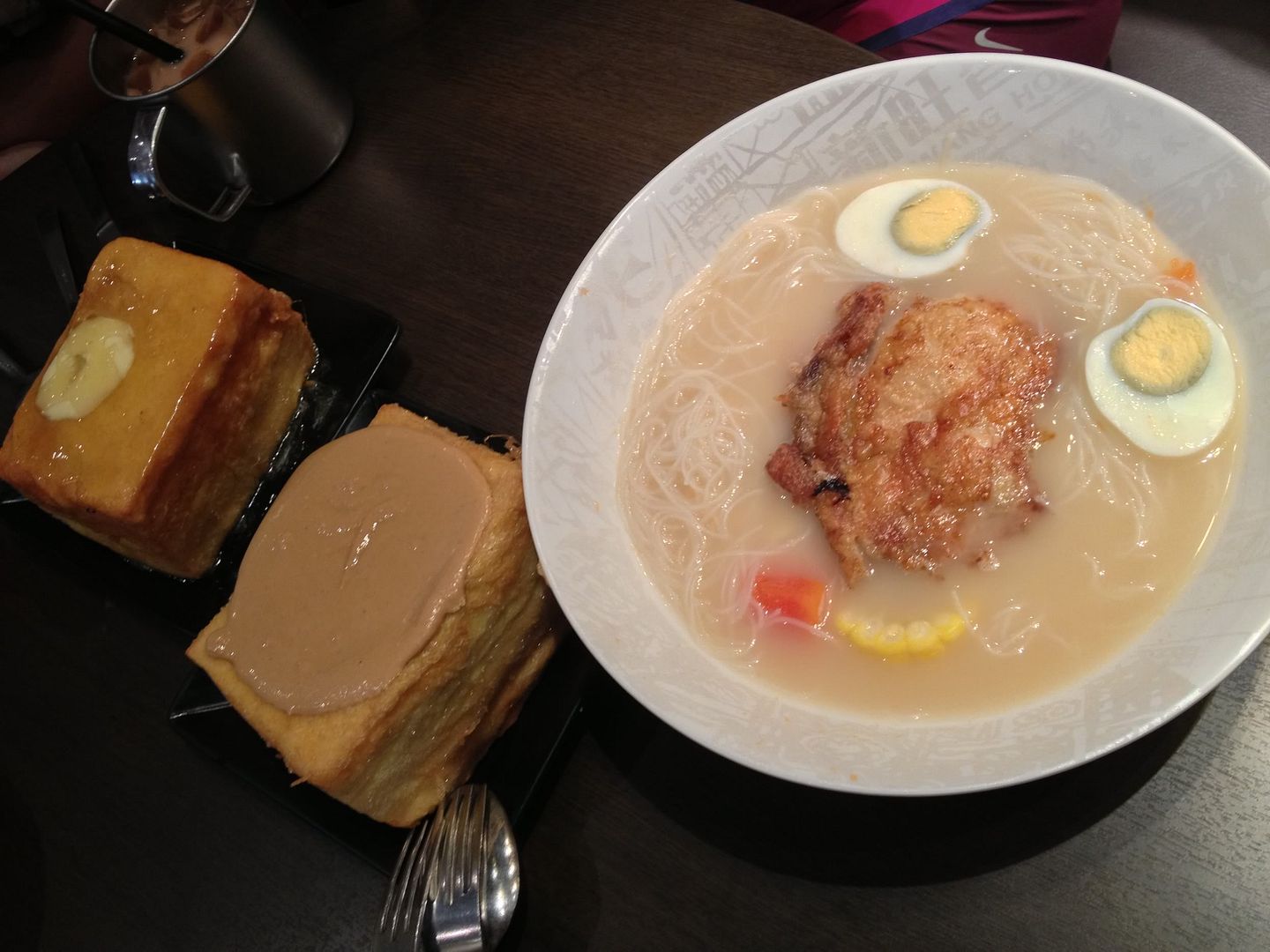 Ending with the medal for competing Adidas 16.8km KOTR 2012!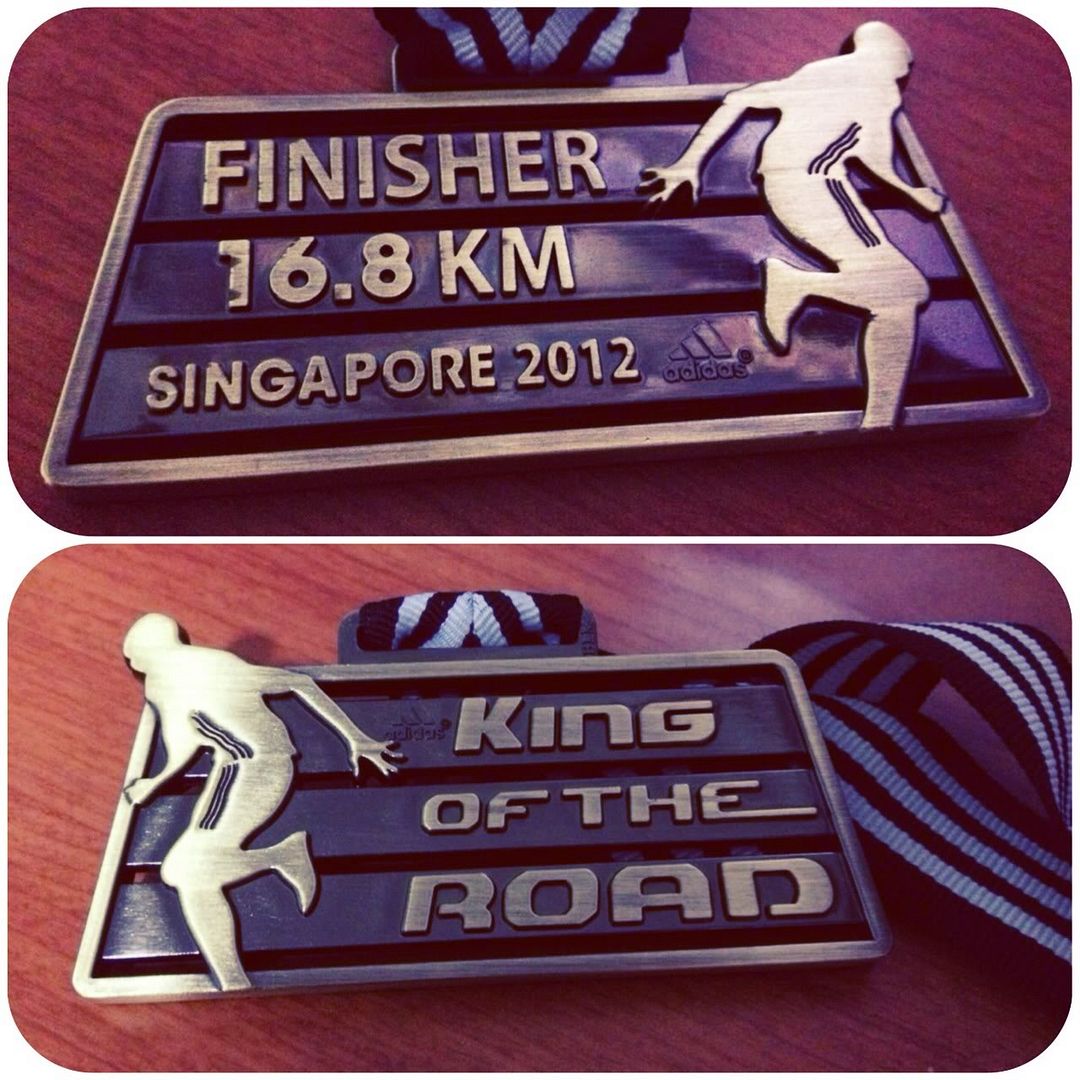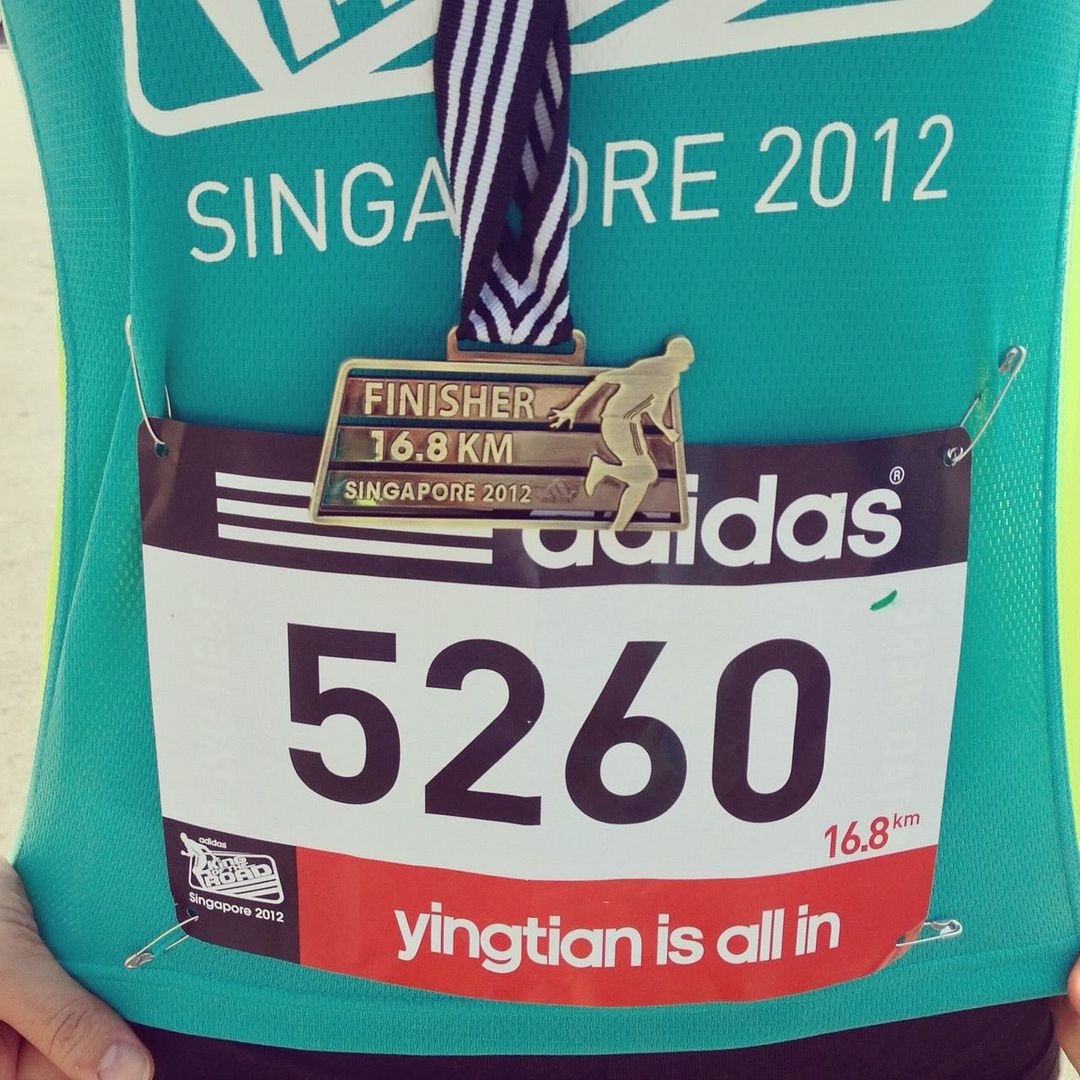 ***
Till the next Great Eastern Woman Run (21.1km) next weekend!
KOTR definitely acts as a good training exercise for Great Eastern Run before I run the Standard Charaterd marathon end of the year. The year is ending so so fast !
Also, I have signed up for two races in 2013 even before 2012 has ended. One would be the 2XU Compression Half Marathon & the other is the Standard Chartered Hong Kong Marathon. Super excited to get a slot for my first overseas race and I'm doing my 6th full marathon there as well. Such an experience and I absolutely can't wait for it!