It has been a really busy and fulfilling week for me with schedules packed to the brim with work, training, tuition, gym and the flea that I did not do any out-door running or yoga at all. Basically just coming back home close to midnight, surfing the net for a while and sleeping late consecutively. I'm actually feeling the yoga-withdrawal symptoms and I feel more tired as compared to my usual energetic self! Gonna make up for it and get back my momentum next week.
Saturday's flea was awesome and I sold more than half of my stuffs with prices ranging from $2-$10. Thanks to all who came down! Special thanks to Vanessa, a sweet blog reader who brought me bubble tea though we have only conversed via emails. I brought more than hundred dresses but my wardrobe still looked as packed as ever but the amount in the storage boxes had reduced slightly. I just spent an hour packing all my tops to sell from my top wardrobe with some dresses just for the upcoming Sunday's flea. Can't wait! :)
---
Celebrated TC's birthday the weekend before as well. It is the fourth time that I celebrated his birthday for him. Planning is always a headache as guys are harder to please and surprise in general. Nevertheless, it was awesome seeing him happy and the plans being executed out smoothly.
Happy birthday to my fav Libra boy! :)
After considering various buffet choices, I decided to bring him for lunch at
Dozo
after hearing all the good reviews about the place. Booked in advance and true enough, it didn't disappoint and the whole experience was mind-blowing. The waiters were very attentive and the service was excellent. I love how the food was not just well presented but also taste equally yummy. The 6-course meal costs slightly less than $100 for two pax and it's mad worth in my opinion. I will definitely revisit for special occasions to try more items in the menu!
Dozo
#02-02/03 Valley Point
Tel: +65 6838 6966
Wore out my cap-toe minty flats to match the dress.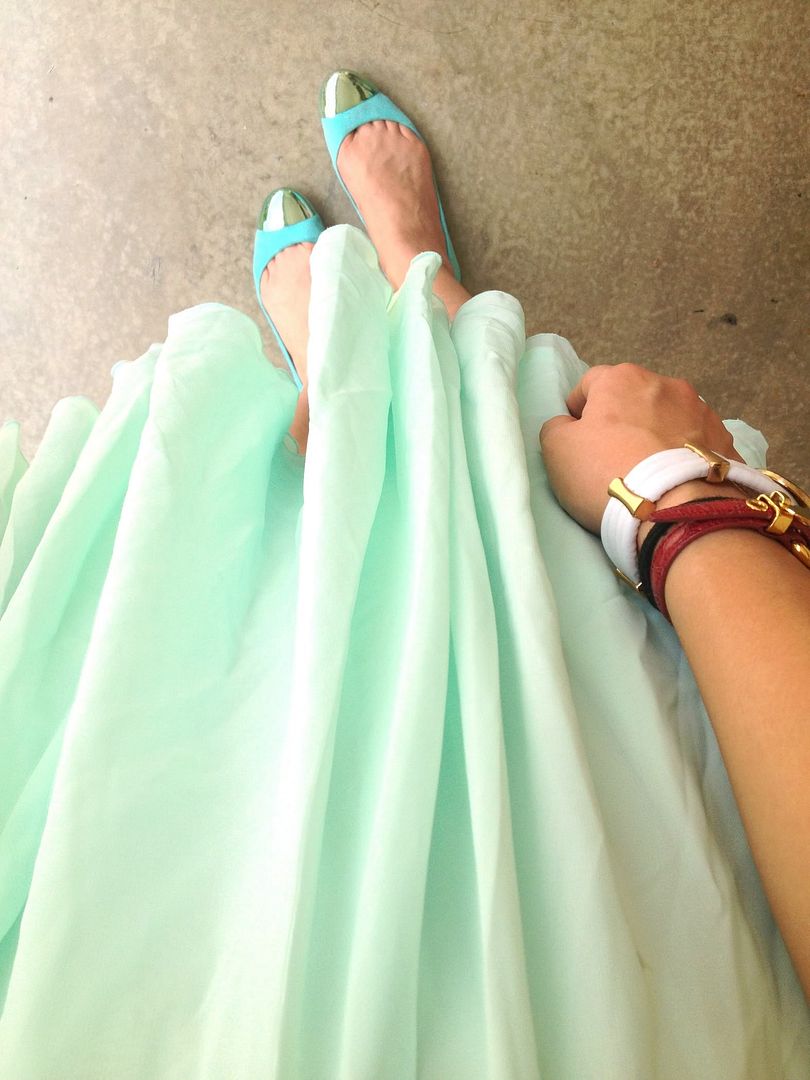 Love how the metal part gleam under the sun!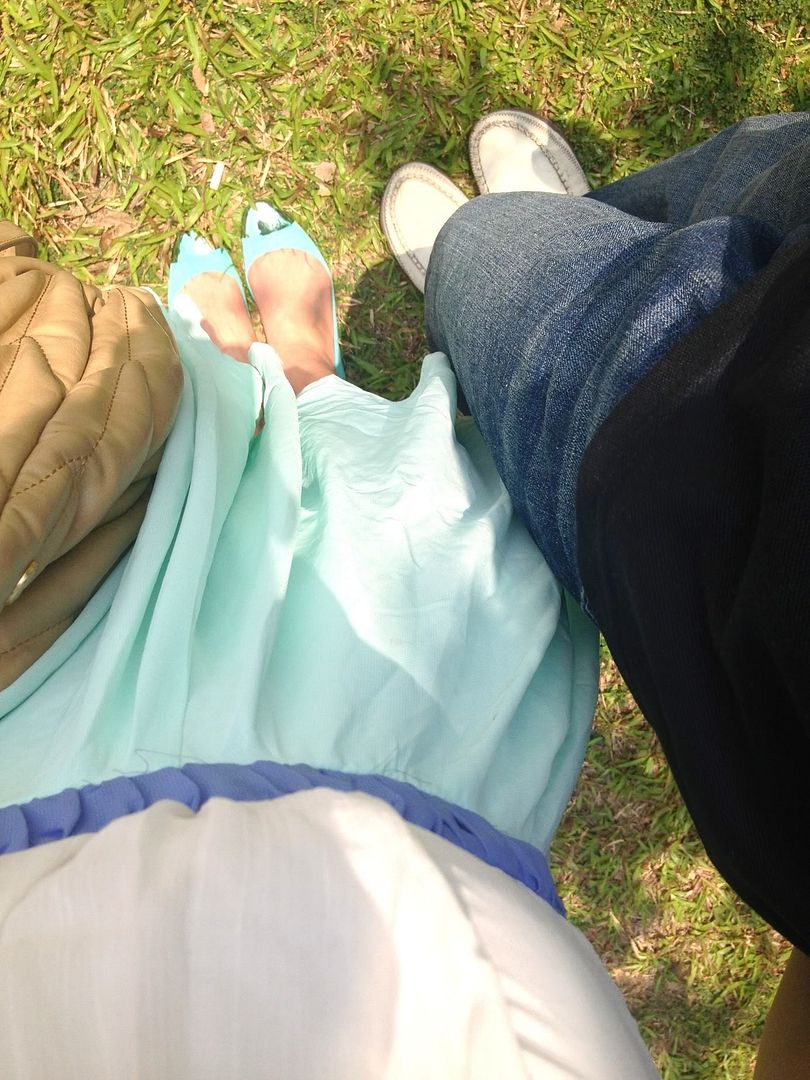 #OFTD in SMooch wanderlust dress in mint. Love how the skirt portion sway and made me feel ultra feminine that day!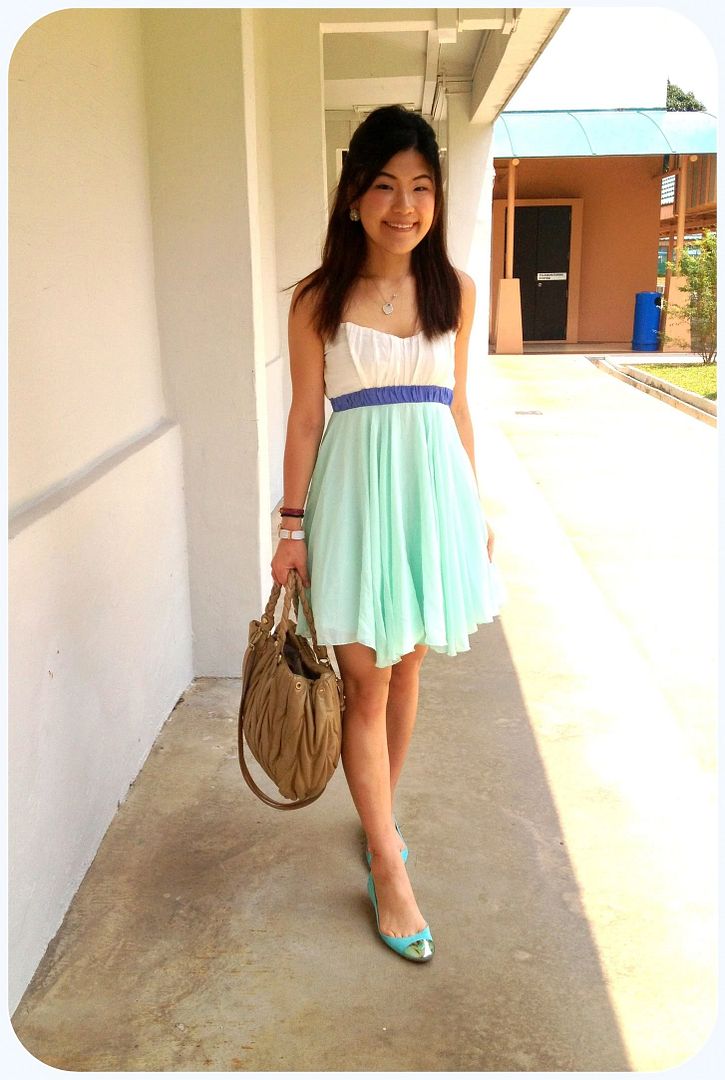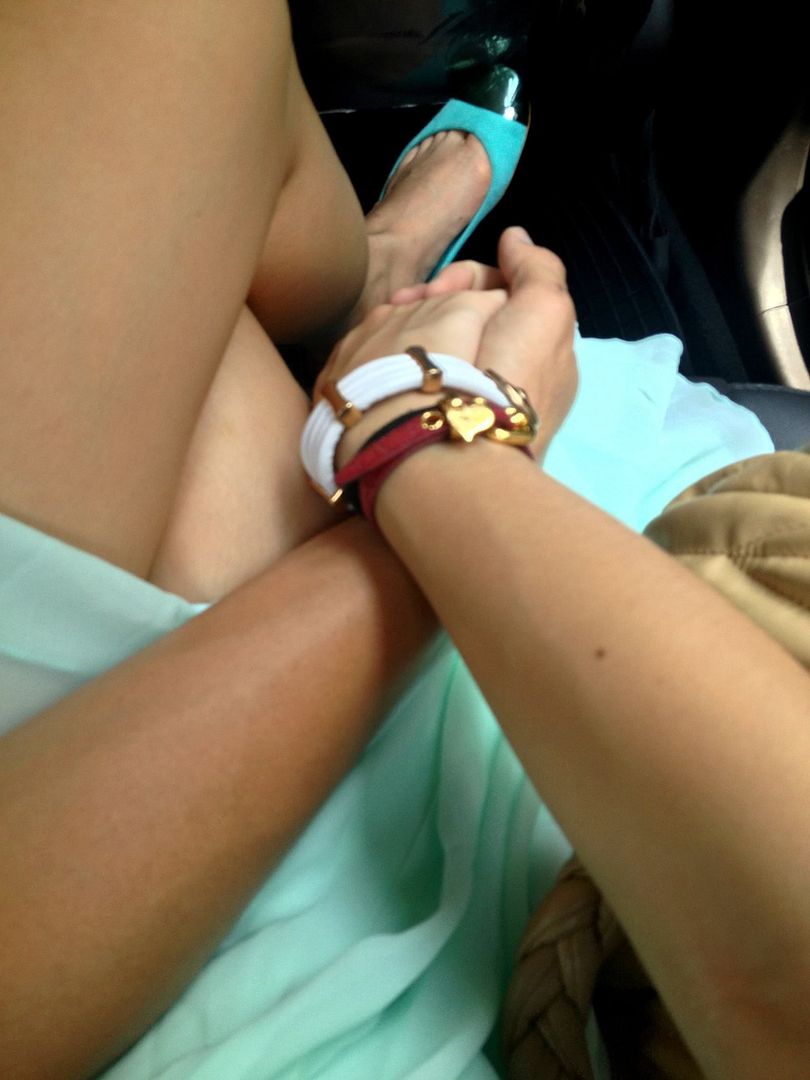 At Dozo, with the FOC Bread sticks for us to munch as we waited for lunch to be served.
They reserved a table near the windows with ultra good lighting for pictures teehee.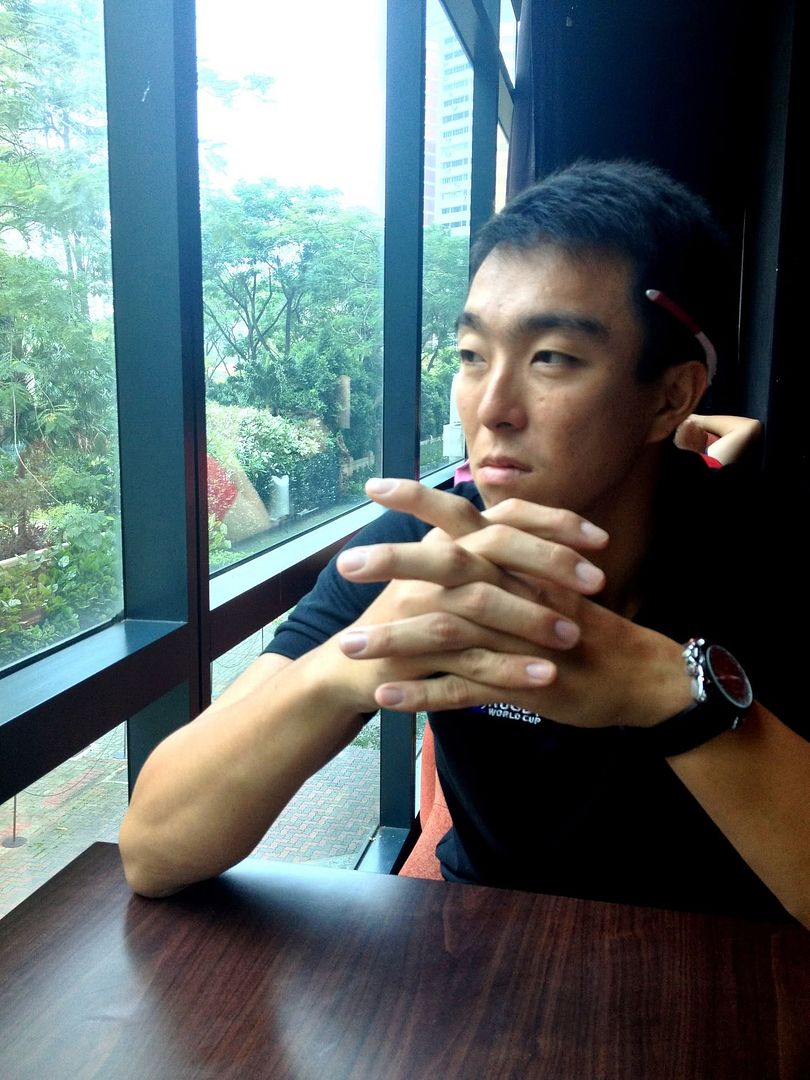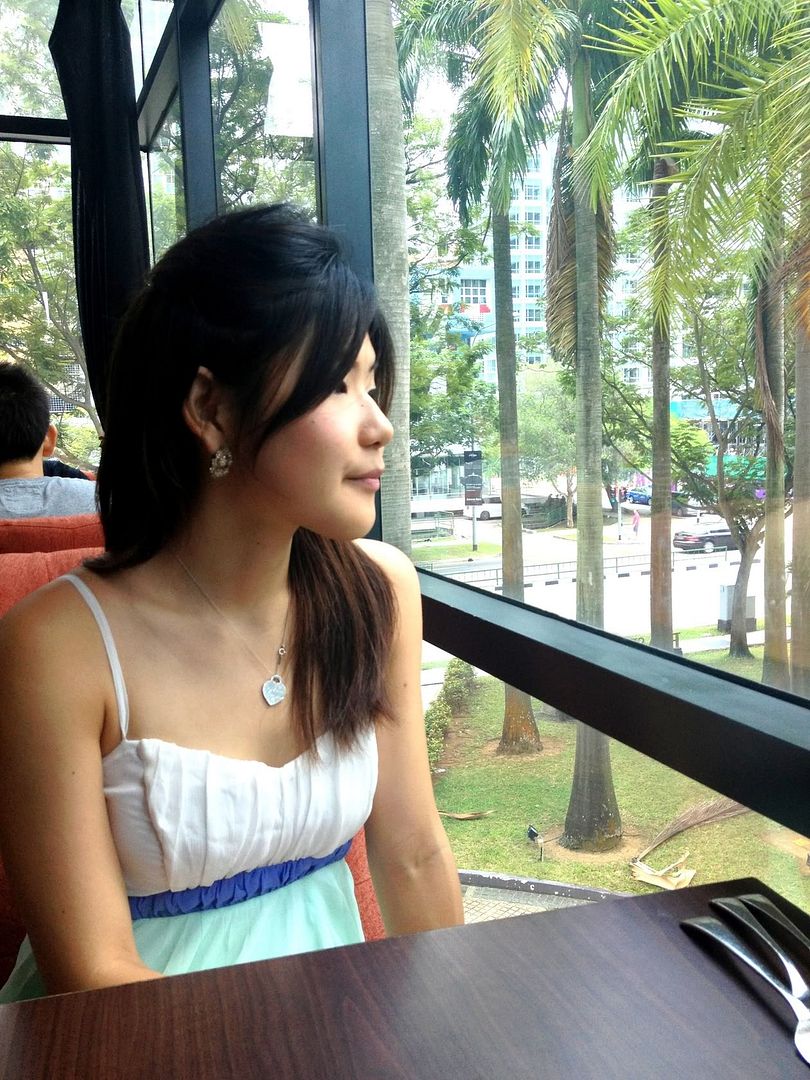 With my breadstick :)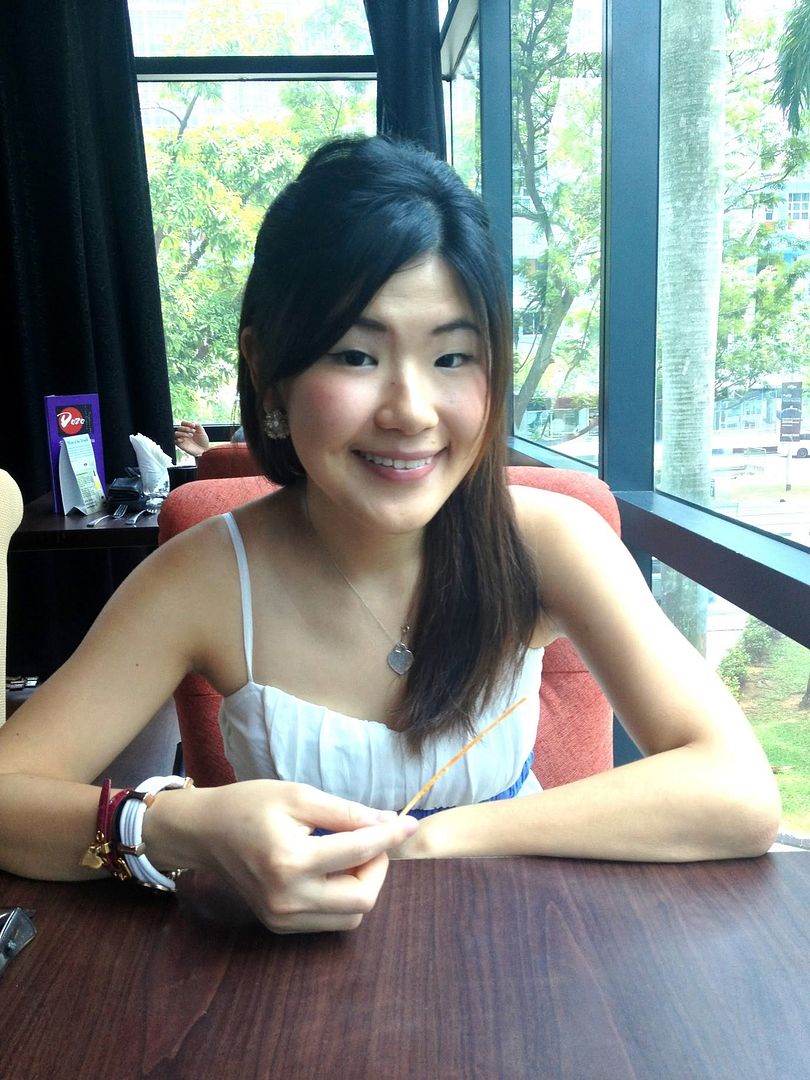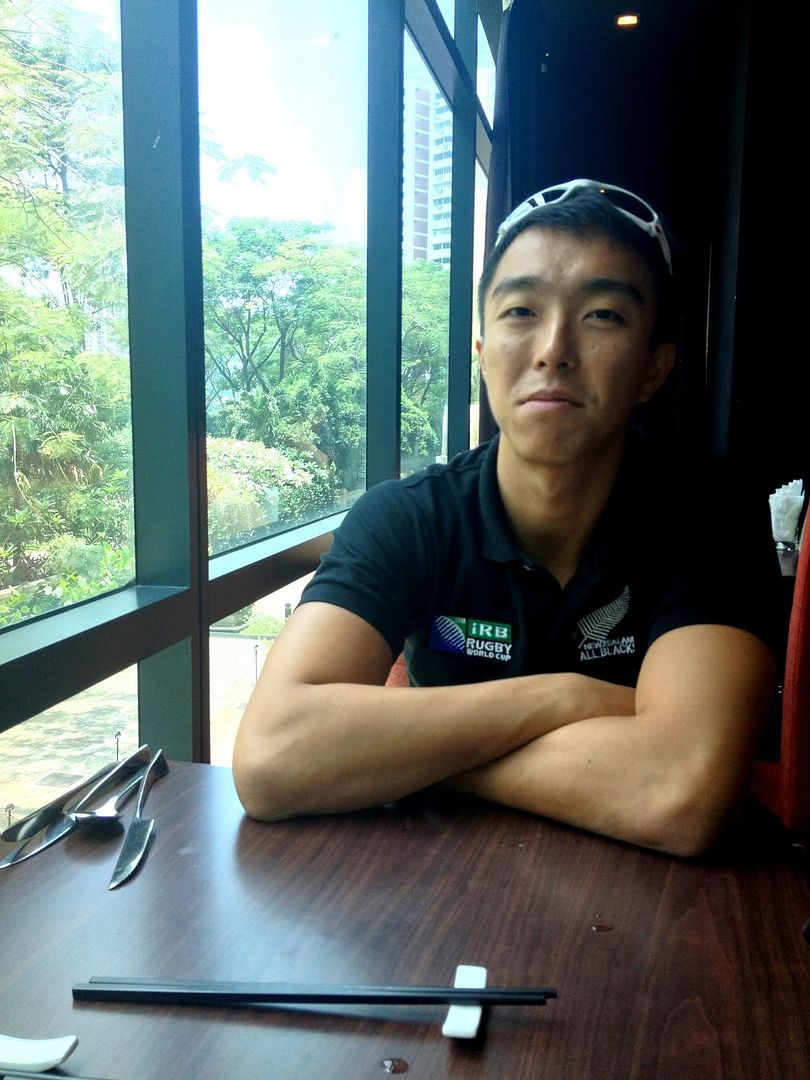 They served us a chilled drink served in ice bowl before the first dish. Sweet & sour and FOC!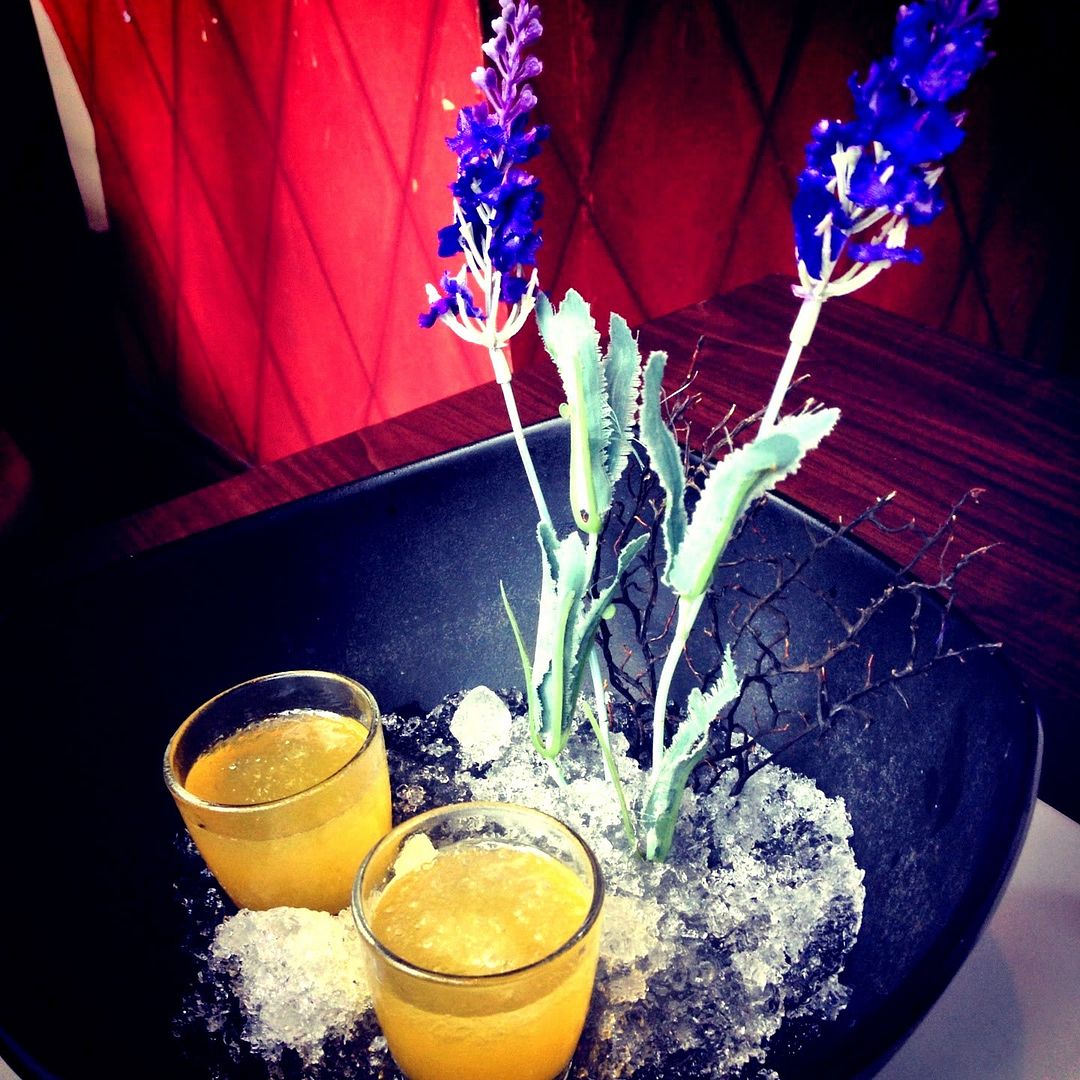 Starter: Chef's Selection of Assorted Platter
The platter consisted of 3 mini bites made up of Foie Gras with toast & Smoked Salmon.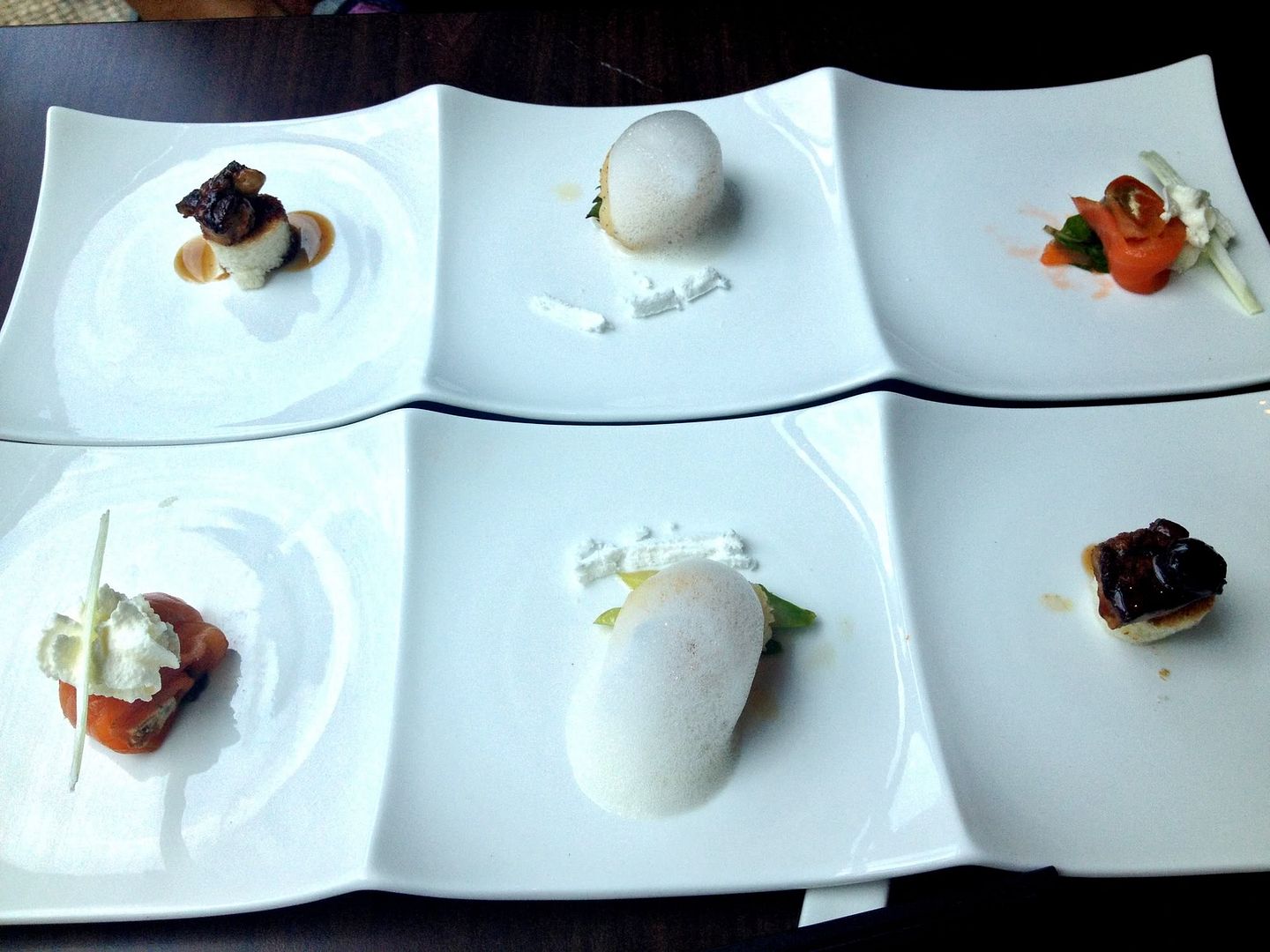 Side Dish: Escargots with Yuzu Butter & Tempura Battered Soft Shell Crab with Mash Potato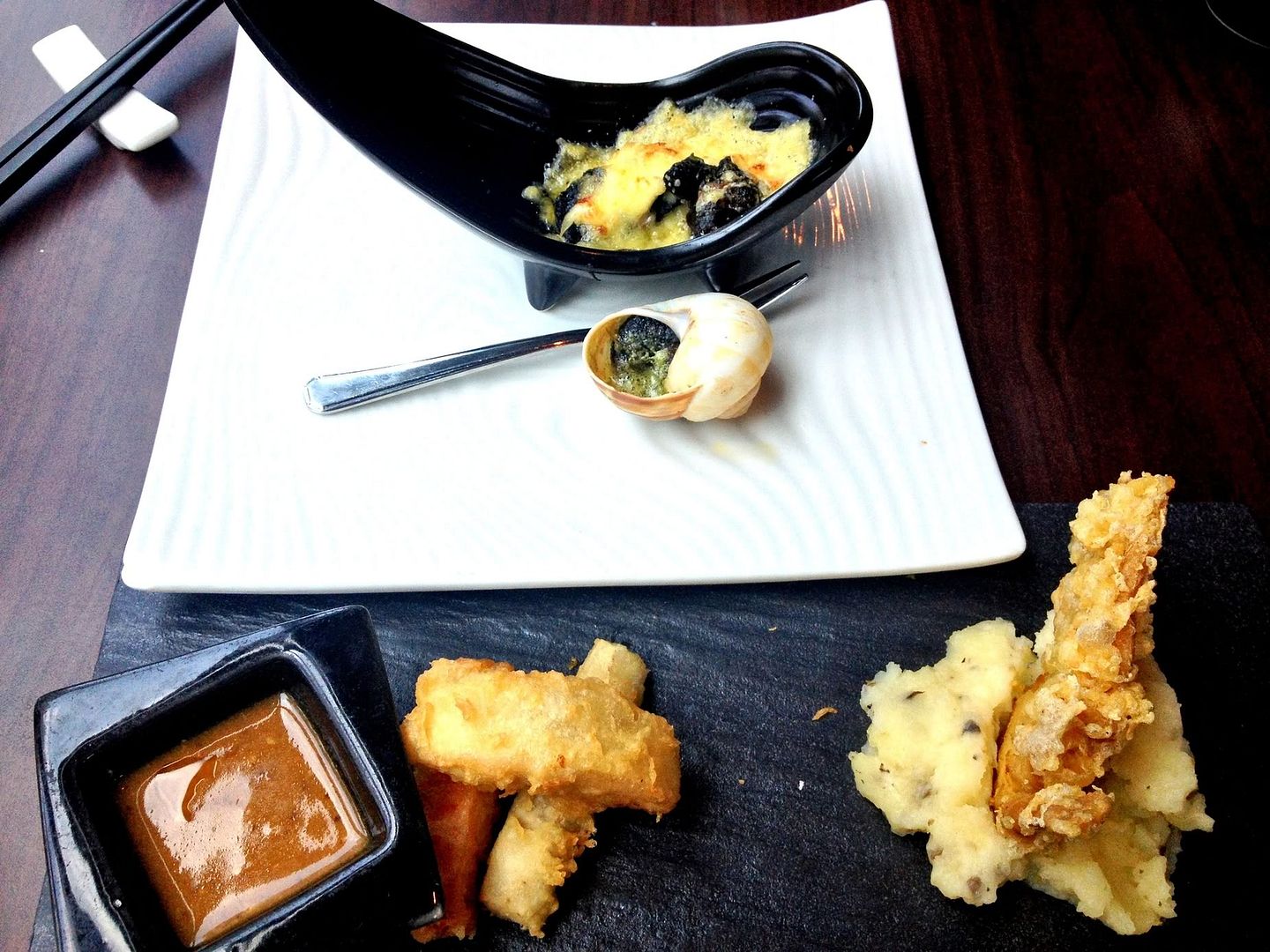 Soup: Infusion of Cepes Mushroom with Truffle & Crab Bisque Cappuccino.
I've always been a fan of mushroom soup esp those at soup spoon. His crab soup was super concentrated and burst with crab flavour with every spoonful.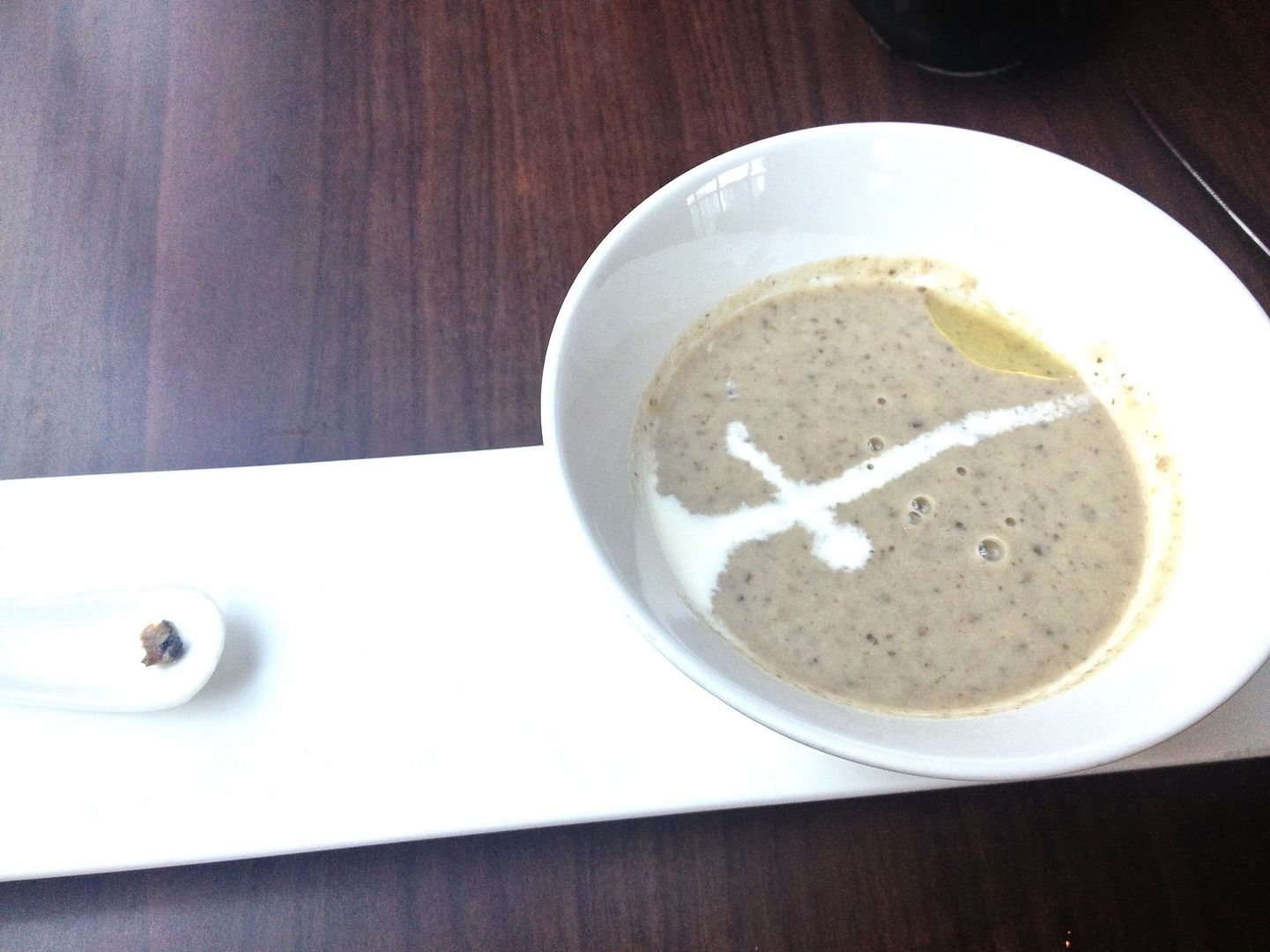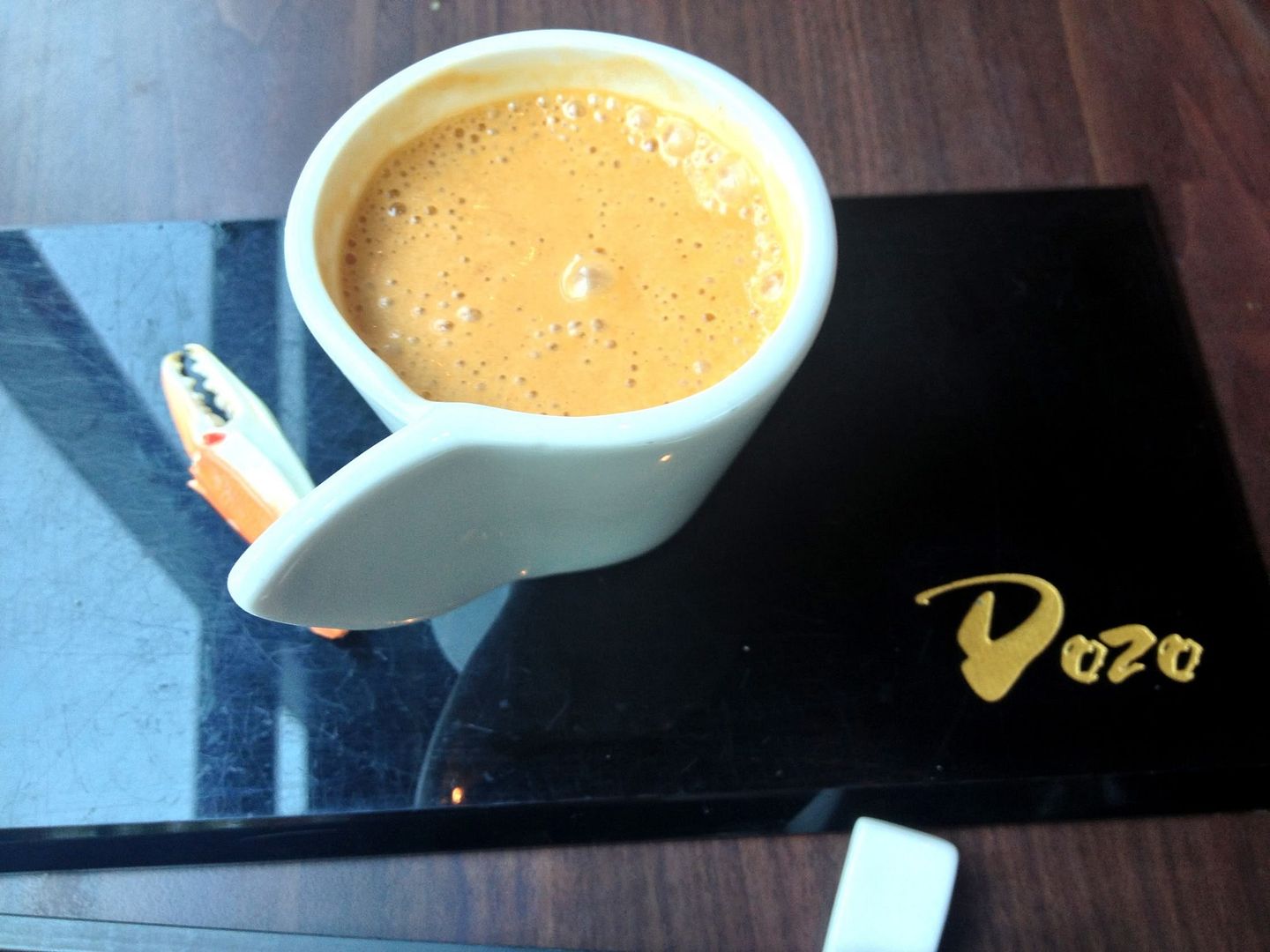 Main Dish: Baked Atlantic Cod Fillet & Beef.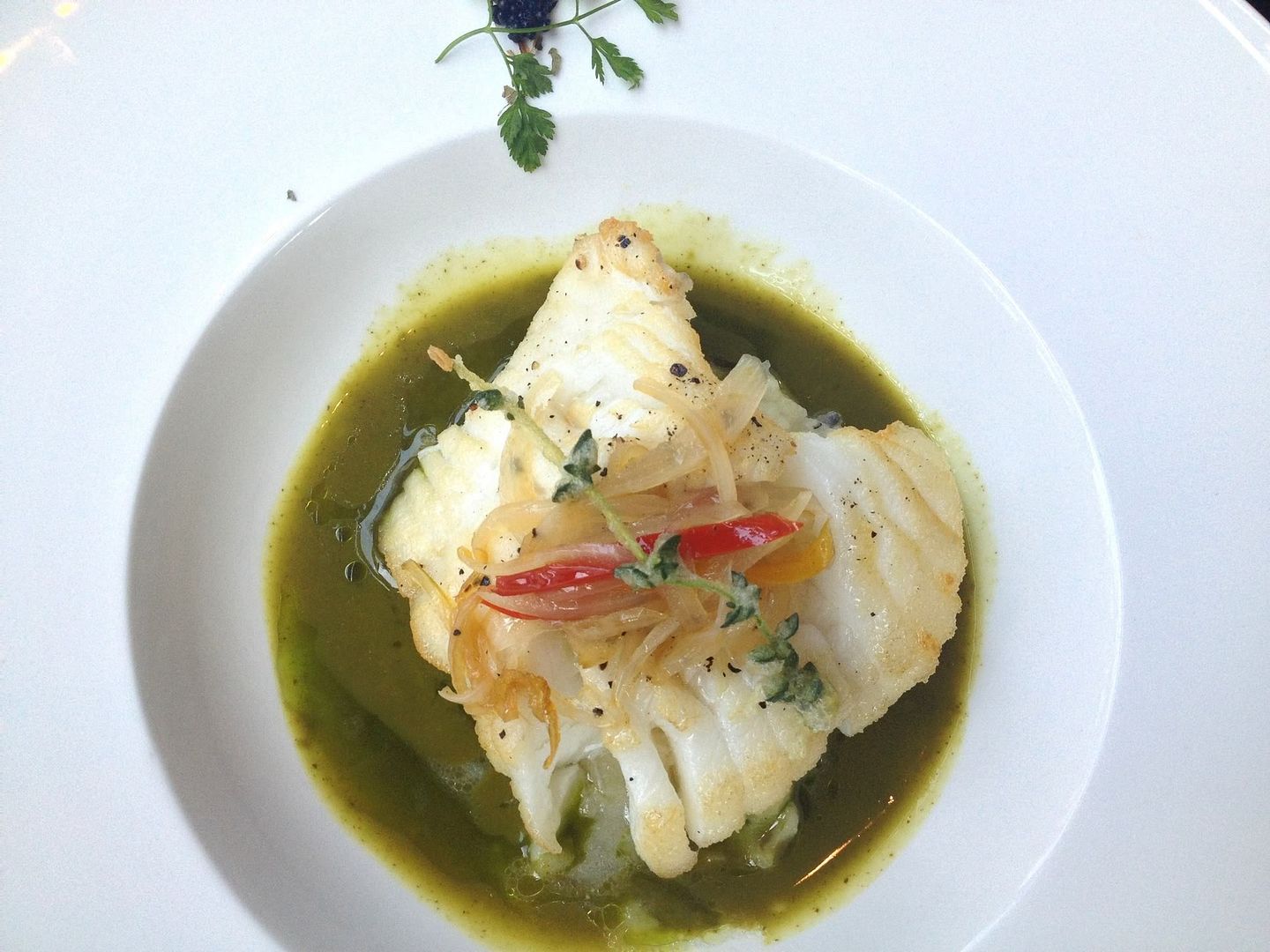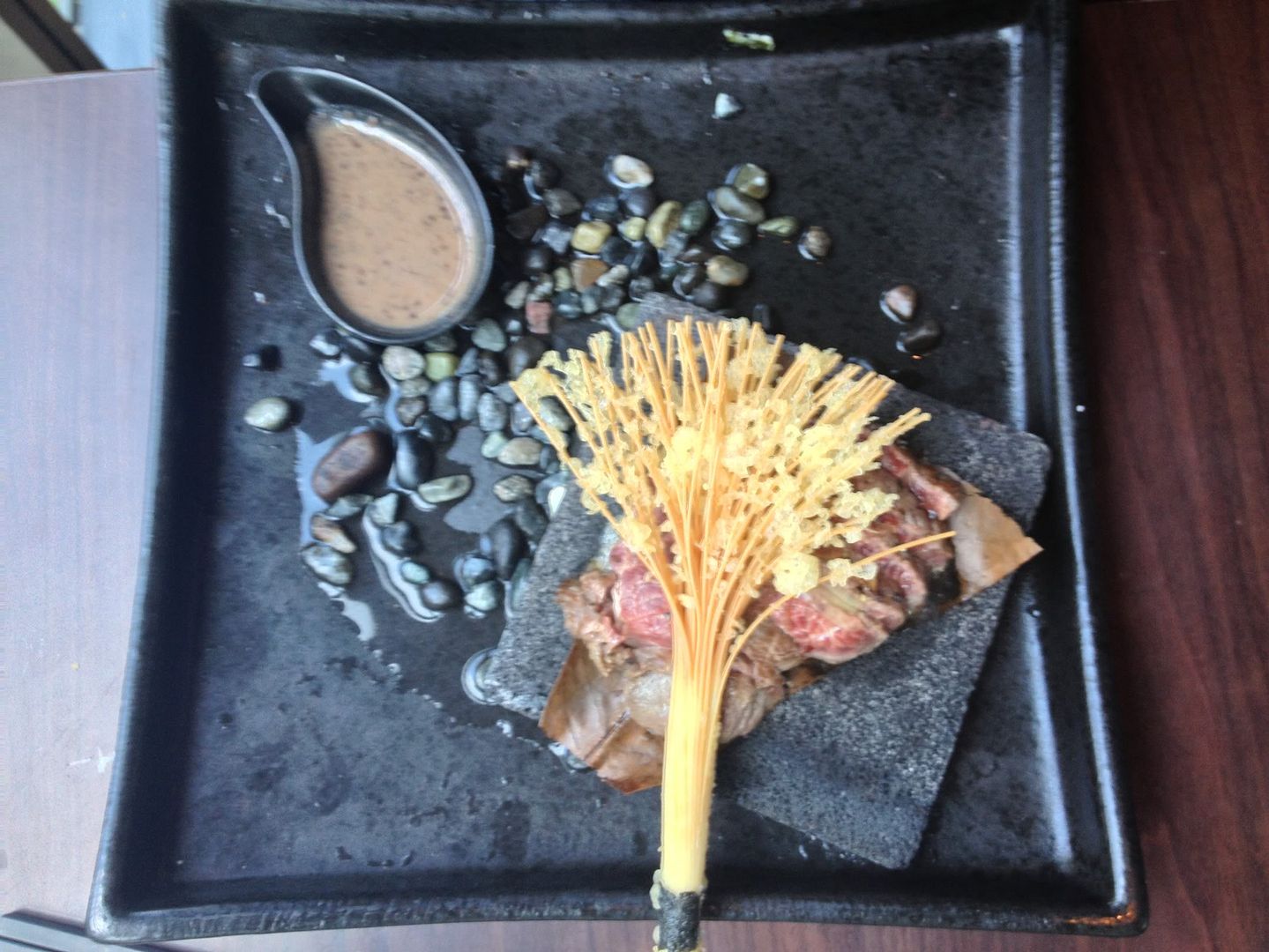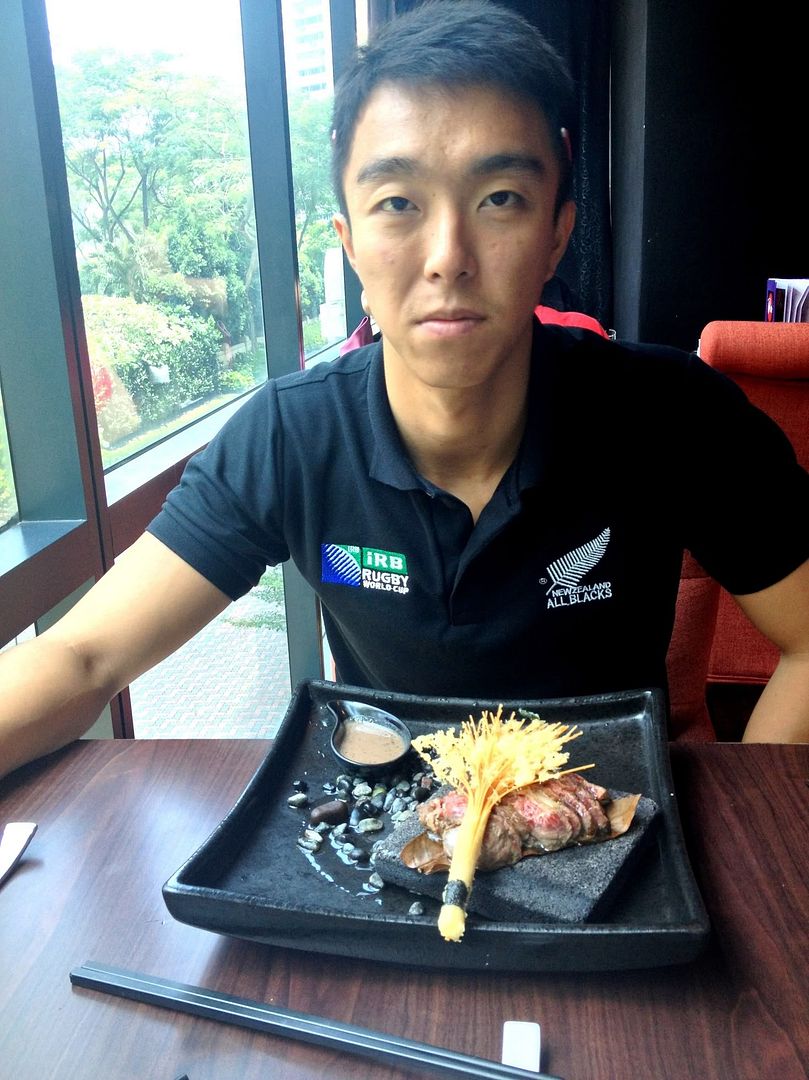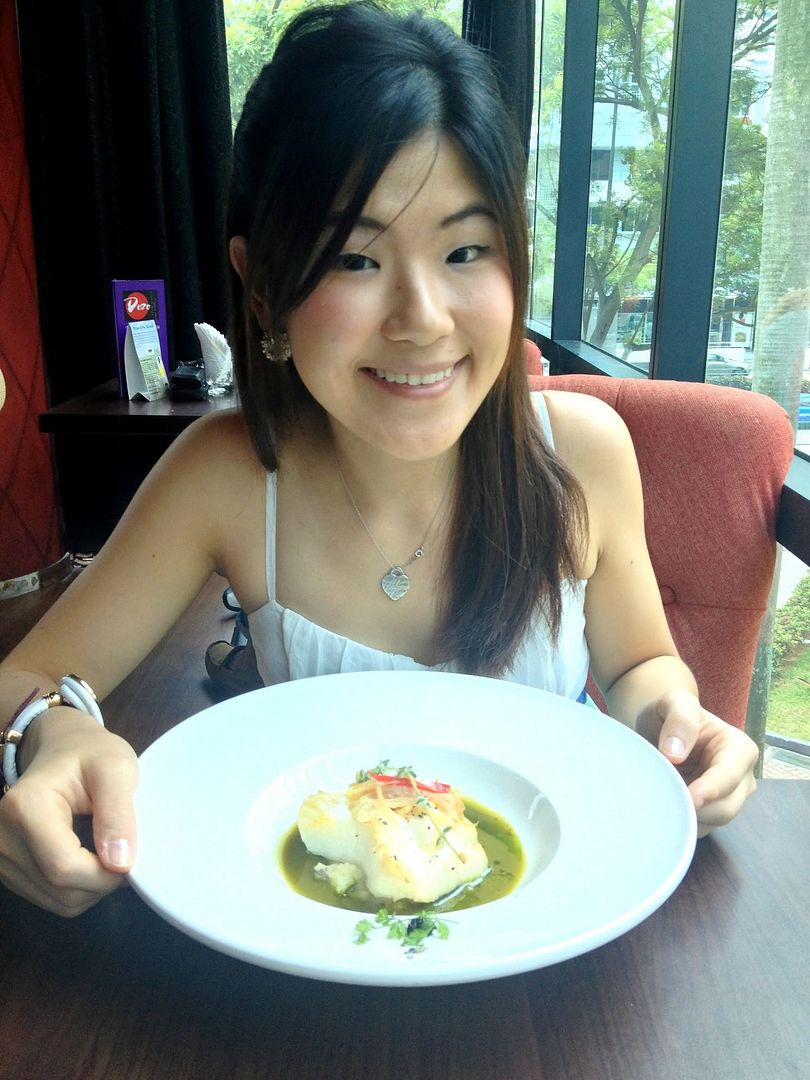 Dessert: Baked Warm Chocolate Cake both with Ice Cream
We both ordered this and it's super duper yummy!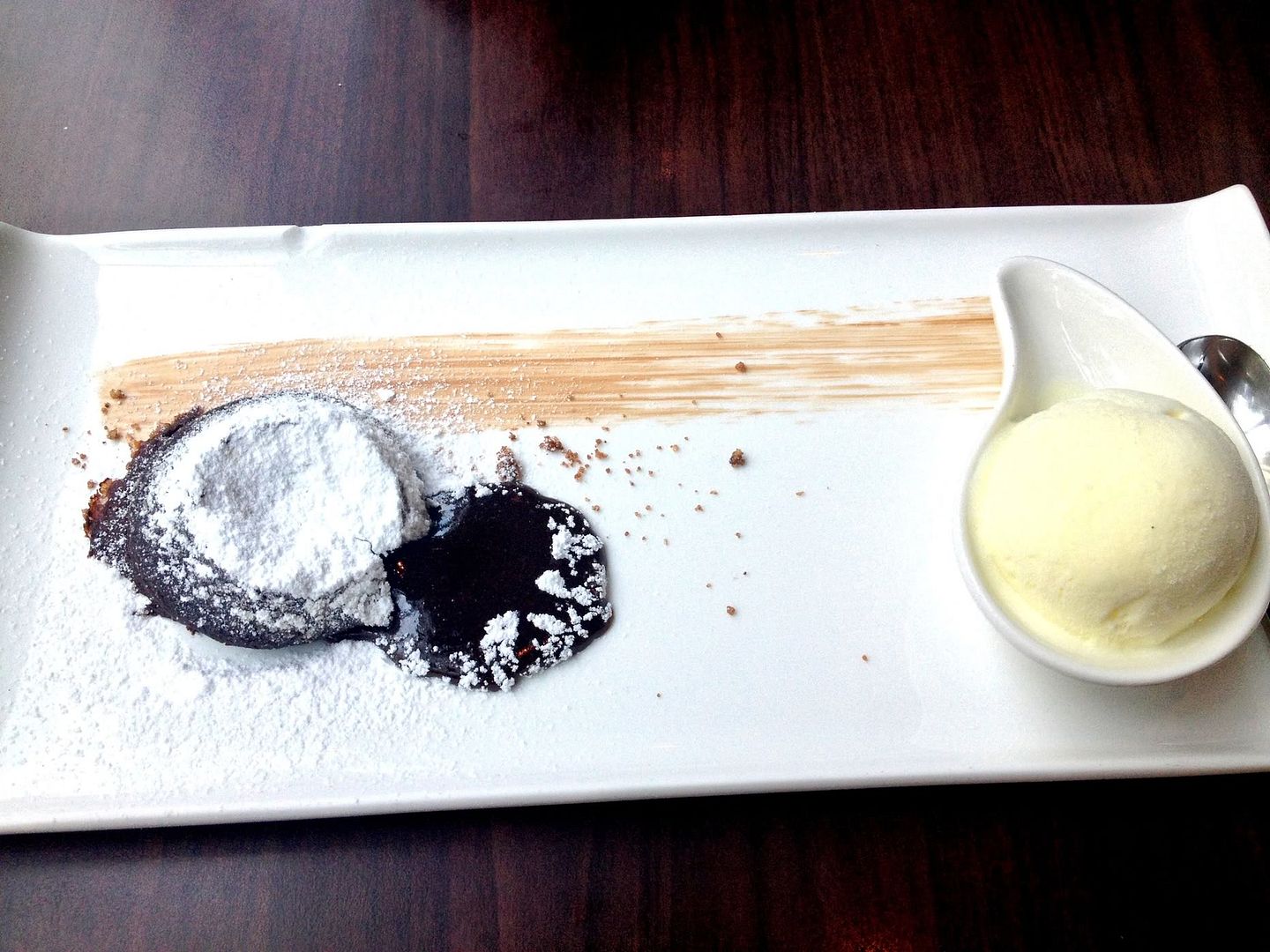 Drinks: Ice Fruity Refresher
They served the refreshers which came with fruits cubes to get rid of the after-taste of the dinner which was great!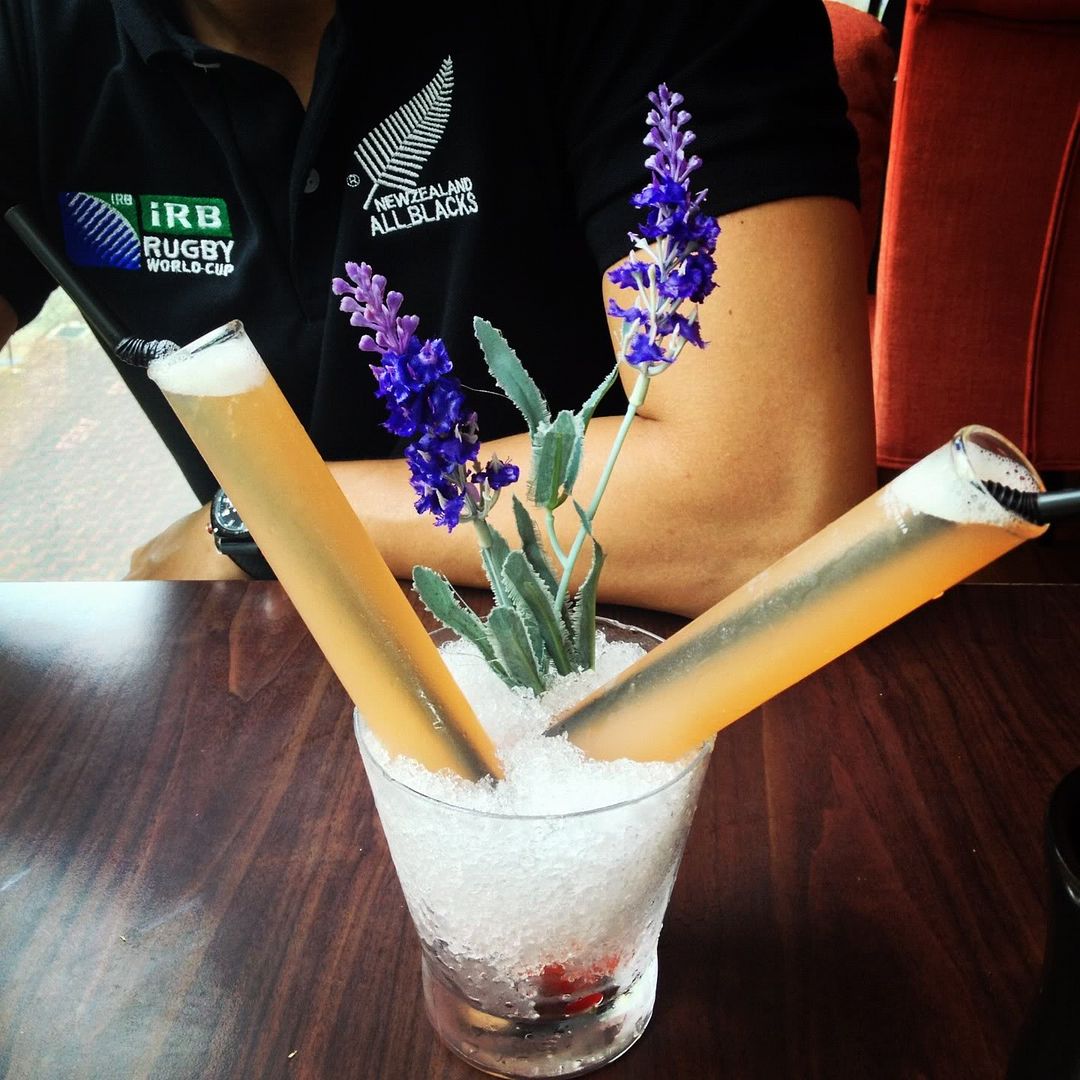 When I called in, I told them it was for TC's birthday and they took note of it. They served him a complimentary cake after that with his name on the plate which I thought was a thoughtful gesture. The male waiter sang him a birthday song and cued me to sing in together as well, which he thought was pretty embarrassing haha.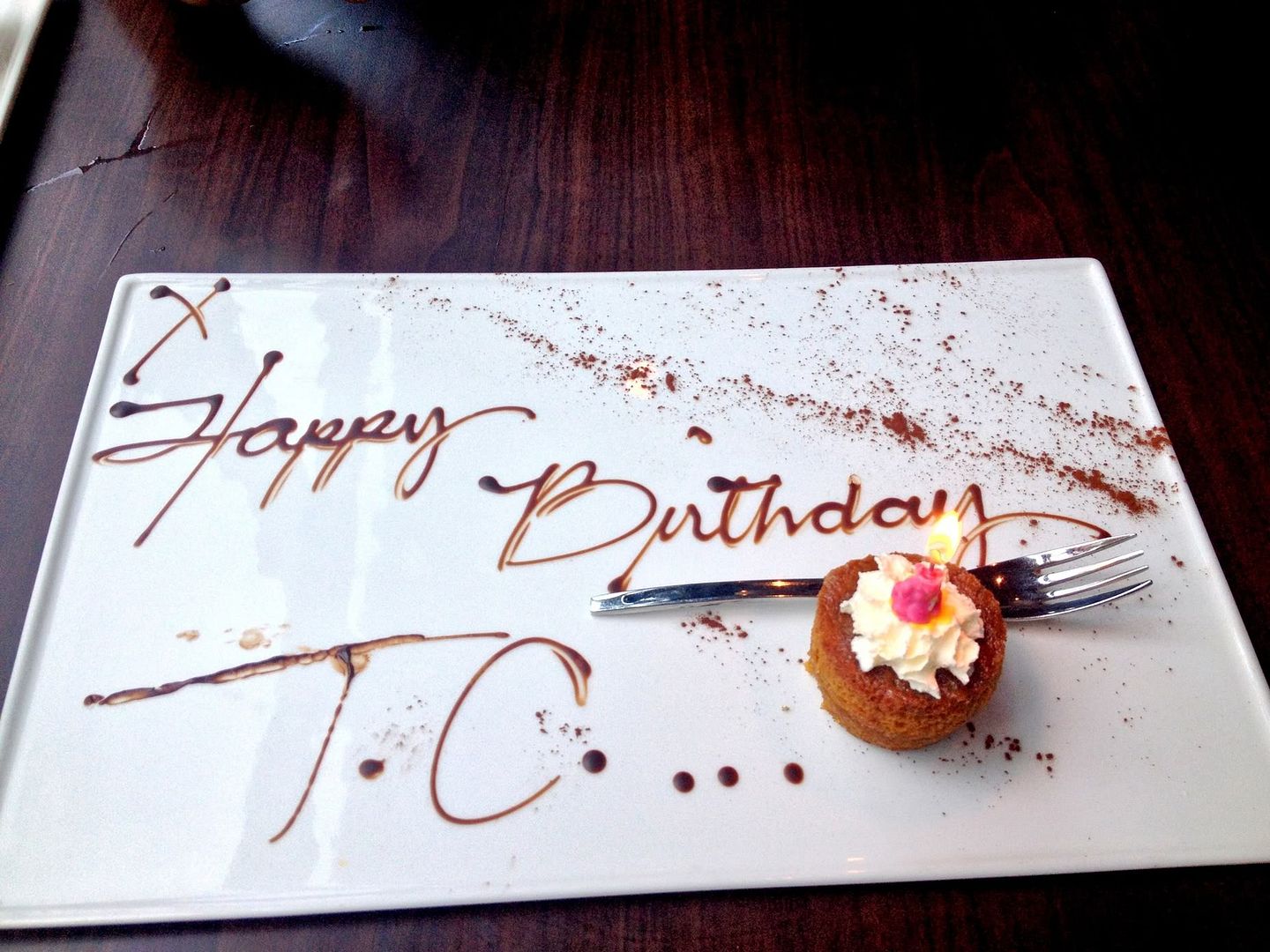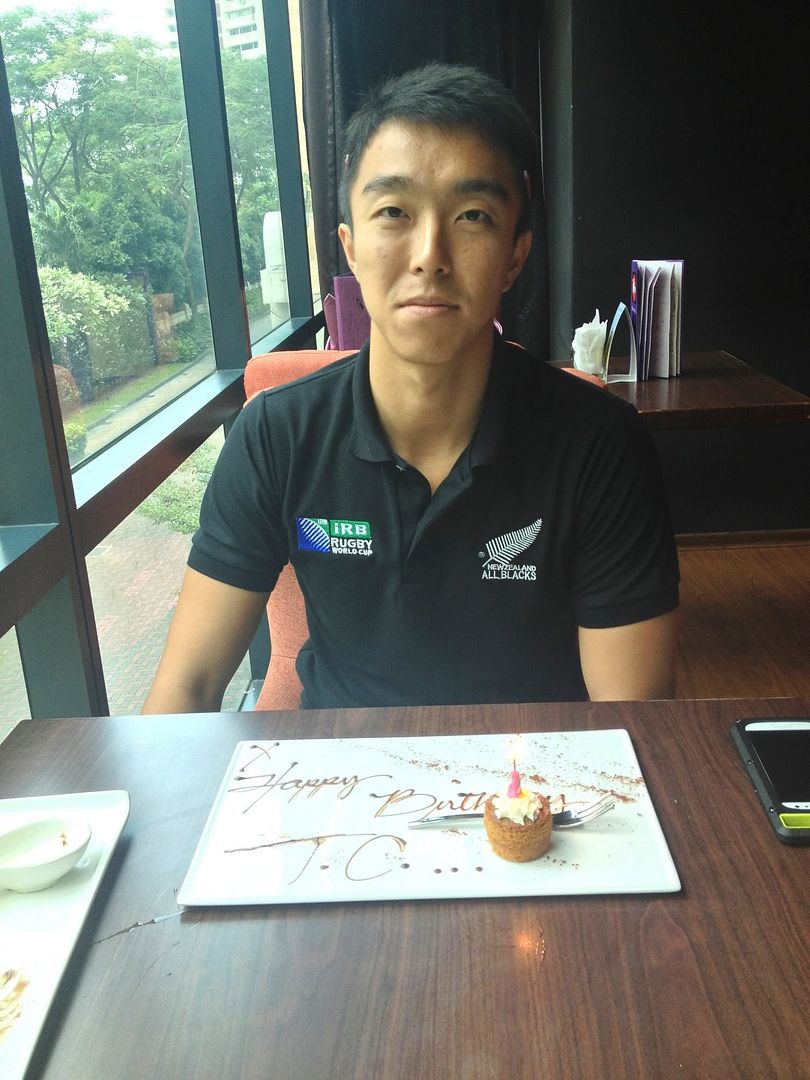 Pics together :)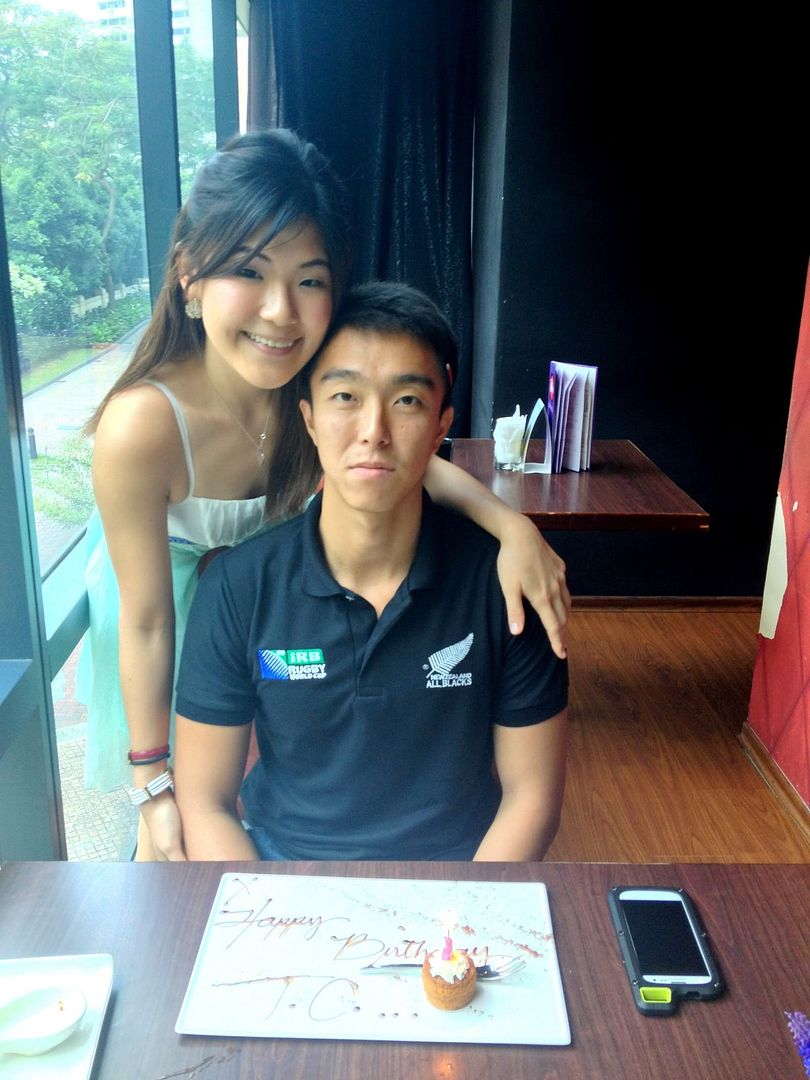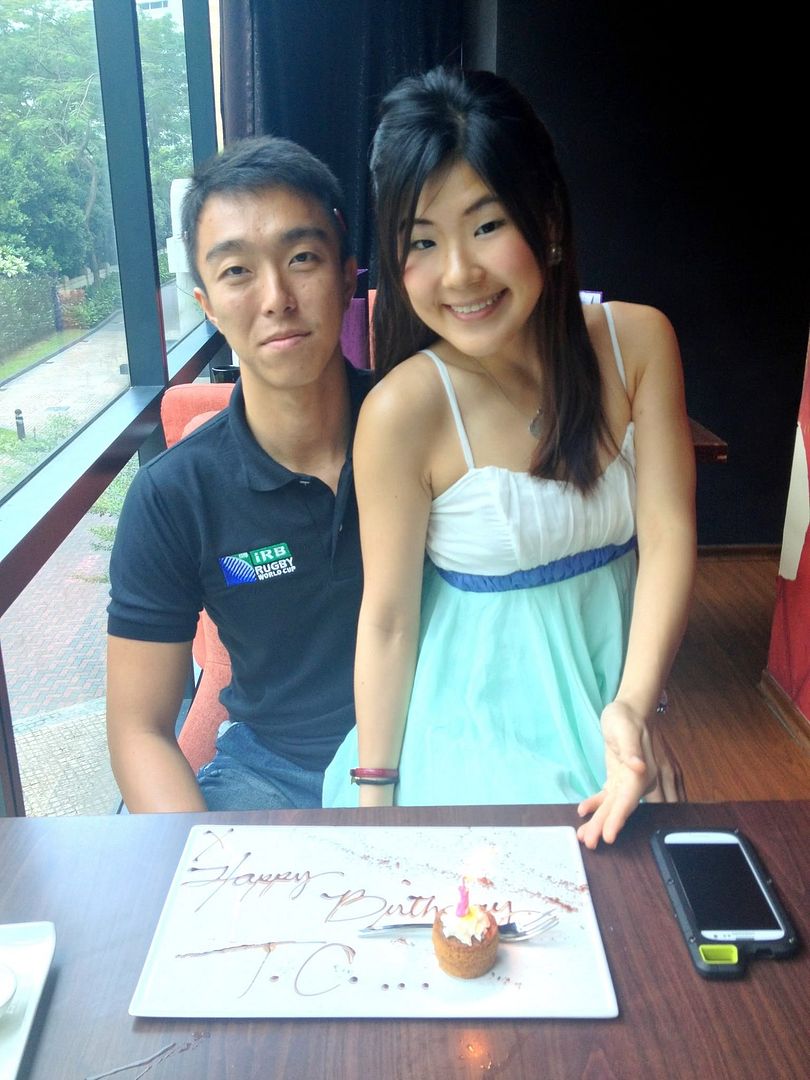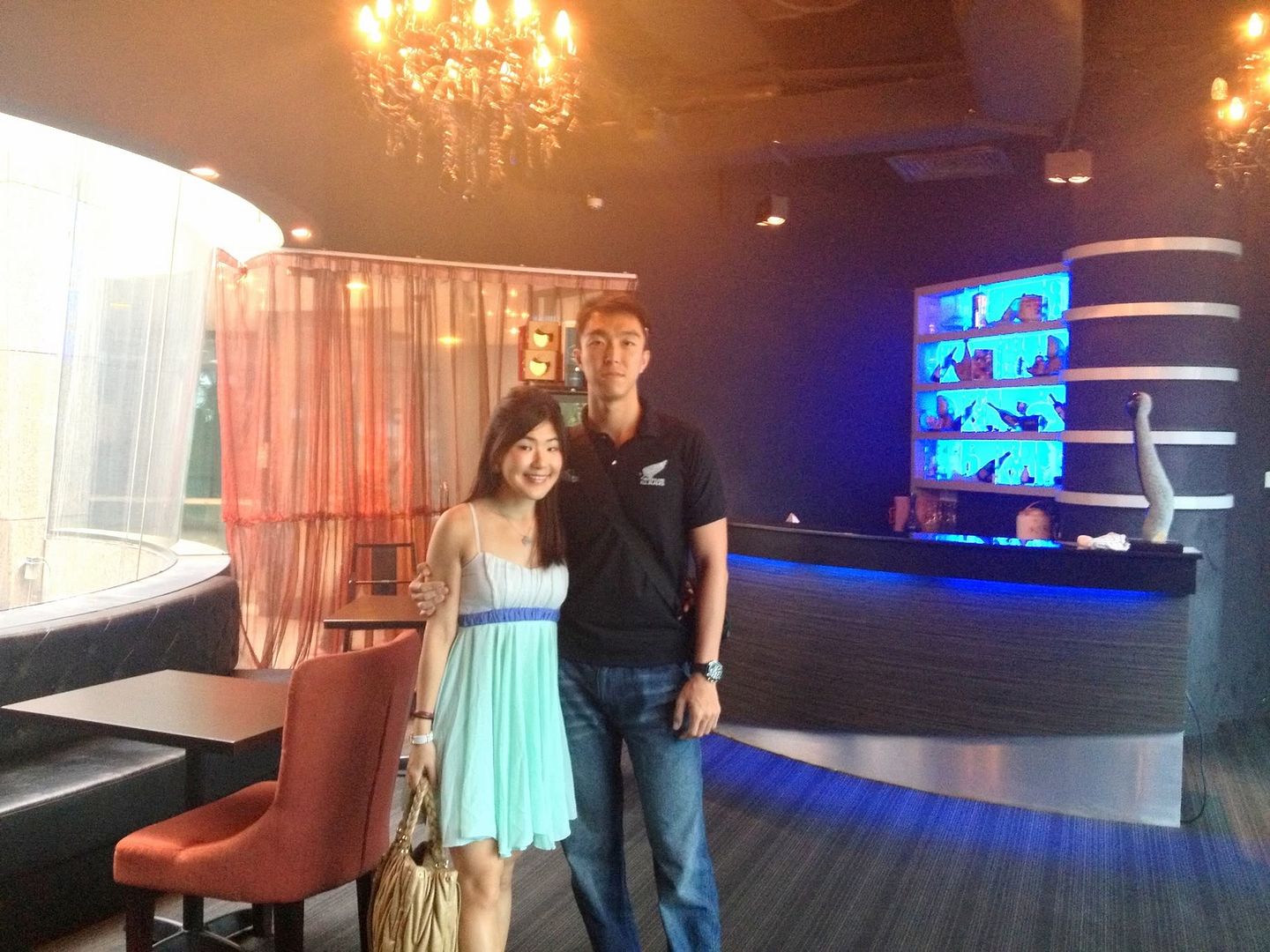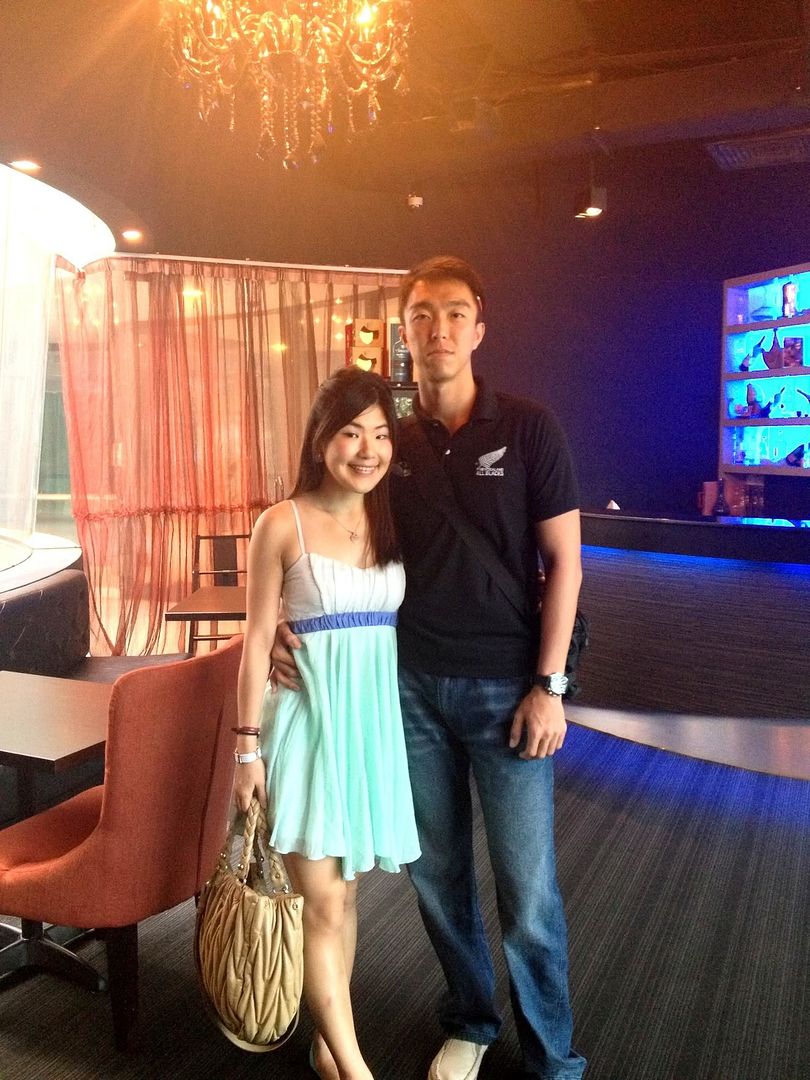 Finally bought the super pretty cap-toe heels from Aldo!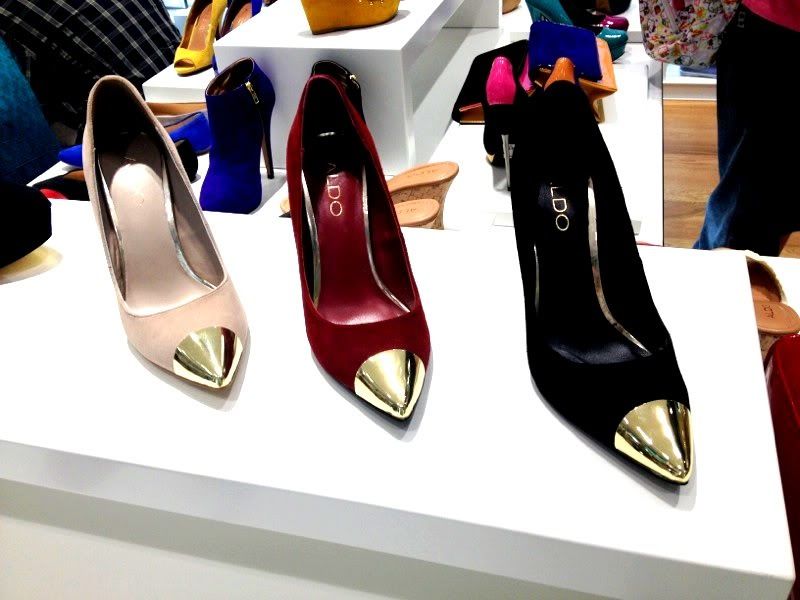 Headed to Resort World for the massage & spa at Festive Hotel which I have booked for the evening. Our muscles felt less tight after that and it's so therapeutic! :)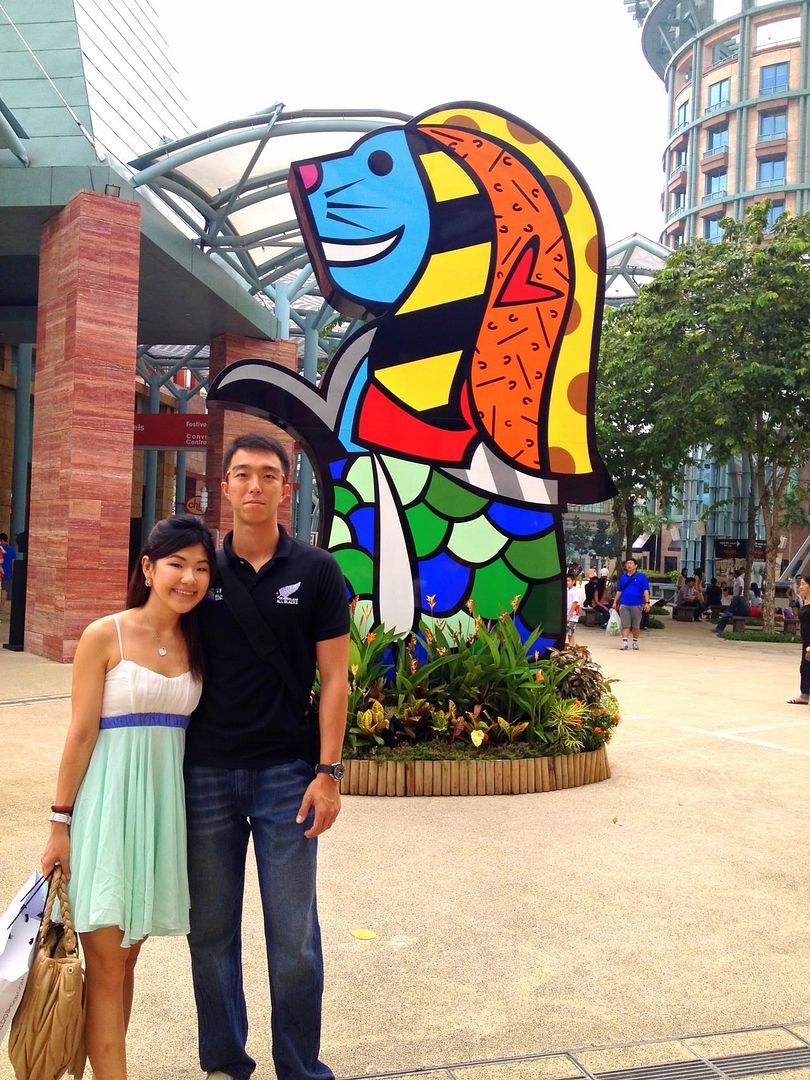 These japanese tourists helped us to take pics and we took for them as well... their poses are really kawaii!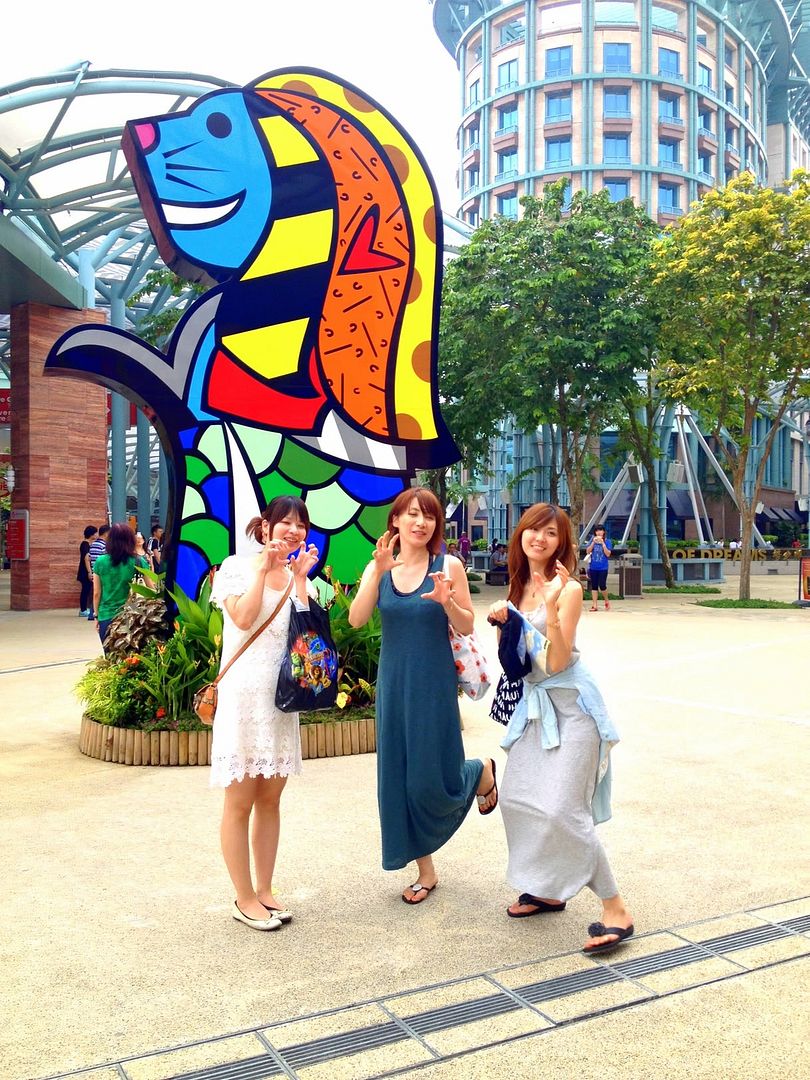 One of my fav couple shots :)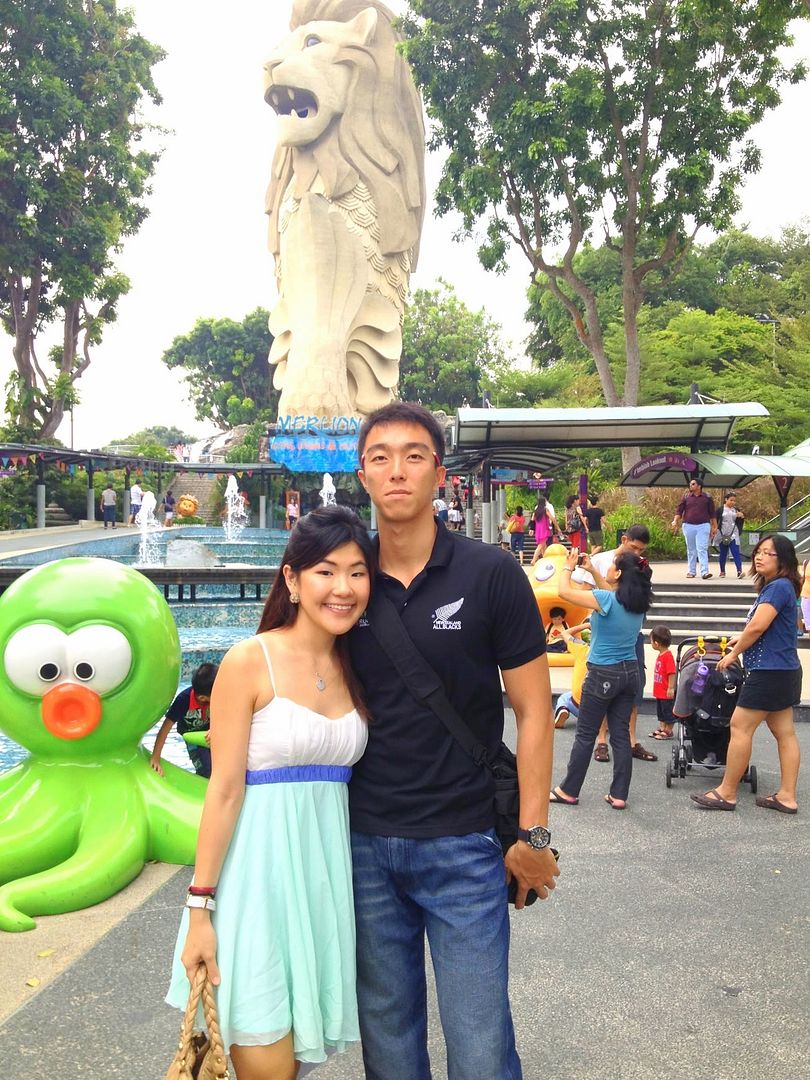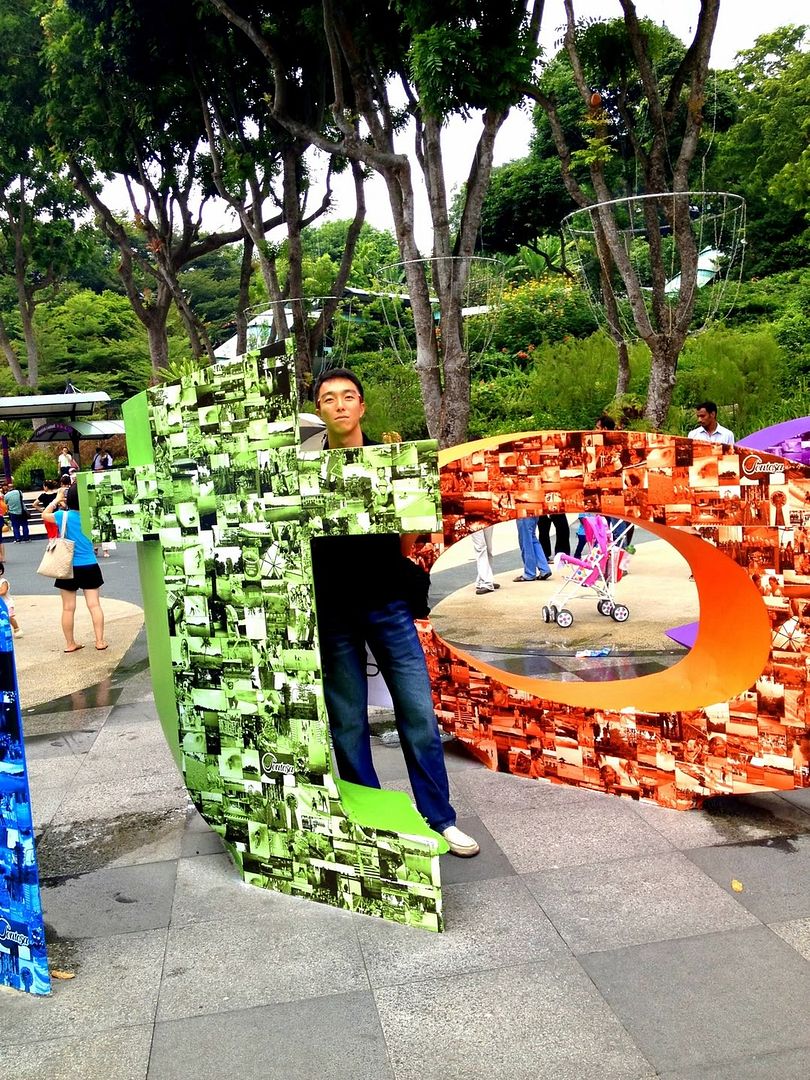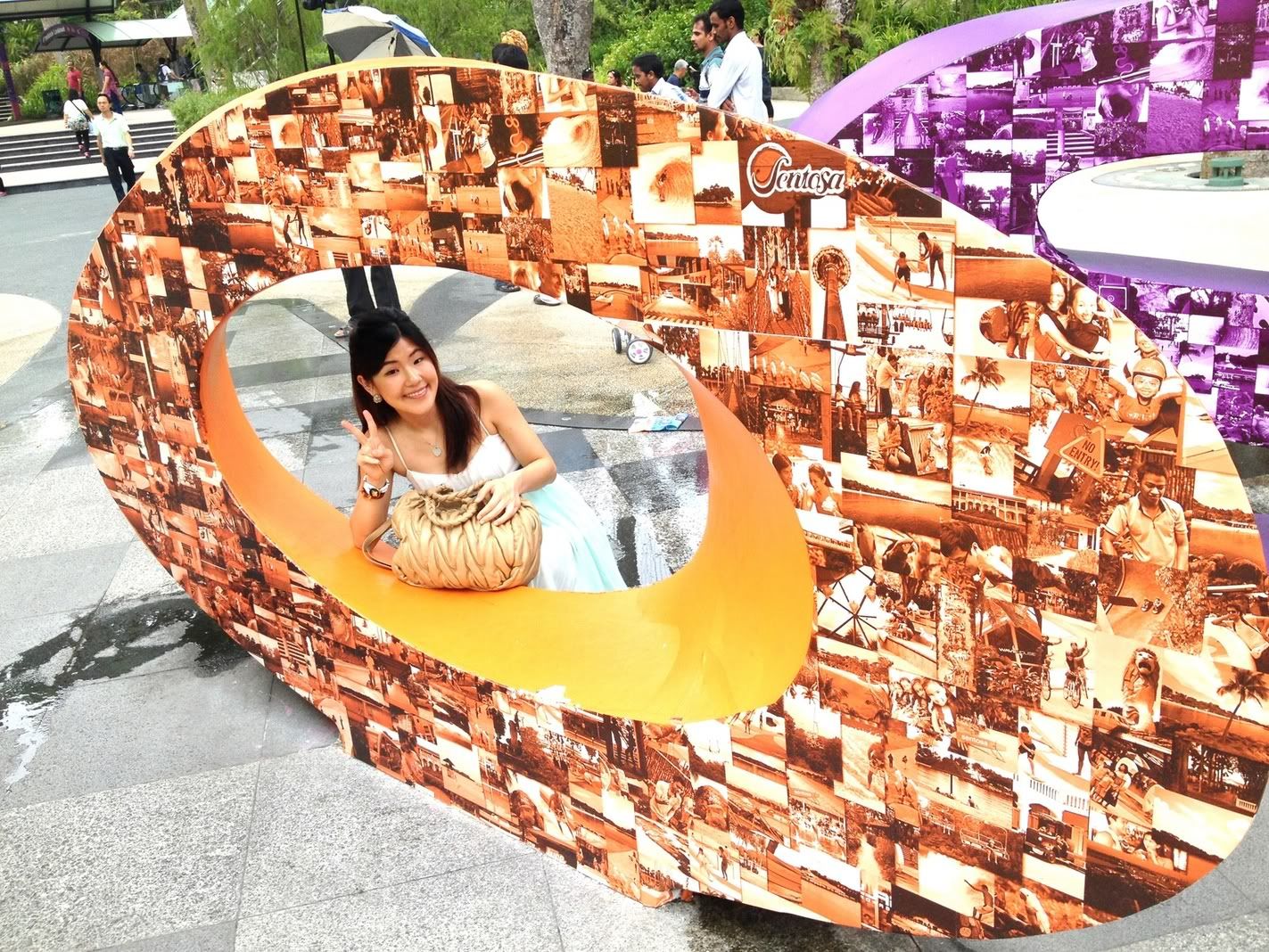 On the way for our two hours SPA!!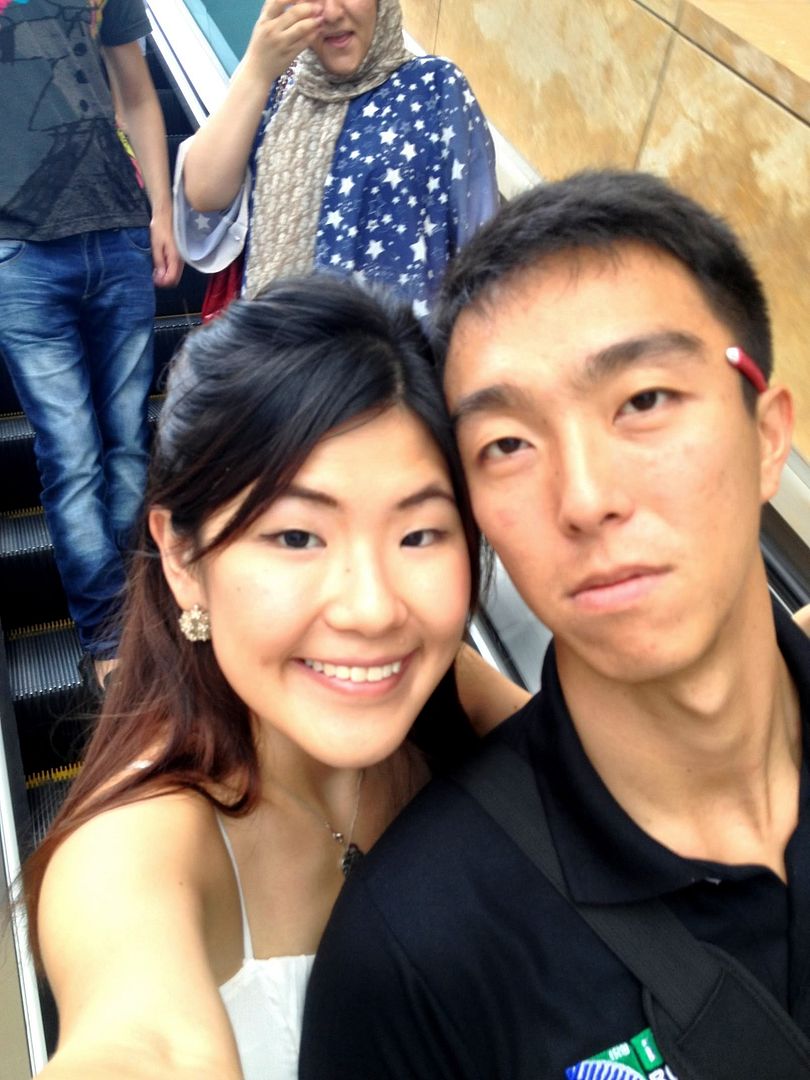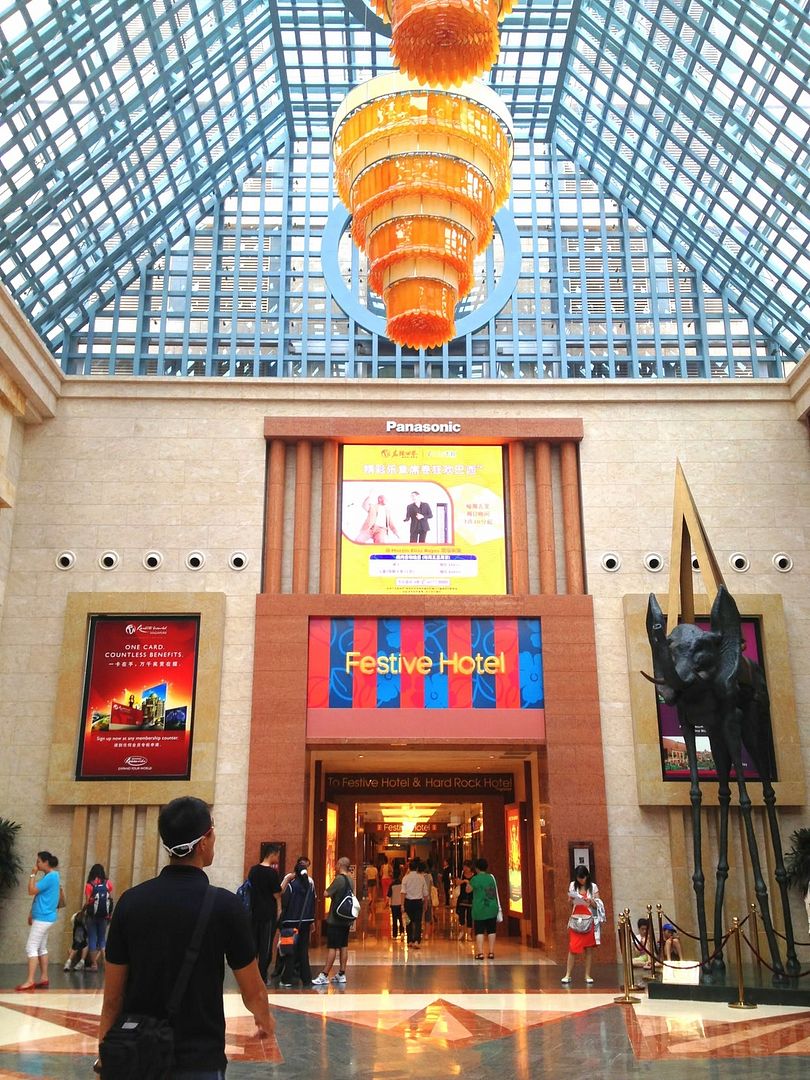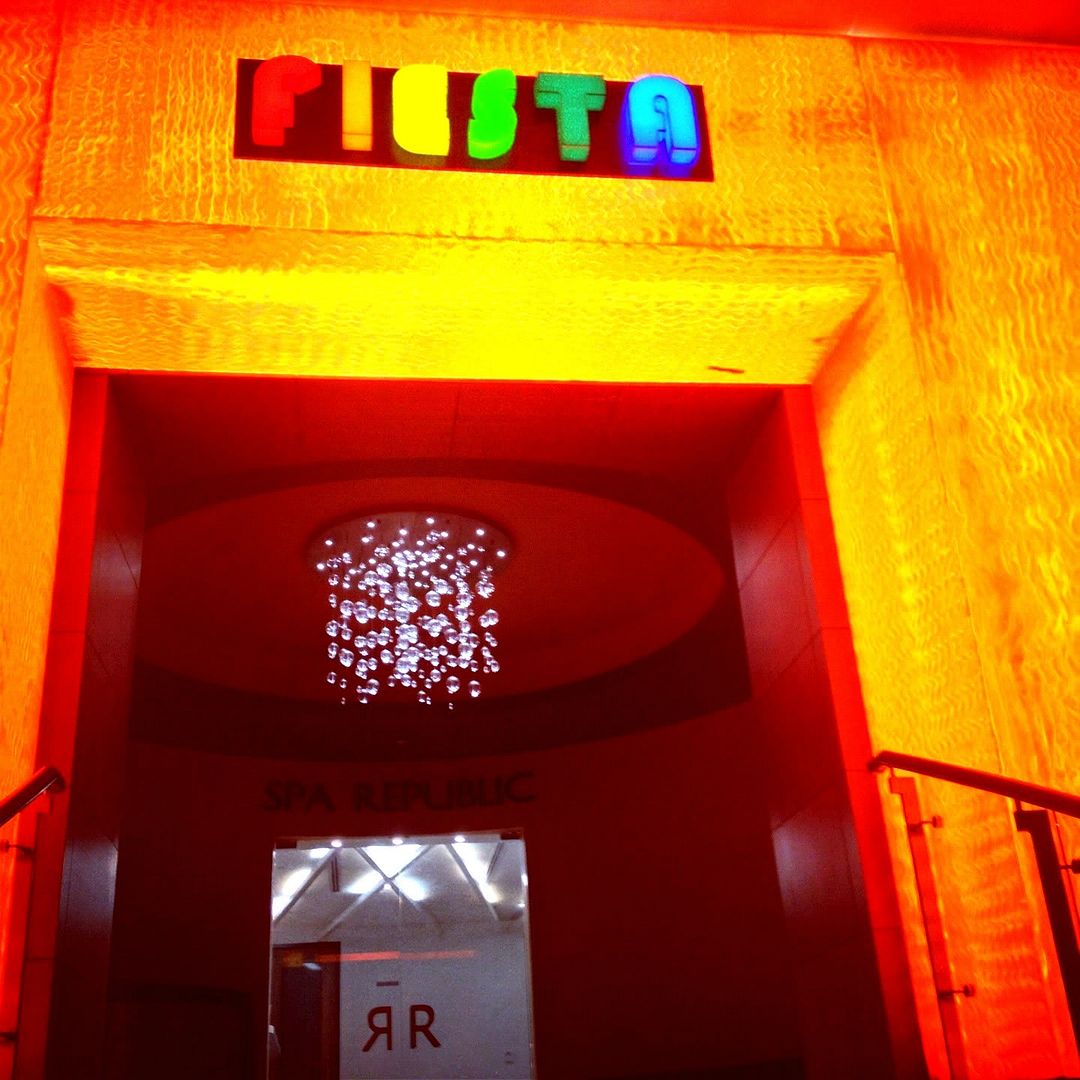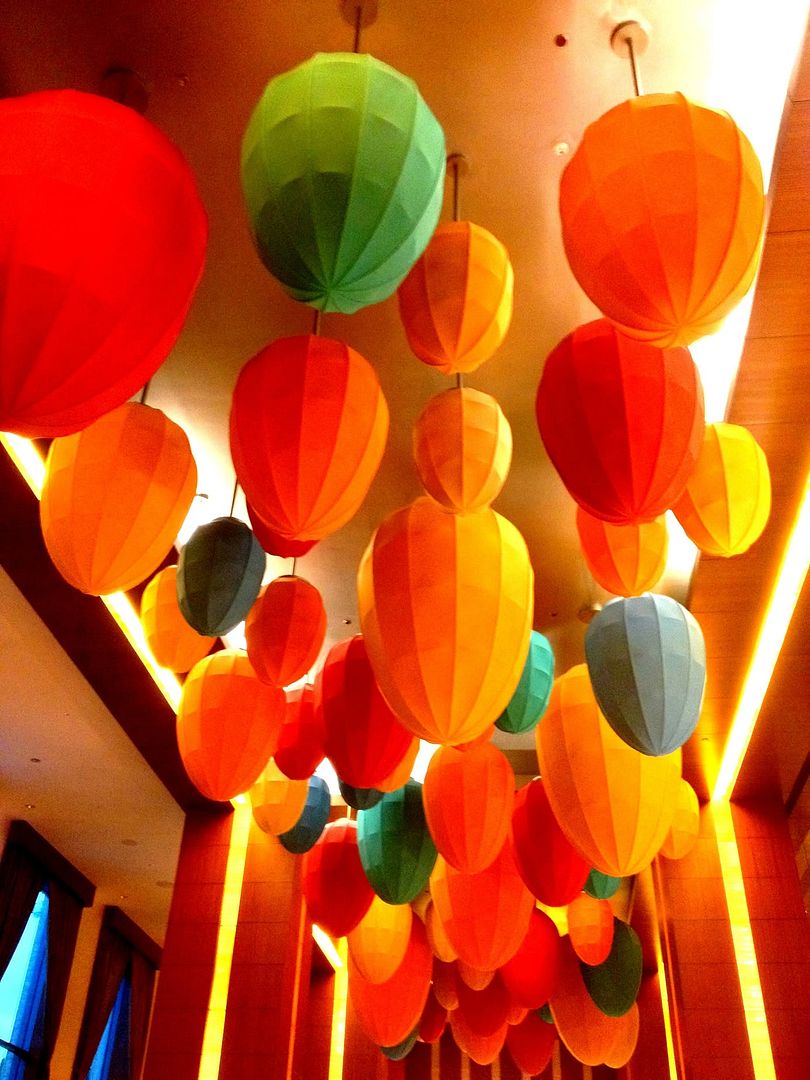 Fell asleep during the whole session and it's so relaxing. If only it is much cheaper in SG everyone can go for massage just like manicures!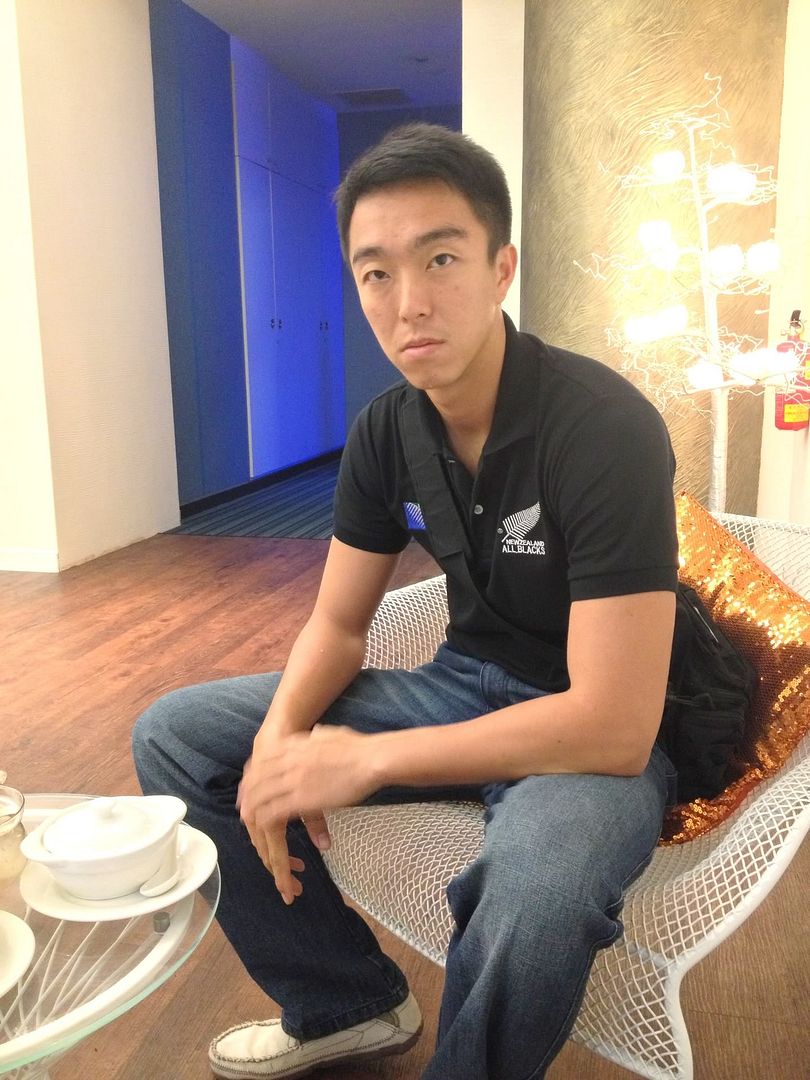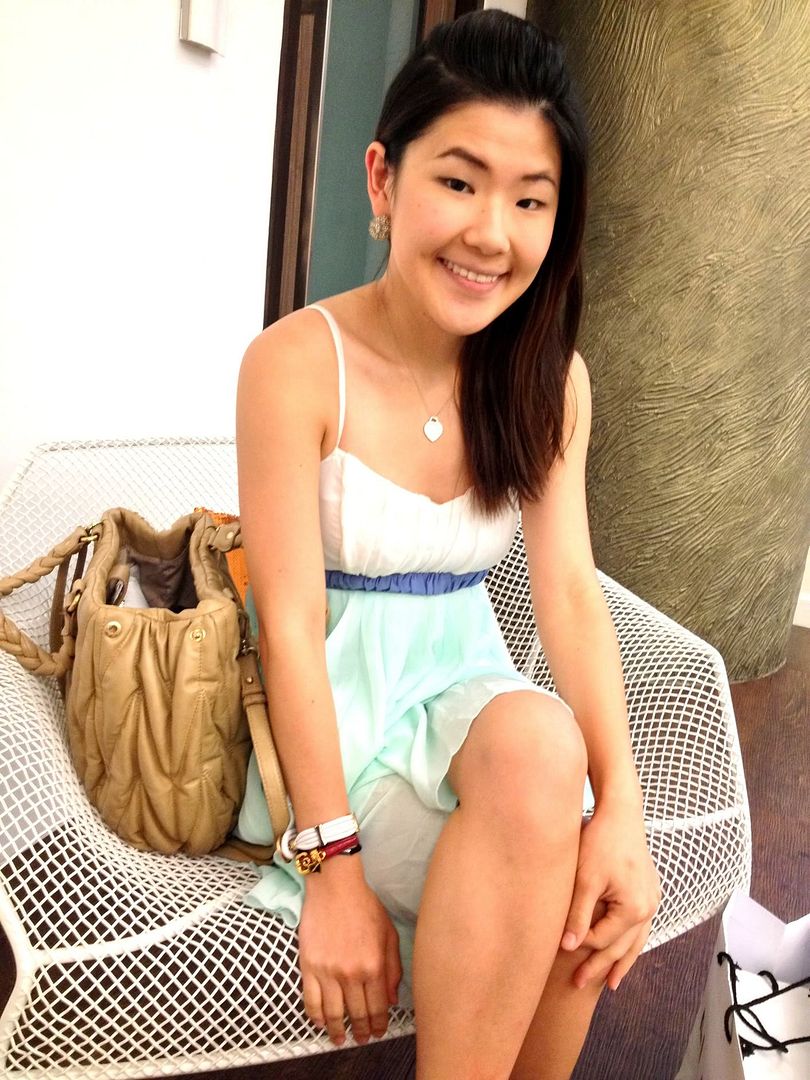 Beautiful lanterns above our heads to end the day.