October has not been kind to me at all and I can't wait for it to end really soon.. we will all survive!
Fleaing can be really tiring standing for hours but it's really satisfying when you see all your clothes cleared at the end of the day. It taught me to buy less on impulse as well since I sell them for $2-4 each. Most all them are items that I do not wear ever since I started working or clothes that are not my style but I don't know why I got it in the first place. Most of them are things I hoard while praying that I can don for certain occasions but the day simply did not happen le sigh.
One last flea in November again! :)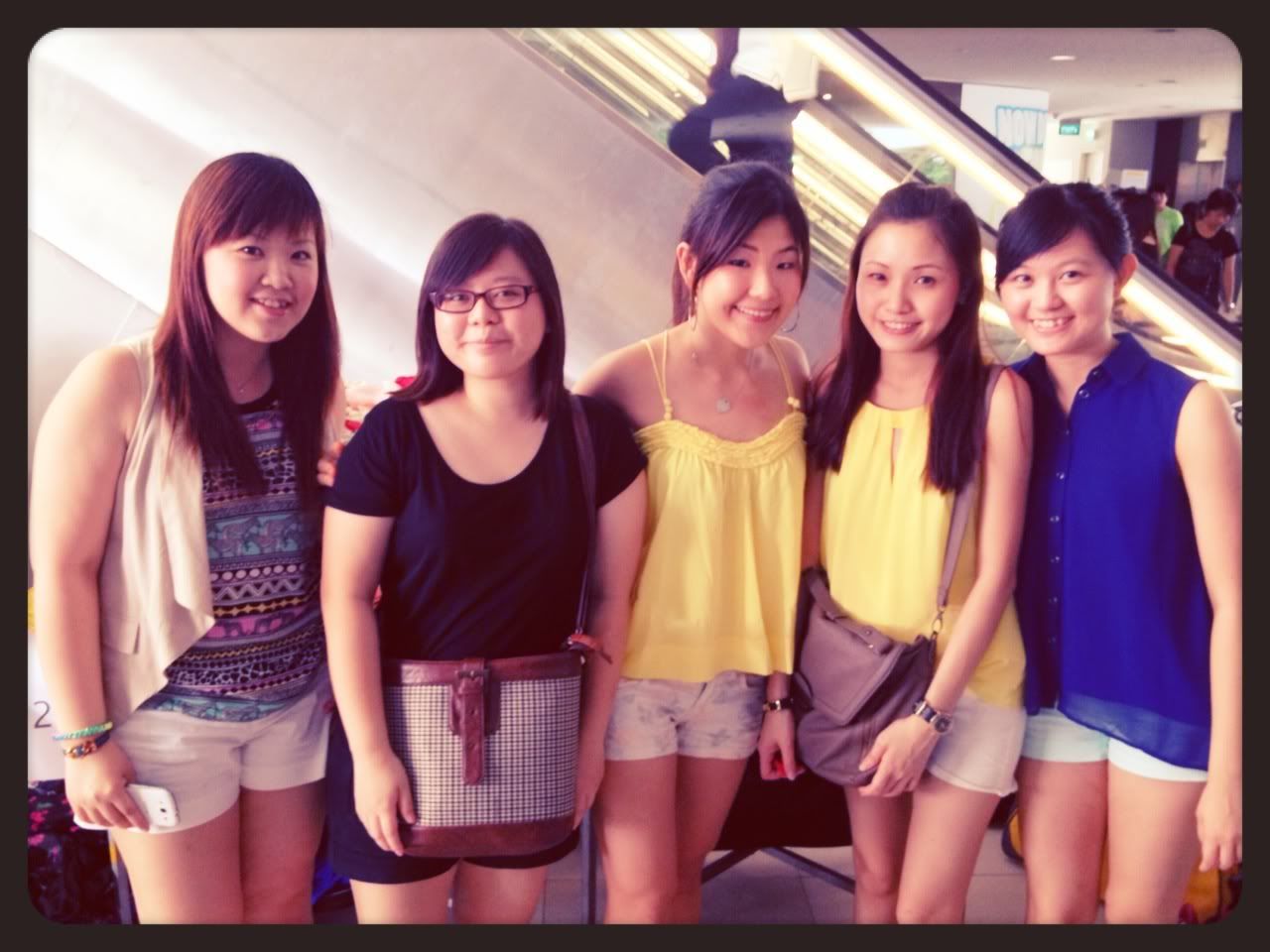 We didn't coordinate our outfits but we turned up in same shade of yellow and white shorts.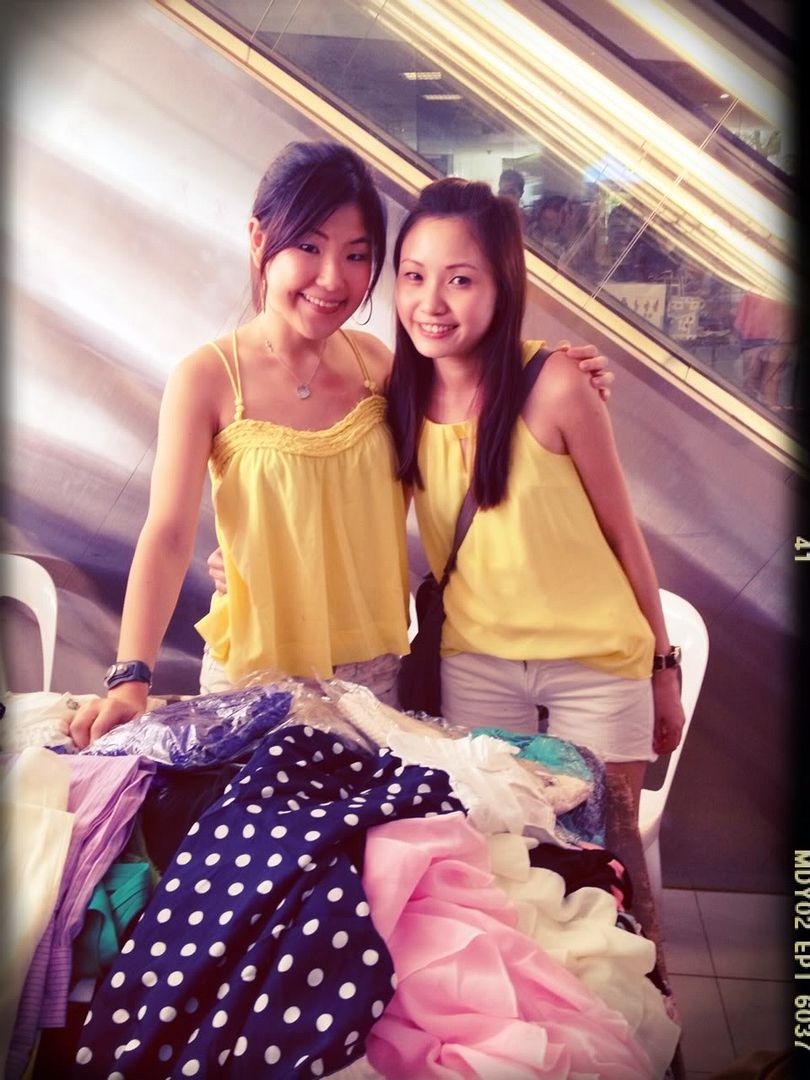 With the pretty R girls who came down! :D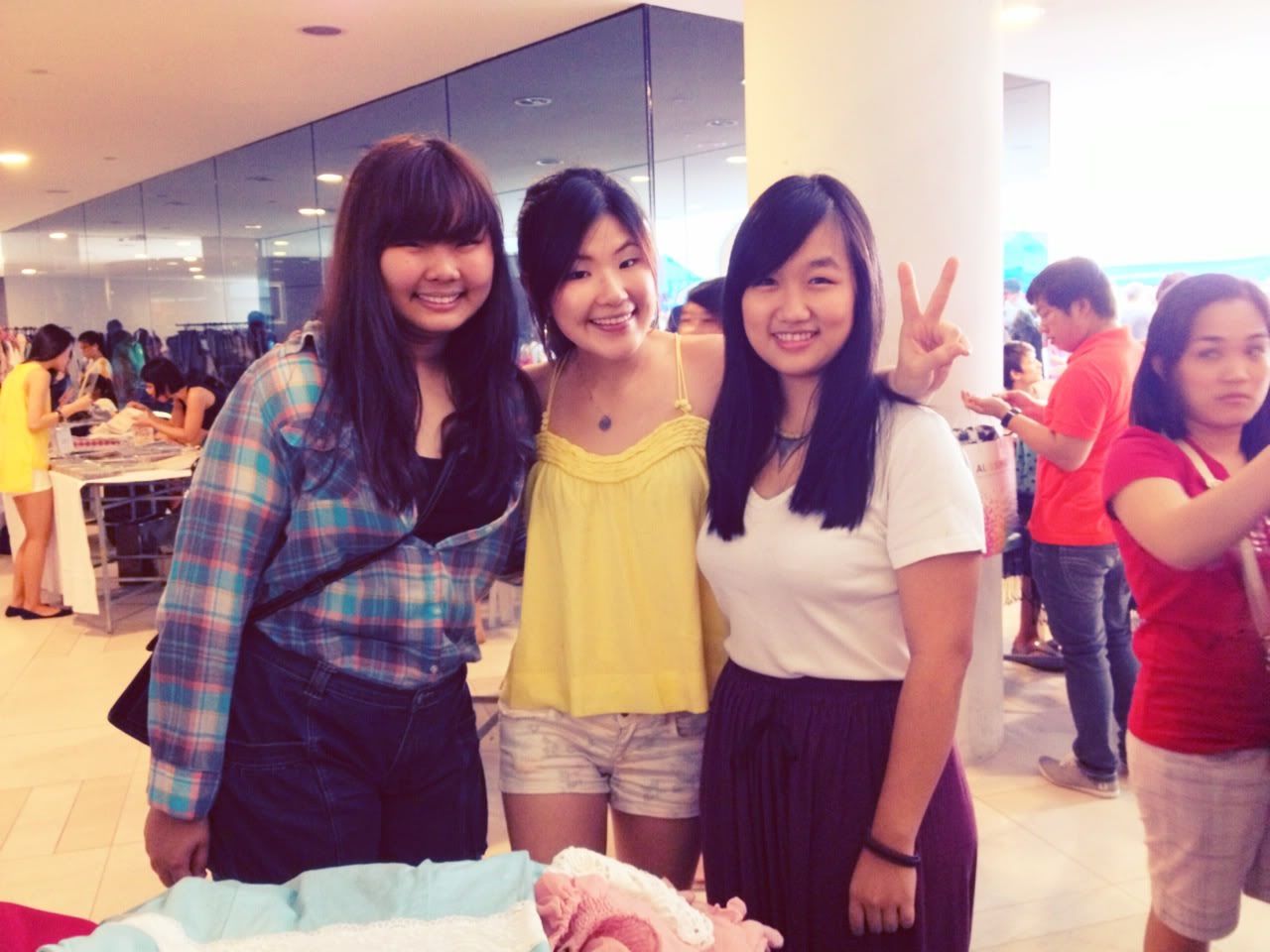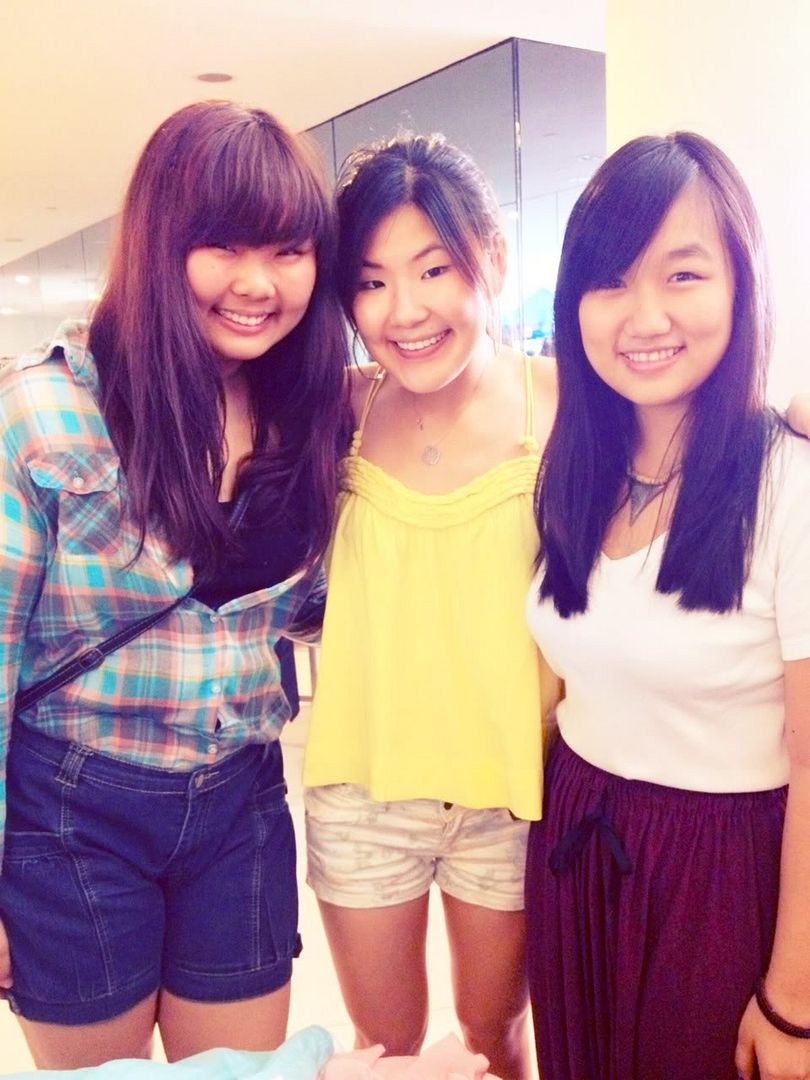 Packing up!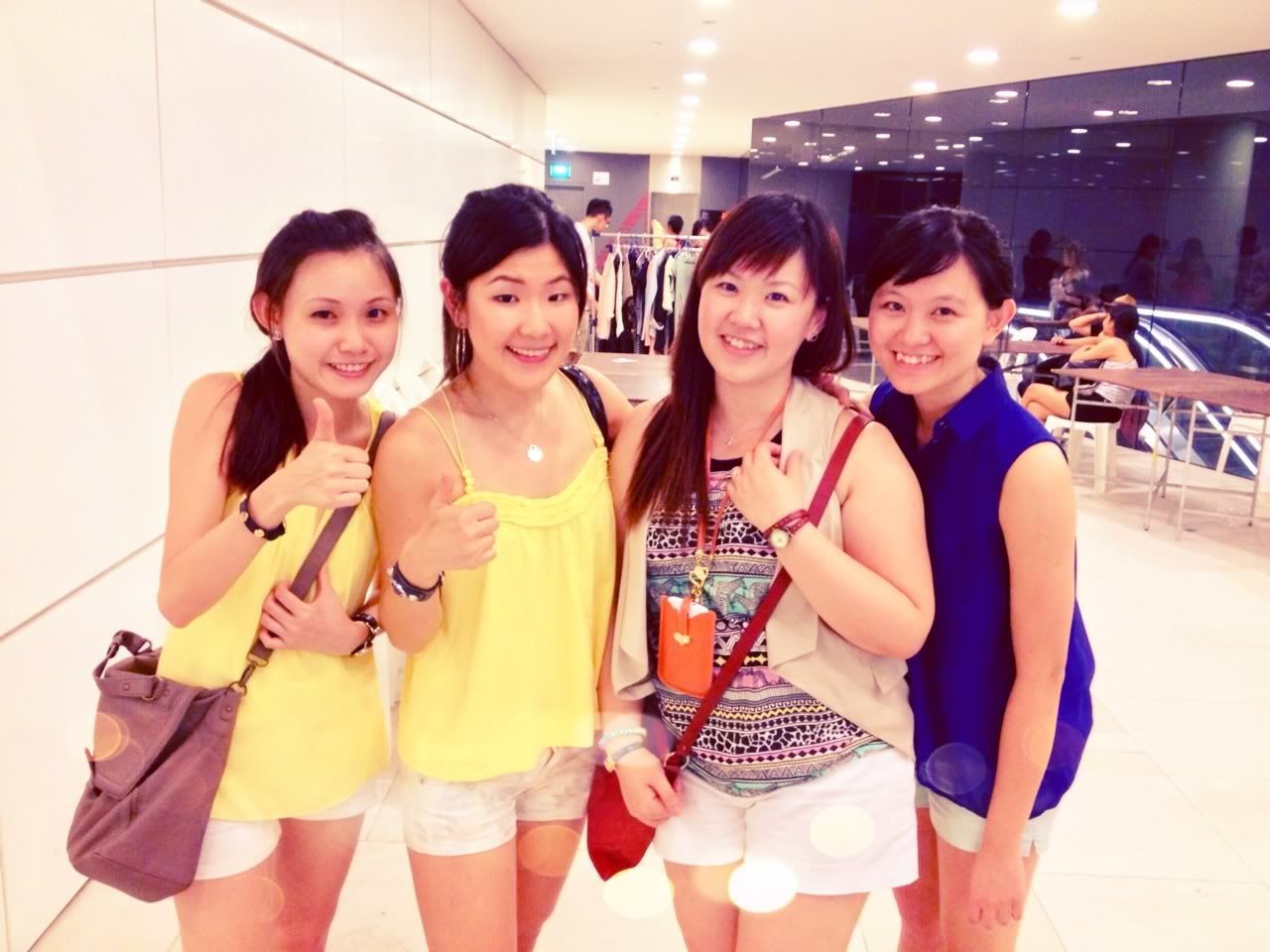 Kudos to all our supportive partners! :)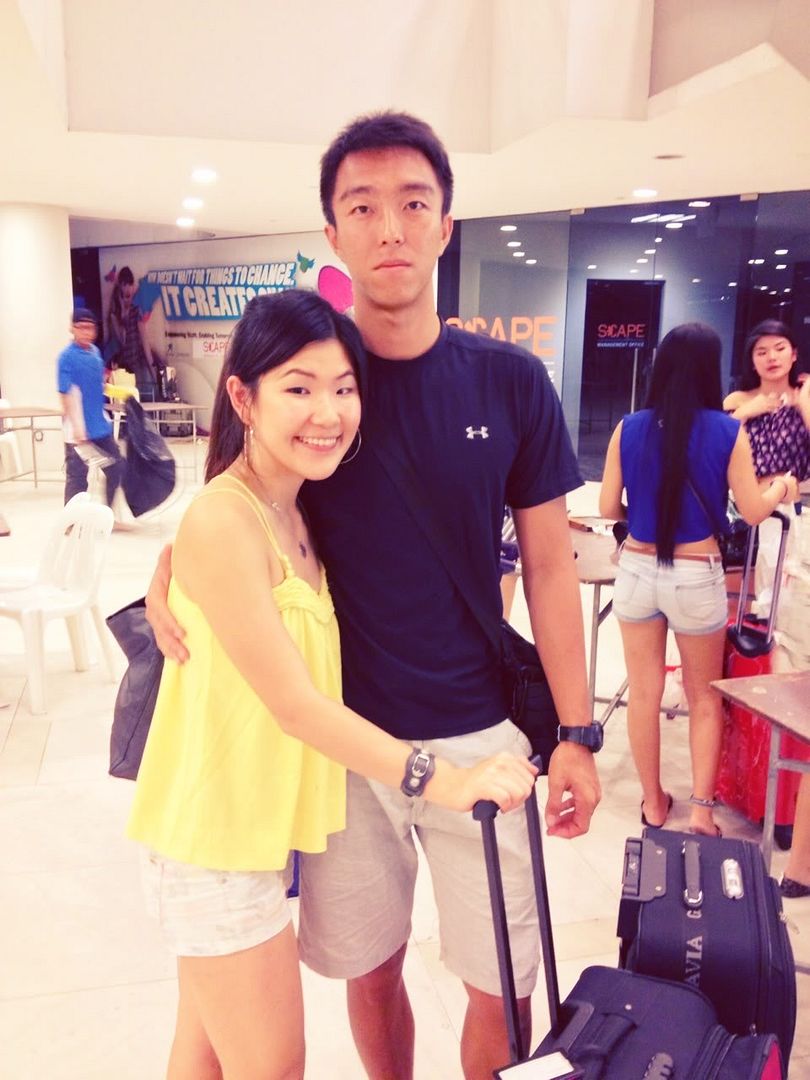 Second flea with dear Mel!
My #OFTD for the day. Top & Shorts both from ASOS! TC said it looks like pinoy outfit but I still like it lolol.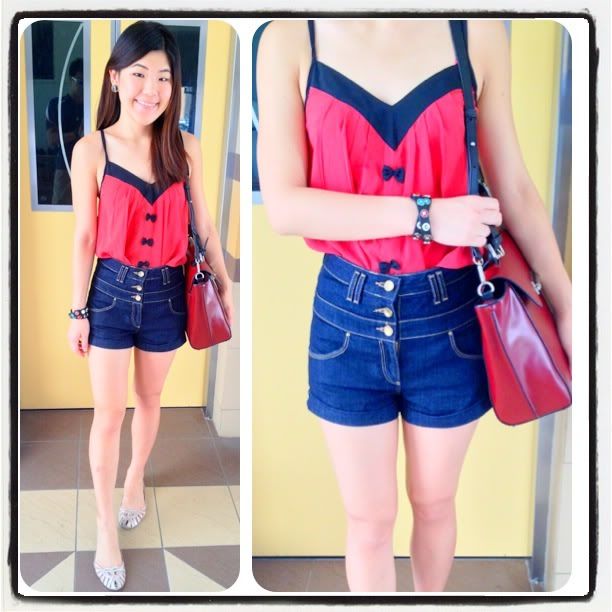 ASOS top & shorts / Zara Bag / Pazzion Flats/ Marc Jacob bracelet
We did one flea 2 years ago and here's our pictures back then. I was still in braces!
Do we look much older??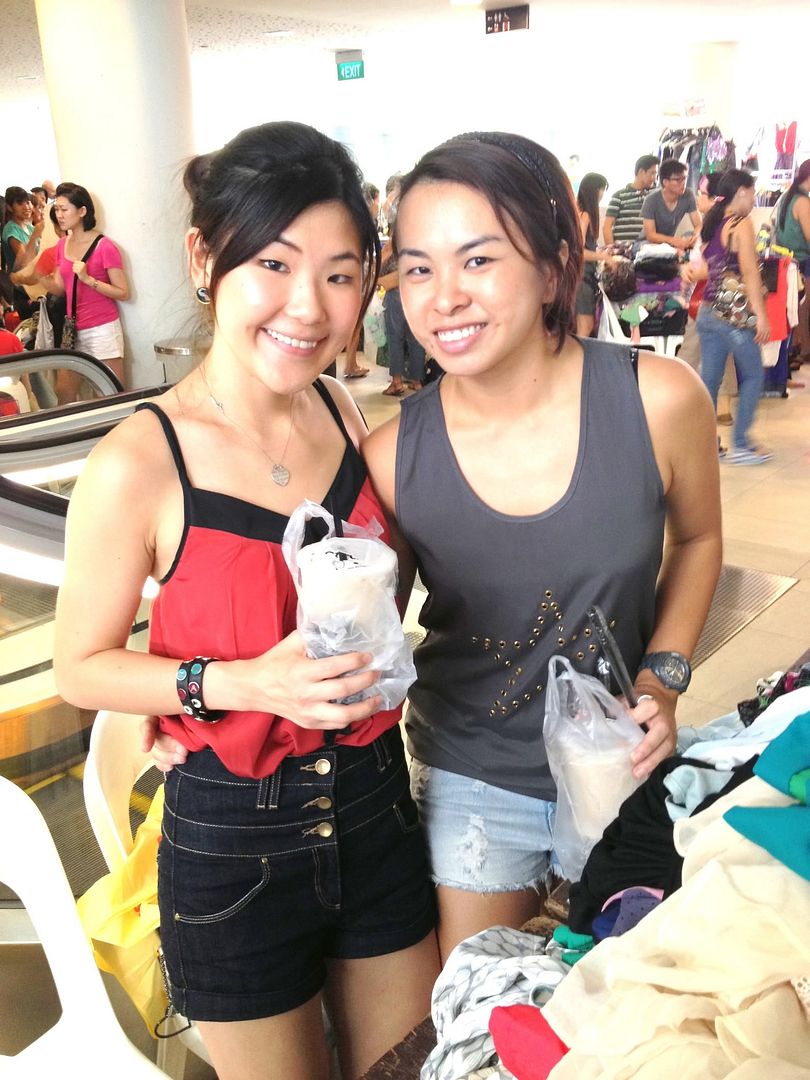 Dearest Mel with our combined mountain hahaha.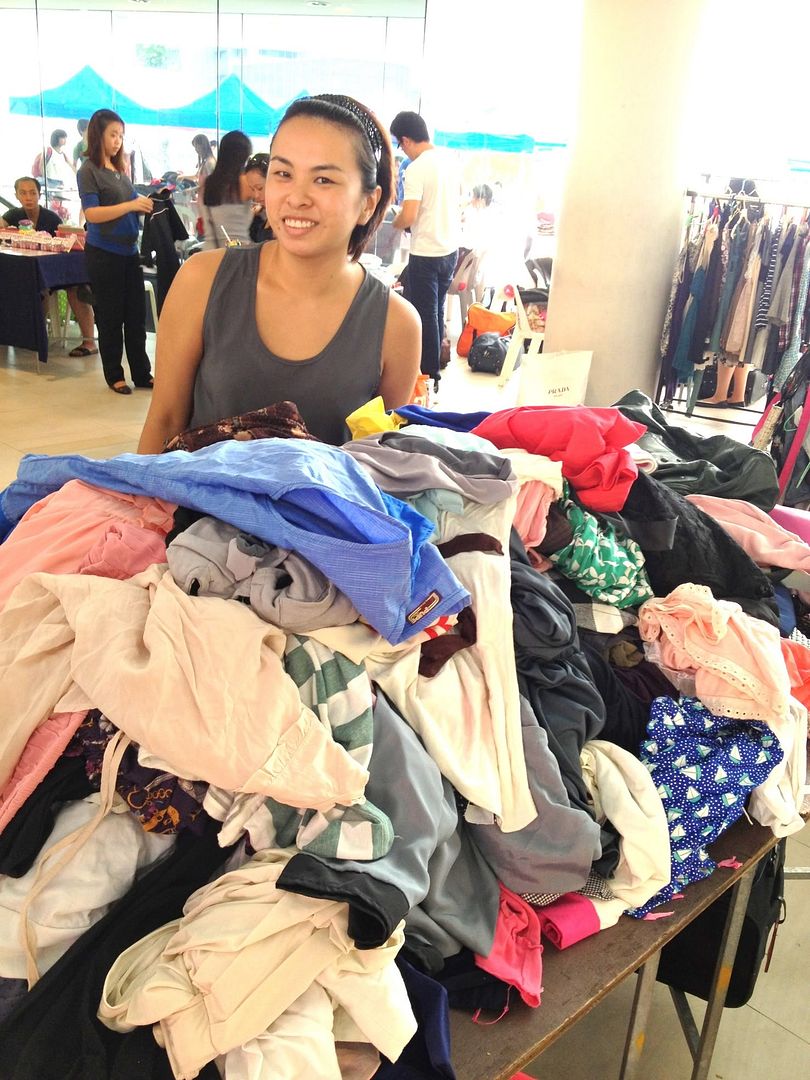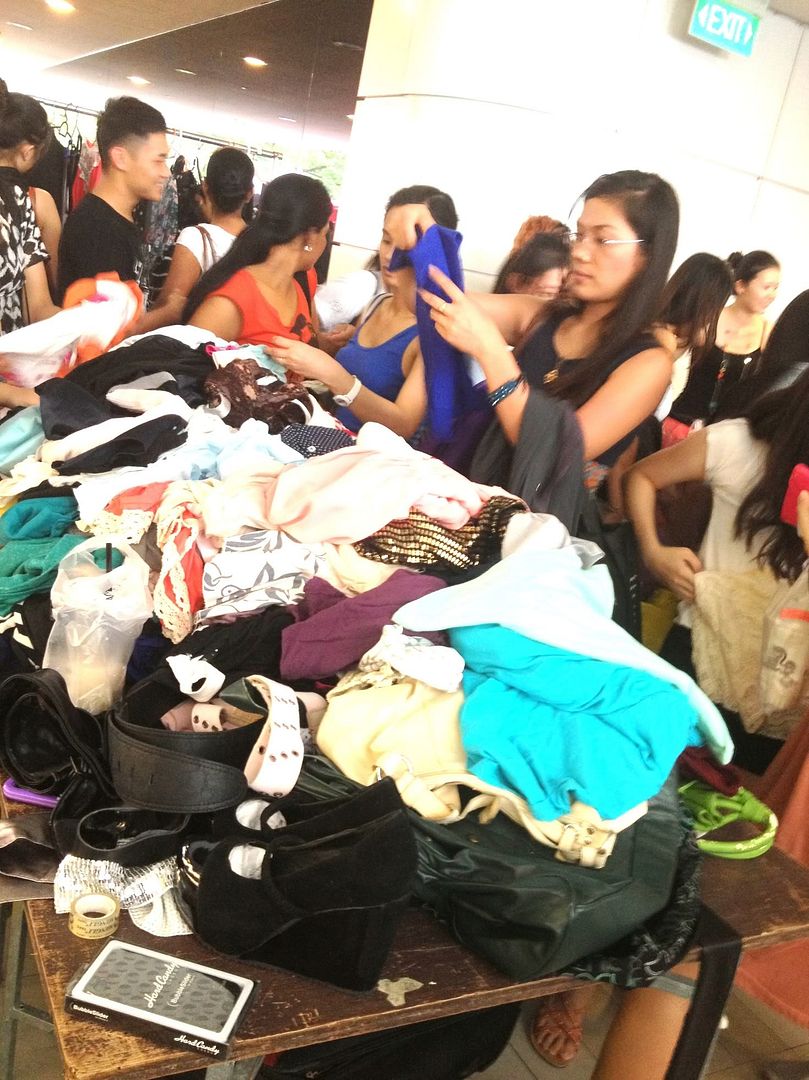 Jo & SL, why so kawaii? :D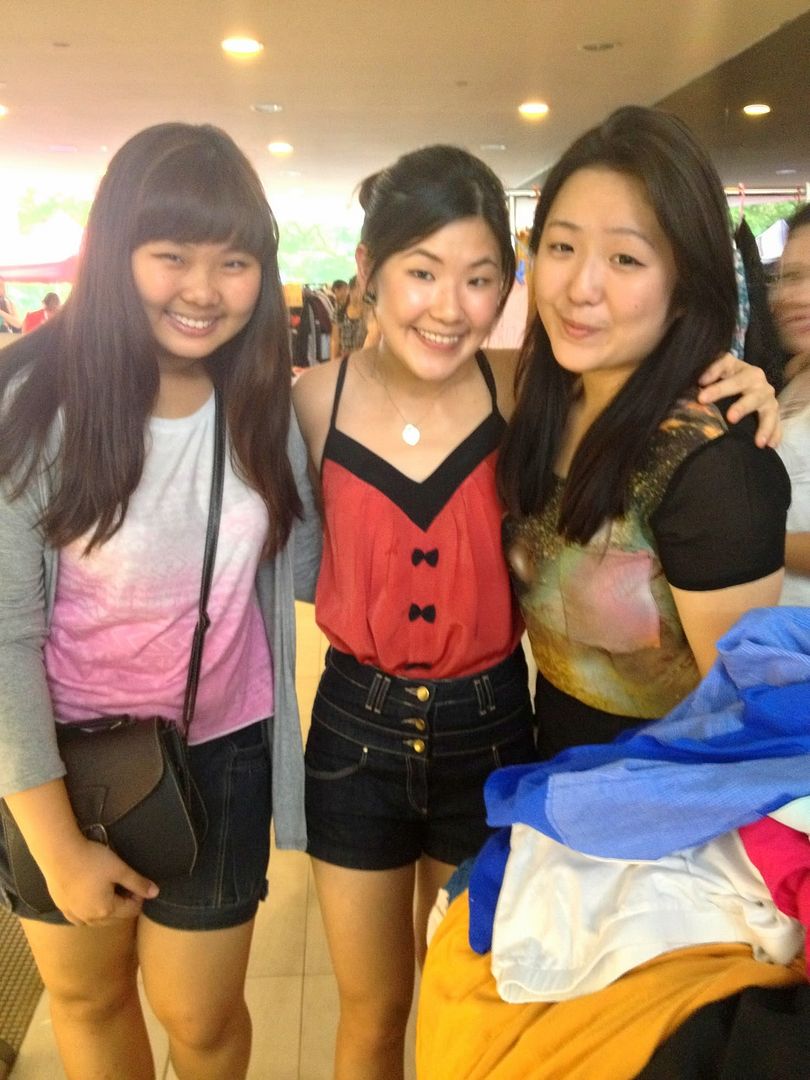 Home sweet home with empty luggages :)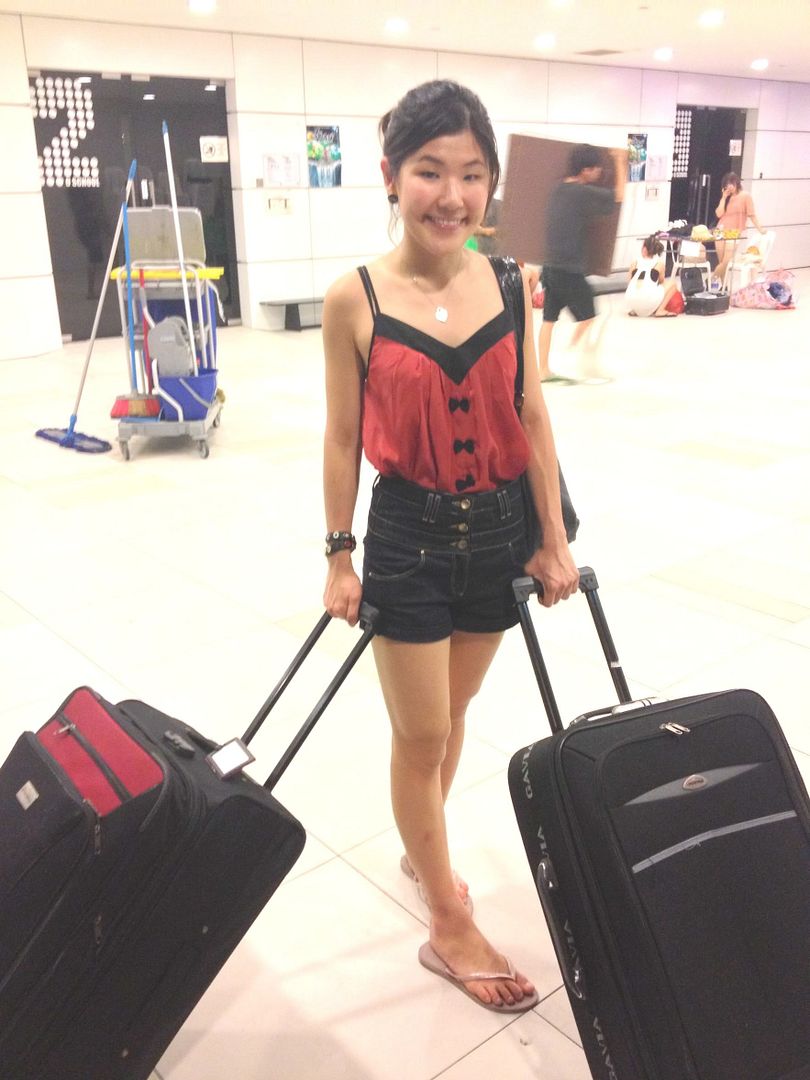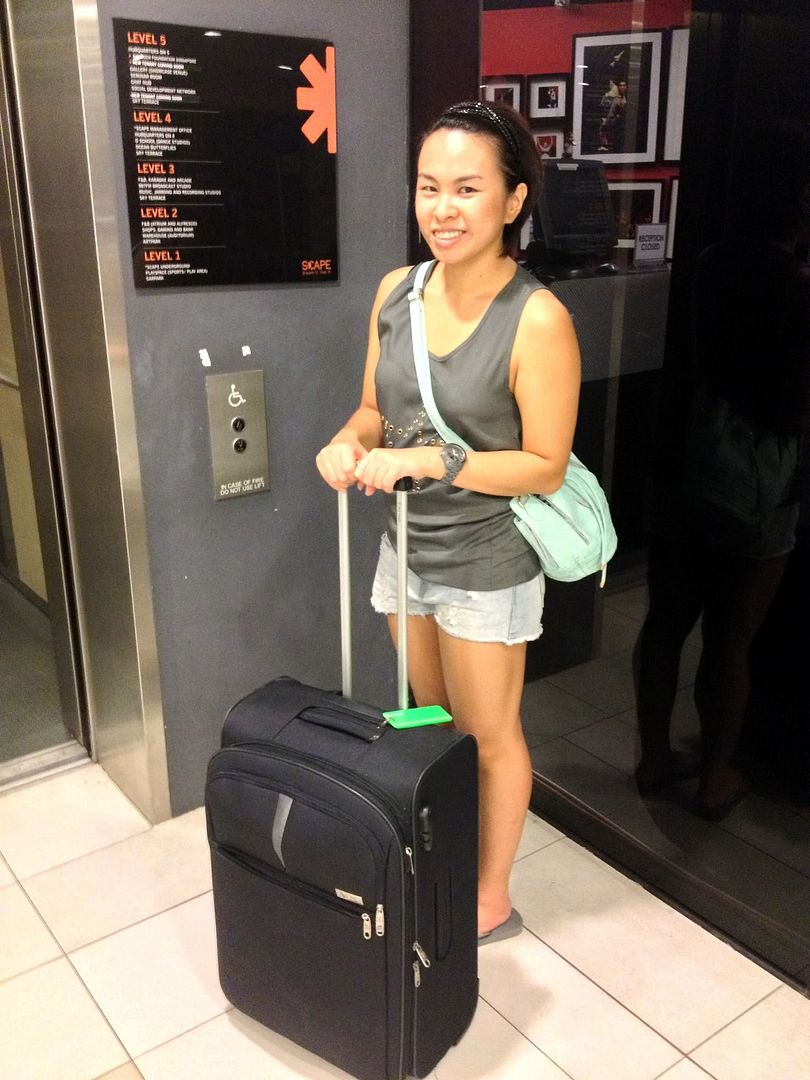 ***

Other outfits!


This SMooch dress is officially making its way to the top 5 fav dresses in my wardrobe. I love how flattering it is and the length is perfect too!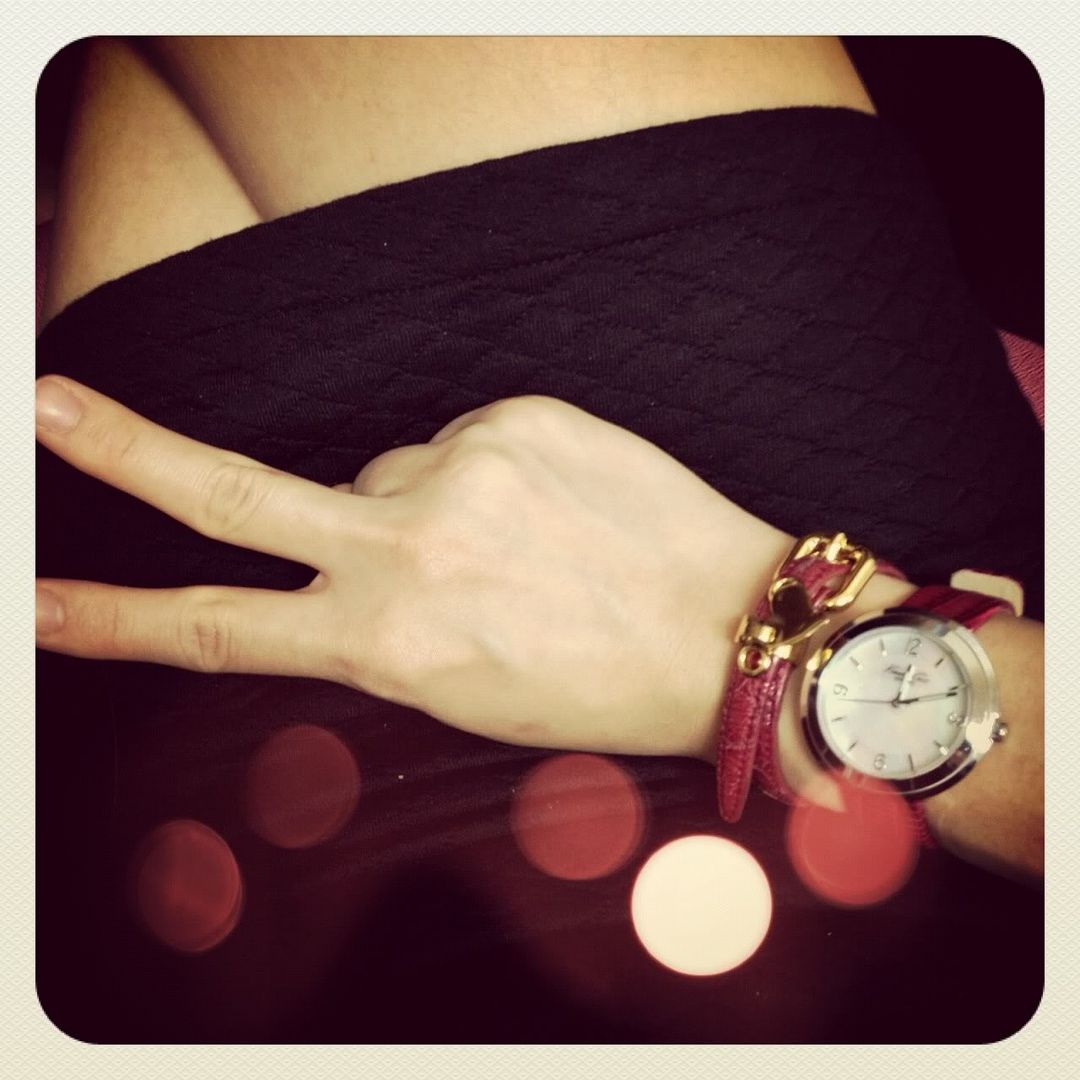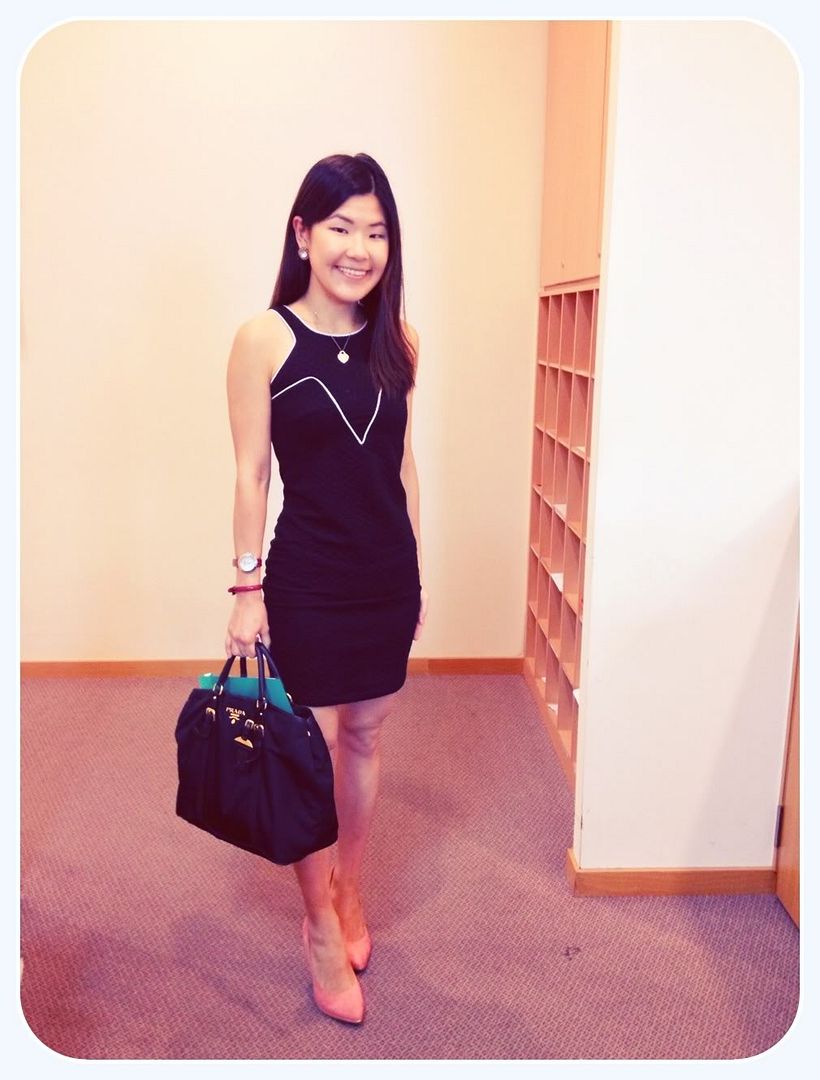 SMooch dress / Newlook heels / Prada Bag / Kenneth Cole Watch
***
One of my fav shirts in my wardrobes from Victoria Secrets, love it for its versatility and twisted details in front.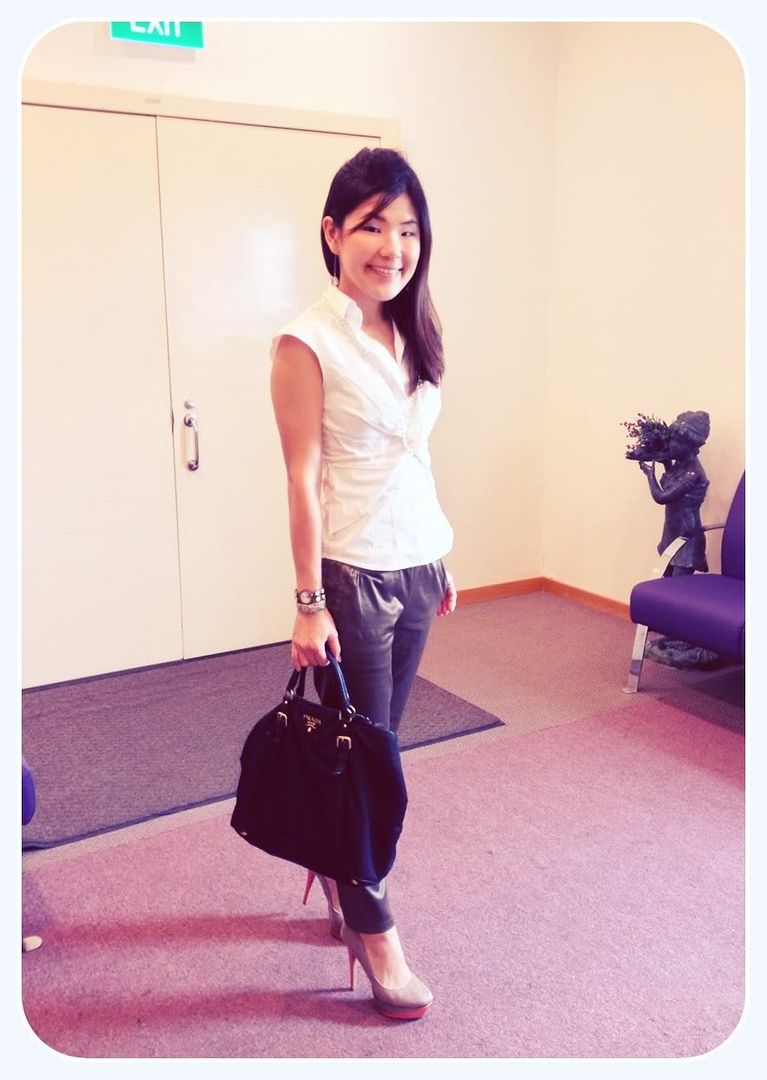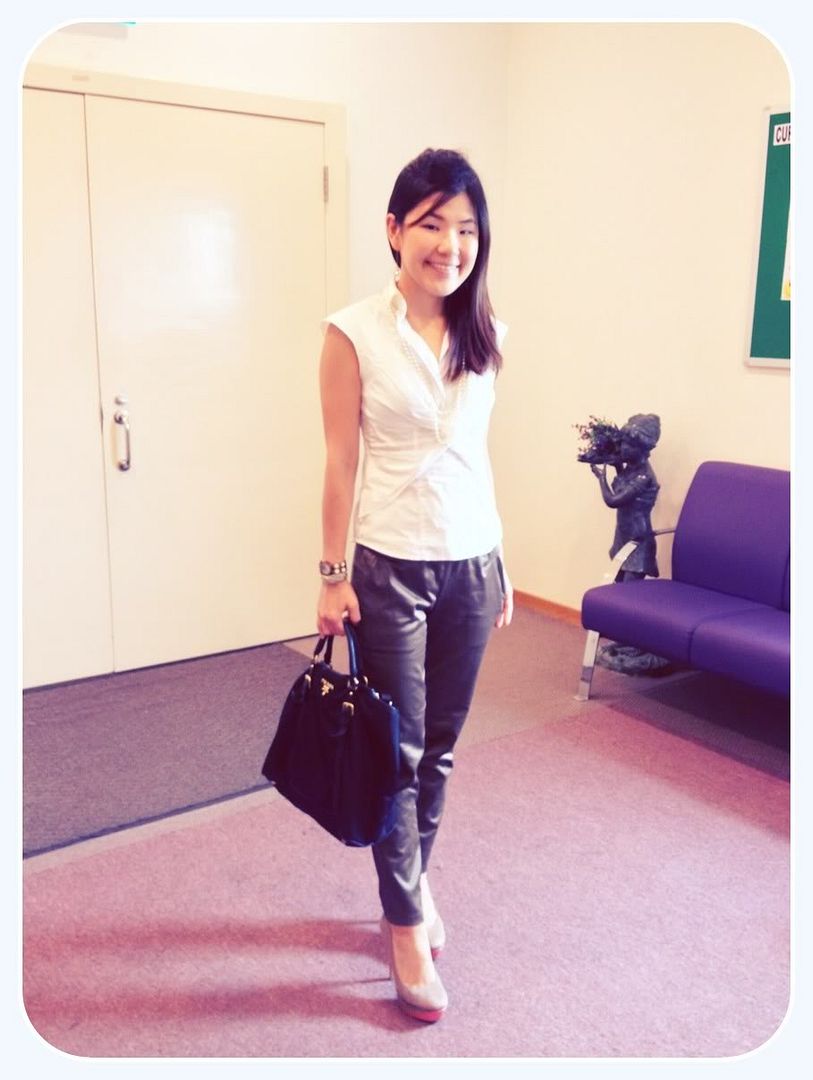 F21 Pearl Necklace / VS shirt / HVV Pants / Newlook Heels / Prada Bag / Monfae Watch
***
Wore this LB skirt on a casual friday and I love the lilac colour alot though it is slightly loose for me :(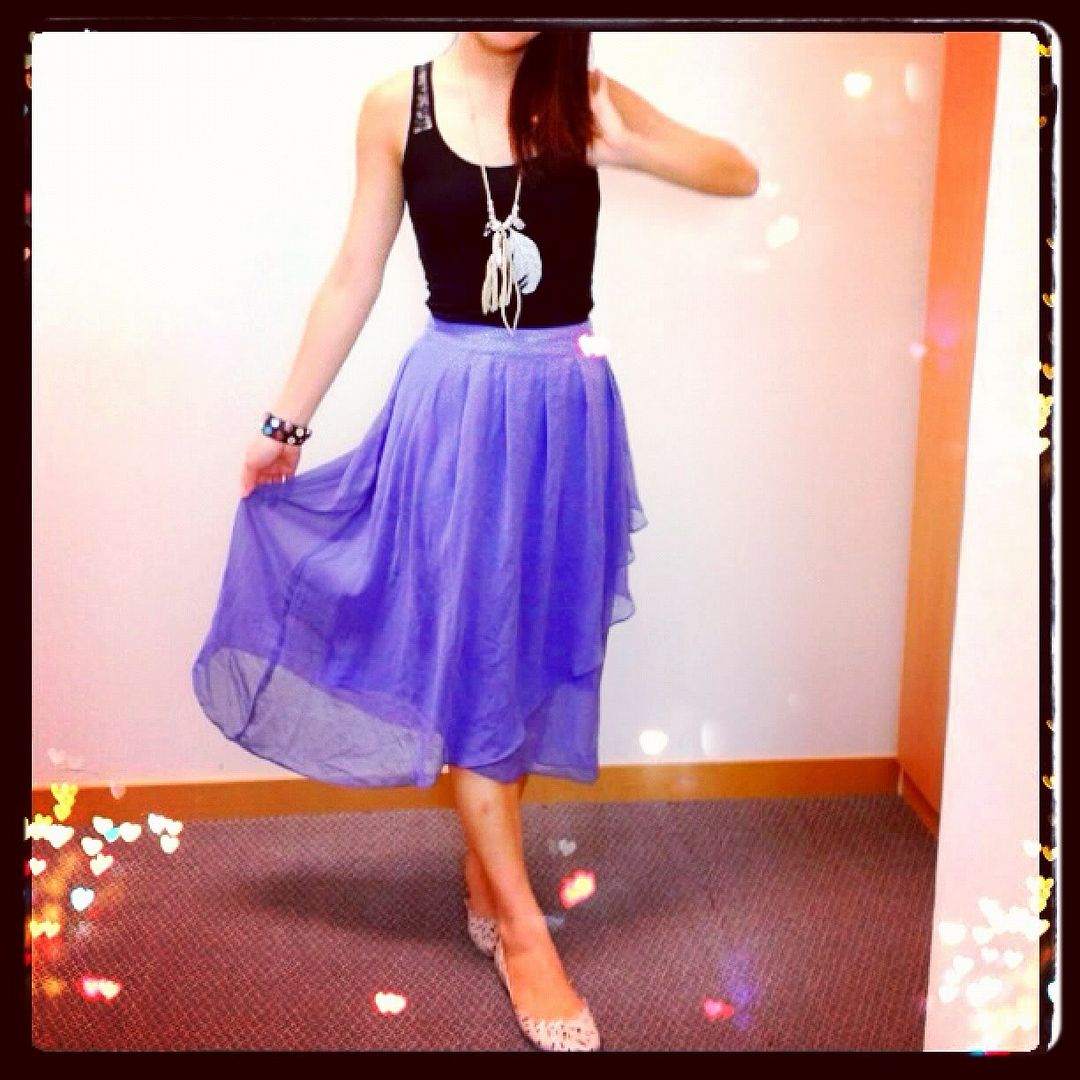 Met the girls and here's our candy from Aldo to celebrate their 40th anniversary. Love Aldo for their damn chio shoes but not a fan of their price hahaha. I will still stick to my favourite Newlook & Gojane!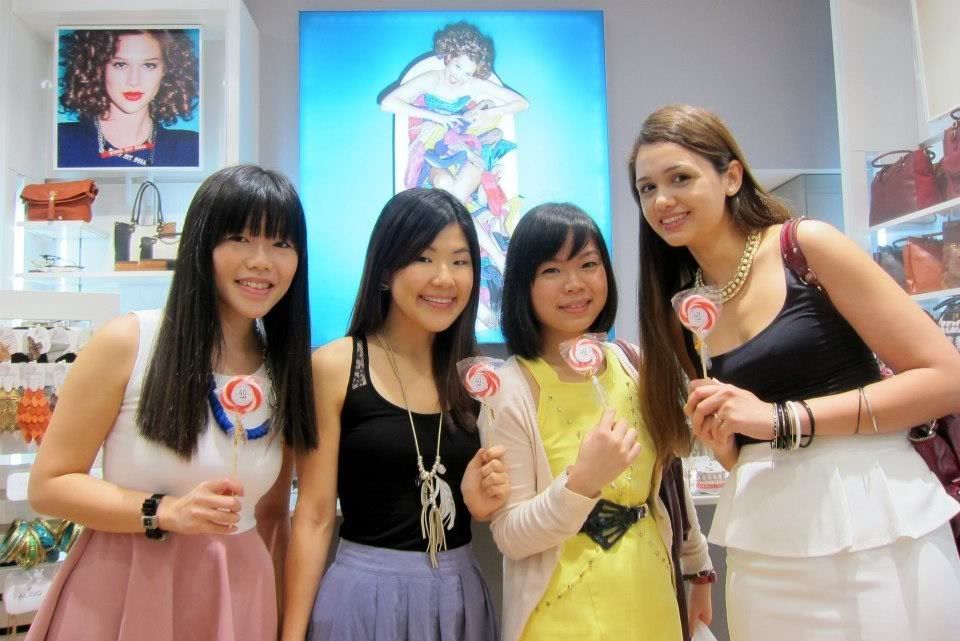 Yummy laksa & tomyum steamboat with beer to complete Friday night :)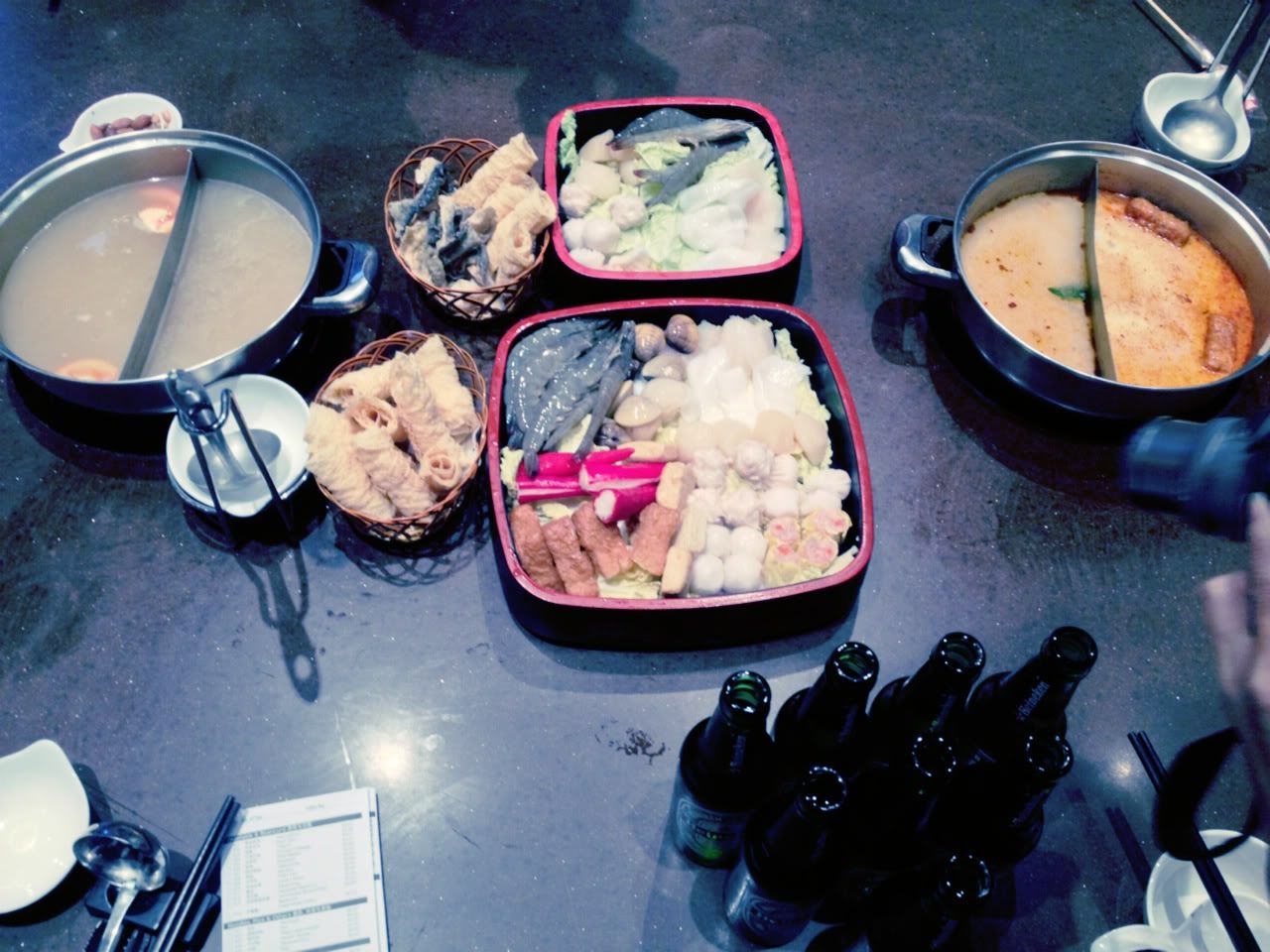 Spot the long hands fishing for food!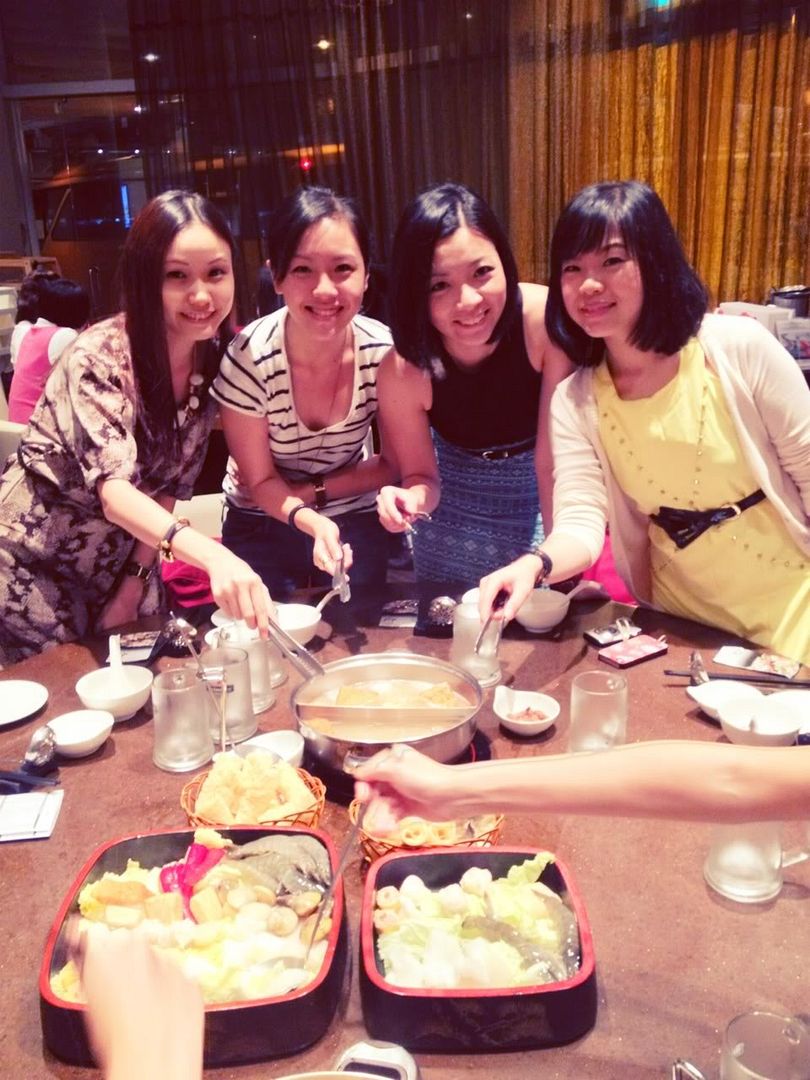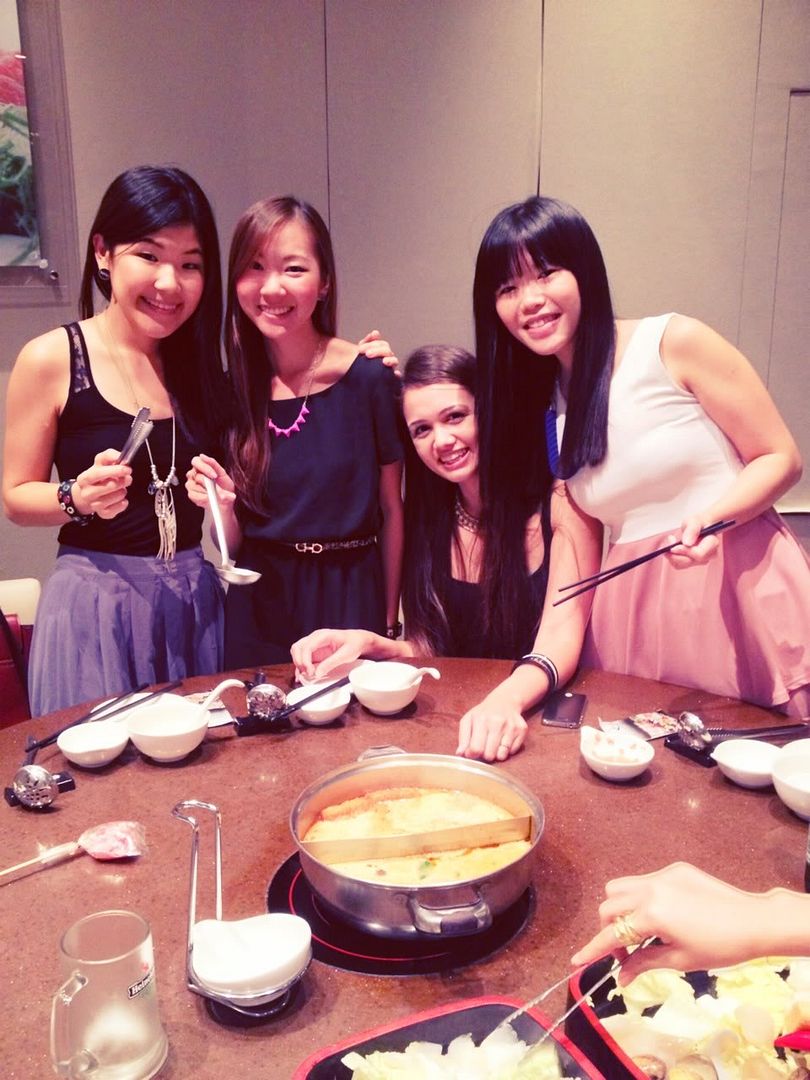 Aftermath!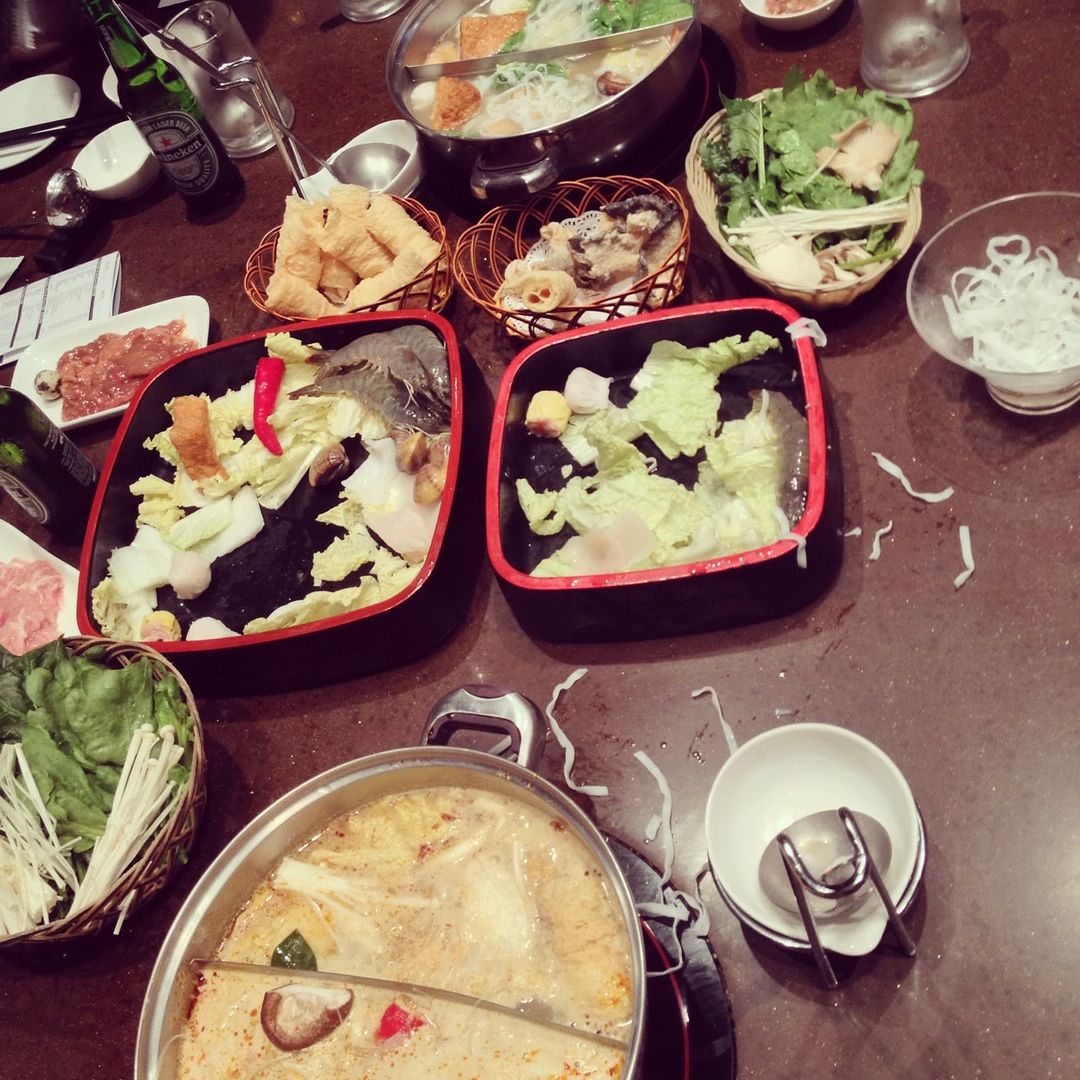 MH bought us the lovely cupcakes from 12 cupcakes, super sweet!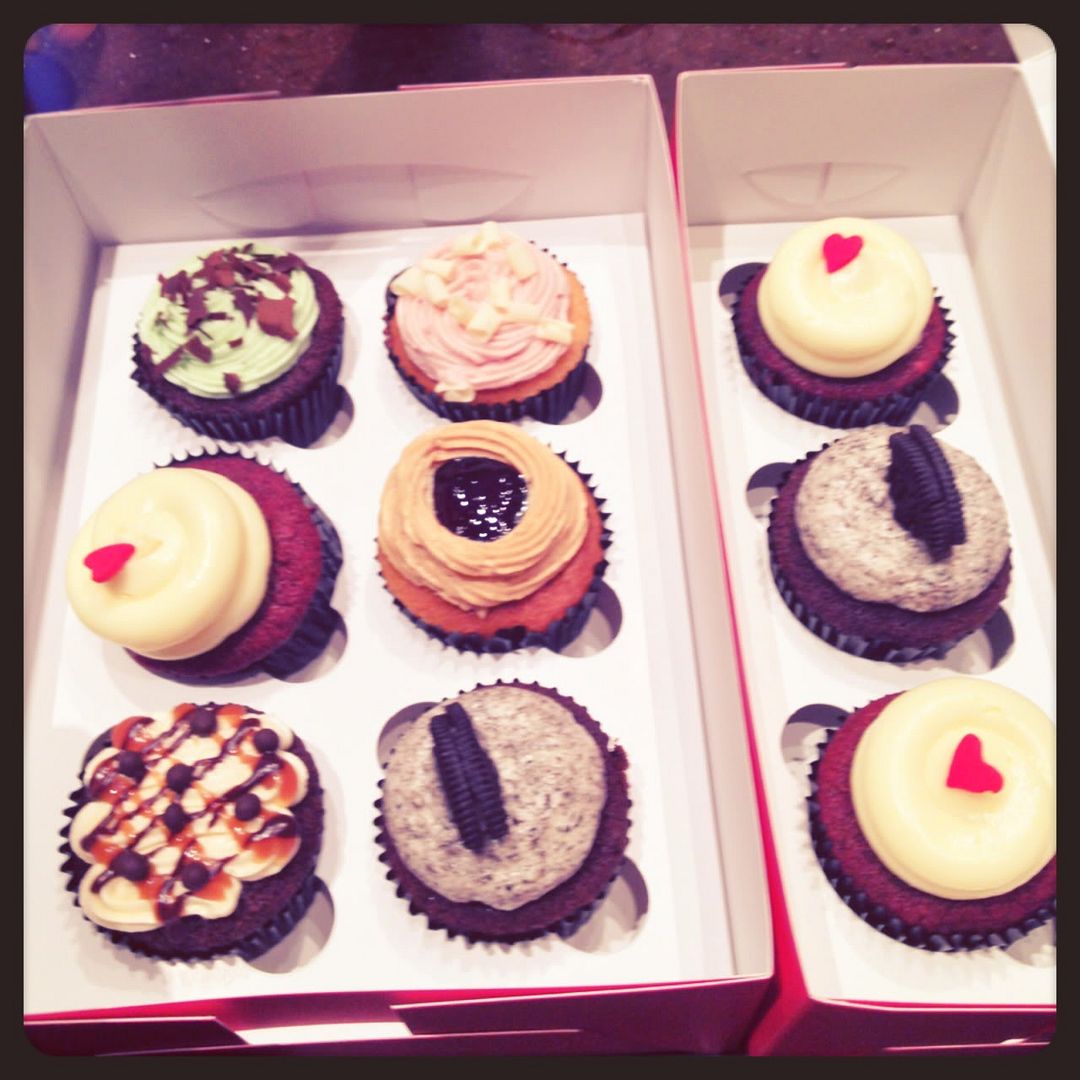 Group pic taken by Val's BF i think. Fel went off early :(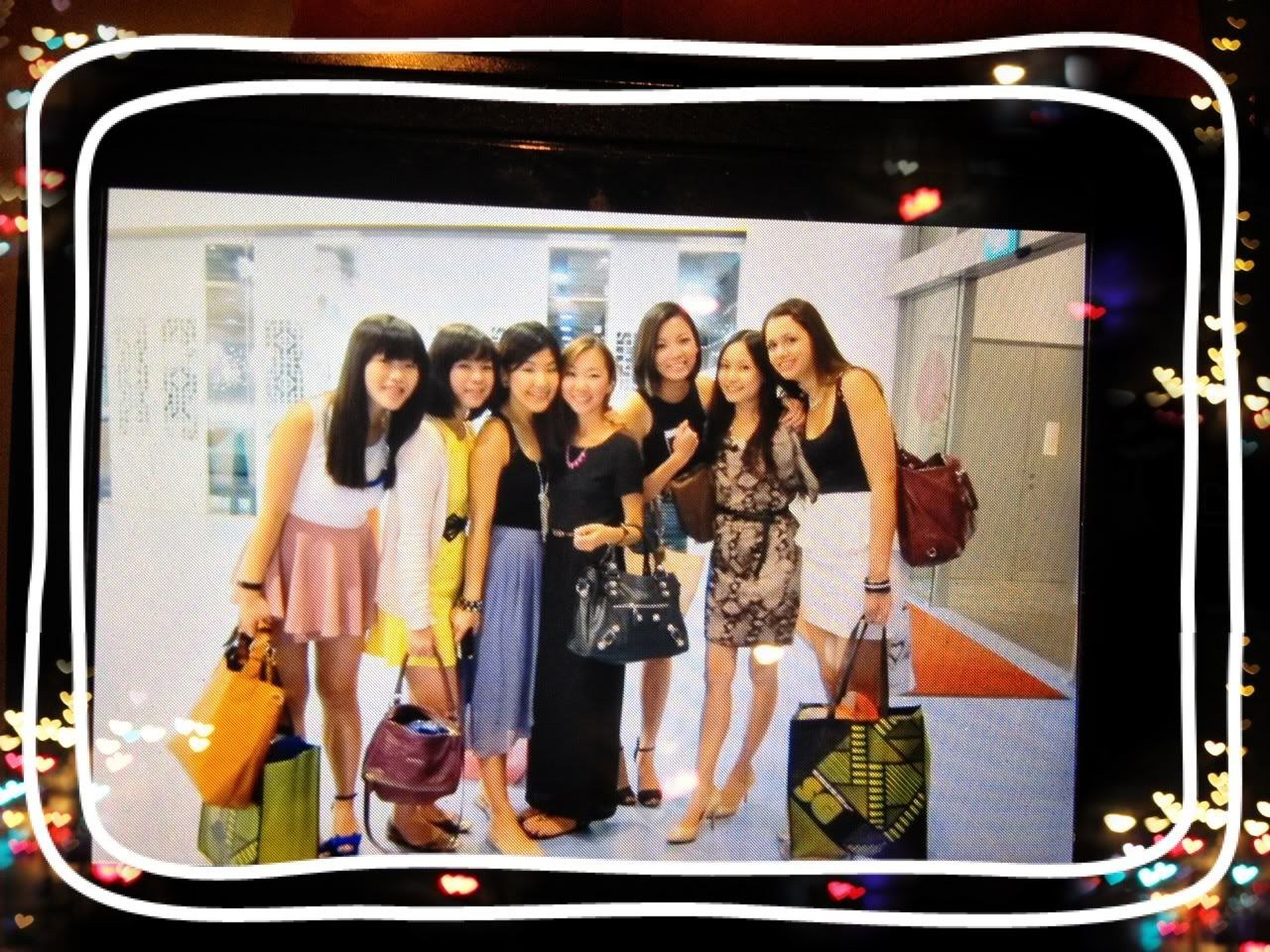 With pretty MH in her chio SMooch studded dress. Can't wait for our #HKSCM2013 adventure!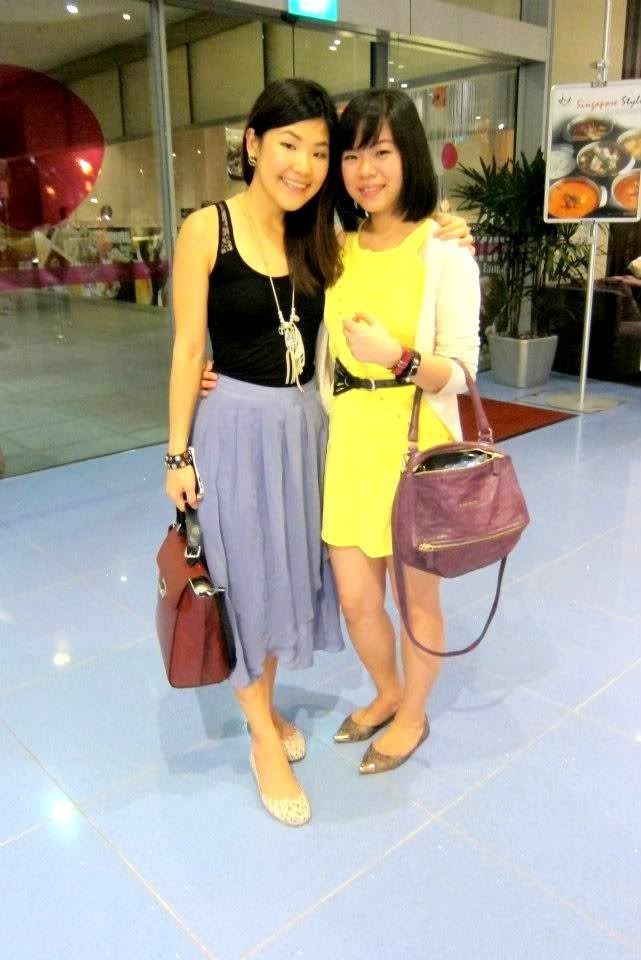 ***
My going out tee on weekends, cute or not??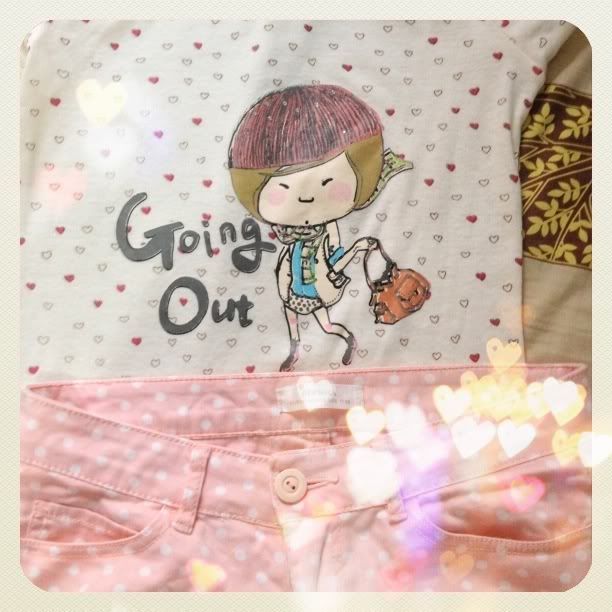 Received this brand new cap-toe studded flats from TCL, mad chio but it's too small for my broad feet :(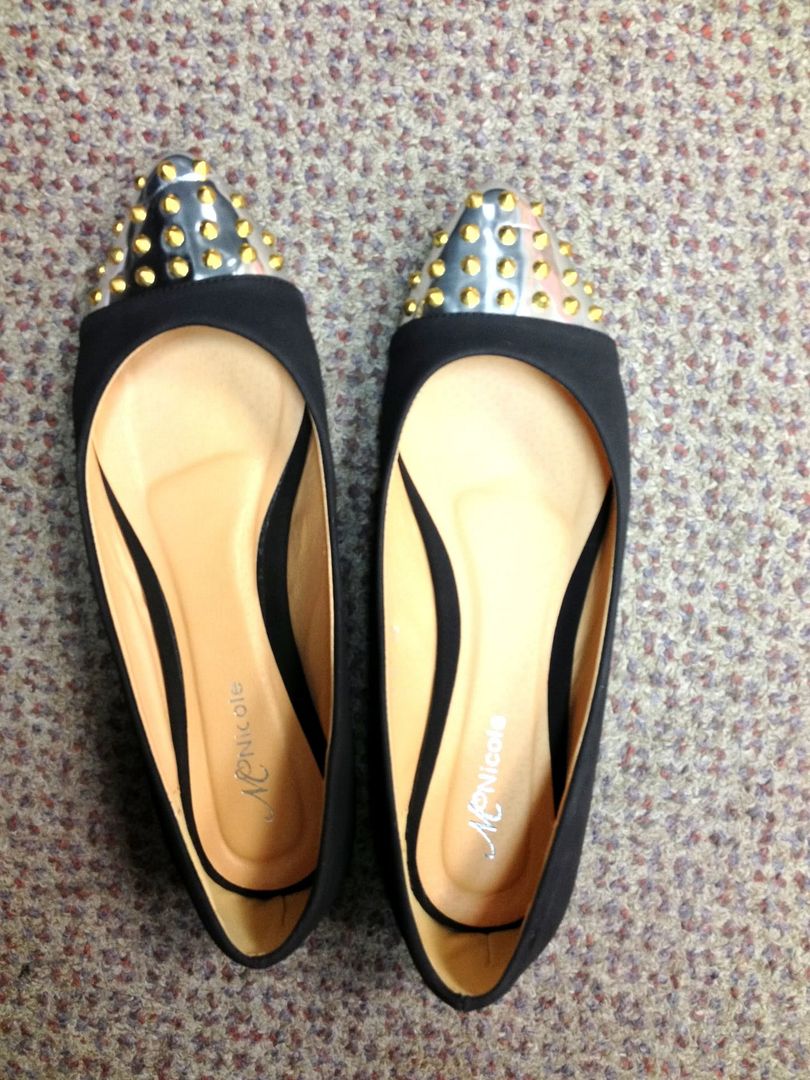 Brand new studded flats
Size 39, Fits C&K 38/39 best
$27 meet-up
rainbowbangles@gmail.com