Take that leap of faith into the unknown...
It's been ages since I sat at my favourite piano section in my house and played a tune. Used to be very into piano, going for lessons till Grade 8 then I completely lost interest which I suspected was due to the exams and phobia of failing it. Now, it feels good to sit at the familiar seat, play my favourite tunes according to my mood and let the soothing tune take me through the night..
Also, it has been a while since I read magazines and pour through the pages before bedtime. I used to be a TV and magazine junkie before social media took over my life. Decided not to on the computer or spend hours at my phone (twitter, IG, WA etc) and just snuggle underneath my blanket, blasting music and flip the pages. Something different but it feels really good.. like back to the old times.
Went back to my favourite area for food & chill - Beach Road. Never ever sick of it but it has been a while.
Still, home-cooked dinners are the best.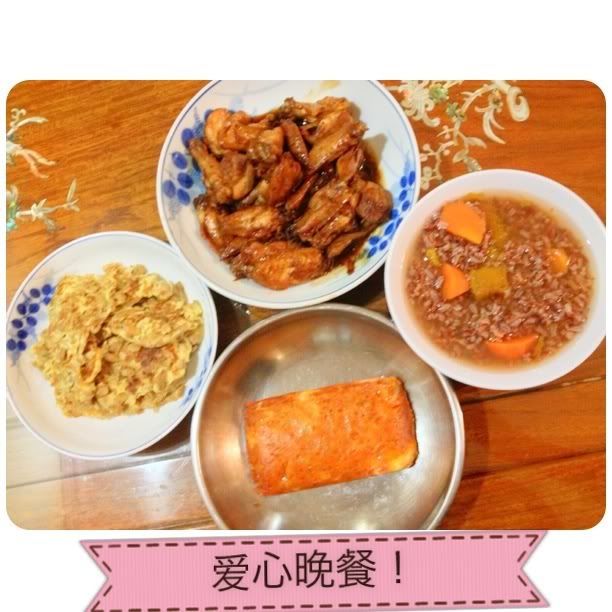 Do something different & deviate from your usual routines at times.
Spontaneity can be fun.
Life is too short to wait for tomorrow.
----
My accessories on a work day with my trusty black dress.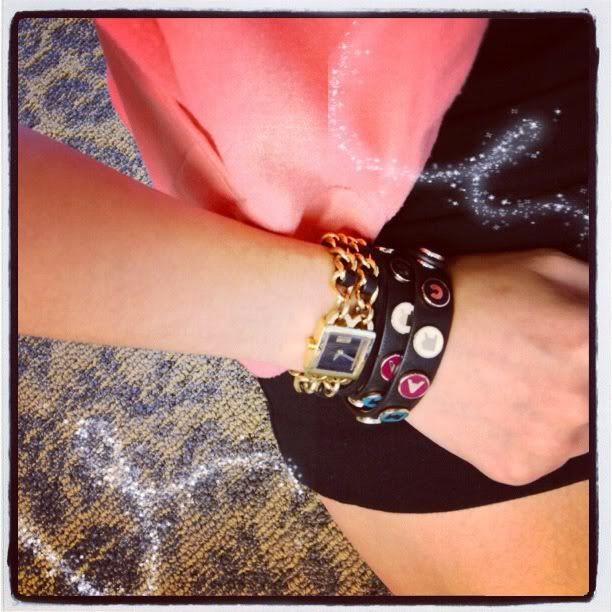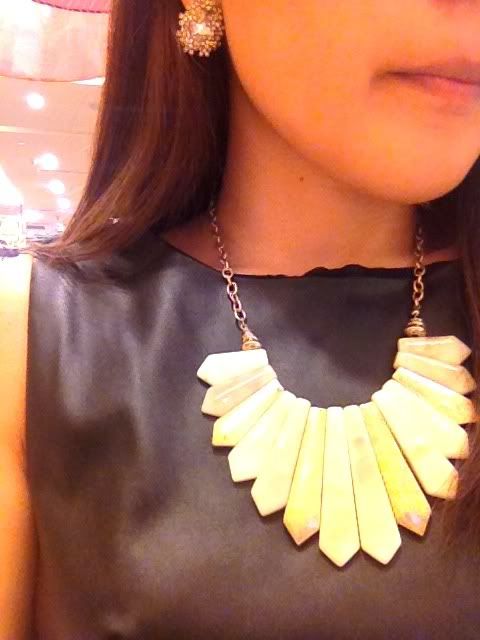 ***
Wore my new Aldo heels out and i'm totally in love with it.
I've FINALLY came to realise that shoe bans never work for me as the more I try, the more I buy..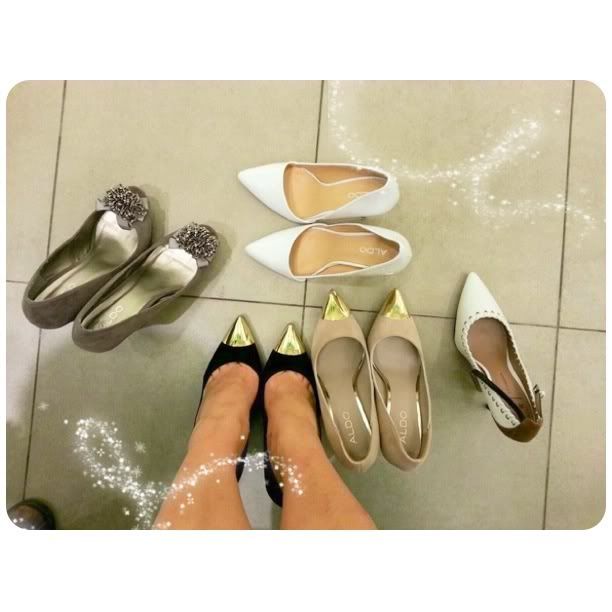 So gorgeous don't you know so? #fetish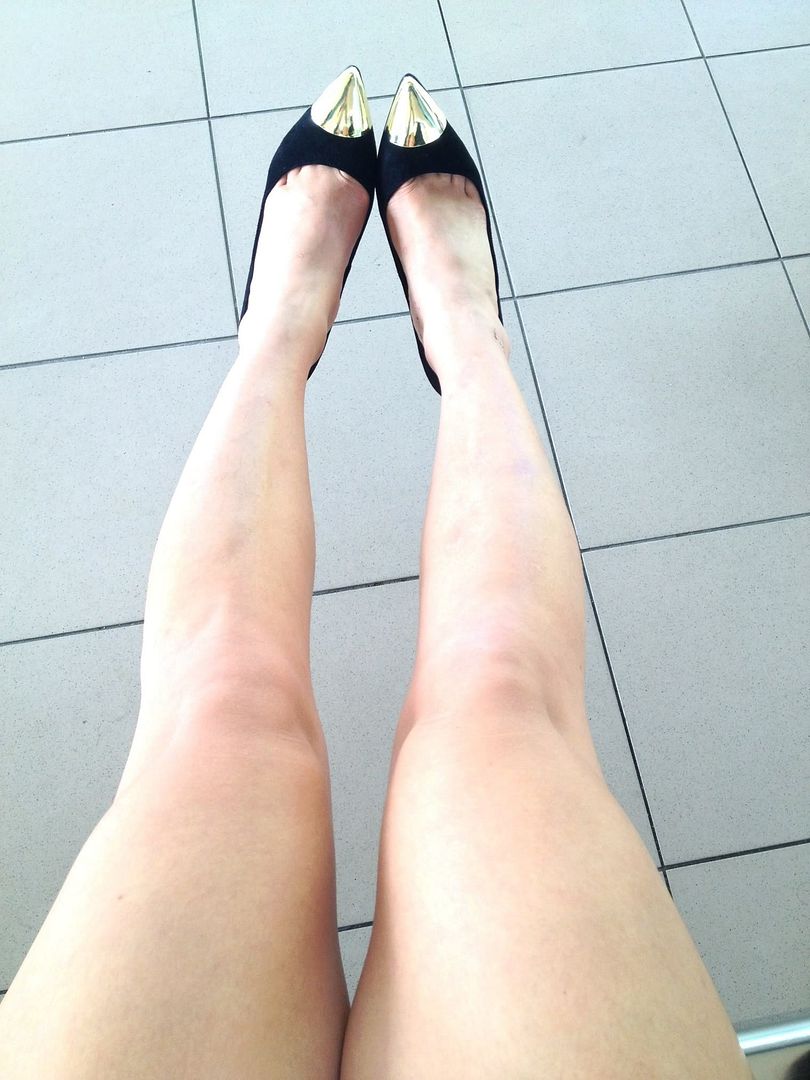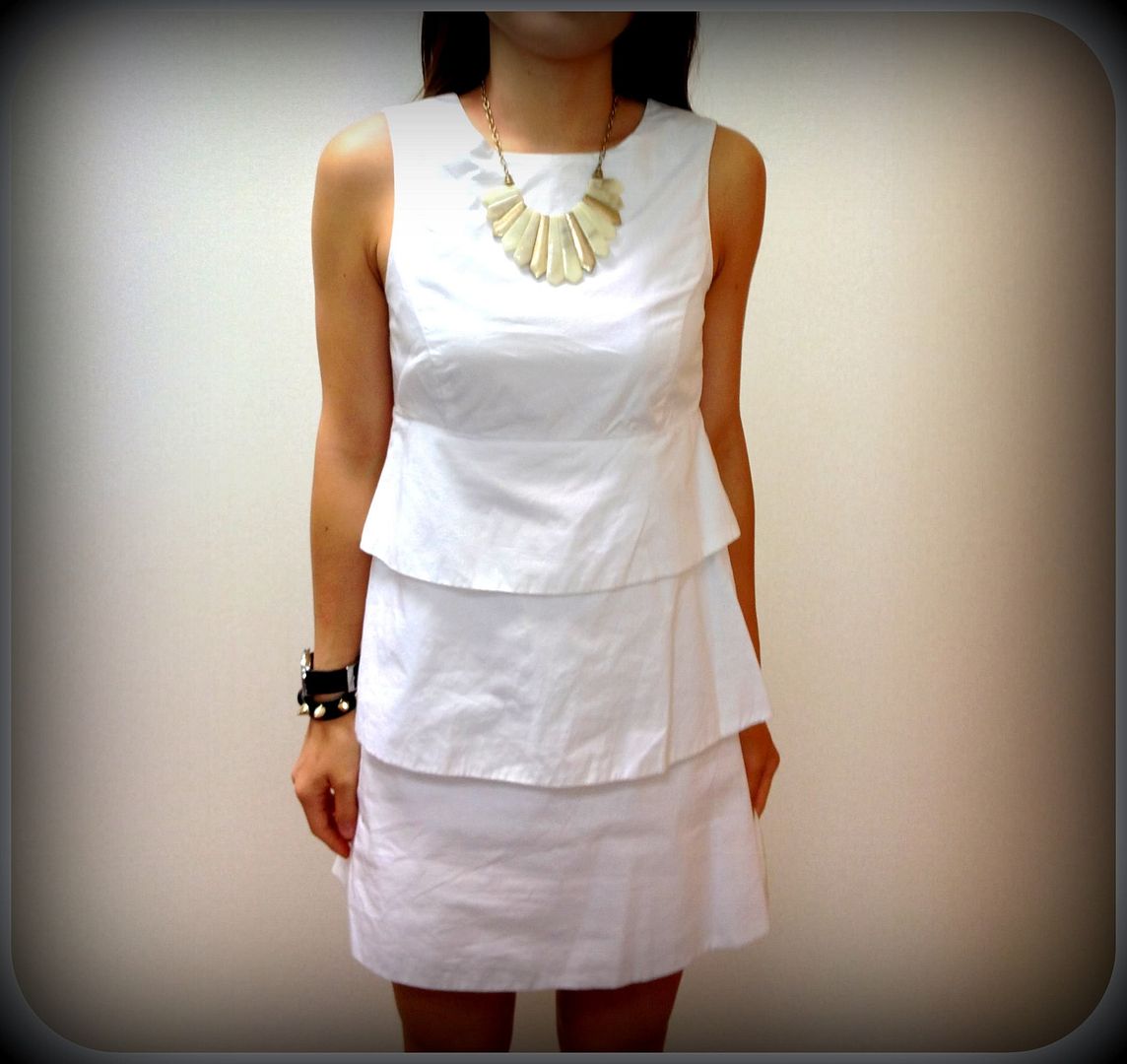 Yes I fell down so there's a stupid bruise on my leg argh.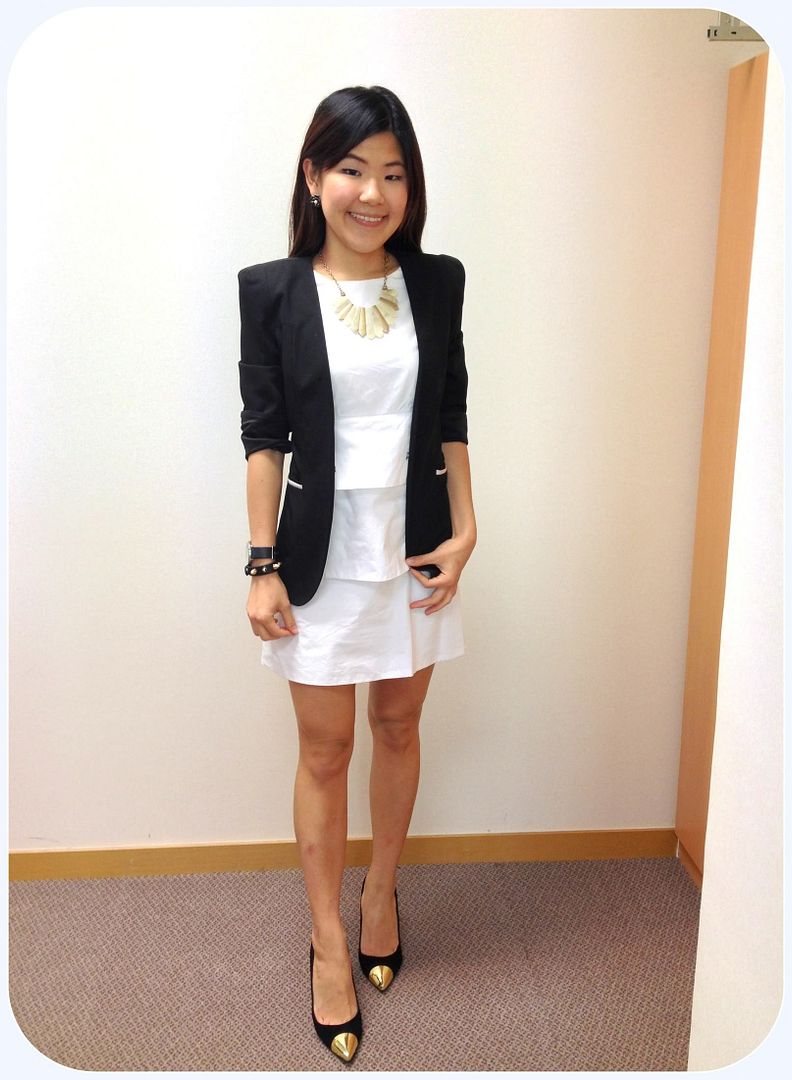 Zara tiered dress / Aldo heels/ Bysi Jacket/ TE necklace
Took a pic of my accessories when I changed out at the end of the day and they are like from the same theme haha.
***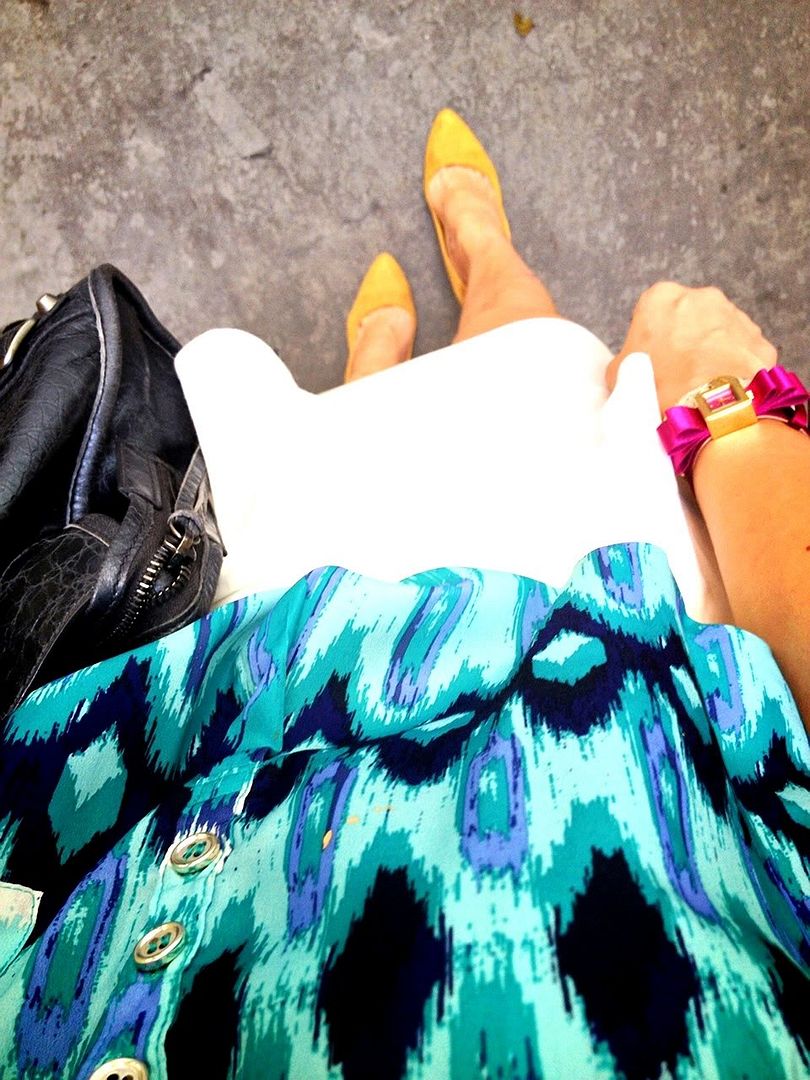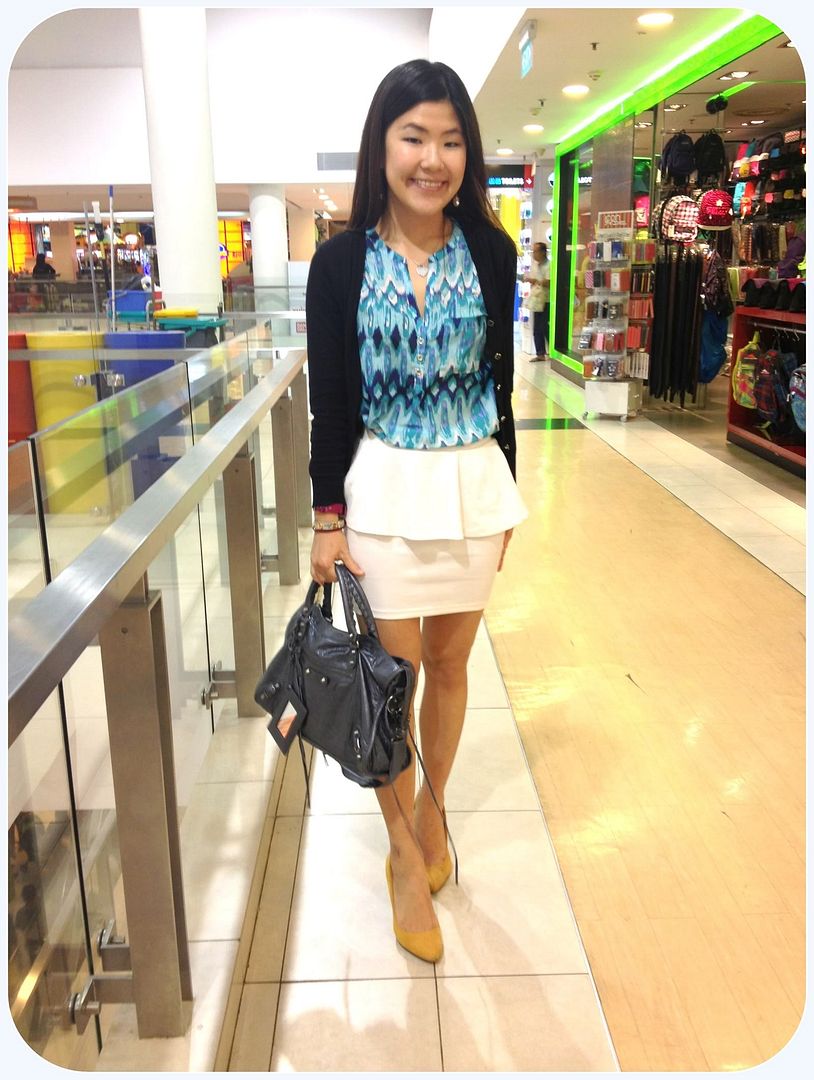 H&M top / Bershka Peplum Skirt/ Zara heels / SMooch Jacket
An attempt to brighten up my mood with a bright red dress with my worn to death heels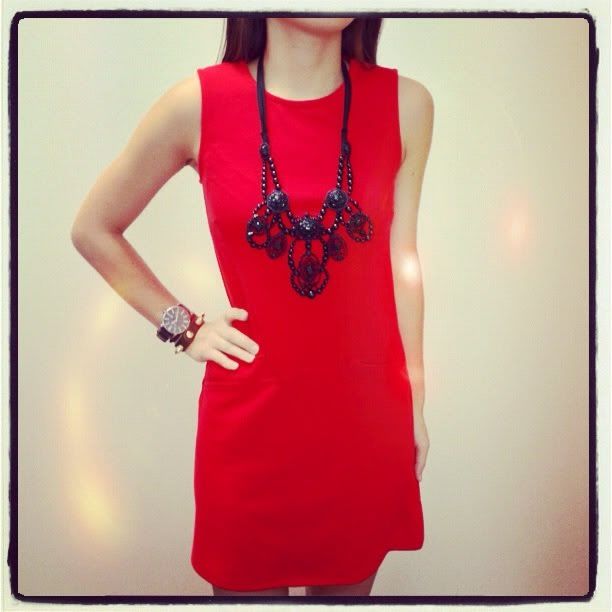 Colleague is selling the same navy dress in size 6, pockets at the side with buttons, email me if keen :)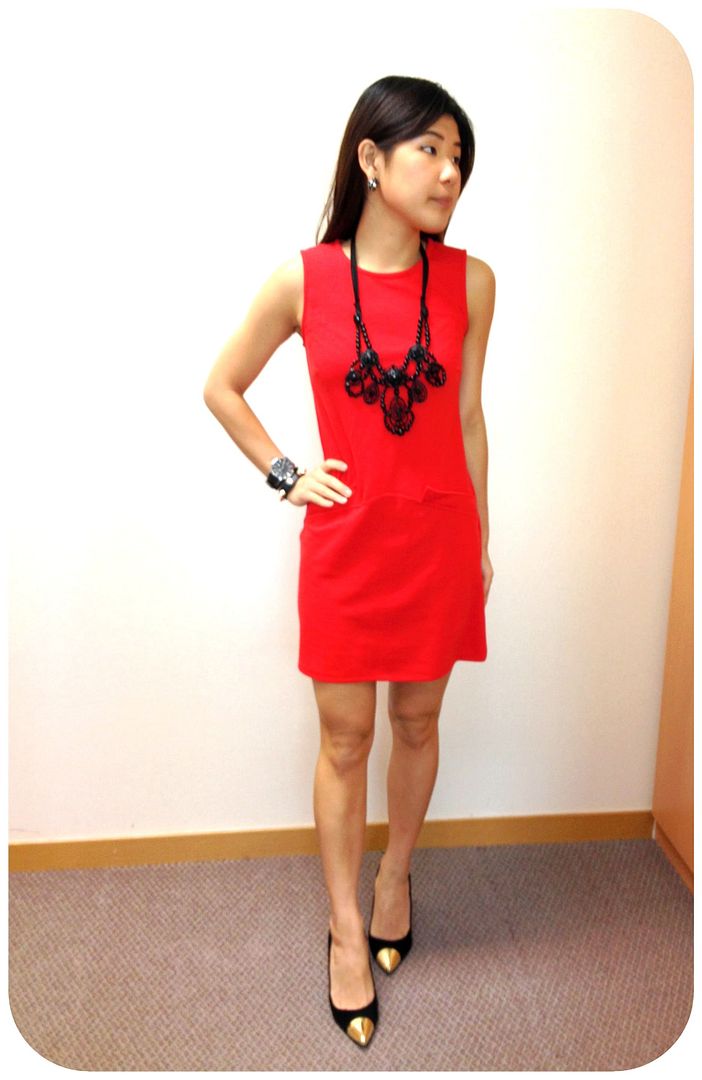 ASOS Dress / Aldo Heels / SMooch necklace
Threw on my trusty basics for the weekends.
F21 Earrings, Tank and Tube // Zara skirt // Pazzion Flats // Balenciaga bracelet
BKK Studded Top // Zara shorts // Pedro Flats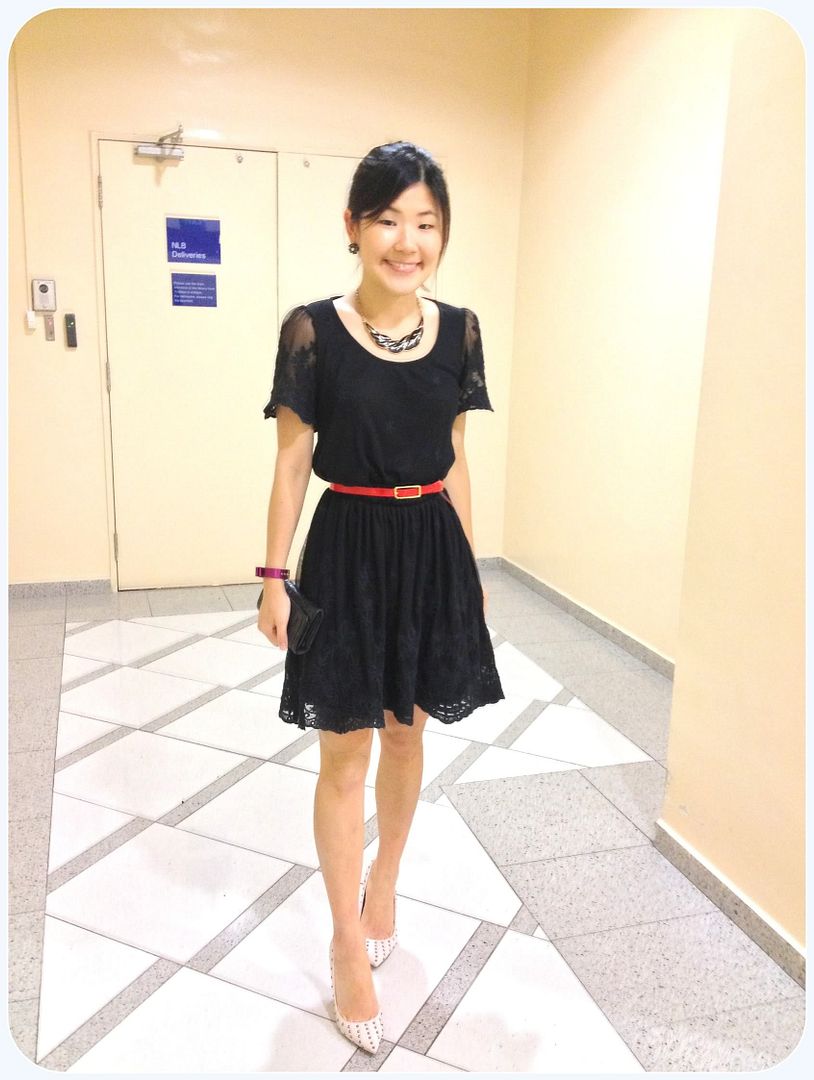 ASOS Embroidered Dress / Topshop Red Belt / BCBG Watch / Zara Heels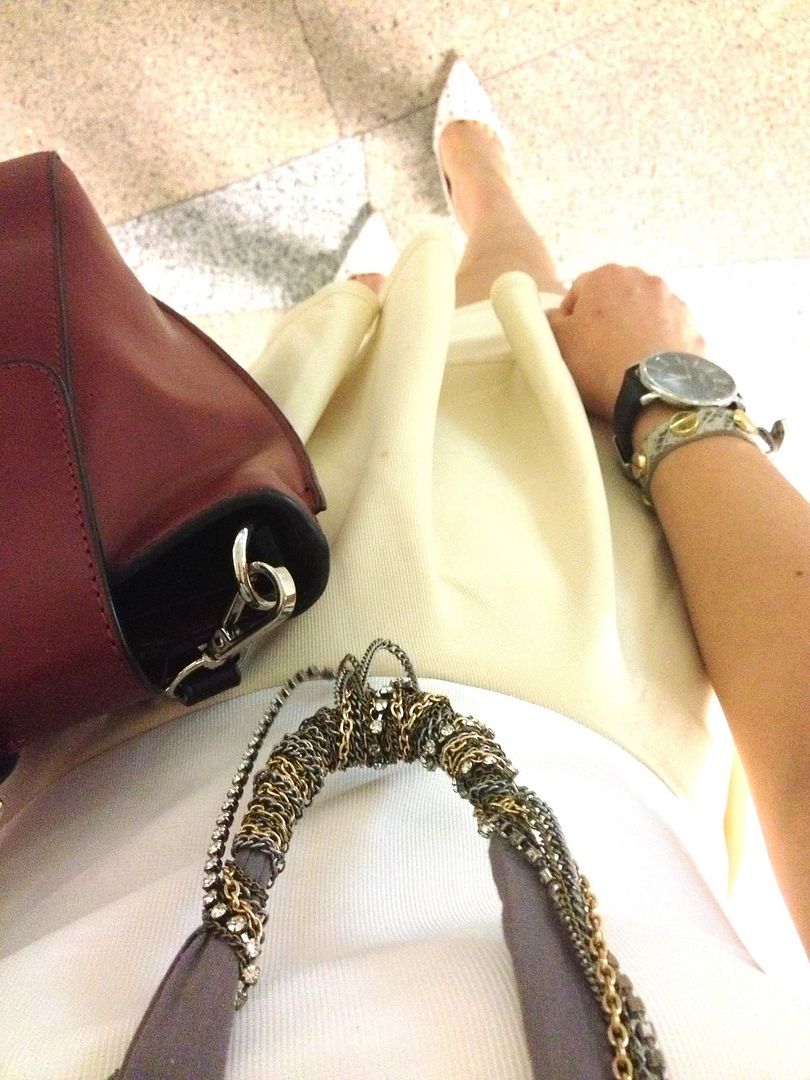 SMooch Peplum Dress // ASOS necklace // Zara Heels & Bag
***
Random review of items I have received from ASOS
Never tired of black dresses and here's one from River Island. Got it in Size 6 and it fits like a glove. Not very thick but just nice for our local weather.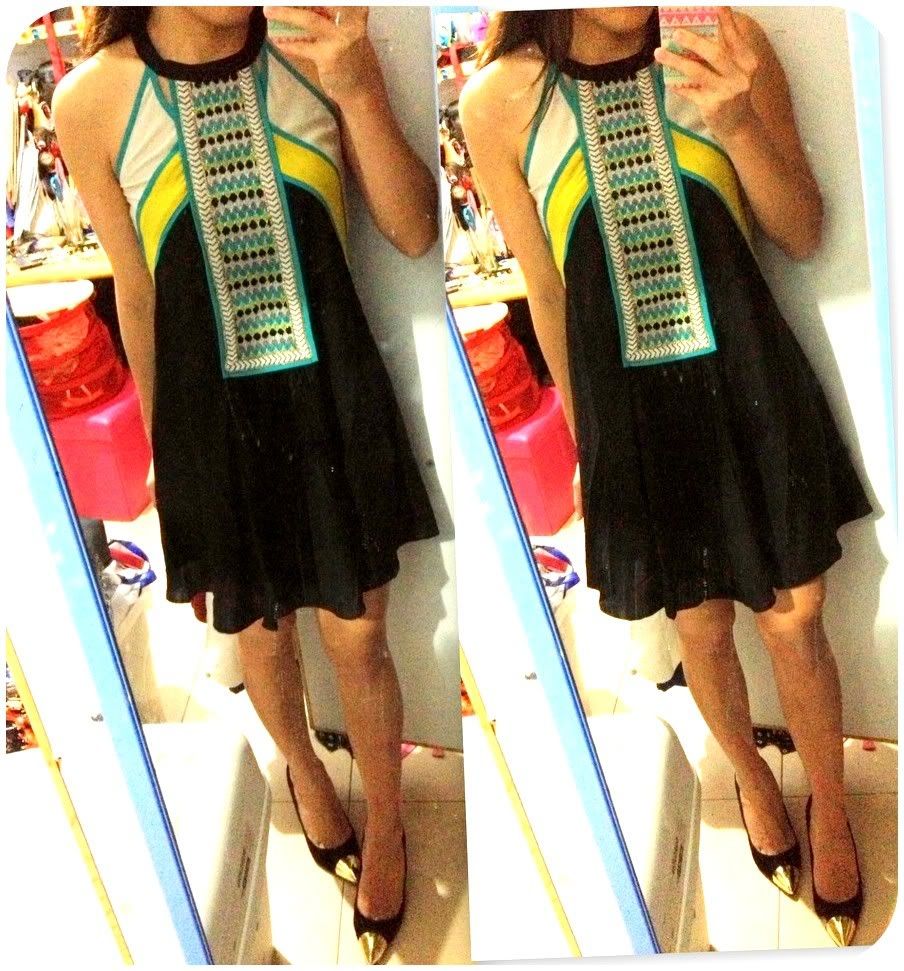 ASOS Midi Dress in Black -
really fun accessorising it with scarves and necklaces according to mood. Fits great as well and perfect for lazy days.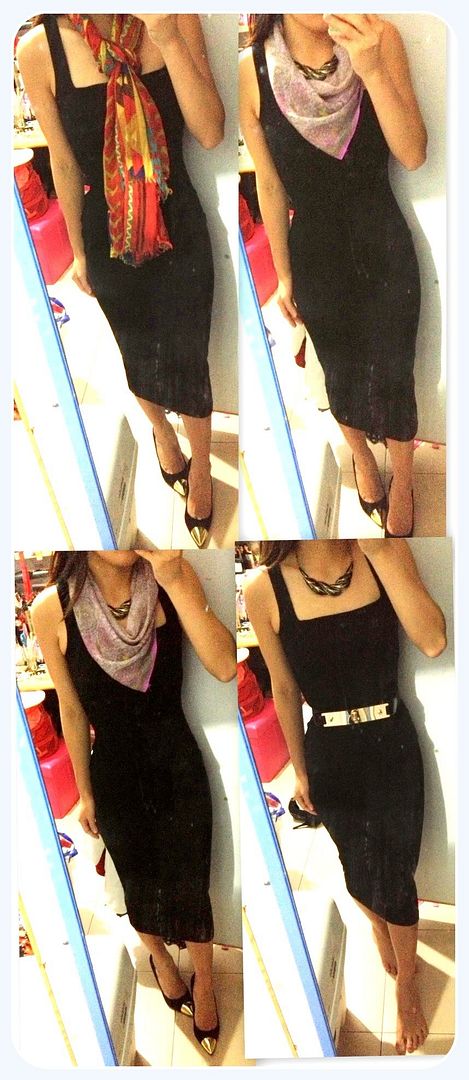 I actually like the
SMooch Britannia Dress in White
much better than the peach. M fits with allowances so I'm glad I made the change in size because it's so comfty now!
Bought so much from the latest SMooch collection and I can't wait for it to arrive :)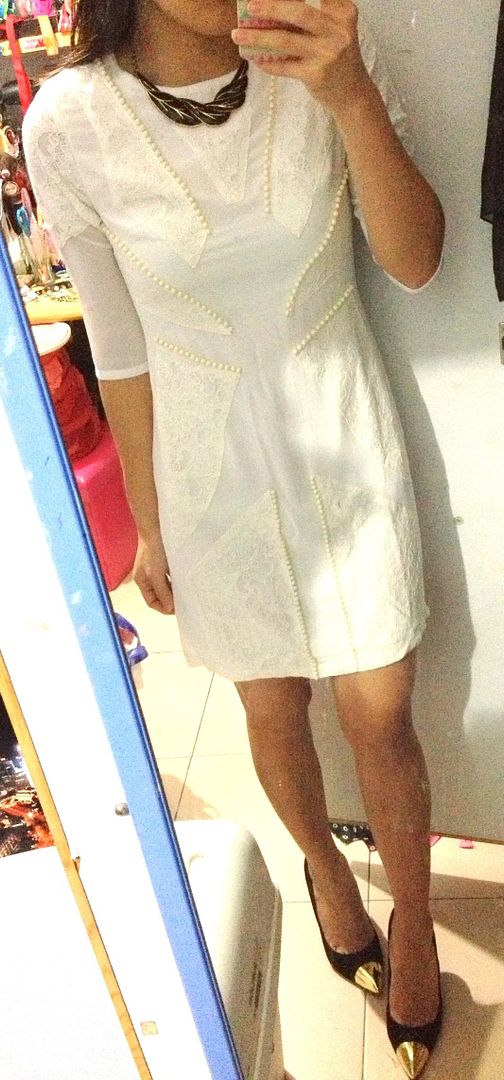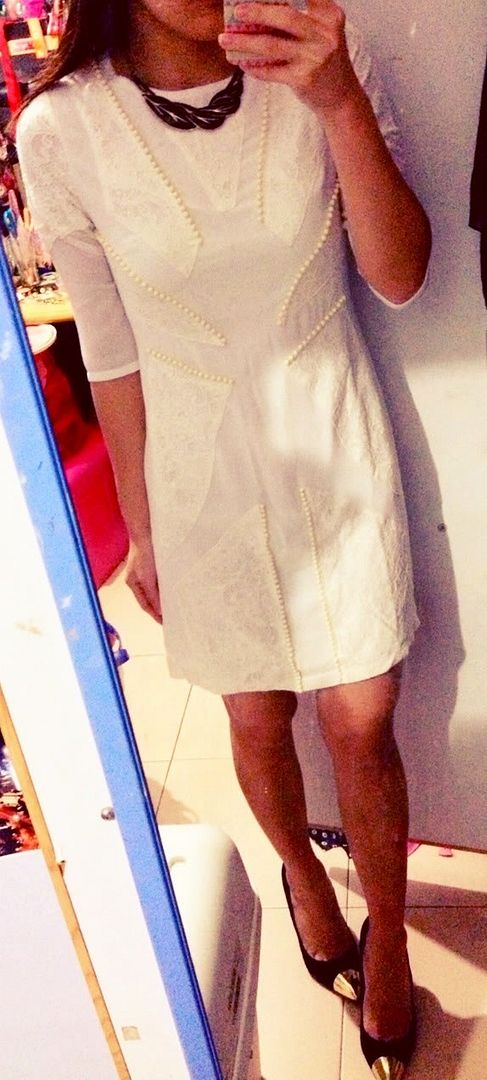 SMooch white skater dress
from Emmy love - i love it!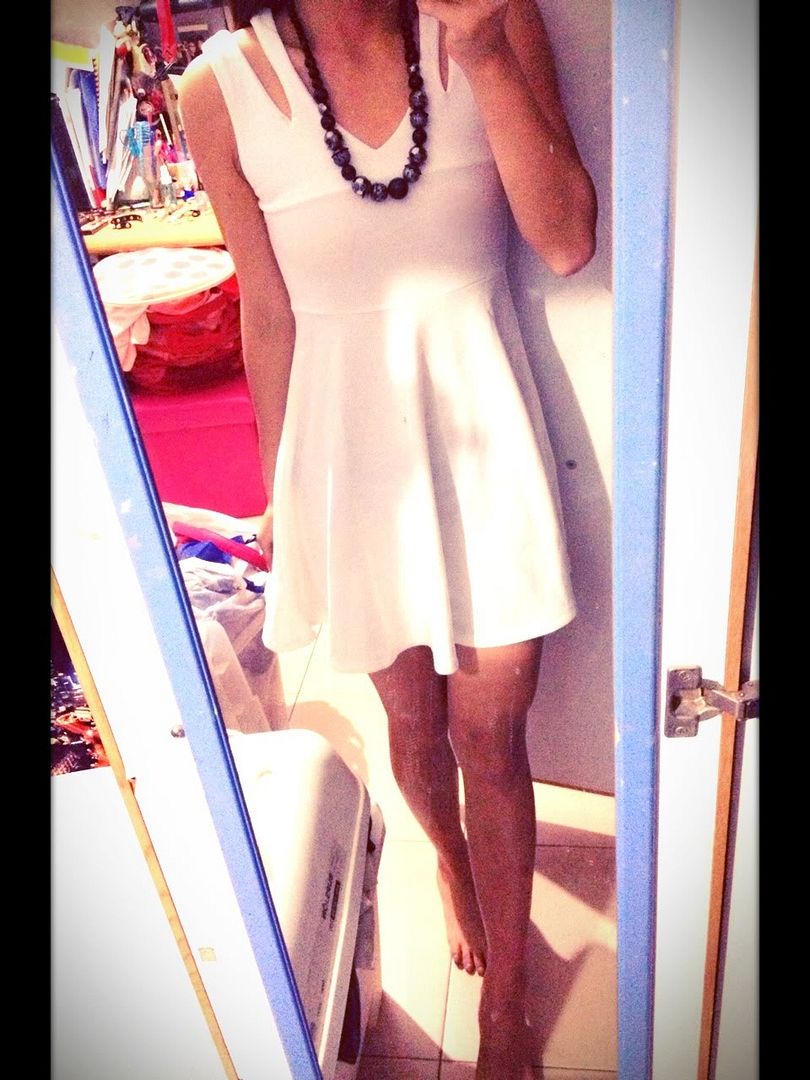 New heels - love the purple-black contrast.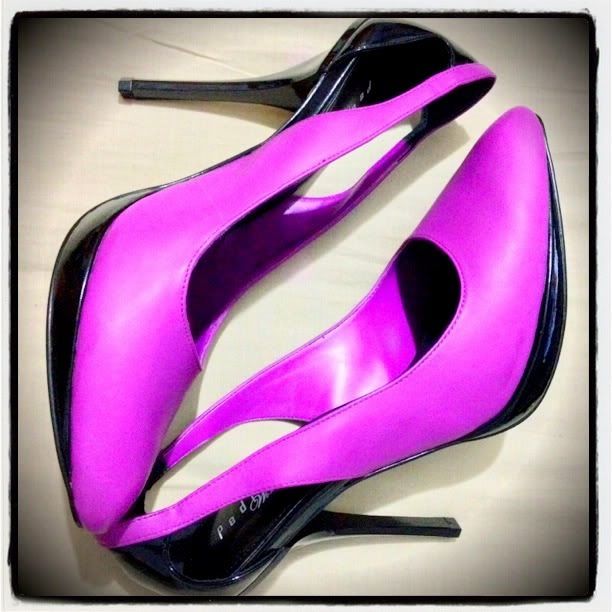 ***
Helping my colleague to sell her
ASOS Pink Peeptoe
s as well.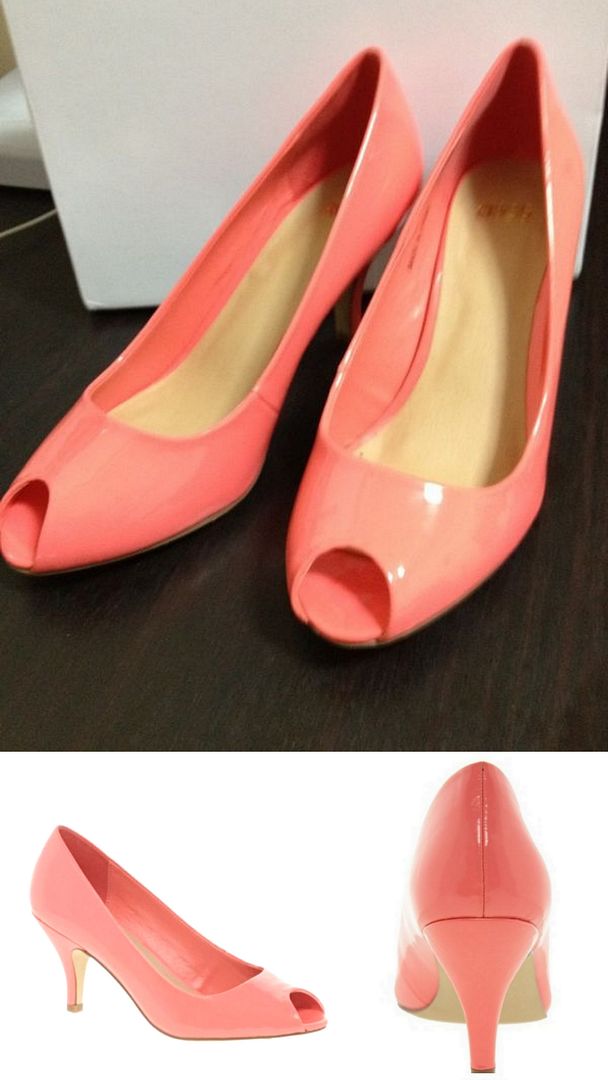 Brand new.
2-3" heels.
UK 5, Fits C&K 38 best as size runs big.
$24 meetup/shipped
rainbowbangles@gmail.com
---
Been such a diligent blogger and I hope you don't get sick of reading the entries I have spammed happily these days haha.