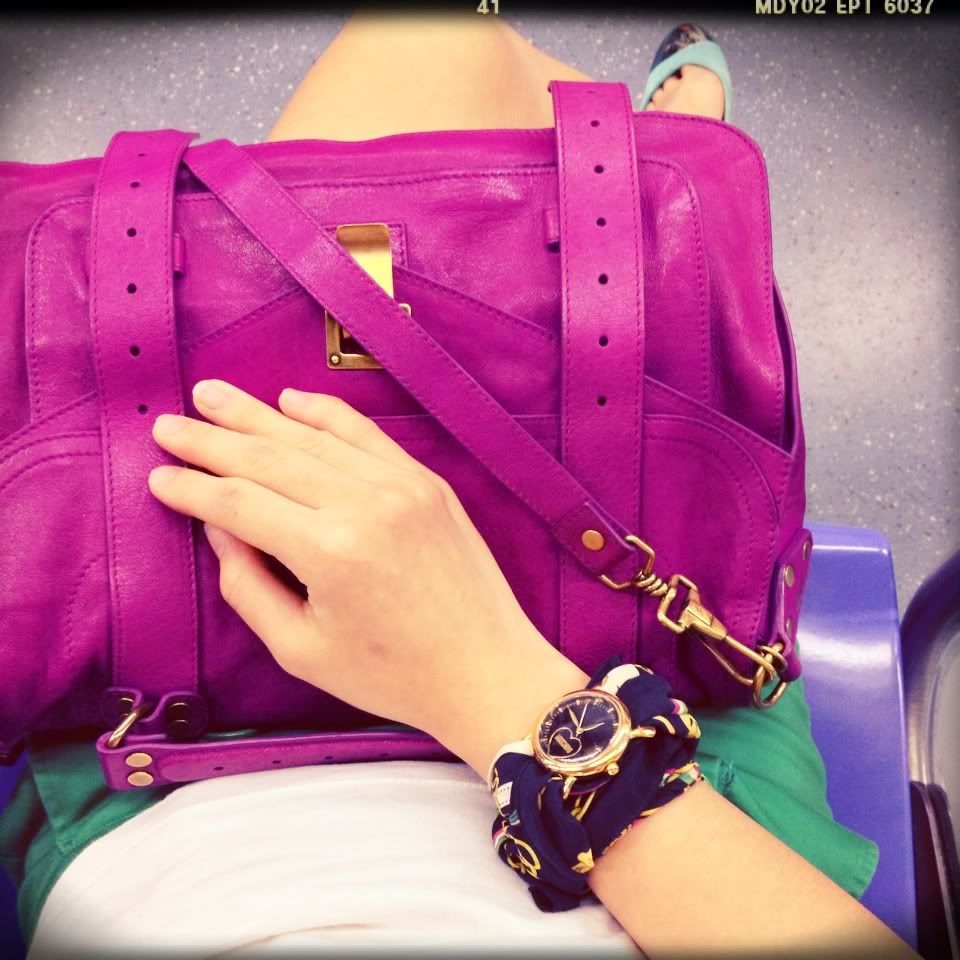 I have
blogged
previously about doing general cleaning at
Aloha Dental Clinic
. I did my X-Ray together as well and Dr Yap suggested that I go for filling as there were decay detected.
To be honest, I have been procrastinating for the longest time to do filling even though I know I have to do it. It's hard to ignore the discoloured spot on my back bottom teeth when I brush them even though they do not hurt. I'm a big fan of sweet food so these sugar get stuck in my teeth resulting in decay.
How do you know that filling has to be done?
Observation — Some discolored spots on your teeth may indicate decay, but not all of them. Your dentist may use an explorer, a metal instrument with a sharp tip, to probe for possible decay. Healthy tooth enamel is hard and will resist pressure by the explorer. Decayed enamel is softer.
Cavity-detecting dye — This can be rinsed over your tooth. It will stick to decayed areas and rinse cleanly from healthy ones.
X-rays — X-rays can help your dentist see decay that doesn't show on the surface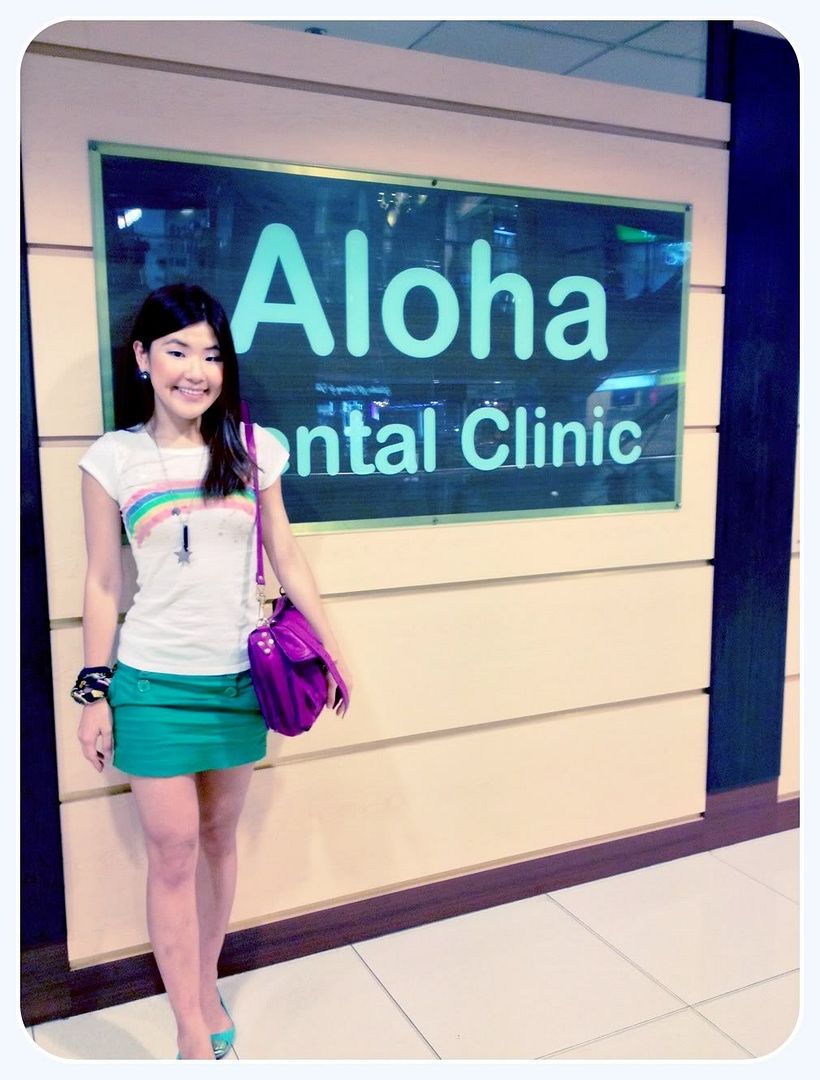 This time round, I visited the clinic to do filling. I did all three teeth at one shot and was prepared not to eat after that. As usual, Dr Yap was extremely gentle and I was entertained by the television on the ceiling while opening my mouth. Within an hour, I was done with the filling for all three teeth. There were no pain or numbness at all on the jaw area. She patched up a previous filling with white coating as well to make it more natural. Another happy experience and seriously, why did I wait so long to do it?!
Dr Yap has kindly offered special promos for my blog readers so quote my blog url for a free consultation (worth $45) today.
Tel: 6738 2268 / 6733 2268
Email: alohaden@gmail.com / www.alohadental.sg
Mon-Fri: 9am - 6pm / Sun: 9am - 1pm
* Do quote "yingtian" or my blog url for a free consultation
* Appointed required
Prevention is better than cure so get your teeth checked regularly just like your body!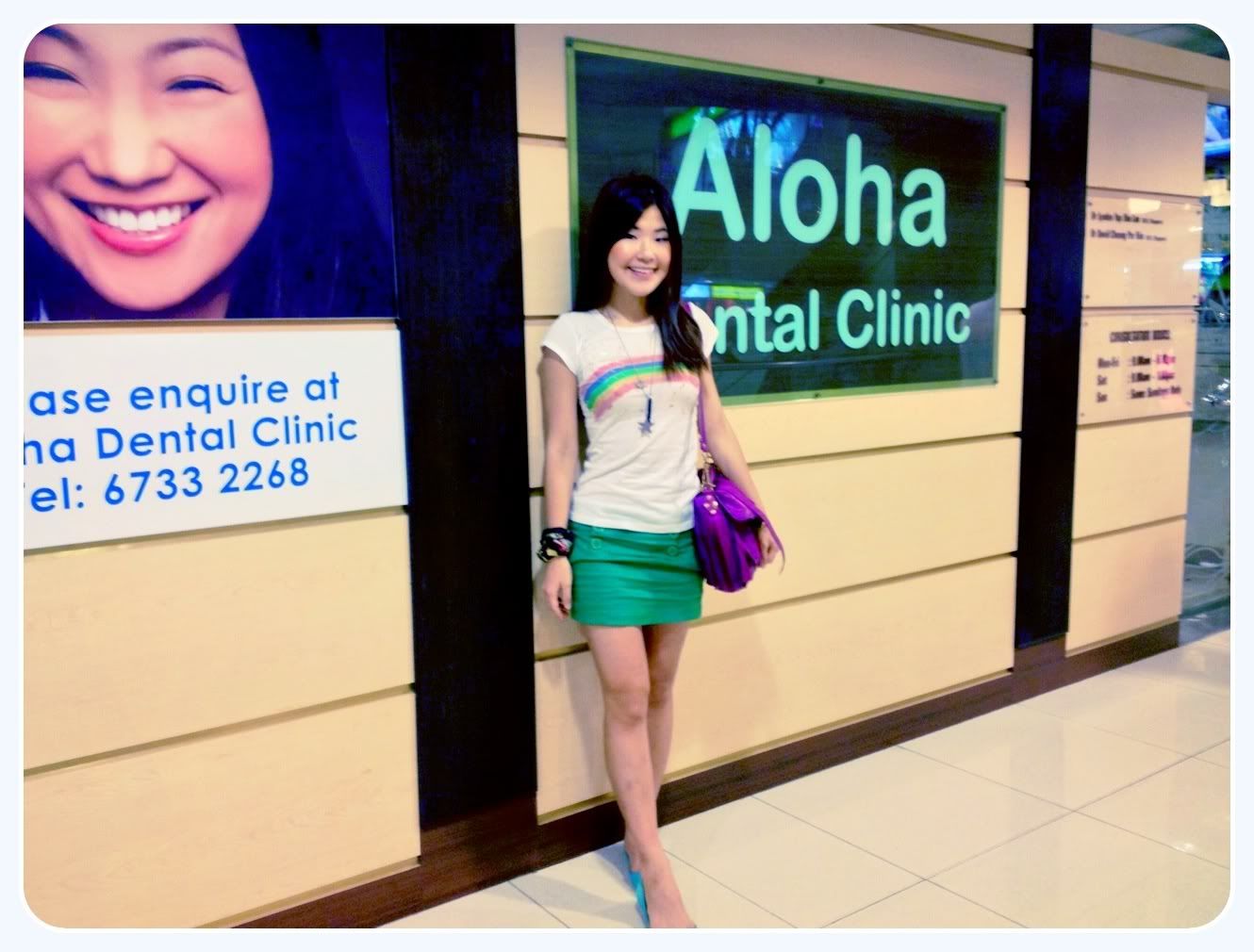 Gojane Tee / Moschino Scarf Watch / M)phosis Skirt / PS1 Bag / Zara Flats
It's a friday so I dressed down - that's my fav tee that I bought super long ago. I love rainbows because they make me feel happy, life should be as colourful as that!
***
Some other outfit posts because it has been a while ;)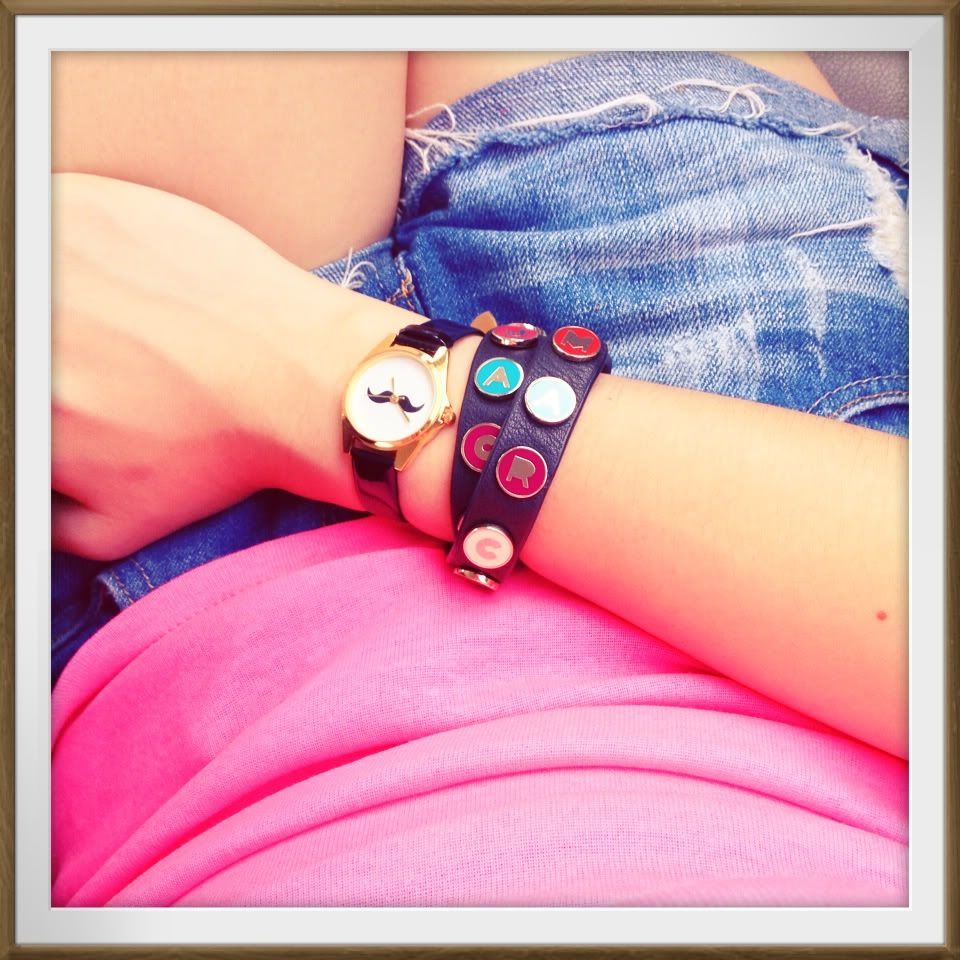 I actually enjoying fleaing and seeing the clothes going to new owners, trying to quit the hoarding bad habit! :( I've cleared about 4 luggages of clothes in the last 3 fleas but sadly, my wardrobe is as packed as ever! Probably doing one more to clear the remaining including shoes & necklaces!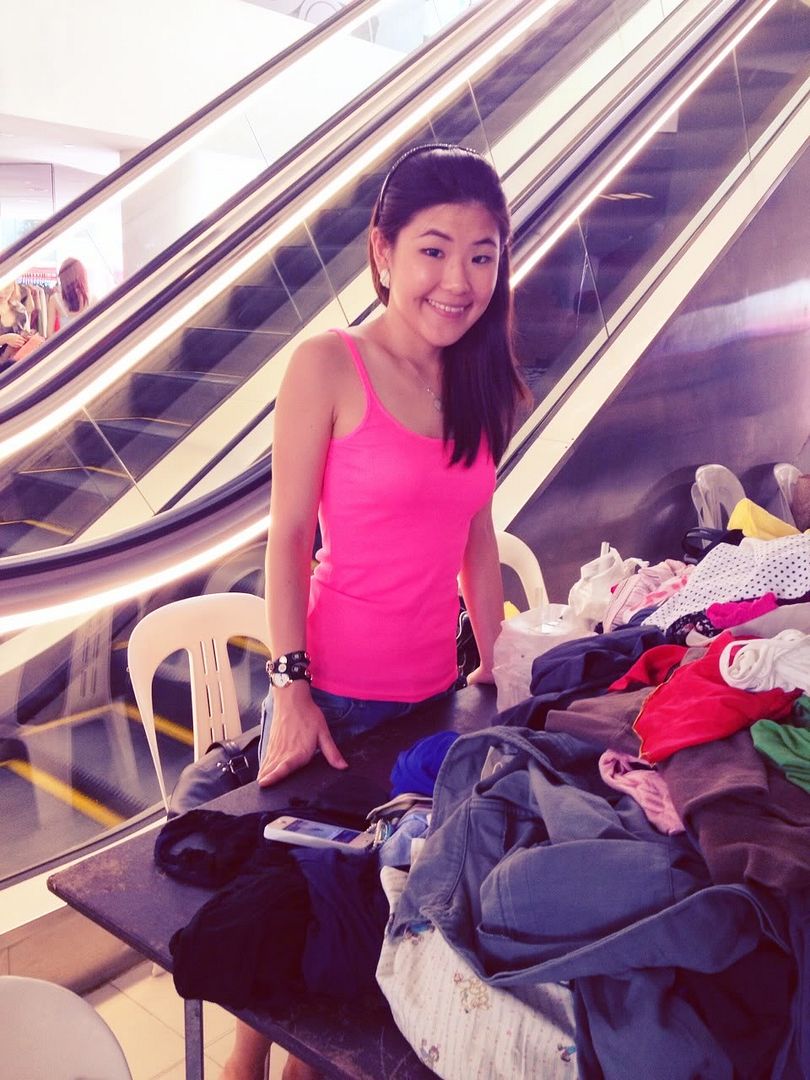 I love fridays, who doesn't? :)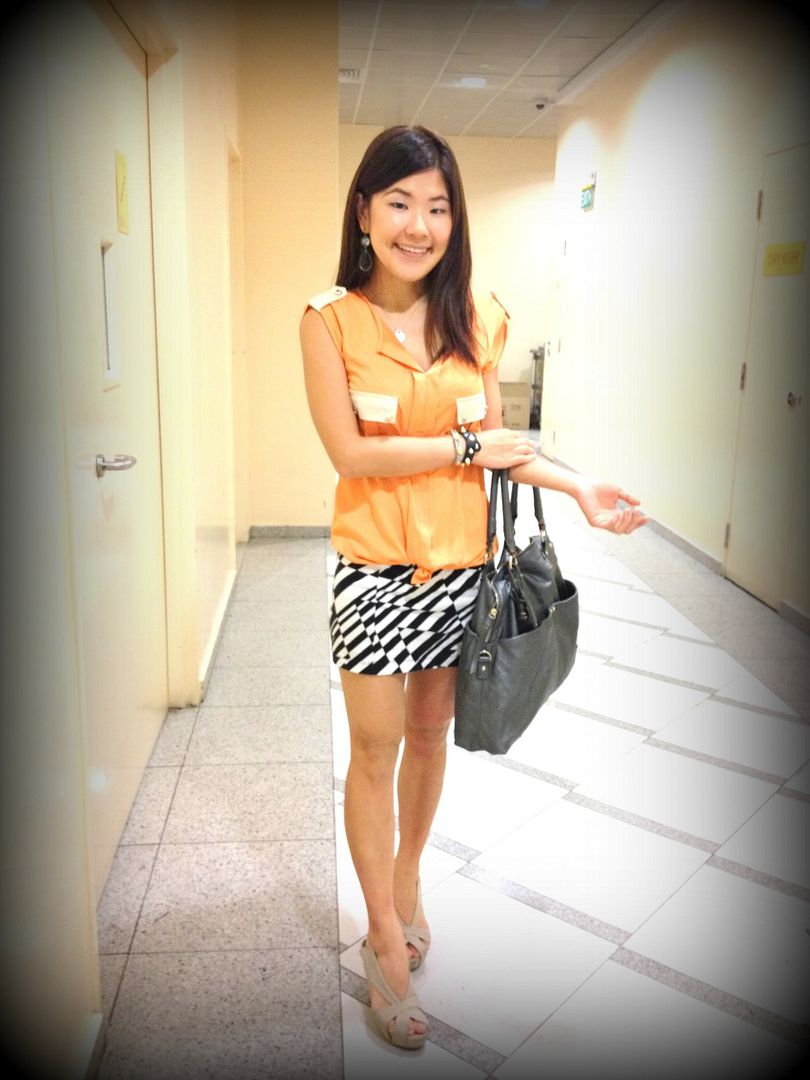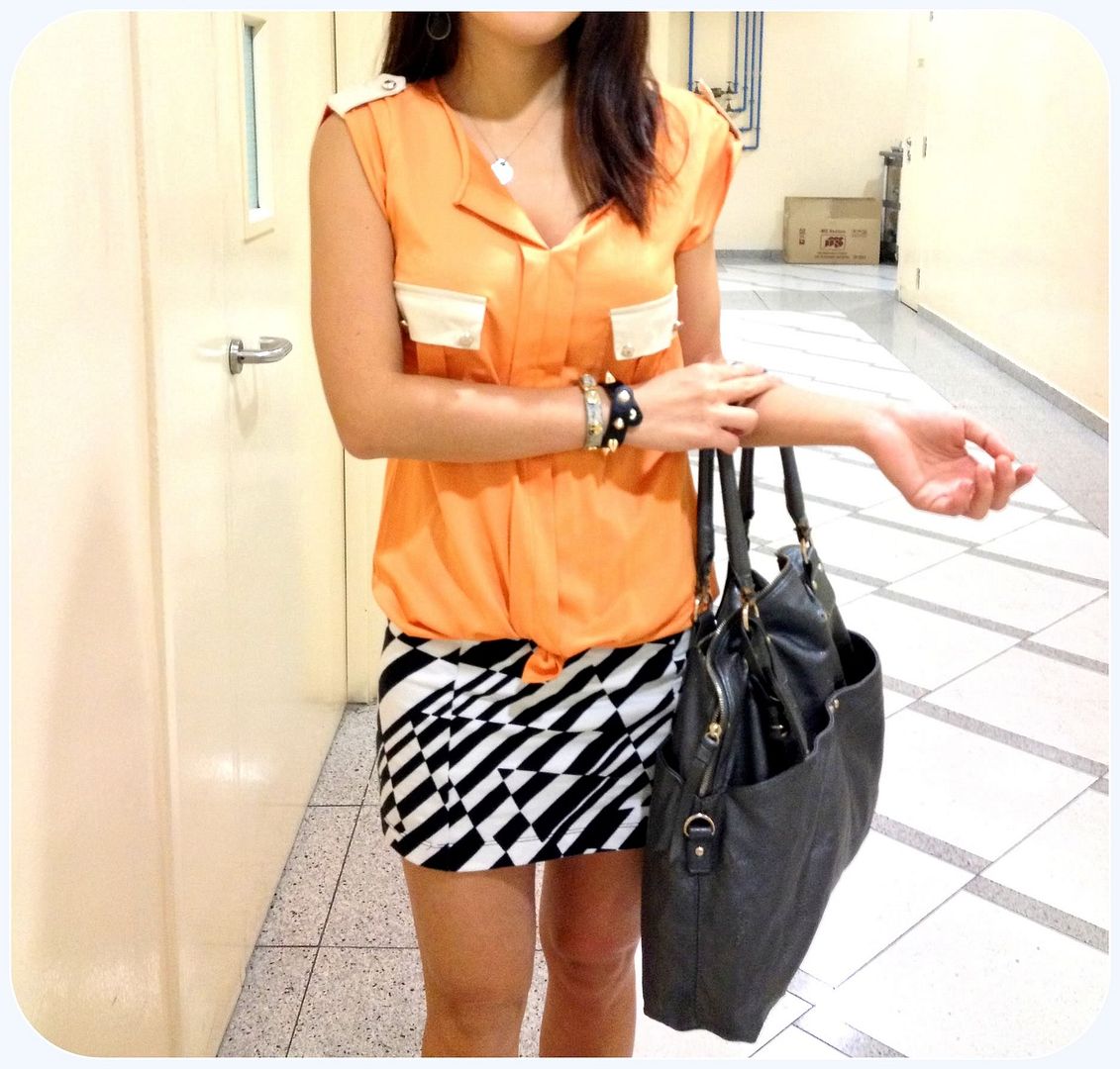 MDS top / F21 skirt / Bysi Bag/ Prettyfit wedges / TCL & CC Skye Bracelet
I love this SMooch dress, it's so sweet and girly! :)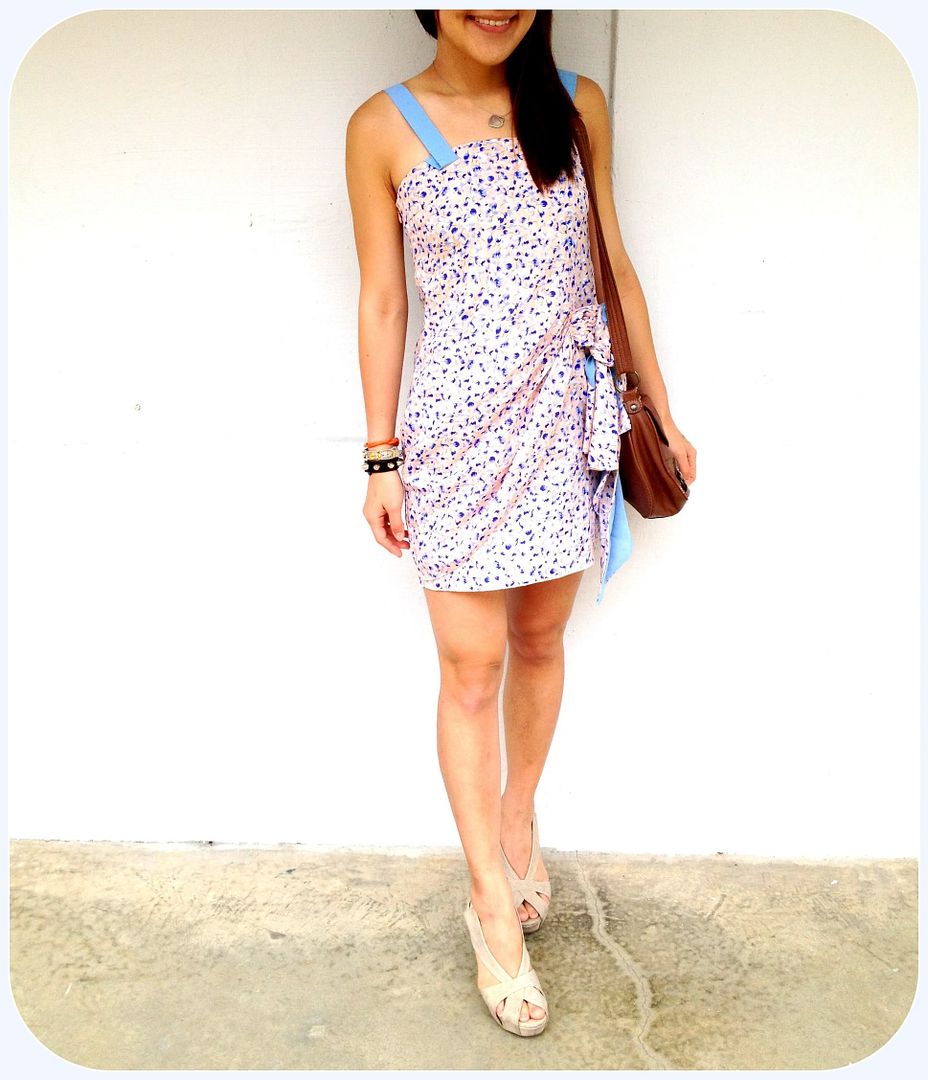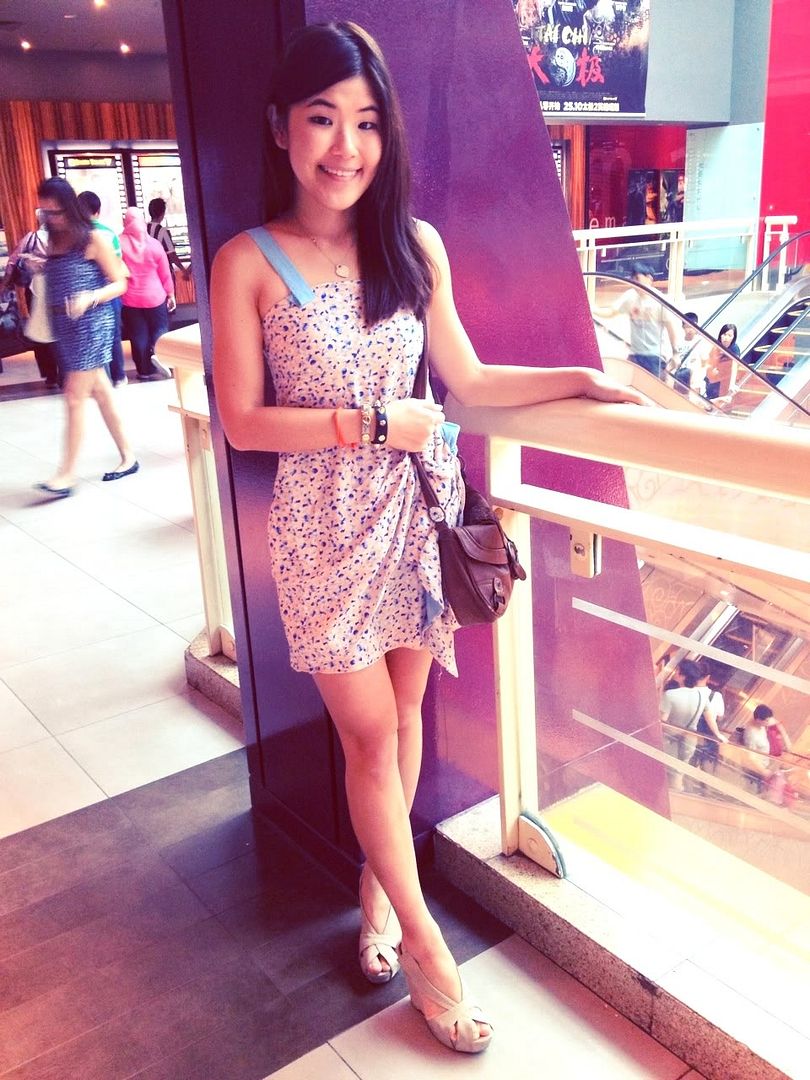 SMooch dress / ASOS bag / Prettyfit wedges
Raining so heavily so I piled on all my knits that day, super cosy and comfortable in the outfit while running my errands in town. I love me-time!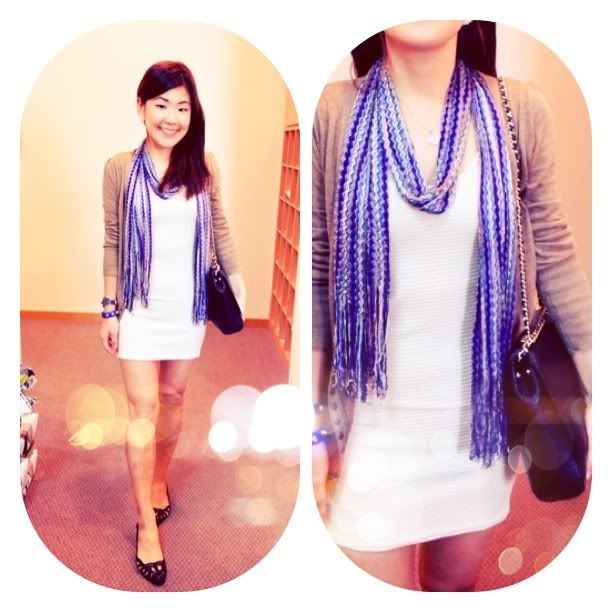 Did Brazilian Keratine thanks to Emmy's recommendation Hair is much smoother but I will only probably return if there is promos. It costs about $200+ but thanks to groupon we paid just $98. Super atas hair treatment hahaha.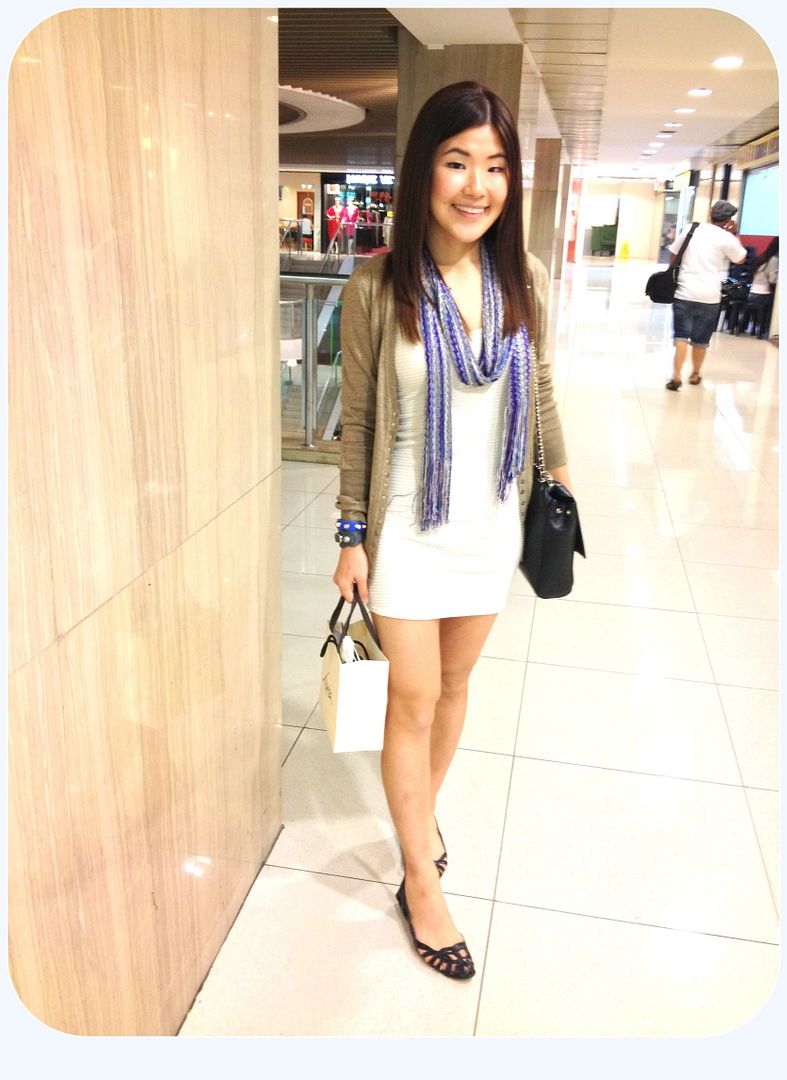 HK cream dress / F21 scarf / Hollyhoque cardigan / Zara Bag / Pazzion flats
Here's my beloved Mel who had her glittery jelly nails done at FEP so we met up impromptuly! Within 1 hour, we got ourselves shoes at FEP hahaha. Not very surprising & our shoes are at 20% off yippee.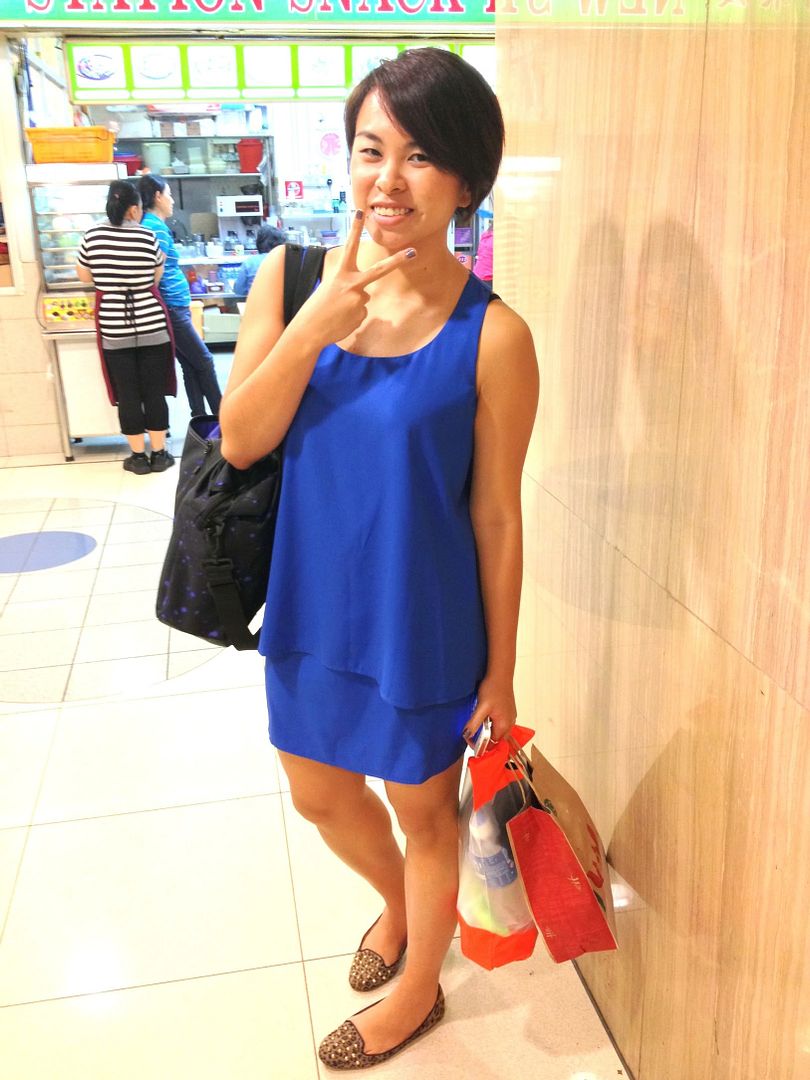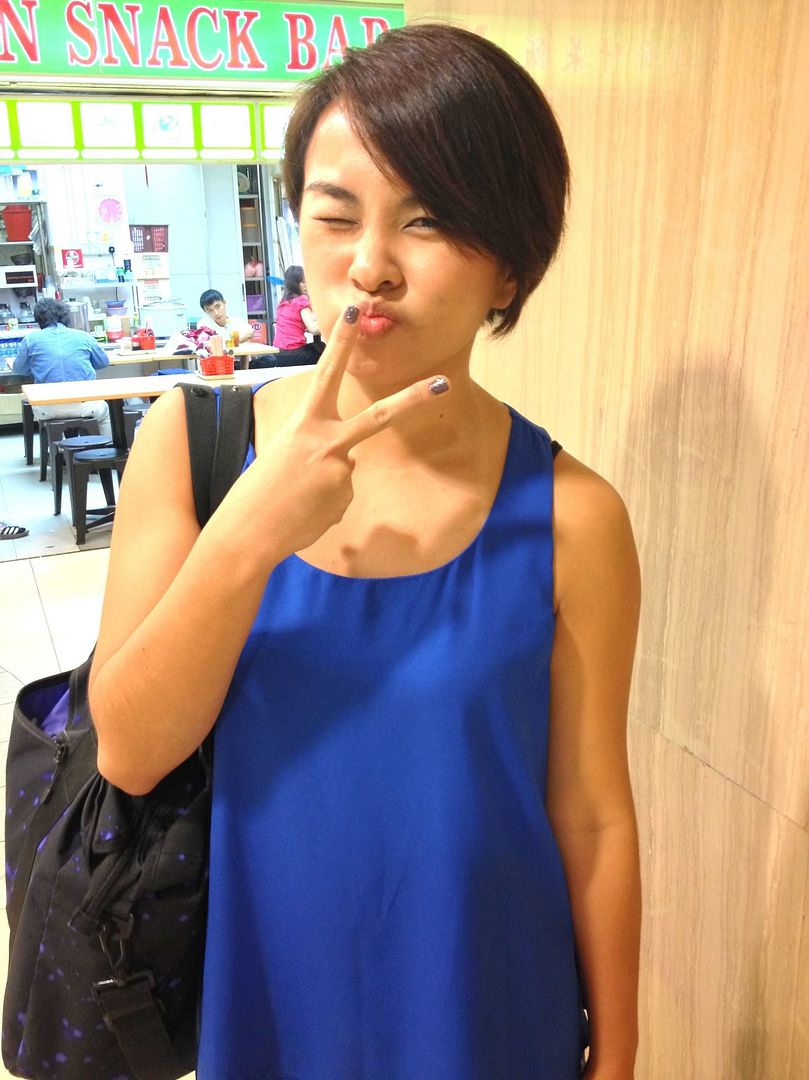 My new fav accessories shop to go to- Lovisa. Everything is to die for and so so so chio! Did accessories shopping that day and super love the mustard bimba & lola bracelet! :)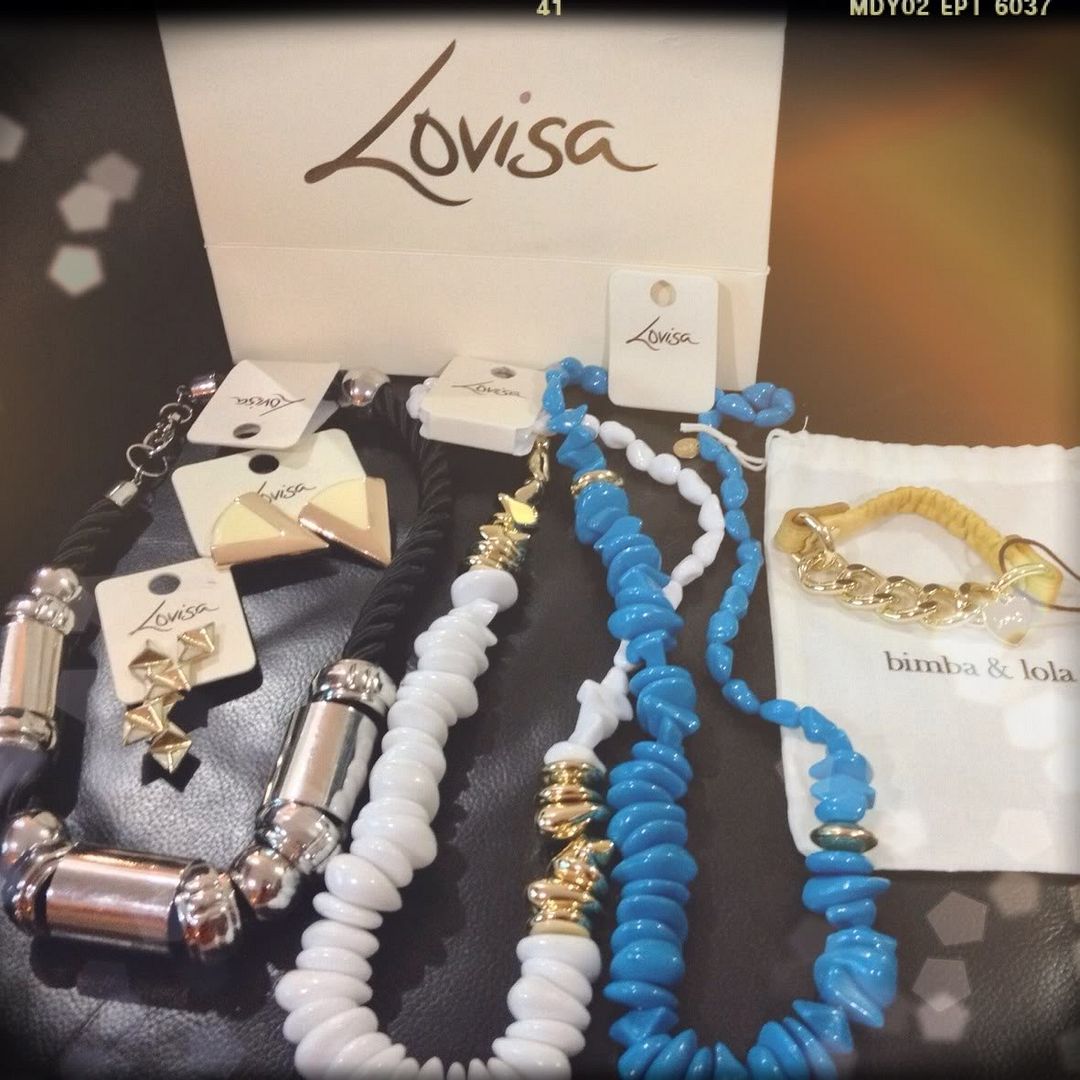 I wore out my new wedges from FEP the next day. It's very unlike my behaviour because I always store them for minimum one month before letting it see the sunlight.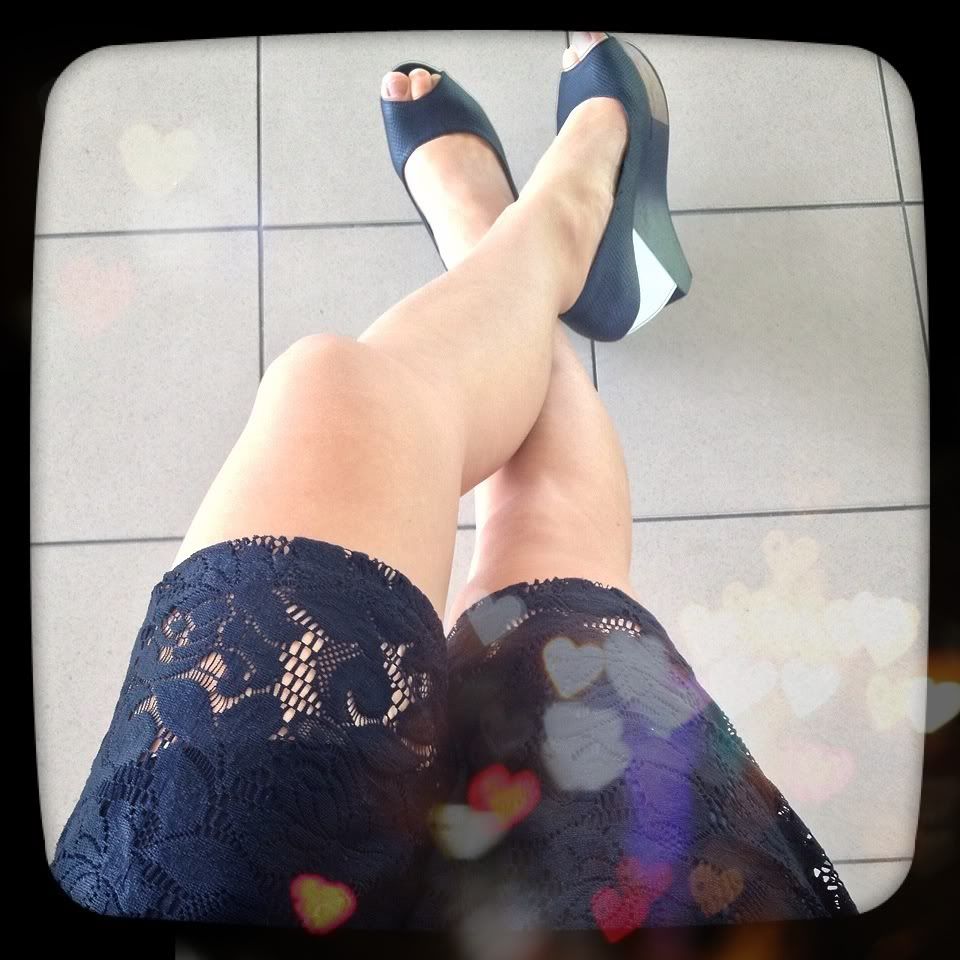 New necklace from lovisa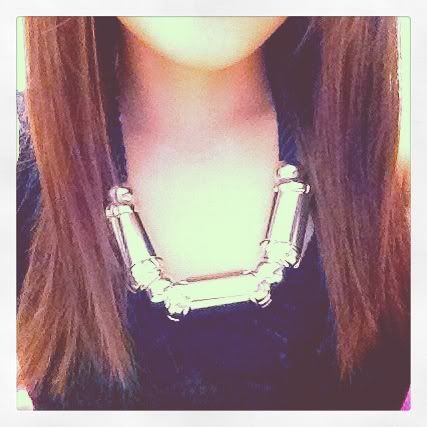 In a full black outfit and I love the monochrome wedges!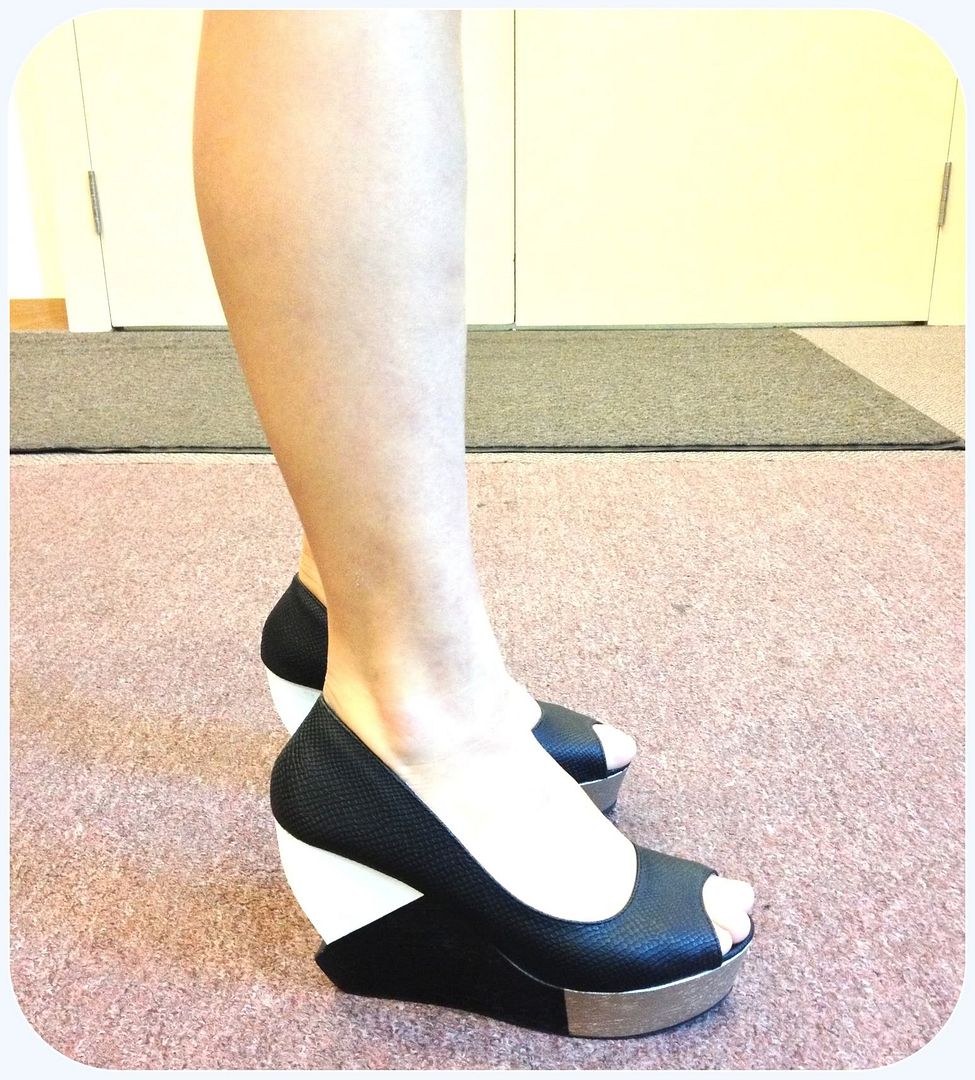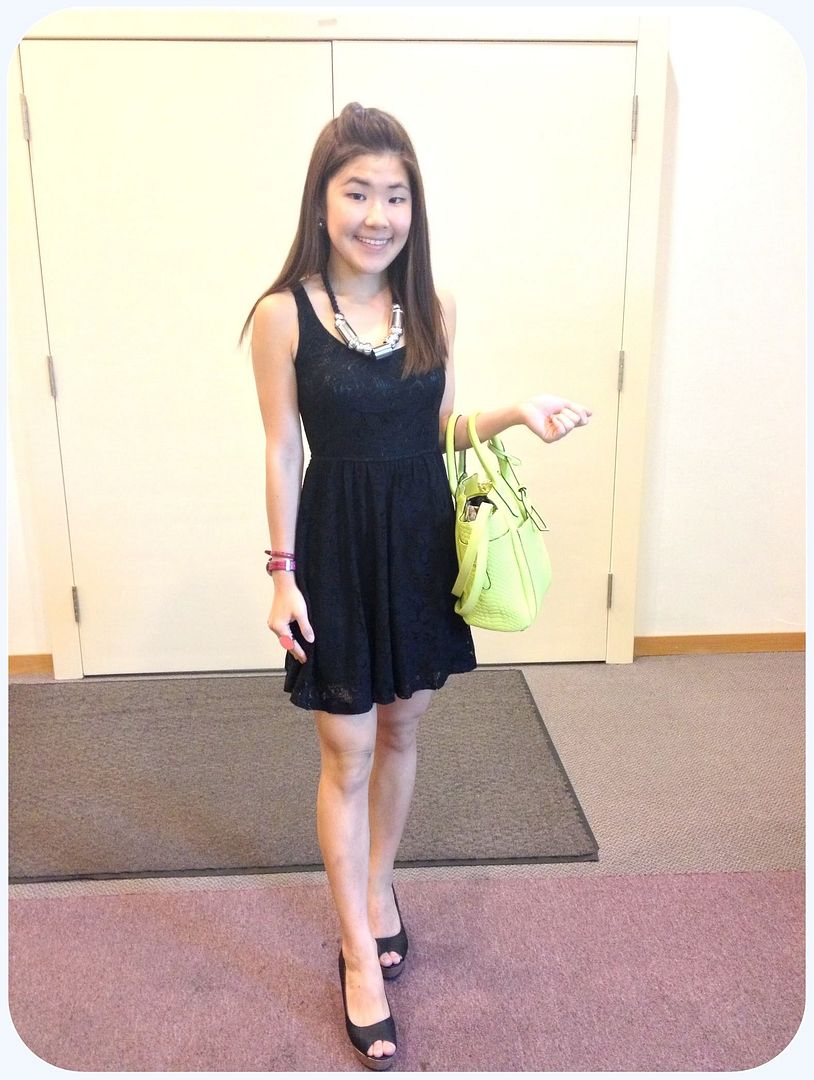 Triselle LBD / FEP Wedges / TE Bag / Lovisa Necklace / Kenneth Cole Watch
***
Won some invites to
Dorothy Perkins Kardashian Kollection
. So we dressed up to the theme (black & leopard), went in to grab and then queued very long for the fitting room. Quite a different collection from the usual DP collection and designed by the Kardashian sisters. A very fun shopping experience with Emmy love! :)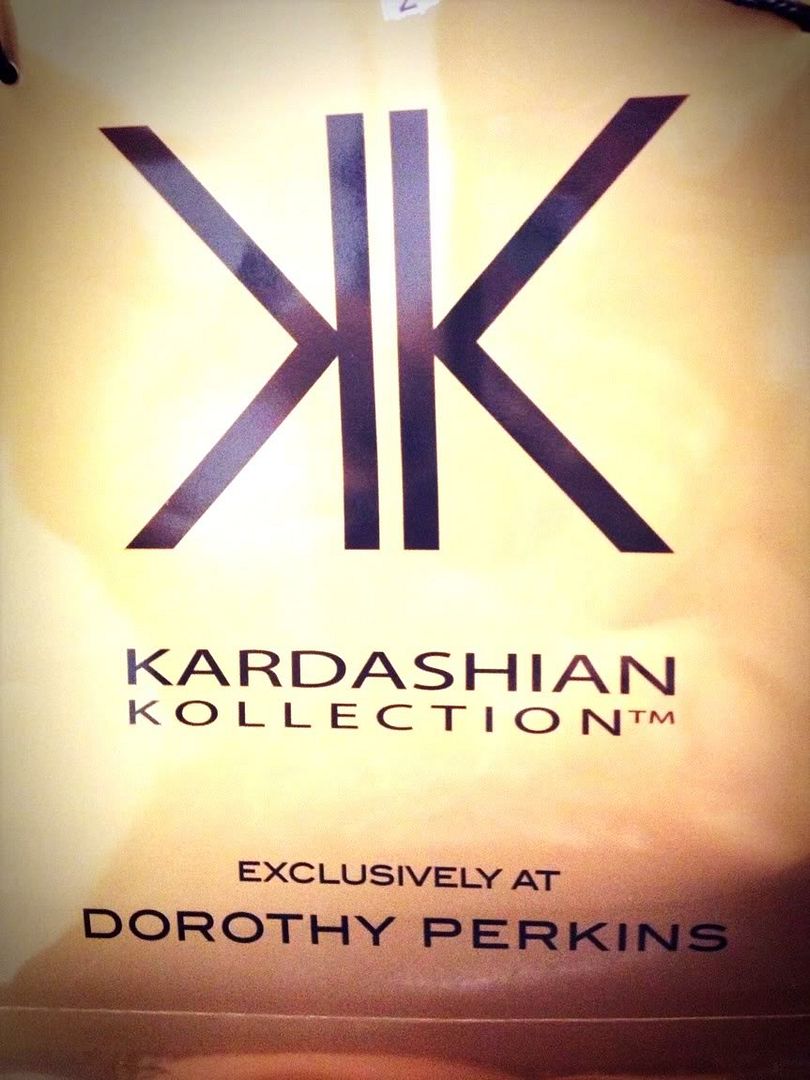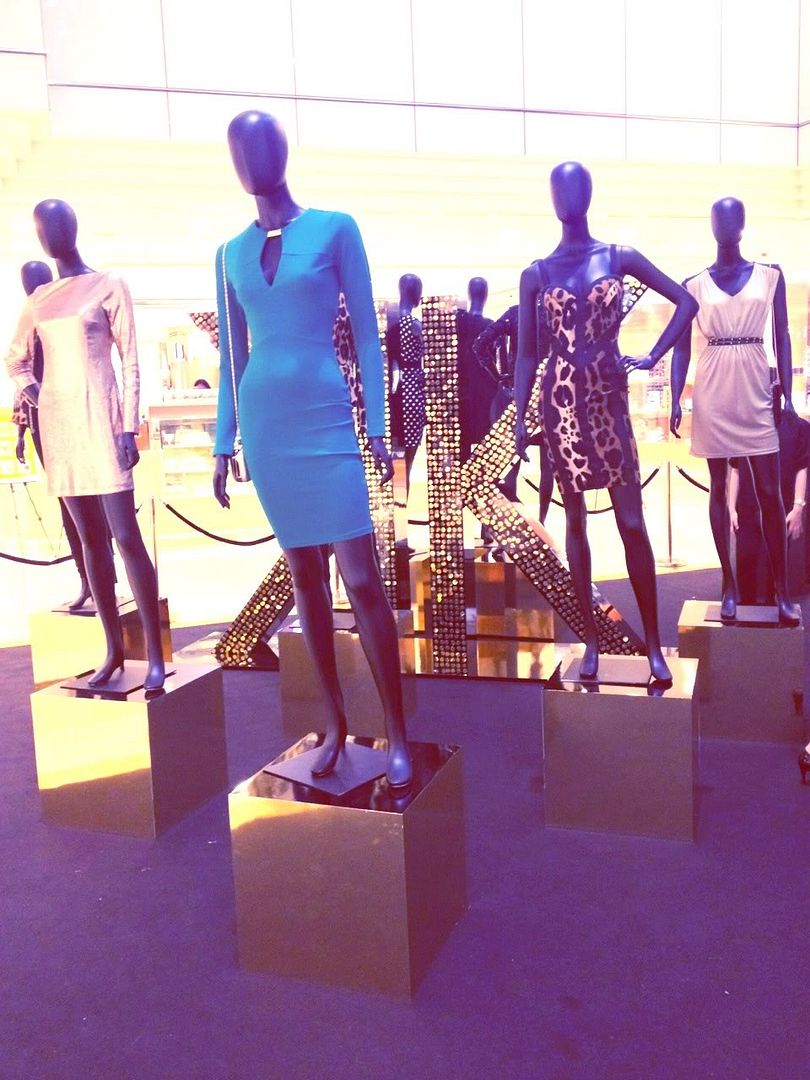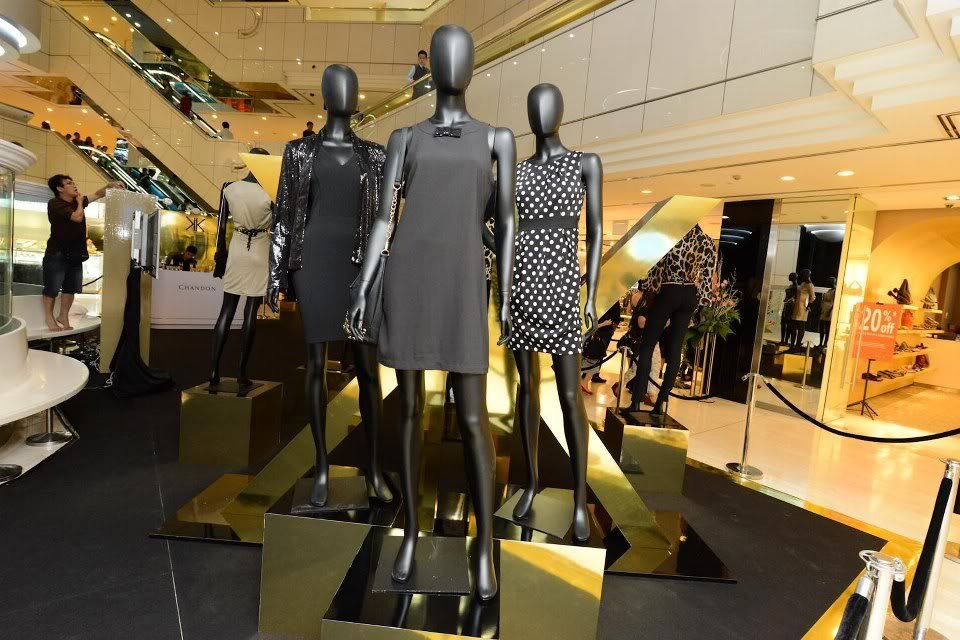 Our outfits! :)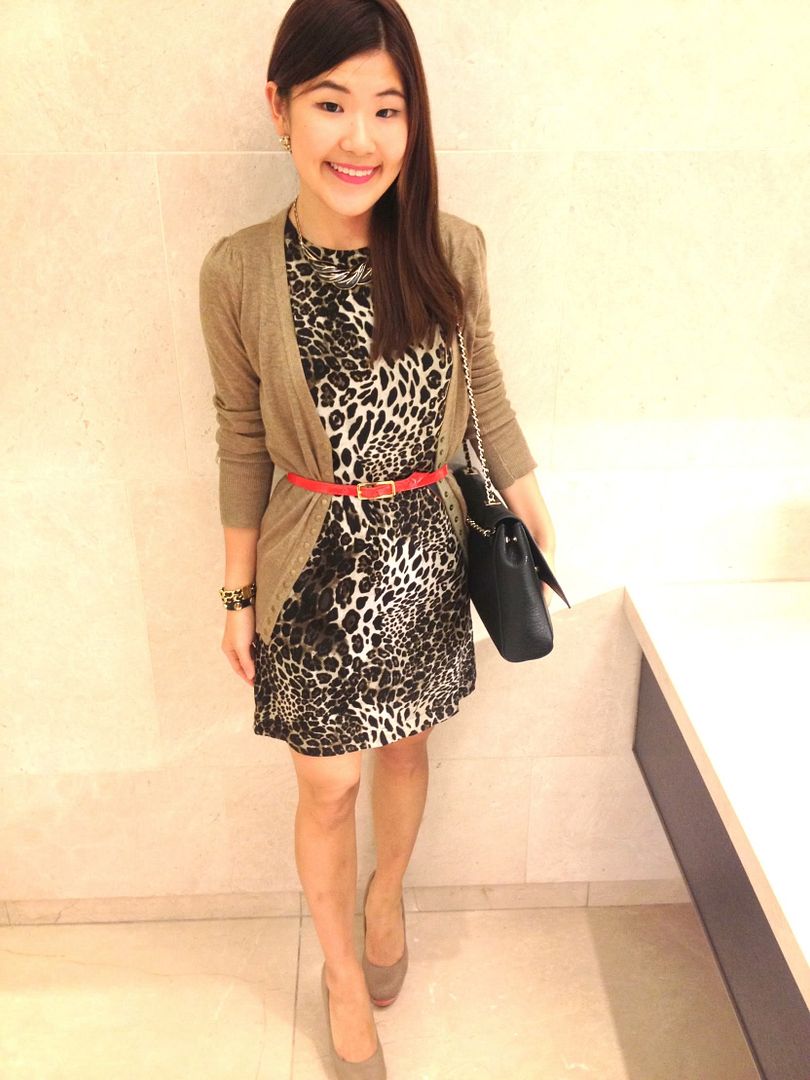 Bysi Dress / Hollyhoque Cardigan / Topshop Belt / Newlook Wedges/ Zara bag
Emmy looking hot!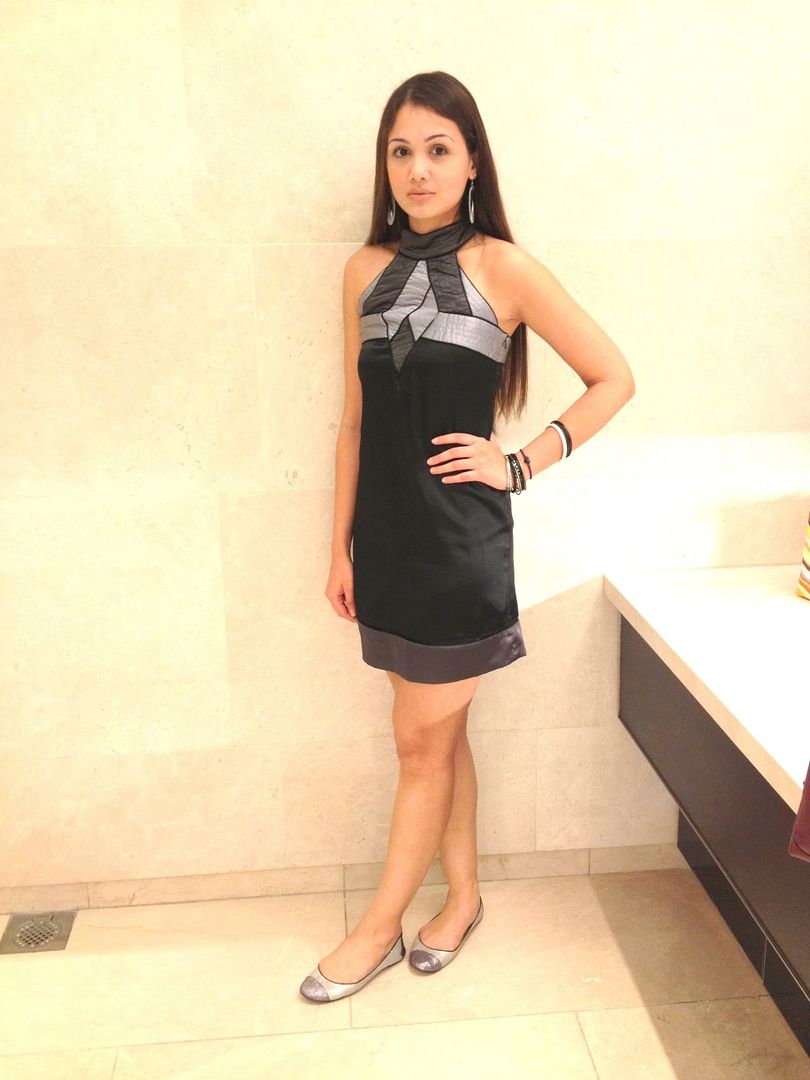 Bysi dress / FCUK flats
Here's us inside queuing up taken by the photographer.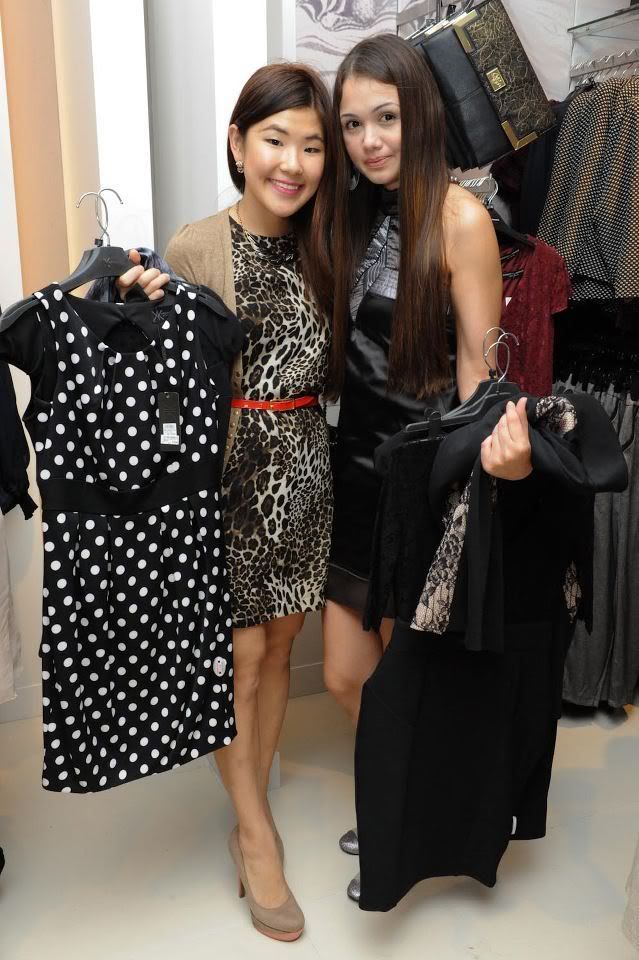 So we went home with one item each and kept to our budget (Y)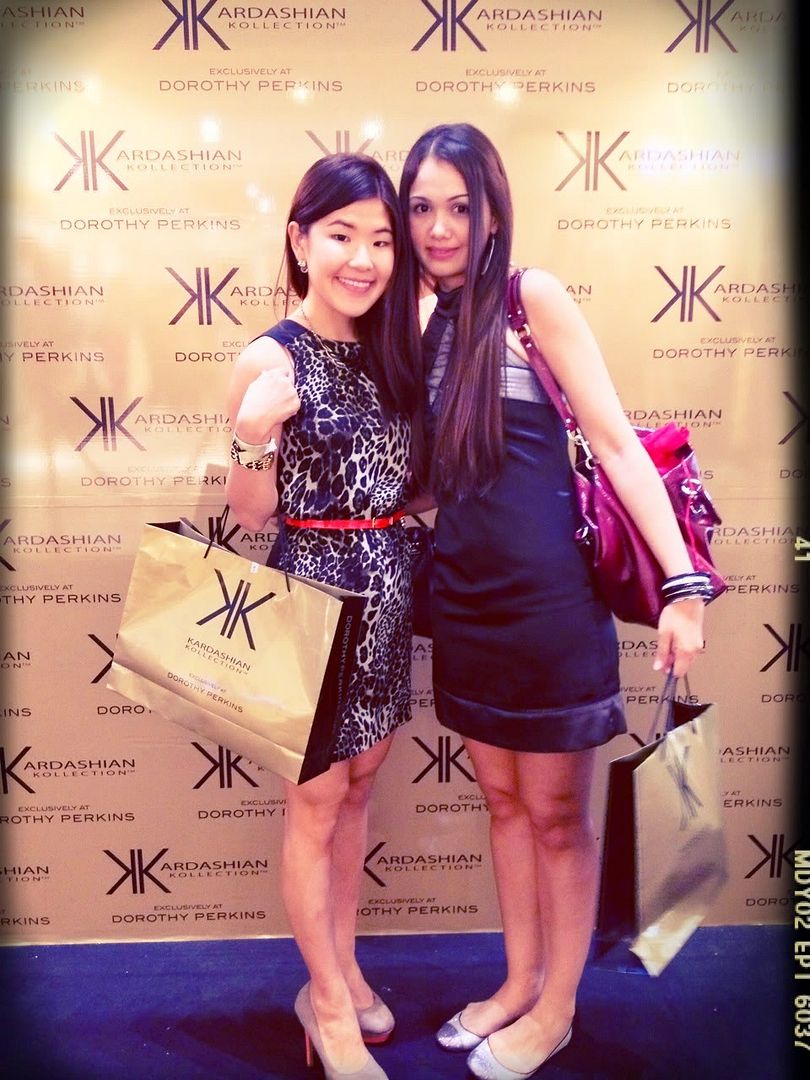 My purchase - the polka dot dress with a v cutesy back!
***
On the way to Jam Hsiao's concert with love! :)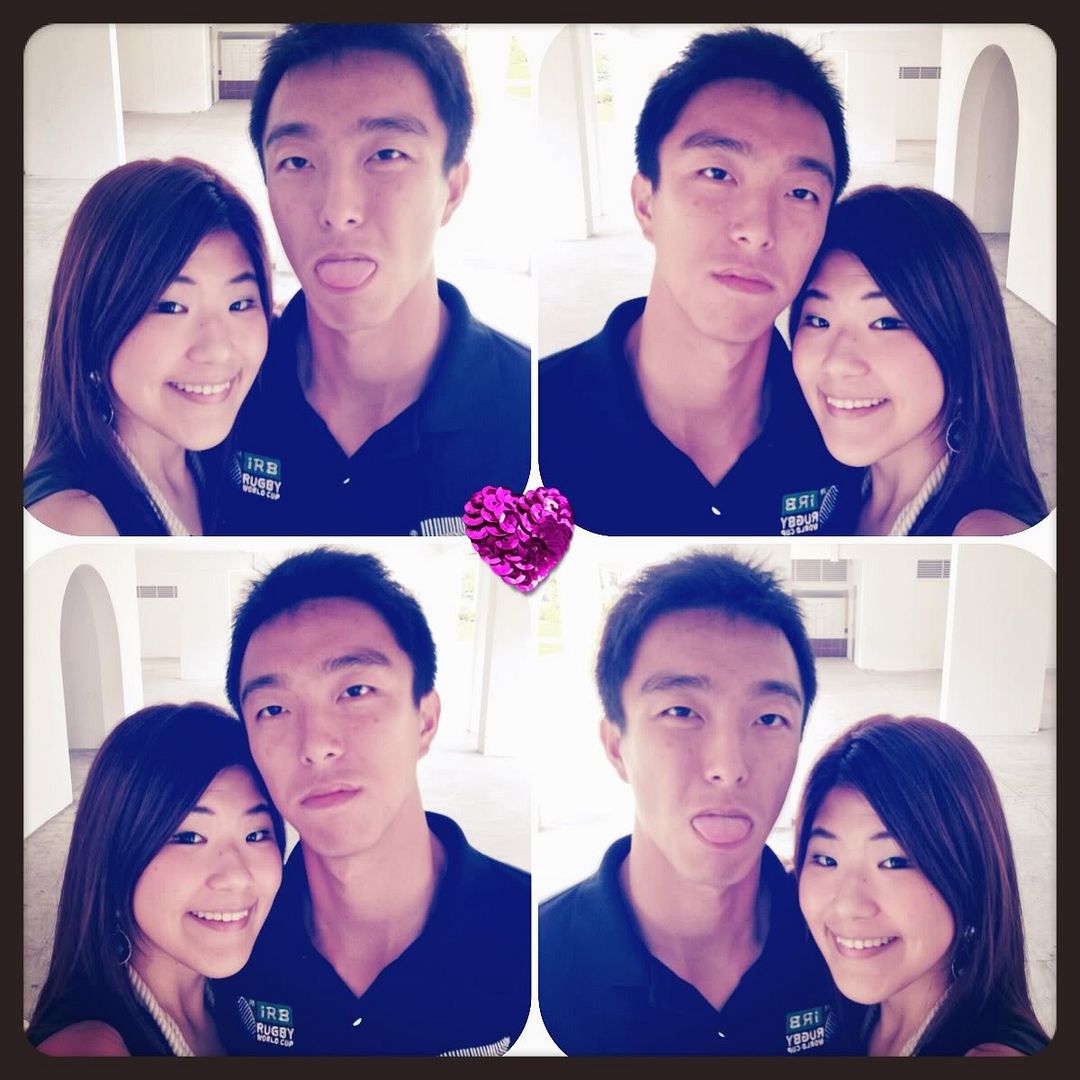 Wanted to wear my new statement necklace from TE, so I matched them with a black leather dress. Most of the times I match my accessories with my outfit, but this time I did it the other way round :)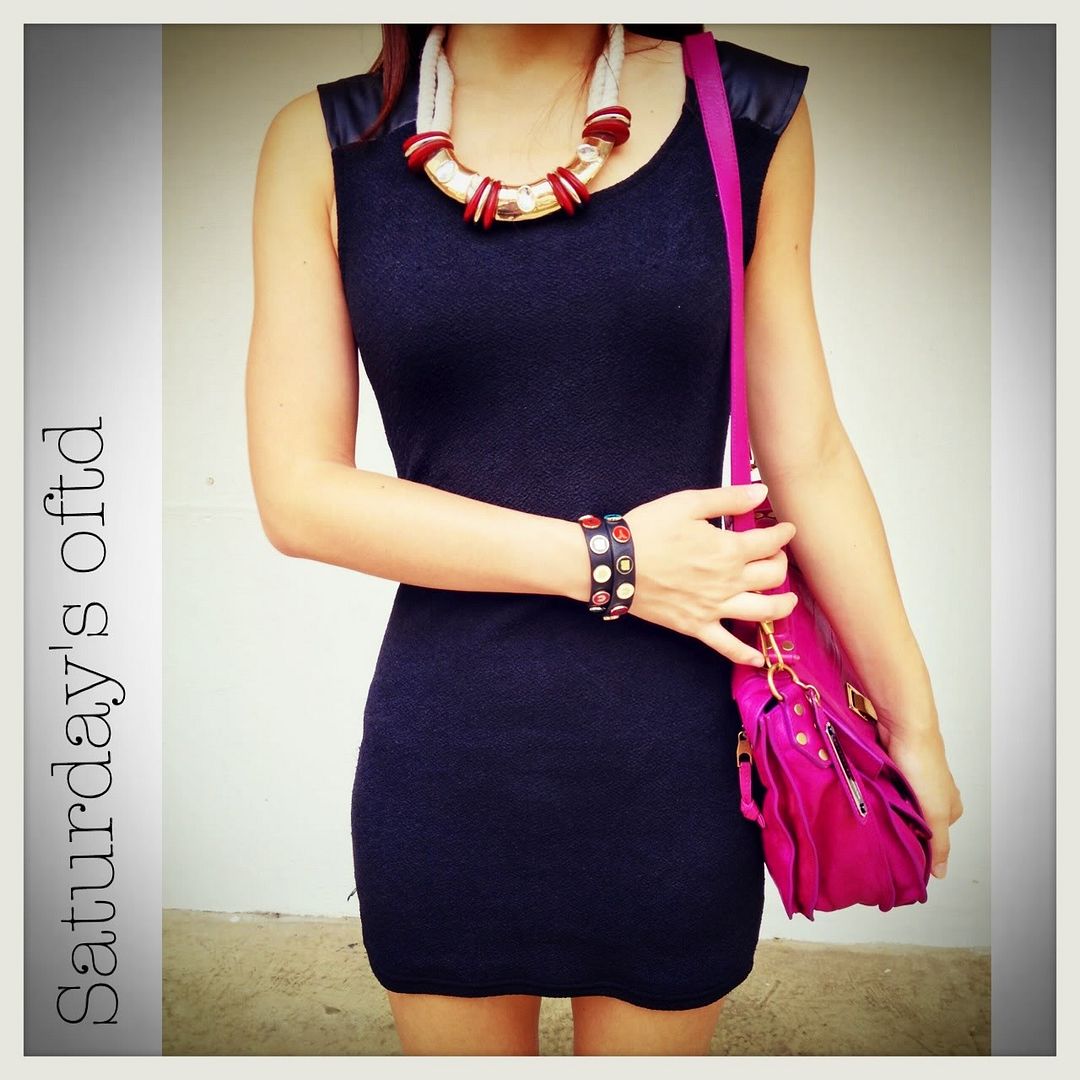 HK dress / TE necklace / PS1 bag/ Marc Jacobs Bracelet
Not a fan of Jam Hsiao but his vocals are amazing. I was kept entertained during the whole 2 hours and the most epic moment was when he danced to gandum style. Very talented guy!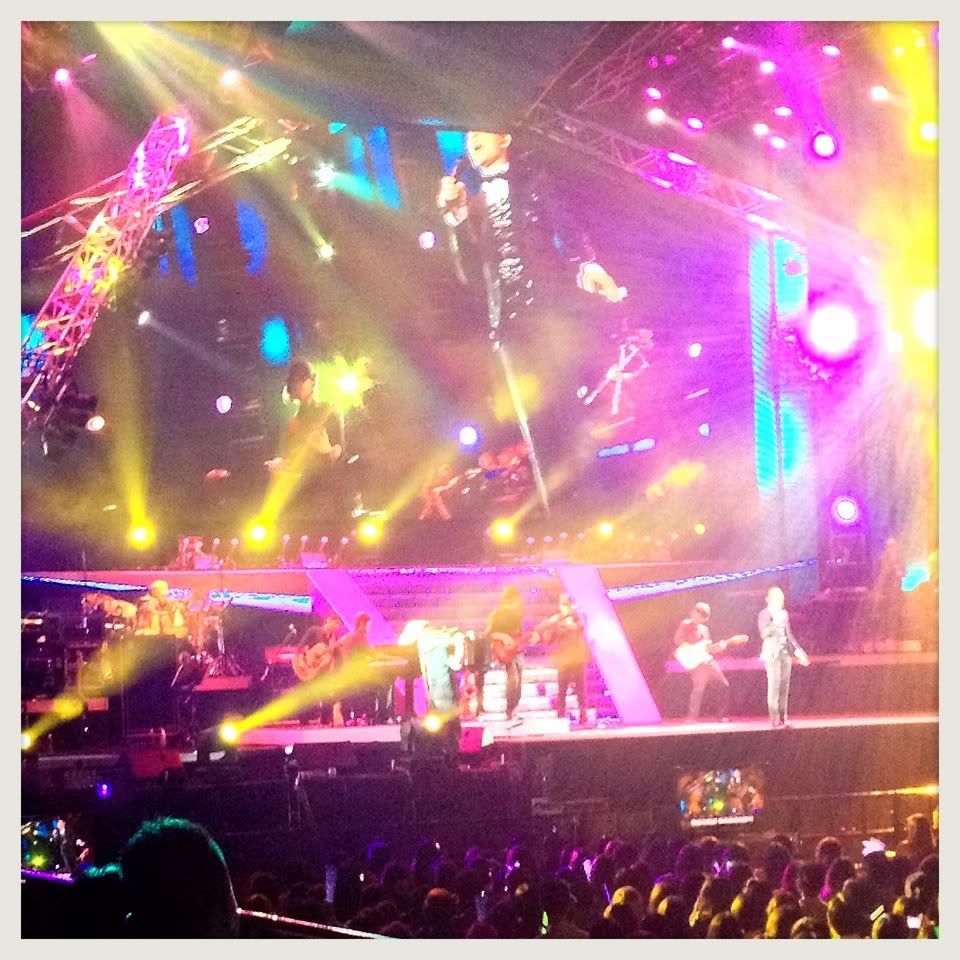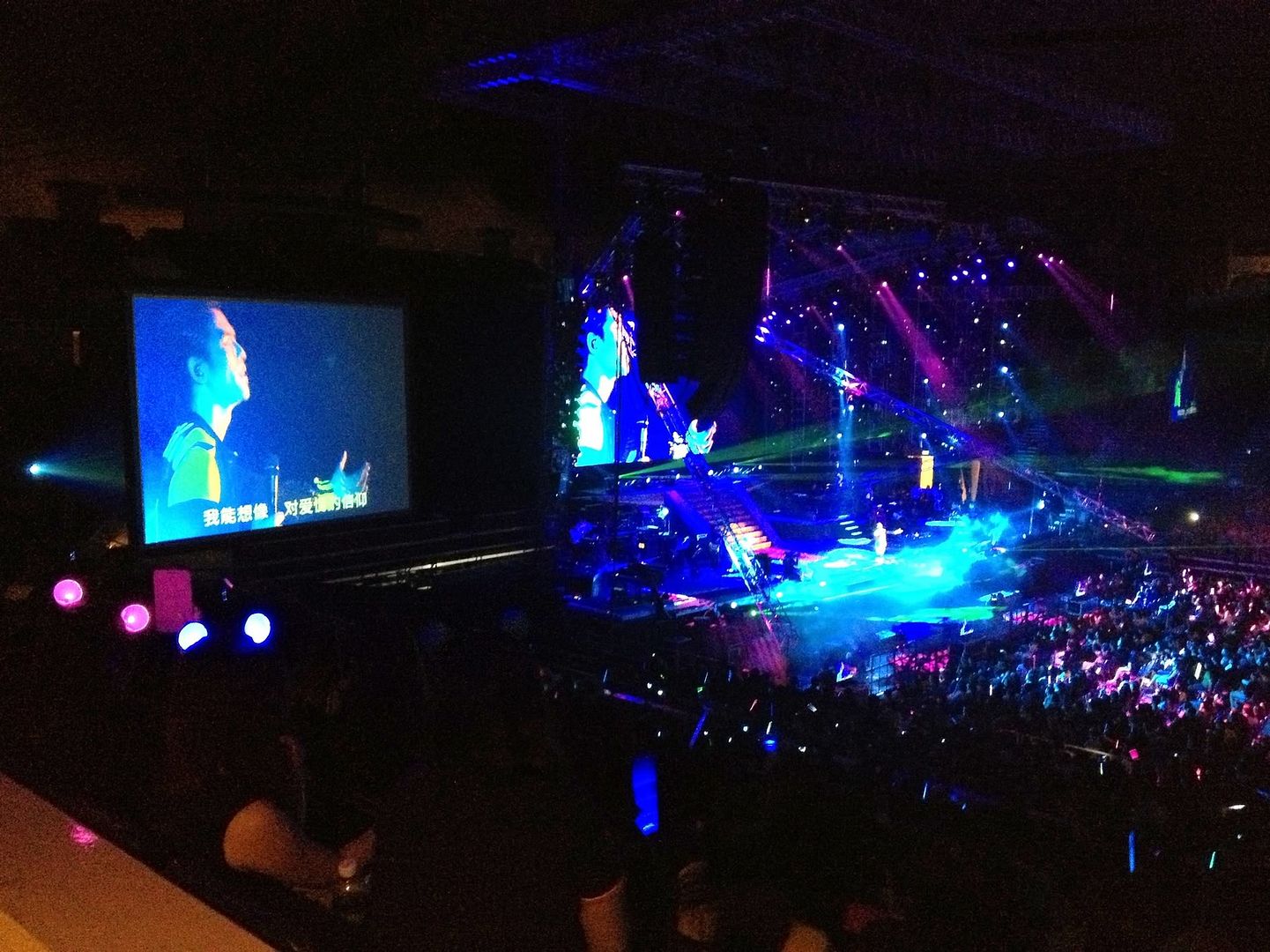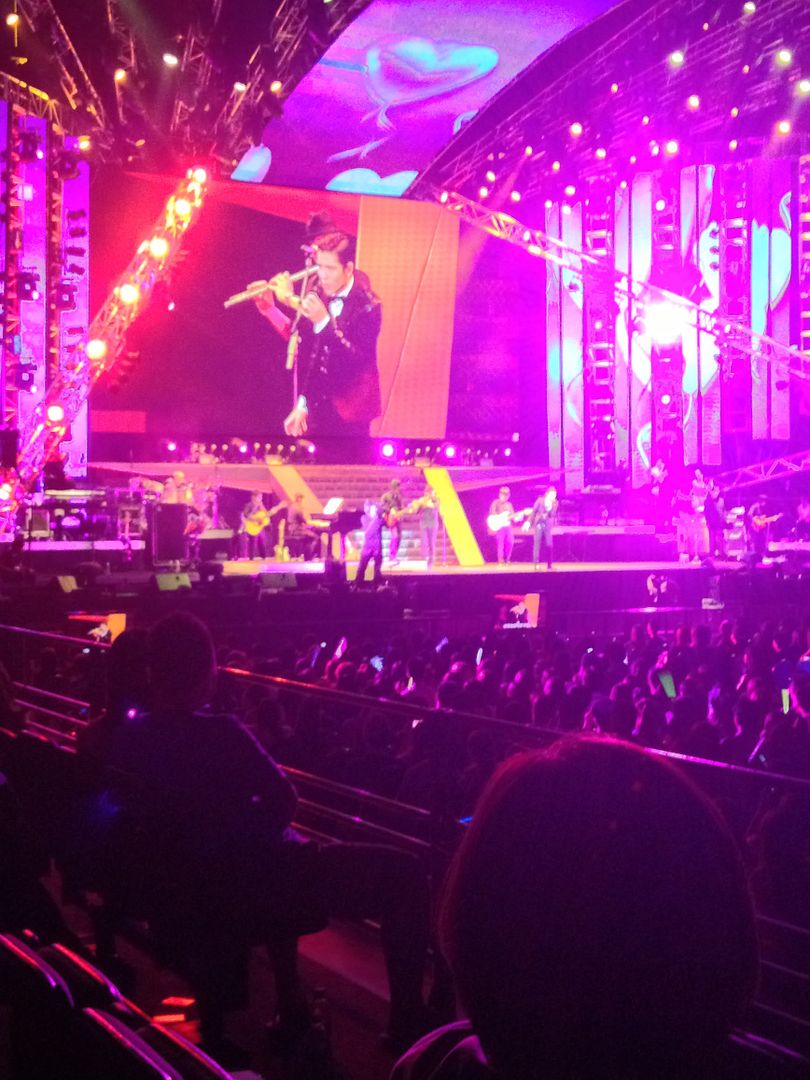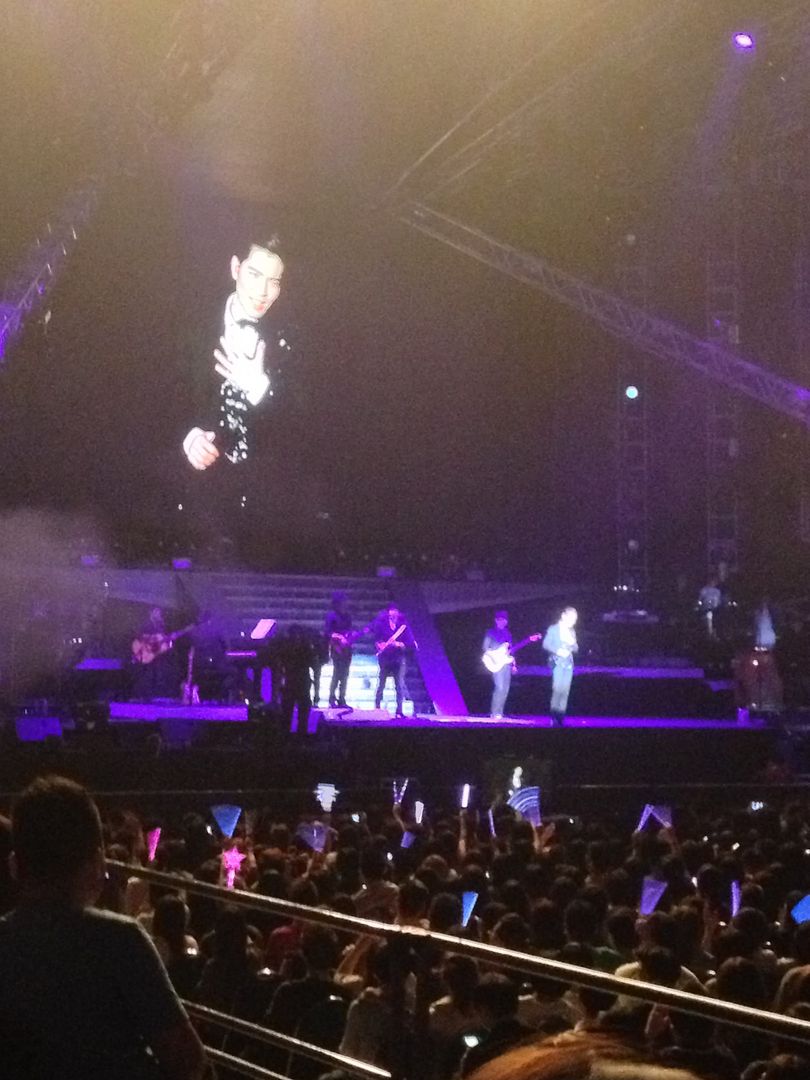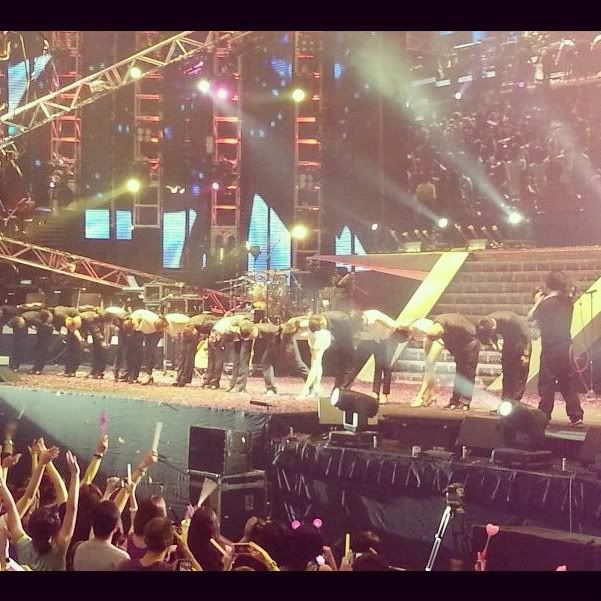 Here's us!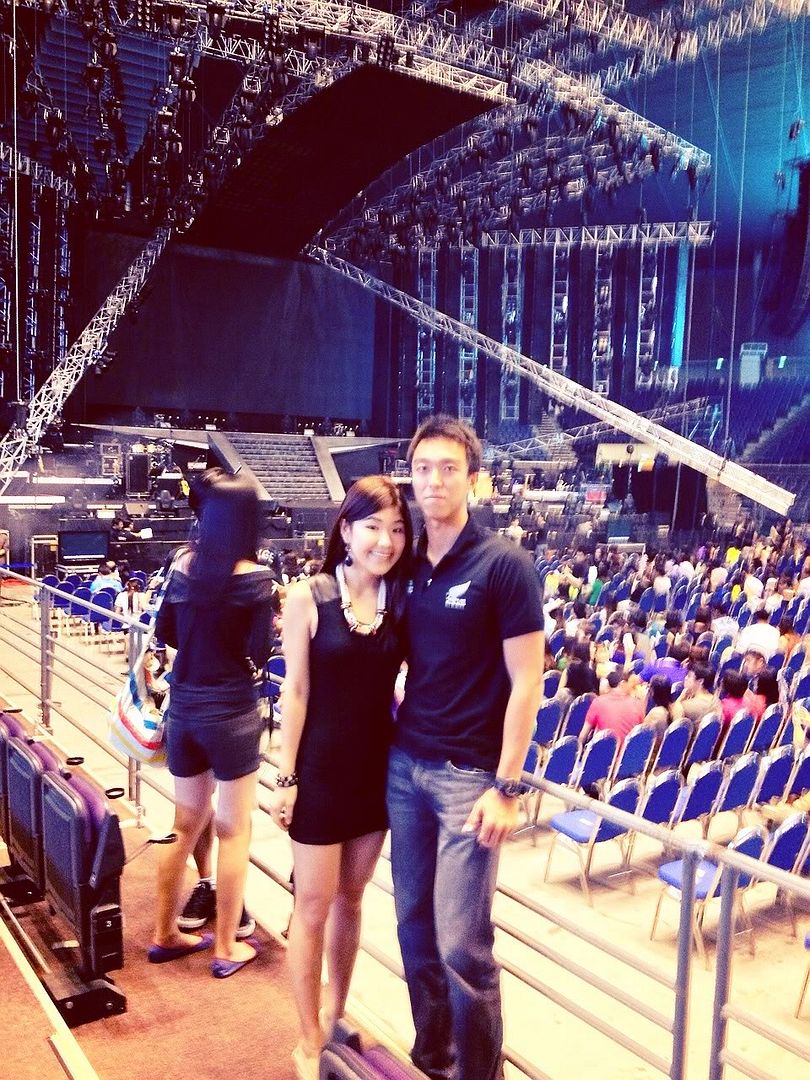 ***
I'm an avid fan of SK2 skincare so I can't wait to try out their facial very soon. Will do a review soon!
Thank you SK2! :)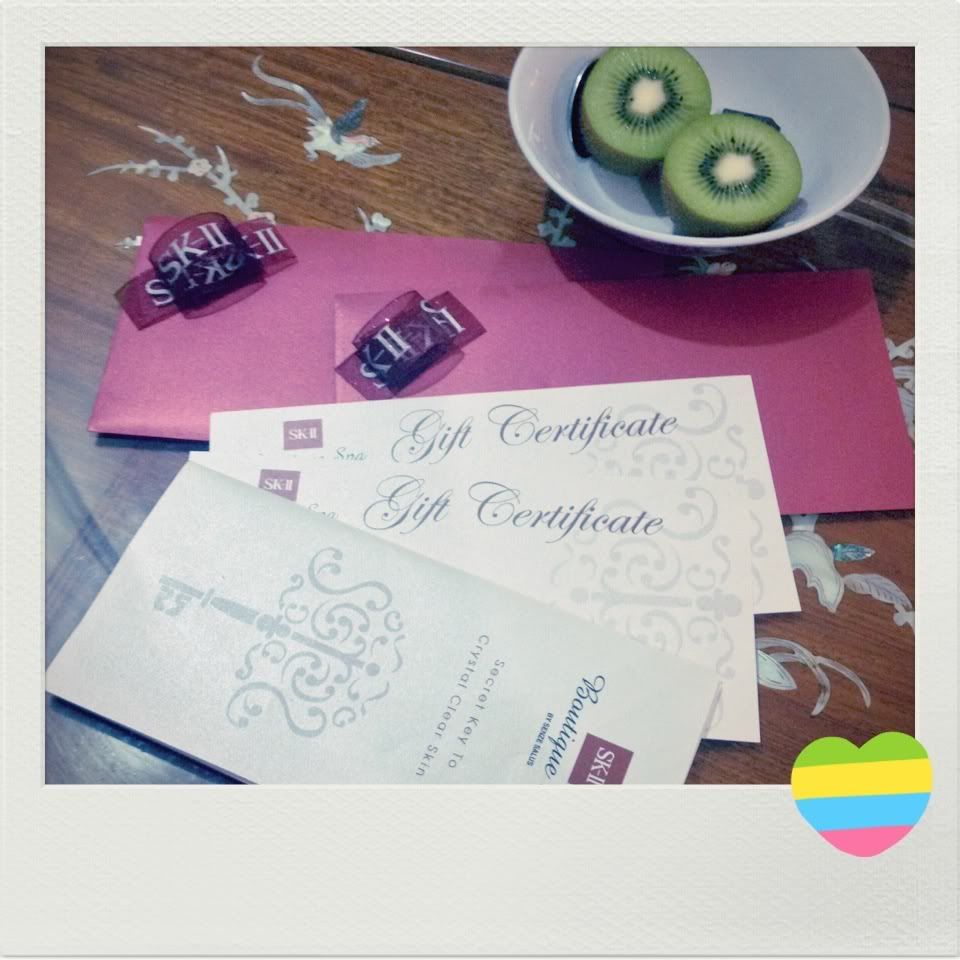 My colourful mat & tube for pilates!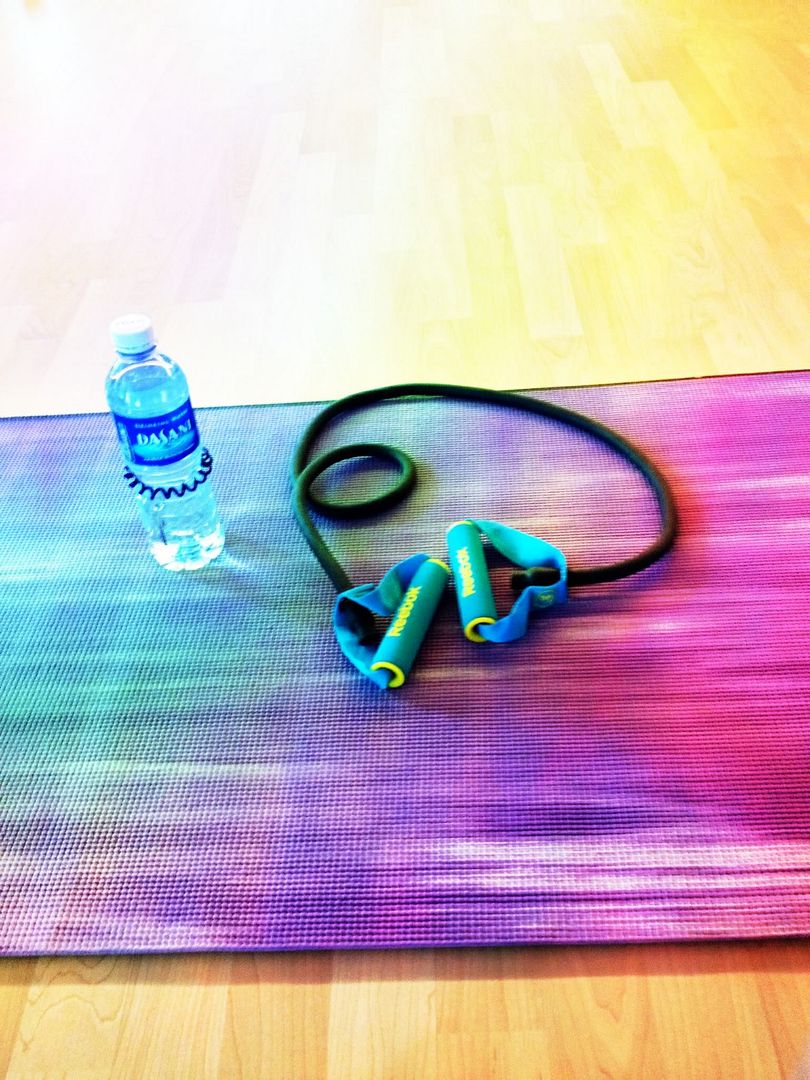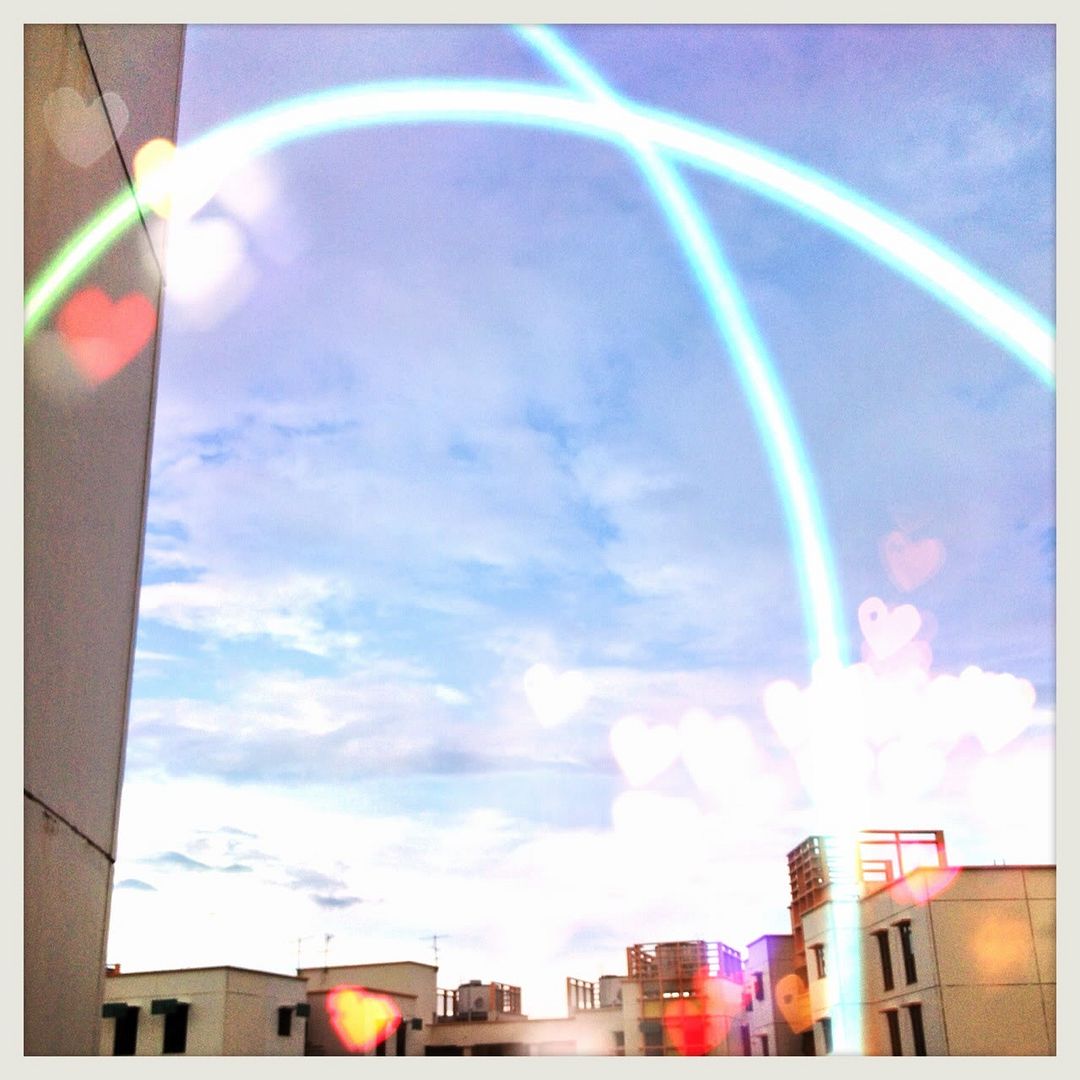 To die for wedges at H&M but I'm not willing to part with $399 for it. Looks like you are floating in the air when worn hahaha.
I love buying sportswear but I think I need to stop. Colourful and pretty apparels make working out for fun and it kinda motivates me in a way or another. For yoga and gym, the thinner straps sports bras can be used. However for heavy intensity workouts like running, it's best to wear those with thick straps for more support or racerback styles.
Ending with a review of Love Bonito Thyme Tweed Shorts in Black (S)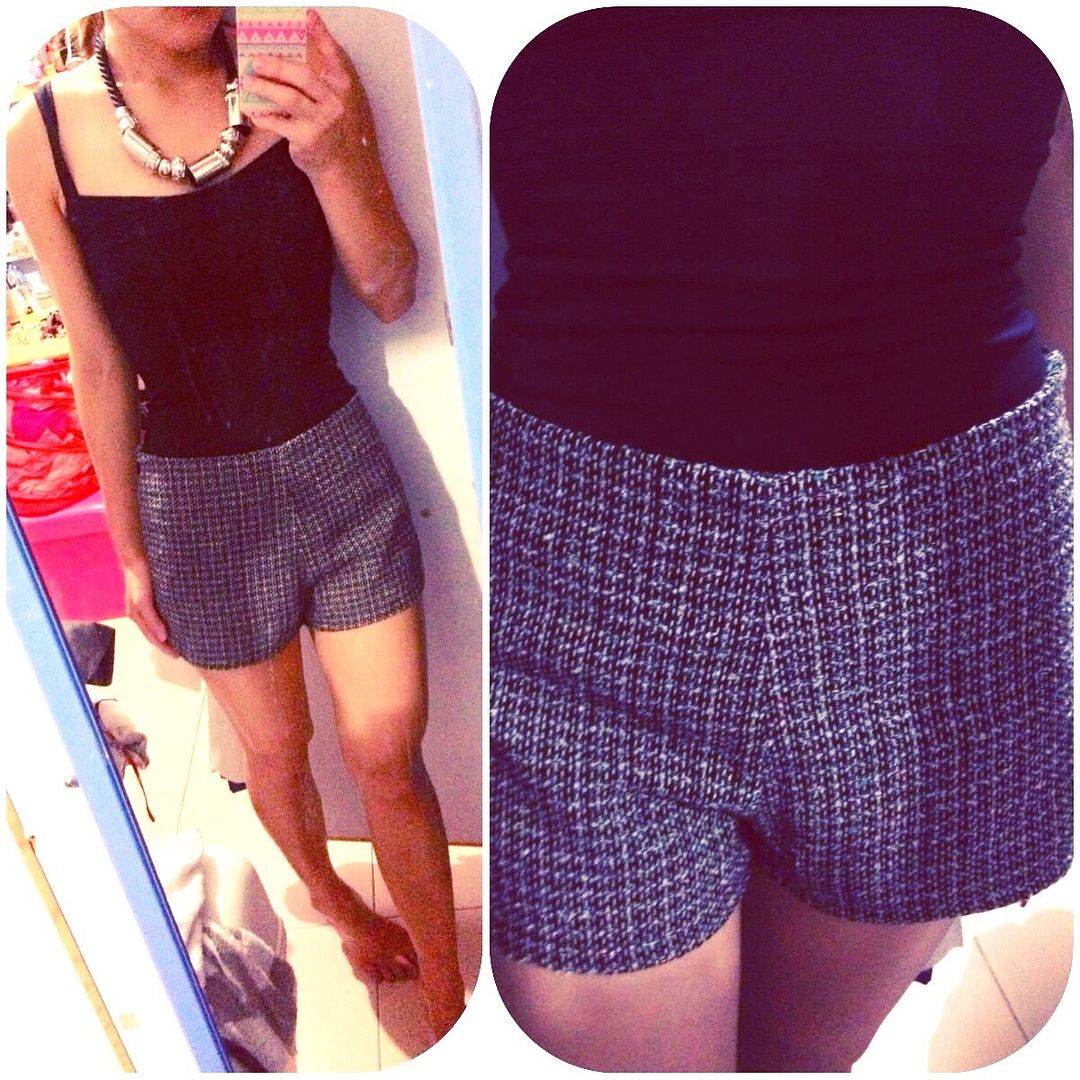 Slightly loose for me but still acceptable, worn on the hips instead of the waist. It is of quality material and has lining inside so there's no itch at all. Very pretty and classy shorts to own.
***
It's the birthday week so I have been binging alot alot. :(
I will be attending my gd friend's wedding on my birthday this weekend as well, can't wait for it! Feeling guilty about not exercising the entire week but I will make it up next week when I have fully recovered. I keep telling myself it's okay to miss a work-out or two but never compromise your health. Somehow my body feels otherwise and I get restless and moody without sweating. Need to start my bikram-running-yoga-pilates lifestyle soon before I slack too much!
Till the next blog entry! ;)