It's a beautiful Sunday so I'm back to blog as promised. :)
Here's my last blog post on the birthday weekend whoops, before the post never gets published. There's hardly any backlogs so I can be back with more fashion related posts and clothes reviews by next week! :)
***
I spent my birthday and birthday eve with TC and it was a really simple and happy affair. He's never the romantic type of guy and not the kind who will send long smses, buy flowers or come up with fanciful poems. Initially, I was disappointed due to expectations and I'm glad I got out of it really. When I started to know him better, I find that he's really sweet in his own ways and put my interest before himself all the time, and that is his way of expressing love.

We went to Taiwan & Hong Kong for my birthday during the first year when we got together. The silly boy hid two bears, a pink heart-shaped card, different boxes and a T&C necklace into the luggage and he put them all in the fridge at midnight. When asked to get drinks, I did not suspect a thing and my expression was priceless when I saw them. The T&C necklace was hidden in a random box and the necklace was replaced with a small note in the T&C box. I was asked to play the "Find the necklace" game.. that is how memorable it was and he's funny like that.
We watch movies alot, almost one every weekend till sometimes we have nothing to watch anymore. Yesterday, we watched "Rise of the Guardians" and it was a cartoon child-like Christmas movie. We have really different movie preferences and we hardly watch cartoons because it is not the kind that he prefers. When asked why he booked that, he said he sensed that I was feeling bored so he selected it to make me happy since it's the kind I like. The movie was really awesome and brought me back to the childhood days.. I believed in Santa Claus, Tooth Fairies and anything magical. When leaving the theatres he said he would be my personal guardian angel and be all the characters combined, and that the "happiness-and-hope" light in me will always be lighted up. In the movie, all the guardians are in charge of making sure that the "light" in each kid would always be there and if one light goes down, it means the kid has stopped believing in the characters already. It made me smile and I was happy the whole day upon hearing that hahaha since he's hardly the expressive type. Anyway, GO WATCH THE MOVIE it's really awesome and there's a kid in all of us I bet!!
Okay enough of all the lengthy text shall let the pictures load! :)
***
Birthday Eve -
Here's my OFTD for my birthday eve, accessories and dress from H&M. Been looking at this dress for a while and glad they finally restocked it on the racks so I had to grab it coz it's so classic! Glad I didn't get those similar ones from online blogshops.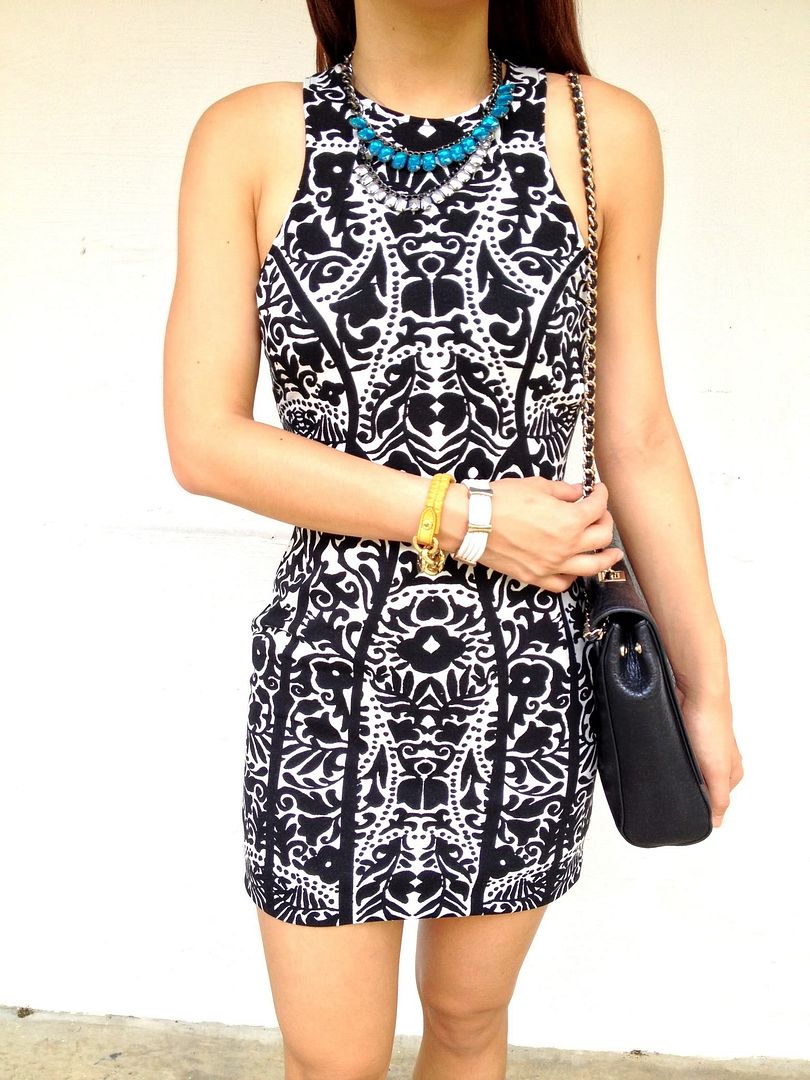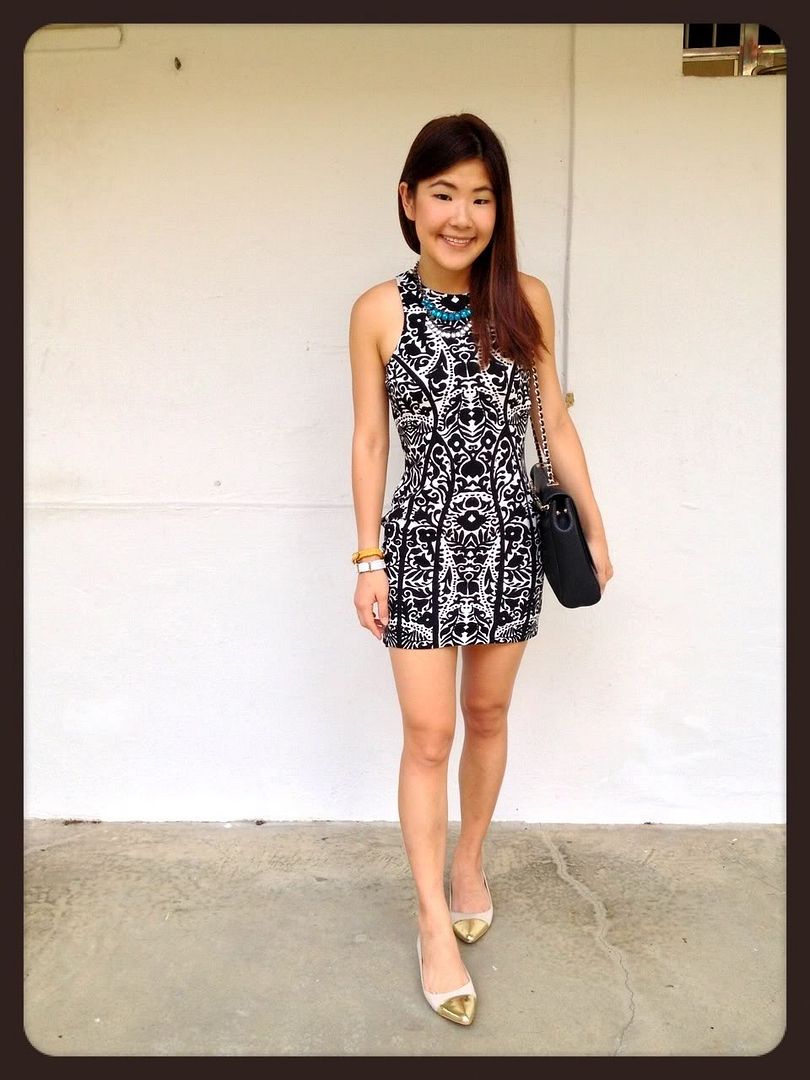 H&M dress, H&M necklace, Bimba & Lola / TE bracelet, Zara Bag, LB Flats
Visited the extended wing at Plaza Sing, I love visiting malls #职业病. There's this section with all the history of PS and shoppers can write their wishes and thoughts to hang on the wall. It's really interactive and interesting I thought :)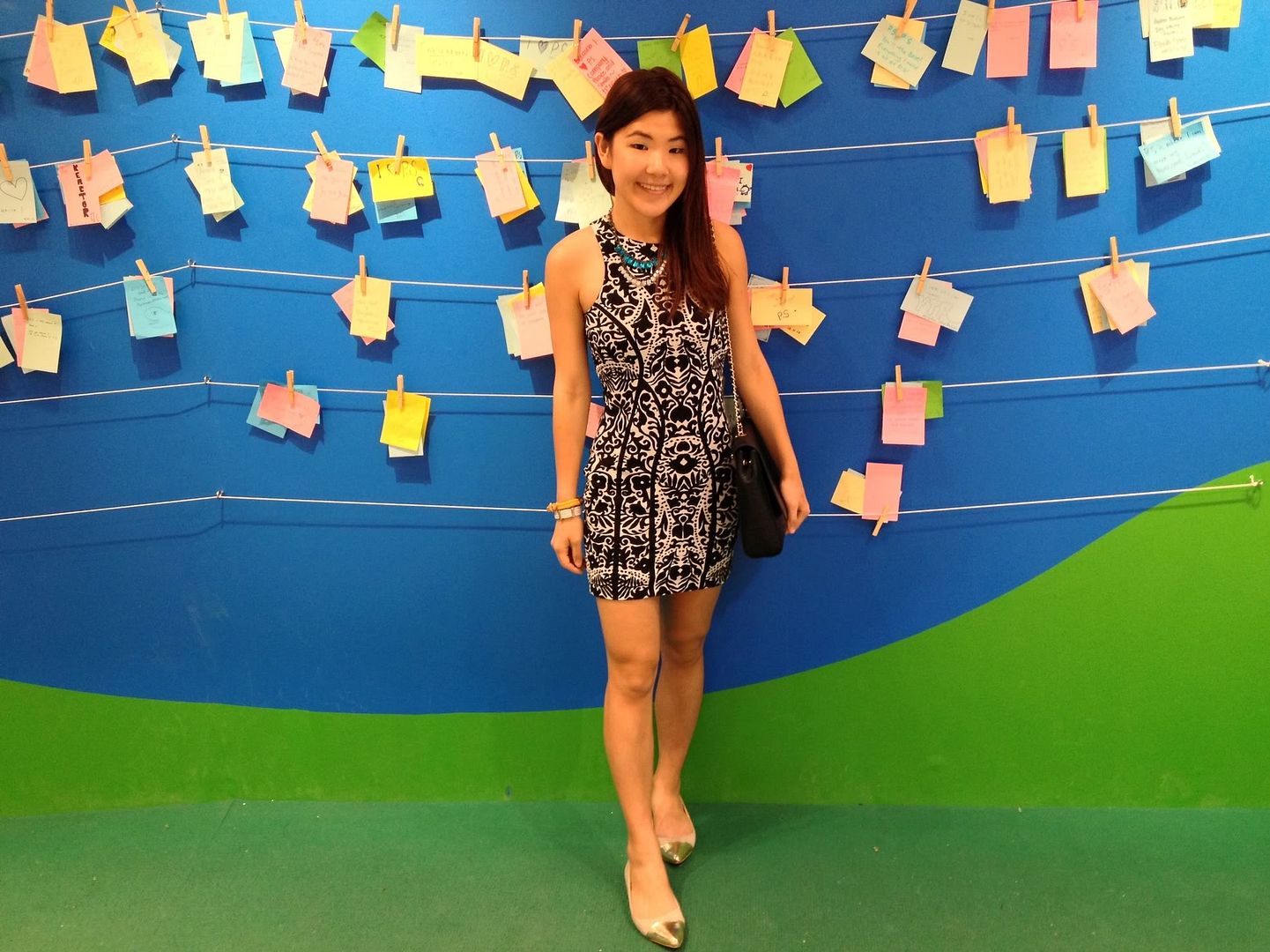 Not forgetting the reminders to LAUGH, have FUN and JOY! <3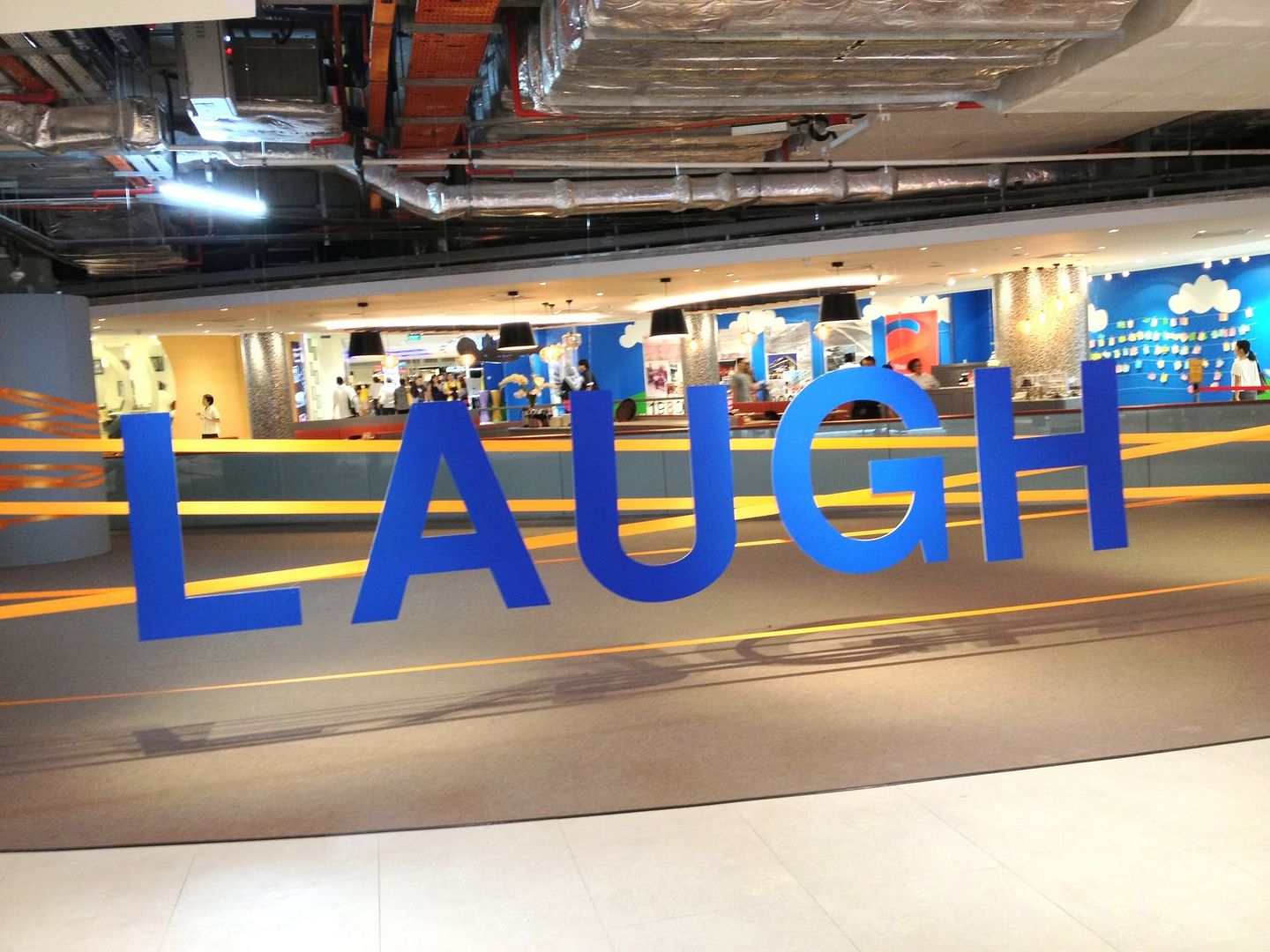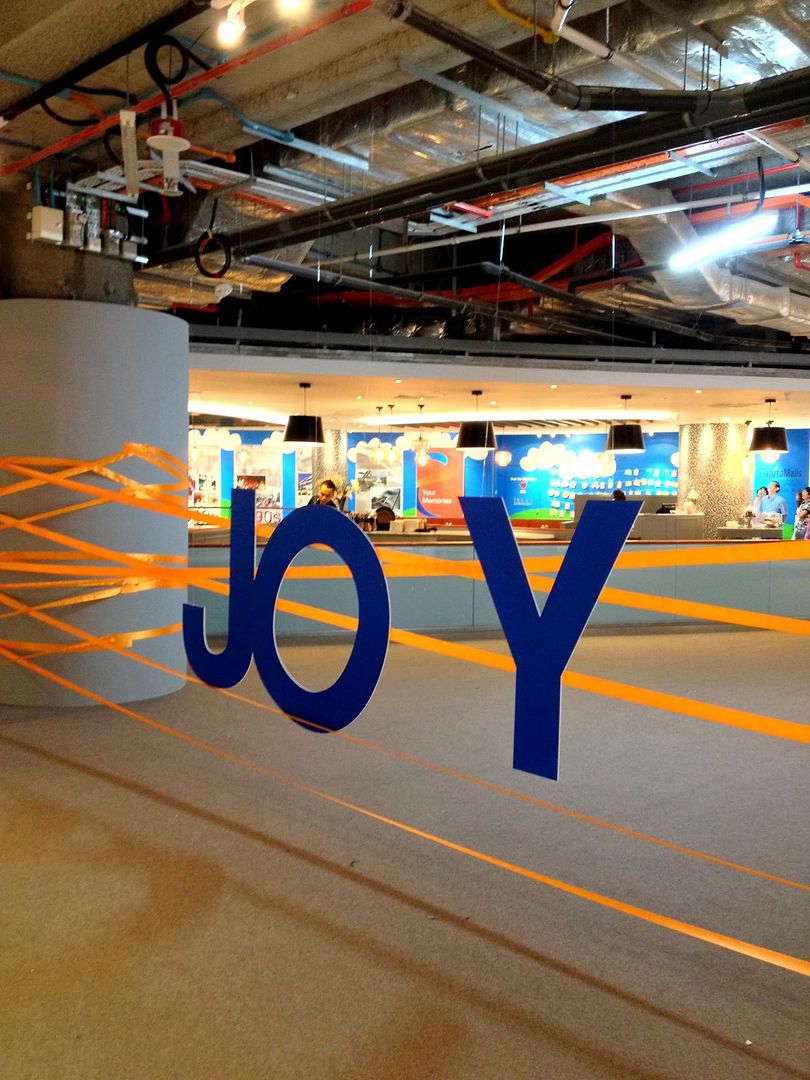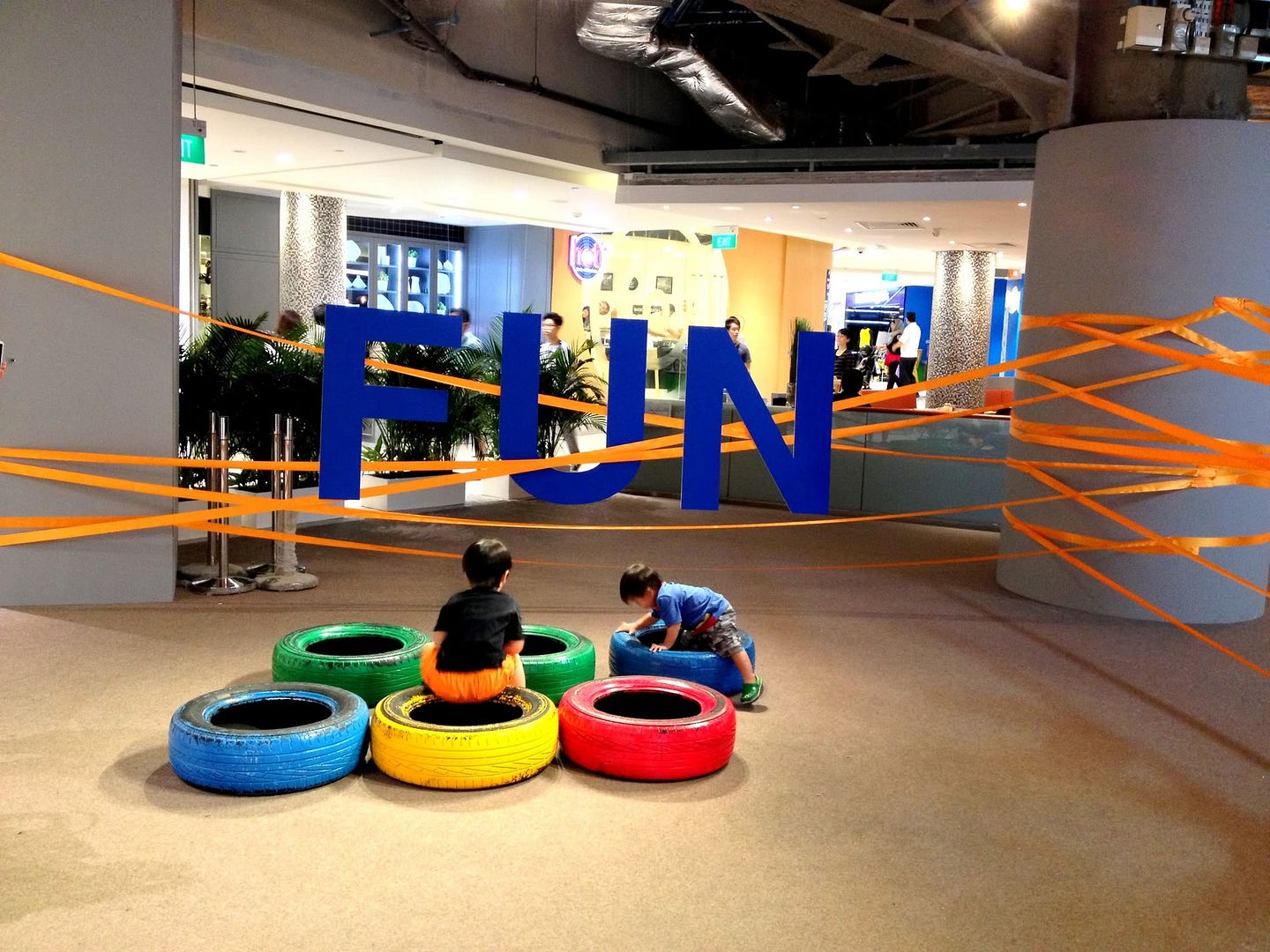 Our mandatory weekend shot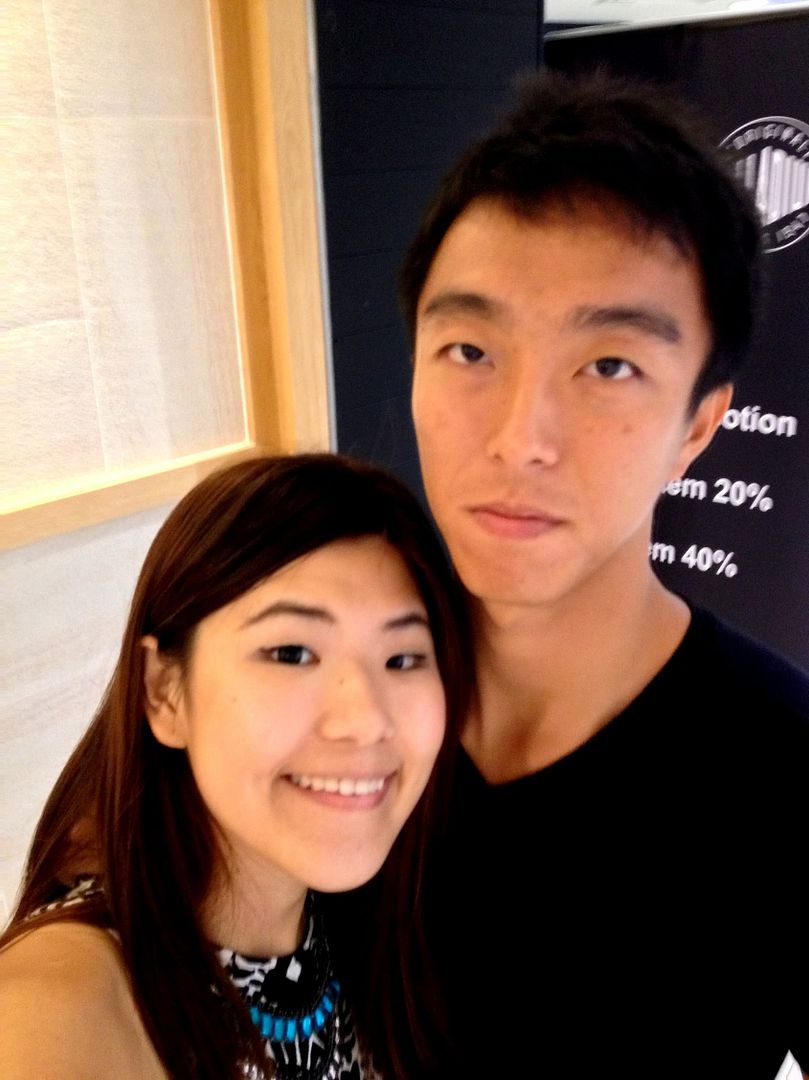 Went into my fav BYsi shop and came out with this cobalt skirt. I love BYsi for their quality so almost 30% of my wardrobe is filled with their clothes haha :)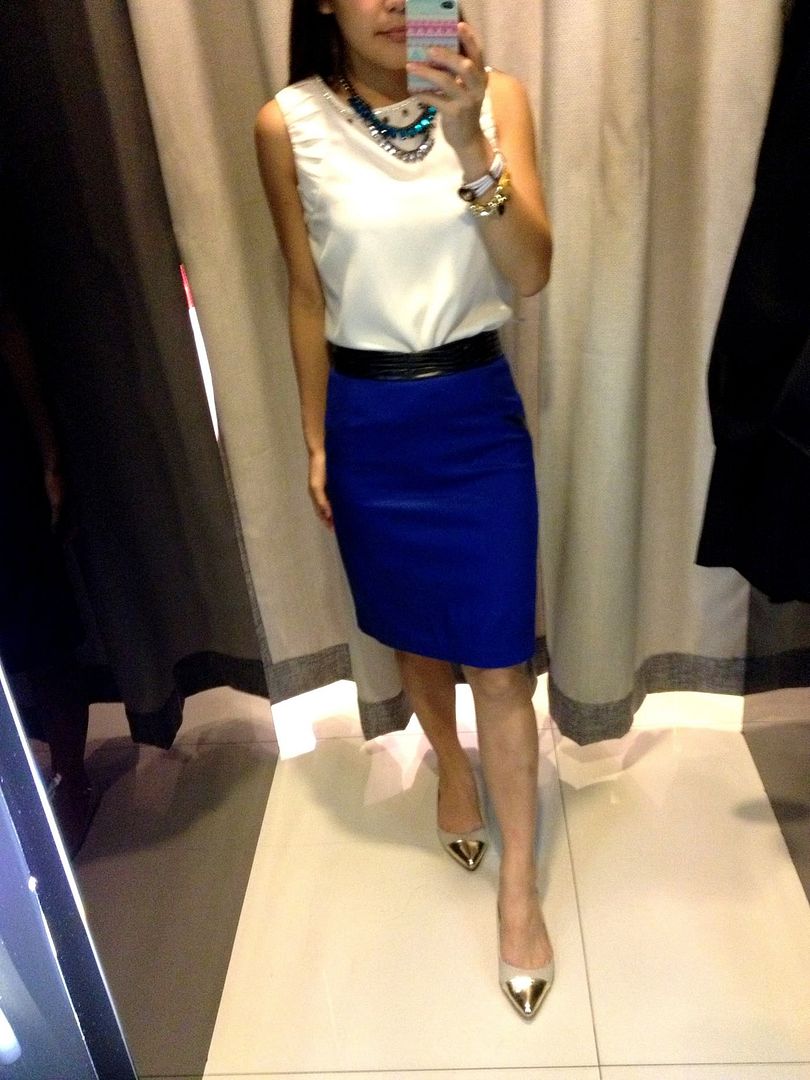 At the watch shop with a quick pic while TC is choosing his watches..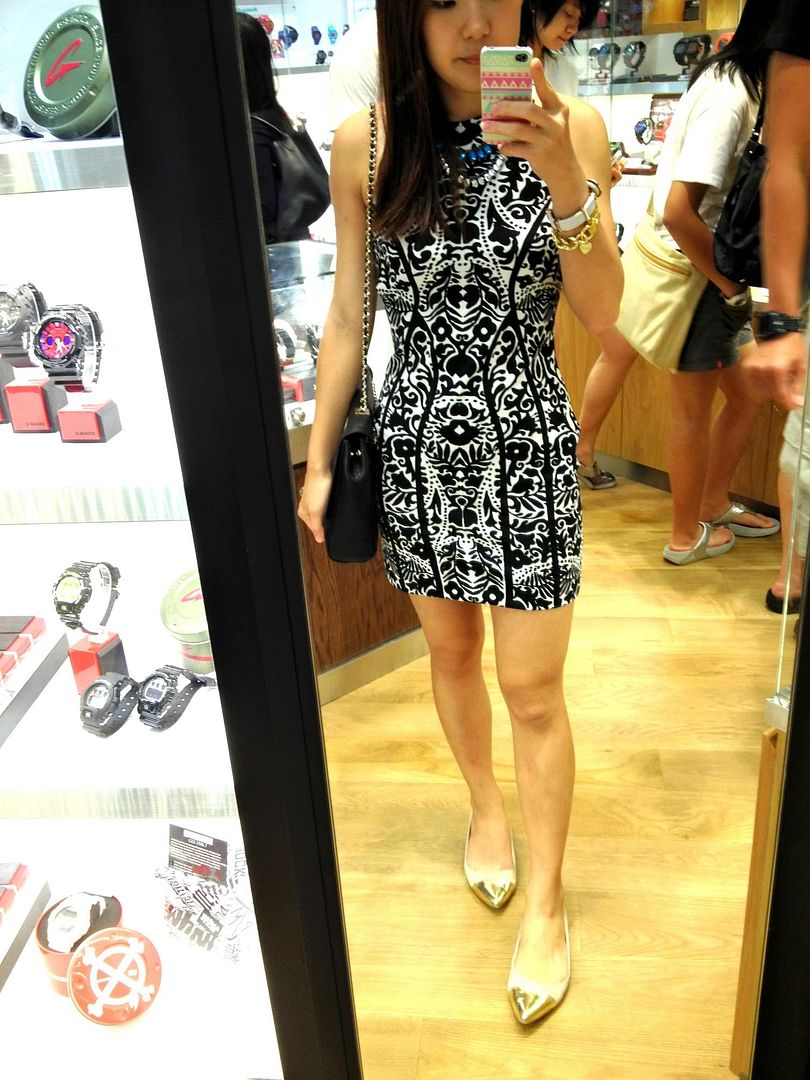 Fan of bookshops and I can stay in one like forever. Here's one of my fav author - Haruki Murakami, love his books!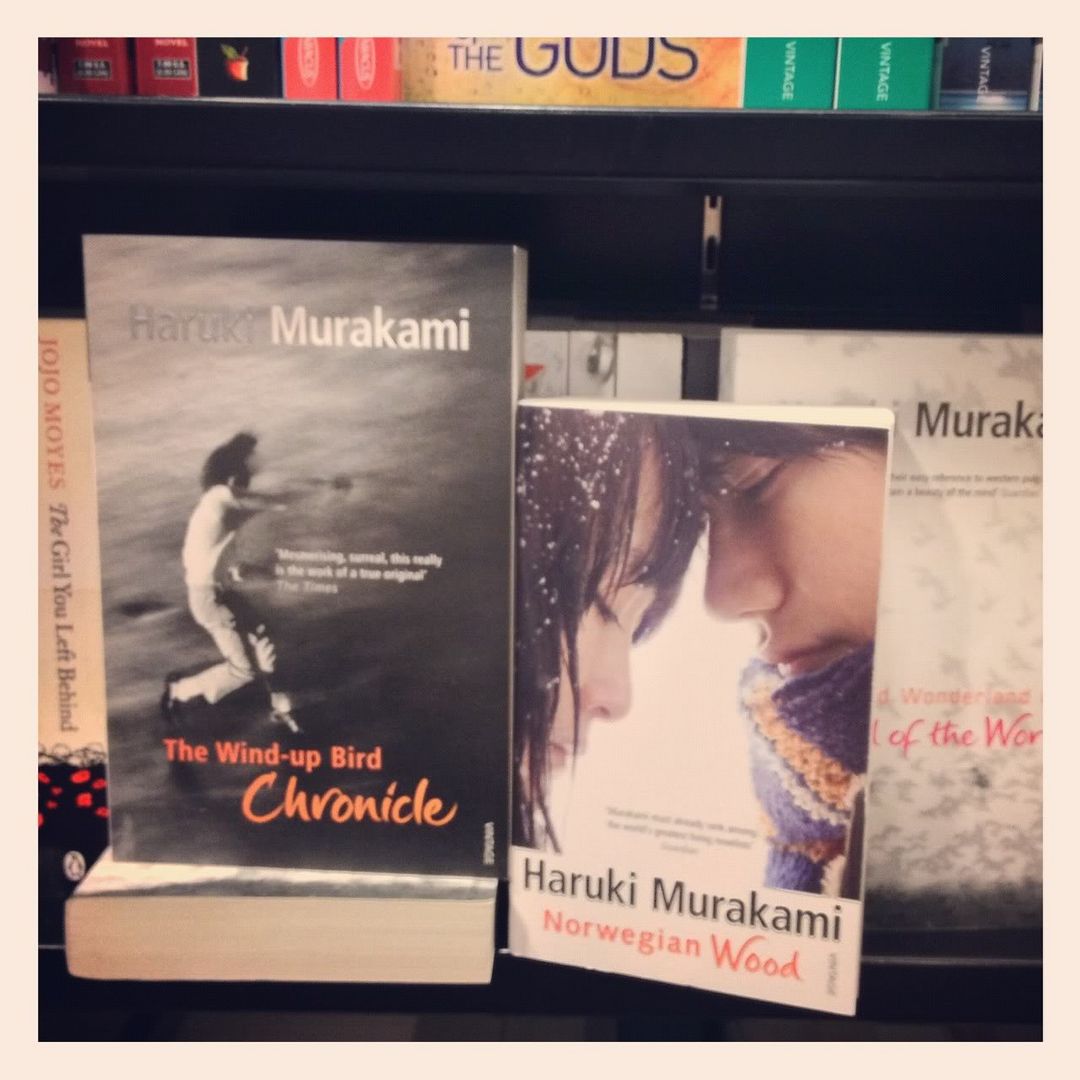 Super cute accessories from Lovisa, I need to stop visiting that accessories shop. Check out their Xmas gift items, so lovely!
He chose Hifumi Restaurant for my birthday eve dinner since we didn't managed to eat it the other time round as we had Itacho sushi in the end.
Hifumi Japanese Restaurant
68 Orchard Road #04-68 (Dhoby Gaut MRT)
Tel: +65 6338 4712
Opening Hours: 11:30am – 10:00pm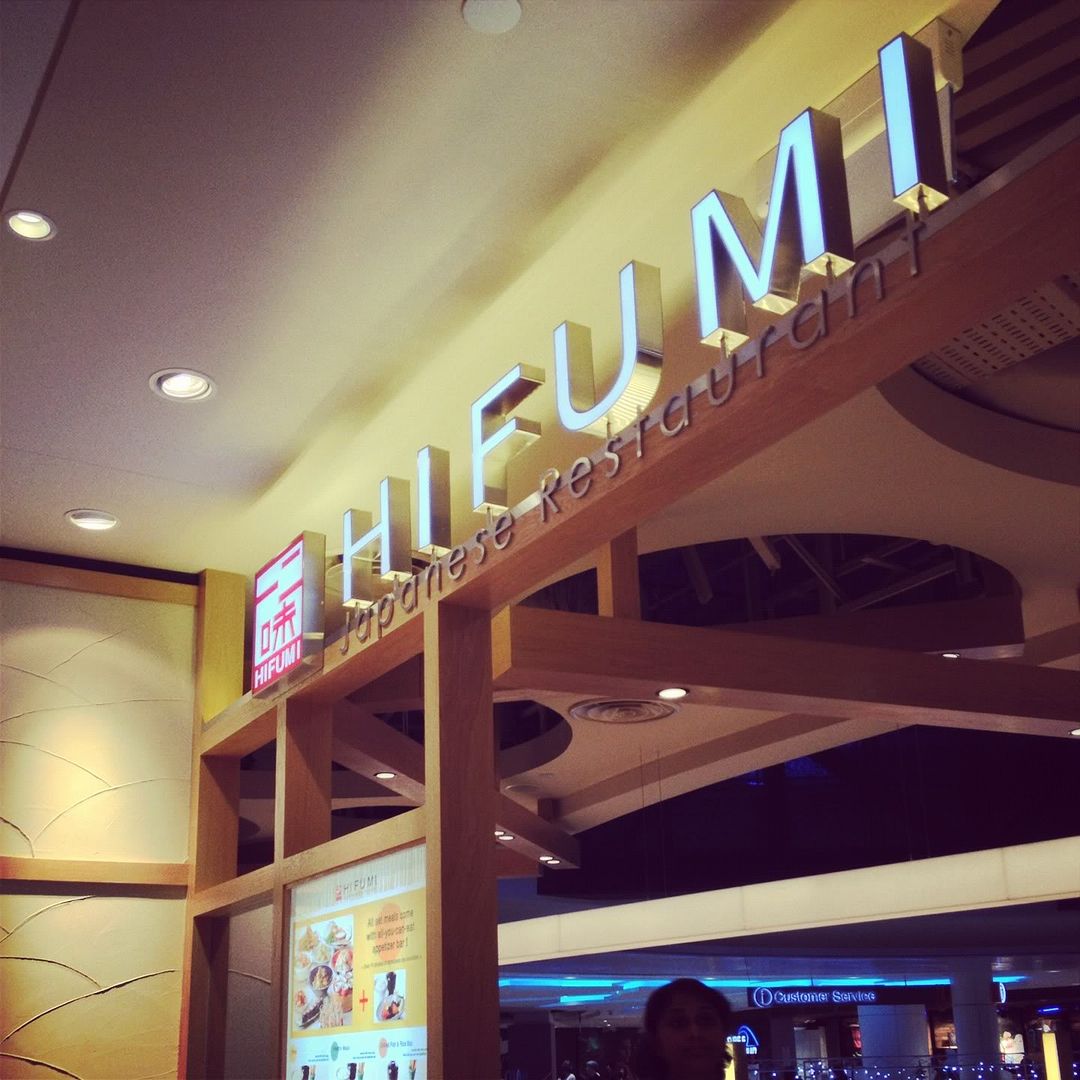 The place is mad fantastic so please try!! Hifumi, the new Japanese restaurant at the Plaza Singapura extension, serves bento sets meals with all-you-can-eat appetizer bar. Free flow drinks at $1.90 as well. Super value for money and most importantly, food is fresh and yummy too!

We ordered two main dishes and I had a Pork Katsuni Set ($11.90) of simmered pork cutlet with egg. The rest are the free flow sides that we took :)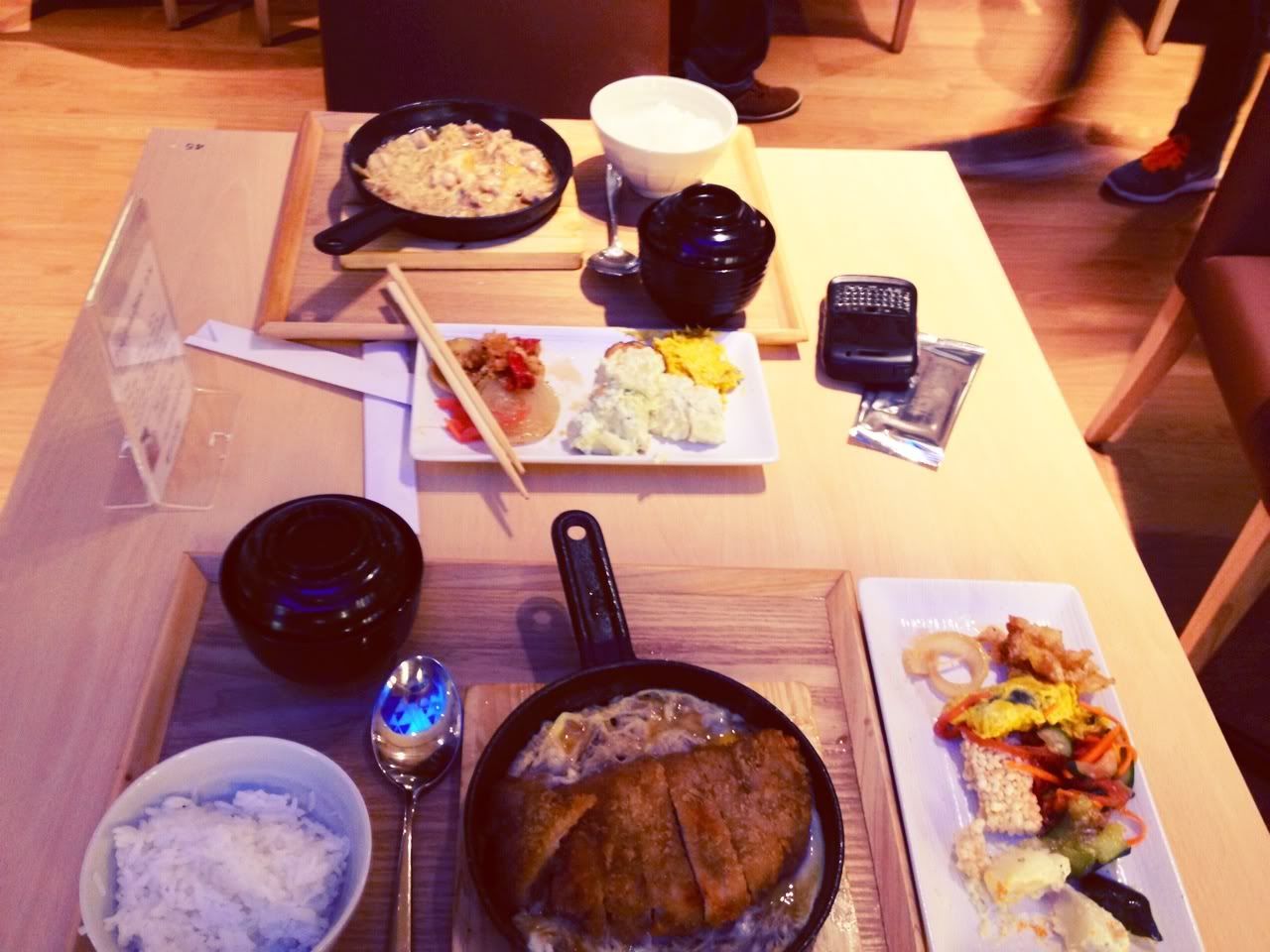 ***
My birthday dress that day - A maxi dress from Hollyhoque.
First time wearing because it's abit too sweet for my usual styles but I decided to don it on for a change :)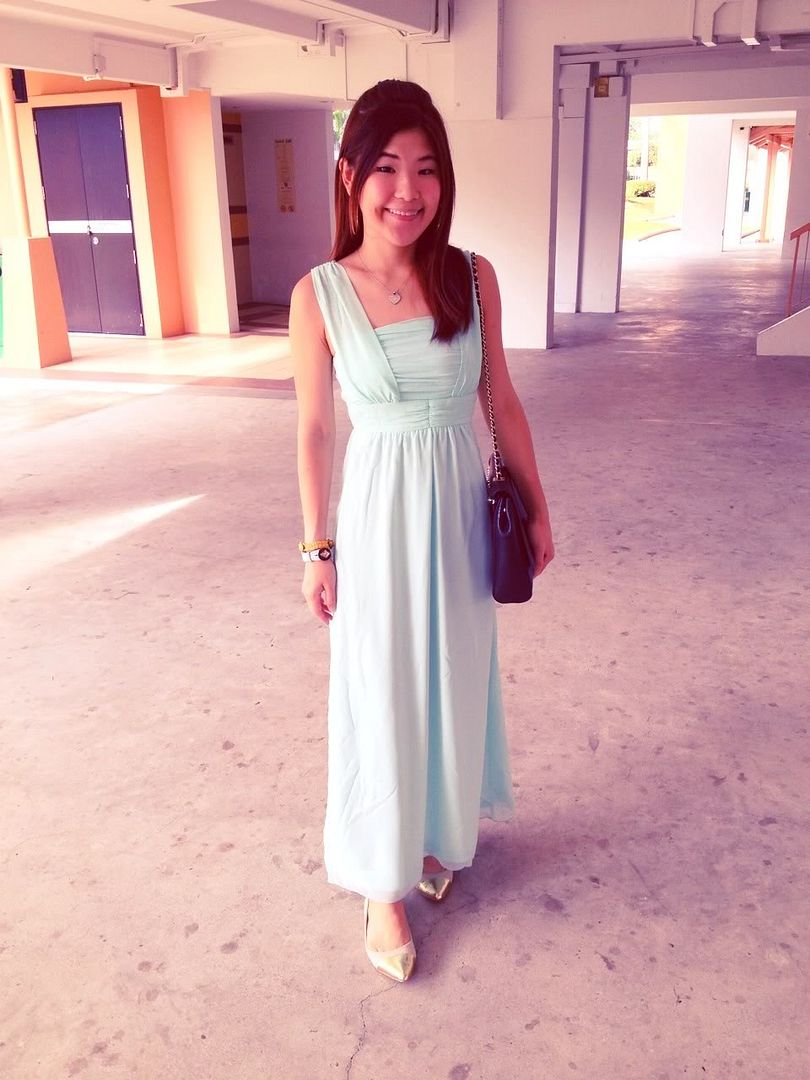 The brunch place - Wild Honey at Scotts Road.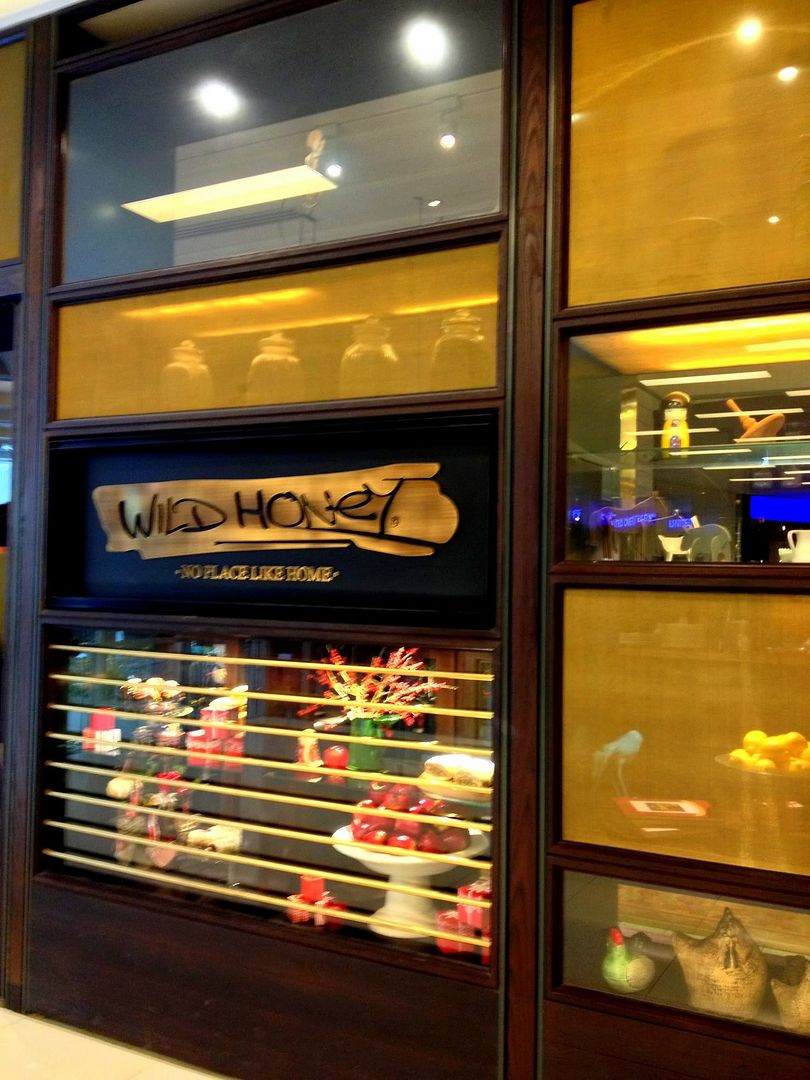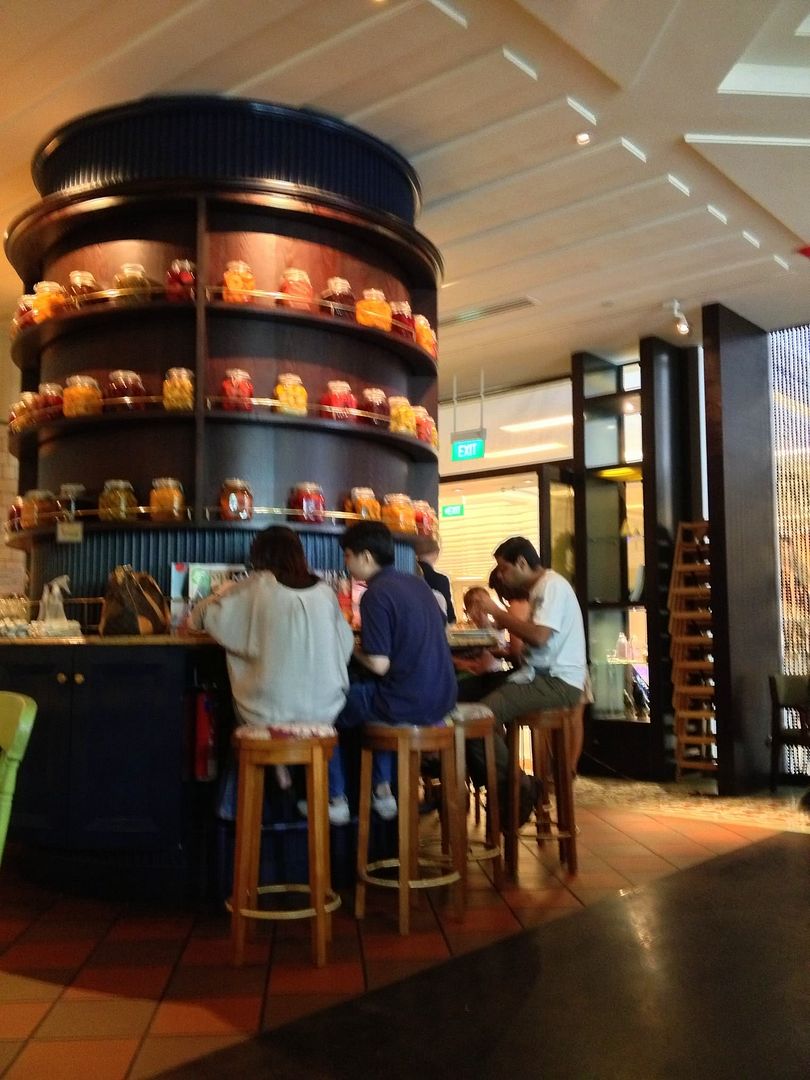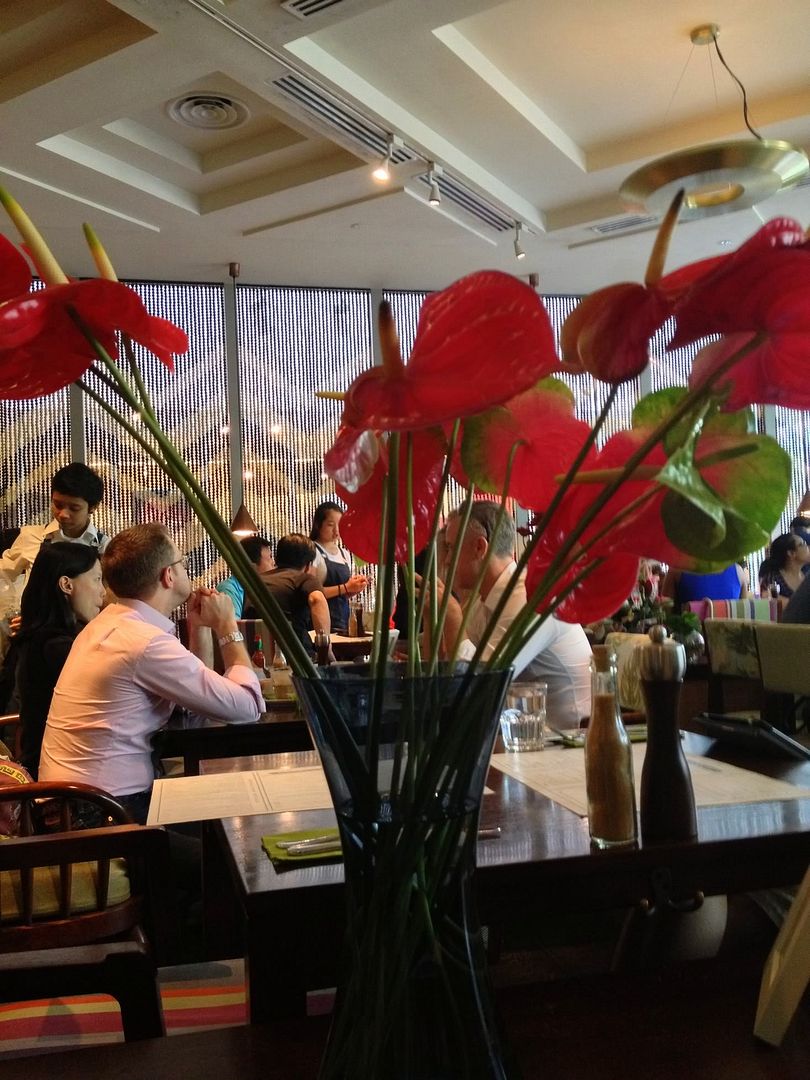 And greedy me had the English All day breakfast. Super big portion but I'm loving it!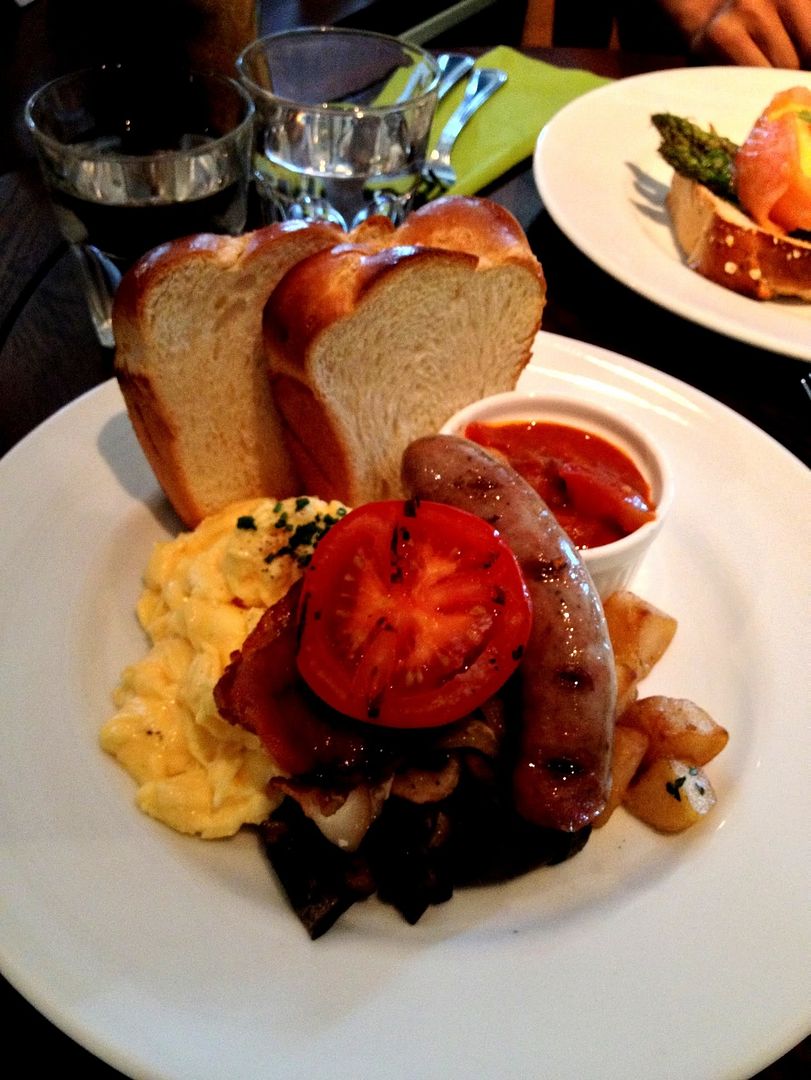 TC ordered the Salmon Benedict dish and it was yummyy!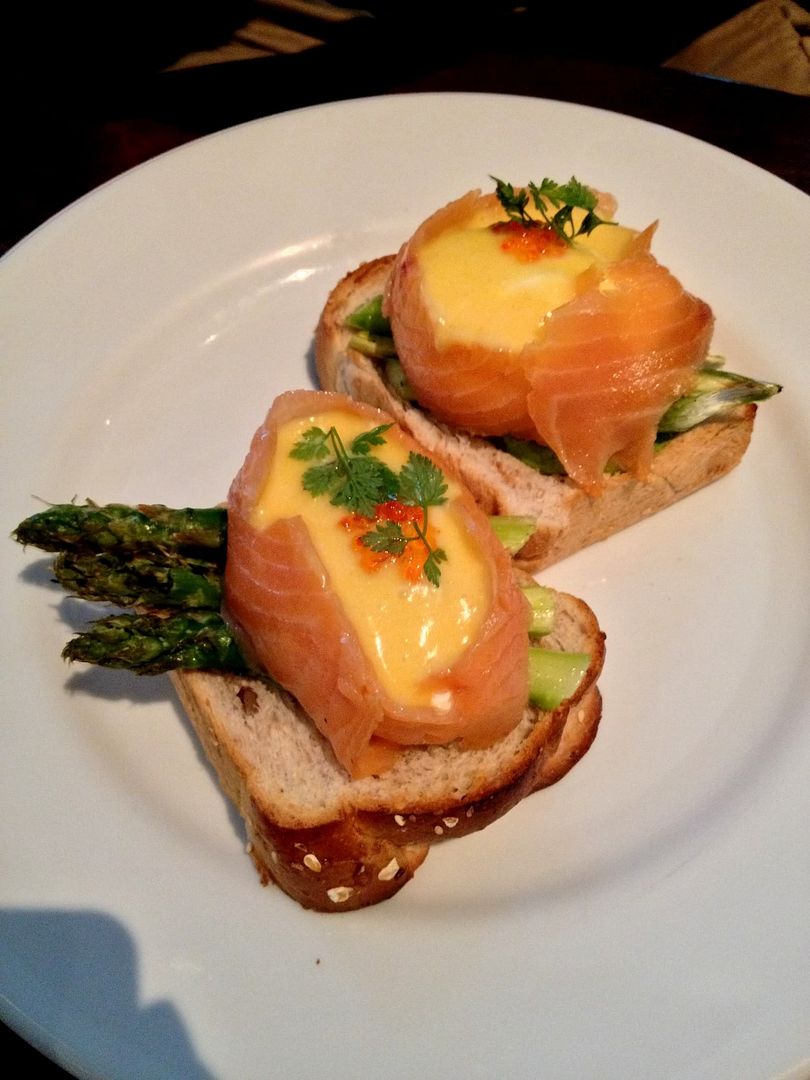 Along with hot latte.. perfect!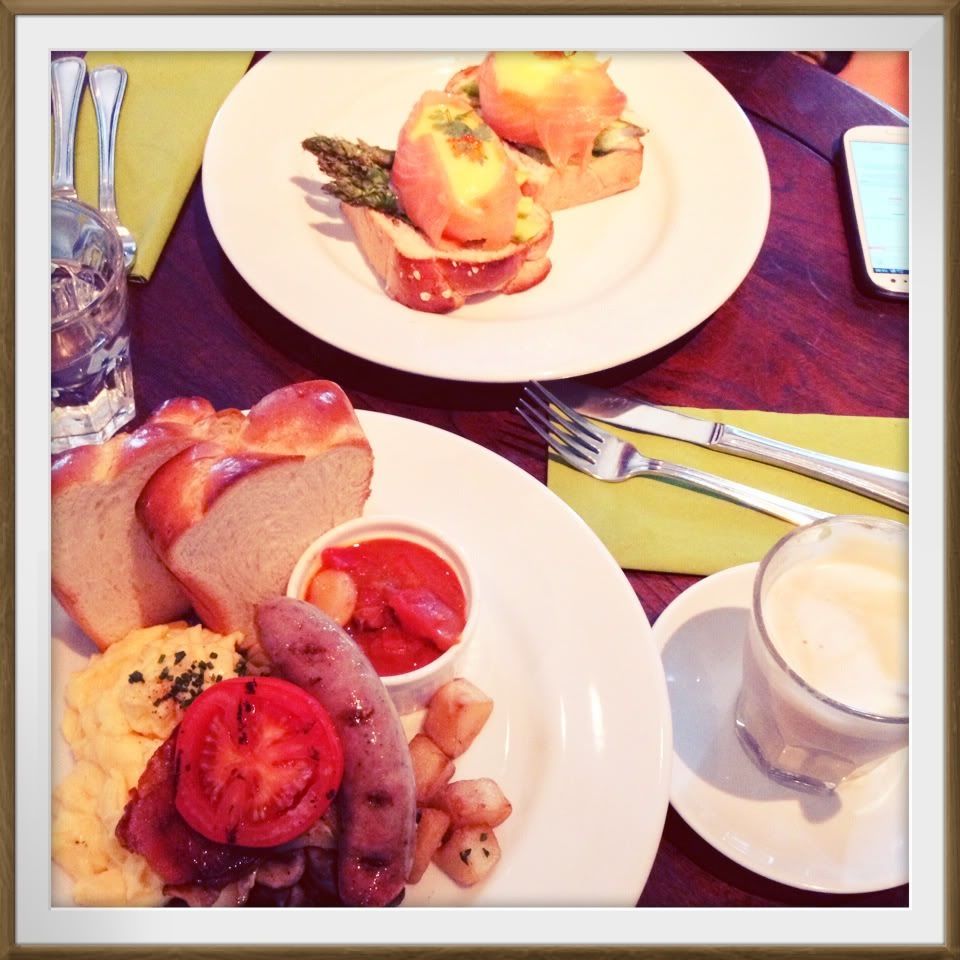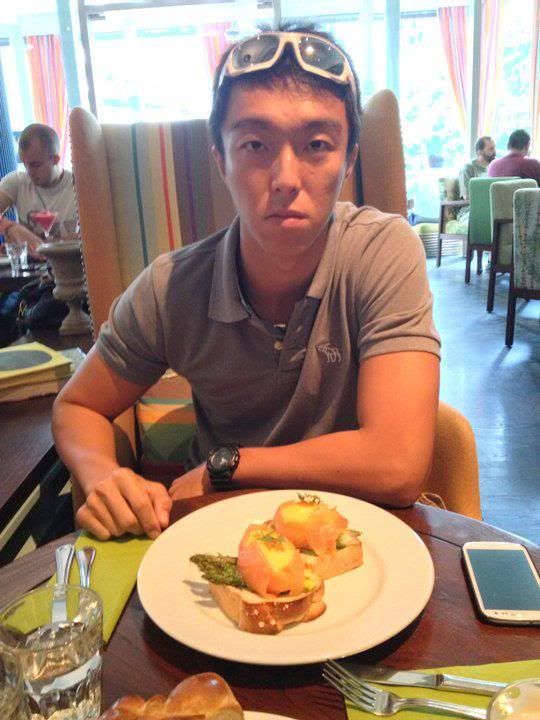 I should start wearing all my maxis really :)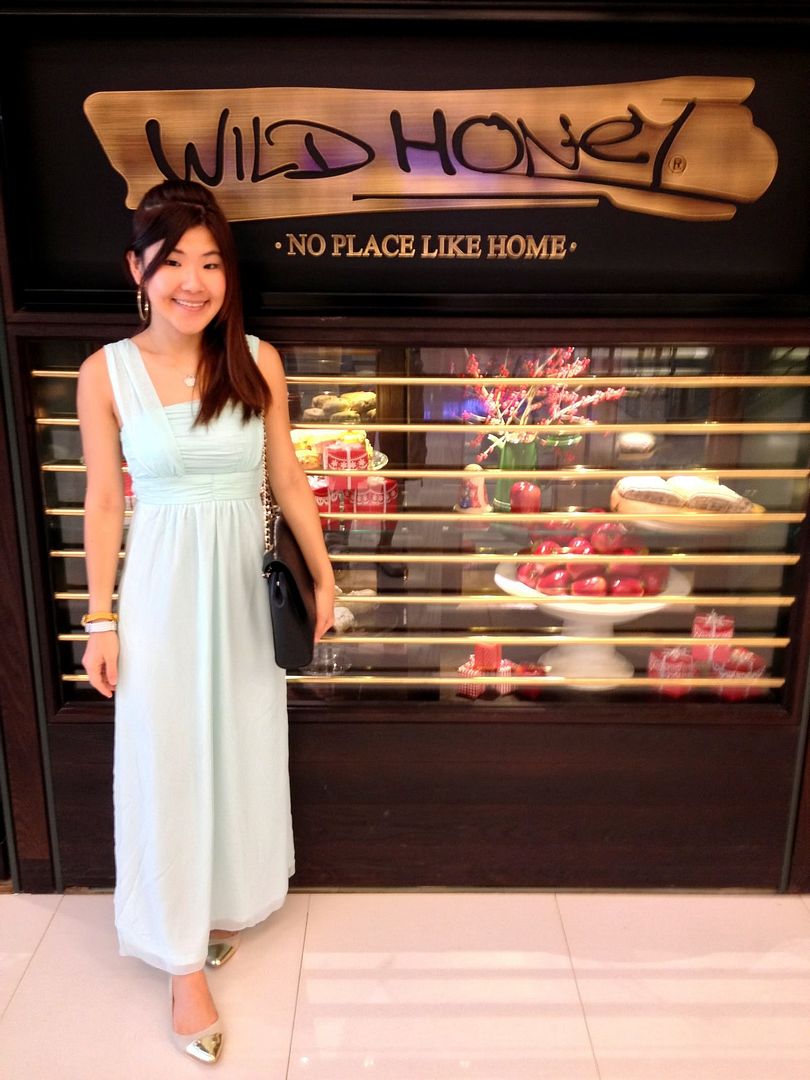 The birthday gift from him from Chanel! Thank you BB for my new bling in gold! <3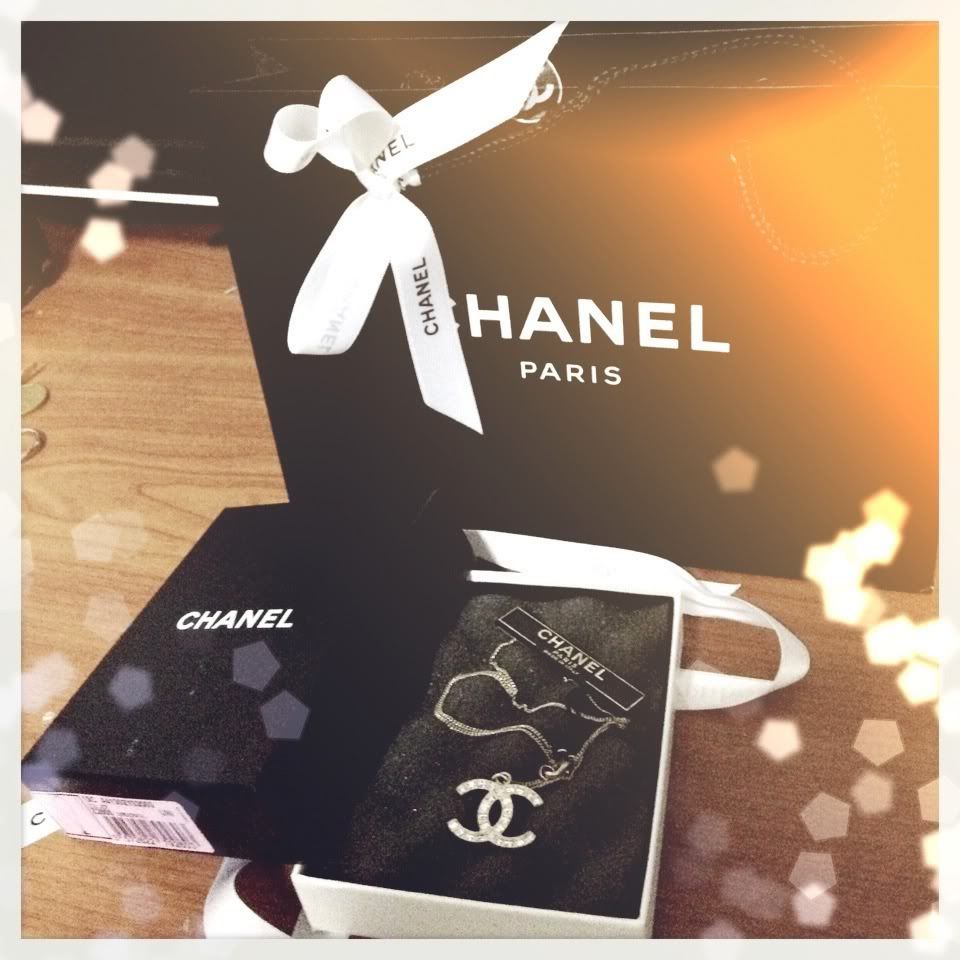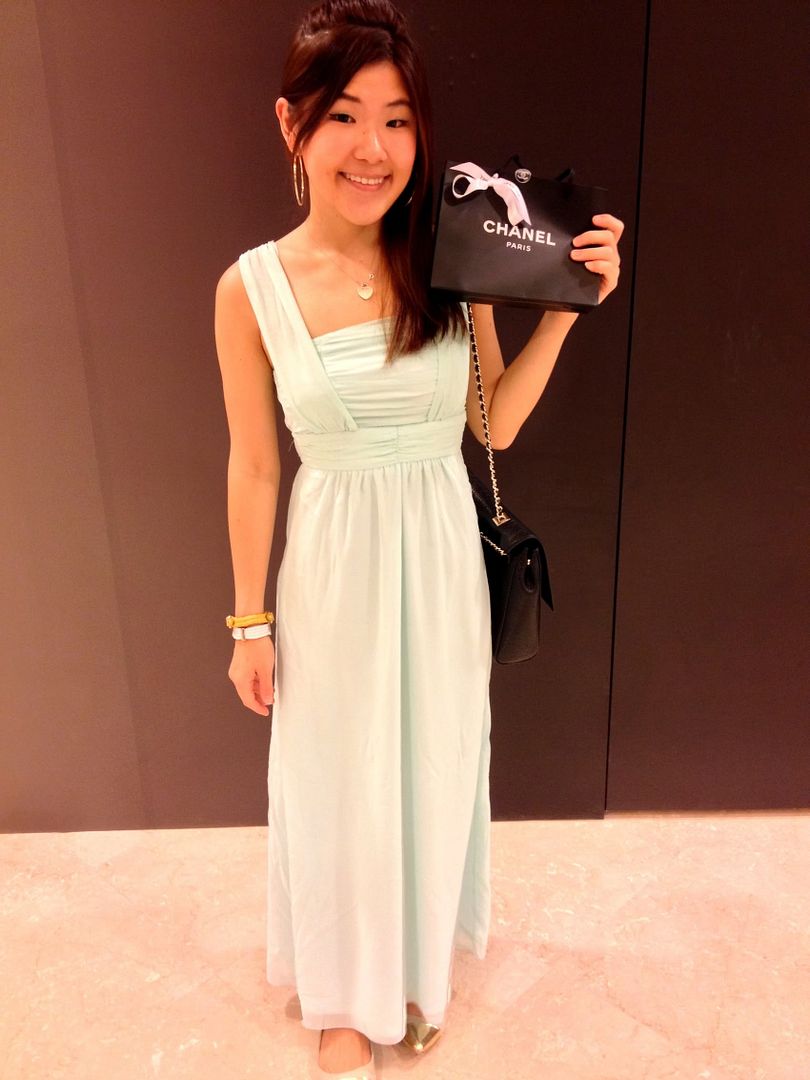 Lots of pretty Christmas trees and decorations around in town so we took a couple of couple shots but only one turned out sharp :(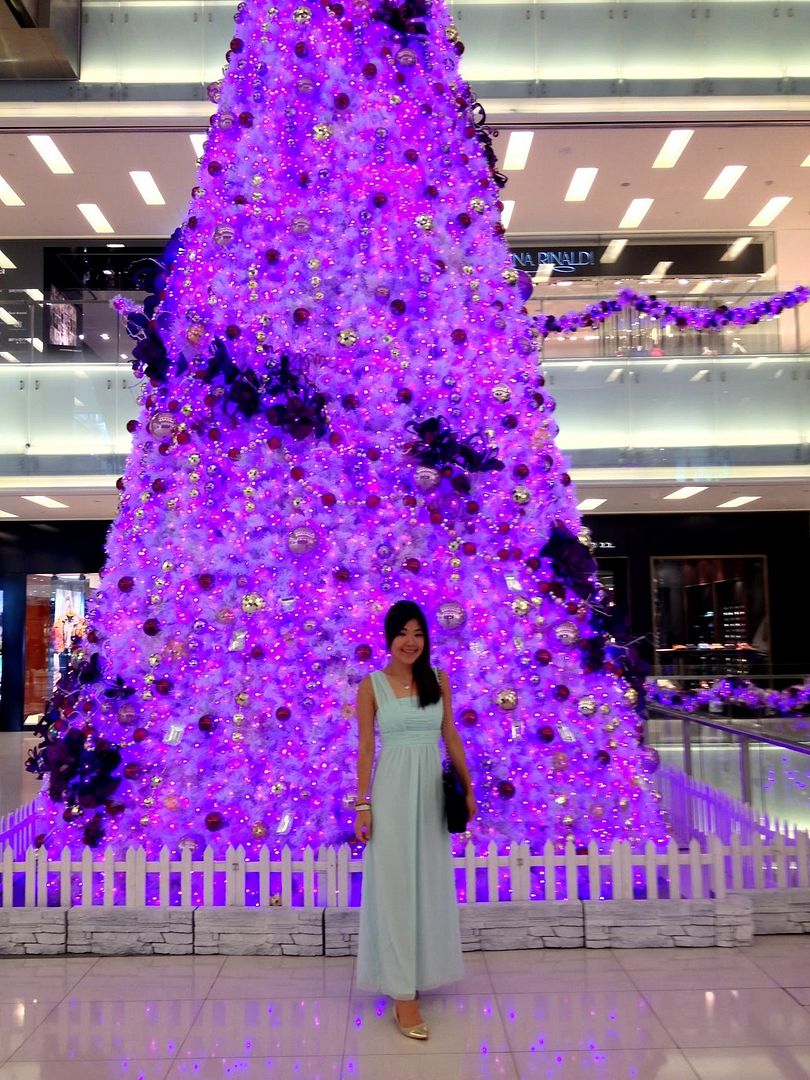 Hello there.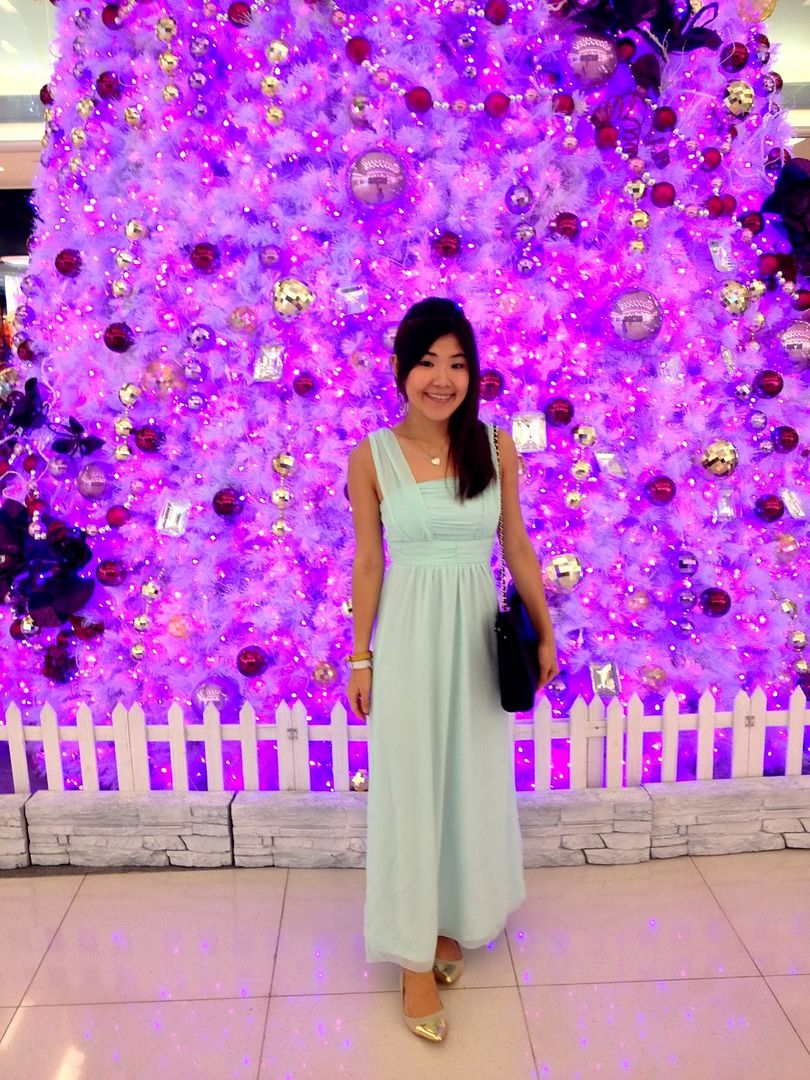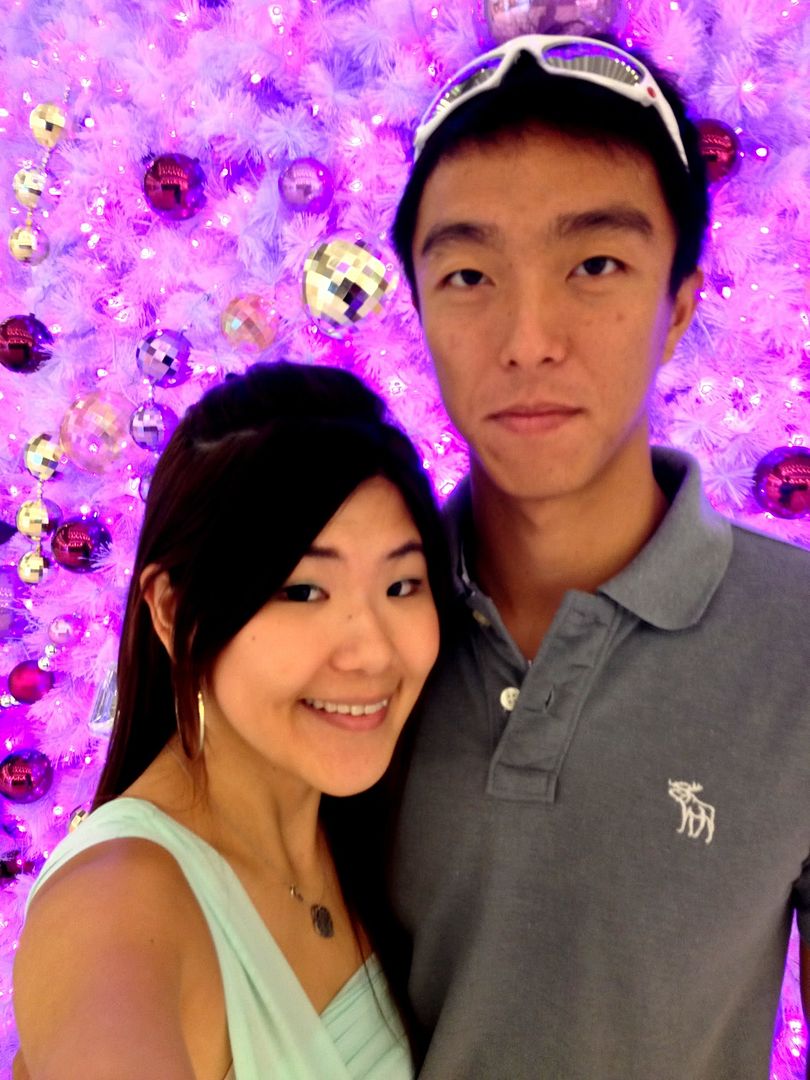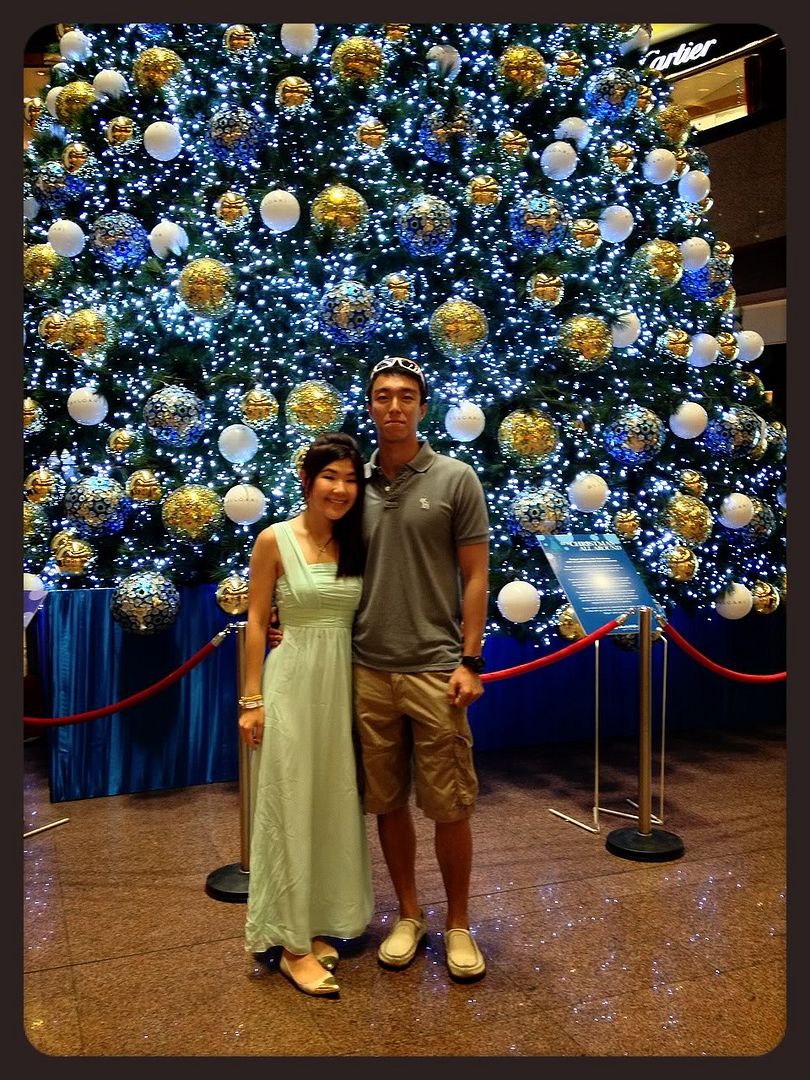 Proceeded to have desserts at PAUL. First time there and I've been seeing the raves around. The place is so so so posh and the desserts taste so goood!
Paul
391 Orchard Road
#03-16/16A/17 Ngee Ann City
Tel: 68365932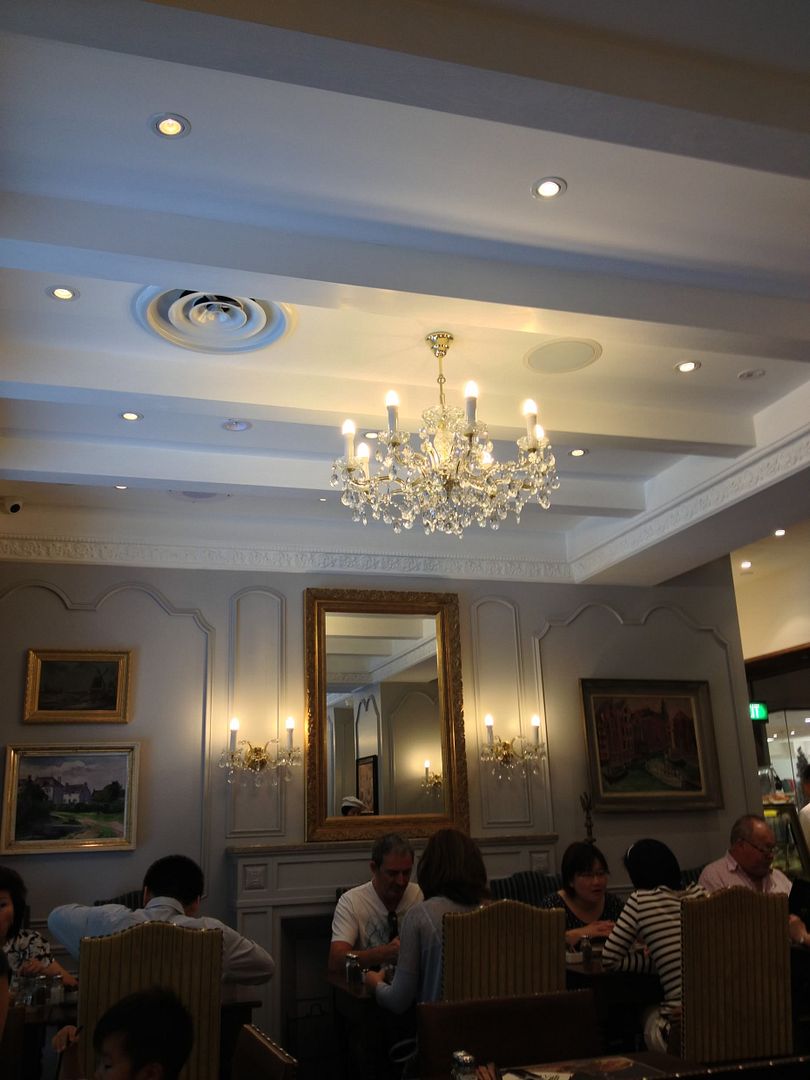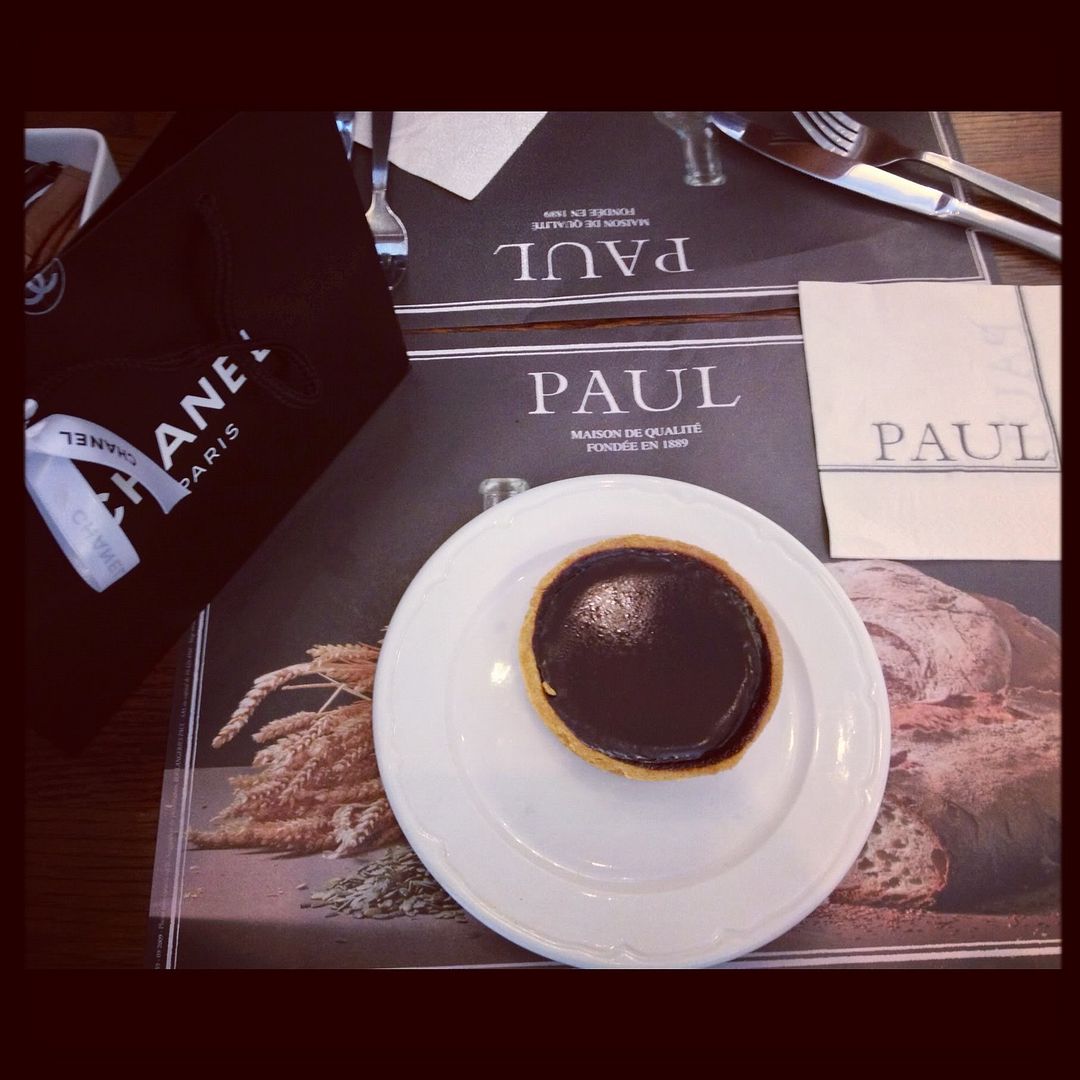 Also, it was a really special birthday this year because I attended my good friend's wedding that same night at Sentosa Cove.
So it's an excuse to dress up again without anyone calling me vain for changing into two outfits in a day. Here's my birthday outfit for the wedding dinner from SMooch! I said it again, but I will say it again, super love this dress and I'm glad I altered it!!!
(Far East Plaza Level 3 - Lay Hwa Alterations if anyone is interested. )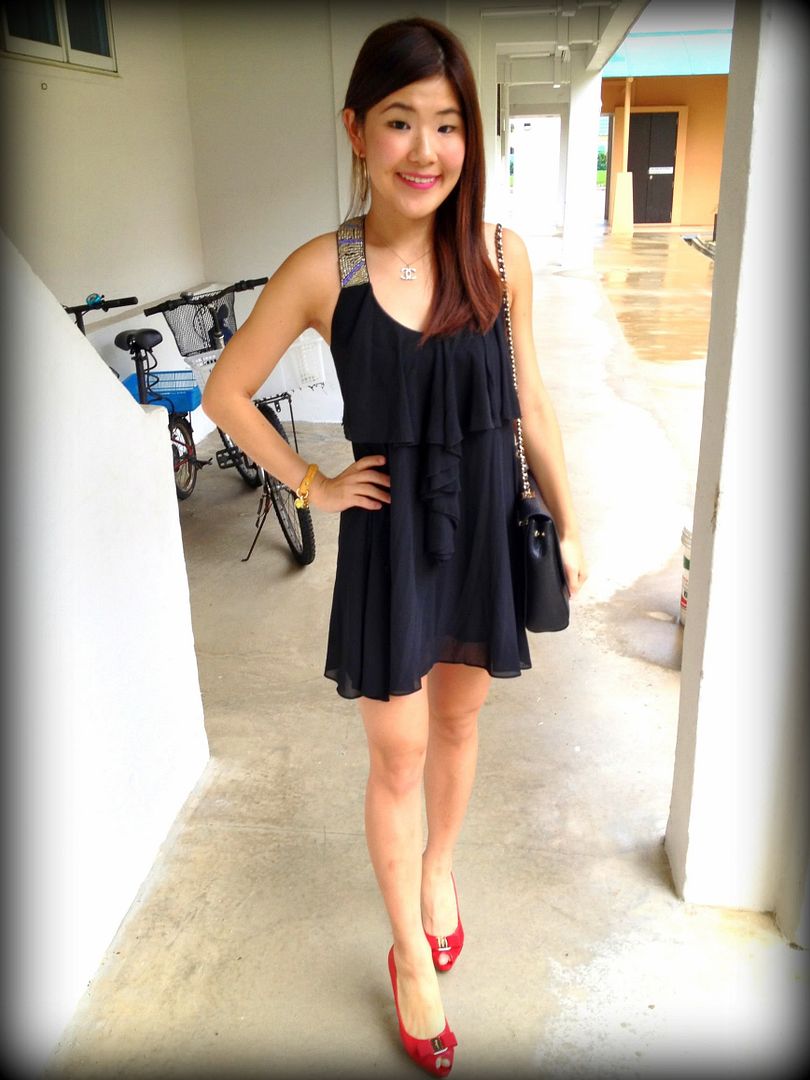 SMooch dress / Ferragamo Heels/ Zara bag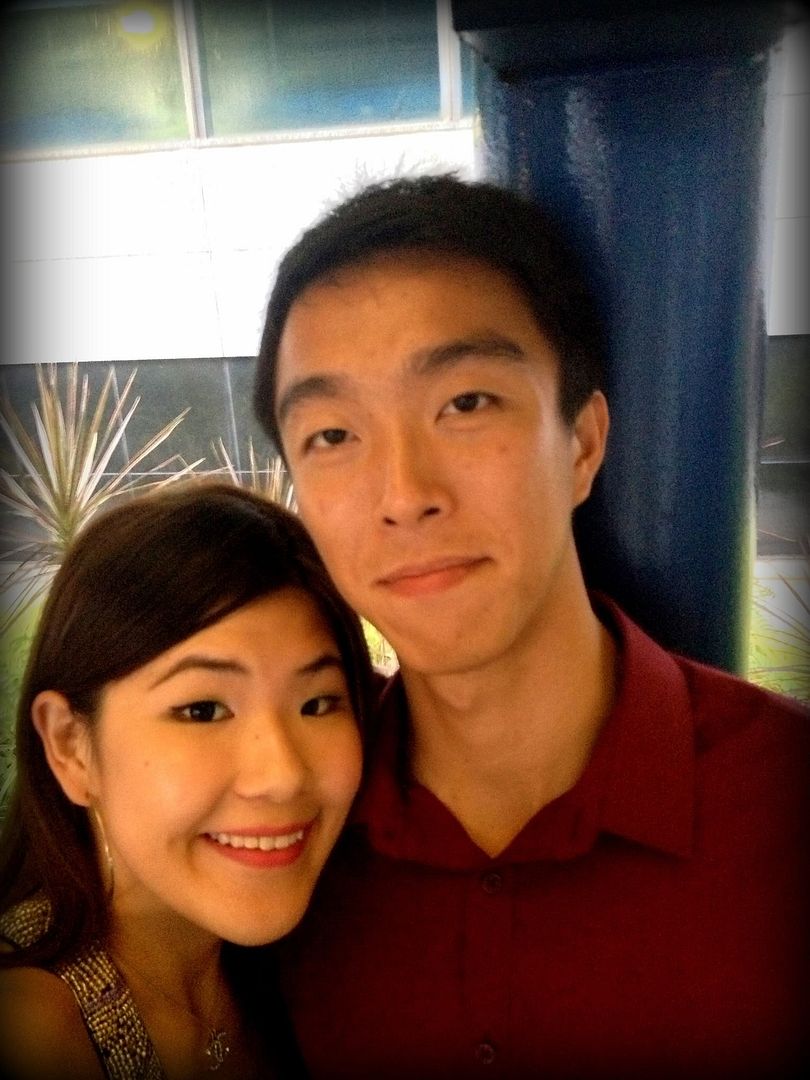 Here we are at Sentosa Cove via shuttle bus!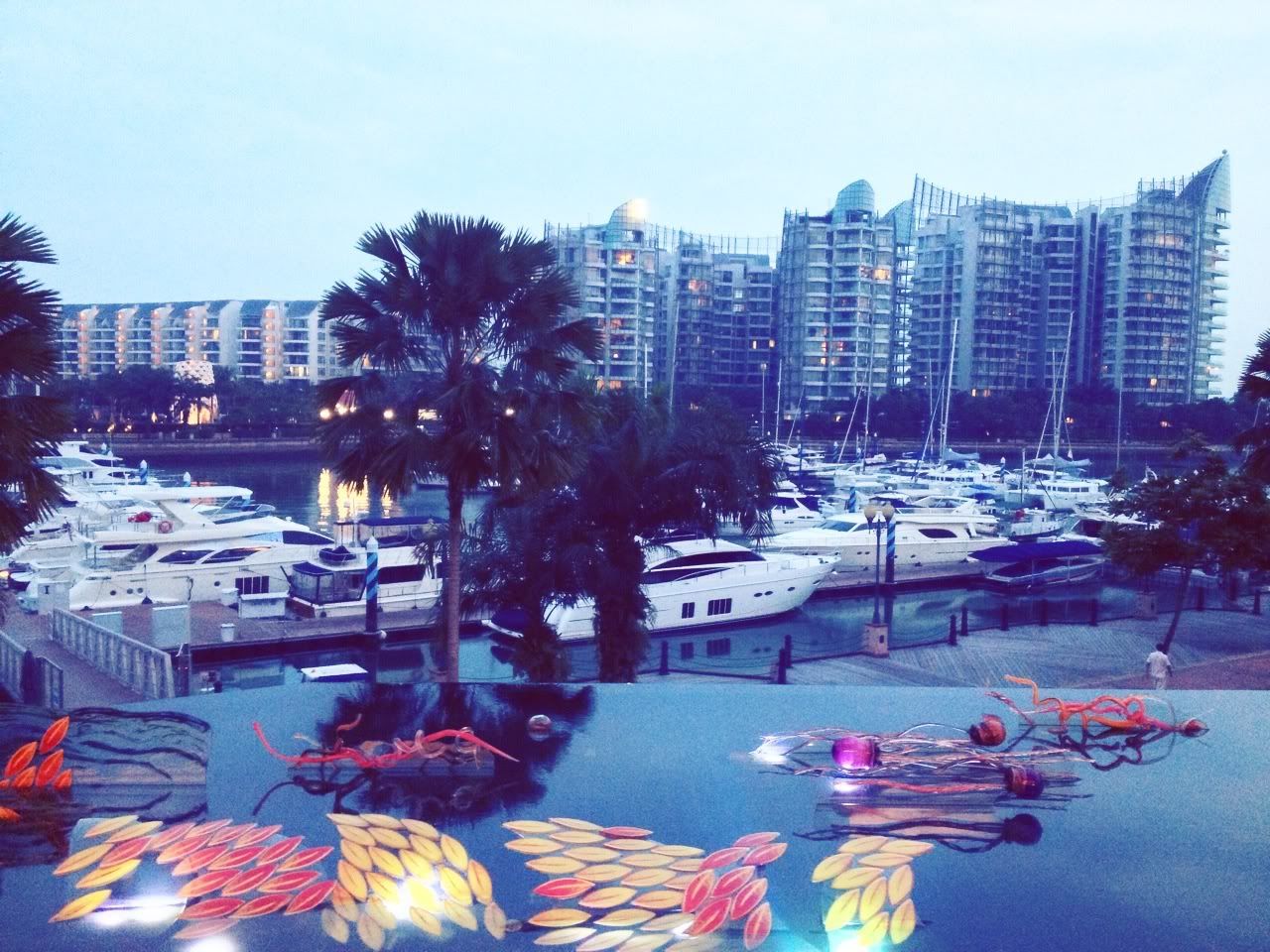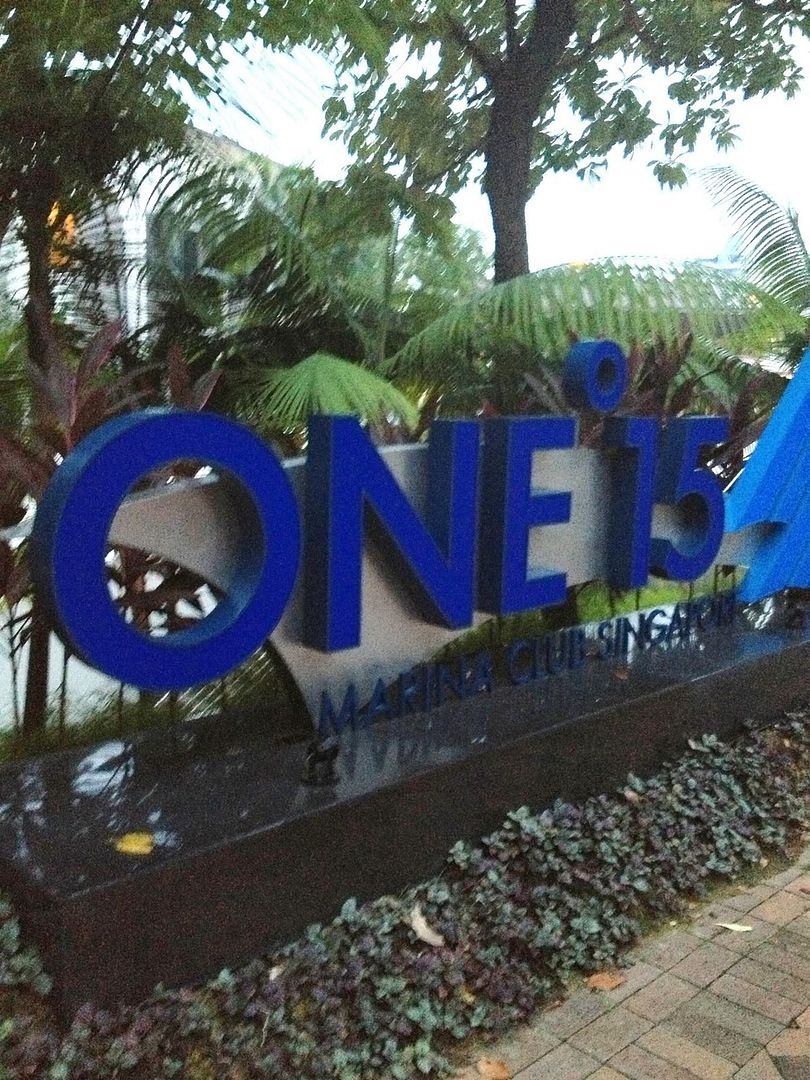 My gorgeous friend - Lane & QQ!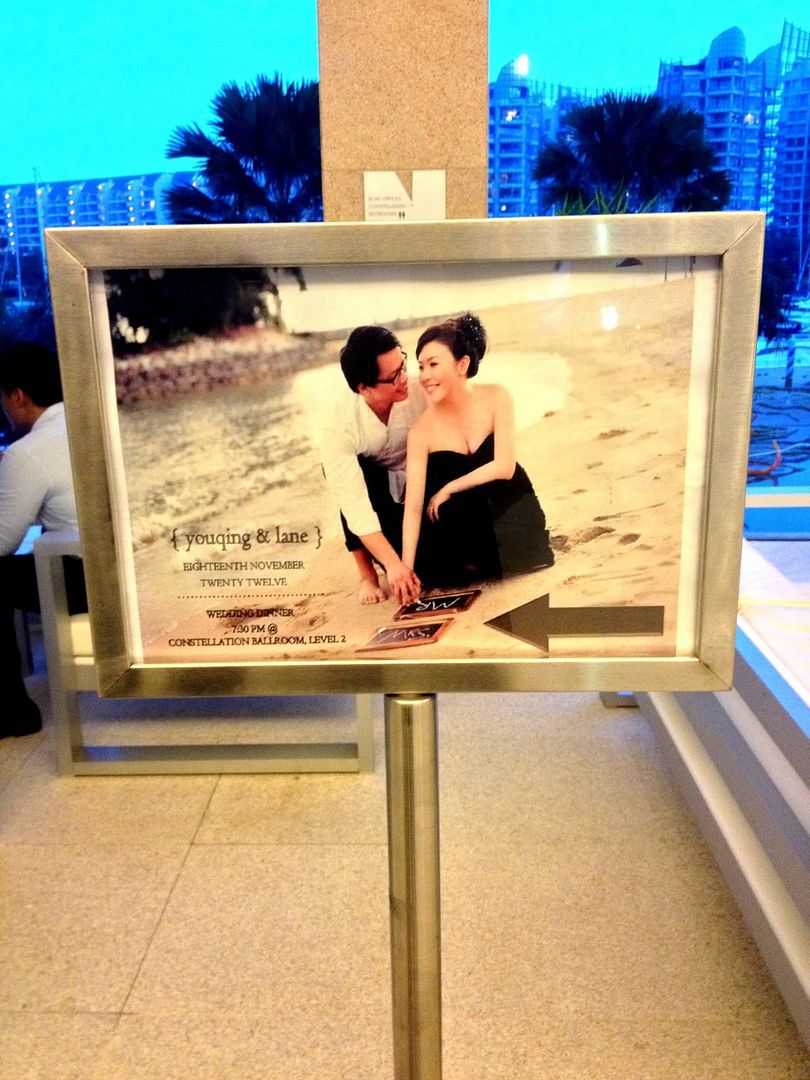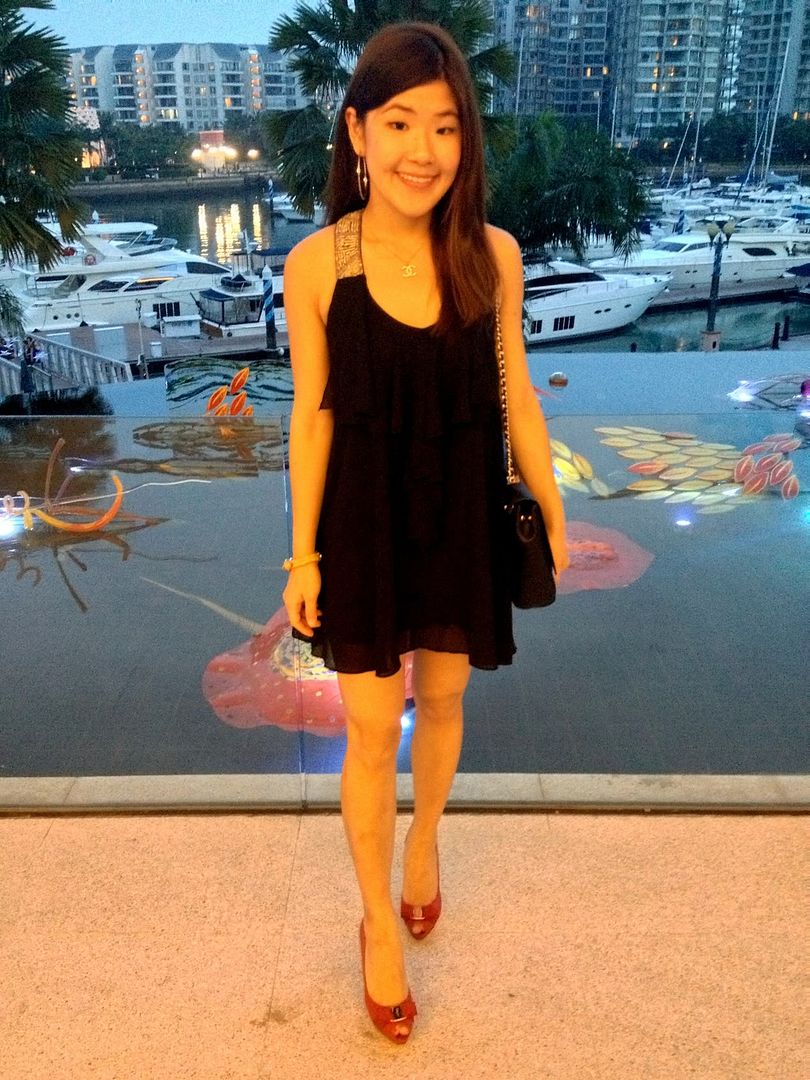 I've known this beautiful couple for at least 3 years and super super happy for them. Lane is my ex-colleague and a very down to earth and gorgeous girl, CONGRATULATIONS AGAIN!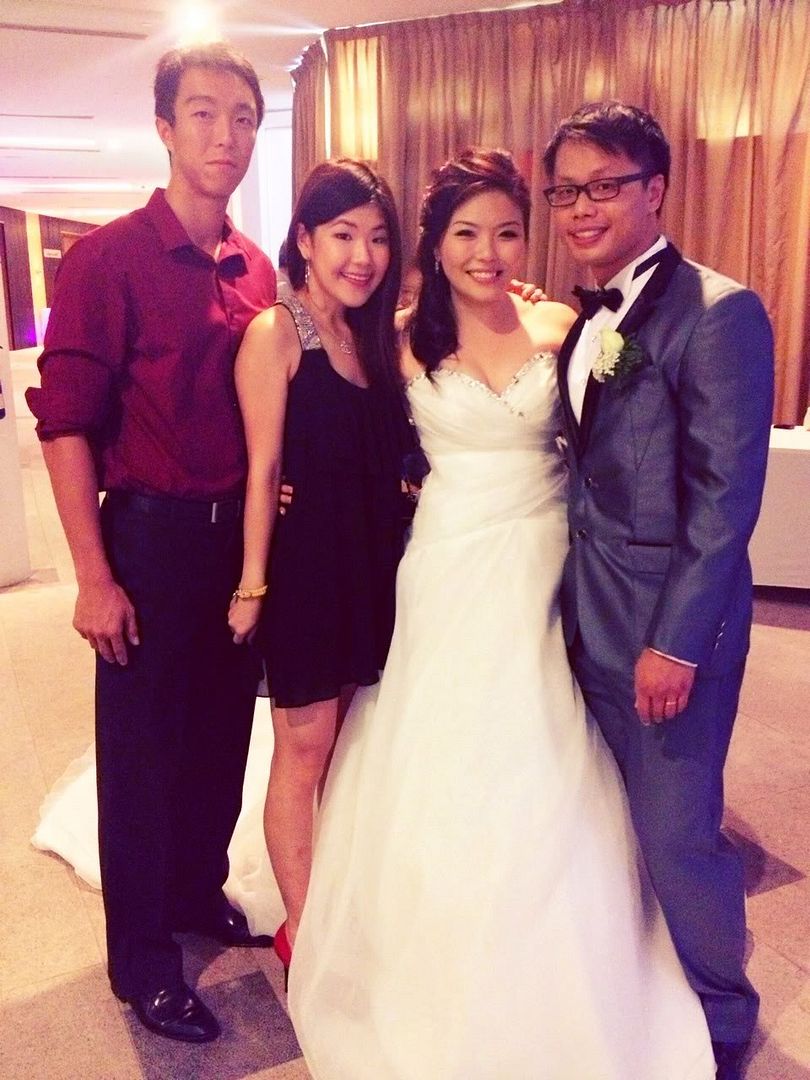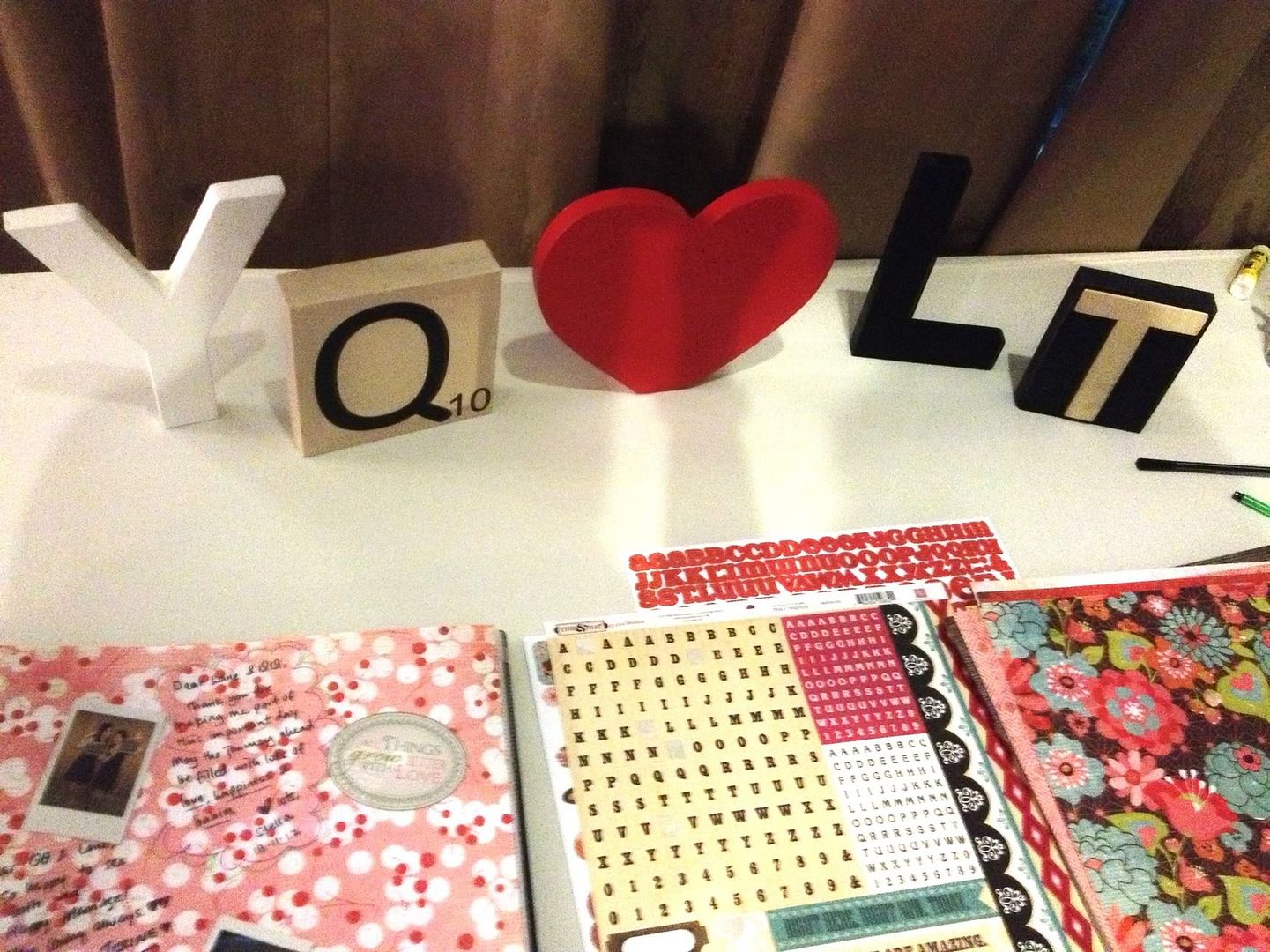 With my dearest pretty girlfriends - all in black!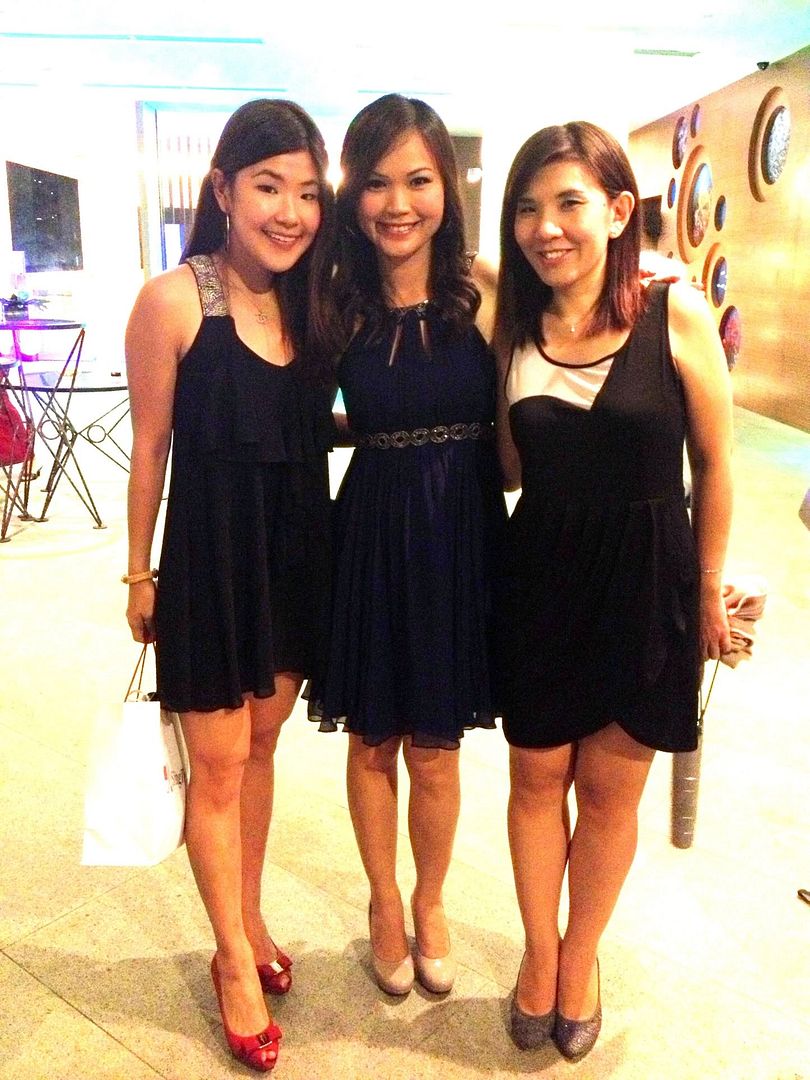 The poloroid shot we took for their guestbook :)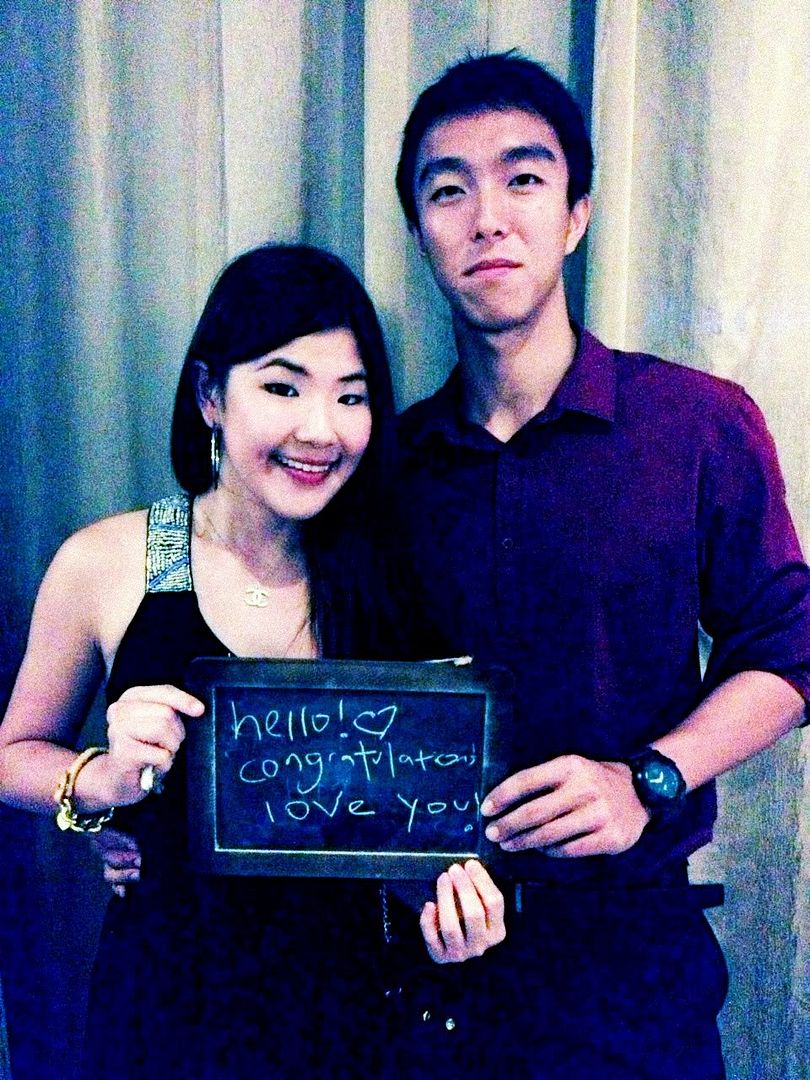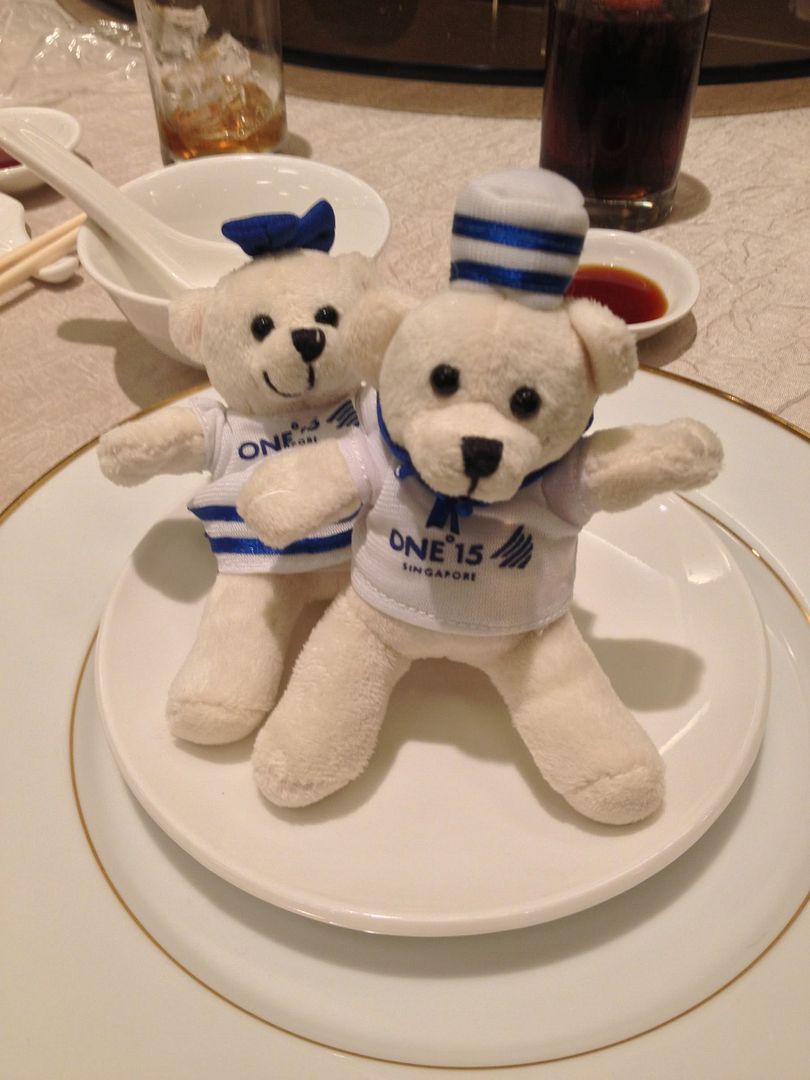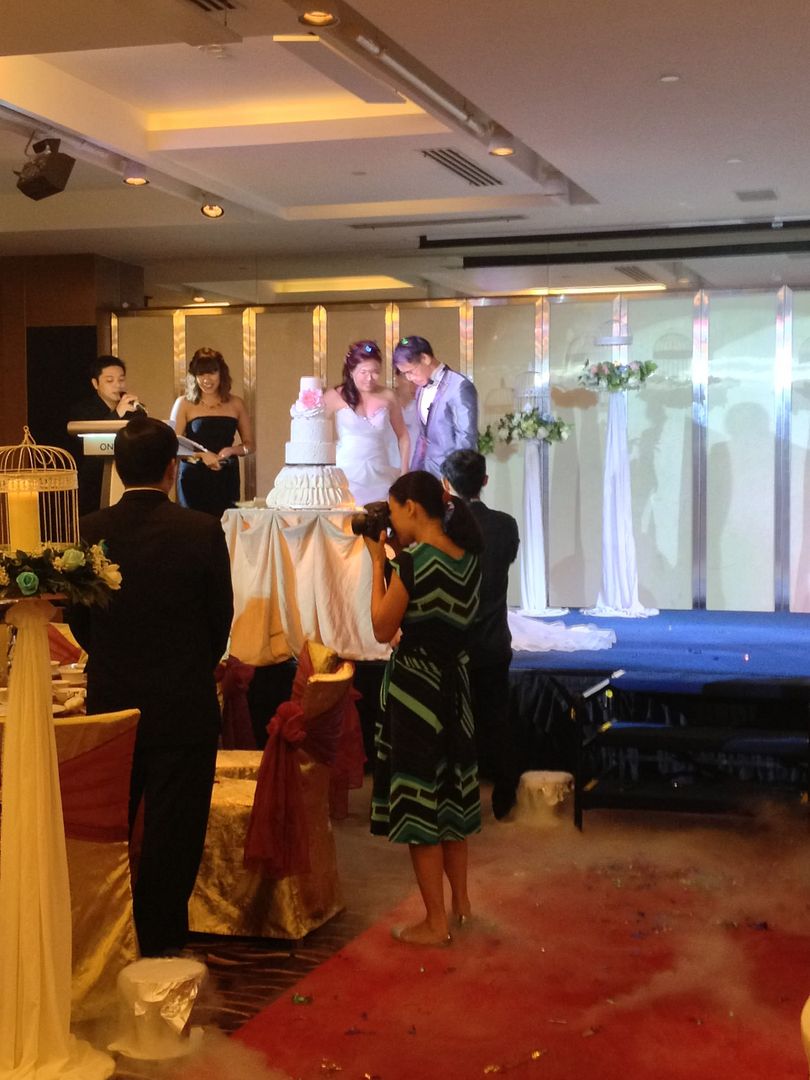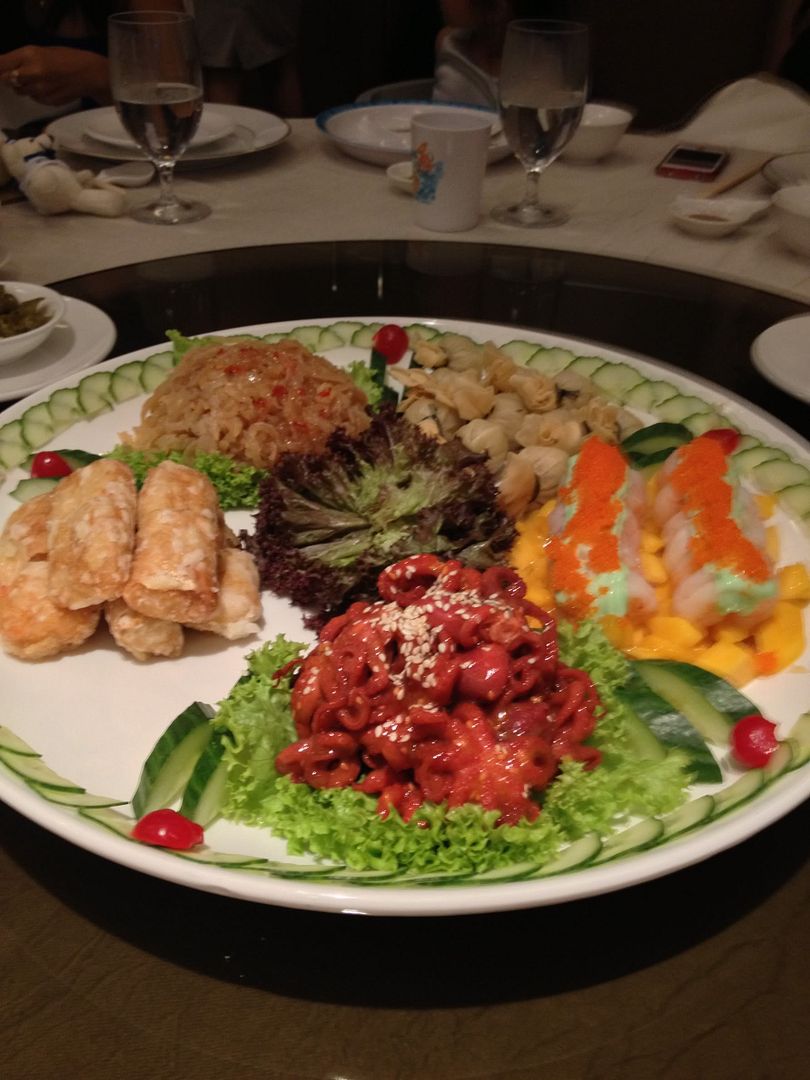 With the very adorable Mere.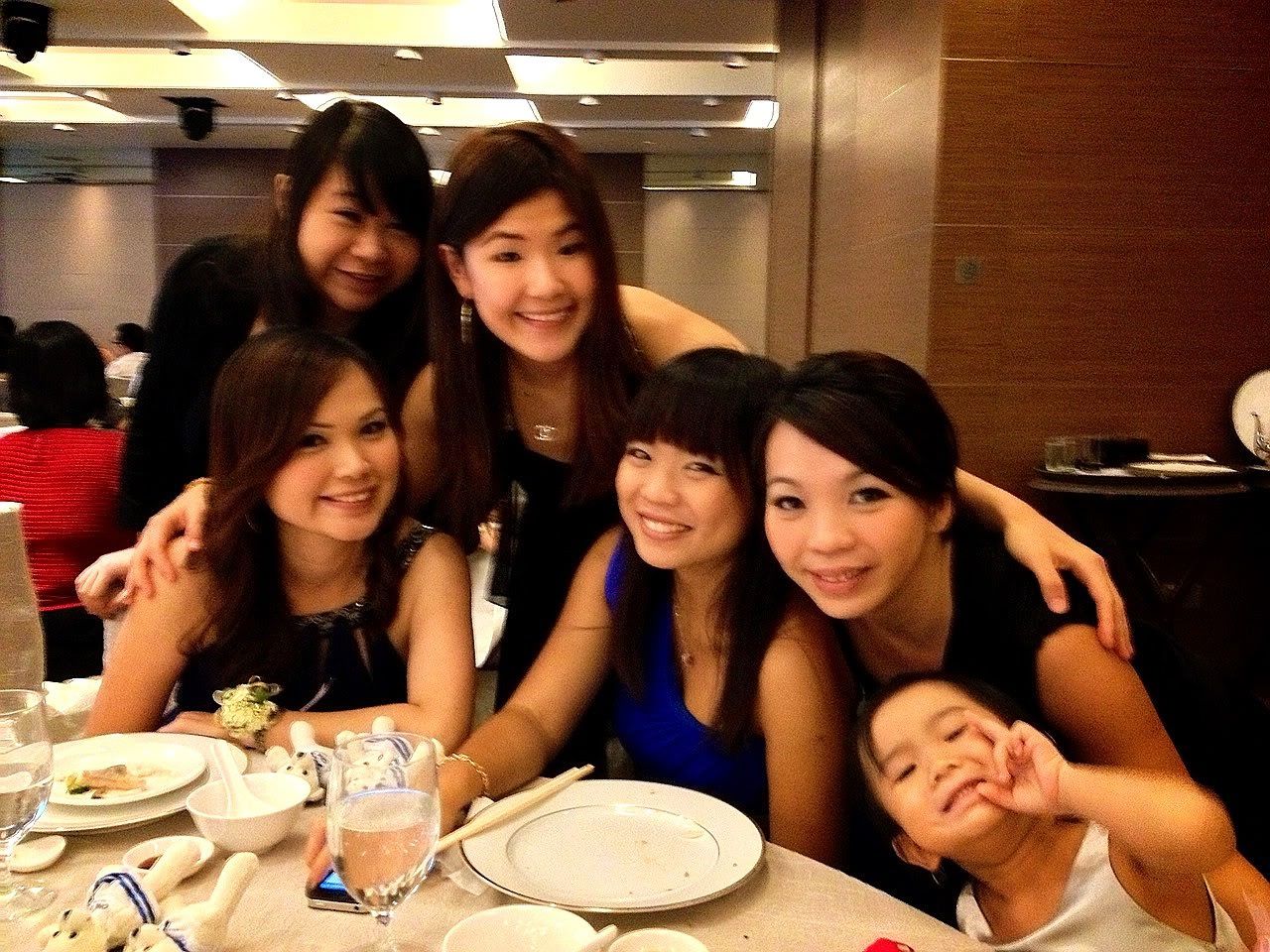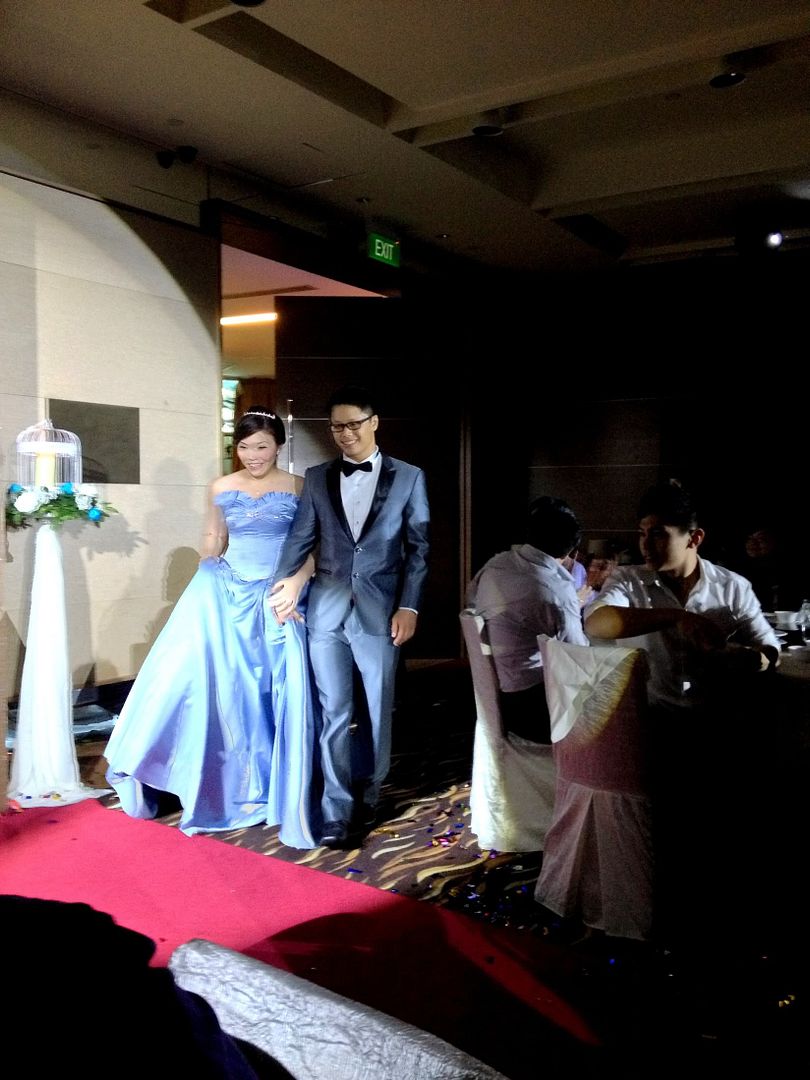 With Mynt & Rine - love them to max, lots of good times together :)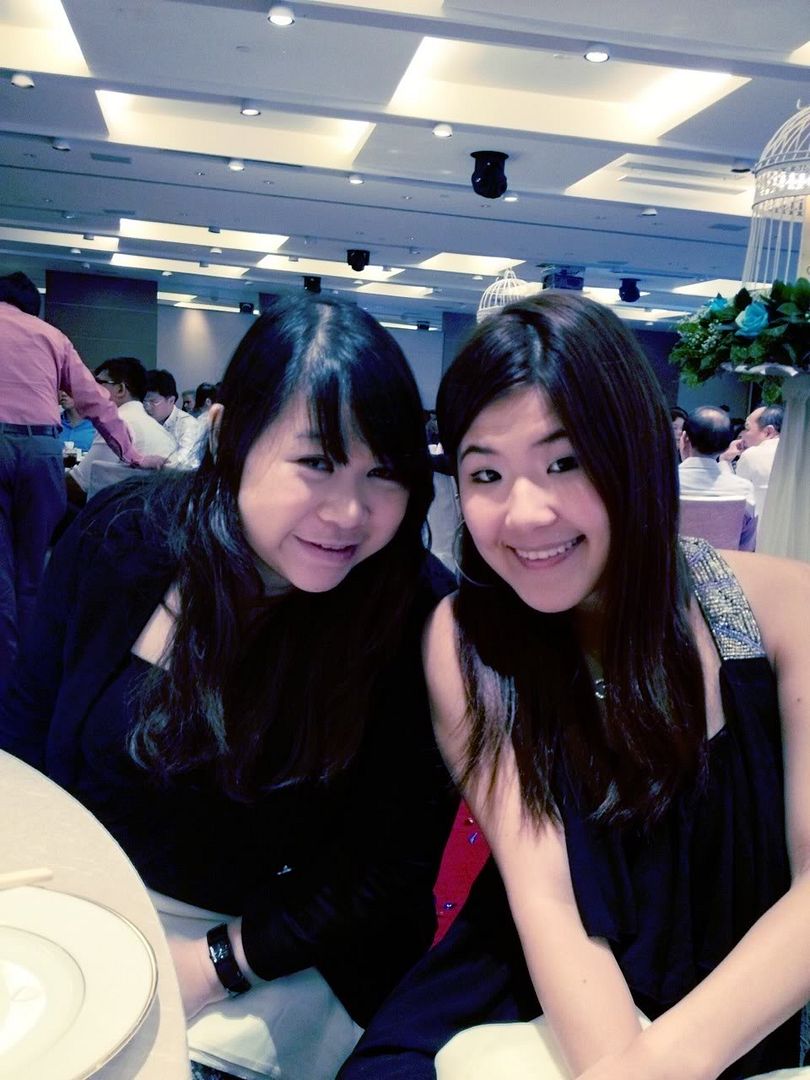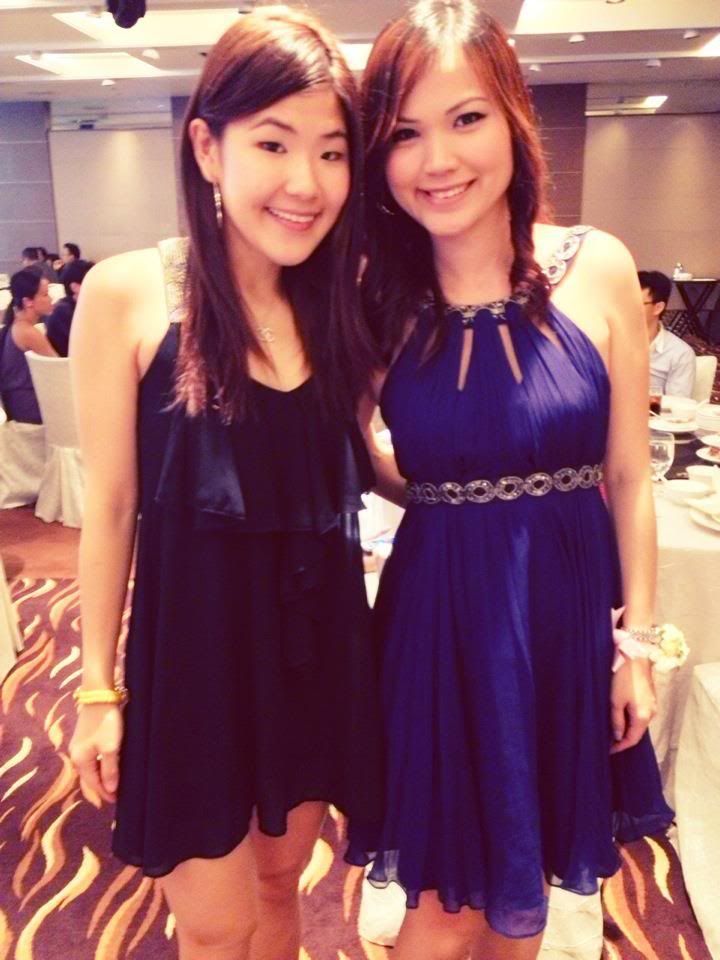 Our couple shot for the night :)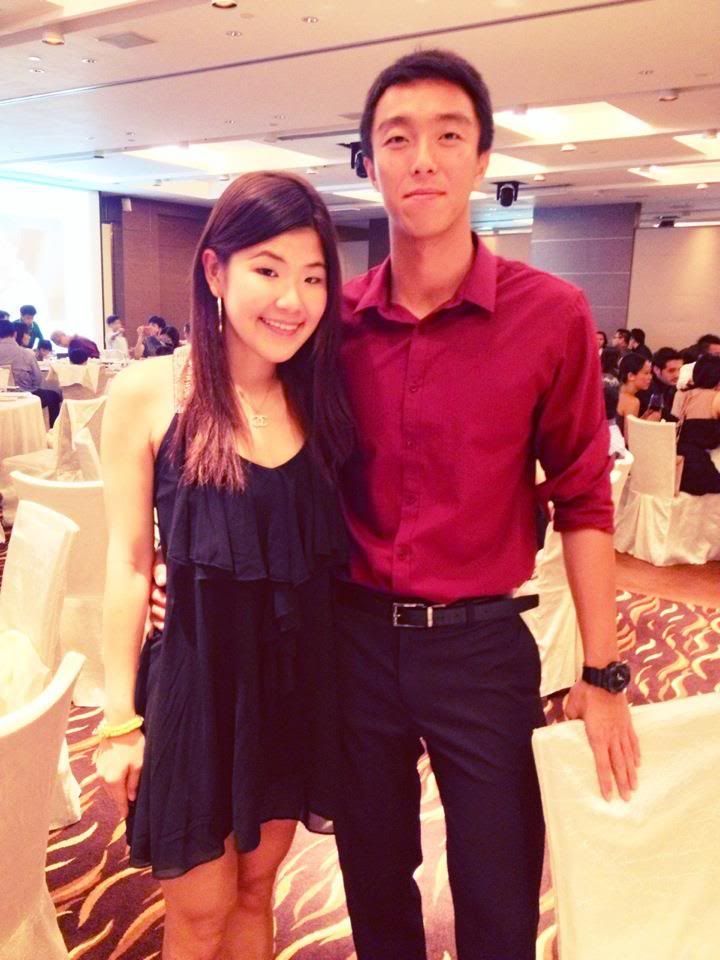 I always find it hard not to weep during wedding dinners, especially watching the video and seeing the newly-wed giving their speeches.
Congratulations and stay blissful forever!! xx