Hehe I was uploading these pictures to my Facebook so I thought I just do an entry and spam these peektures! ;)
I had my second D&D this year.. this time at Marina Bay Sands!
I love D&Ds because you get to dress up, eat good food, laugh and chit-chat with friends, take pictures like crazy, get excited in lucky draws, eat again, drink again and then swing home! What's there NOT TO don't like you tell me?!
*insert beaming icon*
The theme this year is Swing & Dance.
I was happy because I have so many long skirts. Initially, I picked a TVD blue maxi skirt which I thought will be my skirt that night. However, I sold it away so I finally wore this assymetrical topshop skirt for the first time which has been in my wardrobe for the last 1.5 years at least. I like how it dips to the side and that it's polka dots. I should start wearing all the new pieces in my wardrobe before I start buying.. but I say that all the time *insert guilty face icon*

The saddest thing of the night was that I was late by a few minutes to take pictures with the topless hunks but the rest of my colleagues got their chance hahaha. *insert sad face icon*

But but but, I managed to have some luck to win the 13th prize that day so it was my lucky day, since there's thousands of people present hahaha. *insert happy tyco face icon*

Make-up for the night;)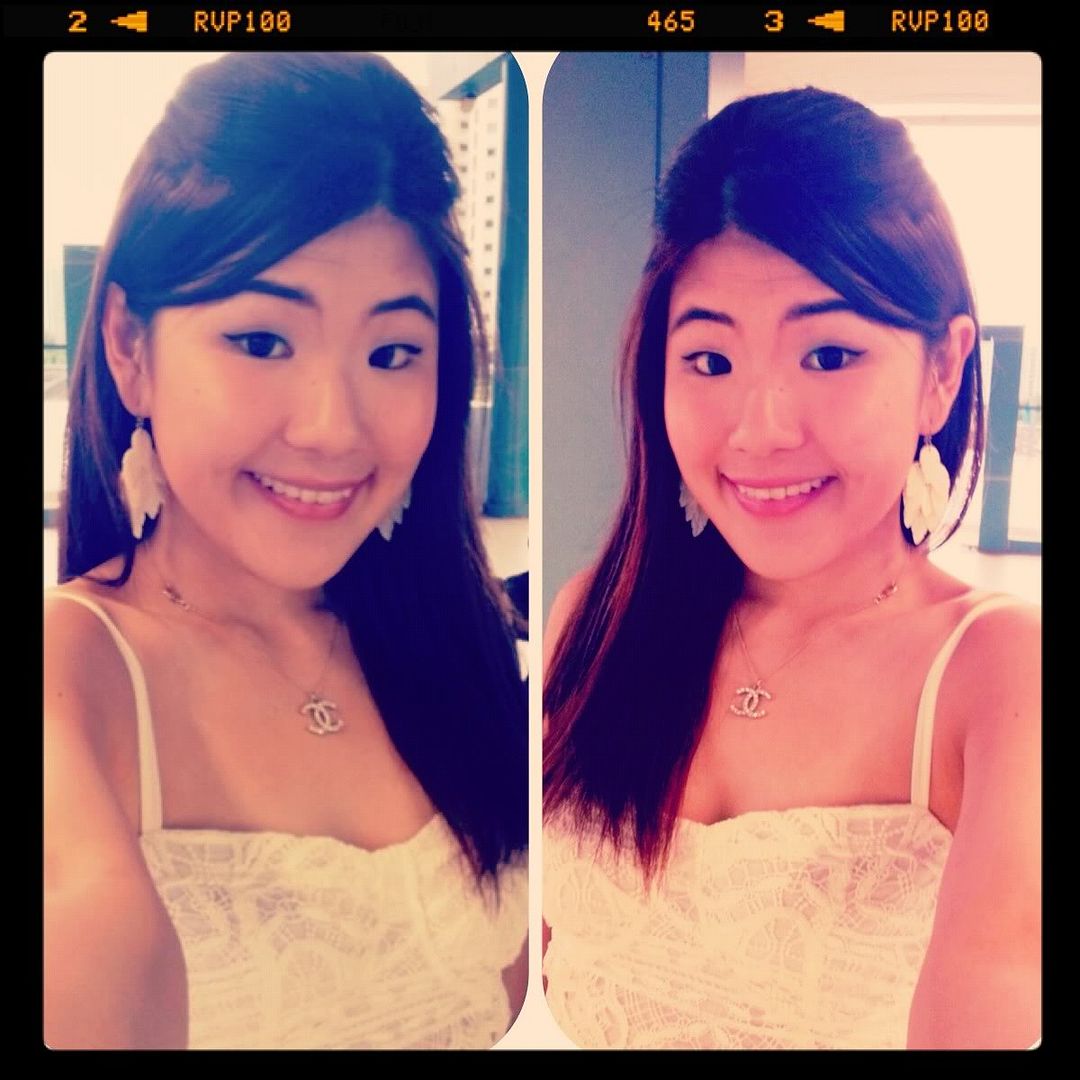 And outfit for the night!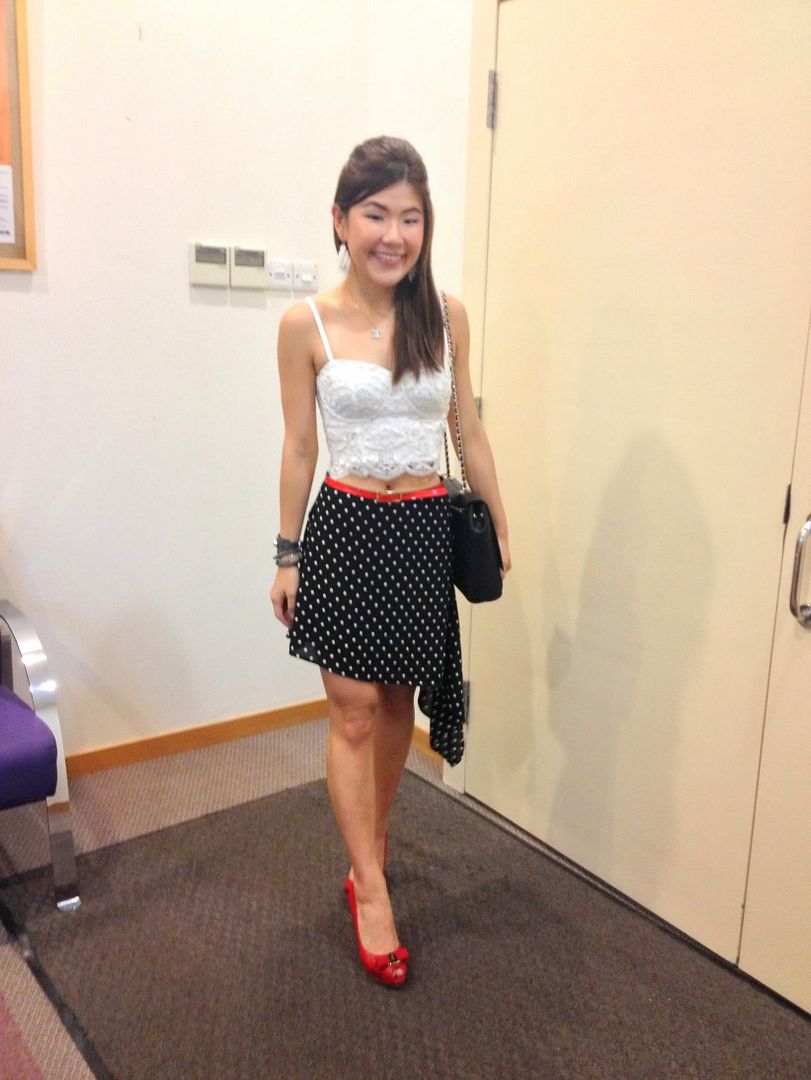 LB bralet / Topshop assyemtrical skirt / Zara Bag / Feragamo / Cc skye & Bal bracelets
With dearest Eileen, my colleague who run as much as I do!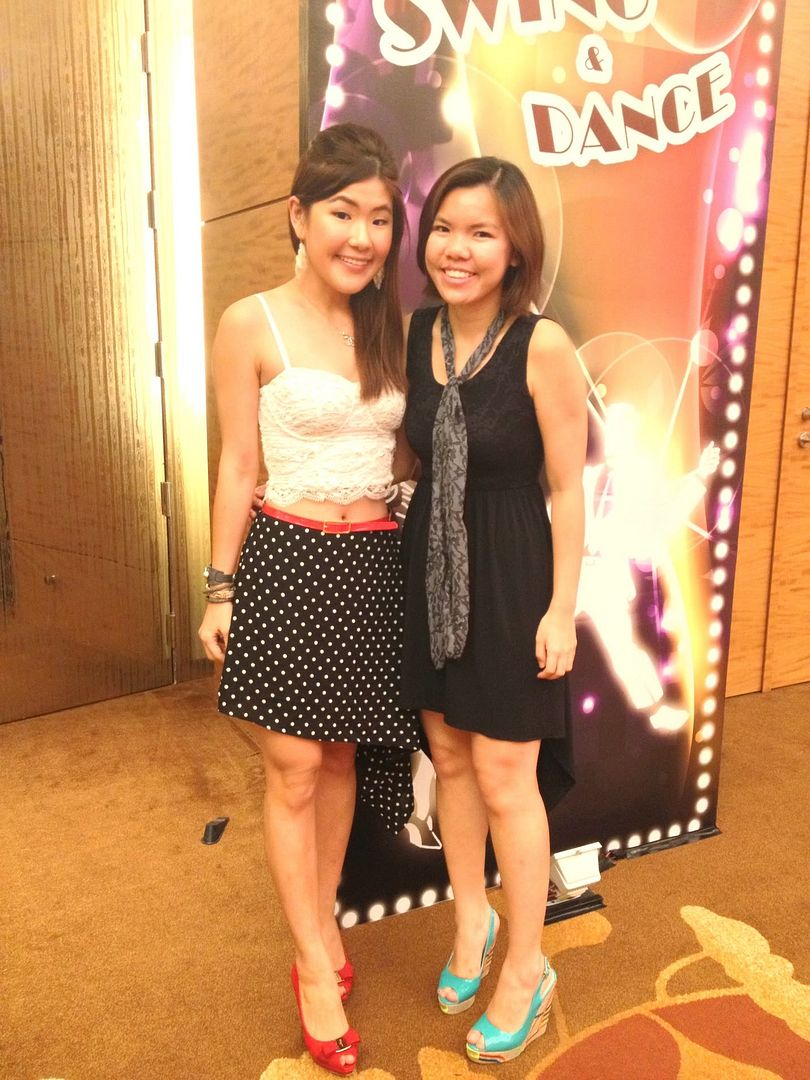 The girls ;)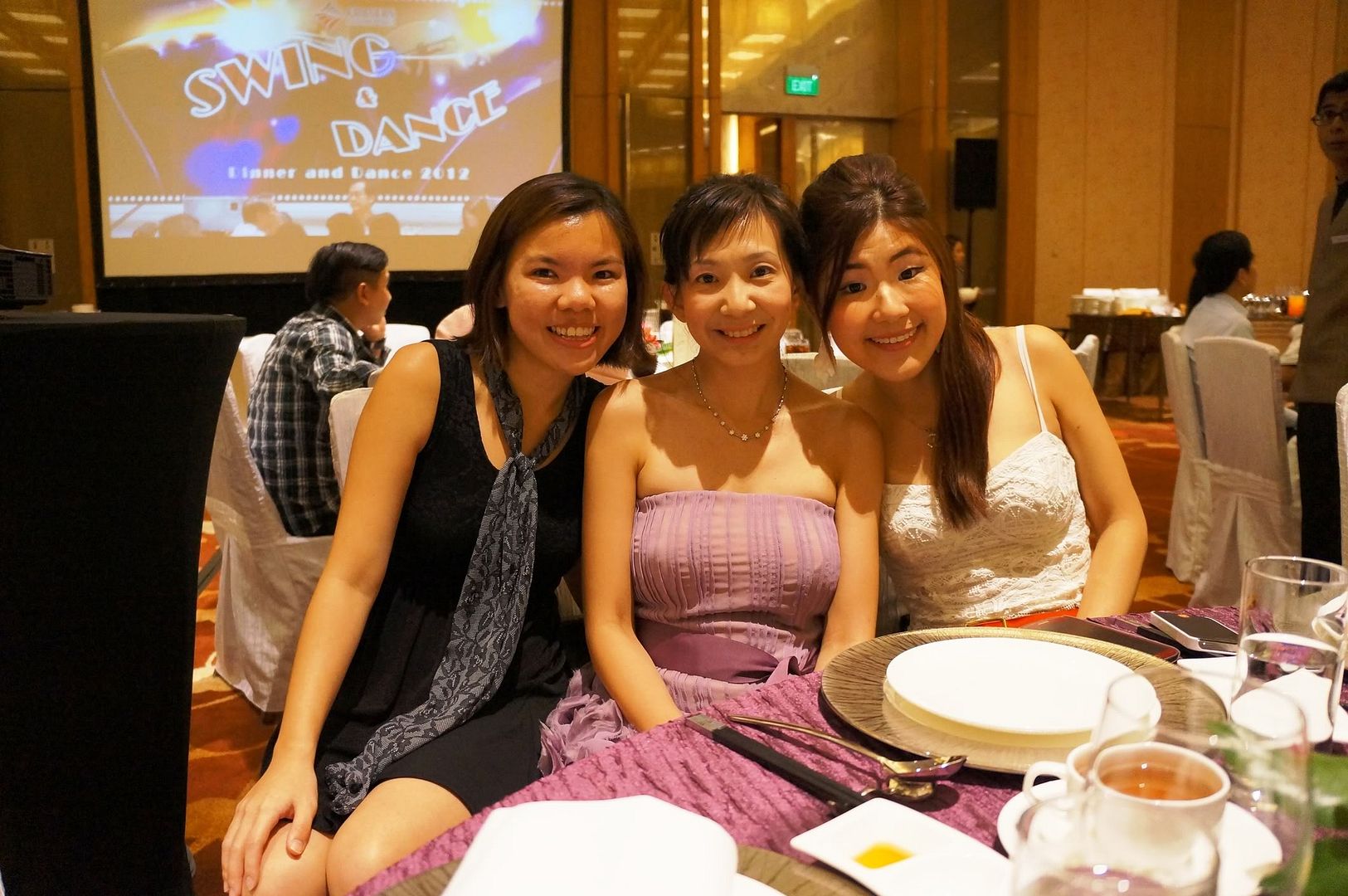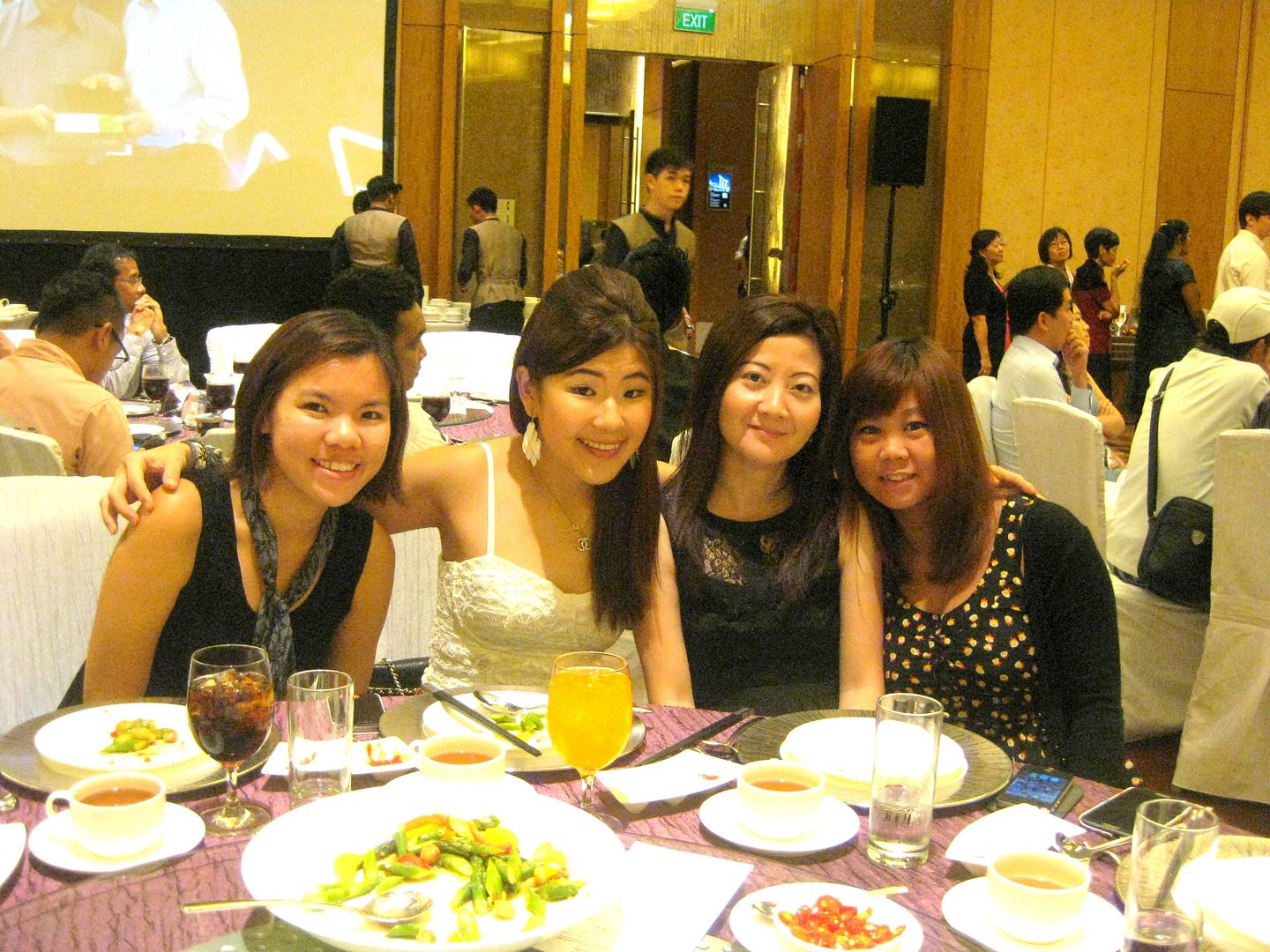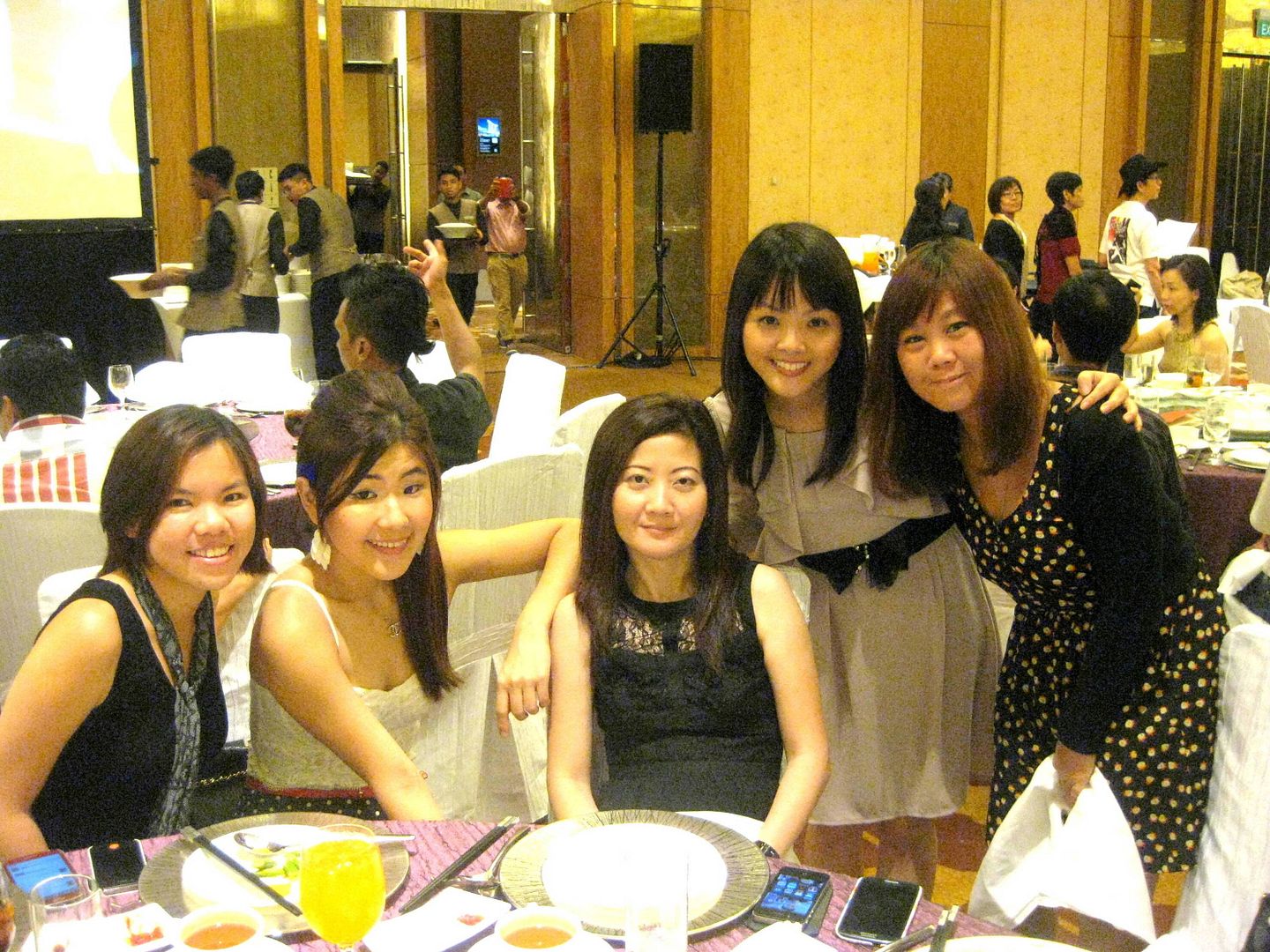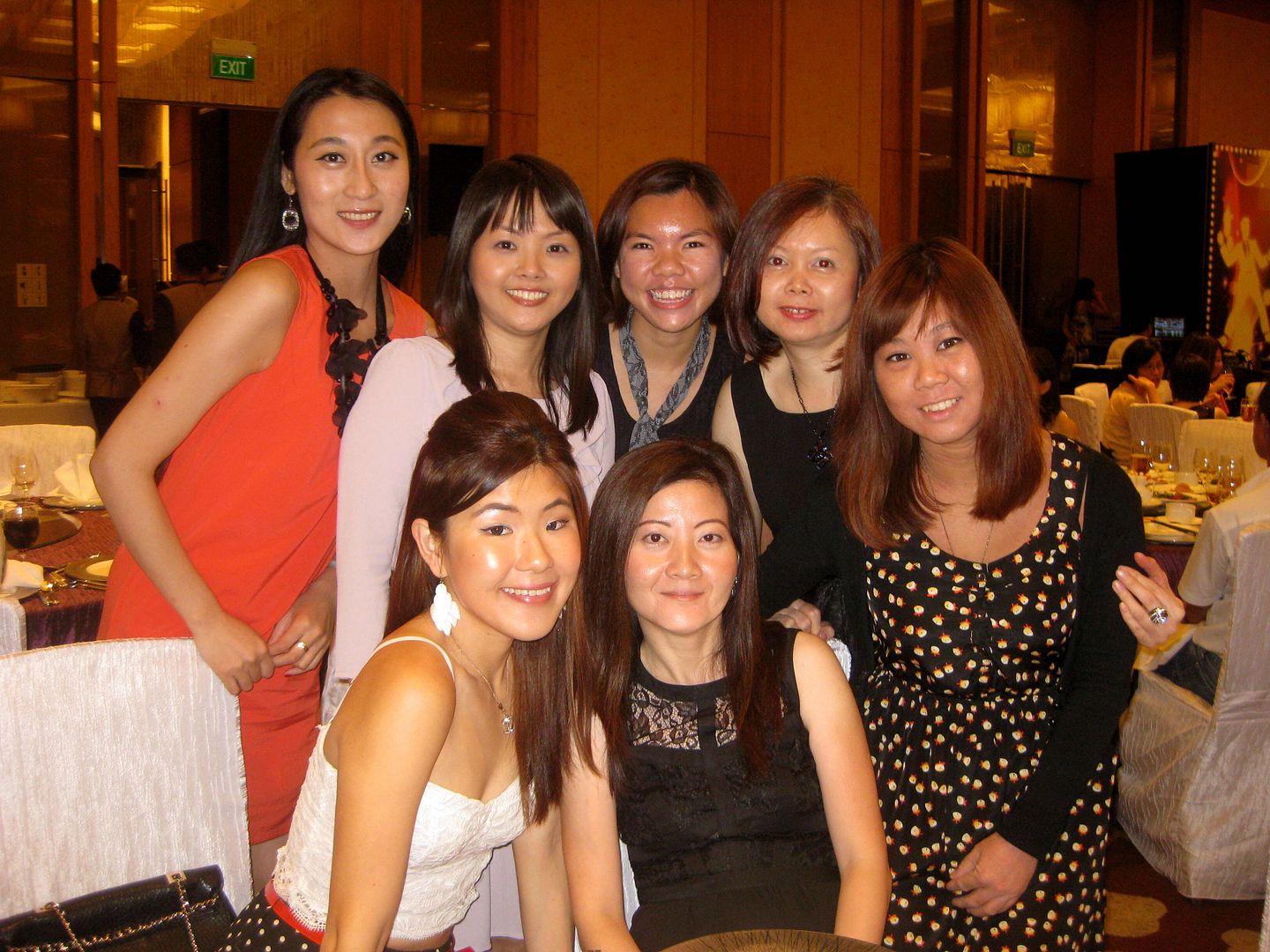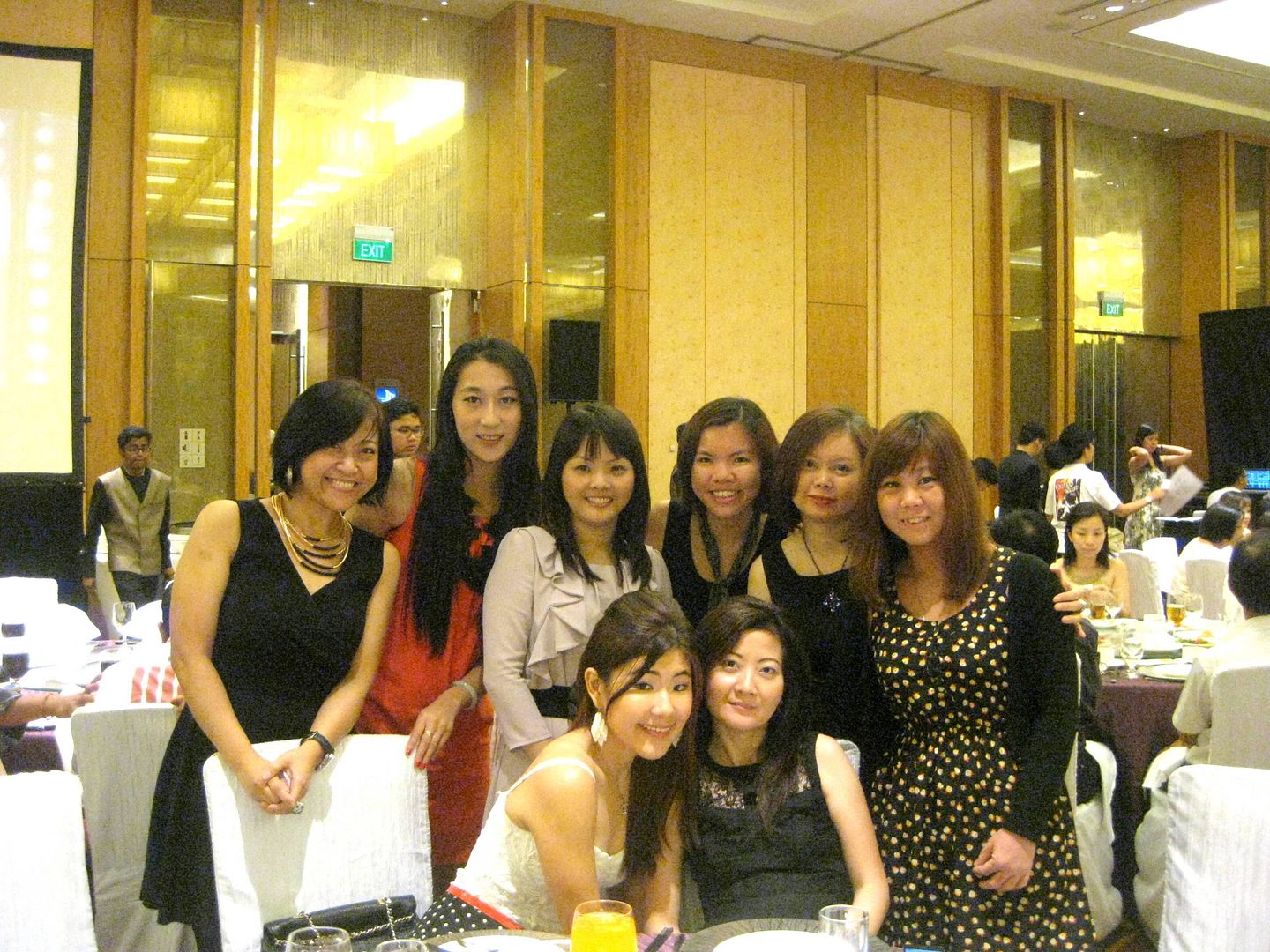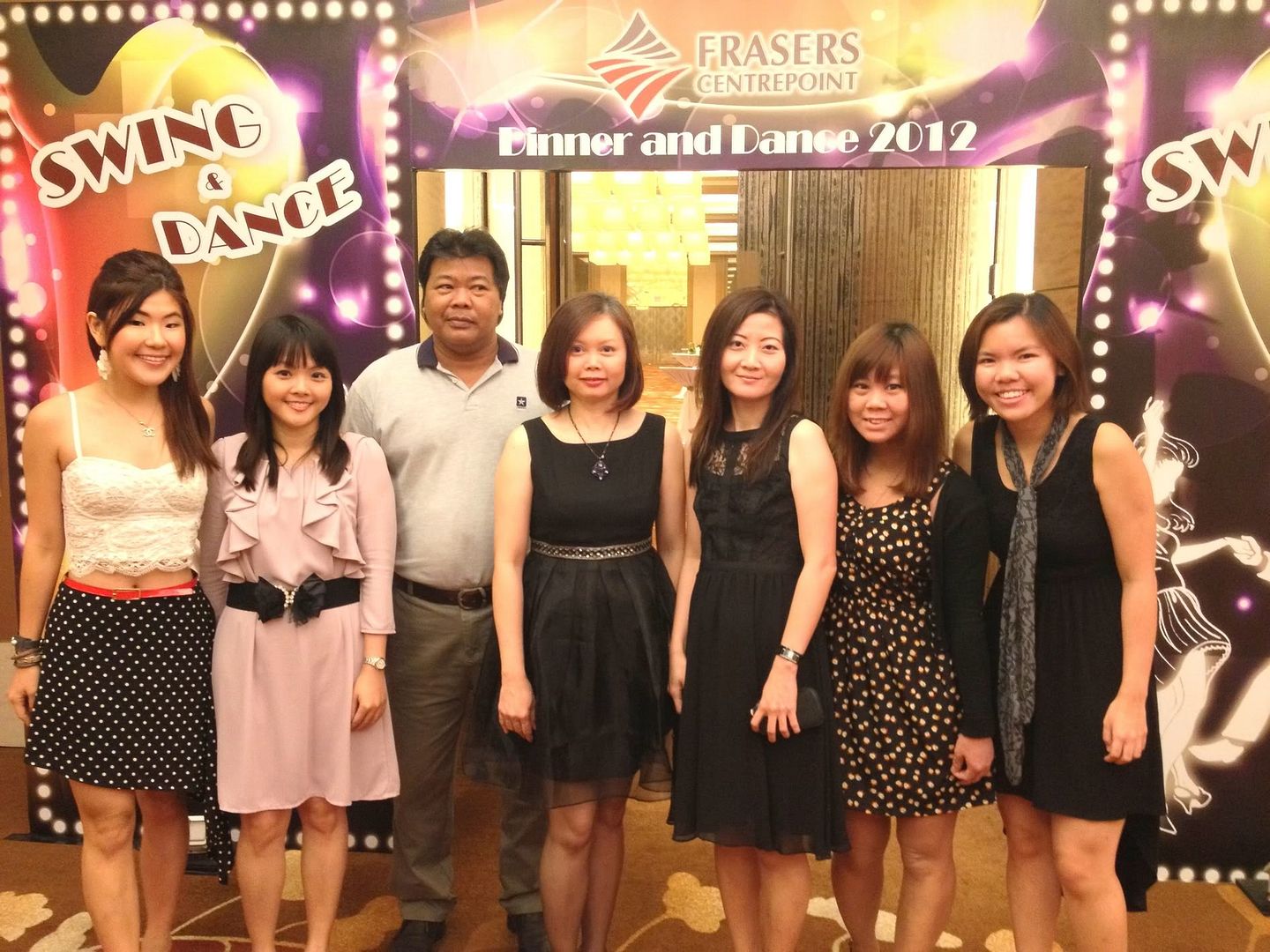 Photobooth time!!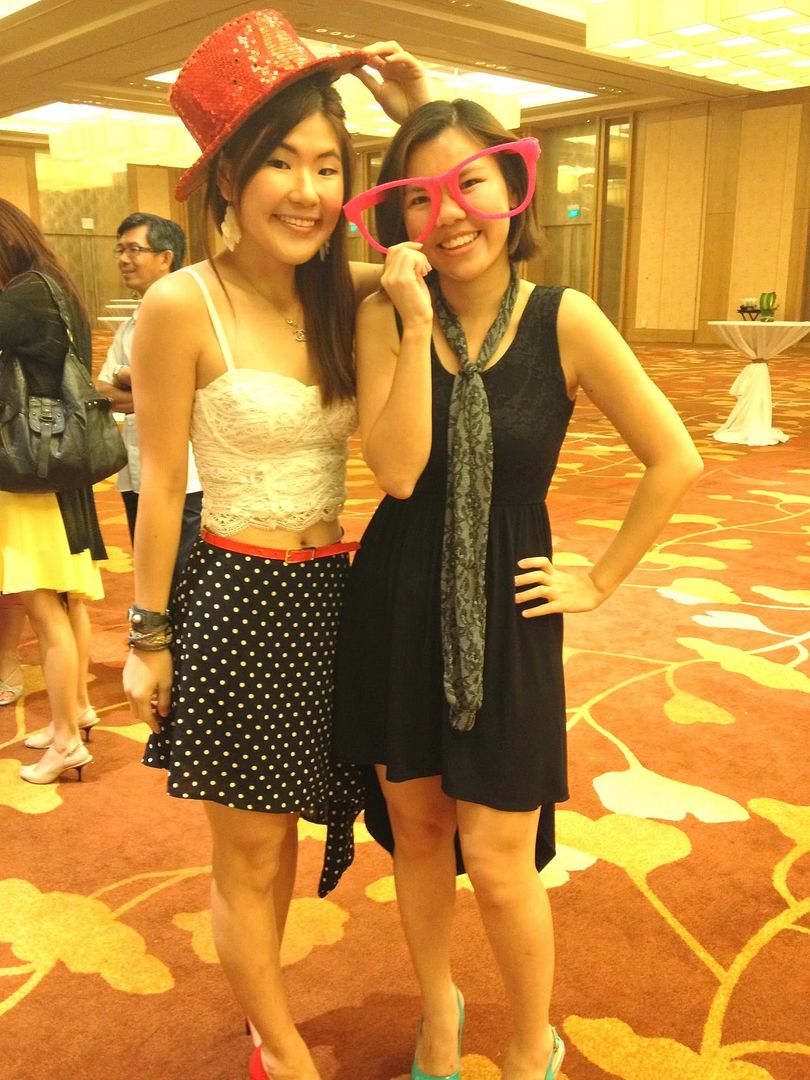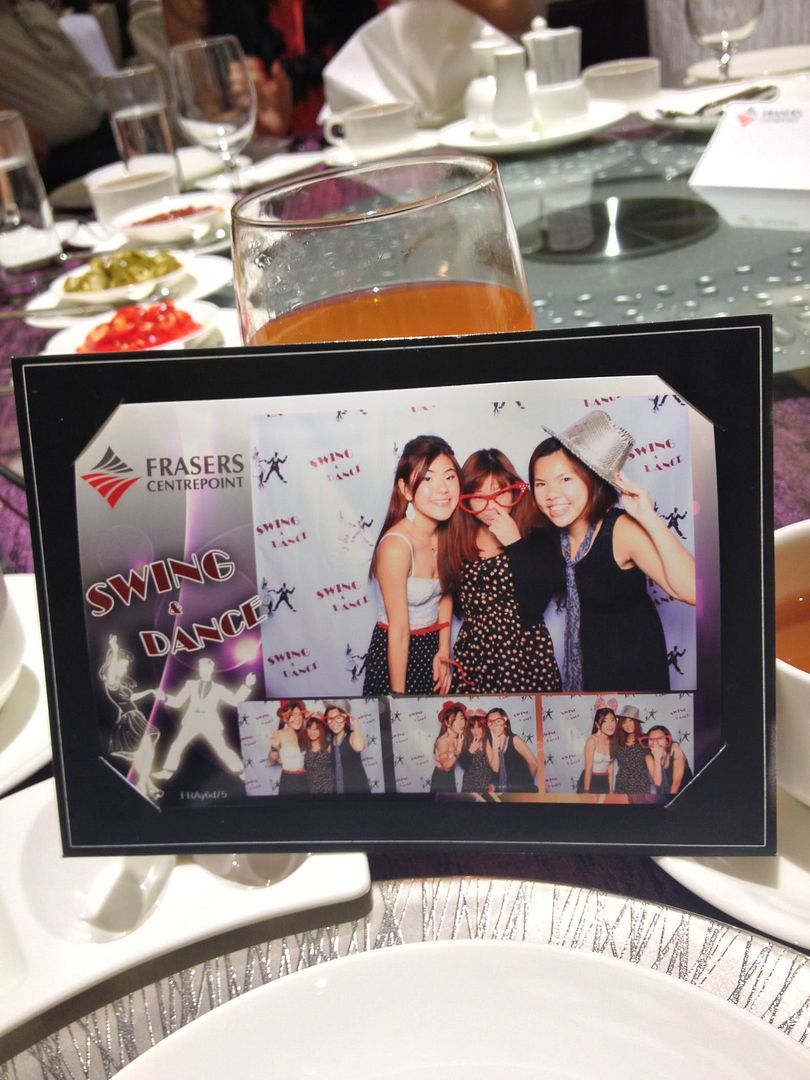 Food was so-so but I like the crispy duck!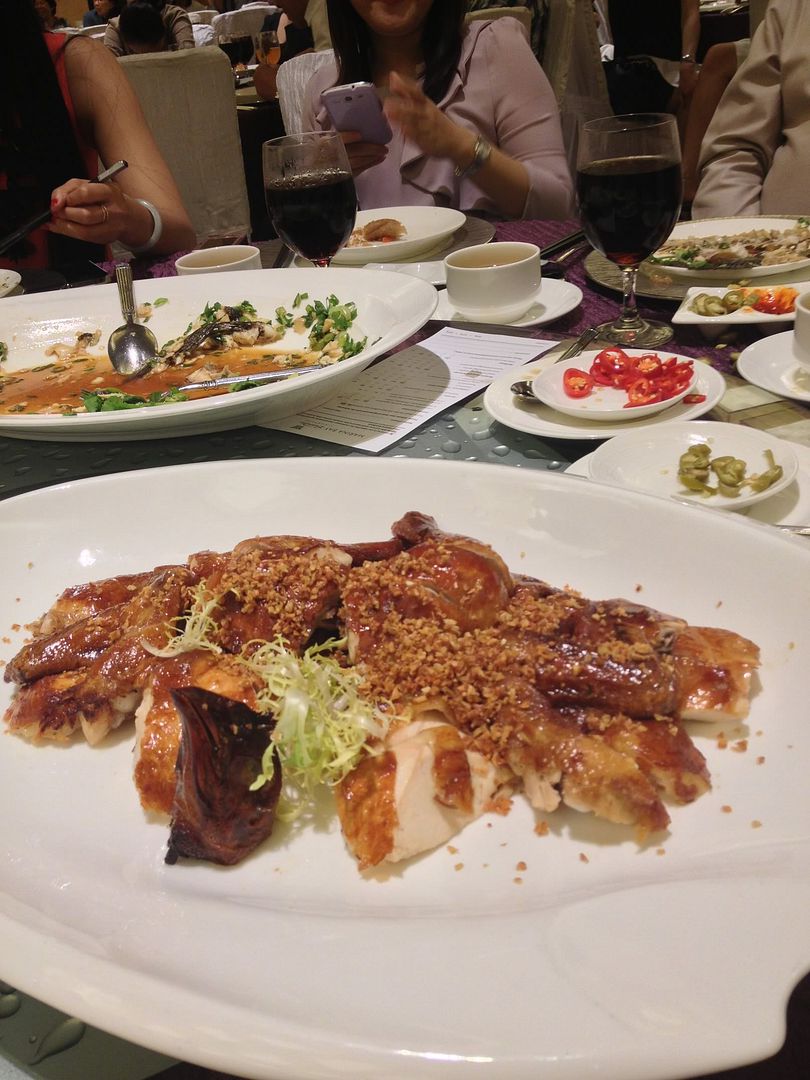 Lucky draw time - I won the 13th prize which was a 2 nights staycation in a service apartment!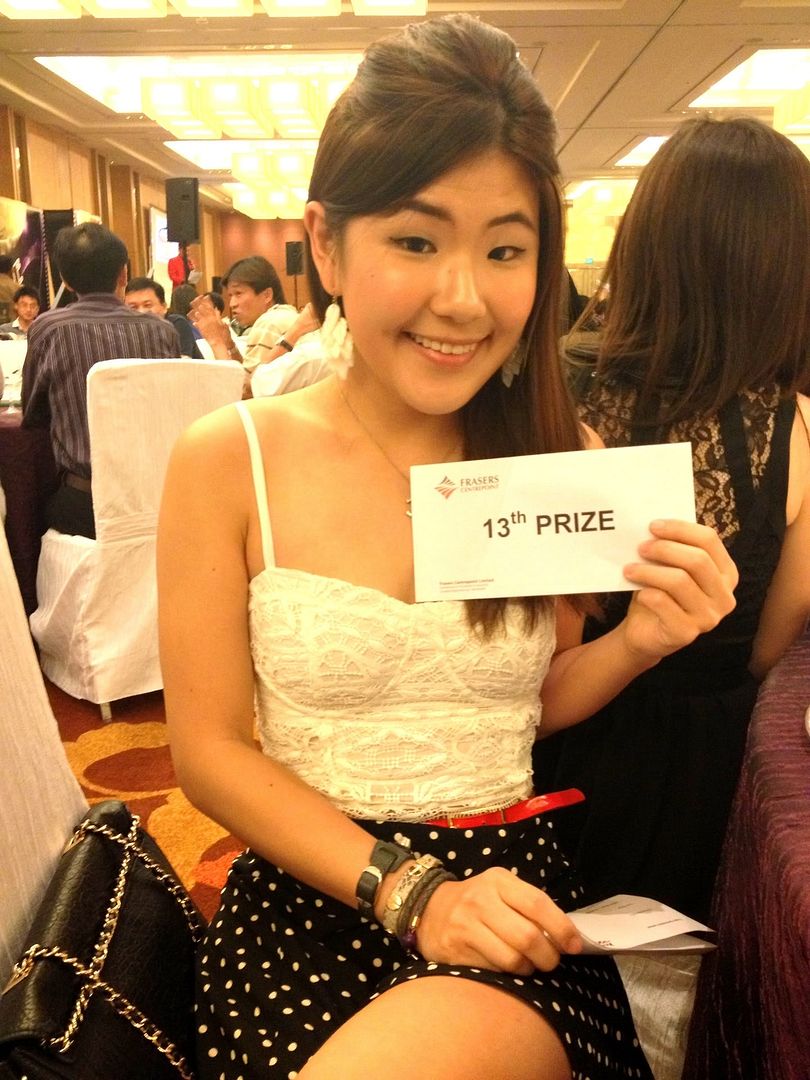 More pictures before leaving!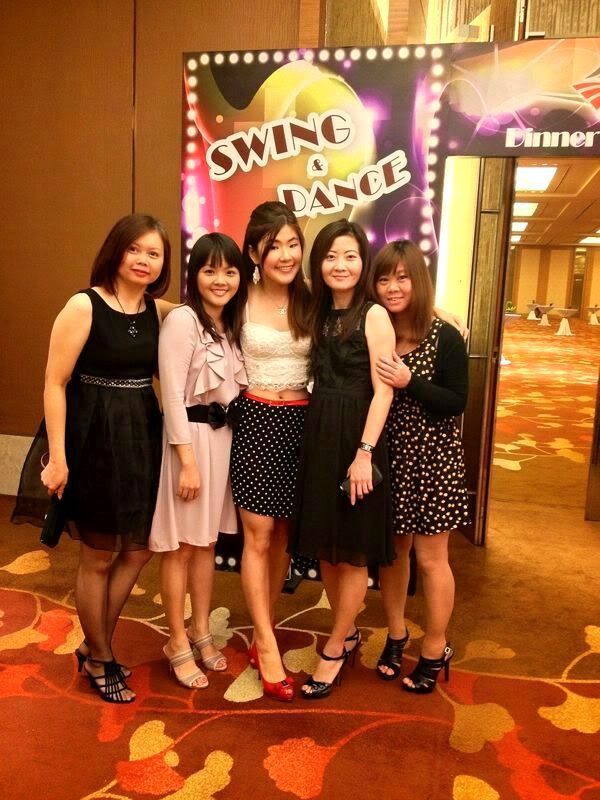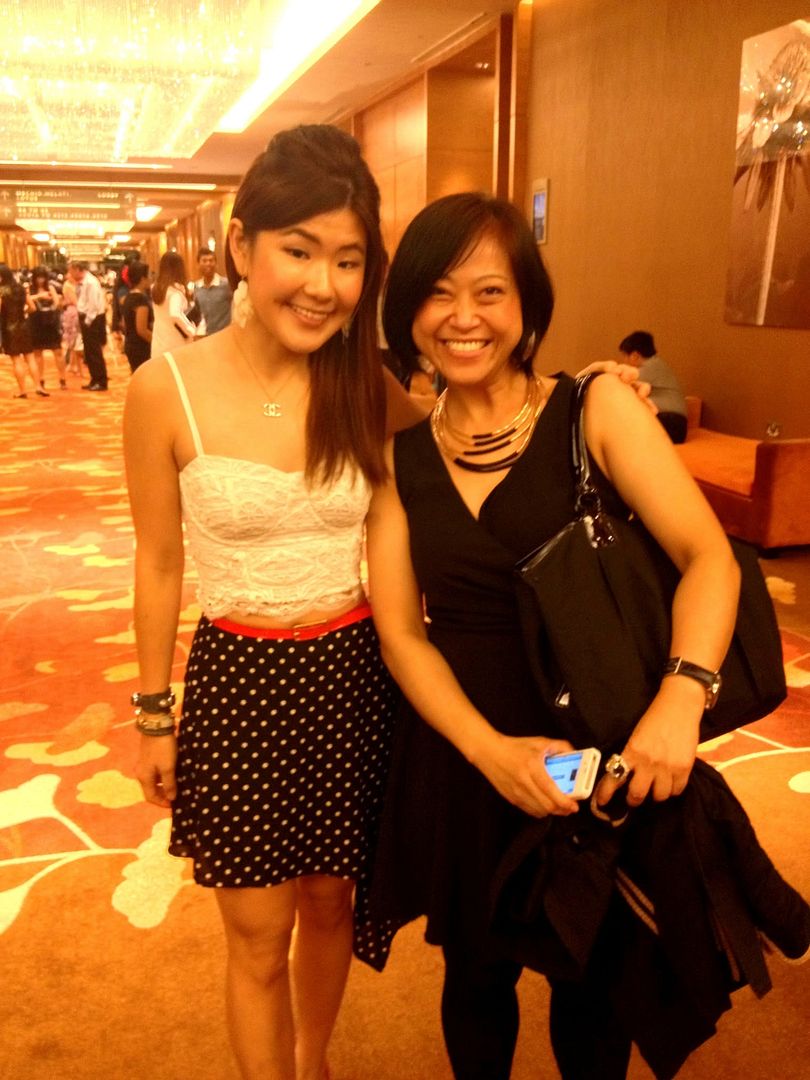 The rare toilet shots in my blog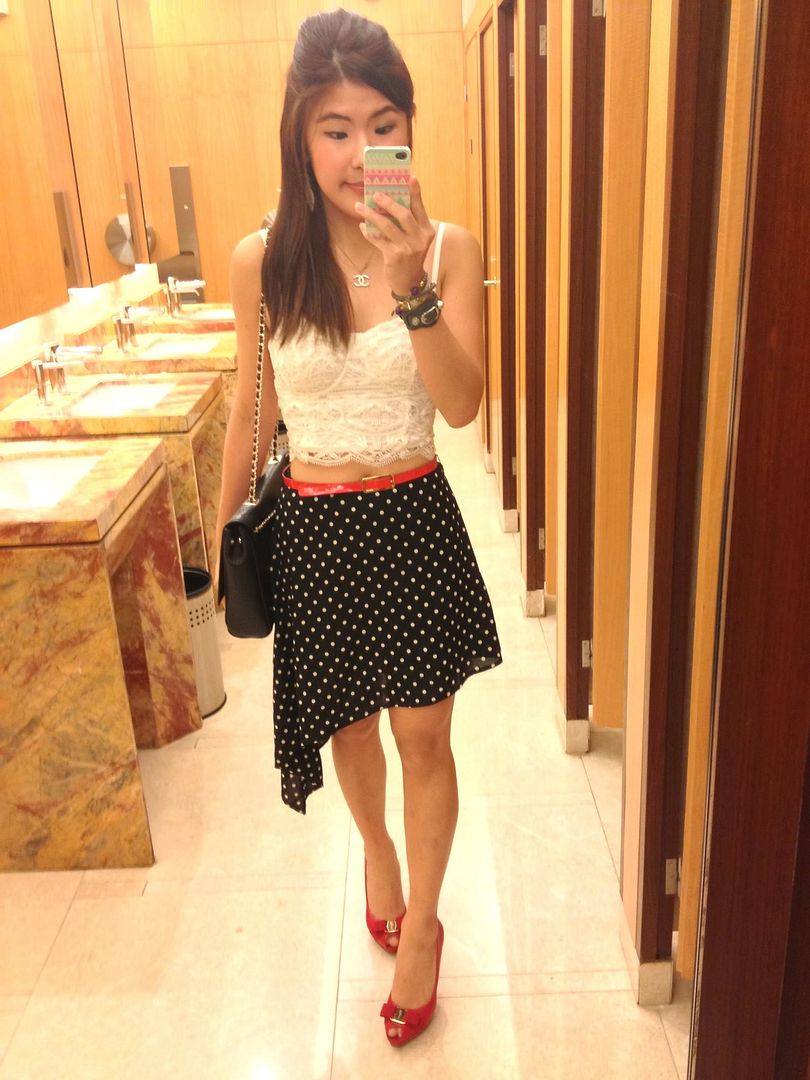 Last pic of the day taken in MBS ;)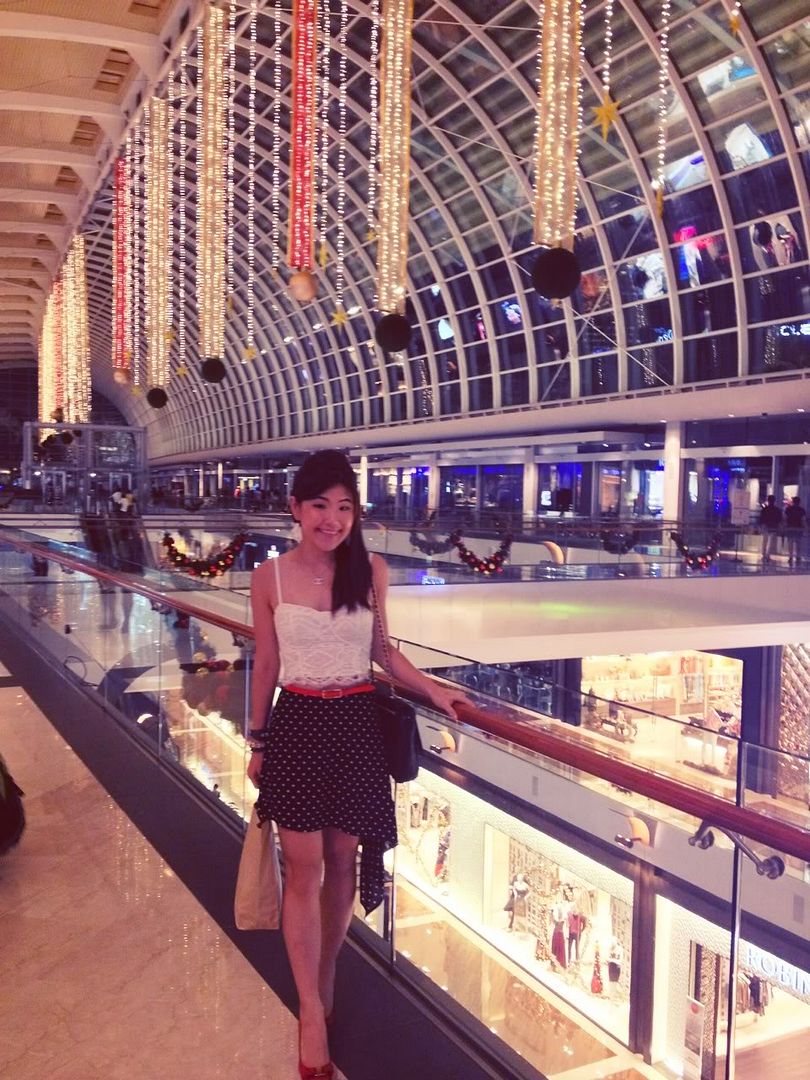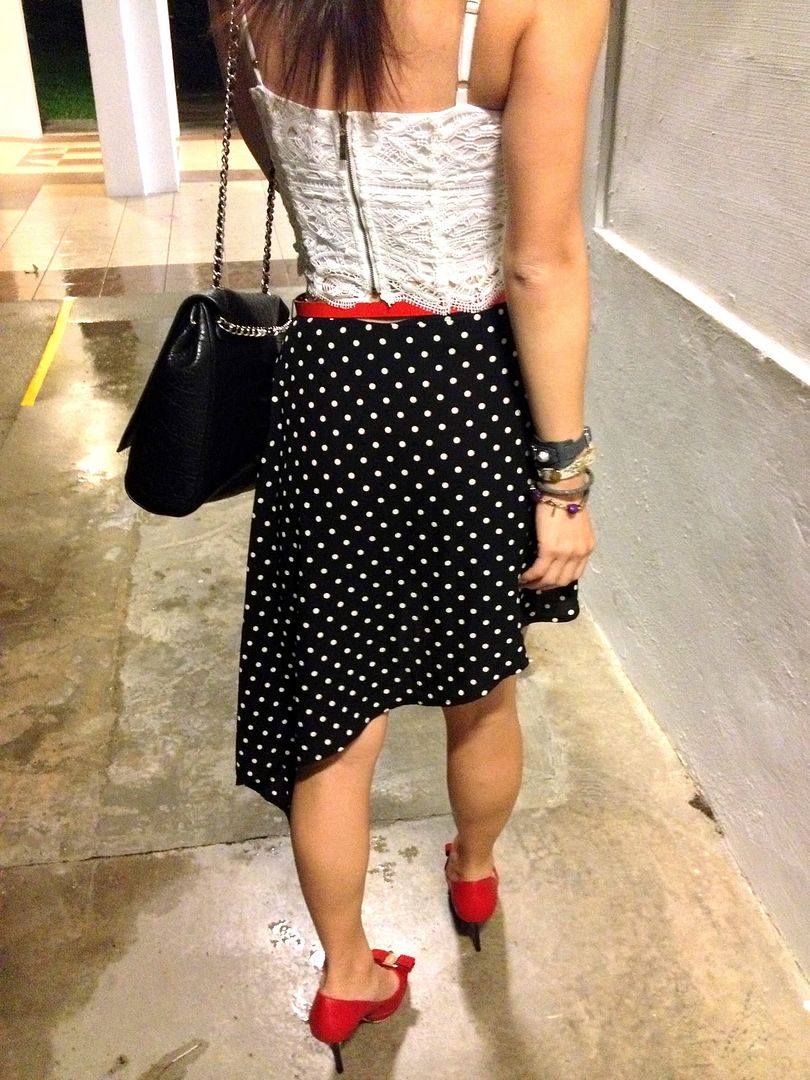 Swinging goodbye till next year! *waves*