Hello there, here's my first blogpost in Nov. It is my favourite month because it's so close to Christmas and there's so many things to look forward like D&D and bday celebrations with the Scorpio babes! However this year, it is slightly different but I'm sure faith will pull us through.
***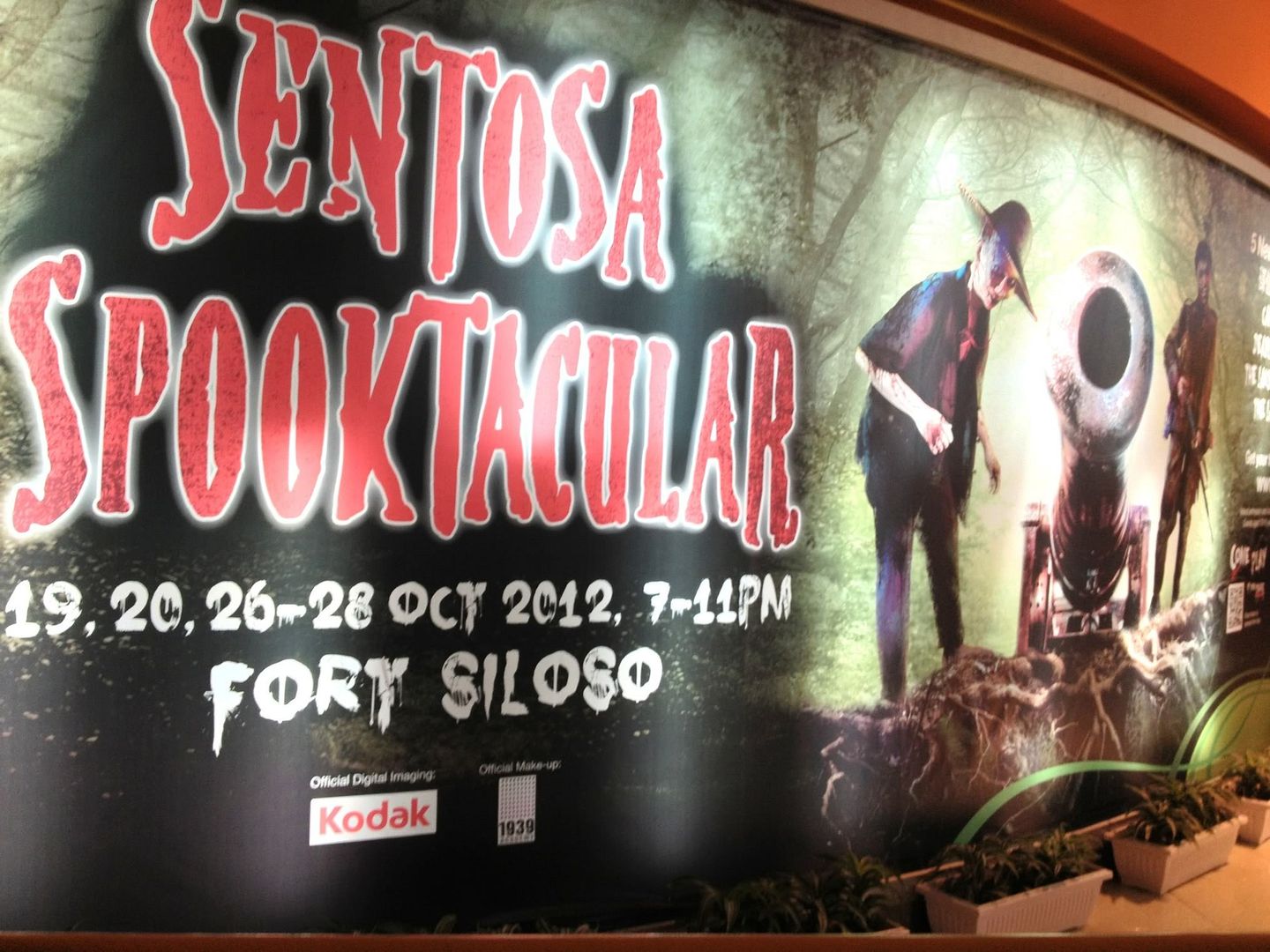 I went for the Sentosa Spooktacular thanks to S for tickets. It's the first time we celebrated Halloween together and surprisingly I actually enjoyed it. Perhaps next year we can dress up and have a halloween party with our friends and be crazy for once. The queues were super long and that really killed the mood esp it was a PH that day. However, we managed to visit 4 trails out of 5. The make-up on the characters and effort put in was really remarkable so it's worth supporting this local event.
Here's the scary ghost tram that we took to the venue from Sentosa's Beach Station. The driver is dressed up and the whole tram is decorated with skeletons, web cobs and scary props.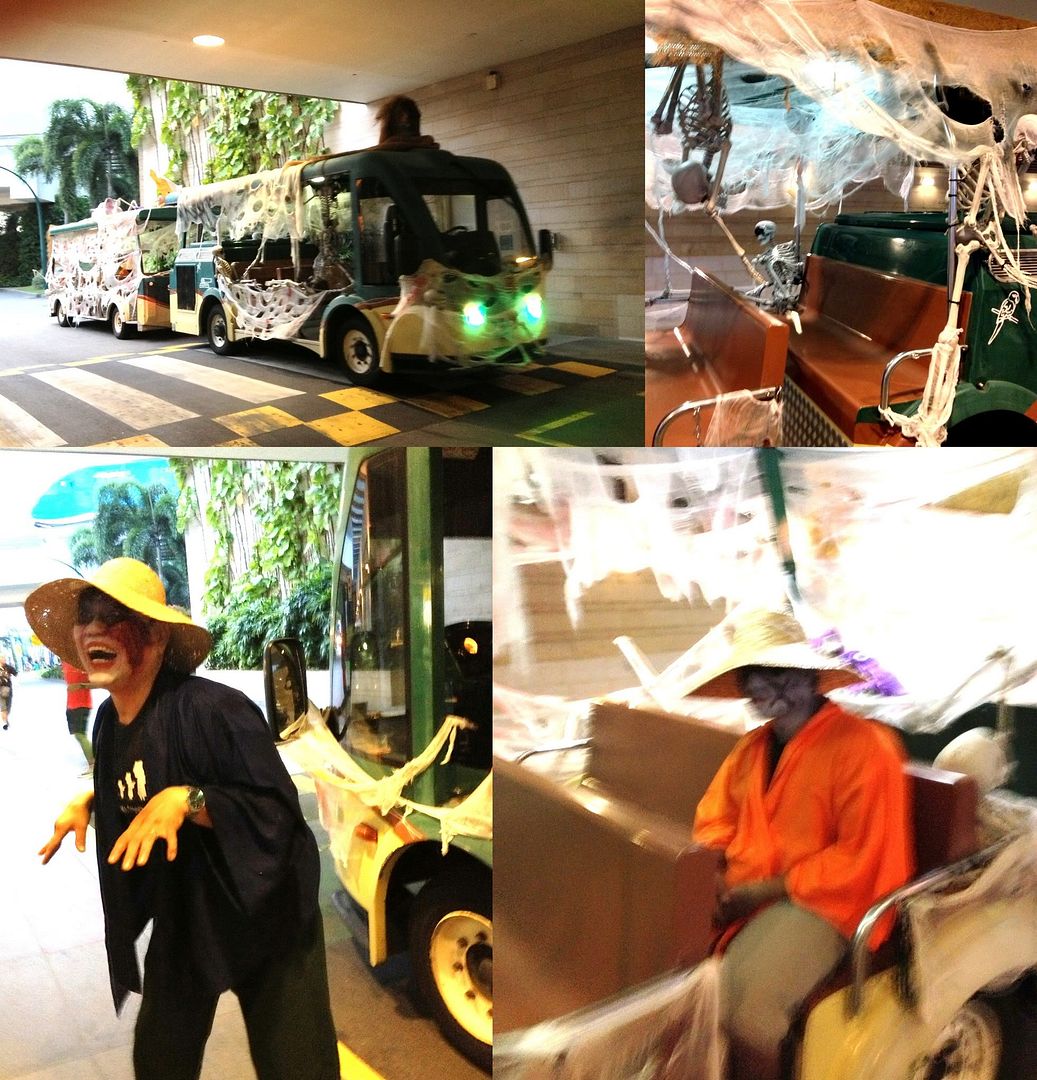 Some of my fav "ghosts", didn't take a picture with the vampire :(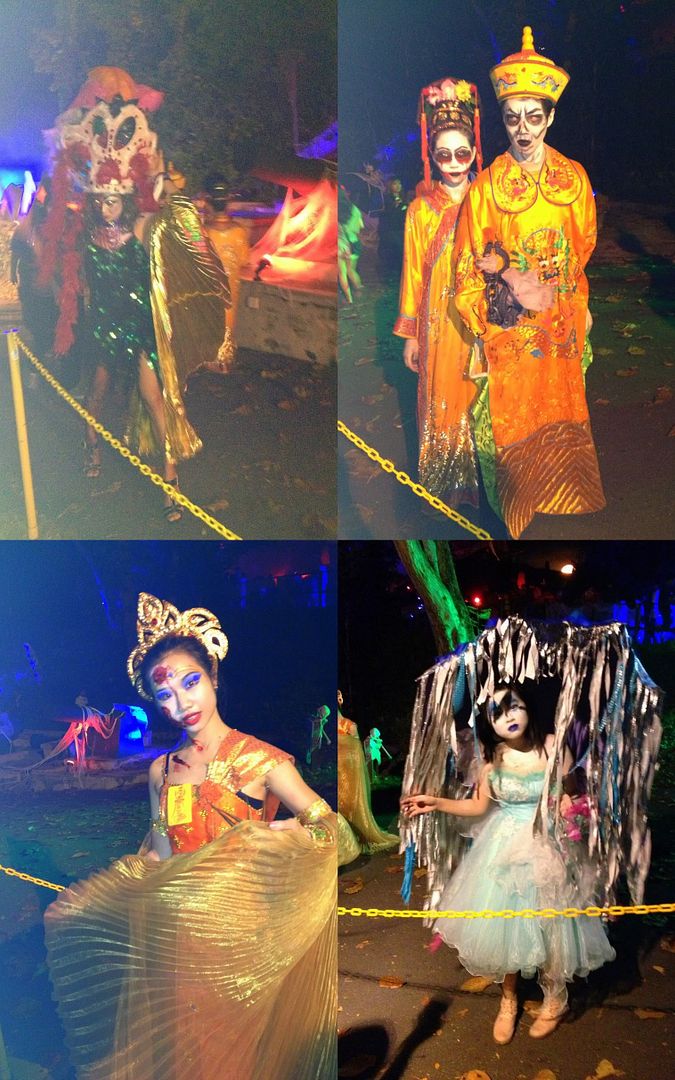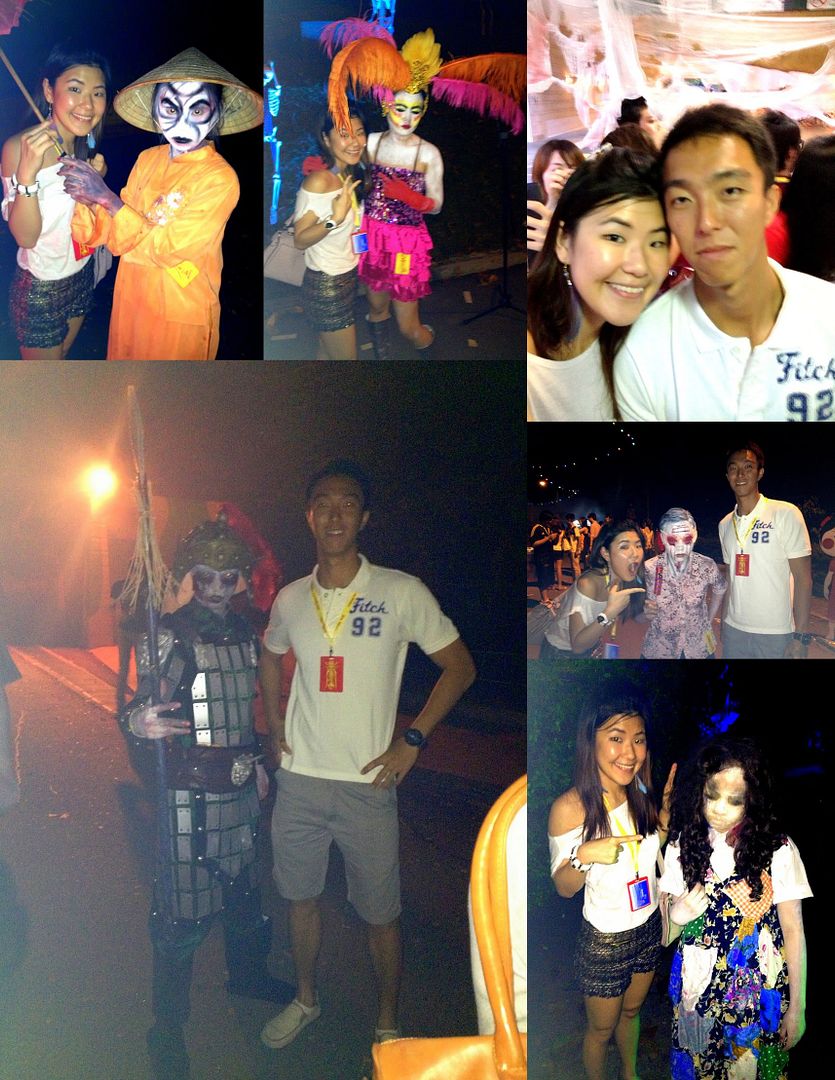 We finally ate our fav Marche food and tried Swee Choon dimsum which was located at Jalan Besah Road. So so so good! How to be on a constant diet with so much good food around? So just eat and burn later!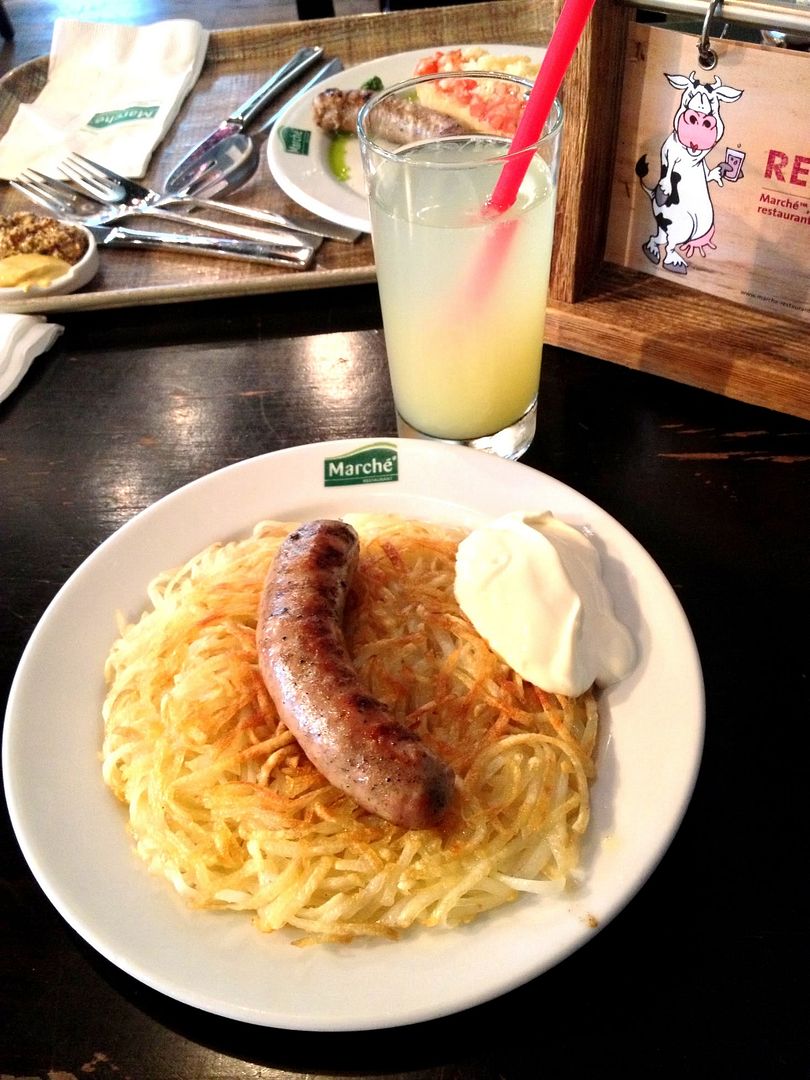 ***
Got a new haircolour and treatment finally and it feels good to get rid of the disgusting black roots. Can't wait to go for the Brazilian Keratine treatment thanks to Emmy love for her recommendation!
My $2 lime top from BKK. So cheap and I love its sleeves!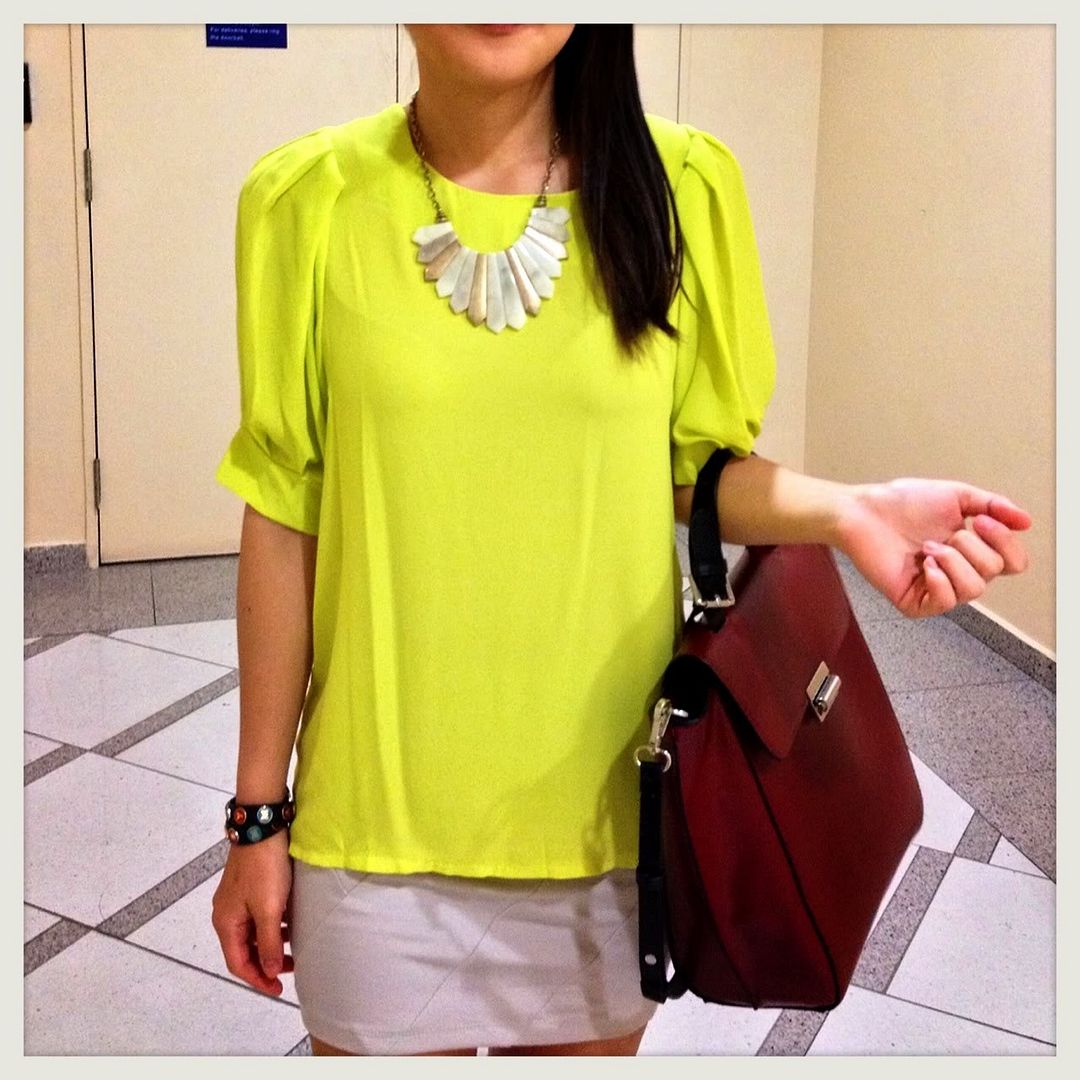 BKK top / TE Necklace / Bersha Skirt / Zara Bag/ MCJB Bracelet / Pazzion Flats
With Emmy love. Mad impromptu to have our hair appointments together so we met up randomly! We agreed that we were not in our usual dressing, I seldom tuck my tops out while she went with the kawaii look that day.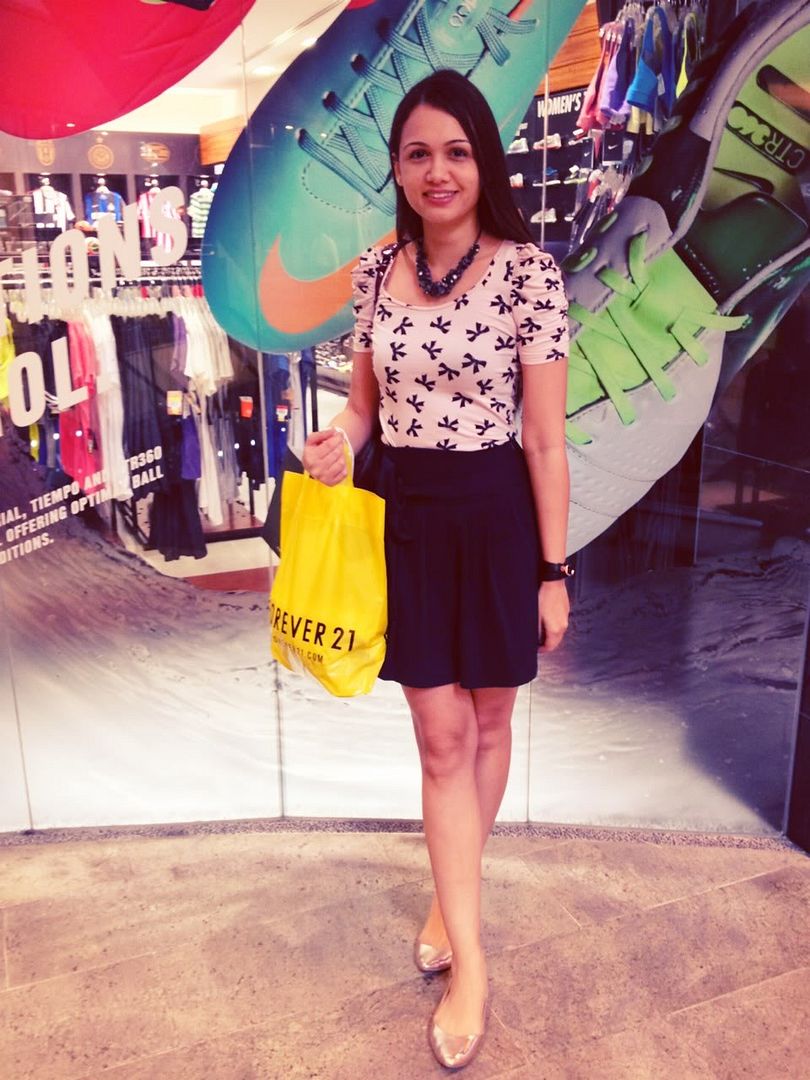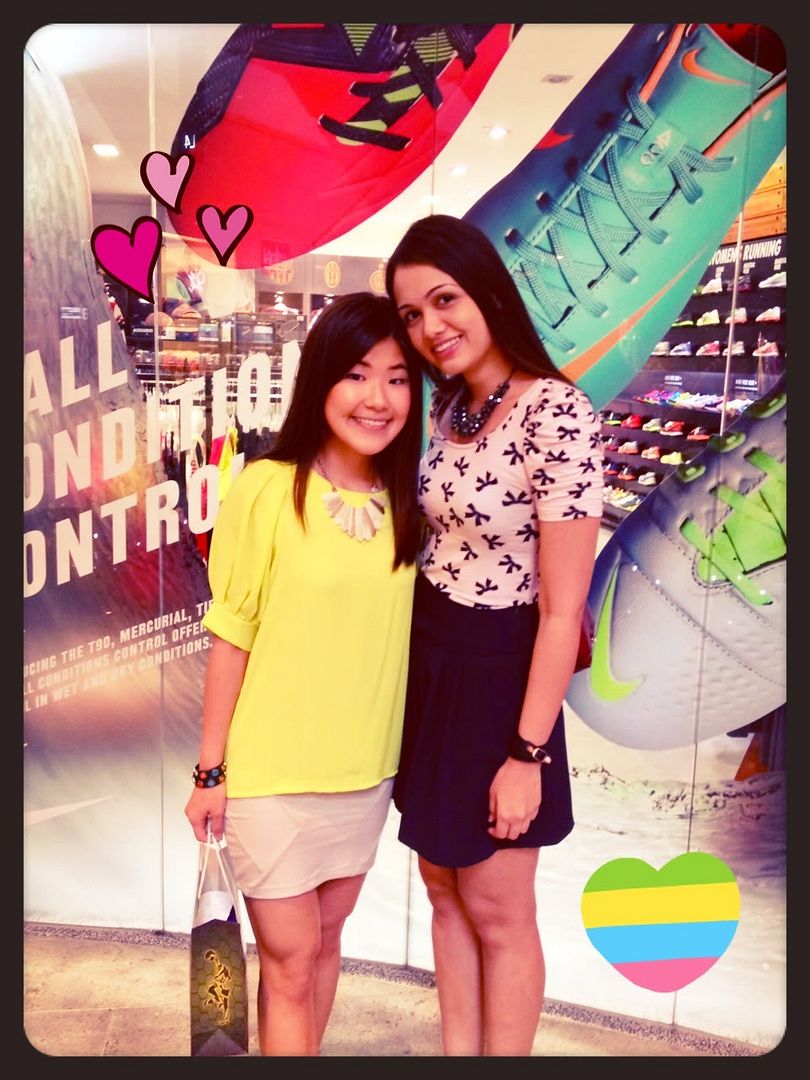 Dinner with dearest Sher & Val, love these two girls to bits.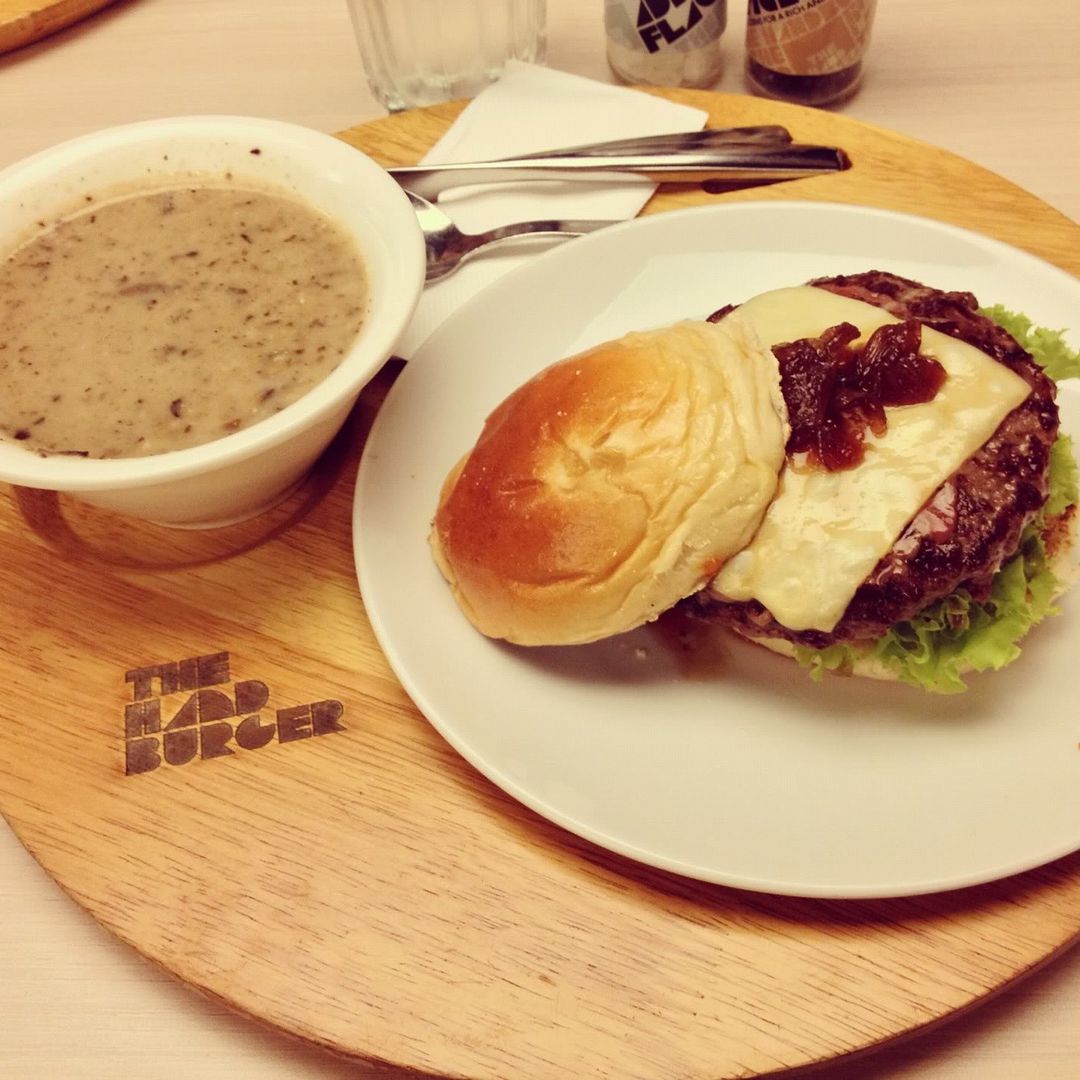 Val treated us to the awesome nutella tart!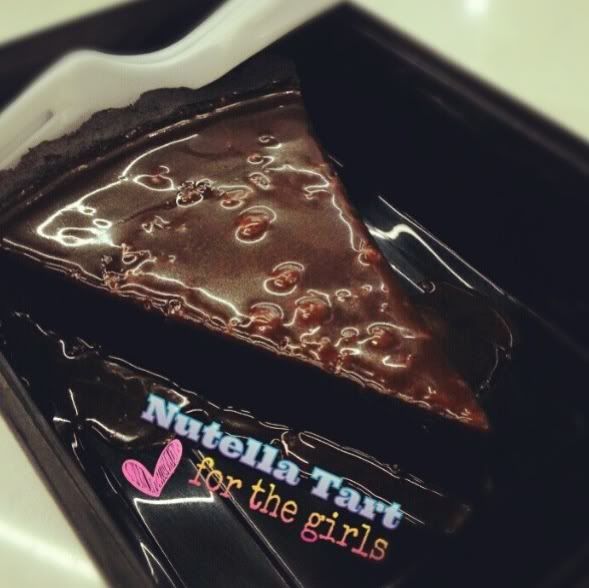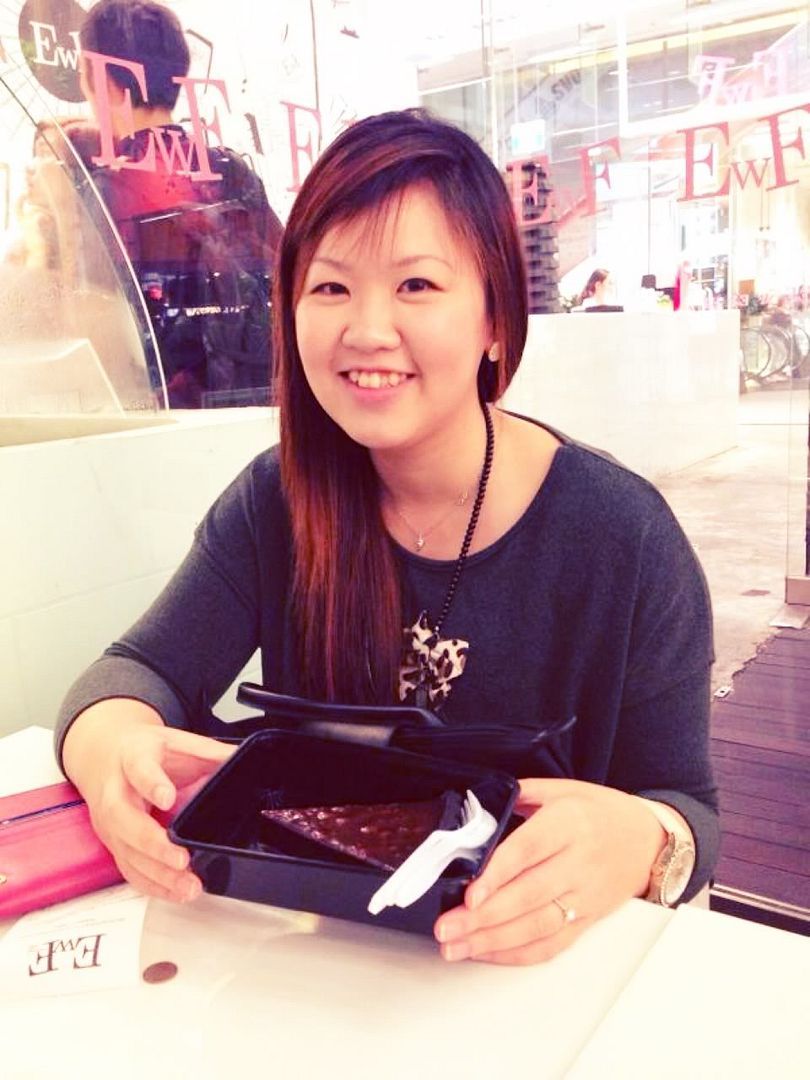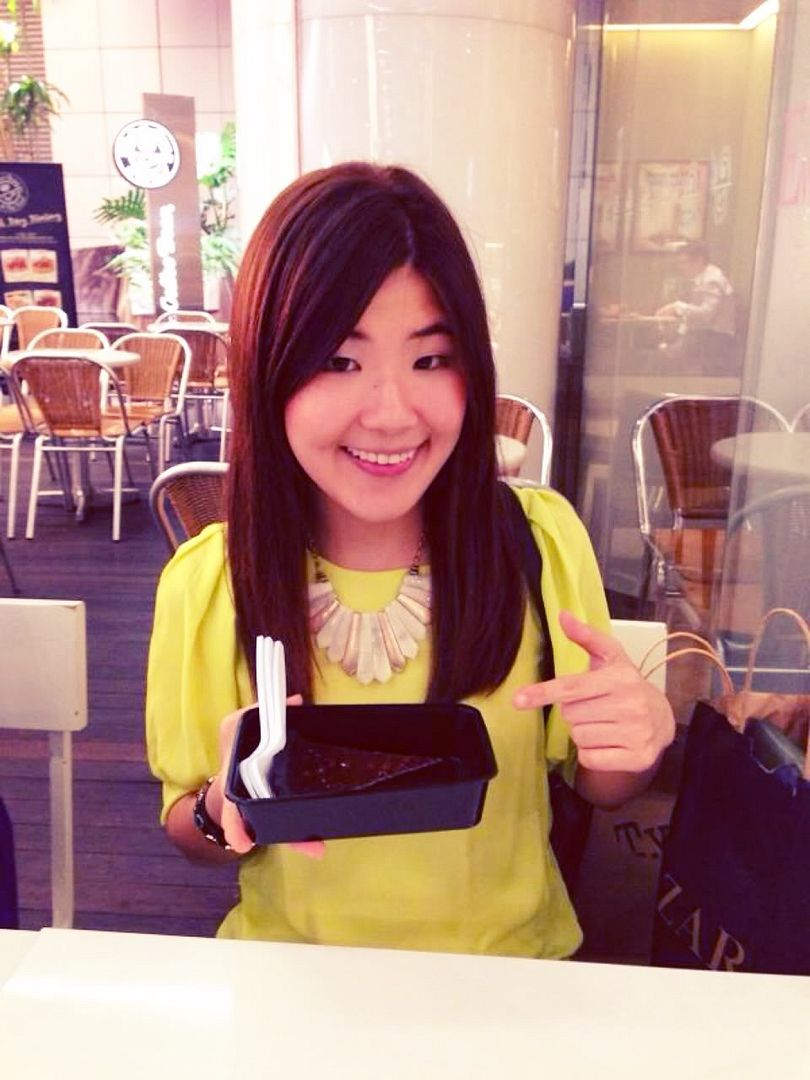 ***
Some of my OFTDs this week.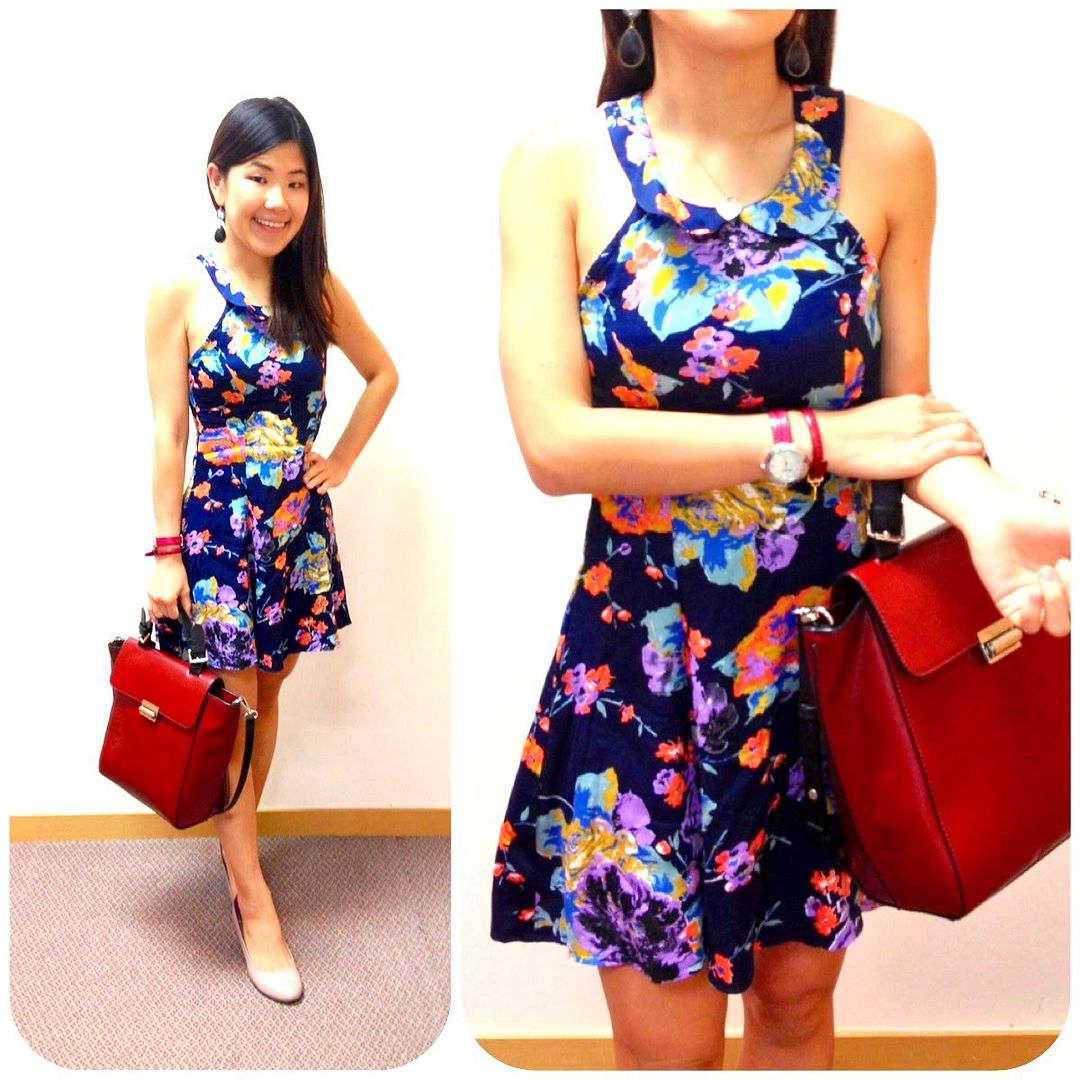 ASOS floral dress / Substance Heels/ Zara Bag / Kenneth Cole watch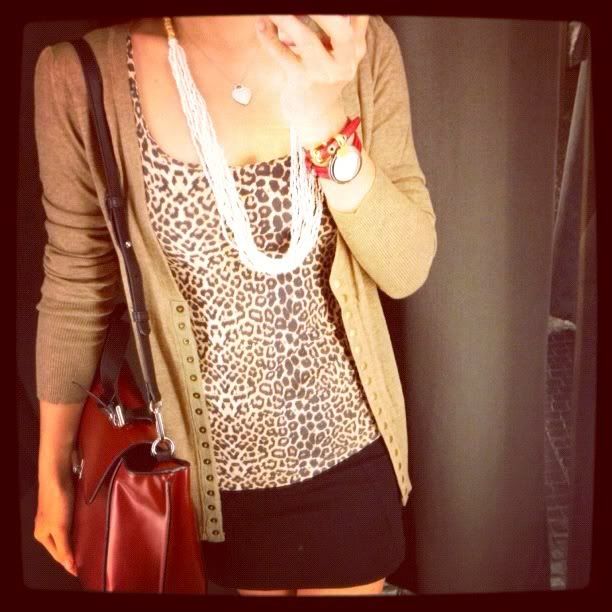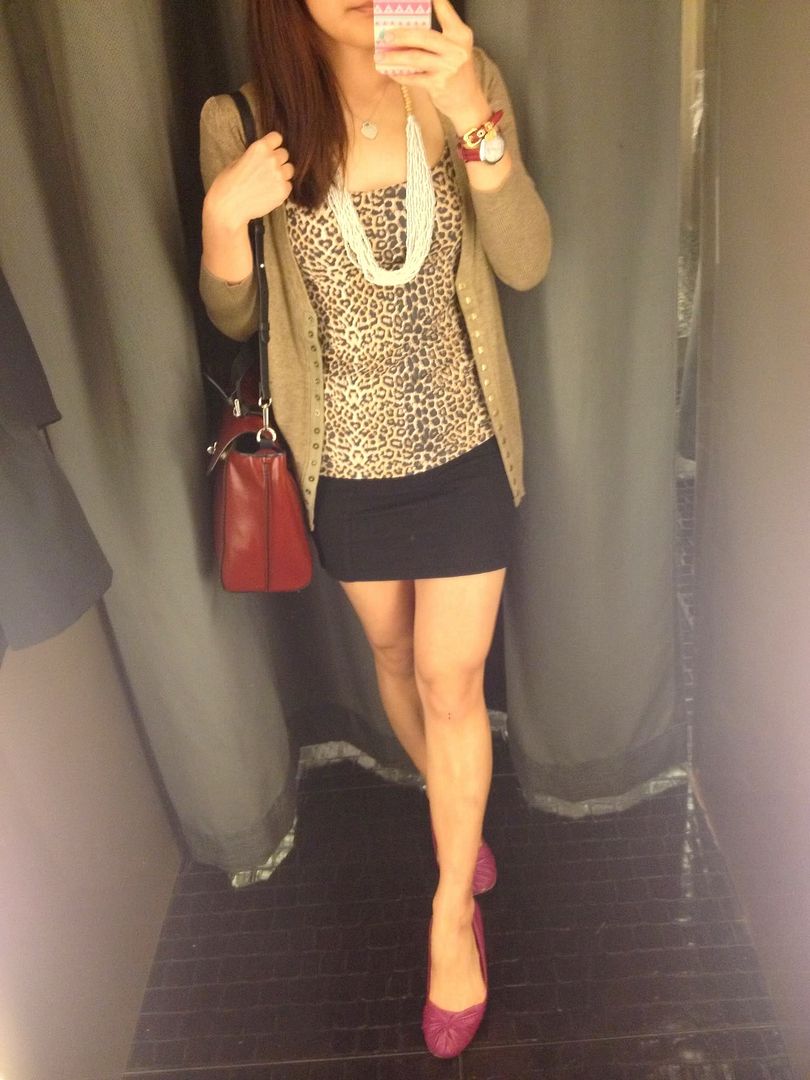 Hollyhoque cardigan / Zara leopard top / Bali Necklace / LB skirt / Aldo Flats / Zara Bag
***
On shopping matters, I have been receiving alot of laggy parcels recently and my parcels from LB have not arrived yet after 1.5 weeks. Praying it won't go missing since I have not lost any parcel the entire year :(
My Spring Fling Forgotten Diamond Embellished Shift Dress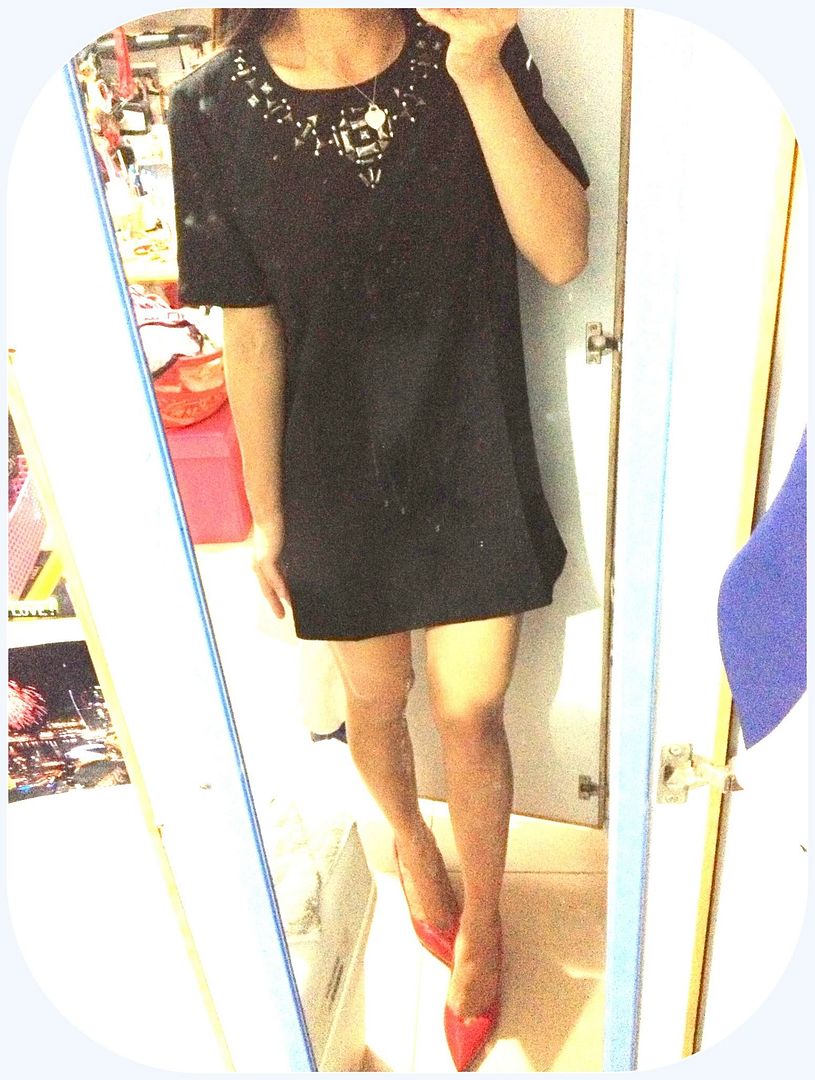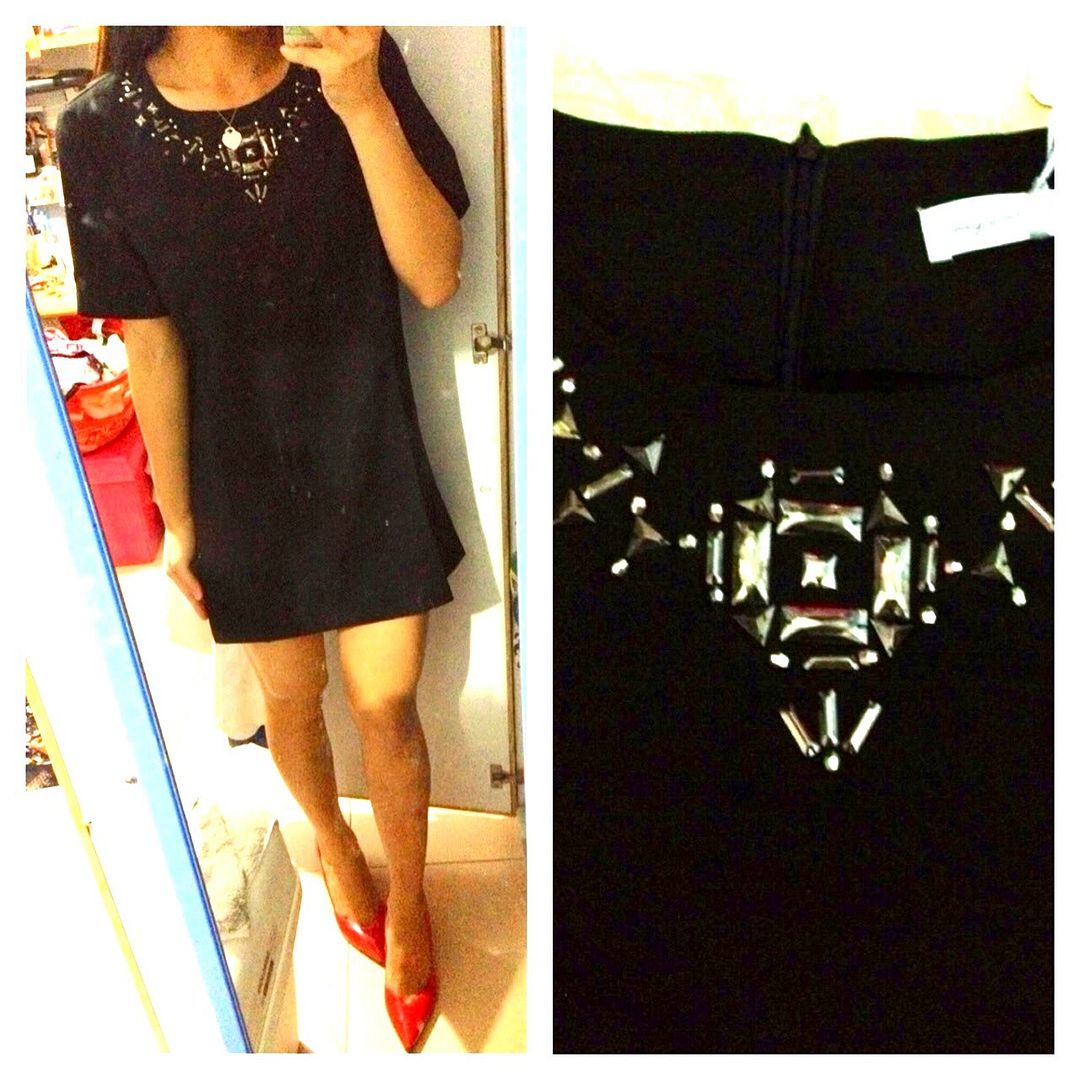 My first purchase from TSF and it's a pleasant experience so far. A gorgeous and affordable dress to own without any accessories and LBD never goes wrong. Very nice details at the front to wear for work or weekends date. However, it's really too short for me and to prevent exposing, I have sold it away. They have opened Backorders for a longer length and I wish there was a longer length option to start with.
It can fit up to a UK 12 and looks good without any belt.
SMooch Elliot Peplum Top in Cobalt (S)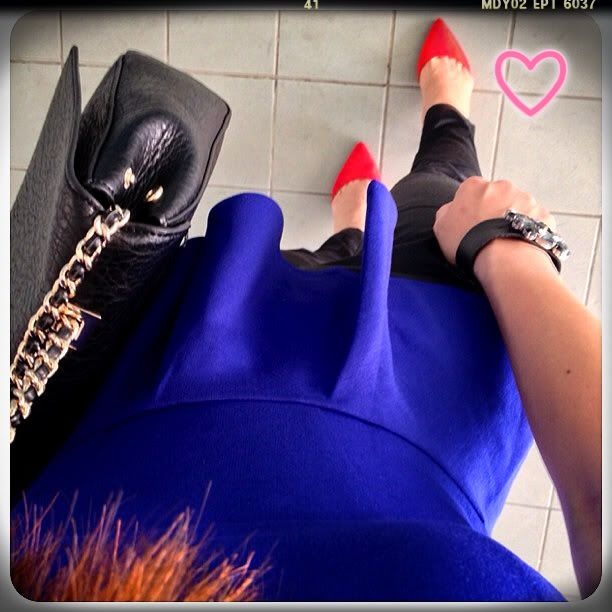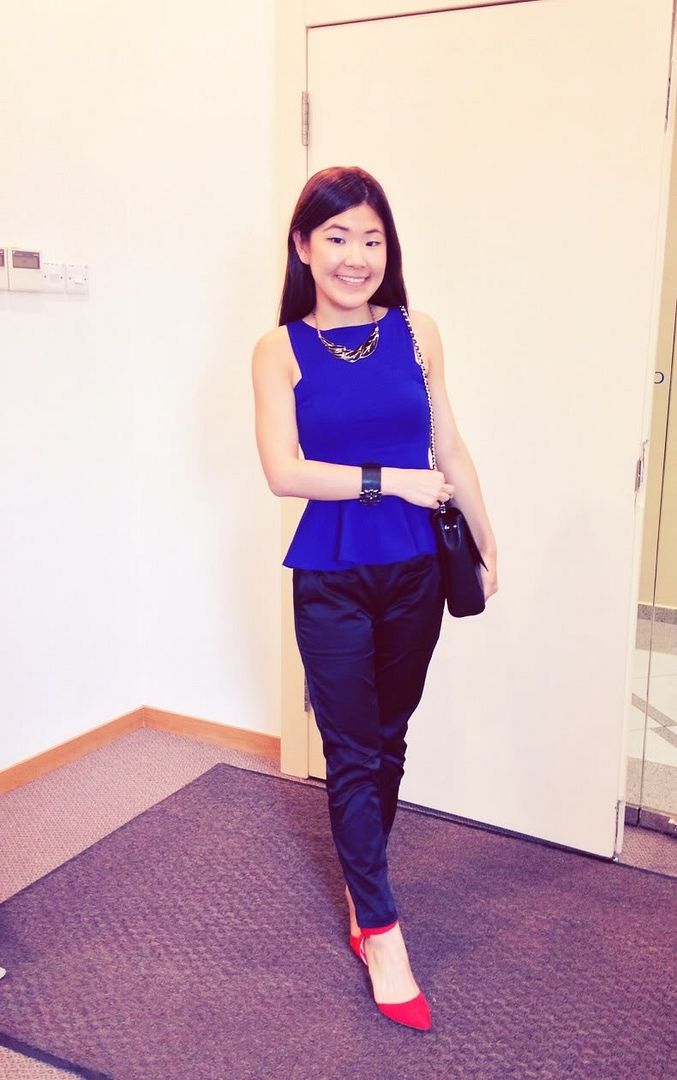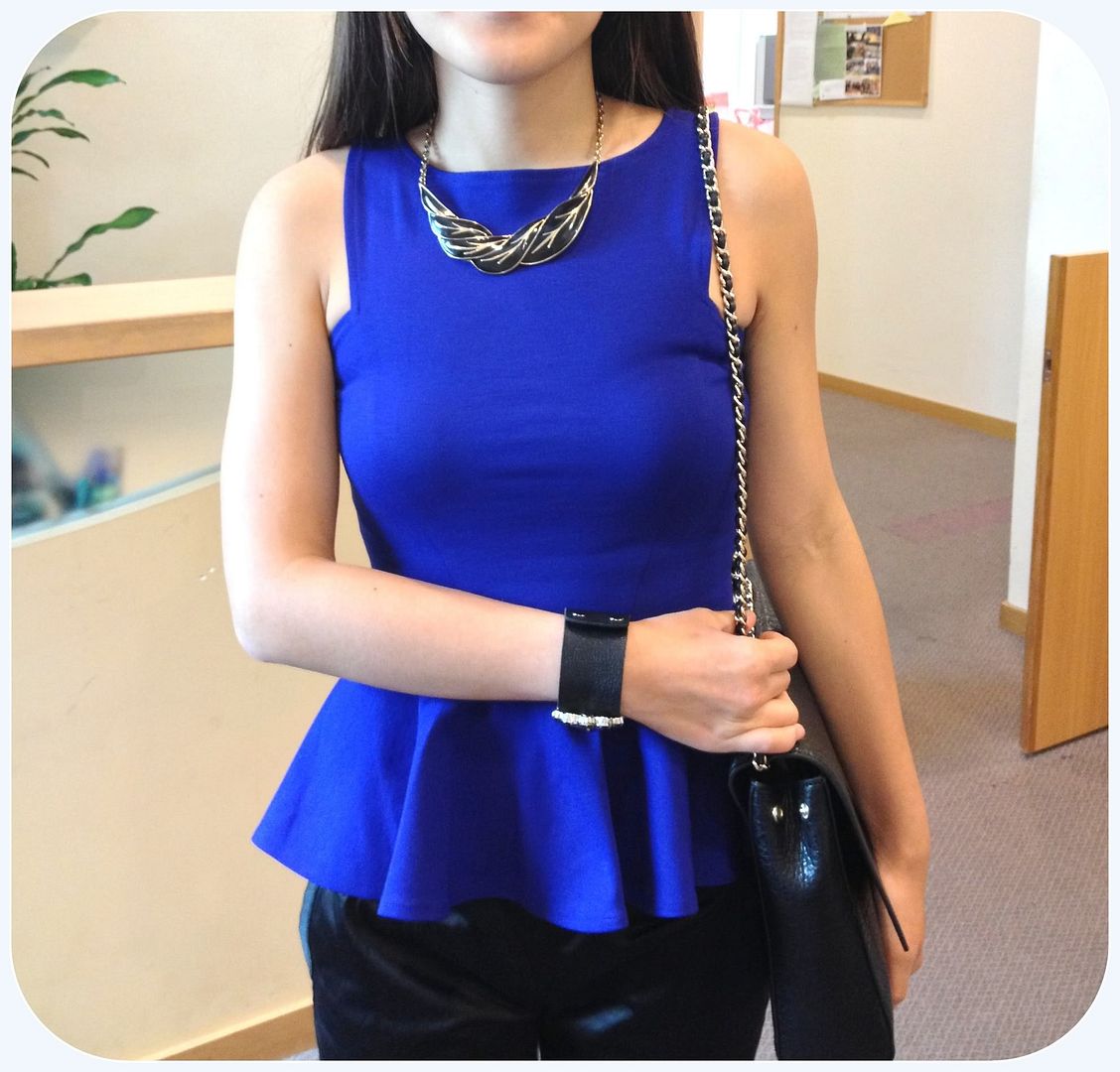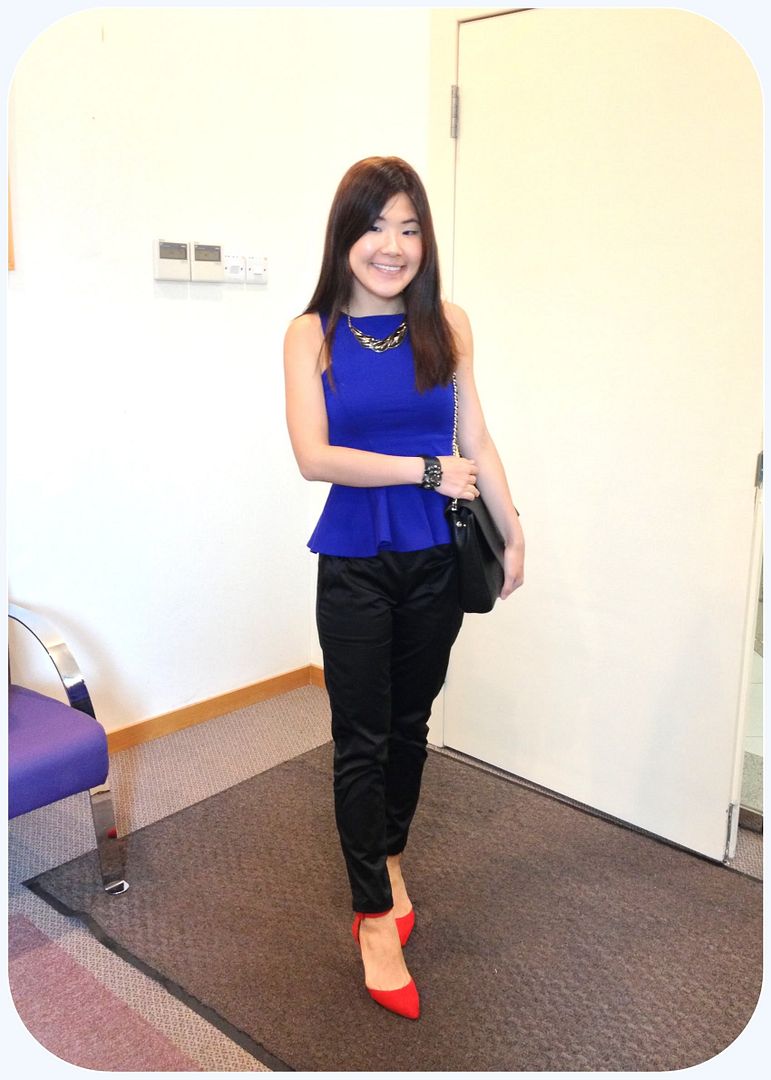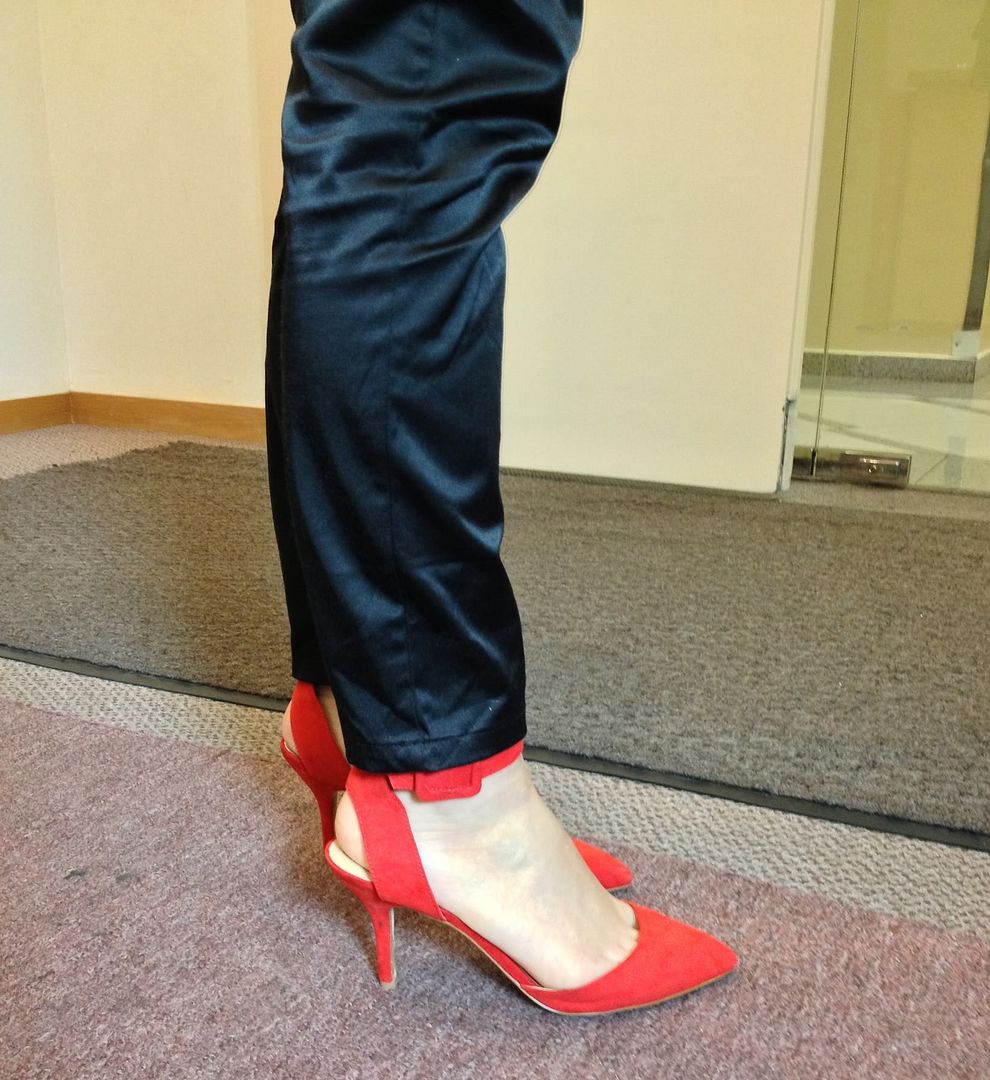 SMooch cobalt top / SMooch bracelet / HVV Pants / Zara Bag & Heels
This item didn't came with a Smooch tag but still, it's mad gorgeous that I wore it out the next day. Friends who know me well know that I seldom do so as I prefer to wait for awhile before wearing.. no particular reason just that I really have too much clothes.
This is the most flattering peplum top I've ever own and everything is perfect. I love the cut-in front part and how it hides armpit fats. S fits me nicely and can fit up to a UK6/8. Very stretchy and hugs your curves properly. Perfect for weekends with shorts or weekdays with pencil skirt or pants. I'm thinking of joining the BO for white but I've already had two white peplum tops so maybe not.
I wore it with pants that day with my new babies from Zara. Totally love the hot red heels. I got it despite it being only 2.5 inches max and I never wear kitten heels. Feeling like superman that day in blue-red colours!
***
Meanwhile, I will be selling these Longchamp bags and most are brand new. Hoarded 9 over the years but I did not have much chance to use since they are too casual for work. Will post up in details next time! :)
Heading for my last flea market this Sunday on 4 Nov from 2pm-8pm at Scape Level 4, so see you there and have a good weekend.