Met up with dear Crystal & Wendy for our Ramen dinner date and Xmas exchange.
Dear
Crystal
is a fab food blogger so with her, we will never run out of foodie hunts and she will come up with all the food locations via whataps in advance!
Ramen Keisuke Tori King
100 Tras Street
#03-15 100 AM
Tel: 66046861
It was really the best ramen I have ever tasted in Singapore, better than Santouka I must say and the ambience is fantastic as well. However, it's really not the perfect place for gatherings as they would clear the plate once you are done for the next customer. Still, the ramen is fantastic and there's free hard-boiled eggs and side-dish (beansprouts) as well. I finished the whole bowl and soup within 10 minutes, not because I was famished but it's really that good. There's outlets at Orchid Hotel and Millenia Walk I heard.. CAN'T WAIT TO GO BACK FOR MORE!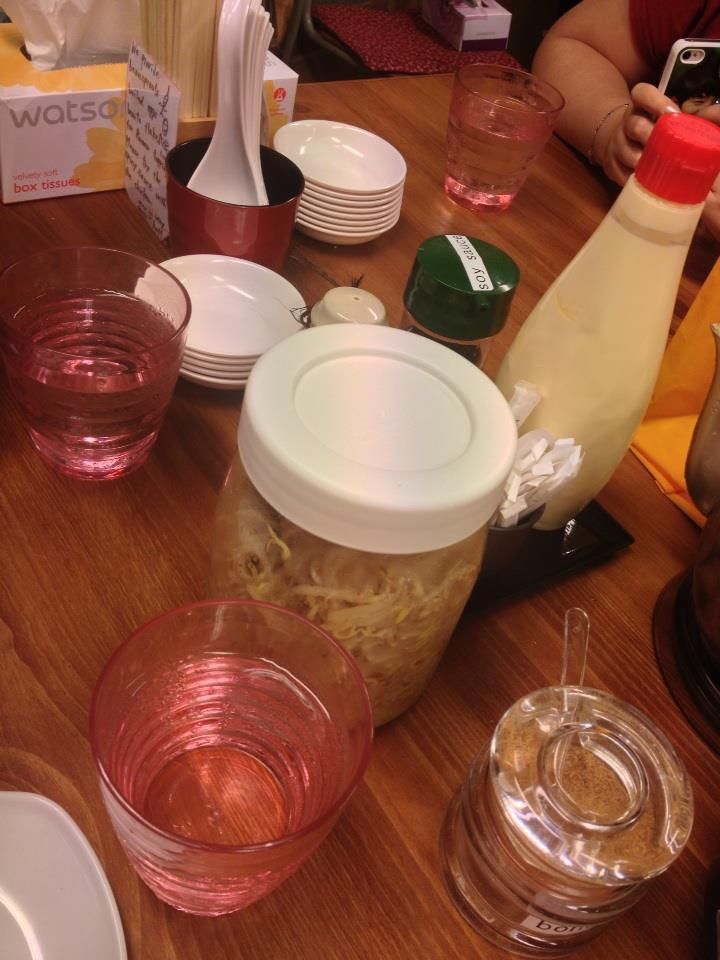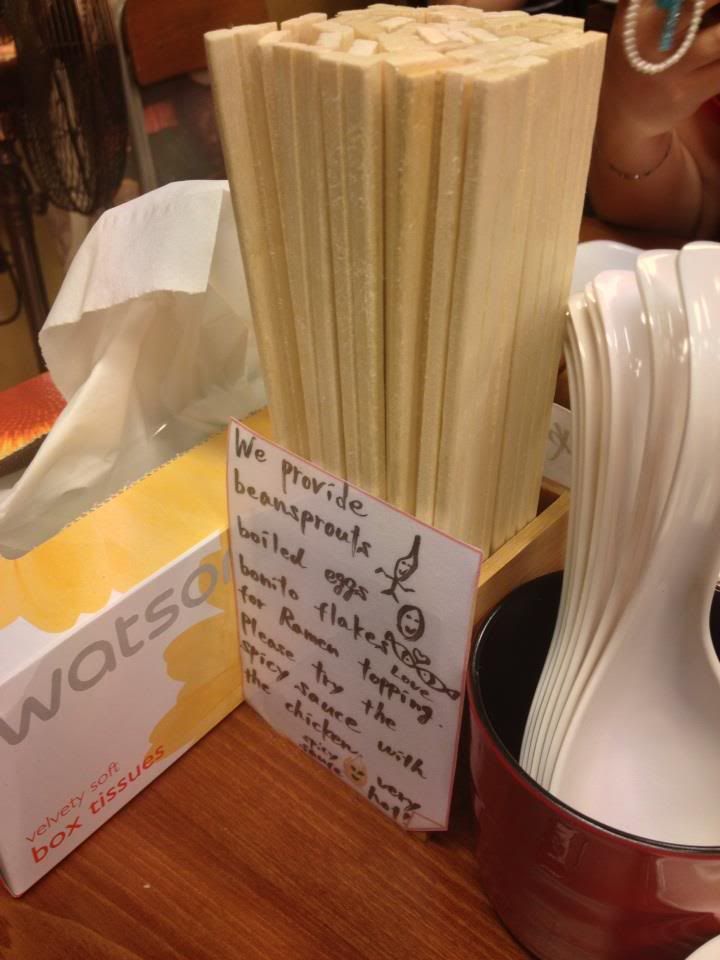 DIED.
Couldn't locate the pic of us in the xmas reindeer ears so here's another pic of us ;)
---
Xmas feast at aunt's place - what a spread really! :)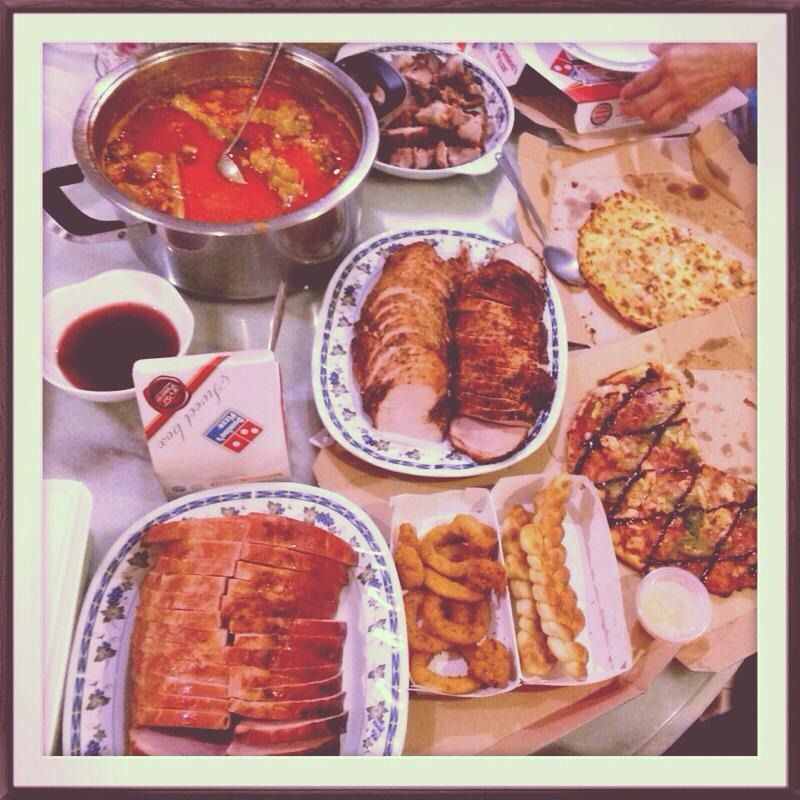 What's xmas without logcakes? ;)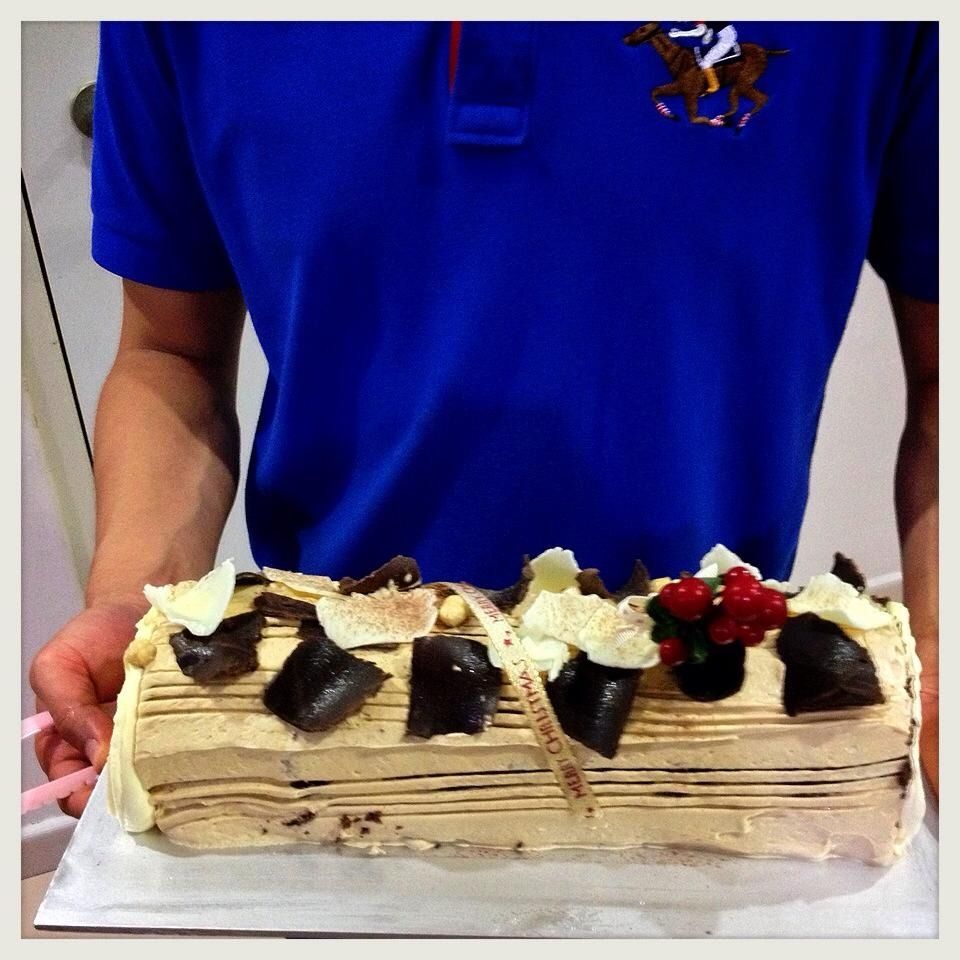 Yummy yummy ham!!!
---
& Photos at the KTV credits to laney! :)
This year, it was organised by ste and we used drawingnames.com, a very cool website that will draw santa to santee randomly and email the respective people. Also, you can make sure couples do not pick each other (if there are couples) and modifications. Good thing is that noone will know who pick who and the wishlist will be send to the respective person as well. sounds perfect and we had an awesome time singing to the very retro songs just hours to Christmas.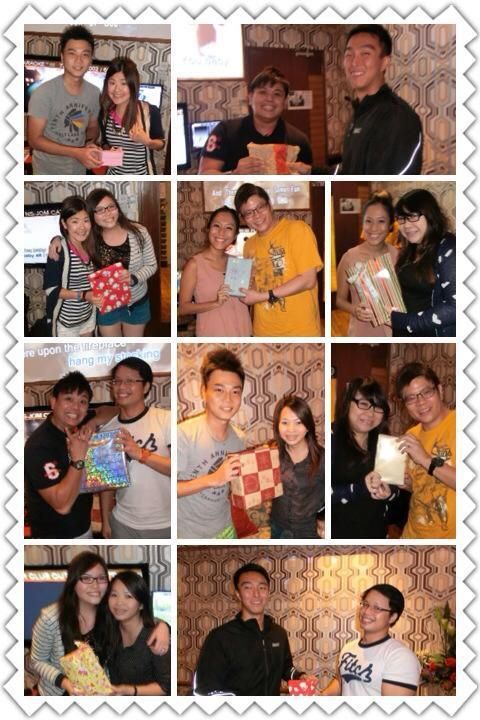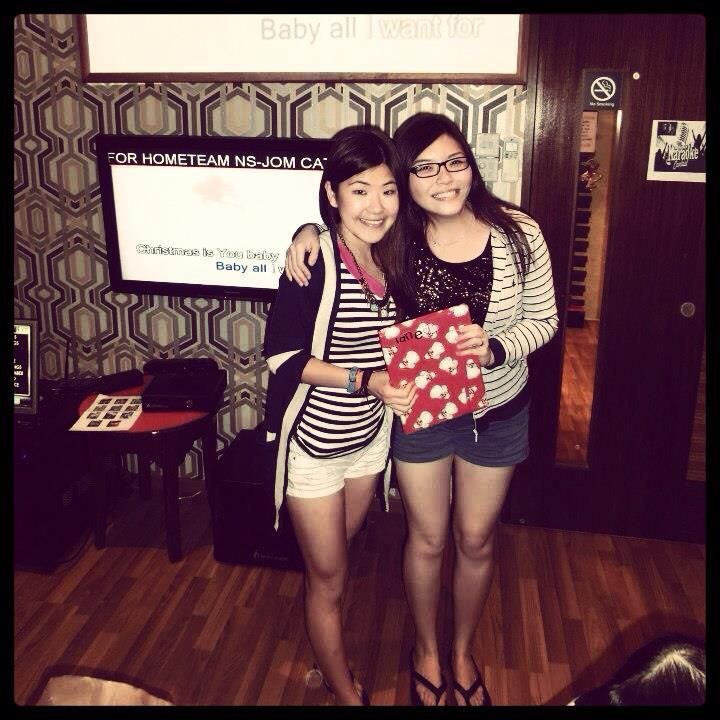 & pictures from lane's weddings credits to her, it has been a month!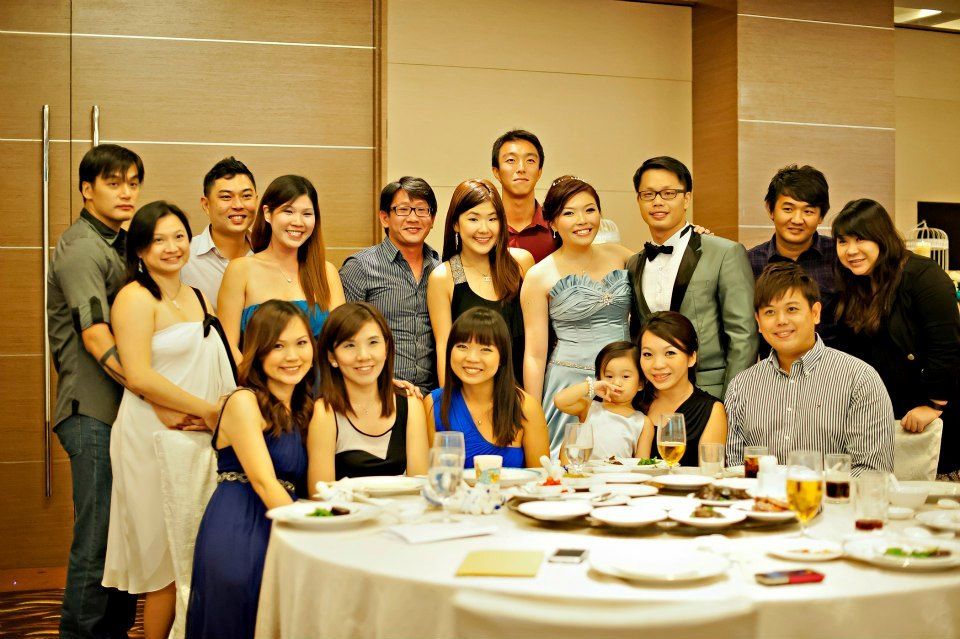 happy glowing bride!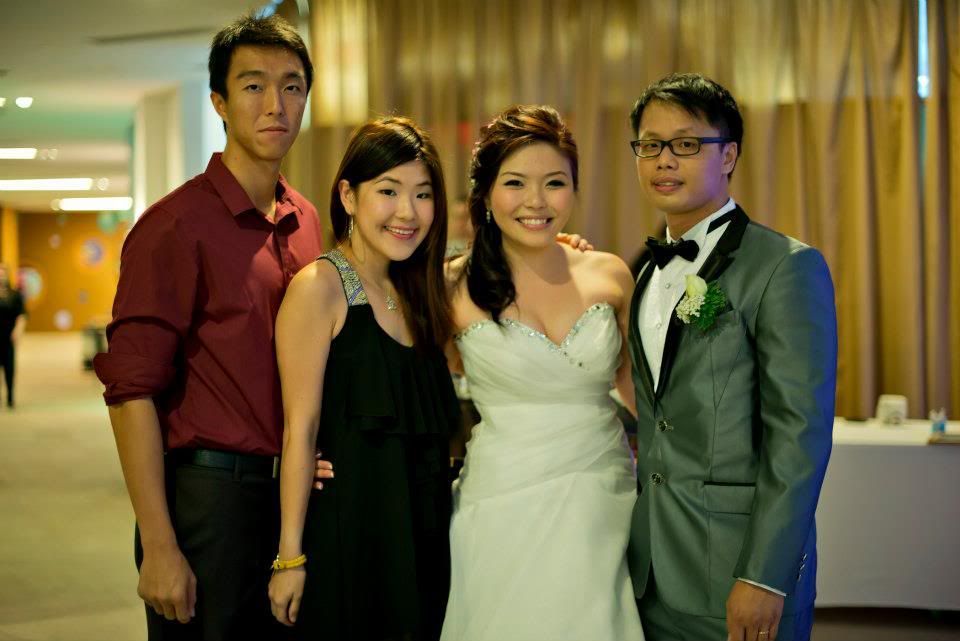 always camera ready.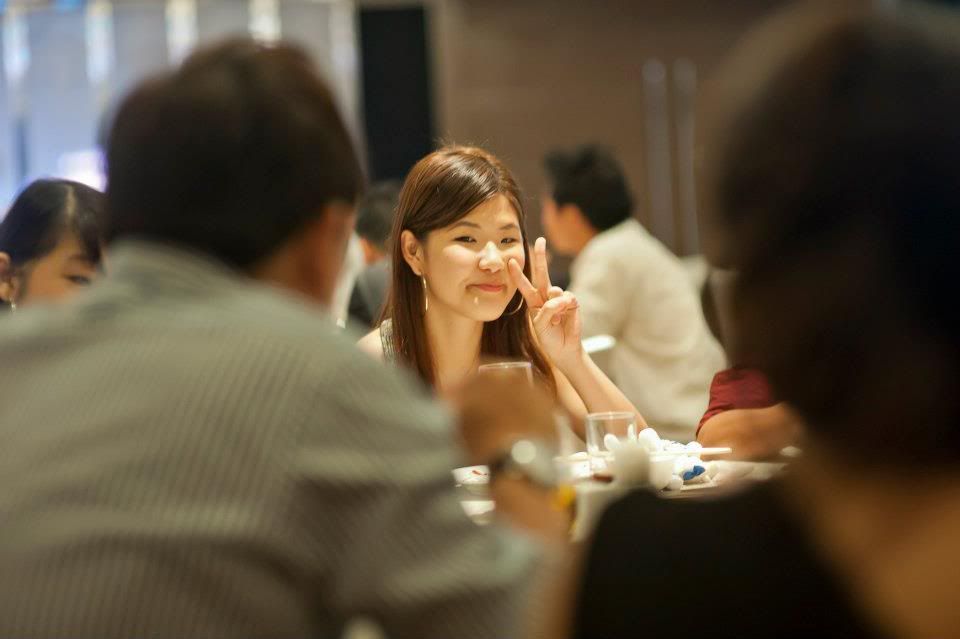 ---
Ramen with the dearest flea girls and many more xmas celebrations to come!
#OFTD - One of my oldest ASOS dresses, three years ago at least when they still had the shipping charge. Too many clothes so it's my second time wearing it and I almost sold it at the flea at $2 but glad I forgot to bring it. Love the drapes and colourblock combination ;)
ASOS dress // Newlook tan heels & necklace // Balenciaga bag
Le happy dates!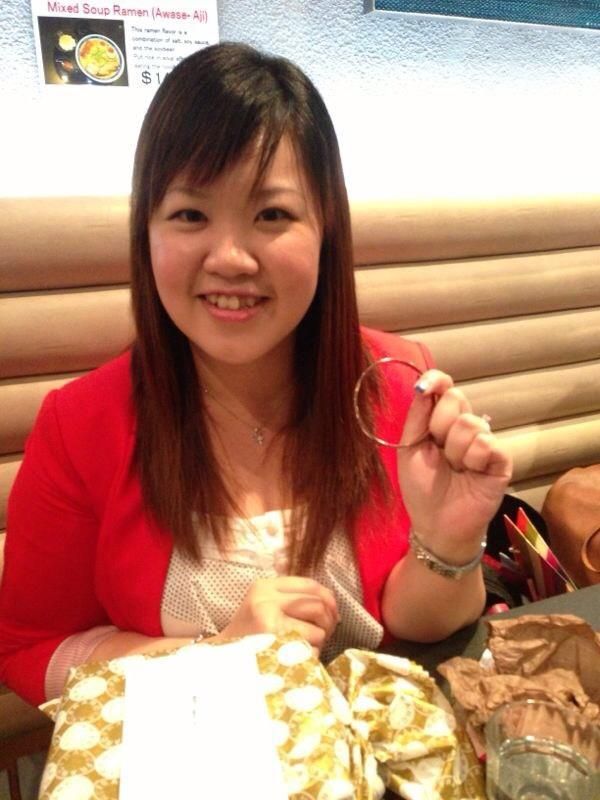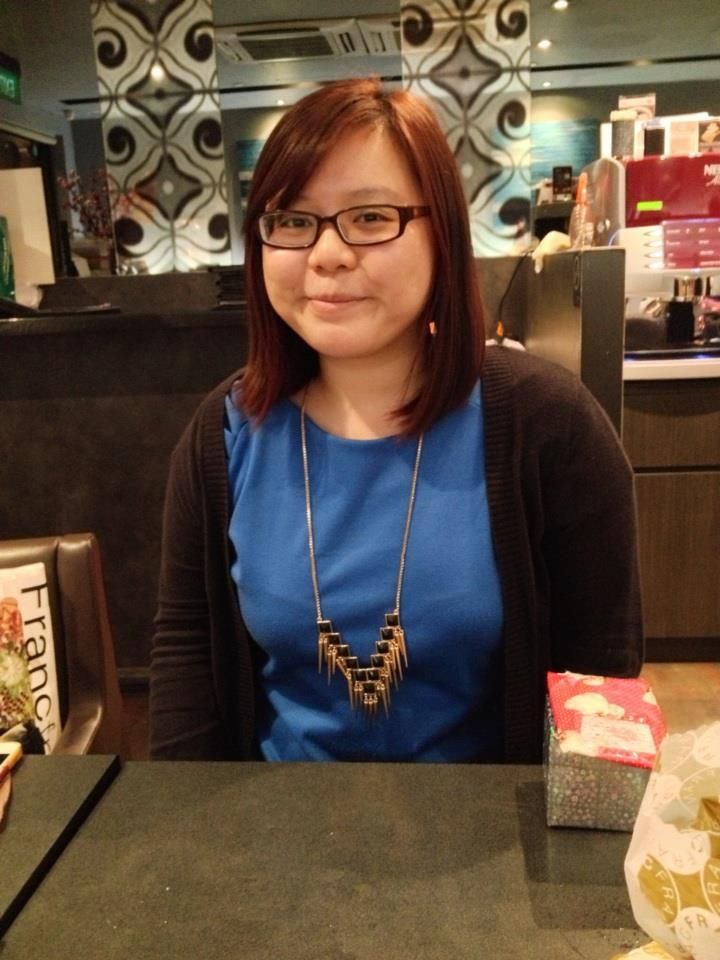 Of course, the die die must take picture at TCP Xmas decorations thanks to a passerby.
thank you girls, love it!
---
Photos say a thousand words, but Polaroids say a million words, especially with the dearest intimates!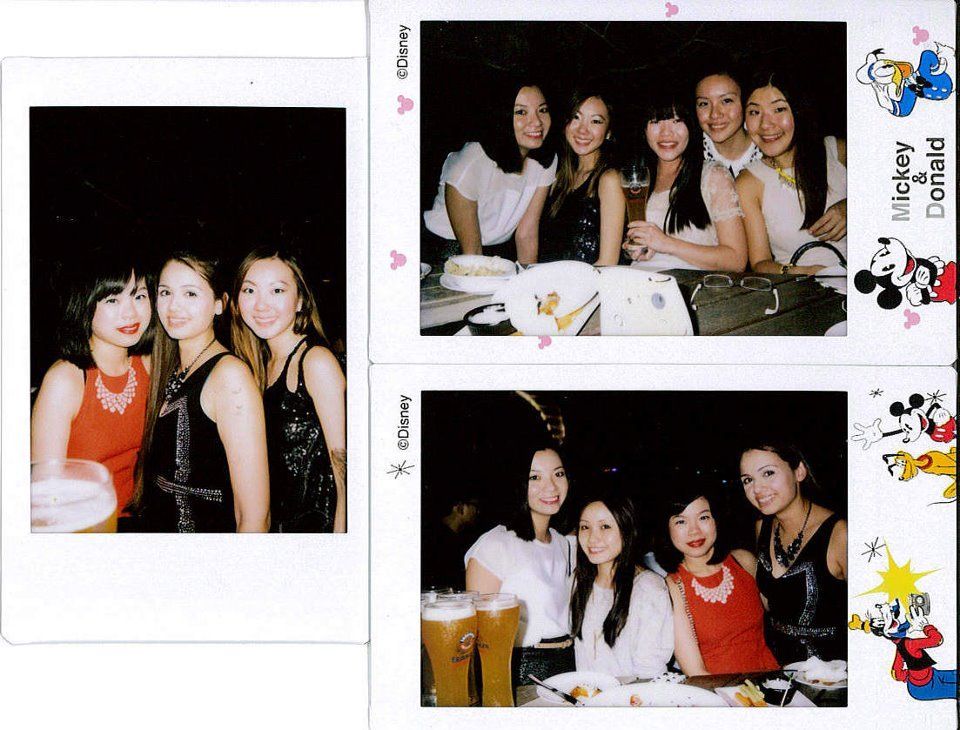 & thanks to Tess for the super cute shopping make-up bag!
---
Many many parcels received and here's one of the shipping batch from ASOS.
Silk, lace and cut-out details, what's there not to like? :)
New shoes for the many many feet.
Printed under the Zara heels - I love my new heels and nothing else matter. How appt.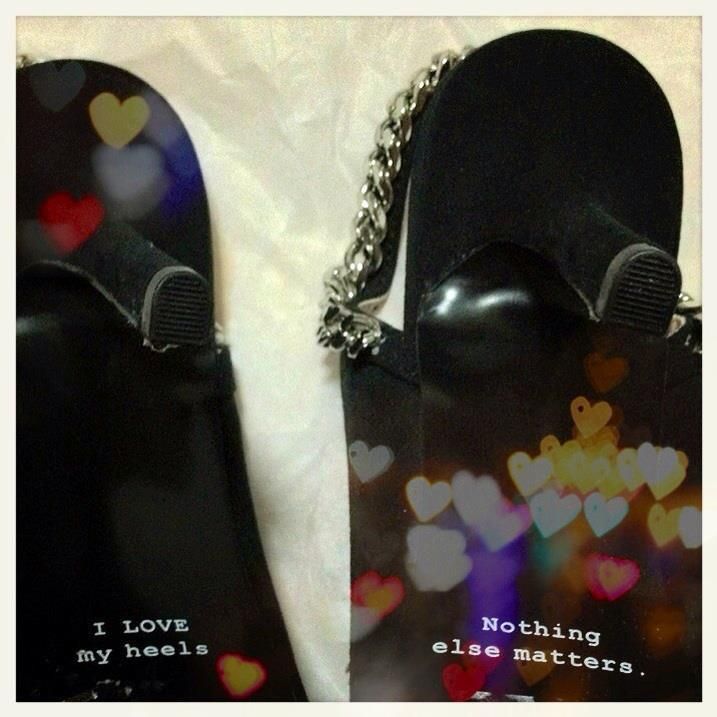 And running, spinning, pumping, yogaing ftw!
Last #OFTD for 2012
- I received this Oh Vola dress (thanks to veron who ordered for me) and it's quite my style. However, I've only worn it for the first time and it furs really quite terribly so I won't recommend this. Also, the beads part is not secured at all and two beads have dropped out.. pretty to have but not a must-have. Will still wear it till it lasts ;)
Oh Vola dress // H&M Necklace // Pretty Fit Heels // Balenciaga bag // TE bracelet
---
Okay so this concludes the last entry of the year. I hope I blog as diligently next year as well and thank you for reading for the last 9 months! :)
Heading to BKK for countdown again this year and I'm really excited about it! I did my countdown in BKK a year back with TC and we were on the rooftop at 73th, watching the fireworks and exchanging wine.. really splendid. So I'm sure this year will be another wonderful one to remember as well.
Till the next and HAPPY NEW YEAR xx