Happy Monday! It's been a short while since my outfit posts, so here goes:-
Embracing my new monochrome clothes as they can never go wrong. It's all in the details -- tweed, lace, eyelet, studded, embellishments and beads.
I shall stop being in denial and admit - I'm a hopeless shopaholic.


Sexy white pointies to add to my shoe collection. I've as many white shoes as much as black shoes and they match everything so well.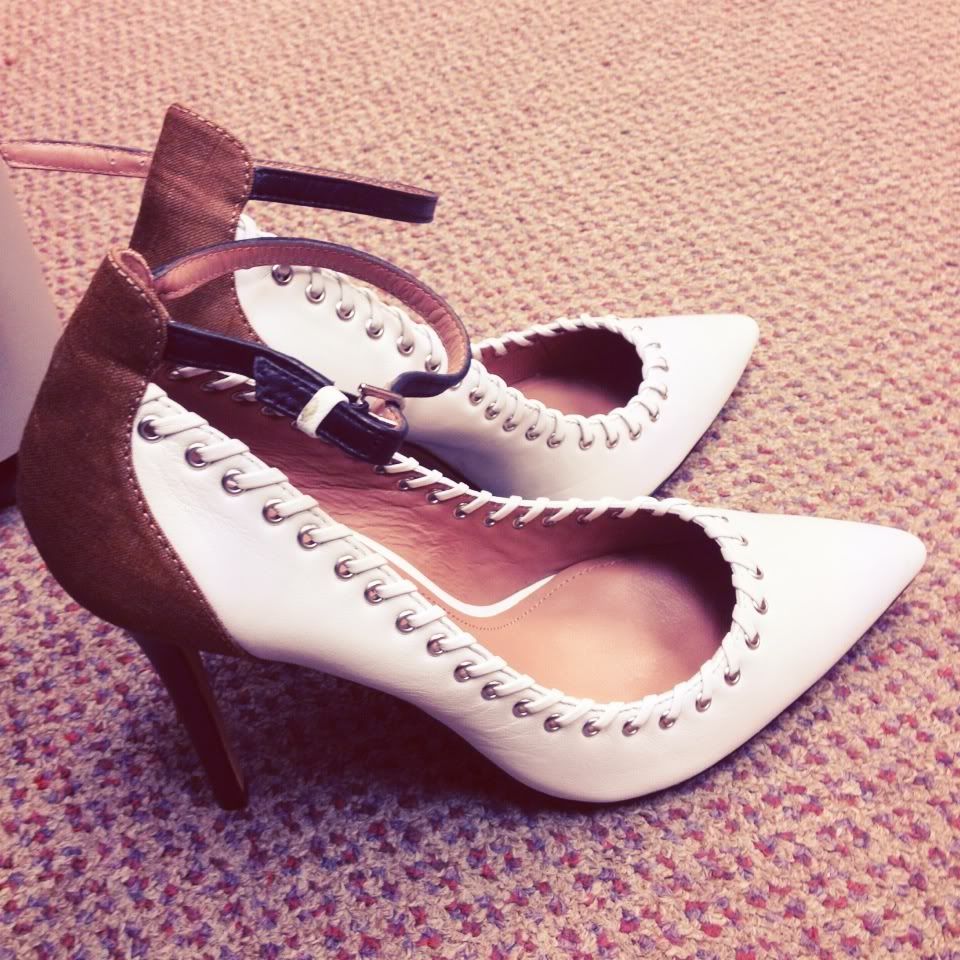 ---
Recent #OFTD / #WIWT

Super love this embellished top from ASOS, goes well with all my bottoms in my wardrobes.
Best thing? It's less than 15 pounds!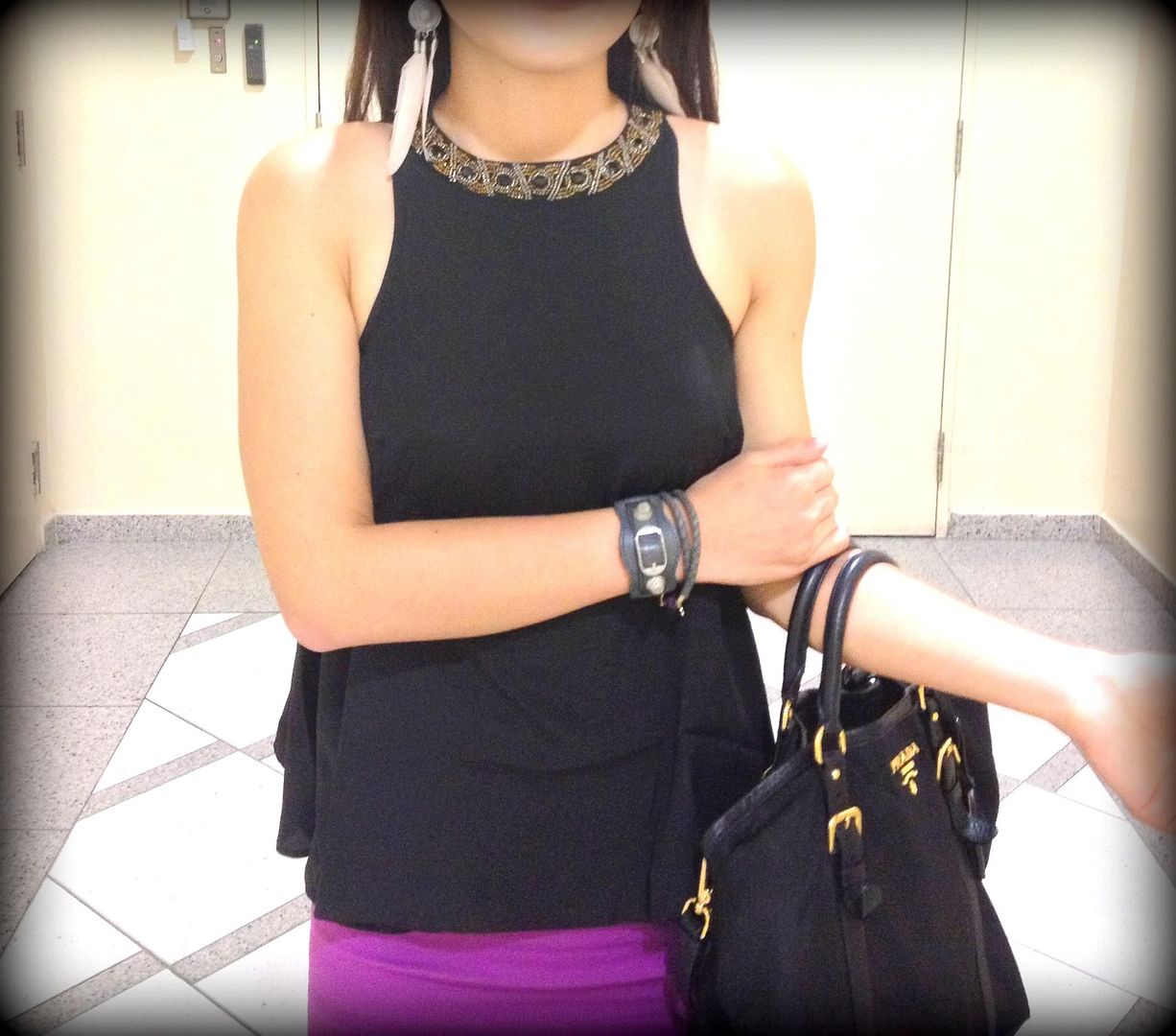 ASOS top / GG>5 Skirt/ Prada Bag/ Pazzion flats / Newlook earrings
Transformed the SMooch dress into a top and now I have my versatile chio pearl beaded top!
SMooch top / Zara shorts / Prada Bag / CC Skye Bracelet/ RI Bangle

This is the dress version which I equally love too!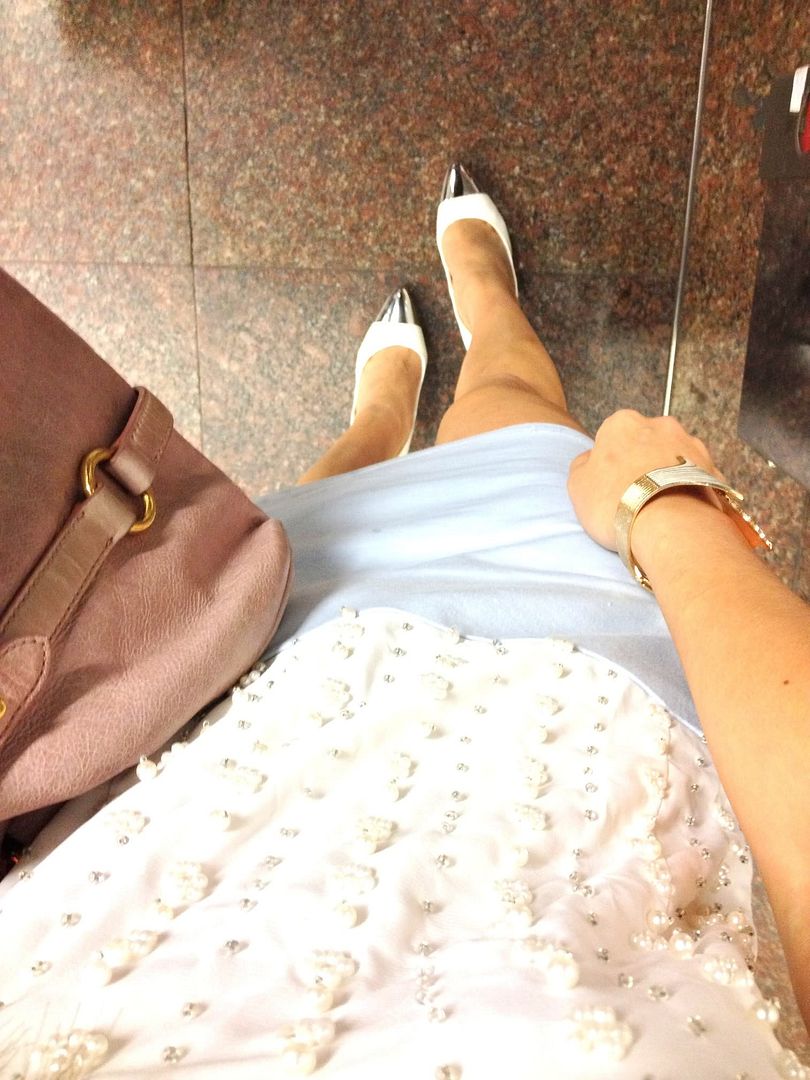 SMooch dress / Forever New Heels / Miumiu bag / F21 bracelet
**
Also, I'm loving this
Jaynelles Ganache Peplum Dress in Black
that they have sent me for review. I have so many peplum dresses but this is my first studded one. It's the perfect dress for Monday because no accessories are needed, just wear with your fav heels and go. Best of all? You look polished without making any effort. Who says you can't cheat?
Back to the dress, it fits UK 6 to small 10 best. The dress looks best fitted. Studs are well stuck on to the dress so there's no fear that they will come off. Material is thick and not flimsy even though there's no inner lining. For sexy back lovers, there's a low V at the back but you can still wear your normal bras. Perfect cutting!
Sold out in website but they have restocked
here
again!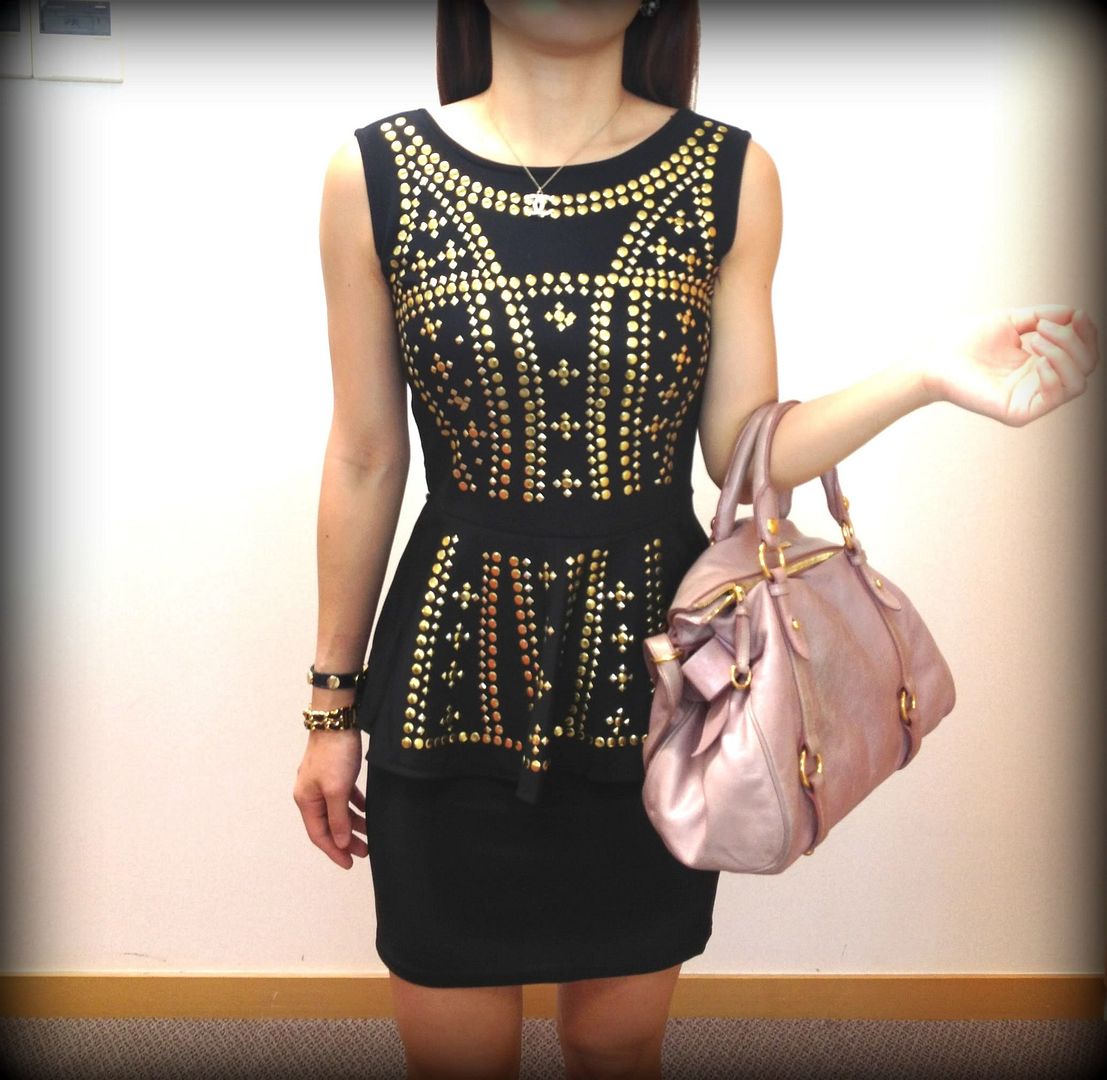 I wore it with my pink accessories to tone down the rocker look, perhaps I will try with nude or red accessories soon ;)
Here's another Jaynelles item for review - Esmé Eyelet Dress in Pure White (S).
Perfect eyelet dress ever that meets my strict criteria of 1) good cutting 2) NOT SHEER 3) pretty intricate details 4) not too short. 5) needs to be in PURE WHITE


It has awesome cutting and slims you down, so who says white dresses make you look bigger? Not this dress. Very feminine as well with the eyelet details and hems. Not sheer with inner lining.
I'm a UK 6/8 and wear a S, fits me nicely. Still available
here
!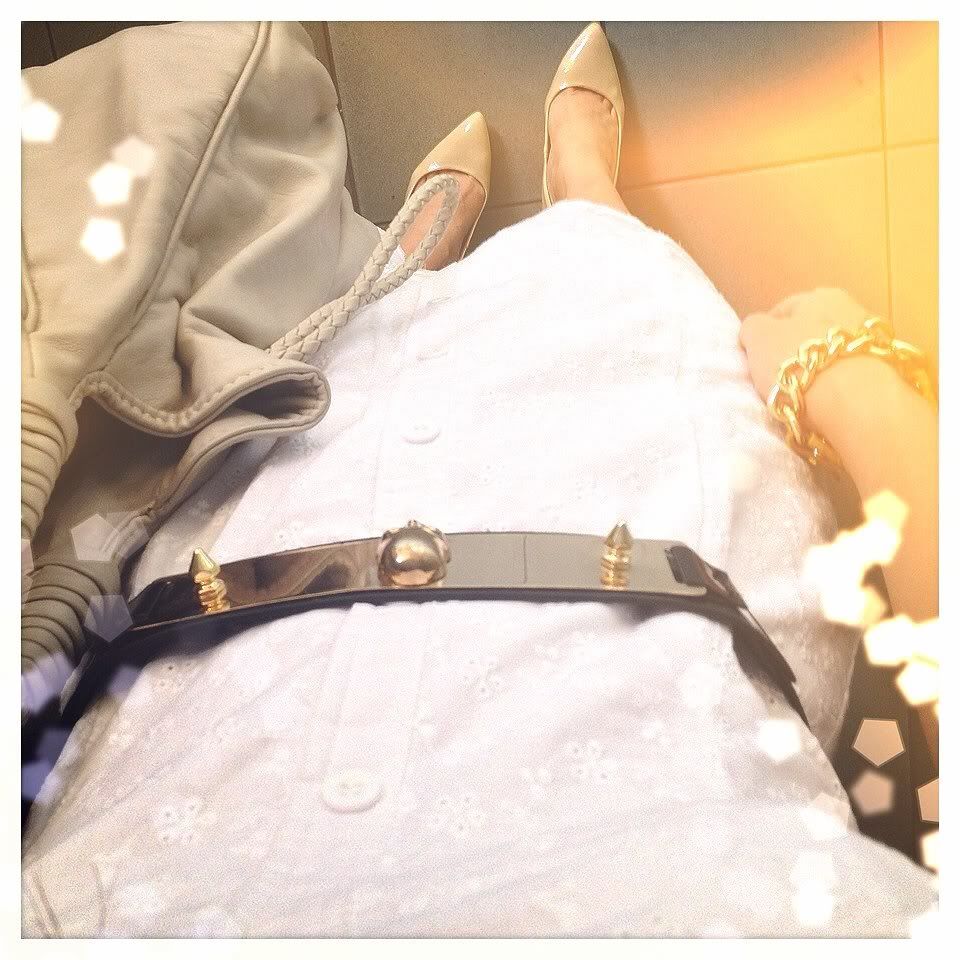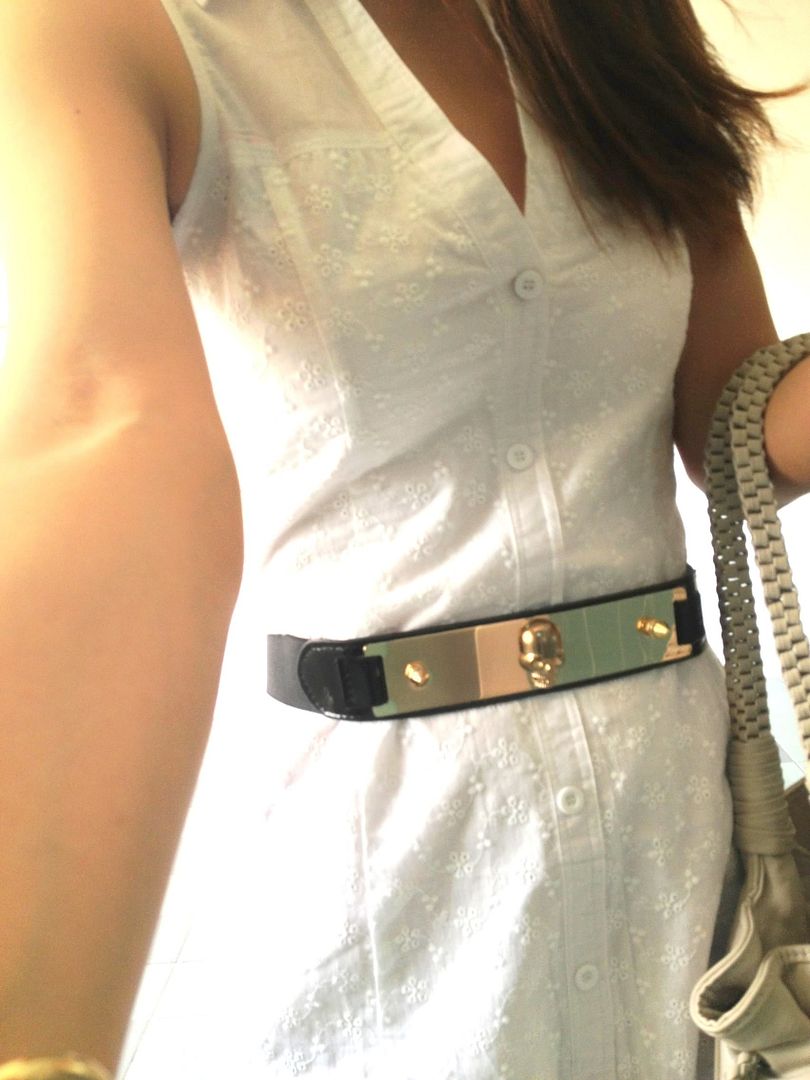 I was thinking if I should wear it the feminine or not-so-feminine look and decided to go for the latter. So I don it with a studded skull belt! For a weekend look, I will probably wear it with a dainty pearl necklace, diamond earrings and a pretty clutch.
Jaynelles eyelet dress / C&K grey bag/ Mango Heels / Bimba & Lola bracelet
Embracing my basics again; I've this skater dress in purple, black & cobalt =x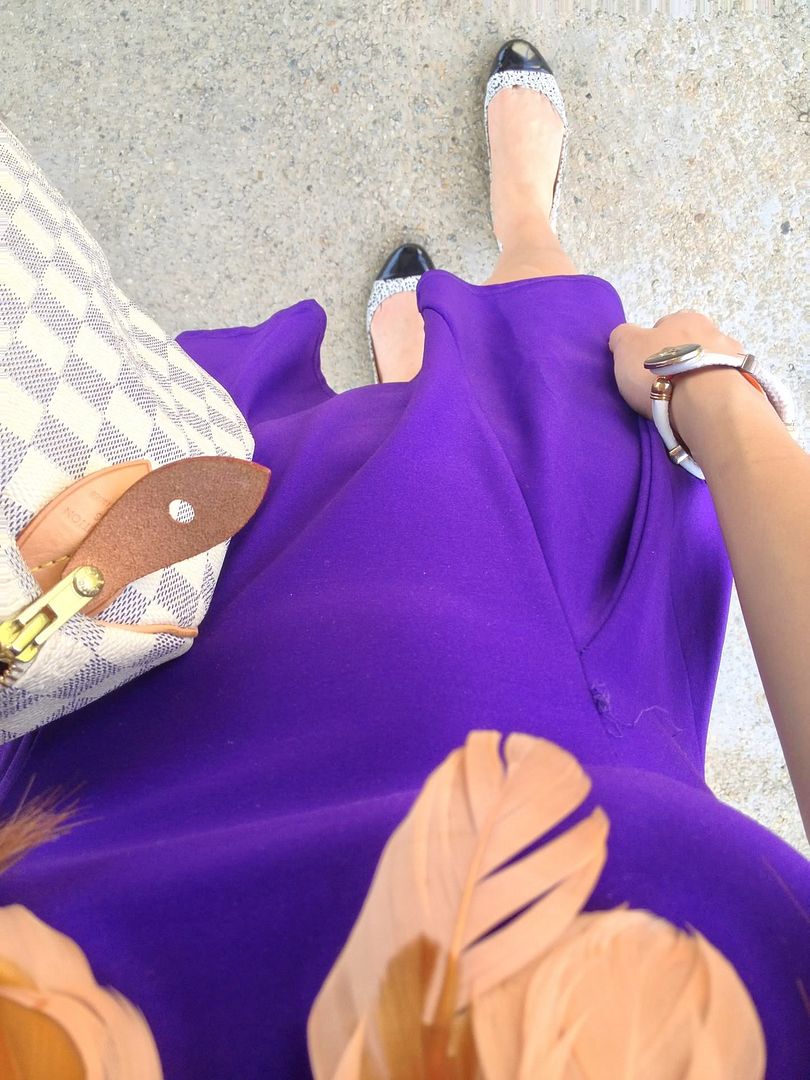 Loving my new feather necklace.. no itchy neck though!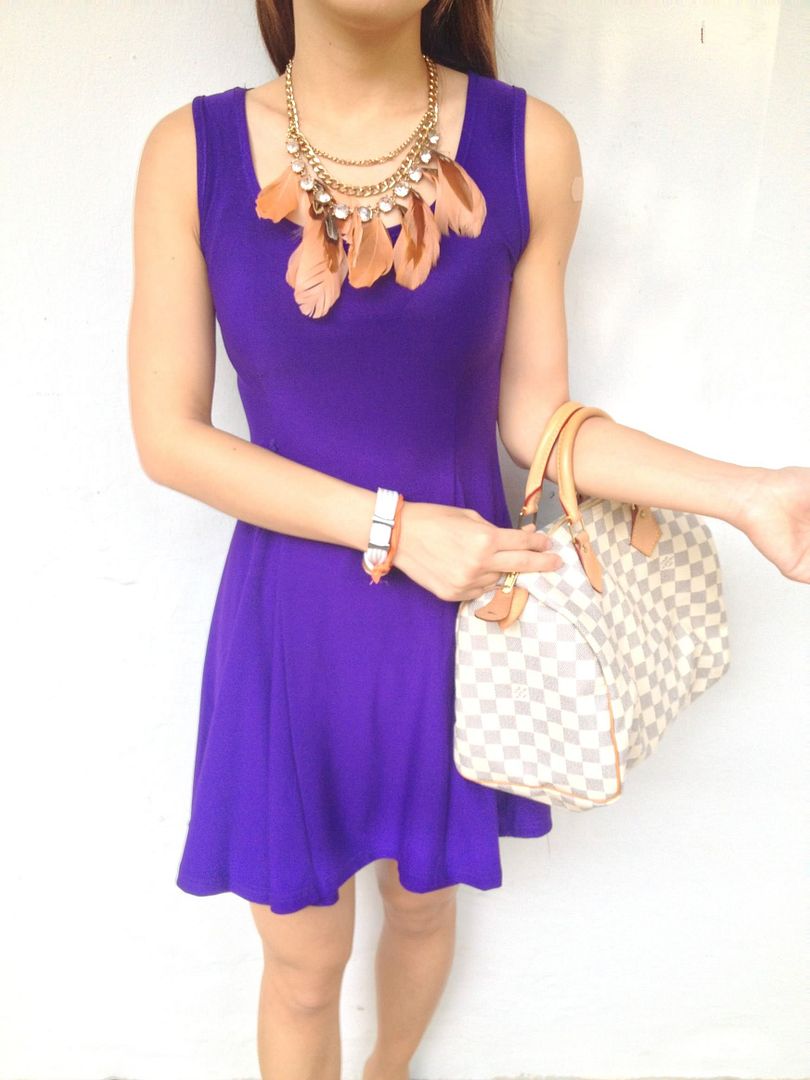 My trusty BYsi cigarette pants to nua in office with the new skull necklace from TE;)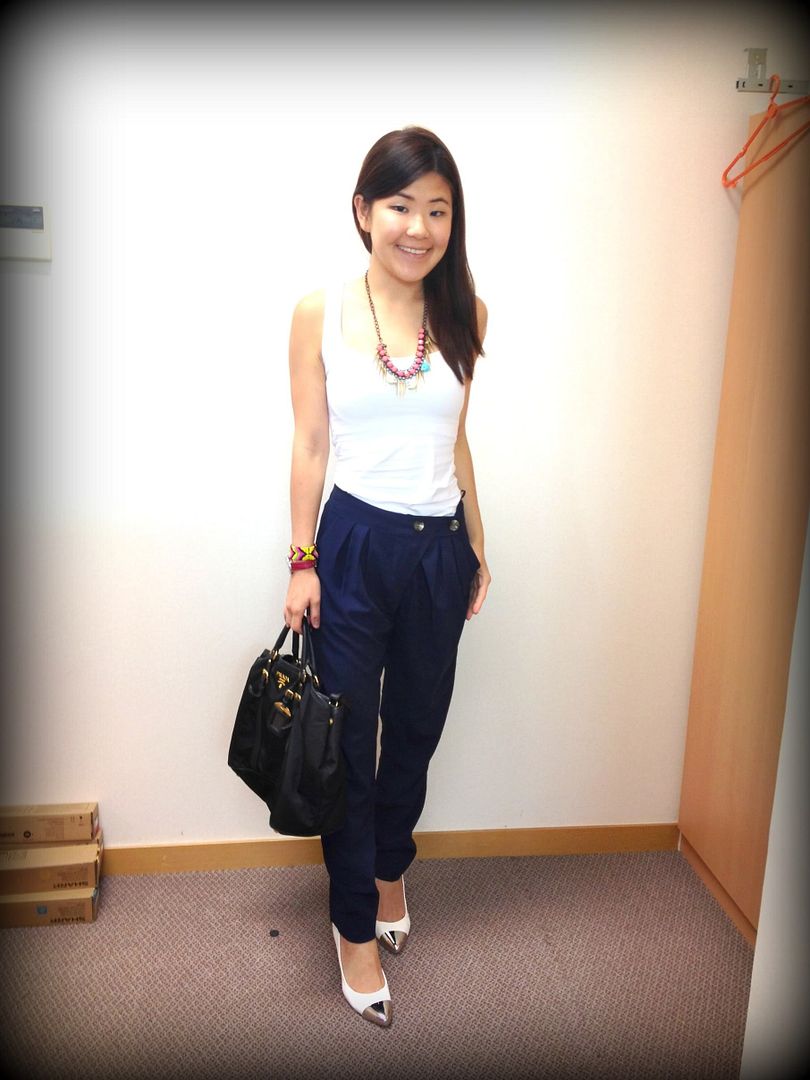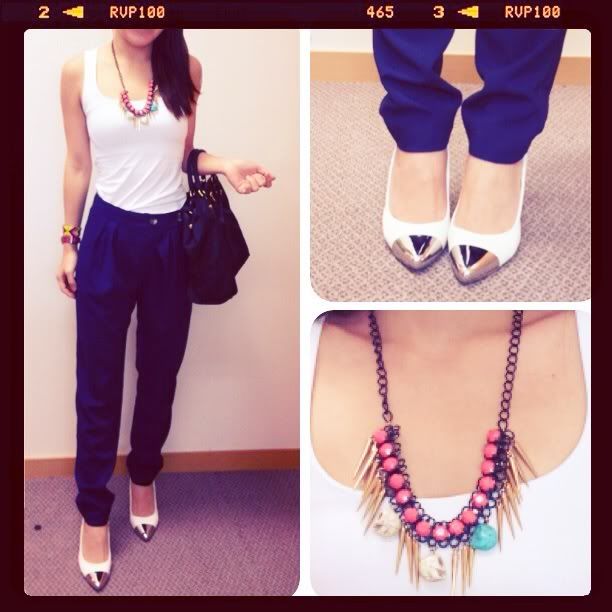 Forever New Heels/ Bysi pants / TE necklace / Zara basic
Does yoga outfits considered as OFTD?
In sans makeup and in our yoga attires with my dear Emmy. And no, the captoe flats are not worn in the class ;) Top from Nike, bottom from bodynits.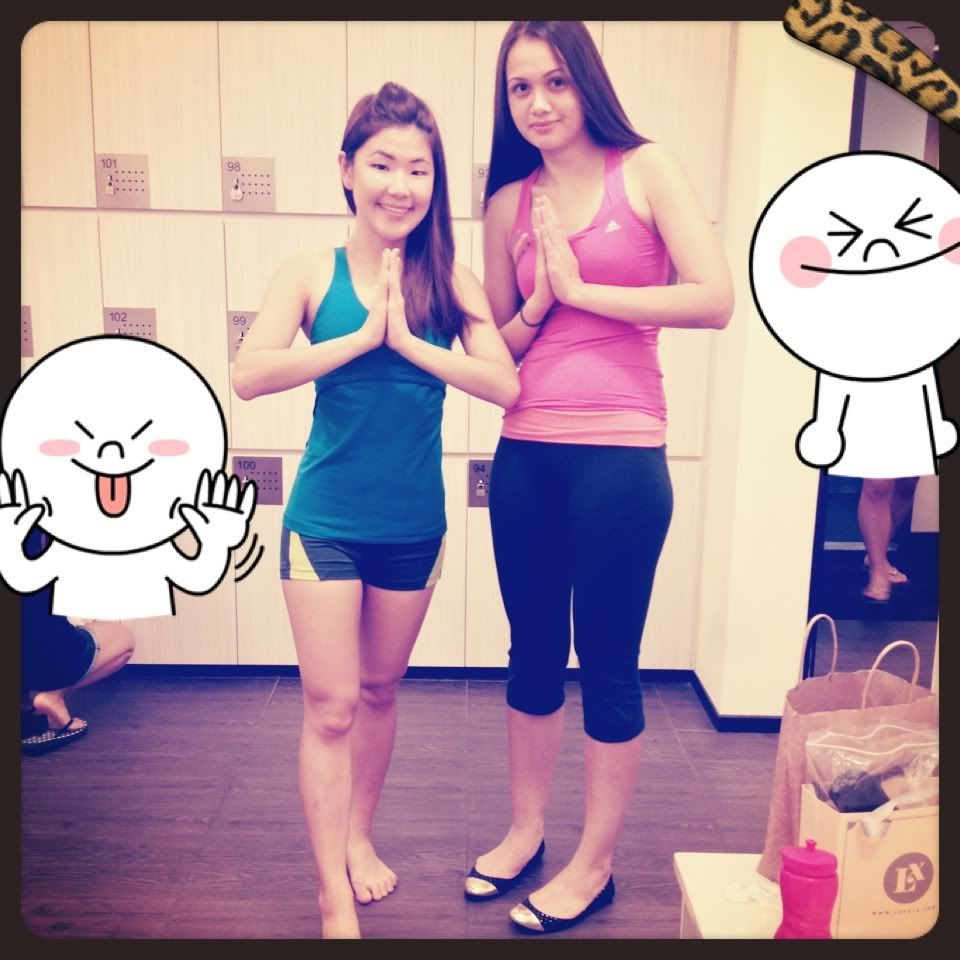 Outfit to TC's D&D last week; a very overwhelming one (see if i can blog soon!)