Rolling by on a Friday for an Instagram post and some really quick updates.
Previously there were some problems adding in the IG side bar at the right but I found out that it's coz my account is private, so i've twigged it! Instagram makes updating so easy and convenient as compared to blogging so i might ditch this little space if i'm tired of it.
Follow me at
eyeletskirt
;)
How have your Christmas shopping been so far?
Sad to say I'm really really lapsing in my Christmas Shopping and it's still less than 50% done, thanks to the sickness for the last two weeks due to the haywire weather and improper diet habits. It's really easy to buy presents but I prefer to put some thought into it according to the santee's needs and characteristics. 12 more to go, yes I can!
Yes it's the thoughts that count but you really want to make your receiver really happy right and spread the festive joy! Can't wait to shop alone next week to wrap up my Christmas Shopping for 2012 before heading to BKK end of the year :)
***
House inspiration; I've been keeping pictures like this in a seperate folder esp when I come across something I really like, before I collect my keys in a year or so. These really inspire me. I like simple, sophisticated and classy decorations.. and decide that wooden tiles are a must for that rustic feel. I'm glad that we share similar thoughts on the furniture so far whee.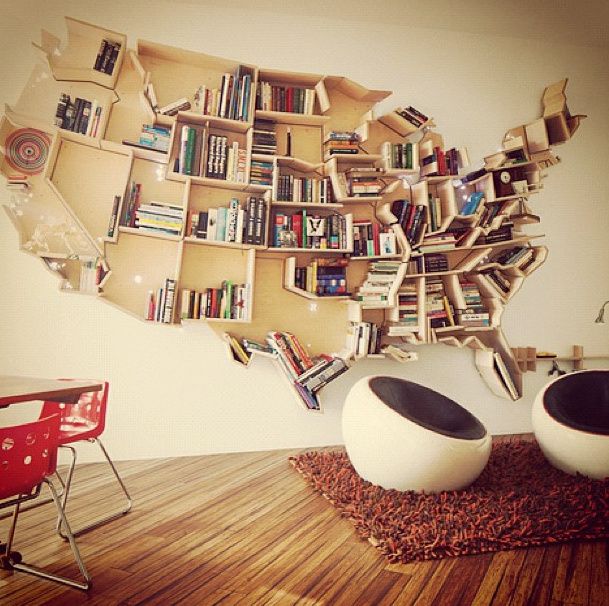 AND, a separate room for a walking wardrobe / bag wardrobe/ shoe wardrobe is really a must and very important to me. I have too many things so I would really want to organise them well instead of cluttering them the entire house.=. Here's a wardrobe that I really like credits to
songofstyle
, one of my favourite fashion bloggers :) What's bothering me is just the dust issue but I'm sure I can sort it out before the flat comes.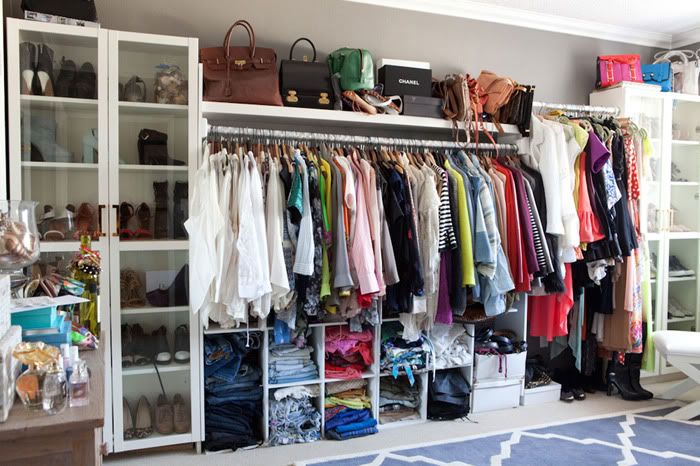 2010 - eating hard together every weekends.
2012 - exercising hard together.
Apart from my permed hair to straight, I guess we lost some weight together too? :)
My holy-grail products that I use currently and in my make-up pouch. Sorry for the delay in the make-up post and a seperate post will probably come next year.
I don't use everything on a daily basis because I'm always rushing for time. Usually for mornings it will be concealer, blusher, eyeliner, eyebrown pencil which will be done within 3 minutes after my skin-care regime. For other events after work or dinner functions, I will add in eye-shadow, mascara, lippie and foundation. Not too lazy a girl right? :) I hoard alot of make-up and rotate betwen brands but these are the are the essential and top brands that work for me personally.
Chanel White Essential Compact Foundation, NARS Orgasm Blusher, Shisheido Lipstick, MAC liquid last eyeliner, Body Shop Brush (I only use it if I'm outside or I will use the Lancome brush at home), MM Brown liner, Pro.conceal concealer, Chanel eyebrow pencil (not in pic)
Probably the best rojak I've eaten - Rojaking! at Wisma Food Court & Chai Chee
Ah loy thai at Tampines, not too bad but I still prefer the Shaw one :)
Sweet indulgences.
Love Christmas trees and I prefer something simple and elegant like this at Millenia Walk.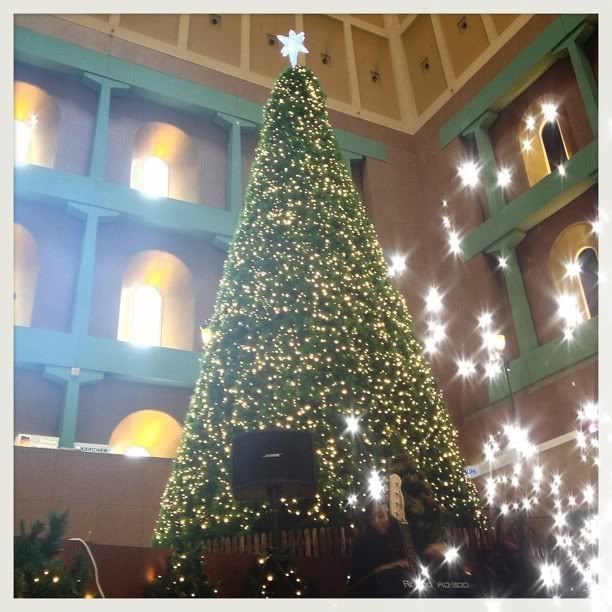 The prettiest iphone cover I've had so far, so Marc Jacobs! Coinicentally, I happened to be wearing pearl necklace when I received the parcel. From Tippyjess :)
In my bling bling Smooch cuff that I've neglected for quite some time on a nuaing Saturday.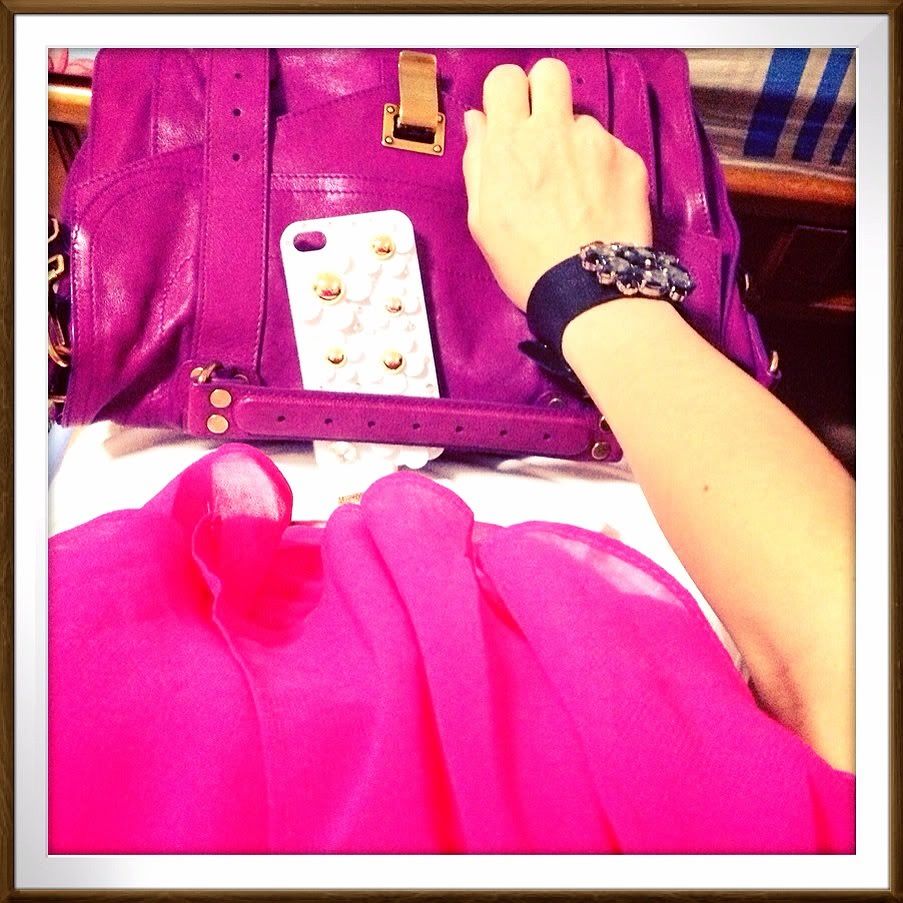 In my new favourite
TCL Ruffled Top in fuschia.
Very easy to wear and I decided to go with white instead of dark colours. This is one of my fav trusty white denims from Bershka, used to like the M)phosis eyelet mini shorts one alot but this scallop one now tops the chart now. Sorry I cheat on my clothes all the time hahaha.
Wearing a
bling LBD
dear Emmy got from me (our friendship has a long story) with Cam's present - a gold necklace which is very me! :)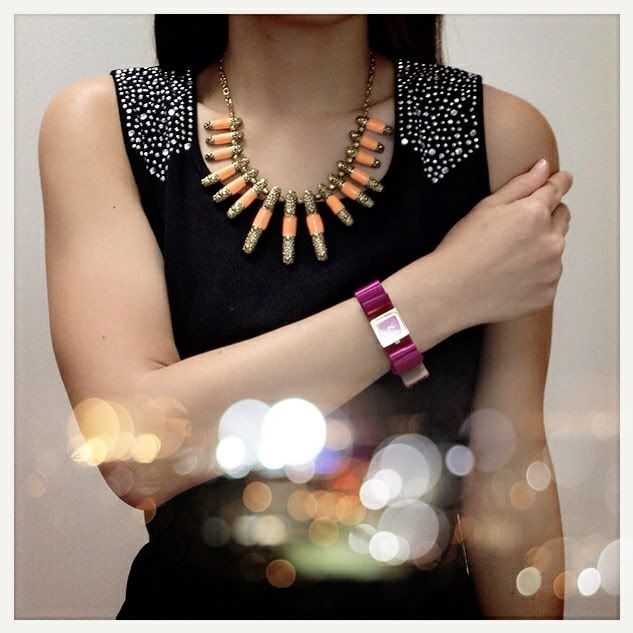 In
Love Bonito Lace Black Dress
(can't rem the name coz it's sold out) that I wore for my cousin's wedding dinner. I love it coz it's so classy and a wardrobe staple. They say lace can make someone look old but I beg to differ really :)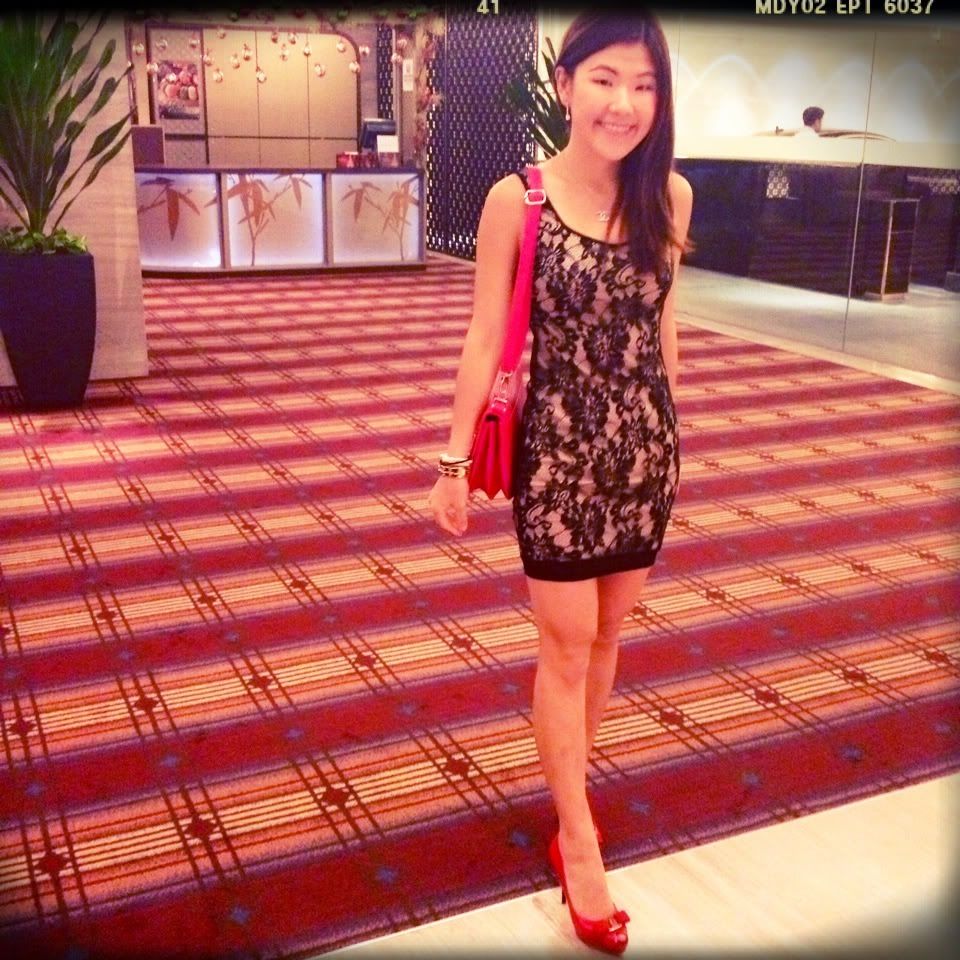 With my beloved sister and cousins. Look how baby Selin has grown up to be such a pretty lady! She still looks quite like me haha :)
See the resemblance? :D
Congrats to my dear cousin and cousin-in-law!
Wouldn't trade this family for anything else, it's really a heart-warming scene and long time since we had a family wedding :)
Here's TC new FCUK tee that I ordered from
ASOS
. I ordered quite alot of guys stuffs and sent it to his house so I guess it's a surprise to get clothes in his mail other than bike stuffs teehee. Glad it fits and shopping guy clothes on ASOS can be really fun! *waves to intimates*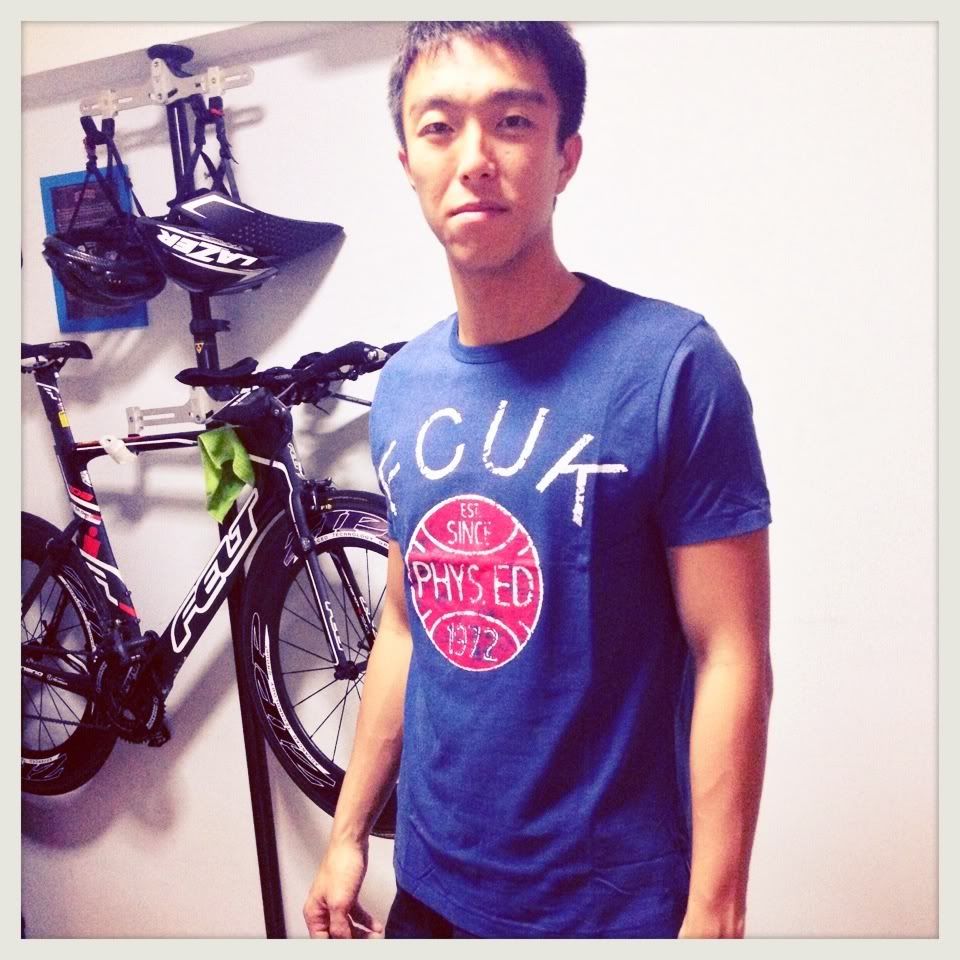 Still very much in love with sleek heels and sexy ribbons, what's new?
My new ferragamo baby but I won't cheat on my first red pair I promise :)
Loved her so much that I wore her the next day before I went to resole it. No blisters and it fits so comfortably. Whee! Dress from BYsi and necklace from Louvisa. Top favourite shops!
Slipped into a pair of comfortable, pretty and anti-slip flats from Substance because it's raining almost everyday!!
Decided on the shoes for the week on Sunday and these are the selected ones in my favourite colours - red black nude.
Feet candies can really make or break an outfit!
My trusty flattering
Diamond Scuba Dress from SMooch
that I will keep for a long time.
Finally hunted down the
racerback mint top from TTR
, so happy! Matches the Zara flats very well :)
And my black not-so-new babies bought recently, from SMooch and H&M!
Love the cutting of the leather shorts and it comes with studs so I could not resist it! Paired with the TTR top that I managed to hunt down again. Resisting more colours!
Review of the
SMooch Plexi Fantasy skirt
which I absolutely love to bits.
Got it in Size S and it fits me perfectly. Absolutely love and it's thick & decent length for work. The best skirt ever and it comes with quality embellishments so you can keep the top relatively simple.
Not your usual bandage skirt as this is of thick quality material. Overall, it's super worth the money paid as compared to the original Zara piece ($99). Very comfortable and doesn't ride up a single bit as well. Highly recommended for work and weekends!
Next blog post will be the
selling post on Longchamp bags
. SORRY IT TOOK SO LONG!
Forgot about it till I received some email reminders from fellow readers. :( Okay bye!