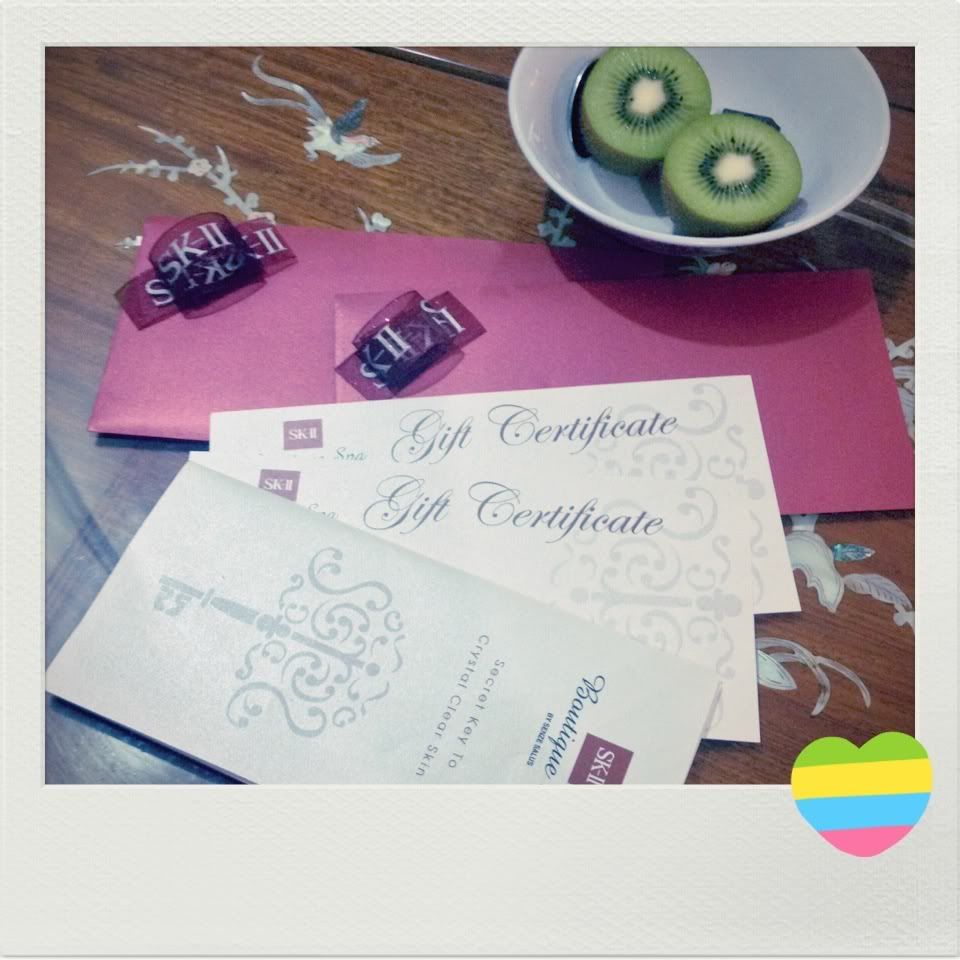 Thanks to SK-II, I tried the
Boutique Spa at Senza Salus
with TC a couple of weekends ago.
This is not a sponsored review but I thought I would just share how the facial treatment went for us, in case there are brides or girls out there who are keen to try. Good things must share, bad things also must be made known. For sponsored reviews, I will usually be as upfront as I can though for skincare, it's really quite subjective as different people have different skin needs.
I shall admit first that I'm a big fan of SK-II products ever since I picked them up 1.5 years back. I started with their Christmas Kit Set at $99/- (Available now I think) which came with the Clear Lotion (Toner), Facial Treatment Essence and a mask set. Was completely sold as it worked for me so I continued to purchase more products in Hong Kong. I have friends who are SK-II supporters like Emmy who liked the Cellumination Essence as much as I do. Some friends have feedback that they do not like the smell of the FTE, so it's really quite subjective. What I advice for skincare is that try the tester kit (if applicable) or make your way down to stores to try. It's like make up, you need to try to know if it suits you.
These are the products I am currently using - Toner (Not in picture), Facial Treatment Essence, Cellumination Essence, Sunblock (Not in picture).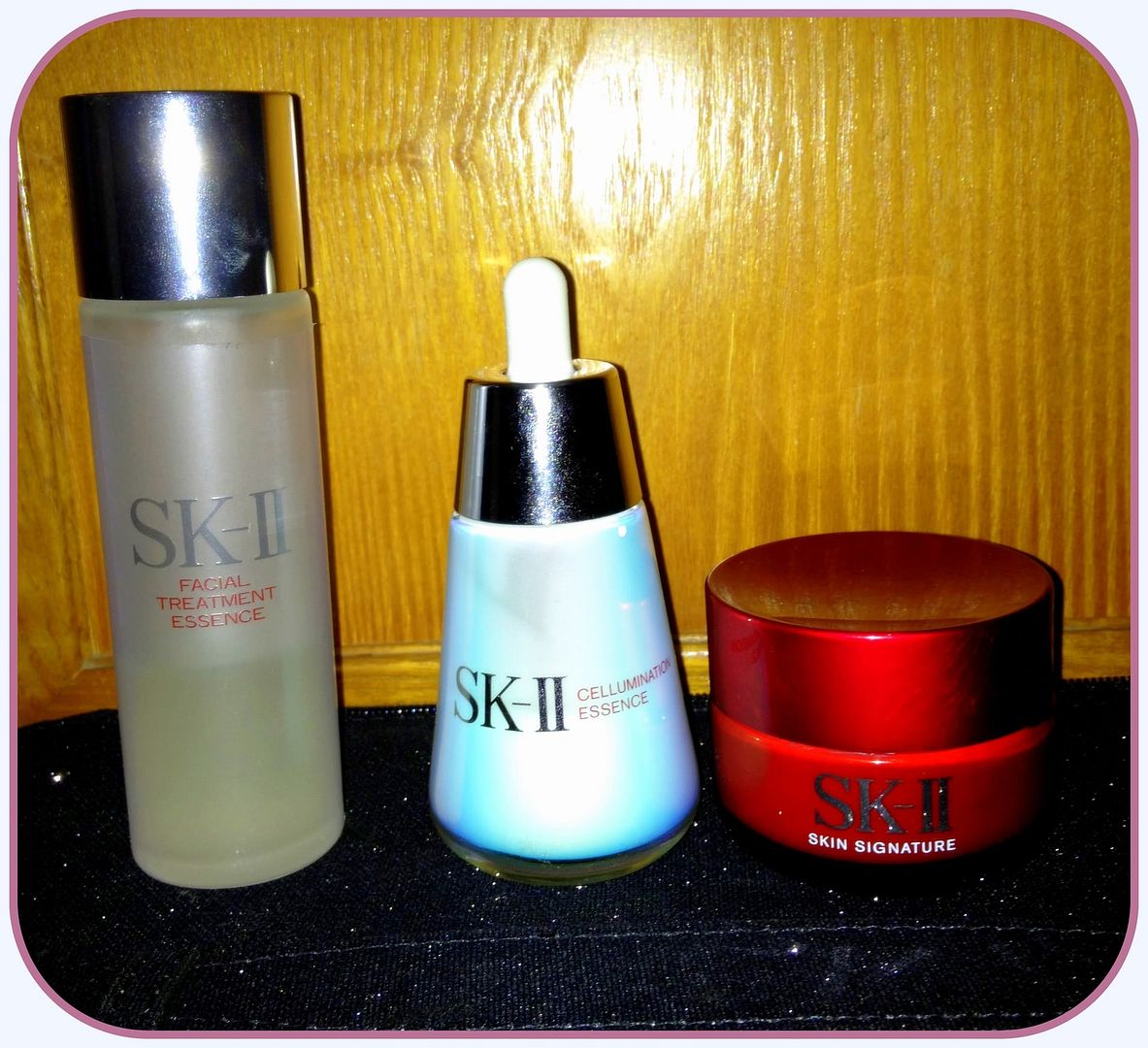 Presently, the boutique spa is located at

Scotts, Raffles City, Triple 1 Somerset and Millenia Walk.

Millenia Walk was their latest outlet and I tried booking since a month ago but it was always full on the weekends. So please call before you go down! Finally, I was escatic to get a confirmed booking for both TC and myself on a Saturday.


Millenia Walk Outlet

9, Raffles Boulevard, #02-54/55 Millenia Walk Shopping Centre, Singapore 039596. Tel:

+65 6336 4880

Operating Hours: Mon-Fri 10am - 9pm Sat/Sun/Holidays 10am - 7pm




It happened to be the day after his D&D and this was a 10am appointment, so we had just 4 hours of sleep. Imagine a sleepy just-engaged couple making their way down to facial hahaha. But I had to go because the appointment was fixed and we can't wait to pamper our skin seriously!




My last facial done was 1.5 months ago and this was TC's FIRST FACIAL ever. Not sure why he was convinced to go, but it was the SK2 products I lug to his house every weekend that made him curious to try it out.


A picture of the Millenia Outlet. What I like about their outlets are that they all look very grand with welcoming signs and lighting.. so inviting ;)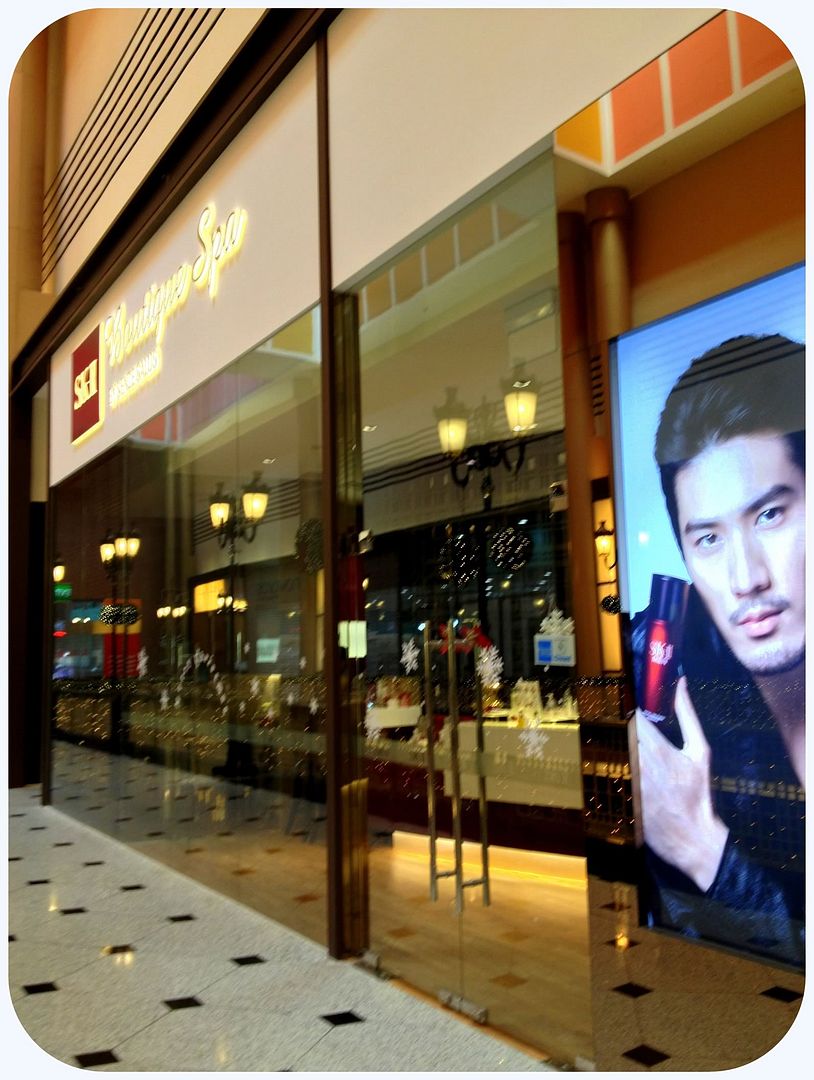 Before the facial and we were served with ginger tea (i love it!). The contrast between Tang Wei skin and his, not too stark a contrast right? :P It was his first facial and his skin care only consists of cleansing twice a day so far, very basic.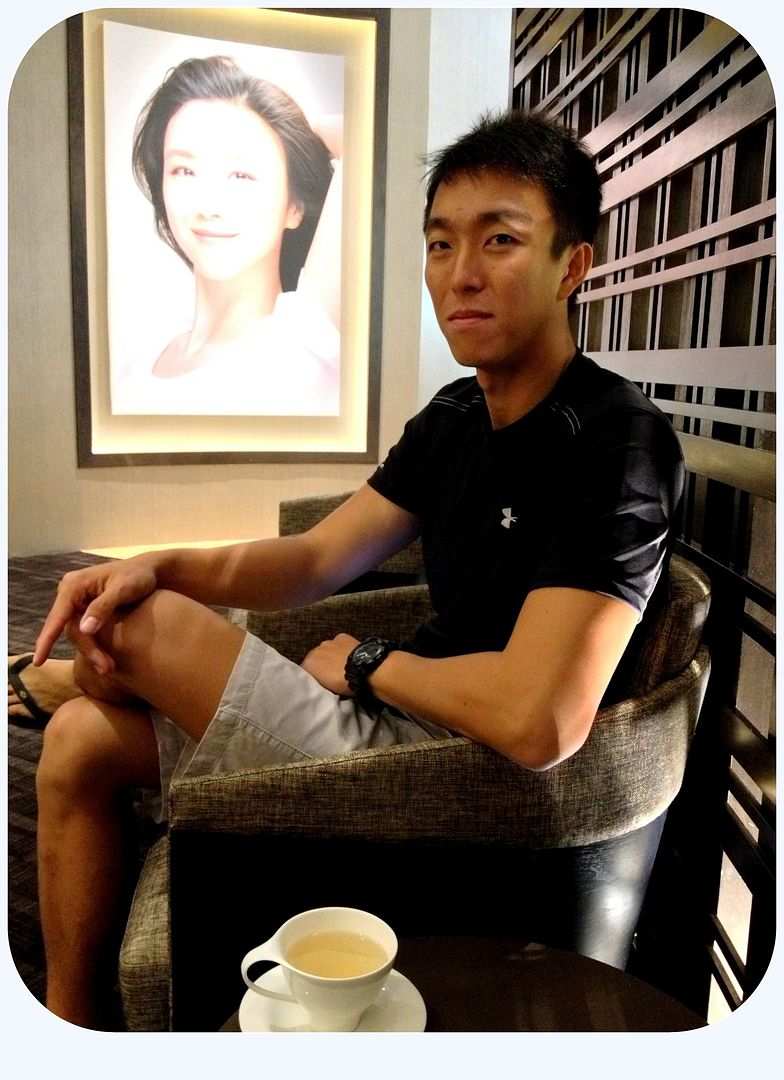 Currently, there's no facial couple rooms at this outlet but I think Triple1 provides this facility. Here's a picture of the room, very comfortable bed (equivalent to hotel standards) that I slept throughout the whole facial. Suspected it was the combination of two factors; me being too tired and the bed being too comfty.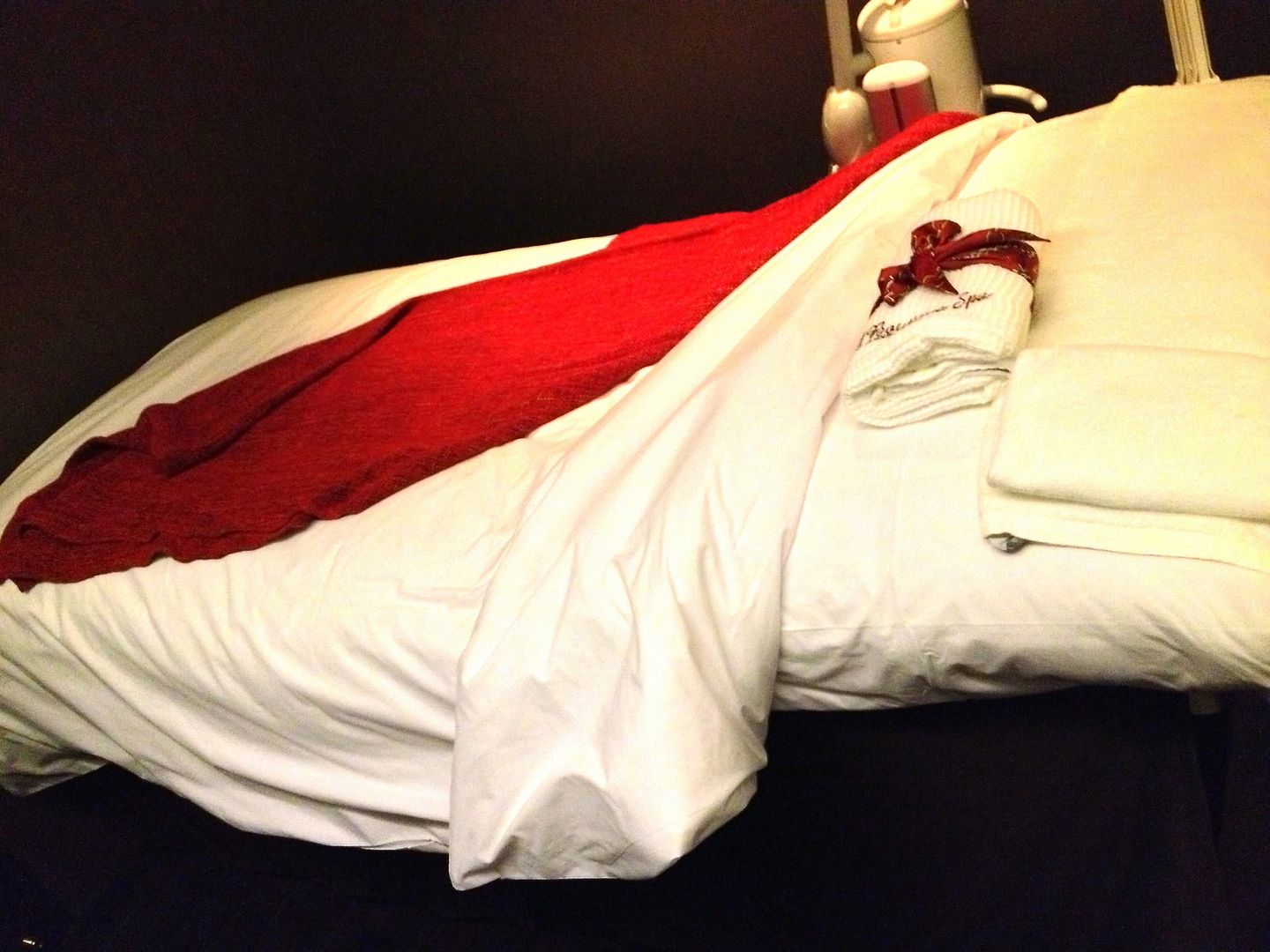 I brought my contact lens solution and casing there just like my usual Jean Yip appointments, but I realised that it was provided. I wore my lenses once during a facial and ended up with sore eyes for two weeks, so I am never taking any chances again. Kudos to them for providing this facility really, very basic but yet so thoughtful.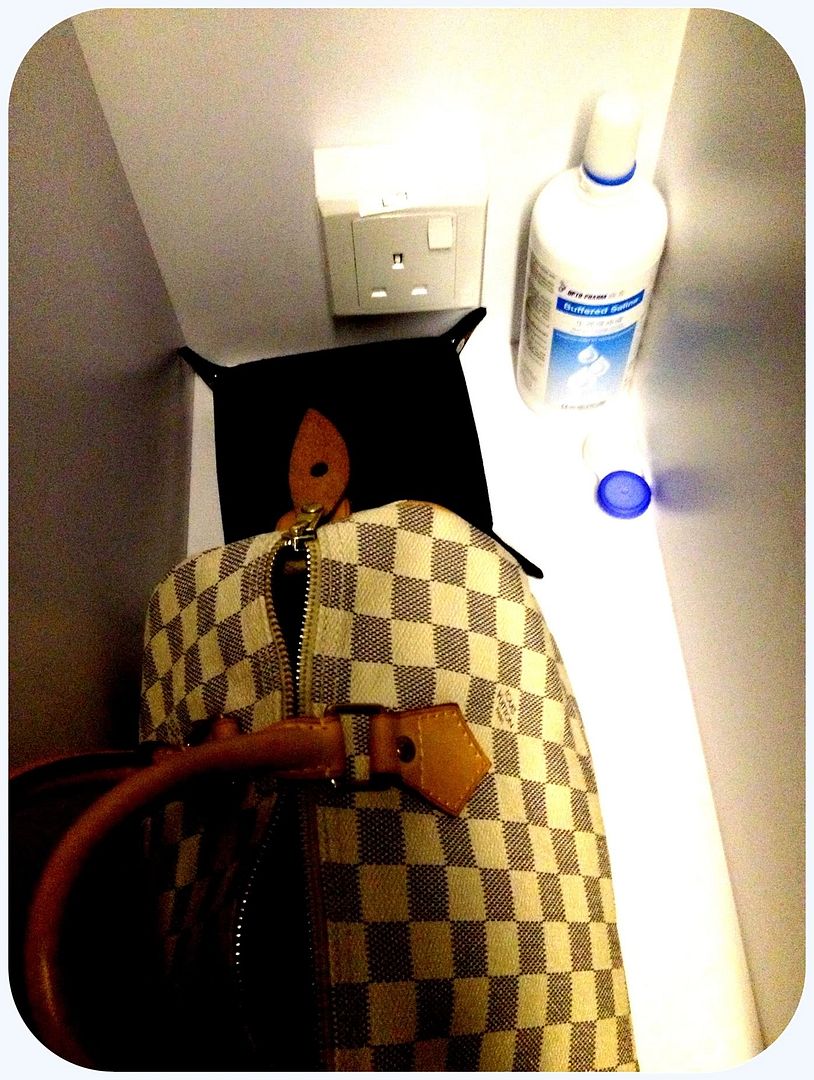 The CRYSTAL CLEAR FACIAL lasts for an hour and it provides hydration and replenishment for the skin's moisture. It's one of the most basic facial provided in the menu apart from the intensive and advanced facials for girls with other skin concerns.
Basically for this facial, according to my memory as the lady was explaining when I was in a really groggy mode, it comprises of :-
1) Make-up removal (didn't had any make-up on)
2) Cleansing
3) Steaming the face using this special equipment for a while
4) Extraction
5) Sheet Mask
6) Toner, Facial Treatment Essence, Moisturiser
7) Sunblock
Yes, all using SK-II products!
It was mad relaxing that I fell asleep even before the extraction. I recalled the extraction to be very gentle quite relatively thorough. This is a crystal clear facial so they will not do it very thoroughly unless requested (TC has his quite thoroughly done).
Overall, I feel really pampered and unwilling to leave the room after the whole hour. TC felt the same way as well and his skin was really much smoother than before.
After the facial, she brought me to the hair-dressing and make-up counter and I was really quite impressed with everything on the table. There's SK2 products for the skin, hand cream, combs, eye pencils and all to use before leaving. Didn't managed to use any of its makeup products except for the eye-brow pencil (coverage not bad!). Who uses make-up after facial anyway?! I used hair-dryer to tame the post-facial hair before leaving ;)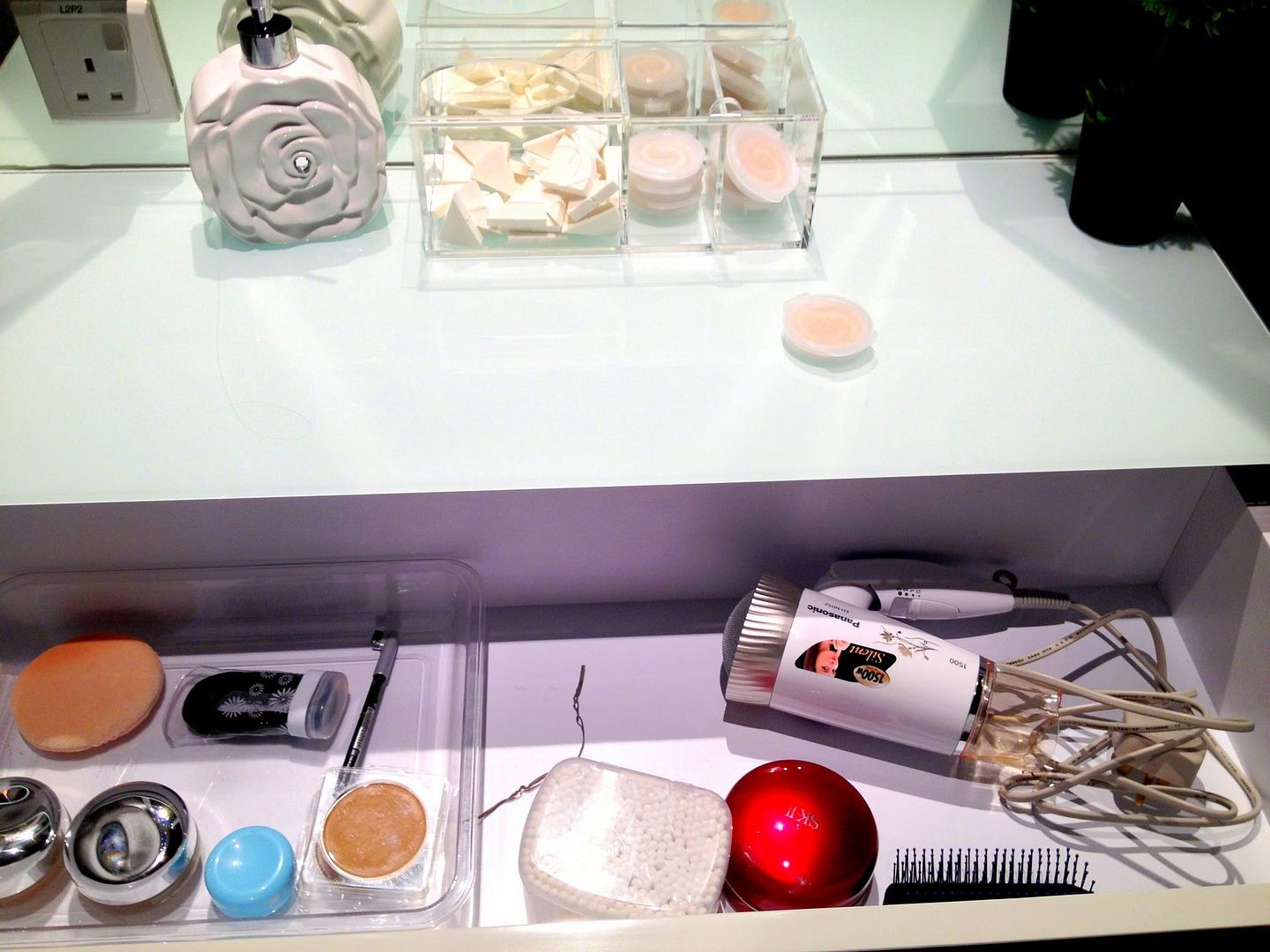 Back to the reception area and here's the pantry section :)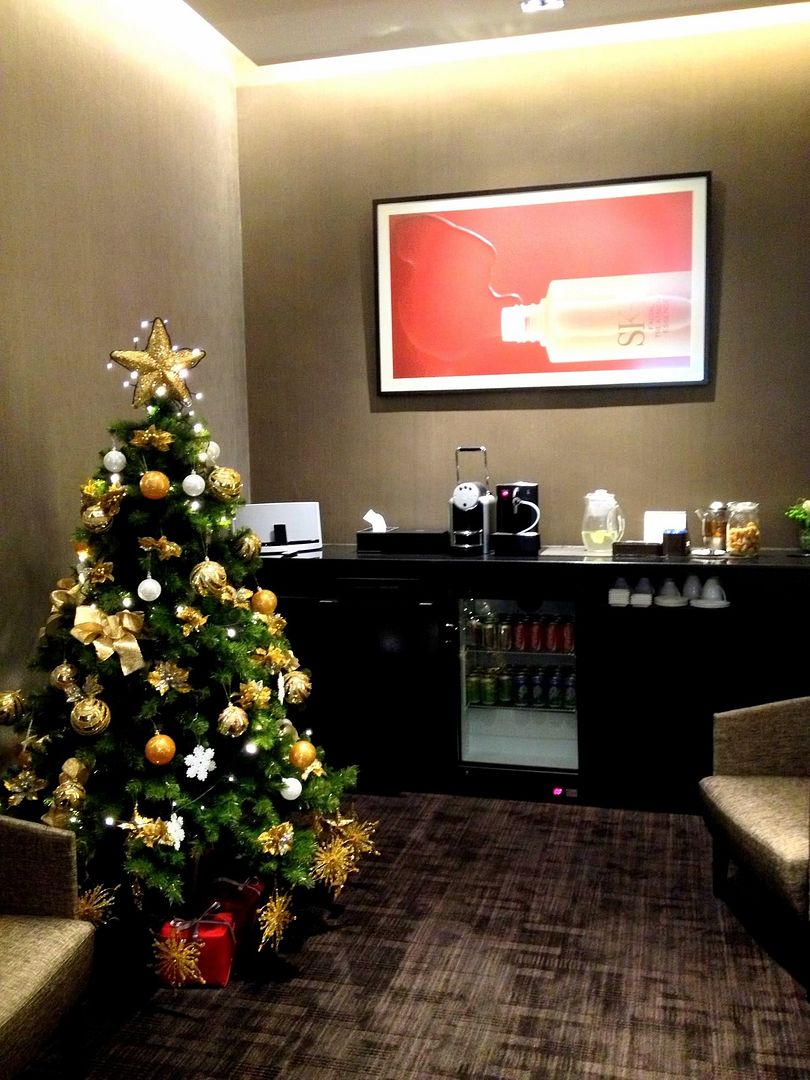 Here's me with the SK2 endorser, Tang Wei feeling really refreshed and pampered!
The array of SK2 products at the reception as well.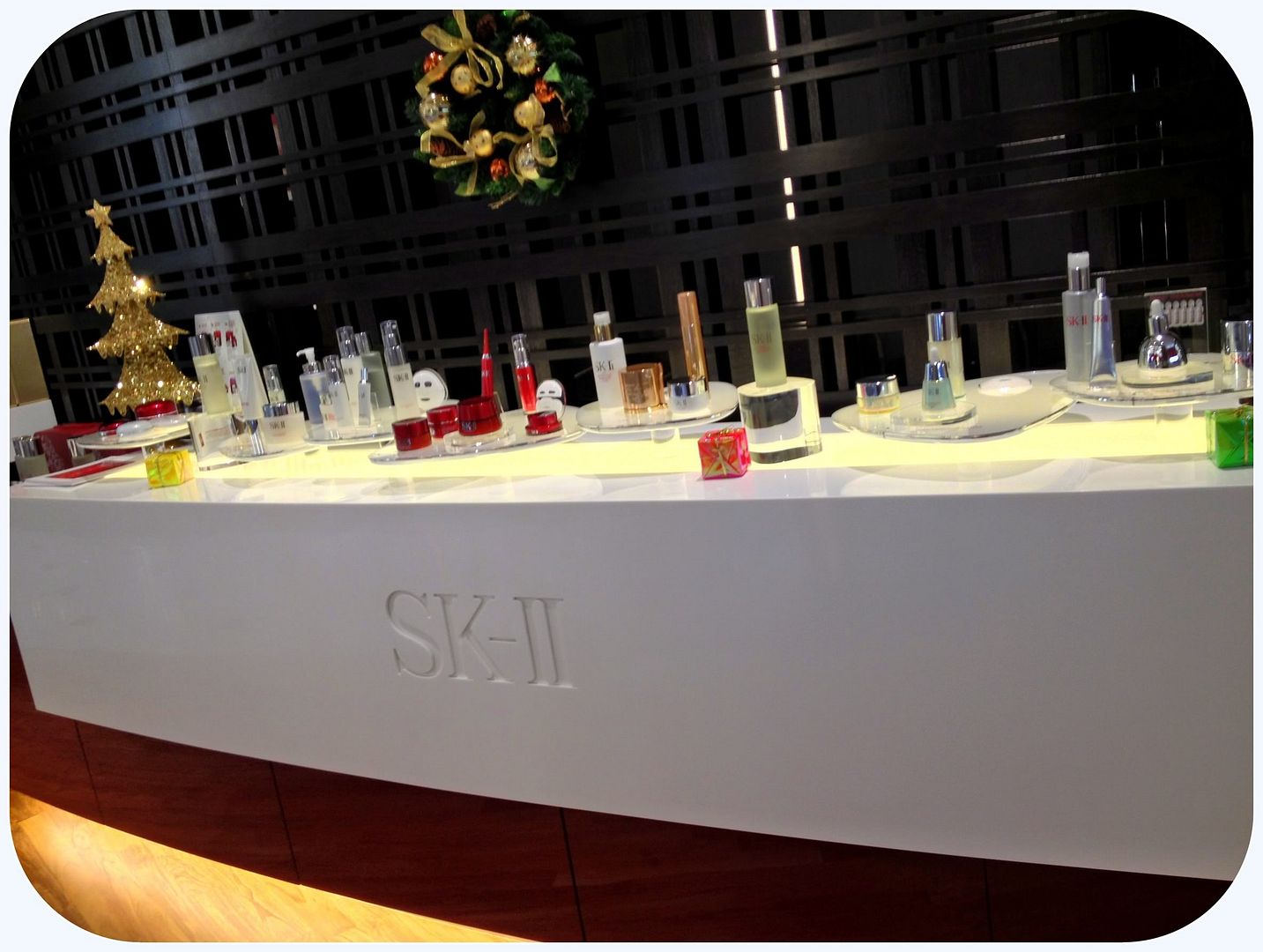 Service was good and the consultants are all very polite and professional. Didn't experience any hard-selling at all though. I will probably go for ad-hoc facials when I feel like pampering my skin or before an important occasion - we all need sessions like this!
For those keen, here's the price-list from their website.
There's 50% off for first-timers ;)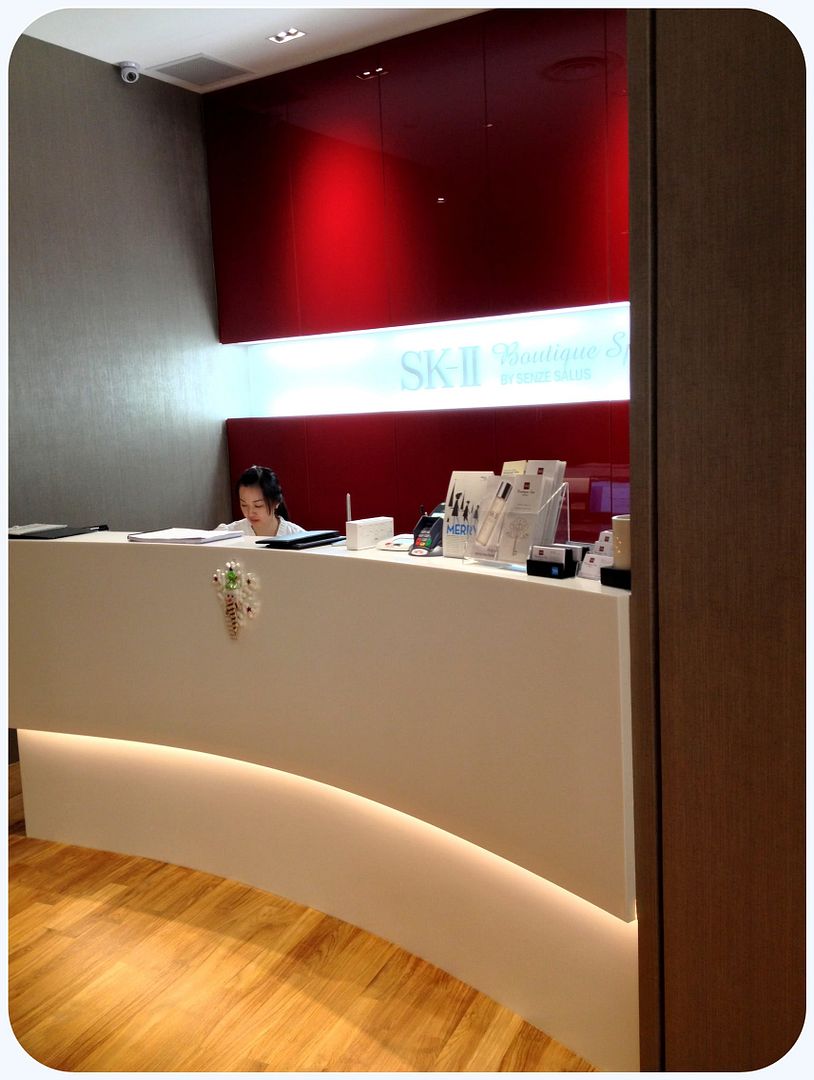 Goodbye and here's a rather random #OFTD shot taken outside.
Here's my dress down attire - cobalt racer-back tank dress got from H&M at just $15.90 (comes in coral and black too) and my trusty havaianas (been collecting them since my uni days with mel hahaha)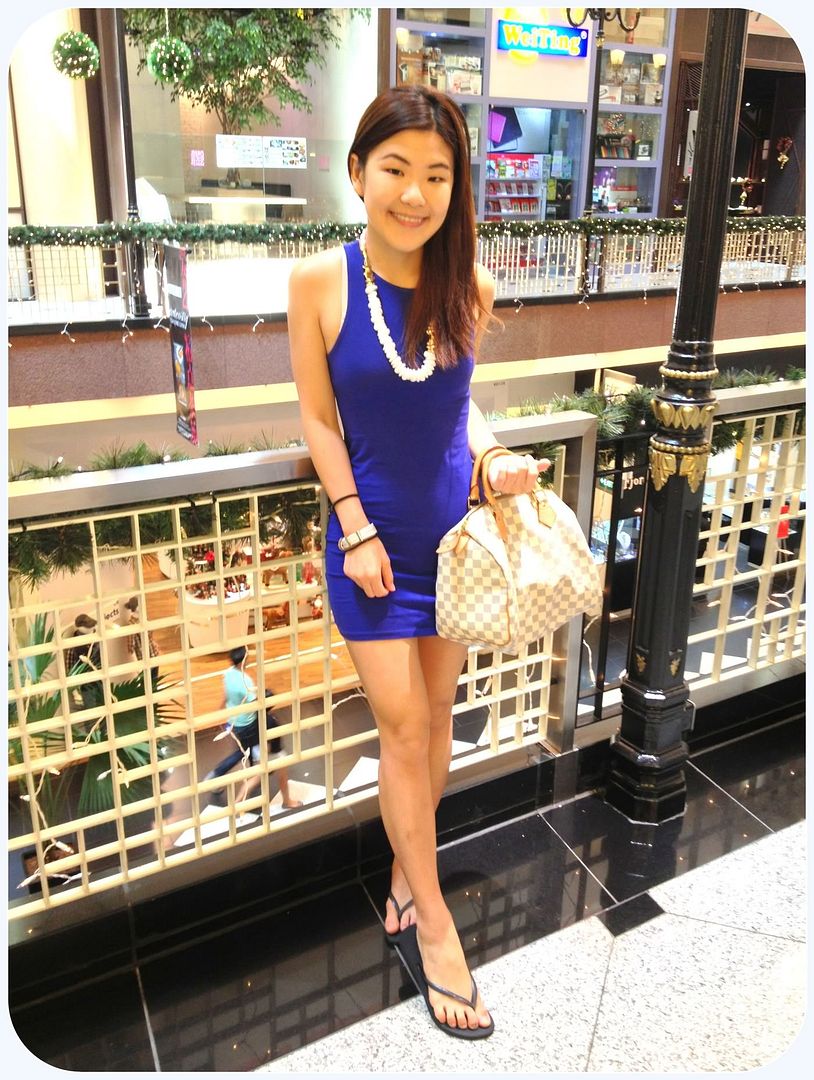 Famished and we went to
Old Town White Coffee
just opposite Millenia Walk located at Suntec for lunch.
His skin after the facial! Not too bad right?
You can tell that extractions were done and it's much smoother than before ;)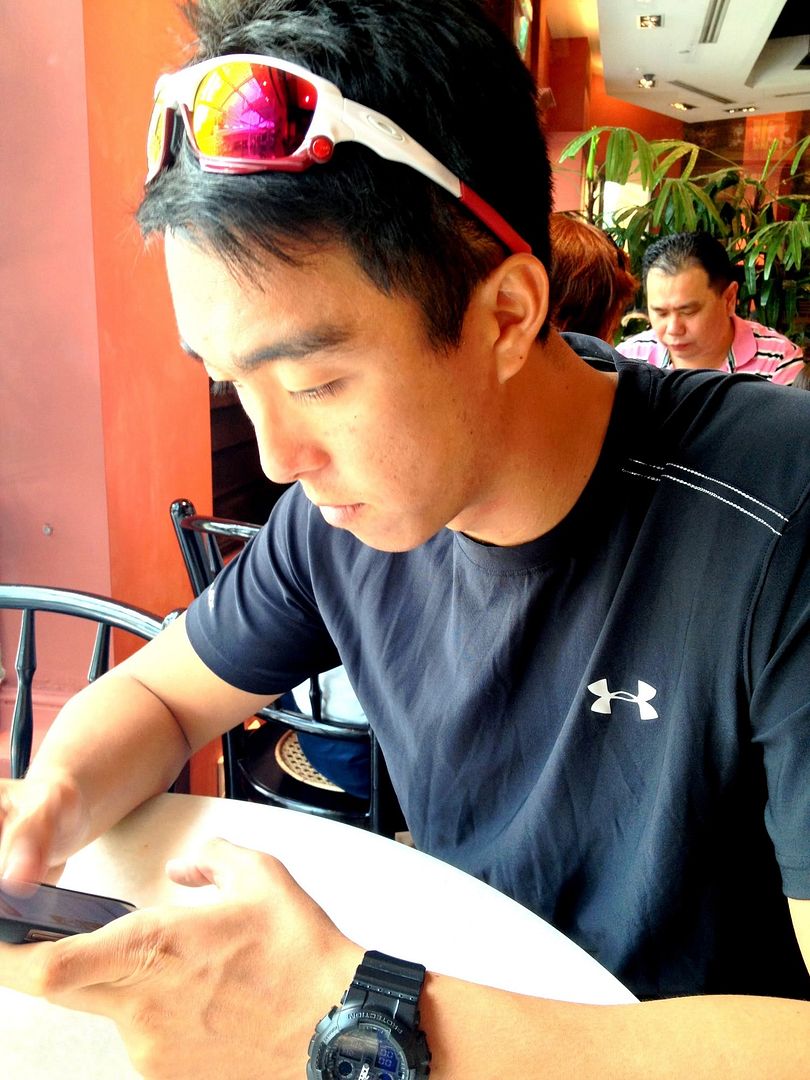 Here's mine - more radiant and you can't tell I barely slept last night due to excitement ;)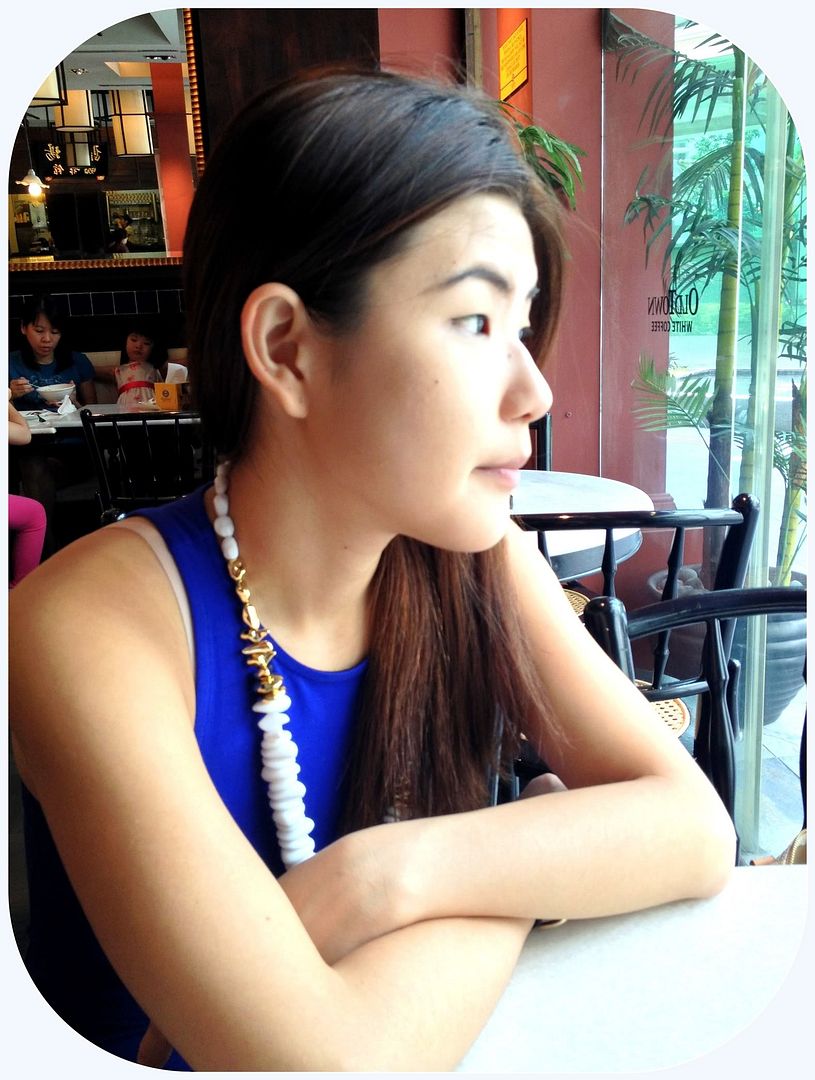 The best thing about small eyes would be that you don't get dark circles or eye bags #lookonthebrightside. There were no red marks unlike the other facials I go, so I'm really quite pleased with that ;)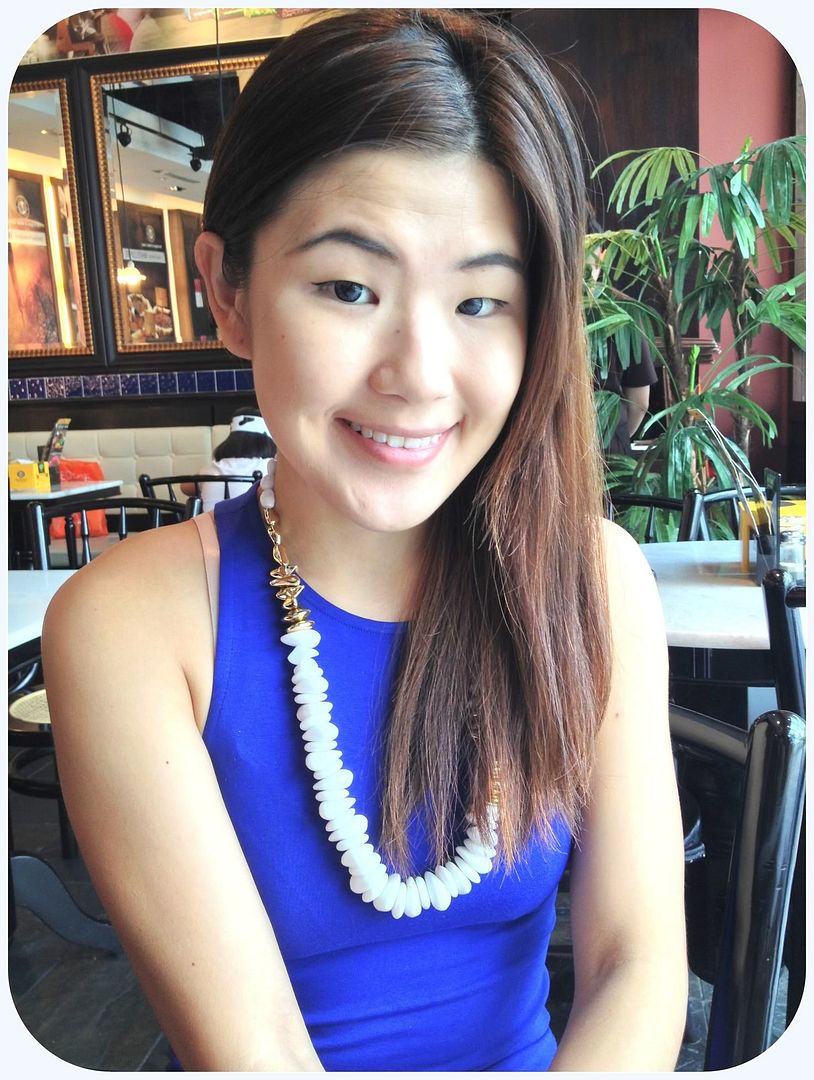 The happy boy!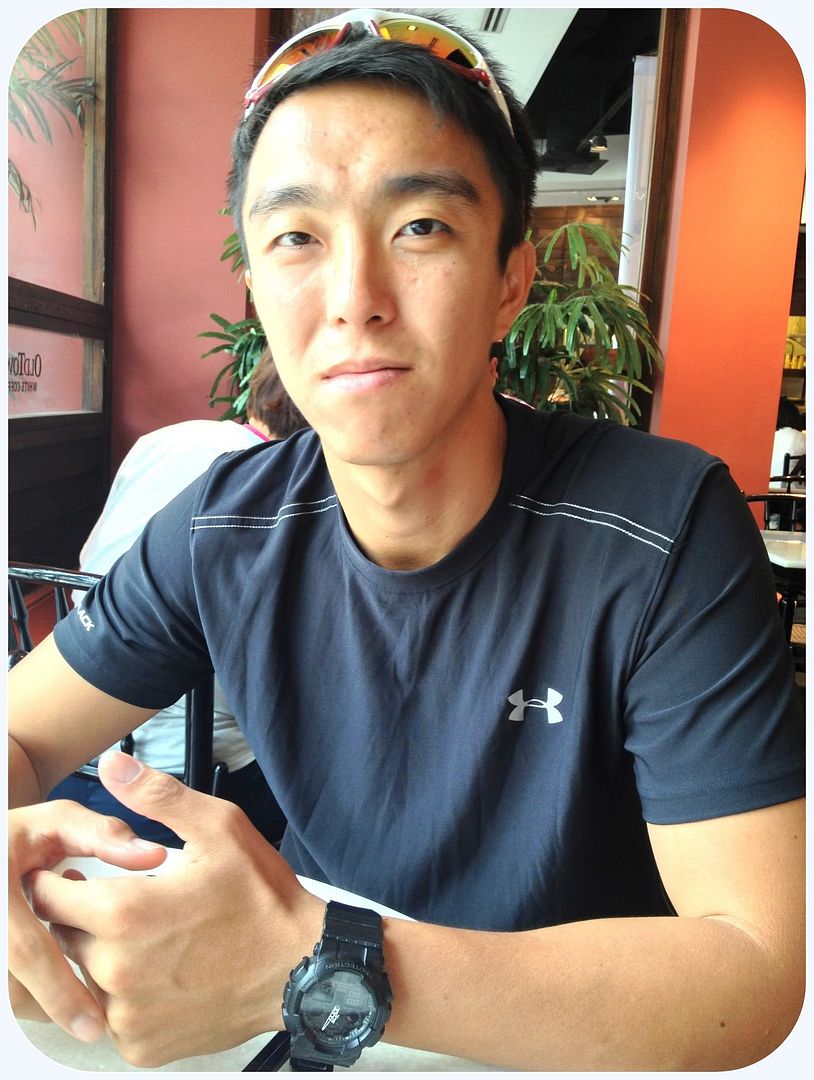 Well, I hope this review has been useful in anyway and you can contact SK-II for further information if required!