January is moving way too quickly but I've gotten used to penning the year "2013" on my documents by the second week.
So what have I been up to? Nothing much, busy with routines, work, exercising and shopping.. basically the usual and nothing special. Good thing is that I have managed to fulfil one of my 2013 New Year resolution which is to sleep early. No more blogging and sleeping at 1-2am right now so I've been sleeping before midnight almost daily. My body clock has been adjusted and I hope this maintains till end of the year. Feeling healthier and I feel more normal now! As for working hard and saving hard, sad to say I have been shopping way way way too much instead. CNY seems to be the perfect excuse to shop and splurge on clothes and things, just like Christmas. In the past, my mum would buy my CNY clothes for me yearly but now, we don't really need any occasion to shop do we? Can't wait for Feb to be here - Hong Kong and CNY visiting!
Also, my dear Veron organised a photoshoot for all of us and it's a blast really! Thank you so much for suggesting it and all the intimate girlfriends agreed immediately! Our theme that day was blue and of course, the necklaces had to be donned on! Location was at Fort Canning and it was a really sunny day with lots of mosquitoes.. but everything was worth it!
Blue outfit that day in a LB dress and a pink bag for lots of barang barang!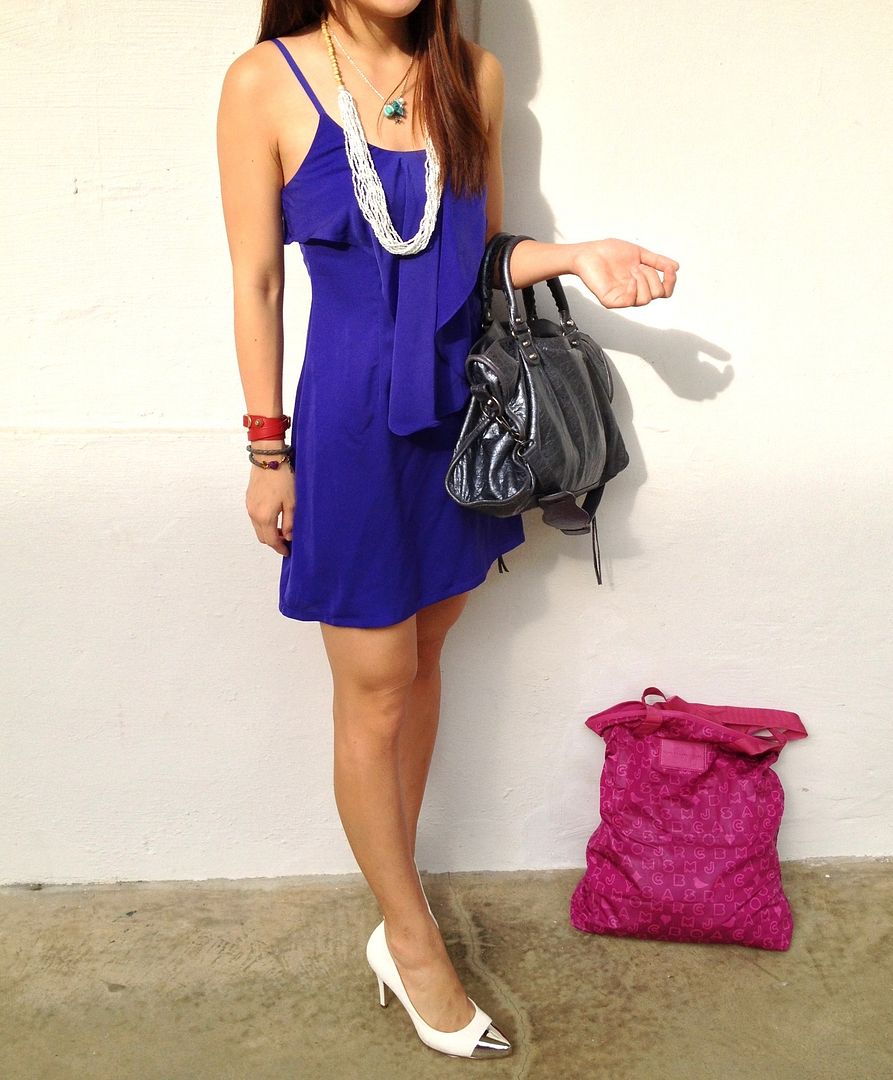 LB Dress // Balenciaga Bracelet & Bag// Forever New Heels // Intimates necklace!
Behind the scenes pics - we have yet to receive the edited pics from the photographer, can't wait to see them!!!!
The dearest intimates all in blue and our props!!!!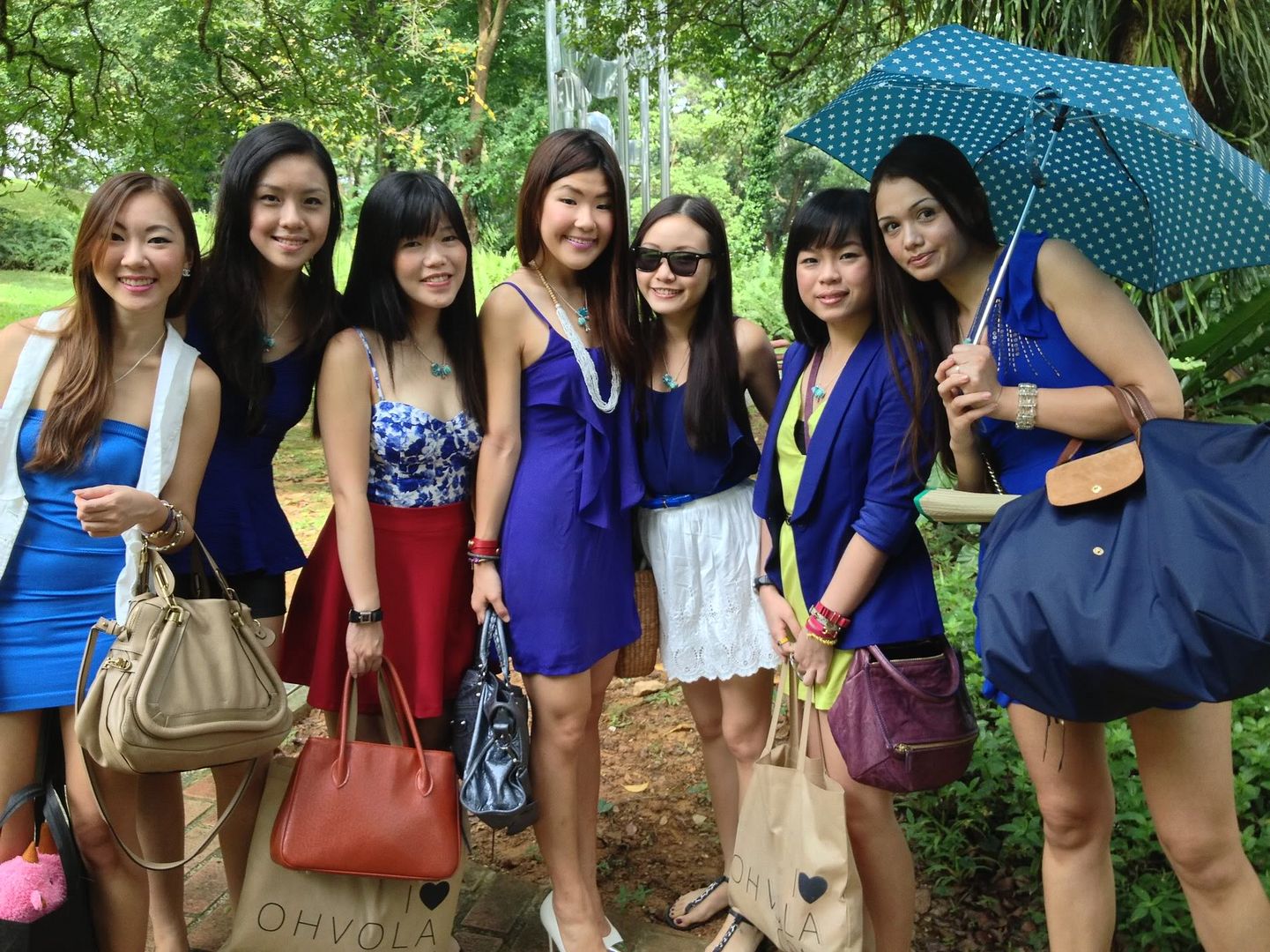 Here we go!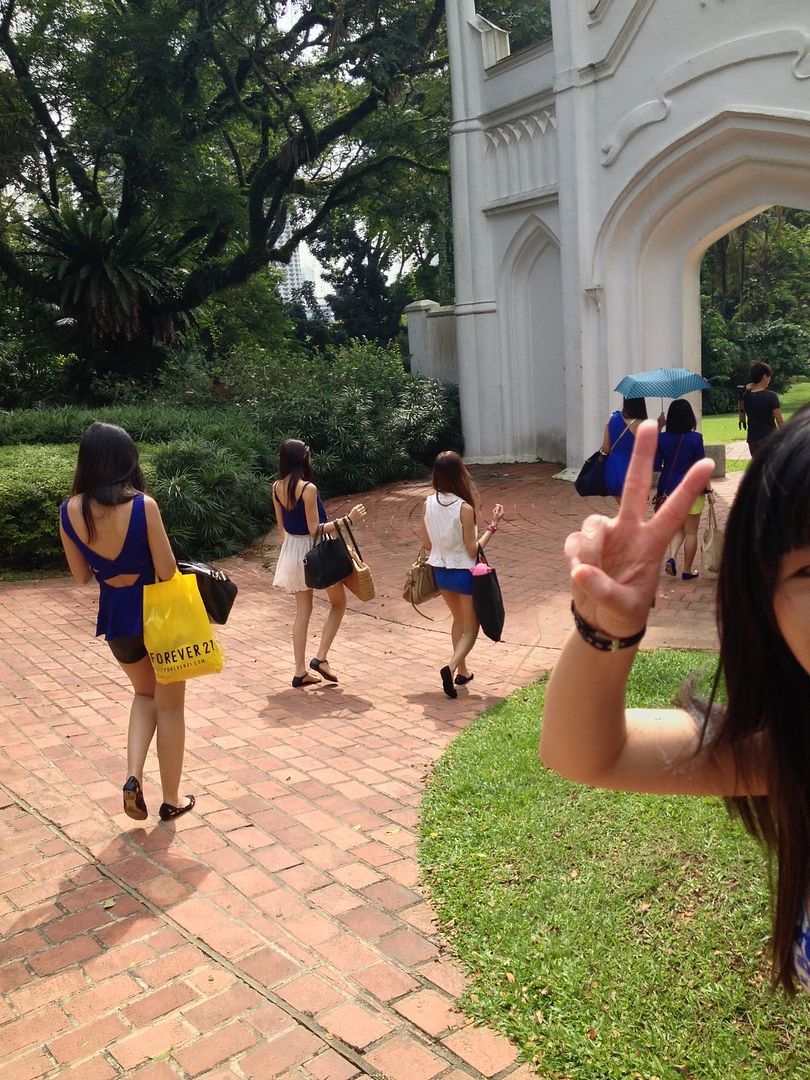 Not kidding when I say many barangs - we have soft toys, cameras, magazines, fans etc!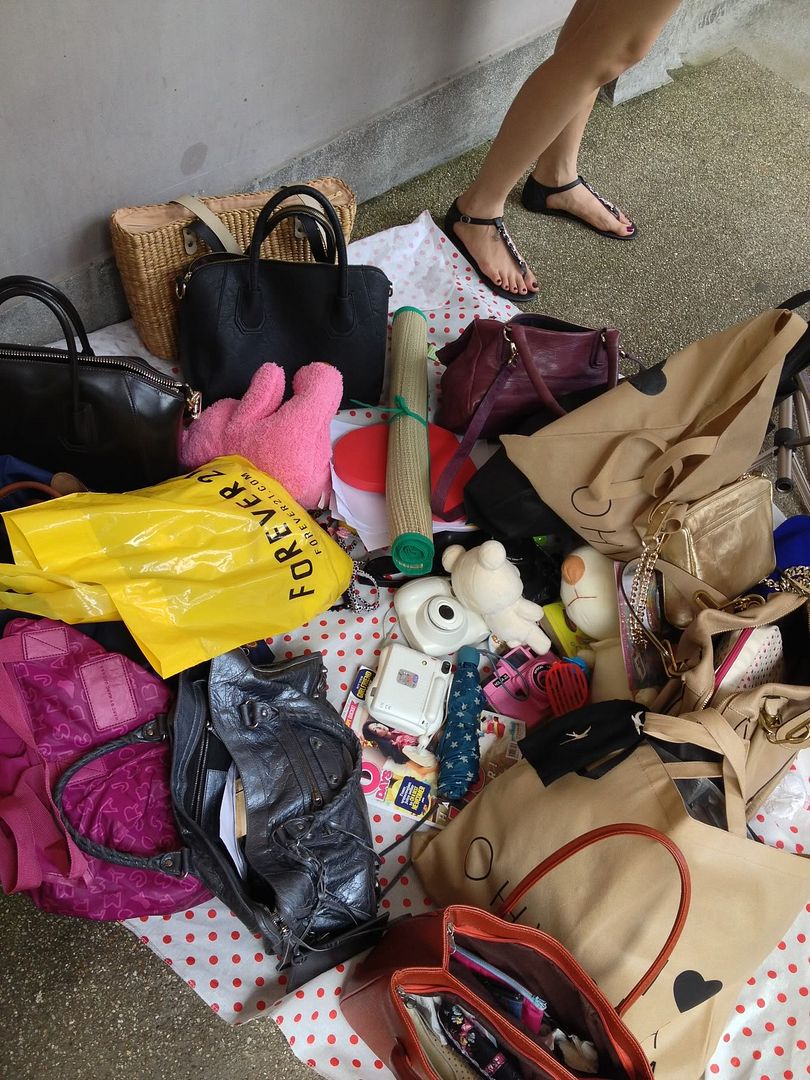 These girls are absolutely too cute, see how serious they are!!!!!!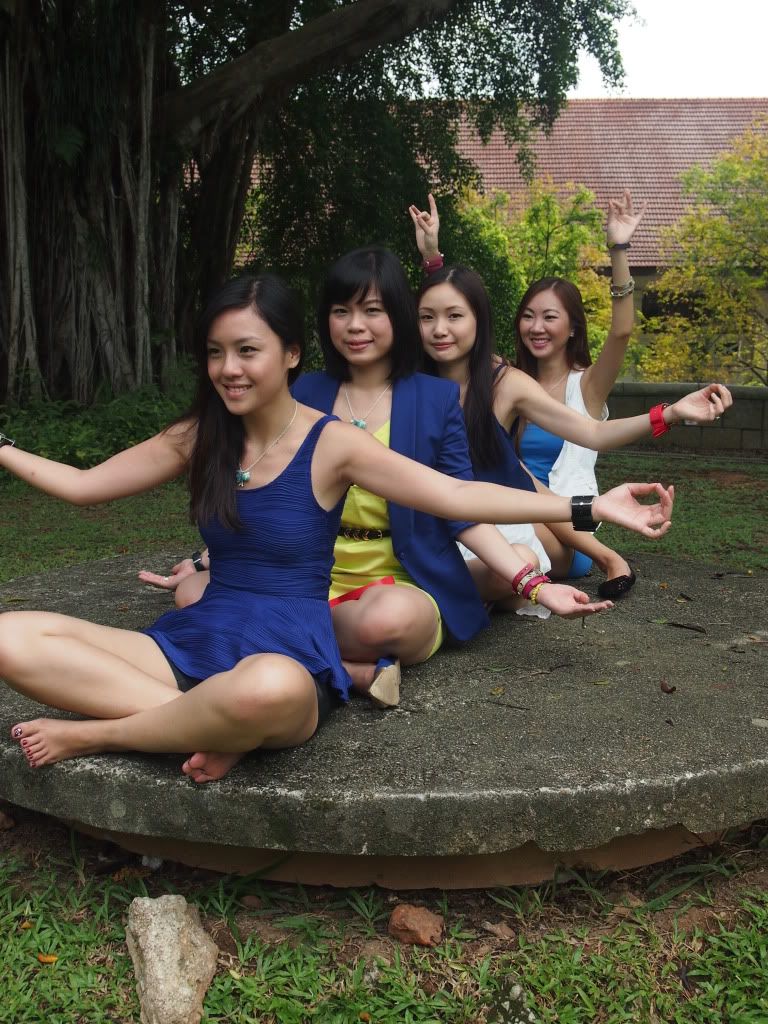 Dear emmy looking absolutely like an angel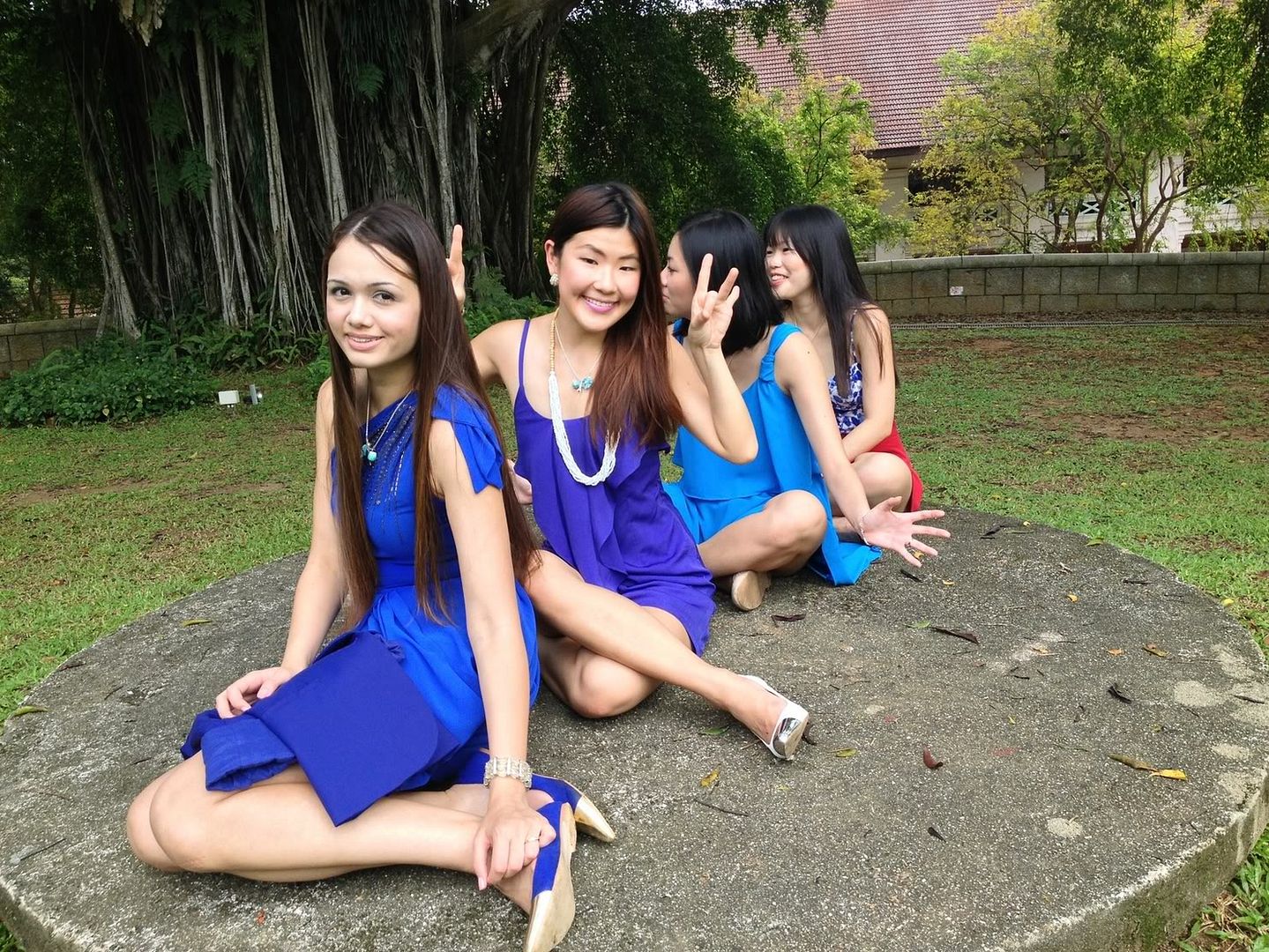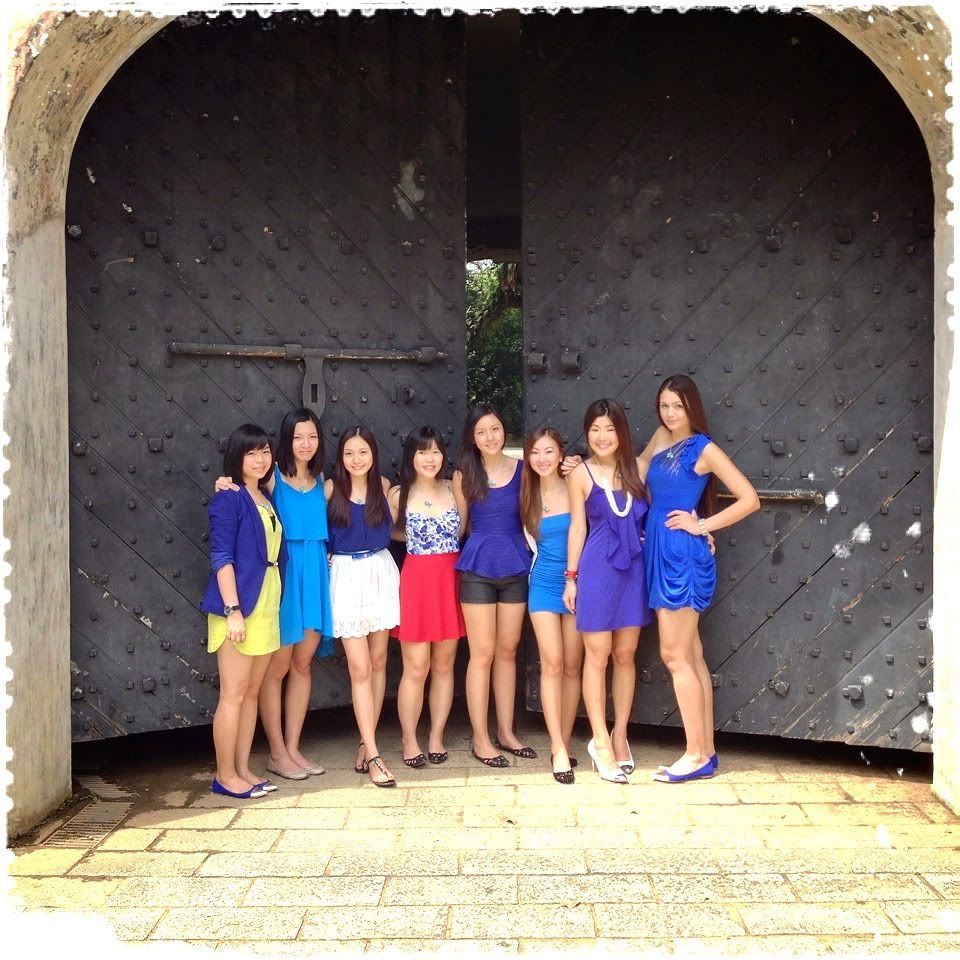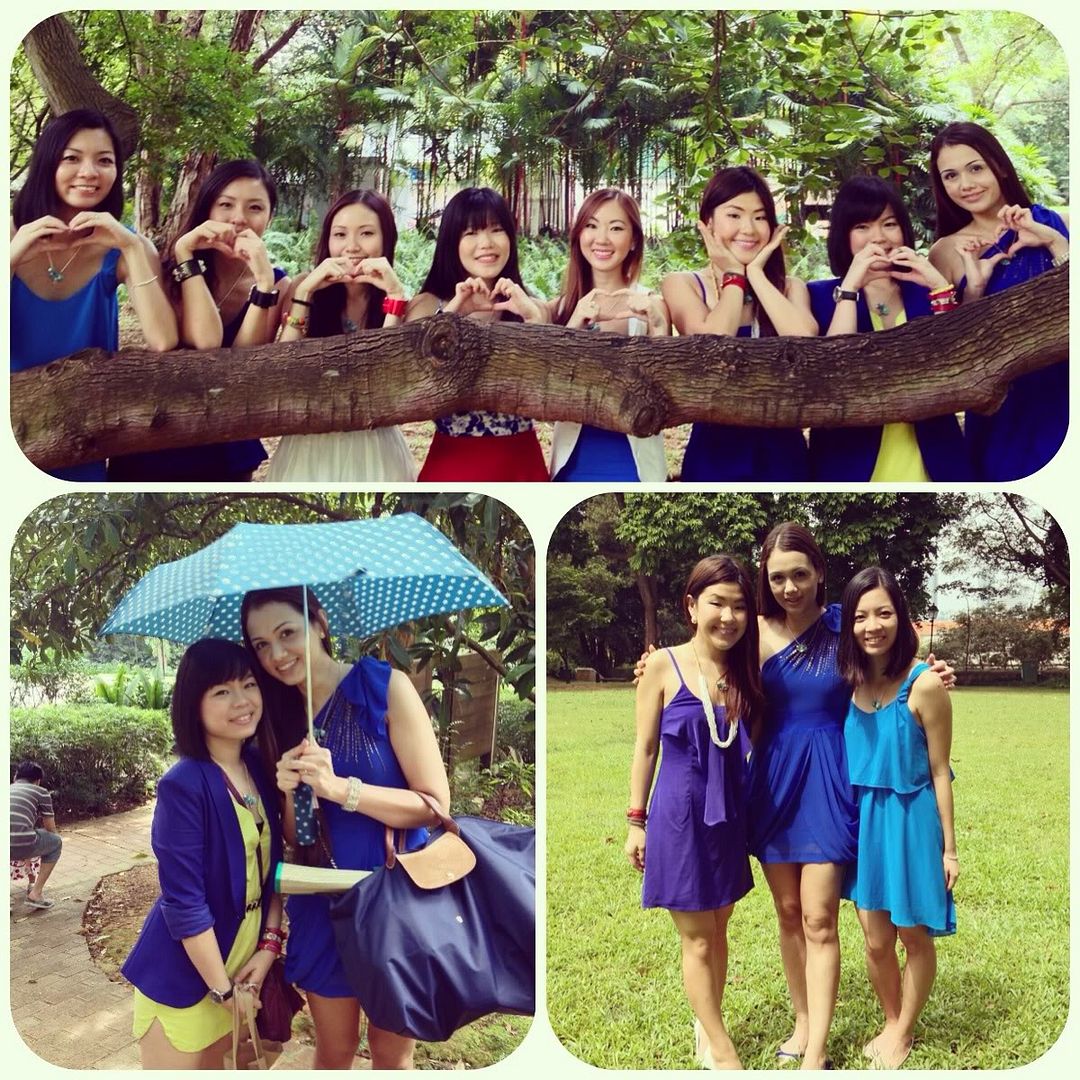 "What i like about photographs is that they capture a moment that's gone forever, impossible to reproduce." Karl Lagerfeld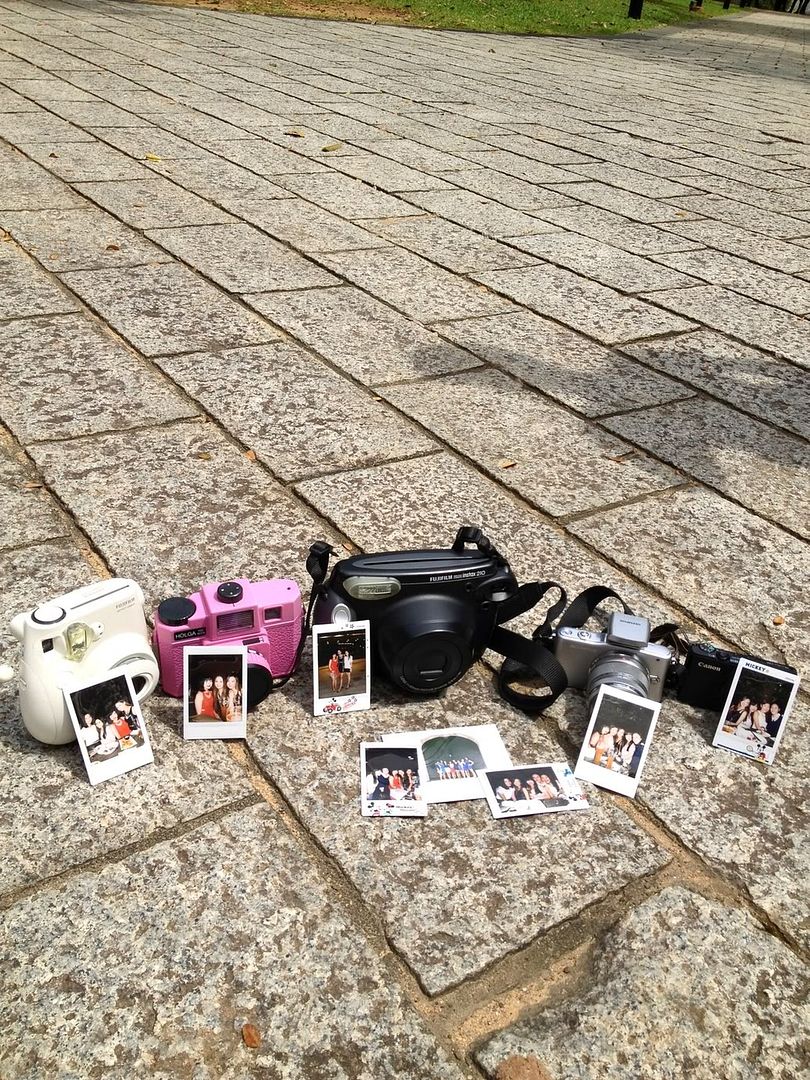 Our partners joined in and we headed for brunch at Kith Cafe at Park Mall.
The truffle fries were not fantastic but pasta was good!!!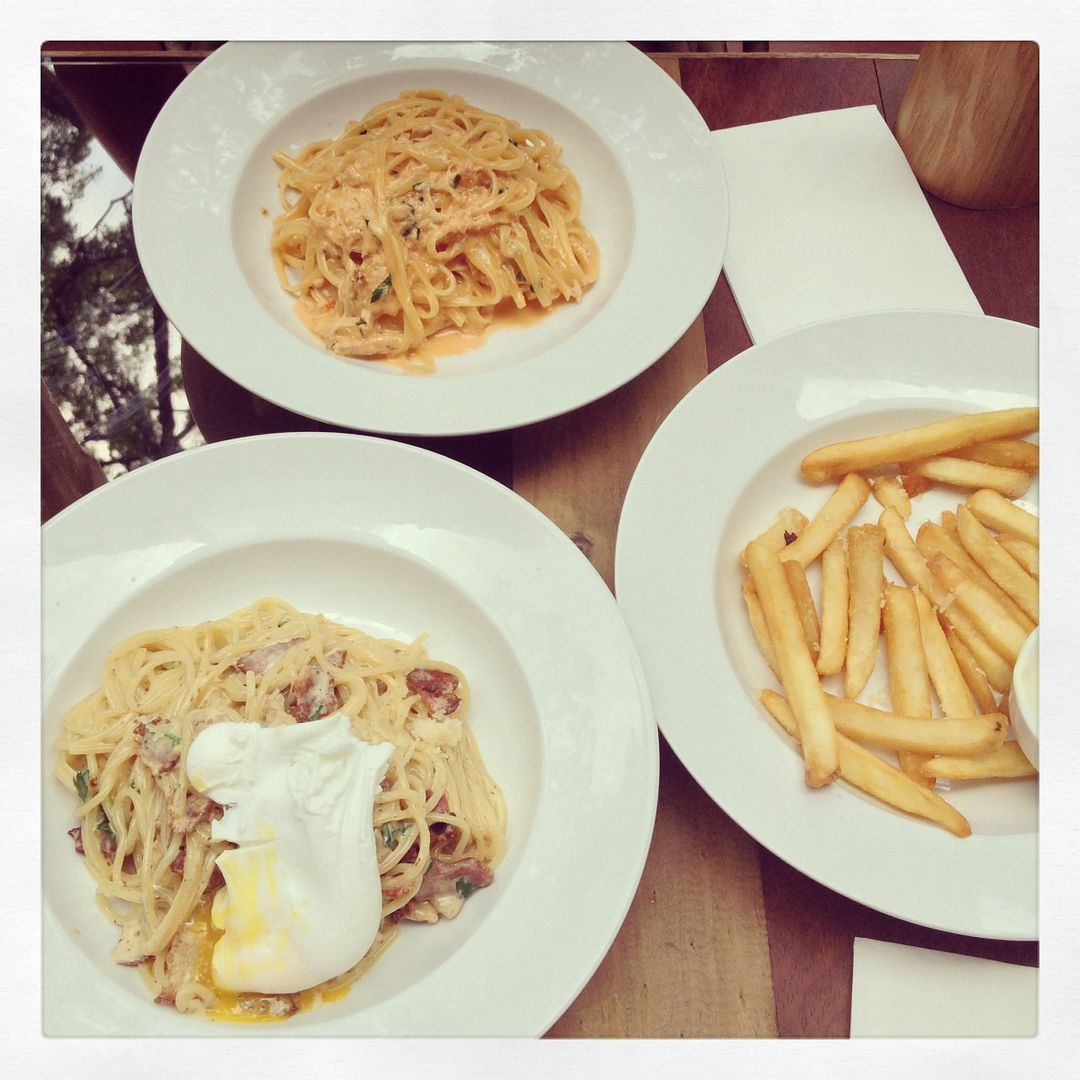 I'm tired from the shoot and he's tired from waiting haha.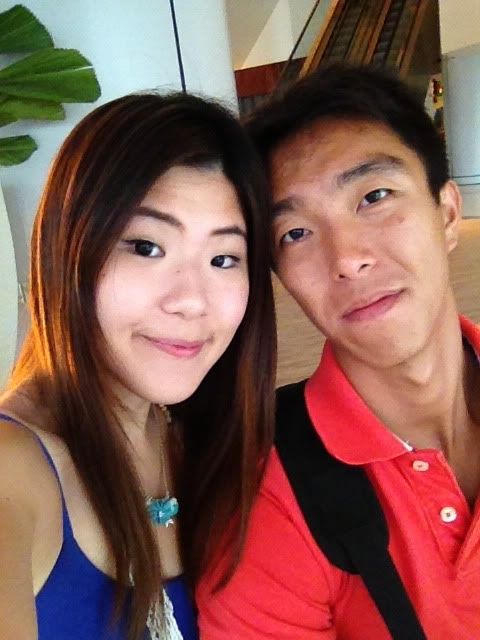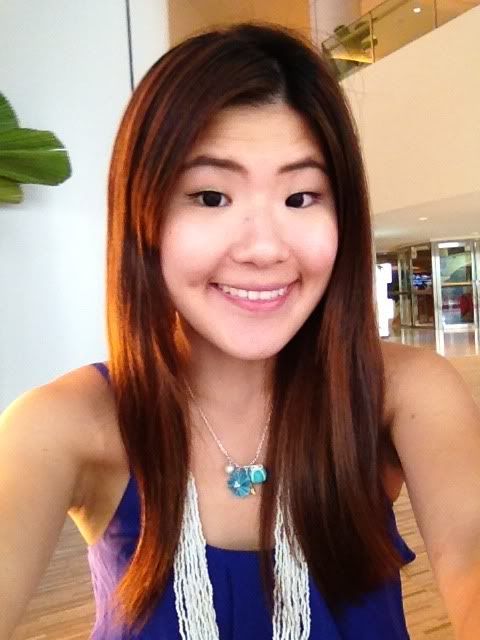 ---
#OFTD for the pinkies lunch on Sunday! :)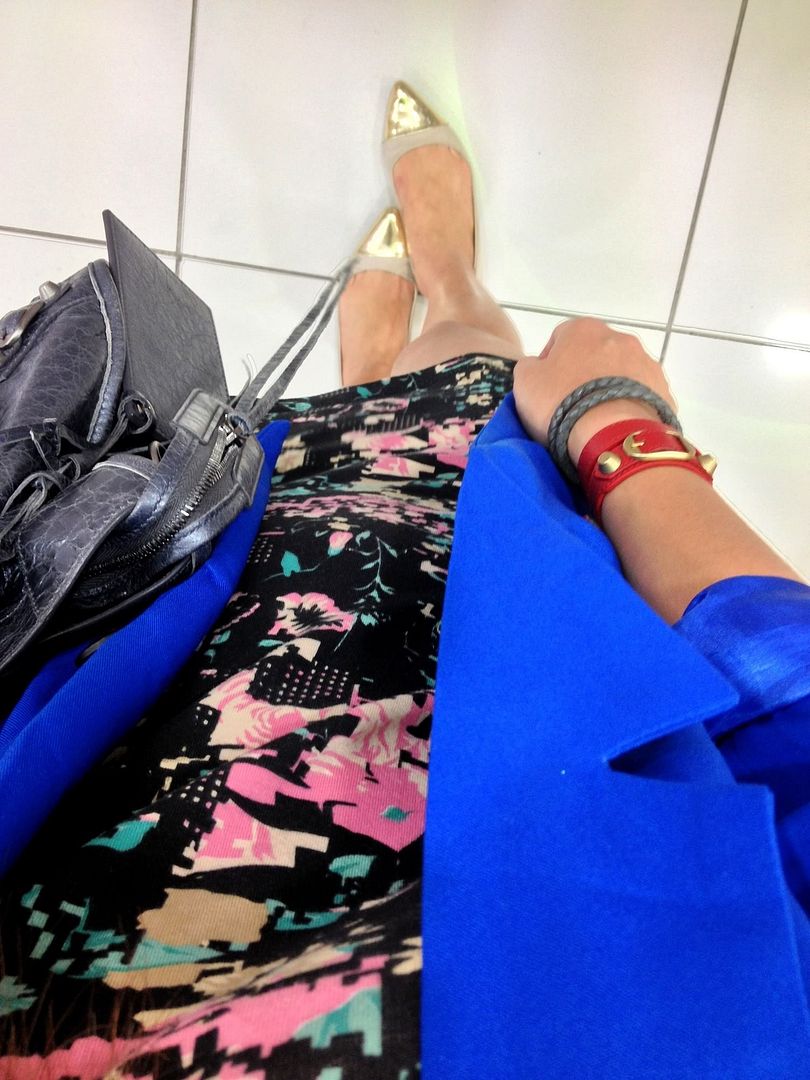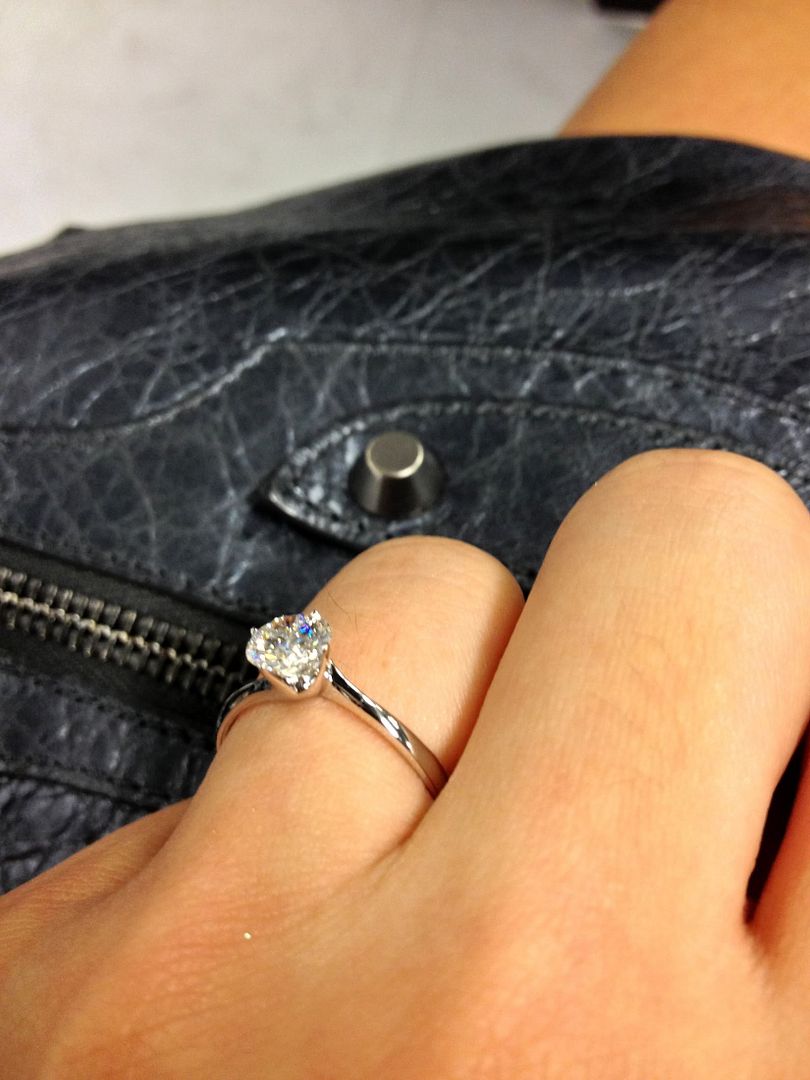 One of my best buys from BKK during my last last last trip- the blazer!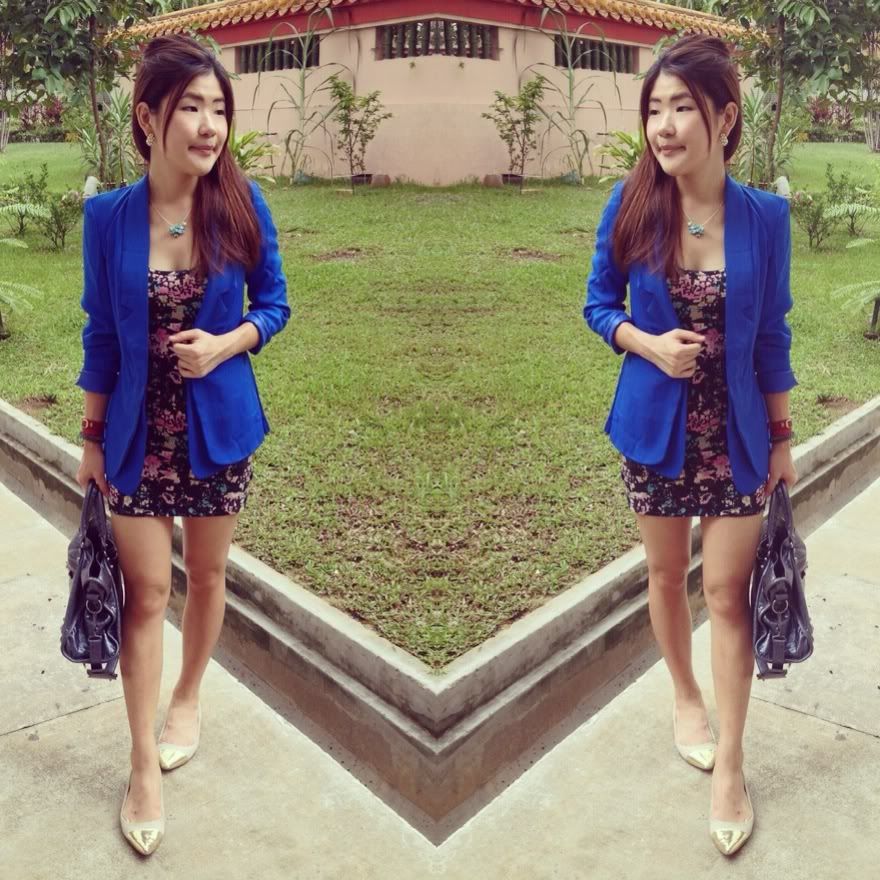 BKK Blazer // Cotton On tank dress // LB Flats // Accessories same as above
With the dearest girls and it's amazing how we change year by year, but still the same within.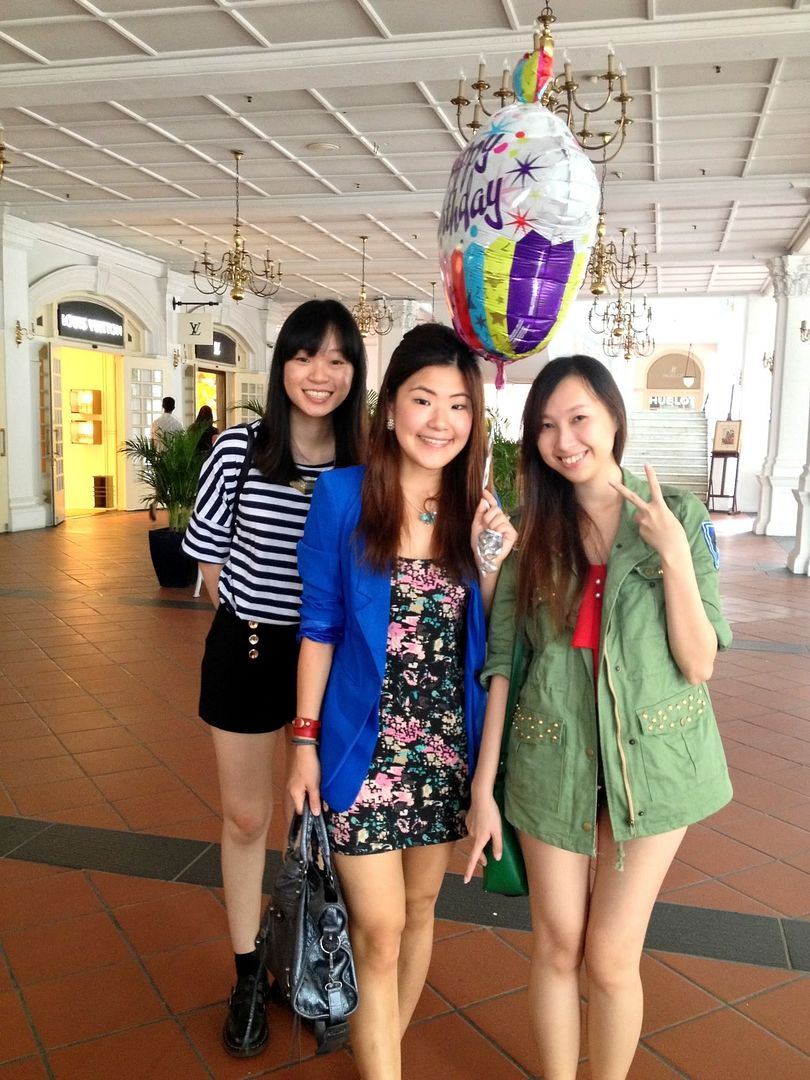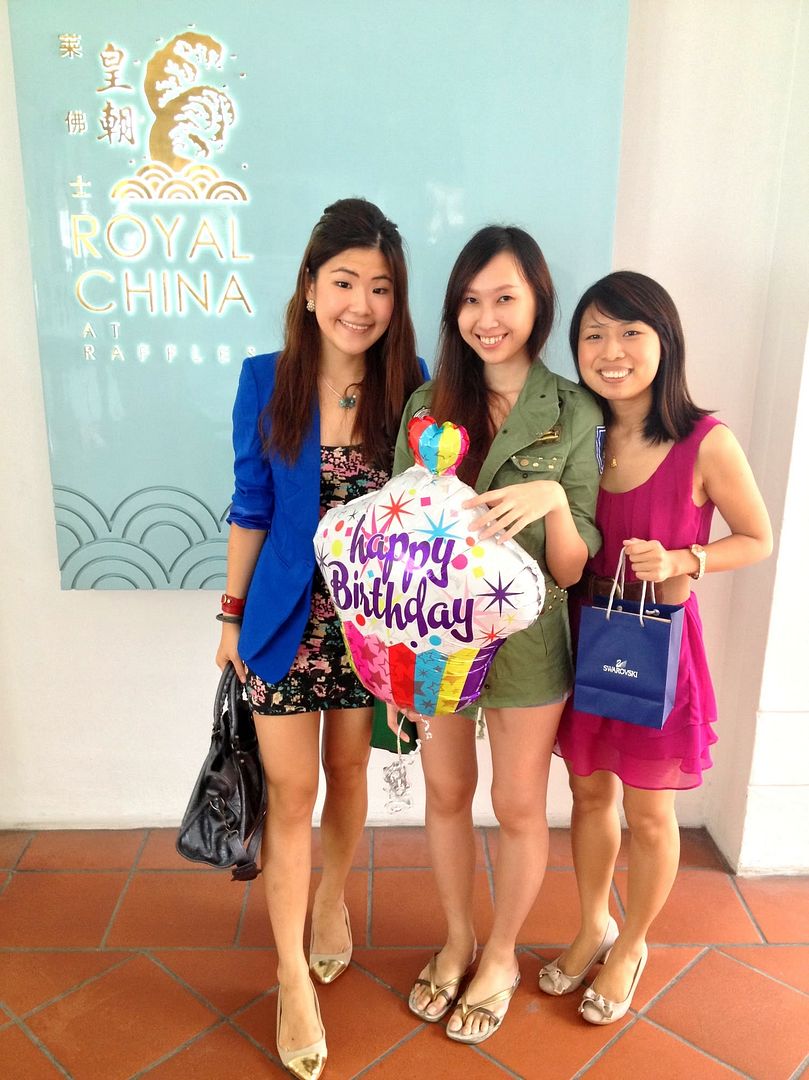 Lunch at Royal China @ Raffles City - super awesome dimsum and lobster esp!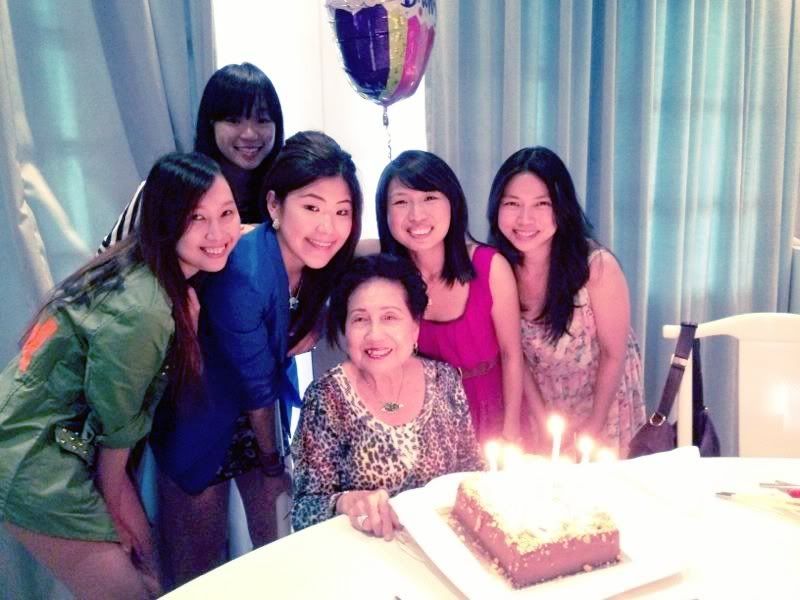 ---
Other outfits for Jan that I actually bothered taking pictures of-
Found my trusty crochet racerback top at Hollyhoque unexpectedly. Not my fav shop to purchase from but I was pleasantly surprised how awesome that basic was that I bought white too. With a bright pencil skirt for work that day :)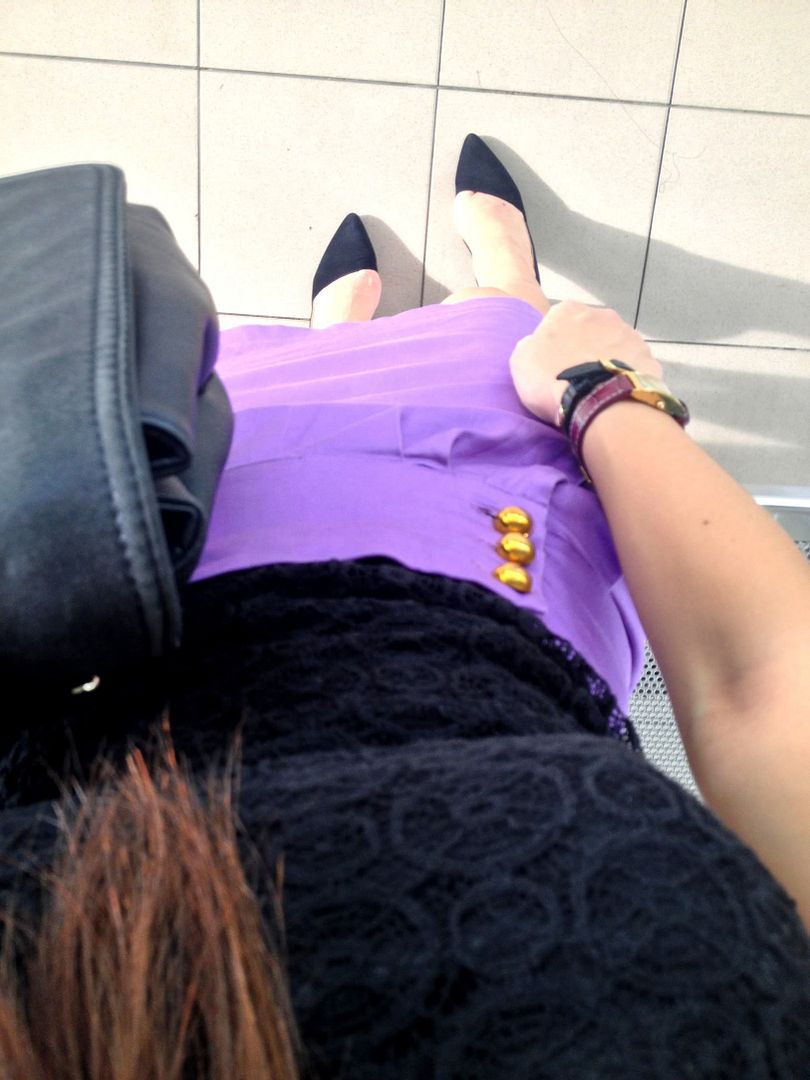 HH crochet top // Fie Japan Watch// Cc Skye bracelet// Zara bag
I rotate my bags weekly because it's really too much of a chore to take out everything and put inside another bag. #firstworldproblemsOne of my fav watches from Fie Japan because I'm a fan of Eiffel Tower :)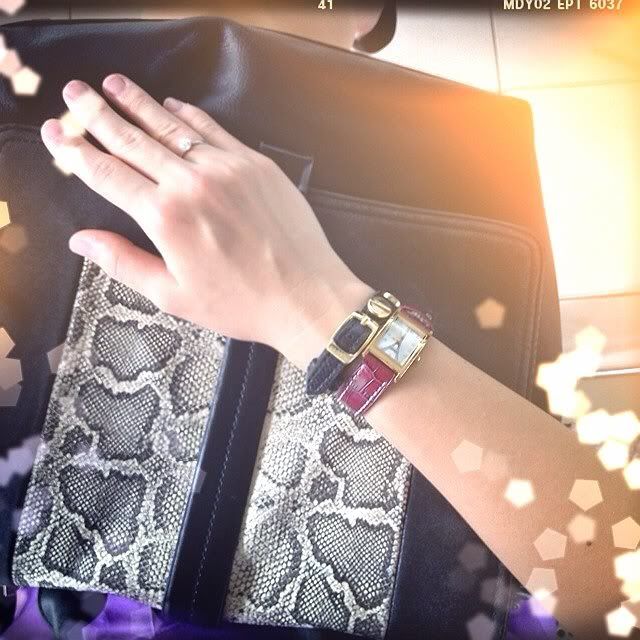 Fav prints for work!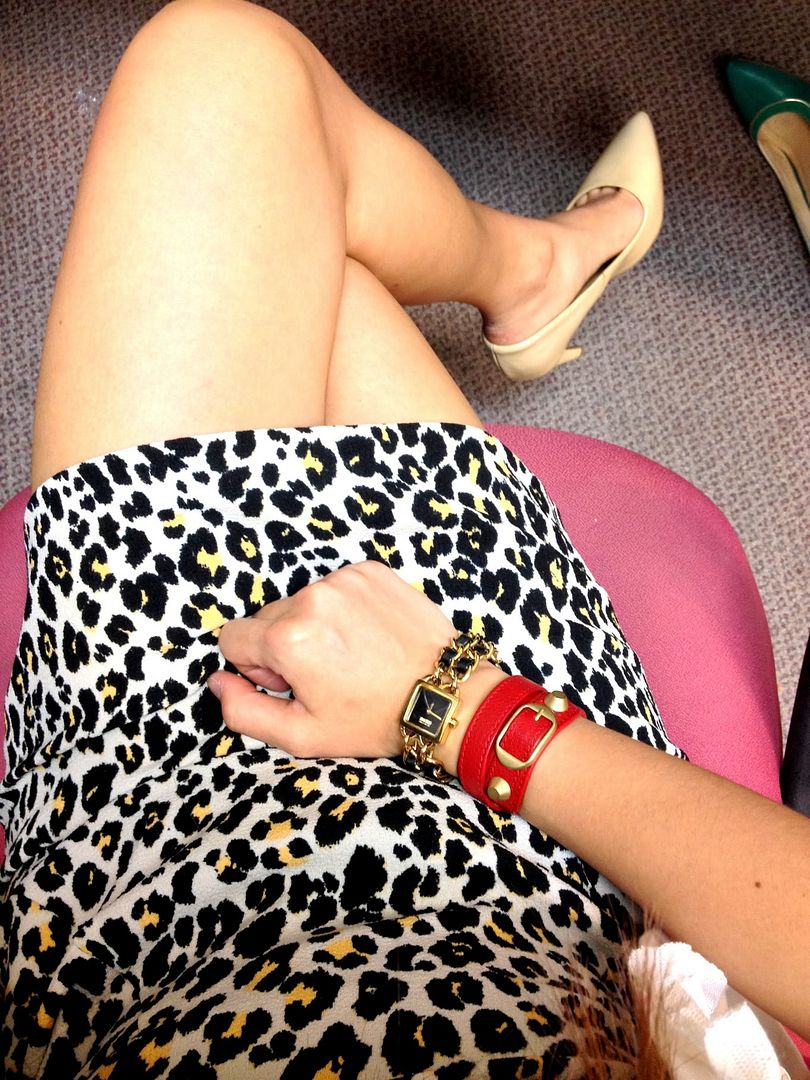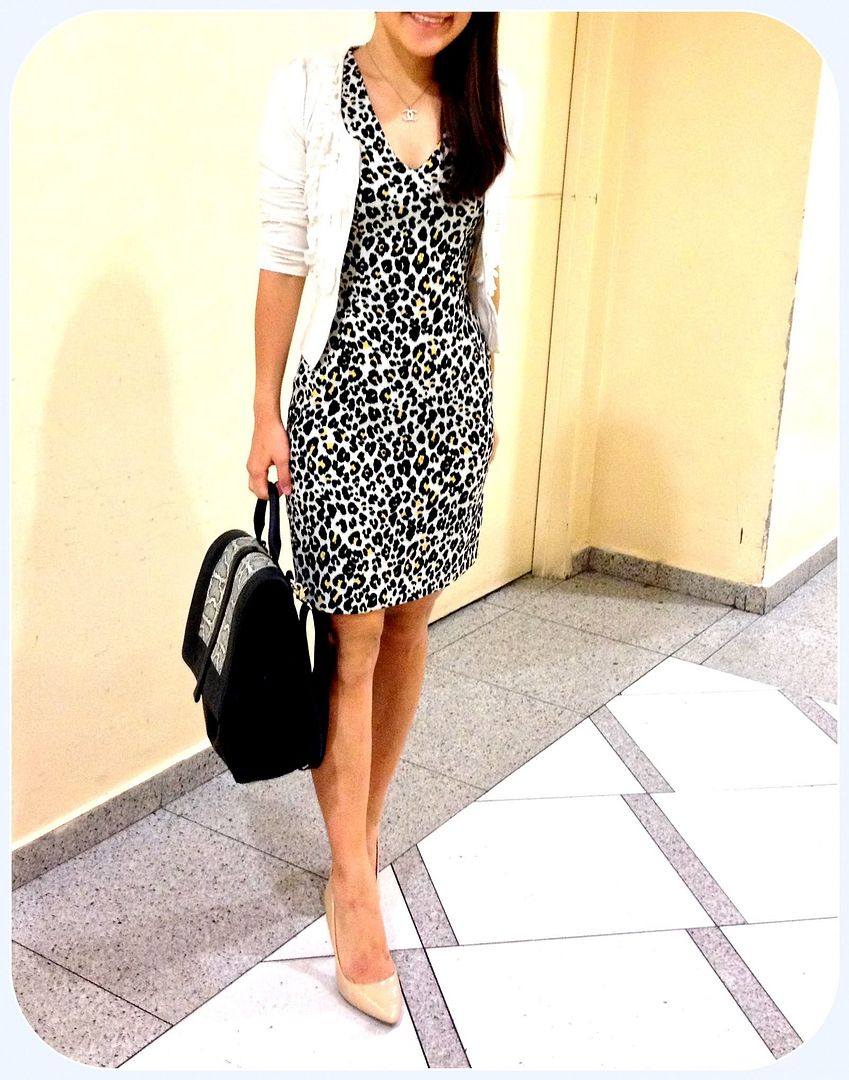 H&M Leopard print dress // Hong Kong Cardigan // Mango Heels
& wore this tweed red flats to work the other day to rest my feet teehee.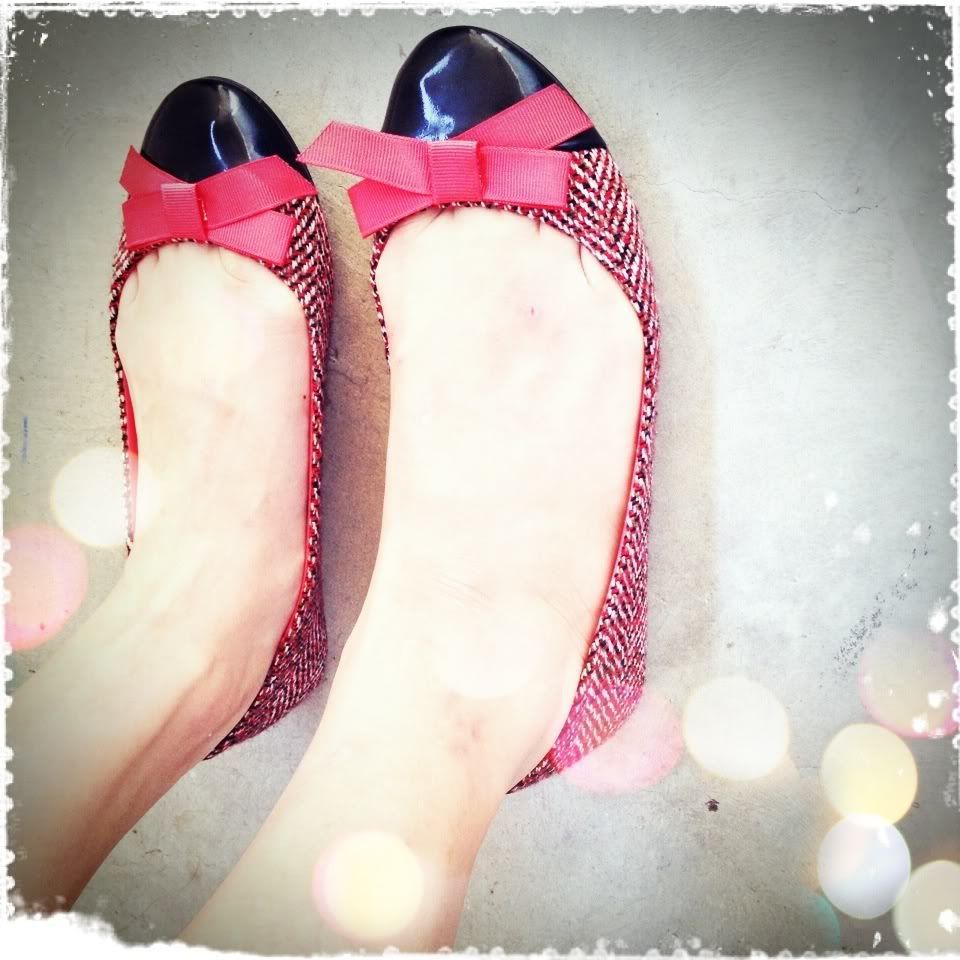 A black skater dress for the i-don't-know-what-to-wear-days. I've it in three colours at least! Matched it with the under-utilised Melissa skull heels! Still smelling like gum after so long :)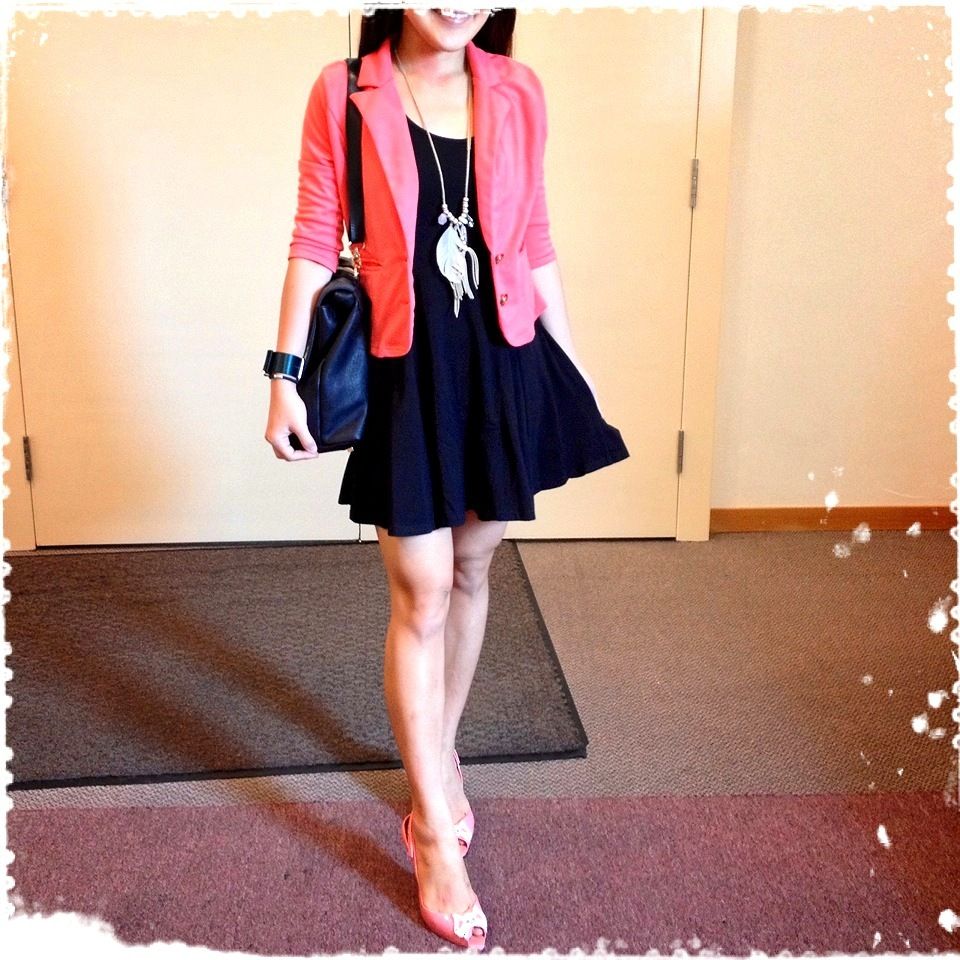 MGG Black Skater Dress // Bysi Jacket // Melissa Skulls Heels // BCBG Watch
Trying to maximise my clothes by turning the aztec dress into a top haha.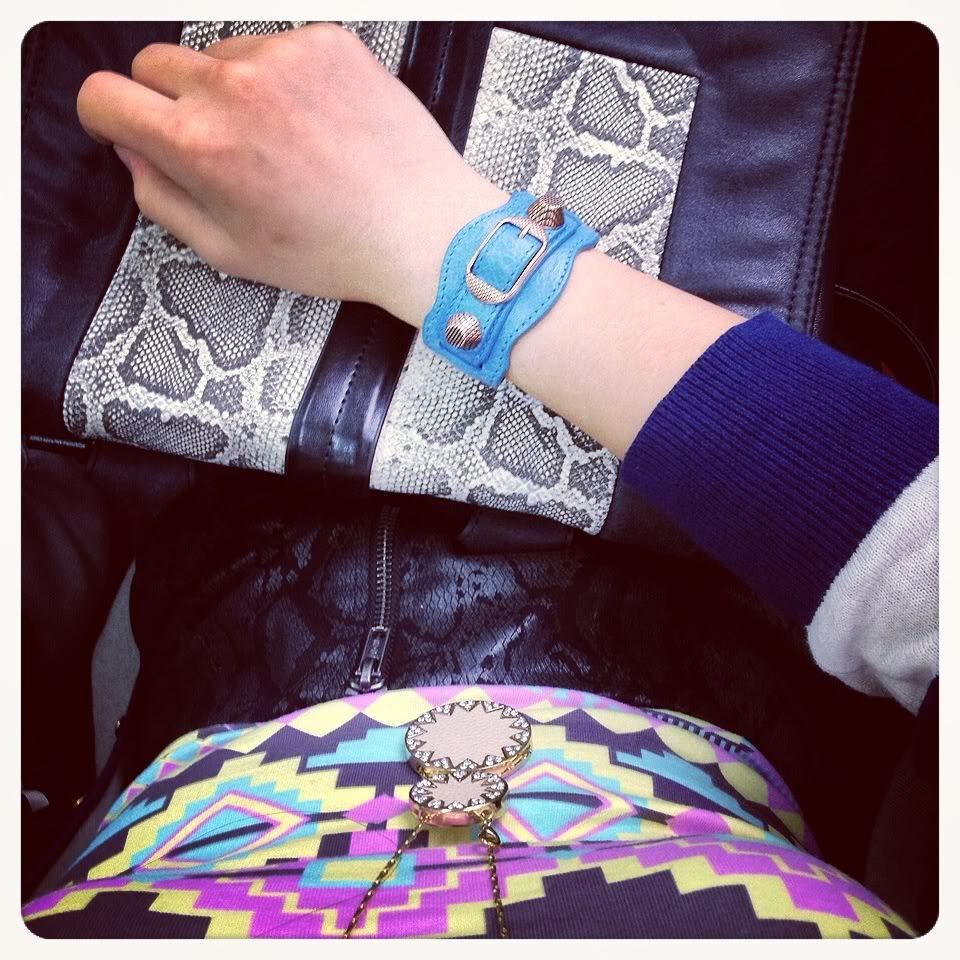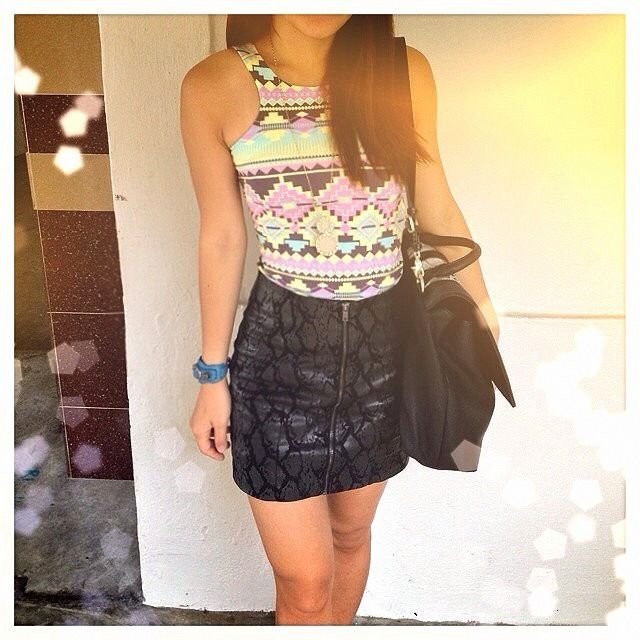 River Island dress // H&M Skirt // Balenciaga bracelet// HOH Necklace
---
And what's weekends without feasting?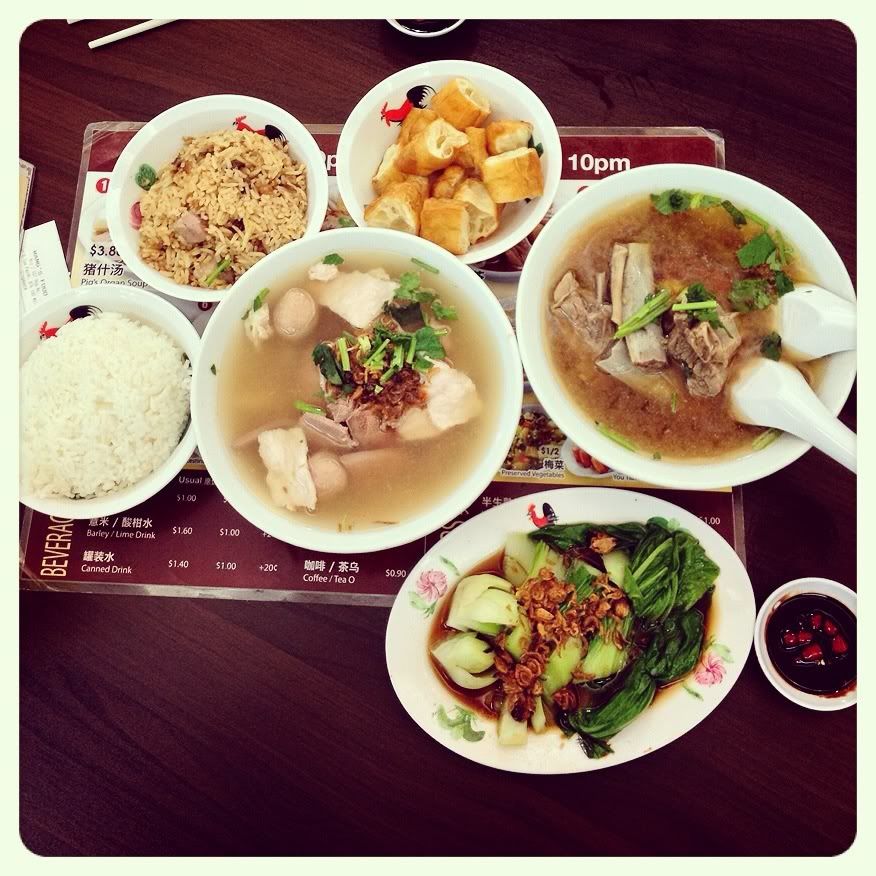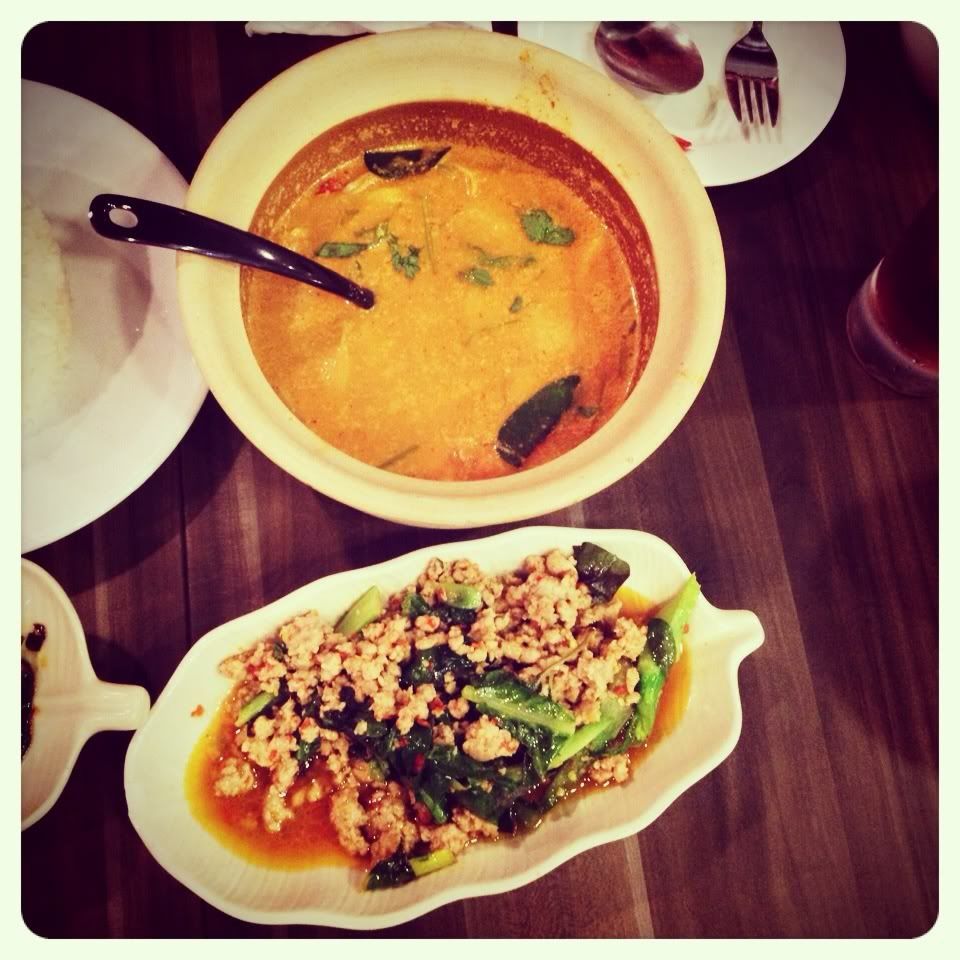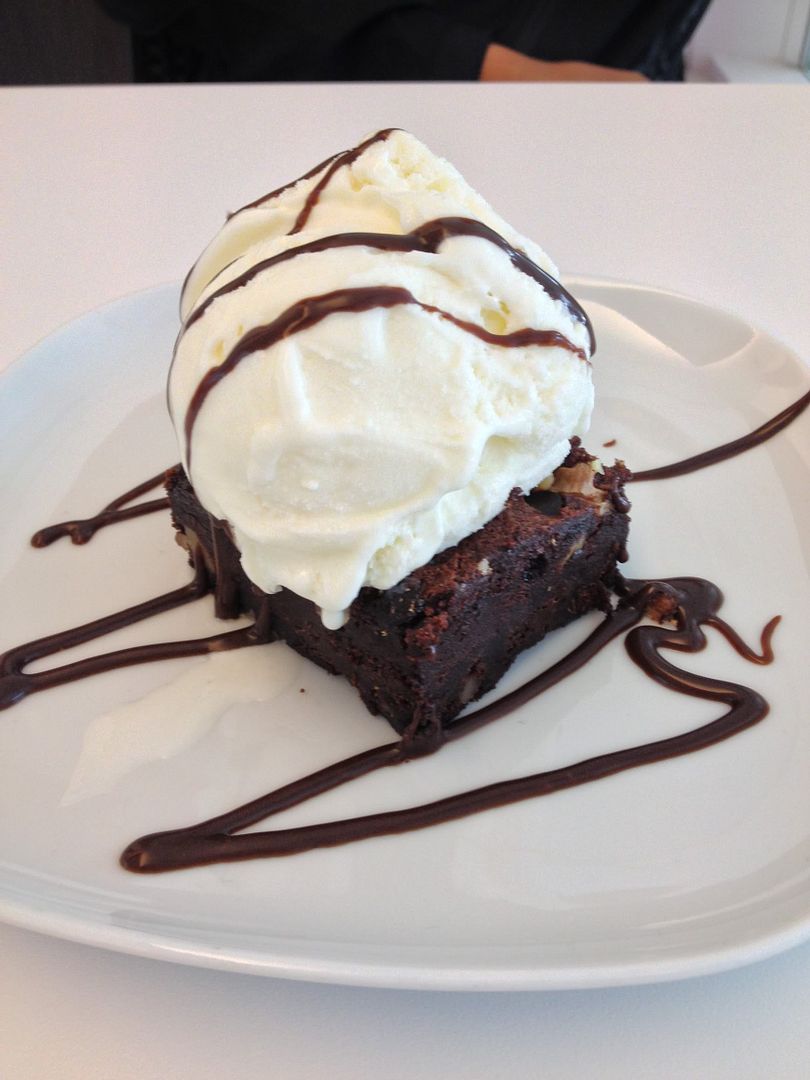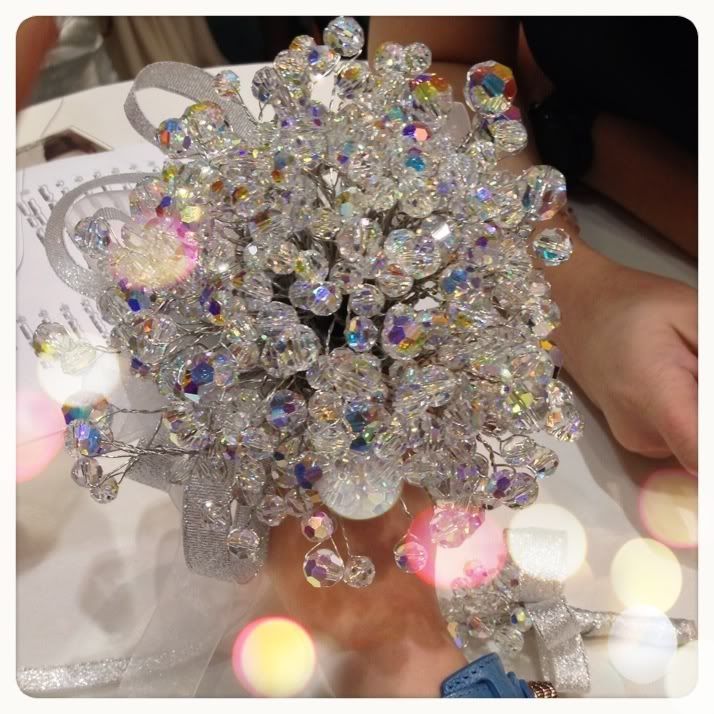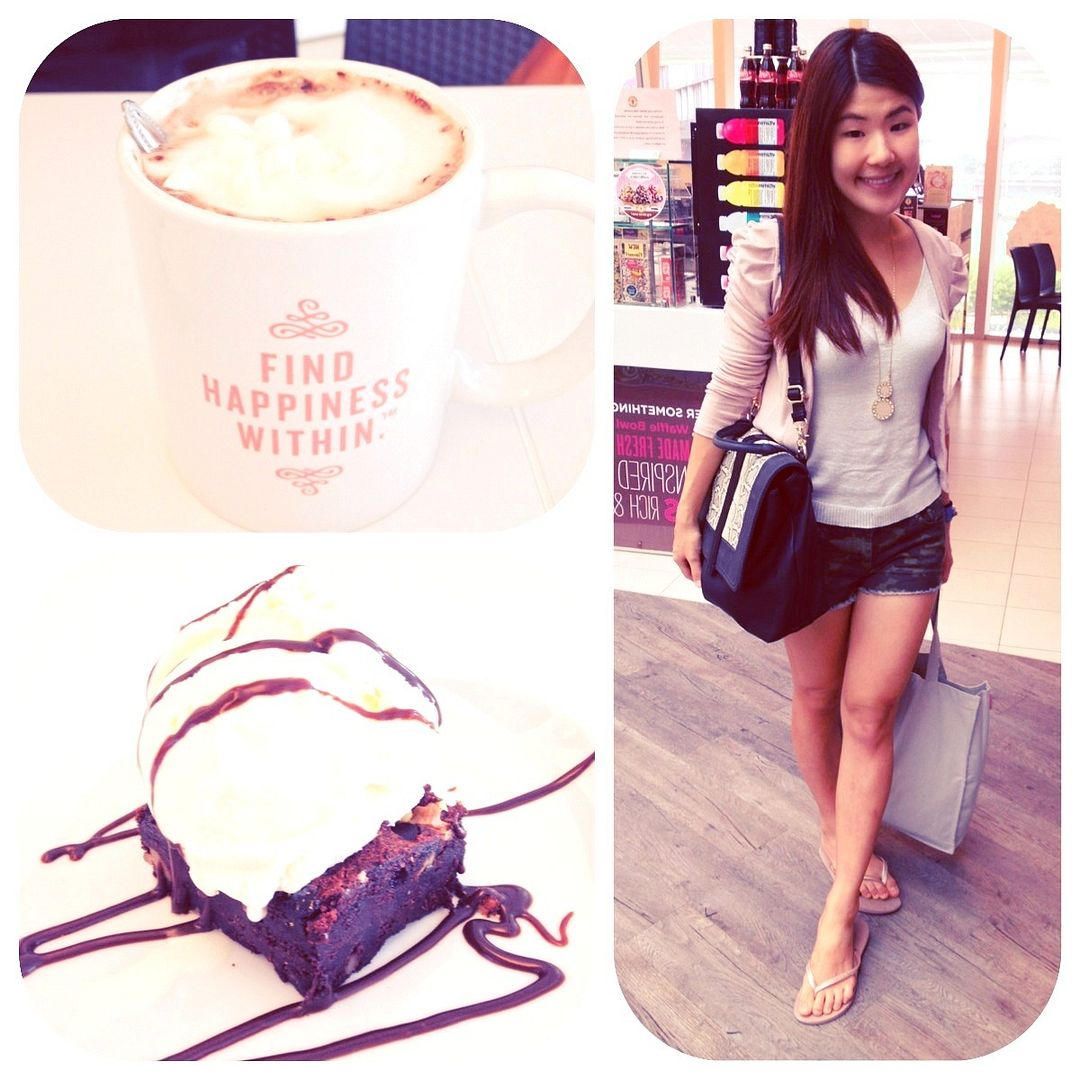 ---
An entire SMooch outfit & cobalt blues are meant for Monday.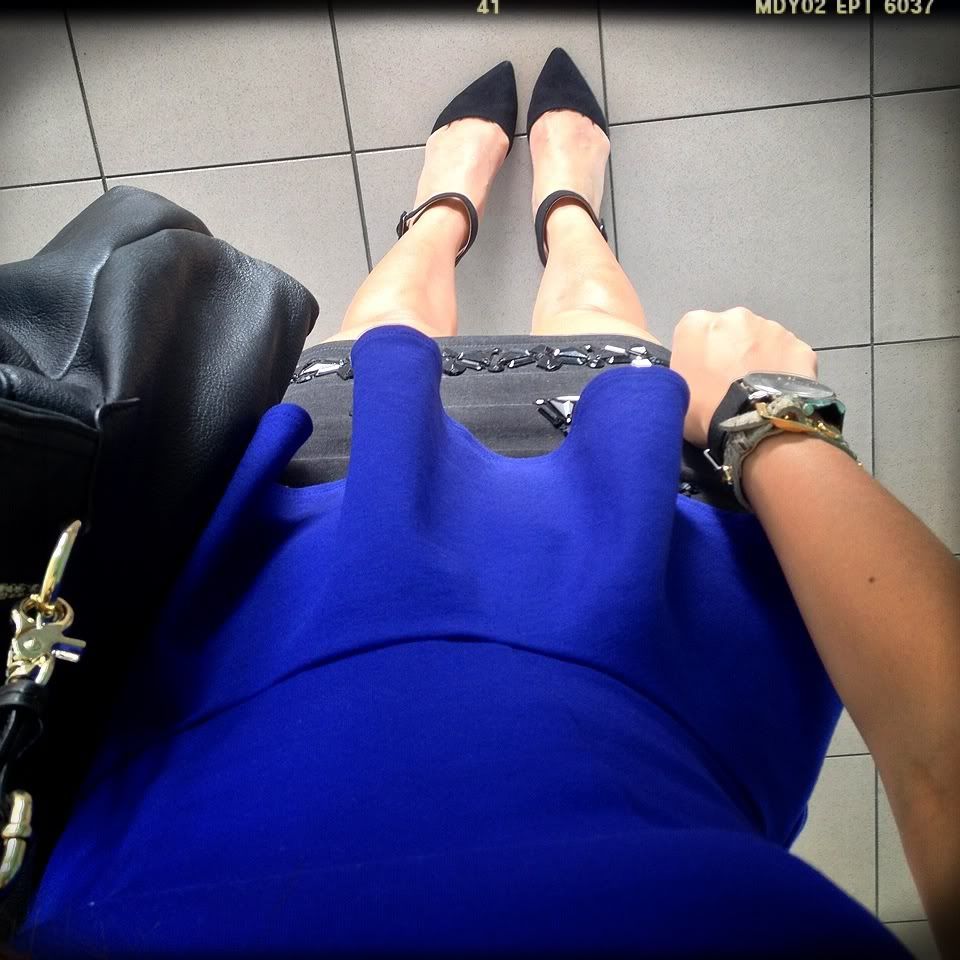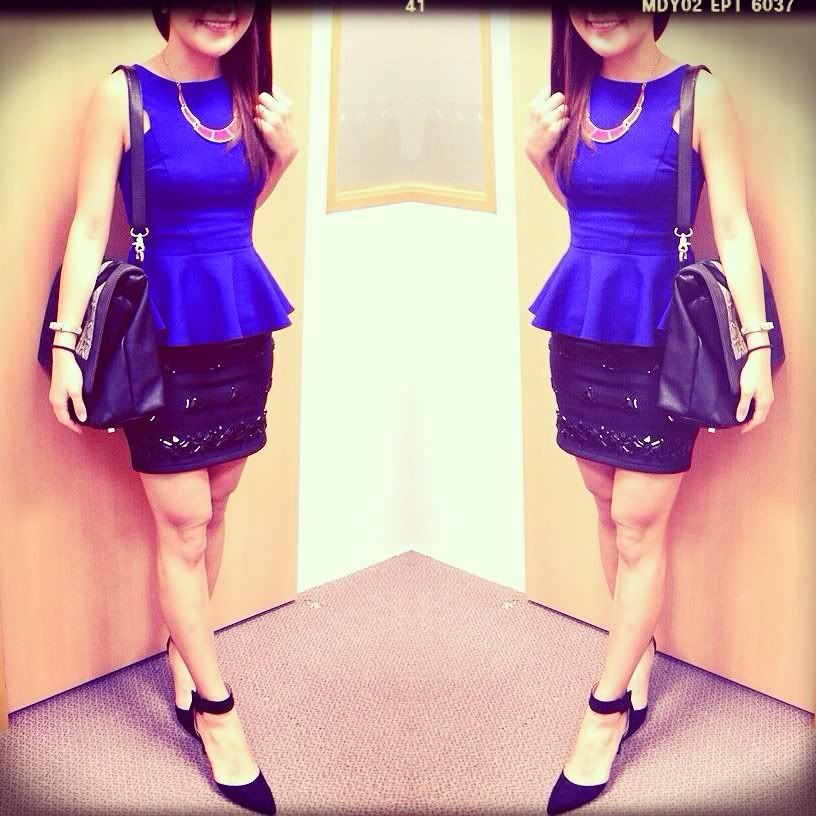 SMooch top & skirt // Zara Heels & Bag
Then, it's neutral day the next with my oldest ASOS shiftdress.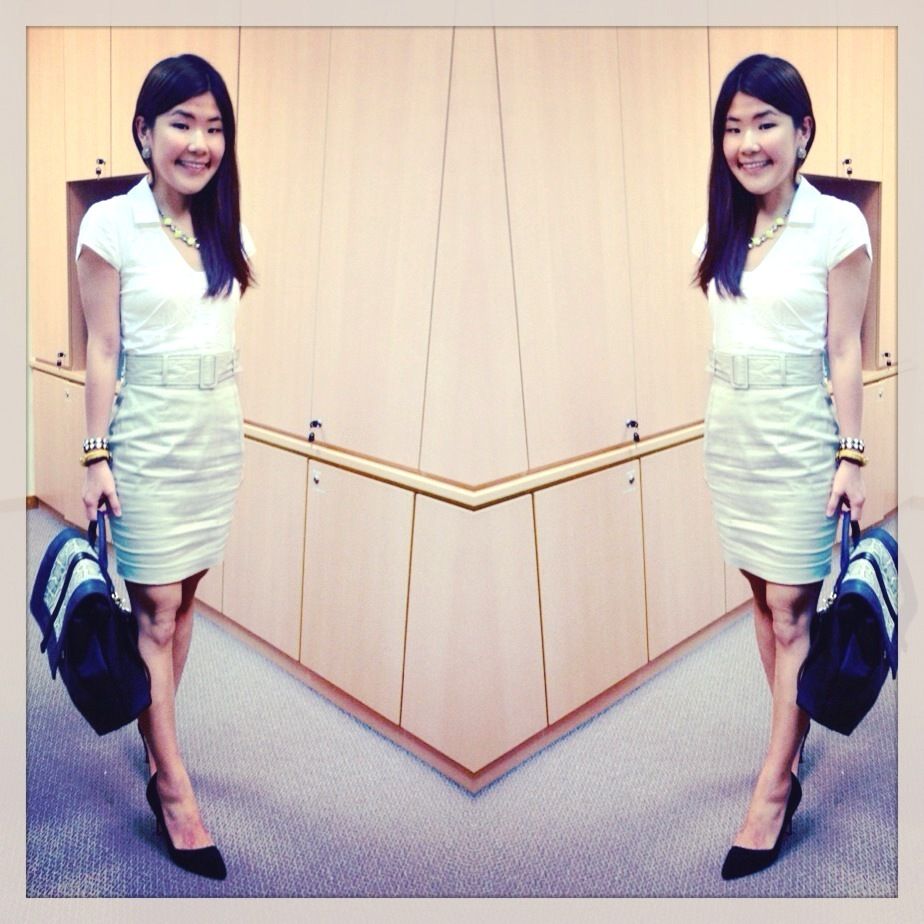 ASOS Shift dress // Bling H&M Necklace // Zara bag // Monfae bracelet watch
In my favourite TE peekaboo top, luckily it's pretty subtle :)
My seamstress did such a fab job I can't love her more enough! Matching it with a H&M turqoise skirt that I had since forever but with tags on #horriblethingsido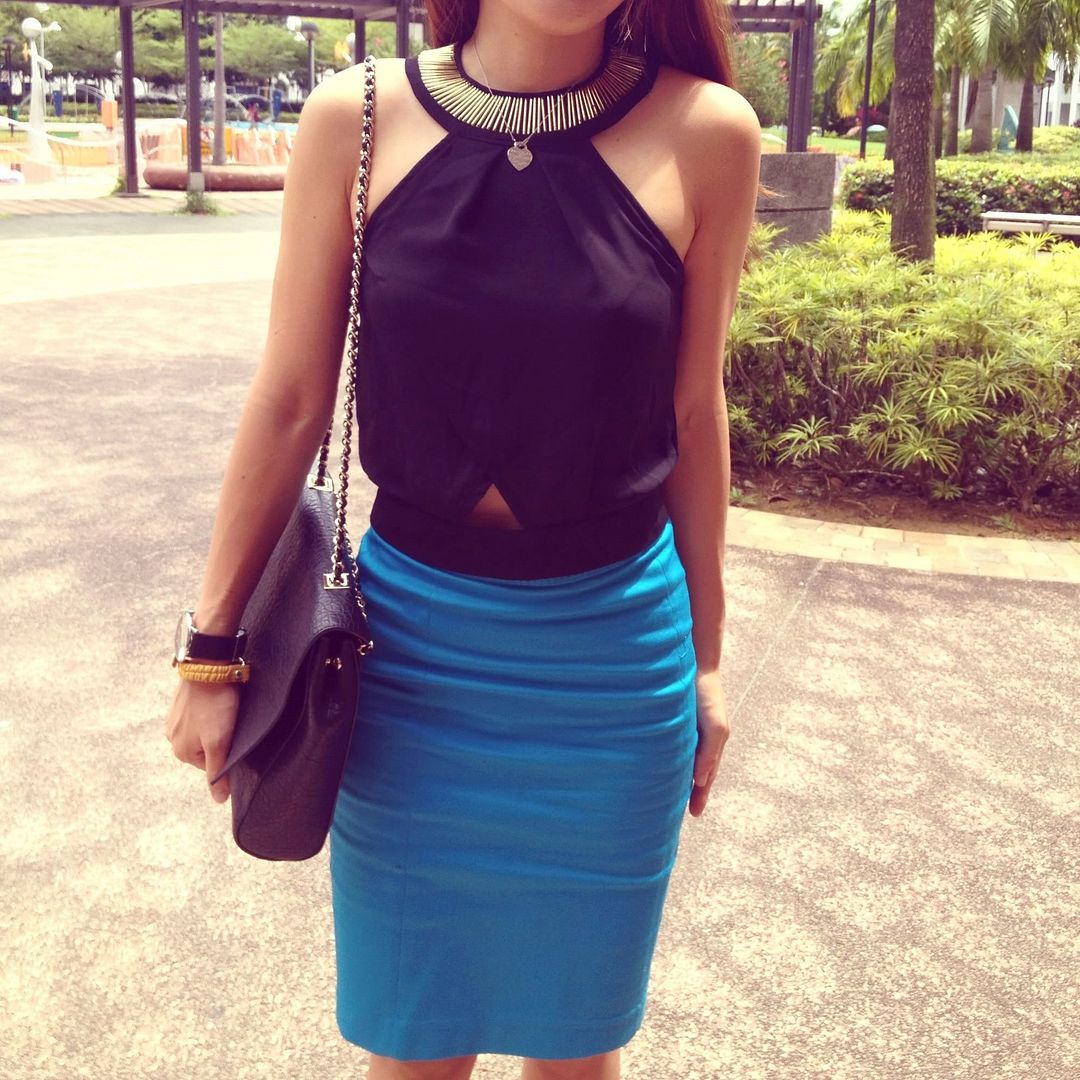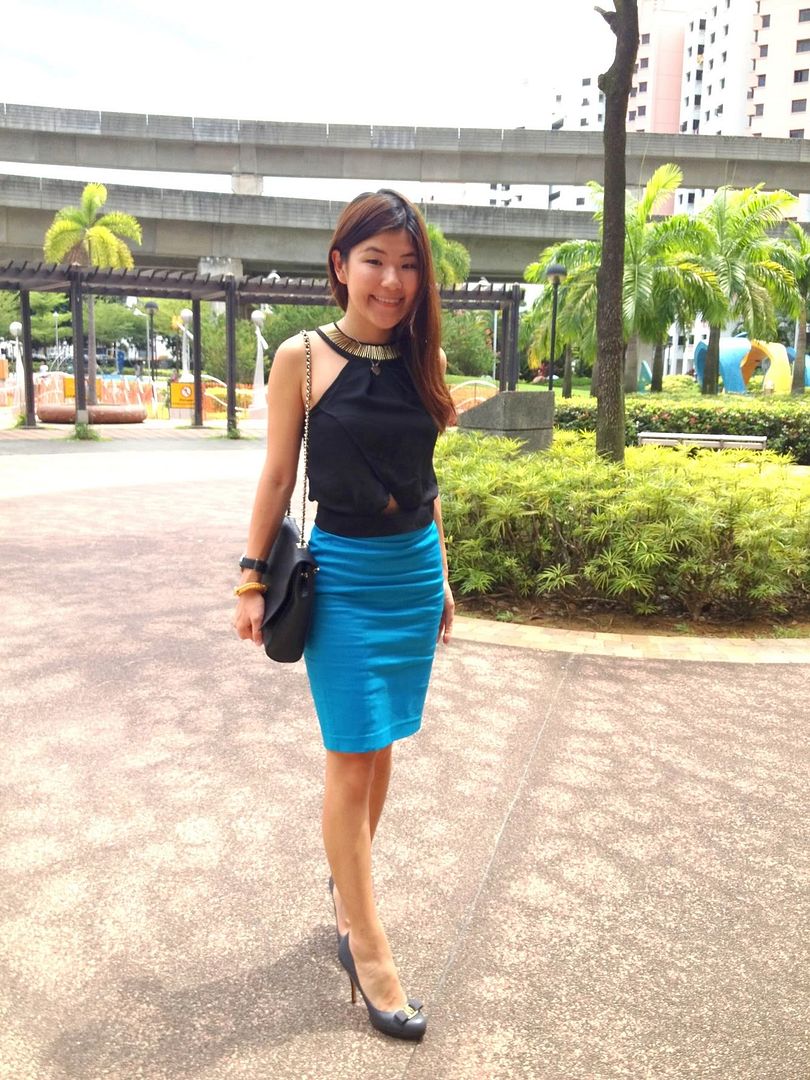 TE Top // H&M Skirt// Ferragamo Heels // Zara bag
---
Clothes received recently (that I took pics of)
I'm really too lazy to review items nowadays hahaha.
LB Taia Kate Dress in Burgundy (S)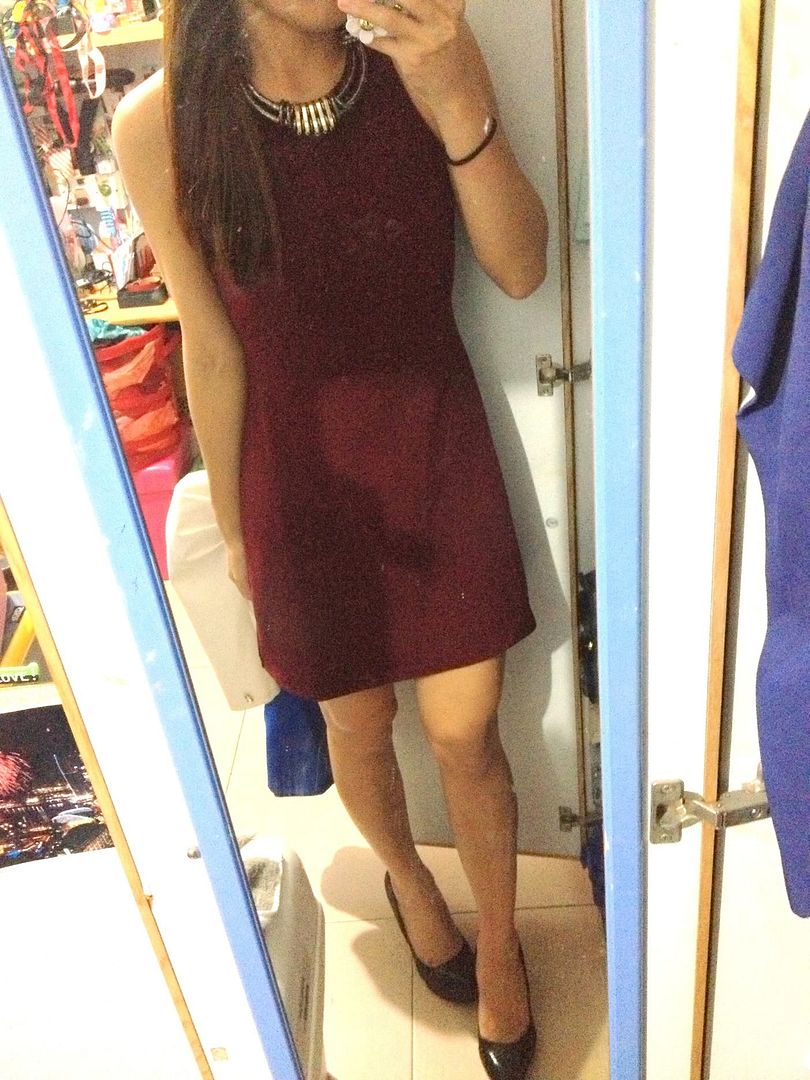 Previously, I owned the cream and black version from the last Taia Kate batch but sold it coz it was too baggy. I'm a UK6/8 and usually wear Small for all my LB purchases. Was super glad to cart this out in time when I read that it was an improved version. True enough, the waist part felt more snug and not so loose. It's flare at the bottom and racerfront at the shoulders. I absolutely love this cutting much better than the last that I just bought it in white again. It fits nicely for me and comfortably as well.
The perfect dress for those days where you do not know what to wear. Too easy to accessorise and every girl should have one, at least one shade!
Klarra Lace Midi Dress in Red (S)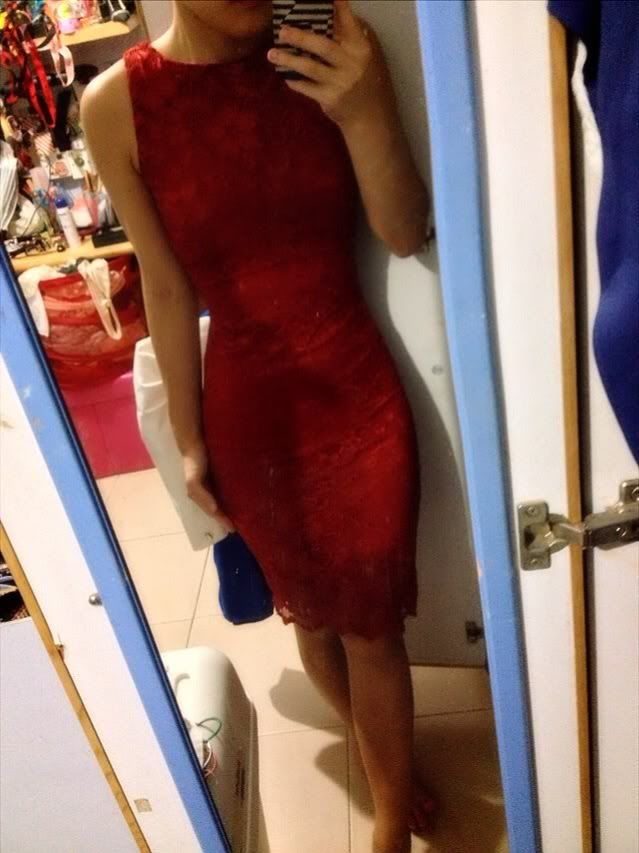 This red dress marks my first purchase from Klarra. Not a fan of their items but this red dress caught my eye as it's super similar to the ASOS one, but at half of its price. Thank goodness, the red is not as loud as the website but a darker red, so it can be worn even after Chinese New Year.
It is super flattering as well and fits up to a UK 8 for Size S. It ends at the knee for me and looks very good with high heels. This should be my CNY dress! :)
Anyway, my friend is selling hers in S as well so email me at rainbowbangles@gmail.com if keen.
$32 shipped
SMooch Jacquard Circle Skirt (White S)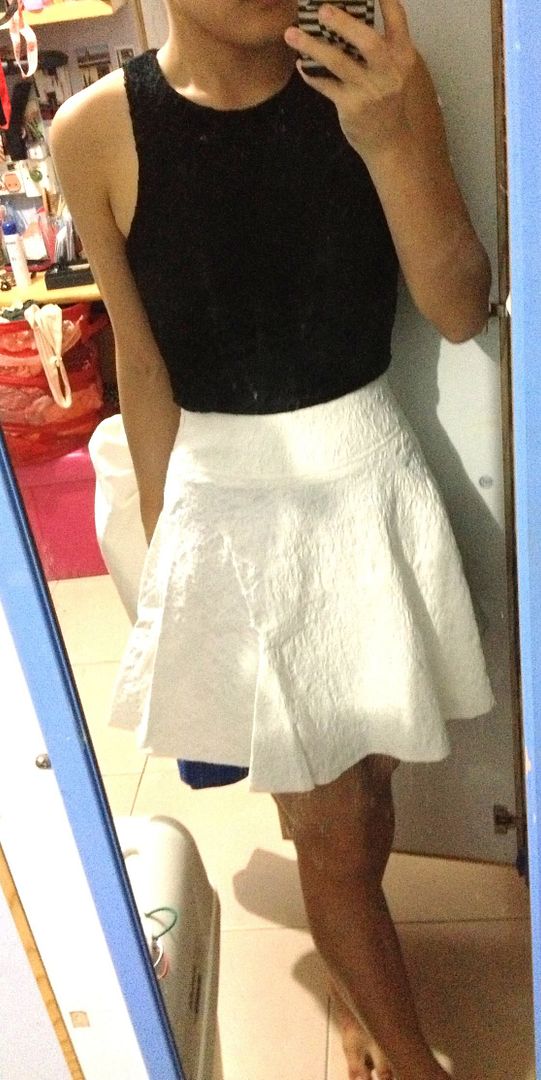 I have been purchasing less from SMooch recently but this skirt caught my attention. It's really a good staple to own as the material is thick enough with some floral patterns on it. It's extremely feminine and the length is good for work as well! Size S fits me nicely and up to a small UK 10 I should presume.
However, I will be selling it because I have something similar!
$29 shipped - rainbowbangles@gmail.com if keen
---
Ending with this awesome SEXY LEGS WORKOUT I found recently!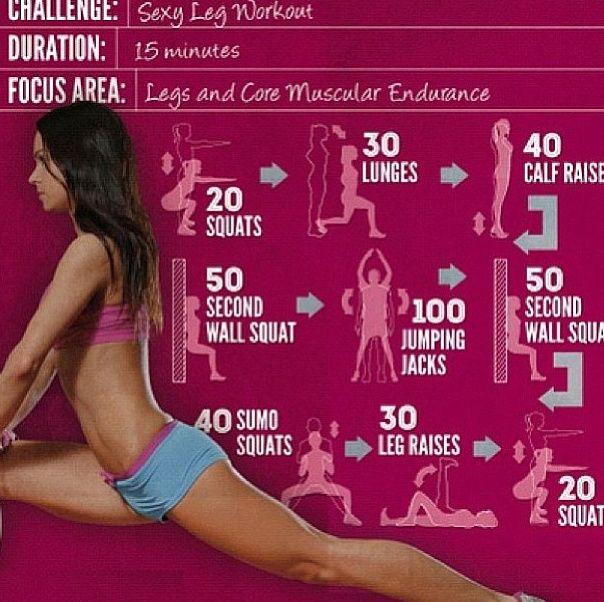 I have been doing it 2-3 times a week currently to try to tone my fat legs abit. All it takes is just 15 mins, that simple! By the end of the 100 jumping jacks you will feel quite tired. When you have completed, your legs should feel quite sore. Very good for the legs glutes and hips! No pain no gain! :)
I will be doing a give-away post in my next entry so stay tuned! :)
There will be three Bio-essence miracle water (that product that is on our tv screens these days) together with some necklaces to give out and review! Till the next!