Today, I will be sharing with you on this product, Bio-Essence Bio Spring Water!
I'm sure many of you would have came across this product on the television commercials on Channel 8, especially between 8pm-11pm.

Bio Essence has kindly sent me their latest miracle bio water for review as well as 3 travel-sized bottles for my readers!
So what is this product about actually? Is it targeted for the face, hair or body?
Well, it is for ALL OF THE ABOVE and can be used on your face, body or hair!
How amazing is that, one product 20 efficacies!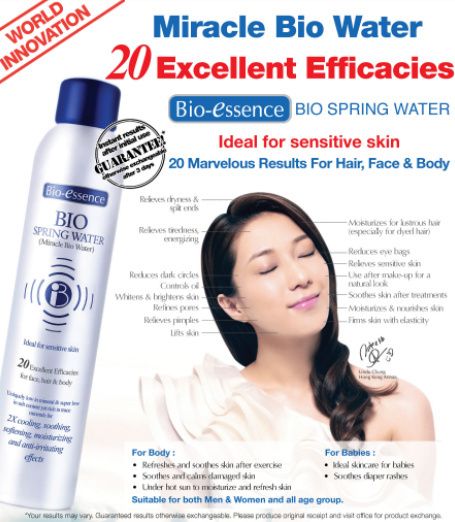 For the face, it will help to brighten up your skin, refines your pores, reduces your dark eye circles/ eye bags, relieves tiredness, moisturise skin etc. It can be used AFTER your make-up, which will help to set your make-up and make it last longer.
For the hair, it helps to relieves dryness, split ends and frizziness.
Well, it works for both females and males as well so this innovation from Bio-Essence has claimed to have instant results after 3 days as well!
Honestly, it sounds too good to be true right?
I was sceptical as first as to how the product can be used for both the face and on your hair. I have too many different serums for my hair as well as my face.. so if this innovation is true why would we need to use so many products?
So, I tried it out on both my face and hair as well to test it out to see its effects!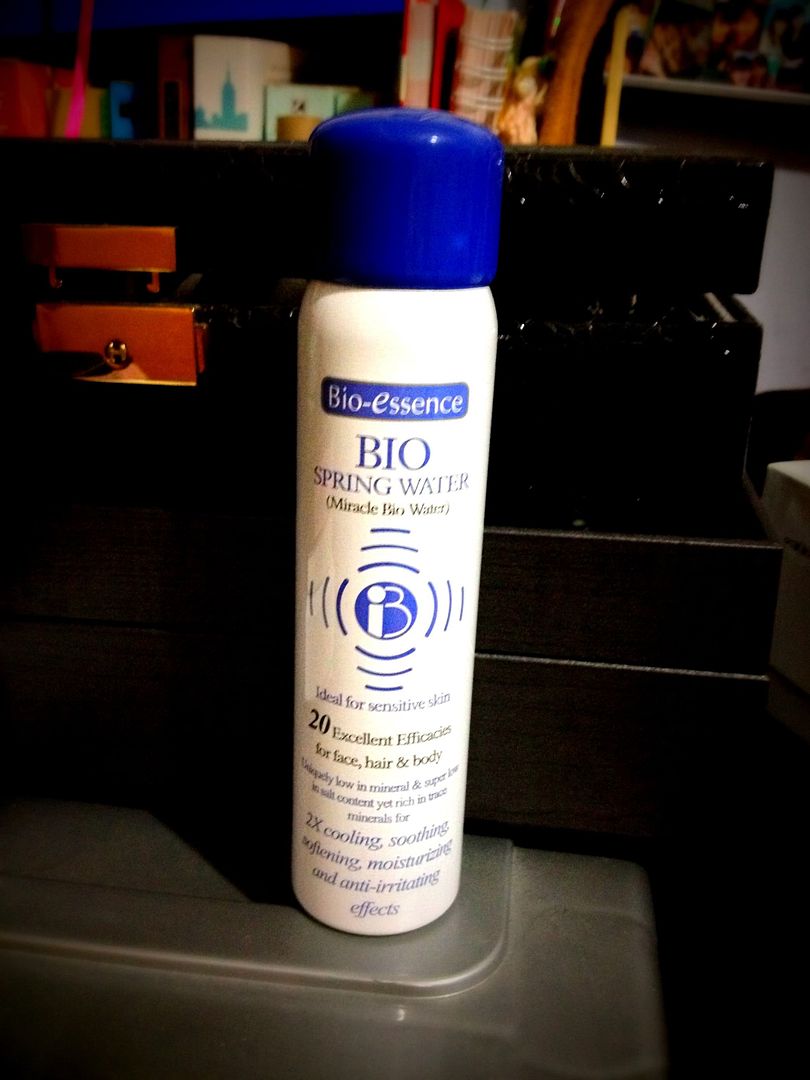 Trying it out!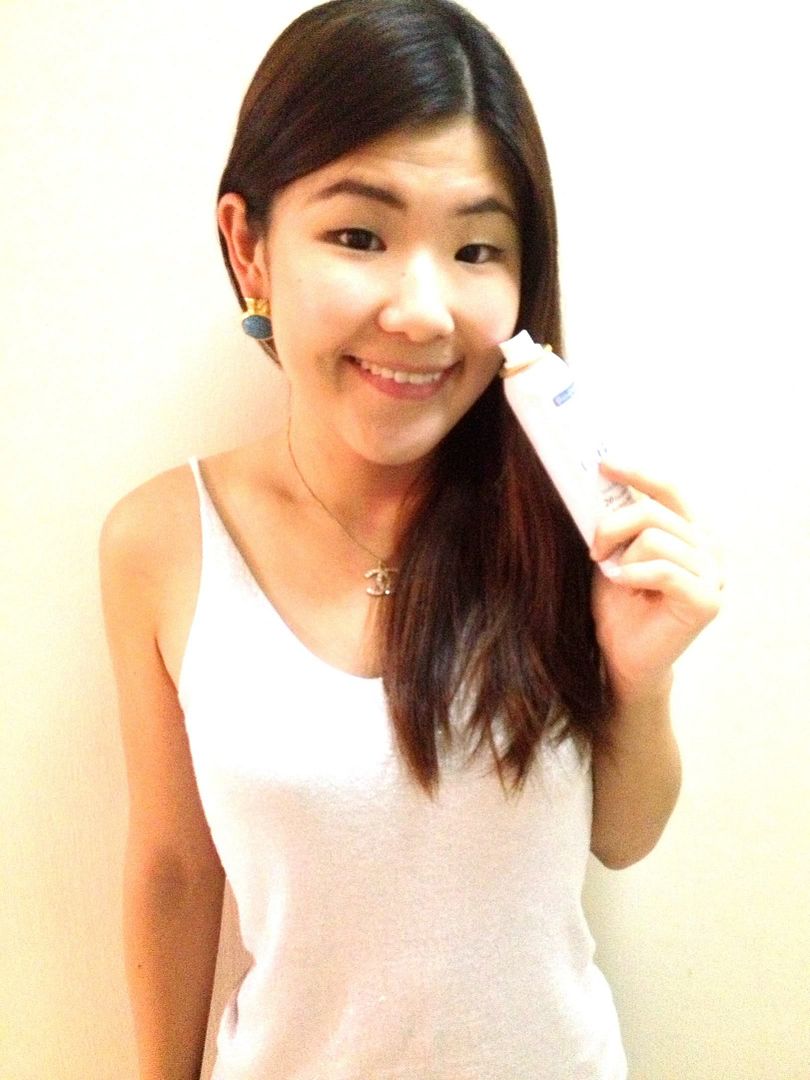 1) Trying it out on my hair first
As you can see, there's frizziness and dryness at my hair ends.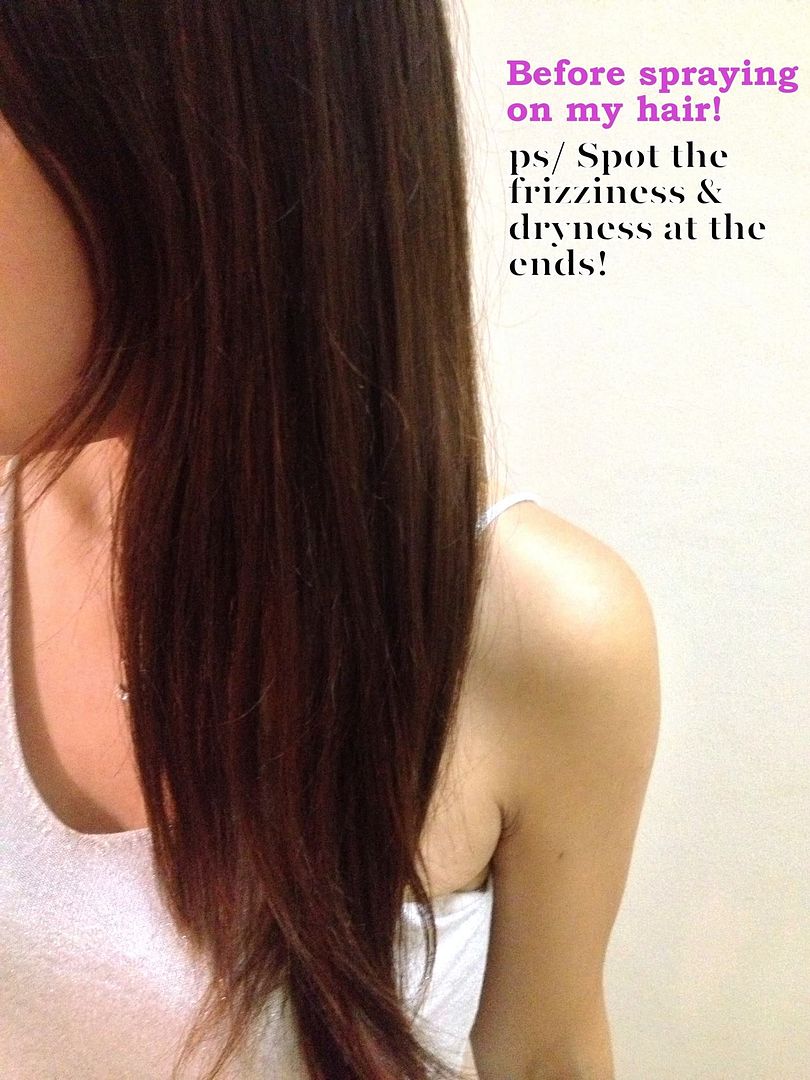 Step 1) Spraying it three times on my hair and not more than 20cm away!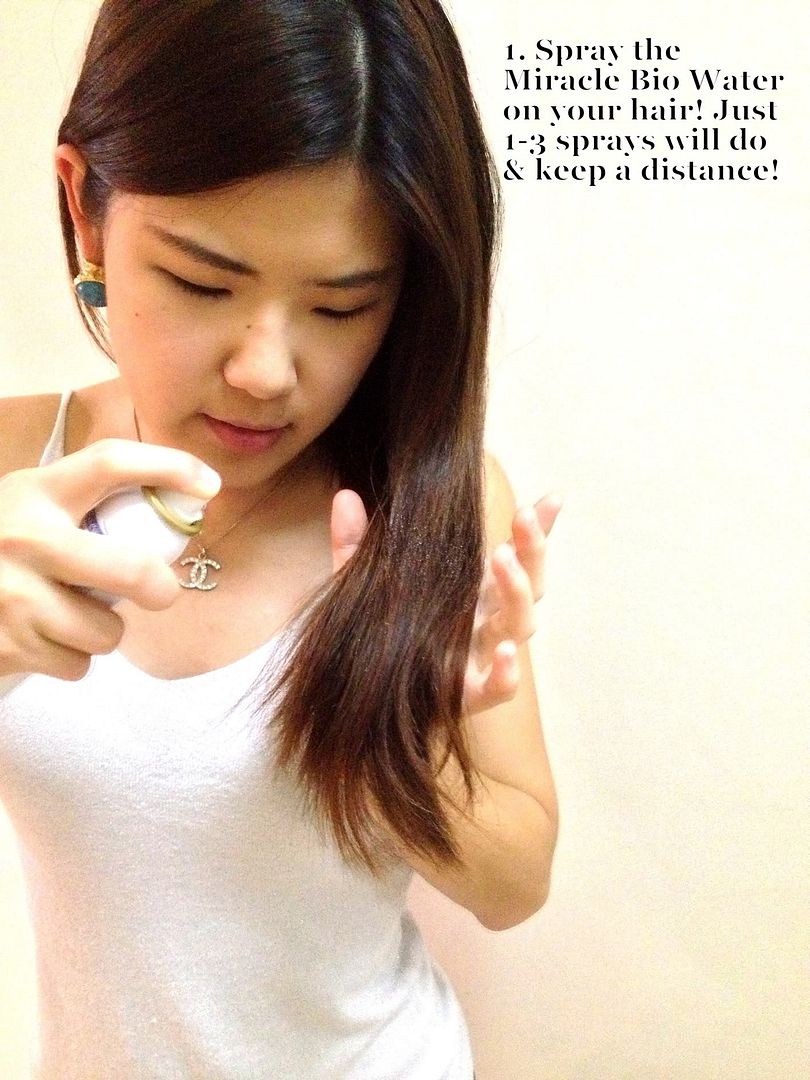 Step 2) Gently pat it and there's no need to rub it around your own hair.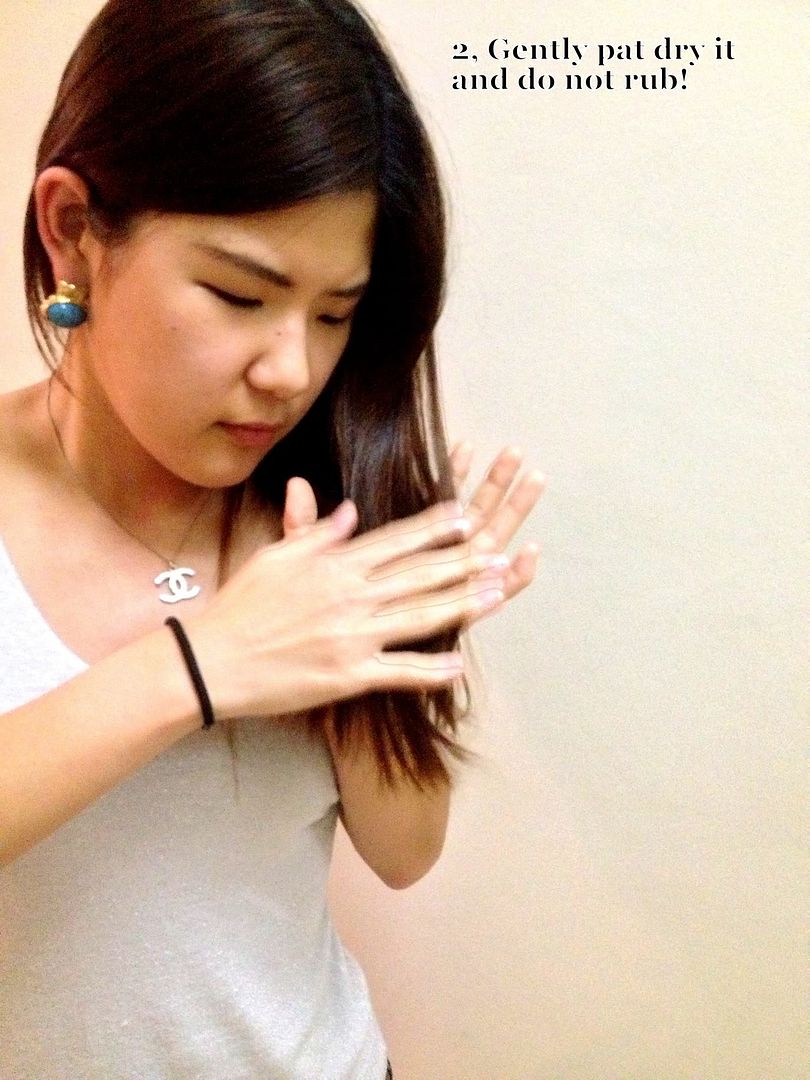 Let it dry naturally and in less than 30 minutes, you can see that your hair is LESS DRY and the ends look healthier now. More tame definitely and it's so easy to just spray on your hair in the morning even if you are rushing for time (like me).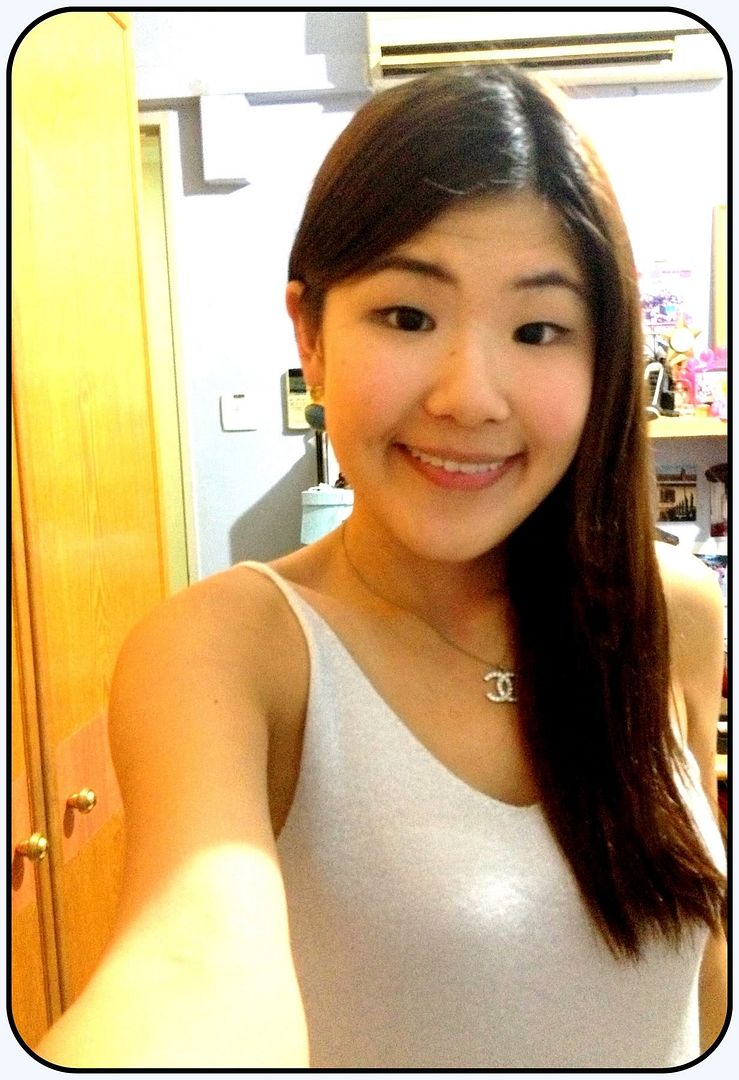 2) Spray it on the face just 2 times!
Now, I'm going to try it on my face to see if it can work as well! As promised by the product, it will help to set your make-up better and make you less tired instantly. You can also used it before make-up to refine your pores and improve your dark eye circles.
For application over your make-up, there's no need to pat dry it. Just let it dry!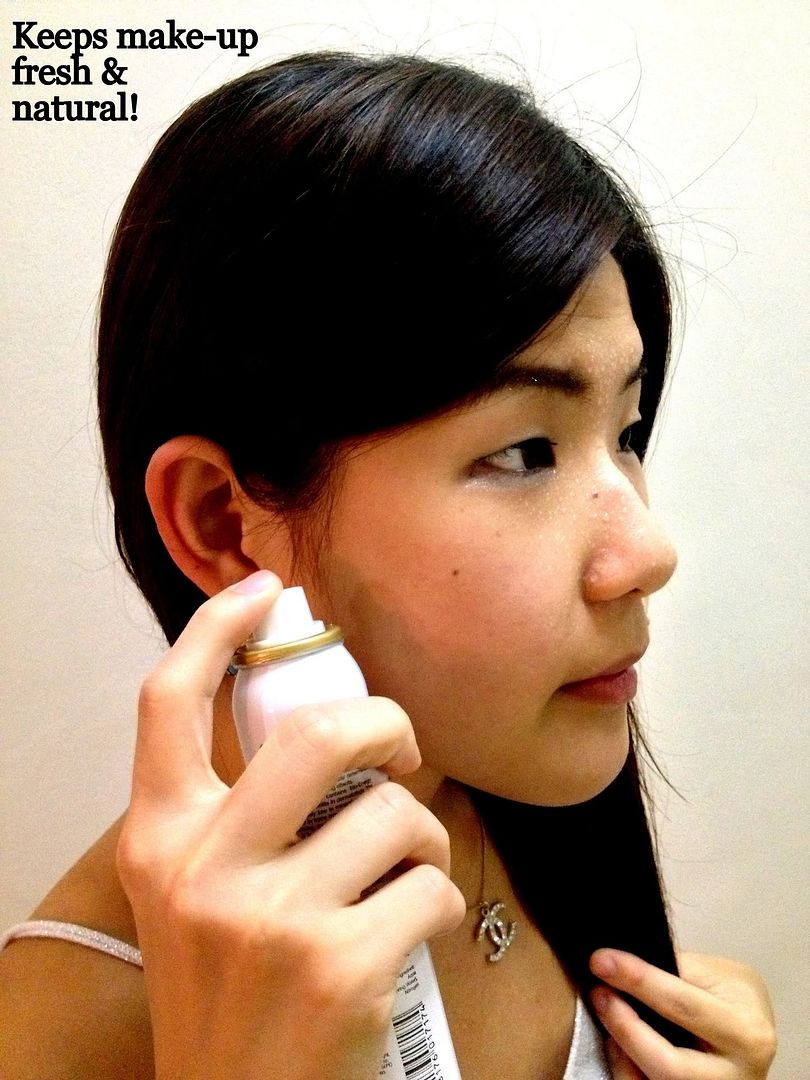 And I'm done!
Personally, I would prefer to use it on my hair as I can really see instant results and my hair feels less dry!
For my face, it feels more hydrated after application as well and good for instant perk-me-up moments. I use it after exercising as well and feel refreshed instantly. I have tried it before make-up application as well but have yet to see results like smaller pores and refined skin texture etc.
However, it works really well so it's now happily sitting in my office now. As my office is air-conditioned, my face and hair tend to get pretty dry by noon time.
Here's other areas that you can use as well to smoothen damaged skin or sunburn!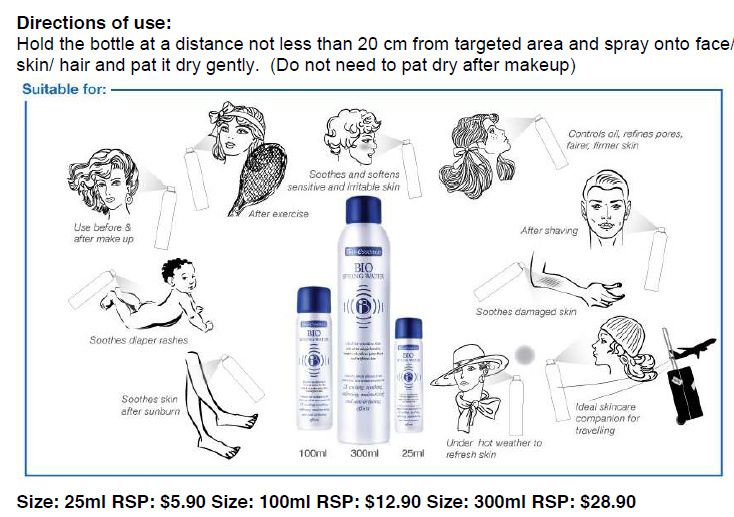 Bio-Essence Miracle Bio Water is available at Guardian, Watsons, NTUC, Cold Storage etc so grab yours today to try! There's 25ml - 300ml and personally, I like the 25ml one because it's so travel-friendly and light that you can put inside your bag daily!
The product is that amazing and there's no need to bring different products overseas, you just need one!

GIVE-AWAY!

Yes, now you can stand a chance to win the above products!
It's the travel-sized bottle and really convenient for you to bring anywhere :)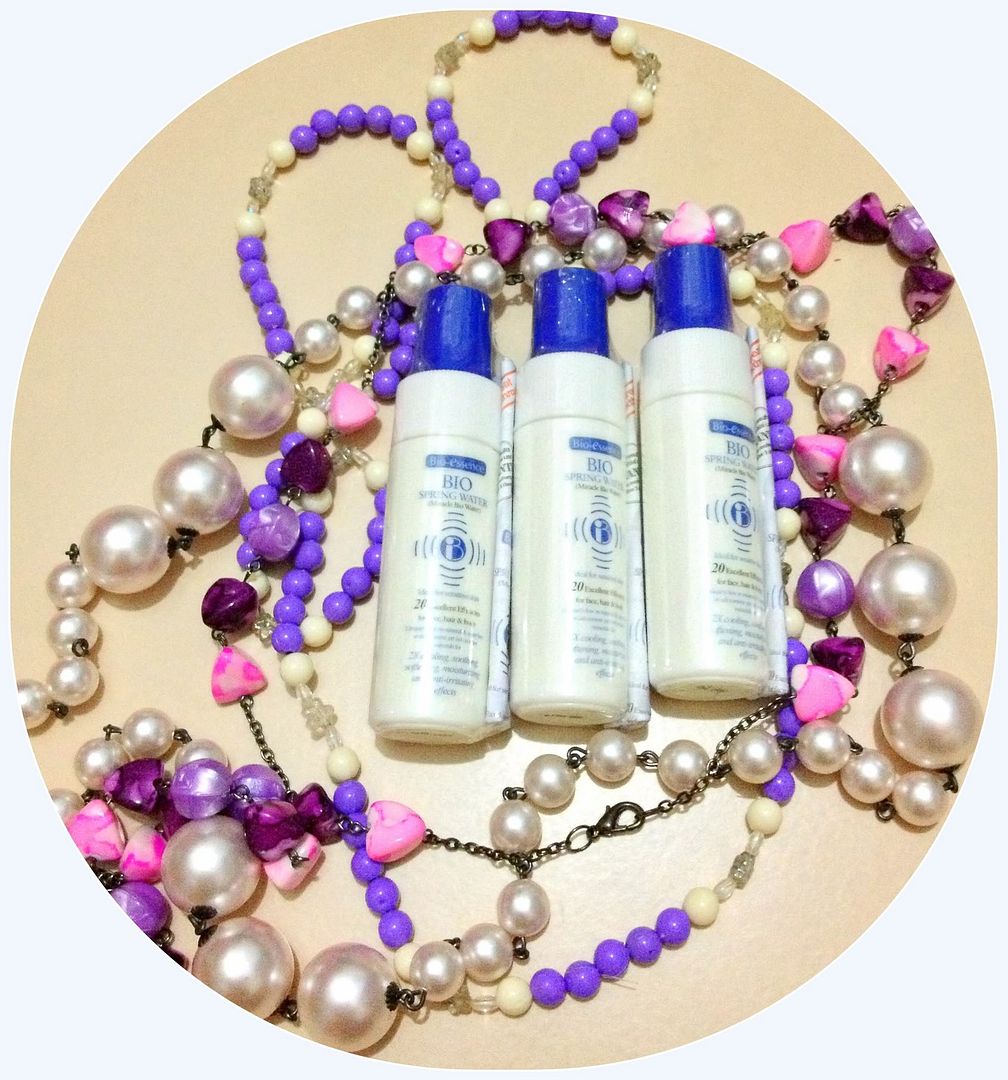 I have three to let go in this blog-post!
I will be randomly drawing
3 lucky winners
and will mail the product to your door-step and throw in a
necklace
as well (as seen above).
It's that simple, just leave a comment with your
NAME, EMAIL and SHARE A RANDOM FACT ABOUT YOURSELF!
I want to know more about you so you can share on your favourite blogshop, skin-care product, new year resolution or how boring you find my blog etc, just anythinggg!
Leave a comment and give-away ends on 4th February 2013.
All comments will be screened
I will be sending it to your house before CNY commences.
Good luck! :)