A short post on the new year BKK trip so that I can remember it next time!
Despite the trip being just four months after my last Bangkok trip (blogged
here
&
here
), I decided to proceed with it without much hesitation with the girls! But really, Bangkok is a place I can visit 2-3 times a year without any qualms because it's so near to SG and things are relatively cheap! My next favourite Asia country after Hong Kong and an annual trip there IS A MUST! :)

So it was an impromptu 3D2N trip with the best company ever and the objective was actually to countdown on 31st, which was a blast! Before the trip, we had our rough itinerary discussed via emails and after days of counting down, we proceeded excitedly! There were not much photos taken because most of the time, we were either eating or shopping. The places we went to was similar to my last few trips. However this time, we didn't go to The Dome because our schedules were too packed!

Also, I didn't buy alot this time round actually.. just less than half from what I got previously (still have yet to wear everything!). Each trip I seem to buy less and less, which is not necessary a bad thing, because ASOS is making me so spoilt and quality over quantity anytime. Also keeping in mind that my wardrobe is completely filled, I only got what that I like instead of hoarding just because it's cheap. I didn't mind paying more for something I like, like the camo shorts which was close to SGD$20. Most of our shopping were done at Platinum Mall but sadly, half of the shops were closed due to the new year period. Our favourite wanton mee store was closed for four days as well but there's always next time!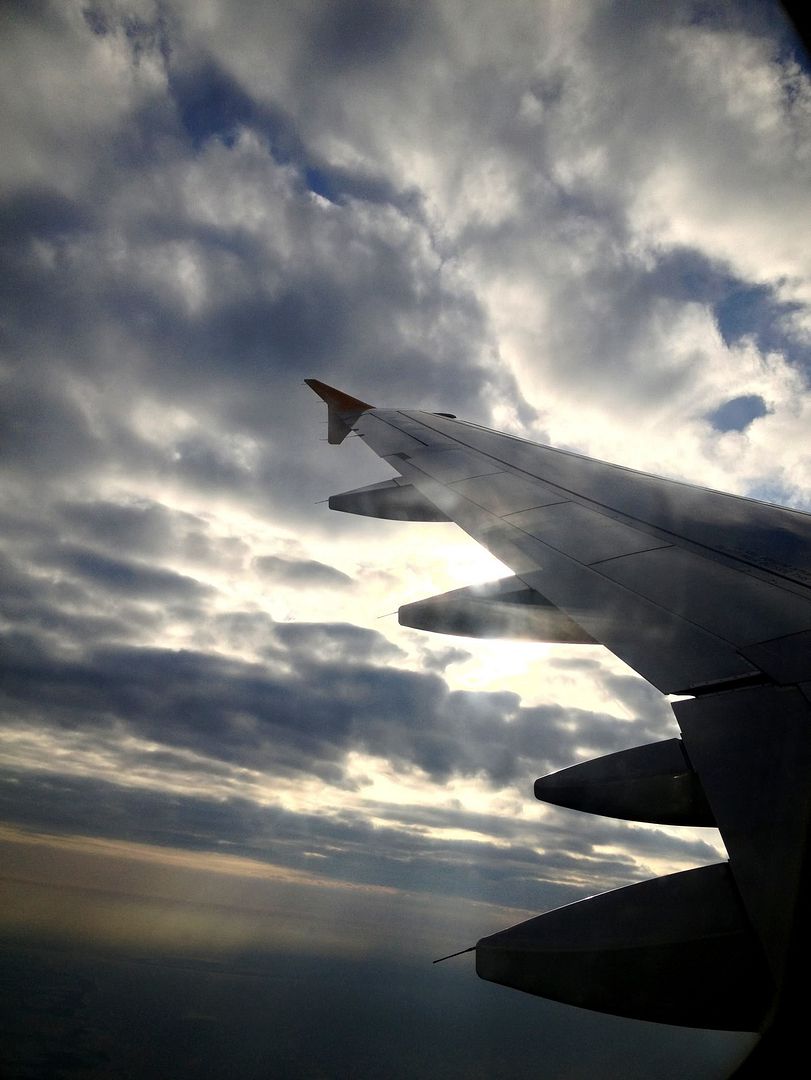 With a shoe-aholic luggage tag from Xmas, so apt!
Touching down and we stayed at Citin Hotel. I stayed at Baiyoke Sky for my last 5 trips at least so it was refreshing to try something different. The hotel wasn't too bad because it's quite new just that it's pretty small. But still, VERY CHEAP and location wise, it's good and new the shopping areas! The weather was super good at below 25 degrees, which was a first as it's usually scotching hot. No rain somemore, just very windy woohoo!
Citin Pratunam
88/19 Ratchaprarop Road
Phayathai, Ratchathewi
Bangkok 10400, Thailand
Le sunglasses friends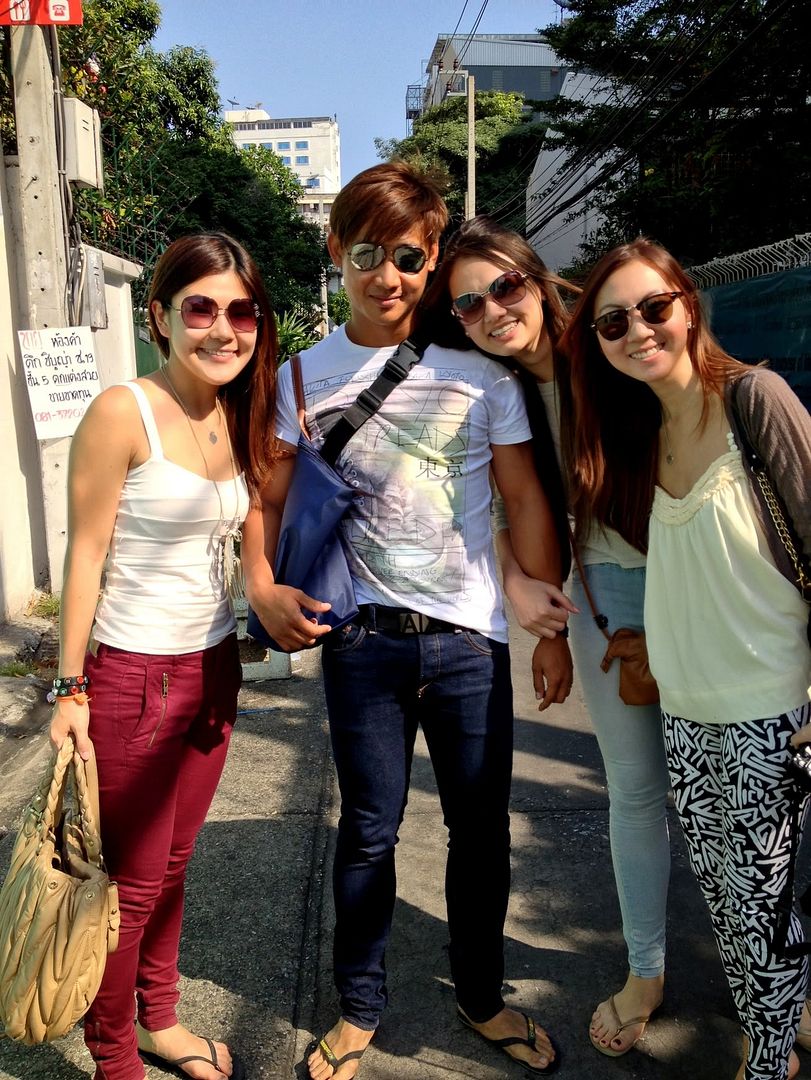 & my fav fav cookiephotographycourier SHERMAINE!
The handsome dog lurking around our hotel and posing for a picture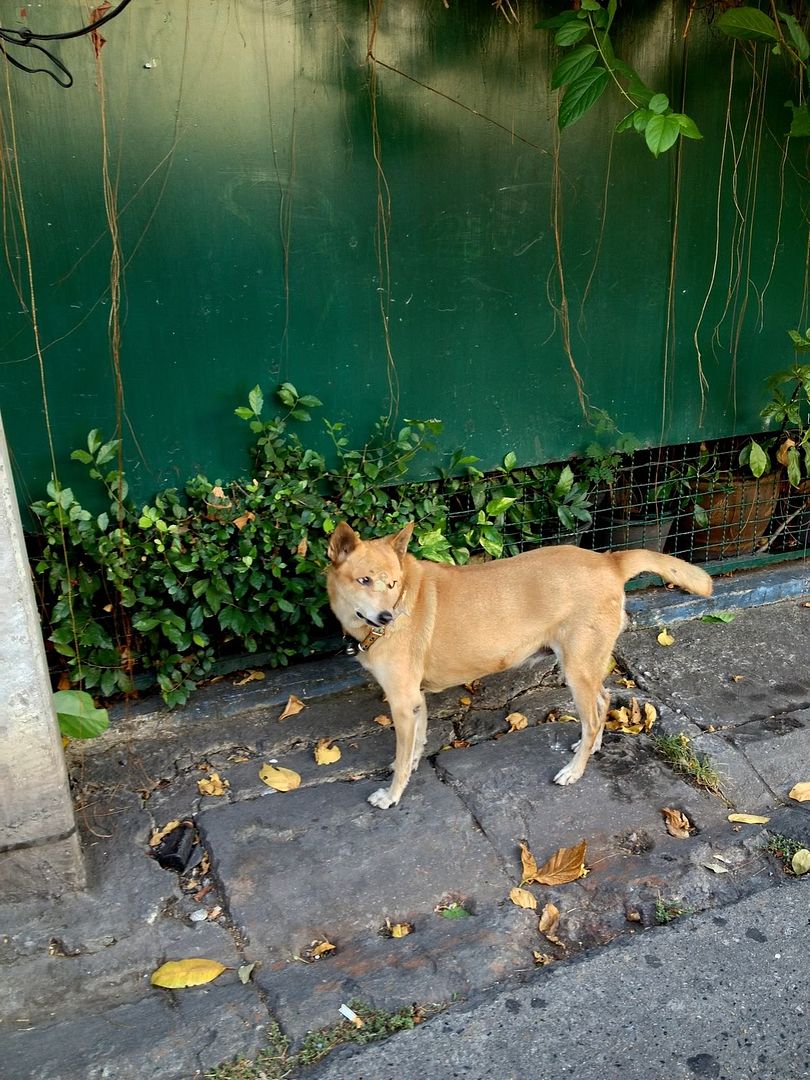 Sad to say, the wanton noodle store wasn't opened so we went to the store beside it, which sells fishball noodles and rice! It was not bad and we gobbled up all our food in less than 10 minutes hahaha.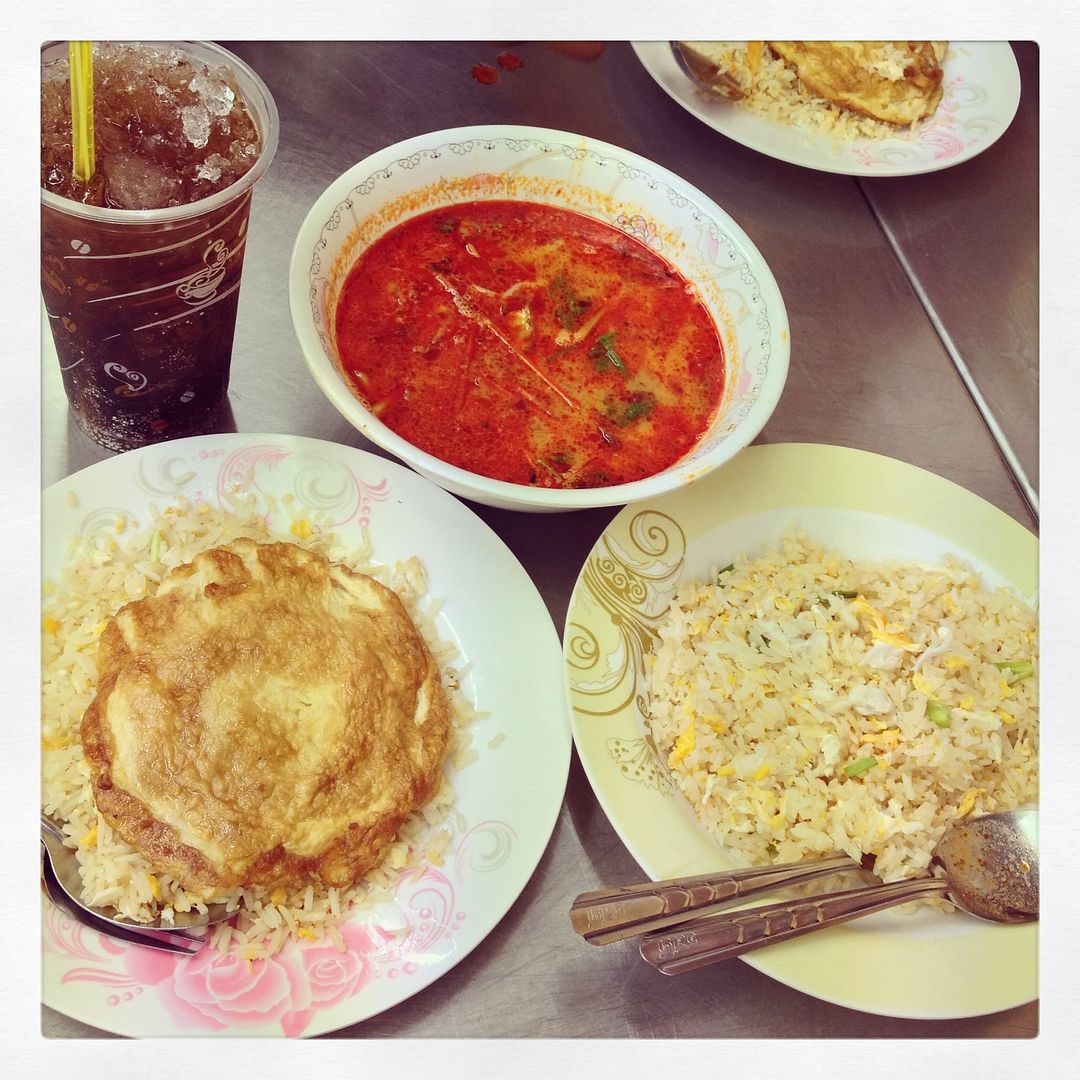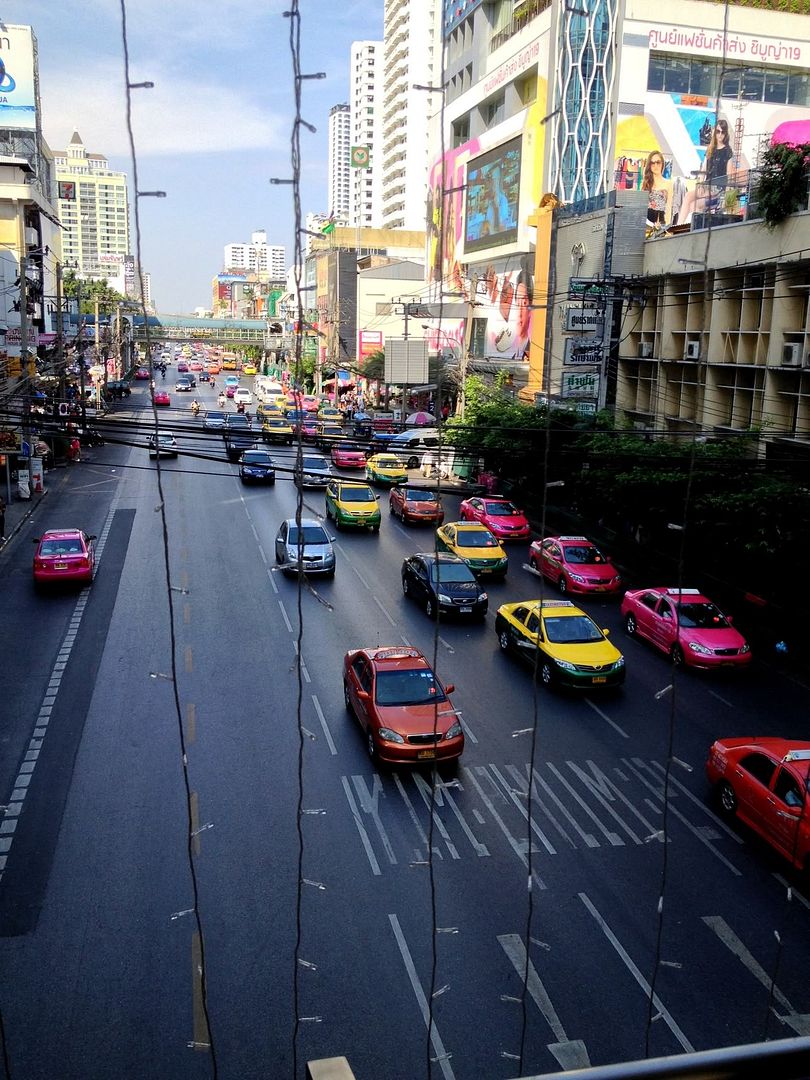 Colourful colouful lightings.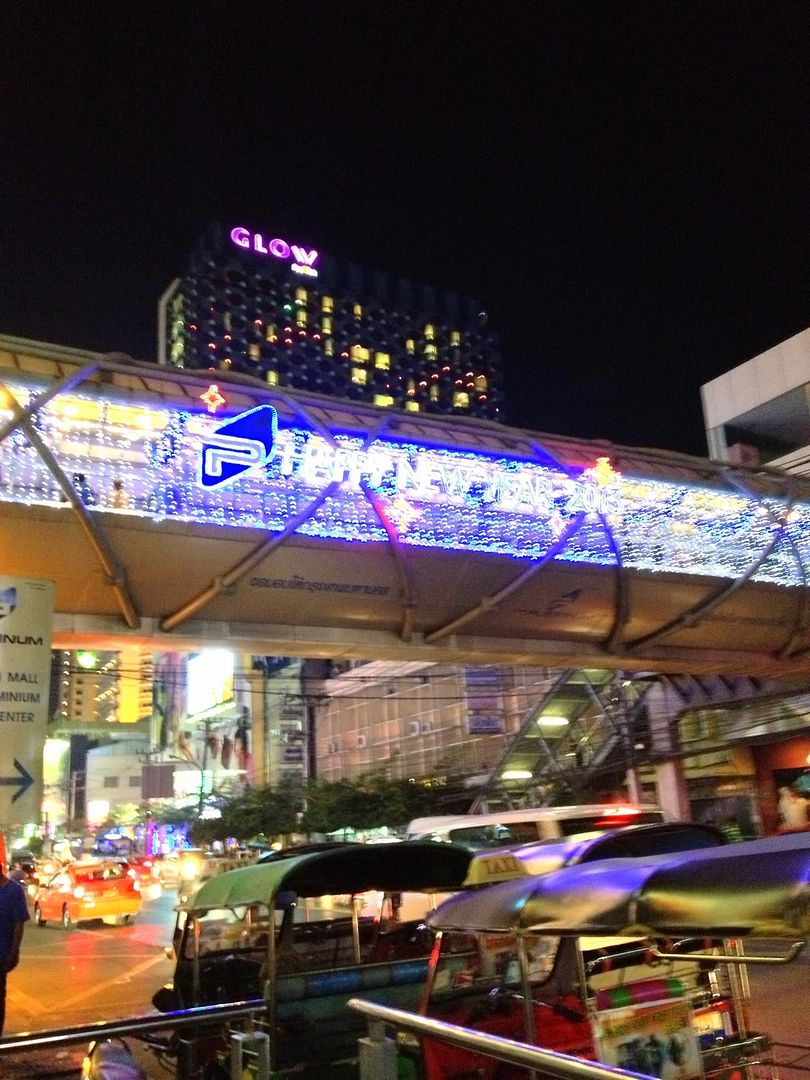 Slippers shopping for our lucky bfs haha.
Took a break and A&W is a MUST!
We had our last dinner of the year at Fuji Restaurant for yummy Jap food! Really affordable and it's a must to come each time I'm at BKK!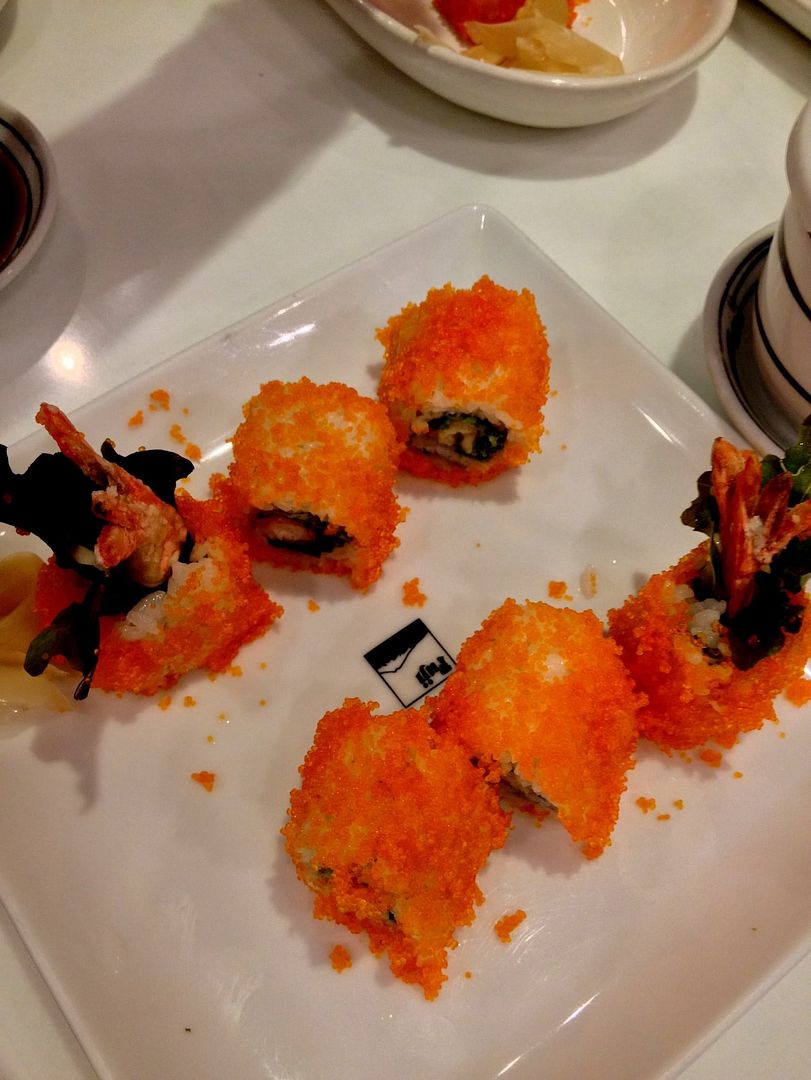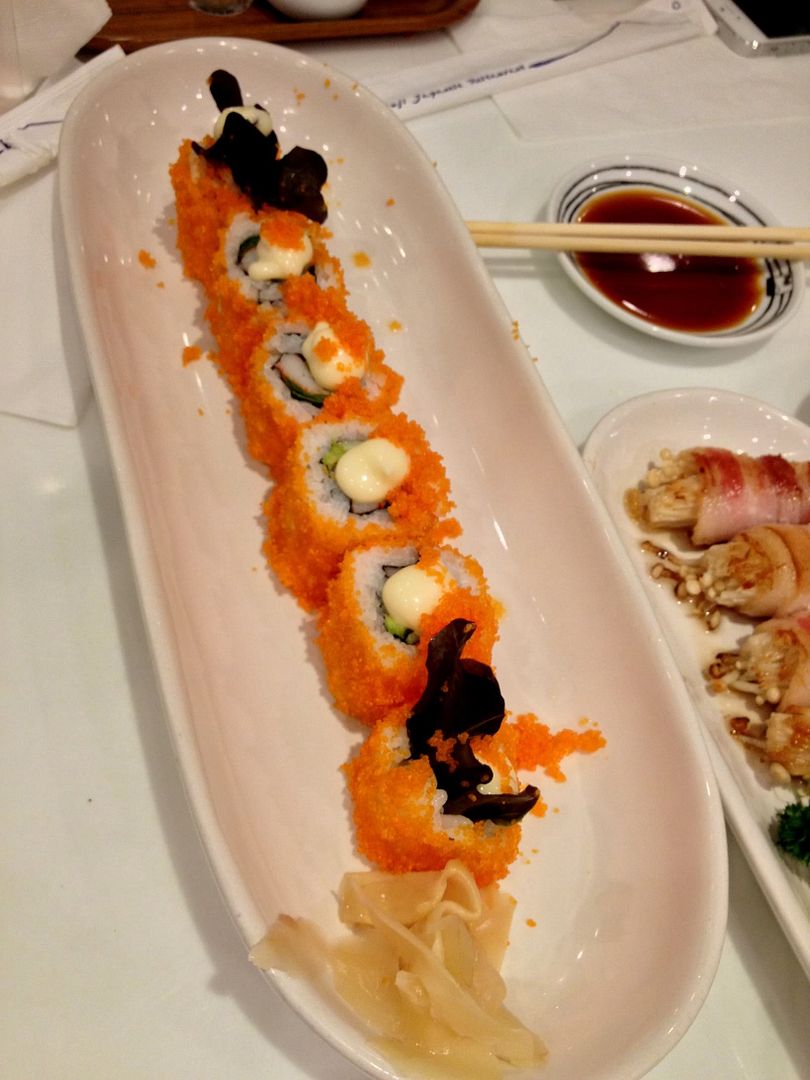 So we dolled up for the countdown party at Funky Villa to join my friends there!
Party shoes for the night, bought it at the Zara sales even though it's not discounted! No blisters at all though it's my first time wearing it, mad comfty! :)
With dearest KX in the chio chio aztec dress!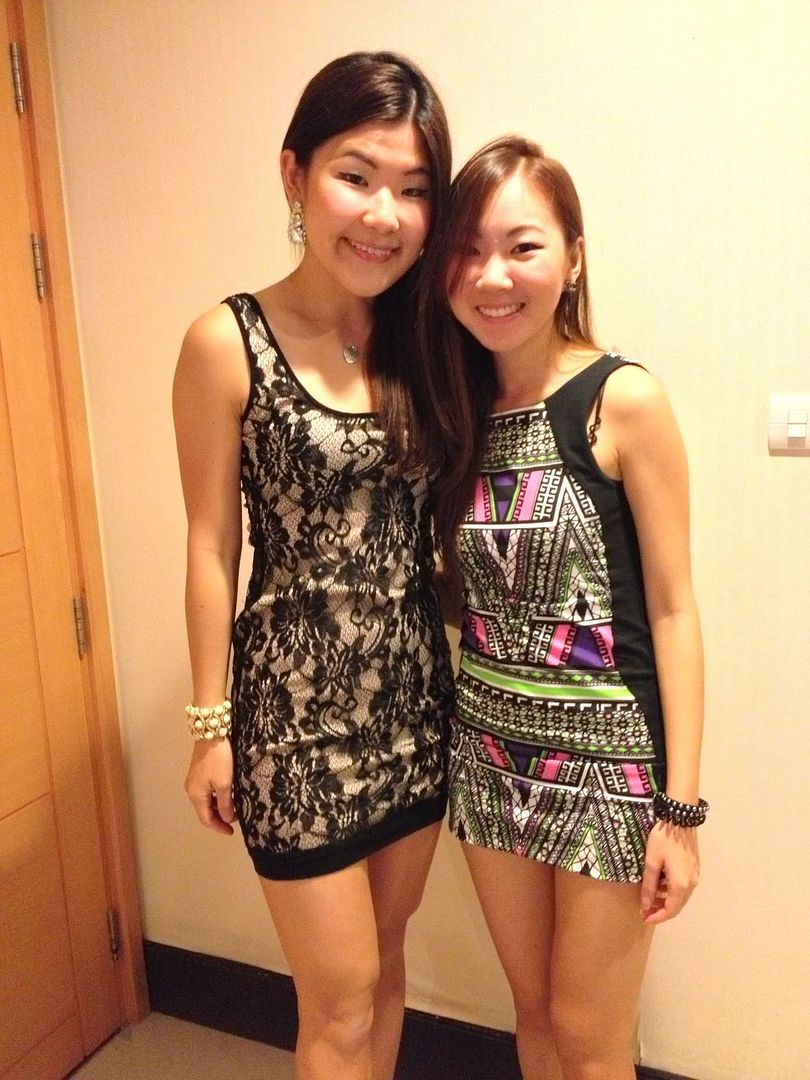 With Emmy love before our party begins!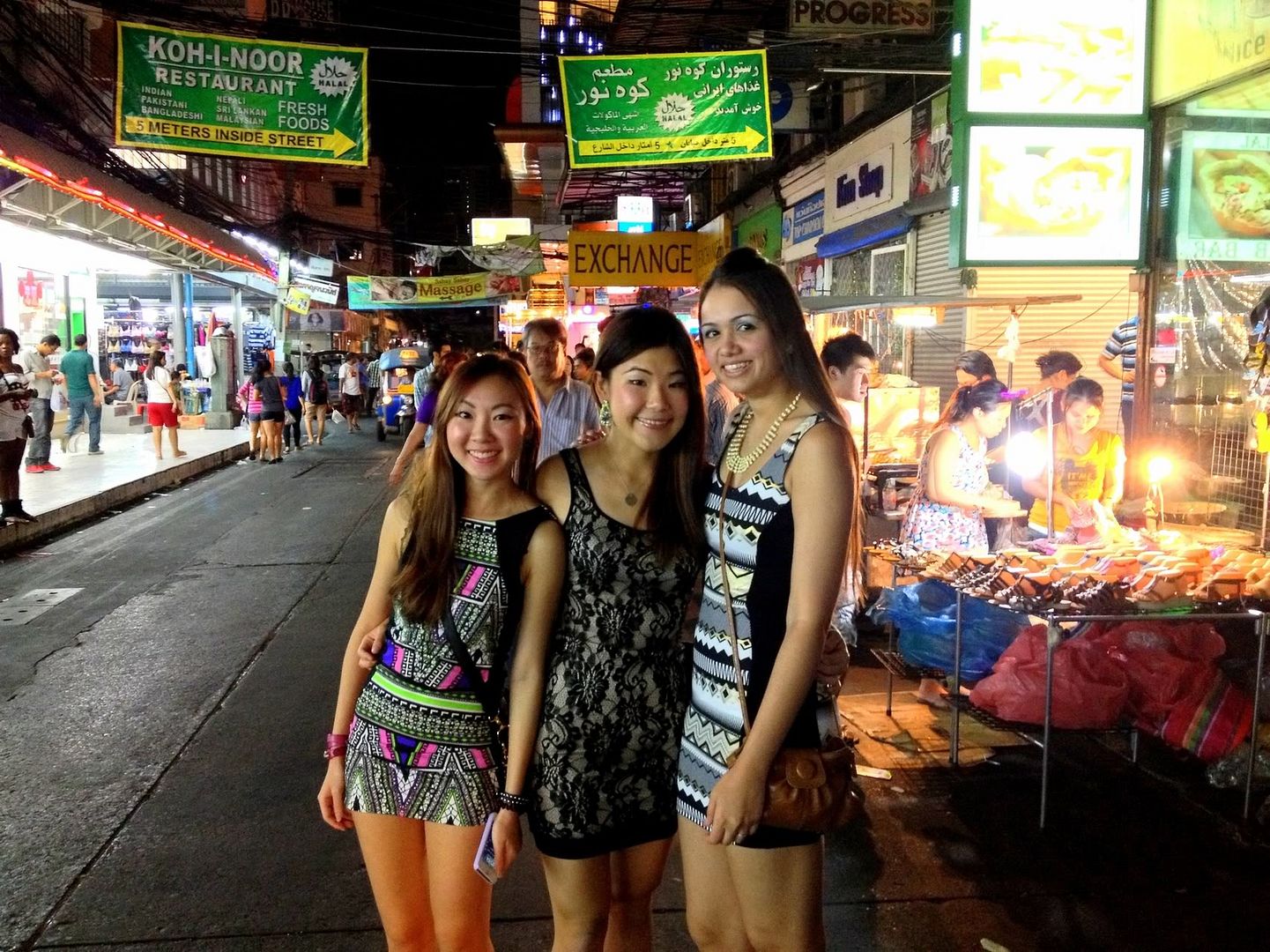 Funky Villa,
Thonglor Soi 10, Bangkok, Thailand
A very funky and hip club! There were lots of soft toys on the trees for the party-goers and we were each given light sticks and party poppers.. what better way to get all of us into that party mood!
With le friends, rach & jq who recommended the venue!
REALLY happening indeed, dancing and drinking counting down to midnight in SG & BKK timing, and then waving our light sticks and toasting up! Look at the many toy friends we got on our seats, hahaha.
LOVE THIS PIC.
---
Took a tuk-tuk the next day morning for our Bikram lesson so we had no make-up!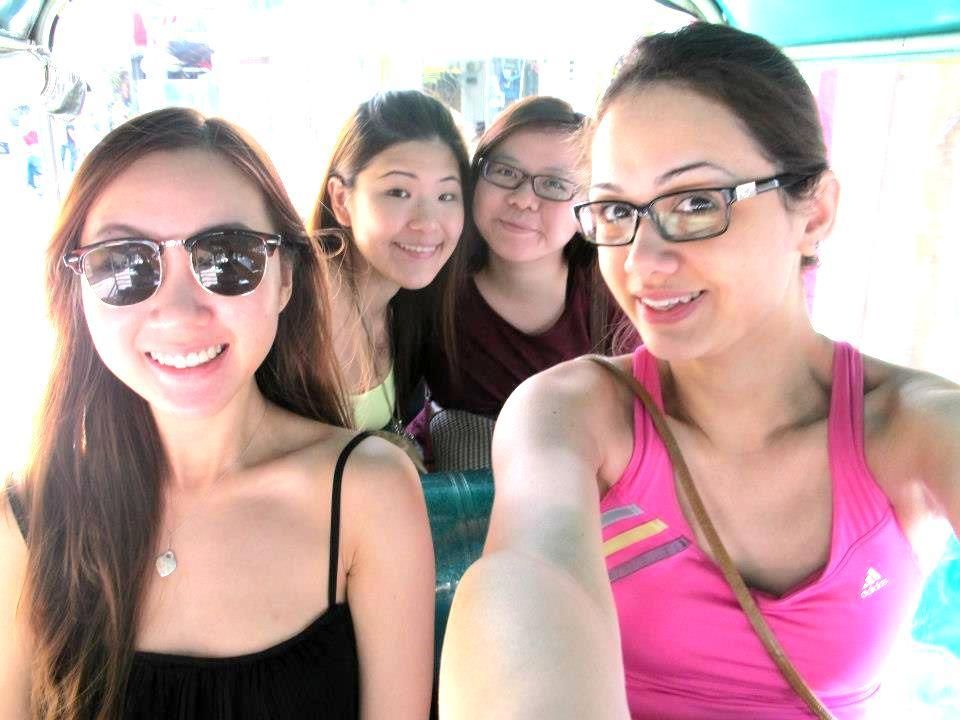 Decided to book for the Bikram classes in advance to try out the BKK outlet, since my membership allows access to the outlets worldwide but it's so underutilized since I don't travel for work. Anyway, I love the Zen@Central World outlet coz it's so big and spacious as compared to the Singapore one. Would love to try the Taiwan one next time!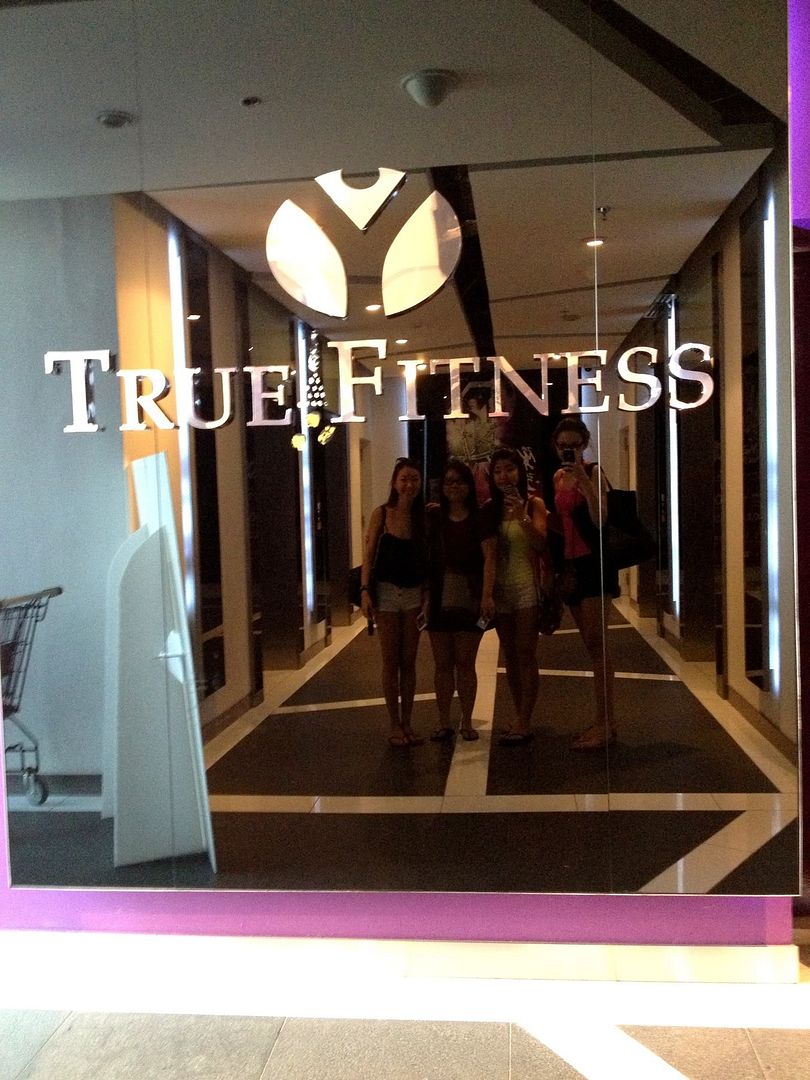 In a zen mode before attending our class on the first day of the world ;) The instructor, Benz was great and very caring. The room is huge and all the mats were very far apart from each other.. so no worries about clashing in another person during full locust pose! It was KX's first bikram class and she did absolutely great as well!!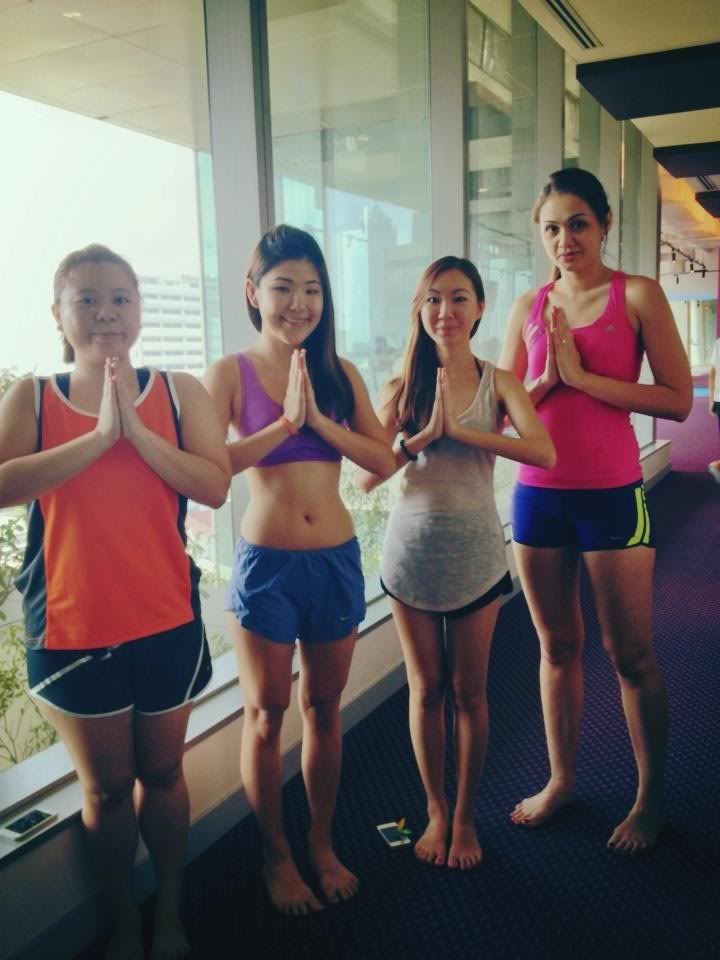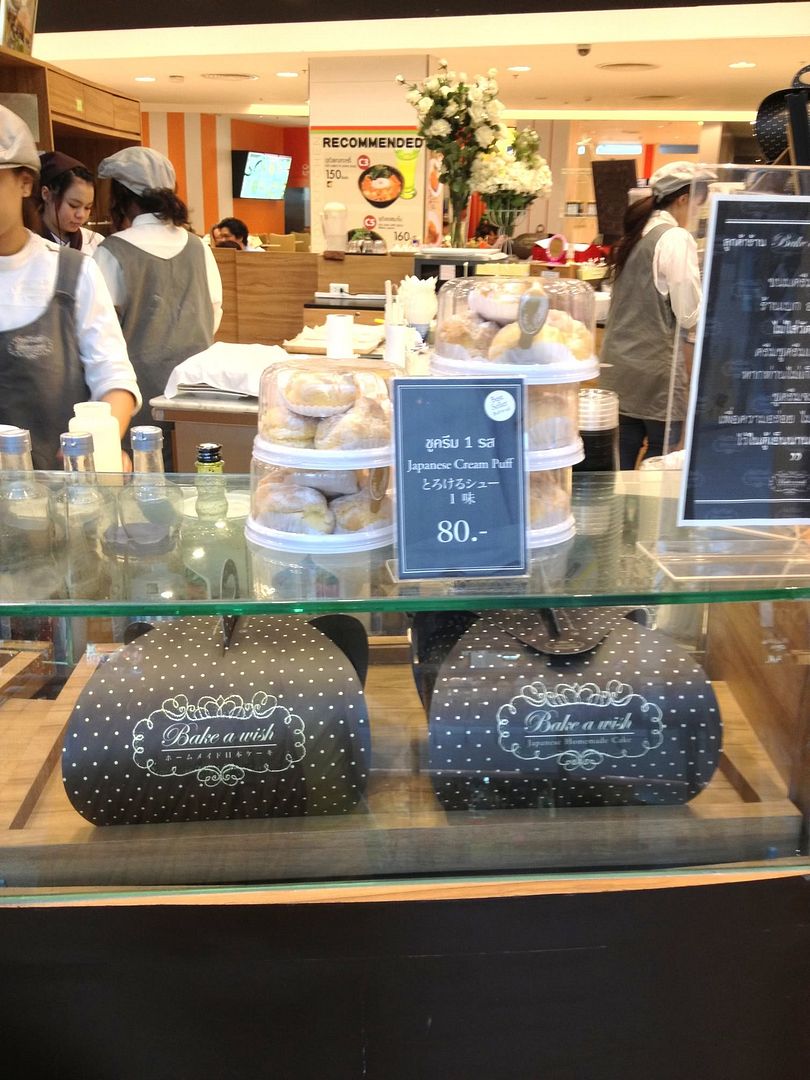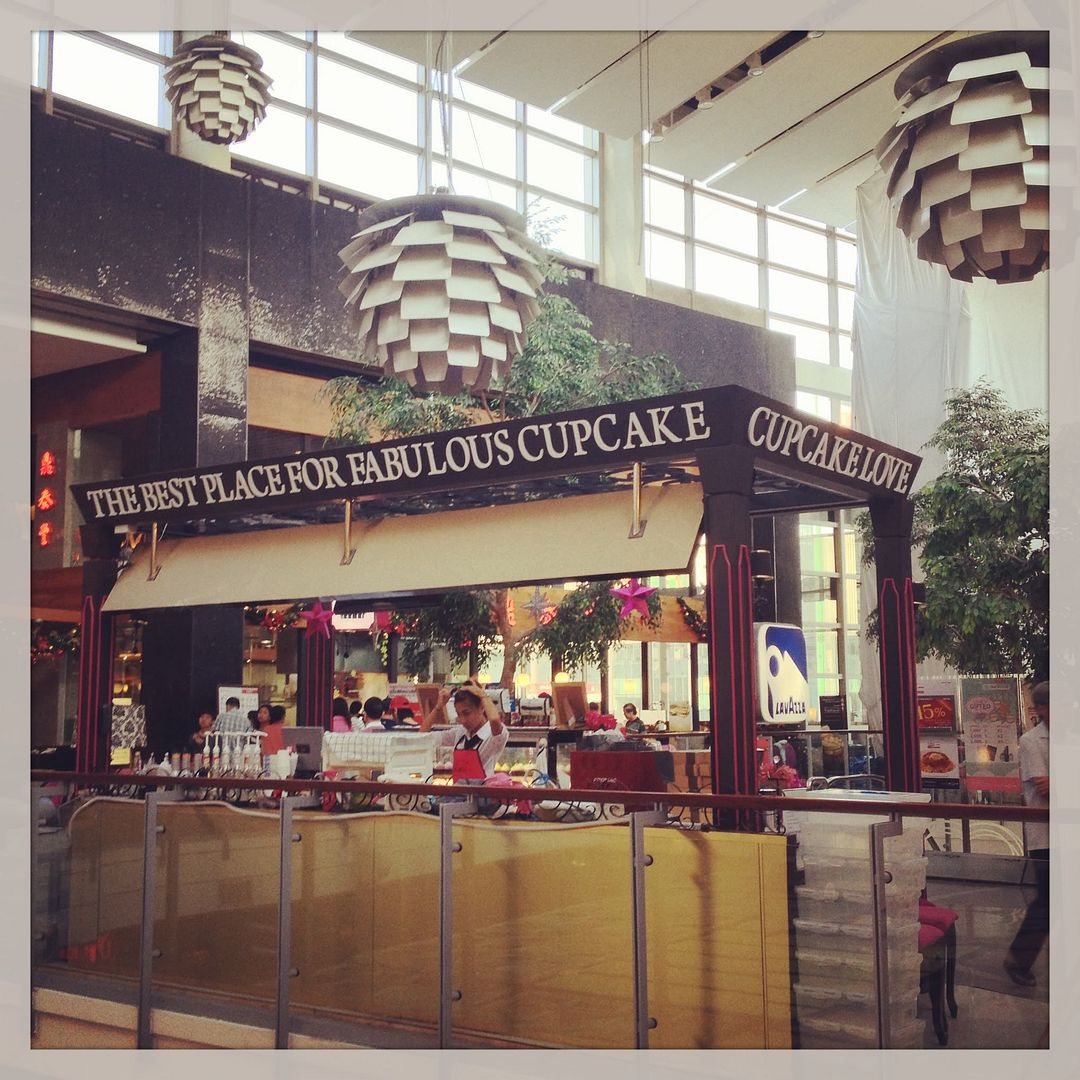 Absolutely delish cupcakes at Cupcake love!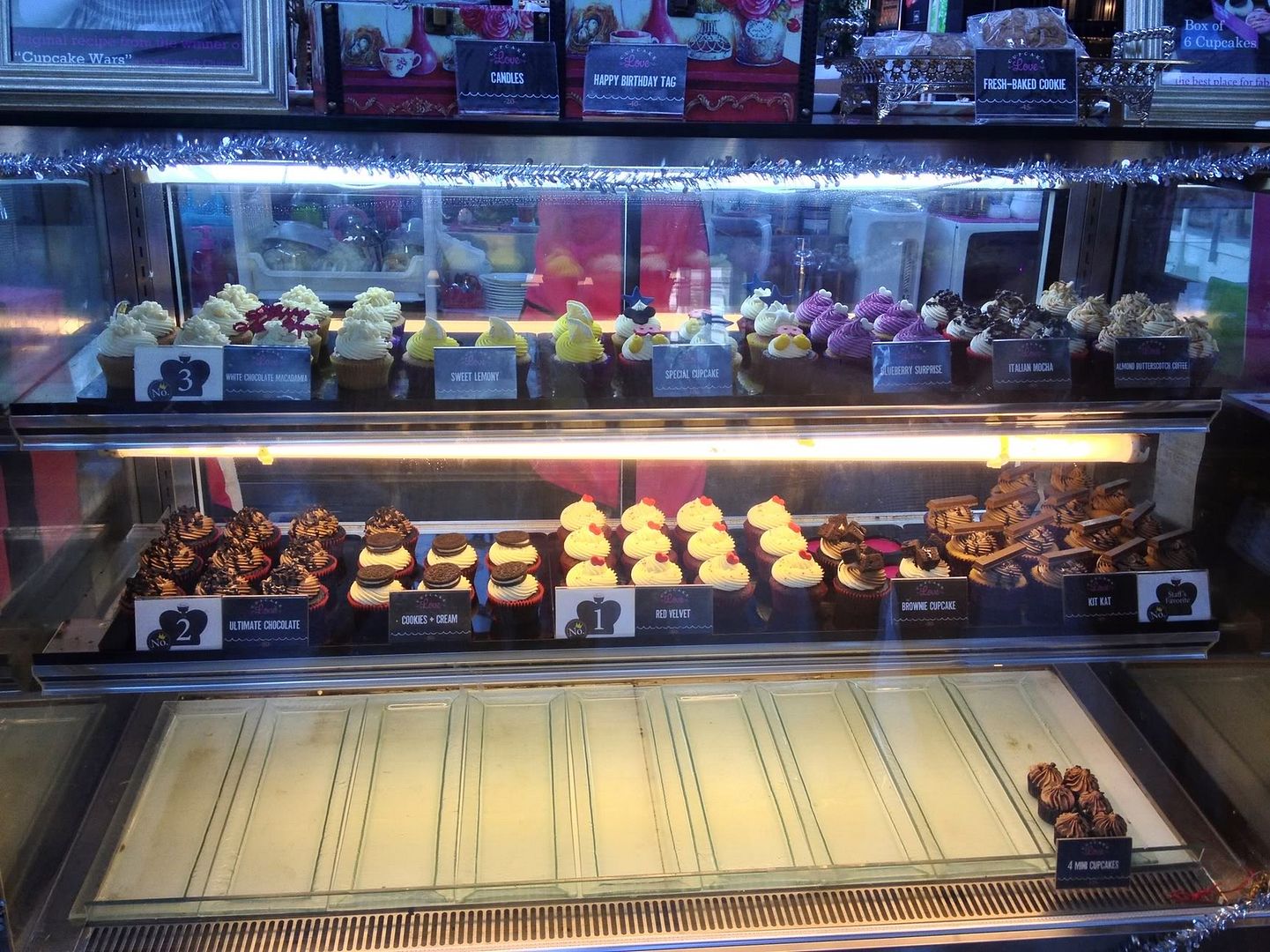 Stopping at Naraya for souvenir grabbing for the family is compulsory!
Bought the CNY naraya carriers back for aunt & mum!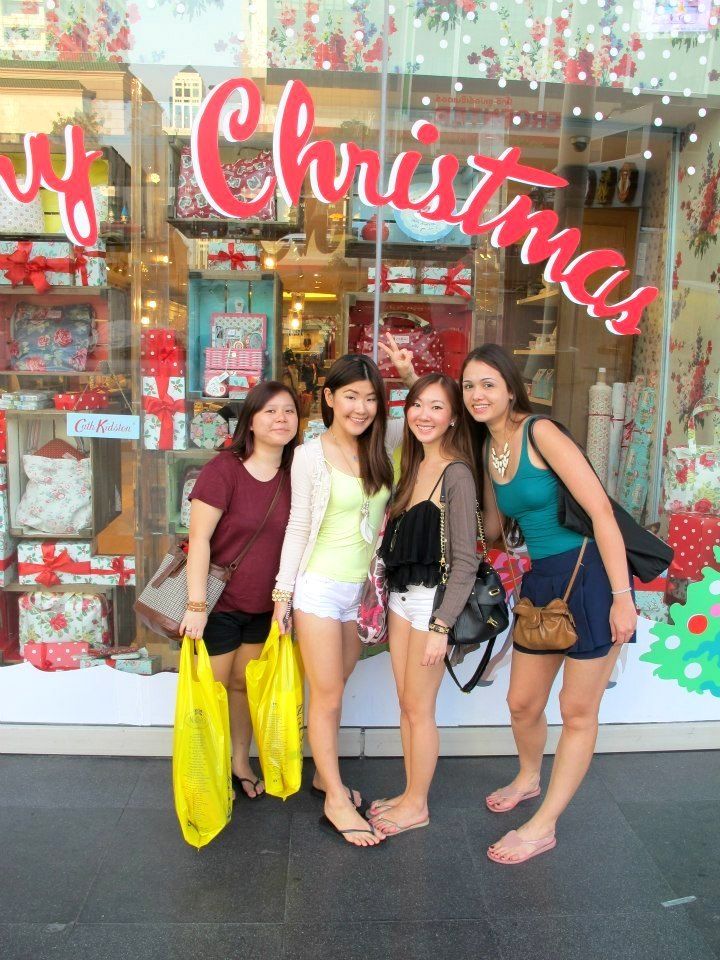 Dinner at BIG C!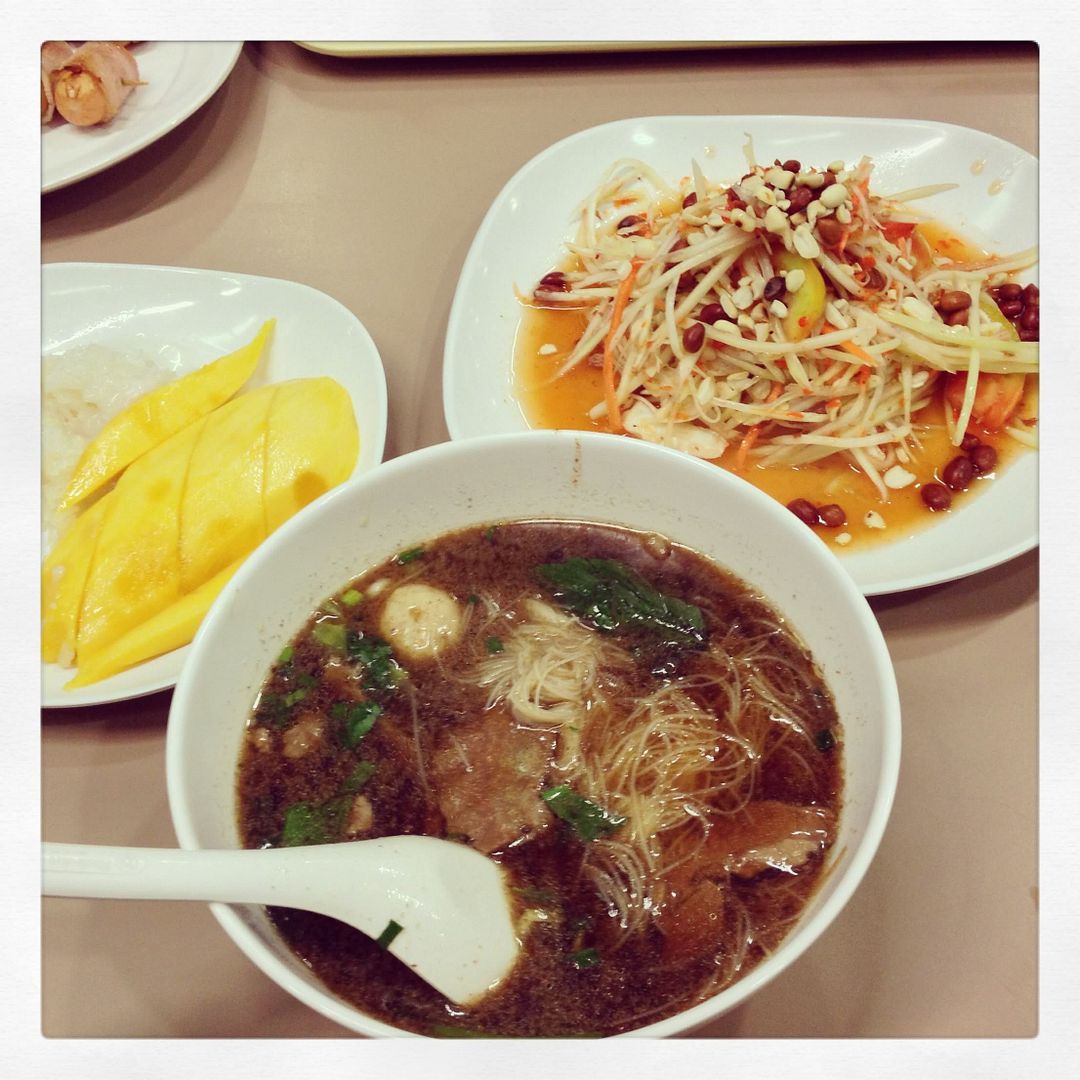 ---
Brought along my TE top which I altered before the trip. The original one was way too huge so my fav alteration aunty did it for me and it fits so perfectly. To repeat again, it's at FEP Level 3 - Lay Hwa Alterations!! Prices between $7-$20 and workmanship is perfect without changing the design of your item.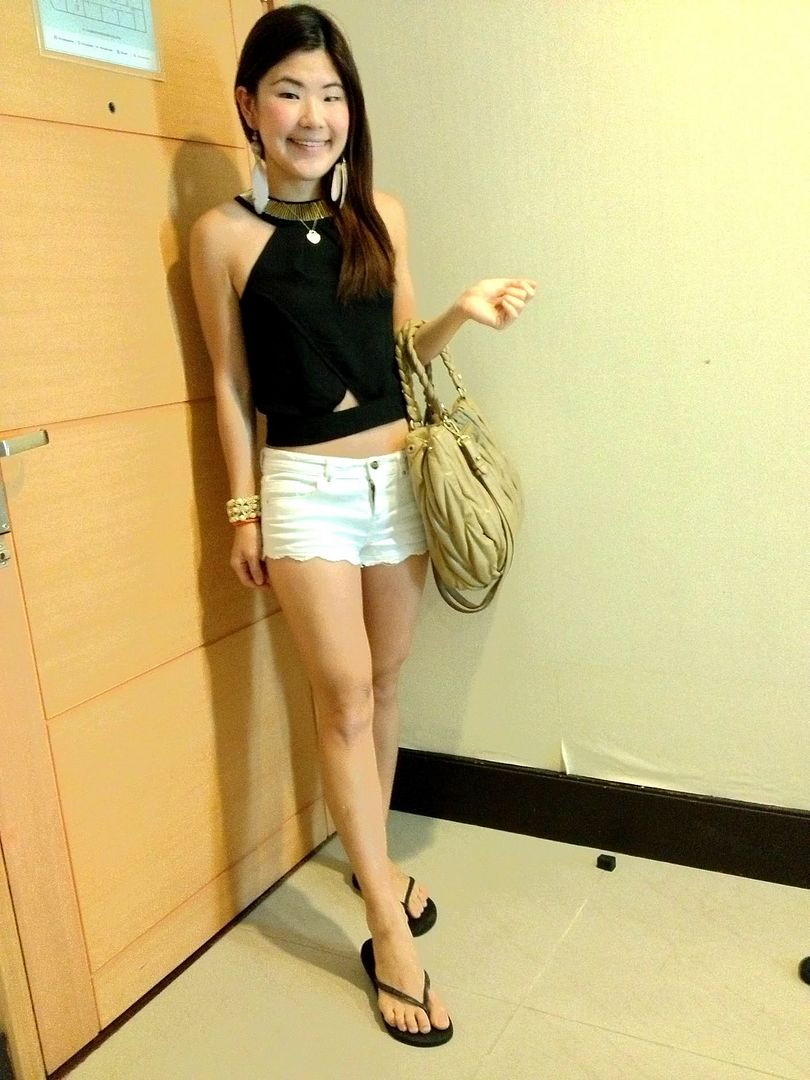 Buying our breakfast back with the girls :)
The famous white maxi spotted!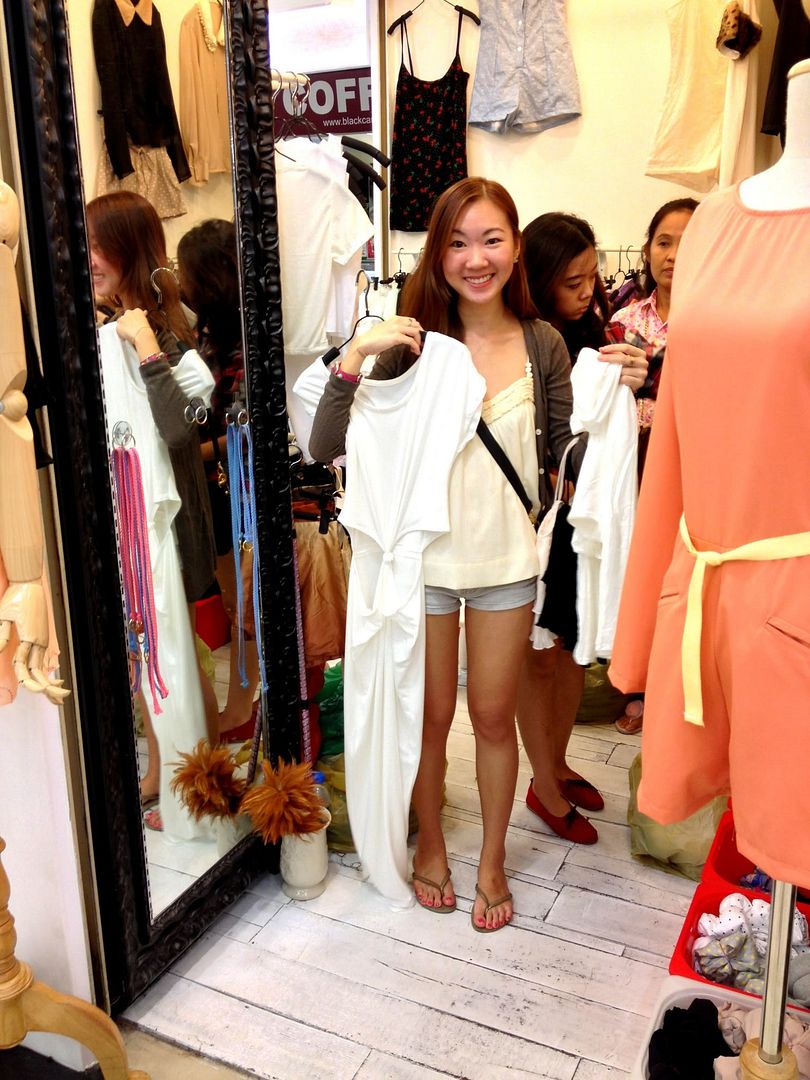 More last minute shopping!
Last stop for food and no prizes to guessing the location!
So really, I didn't buy alot! No more sweeping of clothes and accessories. This time round, I love everything I have - esp the popcorn shirt and embellished tops!!!!
& my fav red wedges as well!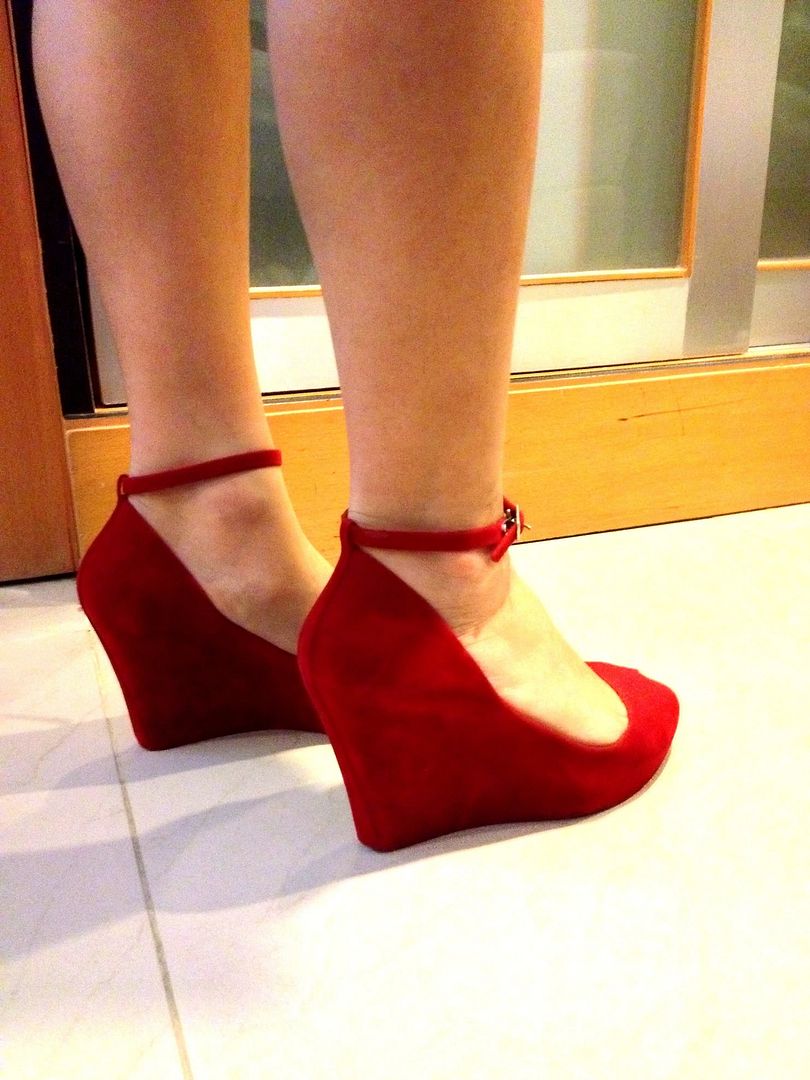 Also, I got my favourite skull bracelet as well which matches all the outfits so well :)
My friend is also selling the other colours
here
in limited quantity, so get yours today!:)
Last round of massage before boarding the plane!

The end of our short trip tada!