Since young, my parents have been buying
Biore Facial Foam
from Watsons for me so naturally, it is a brand that I'm very very familiar with. It works well for me and it's affordable- what's there not to love?
Biore has kindly sent me their latest cleansers (launched in Jan 2013) & it's the
1st Cleanser that supports & boost skin's natural ability to self renew!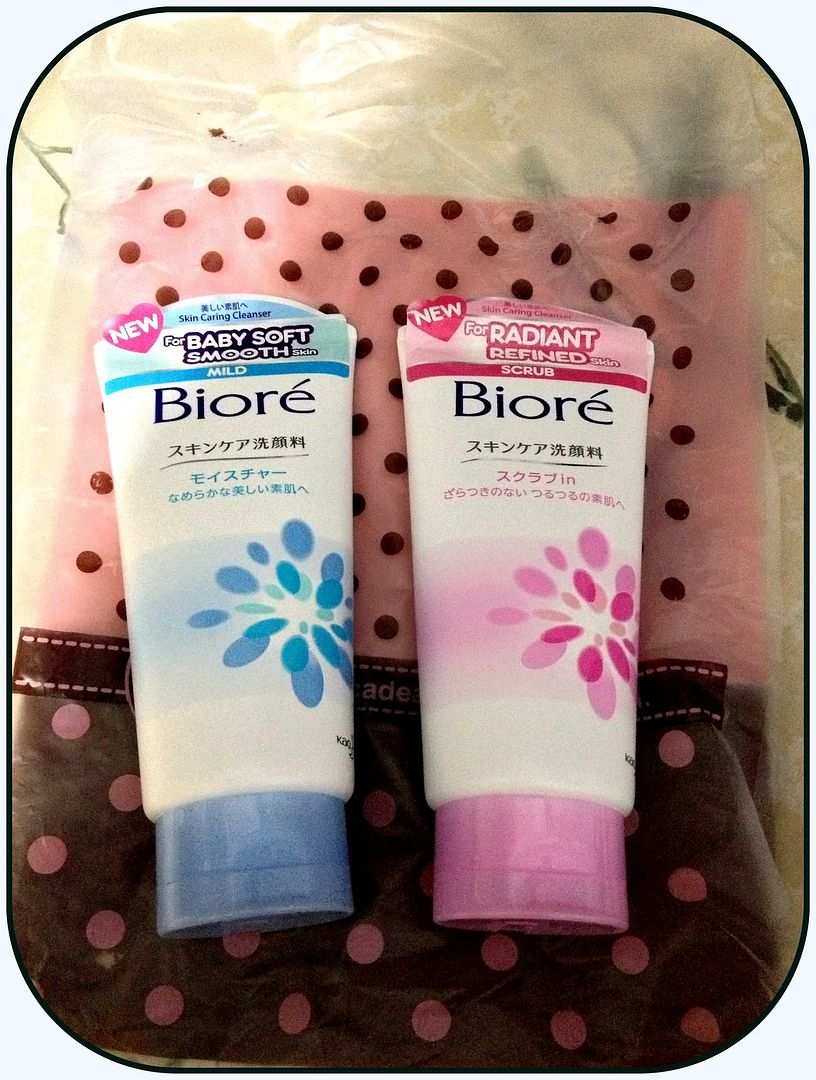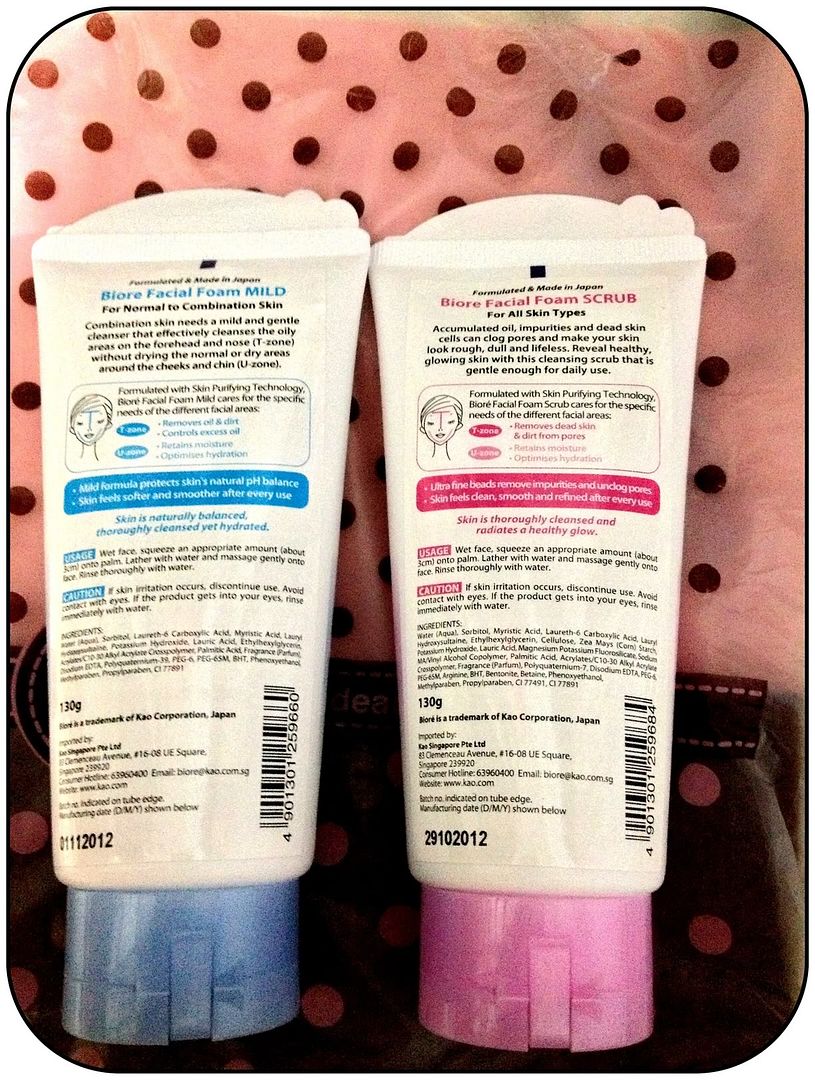 Previously,
I have dehydrated skin but after lots of masking and moisturising at night, my skin is less dry now. However, my cheeks are still pretty sensitive/fragile and I tend to experience
slight tiny spots & redness
after cleansing which has to be concealed using concealer for a more balanced skintone.
Spot the red marks on the cheeks (pic taken mid-December)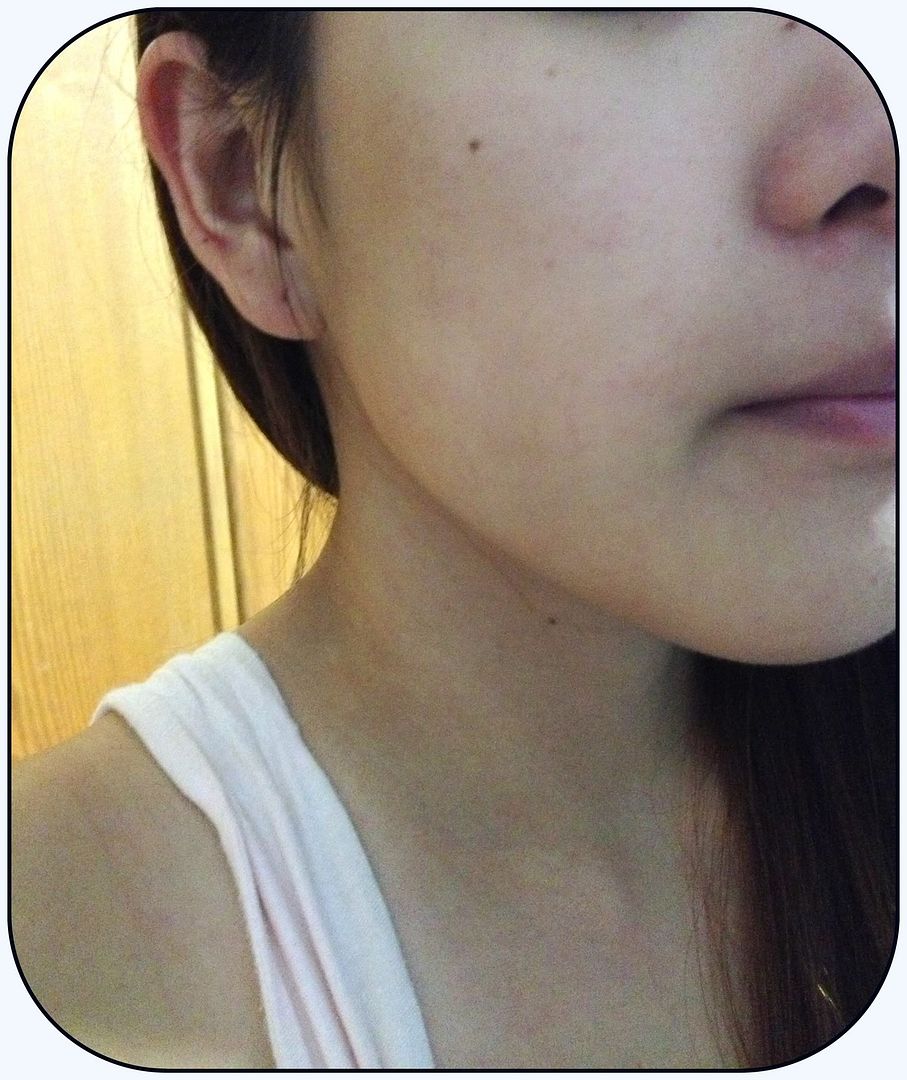 So today, I will be reviewing the
Biore facial foam Mild (normal/combination) & Biore Scrub (all skin types).
Info about Product:-

As one of the top drugstore brand, Biore has still managed to come up with more improvements for their consumers!
This time round, they have came up with their Skin Purifying Technology (SPT) with anti-inflammation ingredients and higher cleansing efficiency!
1. High cleansing ability vs. competitors.
2. Low irritation as cleansing chemical does not penetrate skin.
3. The first cleanser that works to re-balance skin – reduce oil at T-zone (forehead and nose) and replenish moisture at U-zone (cheek and chin).
The New Biore Facial form has high cleansing ability which causes zero irritation to the skin, which is exactly what I need for my poor cheeks! It is often due to inefficient cleaning that dirt will start to pile up, resulting in skin issues like clogged pores and pimples. So this product will help to renew your skin to unveil smoother skin!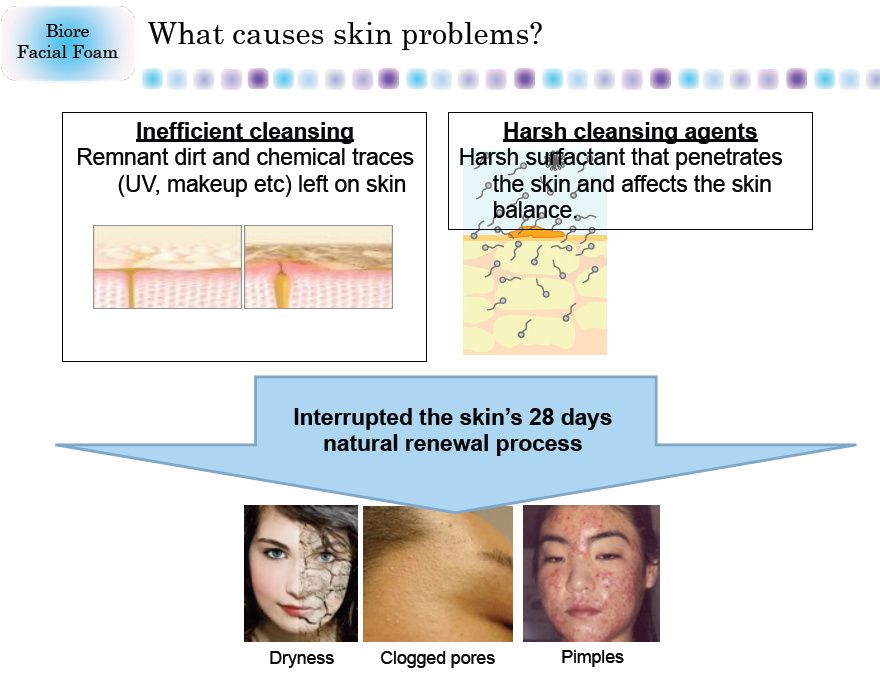 It assures
skin improvement in 14 days:-
2. Less clogged pores & reduction in sebum
3. Lighten marks &
blemishes

Review:-


I was excited to try the new Biore Cleanser with its new technology and to see if their claims work for me. I received the cleansers end of December so I used it for 14 days before blogging this review to share my thoughts.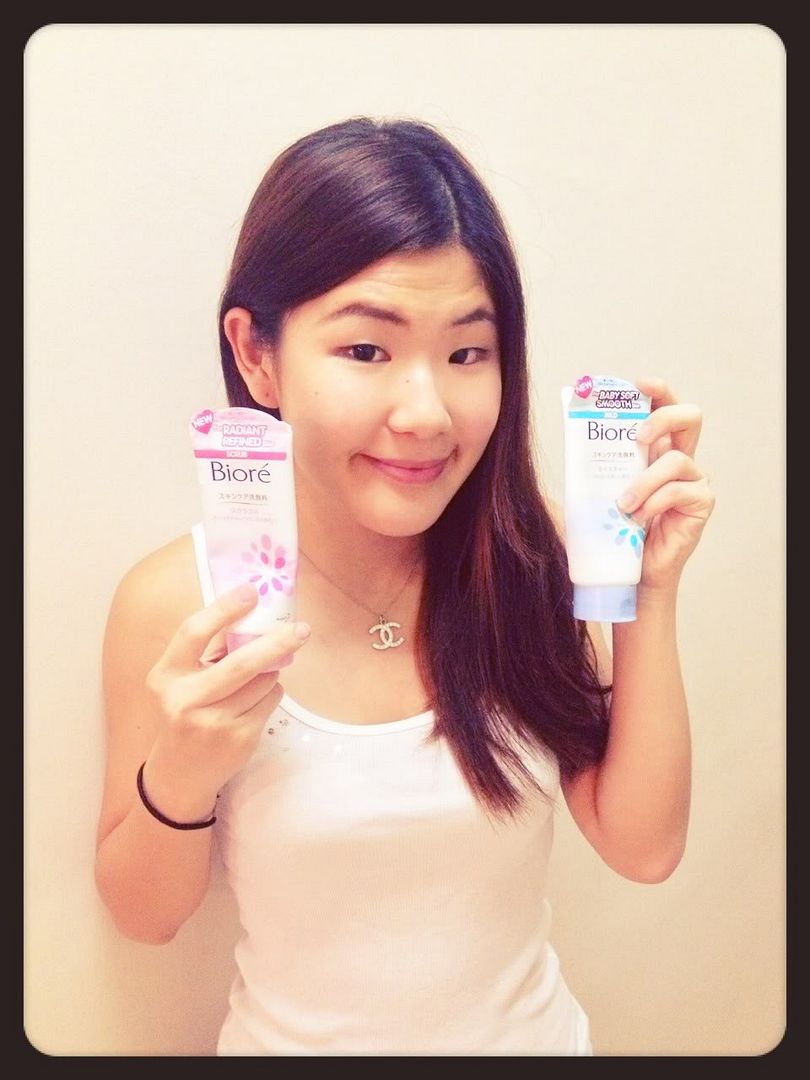 I am also currently using the Biore make-up remover wipes and it's my trusty companion for overseas or gym trips!
So naturally, the first step would be to REMOVE YOUR MAKE-UP before you use the cleansers. Of course, most cleansers do remove some of your make-up but I always believe in a proper make-up removers so that you won't get clogged pores!! Never ever sleep with your make-up on.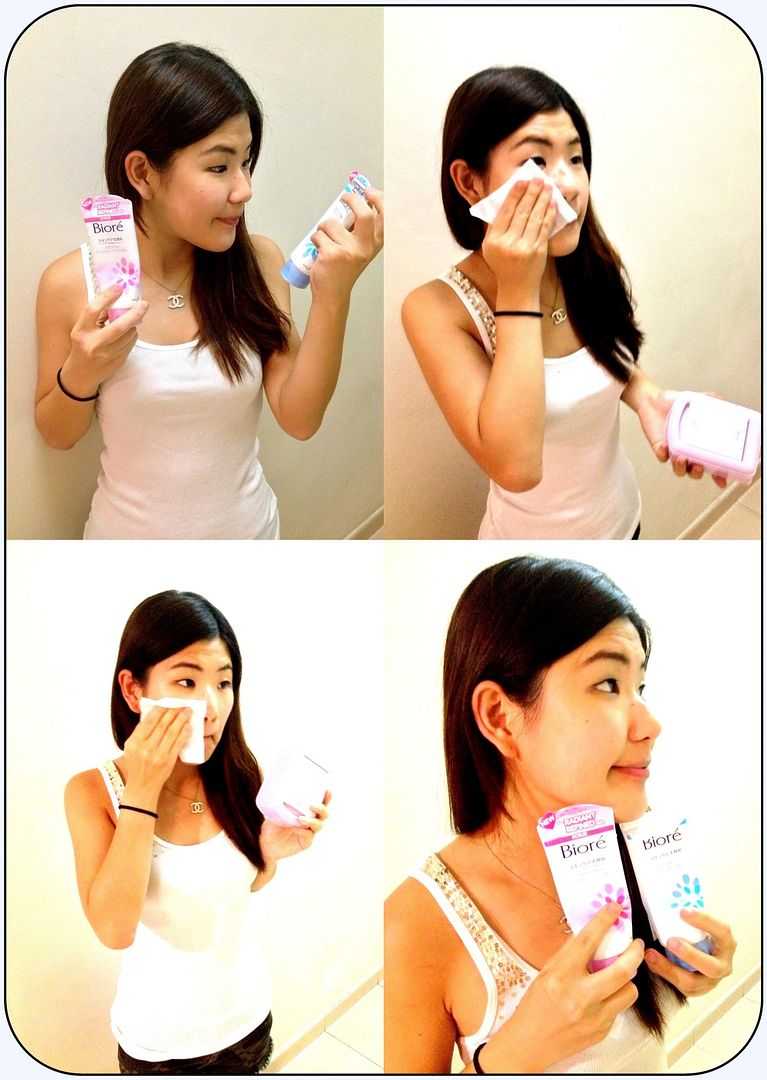 Okay so make-up removed! Off to next step and s
tarting with
Biore facial foam Mild cleanser
which I have been using for two weeks (day and night). I squeezed a slight portion from the tube (50 cents coin would be sufficient) before applying it on my face.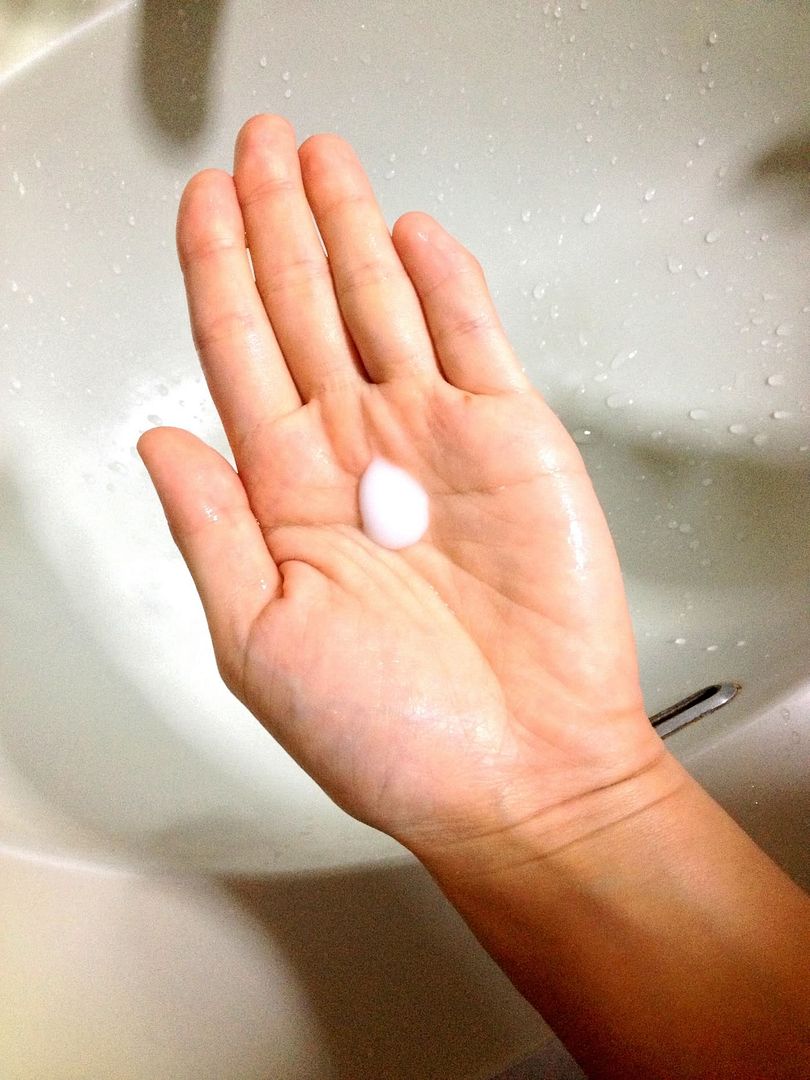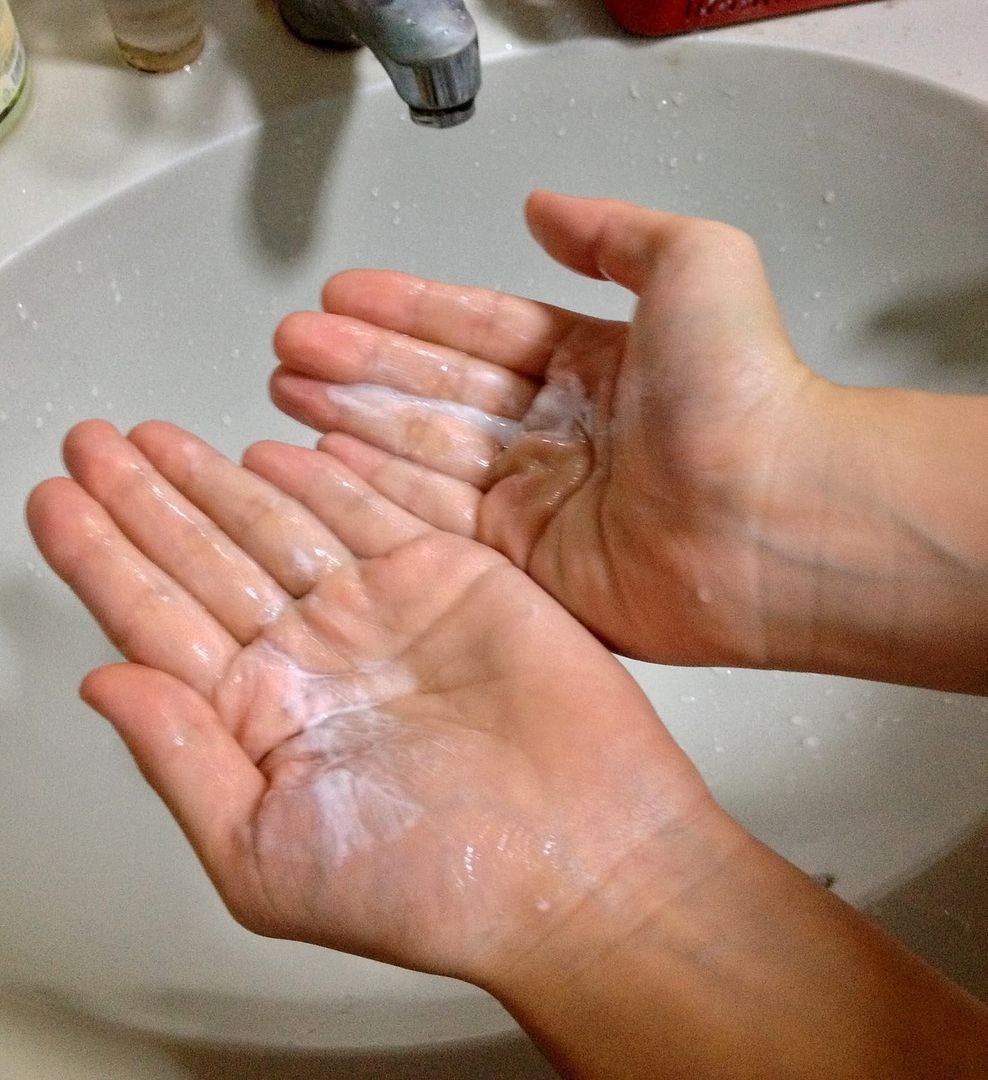 Fully cleansed after using the cleanser!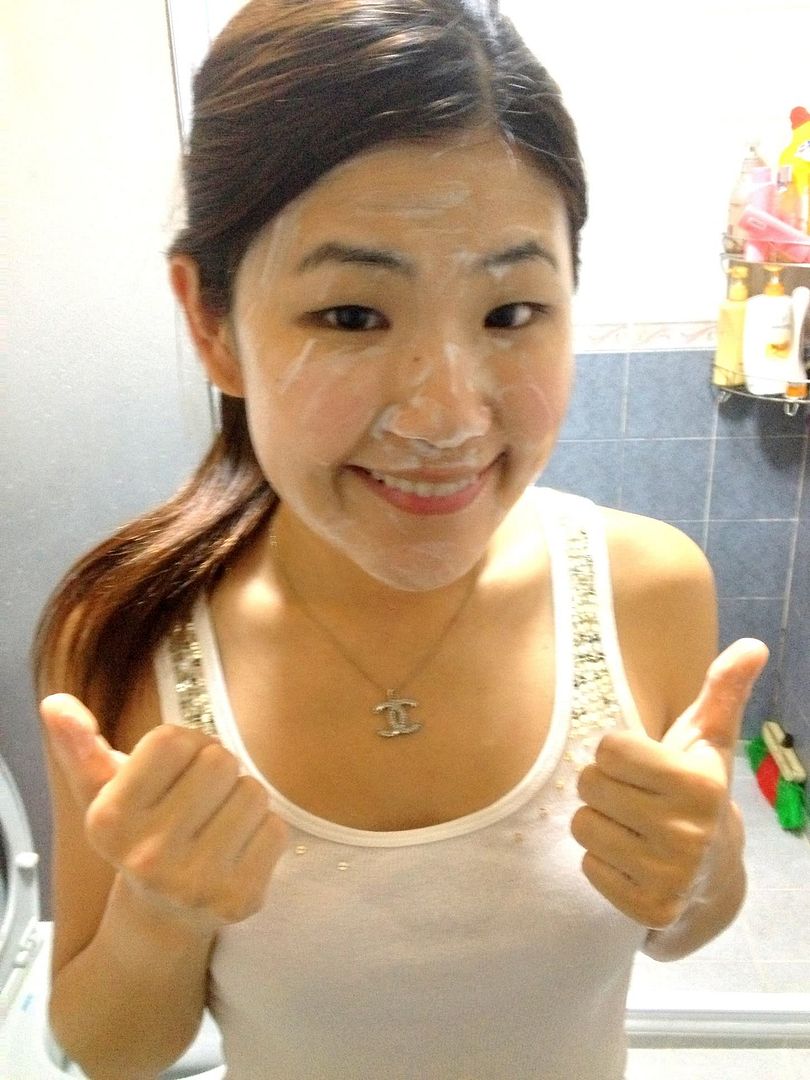 After patting dry with a towel, my skin is much softer and free of dirt! :)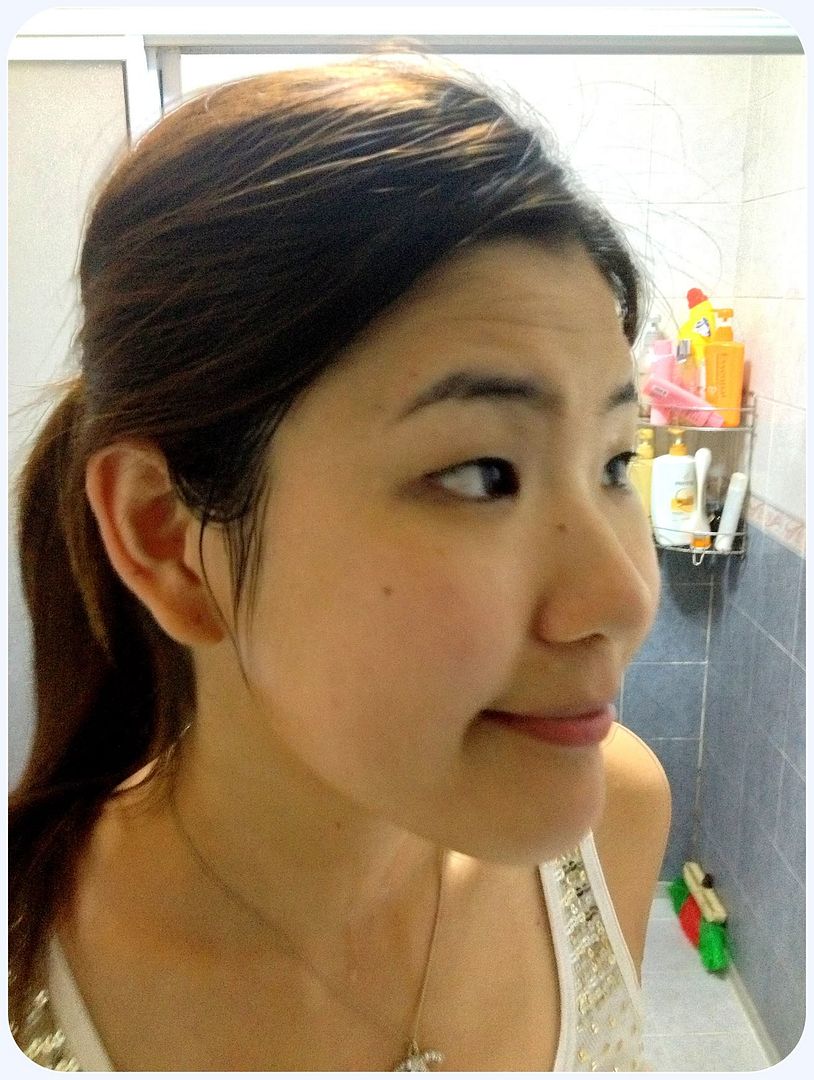 Now, for the
Biore Facial Scrub
which suits all skin types. I use it about 2-3 times a week at night after cleansing. What I like about it is the ULTRA FINE BEADS which will not be too harsh on your skin and make your skin red.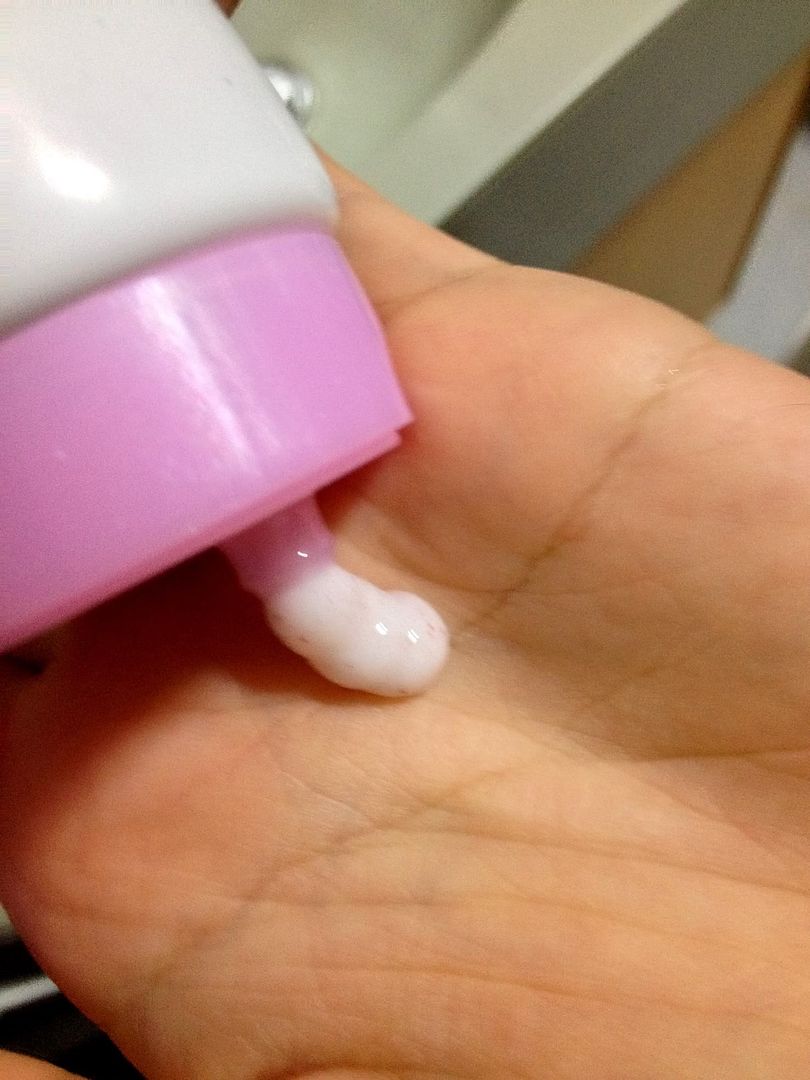 Using the scrub, slowly massage it all over your face.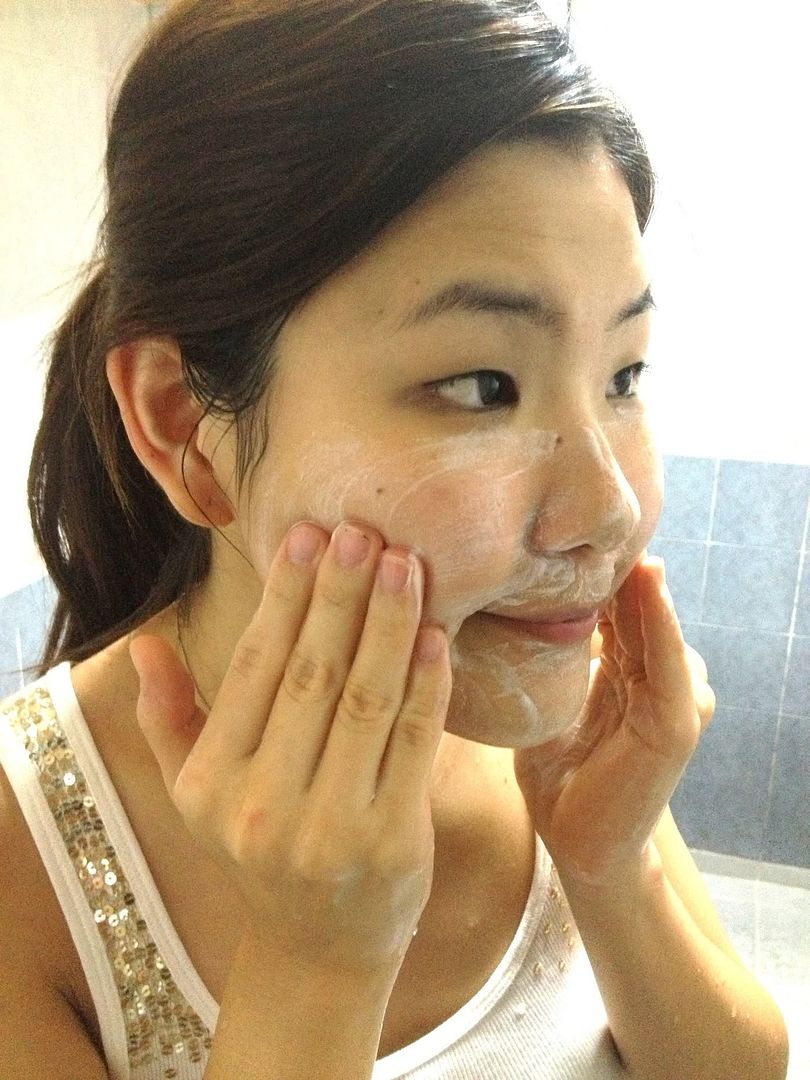 Patting it dry with a towel after that.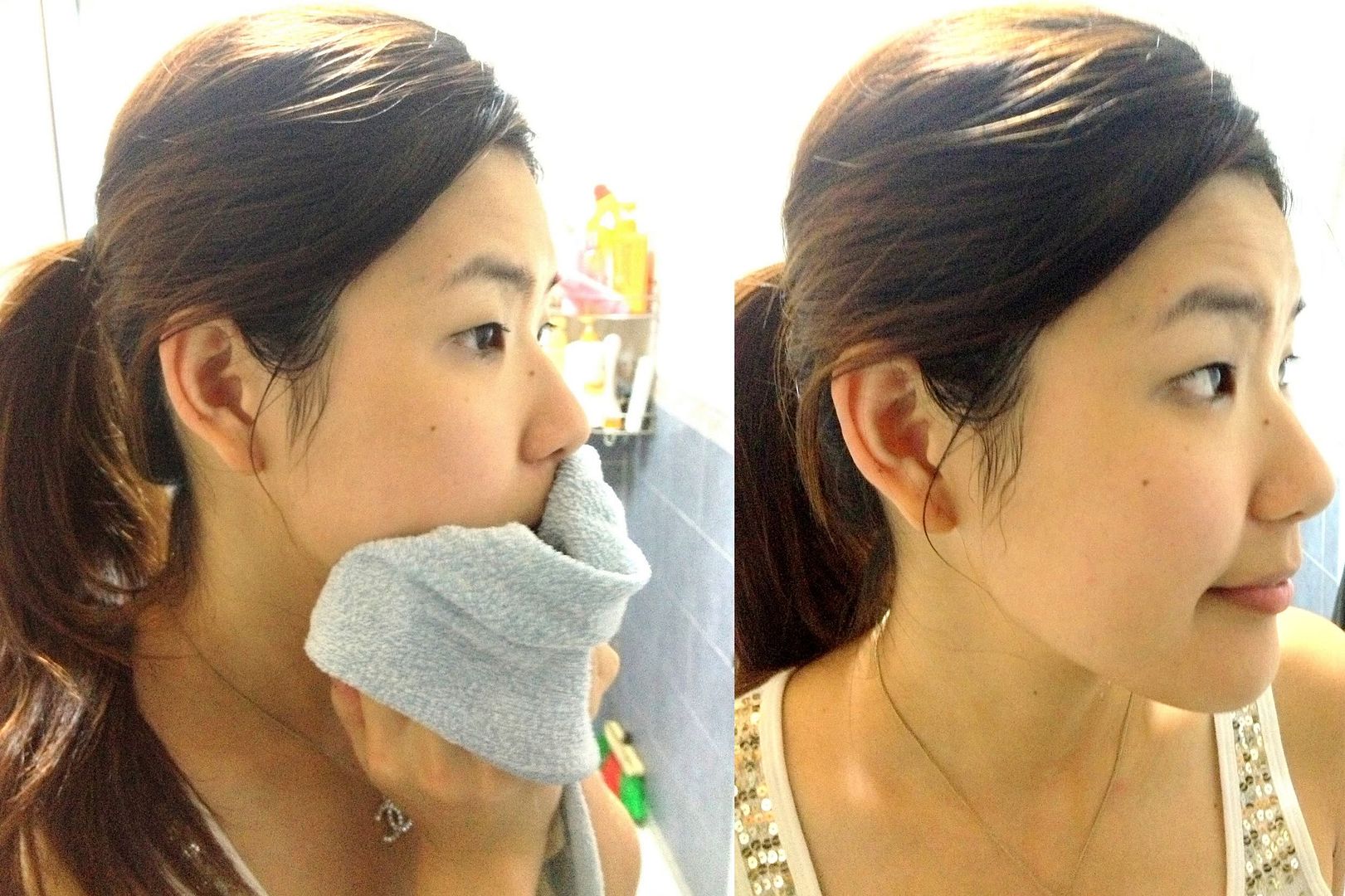 The result after cleansing (yet to put toner, essence and moisturizer) is that my skin is much softer and bouncy.
It is super smooth instantly and dead skin cells have been scrubbed off as well, resulting in brighter skin!
Best of all, there' s no redness on the cheek area or T-zone. I'm sold!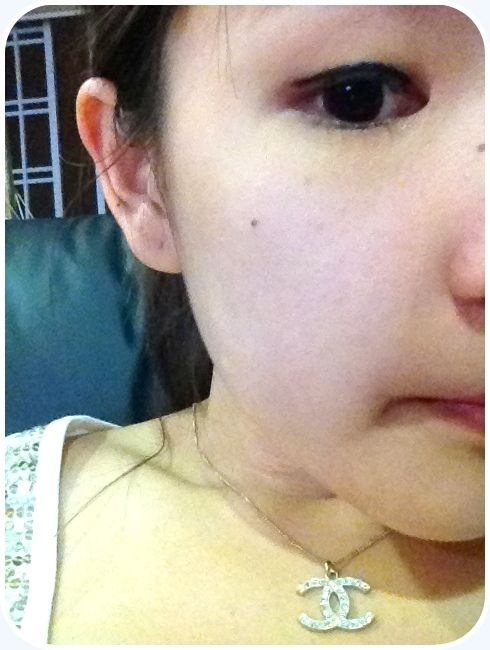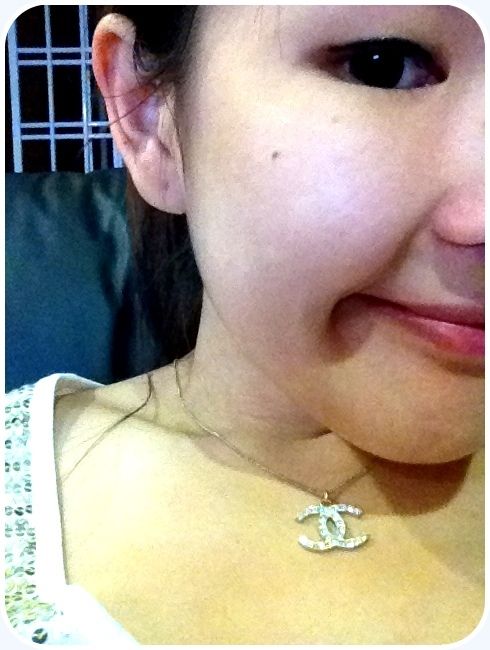 With well-cleansed and healthier skin, you could go without make-up the next day and products would be easily applied to your face as well.
All products are available at Guardian & Watsons at less than $10!
The new Biore Facial Foam Cleansers work well for each skin type and is mad affordable as well so PAMPER YOUR SKIN TODAY!