Back from my impromptu countdown trip with awesome company and it's a blast really!
Funny how you can go to a place so so many times but each time you go, it seems like the first time again. New experiences, different perspectives and that's the exciting thing about travelling - you explore. This time round, we had our countdown at a really funky club and that's a first time for me. We chilled, drank, took pictures, frowned at certain songs, danced to get some soft toys and count-downed to 2013 in BKK and SG timing. Very fun indeed. Also, I finally did my first yoga session overseas and I'm glad I booked for it even though BKK is always about shopping, eating and massaging. But who says you can't try new things? Bikram was done on the first day of the year and it was an amazing experience.
On my secret to-do-list, is travelling and exploring places alone. Somehow I never had that courage and my parents are not totally comfortable with that idea. But I'm sure I can fulfill it soon.
Instead of the usual fashion posts, I thought I would do some reflections.
It has not been a totally smooth year but I've learnt to look at the bright side for different situations. Sometimes, we can be silly and loosen up a little. It is only through difficult periods that you get courage to keep fighting and learnt to appreciate seeing the sunshine. My family got closer and I've learnt to cherish my family much more. Health is wealth indeed and I'm glad the year wrapped up pretty nicely with smiles on our faces.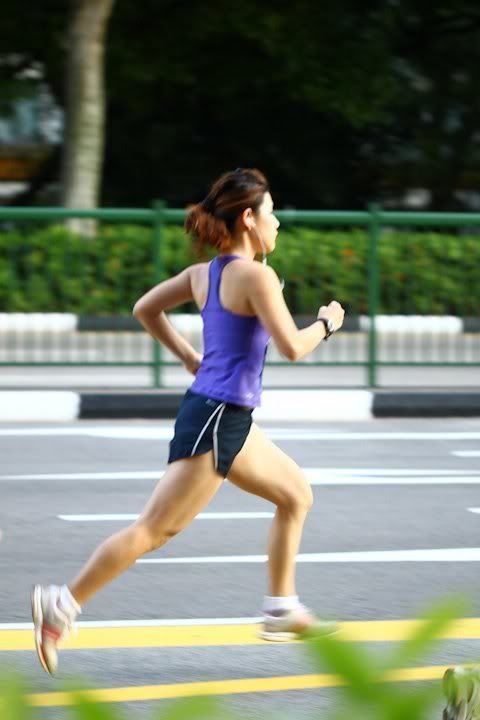 I have fell sick quite abit this year and I really need to learn how to get more rest for the sake of my body. Still hyper-active, rushing and multi-tasking every hour so I need to learn how to sit still and chill a little. Still, I'm glad that I'm exercising more than last year and have joined up 8 races. It seems pretty crazy looking back and I didn't know how I managed to get that energy to train, turn up and finish the races. Still, I'm very proud of myself that I got personal best for a half-marathon and full-marathon this year as well. I do not run for the timing but still, it's an accomplishment. Very comforted that I am improving bit by bit even if I am ageing year by year. This year, I've signed up for three races so far and looking at filling my calenders monthly with races. Next month would be the Hong Kong SCM marathon and I'm really excited about completing it. I do not need a pb but I want to enjoy the whole process and reach the finishing point at Causeway Bay my own. Next up on my list is completing a triathlon but somehow I have never really had the courage to sign and train for it. TC has always been my exercise idol and inspiration and it wonders me how he can have that perseverance to complete a full Ironman or even 84km/100km race. Running for 6 hours is already challenging to my mind even after doing a full marathon for 5 times. I'm really thankful that he's around to give me tips in a very serious tone and be there for me at every race. Very glad to keep up with the 3-4 days exercise per week and incorporating in gym, bikram, running and yoga-ing for now.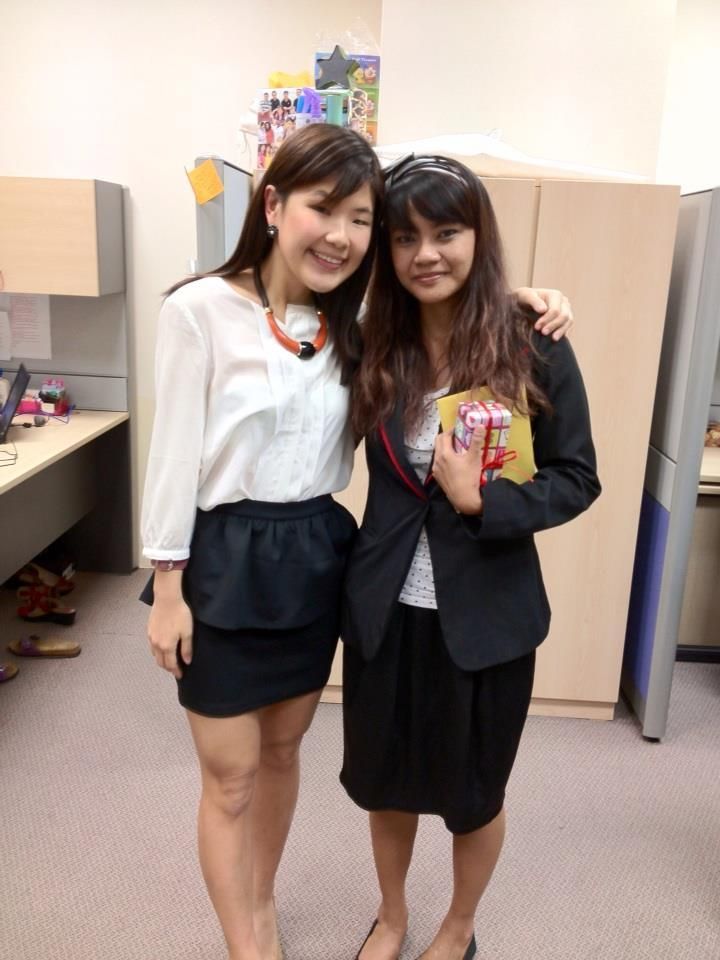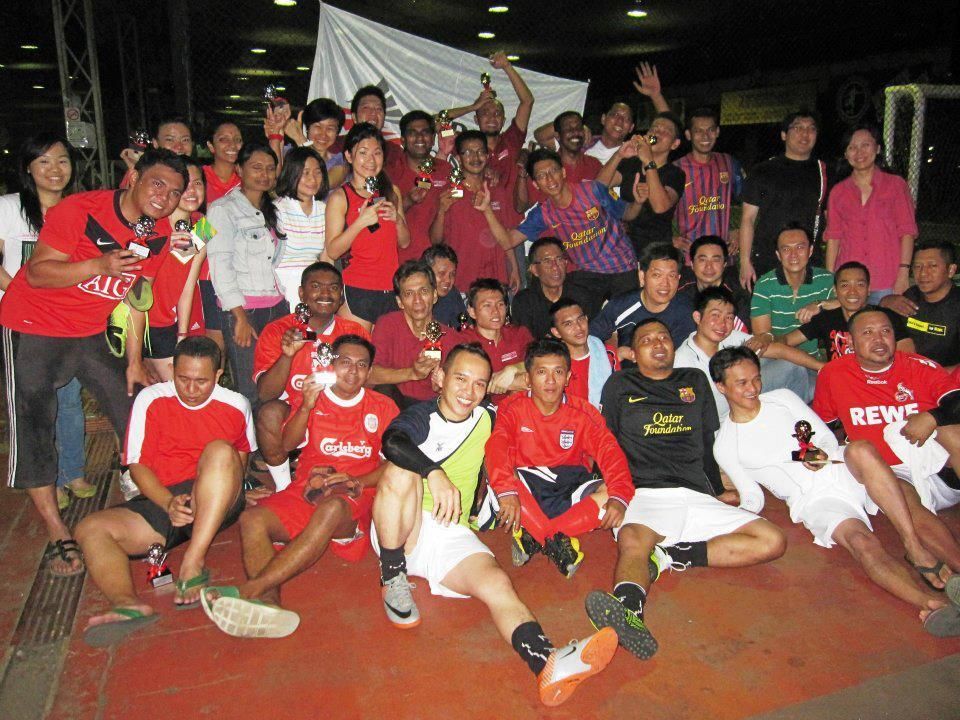 joined the soccer tournament earlier this yr and we actually won! :D
Work wise, it has been fabulous and I'm almost 2 years into my second job. I'm really loving what I'm doing though it's hard to avoid the Monday blues weekly. It's easy to find something you don't DISLIKE doing, but not easy to find something you LIKE doing. I'm glad the job and line I'm in now suits my personality so I hope I keep up the enthuasiam for quite sometime. Gaining experience after 5 years of working and being more confident in my role.. still a long path but I'm thankful for wonderful mentors around.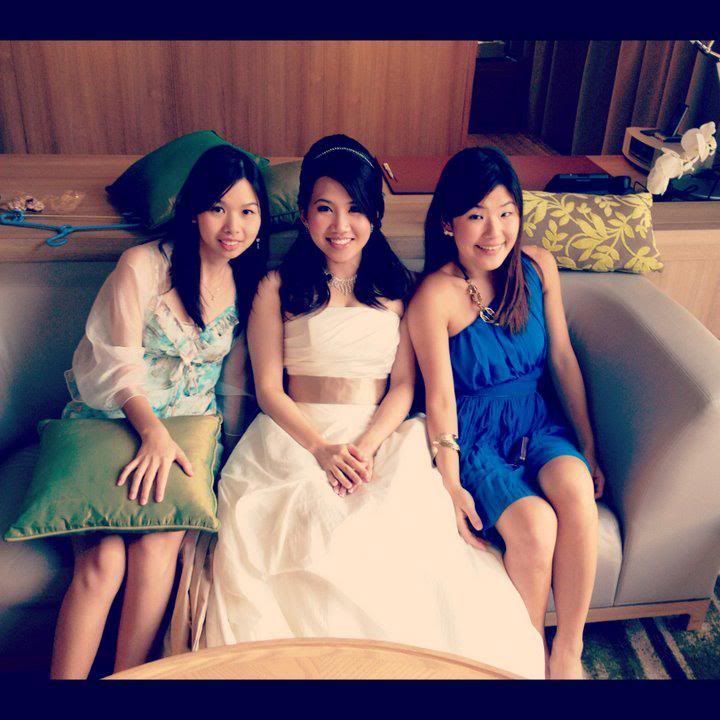 with my 15 years pri sch bff
Friendship wise, it has been awesome as well and I'm meeting up with my friends more often than last year. Being a typical Scorpio, I'm actually very comfortable with my old pals that I find it not-so-easy to open up too much to new friends. The thing about such awesome friendships is that you don't meet weekly but they are always there. Once you meet up, it's hours of laughing as everyone knows each other so well. Also, I'm thankful for friendships found online and the lovely intimates really. It seems like the good MIRC days that I logged in to channels to talk to different friends. (Just sharing this with Sher yesterday and it's mad funny!) Really, it's not easy to have such a big group of girls who have different personalities who genuinely cared for each other and shared the same common topics. It was the first Christmas with them and more to come! :)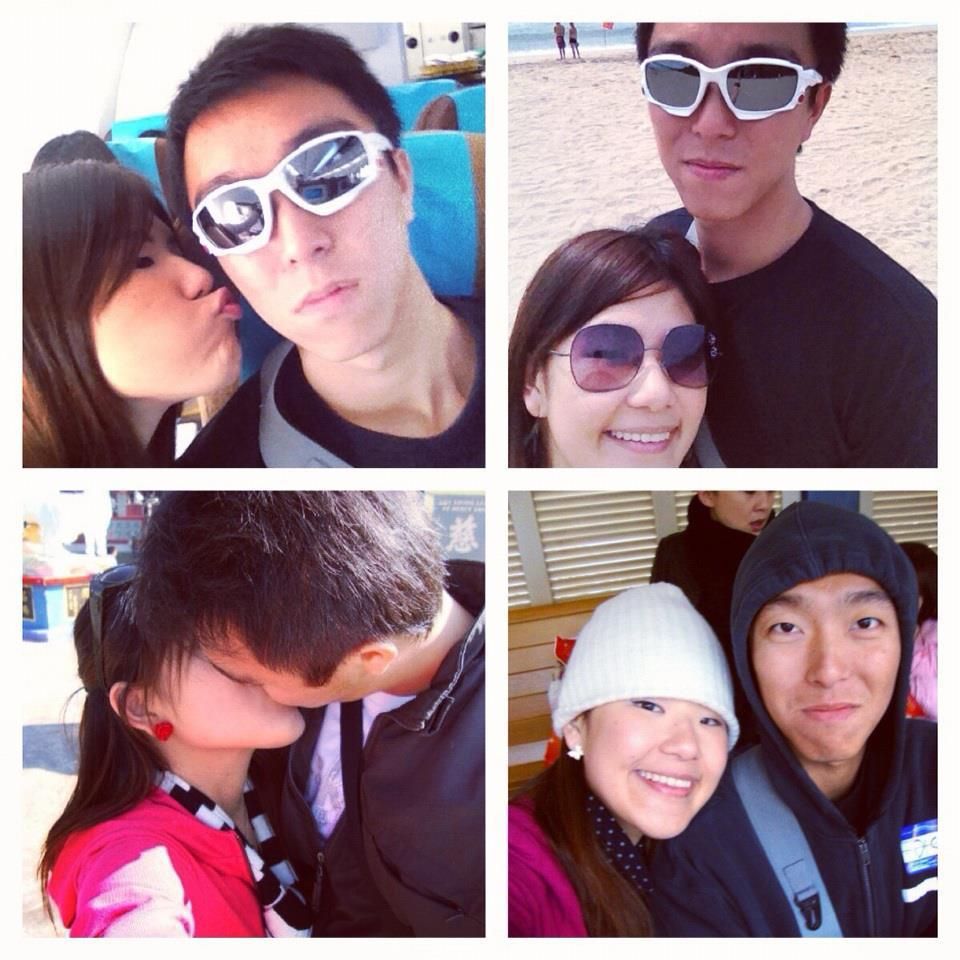 One of the most beautiful things about 2012 was that I got engaged to TC on the last day of November. Love is amazing really. It's fate as we were JC school-mates but only got together years after graduation after attending a teacher's wedding. I knew about his existence in school because of his super tall height. Also, I've seen him around at the basketball court when I was having netball trainings, but no there were no attractions and he didn't even notice me back then. I almost didn't turned up for the wedding with Mel because noone was free except us. During the wedding, Mel went off early so I changed to another table and somehow, I sat together with TC and we didn't talked throughout the wedding though I found him familiar. Didn't expect to be his first girlfriend and him to be THE ONE. I'm really blessed to have him, to tolerate all my nonsense, funny mood-swings and my shopping habits. Of course, we were of different individuals and it wasn't a totally easy 3.5 years. We had small arguments but we didn't give up nor walked away from each other. We don't meet very often but we had nightly talks and I tell him almost everything. He didn't judge at all but in this 3.5 years, we have grown together and changed each other for the better I hope. I can't wait for our new home, new family and future together not as two individuals, but as a couple together ;)
My life isn't perfect and sometimes, you find yourself comparing with your peers. It's a never-ending cycle and really, you do not need to be the richest, happiest, prettiest or healthiest. I'm really satisfied with what I have and need to count my blessings for that. Very blessed indeed.

May 2013 be filled with lots of laughter, happiness and love for everyone out there. New beginnings, new experiences, new goals and here's wishing all a Happy Brand New Year! ;)