It's been raining so heavily these days that the trusty umbrella and comfty flats are my daily BFF. There's occasions where I am stranded with nobody to rescue me so I had to purchase an umbrella from the nearest provision shop.. just so my shoes & bag don't get wet hahaha. #truestory.
Anyway, I'm really EXCITED for my first overseas marathon this weekend! Just 3 more days I will be doing an item in my list since forever! I'm so glad I went ahead even if TC issn't free. And I'm lucky my girlfriends didn't call me crazy and are equally enthusiastic about it too! I have always been an impulsive person and I'm glad I made this decision seconds after seeing the advertorial on Facebook! Don't hesitate, just go!
I have been to Hong Kong numerous times to shop & eat but running there is really something new. I'm sure it won't be the last adventure for my sports shoes, I will bring you to Bali, China, Bangkok next. One step at a time, baby steps! Planning outfits is equally exciting and my luggage has been packed with the winter #OOTD I thought of.. scarves, boots, coats and skinny jeans. SO FUN! Now, I just need to pack that sports shoes in on Thursday night ;)
Not sure how it will be like this Sunday! I have memorised the 42km route and looked through photos of the past years races. The runners are all clad in just singlets and shorts. It's 16 degrees this time round and I hope it won't be too cold! This time round, I hope I'm more well-trained than the last SCM. I have tried my best to follow my training schedule despite the rain. On days where it rained in the morning, I made up for it at night or the next morning. Clocked close to 170km this year beside cross-training and doing yoga. It's just the temperature and body condition that's making me nervous right now. Need that extra confidence to walk/crawl to the finishing line on my own and bring back that medal & finisher tee. It will be such an experience and I can't wait to blog about it!!
WISH US LUCK!
Love is like a marathon indeed and not a sprint.
Lots of commitment, determination, patience and discipline towards a growing relationship.. no matter how tough it is, you hang on till the end and don't give up if it's worth the efforts!
This year's Valentine day was like the usual years, a quiet affair for both of us. We didn't celebrated that day together since it's a weekday nor exchange presents. Used to be really into such celebrations and during the first year, I was disappointed that he didn't give me any surprises nor planned anything. Glad I got over it and soon, I realised the day-to-day effort is far more important than just one day of surprise.
With my soul mate, supporter, personal trainer and fiancé that I will be spending the rest of my Vdays and lifetime with ;)
And thank you for agreeing to join this Sundown Ultra Marathon (100km) with me.
It's another crazy thought I had in me since last year to try it at least ONCE this lifetime. Be it crawling, running, limping, walking to the endpoint, I'm glad I have you together with me in this long journey to guide me along. Clicking on the button and paying up is the first step but I really need triple the courage to train and turn up on that day.
September we shall see.
---
Had our annual CNY visiting with BFC & it's so fun!
It's a MAC breakfast party at Mel's place!
Looking forward to yearly CNY MTV shots and growing old together chio-ly.
Self-timer rocks!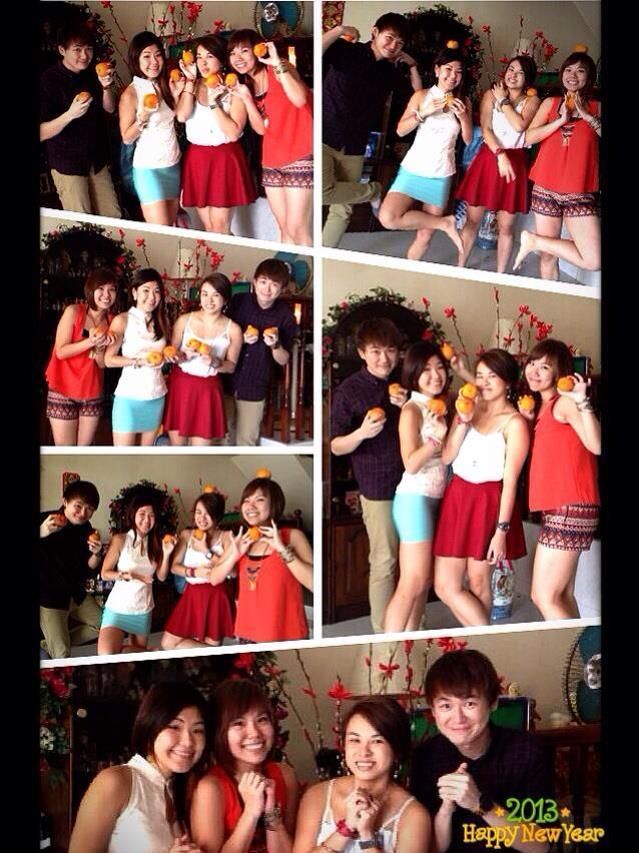 Meet their funky shoes, mine is the most boring hahaha.
Coffee time at Shaun's place and thank you for all the nice coffee!! Best cafe ever.
The enthusiastic fans of the cafe.
The candid shot with a gush of wind at the right moment.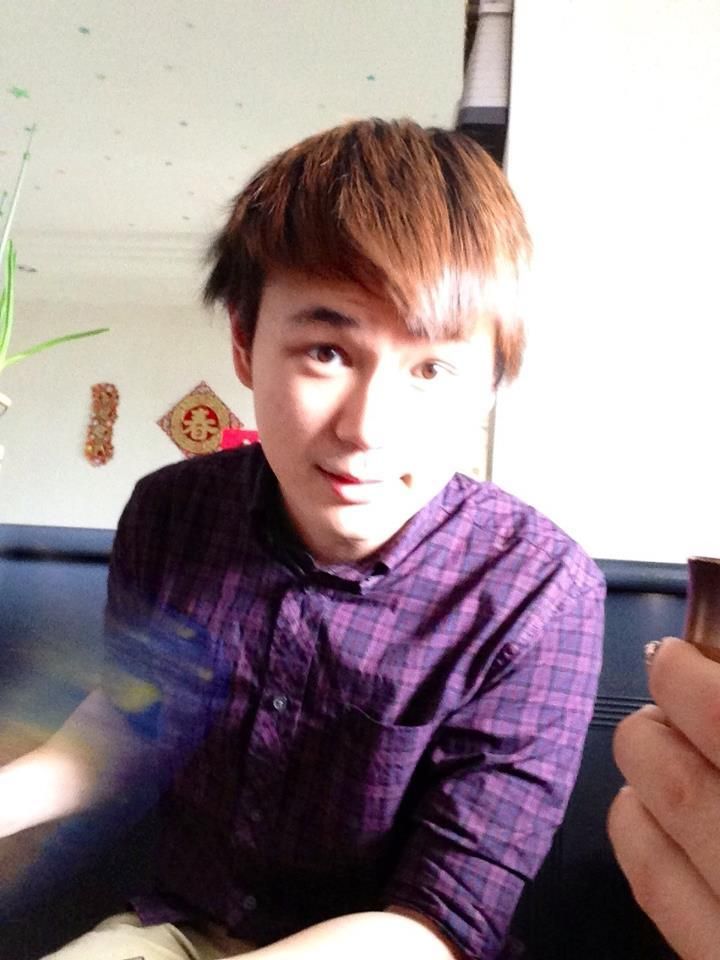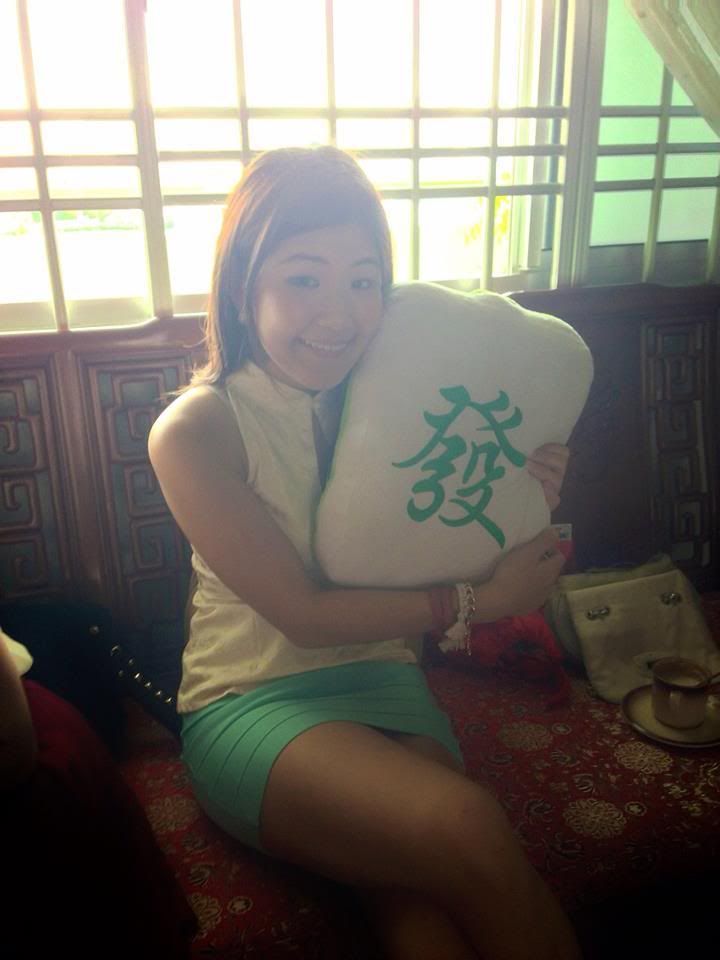 The perfect backdrop at Shaun's place
Ordered these tiramisus desserts from The Tiramisu Hero!
Wouldn't say it exceeded my expectations but they are not bad.
And CNY with the dearest pinkies at Mrs Lee's place! :)
Had the pleasure of having these girls over to my place for steamboat as well!
Glad you guys had fun and hope TC & my family have been good hosts!! :)
Finally met dear Gwen!!
Theme that day was crochet & lace!
Surprise desserts teehee. Pics credits to gwen! ;)

---
& Yes the photoshoot pictures are finally out!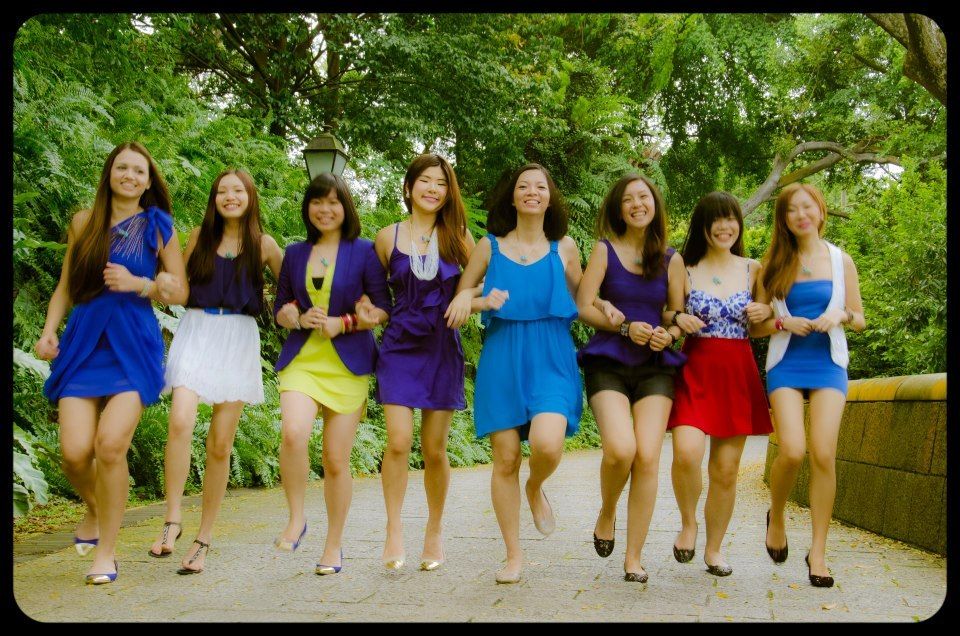 ---
I'm extremely flattered to be featured on styleXstyle by fashion guru Kim Reyes!
I'm seriously no fashion expert as I know nuts about labels, trends or season. I just like to shop and dress up because I believe you dress up for yourself and do not need an occasion to do so.
Make yourself happy, you don't need to please people all the time! ;)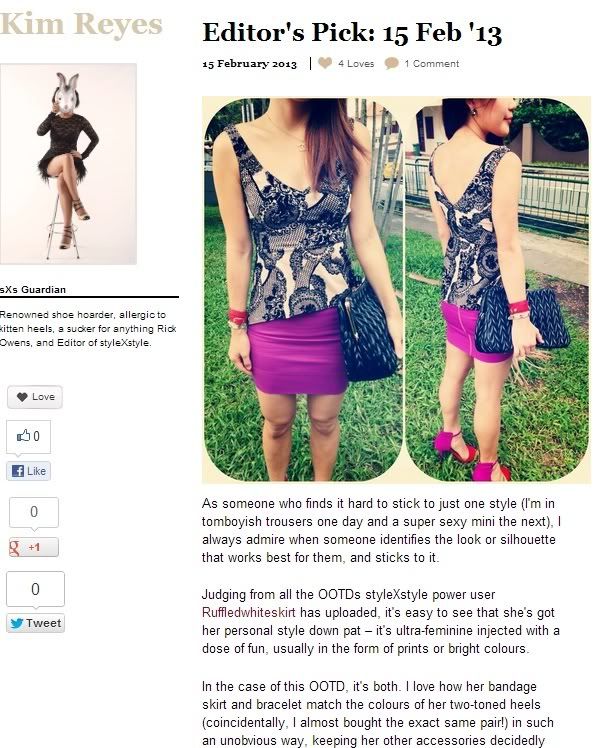 Life is like a camera, focus on what is important, capture the good times, Develop from the negatives, if things don't work out, take another shot.

How true indeed.
BE BACK SOON!