How was your CNY celebrations and holidays? Hope it was awesome!
CNY is my favourite festive and celebrations were a blast as usual! When I was still studying, angbaos are more significant because usually they will double up as my extra shopping money for two months at least. I would join sprees, bid on items on yahoo auction or visit Forever 21 at Vivo. However right now, I do feel slightly embarrassed getting them since I'm already in my mid-20s and working for quite some time. It could also be my second last year getting angbaos before distributing them so I will enjoy it right now hahaha.
Still, it's really good seeing everyone gathering under one roof and all, especially when I'm blessed with a big family. Like the past years, TC & I did visiting together and things are getting more comfortable right now :) Perfect occasion to binge slightly more (but I still felt a lil guilty after that with the bloated tummy and missing waist) and lots of gambling. Ban luck!!
I will be doing visiting at my friends' places as well like a yearly tradition and the process is really fun! Looking forward to it as on usual days we rarely visit each other places. I have different groups of friends coming over to my place this weekend & next week .. really looking forward to it!!
Happy Lunar New Year everyone!!
Lots of happiness, joy, luck and good health in the snake year!
***
Of course, CNY is the perfect time to dress up slightly more and be slightly more hiao though I honestly do that almost everyday actually hahaha. #buaypaisehNo longer believe that new clothes are kept for special occasion as they colour up our moods instantly.
My lucky colours this year is white, red and purple.. so I made sure I wore these colours because there's nothing to lose! HUAT AH!

Reunion dinner at my house & it's just food for 6 people!
Reunion dinner at TC's place. I'm still amused that we actually both have the SAME TABLE and CHAIRS. What are the chances really.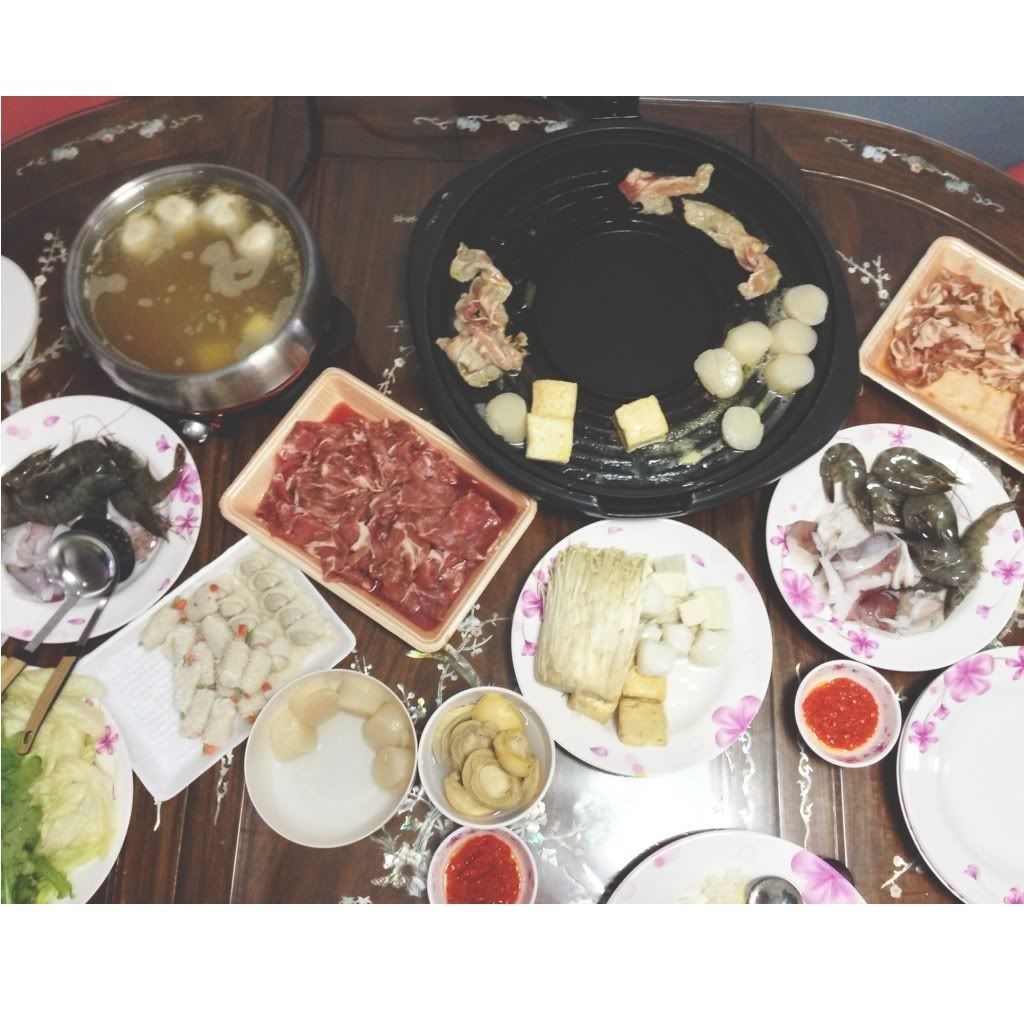 Outfit of the day with Oh Vola's crochet dress that my alteration aunty altered in time for me! :)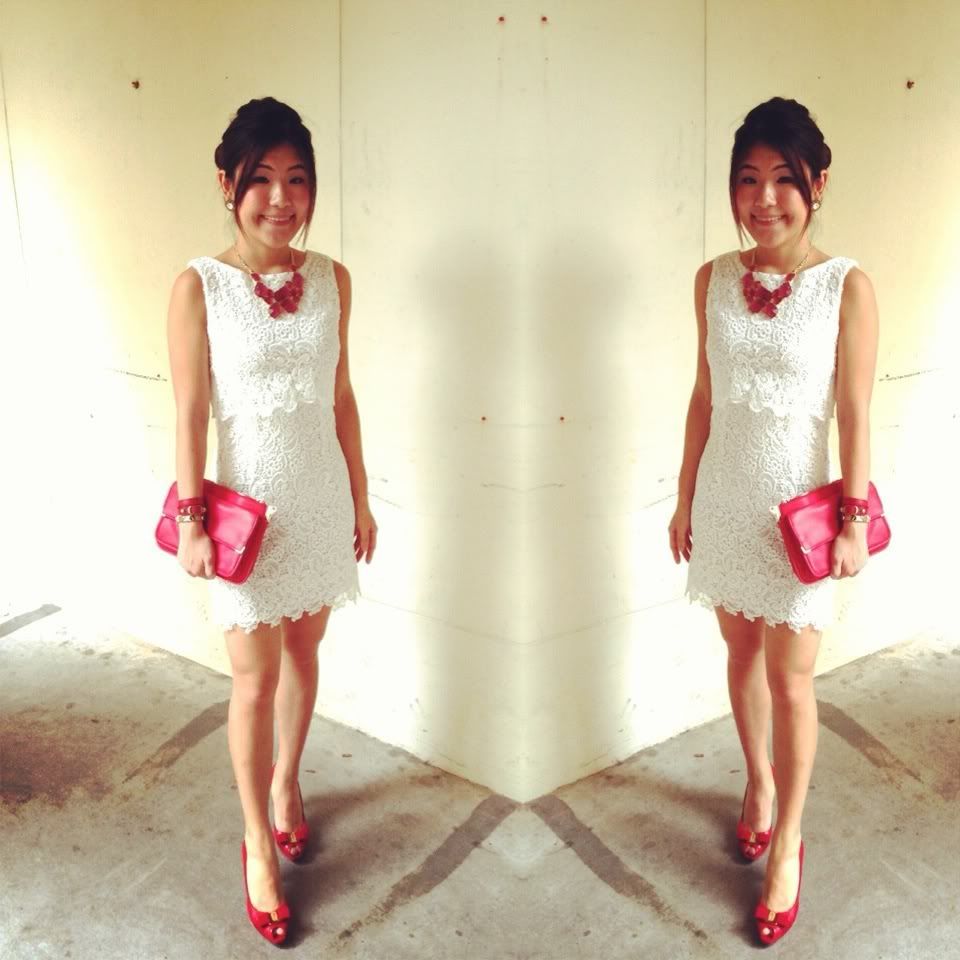 Couple pic that mum took for us! Ordered his FCUK polo from ASOS teehee.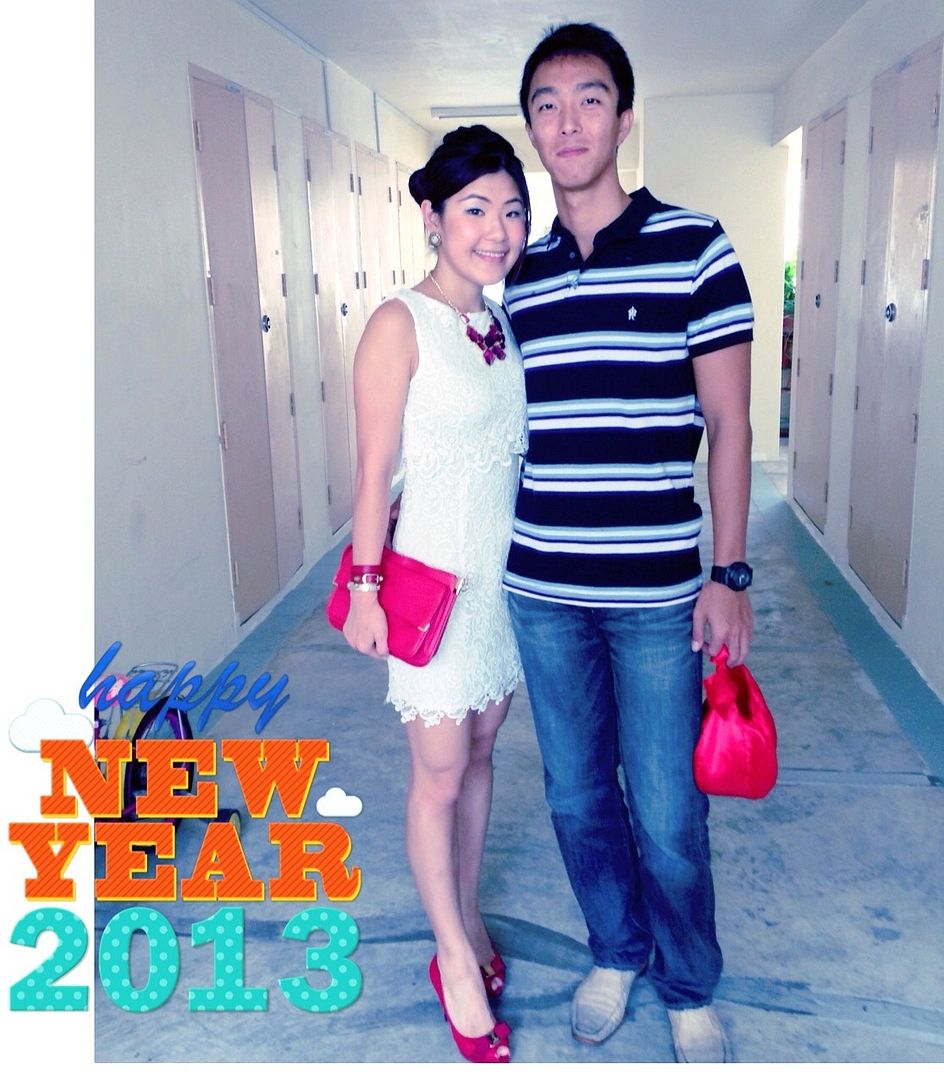 Super red accessories hahaha. kiasu is good.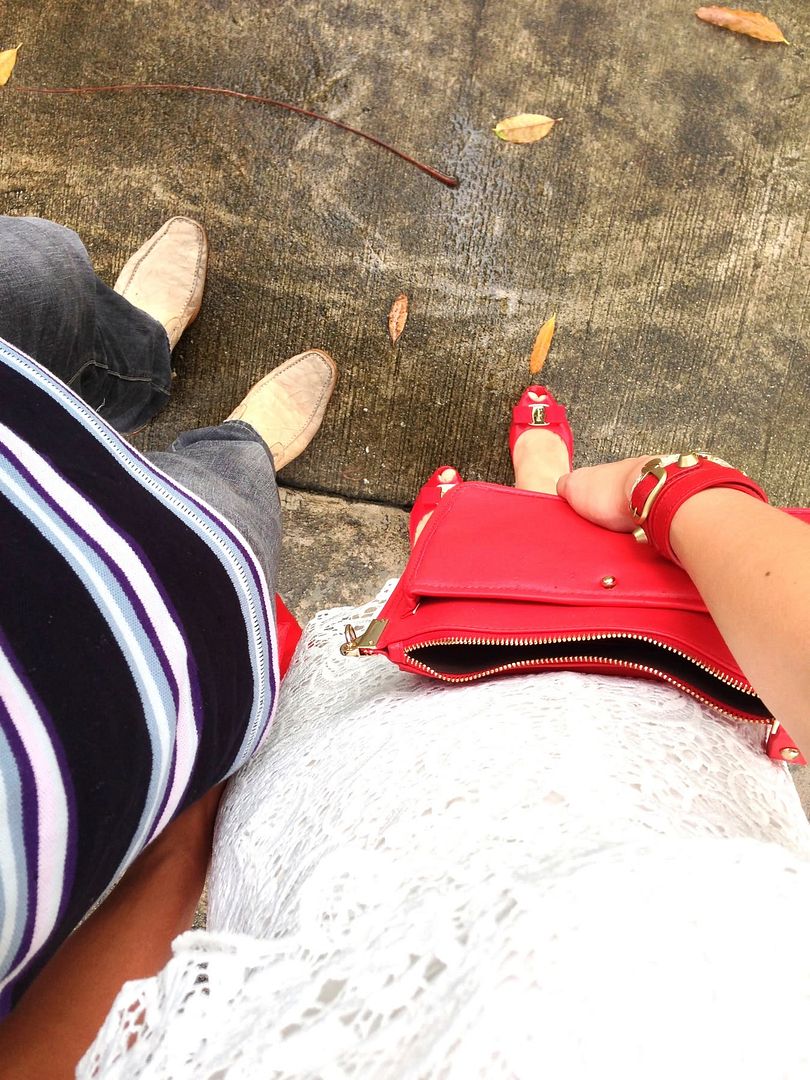 More camwhoring while waiting for the bus.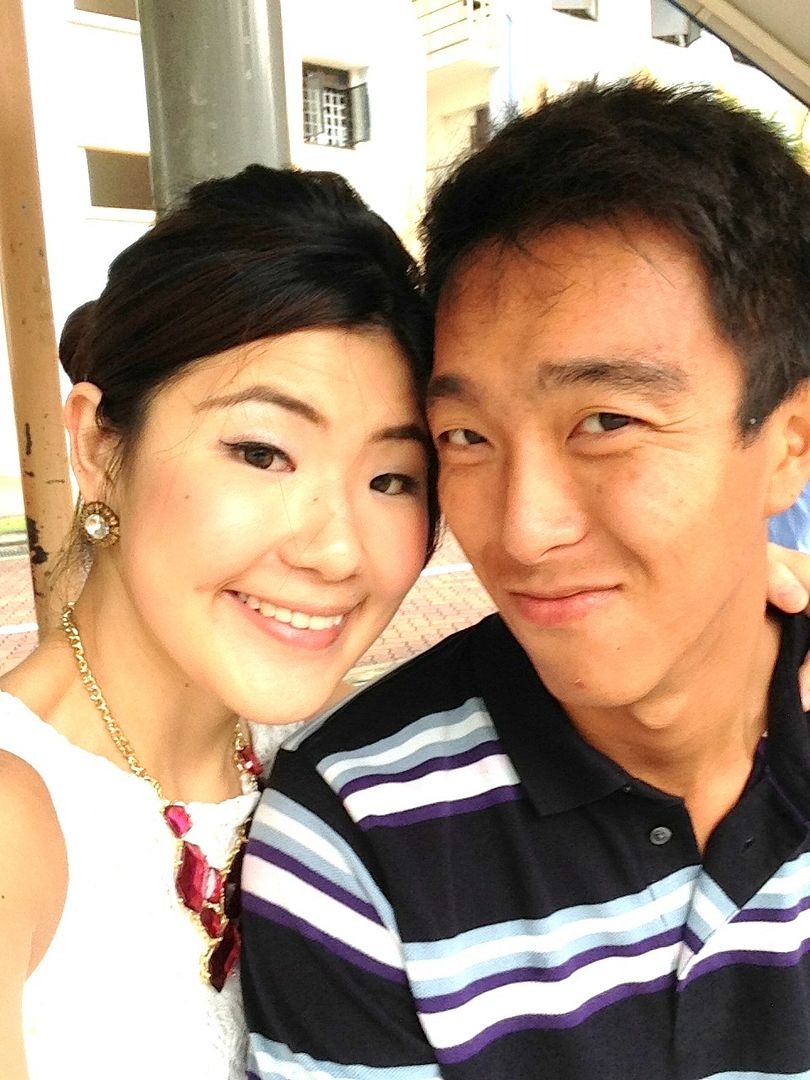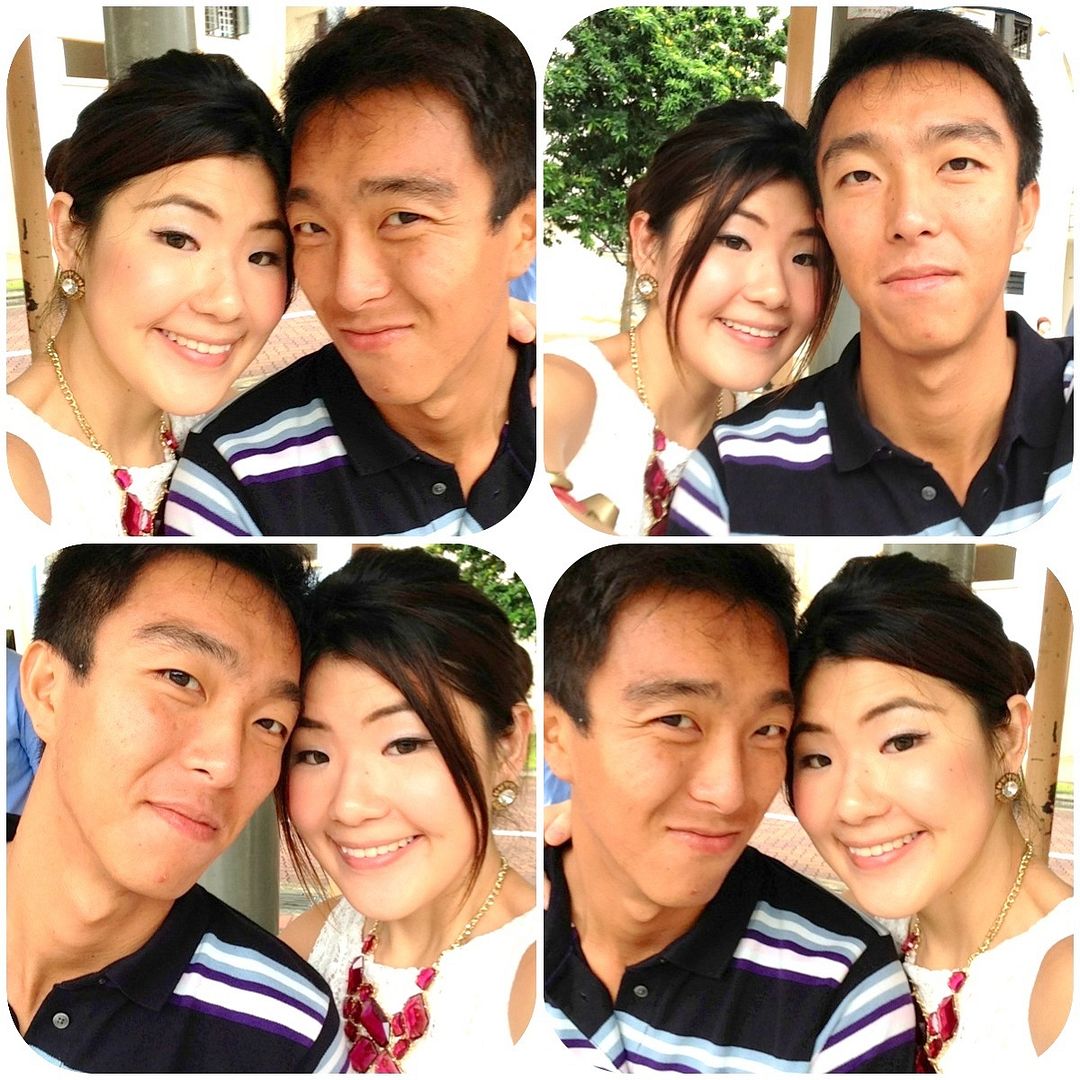 Drenched from head to toe in the evening and even the umbrella didn't save us. But still not killing the CNY mood at all! Big smiles!
With my dearest sis & cousins! :)
---
Day 2
In our colourful accessories!
Wore the lace ASOS peplum top and I love it so much! Mad flattering with asymmetrical hemlines. I bought it in Size 6 and it's pretty loose. My alteration aunty adjusted the pit-to-pit and shoulder portion so it fits better now! :)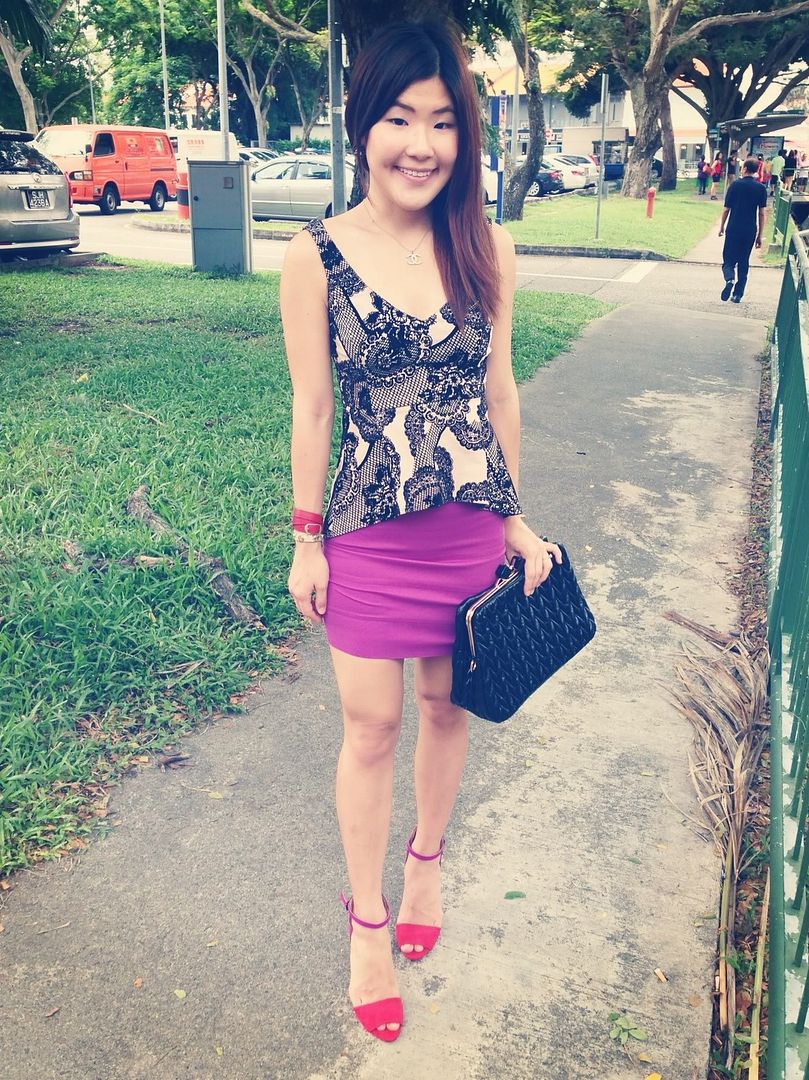 ASOS top // GG>5 Skirt // SMooch clutch // Zara heels // CC skye & Bal bracelets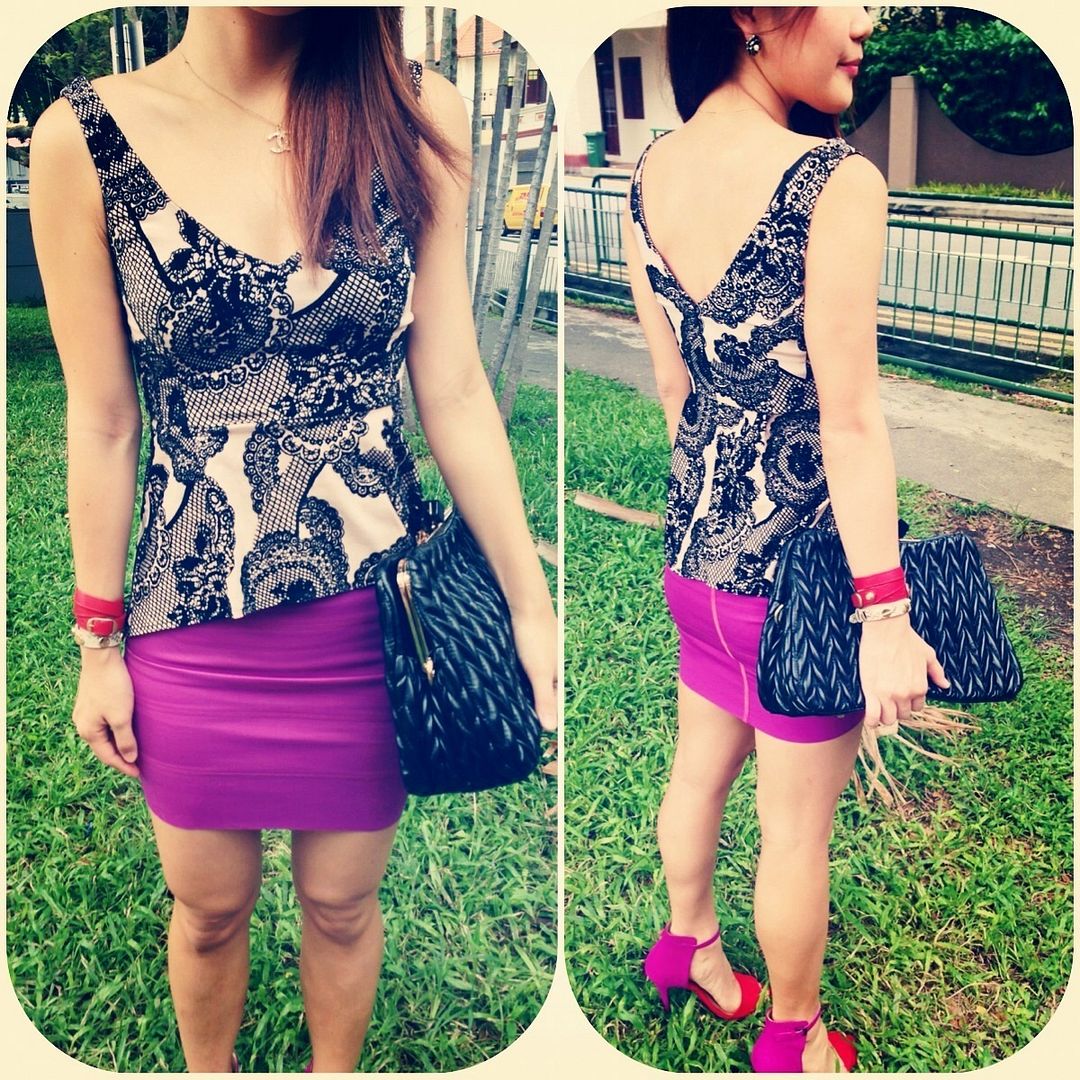 Sis in an LB dress!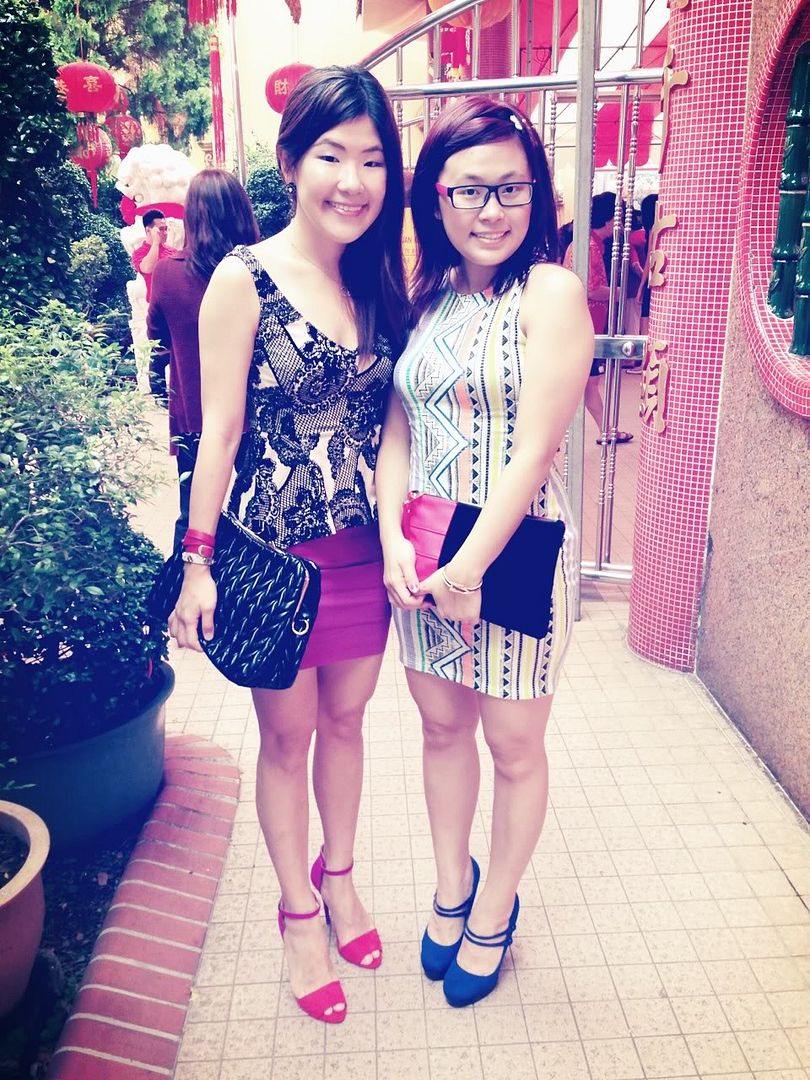 Usual visit to the temple!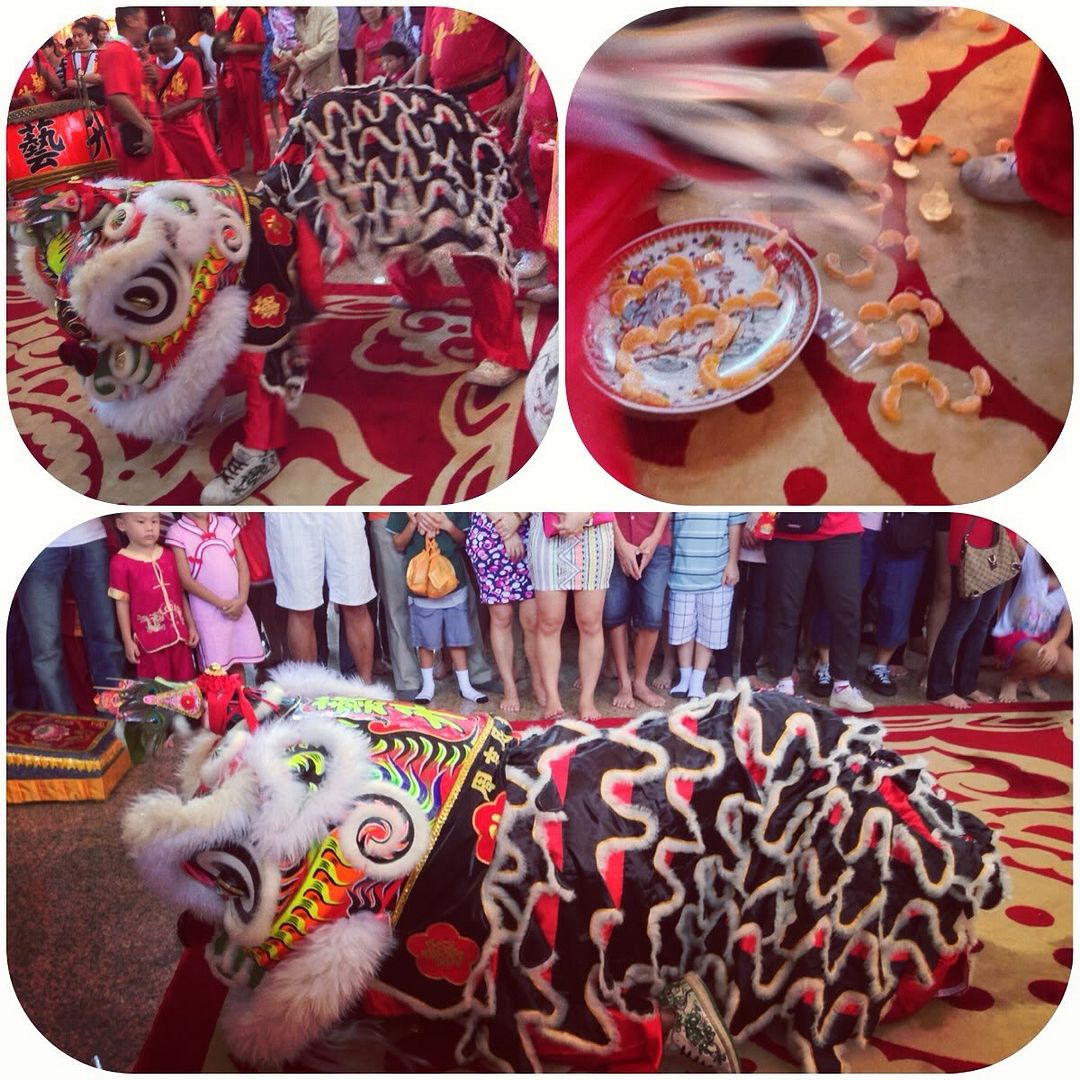 My mad cute kiddo cousins!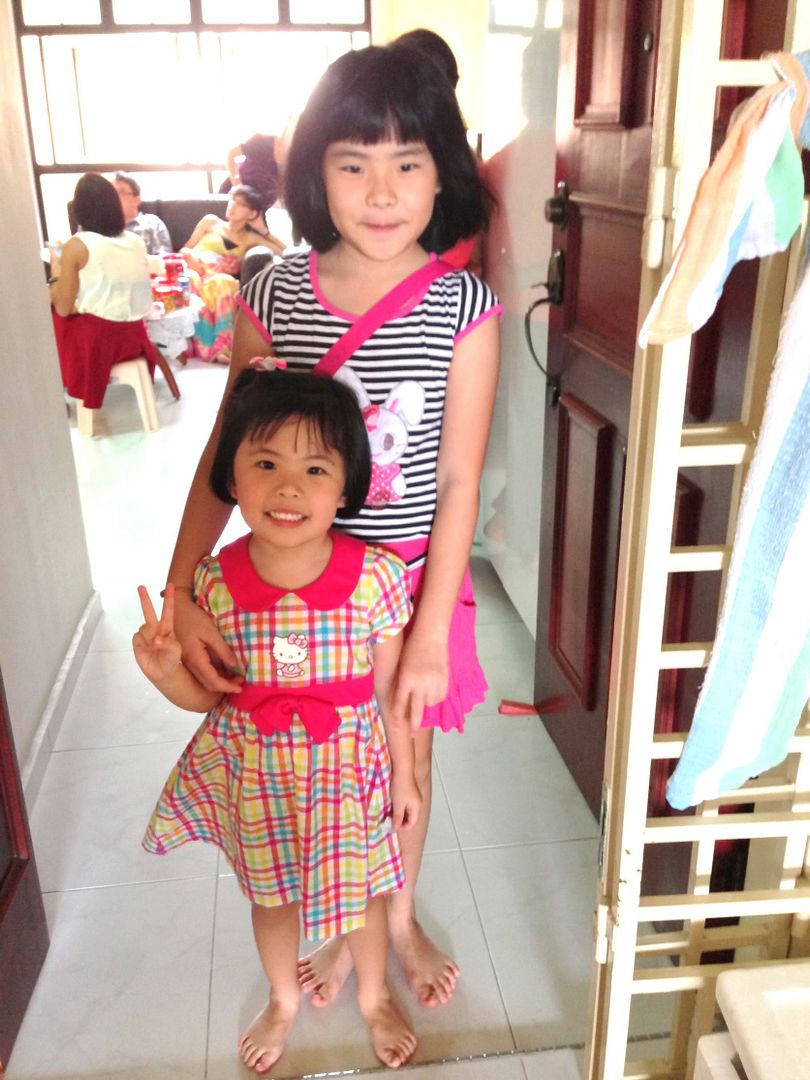 First work outfit, 开工大吉!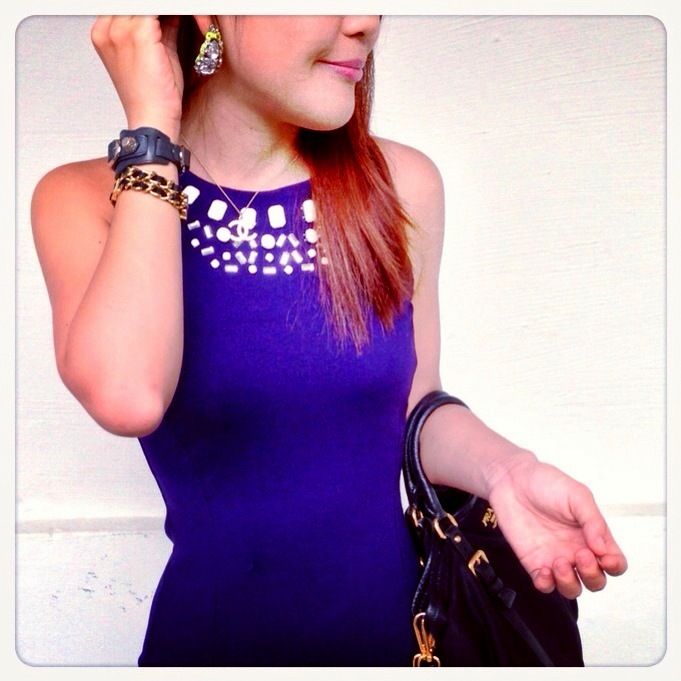 H&M Dress // Chanel, Louisa, Balenciaga accessories // New look heels
---
Had some me-time as well to burn off the new year goodies and last minute training for next weekend's marathon in Hong Kong. It's just a week away, excited!
Beautiful scenery at my usual route.. so serene, so relaxing.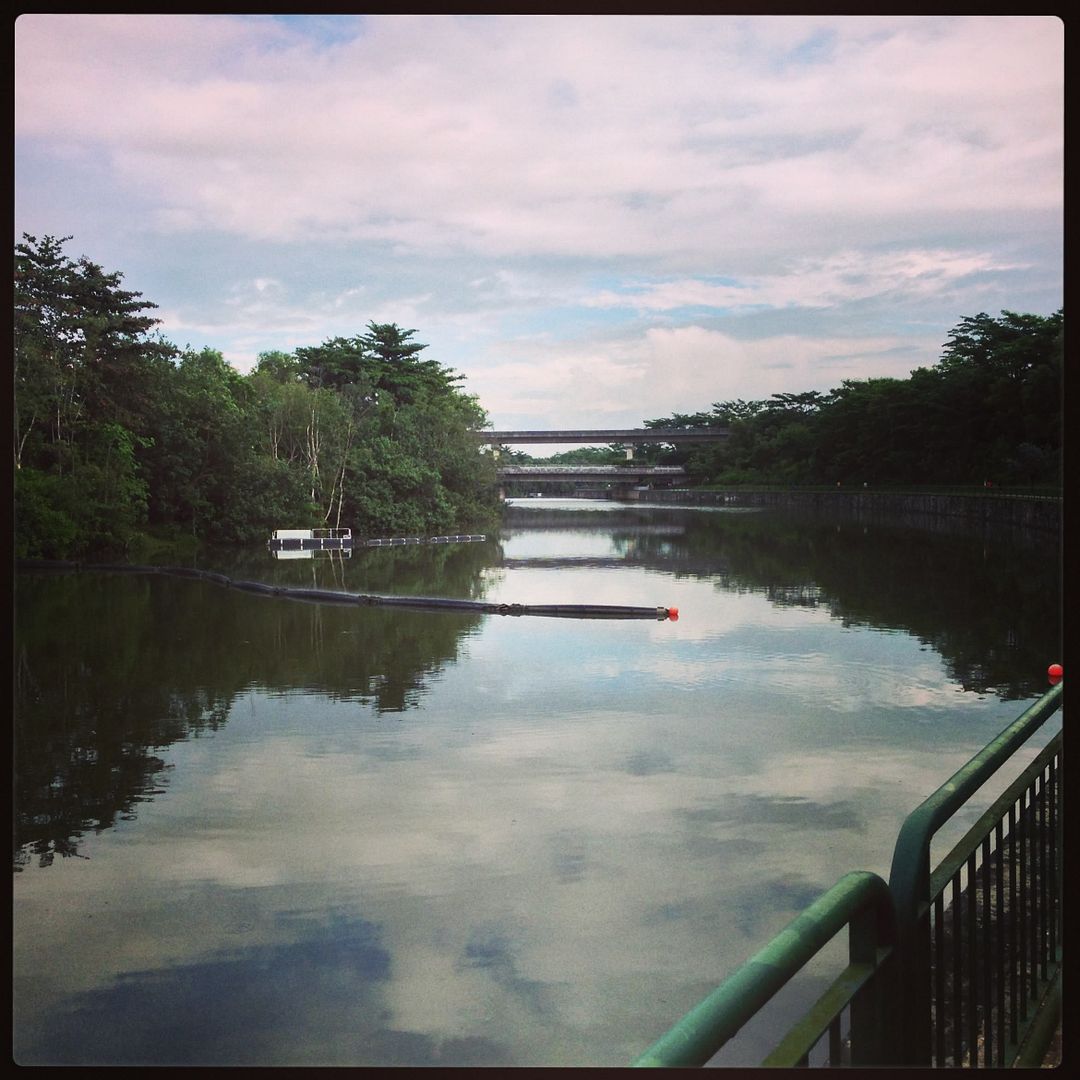 Testing out my uniqlo heat-tech gear! Bought it to keep myself slightly warm as it will be quite cold in Hong Kong.. not too bad but I still prefer my Nike gear!
Revamped the room a little and threw out quite a bit of stuffs.
Loving the instagram shots on the wall teehee.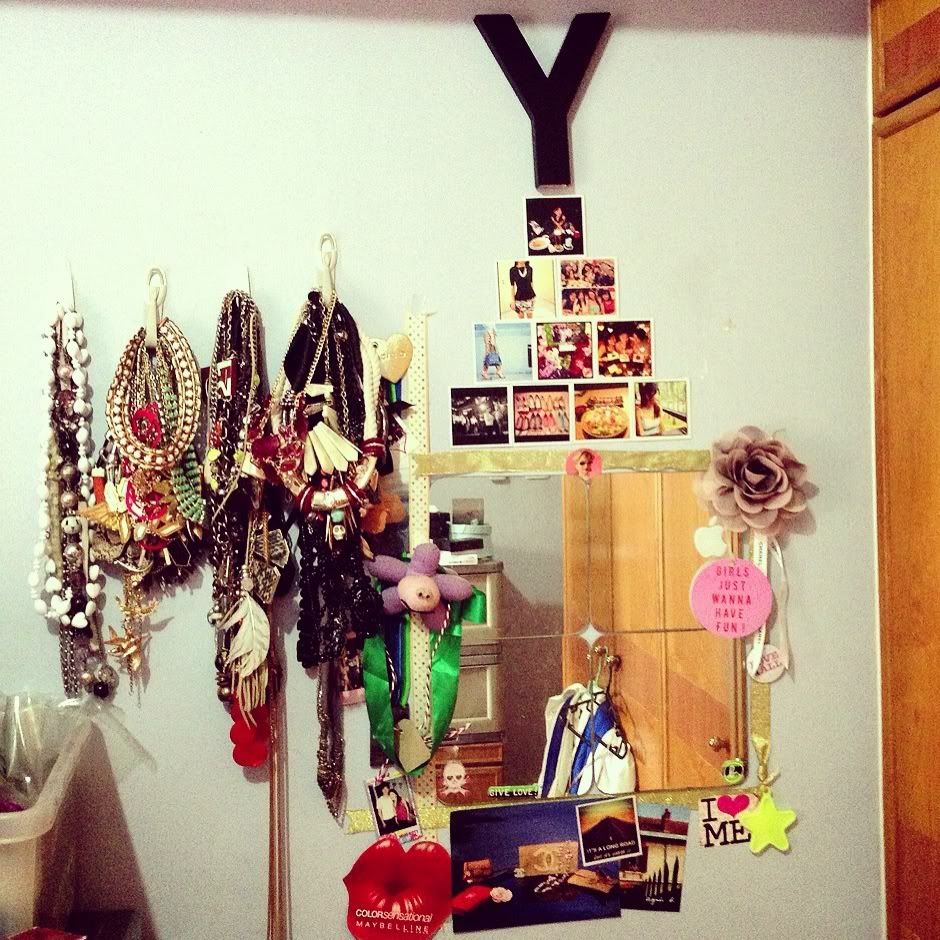 & some Pre-CNY #OFTDs
Lunch date with the pretty intimates!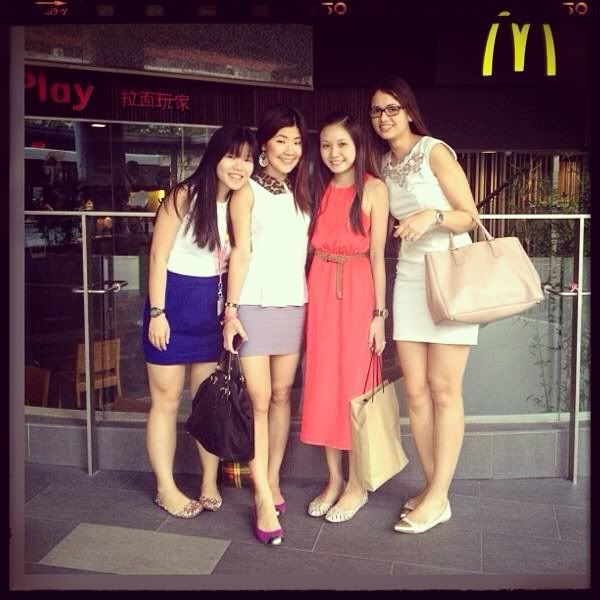 Wore out the SMooch bandage skirt and here's a comparison with the mint Intoxiquette skirt I picked up from Val that day as well ;) I got both in size S.
Well, both are equally chio and of good quality just that SMooch is slightly thicker. Too pretty and a wardrobe staple so it's justifiable to get it in more than a colour I hope. The mint colour is so refreshing while the mink colour is so lovely!
Colour-blocking in one of my fav Zara dress.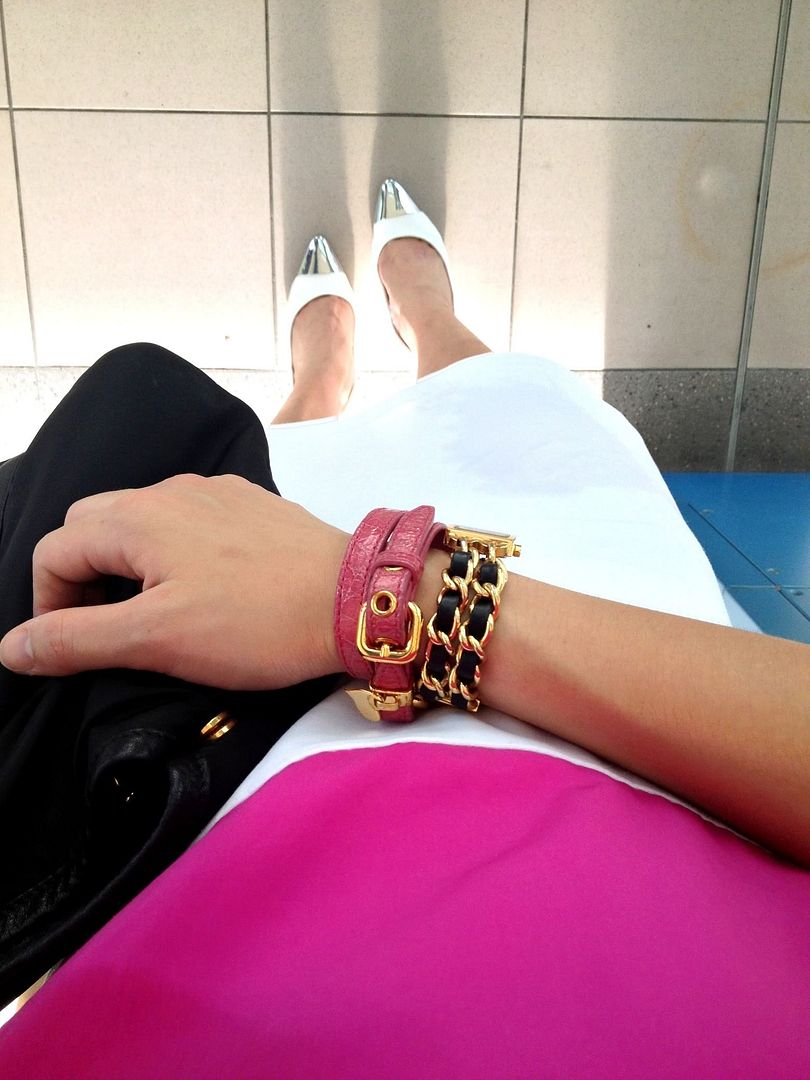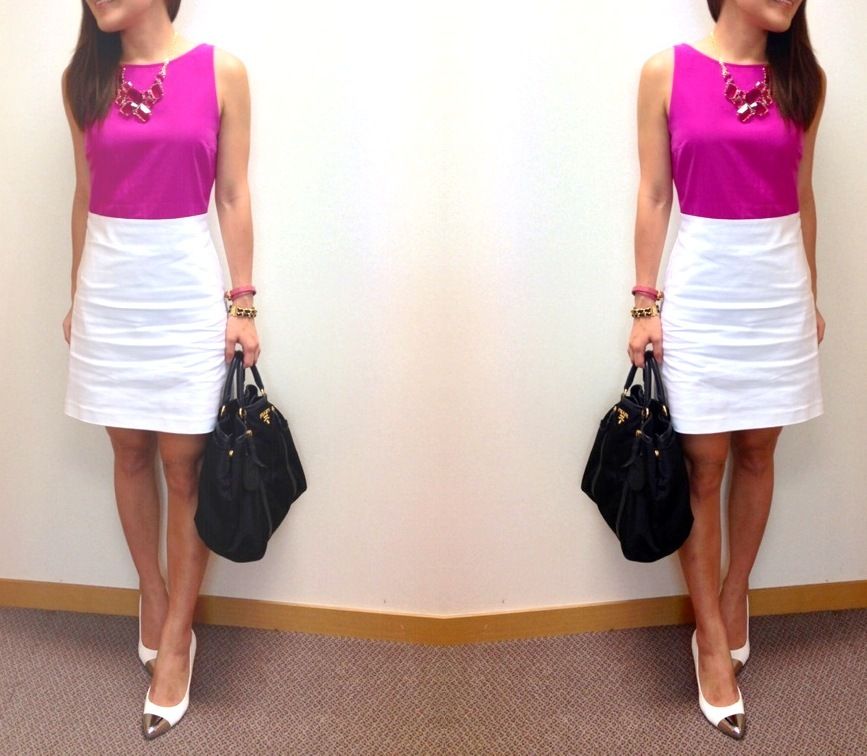 Review- SMooch Love Affair Dress in Pastel (Size S)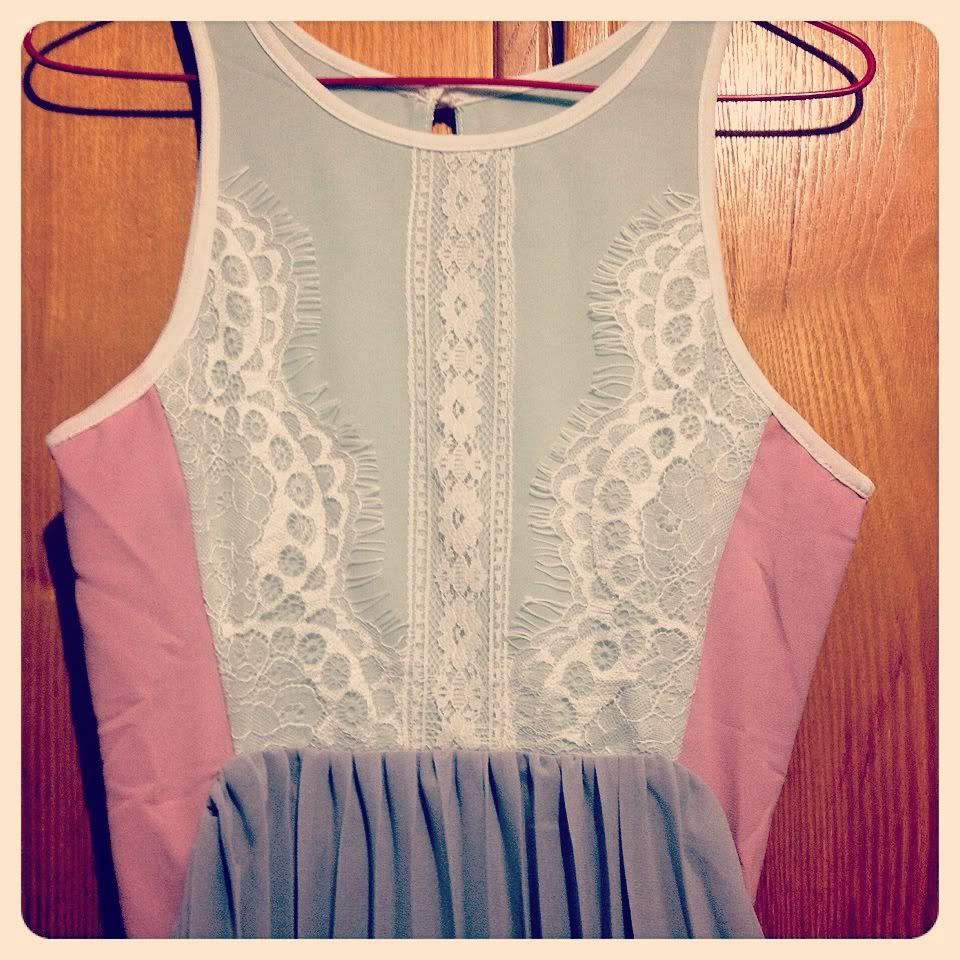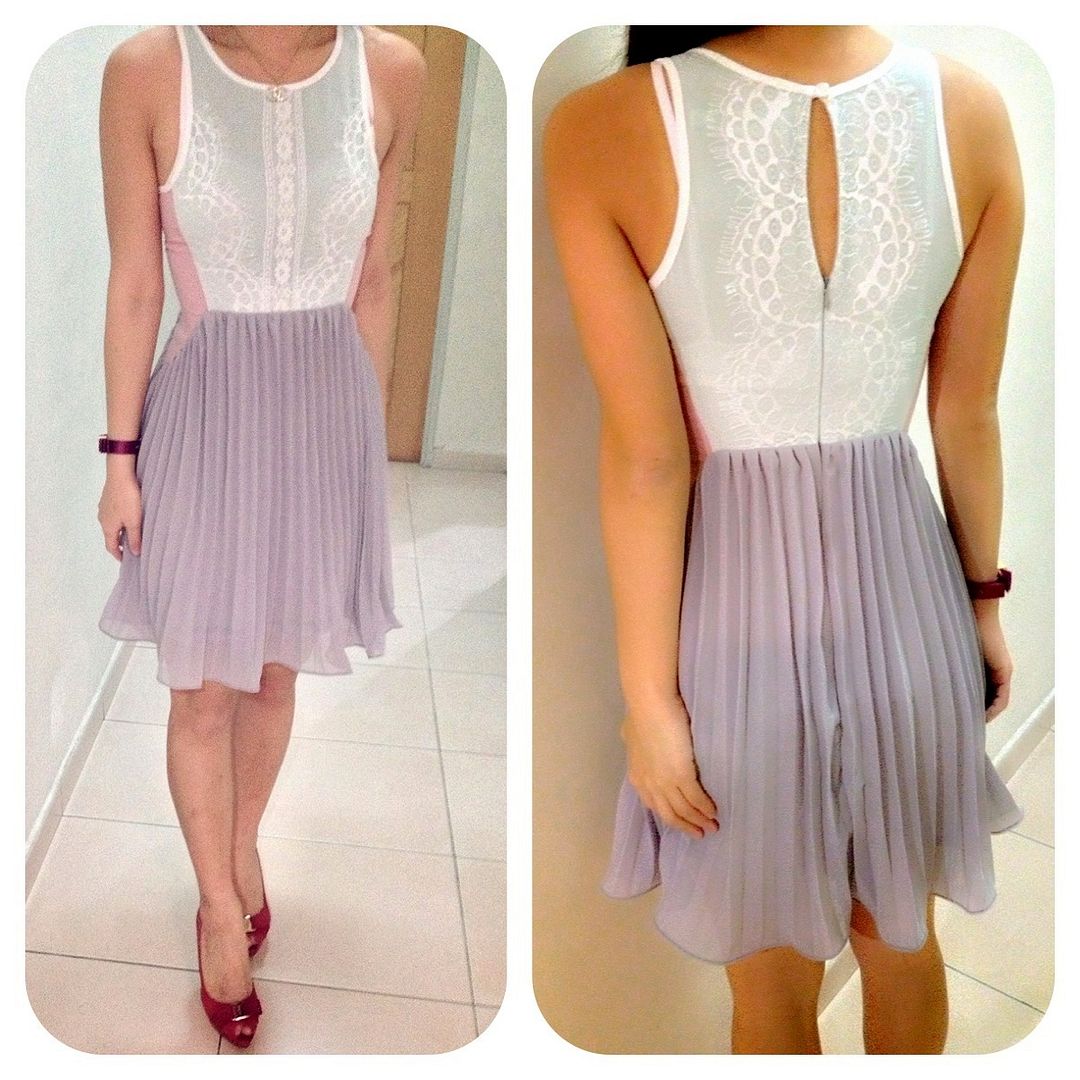 Topping the chart as my favourite SMooch dress now! To be honest, blue was my first choice so this was an alternative that dear Serene kindly carted out for me! However, it turned out much prettier than the website and it's so romantic looking!
Quality is extremely good and not sheer. Will take a proper picture when I wear it out soon (I hope) coz the above picture does not do it any justice at all trust me! Size S fits me comfortably well. The lace details is extremely pretty and not delicate on both front and back. Joined the backorder for the Camillia & Belle dress as well teehee.
---
Will be back to update more! :)